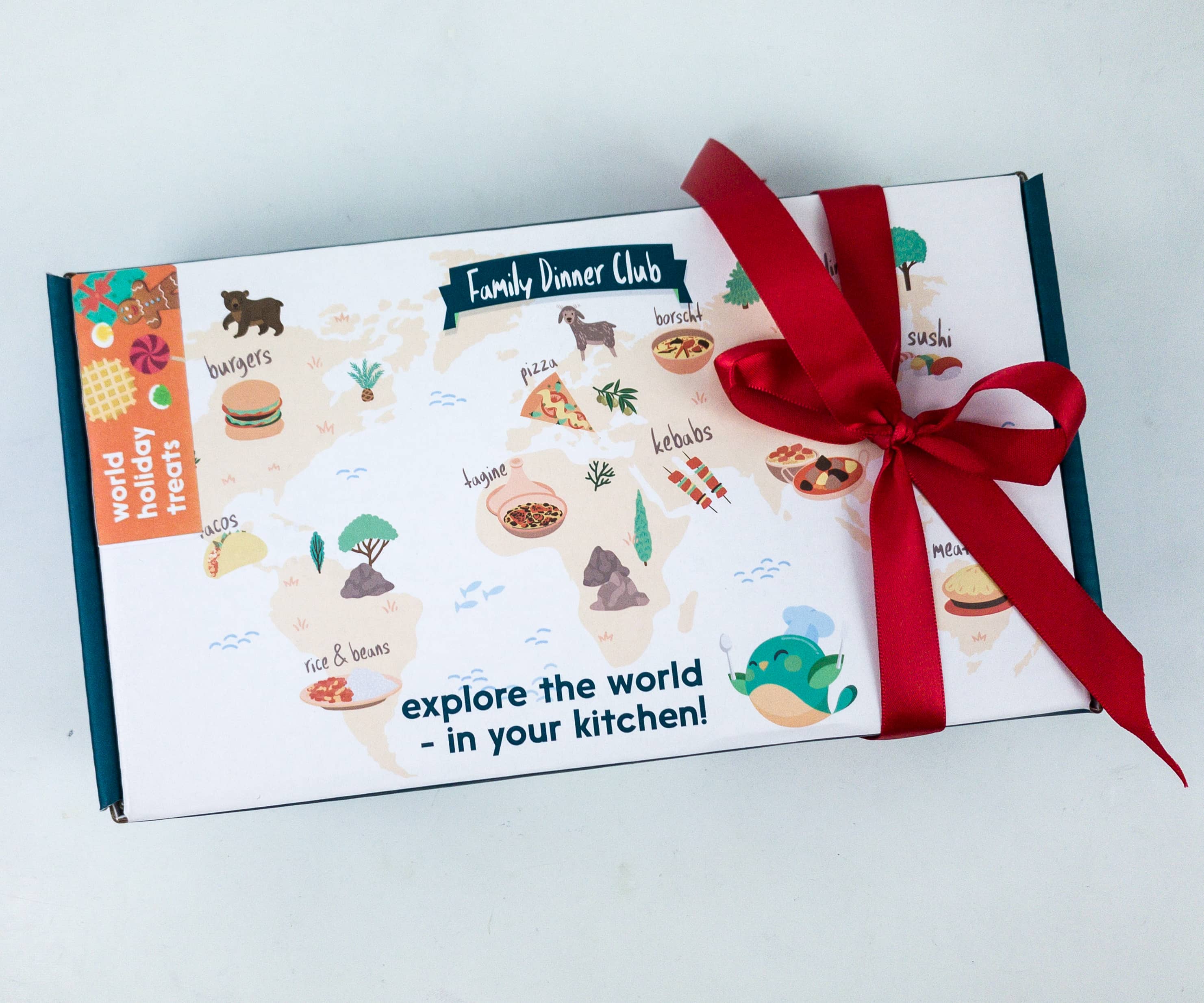 Eat2Explore is an educational food and culture explorer box. They currently offer 3 kinds of boxes: Explore a Country box ($24.95), Explore a Continent box ($22.46), and Explore the World box ($21.21). Each box includes easy-to-follow recipes, pre-measured spice/sauce mixes for each recipe, shopping list, brochure, activity sheet, country sticker, flag pin, and a collectible. This box is ideal for kids 5 years old or older.
DEAL: Get 10% off on any subscription! Use coupon code FAMILY10.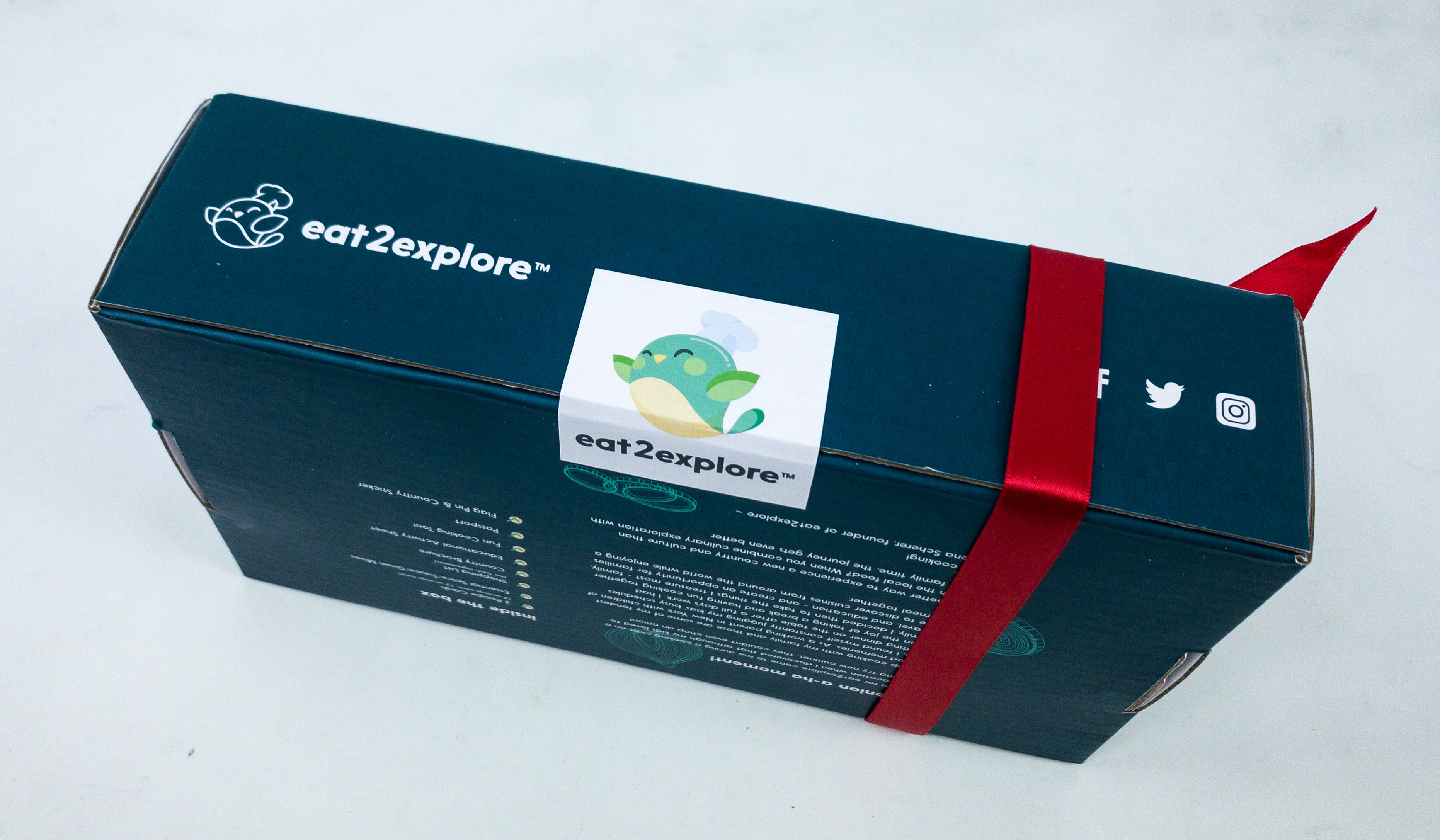 The box arrived well-secured with an Eat2Explore sticker.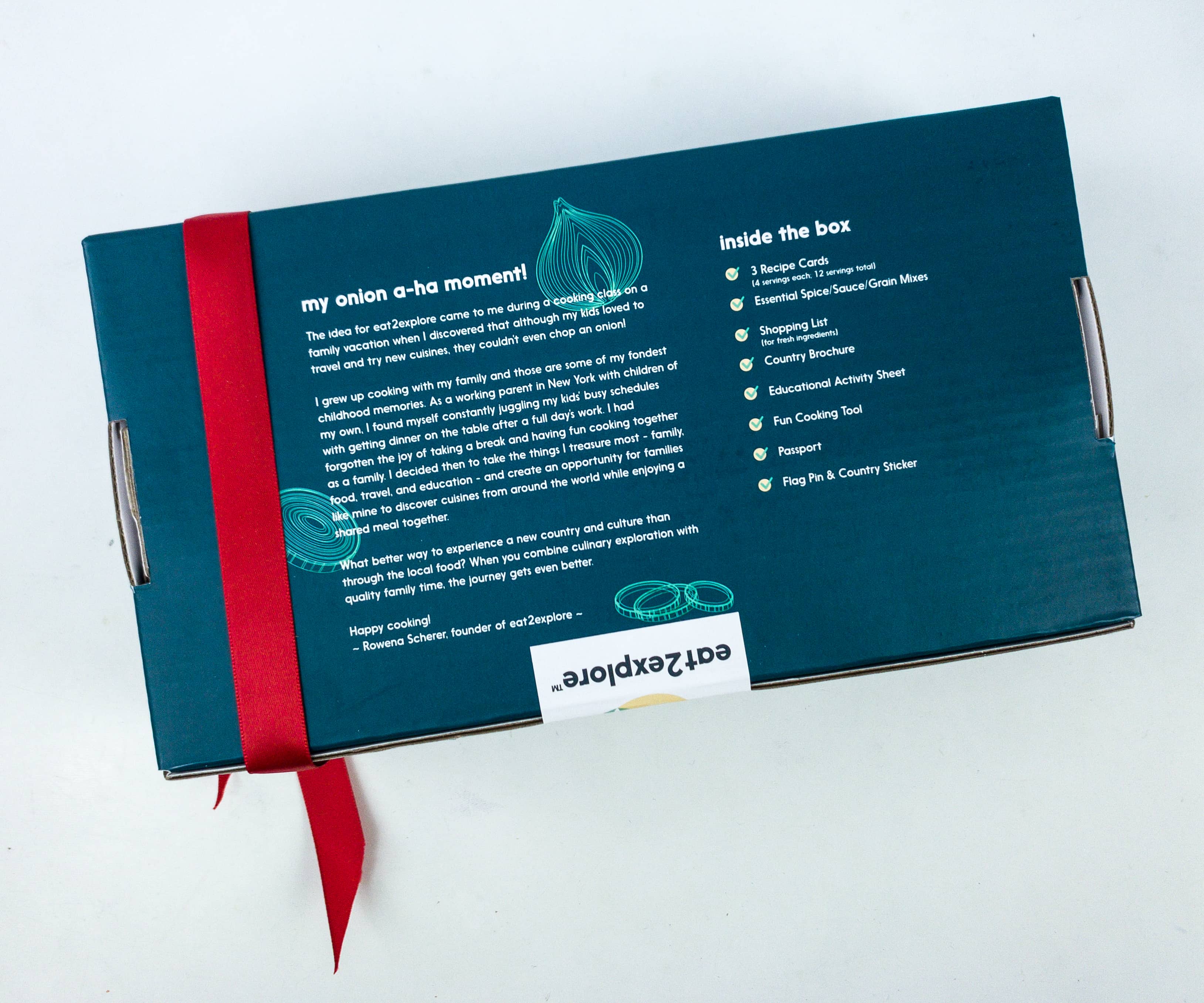 The bottom of the box contains the history of the subscription and a breakdown of all the items inside.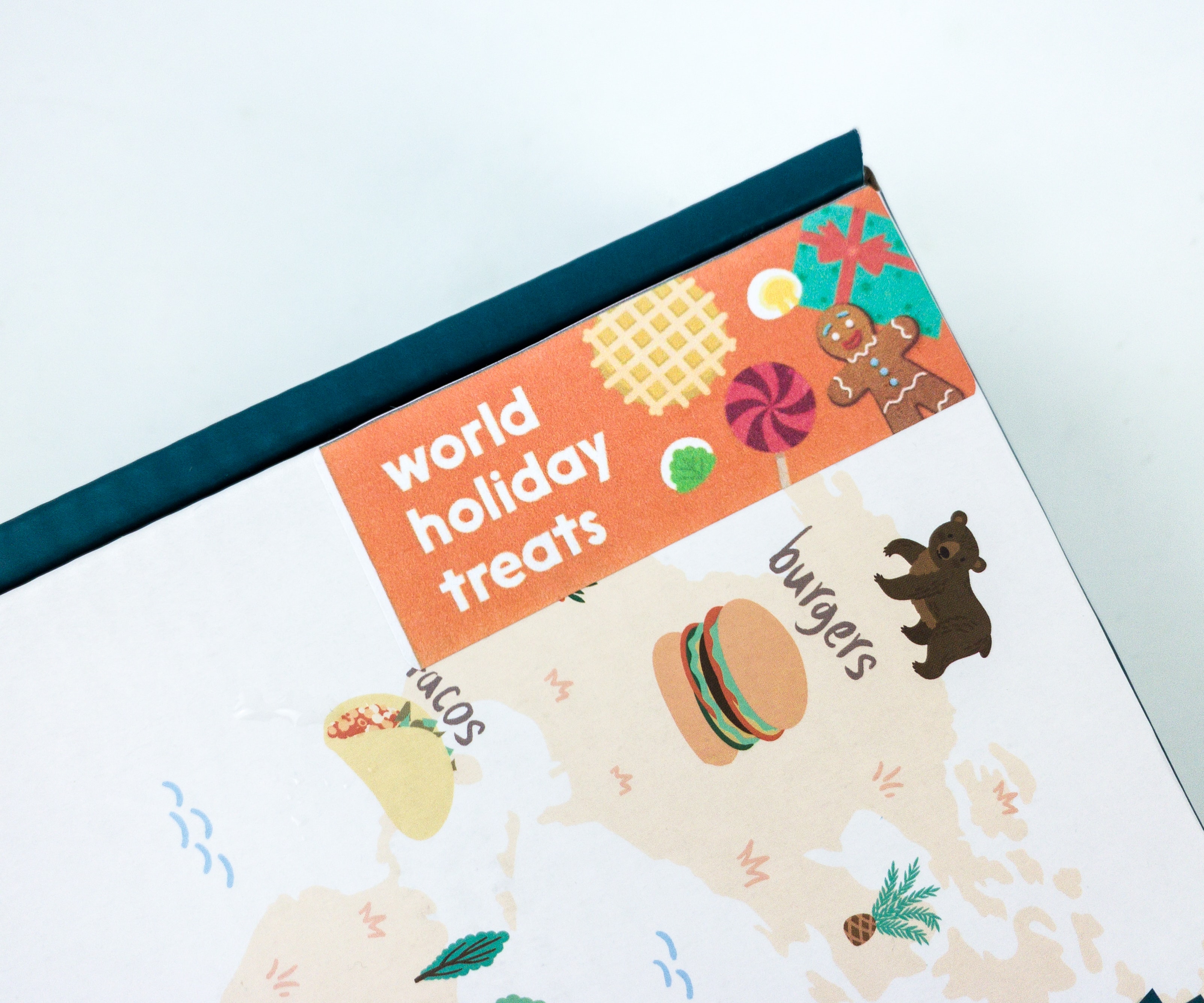 This month's box is all about World Holiday Treats – December 2019.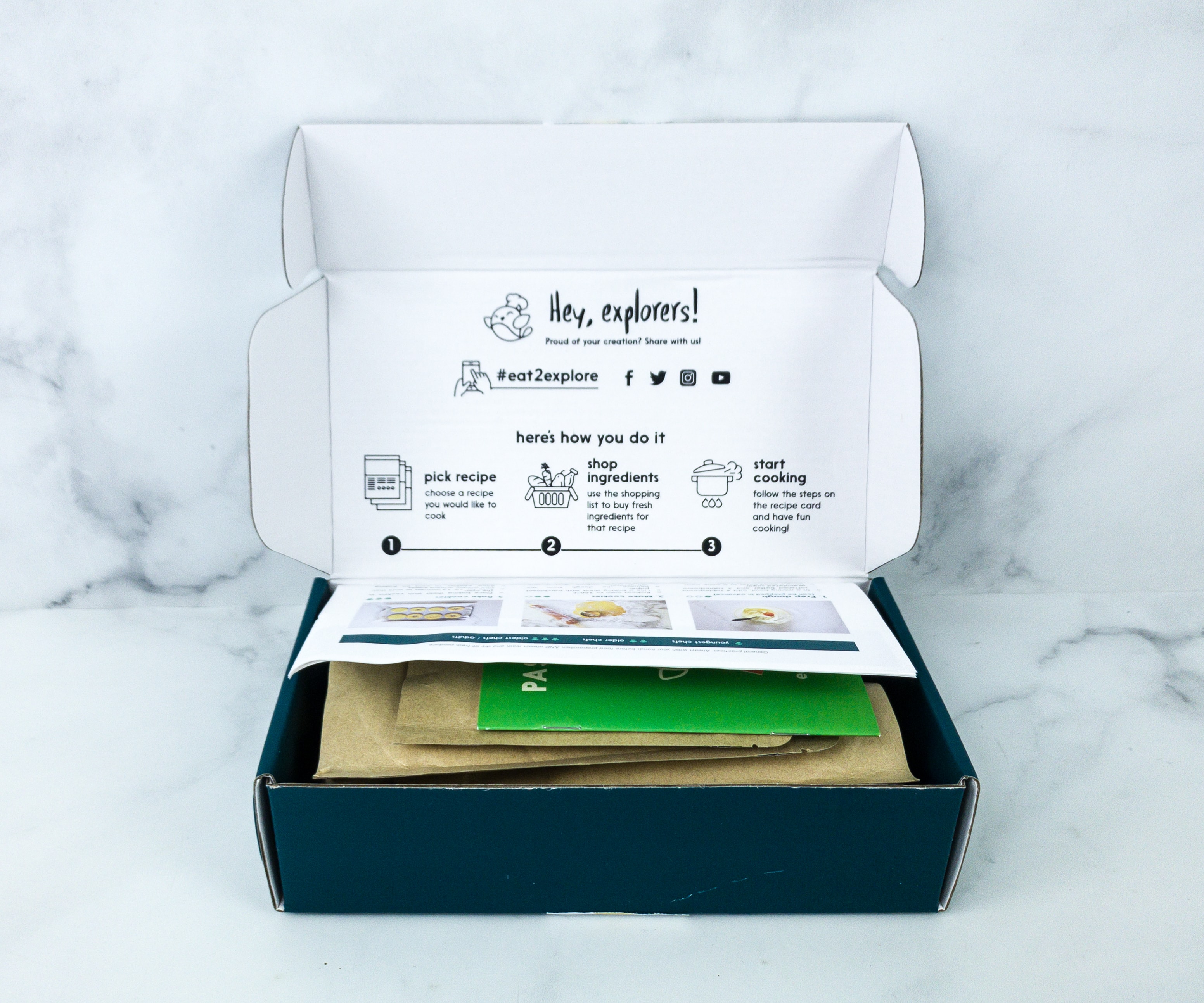 Eat2Explore encourages us to share all our exciting experiences with this box on social media.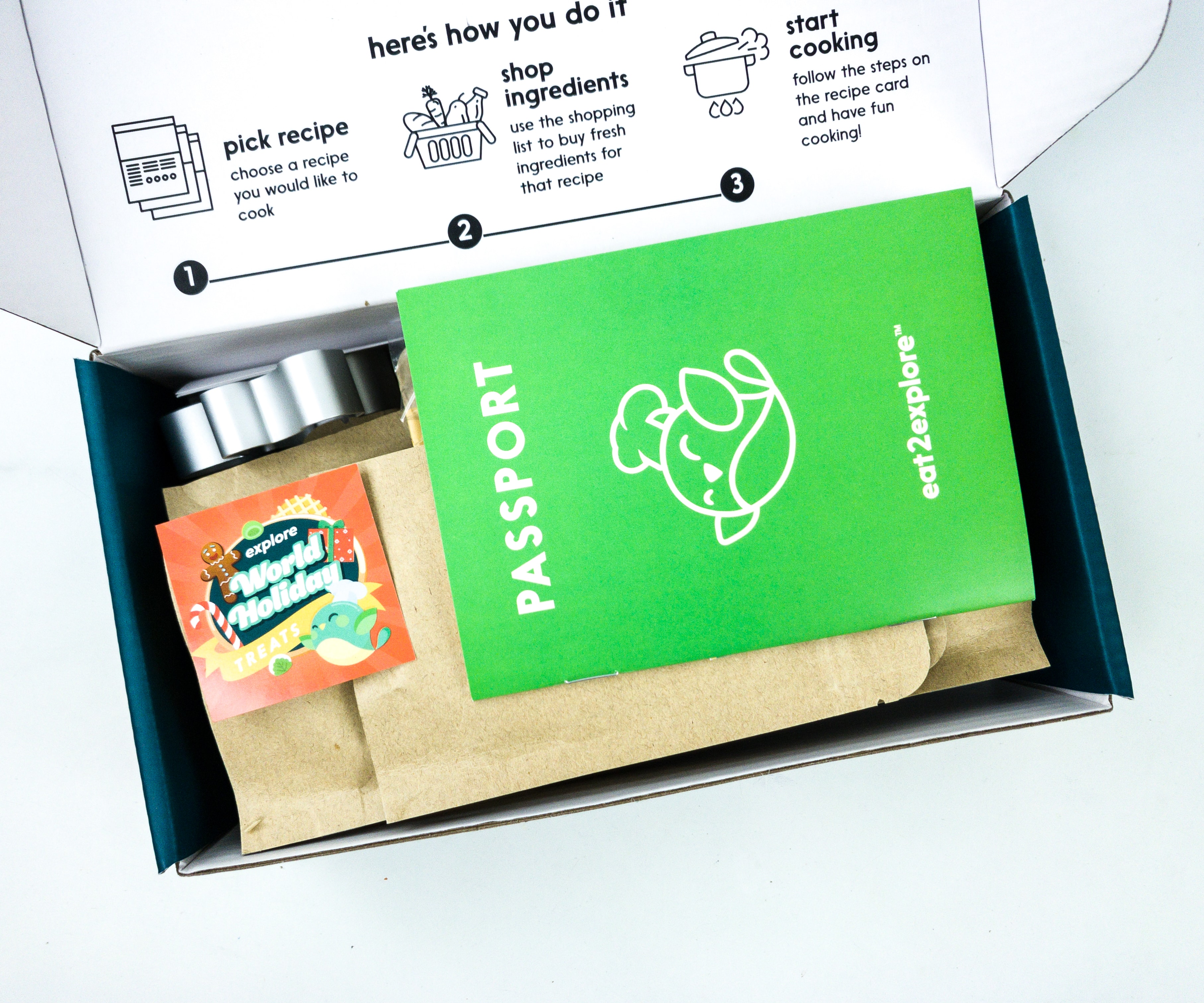 The box also gives us three basic steps on how this subscription works: first, you need to pick your recipe, shop the ingredients needed, and then start cooking!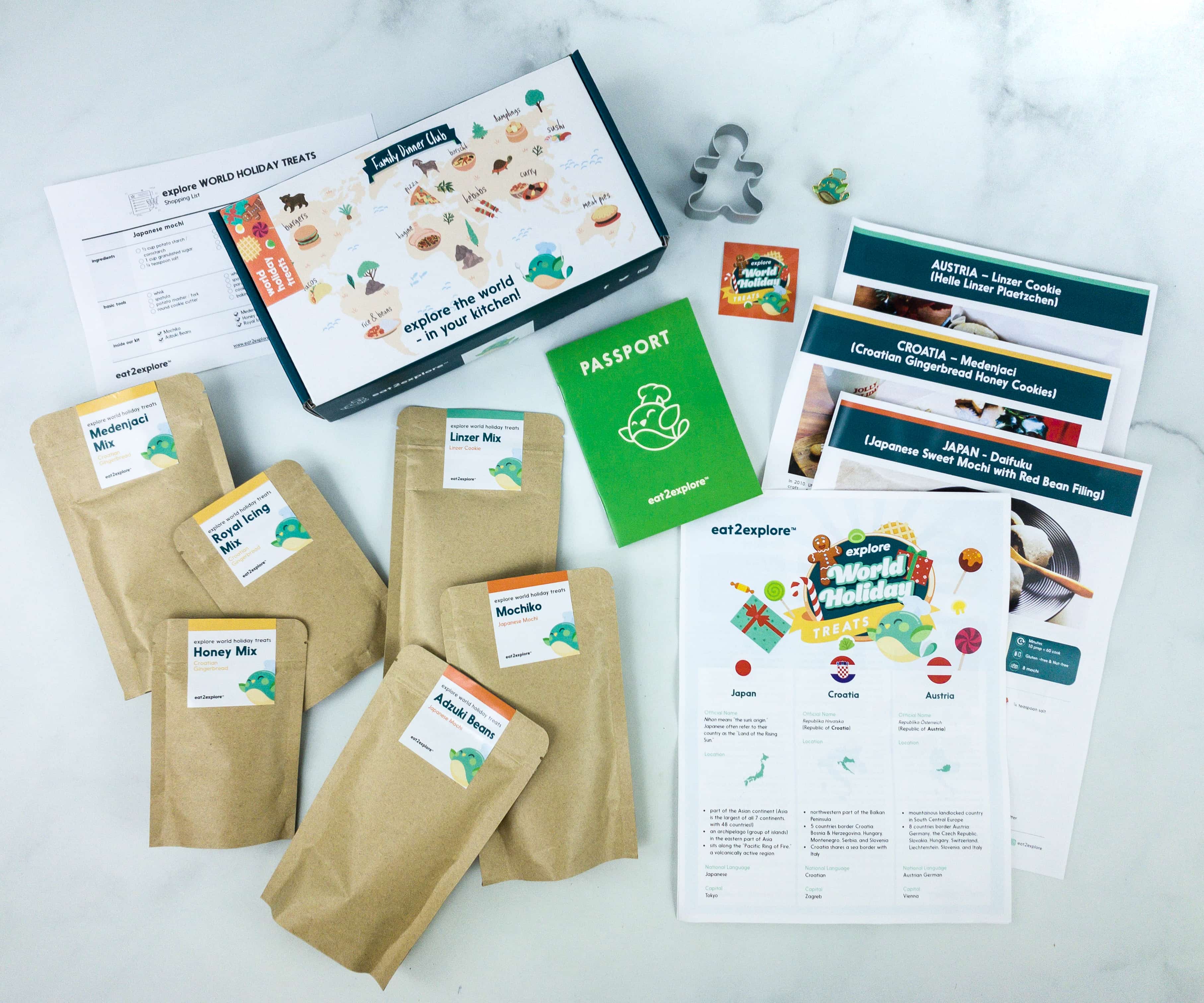 Everything in my January 2020 box!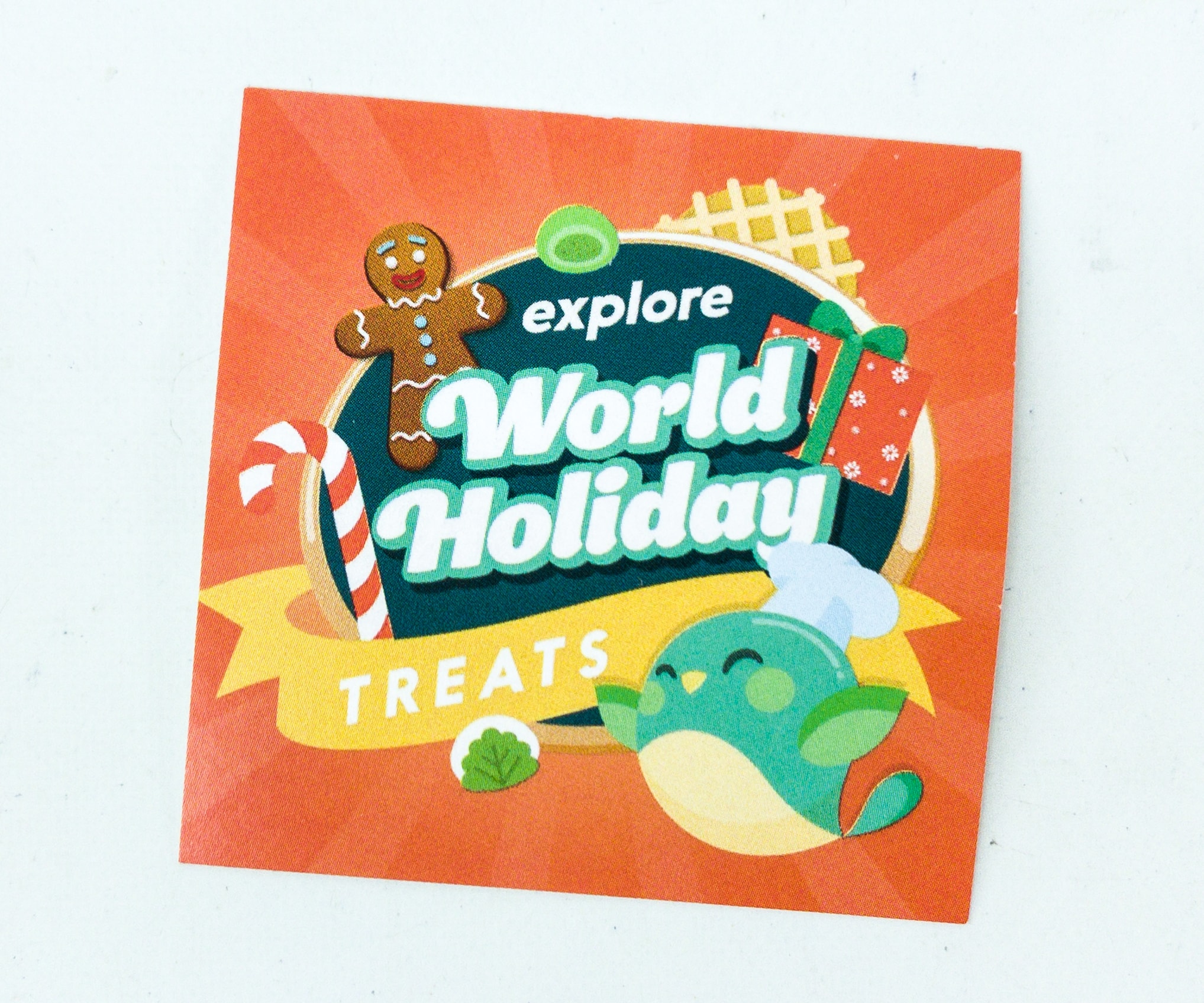 This month's box includes an Eat2Explore card.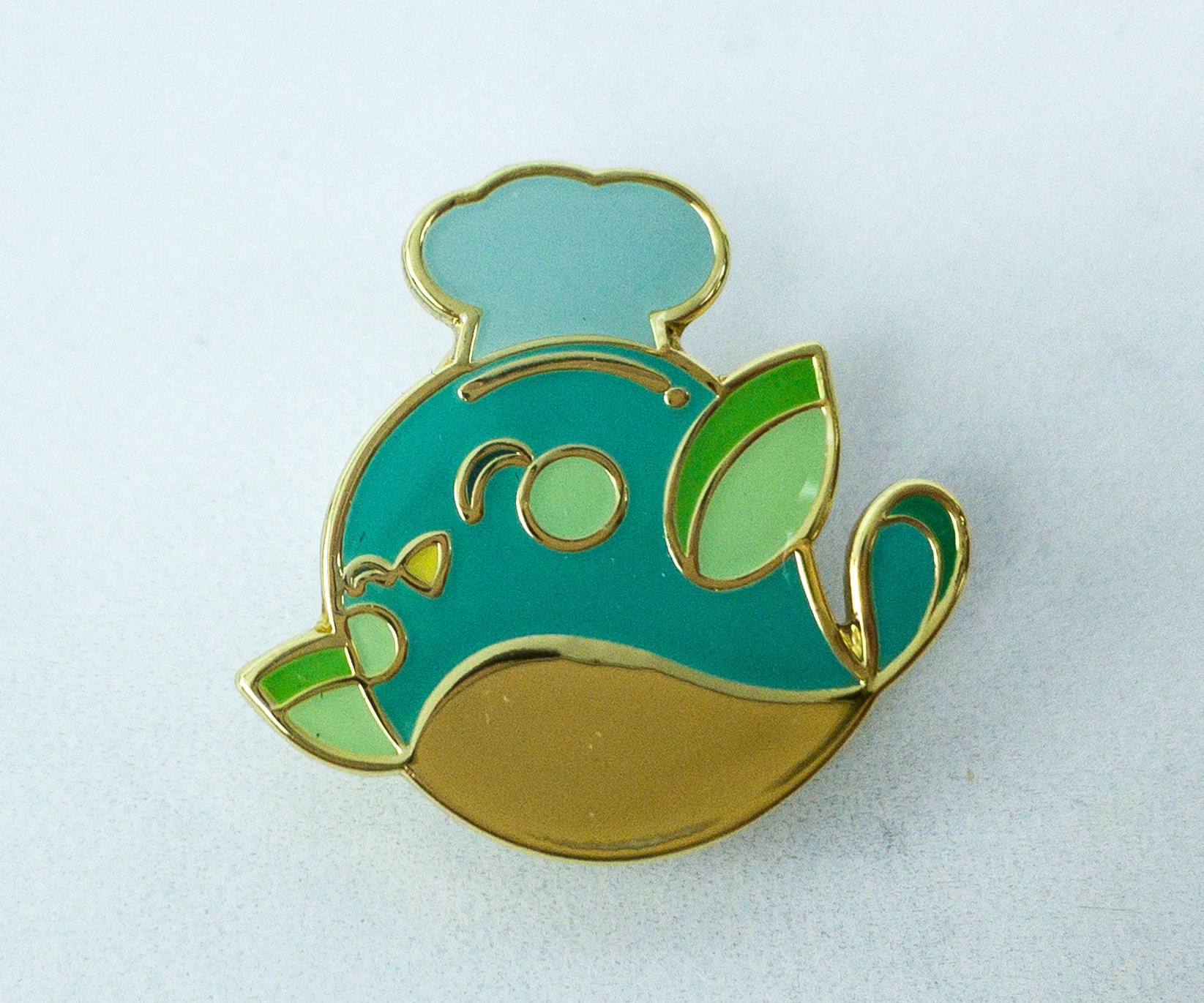 We also got here a super cute enamel pin that features the subscription box's logo!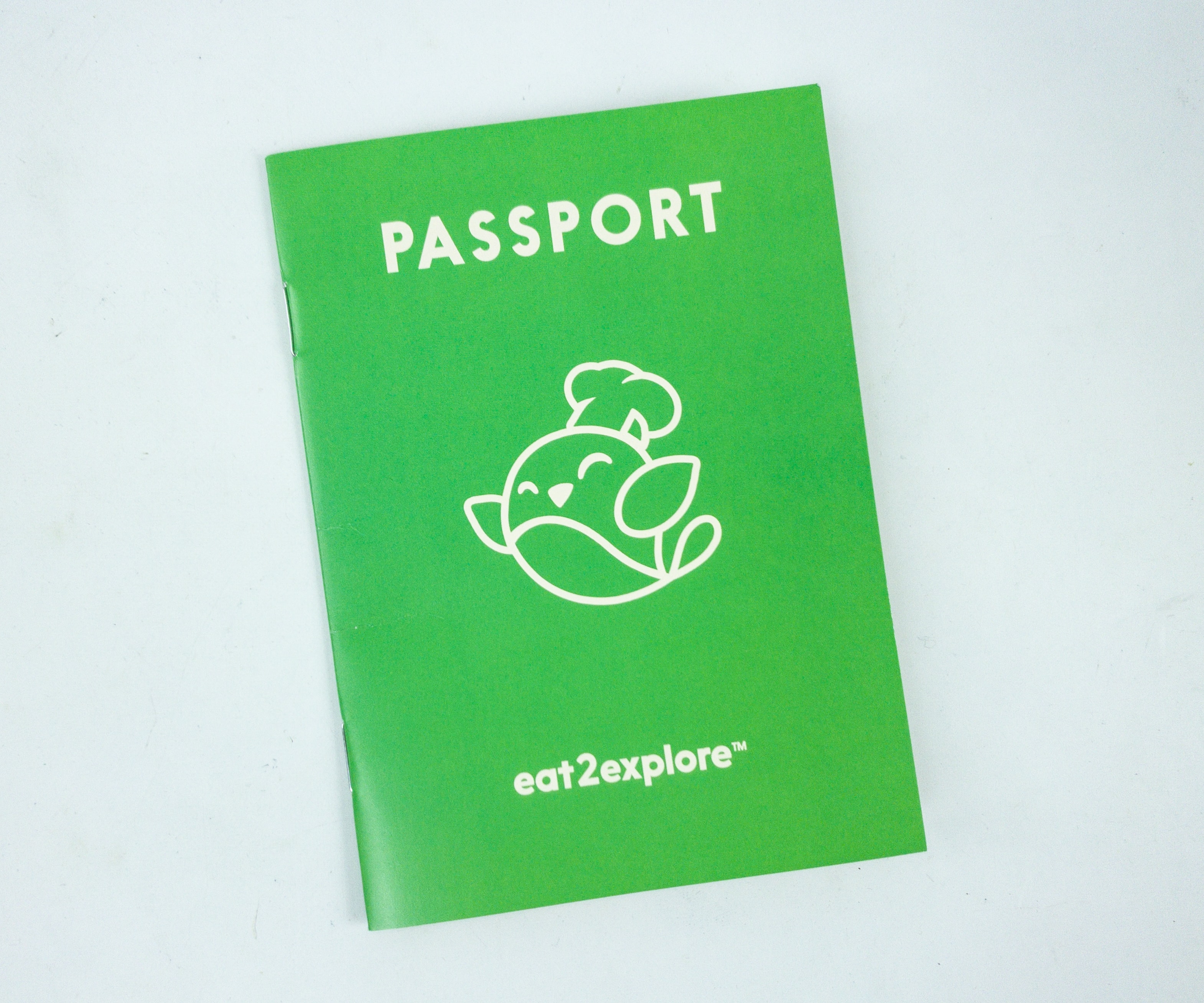 Inside our first box is a little green booklet that works as the Eat2Explore passport.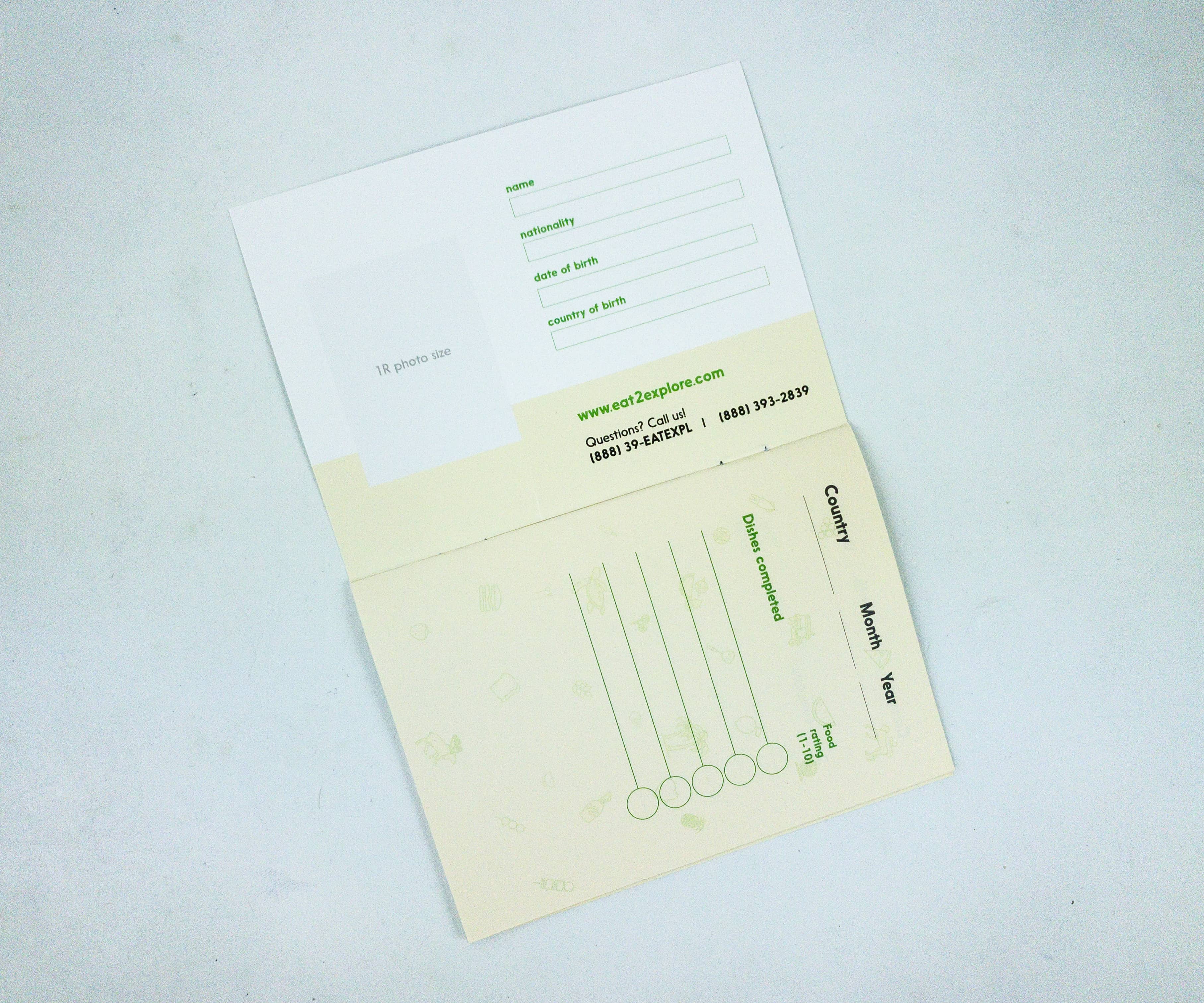 Just fill-in the booklet and add your kid's 1R photo to make it look just like an actual passport.
On this part of the booklet, you can jot down all the recipes you completed, your food rating, the country where the recipe originated, plus the month and year that they were done.
This month's featured recipes are Japanese Mochi, Croatian Medenjaci, and Austrian Linzer cookie. Listed on this sheet are the ingredients you need to buy per recipe, basic tools, and ingredients included in the kit.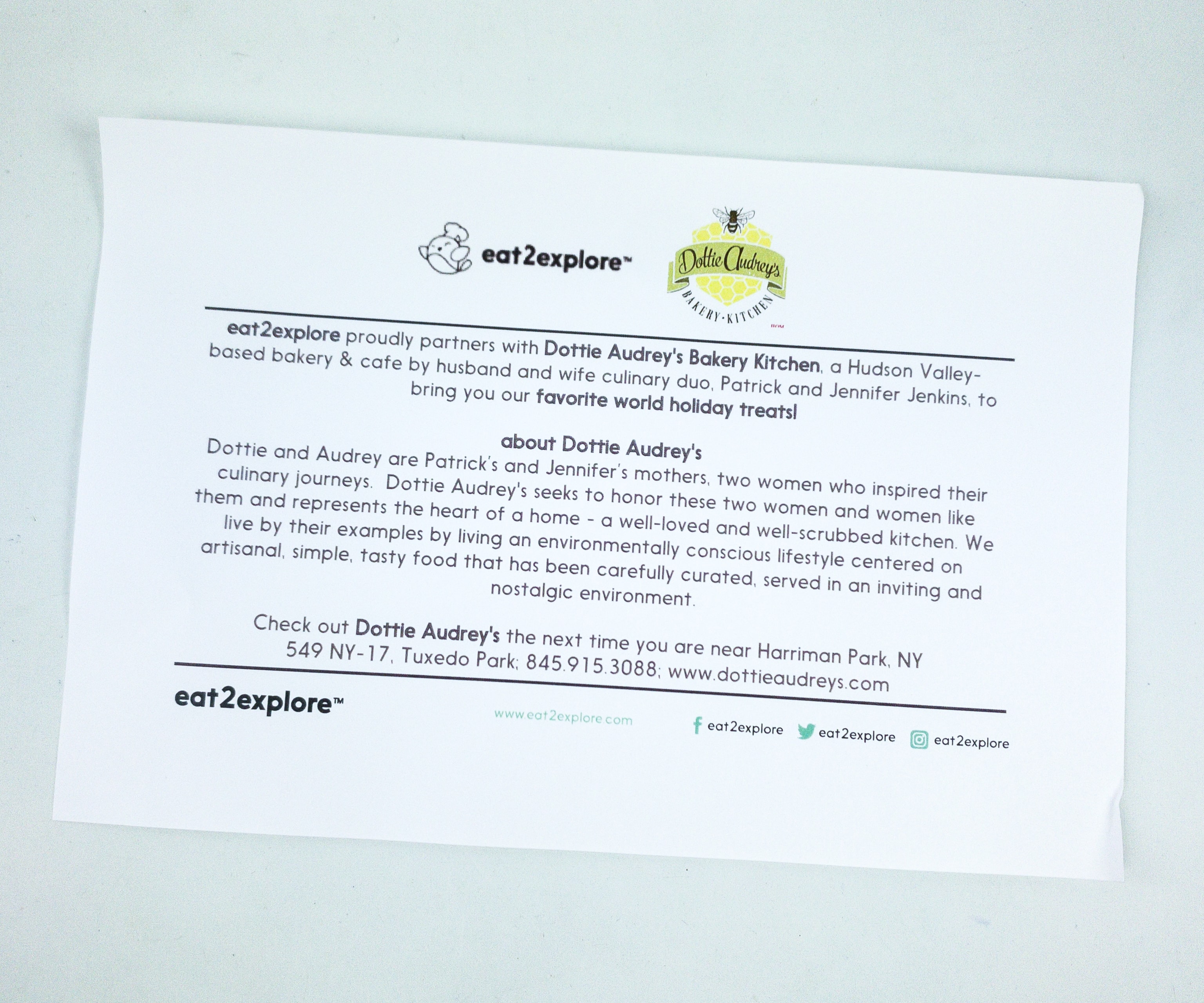 According to the sheet, Eat2Explore partnered with Dottie Audrey's Bakery Kitchen, a Hudson Valley-based bakery owned by Patrick and Jennifer Jenkins. It also contains a brief history of Dottie Audrey's Kitchen.
They even sent us trivia about this month's featured countries: Japan, Croatia, and Austria!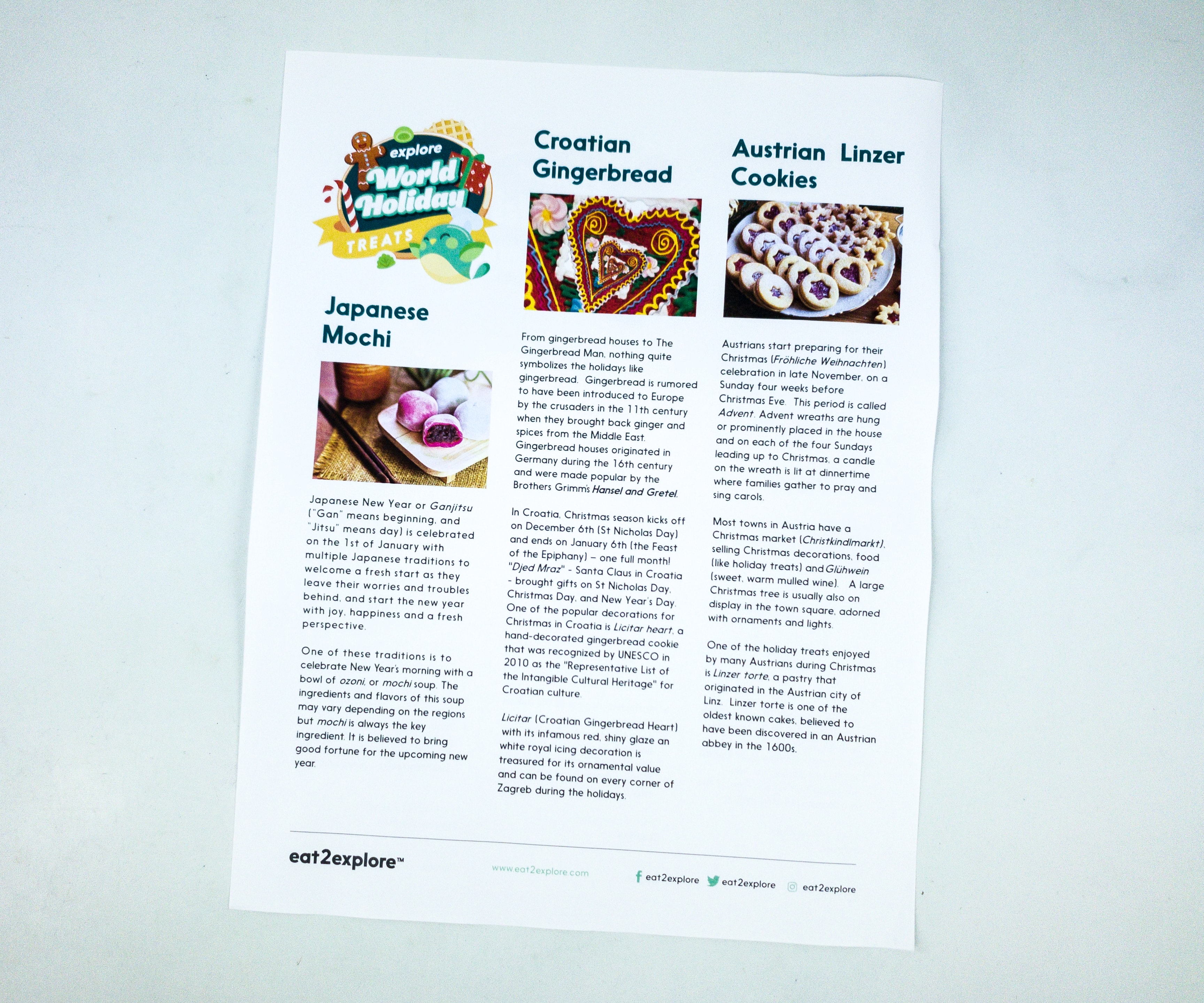 Provided at the back of this sheet is all the information you need to know about the recipes, including a brief history.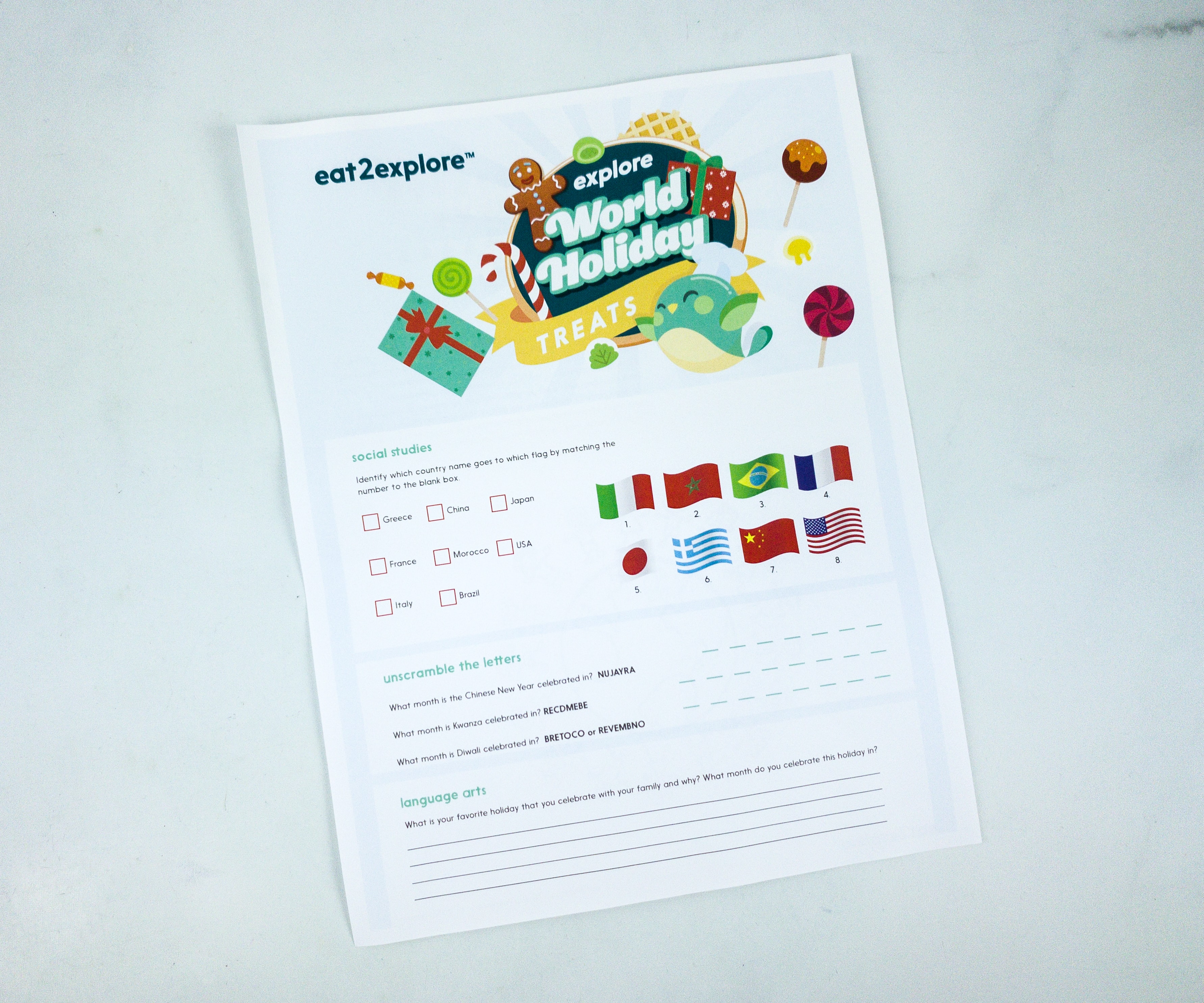 Another awesome thing about this subscription is that they included an interactive activity sheet for kids!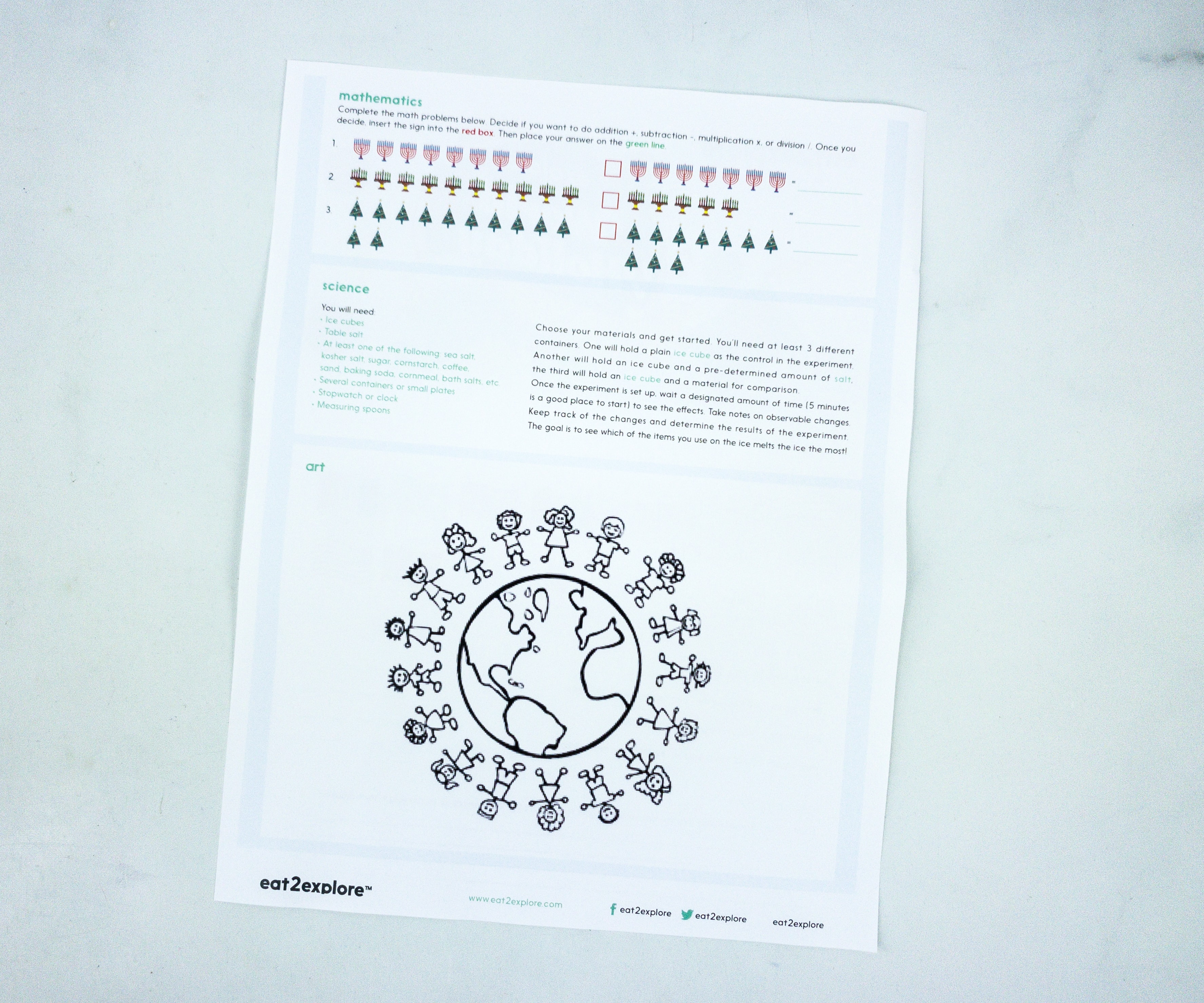 These activities include social studies, language arts, mathematics, and even science problems.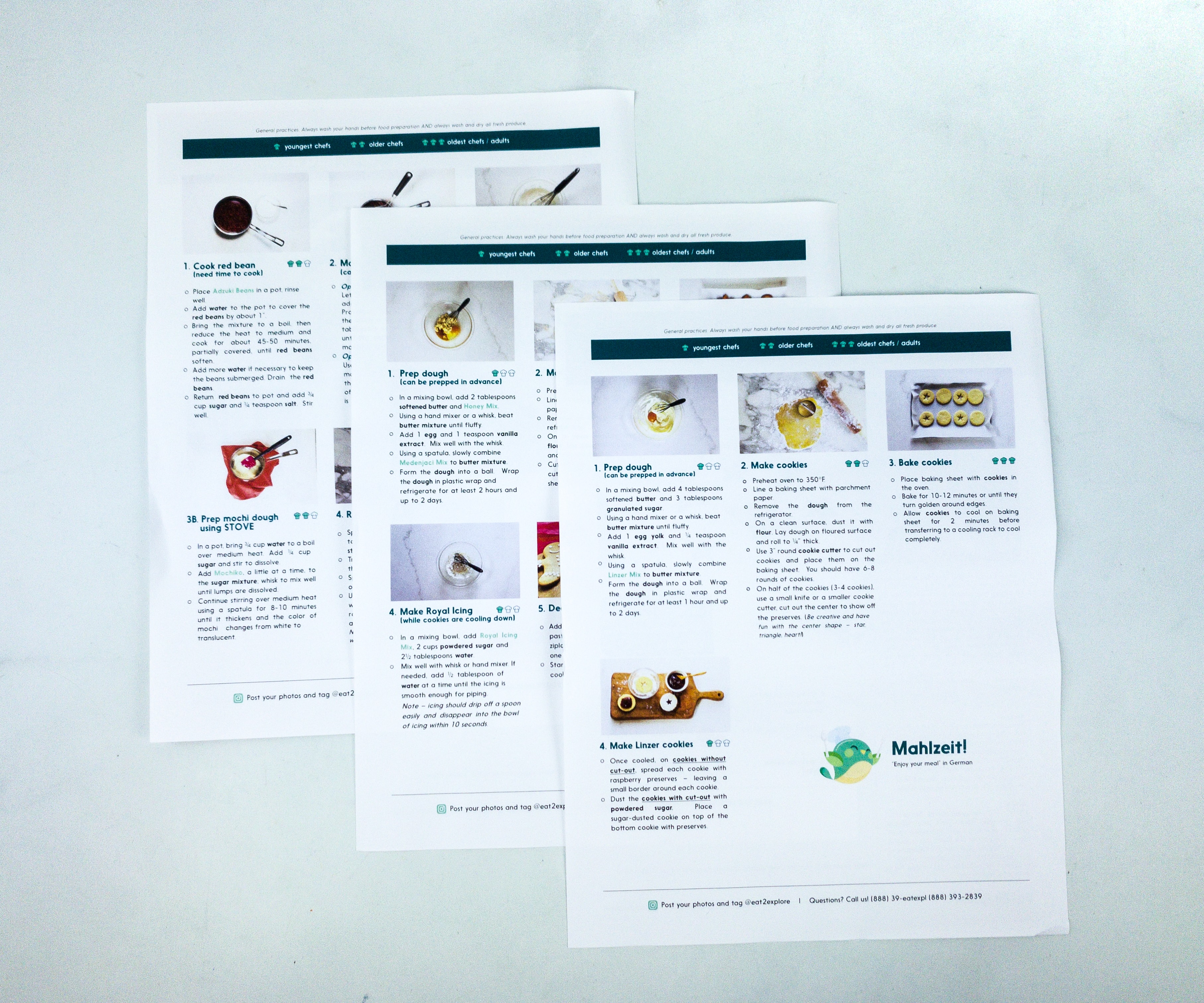 Each recipe comes with a corresponding cooking sheet that features all the ingredients and detailed step-by-step procedures.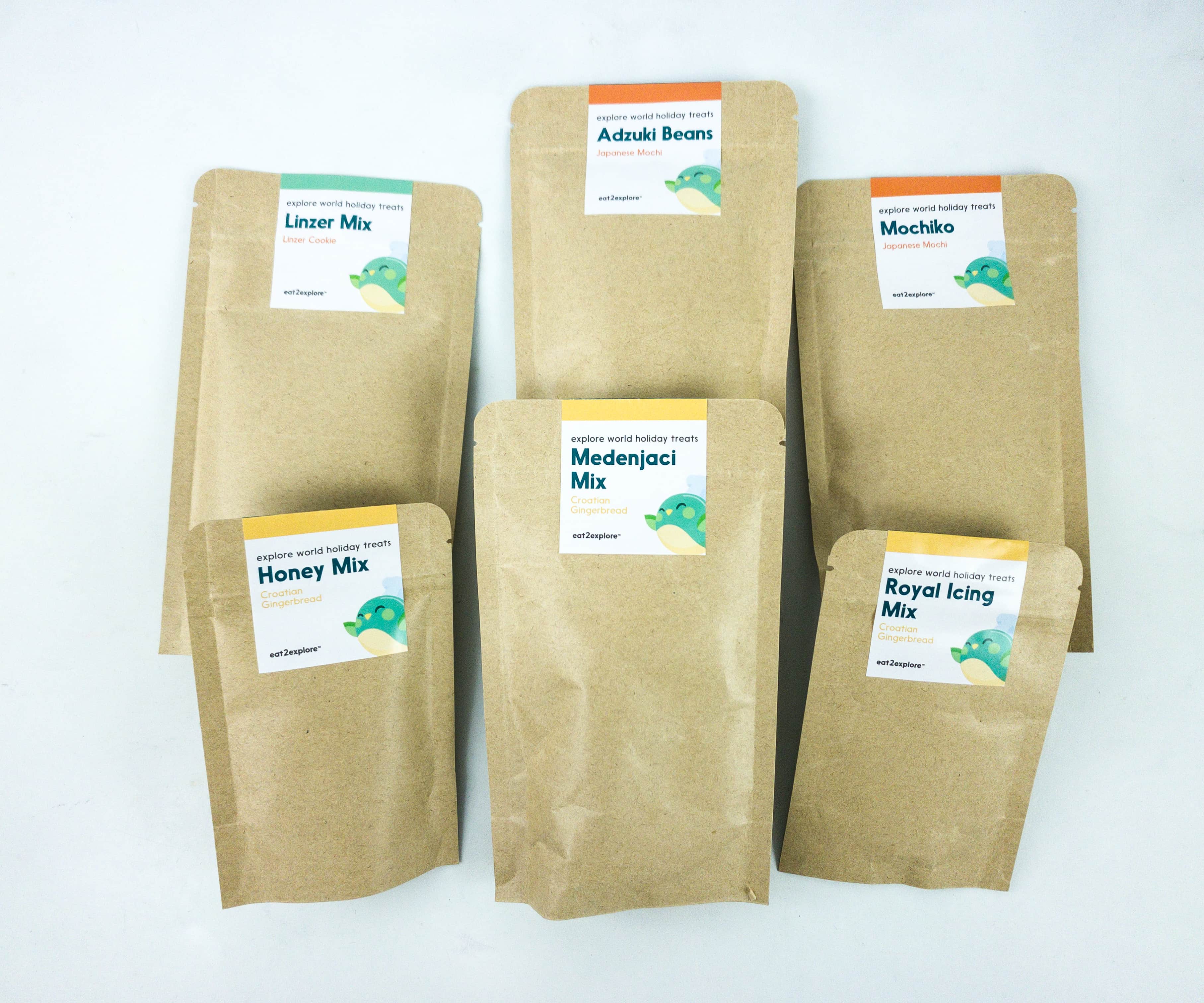 Here are all the essential spices, sauce, and grain mixes that we will be needing to complete all three projects!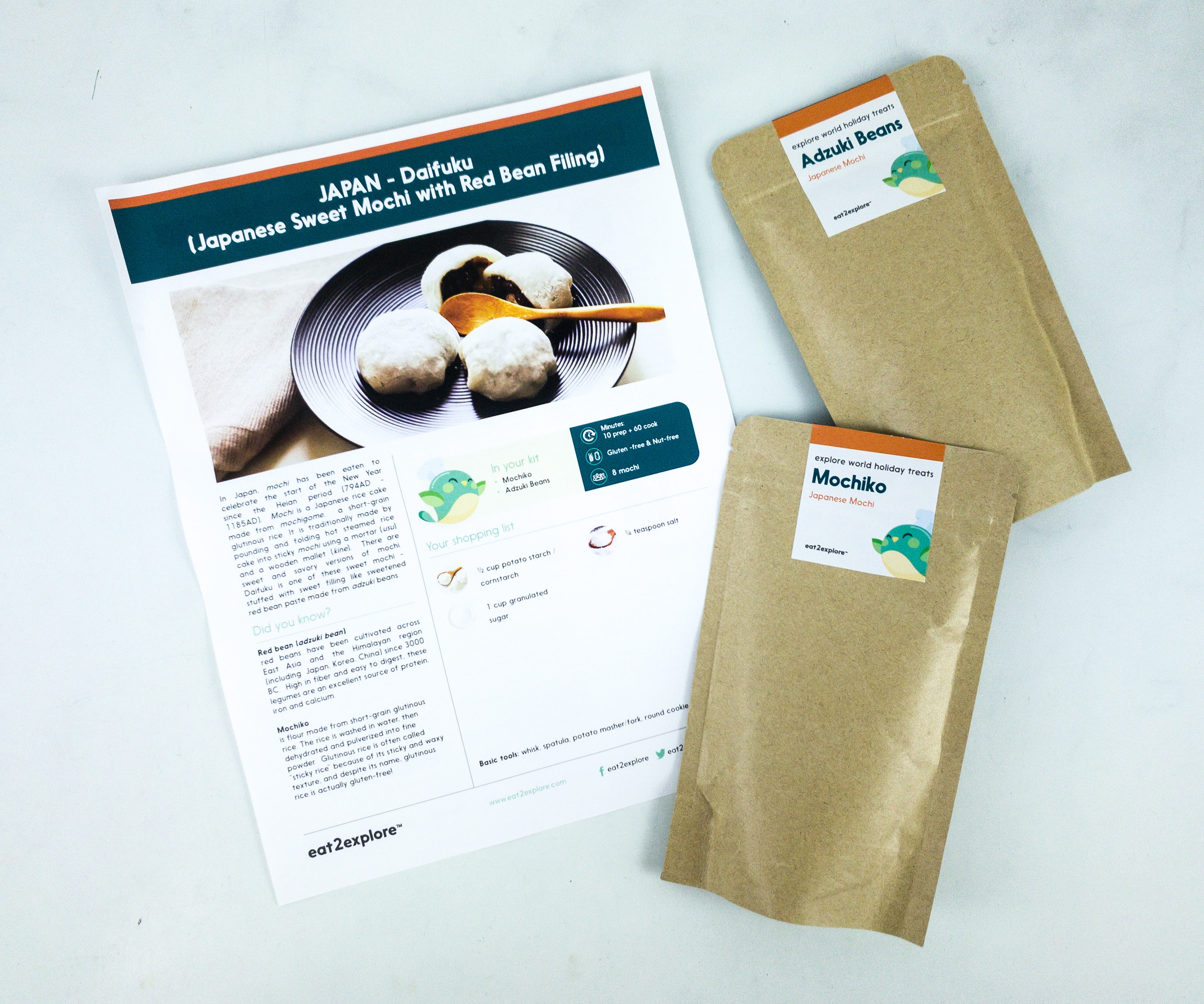 Japan Daifuku. Daifuku is a famous Japanese confectionery that features a small round mochi (or glutinous rice cake) stuffed with a sweet filling made from sweetened red bean paste. For this recipe, we received mochiko or rice flour and azuki beans.
This info sheet is so detailed! It provides us with all the necessary information we needed to create our own Japan Daifuku!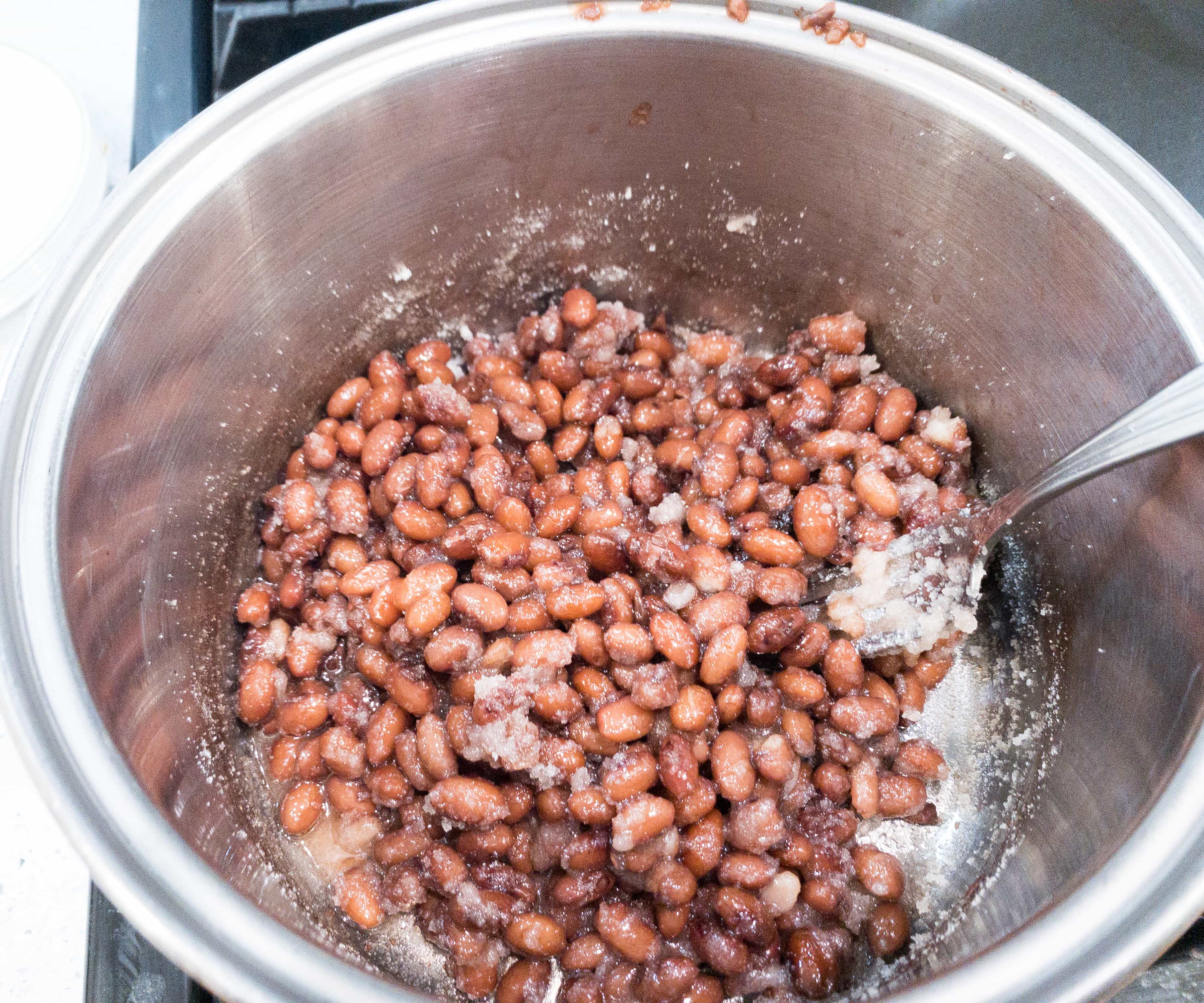 We started by cooking the Adzuki Beans in a pot for around 45-50 minutes, until the red beans were softened.
Once the red bean is softened, add 3/4 cup of sugar and 1/4 teaspoon salt in the mixture and stir it well. Then, we used an immersion blender. Our bean purée was clearly not scoopable after blending.
After consulting some online recipes we cooked it on low for about 12 minutes. While I think simplifying recipes is great, this wouldn't have turned out if I hadn't, but still would have been tasty. This really brought out the glutinous texture and dark chocolate color I expected.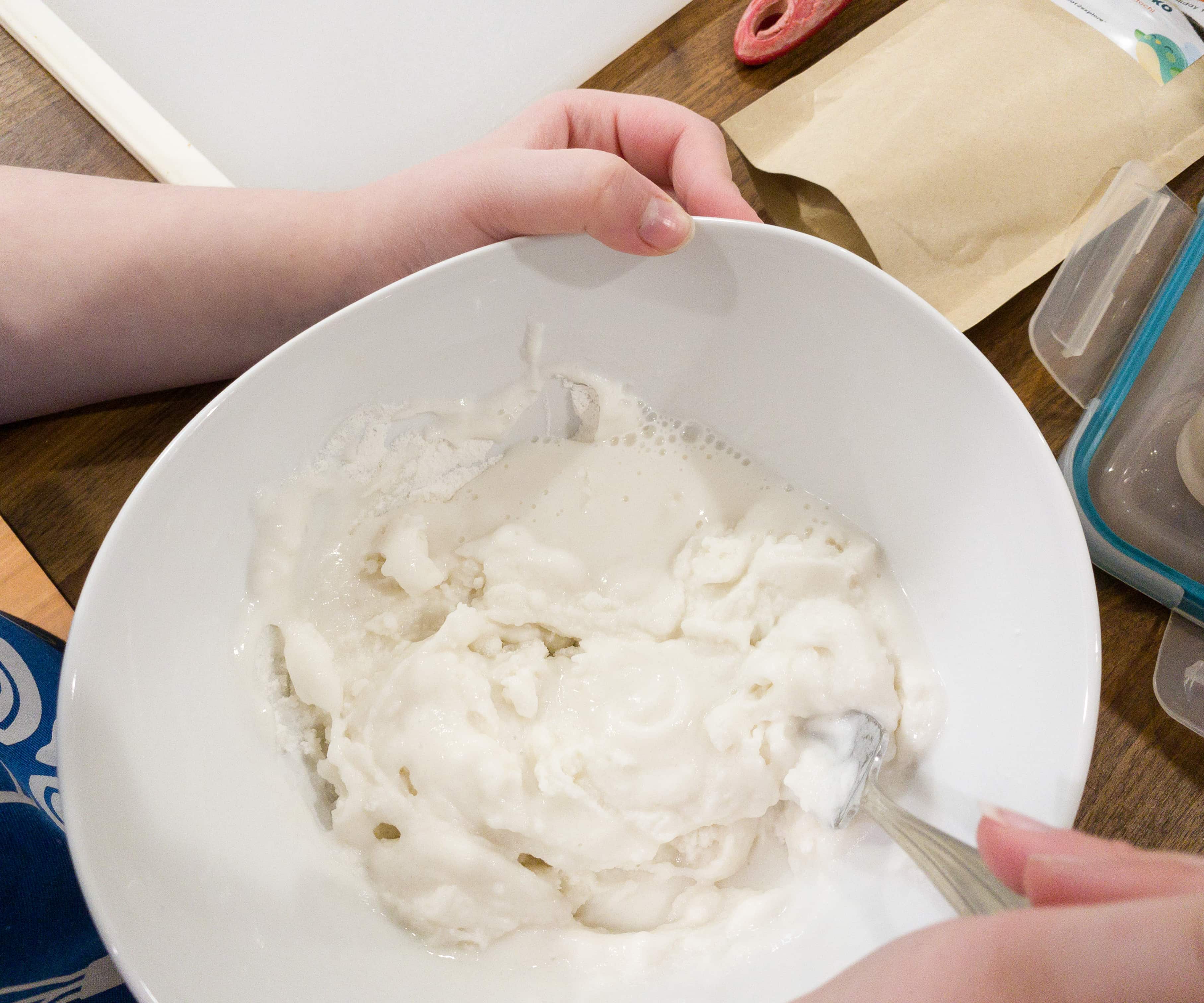 After we're done with the red bean paste, we prepared a mochi dough. Using the microwave, combine mochiko, sugar, and water in a large microwave-safe bowl and heat it for a minute or two. Remove the mixture and stir it well with a wet rubber spatula, and re-heat for another minute.
Transfer the cooked mochi to the dusted work surface and sprinkle the cornstarch on top of the mochi.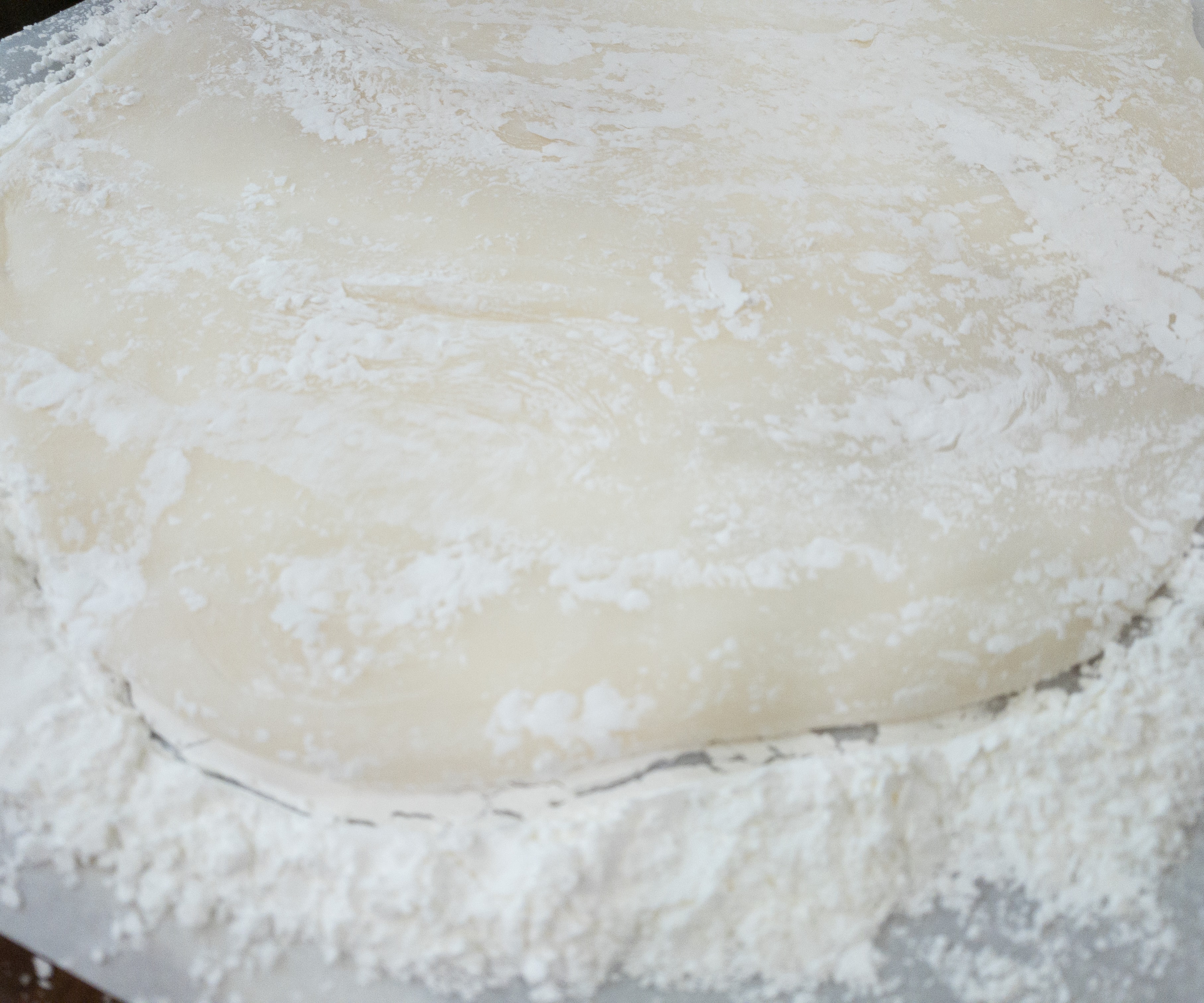 Carefully roll the dough into a thin layer with about a half-inch thick using a rolling pin dusted with cornstarch.
Cut out small circles on the flattened dough and place a scoop of red bean in the middle of the mochi circle and gently wrap the ball by pinching the corners together. My daughter enjoyed this a lot!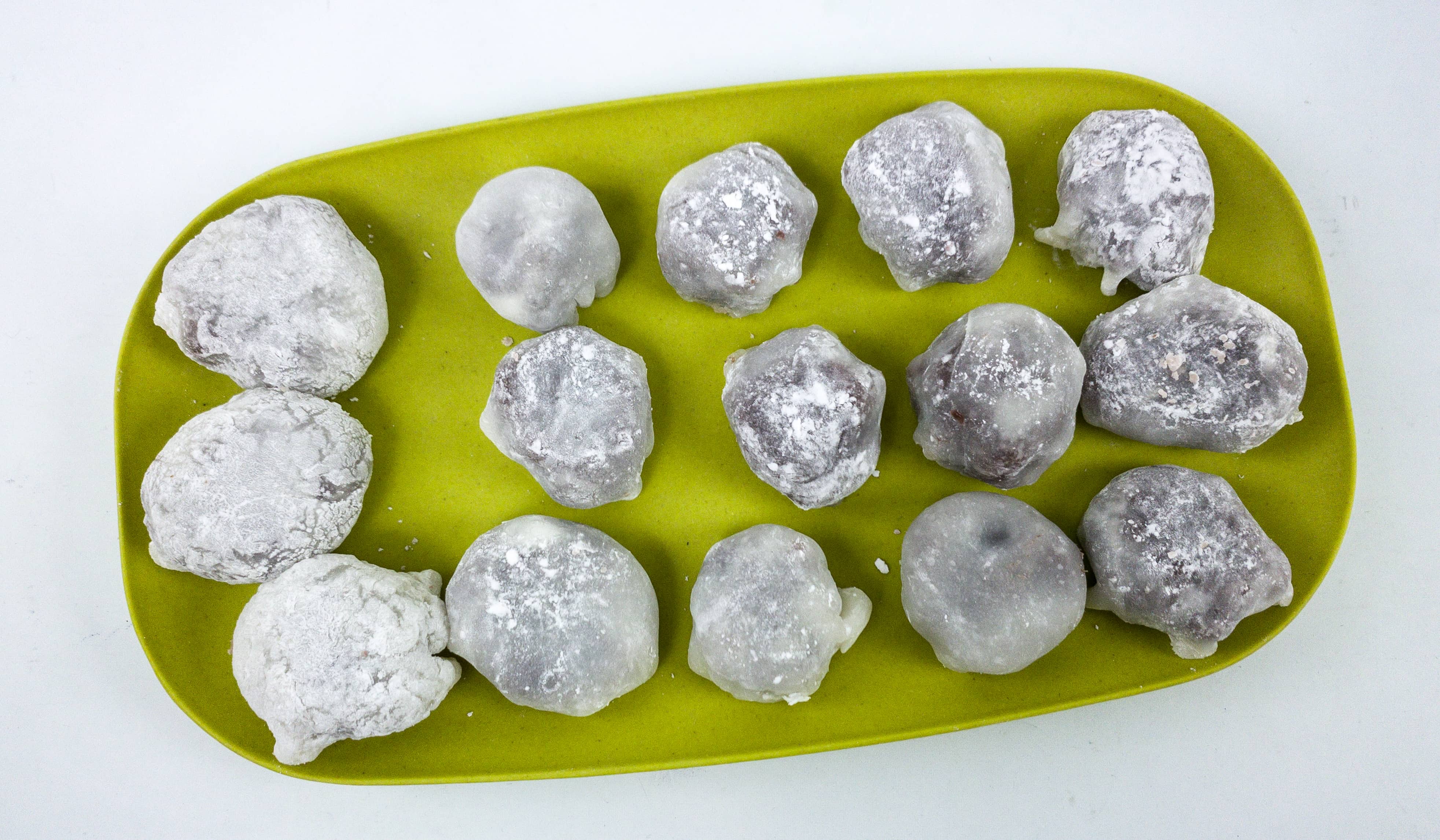 Repeat the process with the remaining mochi circles!
Once done, you can eat the mochi right away or store it in a cool place for up to 2 days.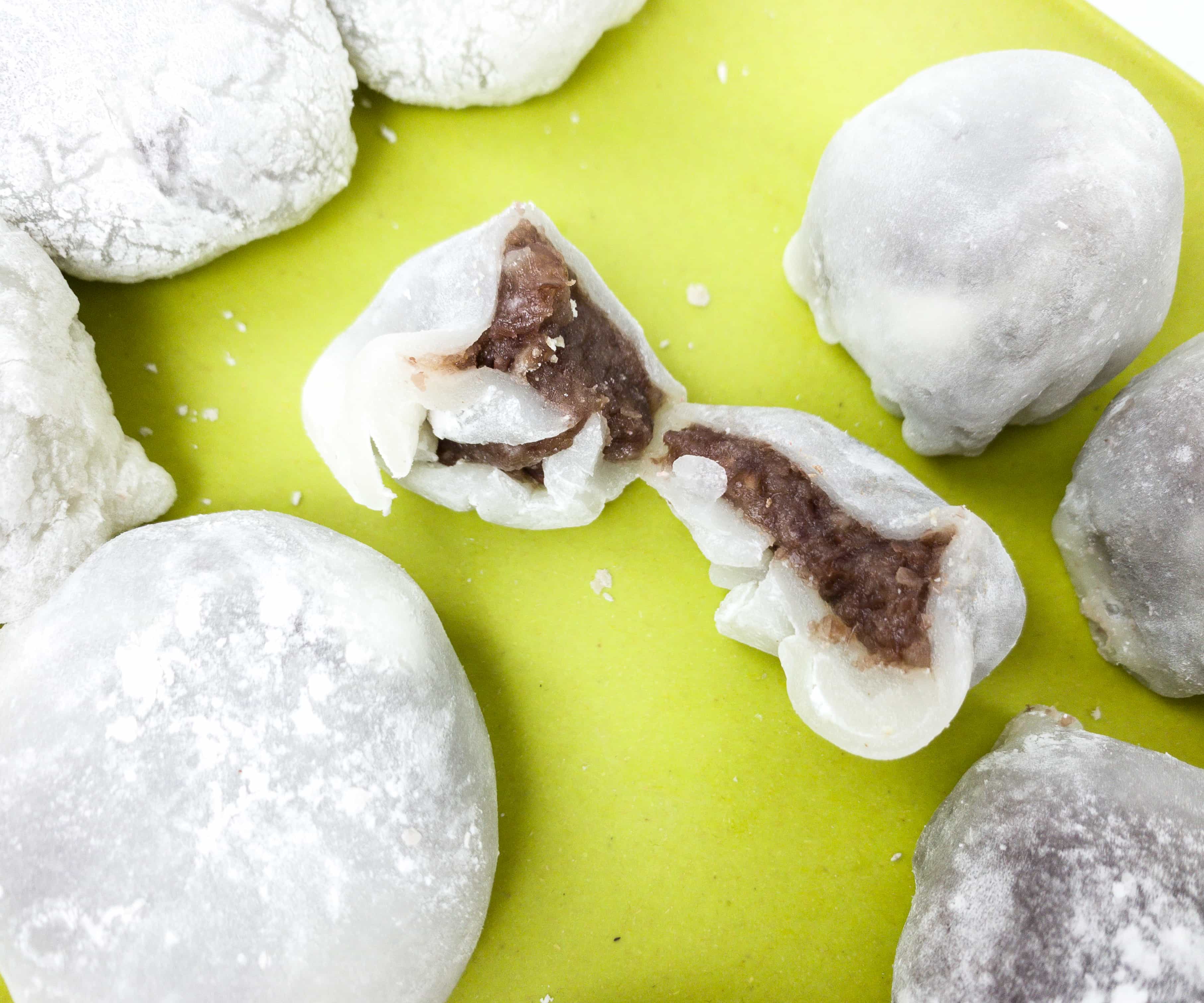 These mochis were so chewy and really yummy, we loved it so much! Now, we know why it is a popular snack in Japan!
Croatia – Medenjaci. The second recipe kit includes an exclusive info sheet with packs of honey mix, medenjaci, and royal icing mix.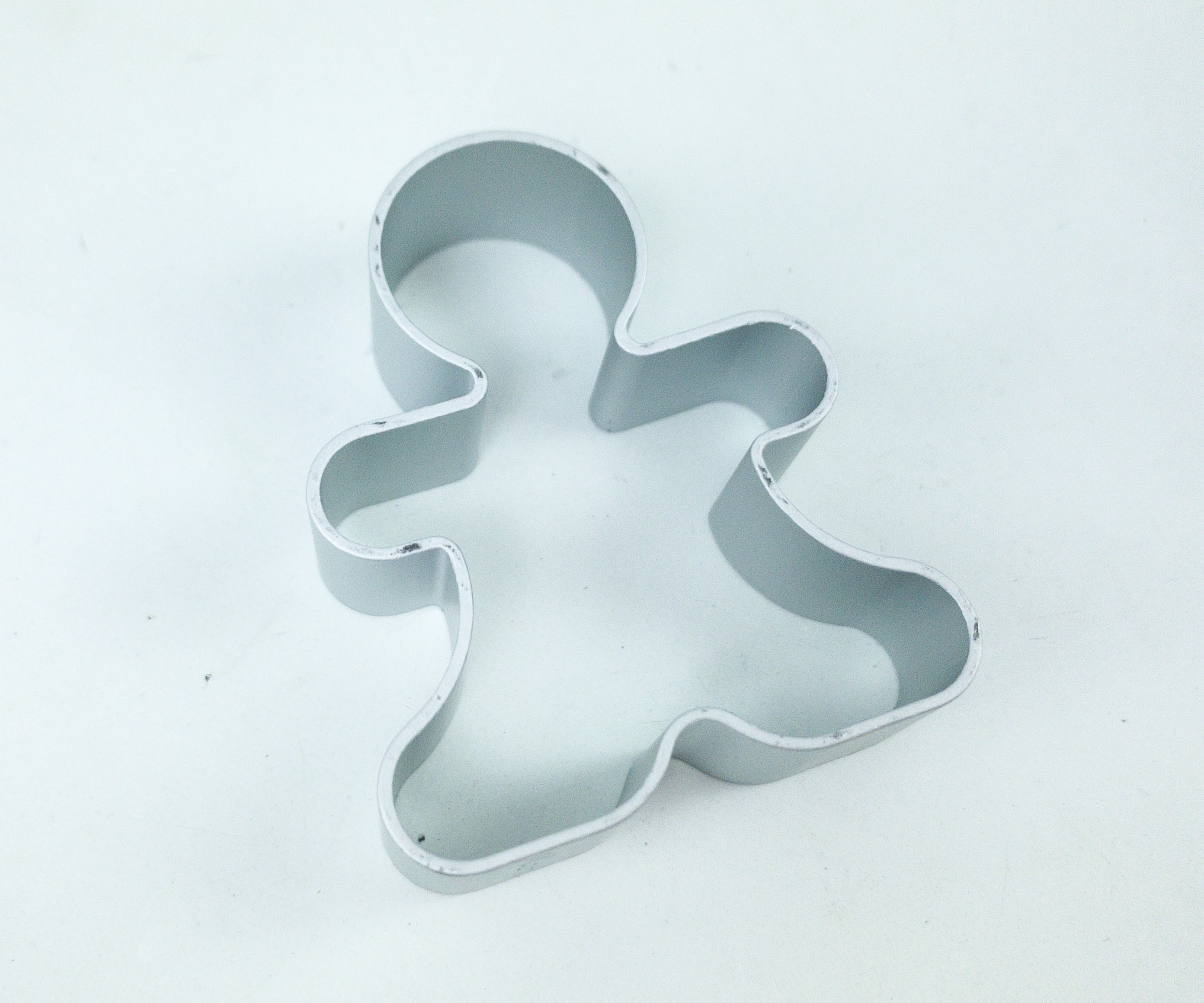 The second recipe also includes a cute gingerbread molder made from stainless steel.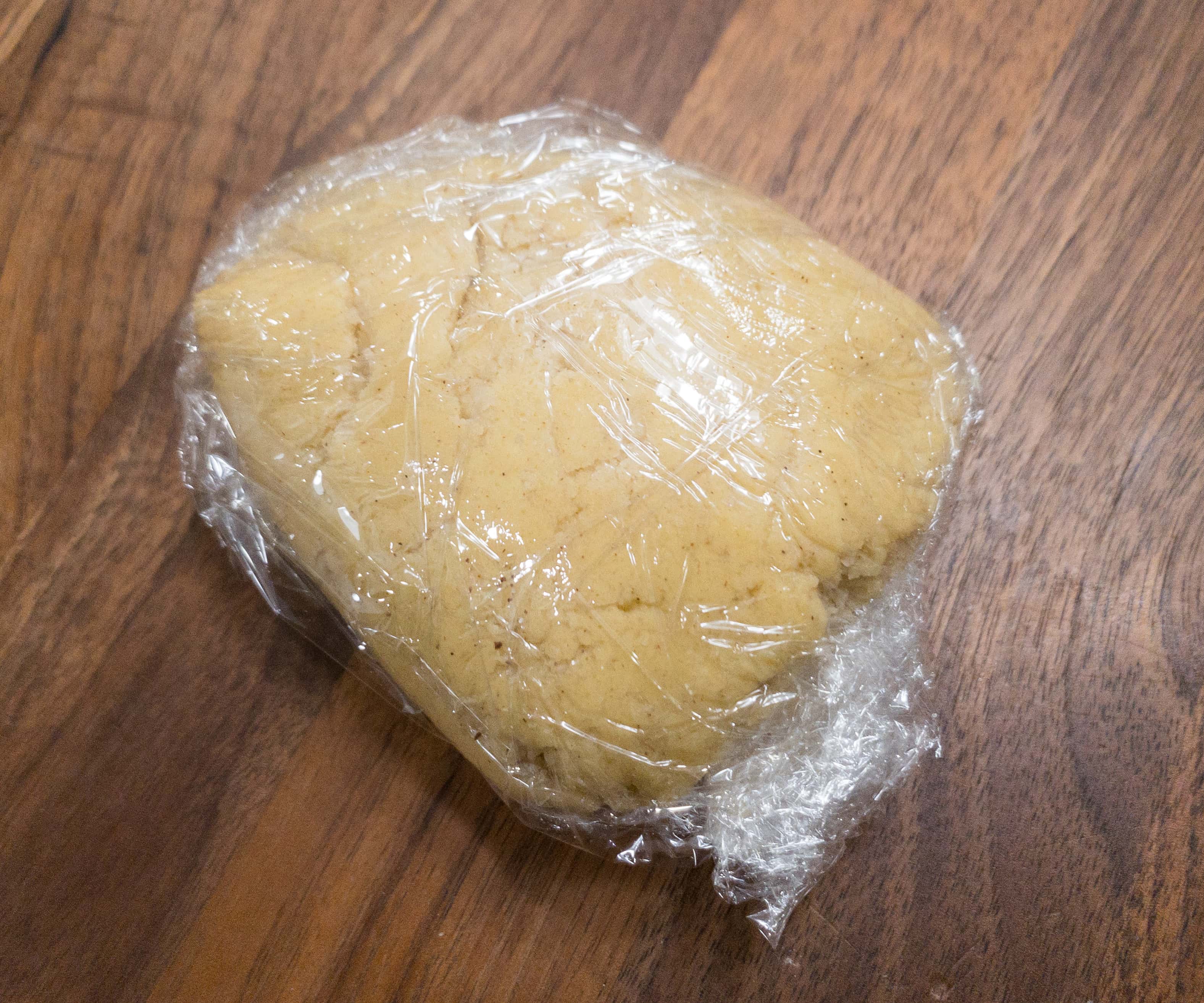 Medenjaci is a light gingerbread cookie from Croatia. It's usually made with honey and medenjaci mix, which consists of cinnamon, ginger, and nutmeg.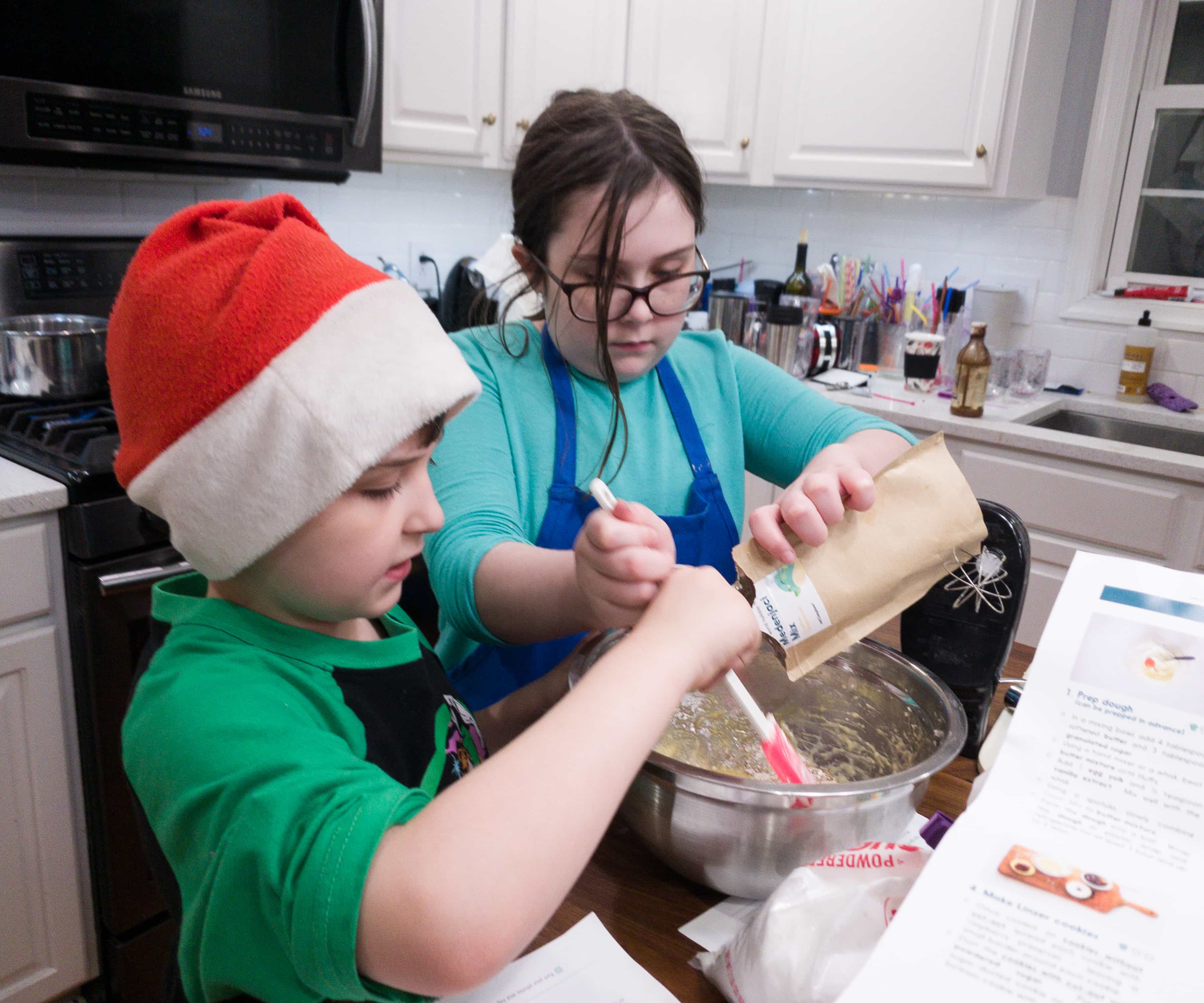 My kids started by putting all the ingredients mix in a non-stick bowl.
Even my youngest joined in on the fun! She added water, egg, and sugar to the mixture.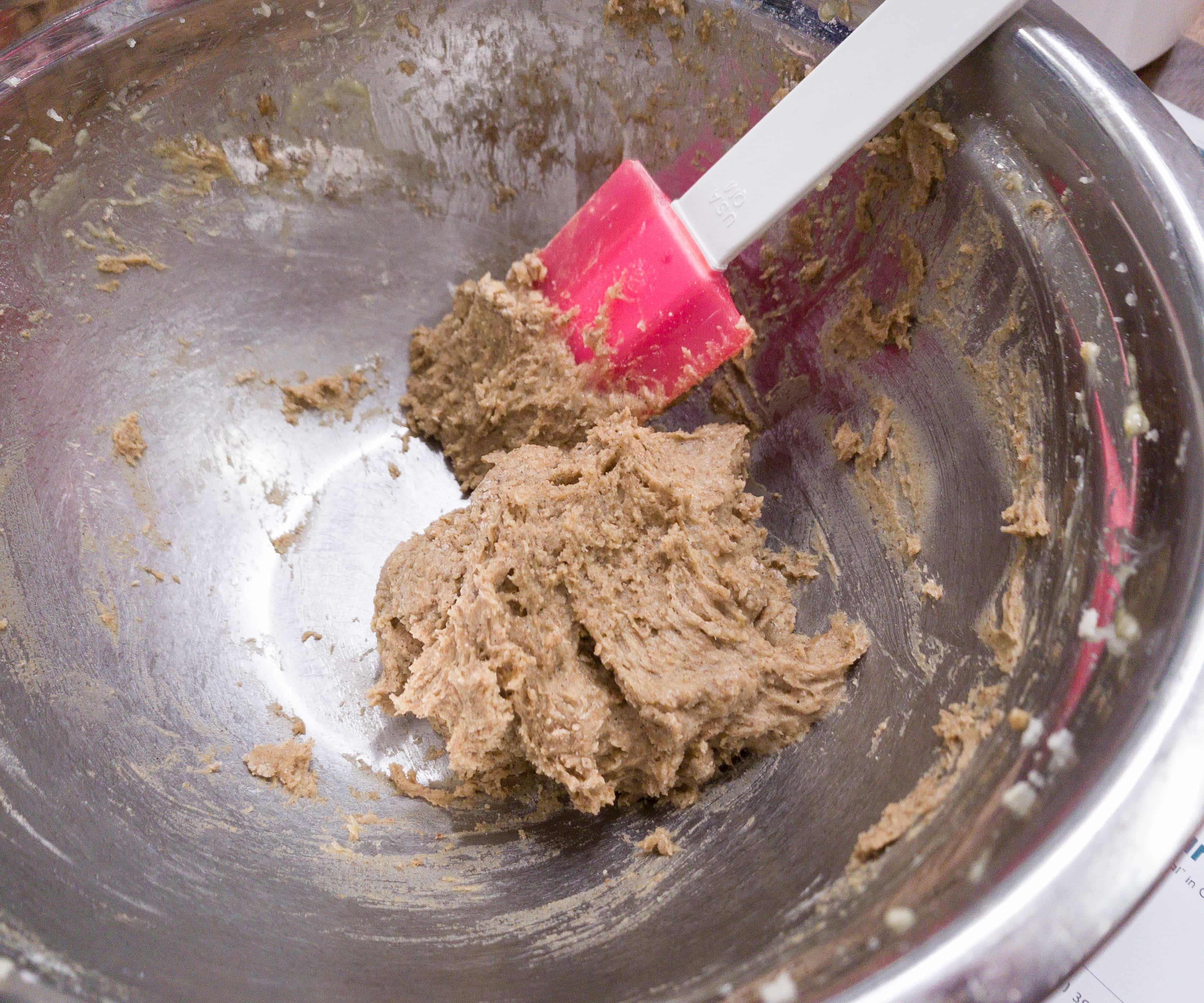 Using a rubber spatula, we mixed all the ingredients together until it thickens and forms into a dough.
The next step is to flatten the dough using the rolling pin covered with cornstarch and cut it using the gingerbread cutter.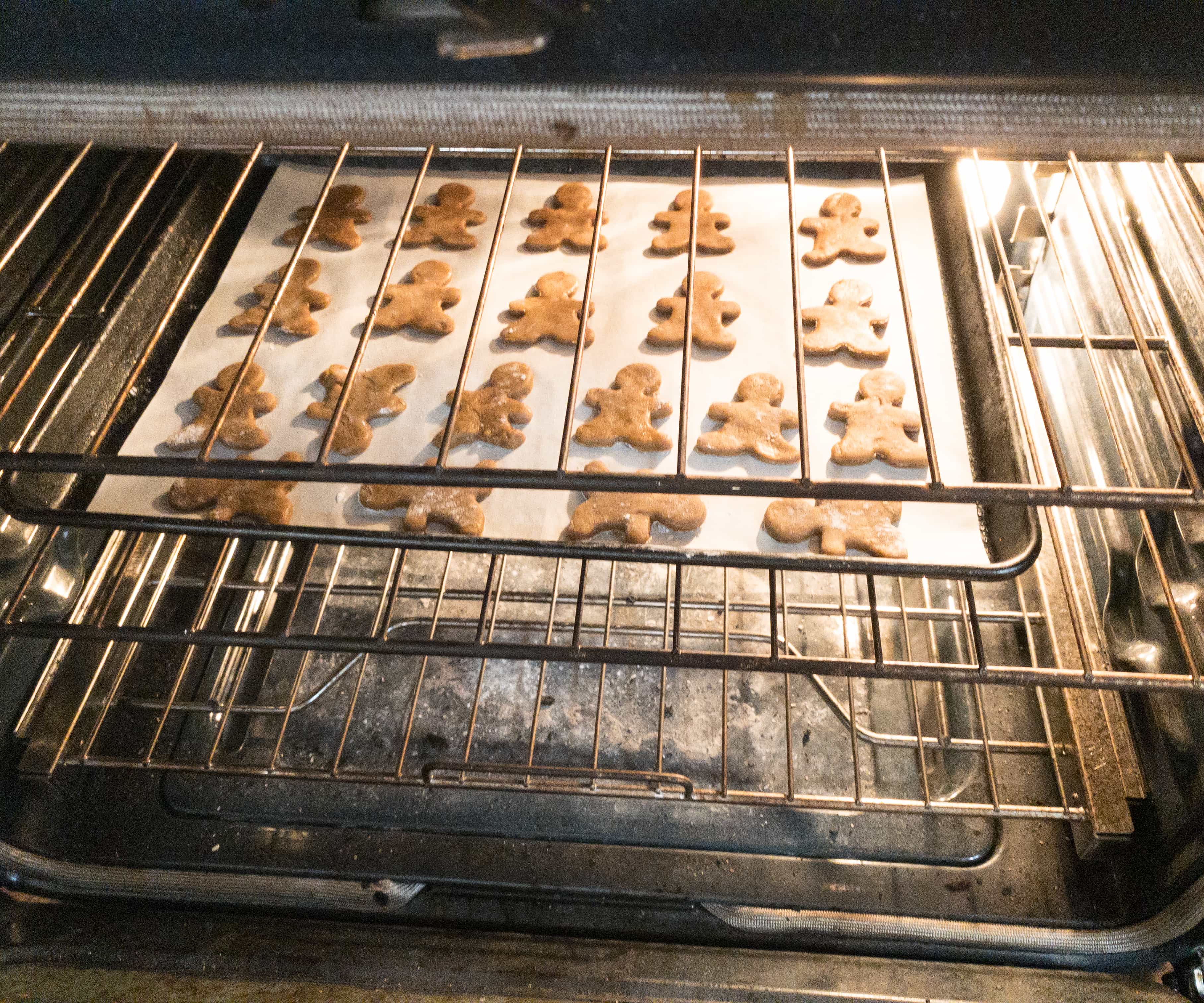 Place the gingerbread cookie on a tray and bake it for around 10 minutes or until it turns crispy golden brown.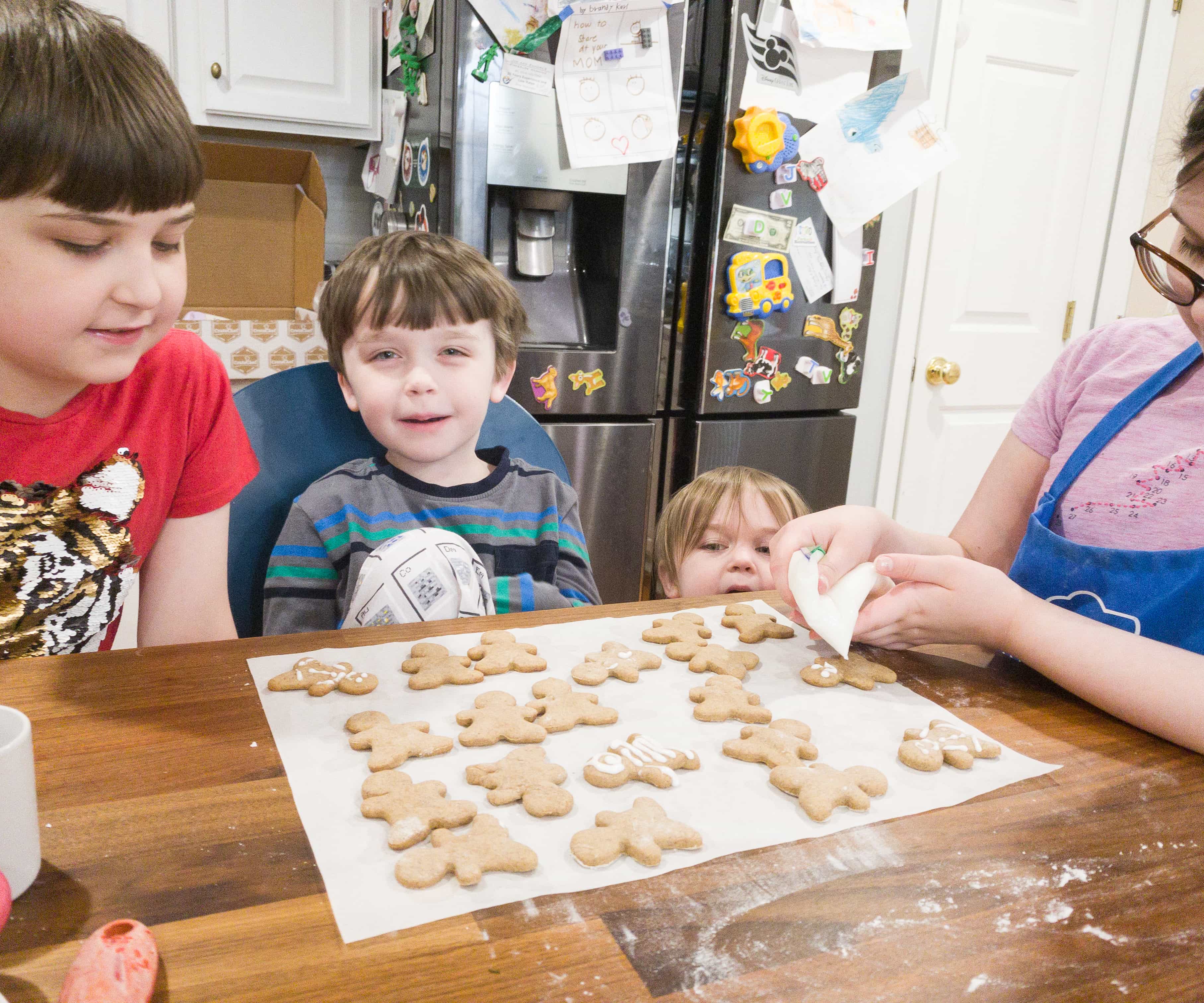 After baking, it's time to design our gingerbread cookie! This is the part of the project my kids loved to do so much!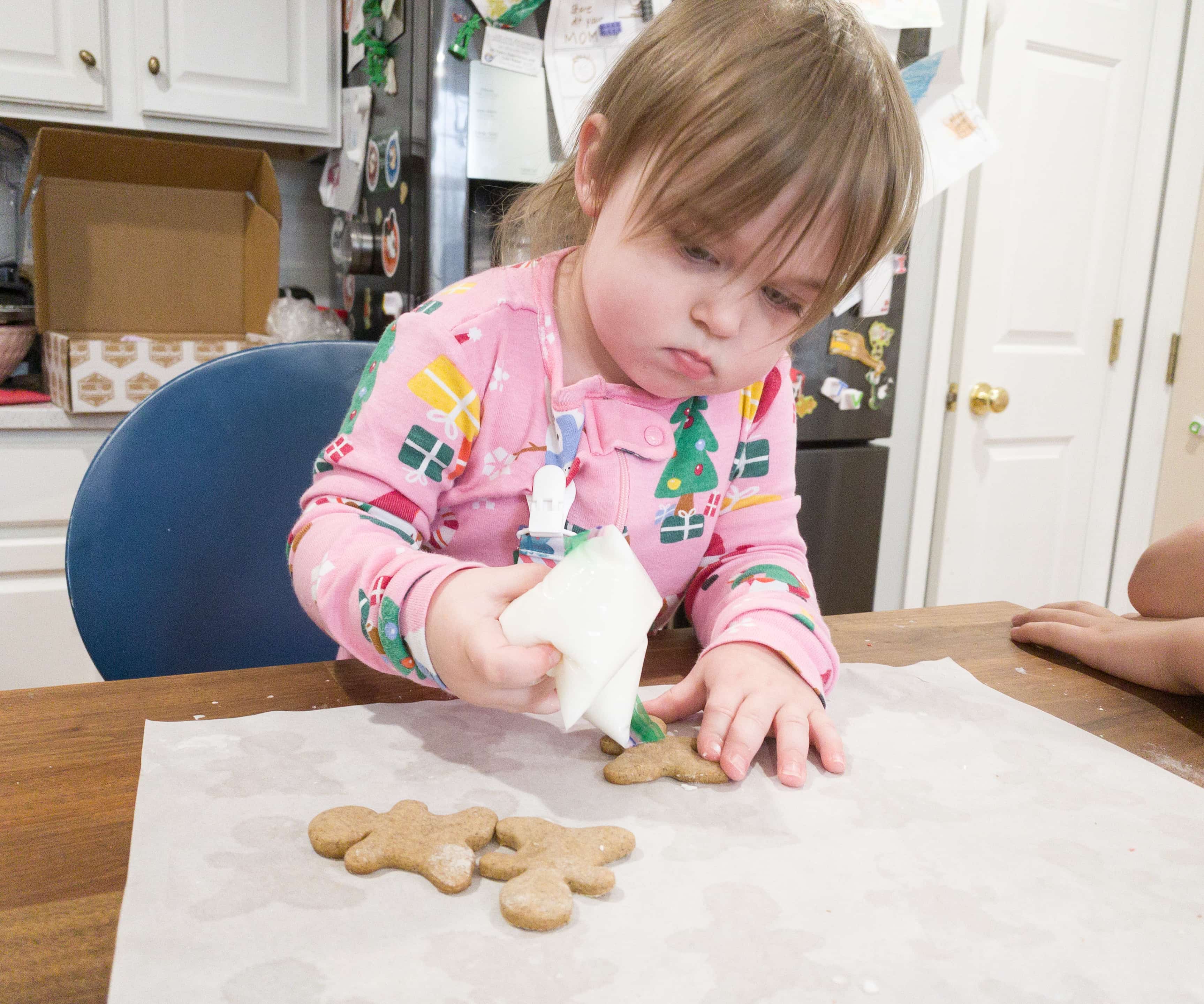 My youngest was determined to design her own gingerbread!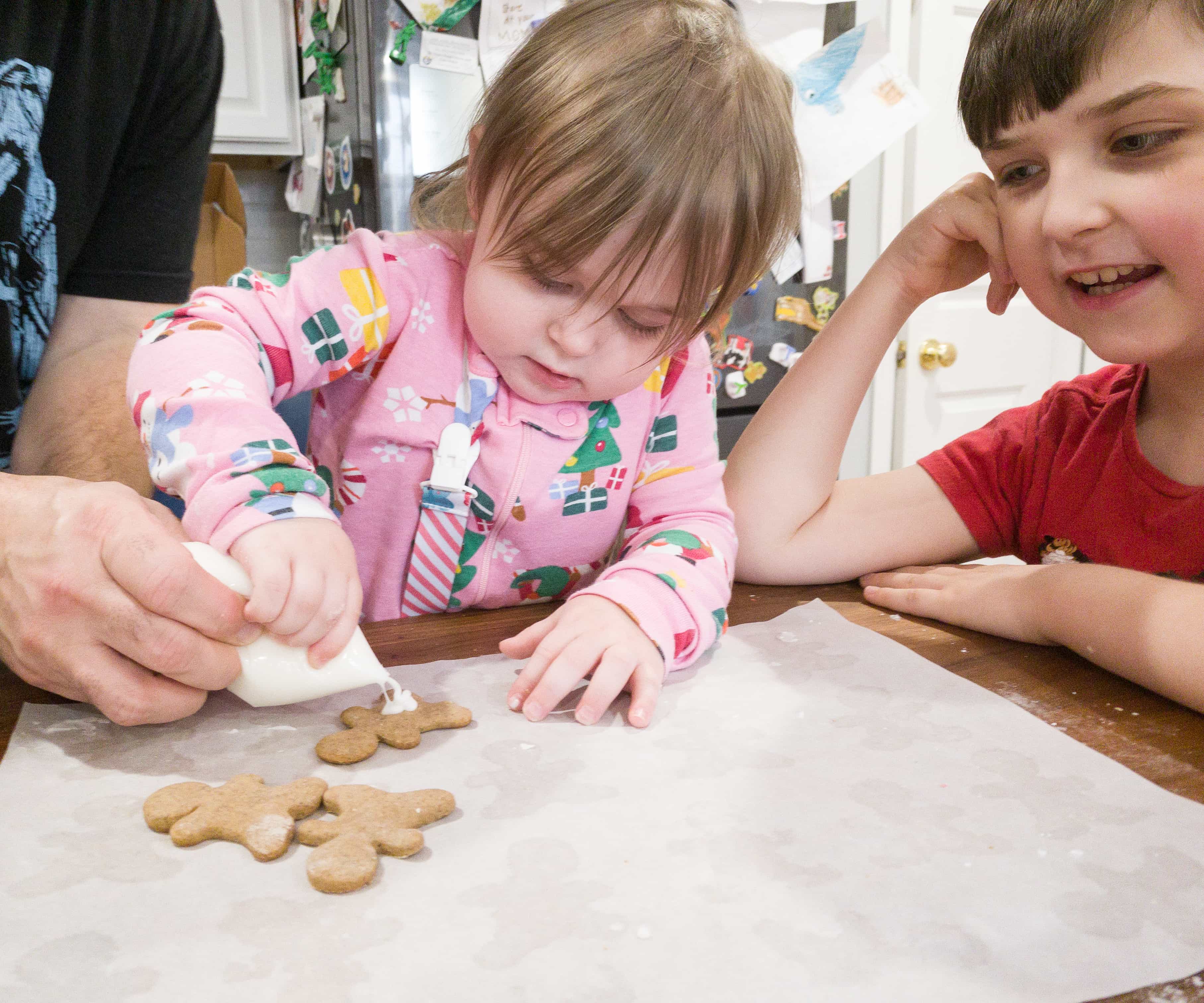 She just needed a little help squeezing the frosting, but she enjoyed it a lot!
Designing each cookie made a great bonding time for us!
Austria – Linzer Cookie. This third activity includes a cooking information sheet and a Linzer mix.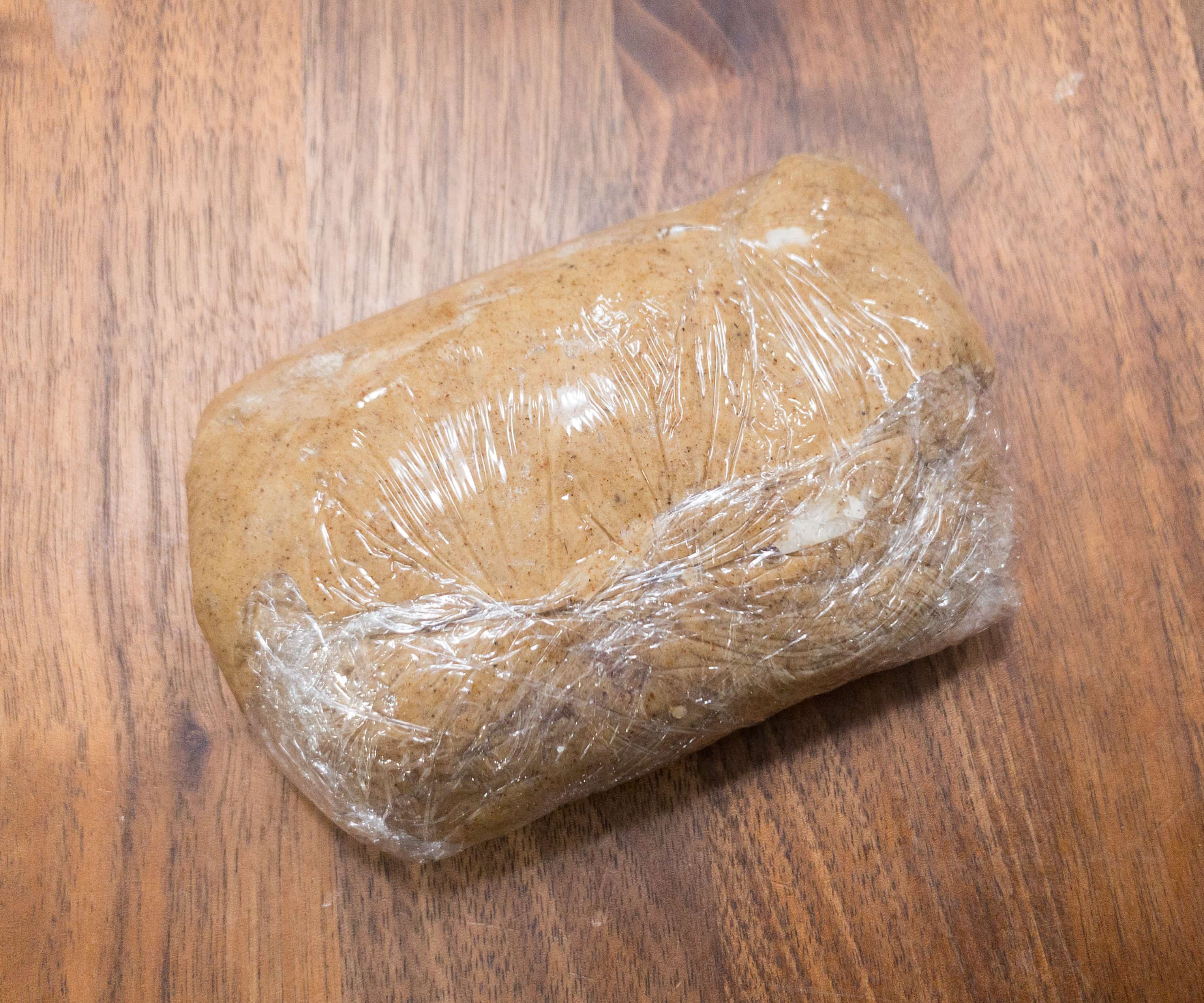 Austrian Linzer is a famous confectionery that features two buttery shortbread cookies sandwiched together with a sweet and sour jam in the middle.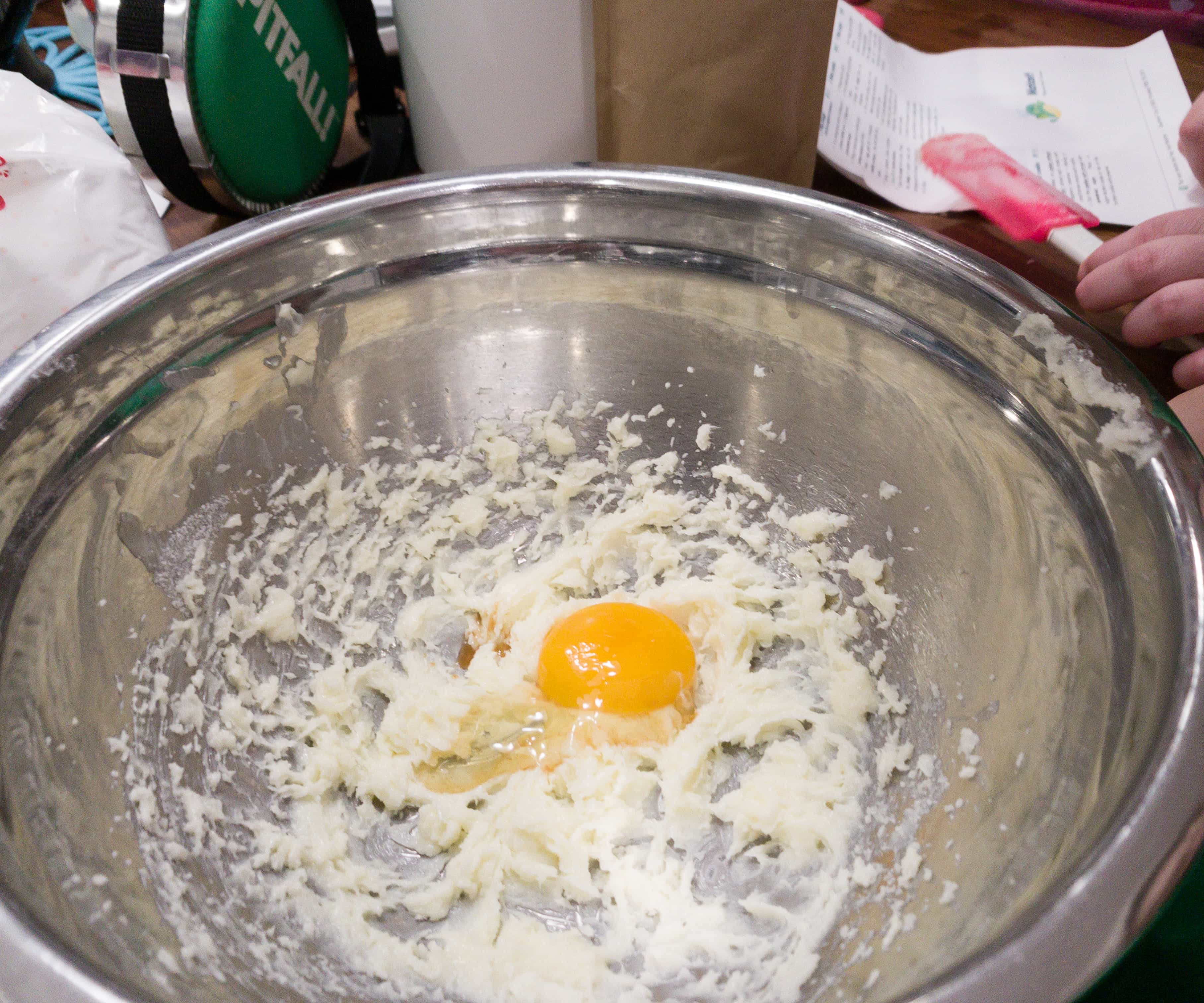 The first step is to mix all the ingredients in a medium-sized bowl!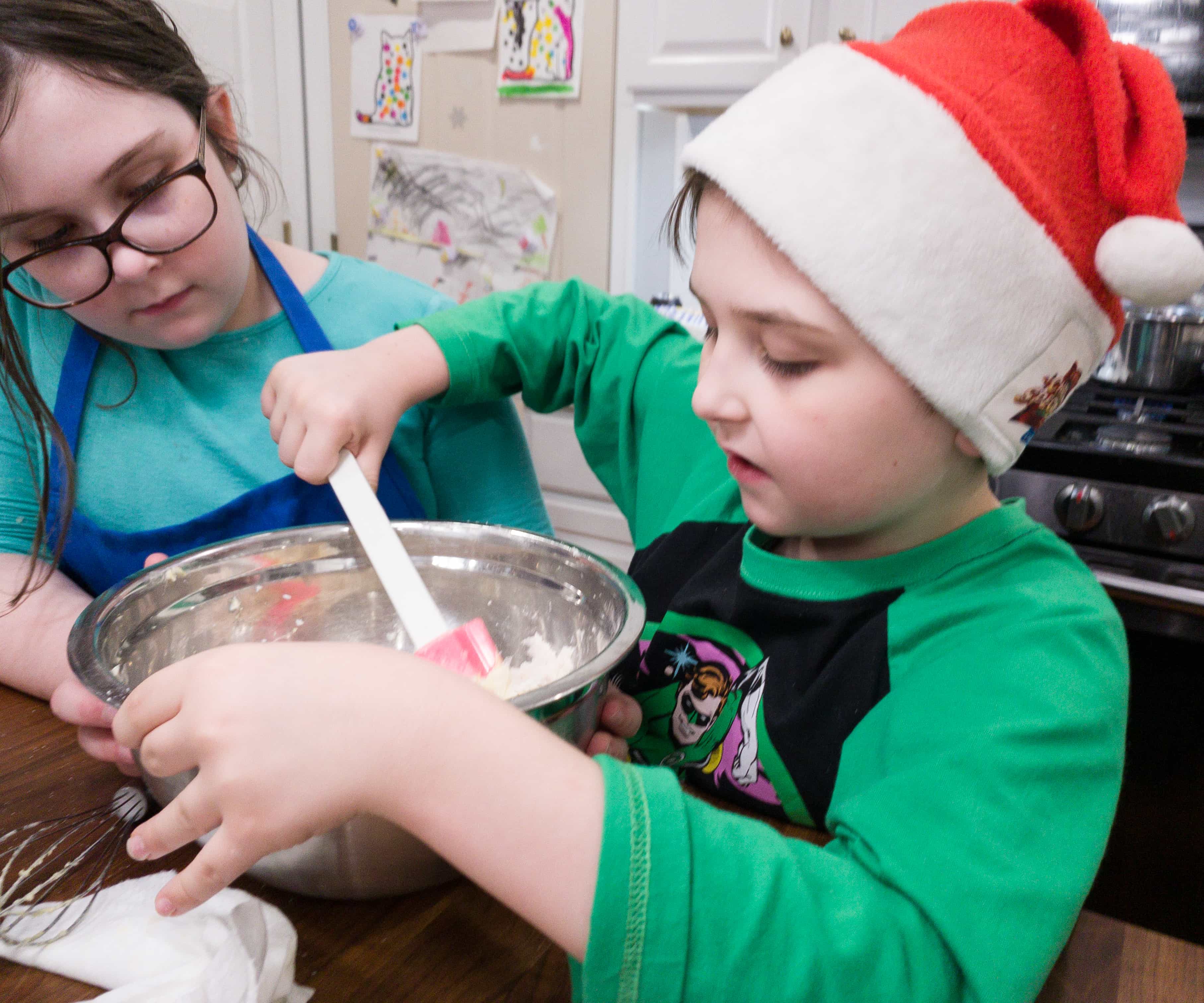 Using the rubber spatula, my son stirred the mixture until it's thick enough to be molded.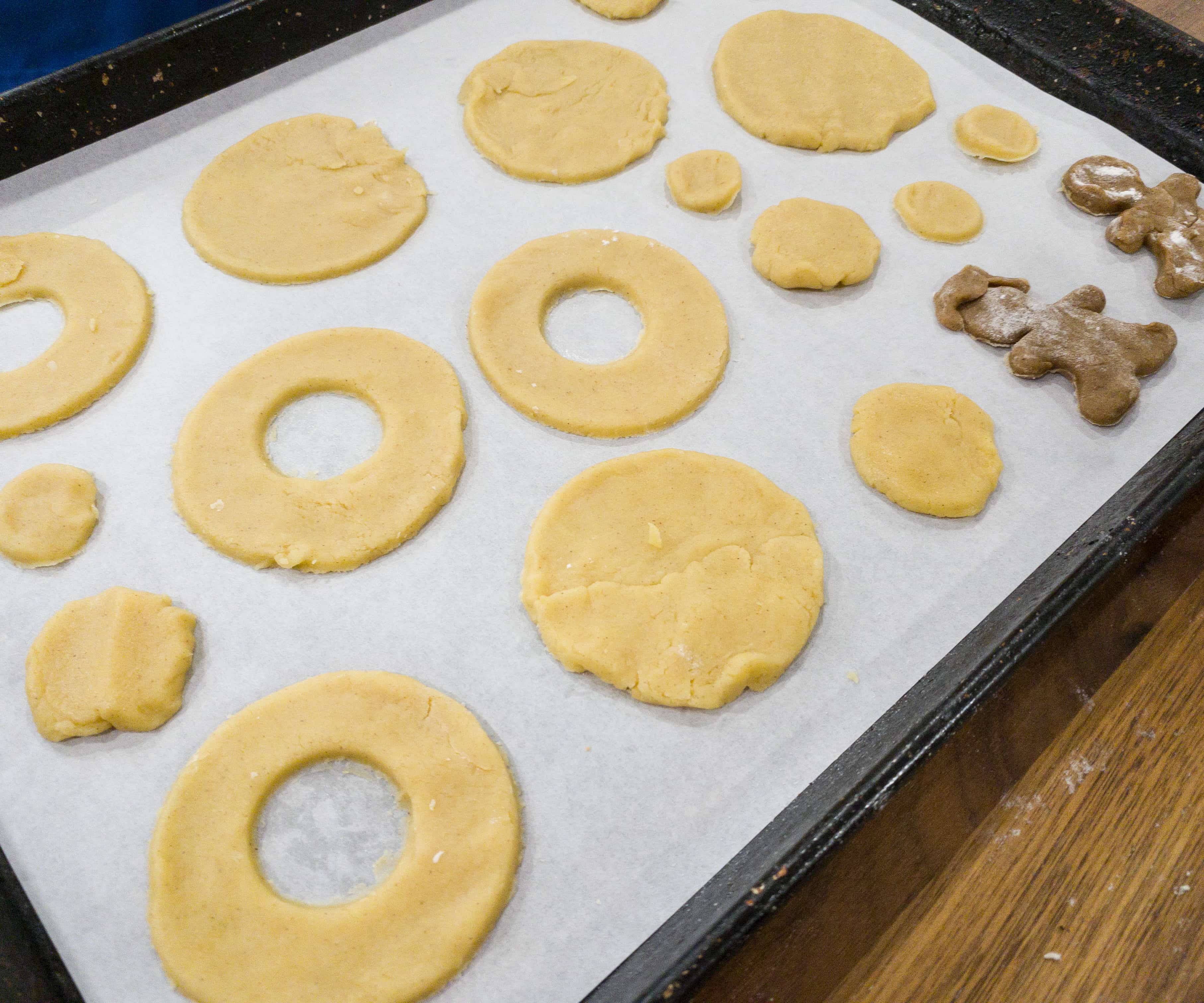 Once the dough is thick enough, we flattened it using the rolling pin. The next step is to cut an even number of bottoms (without the cutout) and an even number of tops (with a hole in the middle), then bake for 10 minutes or until they turn golden brown.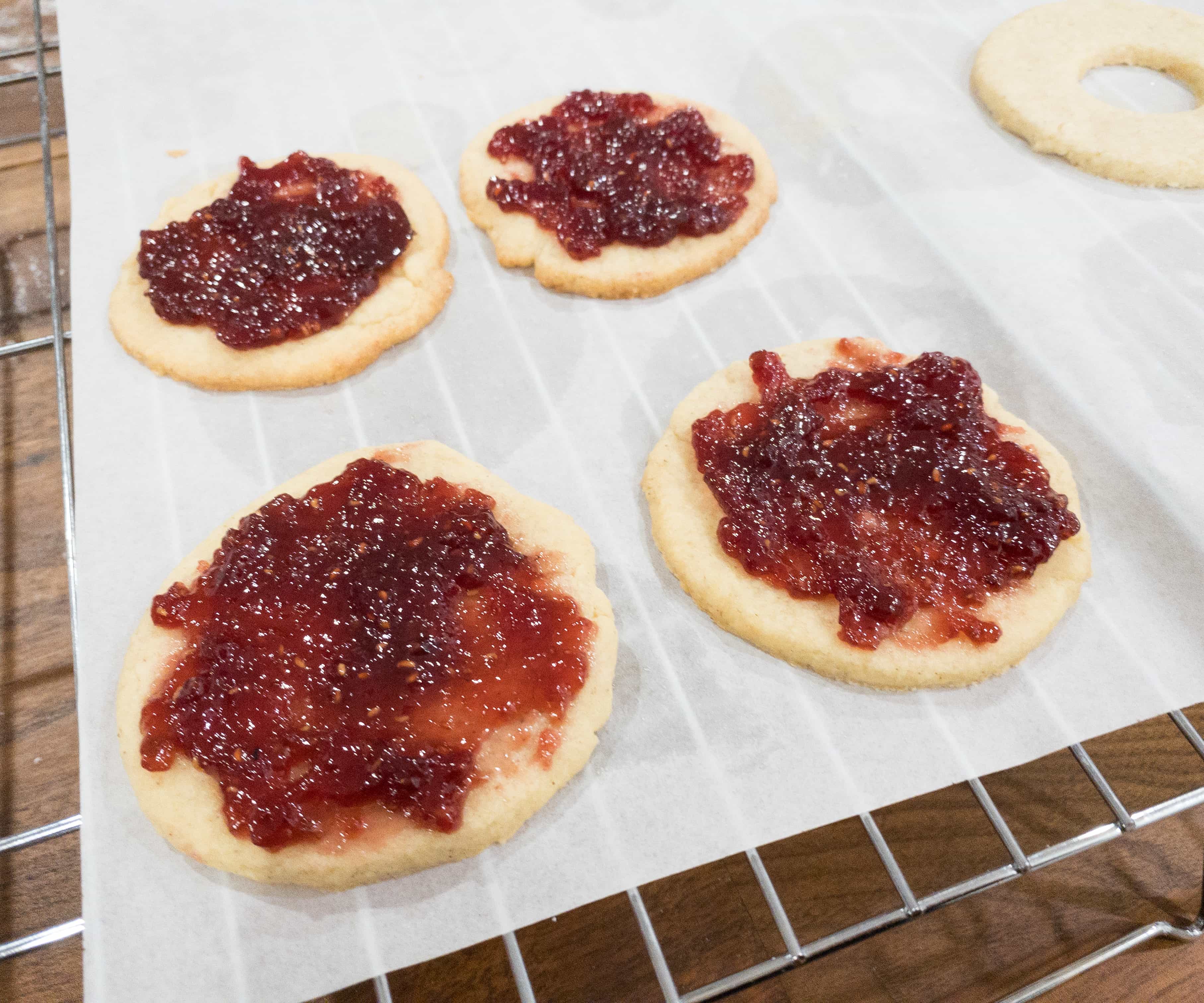 Afterward, we placed jam on top of the bottom circle (the one without a hole in the middle)!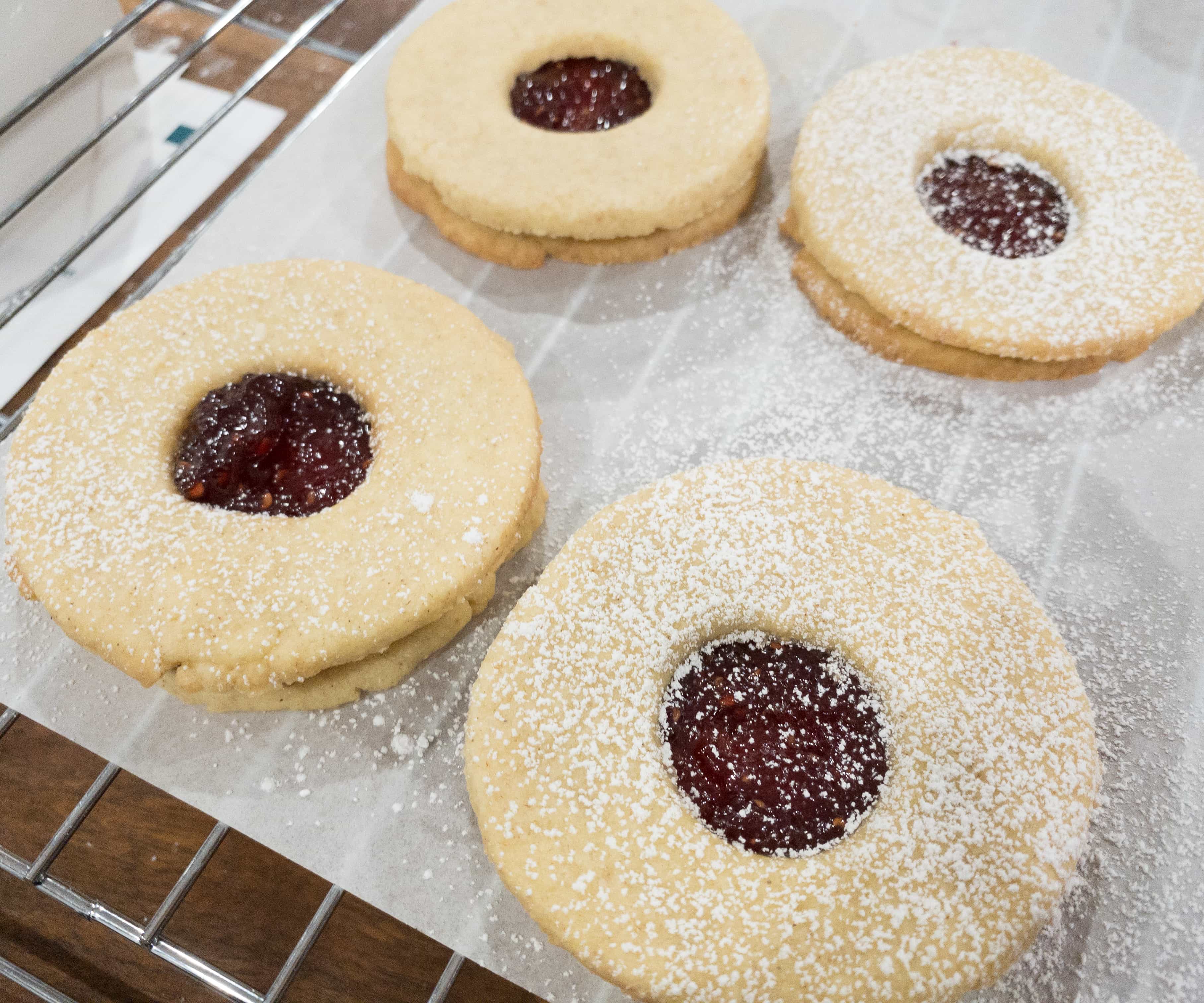 Lastly, we placed the cookies with holes on top and then dusted them with powdered sugar!
You can eat these cookies as is or chill it for an hour or two for a different level of snacking.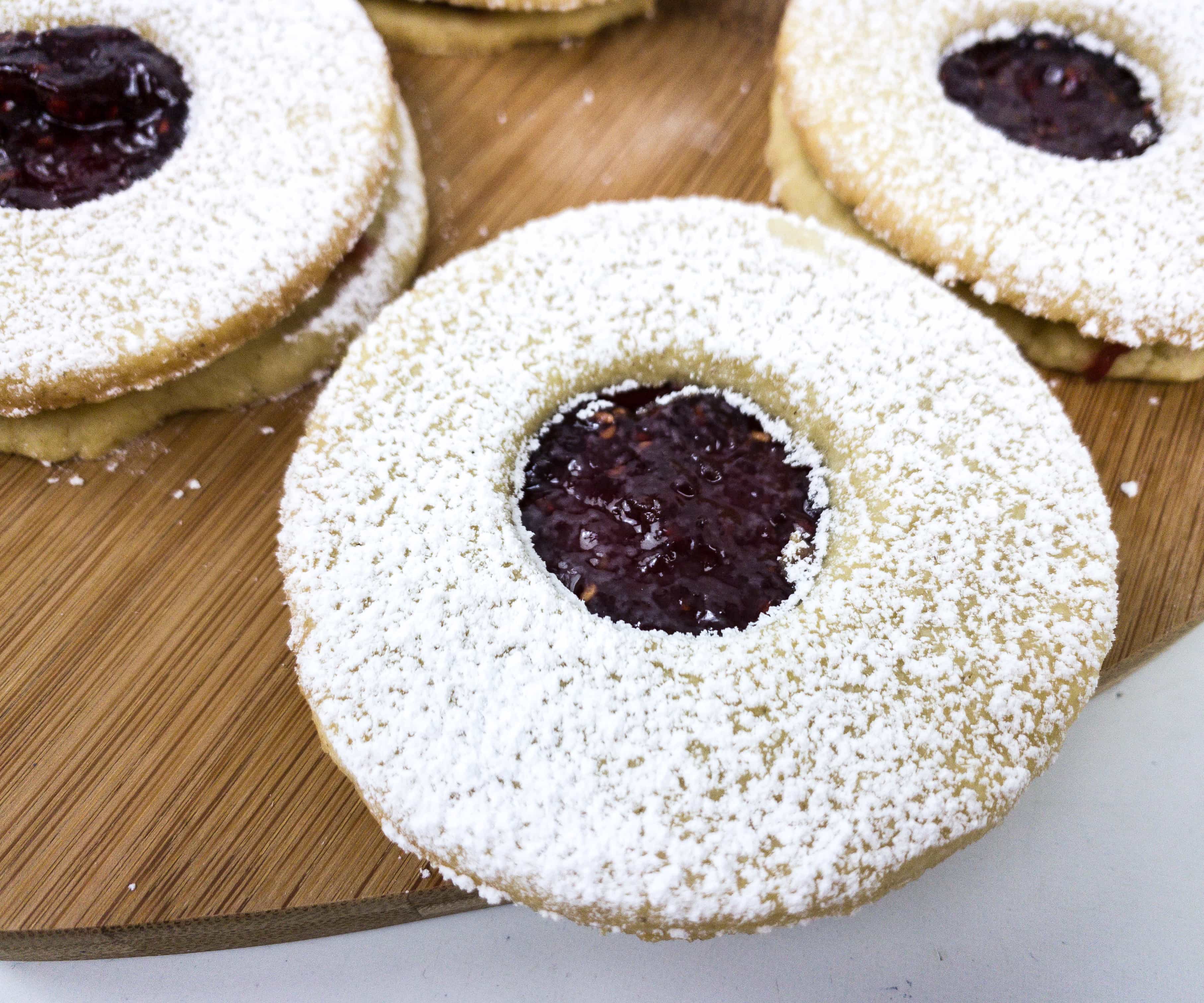 The cookies are so crispy while the jam makes it juicy and chewy at the same time. Such a lovely treat!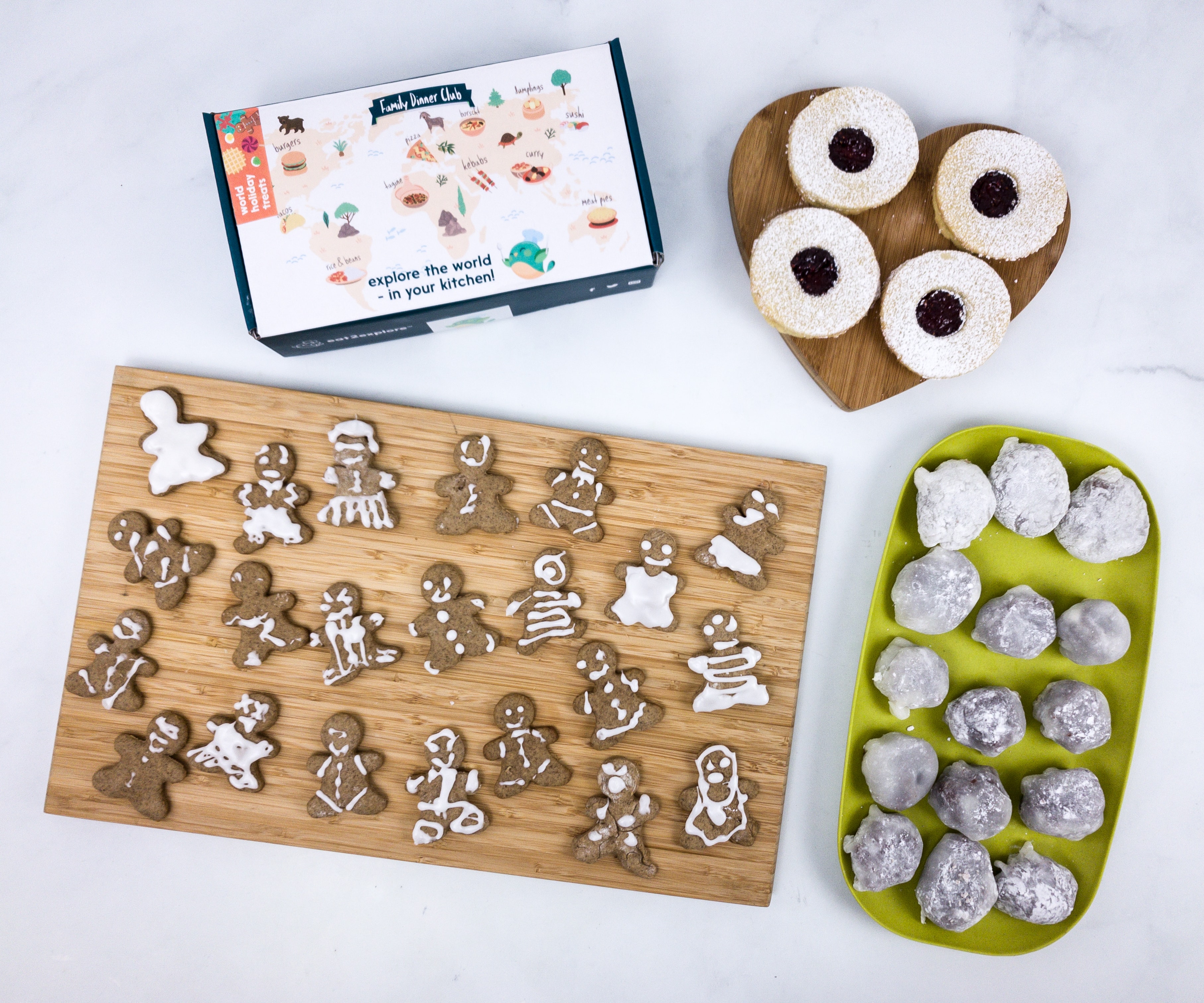 Here are all the treats we made from this month's box!
Our first Eat2Explore box is pretty impressive! It's a well-rounded box that teaches kids about different countries through local food that they can whip up with some help from adults. There are also activity sheets, as well as fun trivia! Among the featured recipes, my kids' favorite is the Croatian cookies! They really enjoyed making the dough and also coming up with their own designs. If you're looking for a new way to explore the world without leaving the comforts of home, this subscription is worth looking into! This really was a box that we adults had to help with quite a bit, and that's ok, but we would also recommend this box as engaging and fun for an older tween or teen wanting to learn cooking skills all by themselves!
What do you think of this month's box?