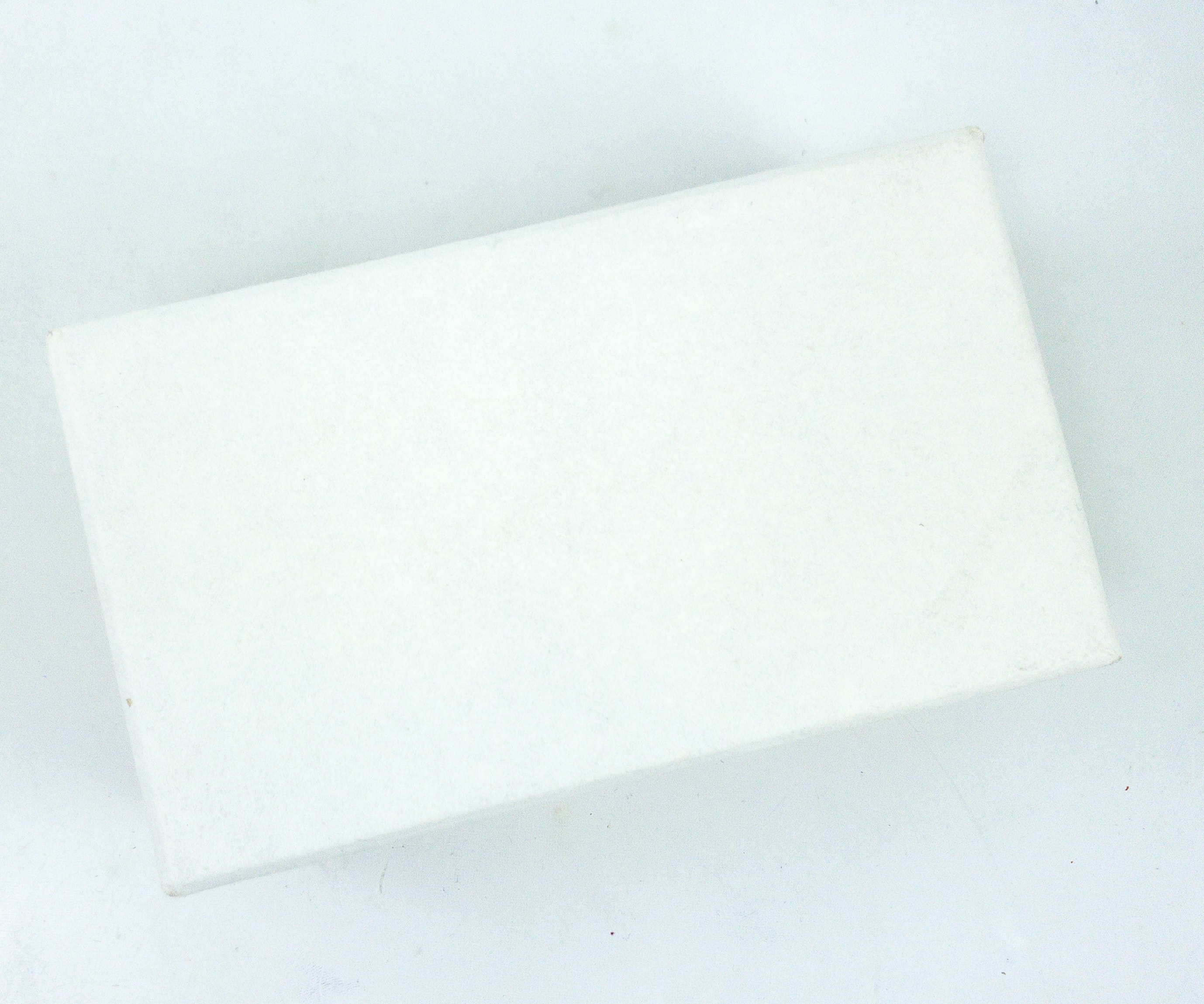 Boxwalla Beauty Box is a bi-monthly beauty subscription box that contains non-toxic and cruelty-free products sourced from artisans in the US.
Boxwalla is a subscription box company that offers three themes – natural beauty, international film, or books! With Boxwalla, you'll be able to discover great artisans and artists from across the globe.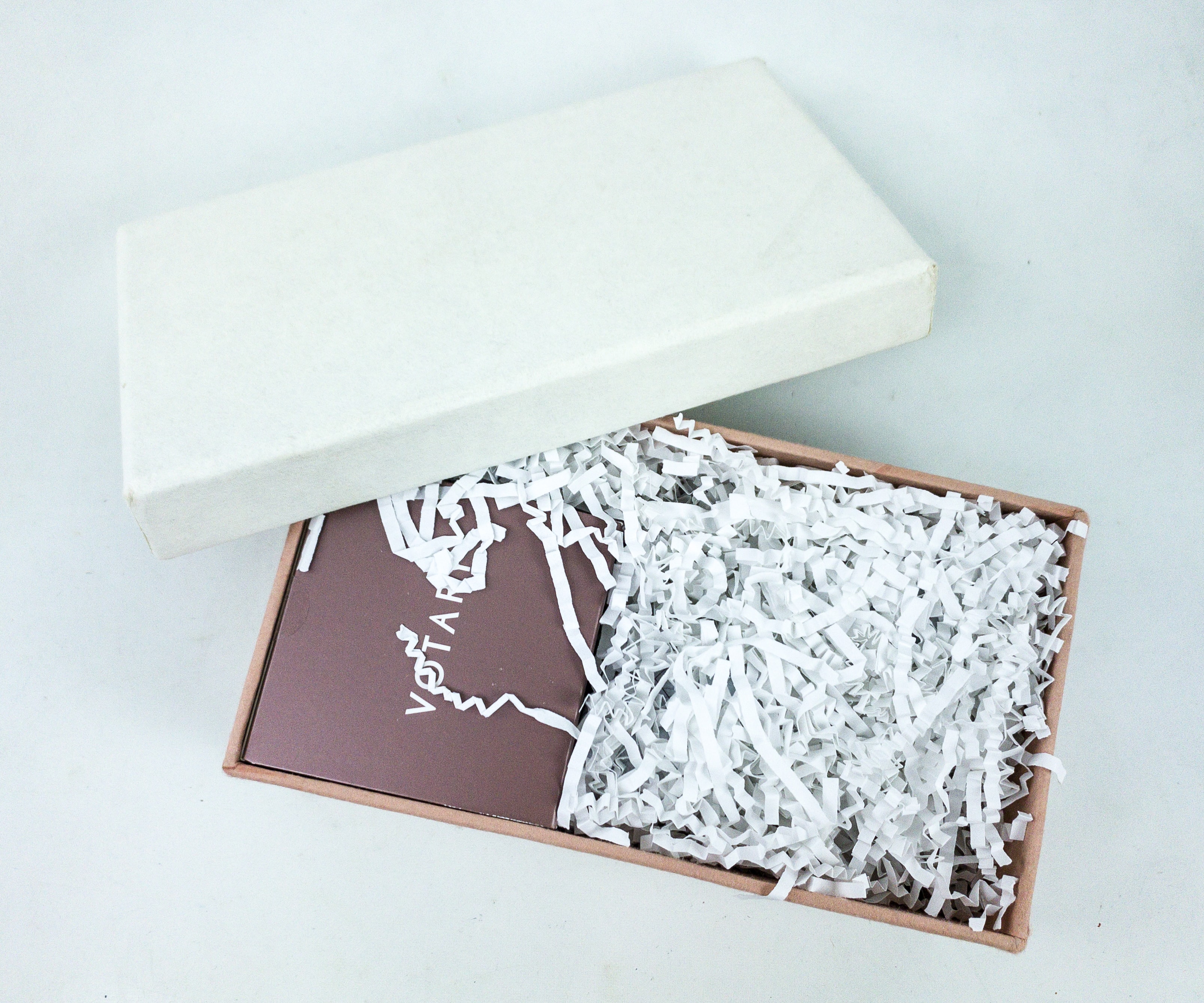 They sent the items in a plain box this month for the purpose of regifting. The box itself is a luxe cotton rag paper covered box handcrafted by artisans in Rajasthan, India, and no child labor is ever used. love how the box itself supports socially and environmentally conscious goals. The items are nestled inside the box with white squiggles to prevent them from moving about during transit.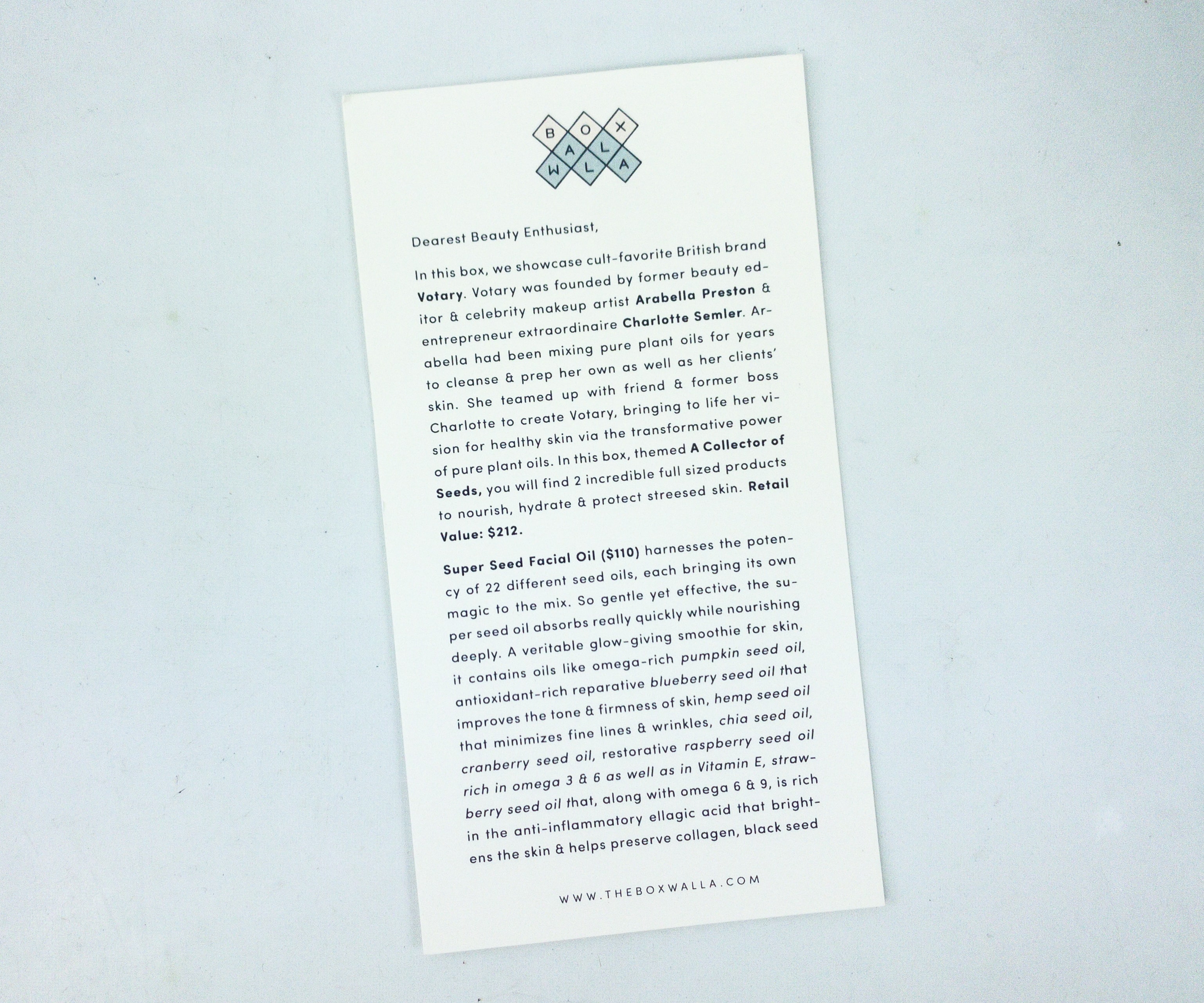 The information card is a letter from "The Drunken Boxwallas" detailing each of the products.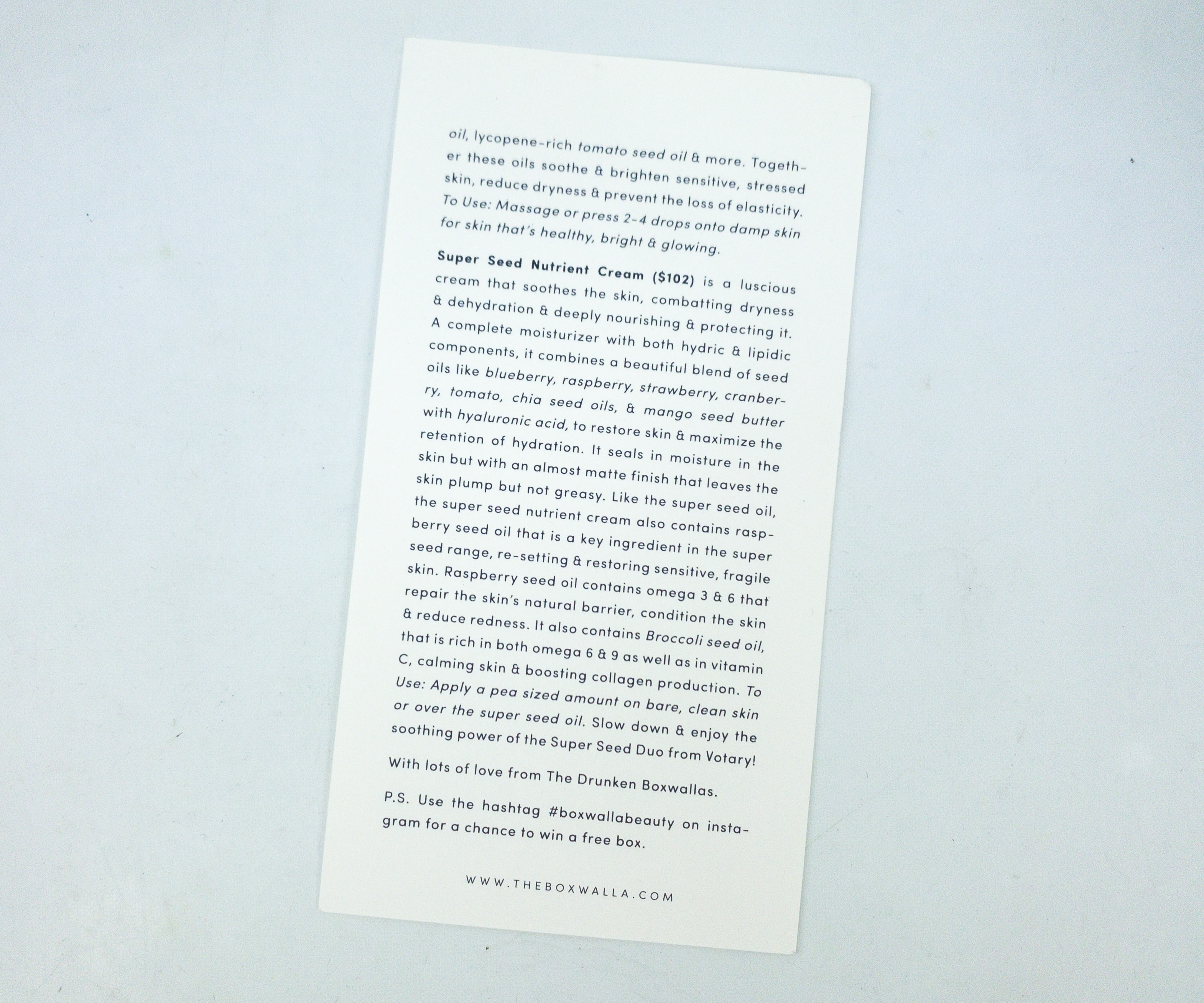 They also remind the subscribers to share their thoughts about the box on Instagram using #boxwallabeauty for a chance to win a free box.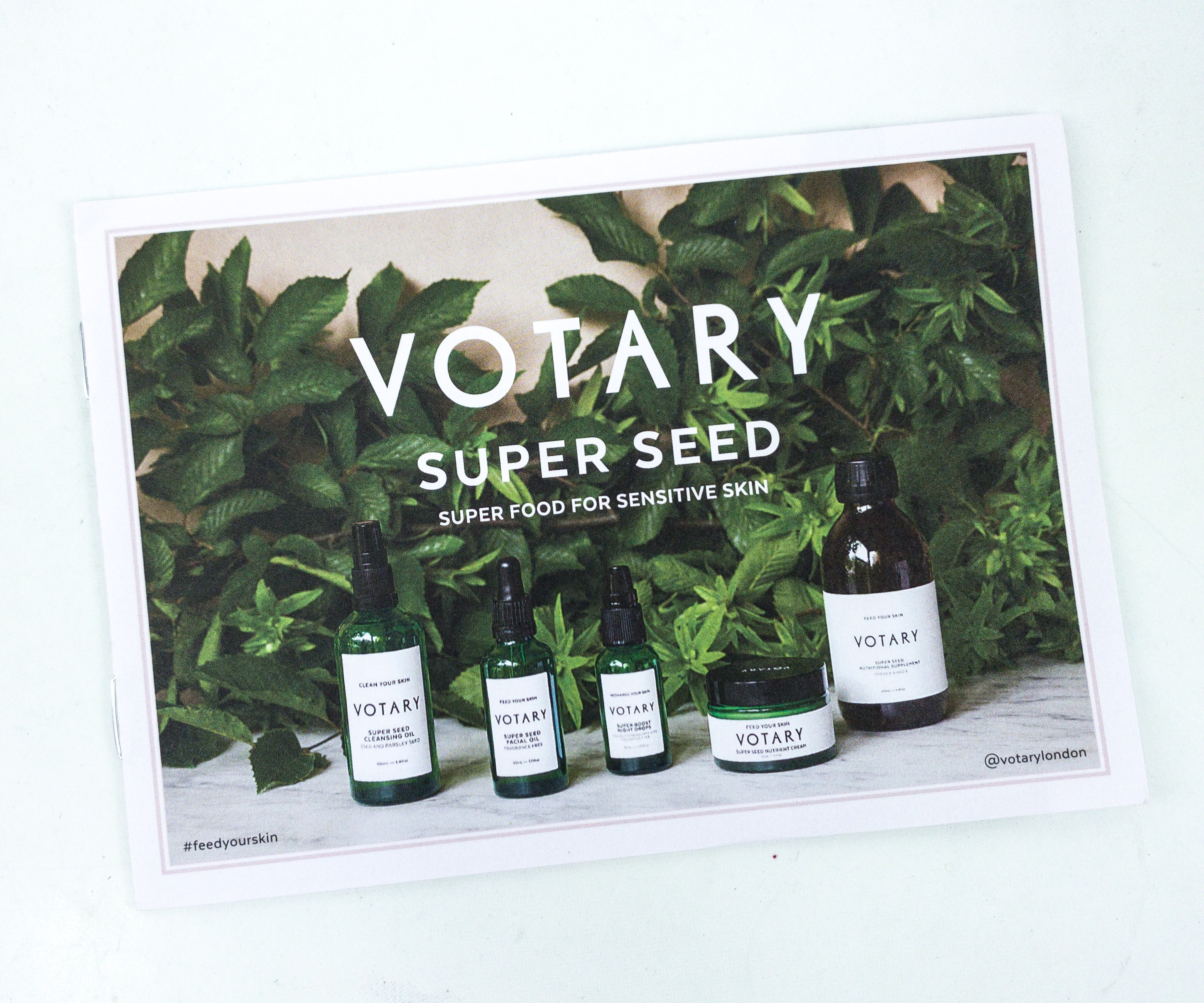 This month's box came with a mini booklet.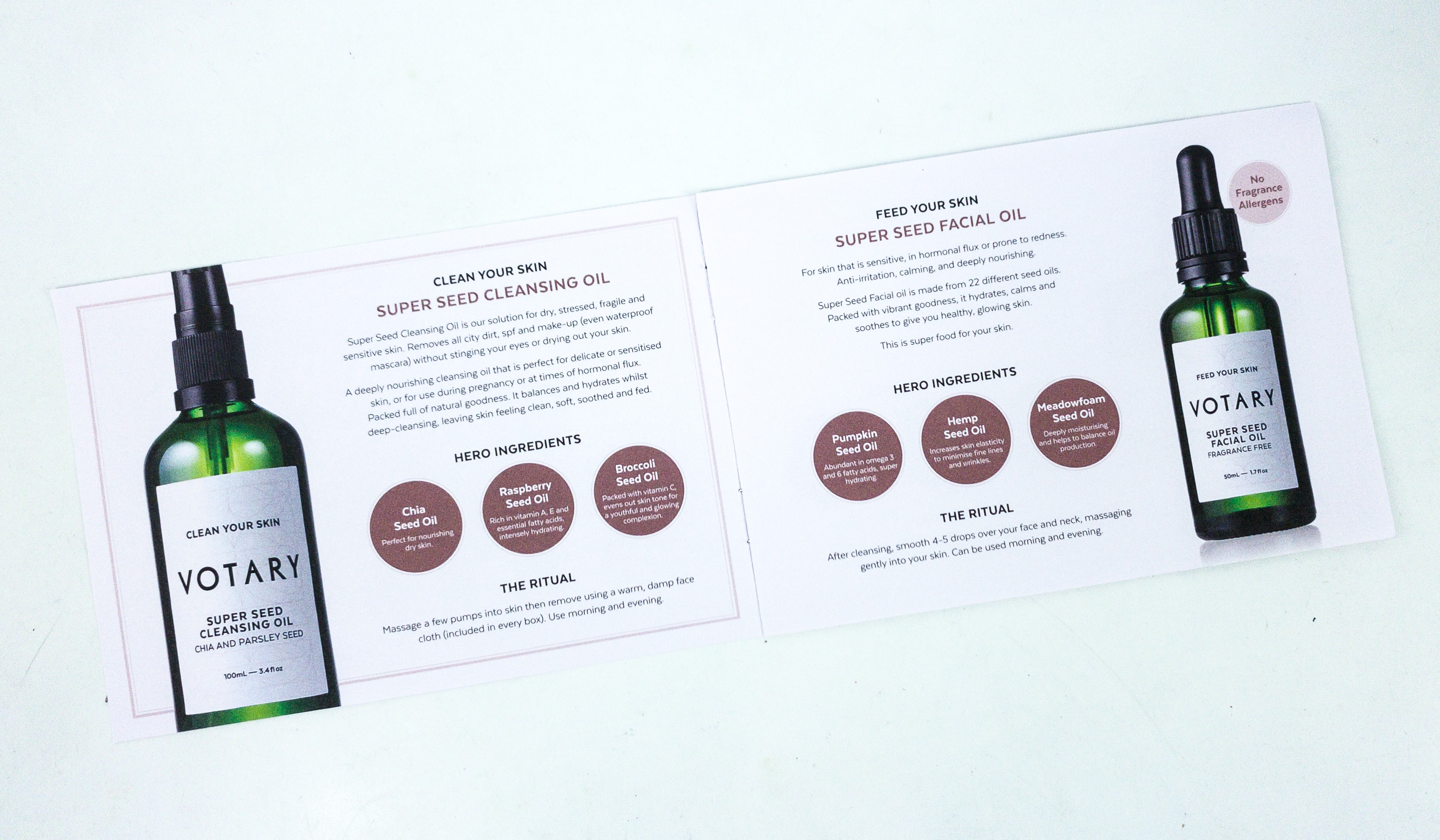 It's an info sheet about Votary products!
Each product is shown in the picture together with a short description of how to use it and what the key ingredients are.
This is a helpful read!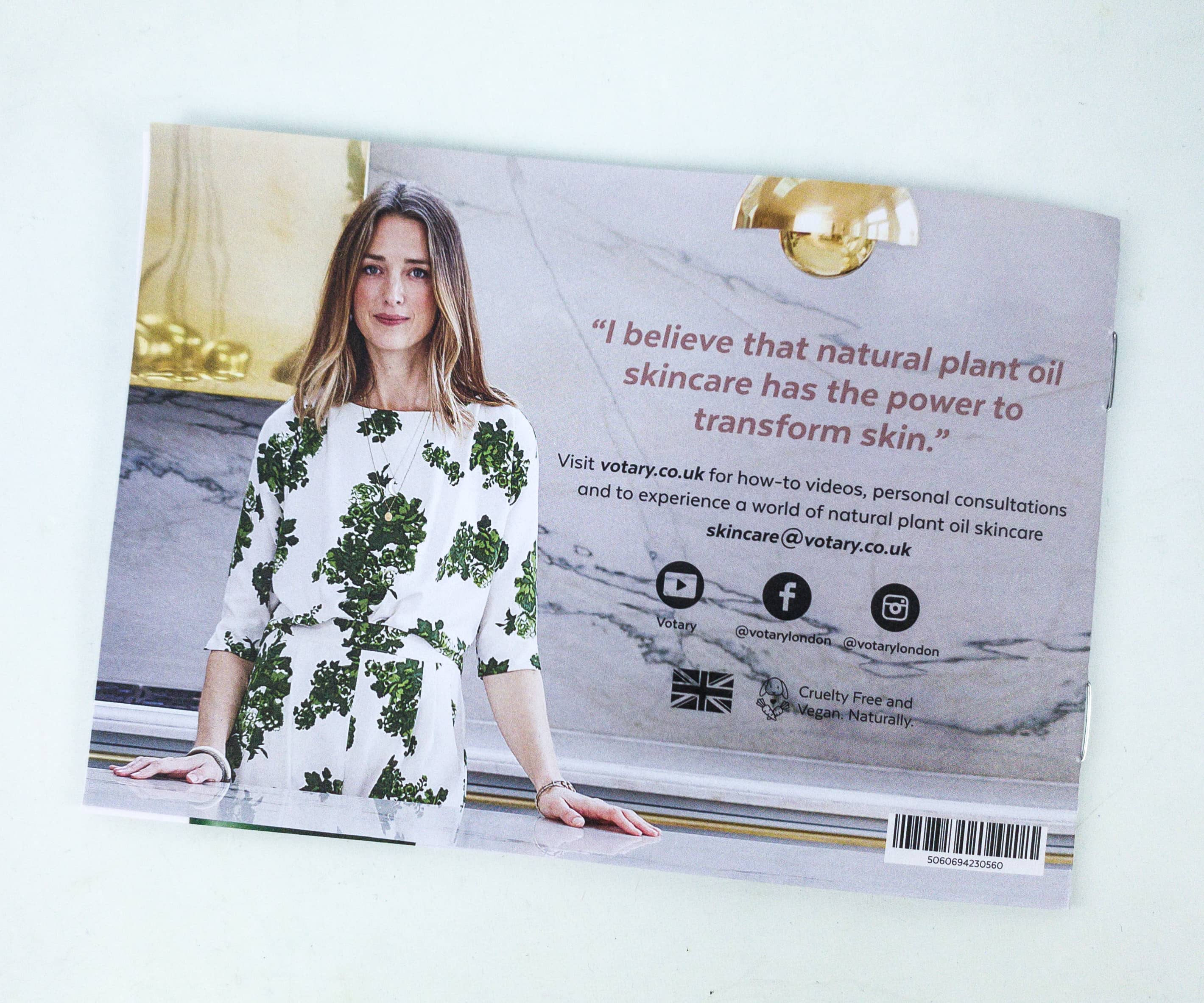 The back of the booklet encourages us to visit their website to see more tutorials about their products.
Everything in my box!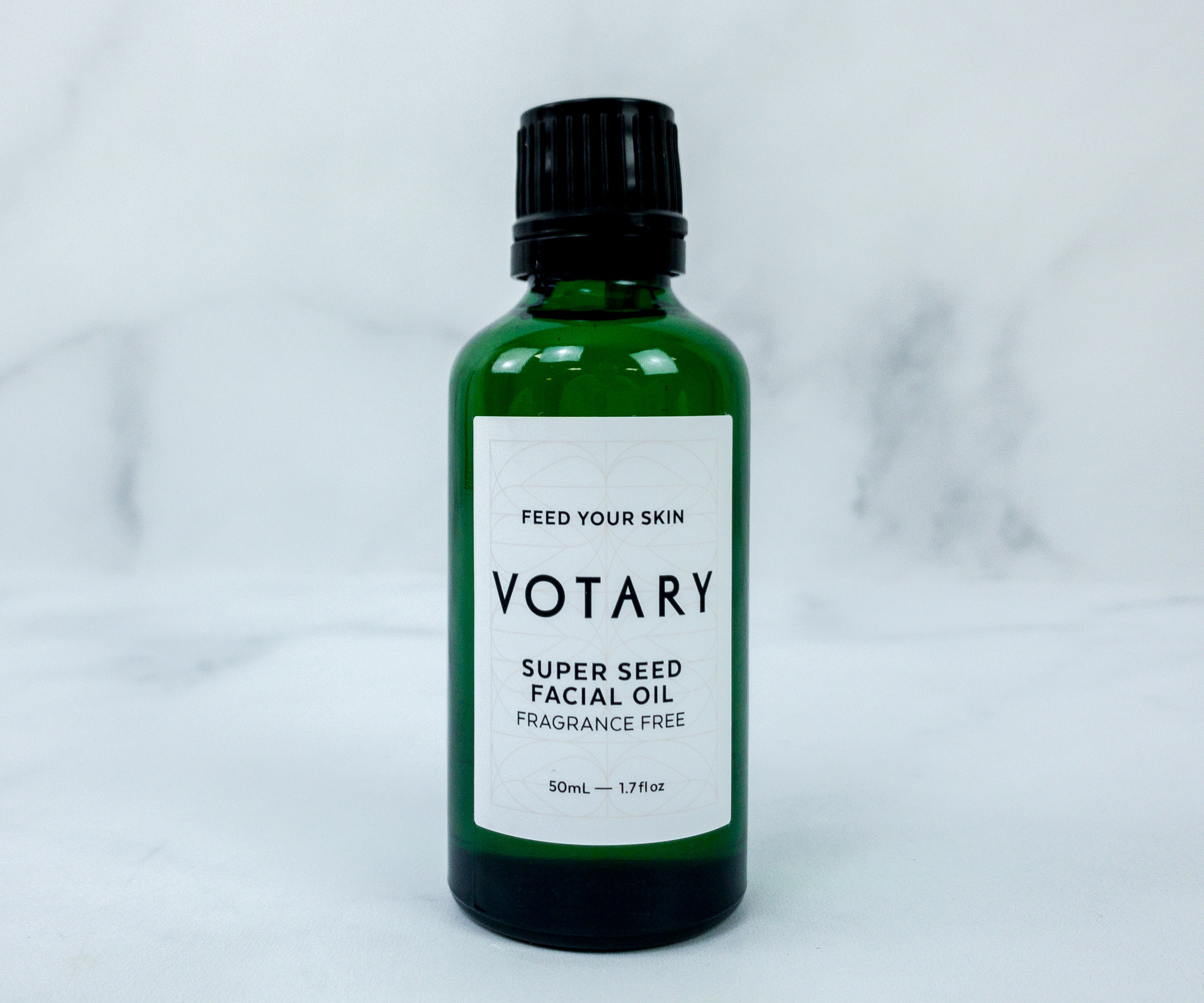 Votary Super Seed Facial Oil ($110) This facial oil feels very nourishing on the skin! Enriched with pumpkin seed and hemp oil, this hydrates the skin intensely while improving the skin's elasticity to reduce signs of aging. I love this because it leaves my skin feeling fresh and glowing! It can be applied in the morning and evening. Just apply 4 to 6 drops of the oil on your face and neck, then massage.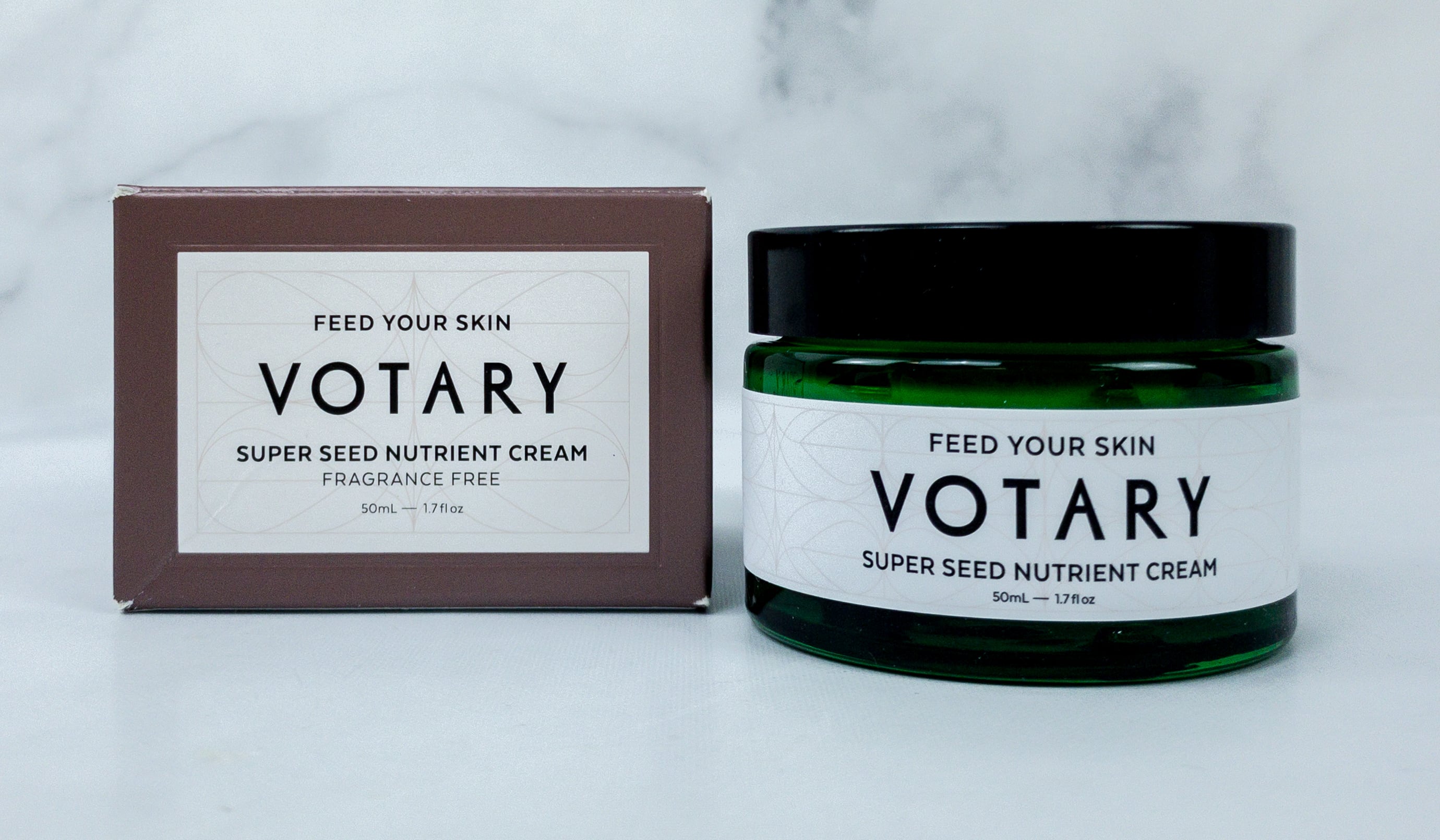 Votary Super Seed Nutrient Cream ($102) A great remedy for dry and sensitive skin, this cream is made with hyaluronic acid, pomegranate seed oil, and blueberry seed oil. I find that this absorbs really fast on my skin, making it look and feel radiant!
This nutrient cream works wonders. It has a bit of a cooling effect which I like. It can be used with the facial oil as a daily regimen to keep your skin looking healthy and youthful.
This month, I got a pair of skin-loving products from an amazing brand. Both are promising with their nourishing ingredients and they can also be used together as a daily routine. I appreciate the inclusion of the booklet, as it contains useful information about the products, like ingredients and suggested rituals. I'm so glad I discovered Votary through this subscription and, of course, I'm looking forward to the next brand they'll introduce because so far, I have been loving every item!
What did you think of this month's Boxwalla Beauty box?