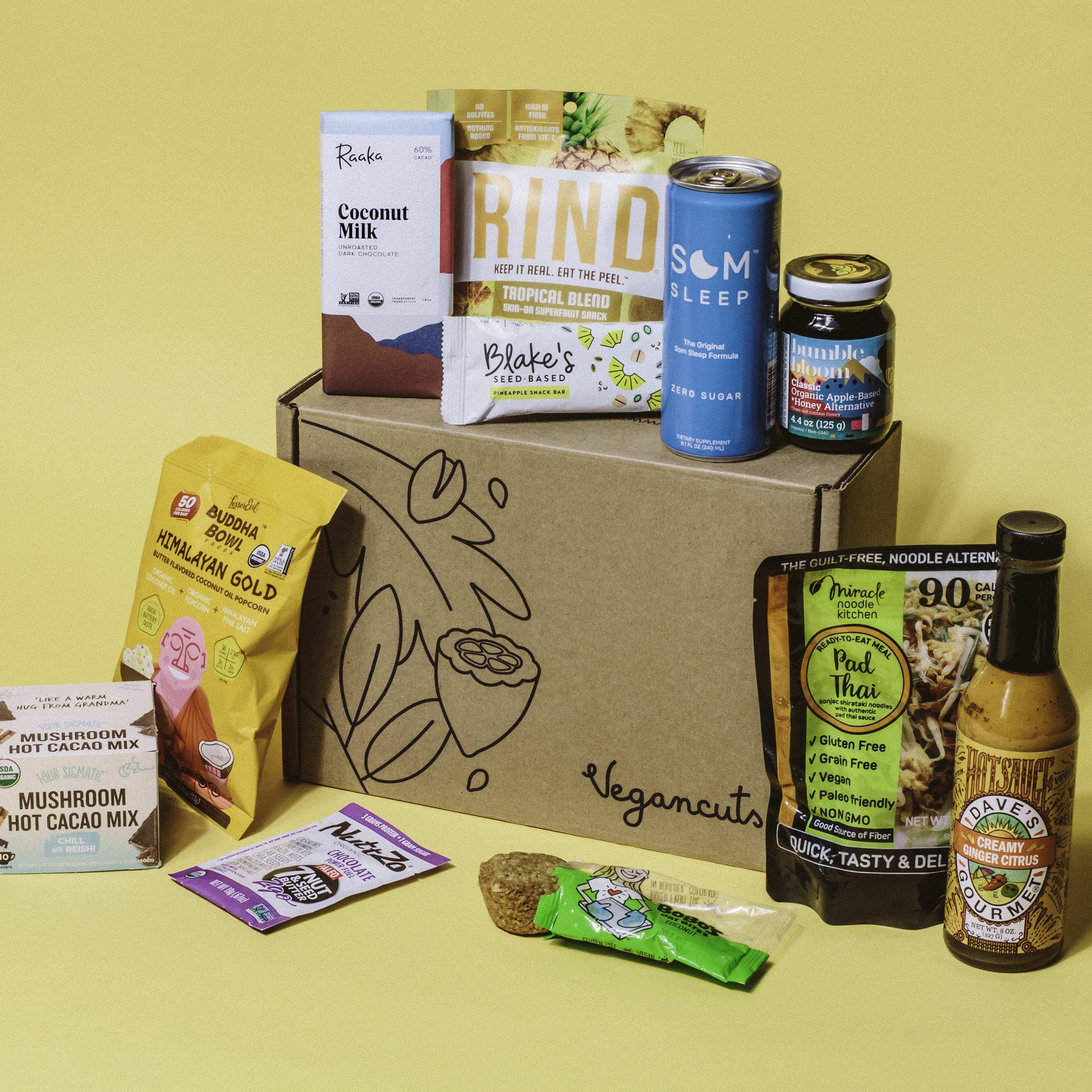 We have the spoilers for the January 2020 Vegancuts Snack Box!
DEAL: Use the coupon code hellosub to get $5 off your first box on any Vegancuts subscription!   It can only be used once per customer, but it can be used on multiple subscriptions at once so long as they are in the same transaction
Boxes will include:
We are starting 2020 off with a bang! The January Snack Box is loaded with some of our favorite sweet and savory vegan-friendly goodies. We are talking Bohana Soulful Spice Waterlily Puffs, D'Vash Date Syrup, and Lupii bars which are brand new to the market so you'll be one of the first to get your paws on them—how exciting! That's not all, the January Snack Box is filled to the brim with products that are brand new to the market so you'll have an exclusive first-taste to some incredible snacks!
What do you think of this month's Vegancuts Snack Box Spoilers?