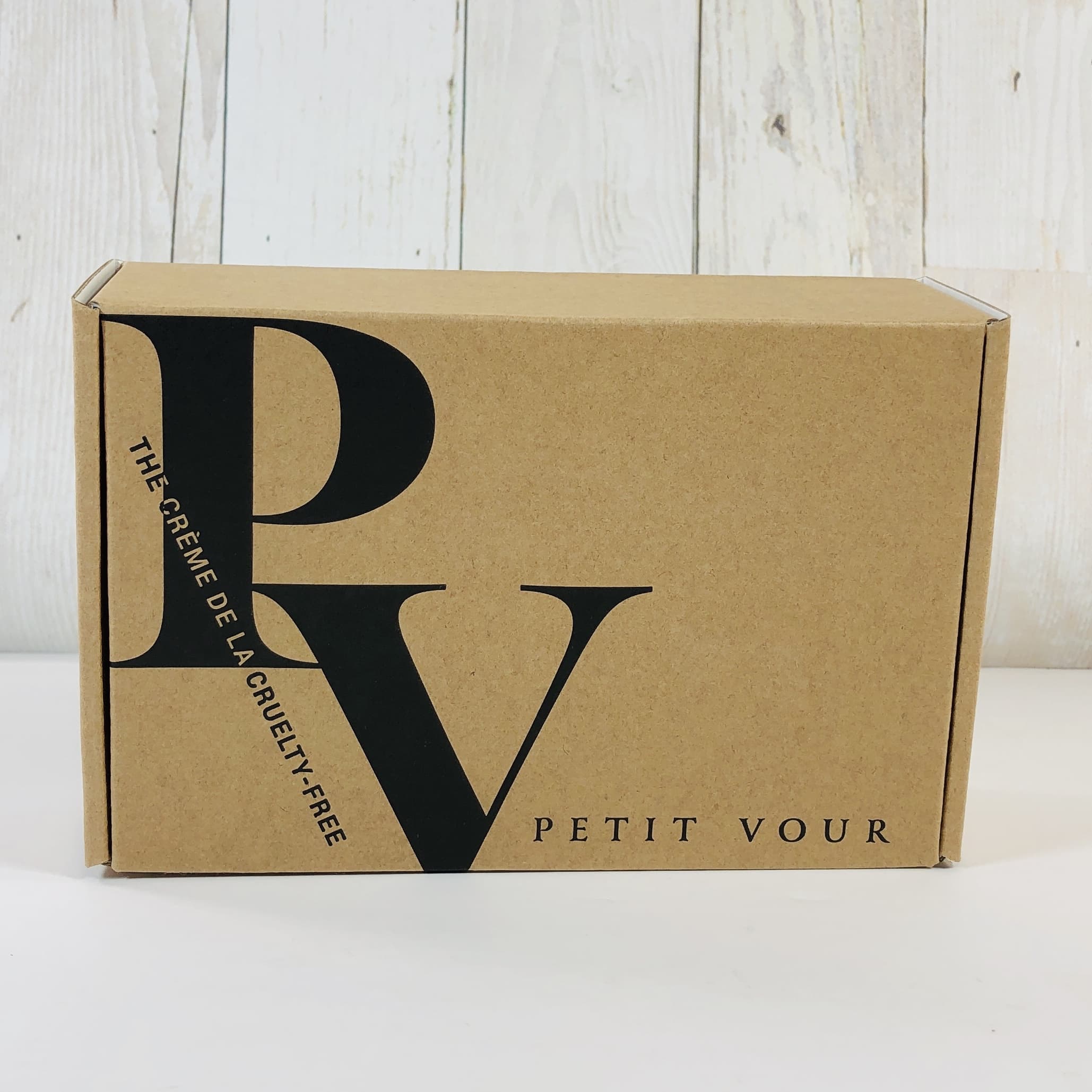 Petit Vour is a monthly vegan beauty subscription box that sends luxurious, non-toxic, vegan beauty products. Petit Vour has two levels to choose from: the Beauty Box is $18 a month for 4-5 cruelty-free and non-toxic beauty products, mostly deluxe sample sized but with the occasional full-sized item; the Plus Beauty Box is $25 a month for 5-7 products. Each box will have a value of $50+ ($100+ for the Plus). Petit Vour has around 30 ingredients that they pledge NOT to put in boxes and of course, each item must be vegan and cruelty-free. You can find that list of banned ingredients here.
The Petit Vour Beauty Box is made for the beauty devotee whose lifestyle leans toward compassion.
Each month we'll share the best in plant-based beauty, culled from beauty's kindest. Inside you'll find generously-sized products (personalized to your beauty profile) for you to apply, blend, buff, lather, soak, and spray.
DEAL: Save 25% on your first box with coupon code FIRSTBOX!
I am reviewing the original Beauty Box!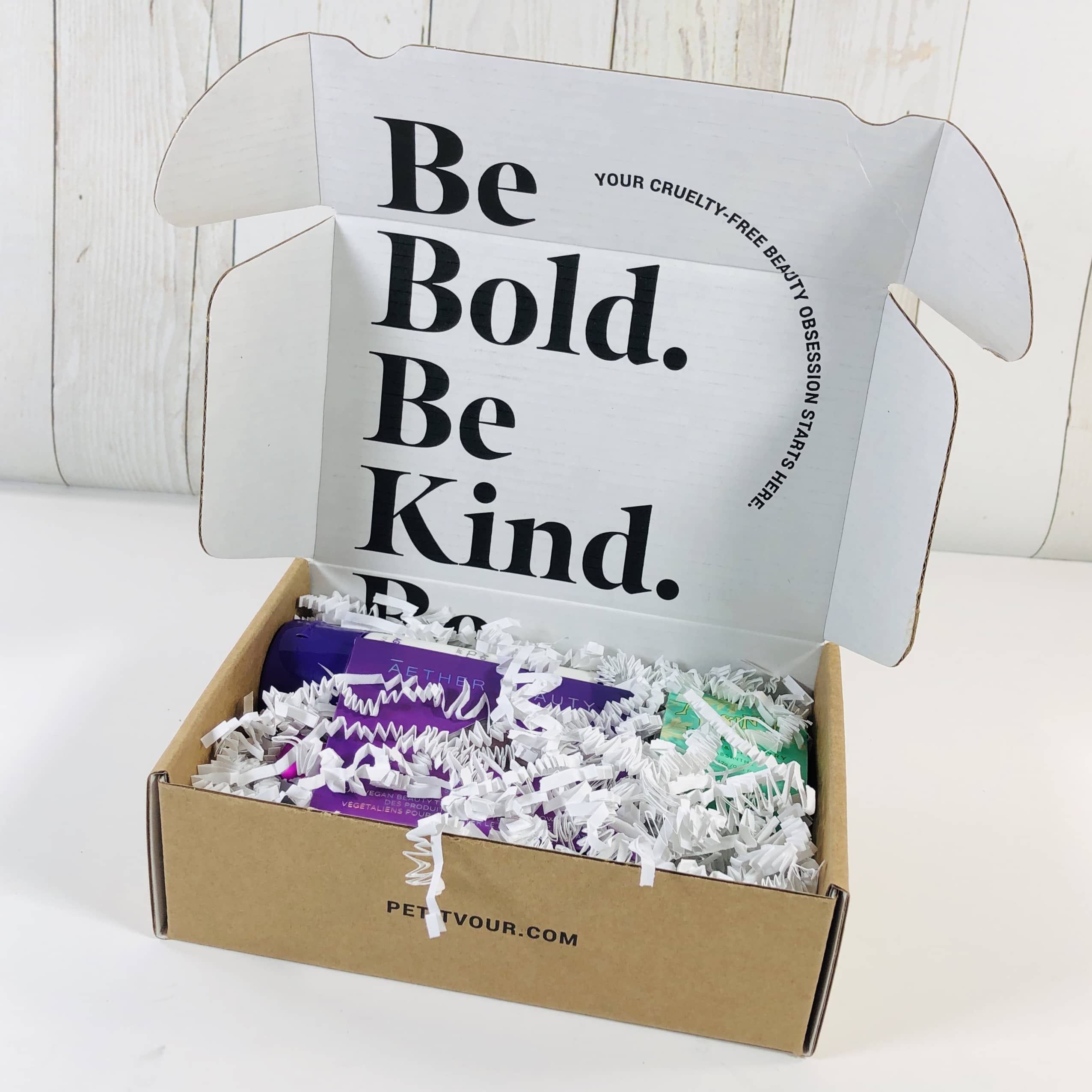 The items were packed in white paper squiggles.
Petit Vour sent a product information card.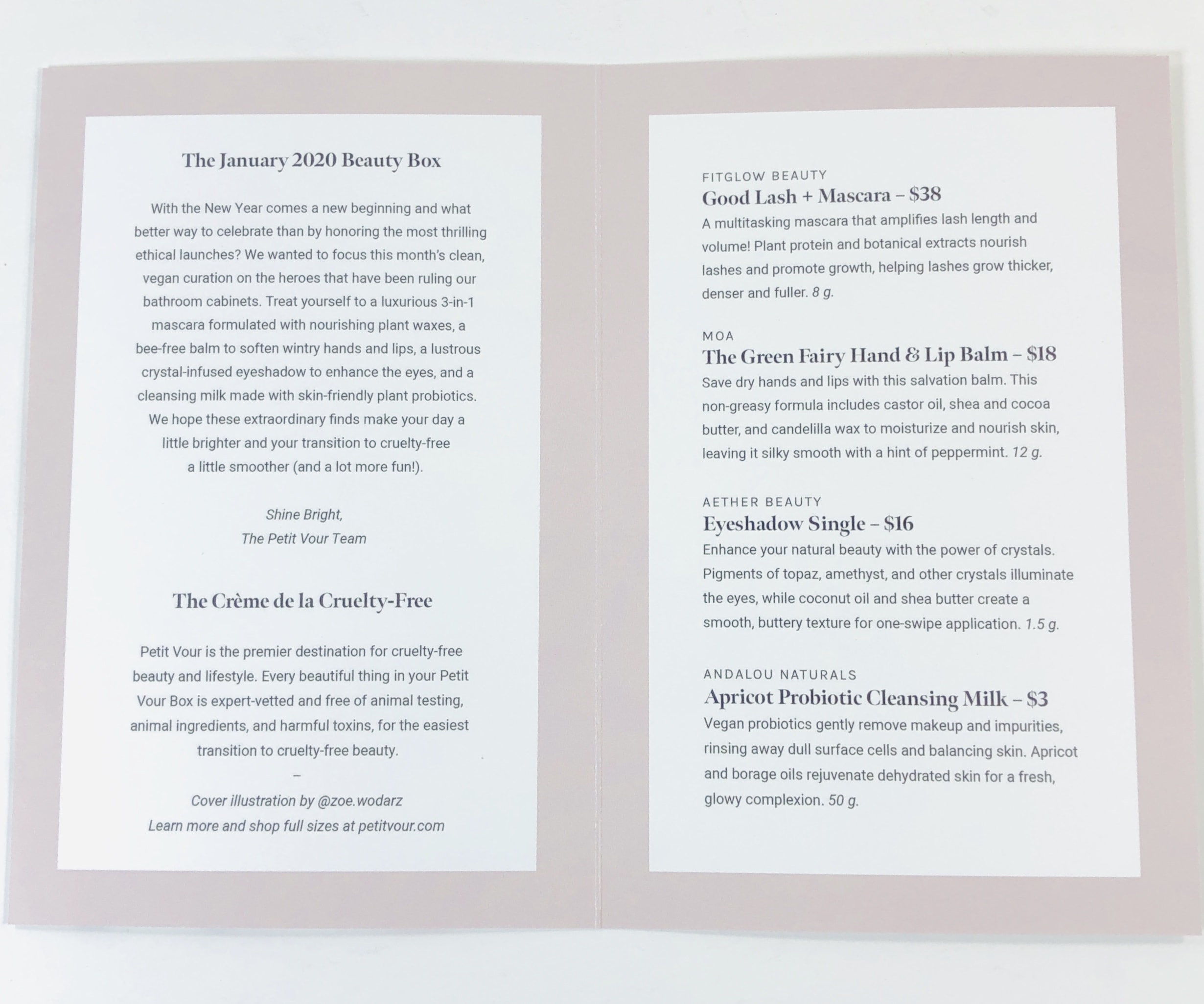 The inside of the card listed each item, some info about the item, and the value.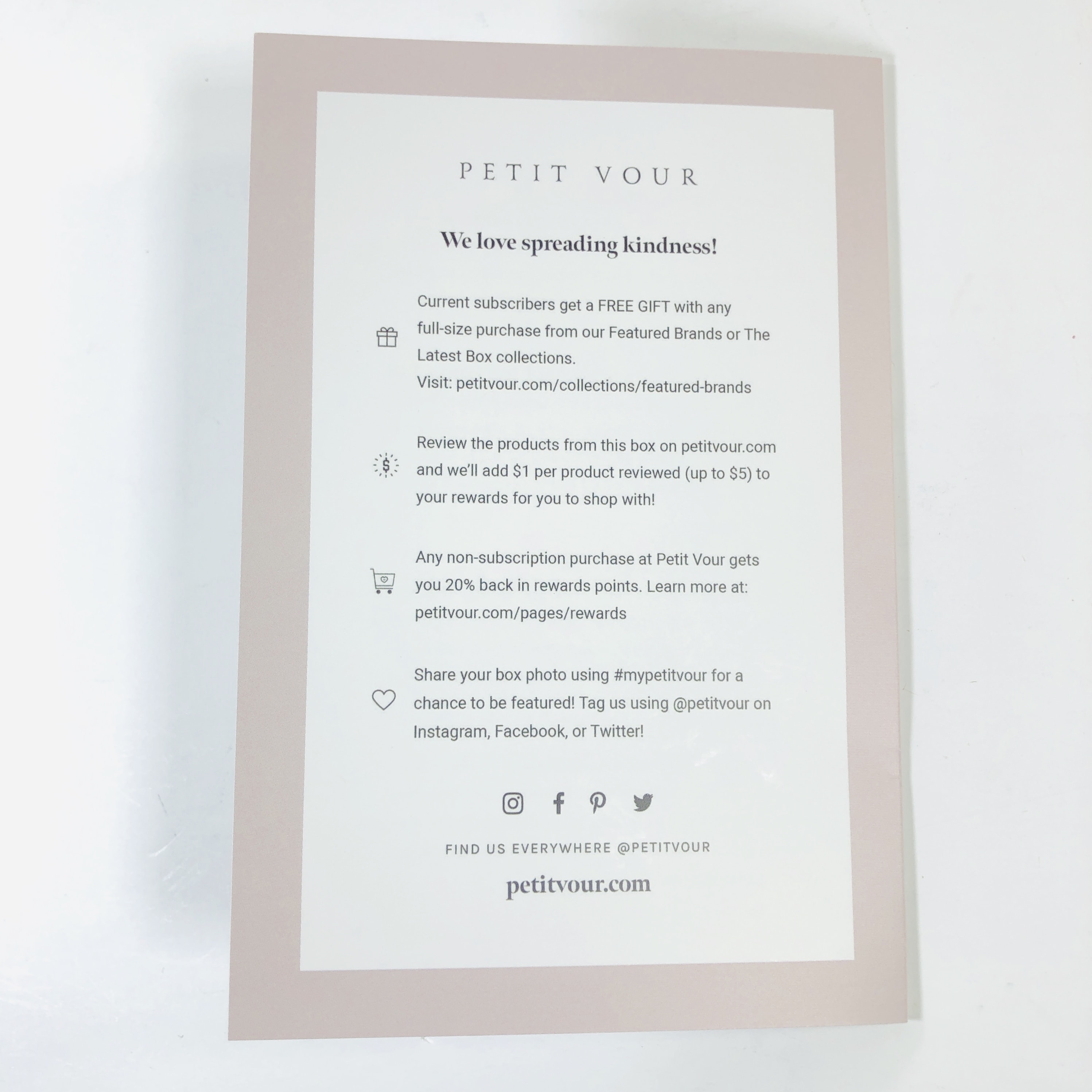 The back of the card gave info on how to earn reward points, plus if you share a photo of your box on social media your picture may be featured!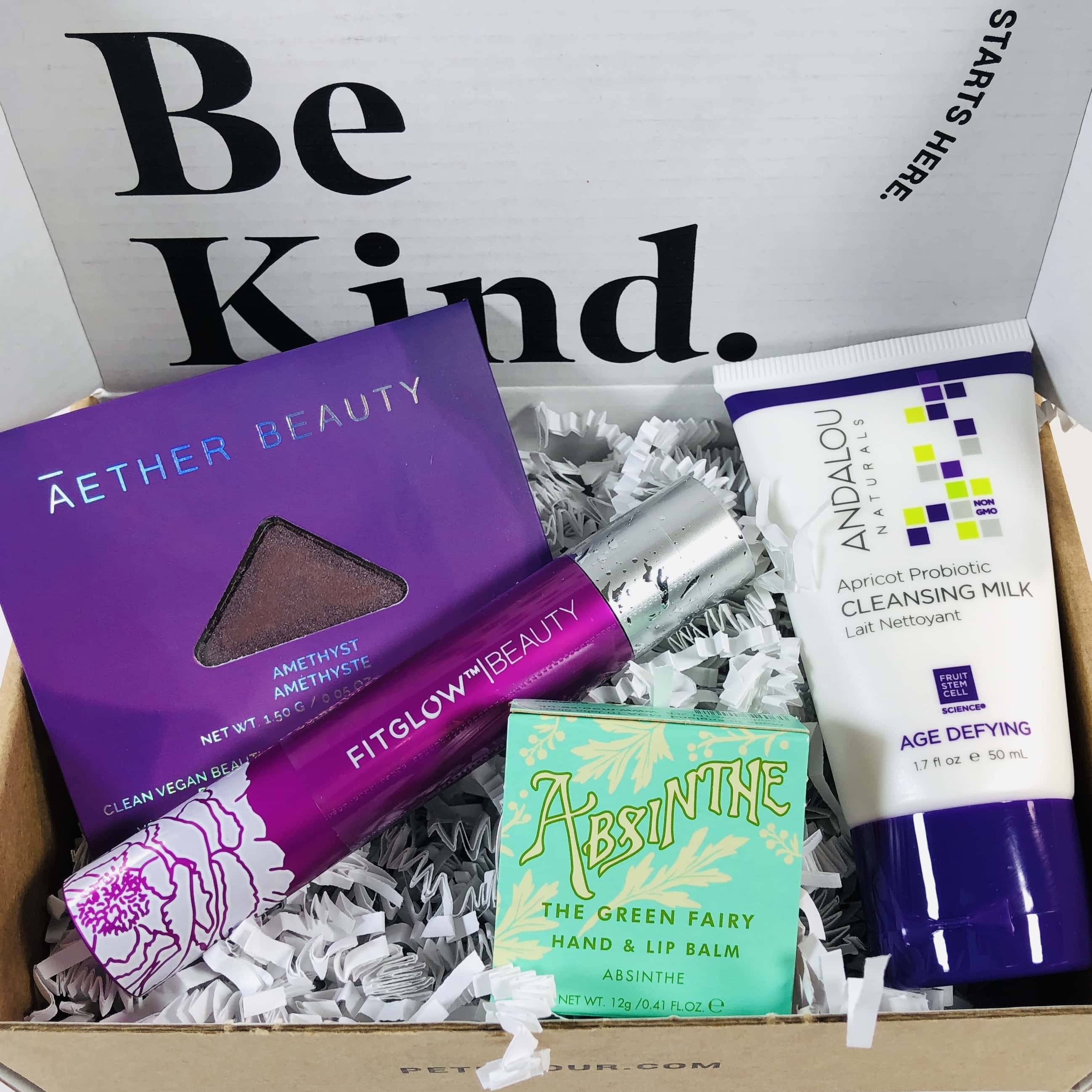 Looking good, and so color coordinated!
Everything in my box! Petit Vour is one of my favorite monthly boxes and I couldn't wait to try my new goodies! I received 4 items and two were from brands I've never heard of before!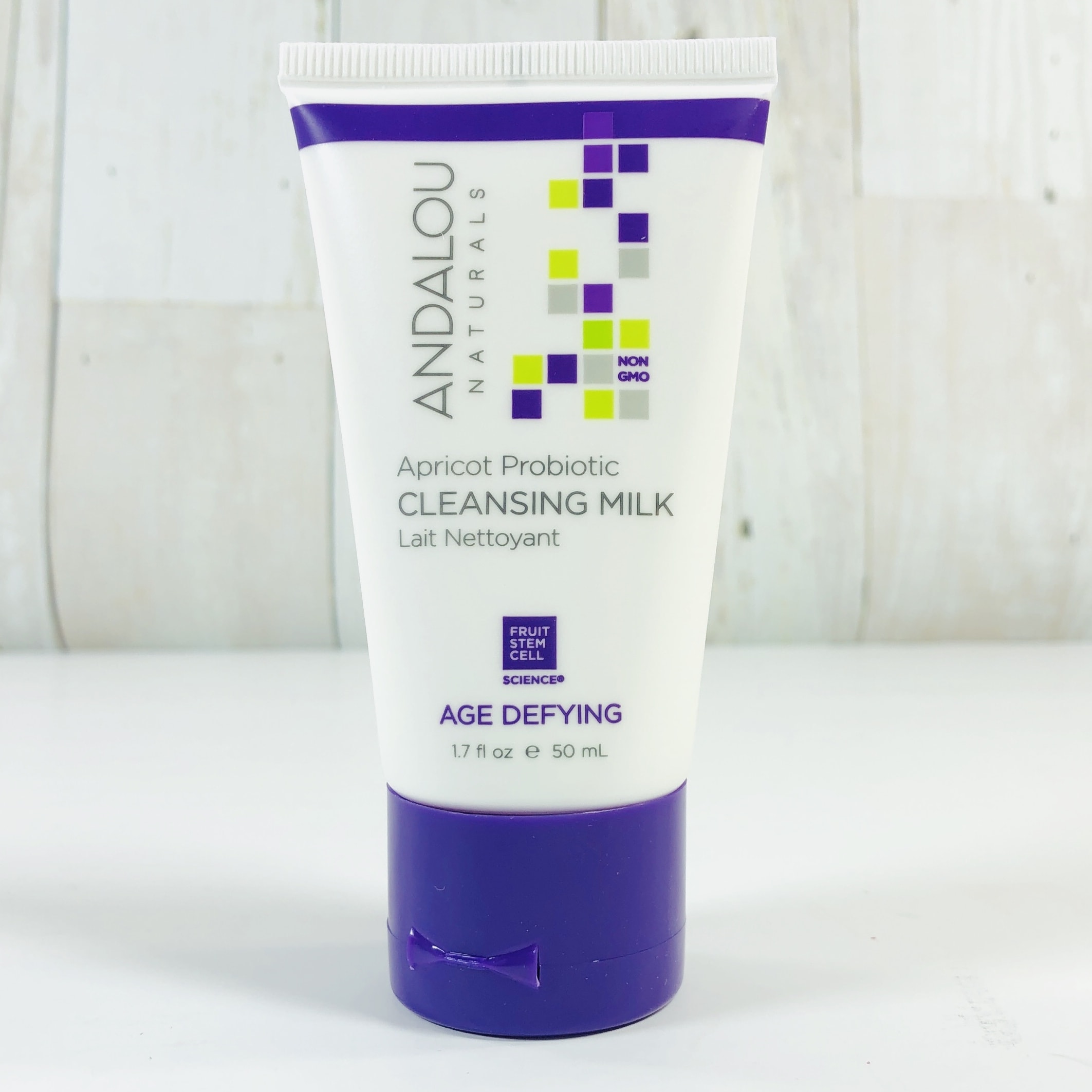 Andalou Naturals Probiotic Cleansing Milk ($2.99) is a creamy type of cleanser so it won't foam up, which means it's good for those of us with dry skin or for the winter months when skin may act dehydrated. If you wear a lot of makeup then I would suggest using this after using a cleansing balm or oil, or save it for morning use.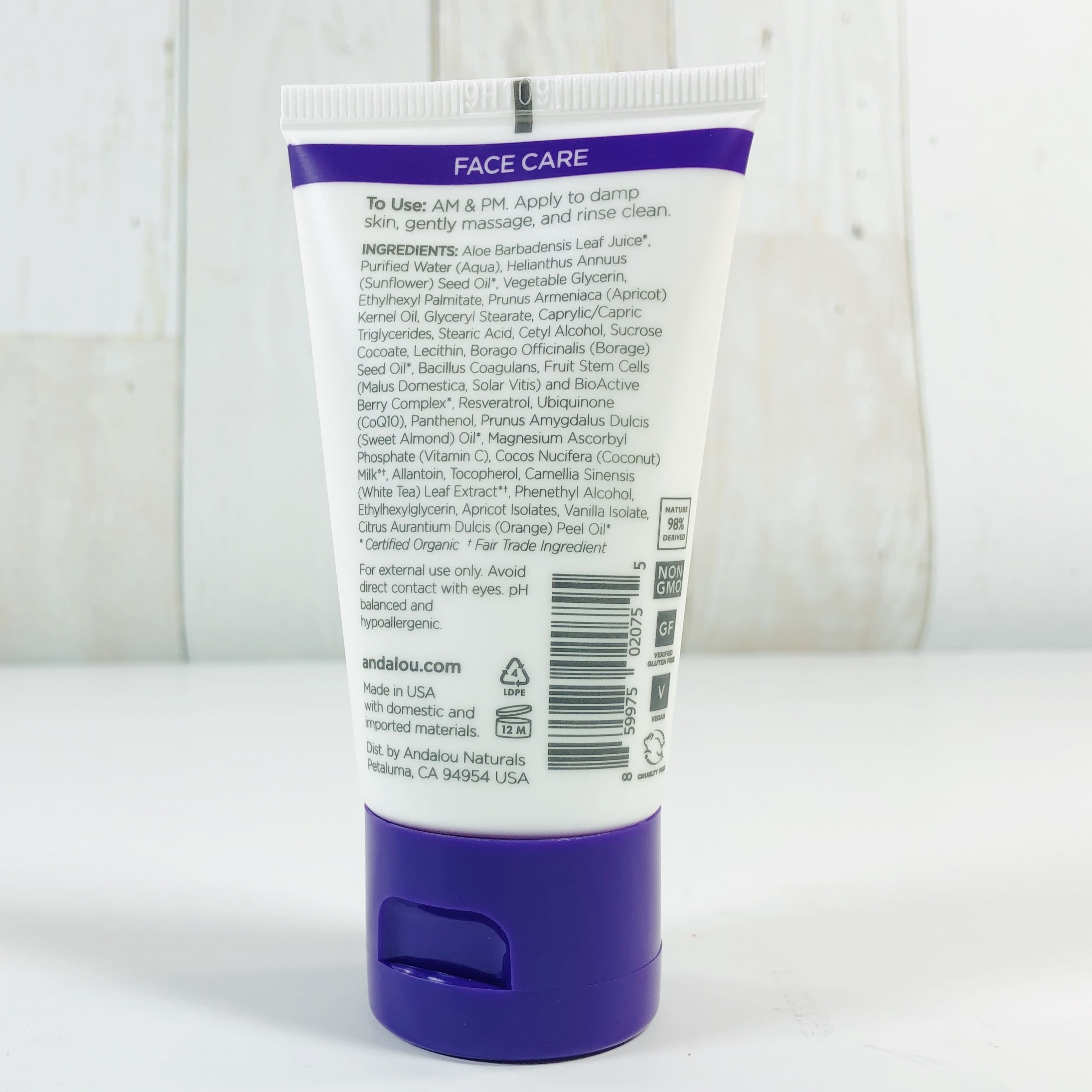 Aloe, sunflower seed oil, and apricot oil are some of the first ingredients and orange oil plus coconut milk show up later on the list. This has a probiotic listed which may help protect the skin's barrier. It has a light fruity scent and made my skin soft.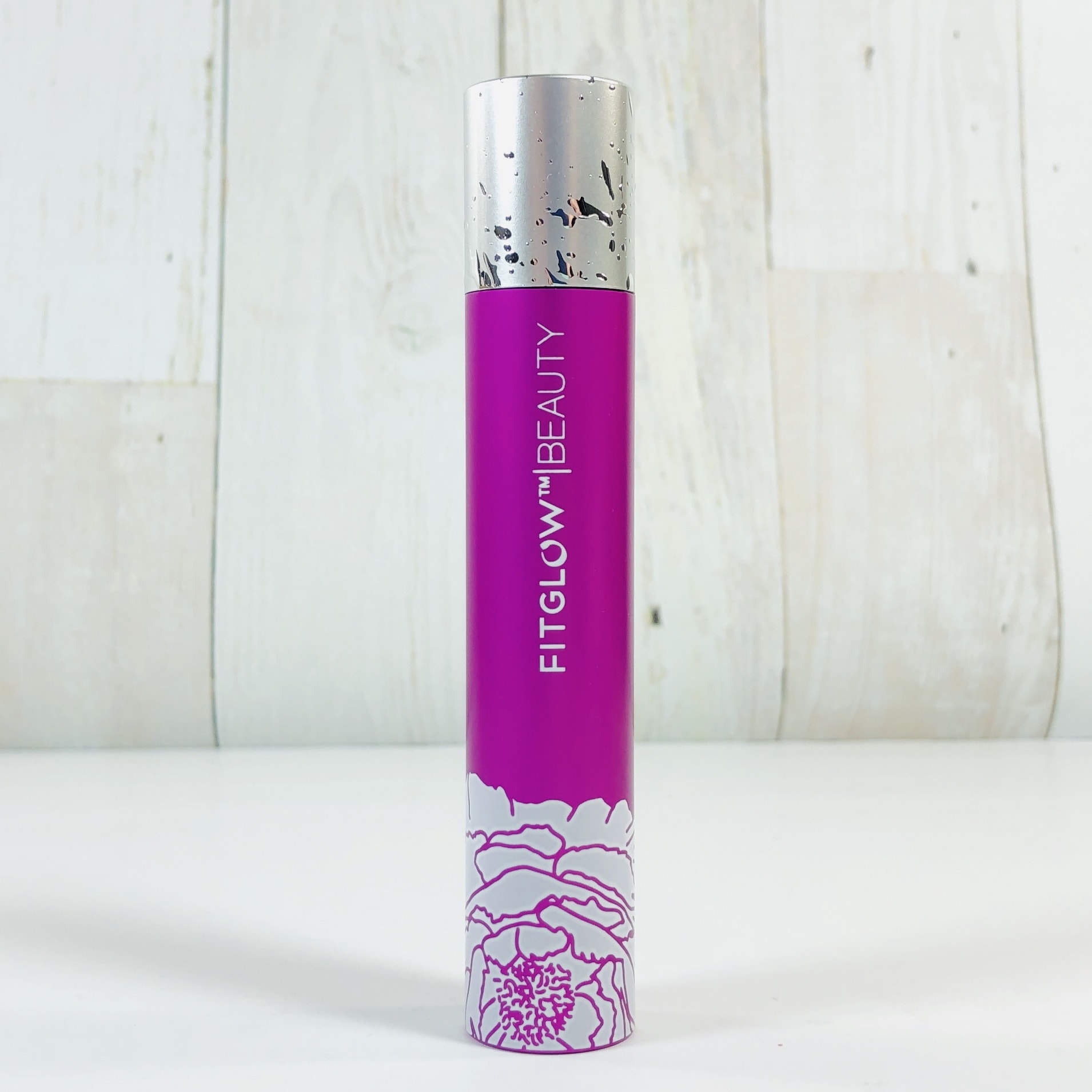 FitGlow Beauty Good Lash+ Mascara ($38) While I personally can't see paying $38 for a mascara I'm going to throw away in three months, I am overjoyed to receive one in a subscription box that cost less than half the price of this one product!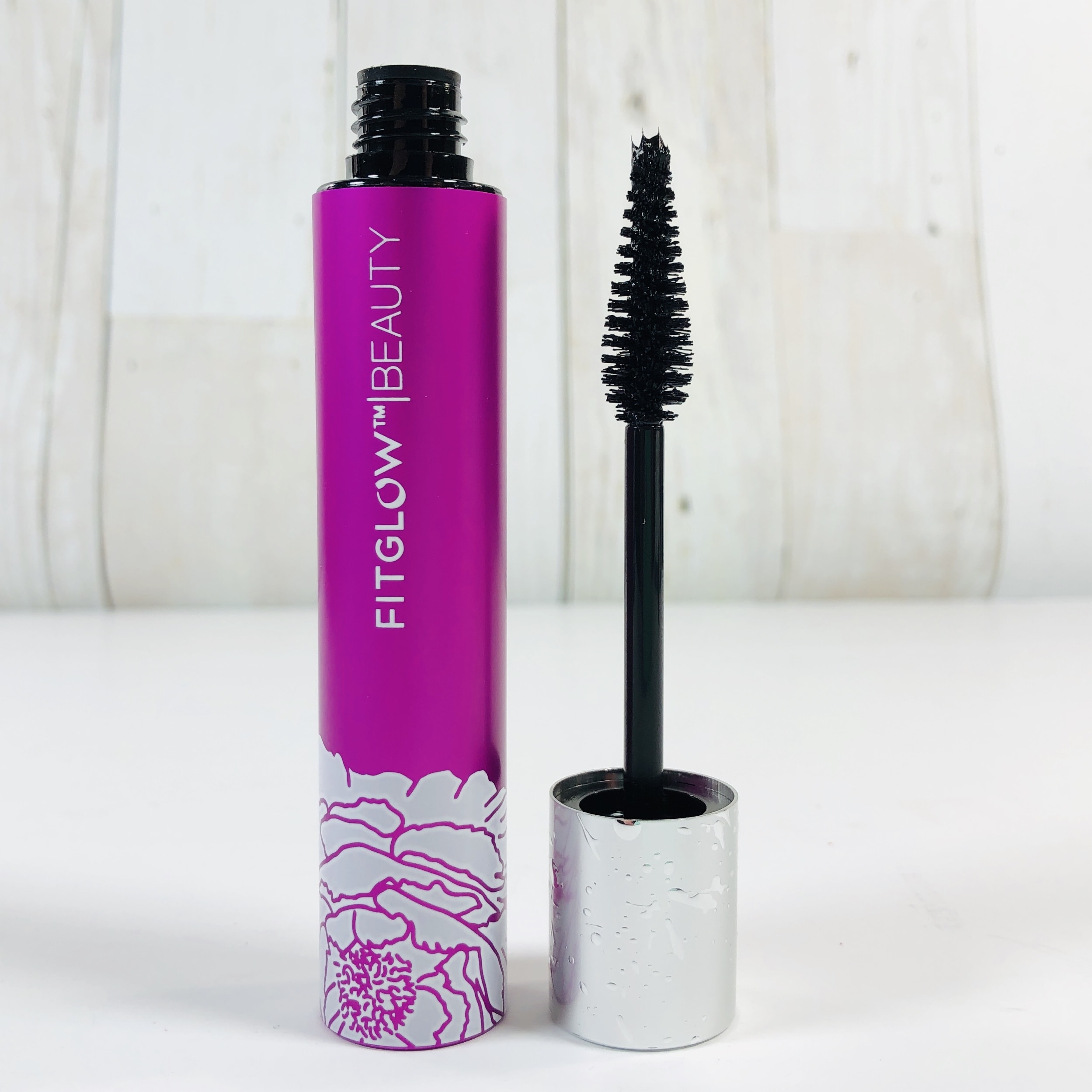 At first I thought the cap was messed up but upon further inspection it looks like water droplets. This is a mascara/serum/conditioner combo that is supposed to promote lash growth and strength. I thought it did an ok job as a mascara, my lashes didn't look much bigger after applying, however, I wonder how they will look three months from now? As for the formula, it stayed all day and didn't leave me with raccoon eyes so I am happy about that!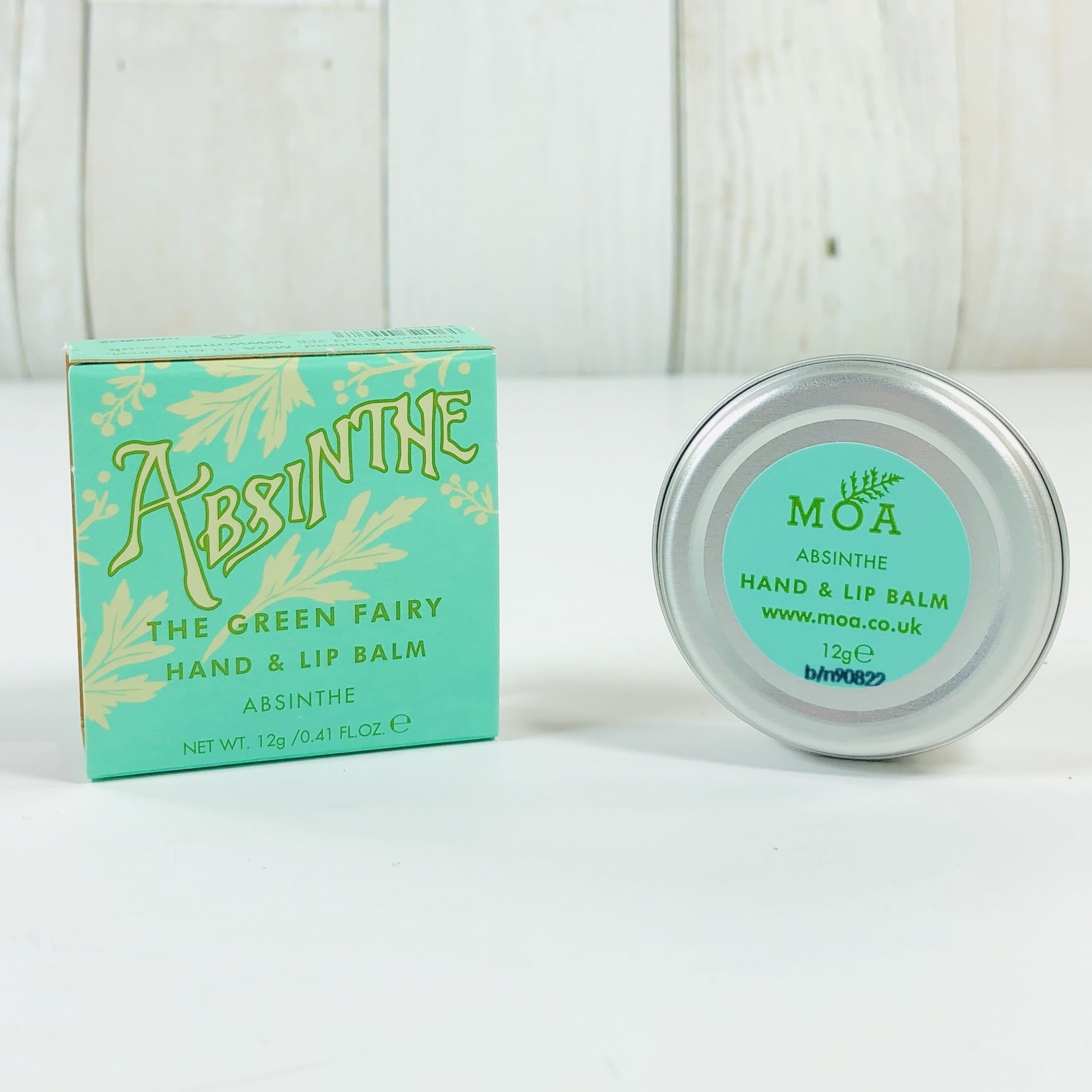 MOA The Green Fairy Hand & Lip Balm ($16) I love a multipurpose product and this one comes in a cute tin!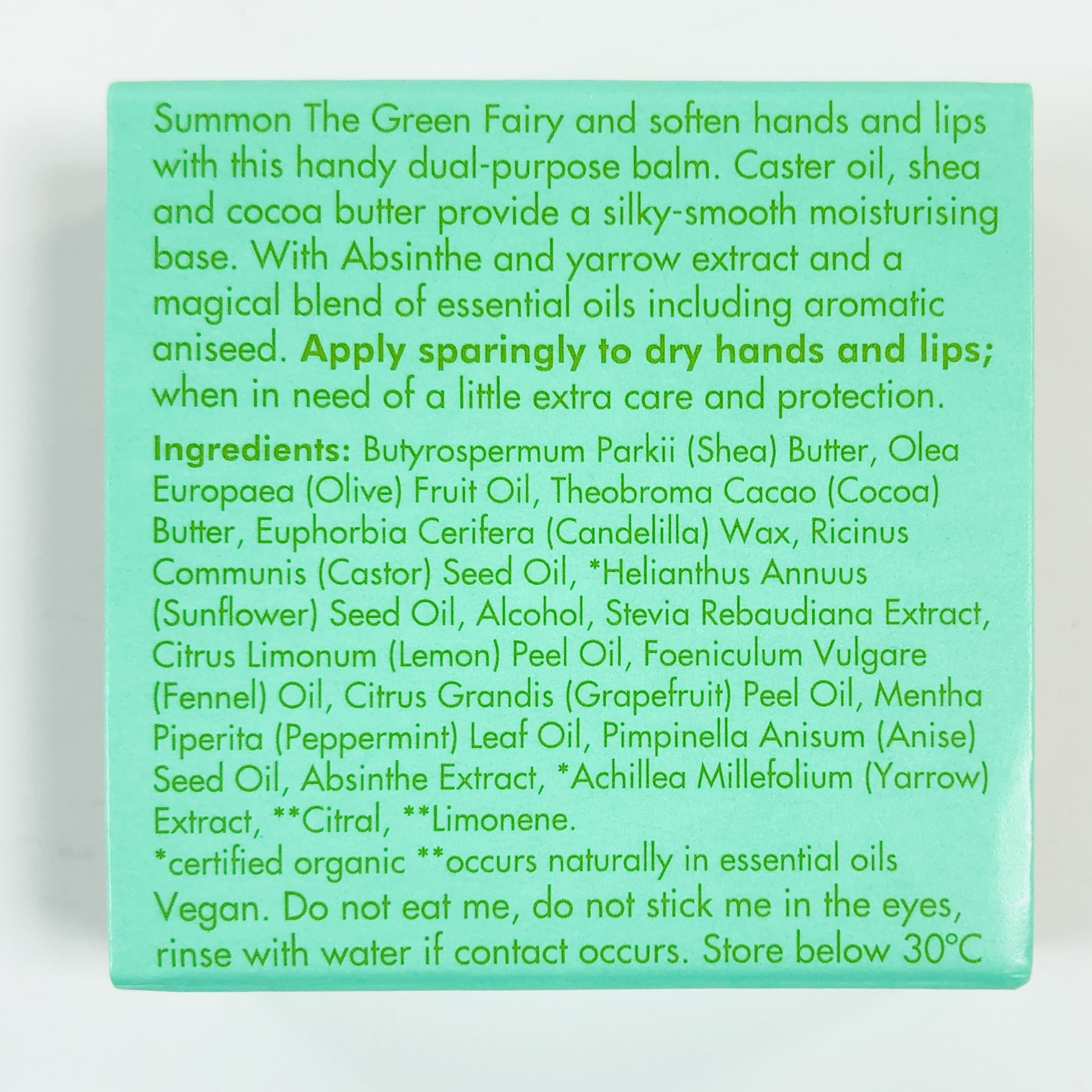 Ingredients include shea butter, cocoa butter, and essential oils plus stevia to make it sweet.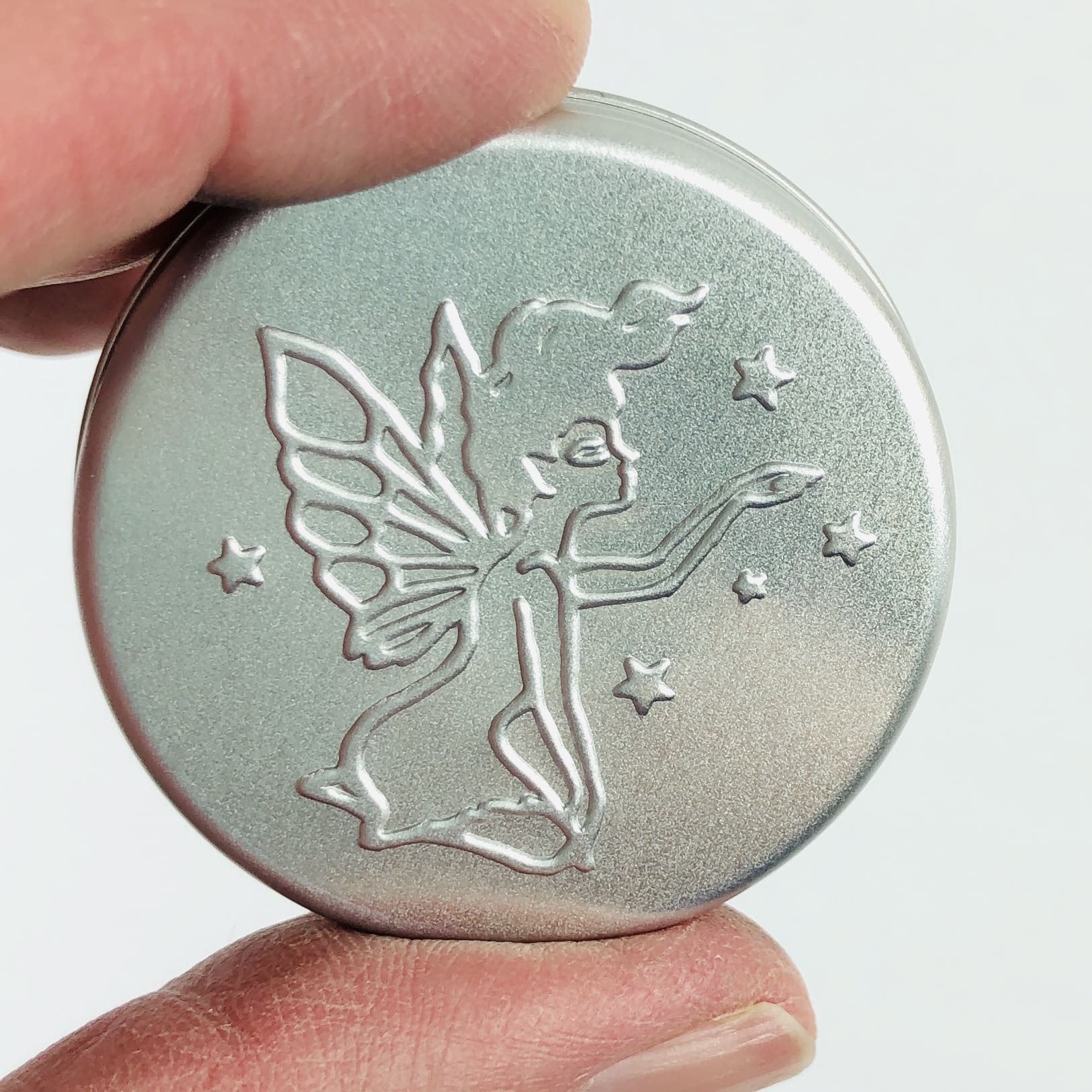 See, so cute! Plus it looks like it got here just in time, my hands look rough!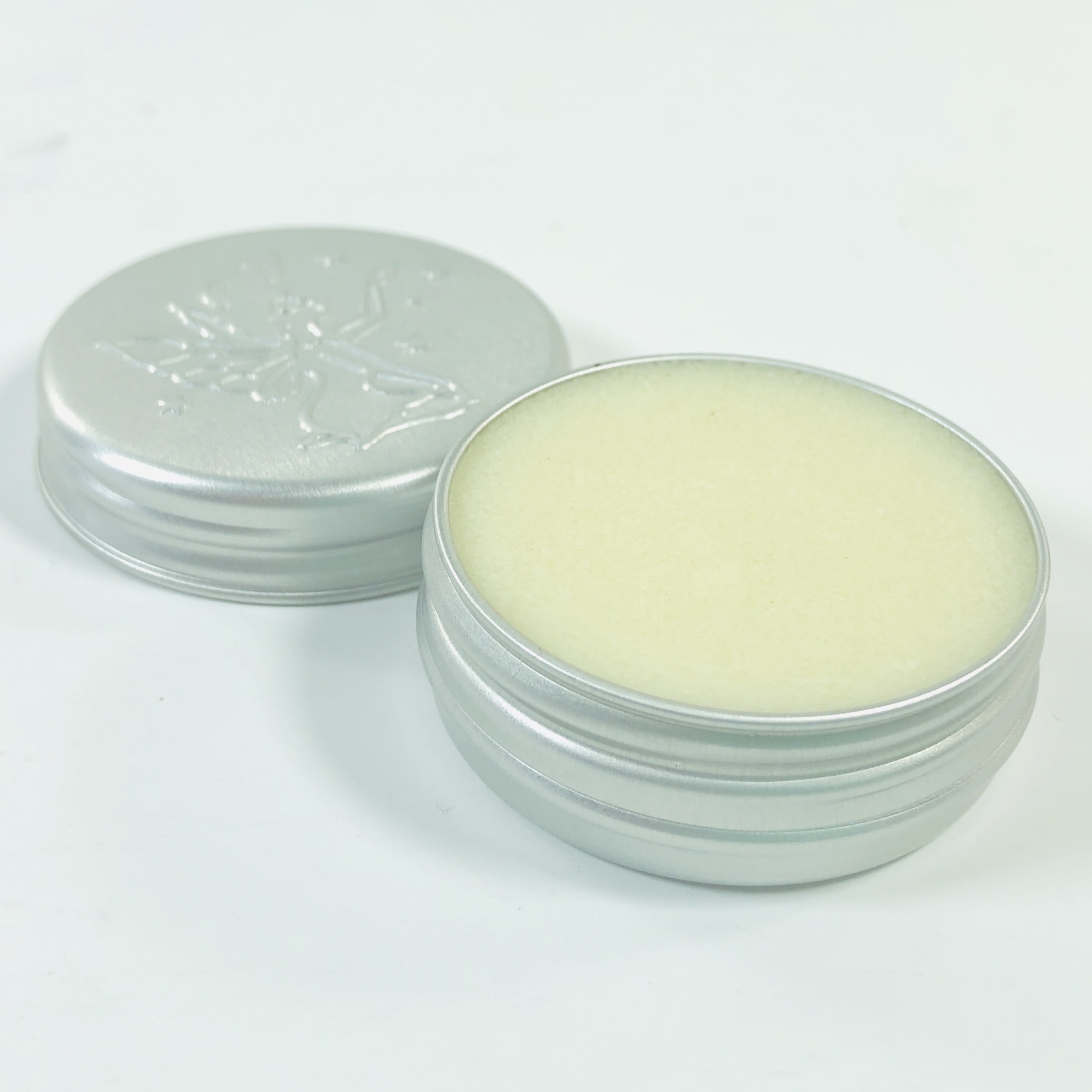 It's a solid balm and it smells like cocoa butter plus a hint of anise. It left my lips soft, not greasy, and I can use this on my elbows and cuticles before bed!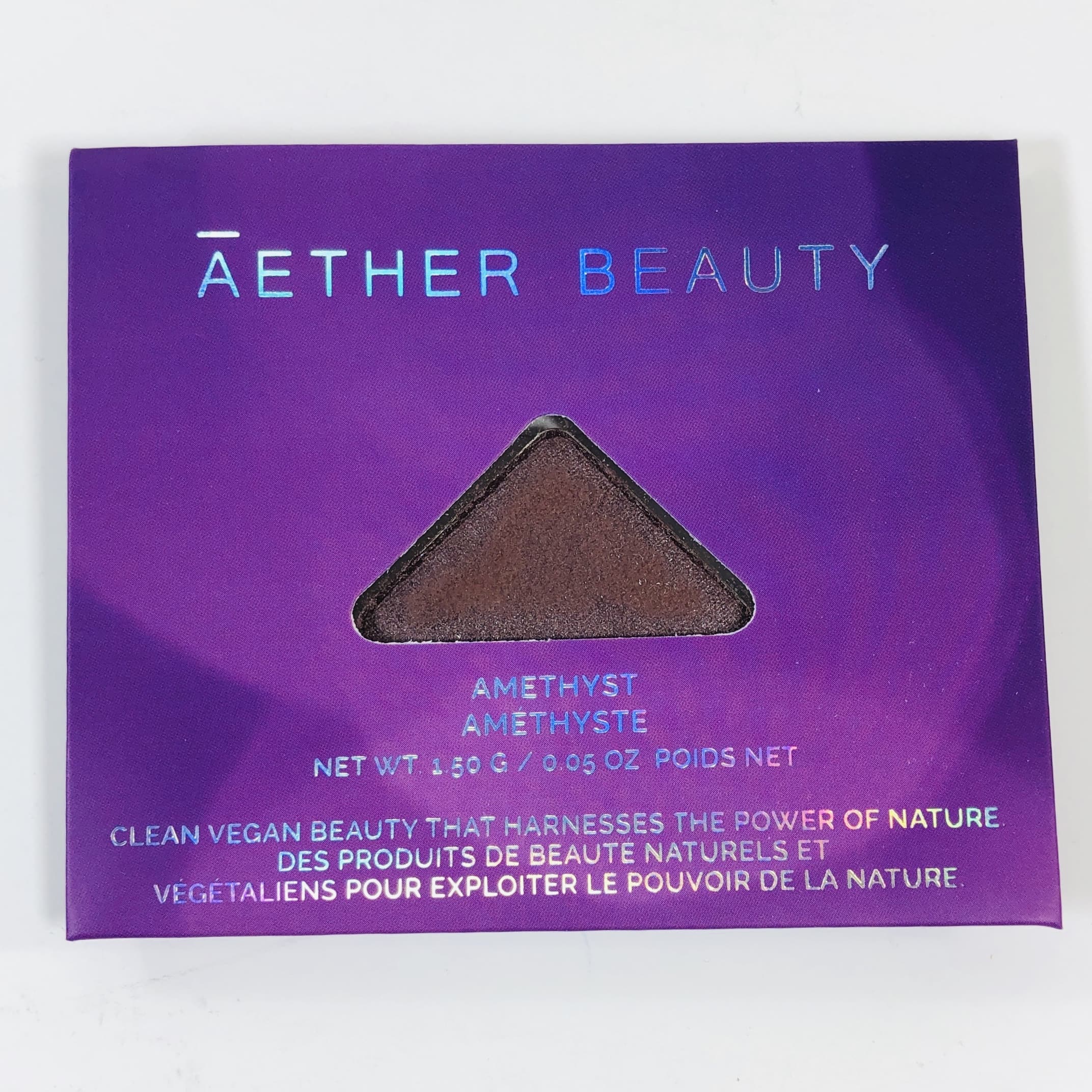 Aether Beauty Eyeshadow Single in Amethyst ($16) This lovely shade is part of a palette that retails for $58 but we get to try a single shade!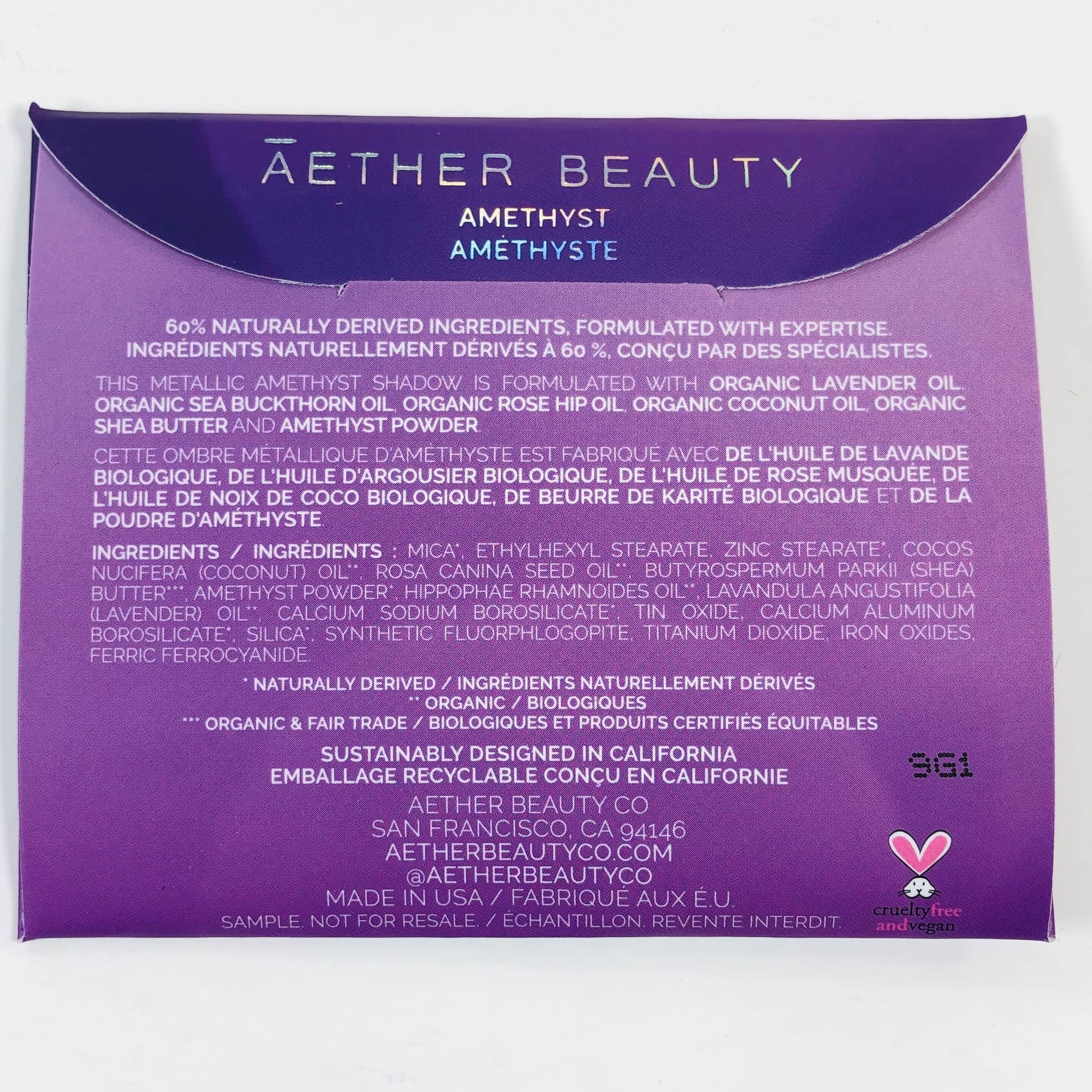 The ingredients include actual amethyst powder, along with mica, coconut oil, and shea butter.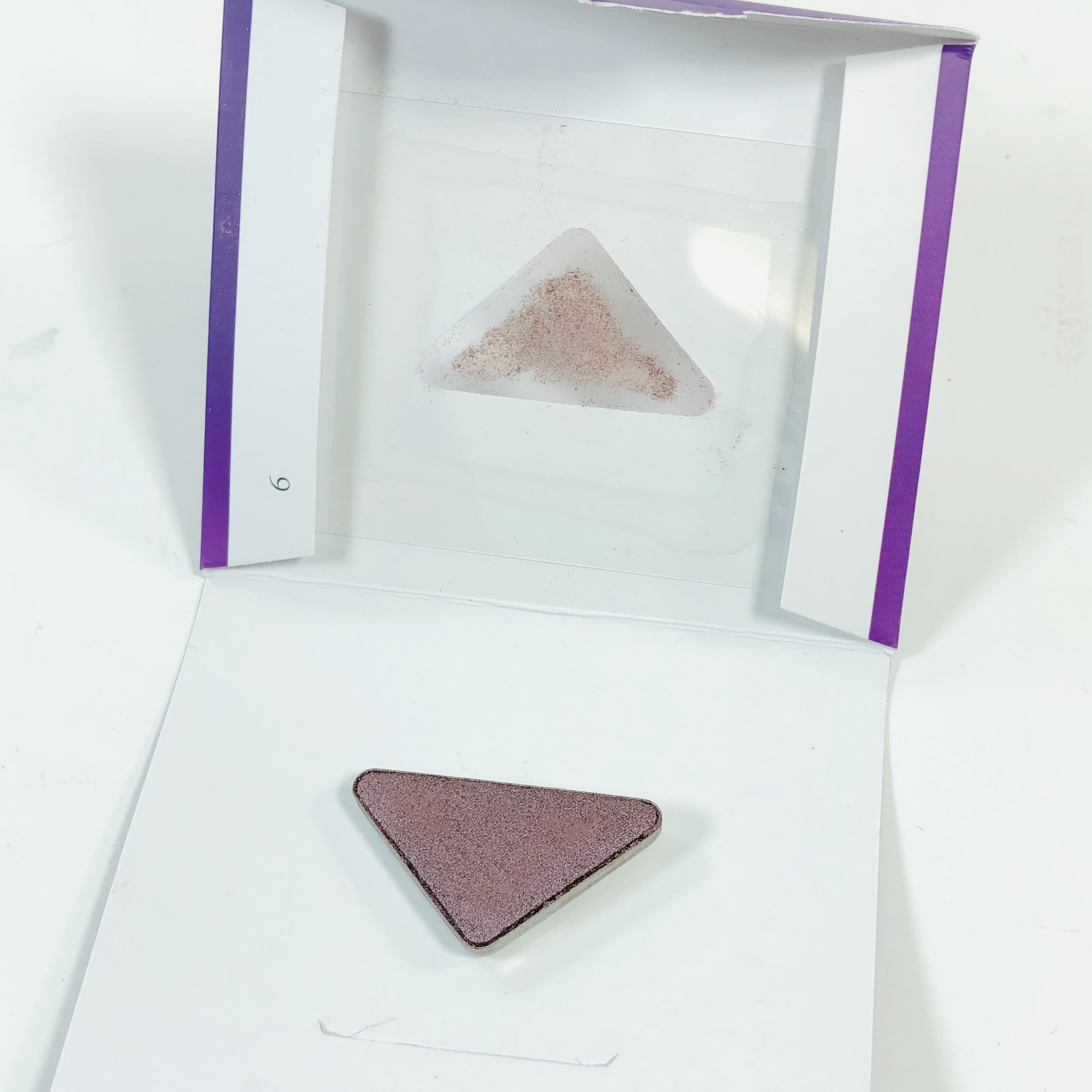 This shade is described as "purple gray metallic" and it is so pretty, just what I have been looking for actually! I have searched for a single in this shade and haven't found anything that appealed to me, so this is perfect.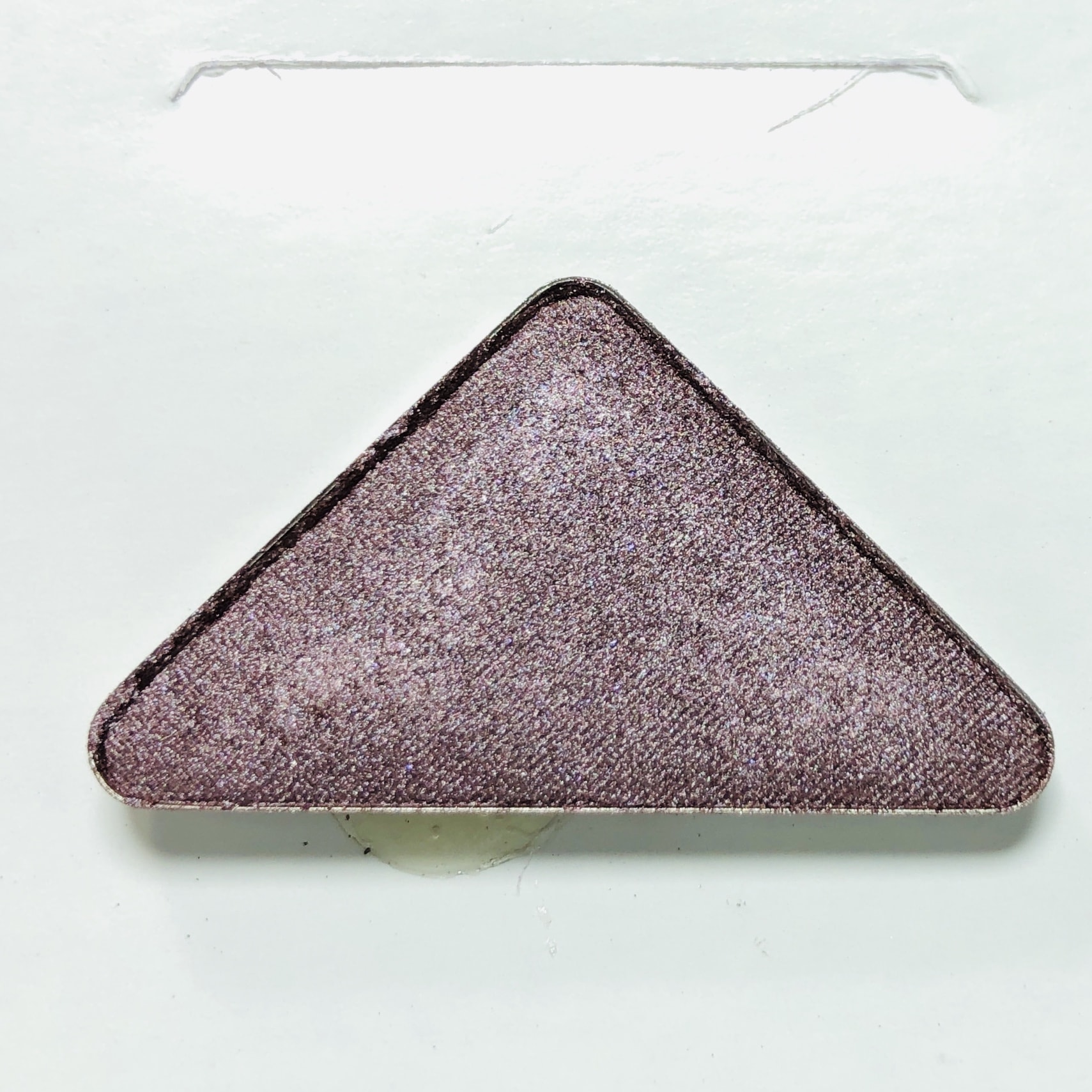 I used a light neutral base and then swept this in my crease. I added some liner and my new mascara and that is my eye makeup look basically every day.
Here it is swatched! It lasted all day too and I couldn't be happier. I've never considered paying $58 for a palette but I am now because the shades are gorgeous and I like the formula.
Petit Vour never disappoints, they always send new to me brands and products I've never tried before. They also tend to send pricey picks that I wouldn't buy on my own but that are a great value when sent in an $18 box. They send items that will be used up quickly and others that will be here a few months from now. In fact, the cleanser is the product that will be used up first, while the balm, shadow single, and mascara will see me through winter and beyond. The value for my January box was around $72.99!
What did you think of the January Petit Vour? I'd love to hear your thoughts on this box in the comments! 
Visit Petit Vour to subscribe or find out more about this vegan beauty subscription box!