Bluum is a monthly subscription box service that sends products for moms and babies to your home each month. Bluum curates its boxes by selecting the highest-rated products geared for a child's particular age. Boxes are available for pregnant moms and moms with children between the ages of 0 and 5.
DEAL: Get a free box with 6 or 12-month subscription. The deal applies automatically, just visit and subscribe.
There's no information card with Bluum, but the items come in original packaging and are often self-explanatory. You'll get the information about the items sent to your inbox – there's also a preview feature that lets you swap boxes or skip if you're not loving the featured items.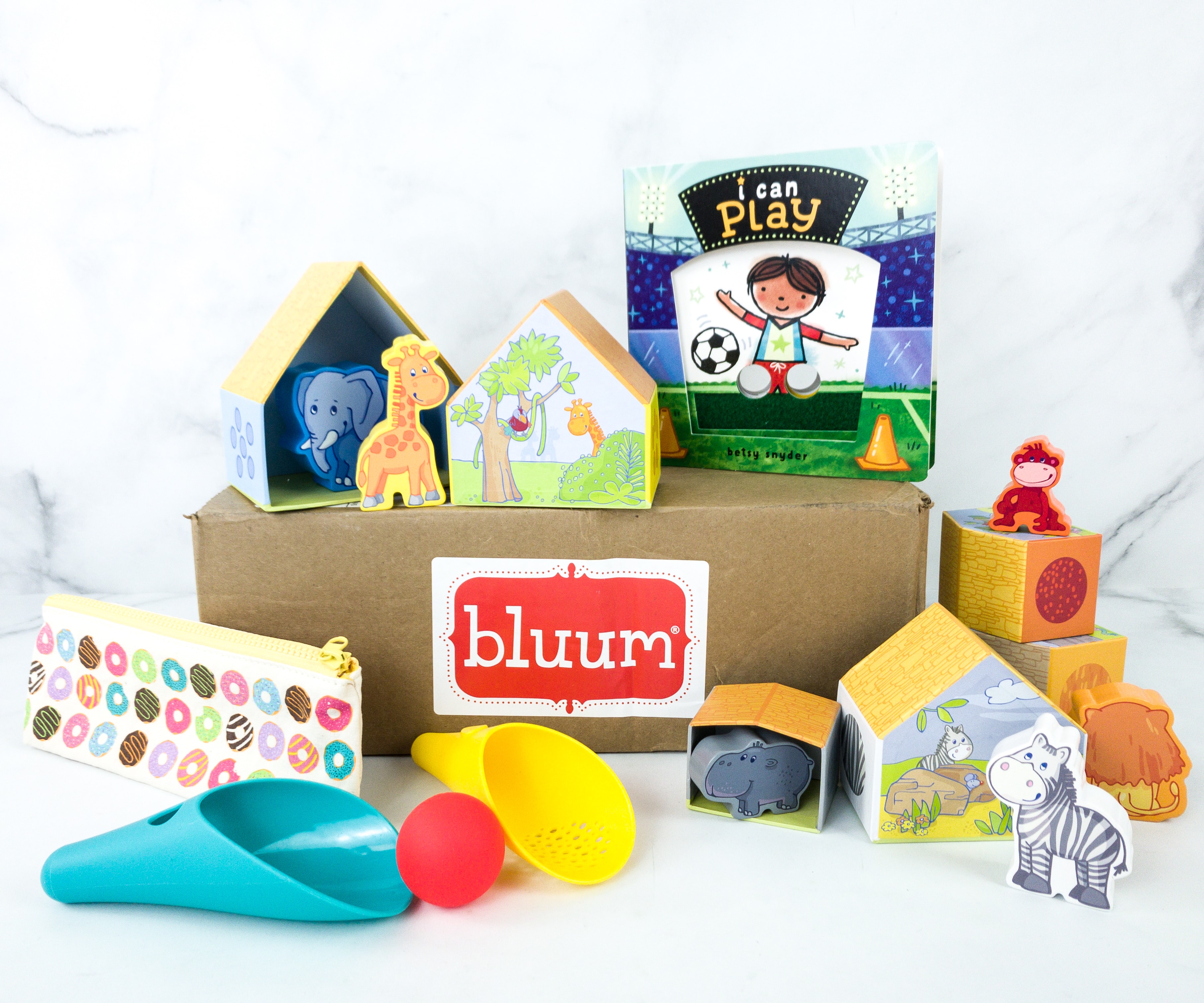 Everything in our November 2019 box!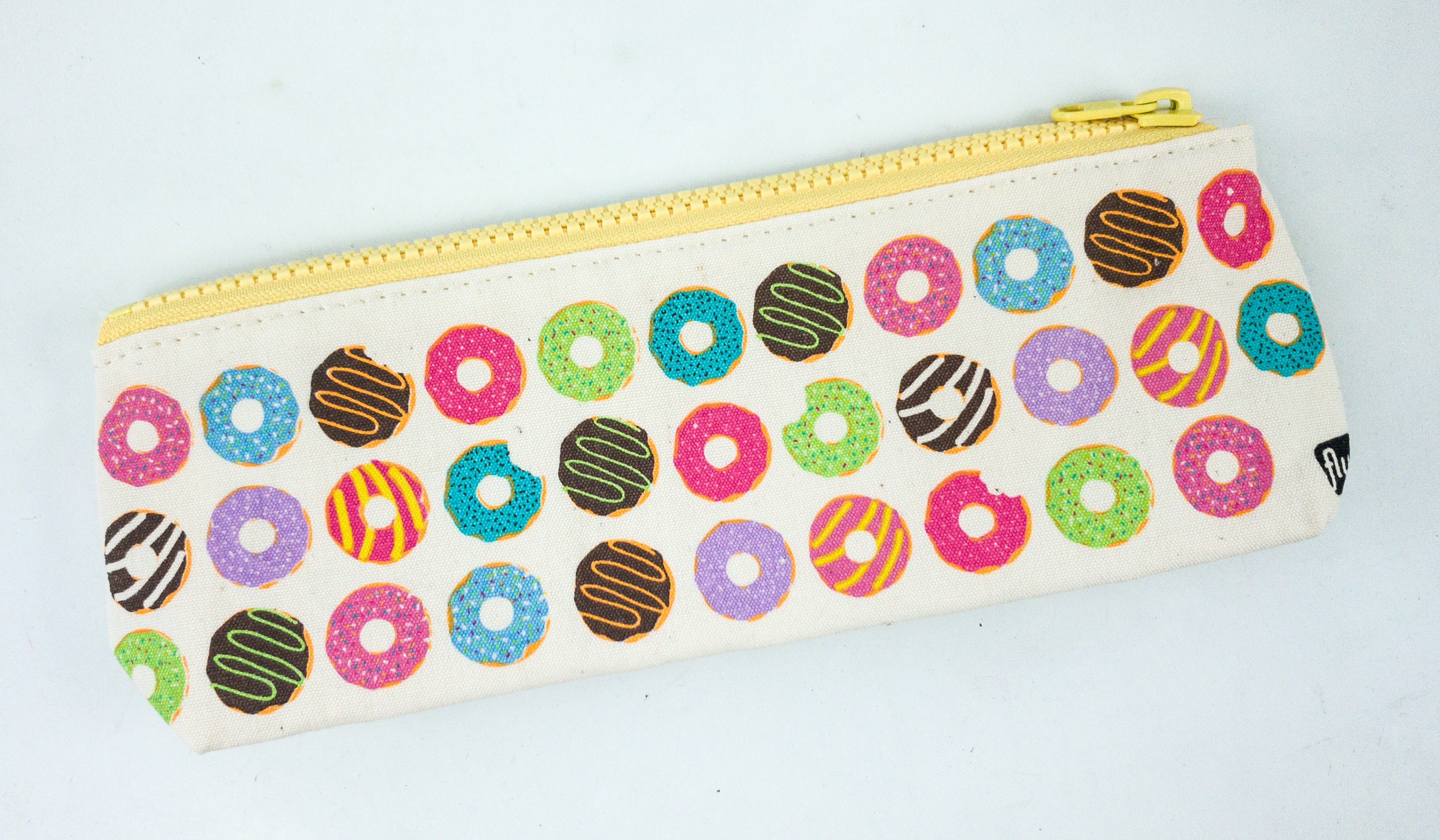 Fluf Pencil Case. Who wouldn't love this pencil case? It's cute, colorful, and filled with doughnut prints!
Just like the zipper, the inside of the pencil case is a bright yellow! I really like how it fits not just pencils but other writing tools and accessories.
Quut Cuppi Bath and Ball Toy. Here's a toy that can be used on sand, land, and water (whether the ocean or even just in the tub). It inspires the kids' creativity with play, plus it's compact, versatile, and lightweight! Even assembling it or taking it apart is as easy as pie.
The set comes with a lagoon green shovel, yellow sifter, and a cherry-red ball. It's safe and durable, as everything is made of recyclable plastic. This toy is also free from BPA, latex, and phthalates.
Chronicle I Can Play Book by Betsy Snyder ($8.22)
Readers make athletes splash, sprint, or score just by wiggling their fingers! Then, with two sets of hands, readers help the athletes unite as a team in the gatefold finale. Active and adorable characters model independence and teamwork, making this innovative board book perfect for interactive reading and playtime fun!
For interactive reading, we got this cute book!
We just have to place our fingers on the holes provided and pretend that they're the players' hands!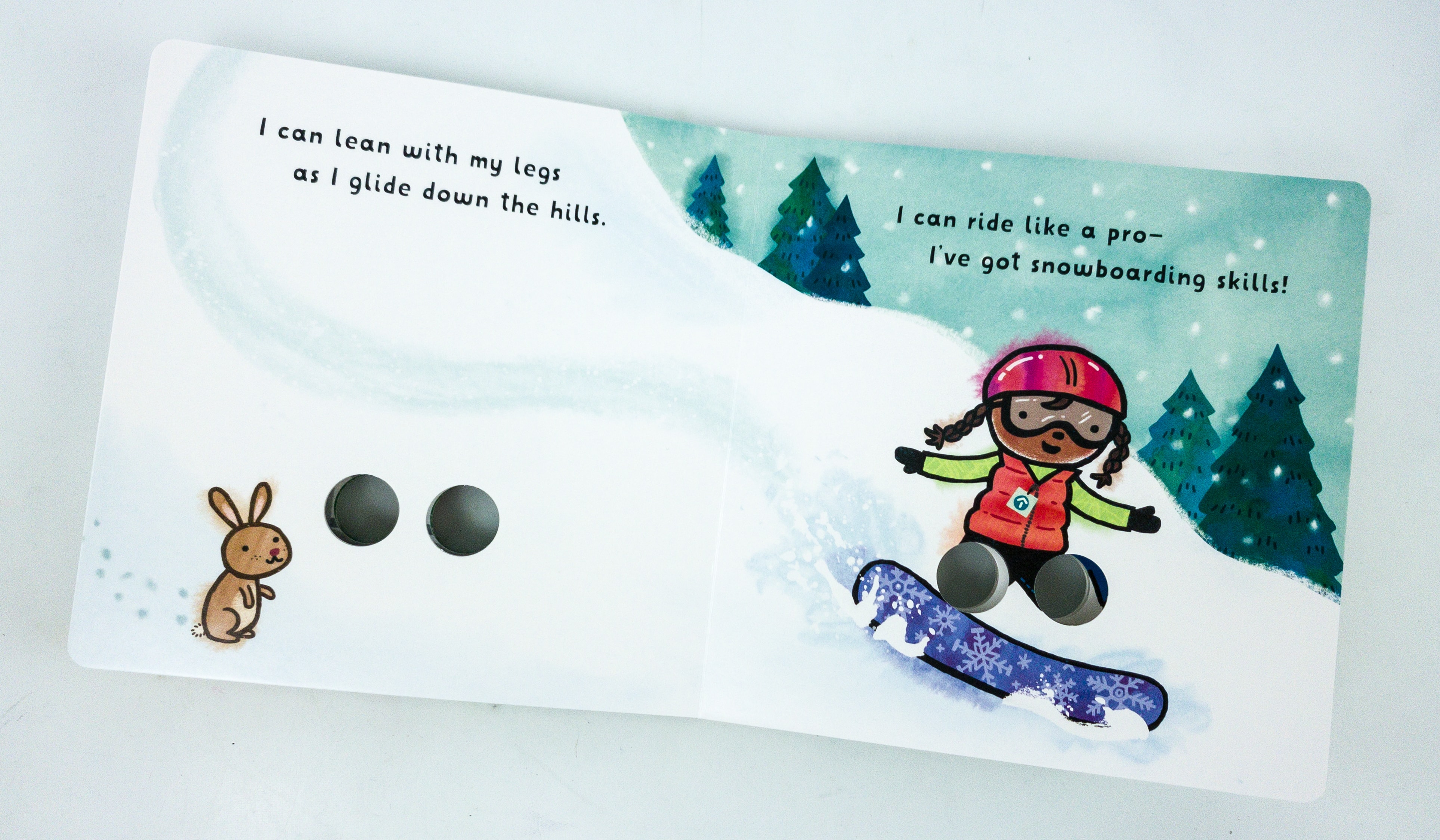 There's also a page about snowboarding and your fingers will function as the girl's legs!
On another page, they showed all the players, so you have to use several fingers. We really had fun with this book!
Haba Peekaboo Zoo ($16.99) Another fun toy in this box is this peek-a-boo zoo! The animals in this toy are looking for their houses, and the kids just need to match them with a specific house.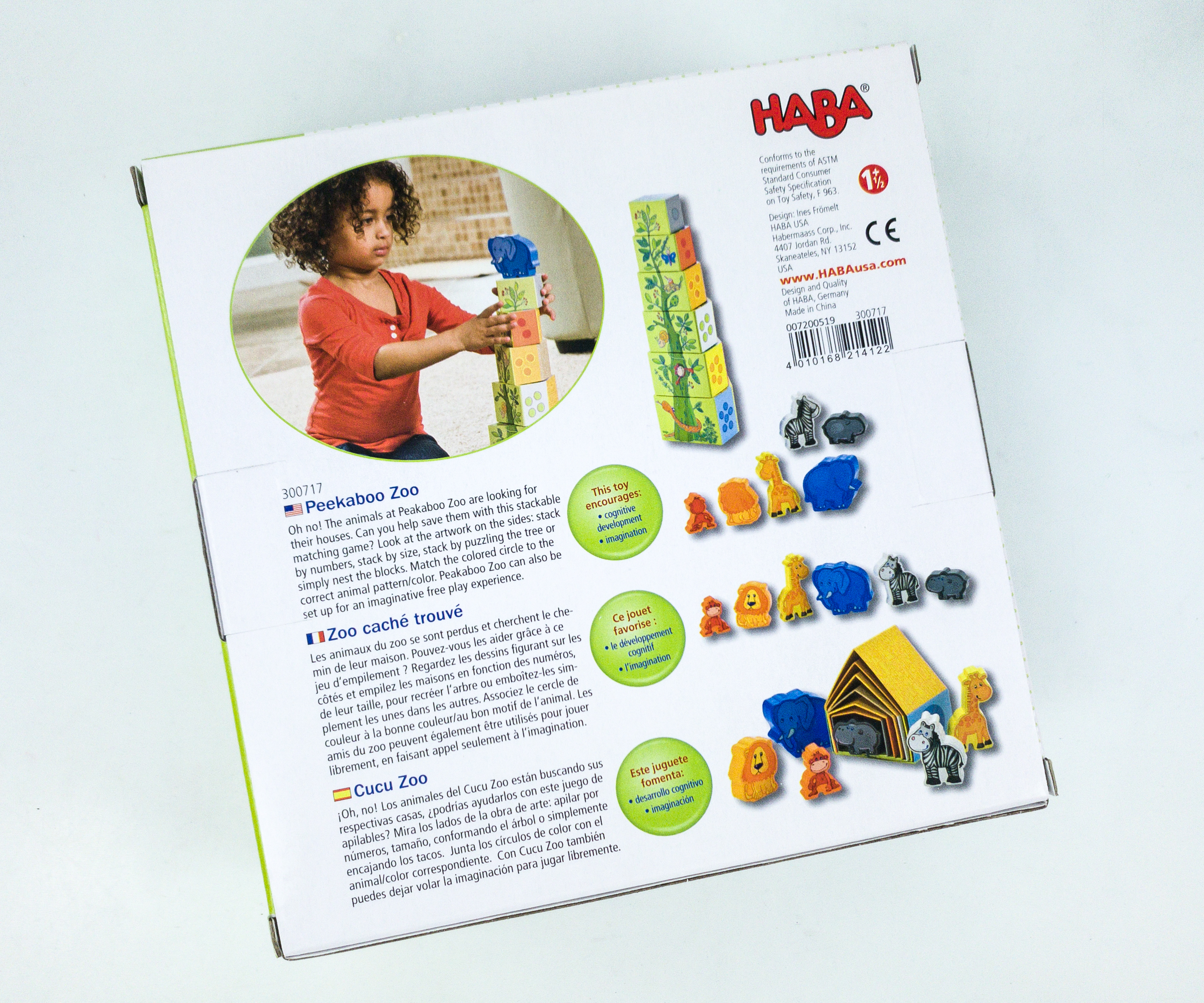 The kids will match the animals to their homes by size, hidden image, color, or pattern.
There are 6 animals: lion, giraffe, zebra, hippopotamus, monkey, and an elephant.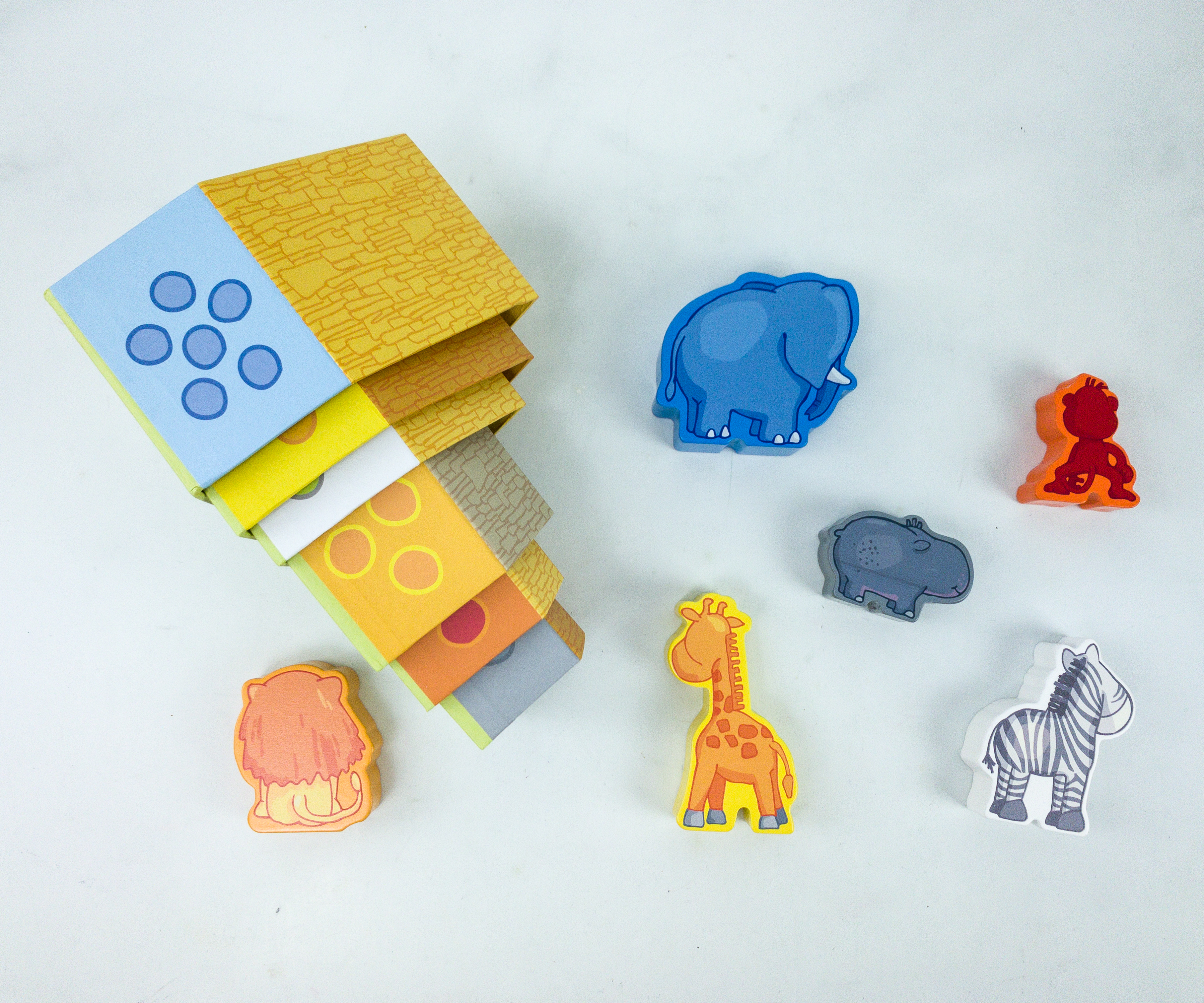 The houses can be turned on their side and stacked to build a tower and make a tree grow at the back!
The toy encourages cognitive development and imagination, and the toy can be played by kids age 18 months and up.
Bluum box promotes quality time for parents and children by providing items that encourage them to have fun while learning. This month, we definitely love the interactive book and the zoo toy! My kids had fun trying to figure out which house belongs to a certain animal. Again, this box got a two thumbs up from all of us, and we're looking forward to the next one!
What do you think about Bluum?