It's why we're all here – the best beauty boxes at the best prices – see all the best beauty subscription box deals and coupons for Black Friday! See the best ones and then all the rest in our listing of all the Black Friday beauty box deals!
---
For Black Friday Allure Beauty Box is offering your first box for HALF off!
No coupon needed, just use this link to get this STEAL! 
Get your first month of Allure Beauty Box 50% off!
You'll get your first box for just $7.50, normally $15!
---

BeautyFIX has a Black Friday deal!
BOGO! Buy a past BeautyFIX box, get an identical box added to your cart FREE!
See all the past boxes available here. When you add one to your cart, an extra box will be automatically added, free! No promo code is necessary for this offer.
---
The LookFantastic Beauty Box Black Friday deal is here and it's AMAZING!
Get your first box for 90% off when you subscribe to a 6 or 12 month plan!
Just use coupon code SALEBB at checkout to score this deal! What's great is that with LookFantastic's Beauty Box you don't pay for the entire price up front!
FYI, this deal is substantially more for Canadian addresses, by about $5.
Click here for this amazing offer! The box will be $2.54 with a 6 month plan (works out to ~$14.59 per box) and $1.60 with a 12 month plan (~$14.80 per box all spread out).
---
Ritual Vitamins has a Black Friday sale!
Save HALF off your first month of Ritual! Just use this link and coupon code FRIDAY50! You'll save $15 off the regular subscription (that's half!) and $17.50 off the subscriptions for women 50+ and the prenatals!
Ritual Vitamins delivers an obsessively researched vitamin directly to your door. It has 60 capsules per bottle and costs $30 per month. They believe in simplicity, traceability, and ingredients that work best in the body. Essential for Women was expertly developed to be the only daily vitamin you need. The vitamins are vegan-certified and 100% cruelty-free!
---
GlossyBox Black Friday past box sale!
Buy one box for $12, two boxes for $20, or three boxes for $25!
PLUS for limited edition:
Order the GLOSSYBOX Advent Calendar and the Holiday Limited Edition box together for just $125!
PLUS for subscriptions:
Get your first box for just $15 with coupon code FRIYAY. 
November 2019 will be your first month if you subscribe now – see the FULL spoilers for the GLOSSYBOX November 2019 box here!
NOTE: If you choose to subscribe to a recurring Monthly Plan between the 15th to the end of the month, you automatically agree to following month's charge.
See all of the Black Friday Subscription Box Deals!
---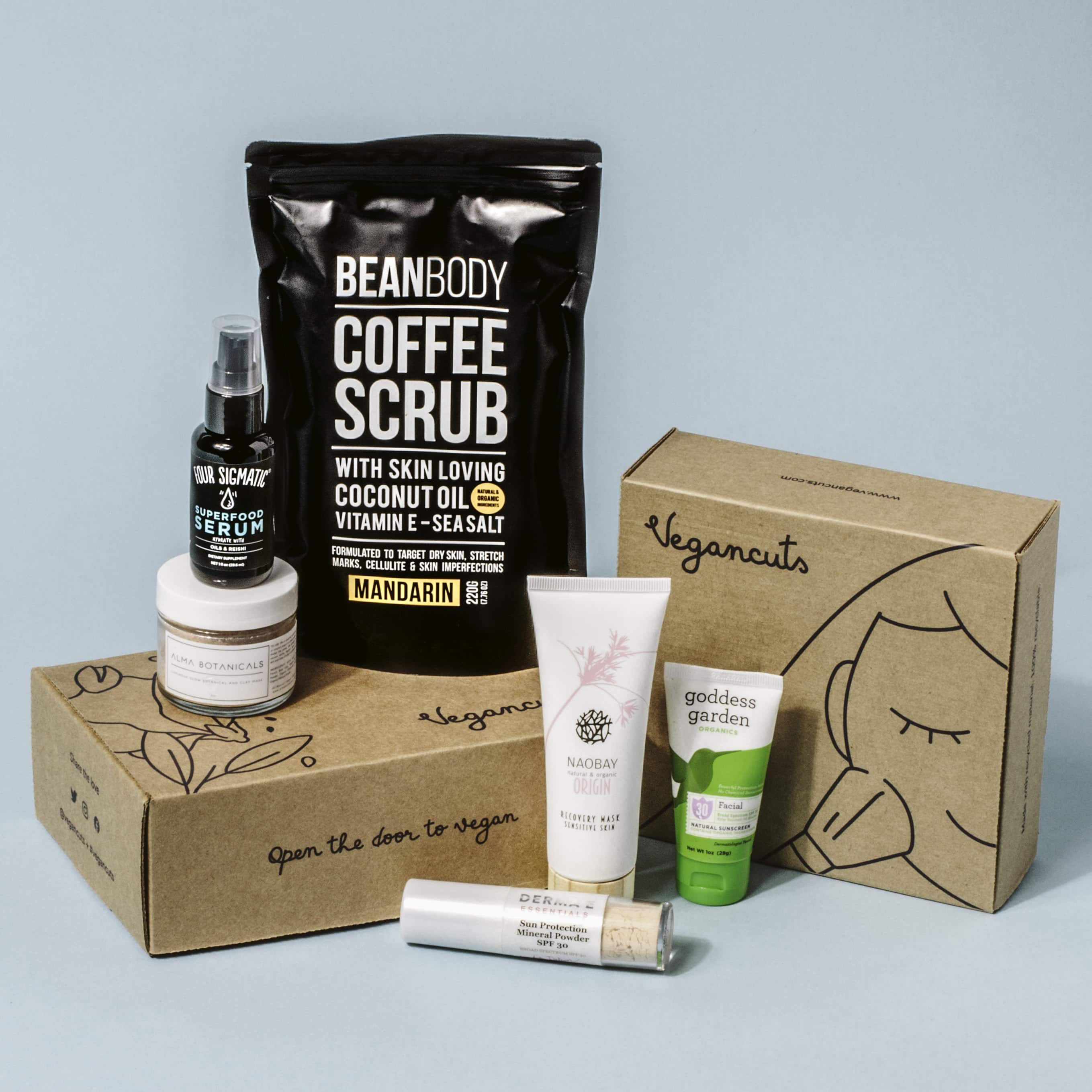 Vegancuts Beauty Box has a Black Friday deal!
Save $30 on a 6 month plan, $75 on an annual plan! No coupon code needed at checkout, deal applies automatically. Ends 11/30.
Check out all our Vegancuts Beauty Box reviews to find out more about this subscription box!
Vegan Cuts Beauty Box is a monthly beauty subscription service that sends 4 or more items ranging from unique cosmetics to luxurious skincare. Best of all, they are 100% cruelty-free and vegan, plus most items are natural and non-toxic! Monthly recurring shipments are $22.95 with free shipping in the USA (there is an additional charge for other countries). This sub is also available in 6 or 12-month terms that do not renew but that do earn you a discount.
---
Petit Vour has an amazing Black Friday deal on the Petit Vour Plus Beauty Box!
Save 25% on your entire subscription with coupon code THANKS25! That's up to $34.50! Ends 12/2.
This new subscription is $25 per month in the US ($28 in Canada & $30 worldwide) + FREE shipping, and includes $100 worth of cruelty-free, vegan and non-toxic beauty products!
Supercharged with over $100 of top cruelty-free, non-toxic and vegan beauty from the most coveted brands in our standard monthly beauty box. With Petit Vour Plus, you'll receive 5-7 travel and full-size products for as low as $23 with free shipping.
About PV Plus Box:
See all our Petit Vour Reviews!
Visit Petit Vour to subscribe.
They also have some other deals!
Get a FREE Osea Essential Hydrating Oil + Atmosphere Protection Cream with a $150+ shop purchase with coupon code THANKS150!
See all of the Black Friday and Cyber Monday Subscription Box Deals!
---
Birchbox has started its Black Friday 2019 shop deal for everyone!
Save 25% off everything in the shop when you spend $75, no coupon code required, just use this link to get started!
You'll save 20% on $50 orders, and 15% on $30 orders. Aces will save 25% on $30+ orders!
$35 Plus order? Add the FREE Mystery Sample pack (for her/beauty or for him/grooming) to your order. AND stack with a  FREE Gift with purchase (for her/beauty or for him/grooming).
Here's an example of how to stack this sale!
See the Birchbox holiday shop to get ready for gifting & Birchbox Black Friday!
See all of the Black Friday Subscription Box Deals!
---
Coupon alert from BOXYCHARM! Is it a Black Friday coupon? Who knows!
Either upgrade OR subscribe to BOXYCHARM and upgrade to BOXYLUXE and get a FREE $55 value Natasha Denona Luxe gift!
FREE $55 Luxe Gift with Boxyluxe!
Offer valid through November 30, 2019 at 11:59p ET or while gift supplies last. Available to new or existing BoxyCharm subscribers who have not upgraded to BoxyLuxe prior to November 27, 2019 at 4:00p ET. Shades may vary.
If you haven't yet joinedBOXYCHARM:
Just enter coupon code SUPERSTUFFED at checkout!
FREE $88 Value Bundle with Boxycharm!
Valid for new subscribers only, or those who canceled before October 1st, 2019. Must use coupon code at checkout. Valid while November's box and Tarte and Dr. Brandt gift supplies last.
---
See even more Black Friday Subscription Box Deals!
See more fabulous subscription box gift ideas in our Holiday Subscription Box Gift Guide!