Skylar Scent Club sends an exclusive scent-of-the-month rollerball! They send only naturally scented perfumes that are paraben-free, hypoallergenic, and cruelty-free. This subscription is $20 per month ($29 value) and comes with free shipping to the US ($9.99 international) + member-exclusive deals.
Going clean doesn't have to mean limiting your options. Get a new scent each month and mix up your scent style with members-only perfumes perfect for your vibe of the month.

At Skylar, we are focused on your Body Beauty™. In our 6-Free Scents™, we use real flowers, fruits, and botanicals so they smell smooth, natural, and refined. Even better, they don't contain harmful chemicals so you can use them with 100% peace of mind.
DEAL: Get 50% off your first box with coupon code MY50
Look at how cute the shipping box is on the inside!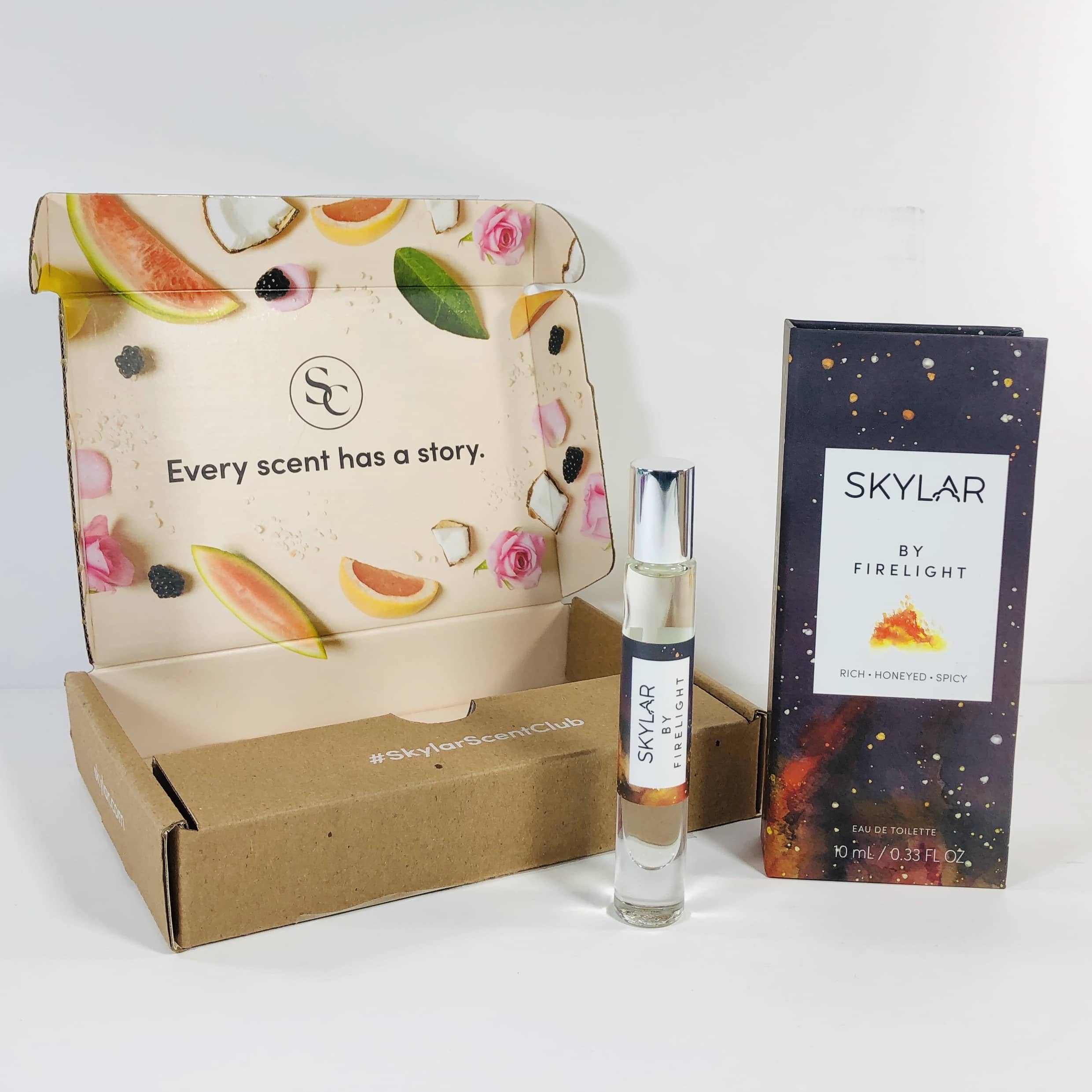 Everything in the box!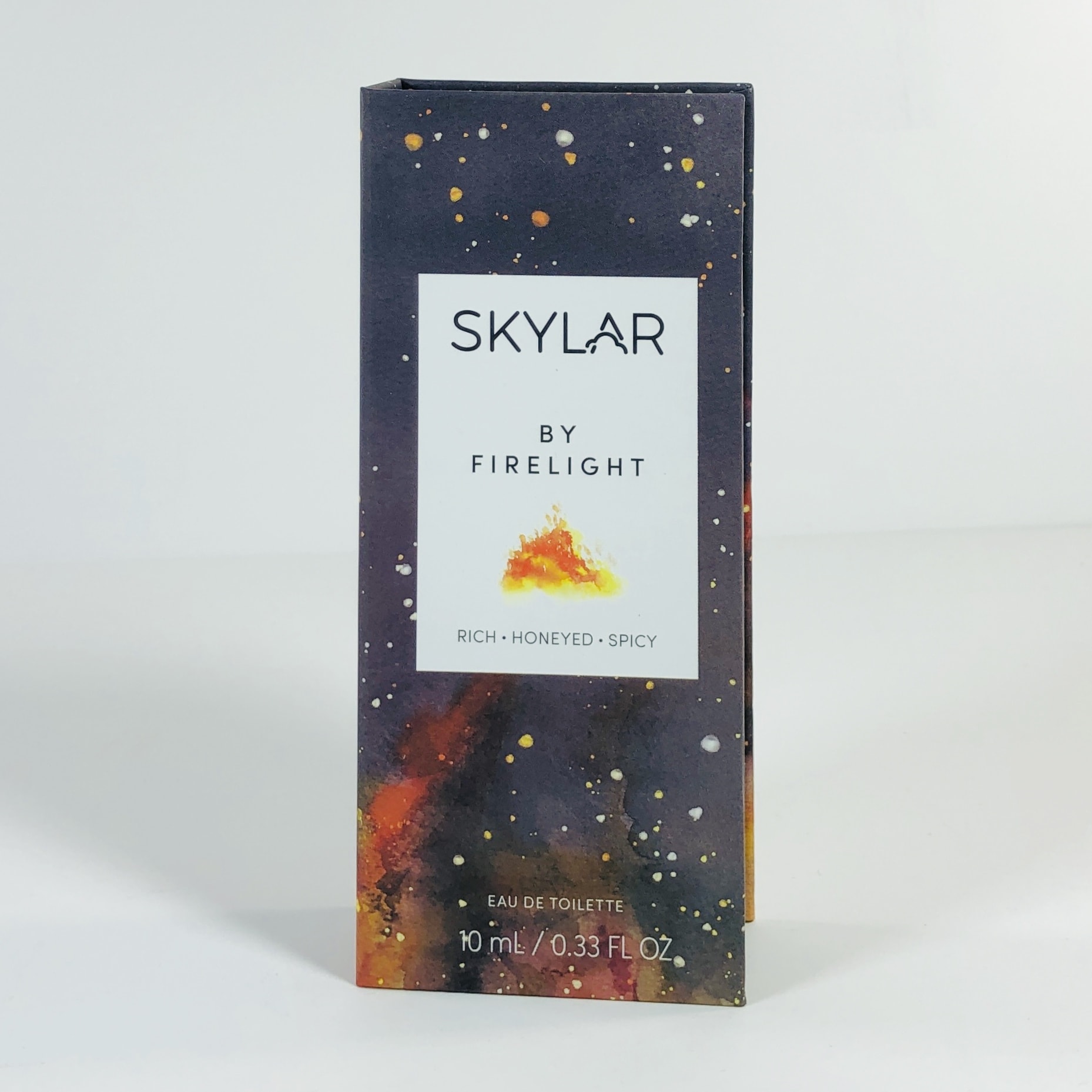 Skylar By Firelight Eau De Toilette Skylar Scent Club scents are only available to subscribers so this scent isn't available to the general public (although the standard Skylar fragrances are on the website and cost $29 for a rollerball). The fragrance arrived in this adorable box and mentioned that the scent is "rich, honeyed, spicy".
Cozy up by the fire as the world outside sparkles in snow and shadow. Rich, honeyed scents of pine, vetiver, and sweet amber will leave you feeling calm and comforted. Whether you're sipping cider by the fire with loved ones or warming up after a long day, By Firelight will warm your heart.
Ingredients were on the back of the box and include sugar based alcohol, water, and a perfume base that has essential oils such as vetiver and sandalwood.
My rollerball was kept snug in its shipping box.
Skylar encourages me to mix and match with some of their standard fragrances to come up with new combos.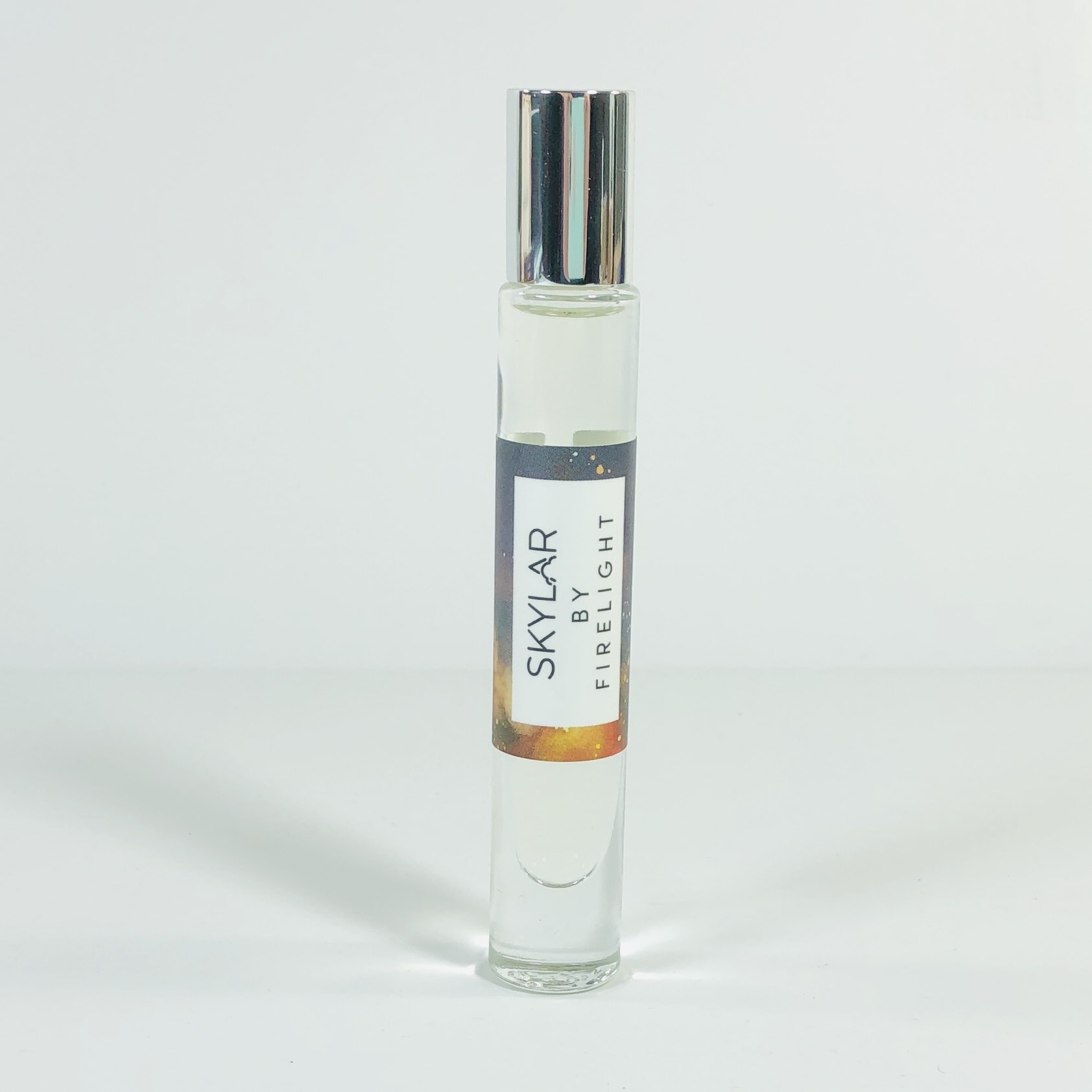 The containers hold .33 ounces (10ml) of fragrance.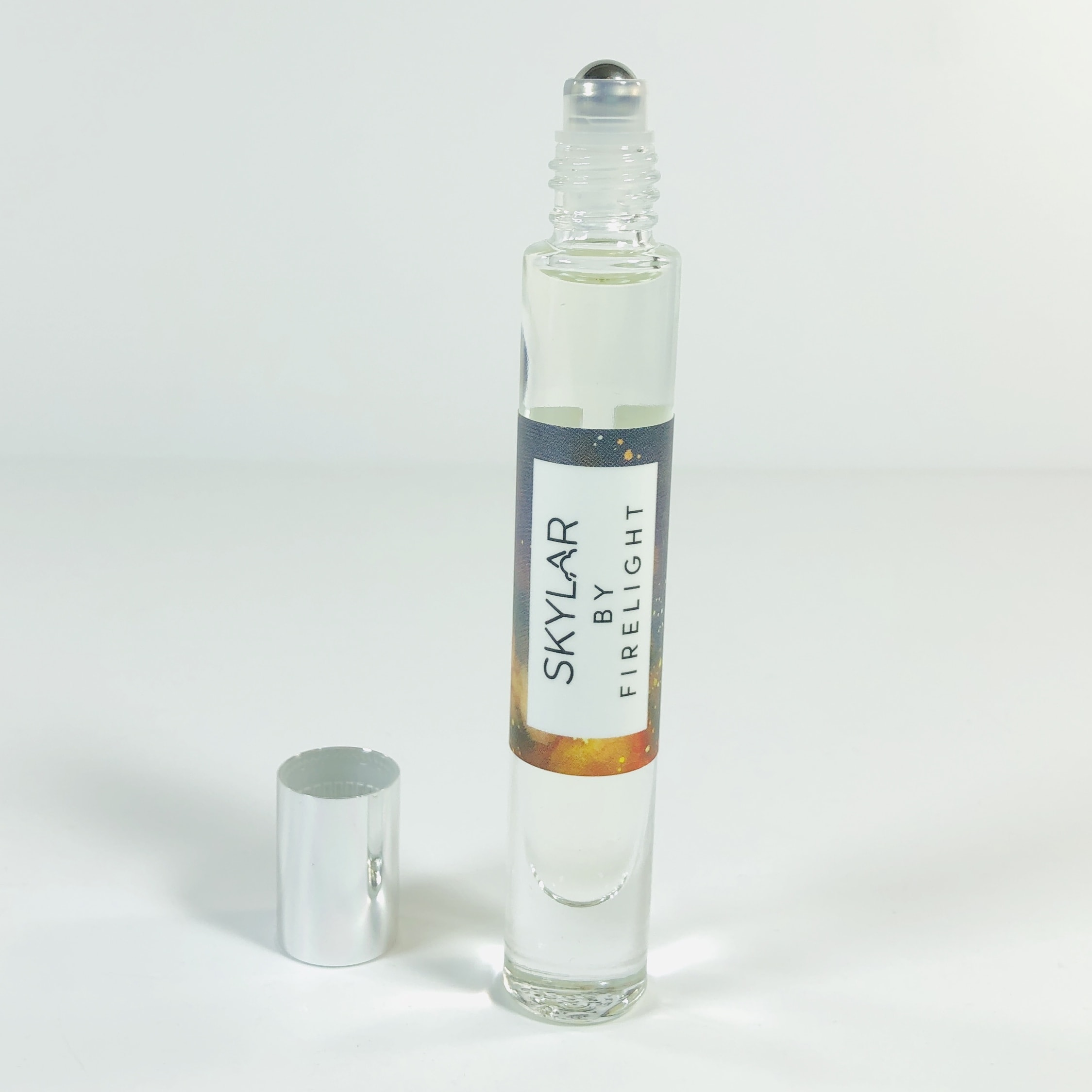 By Firelight smells kind of sweet, like syrup, and warm, like vetiver. I think the vetiver is the longest lasting of the scents on my arm and lasts a couple of hours, depending on the weather.
Skylar Scent Club is such a fun box to get, I love discovering the new scents they come up with each month! I also love that they send scents that are perfect for the season. By Firelight makes me think of camping and campfires and drinking something warm and fruity by the fire. The scents are not overwhelming and projection and longevity are both on the low side but this is fragrance for those who like to keep things a bit natural and a bit fancy, but never overpowering.
Any thoughts about this month's Skylar Scent Club box?