Rocksbox is a designer jewelry rental subscription service. For a flat monthly fee, you'll as many boxes as you can ship with 3 fabulous pieces of jewelry to try out and experiment with, and return when you're done and get your next set (free shipping both ways!). You can also keep the pieces you want to love forever at a discount off retail.
When you sign up you take a quiz to determine your style, your stylist curates your box based on your wishlist and tastes. I try to update my wishlist every month but realistically I only get in there every so often.
DEAL: Get the first month for FREE at Rocksbox when you use the coupon code mommysplurgexoxo.
All jewelry comes in a neatly tied little box that comes with a bow! This subscription box is definitely the best way to try out new jewelry without filling your collection to the brim or spending more than is necessary.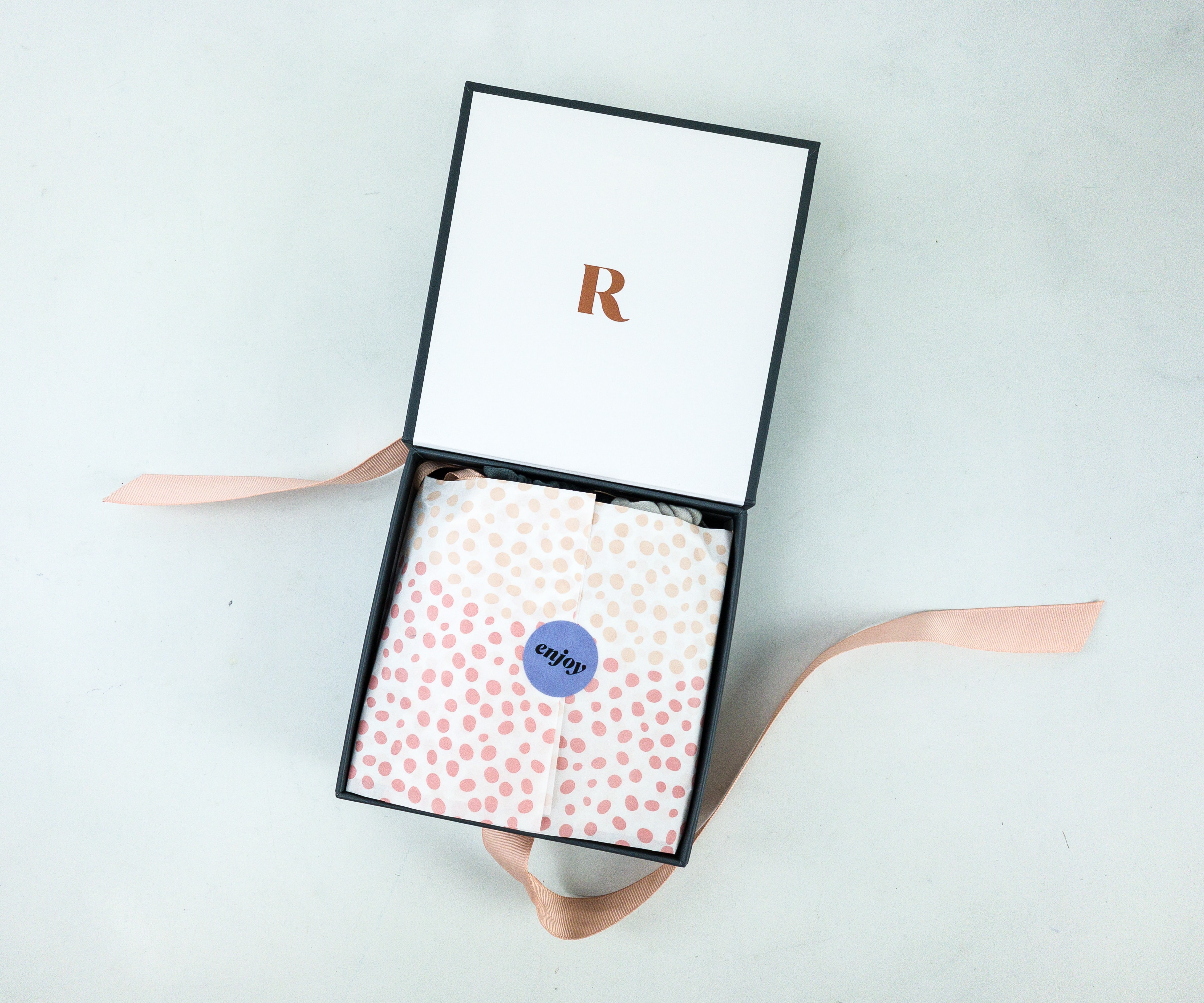 The packaging is very impressive. They really put extra care and protection in handling these precious items.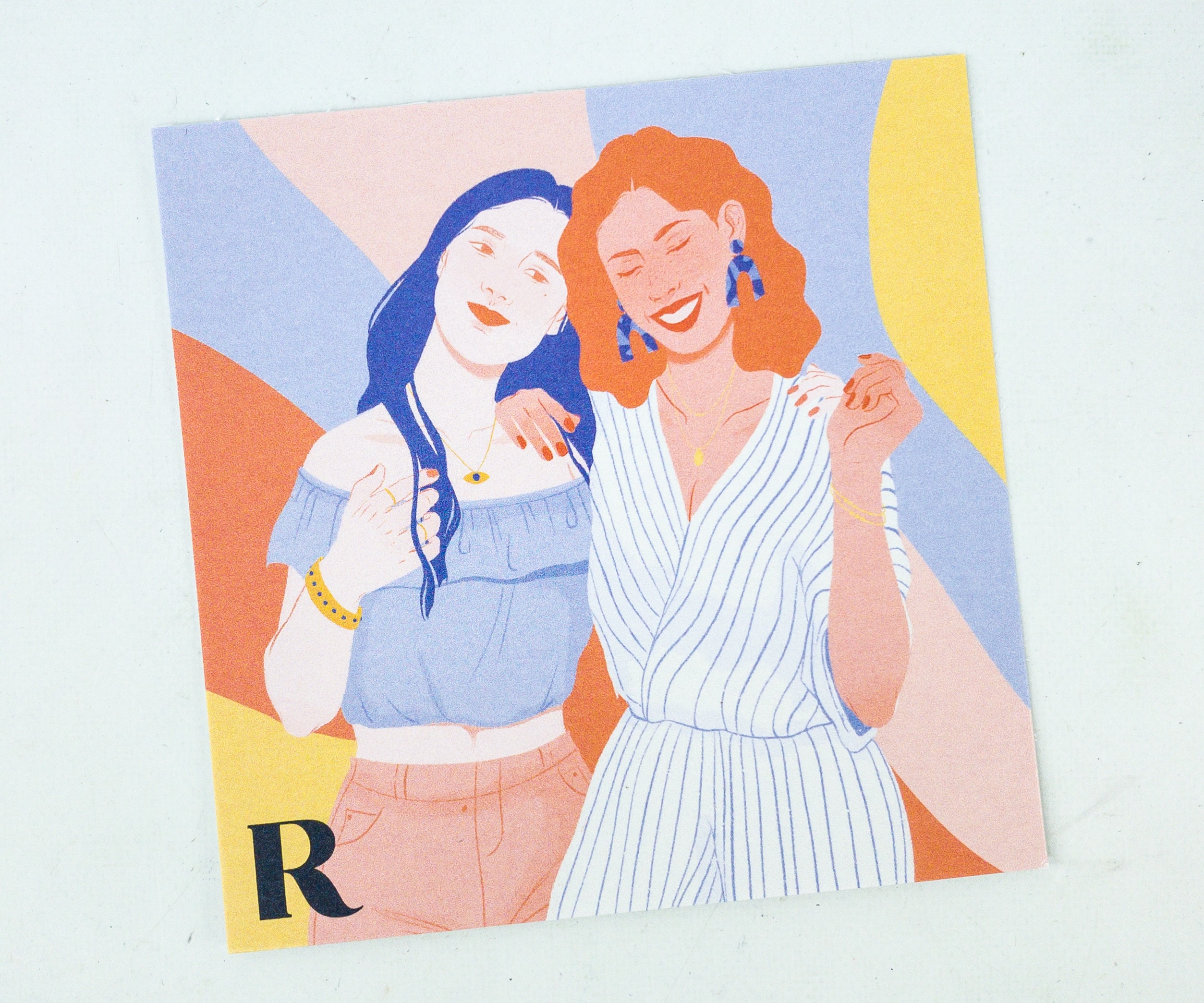 Rocksbox makes sure that their boxes turn around fast, with your subscription box being delivered quickly when you mail it, along with your feedback, so the style curator will know what to send next. You can get a new box every 4 to 5 days depending on when you return them. You can keep the box for a month if you like or return it as soon as you are done, it's your choice.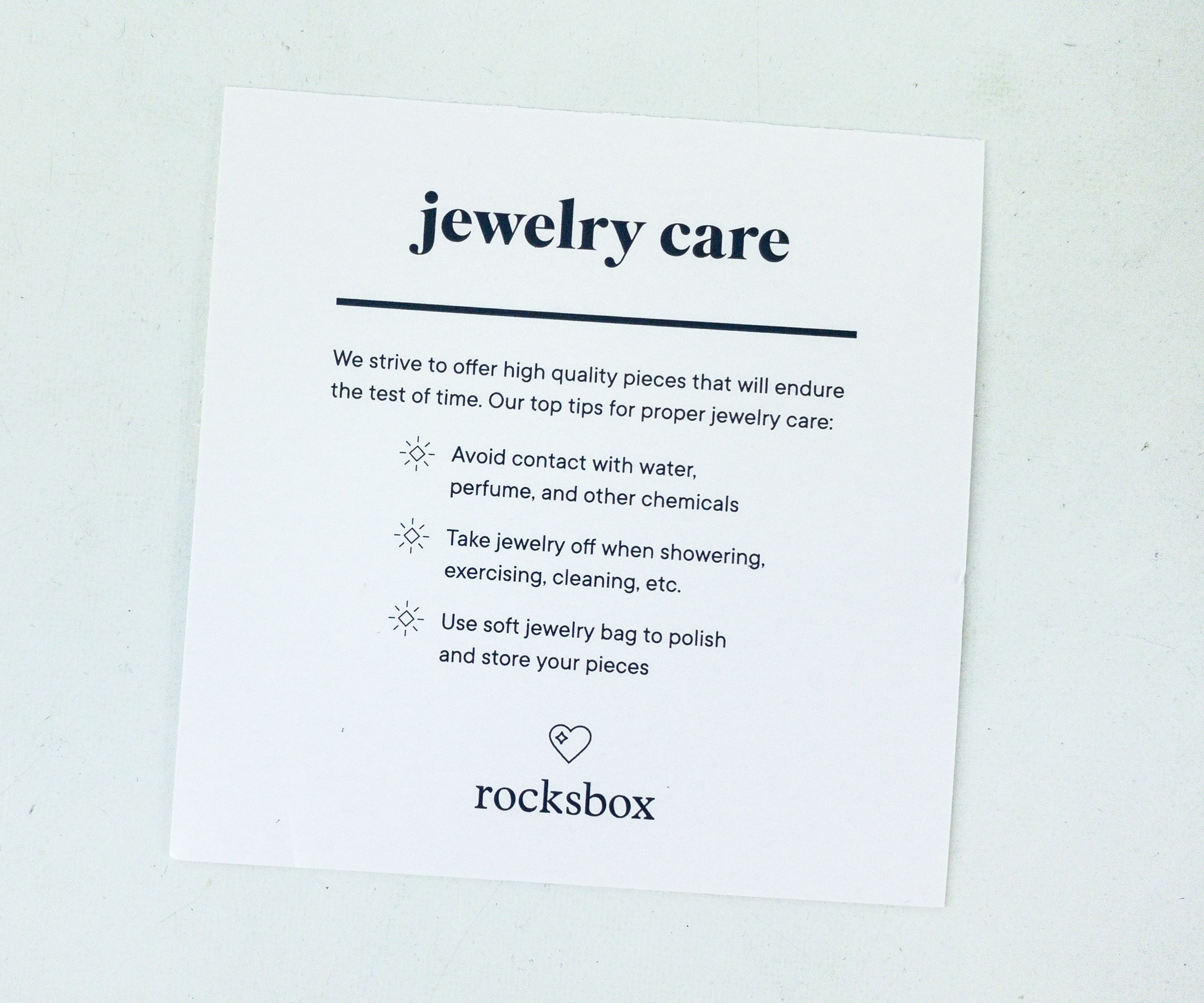 Every box includes a care card. Rocksbox believes that the highest quality of jewelry pieces deserve the best care and they gave us some tips on how to do so.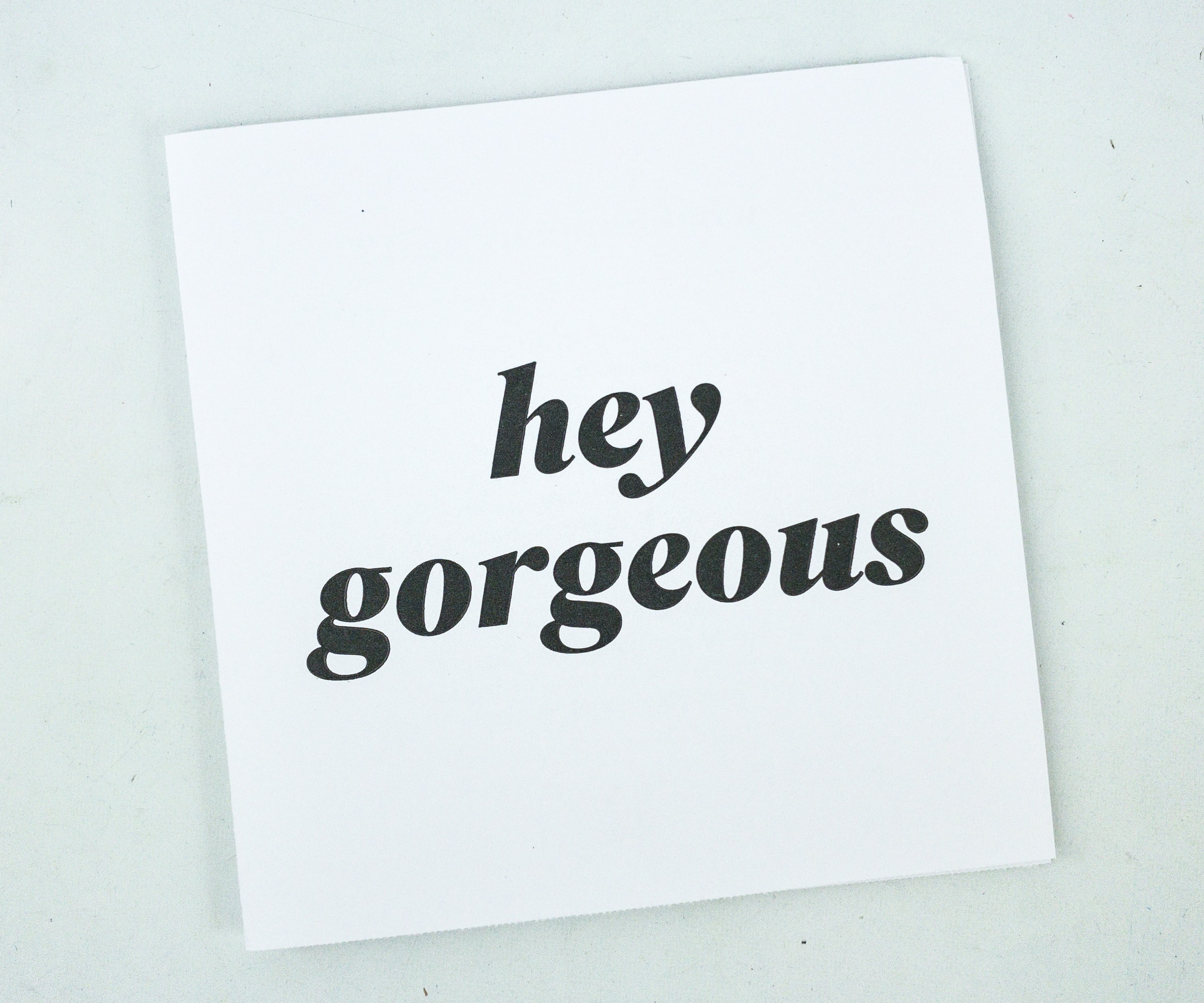 The information card features steps on how to use Rocksbox.
There's also a list of the items in the box along with member prices.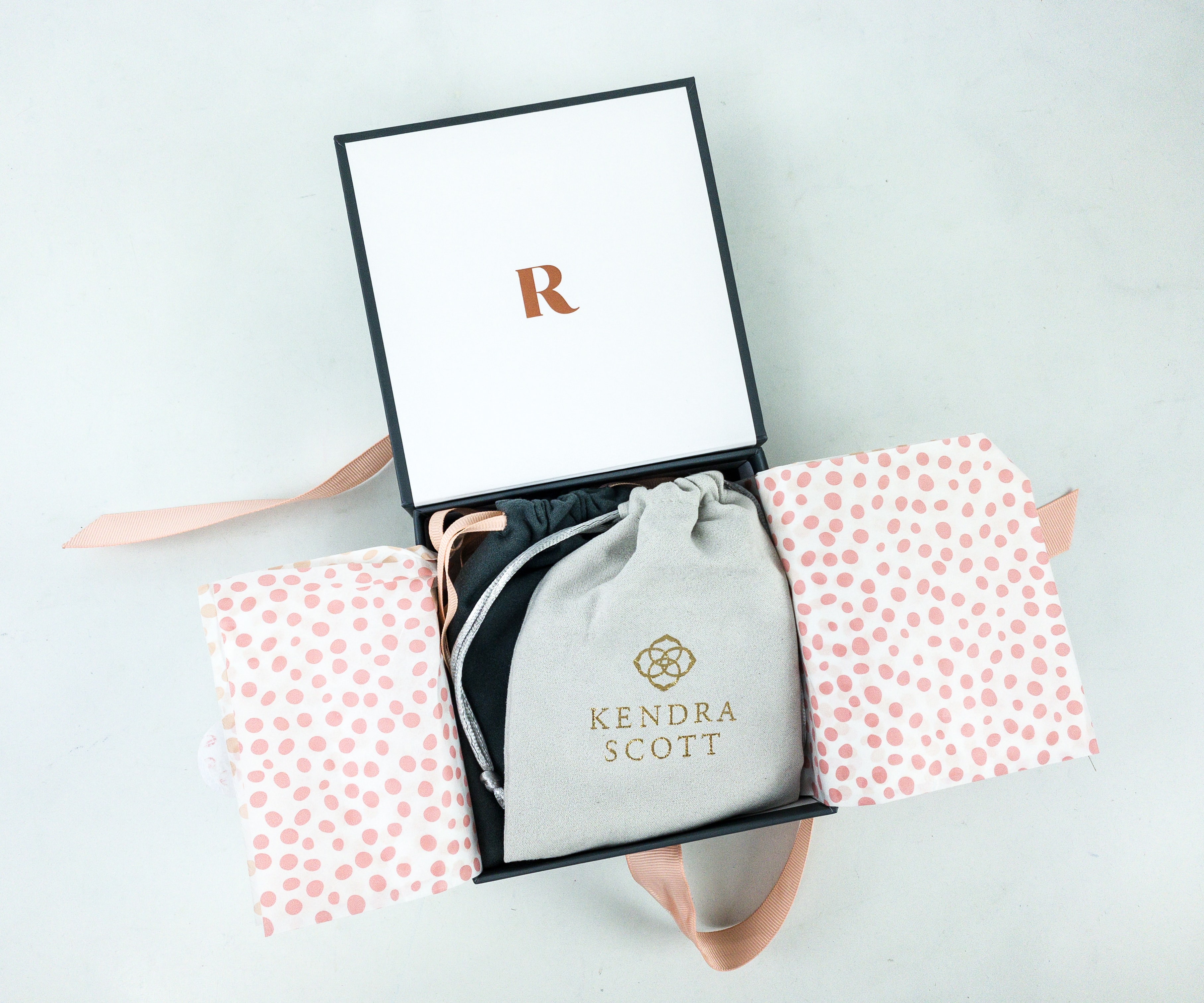 You can wear this month's collection as long as you want and even buy the ones that you wish to keep. You can send the rest back to get more collections when you're ready.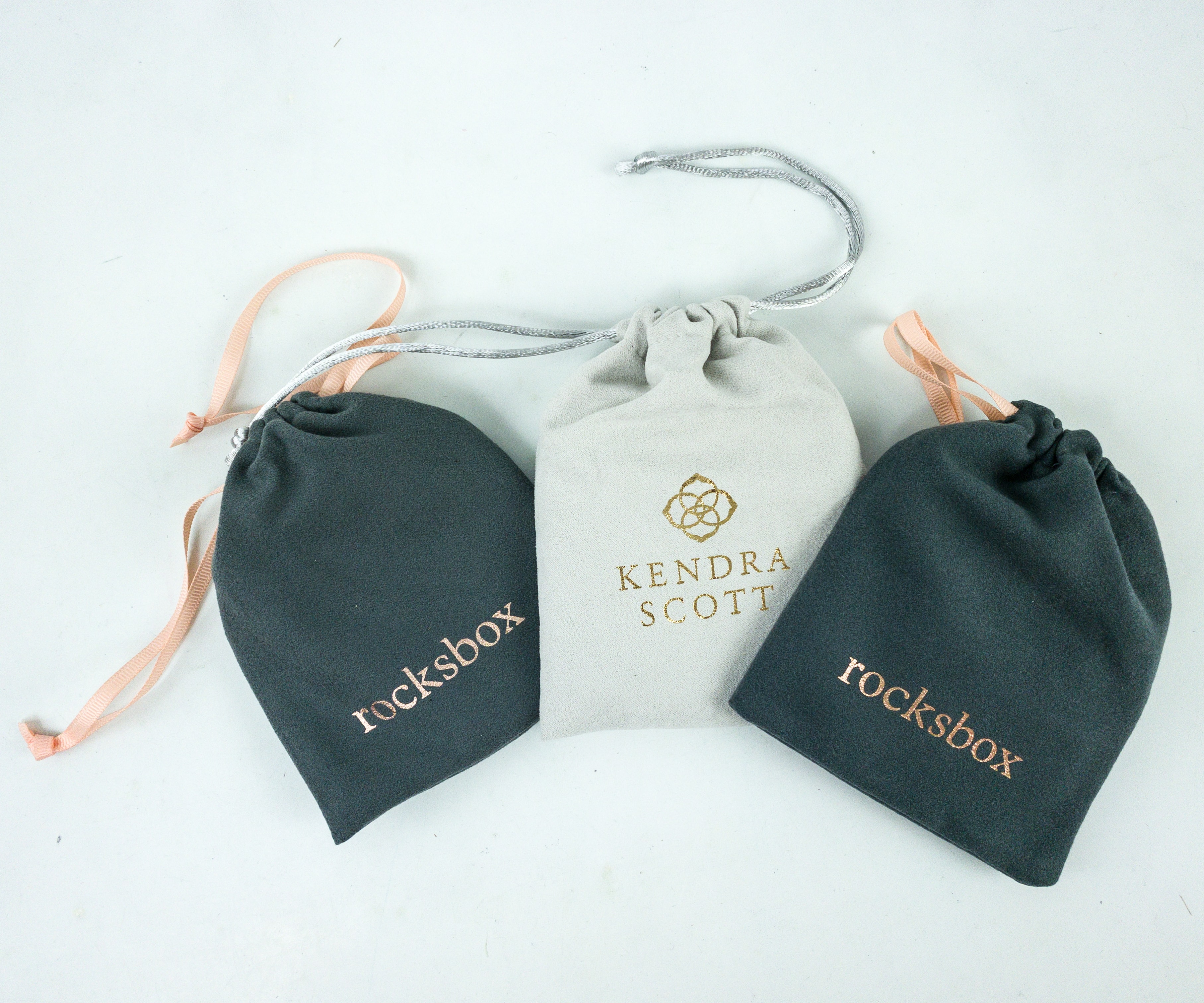 The items were placed in individual drawstring pouches.
Everything in the box! They all look gorgeous!

Sophie Harper Star Studs With Chain Drop in Rose Gold ($45) These earrings are made of rose gold over brass. They may be small, but they're eye-catching when they glisten especially when exposed in the light. Those gem-studded stars are simply gorgeous. The chain drop also added a little drama and although a bit whimsical, they're definitely appealing. Each measures 1.25″ long (with the chain drop).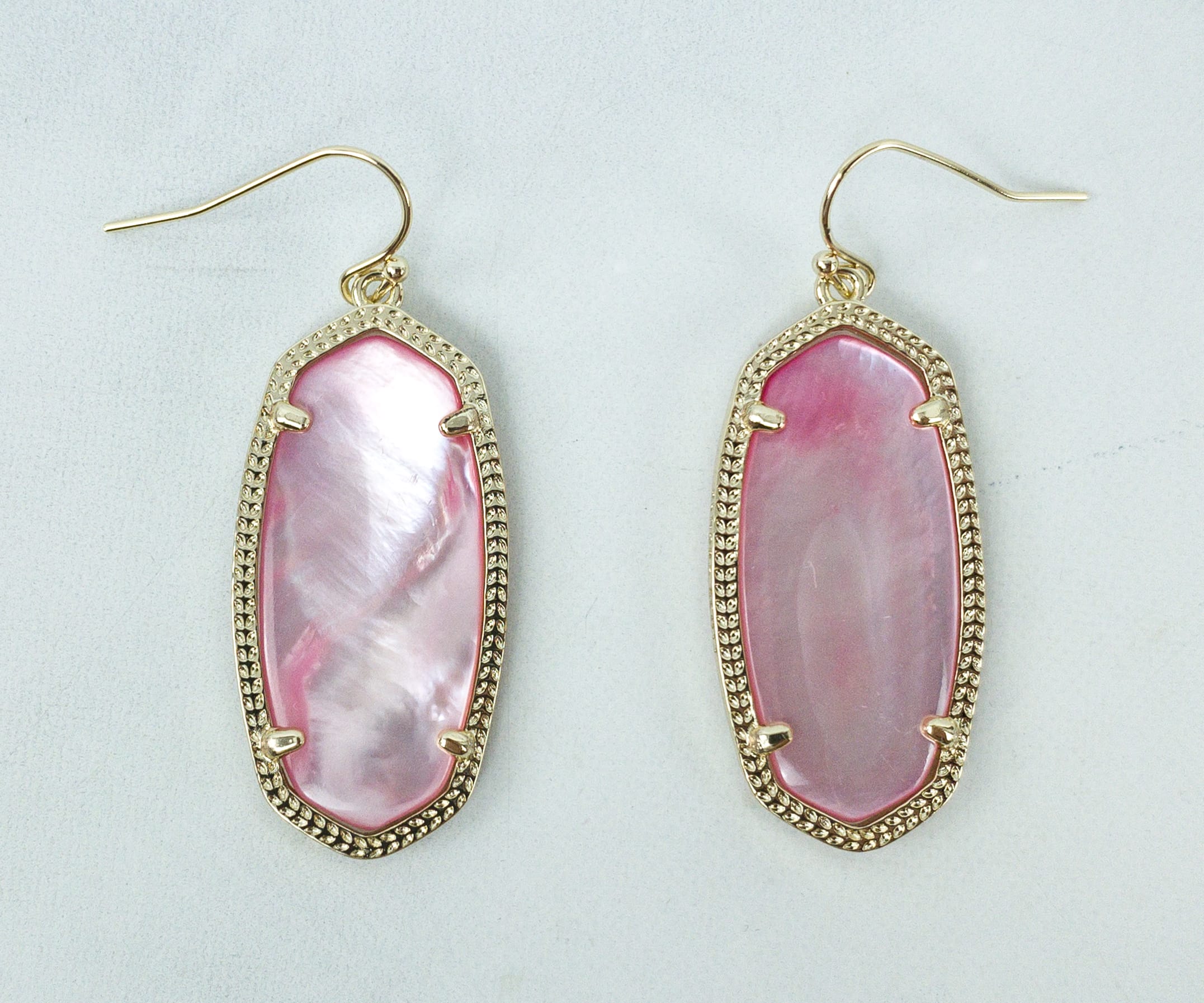 Kendra Scott Elle Earrings in Gold and Blush ($65) Compared to the first pair, this one is a lot more enormous! The pretty blush color of the stones radiates perfectly, making them a great pair to match and wear with formal attire like suits and dresses. These are made with 4k gold-plated brass with natural stone, measuring 1.5″ long each.
Ava Rose Aspen Necklace in Lilac Quartzite and Rose Quartz ($75) The combination of lilac quartzite and rose quartz in one necklace definitely made a beautiful and elegant piece. The necklace can be adjusted up to 24″, and it's made of 24k gold plating over the other and natural stones.
It works on any outfit, may it be a Sabrina cut dress or a plain white tee and jeans. It's really a beautiful and versatile piece that I would love to keep in my jewelry box and grab when I just want to look and feel fancy even in my simplest attire!
Everything in this month's box is chic and gorgeous! My obvious favorite is the necklace which looks great whether worn alone or paired with other accessories. Both pairs of earrings are stunners as well! My favorite part of this subscription is that I can wear these precious pieces as long as I want. Also, there's no need to break the bank to try gorgeous pieces for special occasions or events!
Have you tried RocksBox? What did you get this month?