Glamour Jewelry Box is a monthly jewelry subscription. Each box includes 3 trendy boutique pieces, which may include necklaces, rings, bracelets, or earrings. The best thing is that they're all for you to keep! Boxes start at $29.95, with a promised retail value of $75+!
DEAL: Get 10% off your first box! Use coupon code CJ10.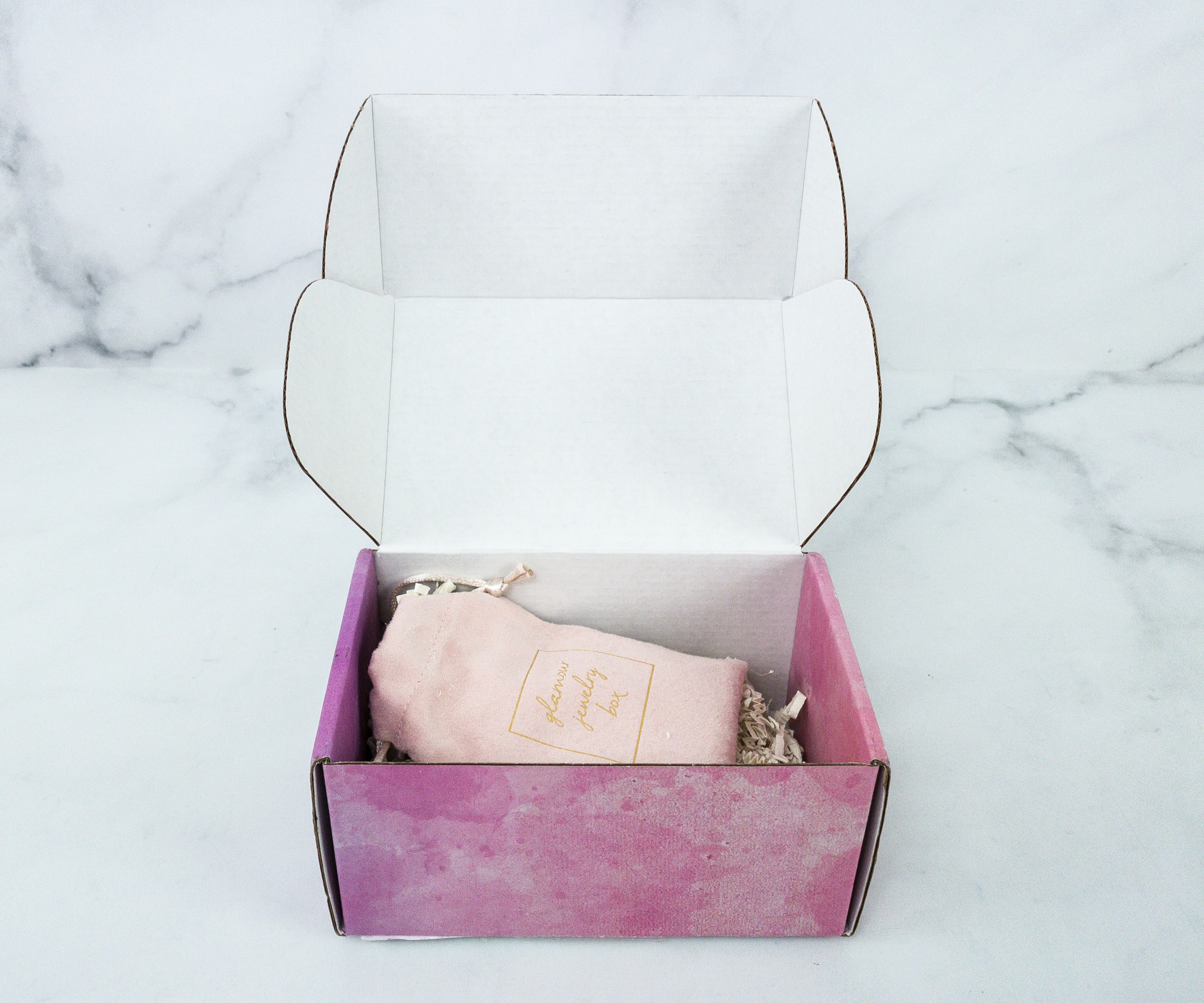 The jewelry pieces were placed in a soft fabric pouch.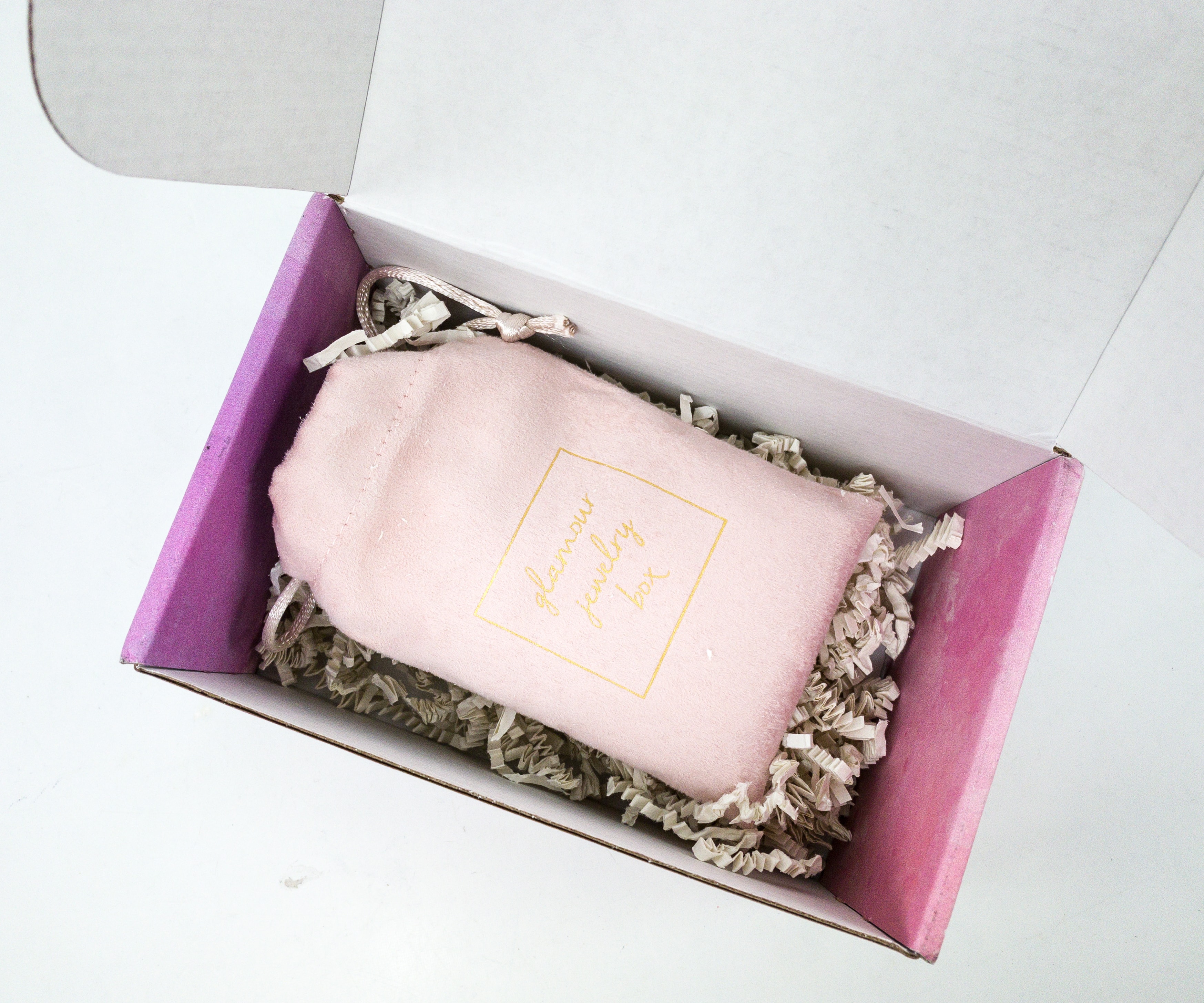 The box was also packed with white paper squiggles.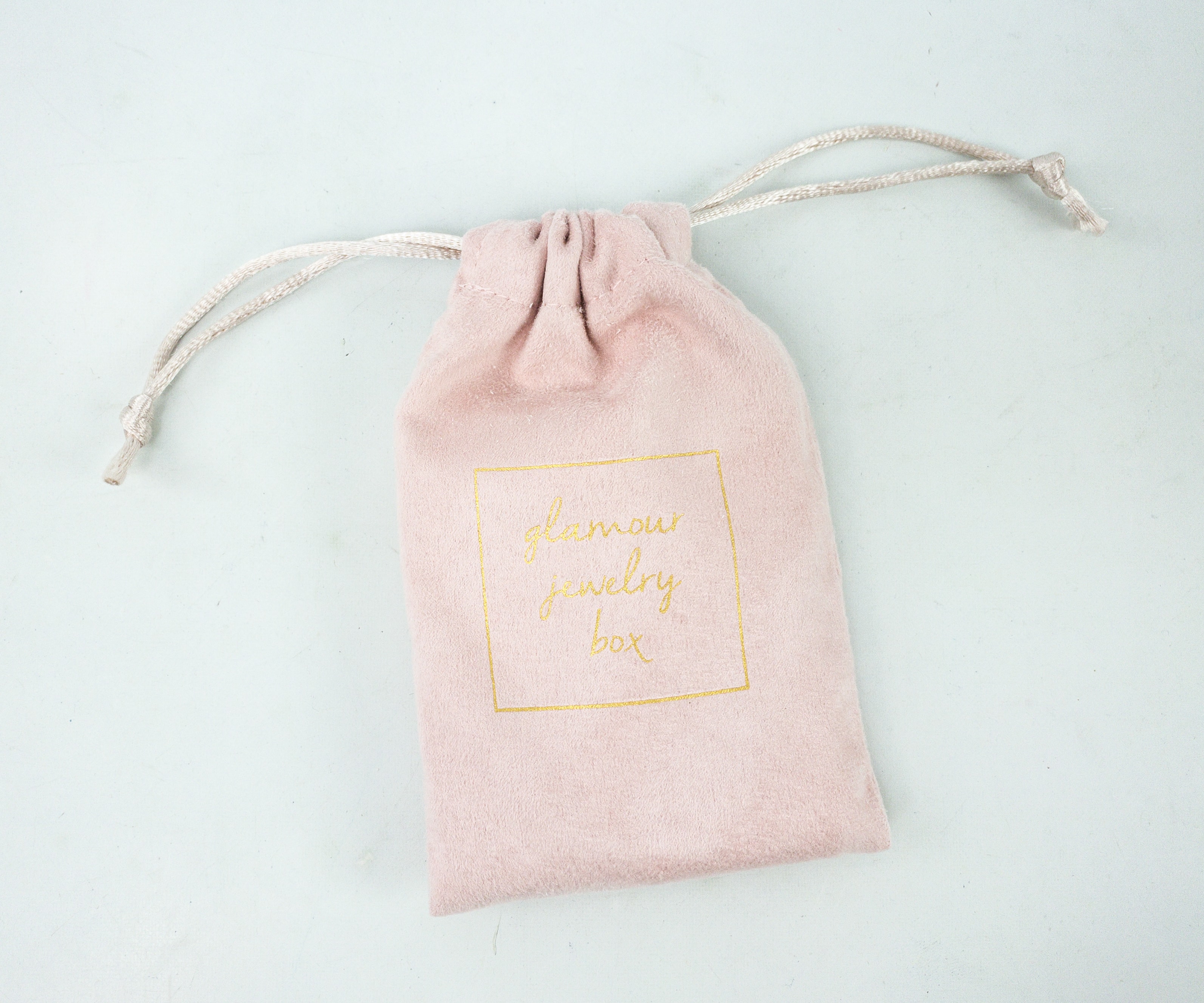 The soft bag is really cute, plus it makes a great way of keeping the pieces scratch-free, especially if you're bringing them with you wherever.
Everything in my box!
Laurel & Rose Tiffany Adjustable Bracelet ($23) The Tiffany bracelet came with an info card:
This bracelet can be worn loose or close to the wrist. With its easy adjustable slider, it adds a little extra sparkle to your outfit.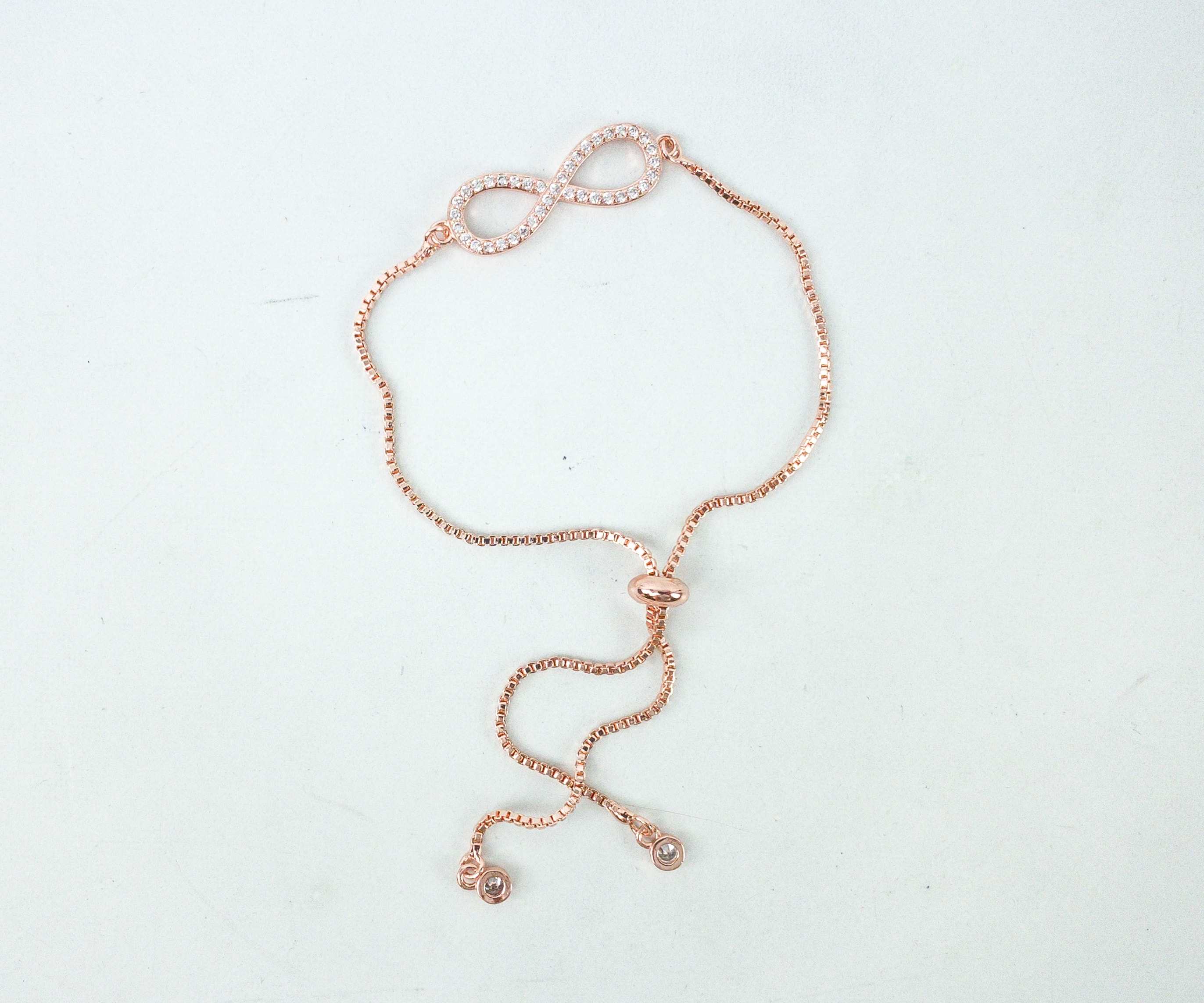 Just look at how elegant and shiny this piece is!
I love the studded infinity accent of the bracelet, it's really beautiful. The slider locks the bracelet in place, and also serves as an added decorative detail.
Madison Parker Broadway Hoop ($18) The next accessory I got is a pair of beautiful hoop earrings:
These twisted hoops provide a modern take on the classy shape. The Broadway hoops are lightweight and will easily become an everyday staple.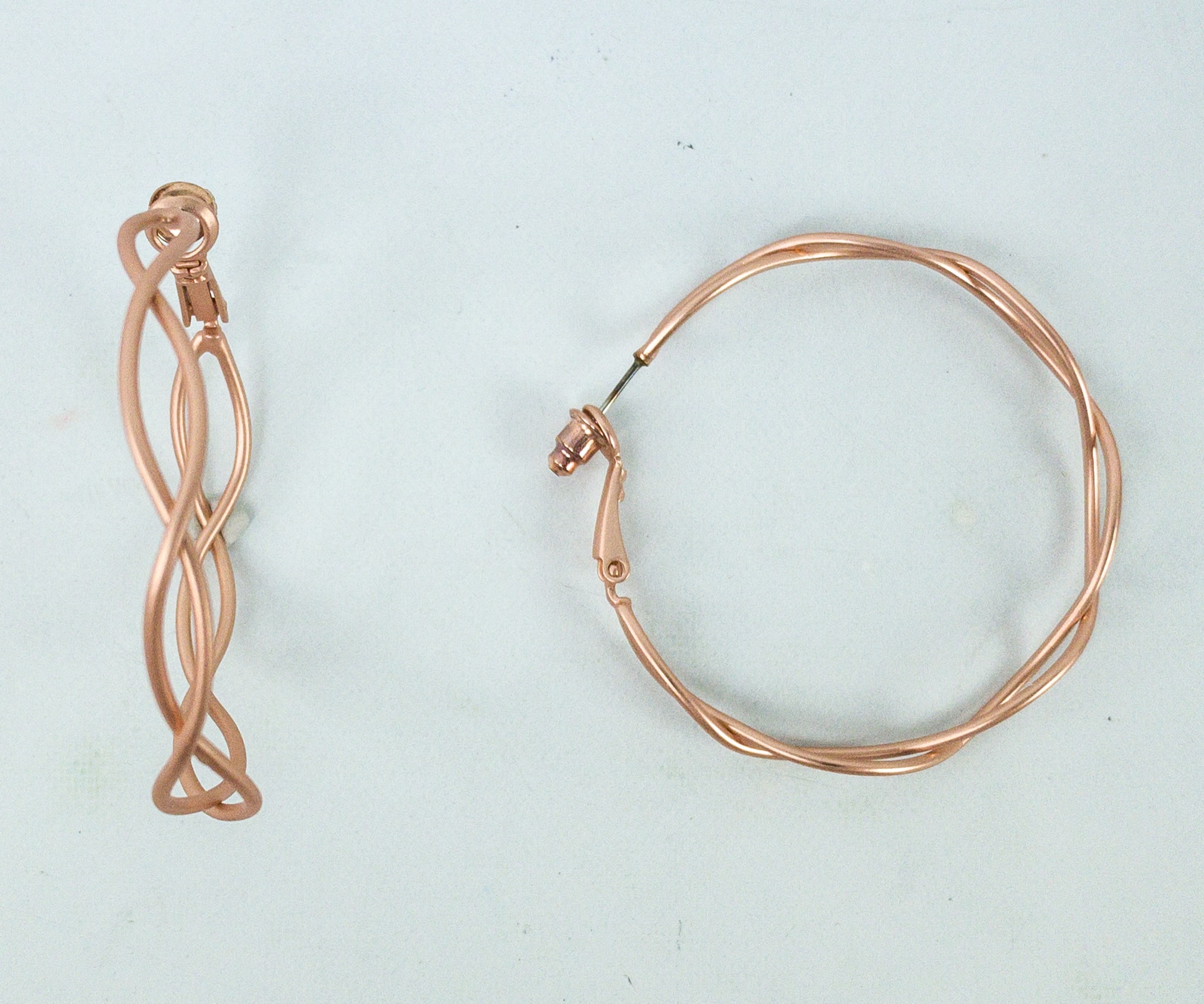 I got used to round-shaped hoops, so this style is really new to me. I was wondering if this pair will go well mixed and matched with my other pieces and outfits, and they did just great complementing my choices!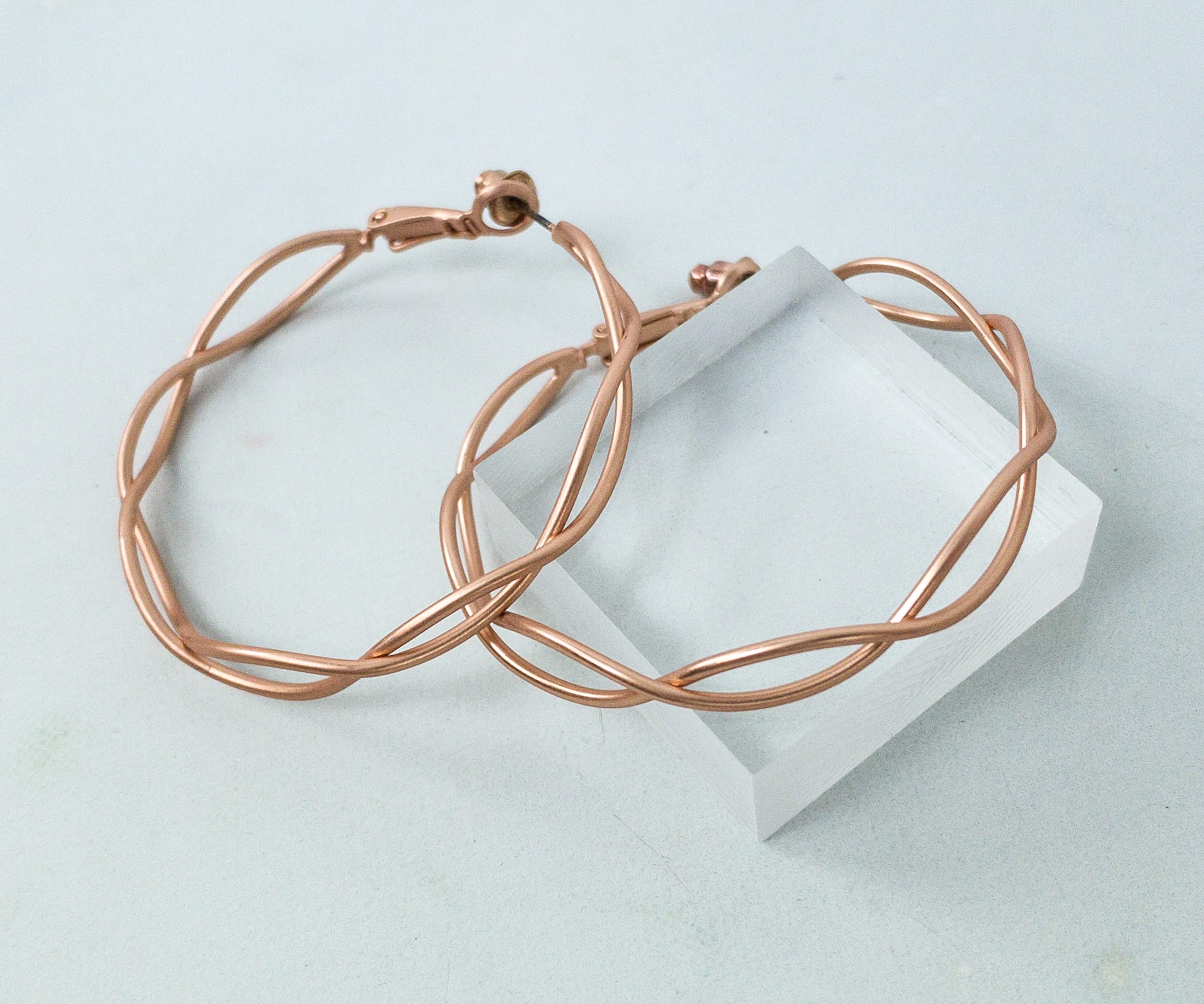 What I love about this pair is that, despite the enormous size, they're lightweight! Plus I think the matte rose gold is a super fresh look.
Madison Parker Elle Necklace ($28) The last piece that I got from this month's box is this Elle necklace:
The Elle necklace provides the perfect delicate, layered look with a romantic touch. The Elle makes it completely simple to elevate your outfit.
The necklace has two dainty chains.
The necklace even came with an extender so you can easily adjust the fit. Despite having two chains, they are locked and connected by a single lobster clasp.
The longer chain has a bigger accent which is a thin studded ring. The shorter chain came with a single, shiny gem. Together, one on top of the other, they look amazing and will definitely elevate your overall look!
I am so happy with the pieces I got this month, as everything looks elegant and gorgeous, and they're easy to mix and match! Events and parties are just around the corner, and dressing up will be a lot easier because I have these easy-to-use accessories. My favorite piece is the necklace, followed by the gorgeous bracelet. I wasn't sure about the hoops at first but when I tried them on, they worked great!
Have you tried Glamour Jewelry Box yet? What do you think of this month's box?