Bookroo is a monthly book subscription for kids! With this subscription, you can choose between board books (best for ages 0-3) and picture books (2-6+). They also have chapter books, perfect for ages 7-10. The retail value of the books you receive will always be above the subscription cost.
DEAL: Get 15% off your first order! Use coupon code HELLOSUB.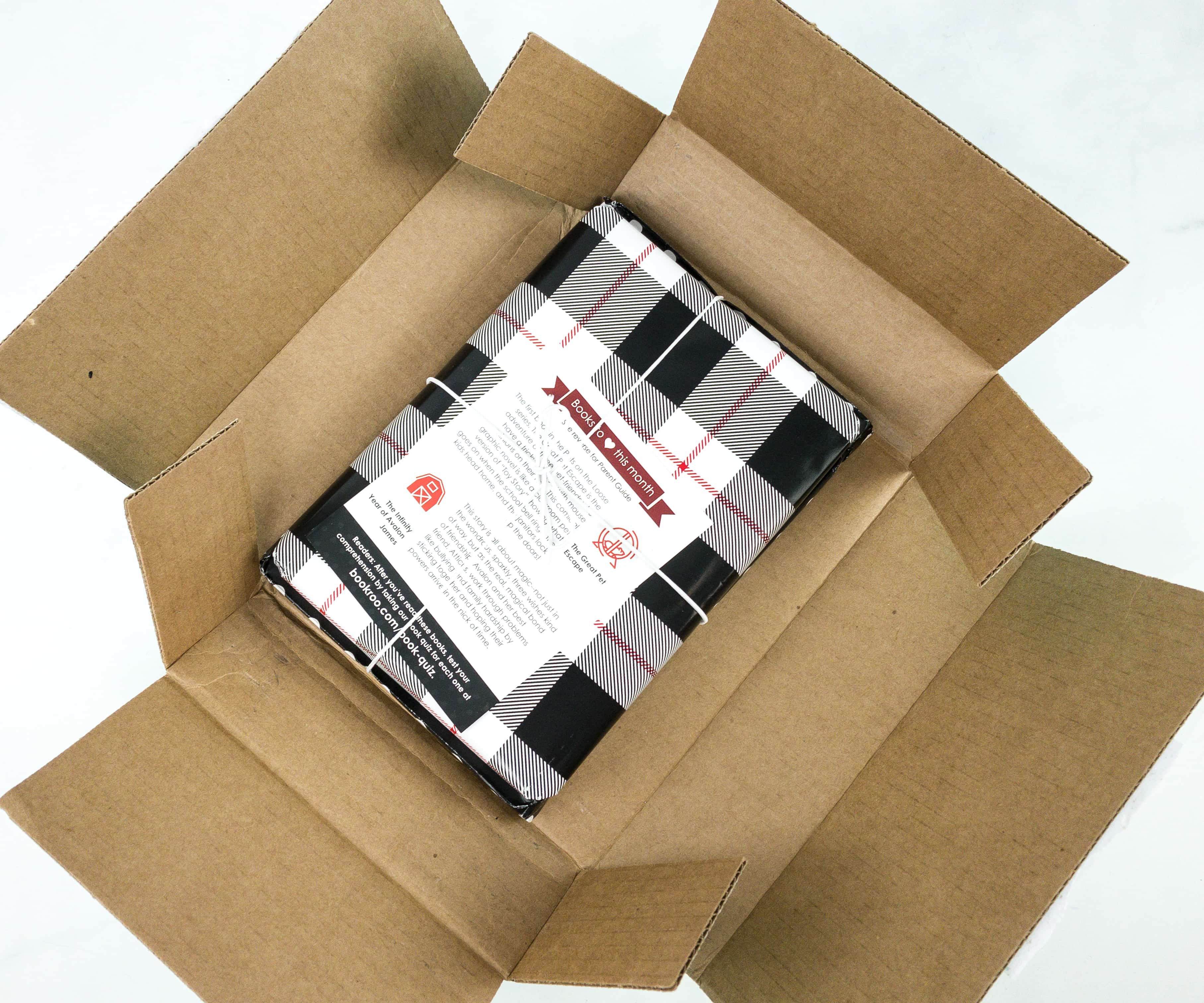 Your books will arrive neatly wrapped in gift paper and tied with a bow. It's a lovely touch, and it turns it into an easy gift for a grandparent to pick up! Throw on a card and bow, and they would be presentable for any gift-giving occasion. The paper is also premium wrapping paper, so the books are both pretty and well protected. The care with which the books were packed tells me the curator has a great love and respect for books.
The information card gives you a brief description of the books included in this box.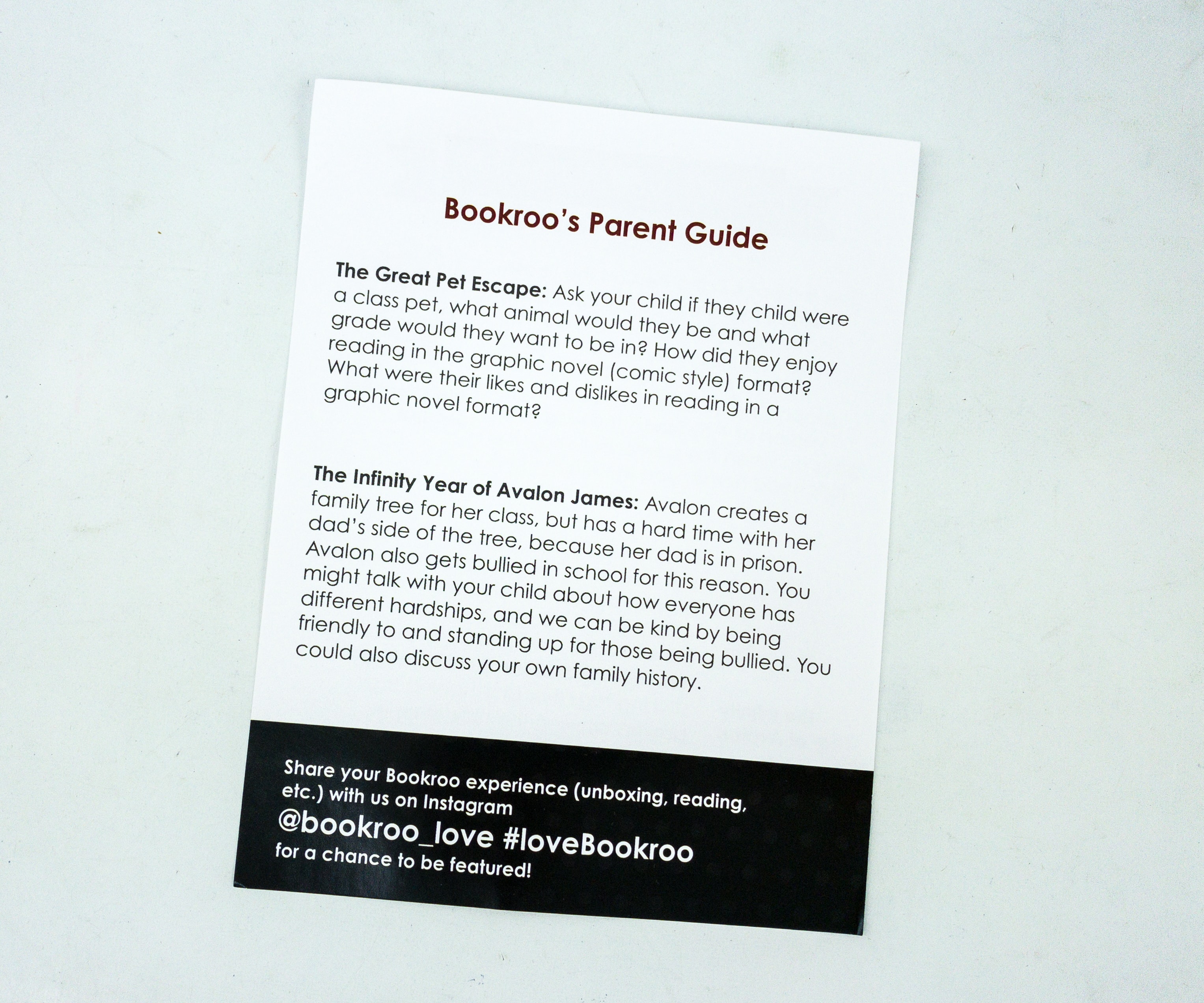 At the back, there is a guide for parents.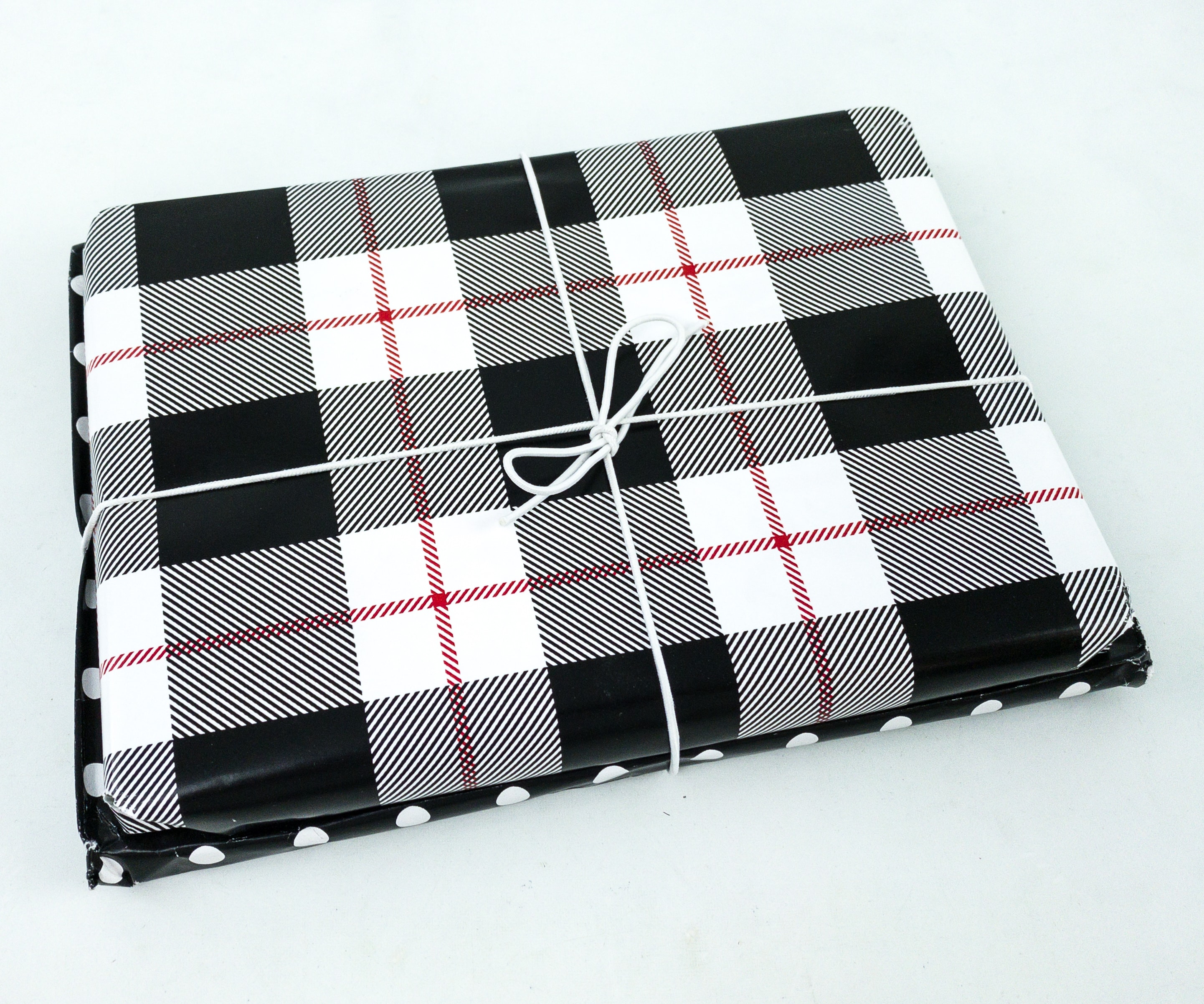 These can serve as perfect holiday gifts!
We were so excited to open them!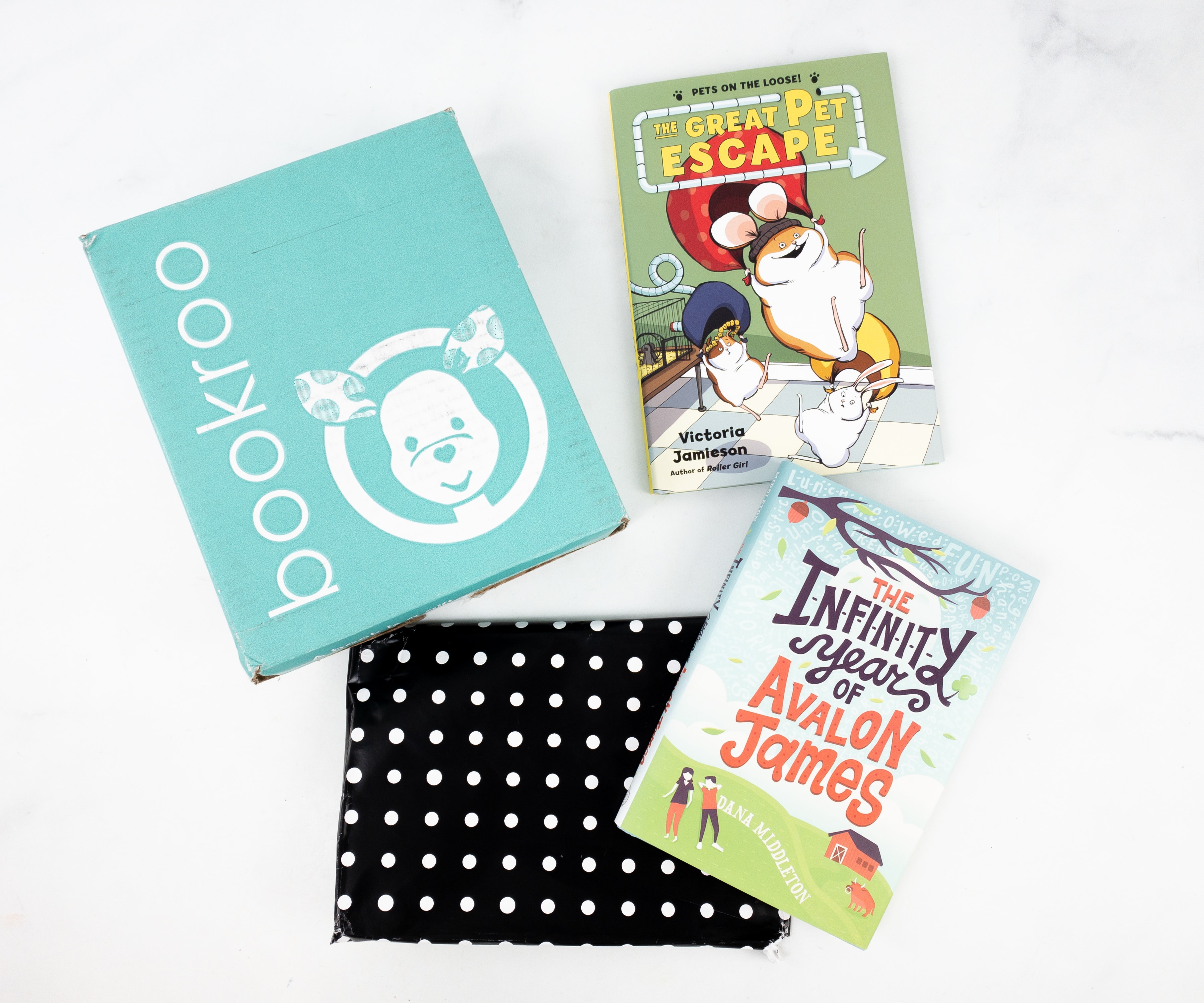 Everything in this month's box!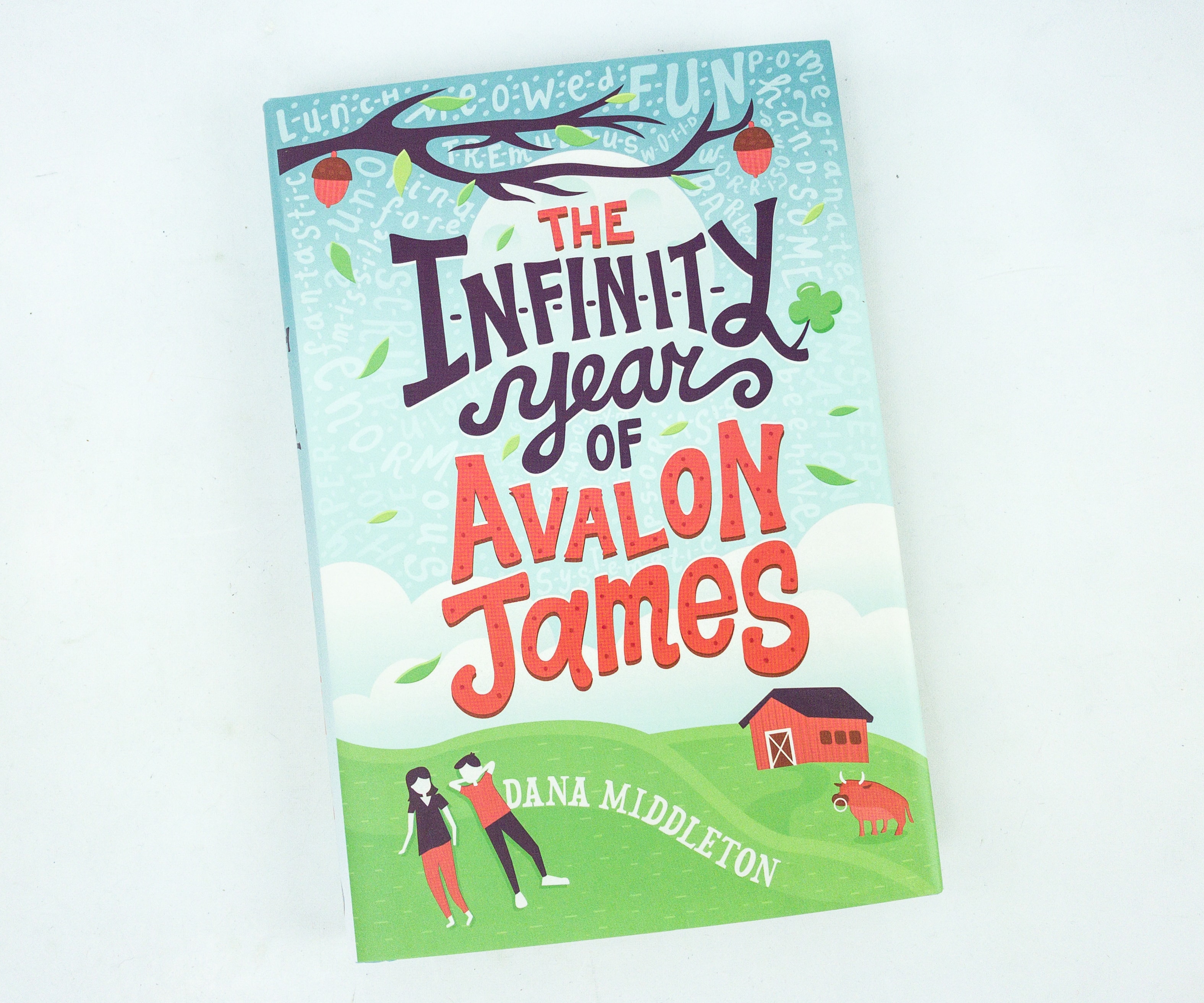 The Infinity Year Of Avalon James by Dana Middleton ($10.74)
Avalon James and Atticus Brightwell have a secret–one that they aren't allowed to discuss with anyone. This secret is shared between two best friends. When you and your best friend turn ten years old magical things are said to happen. You both will receive some kind of magical power. It can be a power you can call on time and time again. Or it can be a power that comes once when you need it most. It's your Infinity Year and the possibilities are endless.

The past year hasn't been great with her family being torn apart and bullying at school, so Avalon is depending on her magical ability to appear soon and help. With the clock ticking and her eleventh birthday approaching, which would be the end of her powers, Avalon's hopes are running high. Will she and Atticus get the powers they so desperately want and need?

Dana Middleton's debut novel is a wonderfully enchanting story of the possibility of magic and the even more magical bond between two best friends.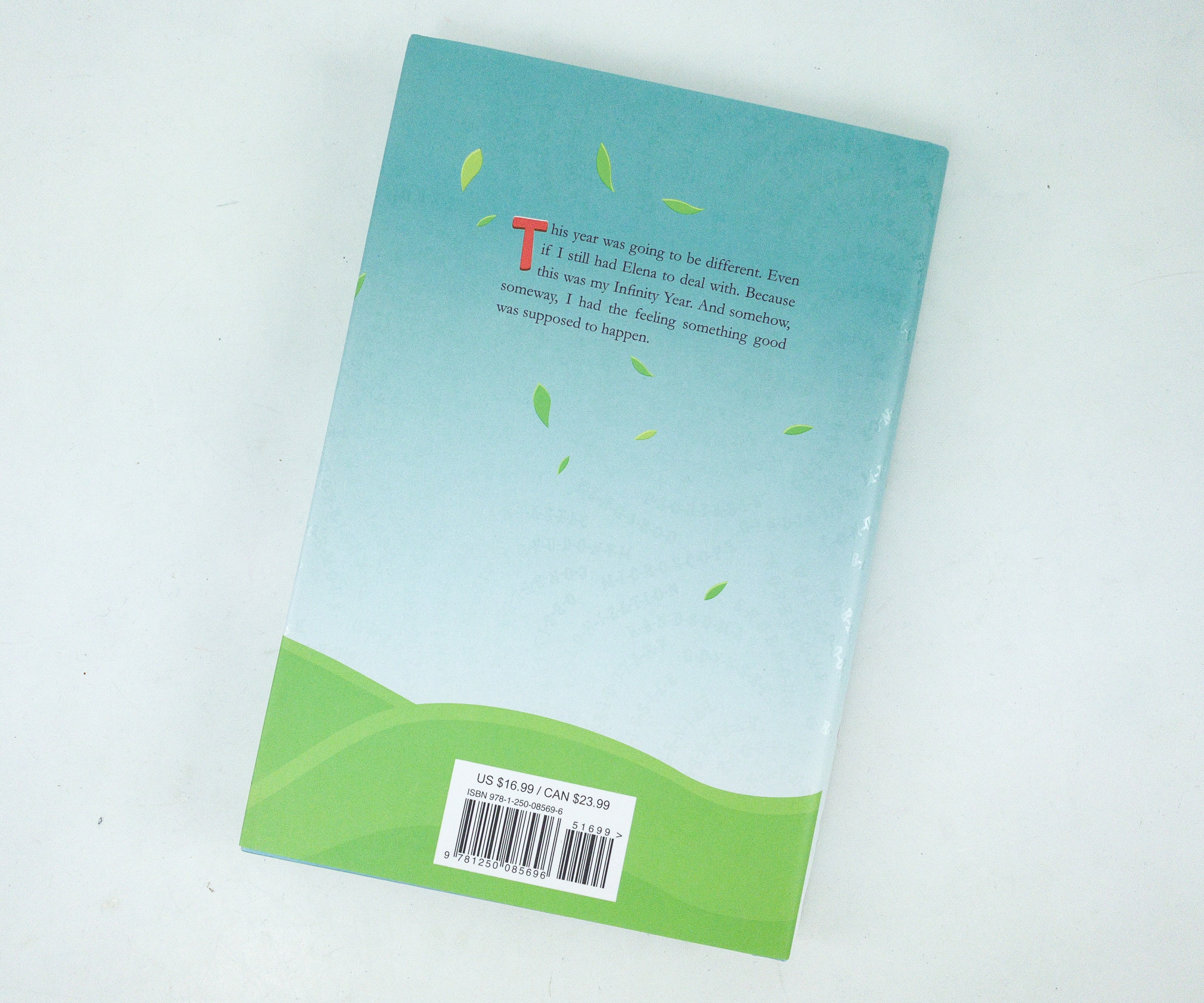 The story is about Avalon James' infinity year, where she believes that she'll have some powers and make good things happen!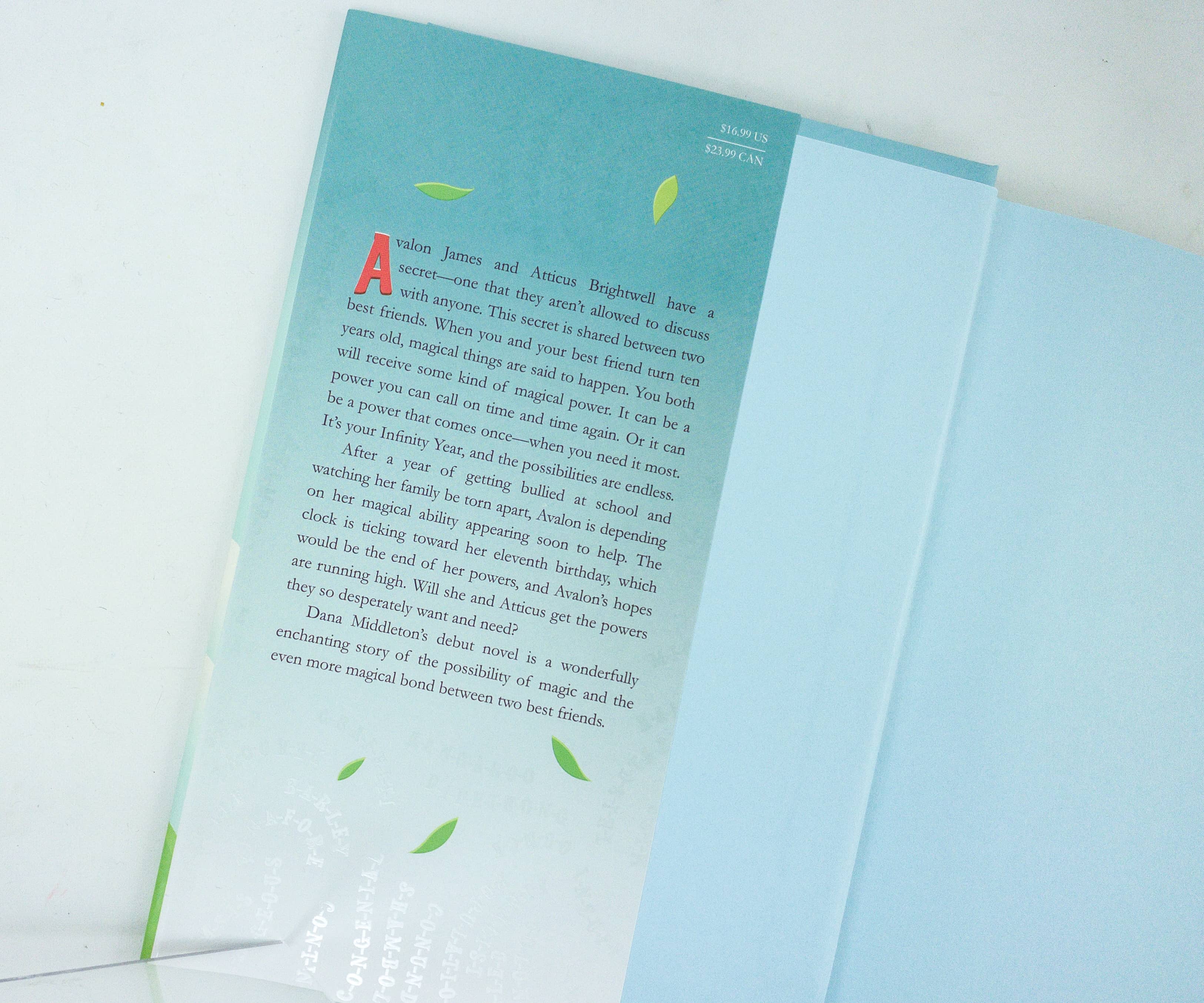 Aside from Avalon James, there's also her best friend Atticus Brightwell who will join her in her Infinity Year! As they turn ten years old, magical things are said to happen in their lives, and they will receive some kind of magical powers!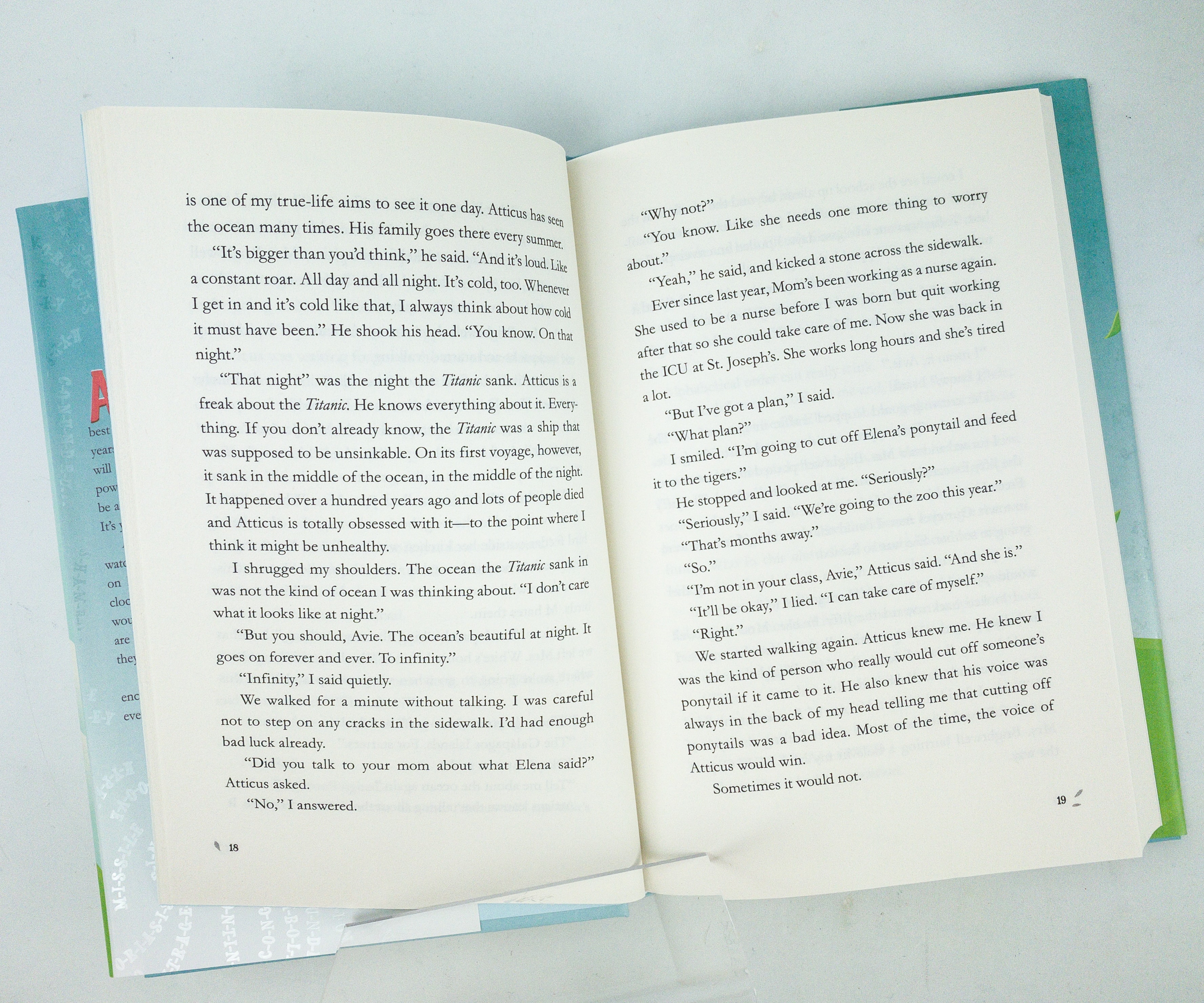 Chapter books like this, where the kids are coming of age, are good reads for kids who are also in the same stage in life as they will definitely relate with the character's experiences!
Aside from the great friendship between the two, we love how Avie applies everything that she learned in school in her life outside school. A lot of challenges may have happened, and her 9th year wasn't the best but she had also learned a lot of lessons that she will remember and make use of for the rest of her life.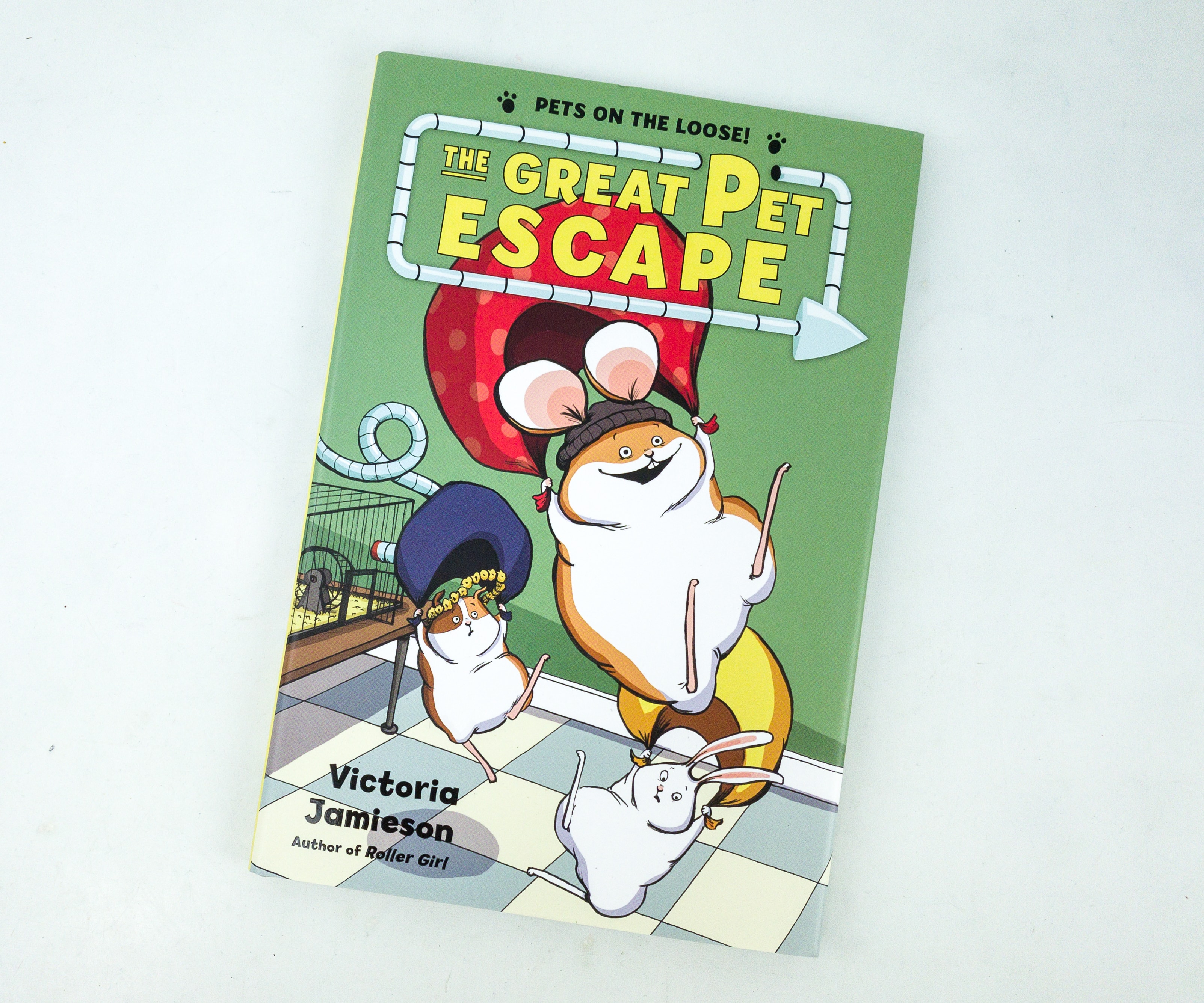 The Great Pet Escape by Victoria Jamieson ($6.79)
The class pets at Daisy P. Flugelhorn Elementary School want OUT . . . and GW (short for George Washington), the deceptively cute hamster in the second-grade classroom, is just the guy to lead the way. But when he finally escapes and goes to find his former partners in crime, Barry and Biter, he finds that they actually LIKE being class pets. Impossible!

Just as GW gets Barry and Biter to agree to leave with him, a mouse named Harriet and her many mouse minions get in their way. What follows is class-pet chaos guaranteed to make readers giggle . . . and maybe look at their class pets a little differently in the future.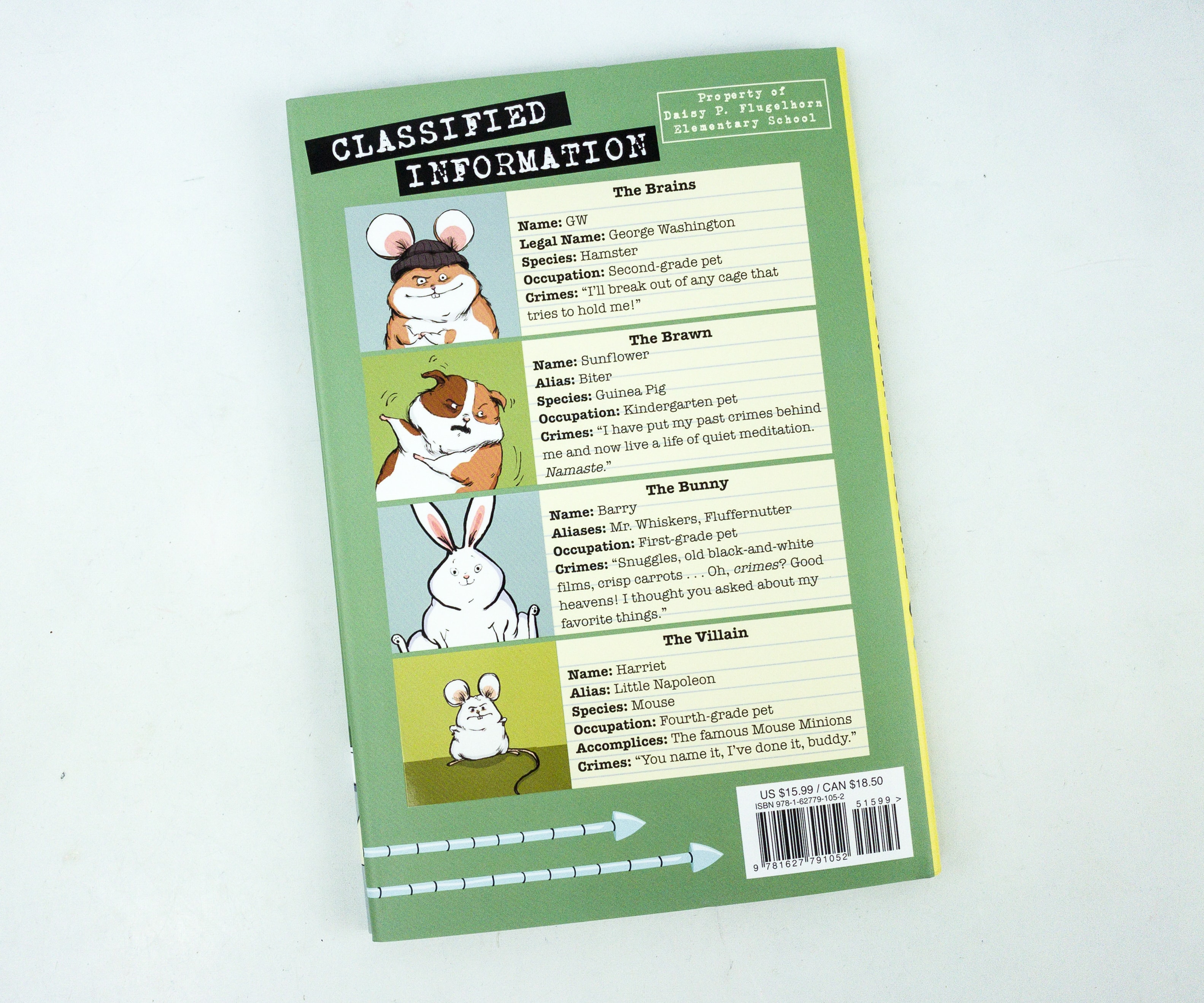 We find it funny how they turned the back of the book like a criminal record that introduces the characters of the story!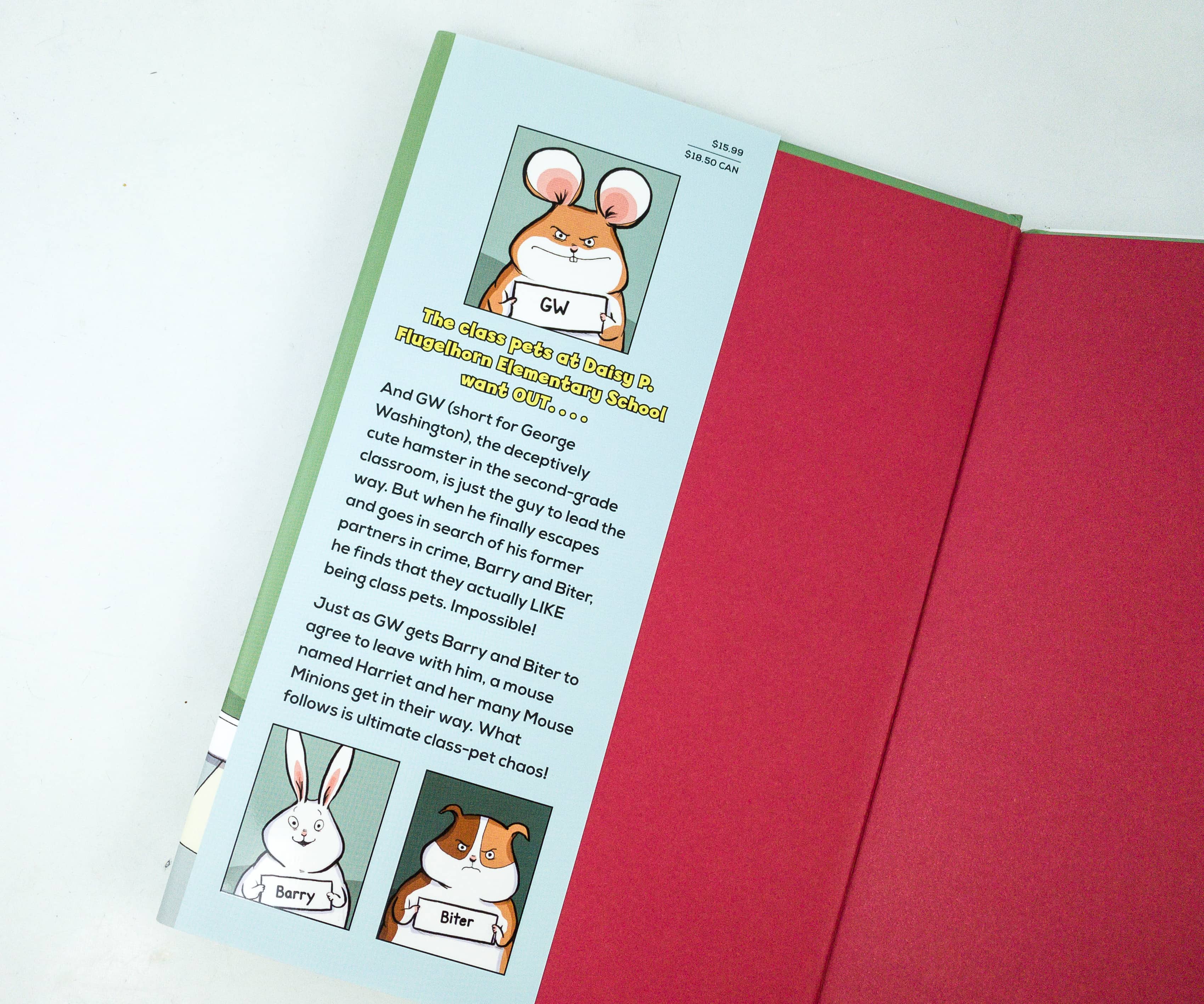 The story is about the class pets who are plotting to escape from the Daisy P. Flugelhorn Elementary School, and how their plan turned into class-pet chaos!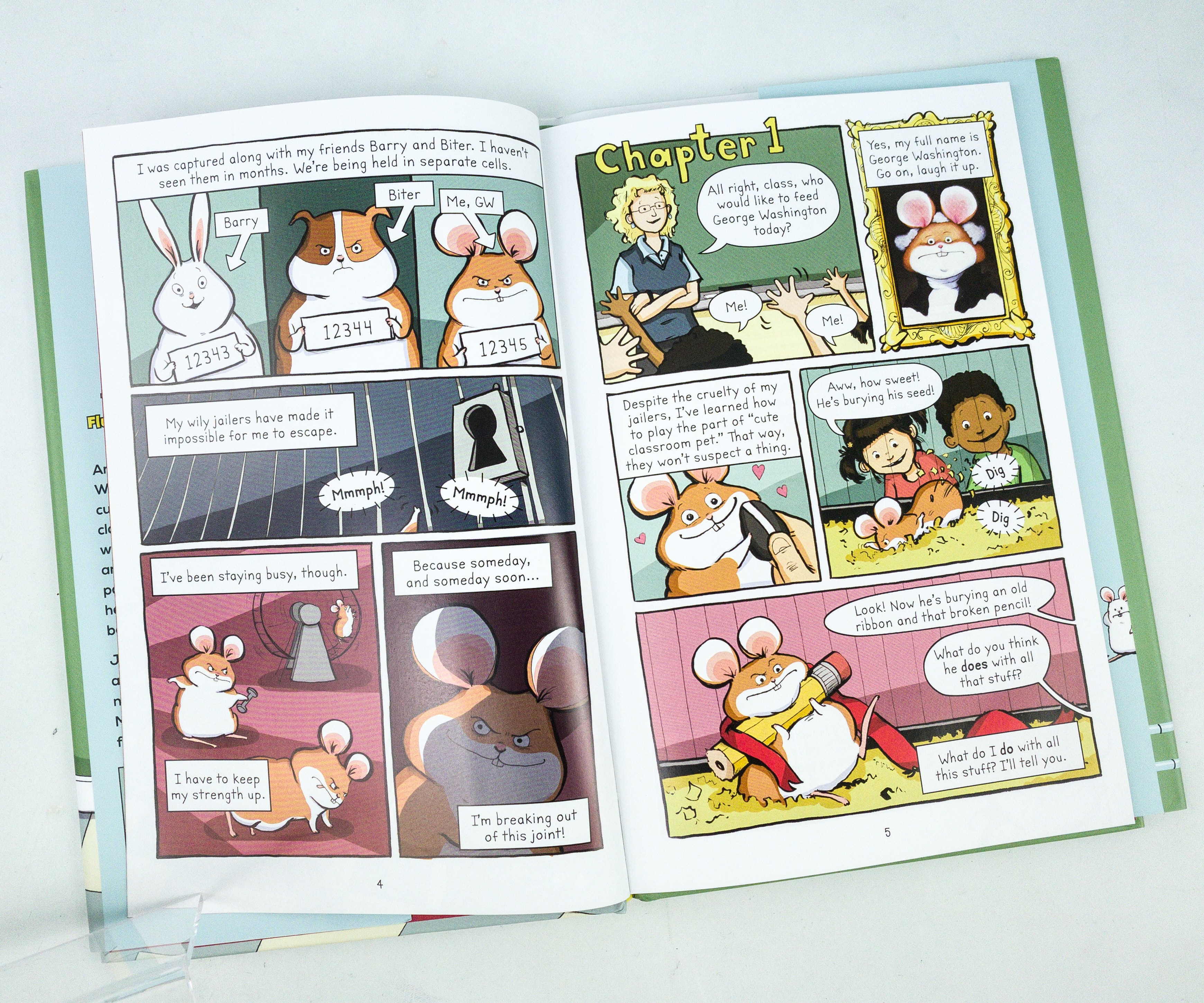 It's not your typical text-only chapter book, as they presented the story in a graphic novel style, and we're here for it!
We enjoyed the story, it's hilarious and fun, and the kids can't stop laughing the whole time!
We love this month's chapter books, as both of them are filled with fun and lessons! My kids adore the friendship between Atticus and Avie, as well as the teamwork of the pets in the second book. This is really a great book subscription that sends us amazing titles for kids! If you're also looking to build a home library for your kids, this subscription is one of the best ways to do so, and it makes just an amazing holiday gift for a child you adore!
What do you think of this month's book selections?