Amoda Tea is a premium tea subscription that sends hand-selected teas sourced from small, independent tea companies. There are two choices of box available — the Original Monthly Tea Box and The Low Caff. Both cost $20, have free shipping to Canada/US (no international shipping yet), and you can also add on some extra bonuses like a perfect teaspoon or extra tea bags. They also have a tasty tea guarantee — if you don't like a tea in your box, they'll replace it in your next box!
We scour the shelves of independent tea companies across North America to find unique teas, delicious blends and fun flavours. We offer a way to discover the hidden gems of the tea world, support the up-and-coming tea companies and taste the very best they have to offer.
This is a review of the Original box.
DEAL: Get 40% off of your first month! Use coupon code HELLO40.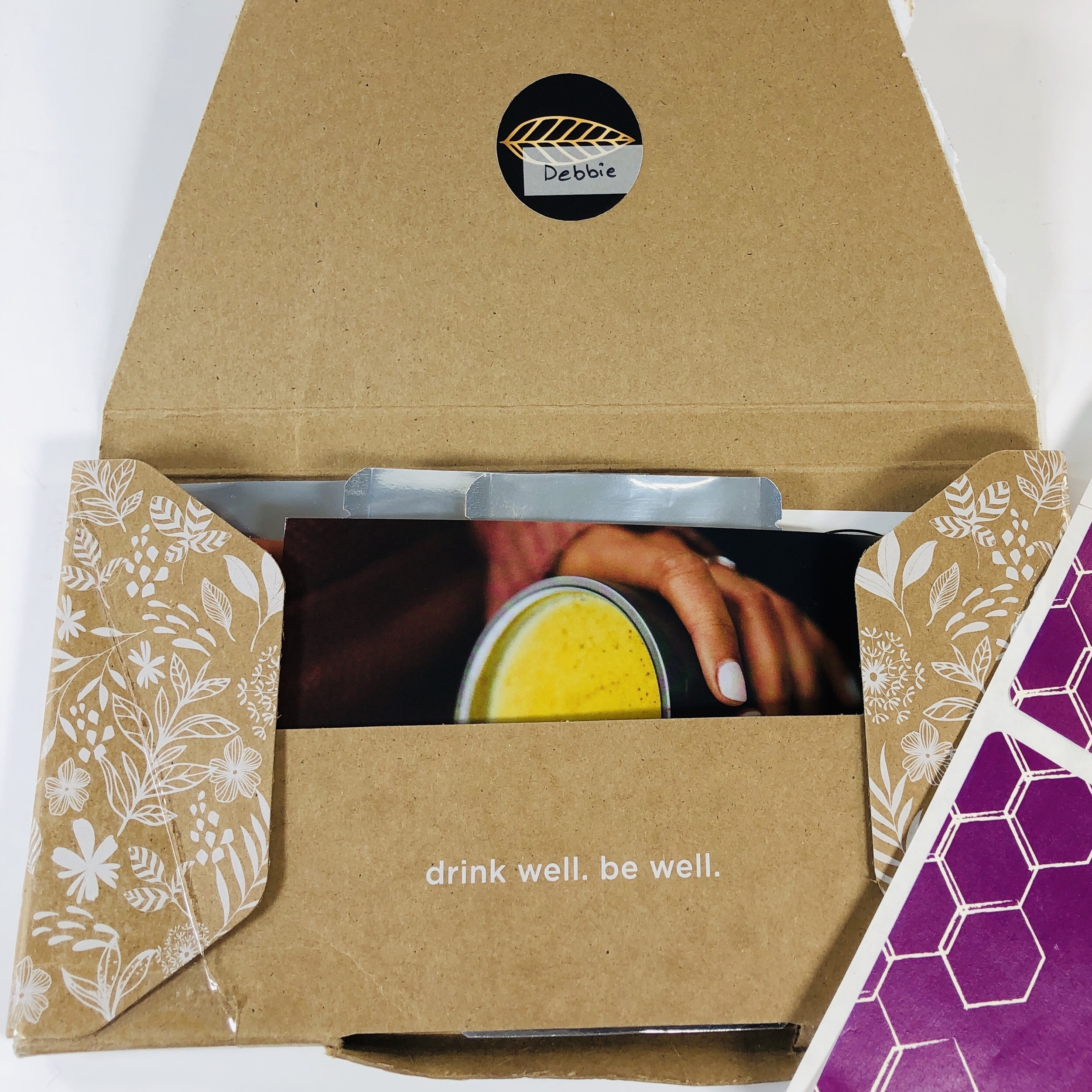 I can't wait to see what's inside!
Everything in my box!
I received a tea postcard to send to a friend.
I also found tasting notes and a discount code for a shop purchase. You can find this month's selections on the Amoda website!
Amoda sends loose leaf teas (they made one exception this month) so you need something to hold your tea while it steeps. They always send a few disposable tea bags.
The Octavia Tea Company Salted Caramel Chai Tea Usually chai teas are steeped in hot milk and water but I steeped this in water alone. I used 1.5 teaspoons of tea instead of the recommended 1 teaspoon. Note that Amoda does a great job of listing pertinent info, such as ingredients and water temperature, on the bag itself.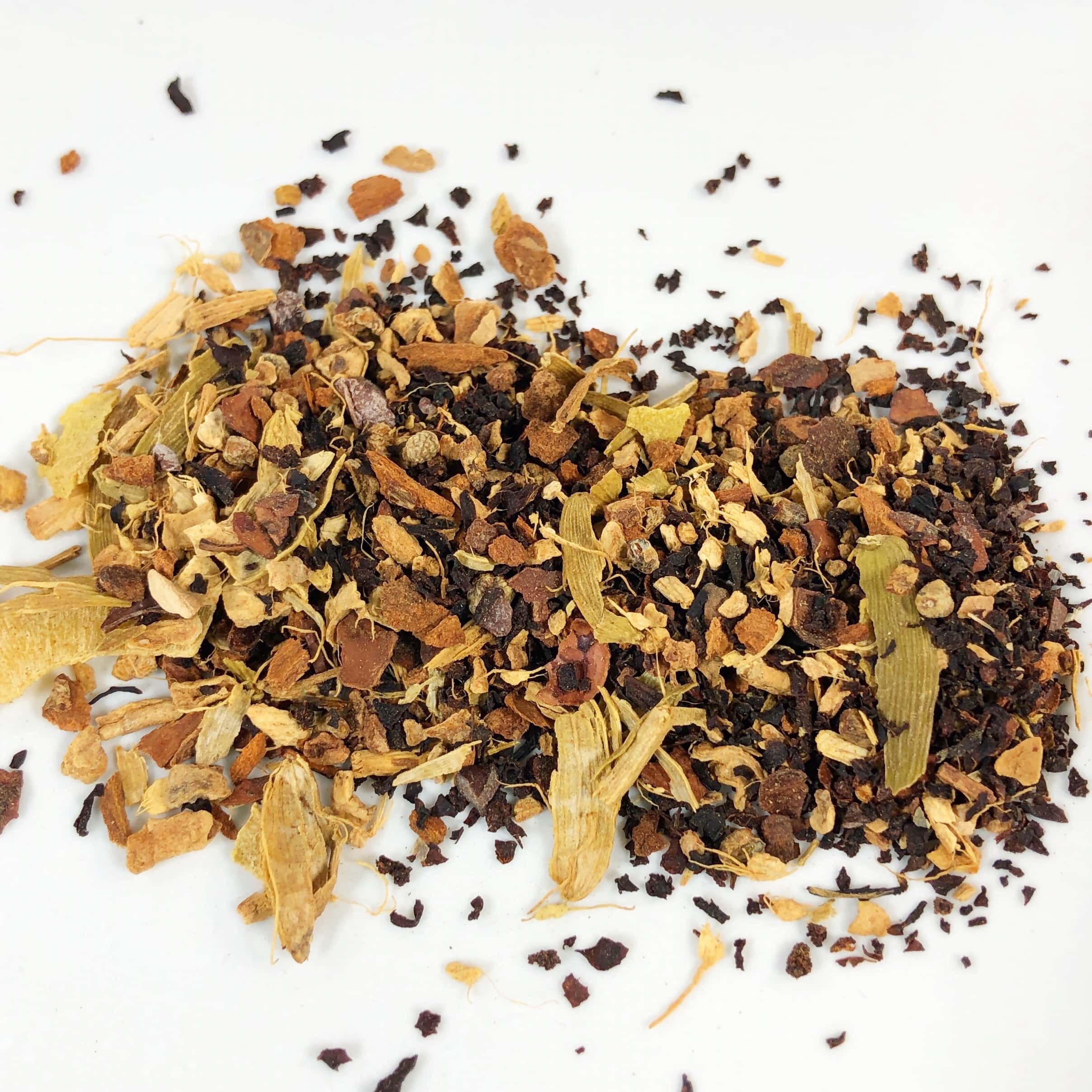 I don't think that this had a salted caramel flavor, but it was a really tasty tea. I added sugar but no milk and the spices and sweetness shined through. I will try the suggestion that I found on the Octavia website and use milk and water next time.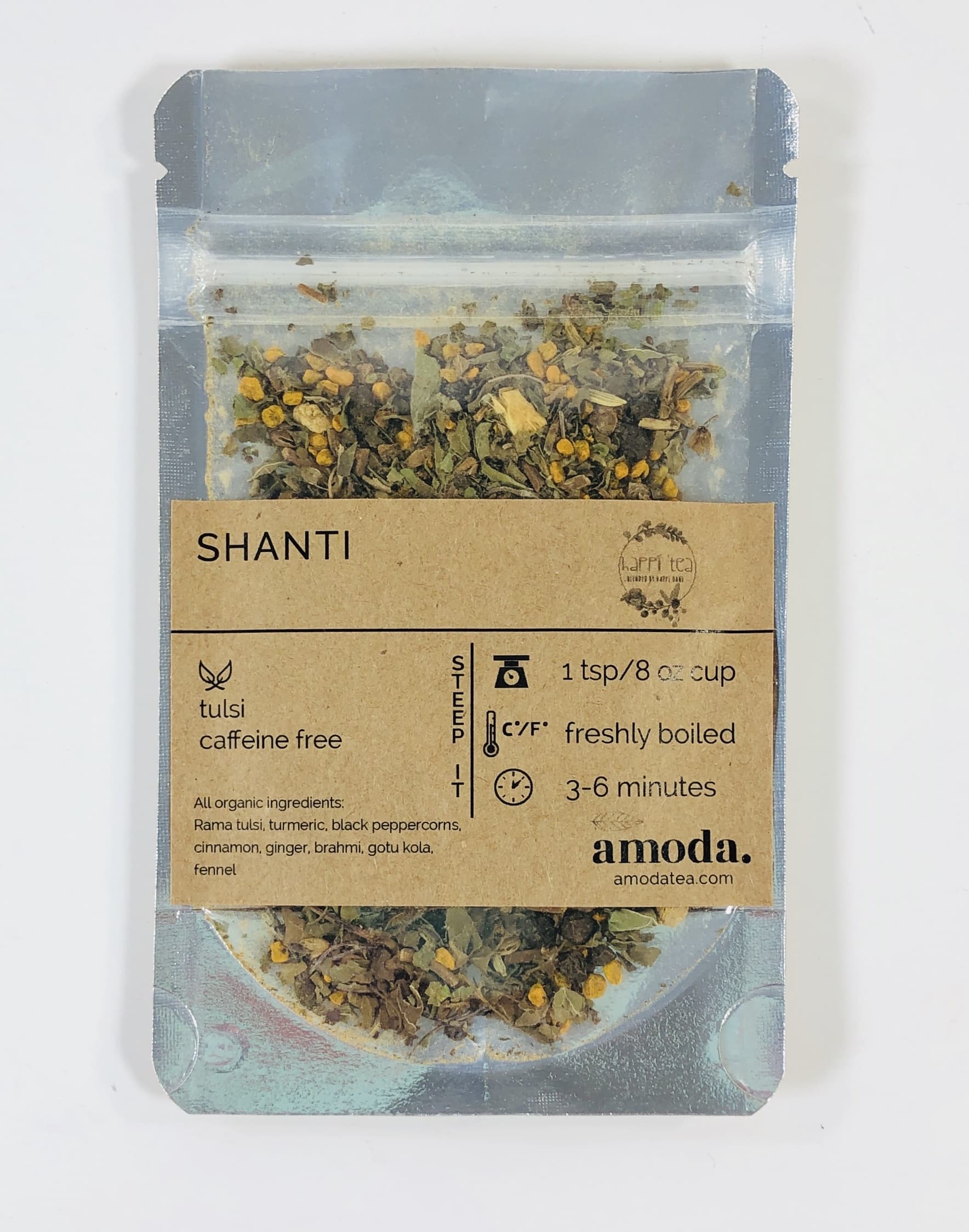 Happi Tea Shanti Tea I consider it a personal victory when I can drink a tea without adding sugar so this was a win for me!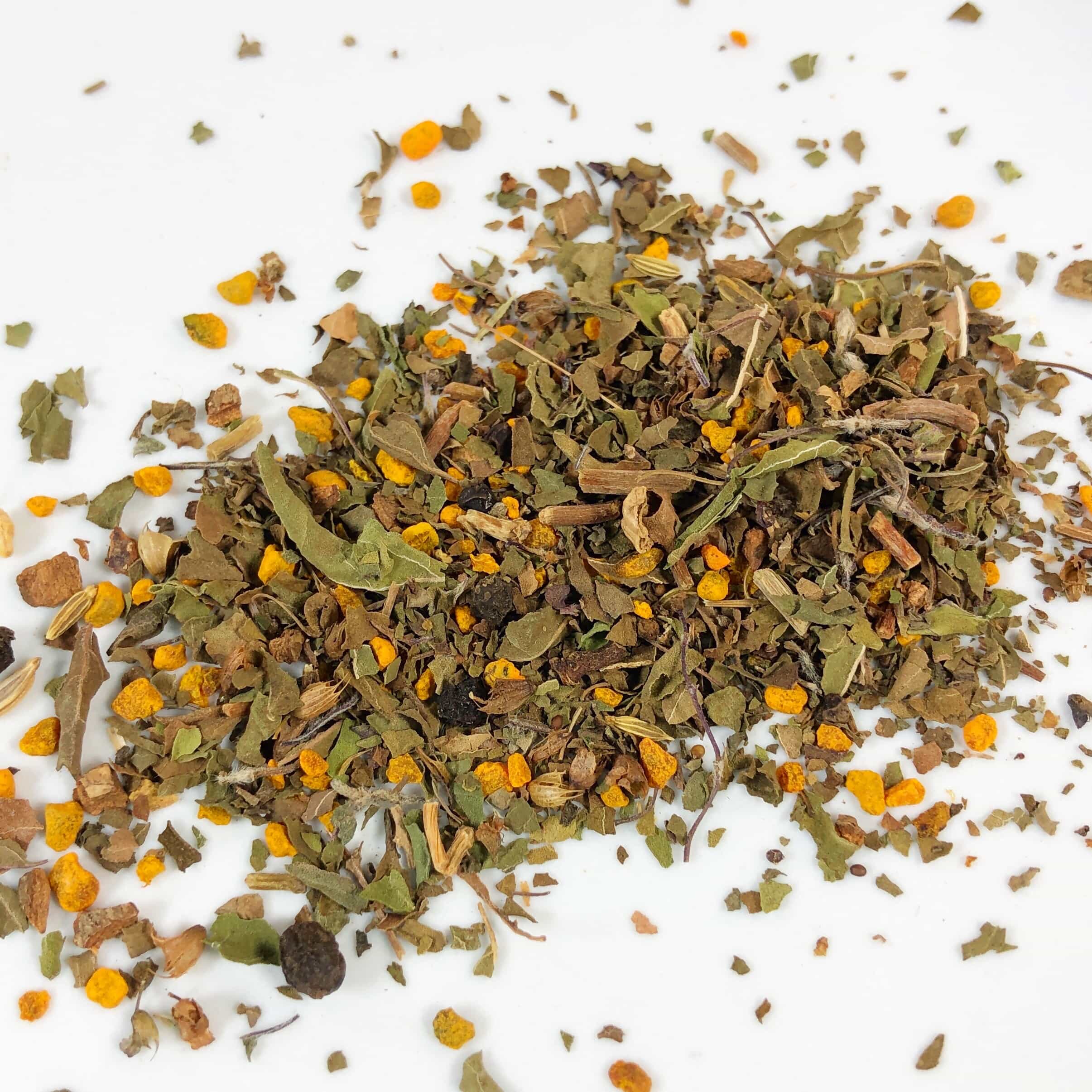 This herbal non-caffeinated selection is supposed to reduce stress and anxiety and is made with tulsi, turmeric, and fennel. It has a slight minty touch and some warm spicy notes but is pretty tame in flavor.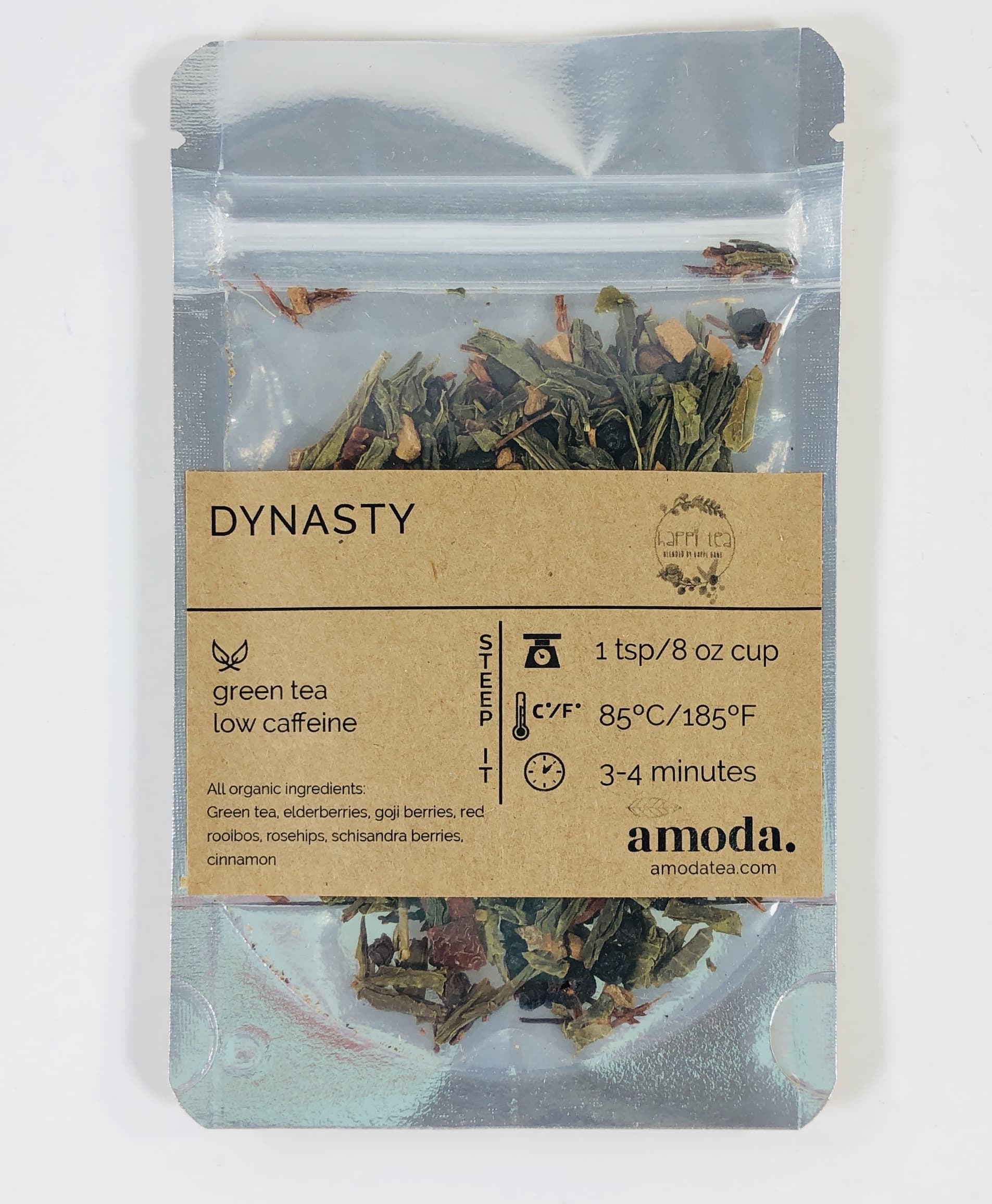 Happi Tea Dynasty Tea is supposed to help boost the immune system with antioxidants, such as those found in green tea and goji berries.
I didn't realize this had cinnamon in it and I didn't taste it in my cup (it could have settled in the bottom of the bag). It had a light green tea flavor and some acidity from the fruits. I added a bit of sugar to make it more to my taste, although honey would be good too and has additional health benefits.
Amoda Pumpkin Spice Turmeric ($5.40) I found three sachets to make golden milk lattes.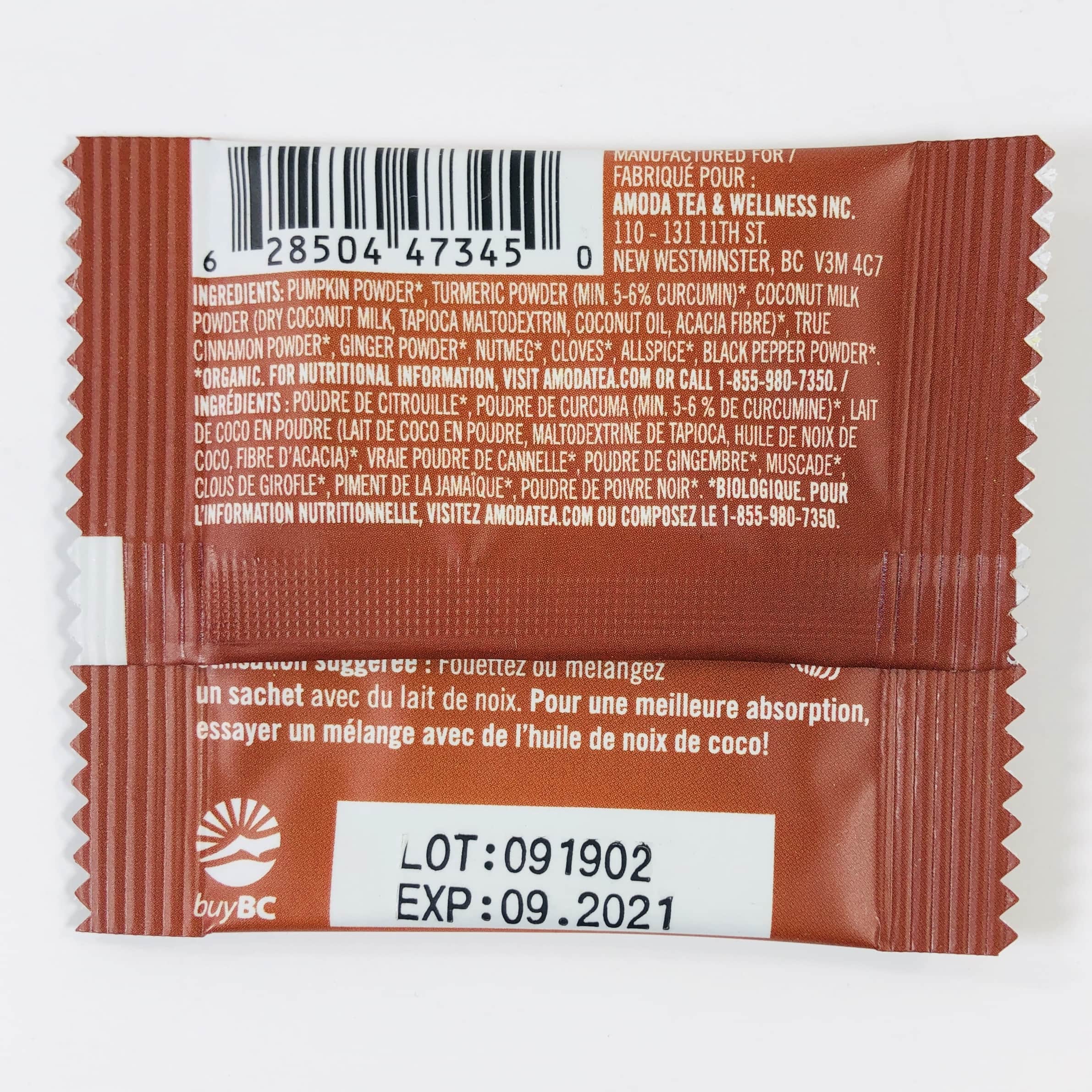 It has pumpkin, turmeric, coconut milk powered, and spices and is a loose powder in the pack – just tip its contents into some milk or water.
The instructions said to use nut milk, but I only have cow's milk at my house so I used that instead. I heated the milk in a pan and whisked the powder in the milk until it started simmering.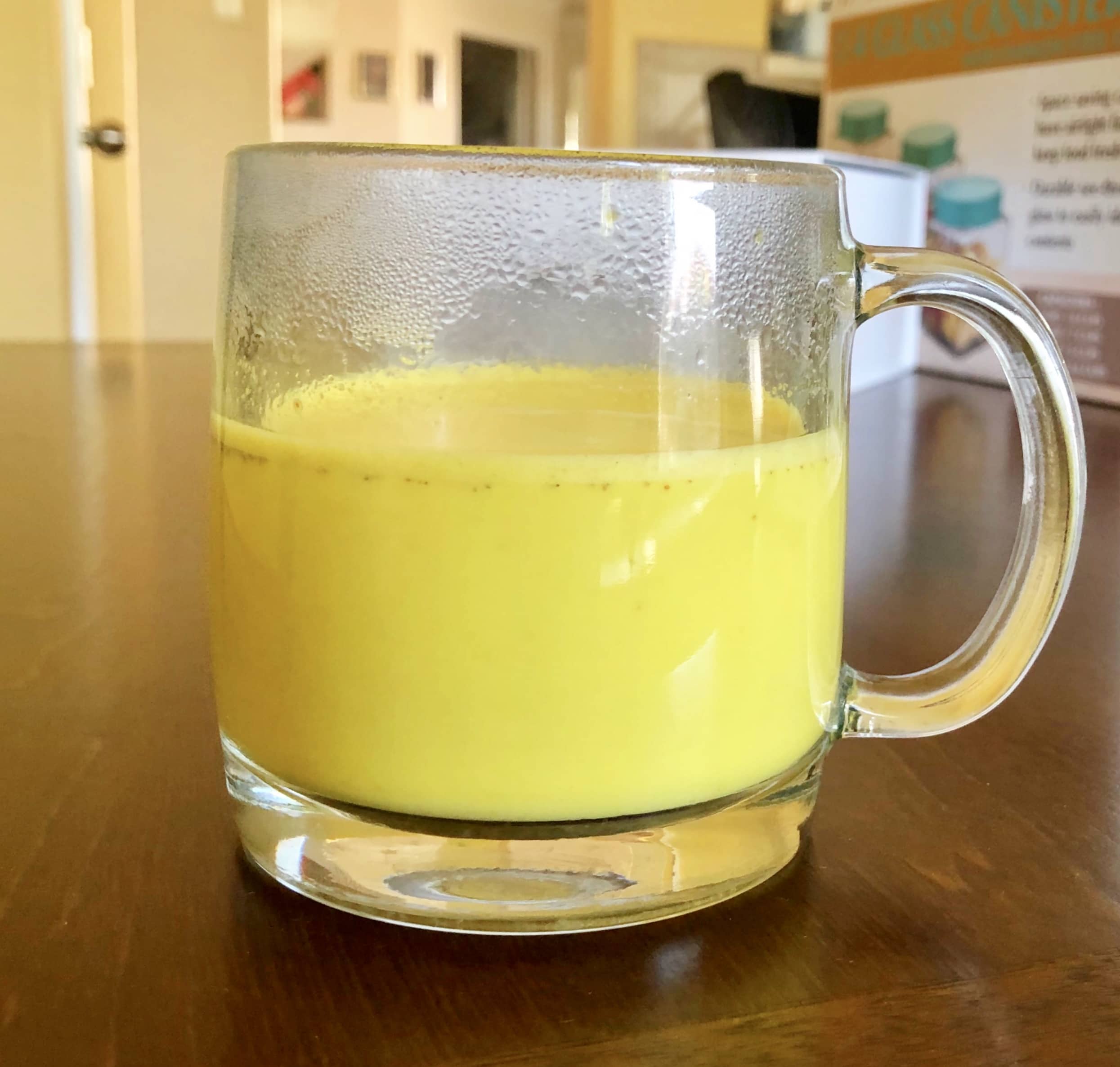 Here is my vibrant yellow milky drink! You might like this is you are a fan of pumpkin spice lattes, pumpkin pie, or chai drinks. I thought it was ok, maybe cow's milk made it a bit salty. You could add some black tea in there along with some sugar or honey. I definitely appreciate the health benefits of turmeric.
Amoda always sends interesting blends of teas and I love that they send offerings that match the season. My favorite was the Salted Caramel Chai and I liked that there were different caffeine levels so I could drink the teas at different times of the day (or night). If you like lovely teas that you can try before you buy then check out Amoda!
Which tea was your favorite? Let me know in the comments!