YumeTwins is a monthly Kawaii subscription brought to you by the same people behind TokyoTreat. Every month, you'll receive an assortment of super cute and adorable kawaii products from Japan which might include accessories, plushies, figures, keychains, stationeries, and other collectibles. All items are licensed merchandise from popular Japanese brands. The box is $35 per month.
DEAL: Use coupon code HELLOSUBS at checkout to save 10% ($3.50) on your first box!
Here's a peek inside the box! Even the box interior is kawaii!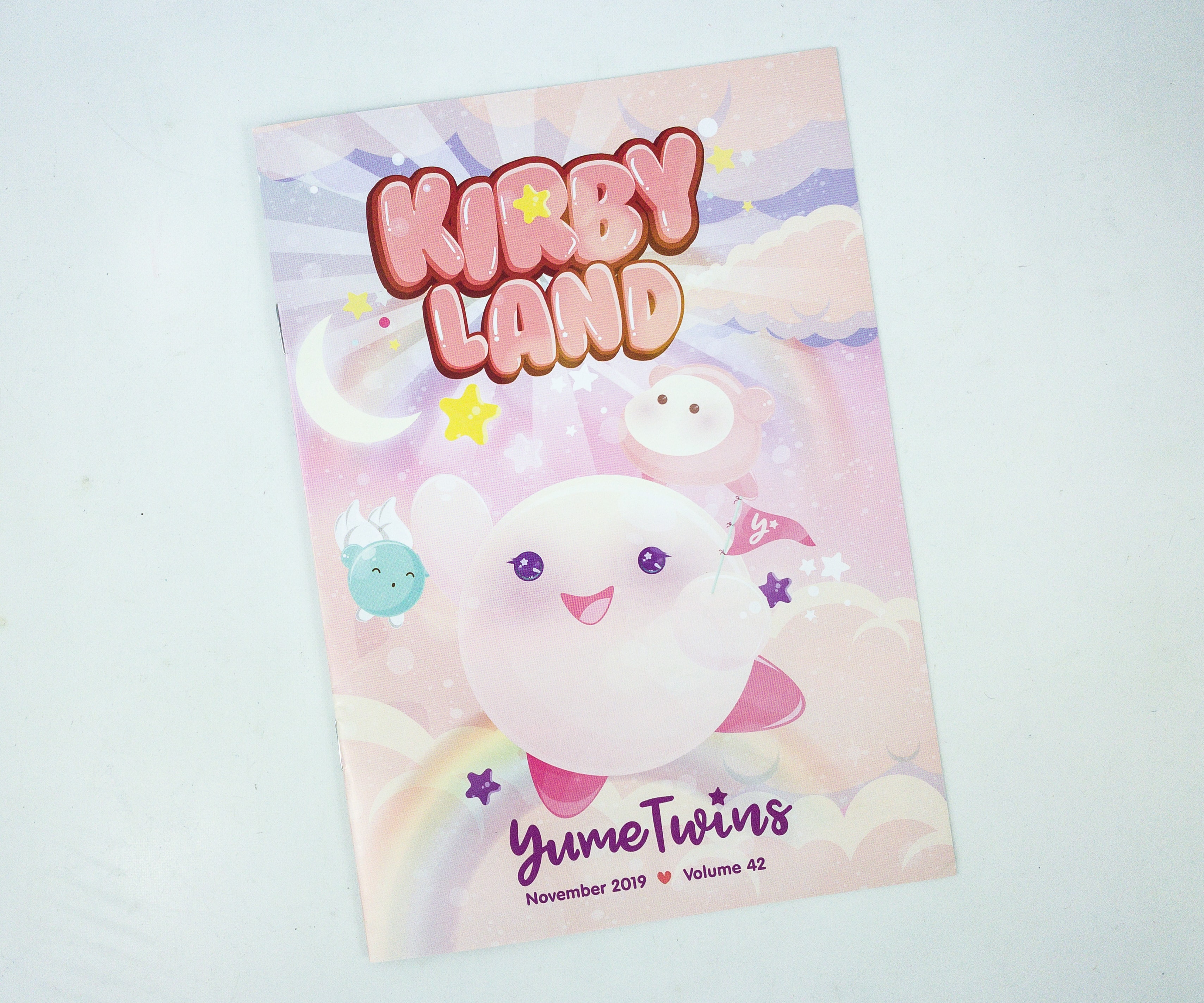 The theme for this box is KIRBY LAND! For those who are not familiar, Kirby is a pink alien creature from an action video game series by HAL Laboratory and Nintendo.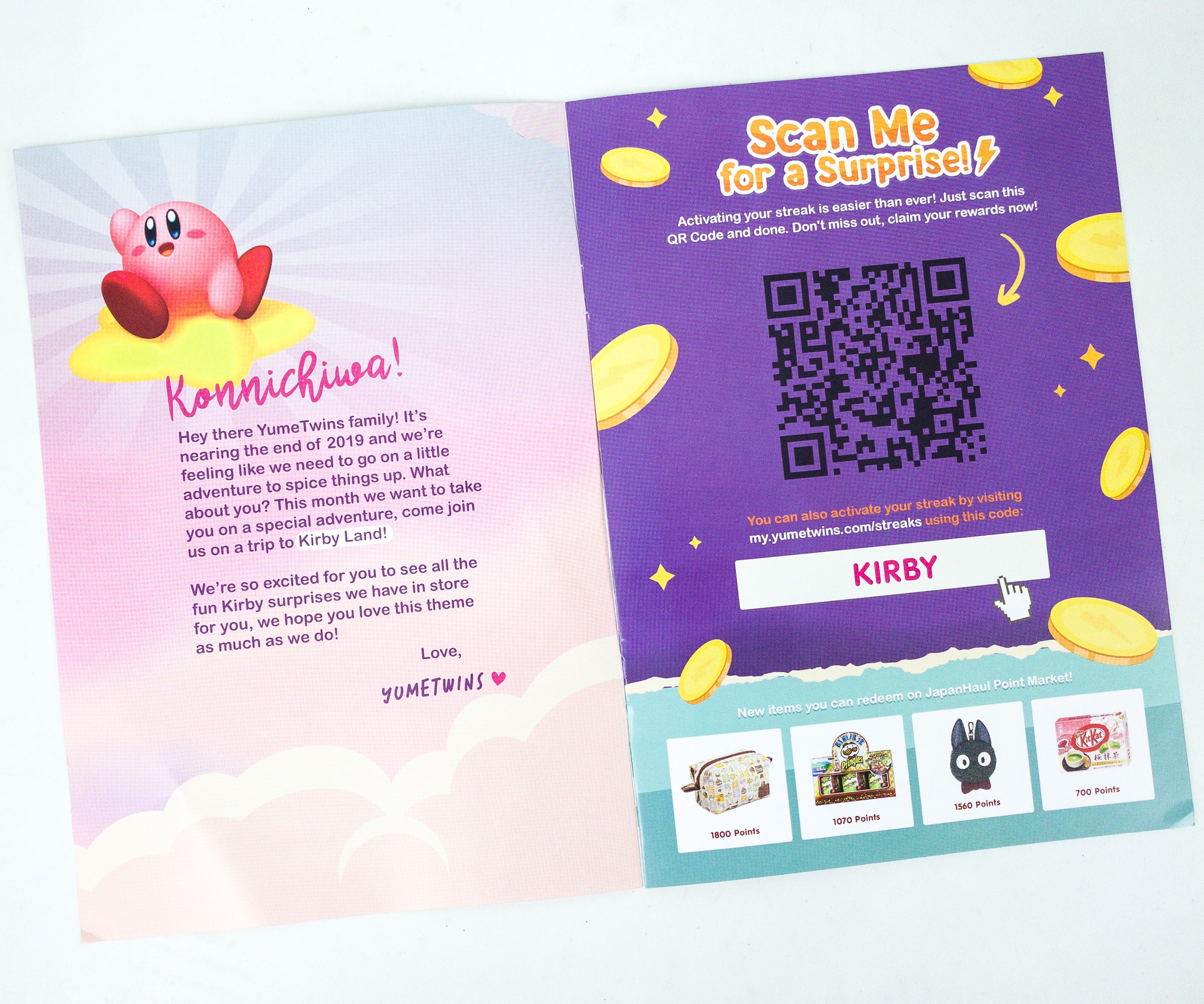 Get the most out of your box by activating your streak, getting a free box, and get past items by visiting their official store!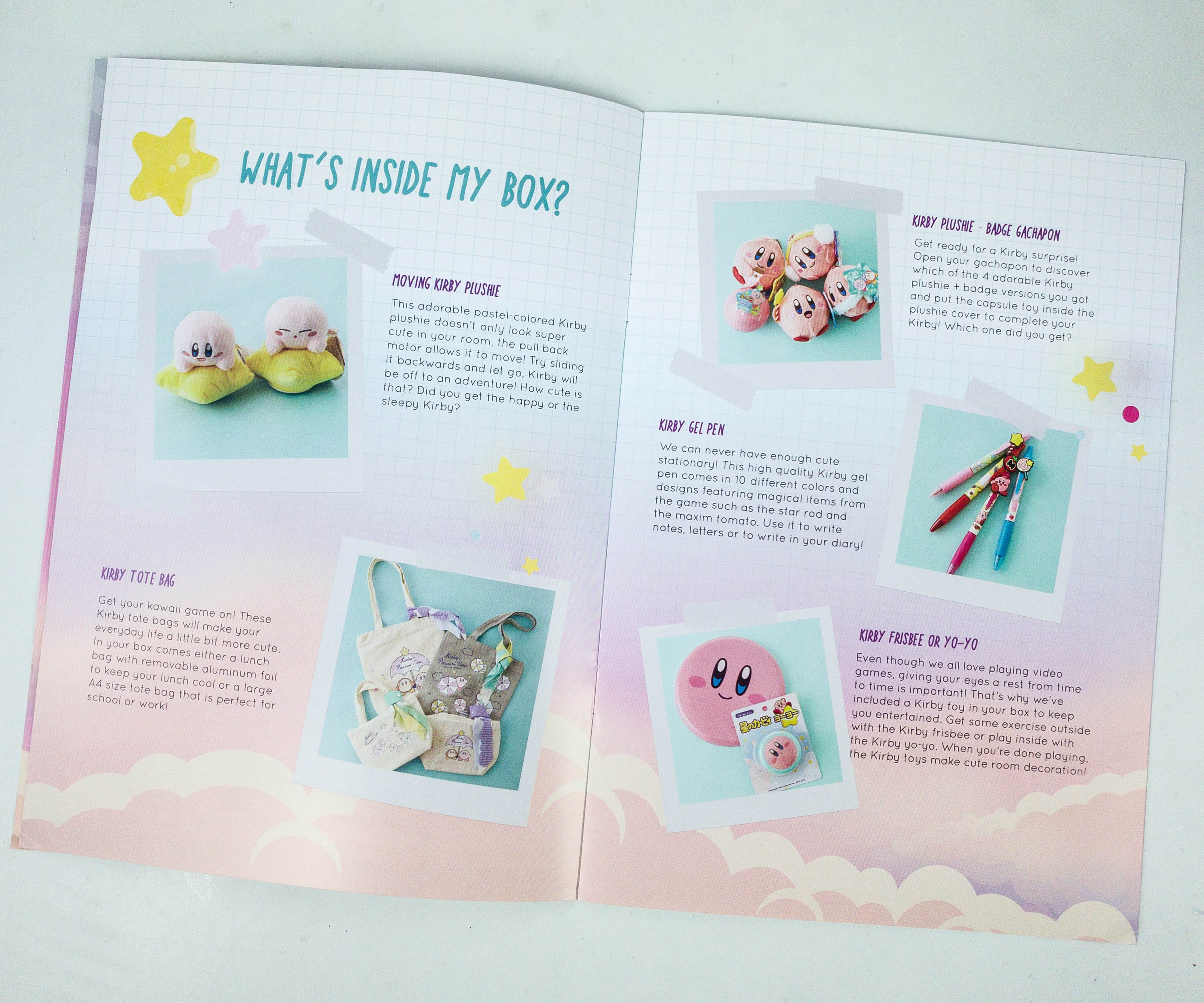 Inside the magazine is a list of items with pictures and brief descriptions.
This month's featured item is the Kirby Plushie + Badge Gachapon!
You can also win bonus items and more by checking out their forum!
They're also giving us a chance to win extra items by scanning the QR code on this page!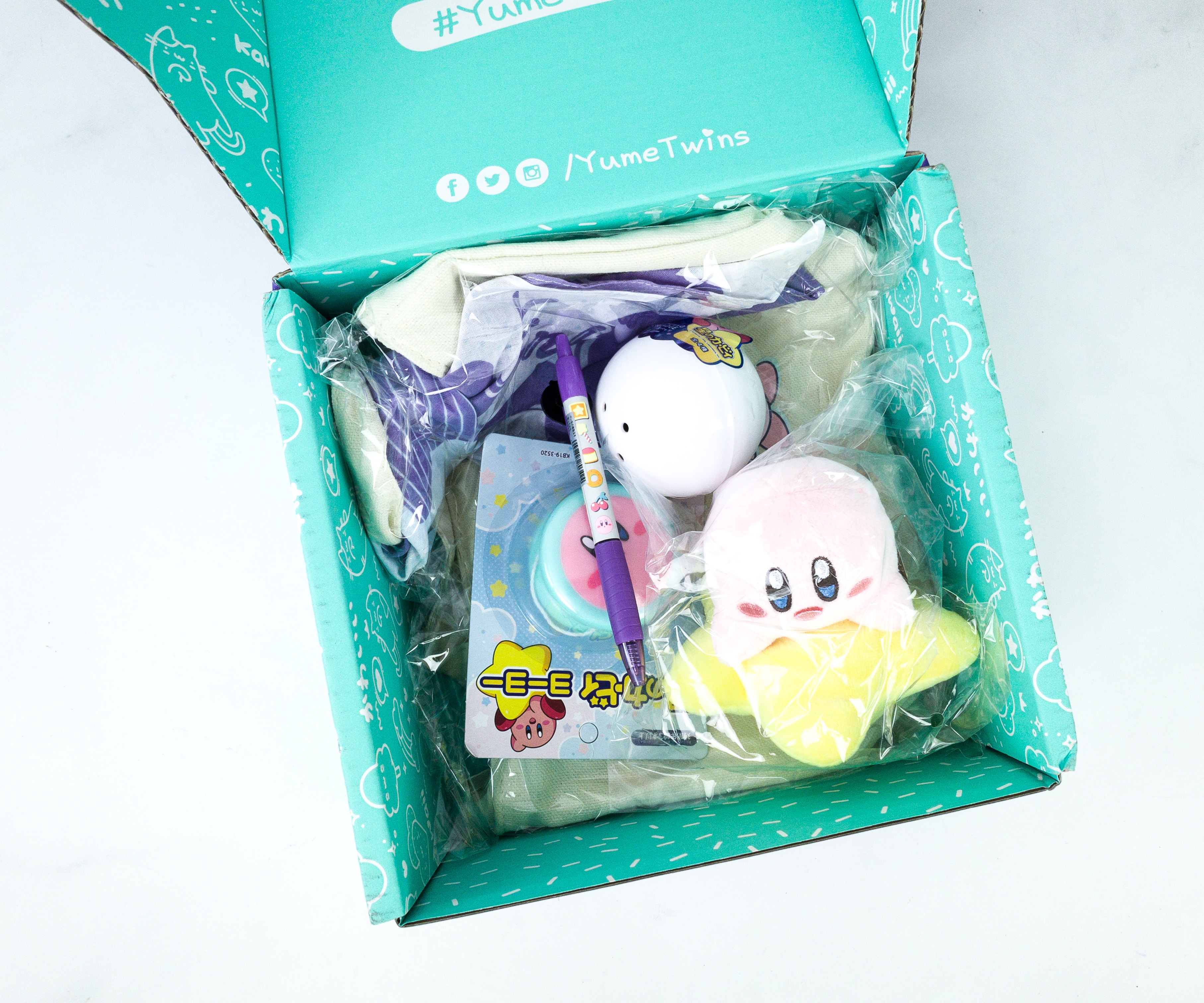 Some of the items were wrapped in plastic, while others came in their original packaging.
Everything in the November 2019 YumeTwins Box!
Kirby Tote Bag. Subscribers will get either a Kirby lunch bag or a Kirby A4 sized tote bag. I got the lunch bag, and it even comes with a purple handkerchief tied on it like a scarf!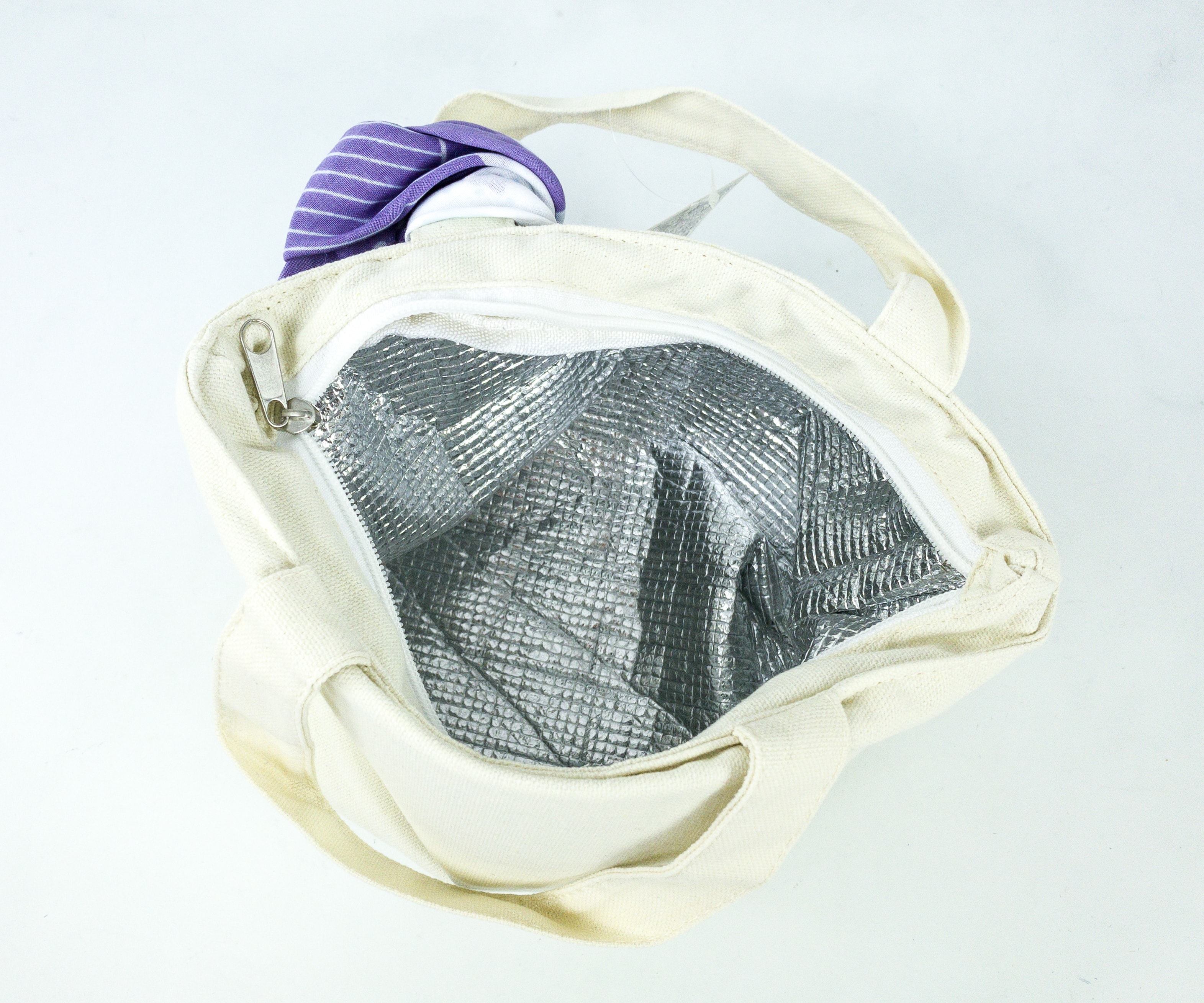 It has a removable foil interior, so it really keeps my food fresh and cool. It has ample space for a small lunch container plus a few snacks.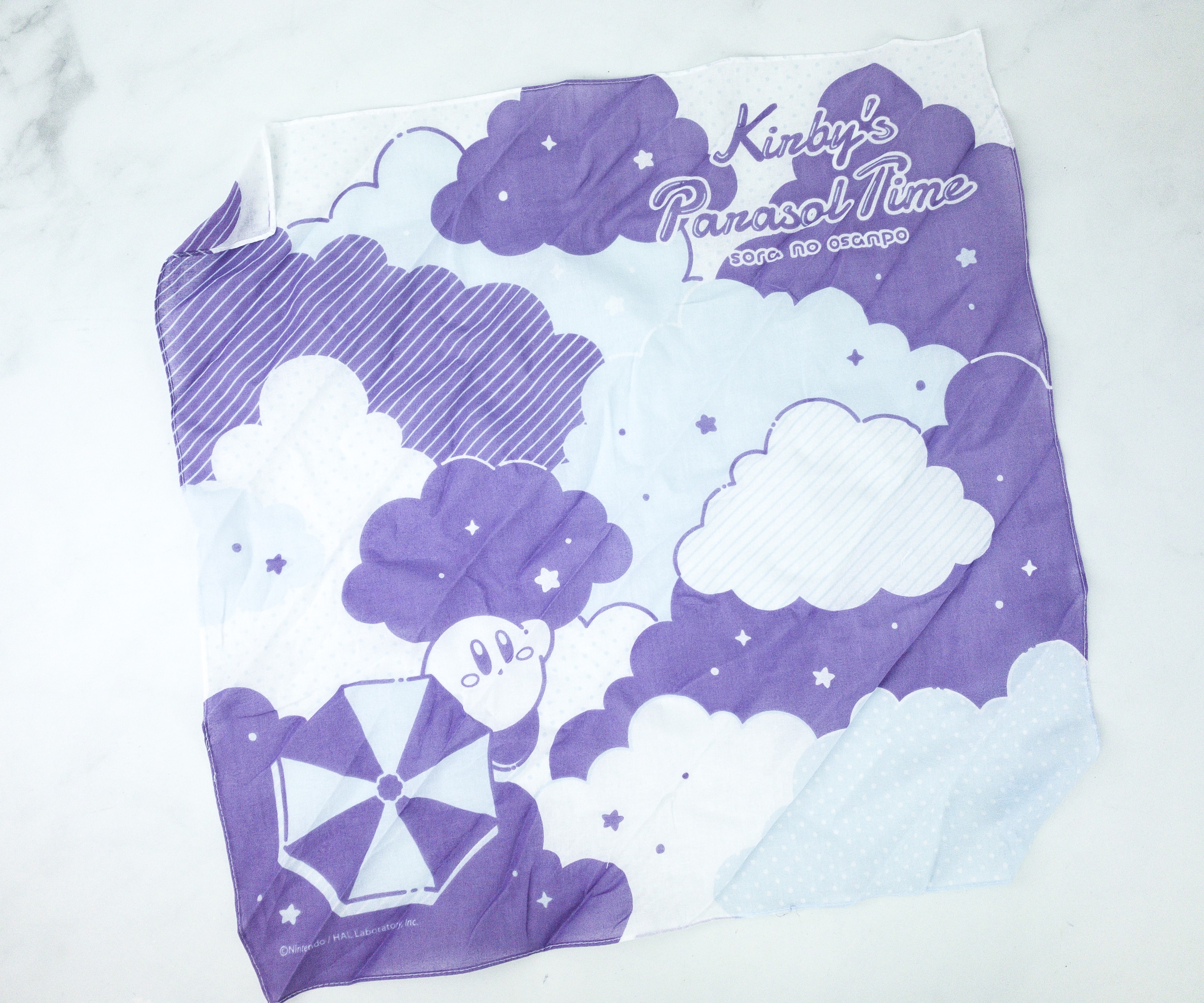 Here's a full look at the included handkerchief! I like the purple details!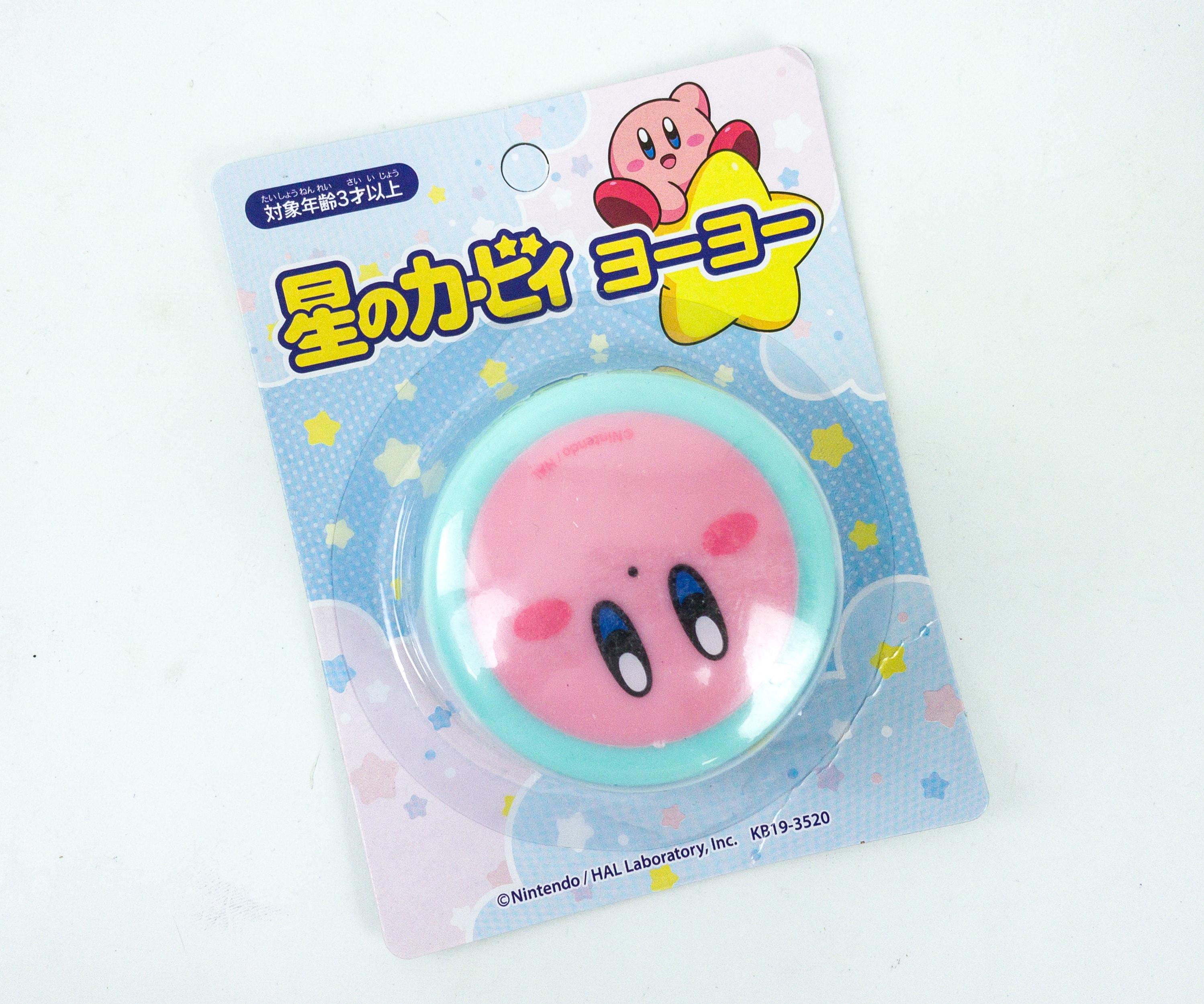 Kirby Yo-Yo. Subscribers will get either a Kirby frisbee or a Kirby yoyo. I got the latte, and I can't get enough of its cuteness!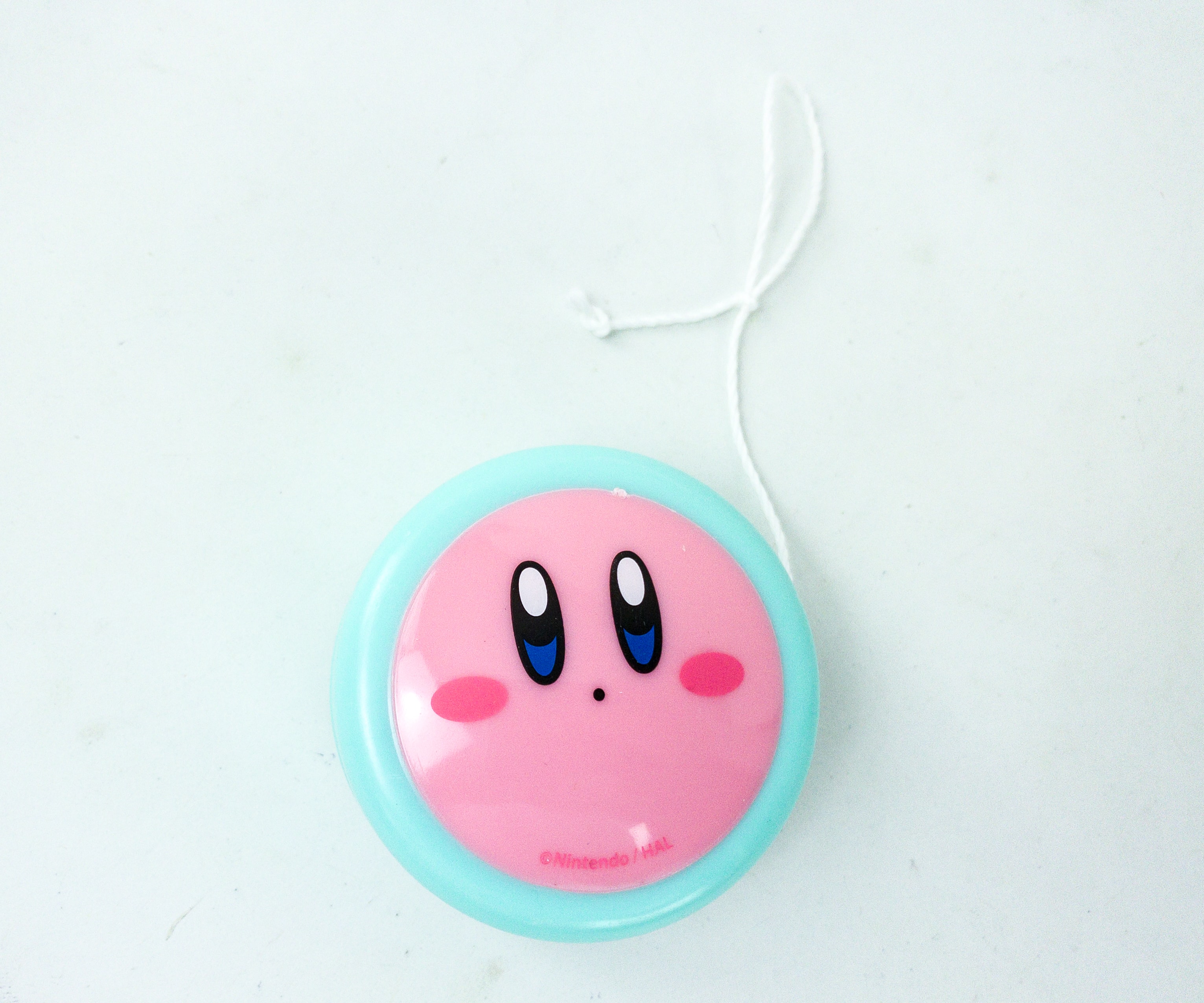 As usual, Kirby is blushing! How can you not adore this one?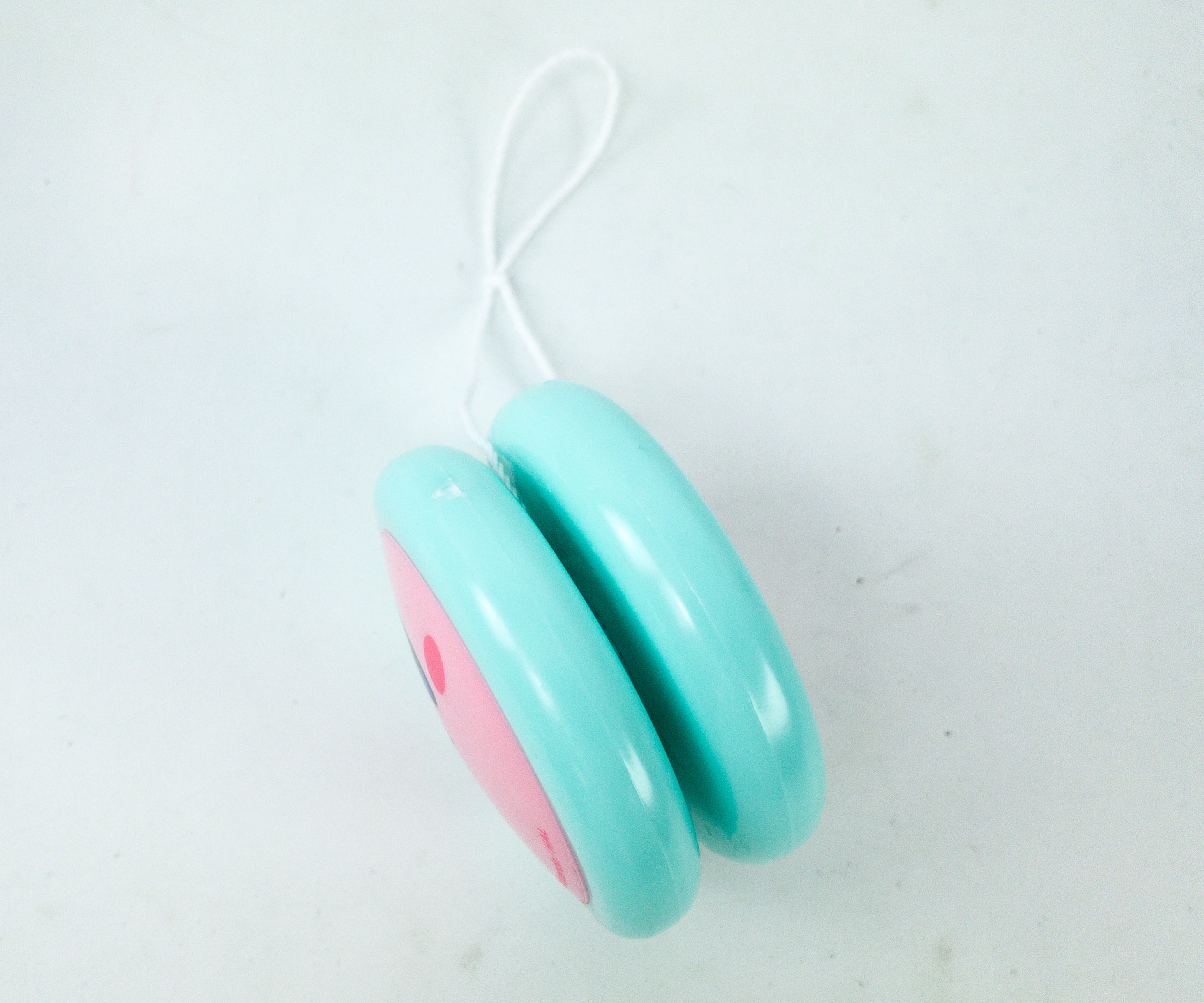 The string is pretty thin, but it holds the yoyo well. We had fun playing with it! When not in use, it also makes a kawaii display.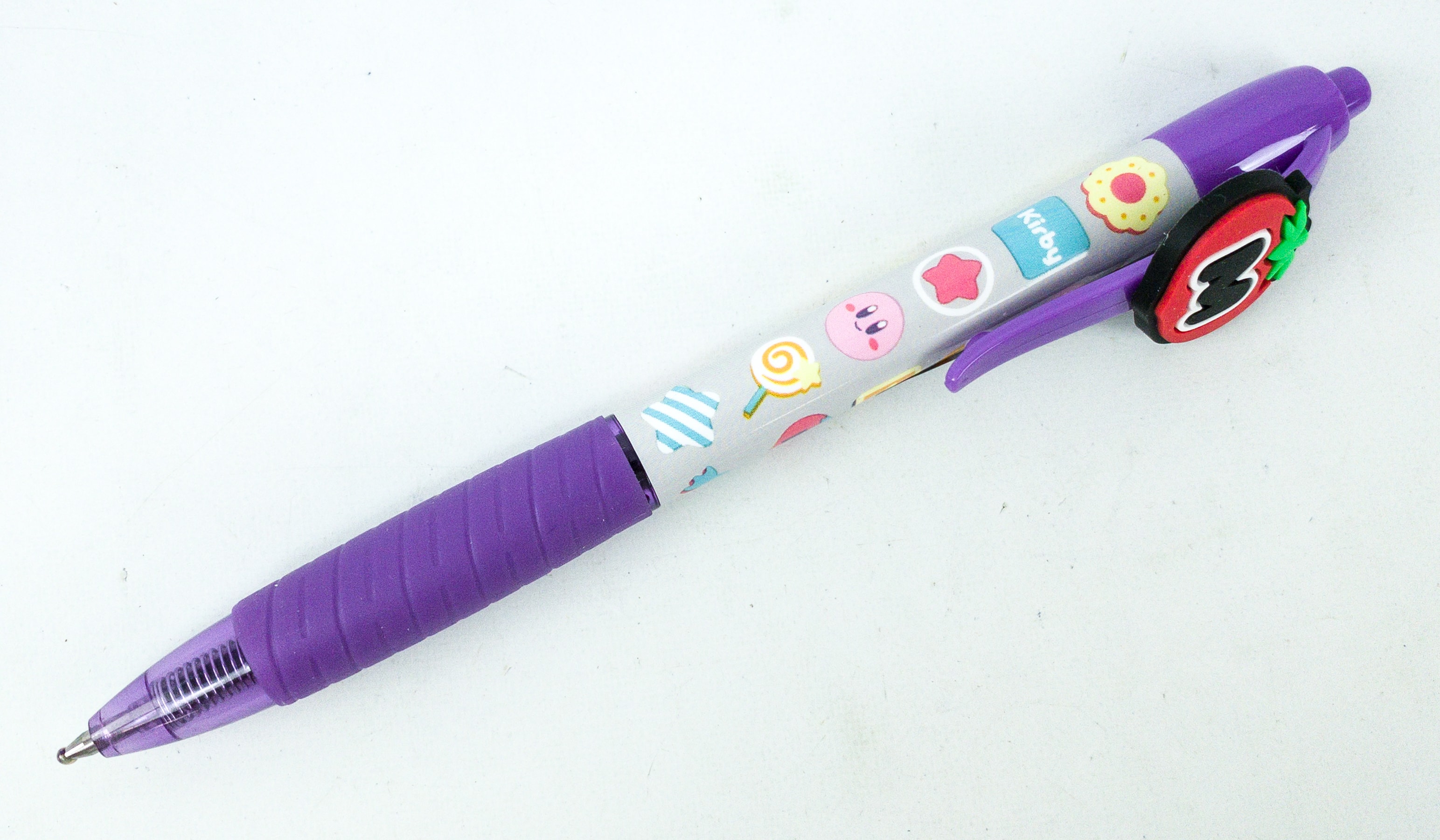 Kirby Gel Pen. It's a kawaii pen, featuring Kirby and other cute things on the barrel. Also, the tip and the end cap are in purple!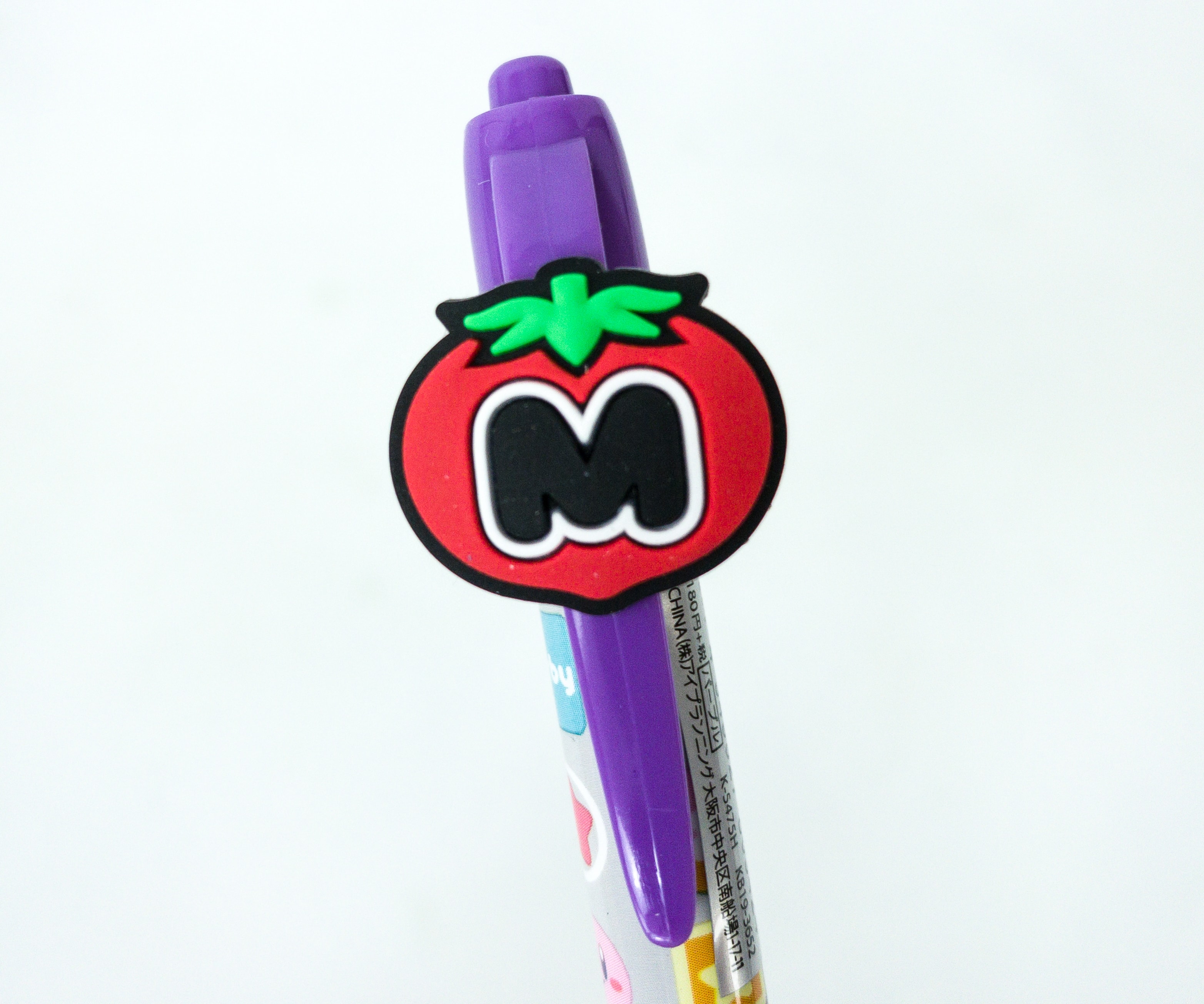 On the clip of the pen, there's Maxim Tomato! In the game, it's a recovery item that restores Kirby's health when eaten.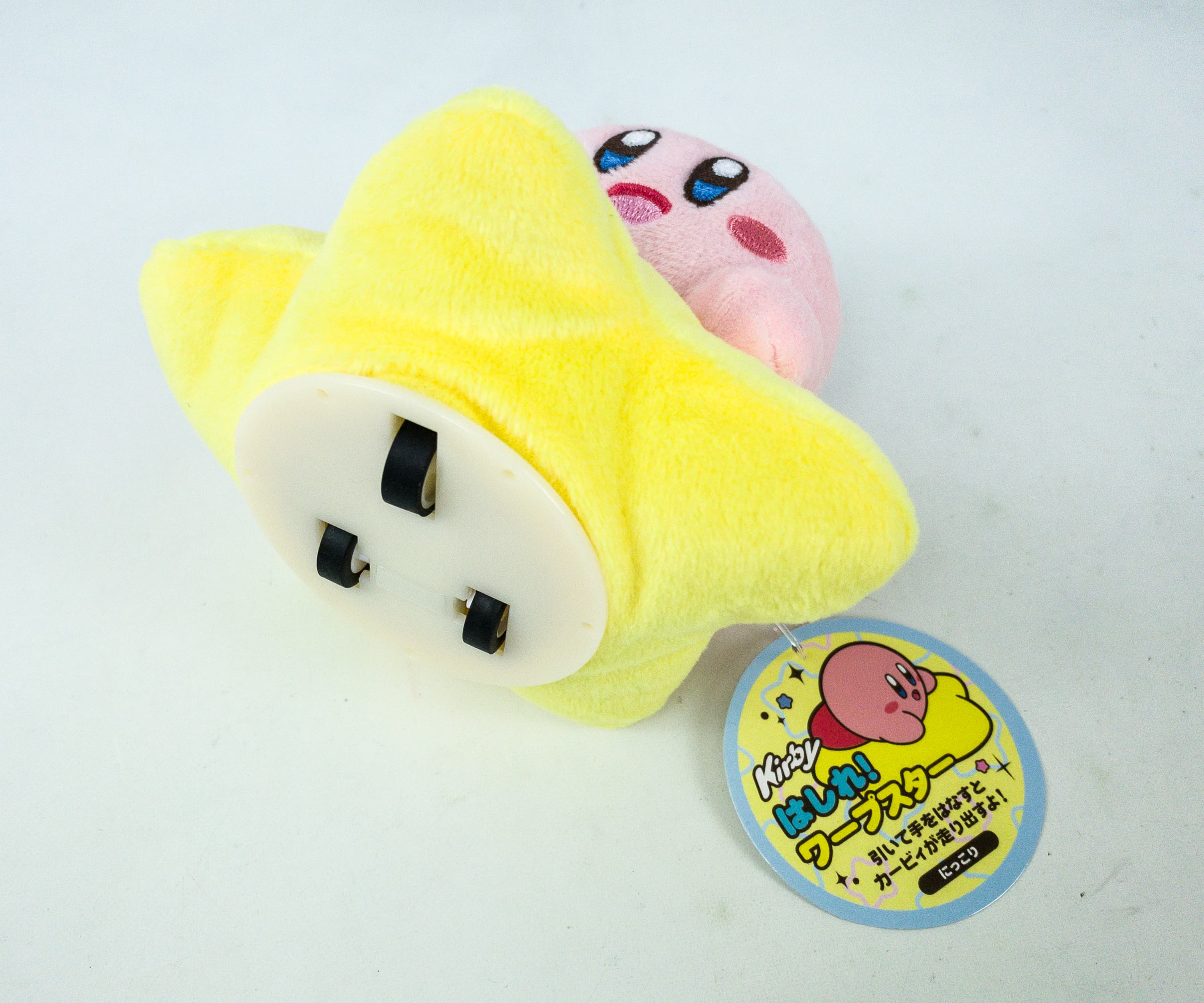 Moving Kirby Plushie. Subscribers will get 1 of 2 Kirby plushie designs. Mine is a happy Kirby on top of a yellow star. It's equipped with a pullback motor that allows it to move.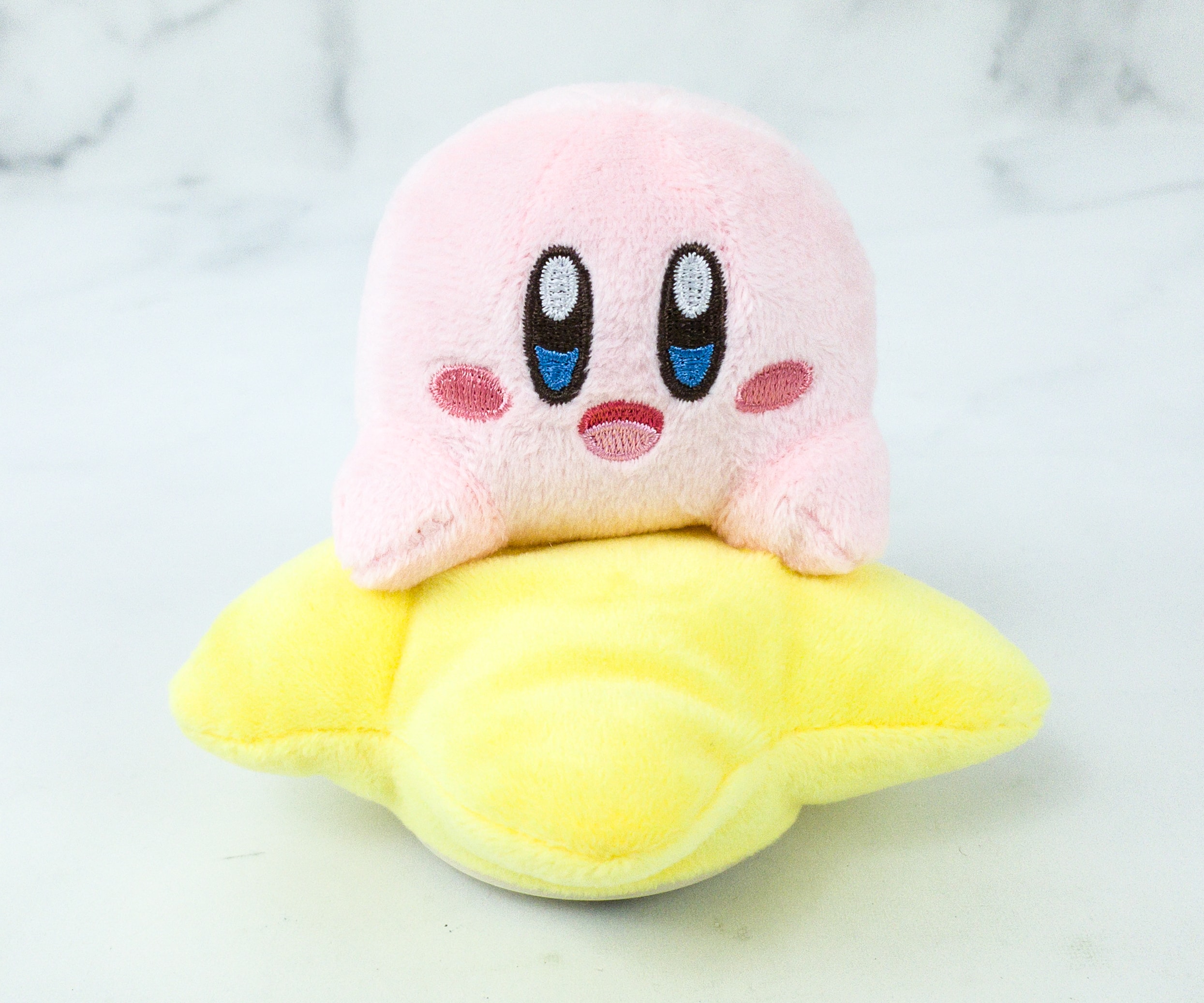 How adorable! I love the pastel pink color on Kirby!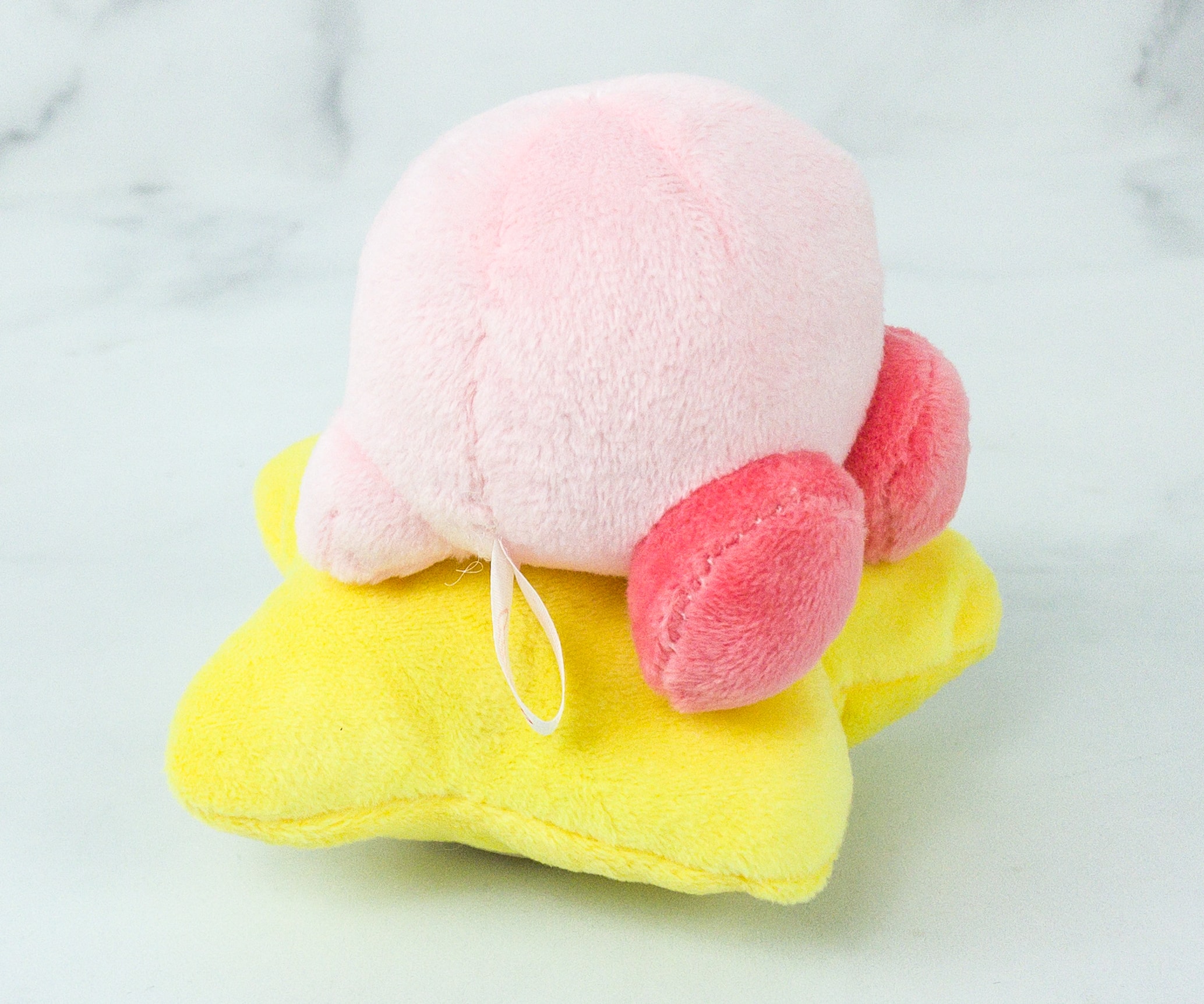 To make it move, just slide it backward and let go! It's that easy!
Kirby Plushie Badge Gachapon. Gachapons are the Japanese version of surprise eggs. Subscribers will get 1 out of 4 versions in their box!
Here are the contents of my gachapon! There's a plushie cover, a badge attached on it, and an info sheet.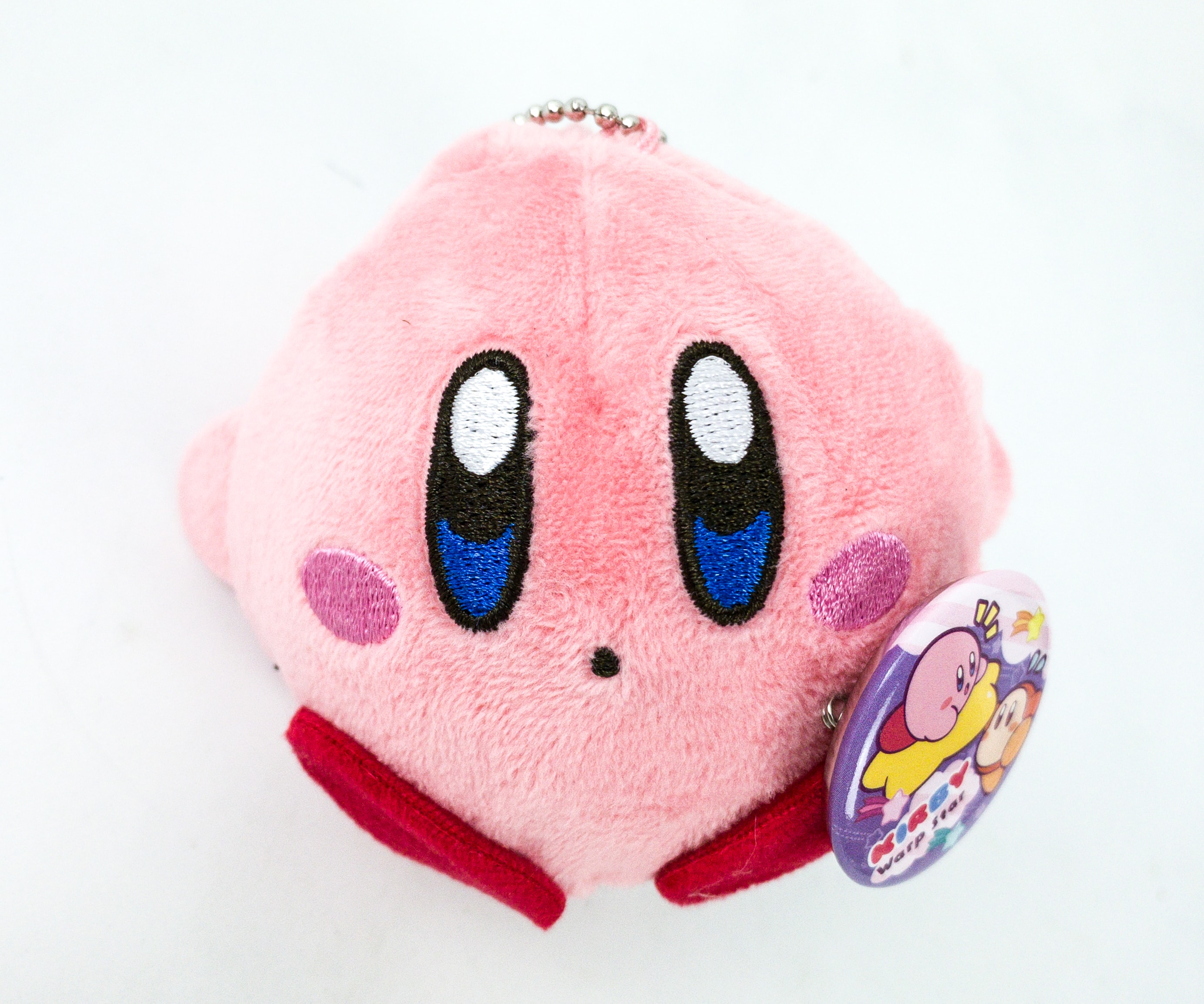 I got the surprised Kirby! It's so adorable! To make it look full, just insert the gachapon inside the plushie cover.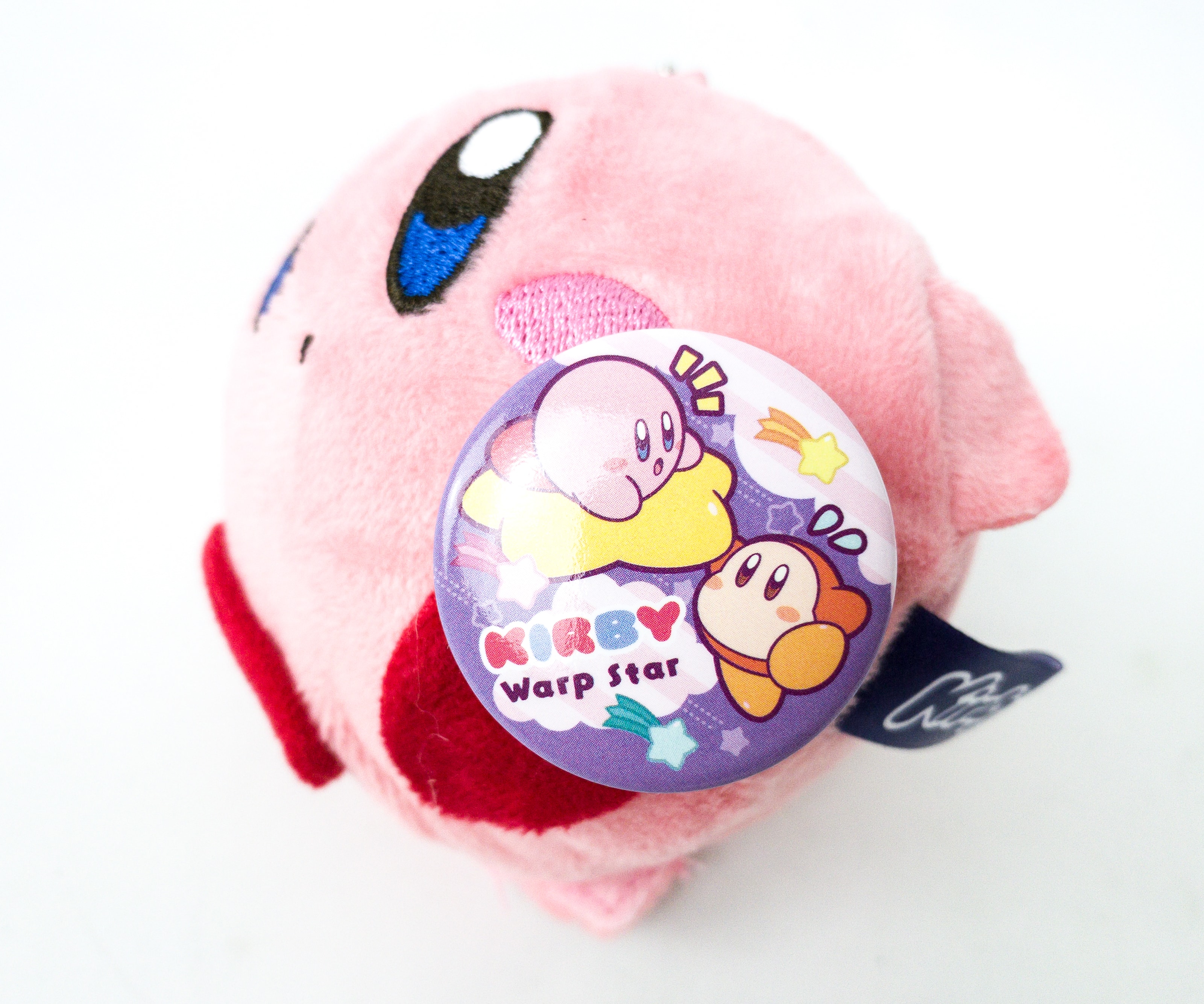 The badge features Kirby Warp Star!
This month's YumeTwins is filled with Kirby's cuteness and I just can't get enough! Whether you're a gamer or not, you can't deny that Kirby is such an adorable character. It appeals to the young and old alike! All these Kirby merchandise deserves a space in our video game merch collection. If I have to choose a favorite, it's probably the lunch bag! It's definitely useful, whether for bringing food to school or work, or even for small picnics. If you're into collecting kawaii stuff, this subscription is for you. There are adorable themes to look forward to monthly and they send the cutest stuff ever! I'm already excited for next month!
What do you think of YumeTwins this month?