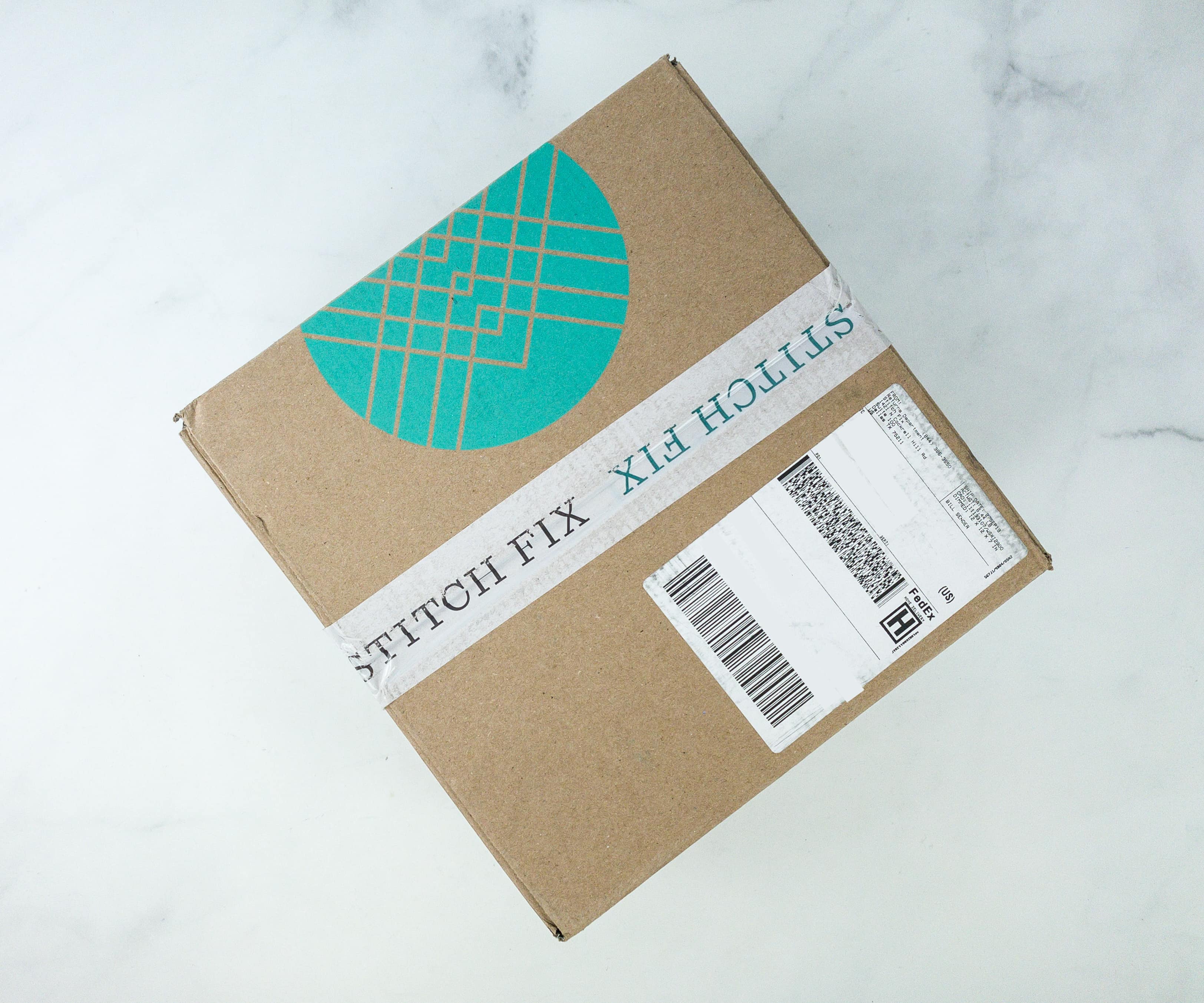 Stitch Fix is a personal styling service. Your stylist will send you 5 pieces based on your profile for you to try on at home and hopefully fall in love with. There are no coupons for Stitch Fix but if you hit the jackpot and keep everything, you save 25% on your whole fix (read below for details).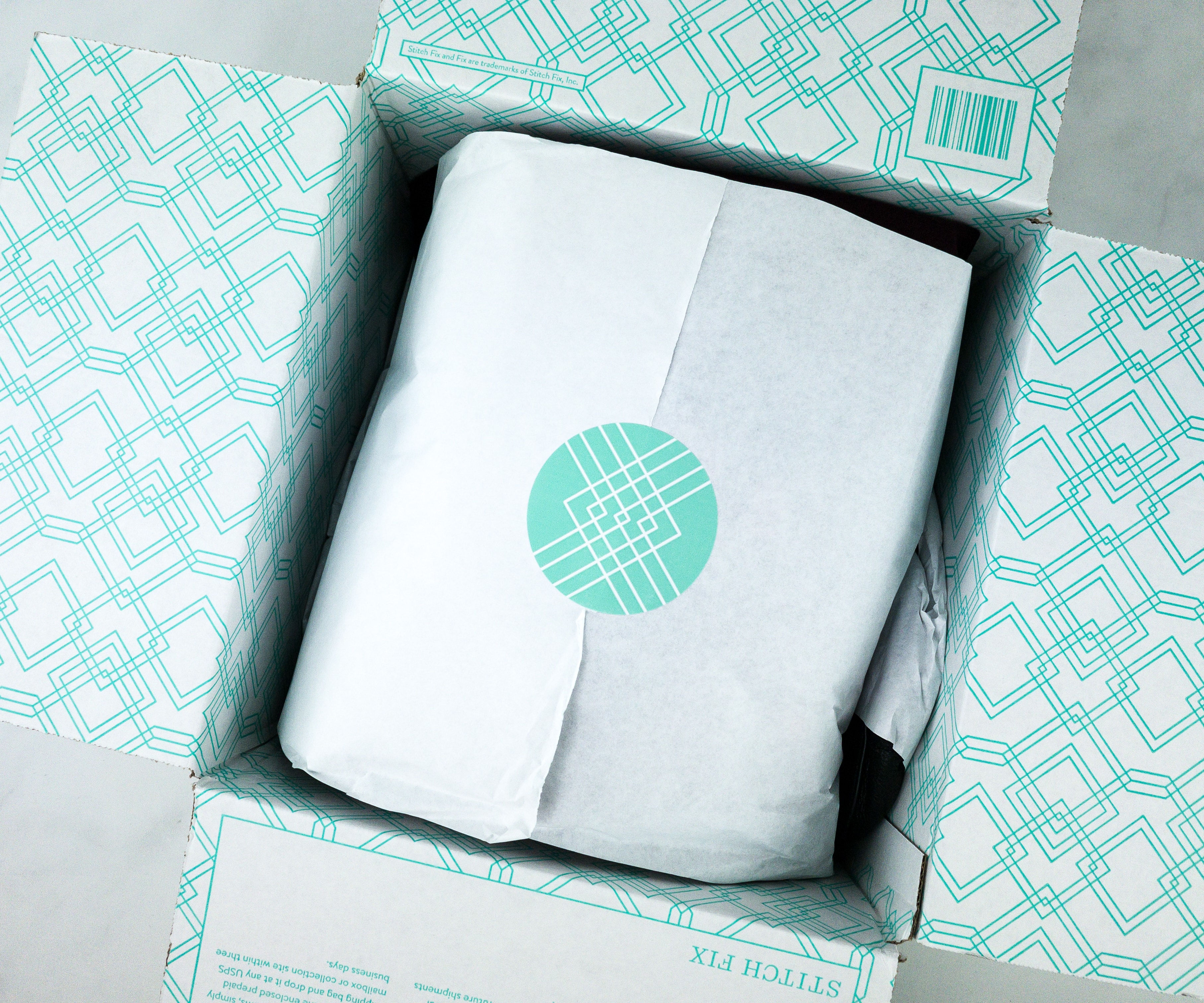 Here's how Stitch Fix works: fill out your style profile! This includes style, budget, what you're looking for, and you can get as detailed as you want with the notes to your stylist. It really really does help to provide notes to what you're seeking, and a Pinterest board if you have one!
The styling fee is so worth it – I never go clothes shopping anymore. I just wait for my fix! If you keep everything you get a 25% discount, so it pays off to be specific on your style profile. You will check out and get charged to your Stitch Fix account. Return the pieces you don't want in the prepaid mailer (free shipping!).
Your return mailer is tucked right into the box. The styling fee for each box is $20, and shipping is free both ways. I put my return items out with the rest of my outgoing mail – couldn't be easier.
Stitch Fix also included an envelope.
It contains suggestions from a stylist.
You will also receive a separate paper with a list of your items. You'll be charged a $20 styling fee and shipped five items to try on at home. If you keep anything your styling fee will be applied to your order, but if you don't, you will pay the $20 fee.
The set of styling cards has suggestions on how to wear a particular item. The styling cards have changed a bit – before they showed a dressier and less dressy version, now they're featuring multiple sets of accessories to pair with the garment, or 2 entirely different looks, but not necessarily dressed up and dressed down.
I find the styling cards very helpful. I am not a naturally good-at-fashion person and these help a LOT. Even if I don't keep the pieces I use them as inspiration – like my own personal fashion editor!
Everything in my September 2019 fix.
Vince Camuto Juni Tote ($198) I definitely love spacious bags, and I'm happy that they included this black leather tote in my fix! The bag is made of textured leather which made it look really classy!
The tote has a magnetic snap closure and a dual shoulder strap with a 9.5″ strap drop. The exterior also features pleated details that make it look more sophisticated. The insides even has 1 zip wall pocket and 2 slip wall pockets for smaller items and accessories.
Fate Krissy Turtleneck Pullover ($68) First look at this piece, it promises comfortability and coziness, and I like the leopard print on this turtleneck pullover as well!
It's like I'm enveloped in a really warm comforter with this top. It's nice for layering during the coldest of days! You can even top it with a jacket or a cardigan!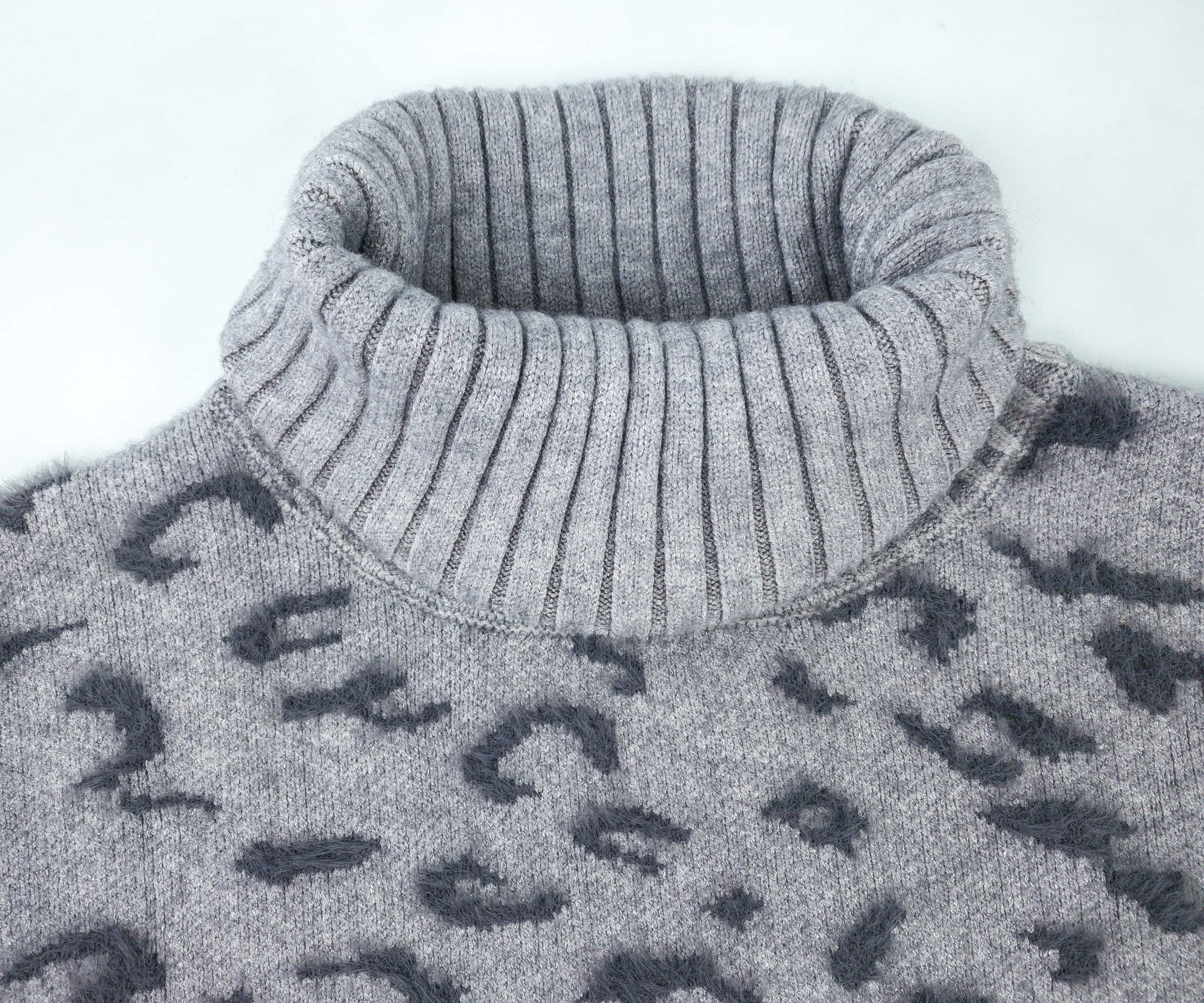 I also love how stylish I look with the nice collar. No need for additional accessories, as the turtleneck collar is already giving a statement!
You can roll the turtleneck collar and style it however you like!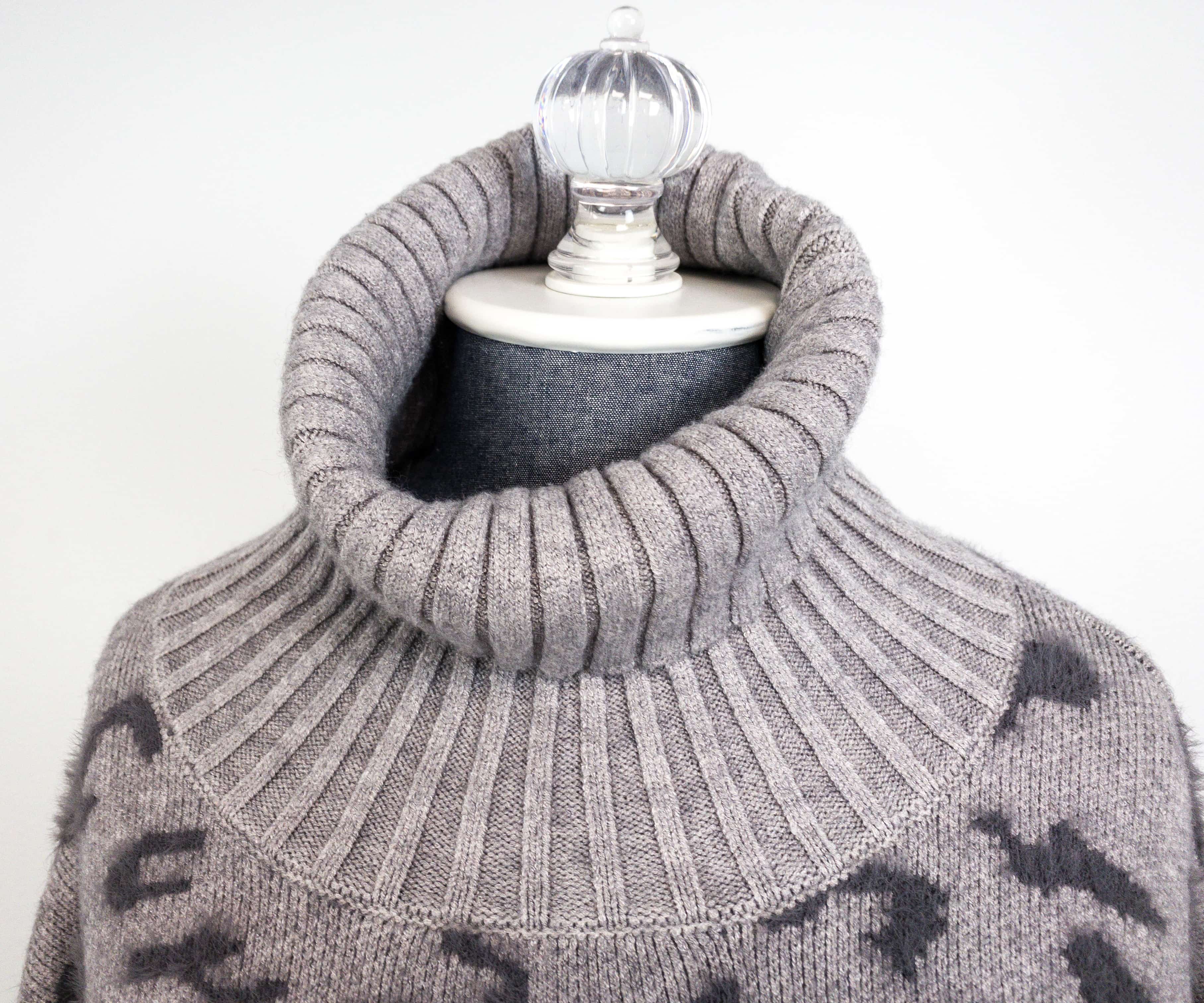 There are many ways that you can wear this piece, you just need to be creative to don that awesome look that will go with your mood for the day.
The pullover looks fabulous with fitted jeans or leggings. Don't forget your voguish boots to complete the gorgeous look!
Wisp Marnie Knit Dress ($68) Dresses are really versatile and can easily adapt to any season, so it's really great to get dresses from this box every once in a while.
The floral prints are gorgeous. The black base color made them more noticeable.
I like how the florals look brighter because of the dominant pink color on most flowers.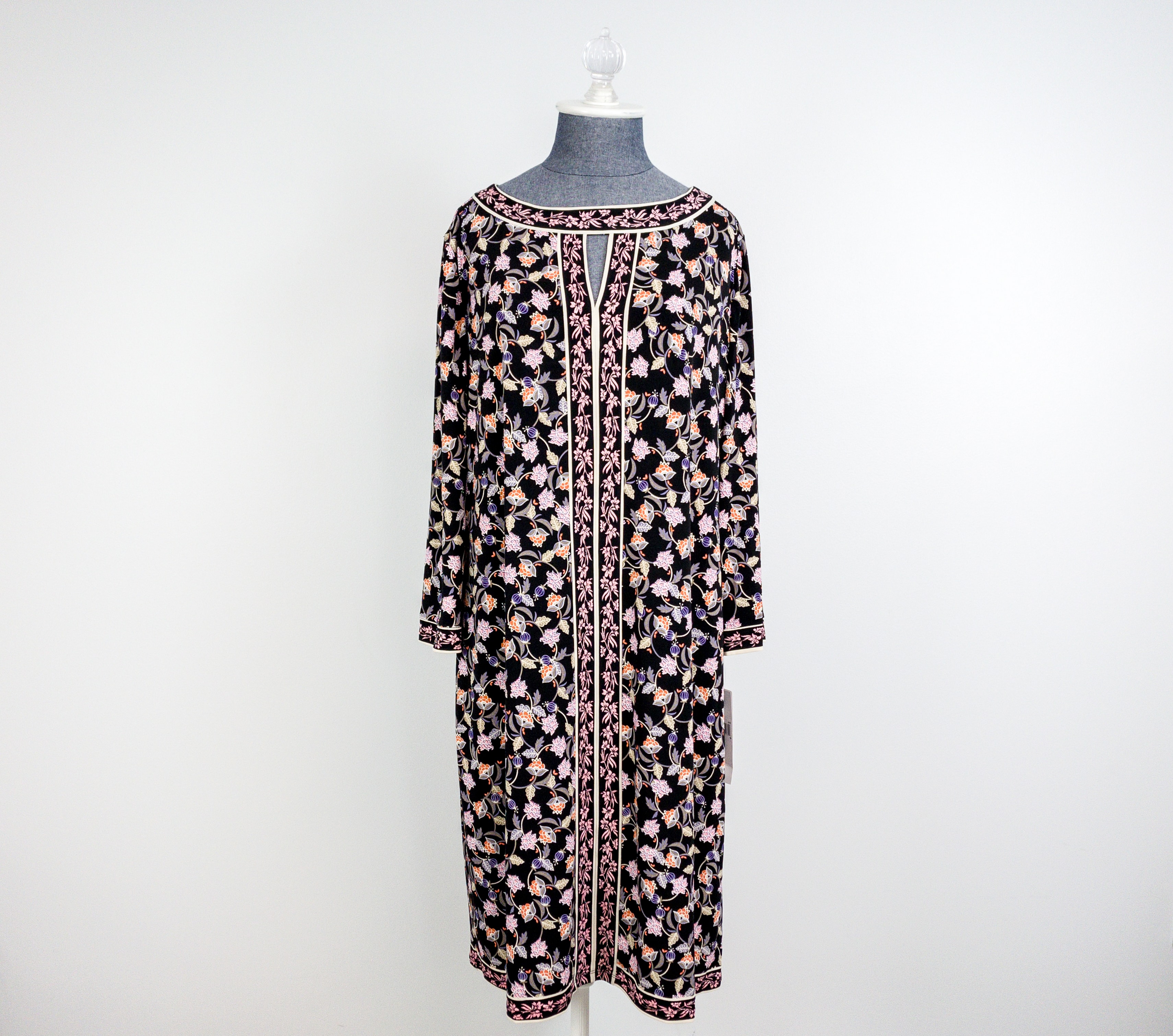 Autumn calls for dark floral dresses and this trend is widely known. It also shows the beautiful seasonal transition, from the bright florals of the summer to the dark-based floral attires of fall to winter.
The keyhole front neckline makes the dress more interesting and alluring as well.
I also love that the hems and sleeve cuffs have a different pattern compared to the rest of the dress.
The material is really light and soft.

You can even add a belt to emphasize your body shape.

Daniel Rainn Elura Detailed V-Neck Lace Knit Top ($58) Another dark floral piece from this selection is this beautiful V-neck lace knit top!
The knit top features a floral print on a dark violet base color. I like the effect as it gives emphasis on the flowers, and also accentuating the knitted parts of the blouse.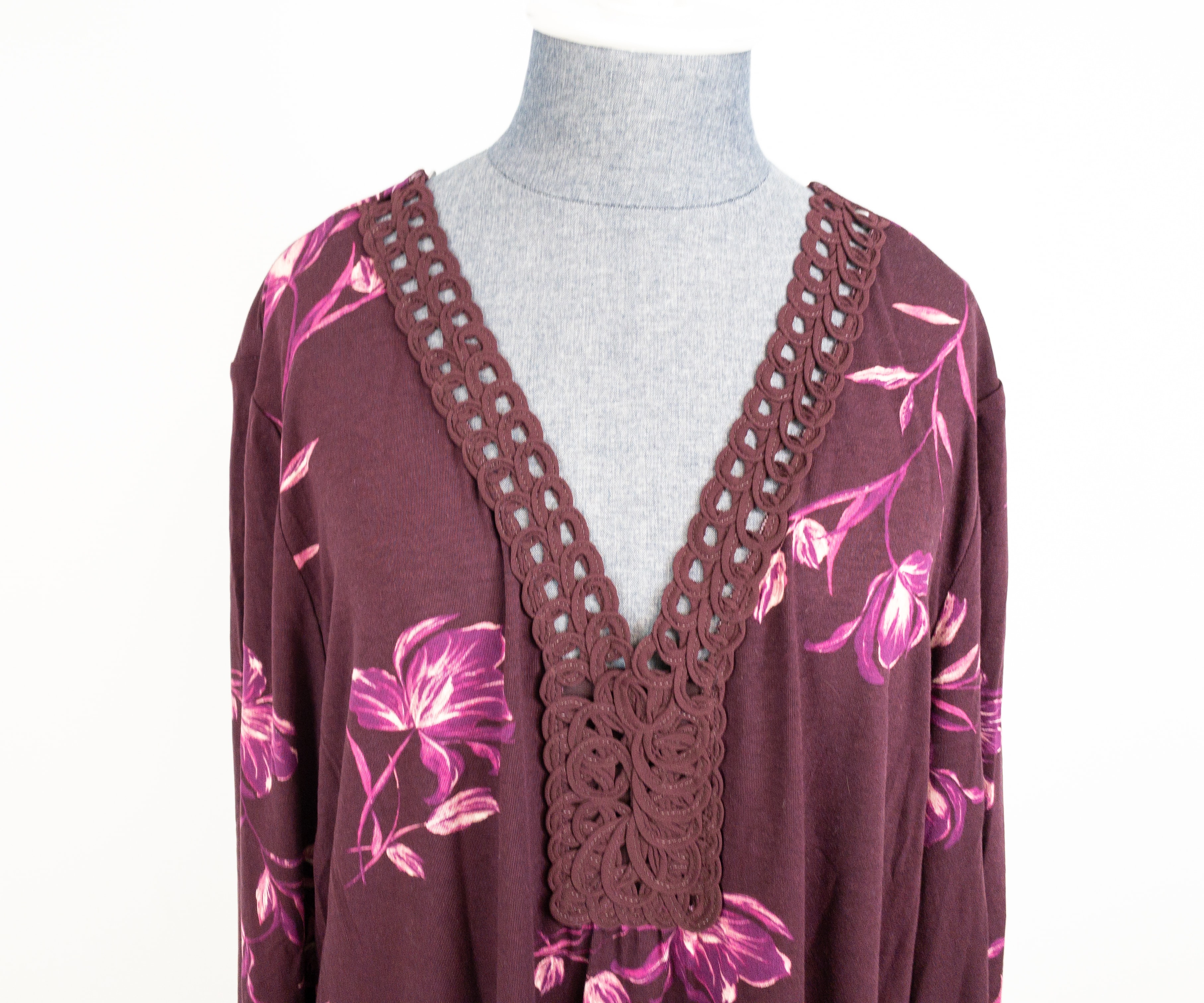 It has a deep V-neckline, so layering is also a yes for this top. Top it with a blazer for work, or a nice cardigan for a night out, and pair it with nice denim pants!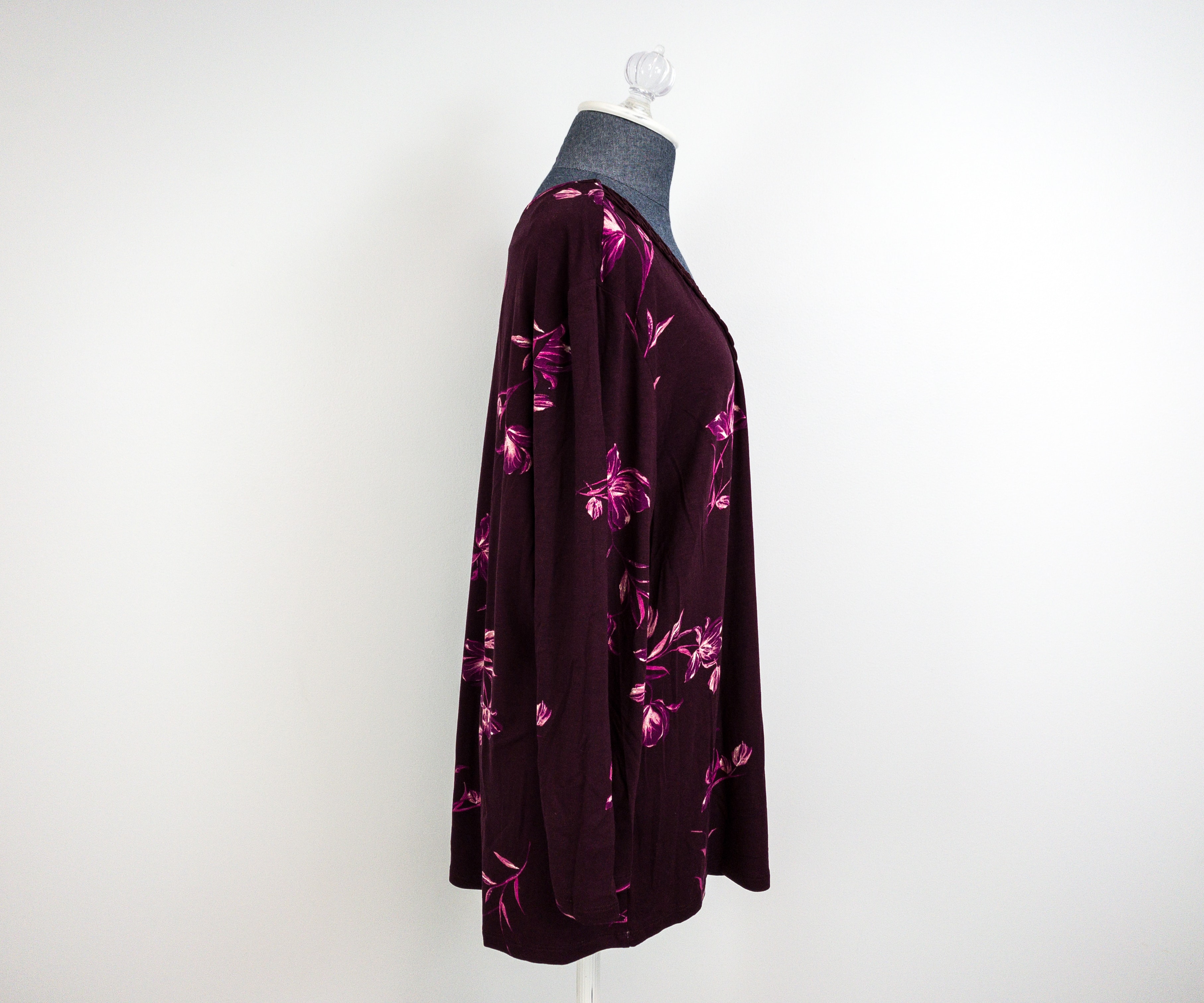 Loose or tucked, this beautiful top will simply make me look really in-style. The details are so attractive!

Michael Stars Jealy Knit Top ($98) I can already feel the chilly fall nights, and I am really looking for tops that can keep me feeling toasty and snuggly.
As opposed to the majority of the pieces on this selection, this one has a round neckline. This allows me to use some accessories, and make me look more trendy.
The length is good for fitted jeans.
If you don't want to top it over with anything, you can use an infinity scarf to make you look smartly-dressed or add color to your whole outfit.
The dark ribbed top also has a deep V design at the back.
You can also notice that the sleeves are longer than the top itself. I roll them up to make them more comfortable. The material used is also comfy in case you want more layers.
Seeing floral pieces transitioning from bright colors to darker ones is like looking outside my window and watching the changing season! I love my florals and I'm happy to get beautiful pieces from this curation. The dress is really nice and its versatility is impressive as well. The tops are all stunning and they're all perfect for layering, either with a jacket, a coat, or a cardigan to keep me feeling warm and comfy, and to help me get through the colder days. The tote is amazing! I love the classic and elegant look of it which I can use whatever outfit I may be rocking in, and put a lot of stuff inside, there are even slip and zipped wall pockets inside to cradle smaller and precious items. Overall, I am impressed with this box, and I am looking forward to more pretty and stylish outfits in my future boxes!
What did you get in your Stitch Fix this past month?