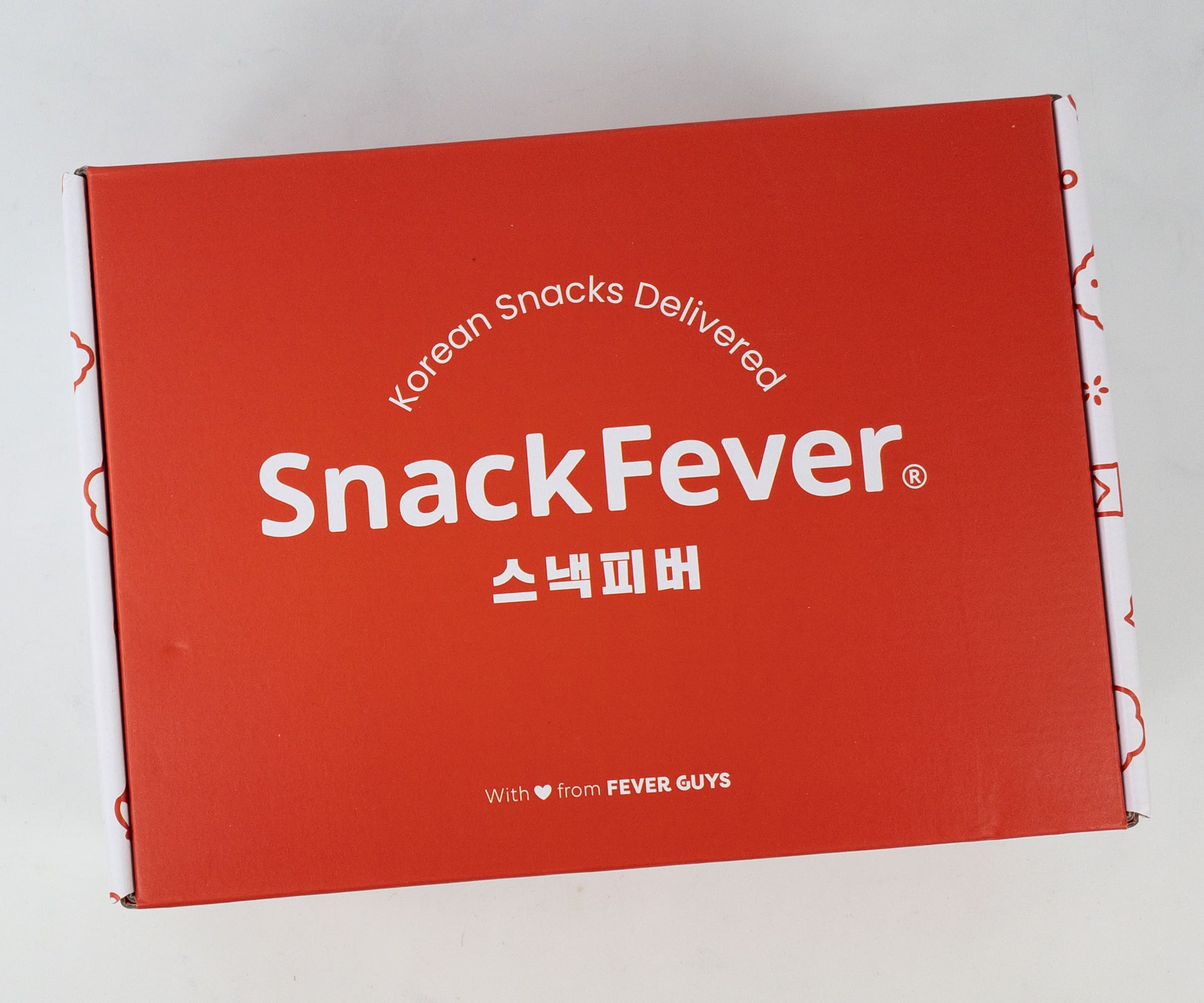 SnackFever is a monthly subscription box that delivers all your favorite Korean snacks, as well as other hard-to-find Korean treats. Each month, subscribers will get 5 to 12 Korean snacks and treats, depending on their subscription. Snack Fever is available in three boxes, the mini box, the original box, and the deluxe box, and subscriptions are $12, $22, and $35, respectively, every month.
NOTE: Starting the February 1st, Snack Fever will be having some changes on their subscription, including a Loyalty Rewards Program, new Original and Deluxe boxes, and a new shipping schedule. You can read more about the changes here.
DEAL: Save $3 off your first box (Mini, Original, Deluxe). Use coupon code HELLOSUB3.
SnackFever's social media handles are printed on the box. On the side, there's even a Korean sentence which means "you're so pretty when you eat"!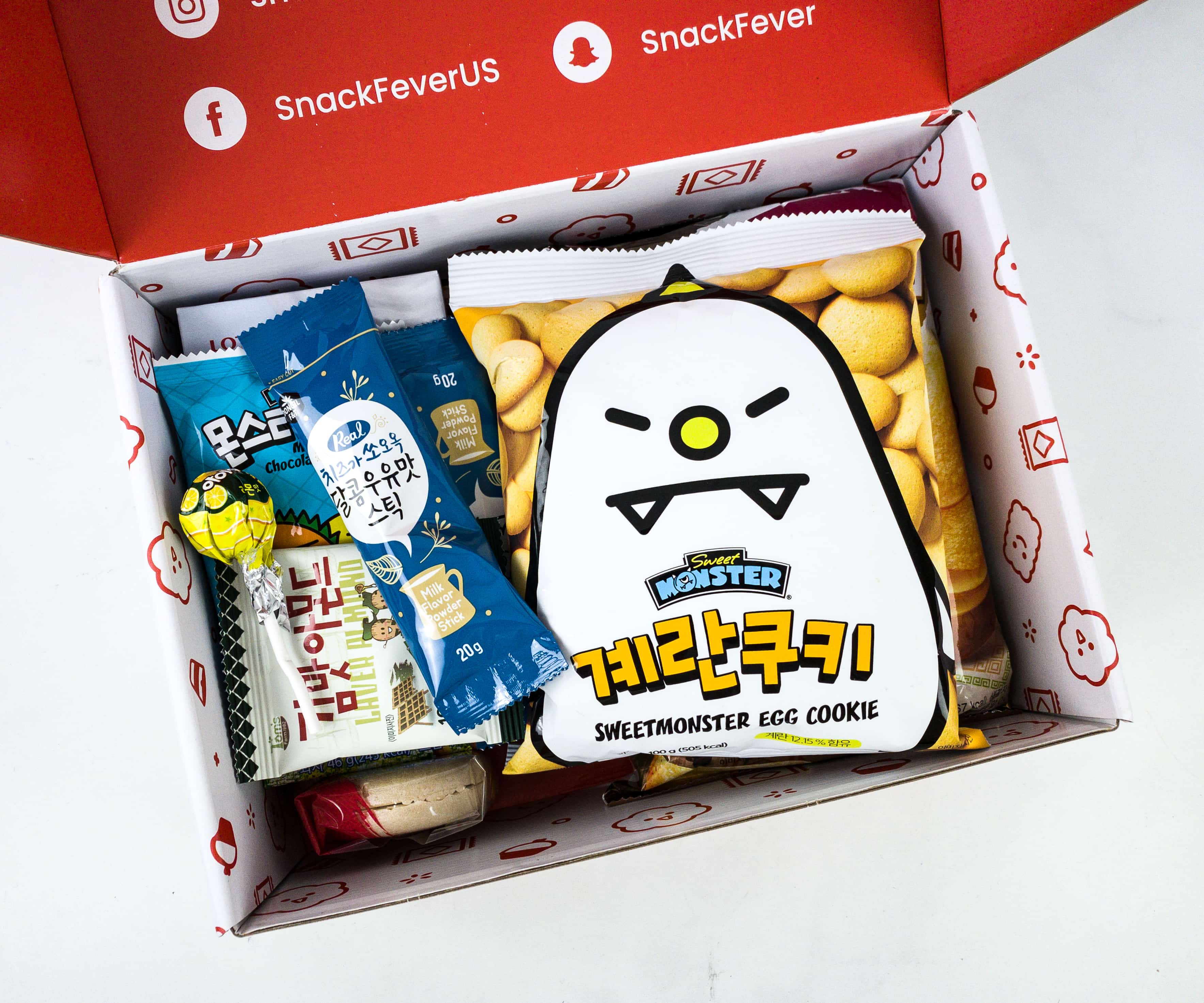 There is no extra packaging, just snacks filling the box to the brim!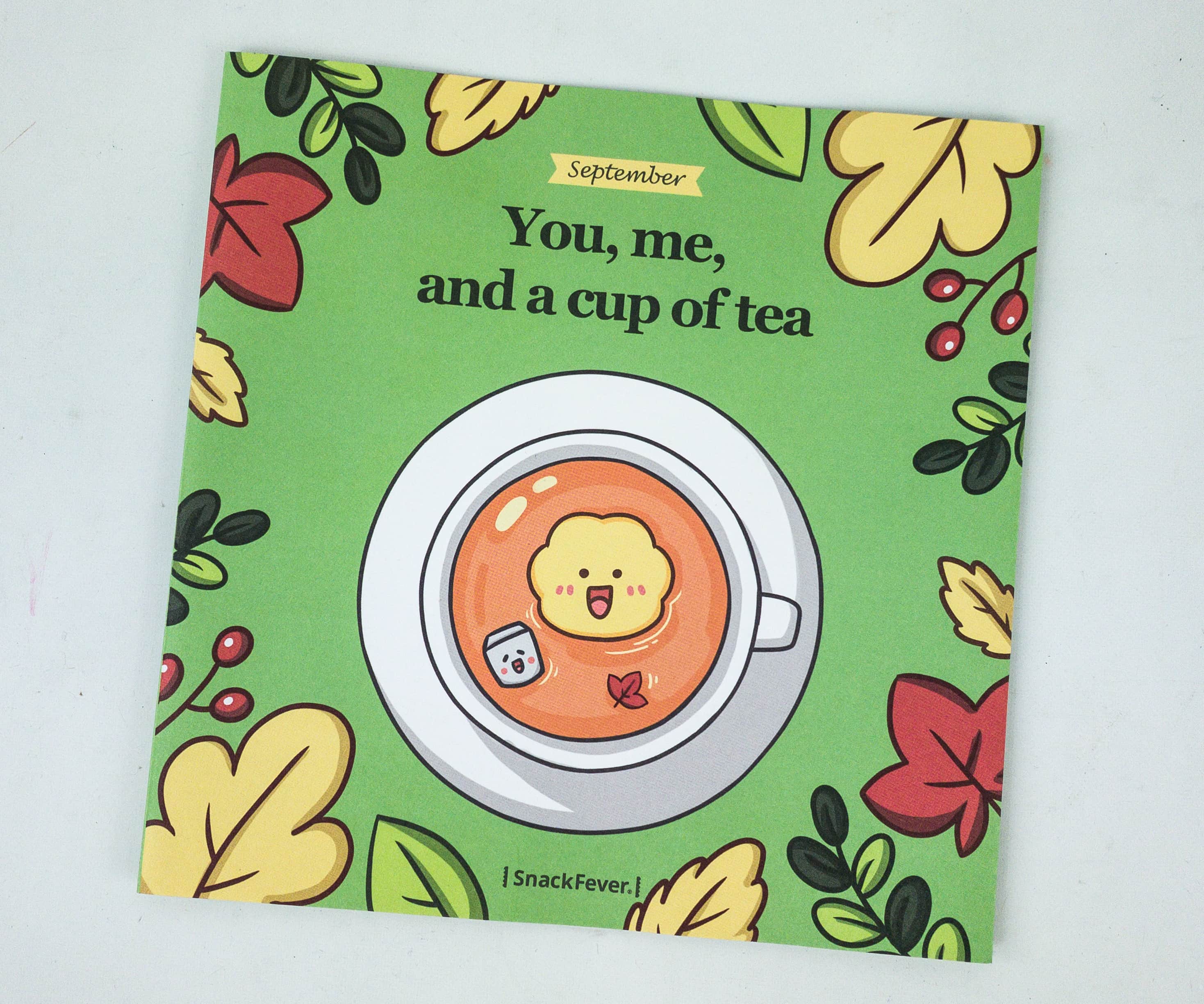 September 2019 theme is YOU, ME, AND A CUP OF TEA!
The booklet features selfies of subscribers with their Snack Fever boxes, as well as some Korean vocabulary words.
Of course, there's also a list of all the items in the Snack Fever Mini Box, Original Box, and Deluxe Box.
Here are the full contents of the Original box. To see all of our SnackFever reviews including the big box, click here.
Sticker. Every box includes a cute Snack Fever sticker. It features this month's theme!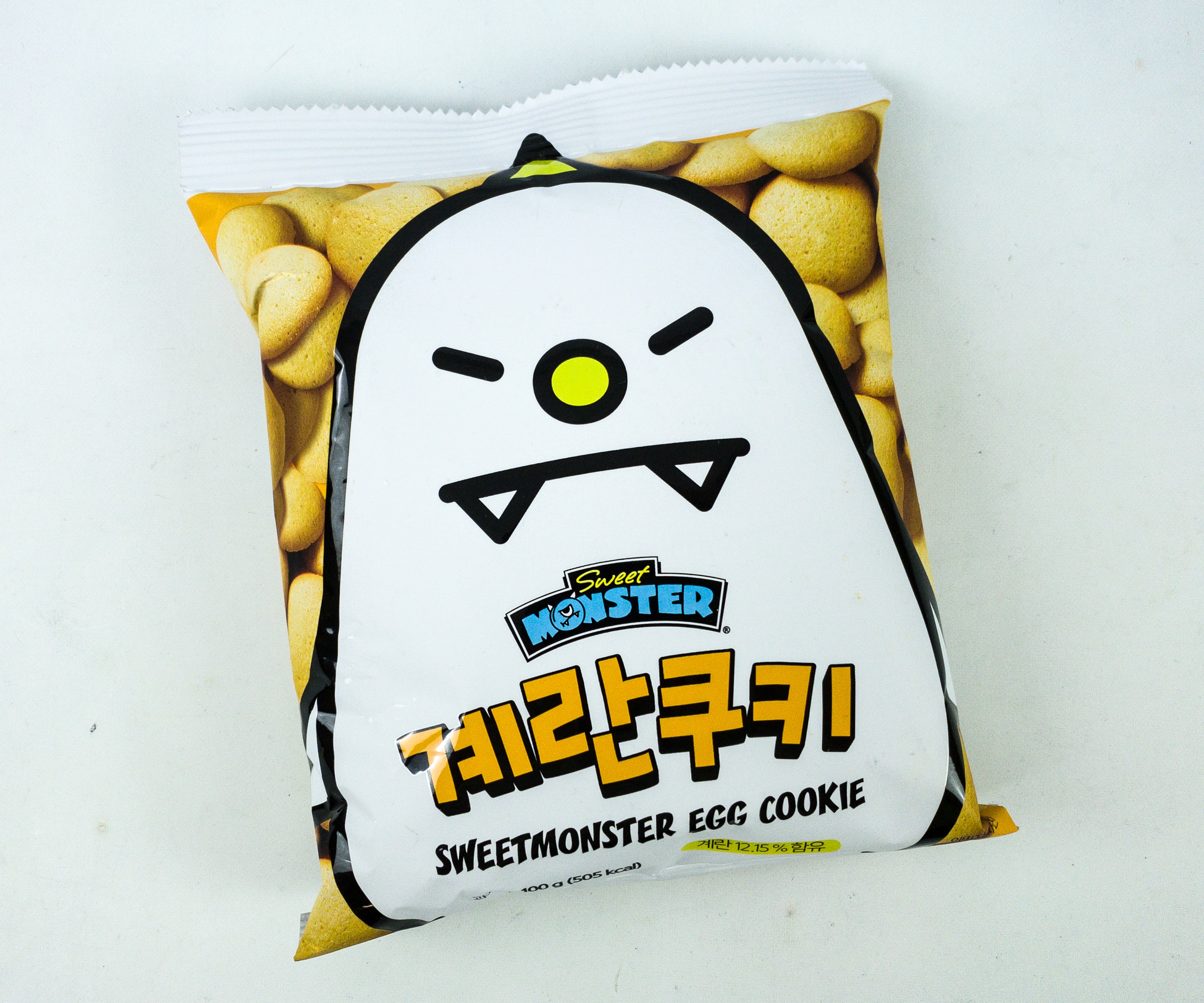 Sweet Monster Egg Cookie. These bite-sized egg cookies are perfect as an on-the-go snack or even as an addition for lunchboxes. They're light, crunchy, and definitely tasty. They taste just like regular egg cookies and they're even a bit buttery.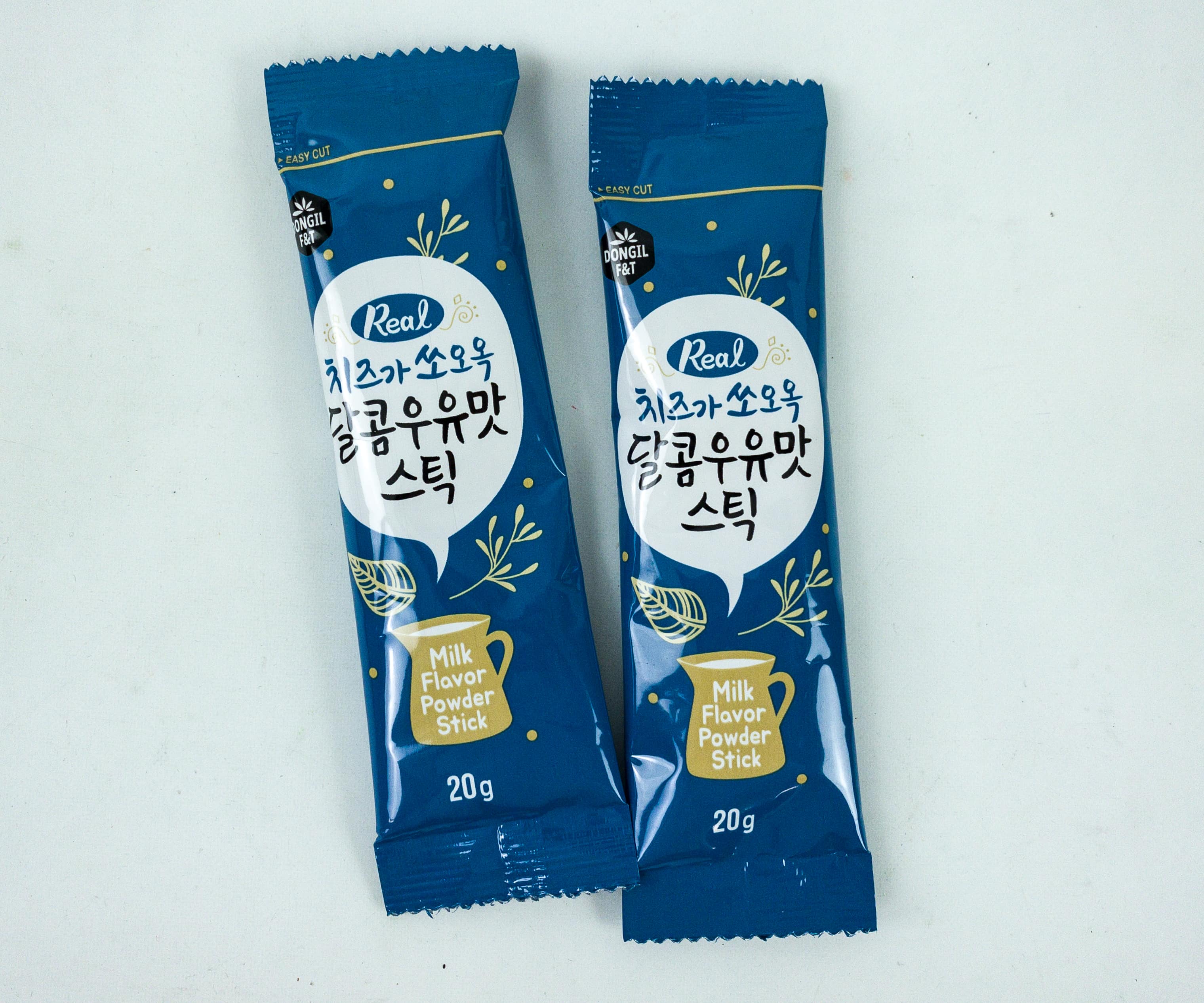 Cheese Milk Flavor Powder Stick. We got two sachets of cheese-flavored latte, enough for two big mugs! Koreans love cheese, but we never thought they'd be great in a latte. Just add water and it's good to go! It's a great drink for cheese lovers or those who just want an easy-to-prepare warm drink on a cold day!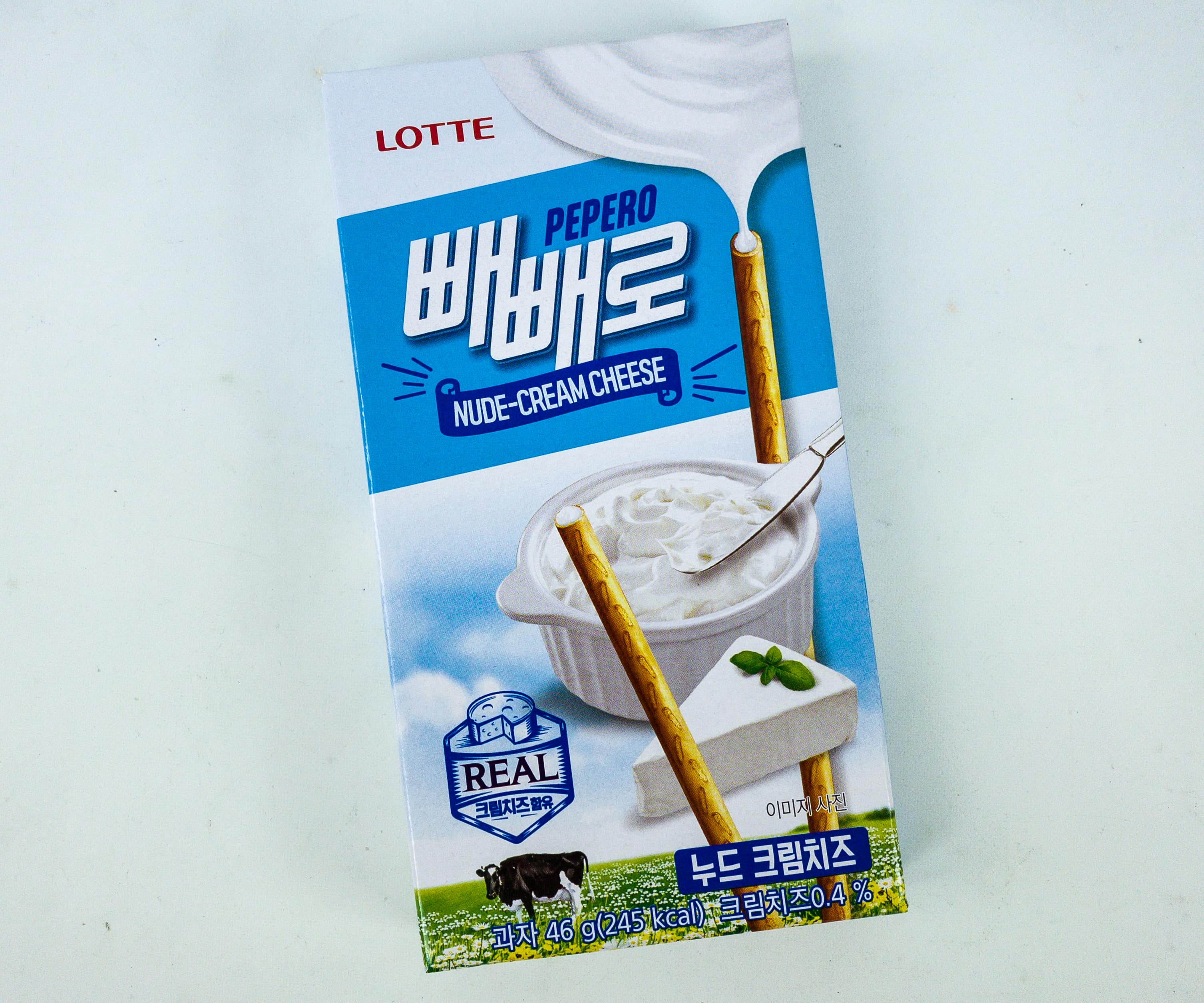 Nude Cream Cheese Pepero. Here's another cheesy snack, and this time it's a small box of snack sticks from Pepero. Just like the regular Pepero, there's a crunchy cookie stick but instead of coating it outside, the cream cheese is inside! So tasty and delicious, it melts in your mouth!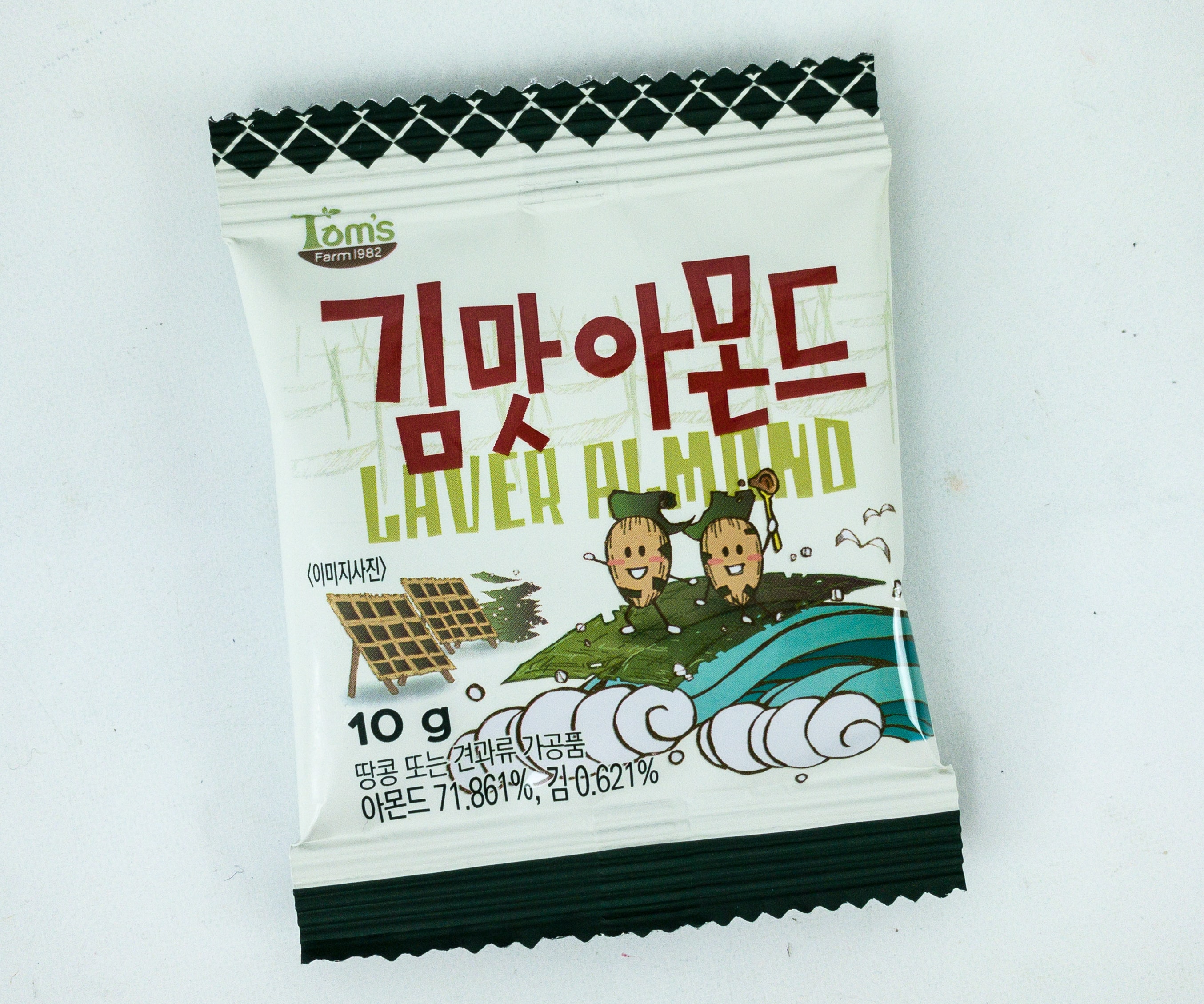 Almonds Seaweed Flavor. Roasted almonds are the best, and they made it even better by adding seaweed flavor. These almonds are savory, crunchy and salted just right, making you crave for more with each bite. They were also filling!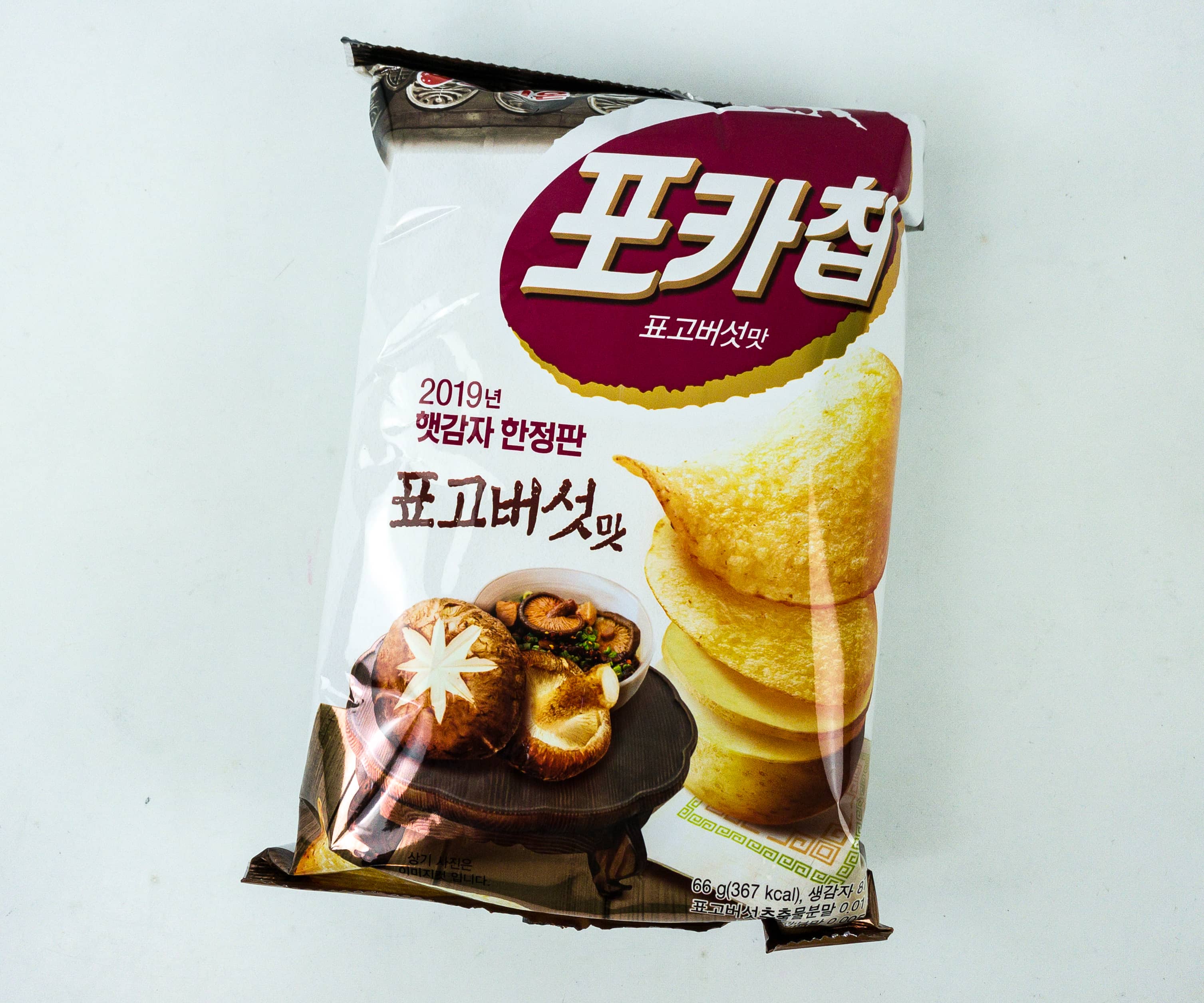 Popa Chip Shitake Mushroom Flavor. Potato chips from Korea are regular inclusions in Snack Fever boxes. This month, we got mushroom flavored ones! It's one of the most unique potato chip flavors we've encountered so far. They're yummy but odd at the same time, maybe because they taste like actual mushrooms you'll taste in soups and entrees. They're a bit salty as well.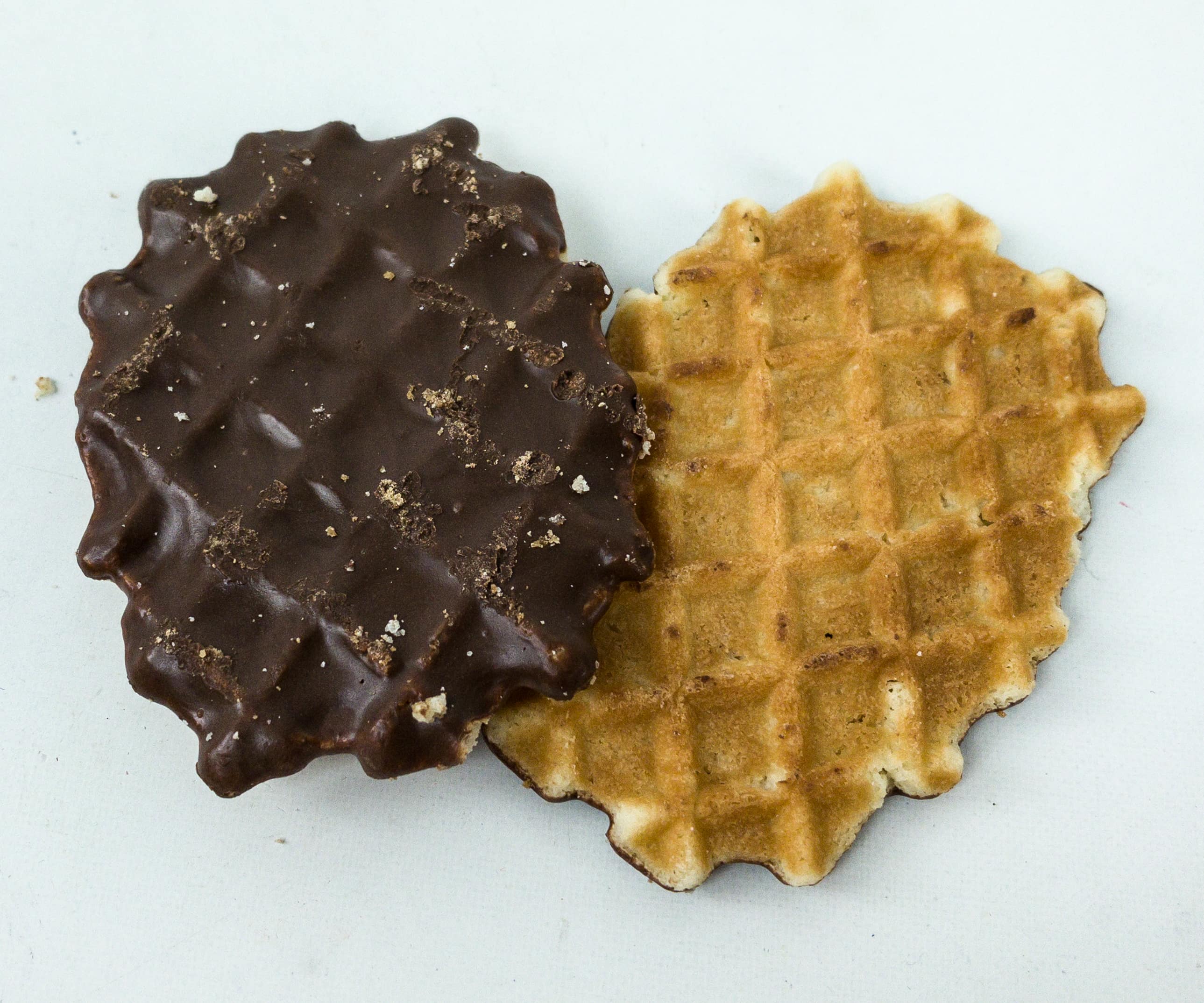 Monster Waffle. Our sweet tooth craving was easily solved by these crisp waffles with a rich chocolate coating on one side. There are two pieces of waffles in each pack. They make a great dessert snack! I wish we had more because they're so good!
21 Grain Crispy Rolls. Here's a guilt-free snack, a crispy roll made with healthy grains! It's green tea flavored, plus it's baked and not fried! It's a great healthy snack to munch on to get you through until your next meal.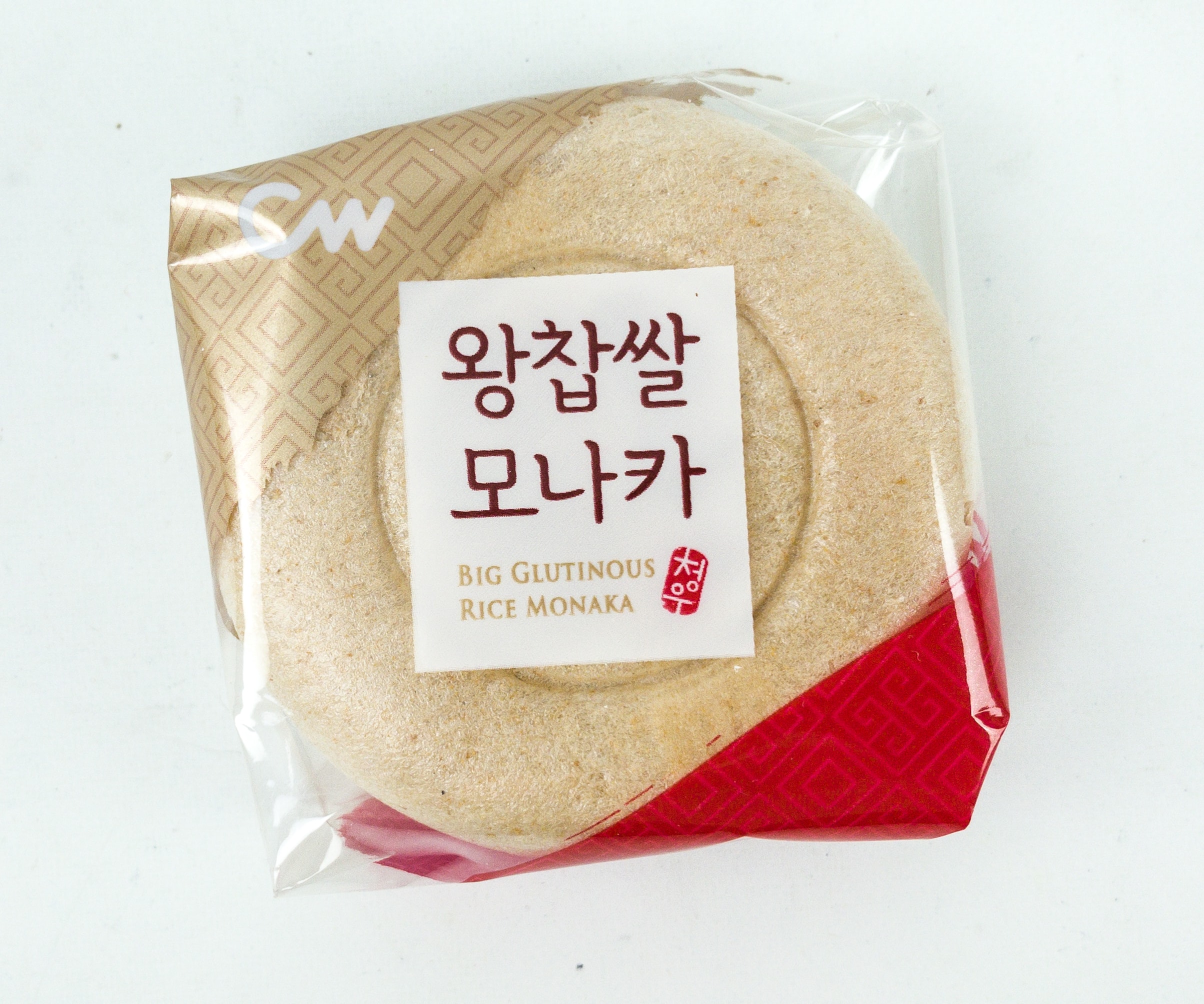 Royal Walnut Monaka. We're getting to try a traditional Korean snack this month! It's called monaka, a pie made with royal walnut and glutinous rice. It's a heavy and filling snack, definitely perfect with tea!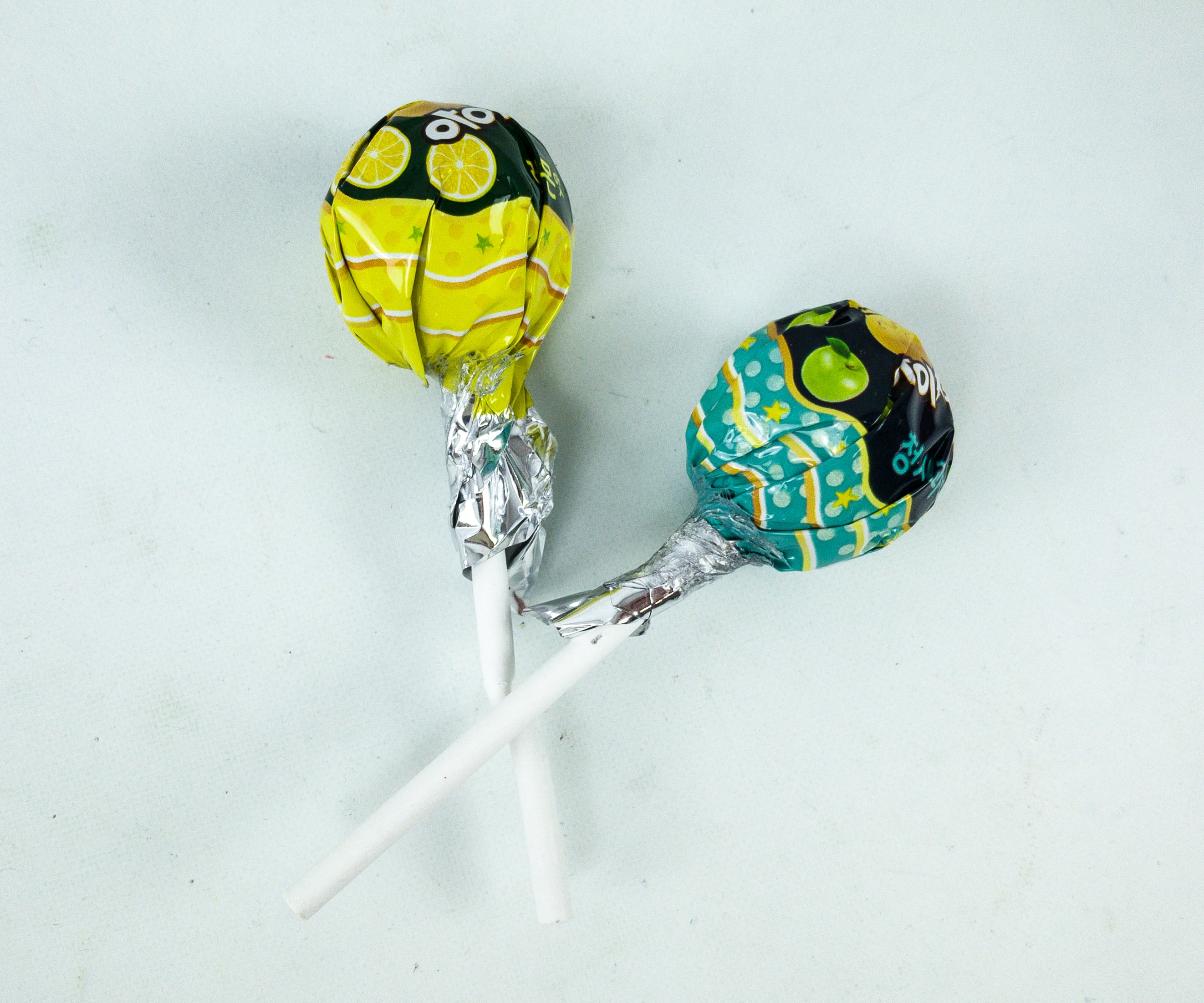 Sour Candy Pop. We got two pieces of these lollipops! One is lemon-flavored, and the other is green-apple flavored. They're intensely sour that they can make your eyes water and your face twist!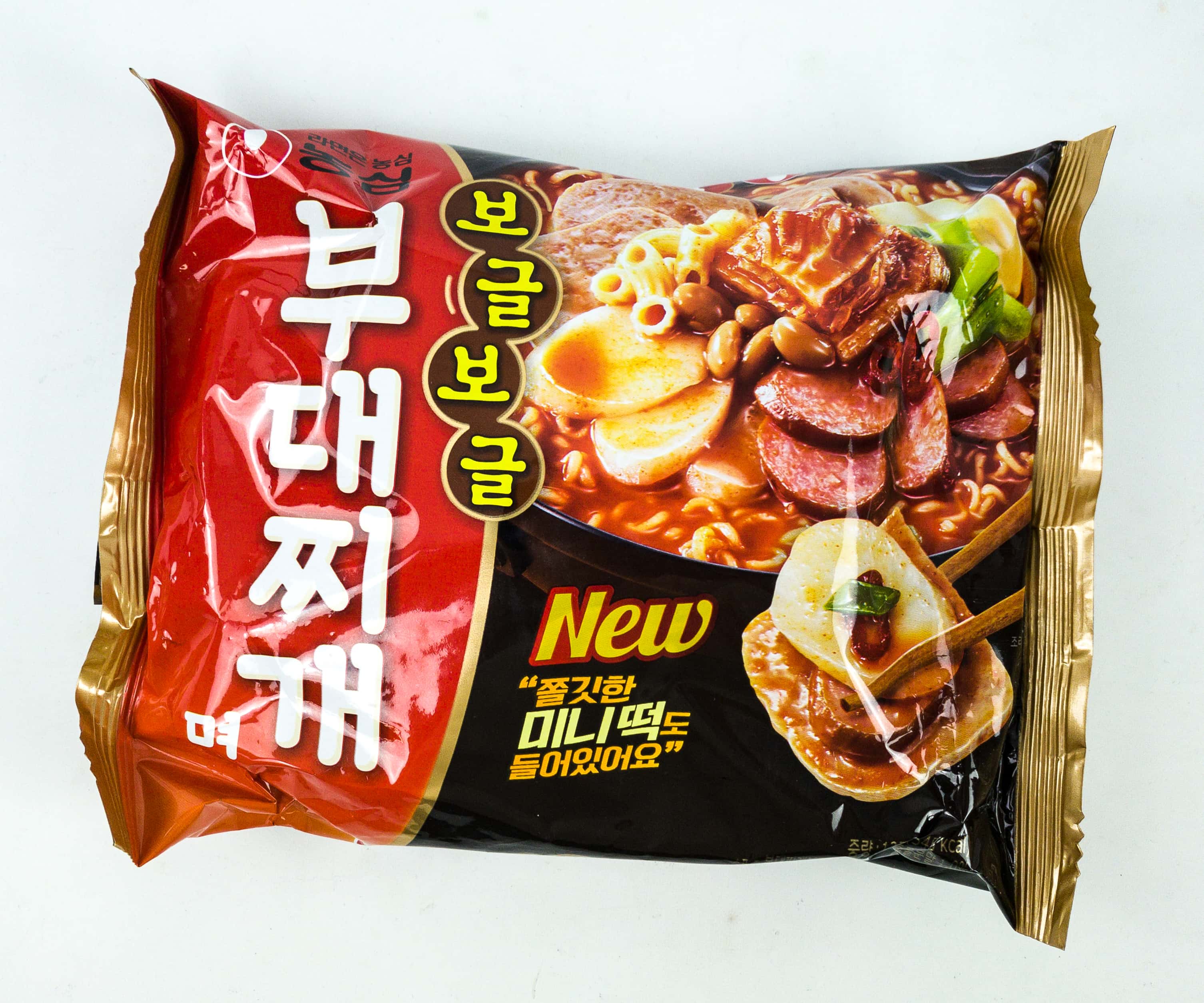 Budaejjigaemyeon. We're supposed to get samgyetangmyeon, as indicated in the card, but what we received is budaejjigaemyon. It's an noodle snack inspired by budaejjigae, or spicy sausage stew.
For newbies, Snack Fever makes a great introduction to the wonderful world of Korean snacks. For us who are no longer new to Korean snack subscriptions, it still makes a great choice because they never fail to make each box exciting by also including new snacks and limited edition flavors. This month, our box includes a traditional snack, a noodle snack, and uniquely flavored treats that are hard to find anywhere else. Some are even great pairings with tea. It has a nice variety, as always, and we had fun trying out everything! We're looking forward to more tasty treats in the future boxes!
Have you tried Snack Fever?