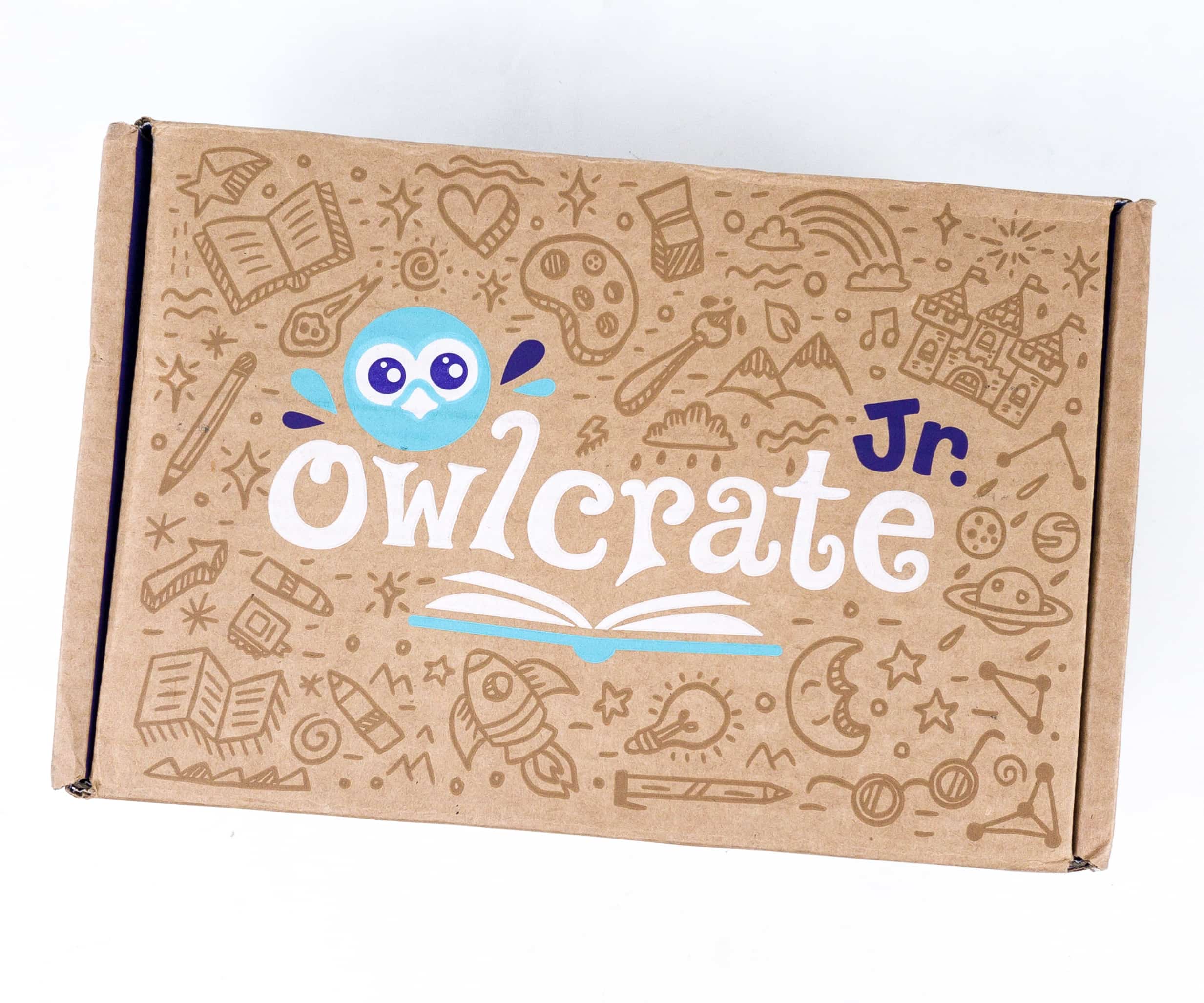 OwlCrate Jr. is a monthly book subscription box for young readers ages 8-12 with a middle-grade book plus fun gender neutral bookish items designed to enhance your little reader's experience. It's from Owl Crate, a super popular YA (young adult) fiction subscription.
DEAL: Save 15% on your first subscription with the coupon code HELLO15 at checkout.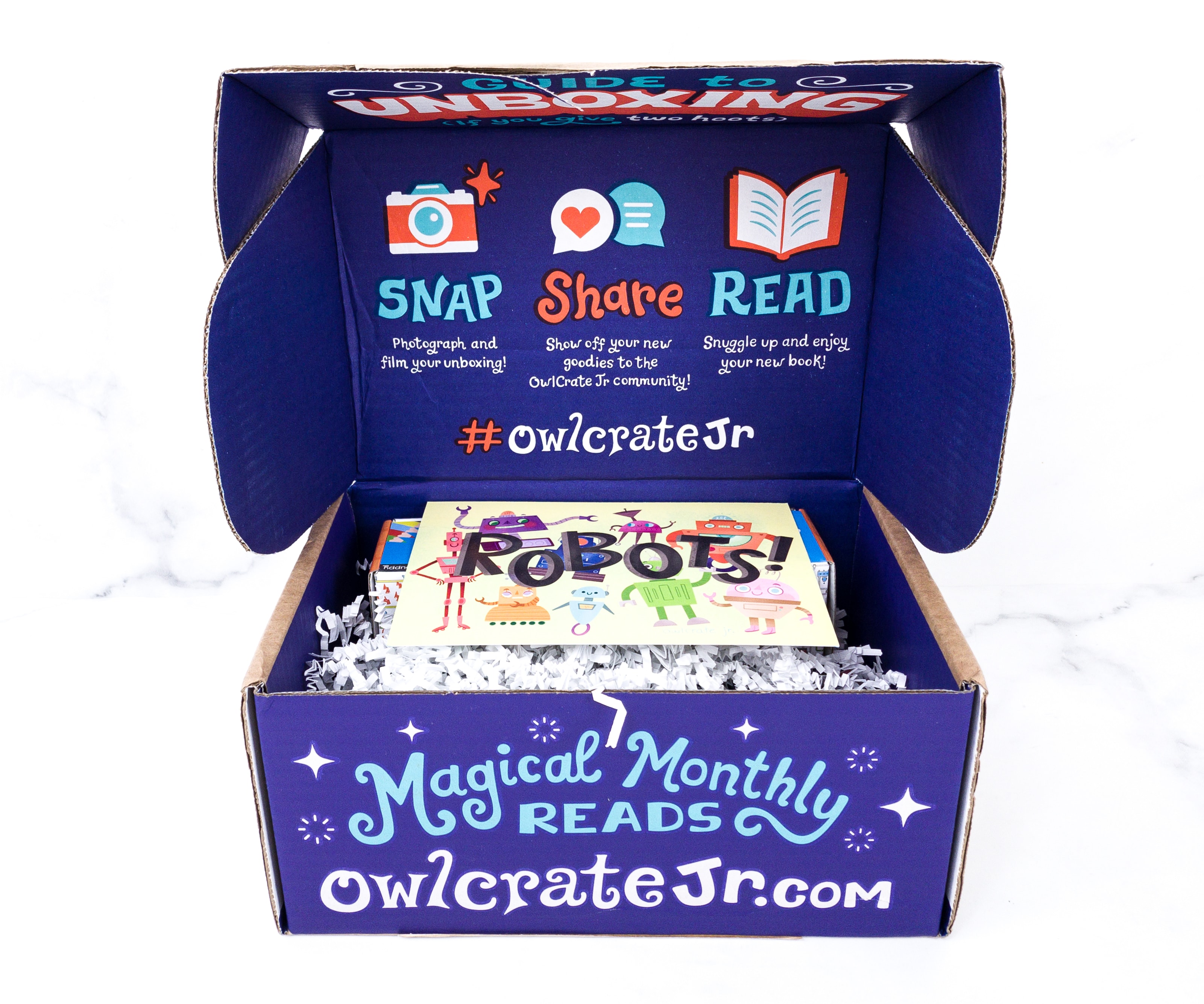 The inner flap has a guide to unboxing your crate!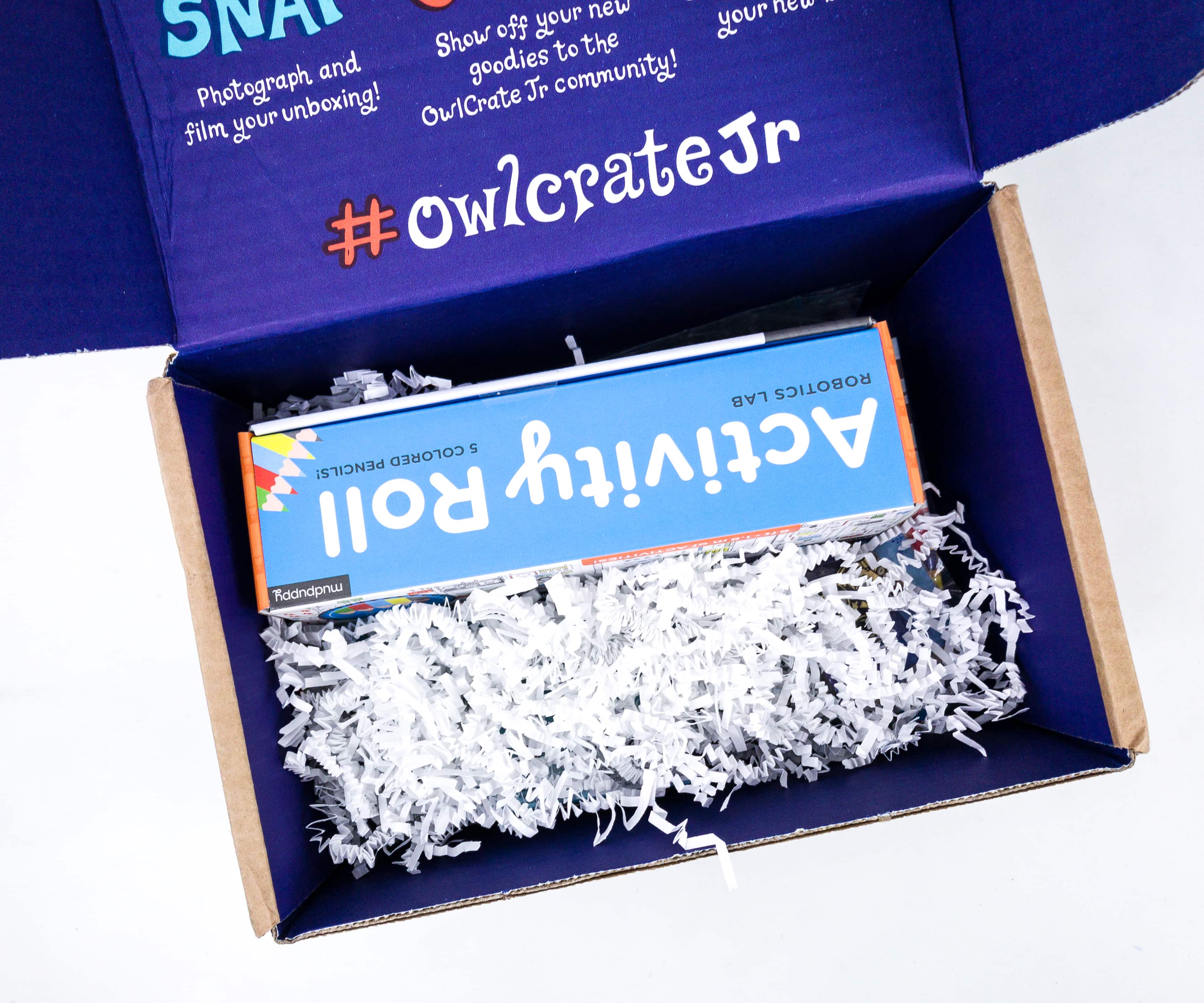 The items were packed with white squiggles.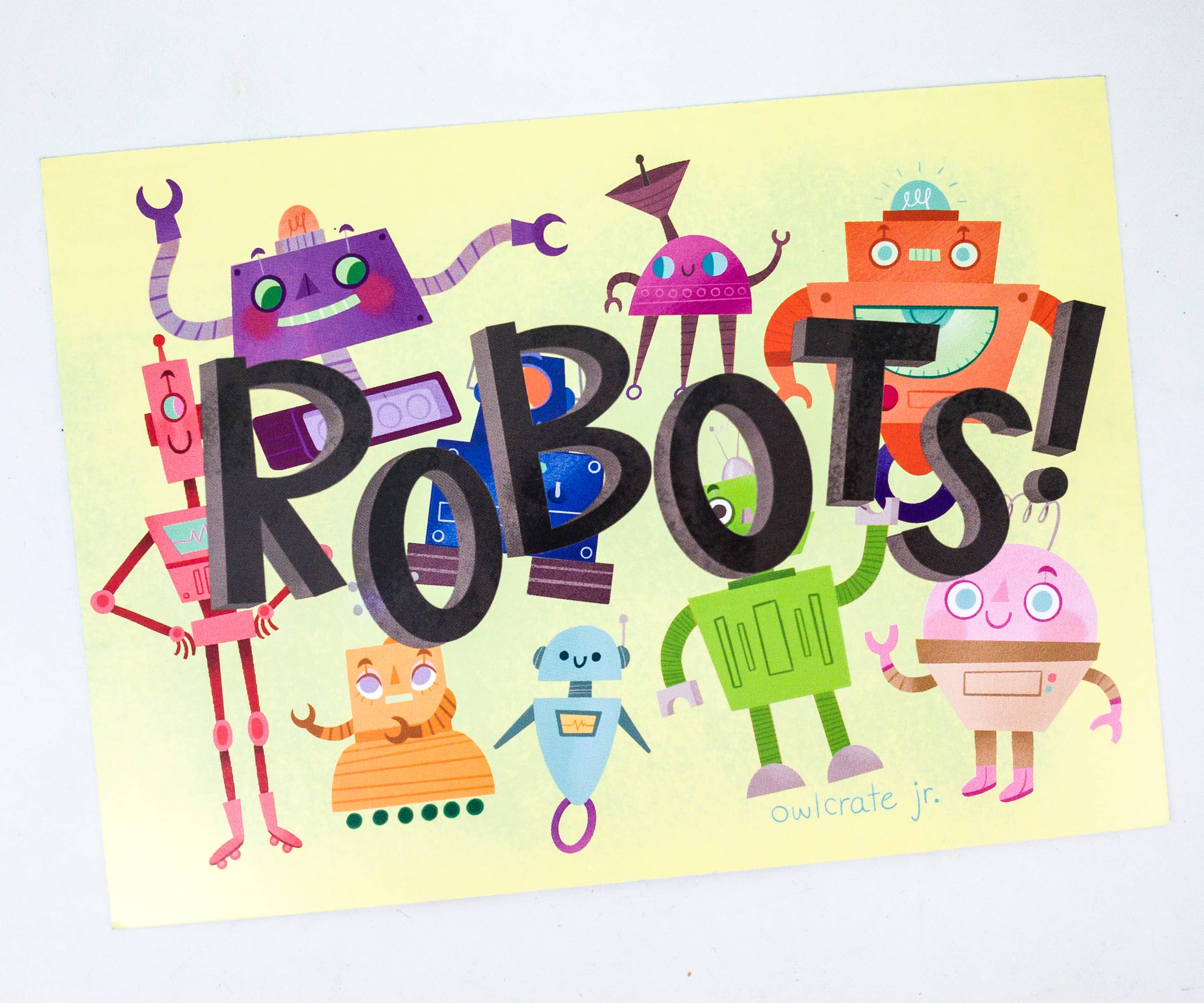 Included in the box is an information card.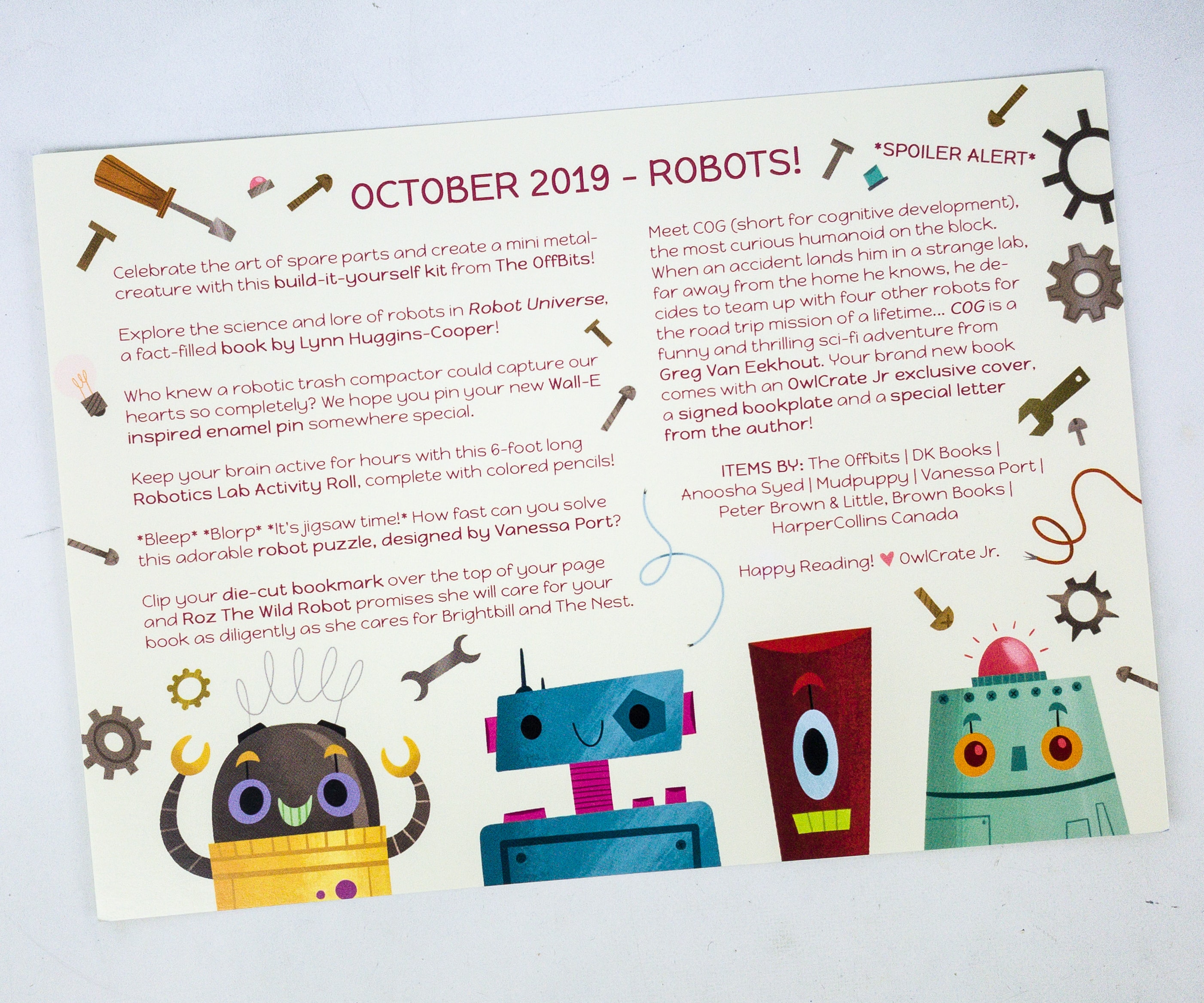 The theme for the October 2019 OwlCrate Jr. box is ROBOTS!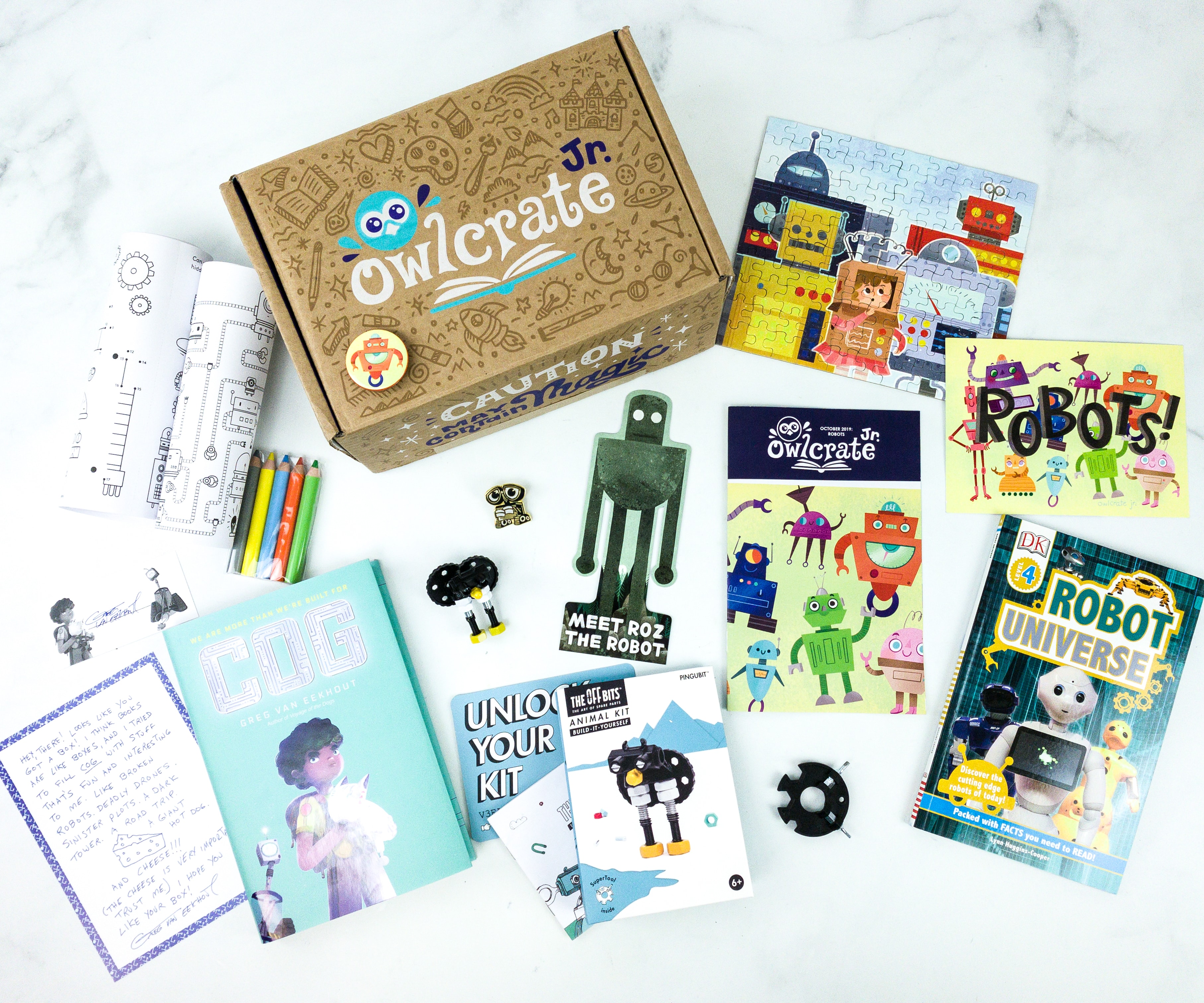 Everything in the October OwlCrate Jr. box! 
Pin. The pin for this month features an orange robot!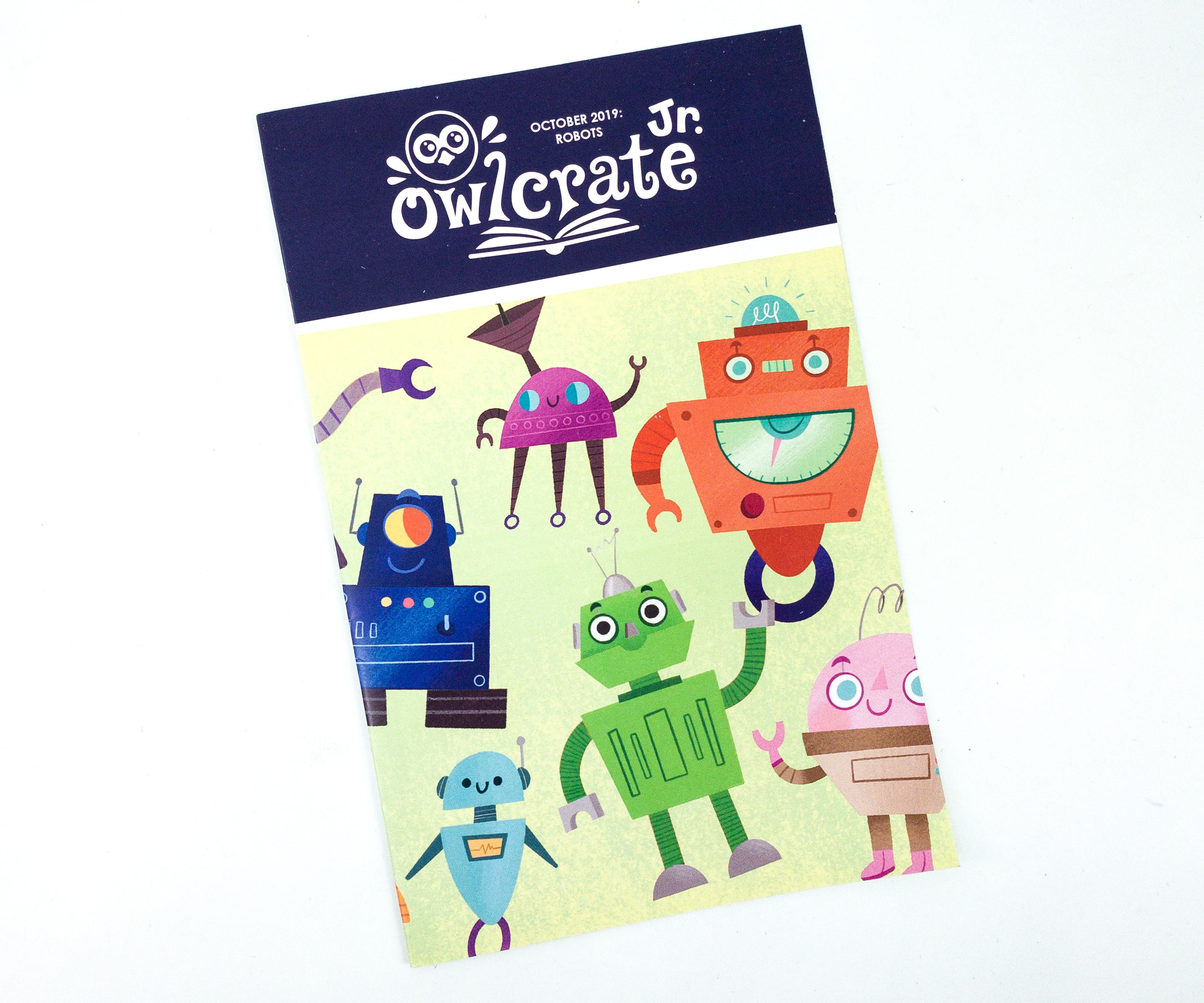 They also included an adorable mini magazine!
Of course, the mini-magazine includes an author interview! This month's featured author is Greg Van Eekhout. Knowing what inspired the author to pen a story can help children understand the book better.
They also suggested some titles for further reading, especially if you love this month's book: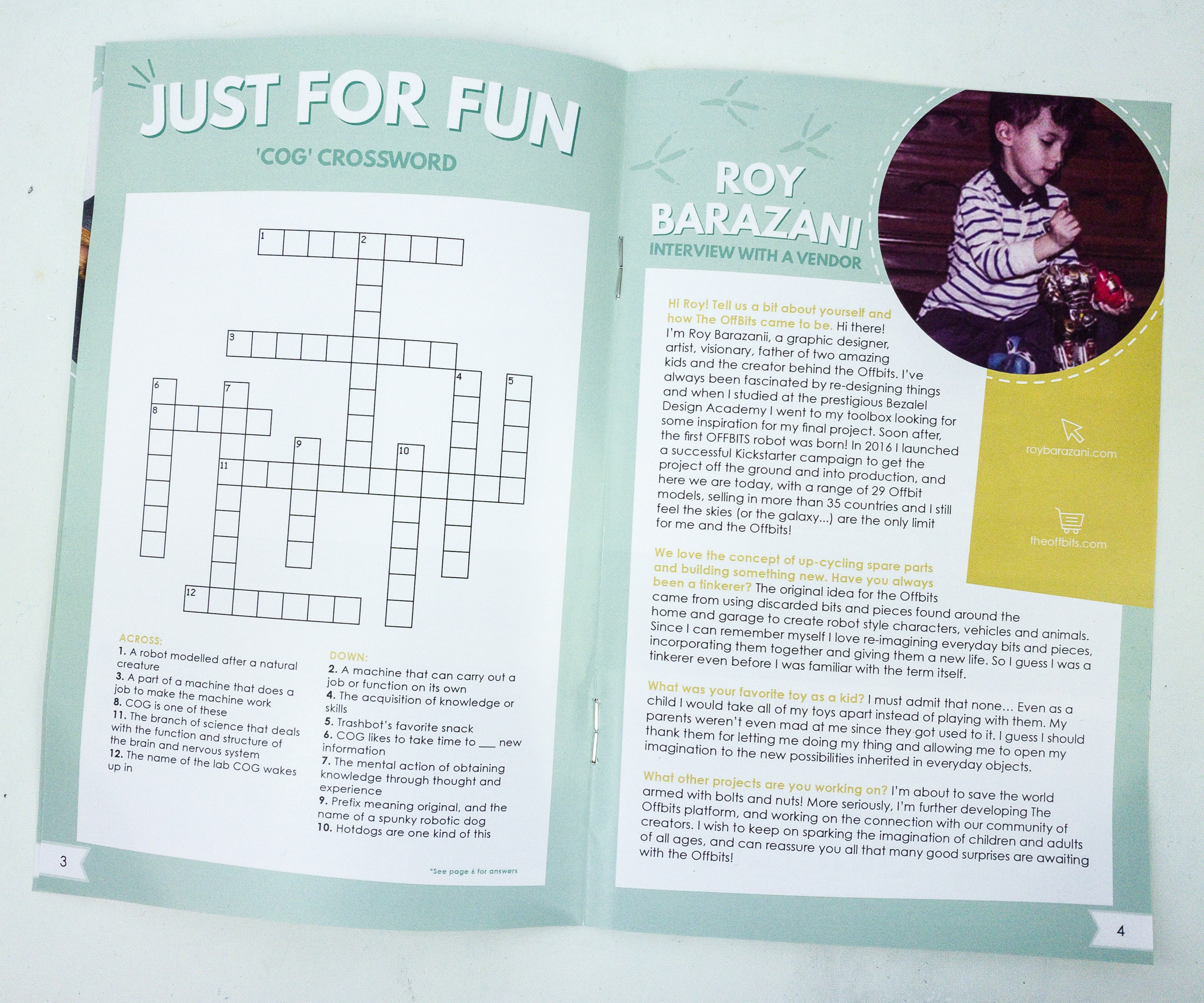 The mini-magazine also included some fun activities like this 'cog' crossword puzzle. The other page is another interview, and this time, with graphic designer Roy Barazani.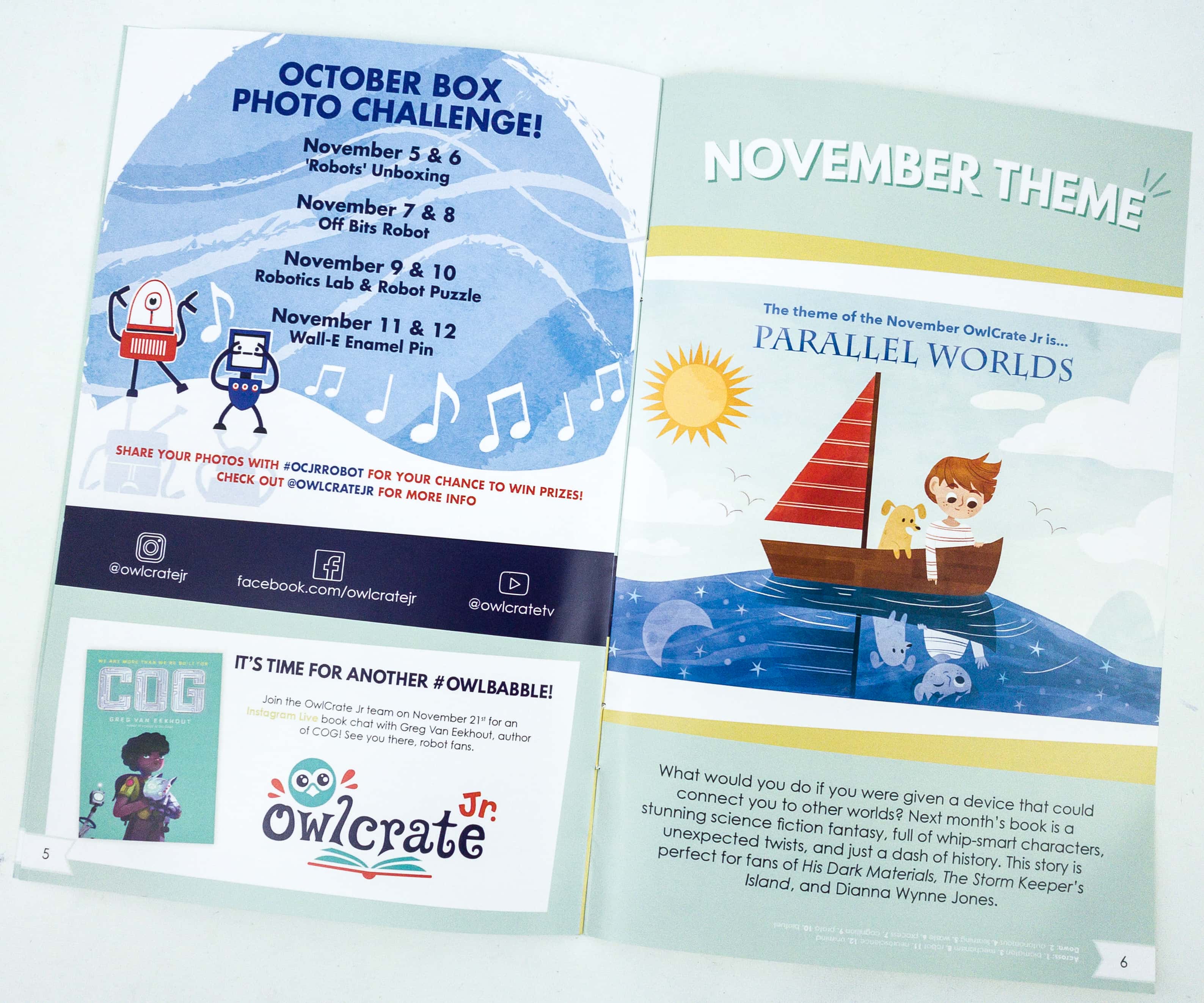 There's also a box photo challenge that you can join. They even gave us the theme for next month, which is PARALLEL WORLDS!
Author's Note Card. The card features the same artwork as the cover of this month's featured book.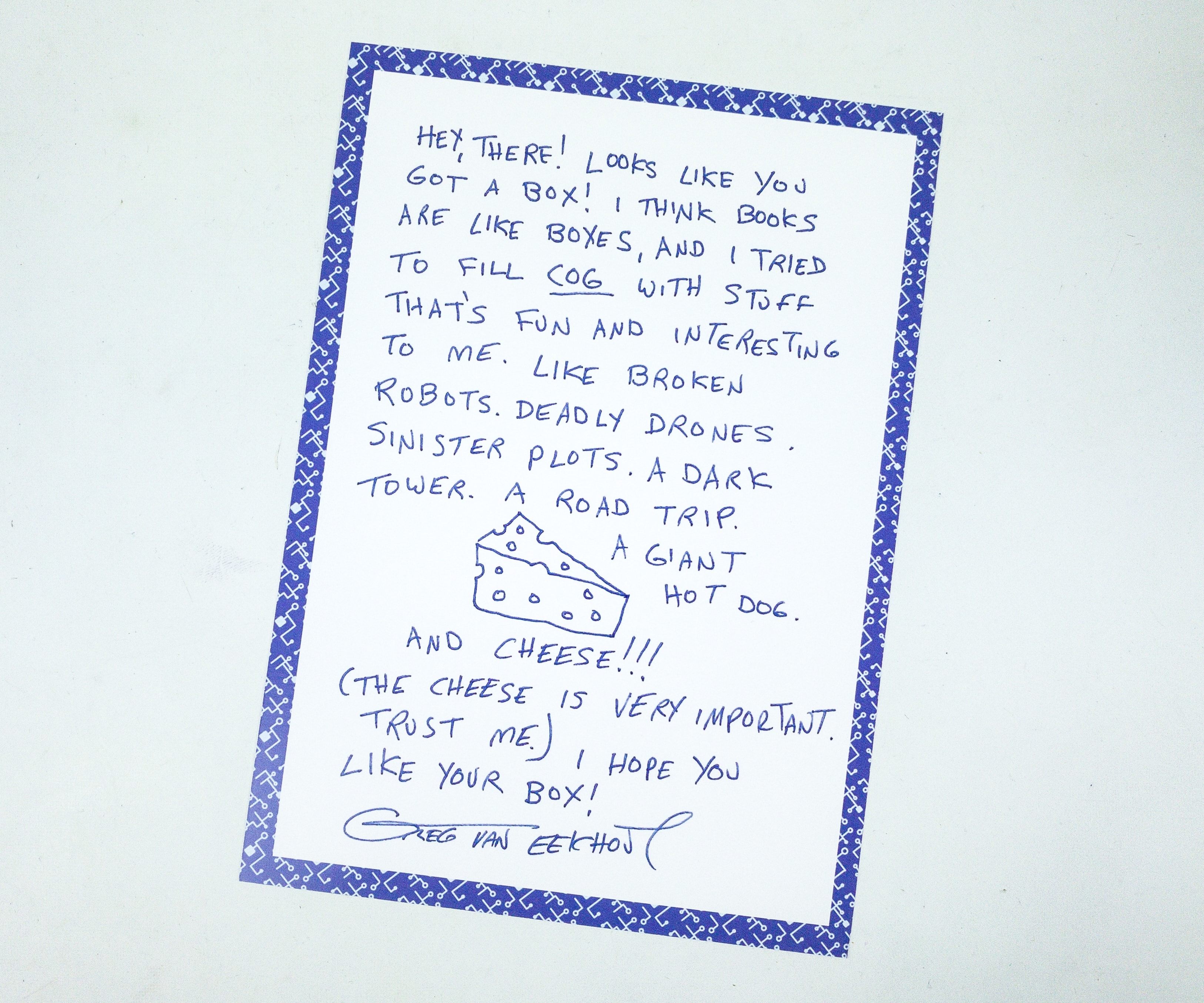 On the flip side is a note from the author, Greg Van Eekhout.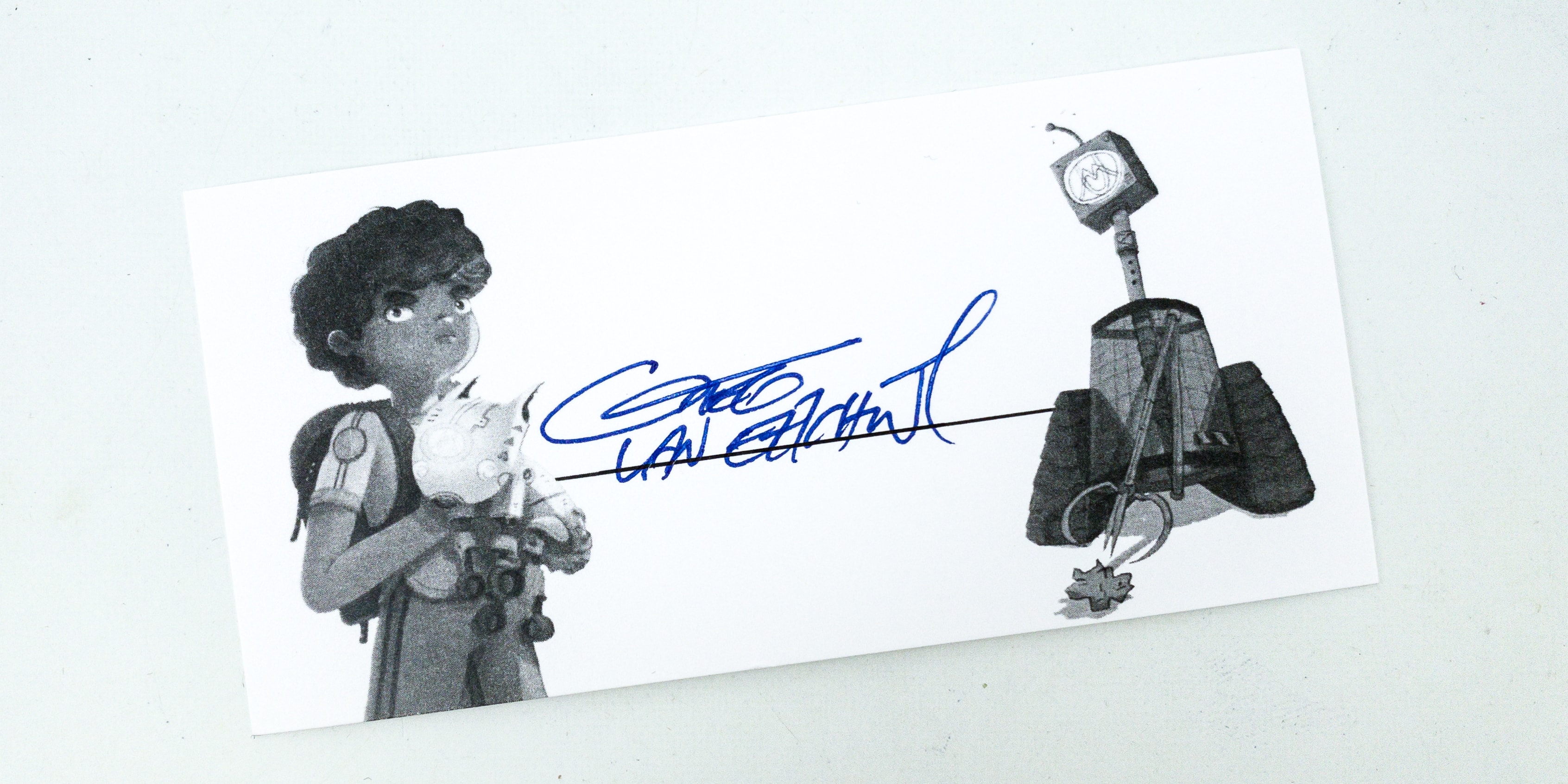 Signed Book Plate. We also got a signed bookplate from the author!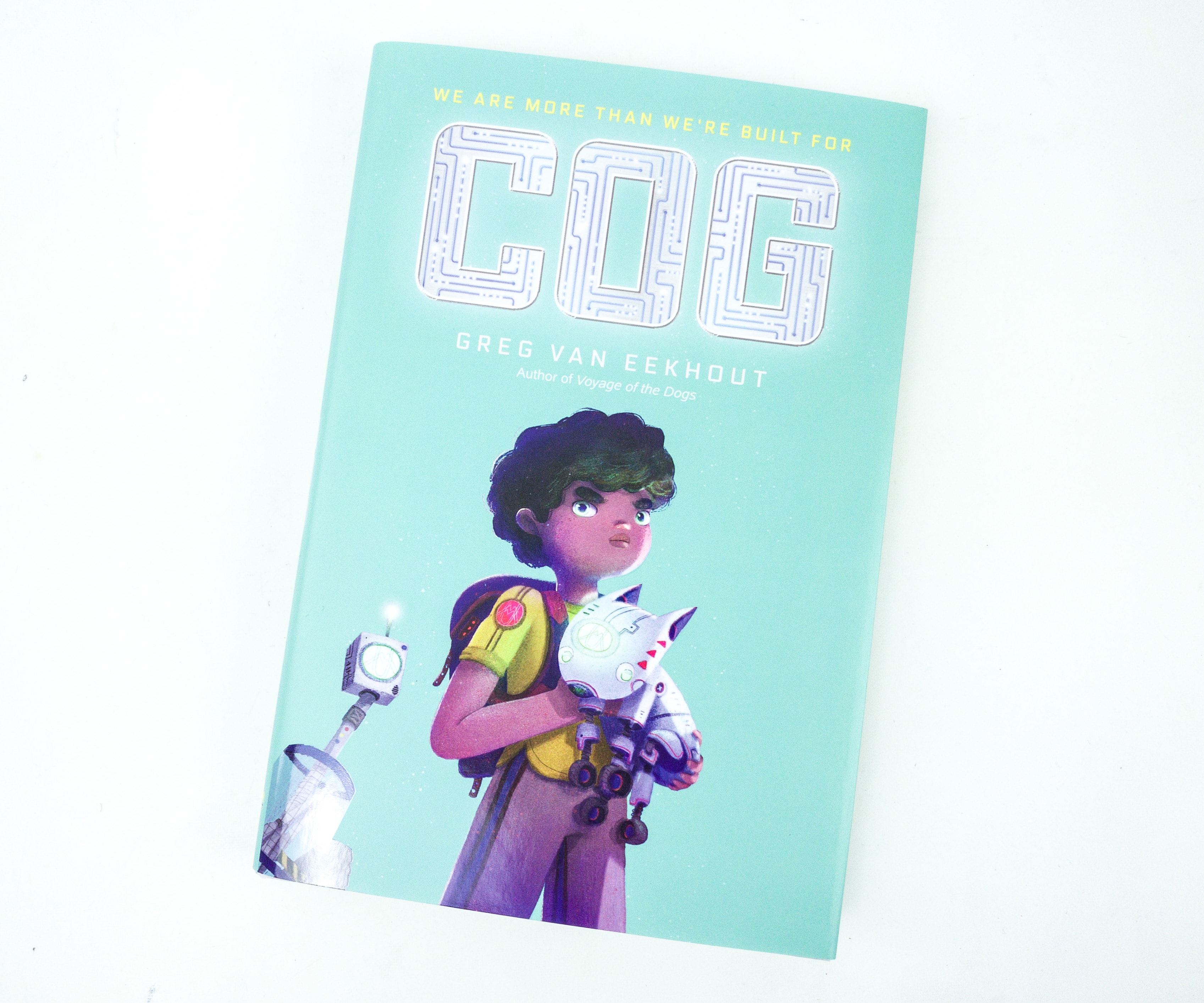 COG by Greg Van Eekhout ($11.79)
Five robots. One unforgettable journey. Their programming will never be the same.

Wall-E meets The Wild Robot in this middle grade instant classic about five robots on a mission to rescue their inventor from the corporation that controls them all.

Cog looks like a normal twelve-year-old boy. But his name is short for "cognitive development," and he was built to learn.

But after an accident leaves him damaged, Cog wakes up in an unknown lab—and Gina, the scientist who created and cared for him, is nowhere to be found. Surrounded by scientists who want to study him and remove his brain, Cog recruits four robot accomplices for a mission to find her.

Cog, ADA, Proto, Trashbot, and Car's journey will likely involve much cognitive development in the form of mistakes, but Cog is willing to risk everything to find his way back to Gina.

In this charming stand-alone adventure, Greg van Eekhout breathes life and wisdom into an unforgettable character and crafts a story sure to earn its place among beloved classics like Katherine Applegate's The One and Only Ivan.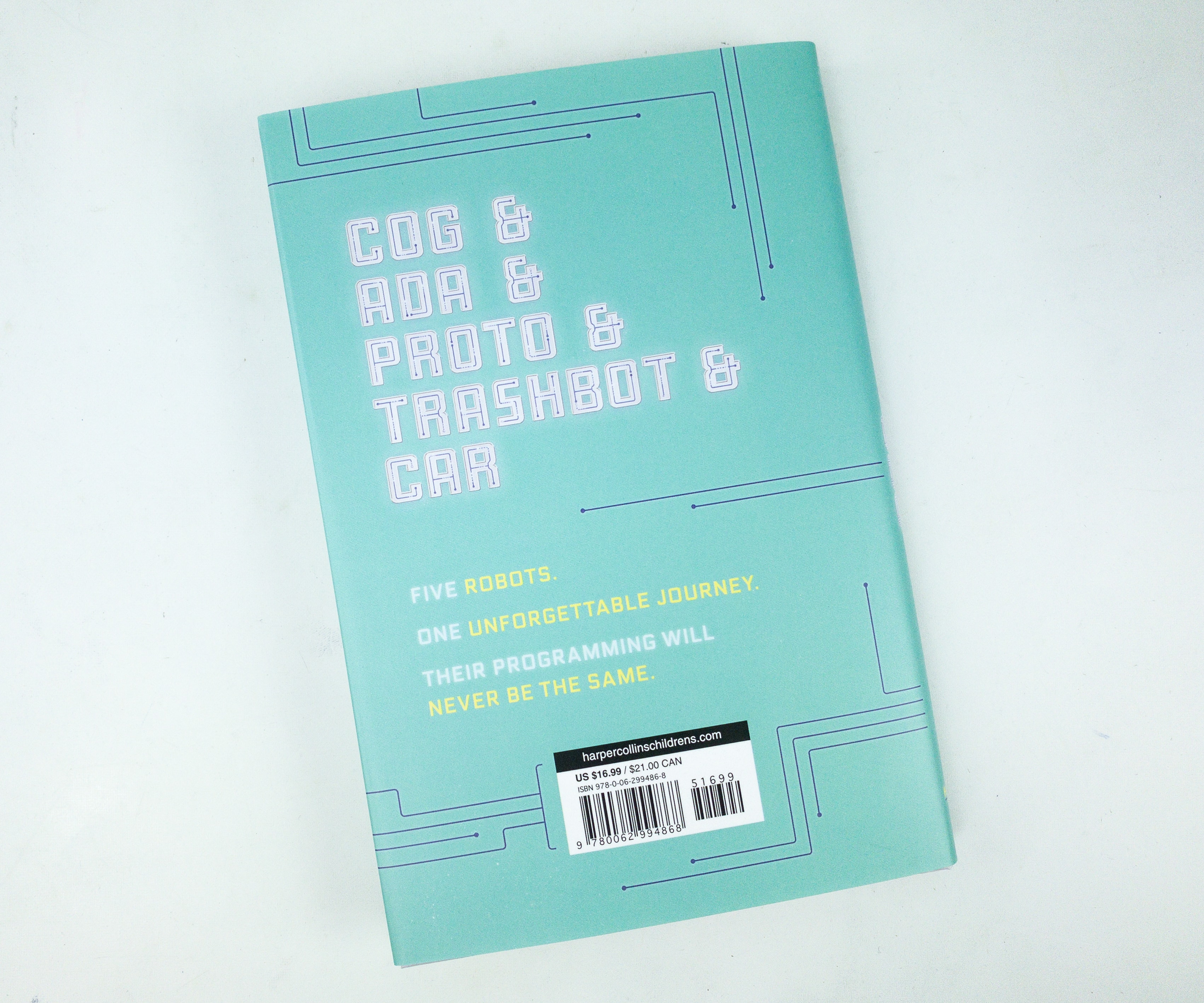 The back of the book introduces us to the five robots of the story: Cog, Ada, Proto, Trashbot, and Car.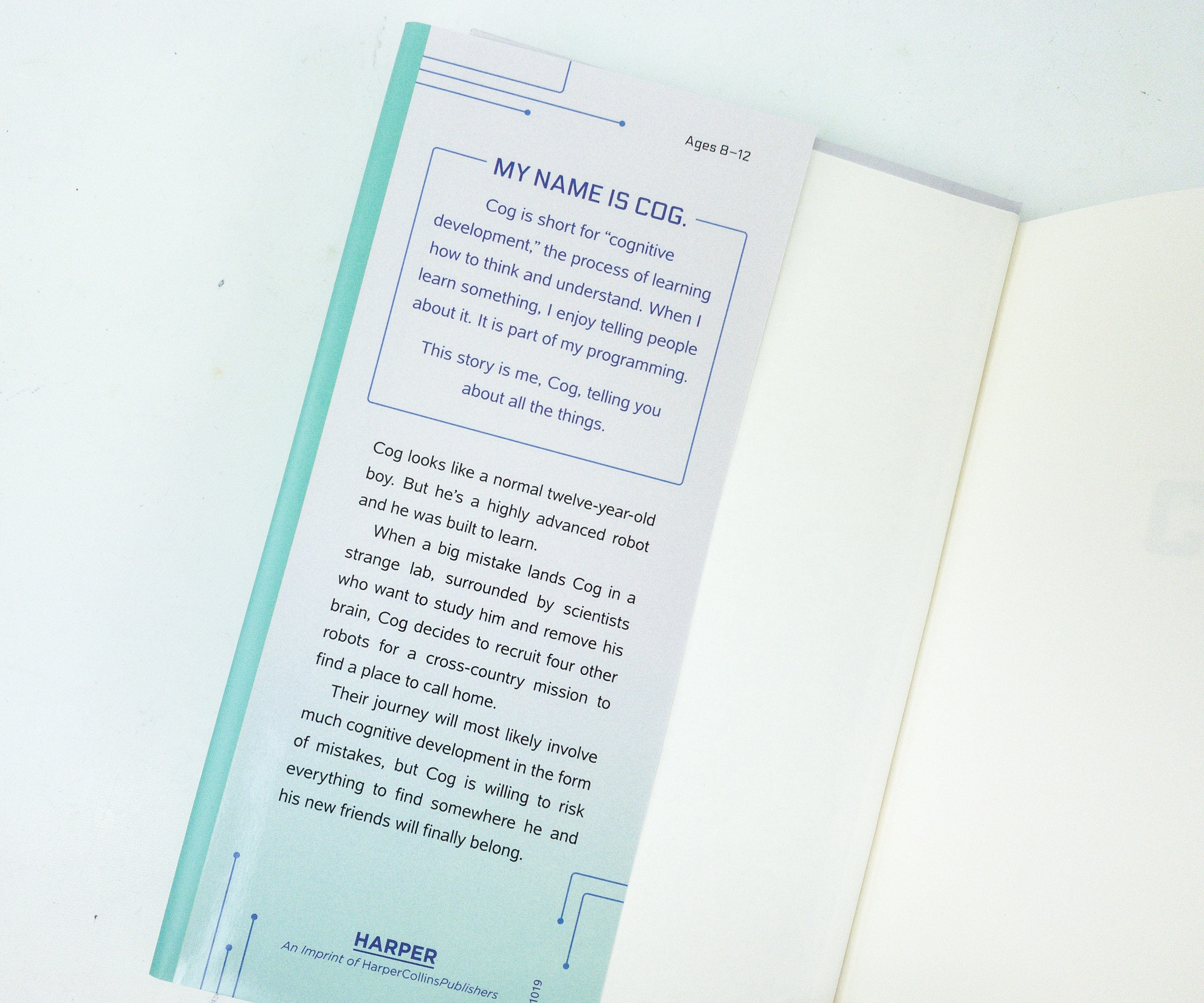 The story is about Cog, along with four other robots, and their journey to find his way back to Gina, the scientist who made him and cared for him.
Cog is short for "Cognitive Development," the process of learning how to think and understand. It explains how Cog is because he is an advanced android that was used to watch the learning behavior.
There are little images on some pages, but the rest of the pages are plain text.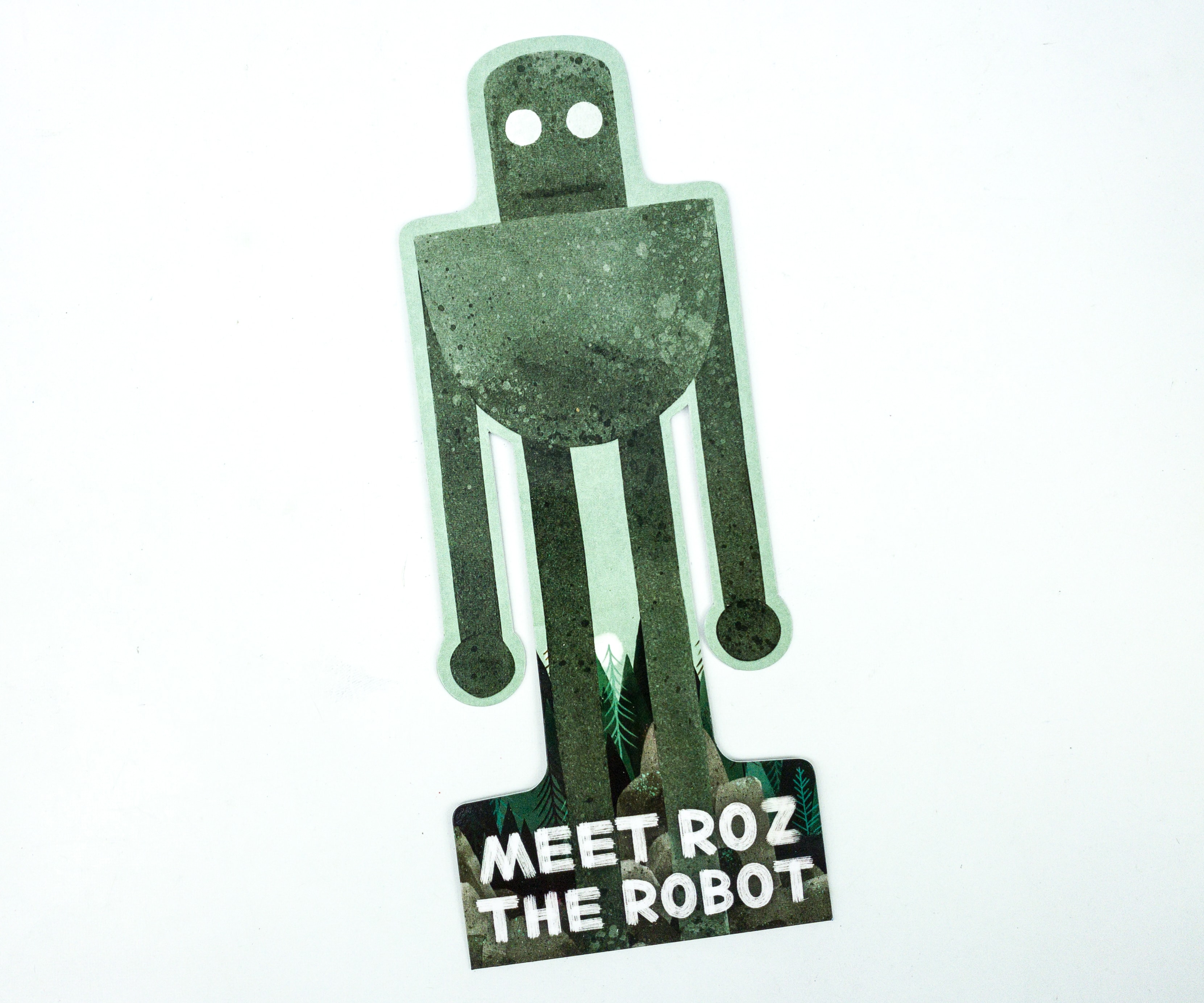 Die-Cut Bookmark. There's a robot bookmark to mark the pages of the book we're reading, so we'll never get lost!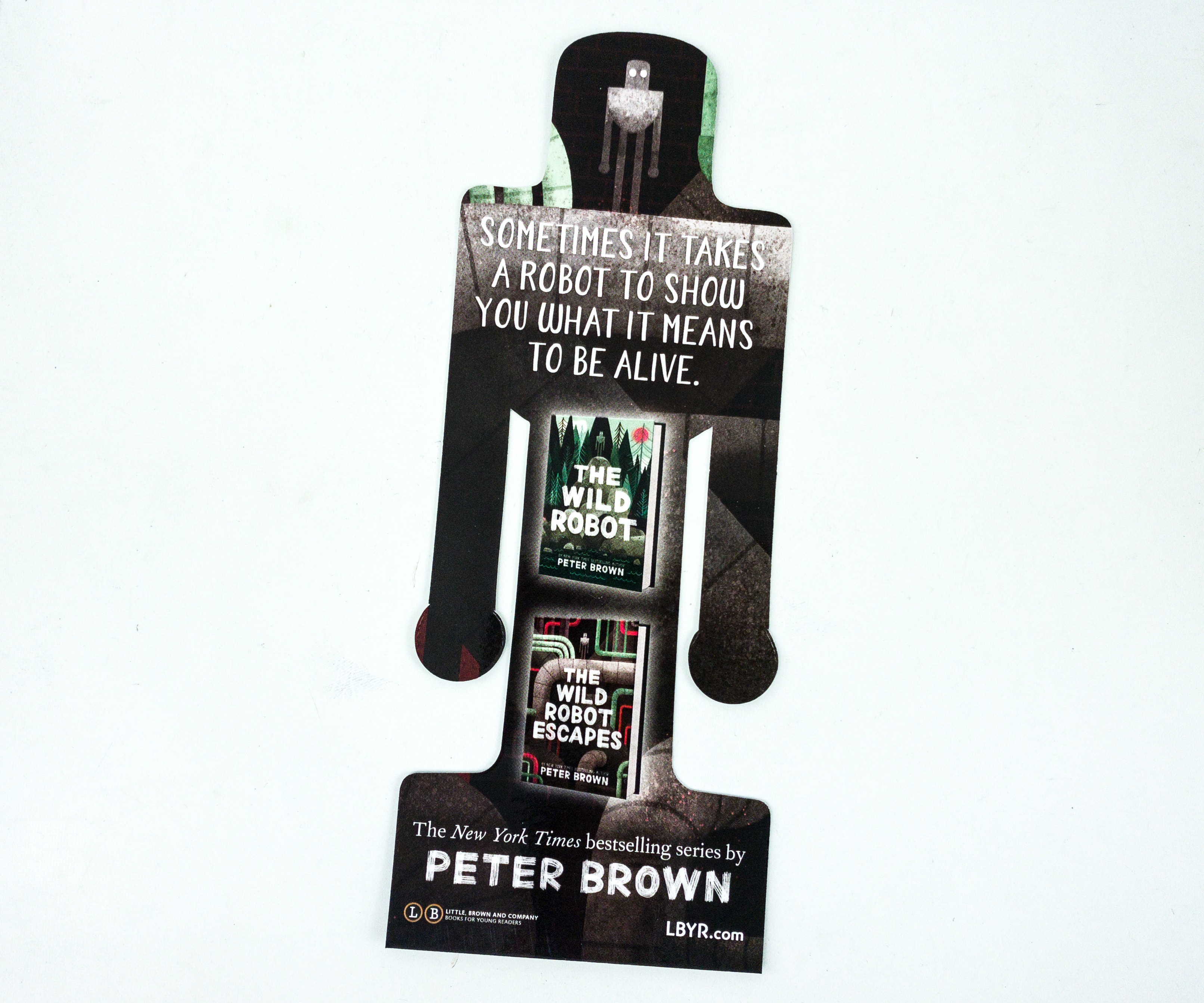 The back features other books from author Peter Brown, which are The Wild Robot and The Wild Robot Escapes!
Enamel Pin. Here's a cute pin that was inspired by the lovable robot Wall-E!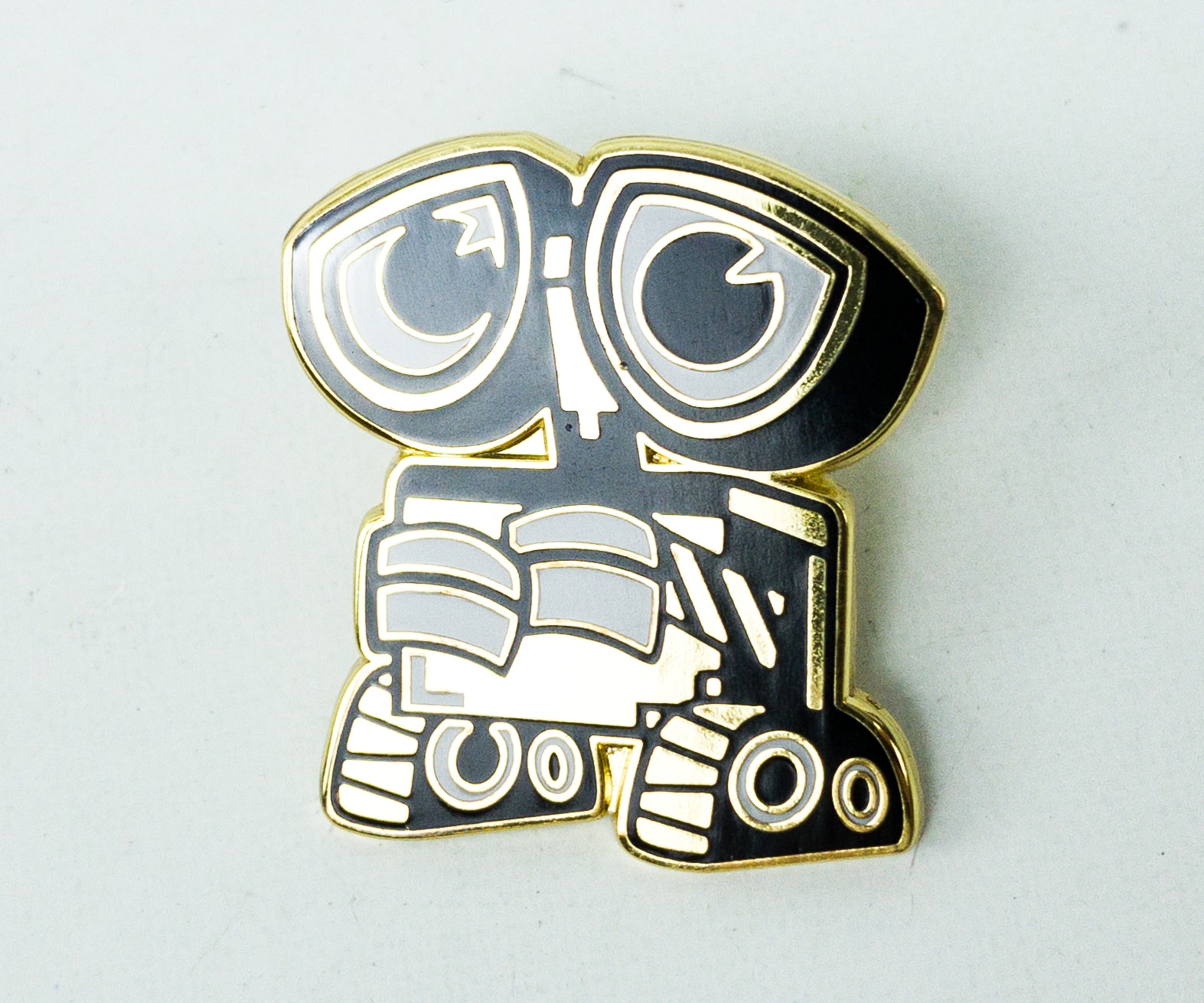 I love the big eyes of Wall-E on this one, he looks so adorable!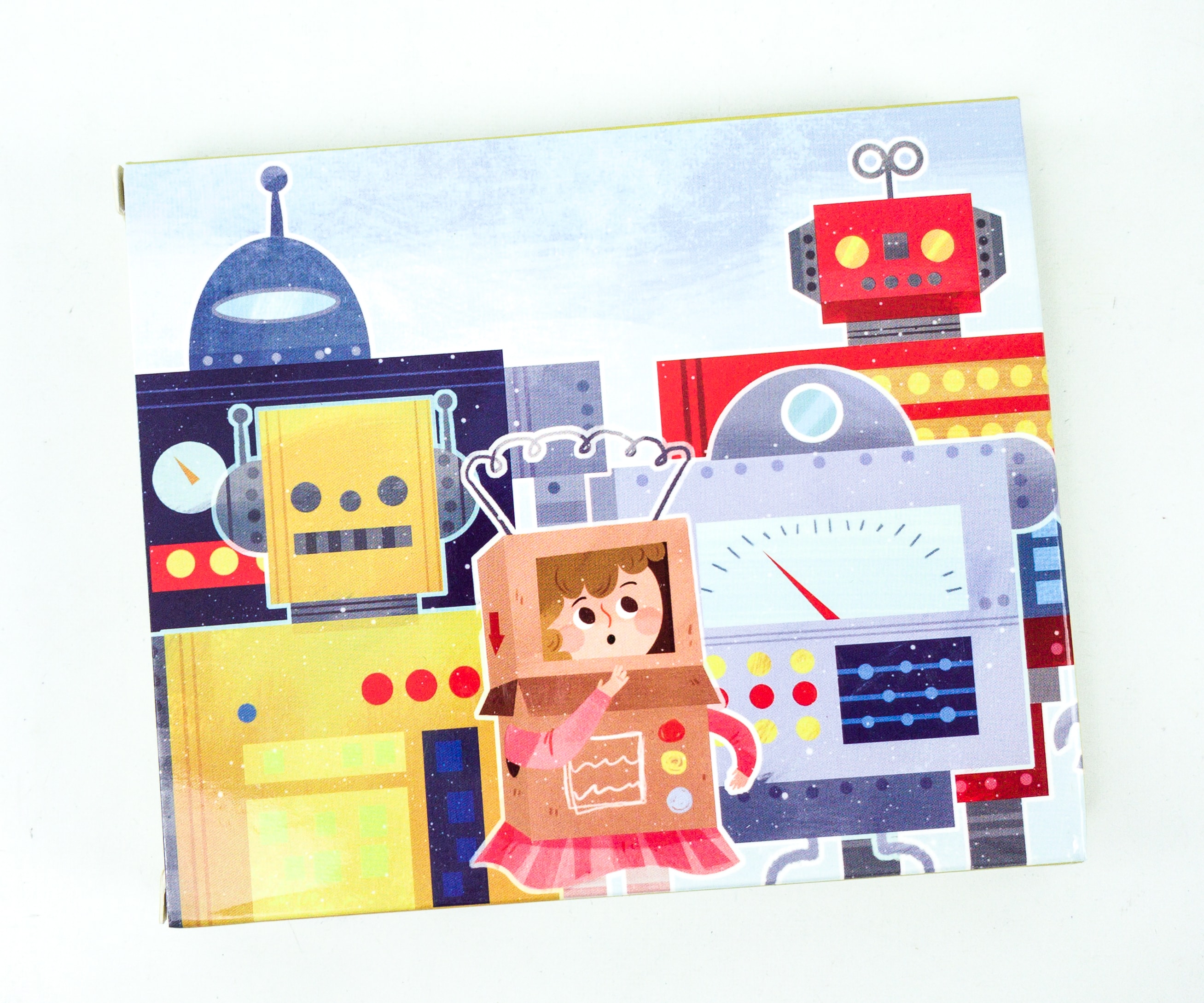 Robot Puzzle. It's another fun inclusion in this month's box, as we all love to solve a good jigsaw puzzle!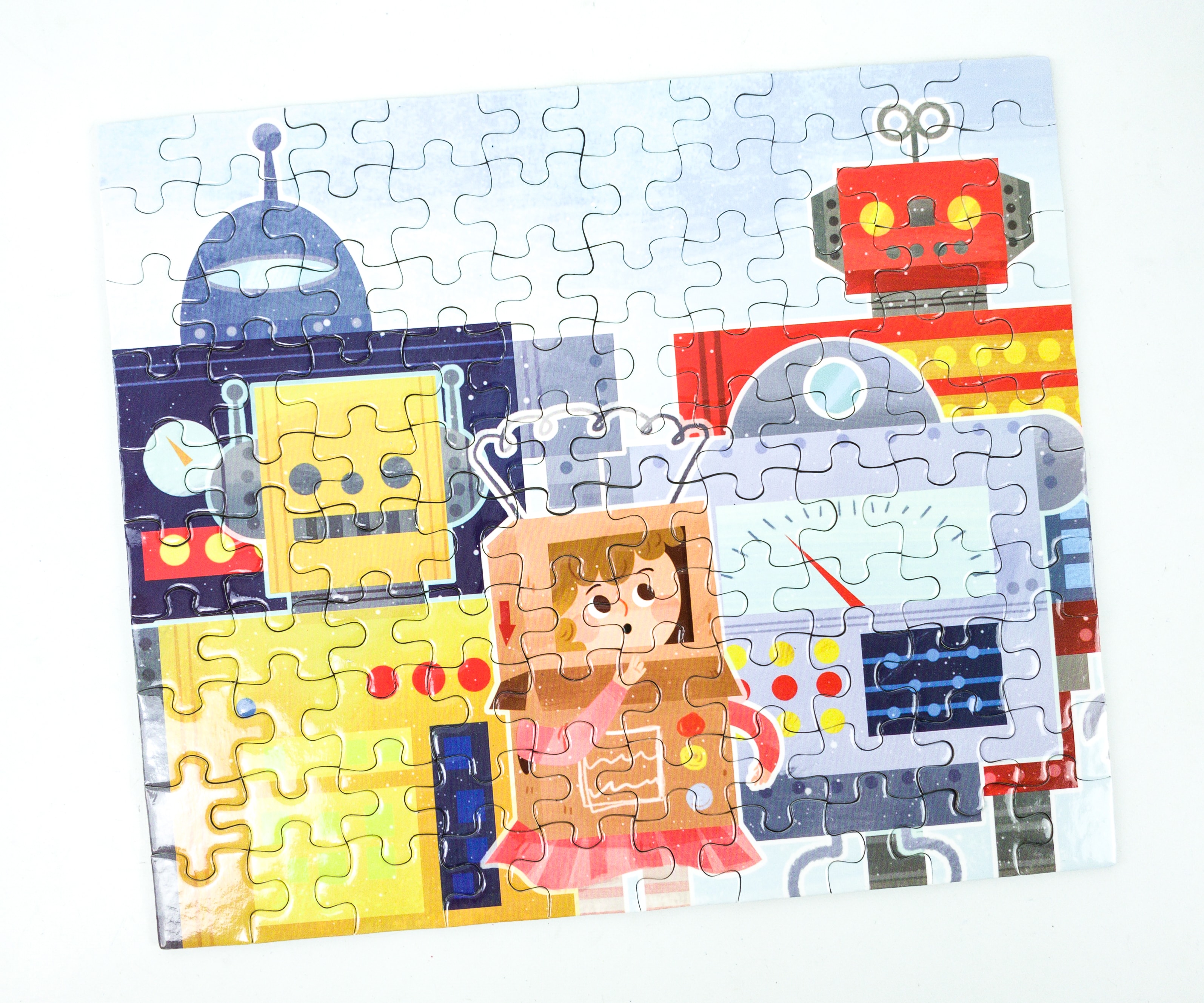 The puzzle is designed by Vanessa Port.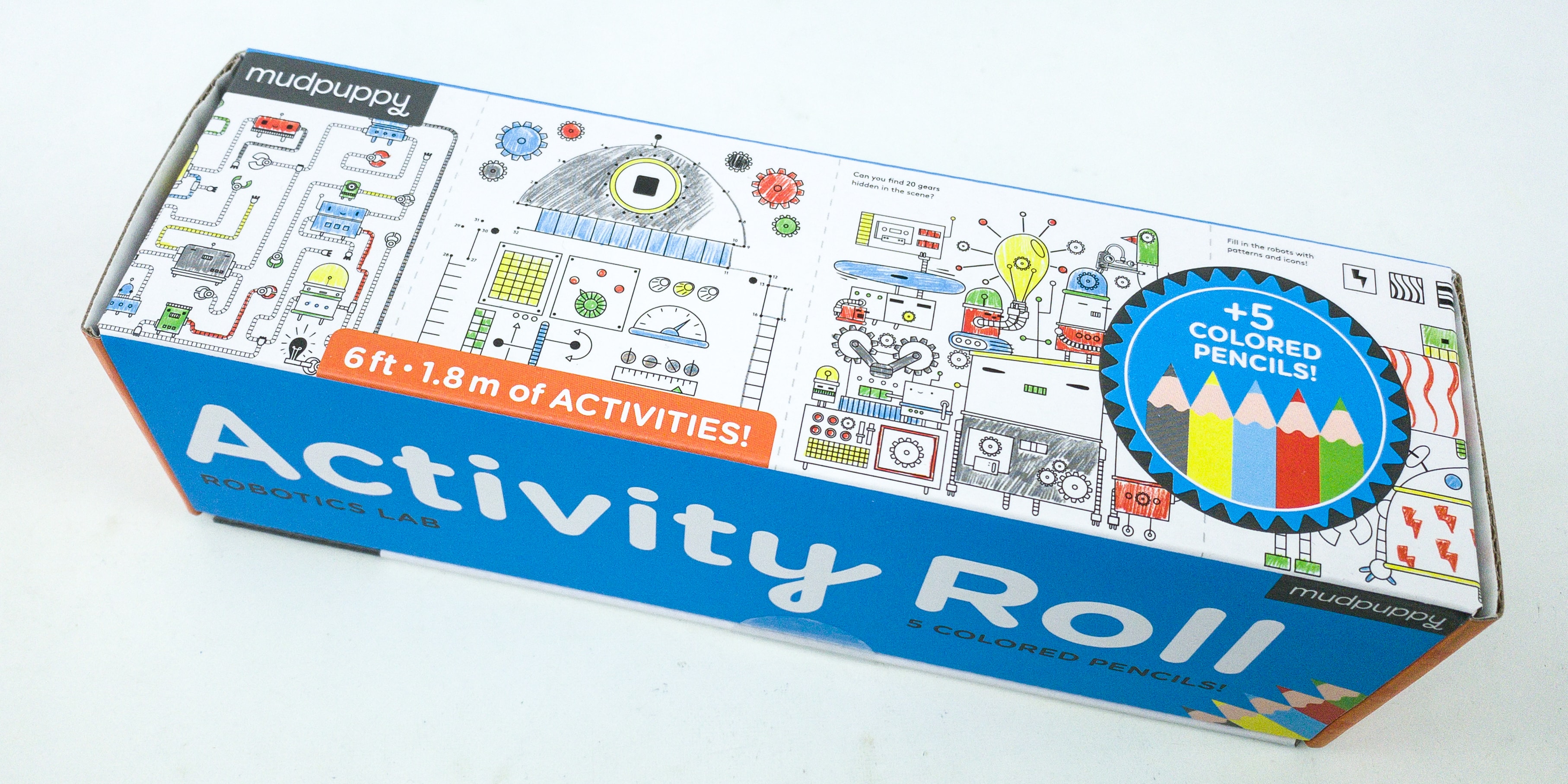 Robotics Lab Activity Roll. Next up is a coloring activity set! It comes with a coloring sheet plus colored pencils!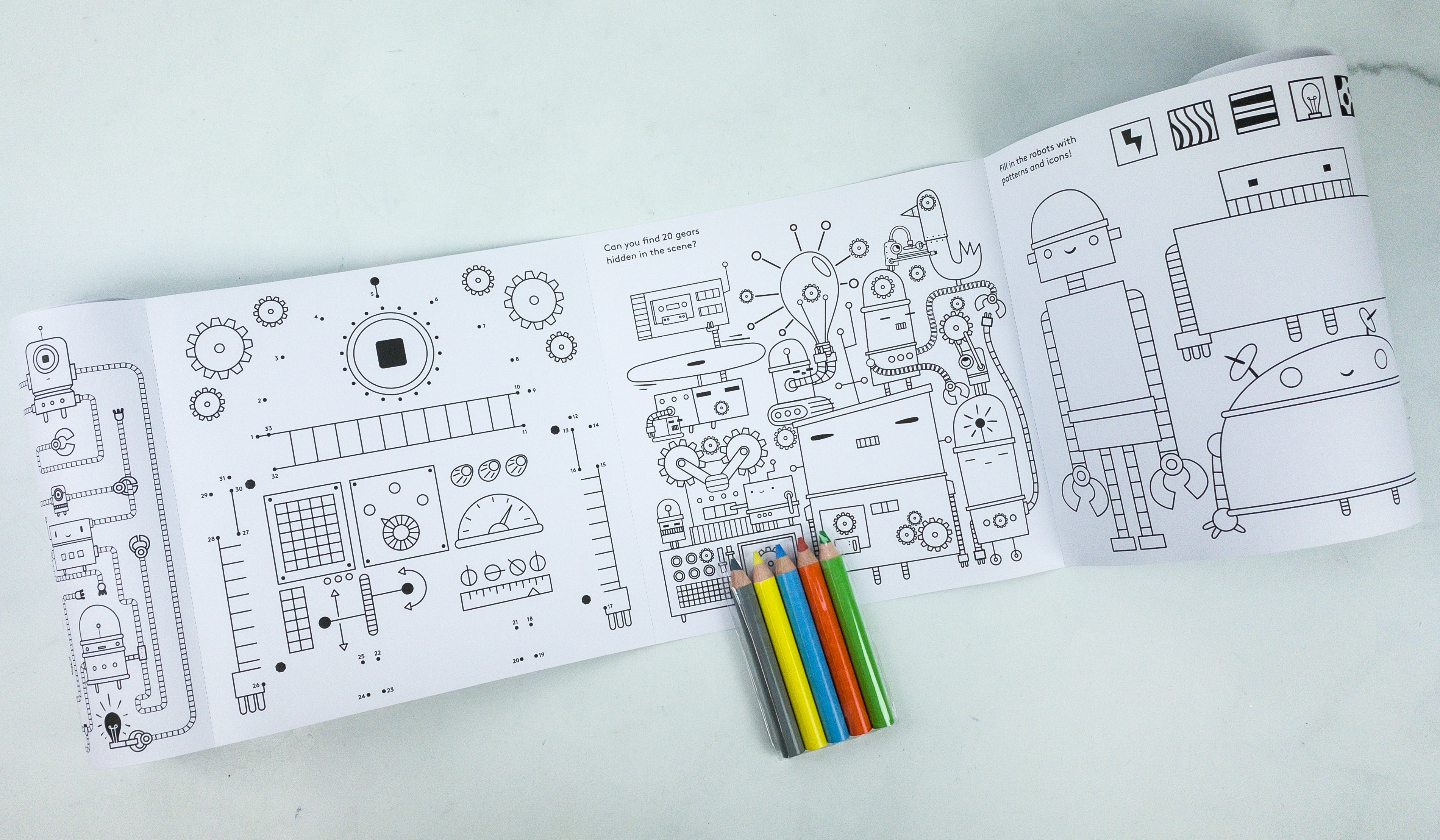 This 6-foot long activity sheet promises hours of fun! We're all excited to do this! The details are pretty small, so they're a bit challenging to color but still fun overall!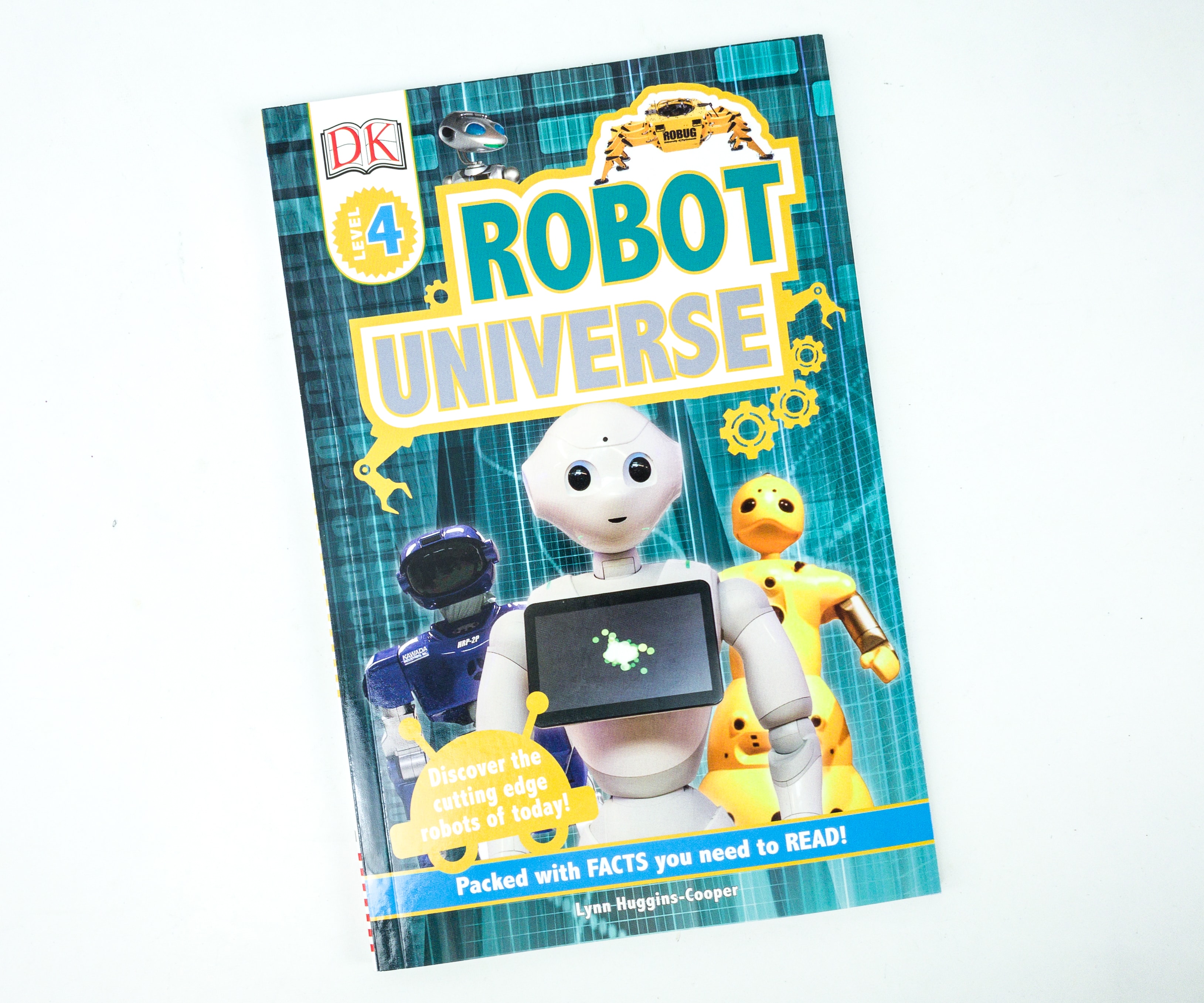 Robot Universe by Lynn Huggins-Cooper ($14.99)
Explore the capabilities of robots and the computers that control them, from space rovers to drones, from robotic toys to robots that perform surgery, and meet Pepper, the first robot able to show and understand human emotion.

What is a robot? Will robots take over the future? Robot Universe gives young readers a look at the past, present, and future of artificial intelligence.

Perfect for 9–11 year olds reading independently, reading becomes a fact-discovering adventure with these Level 4 readers. Supporting and encouraging a lifetime love of reading, nonfiction subjects are clearly explained, described vividly, and brought to life with true encounters, fascinating statistics, and dramatic photographic images. Additional information spreads are full of extra fun facts, developing the topics through a range of nonfiction presentation styles, such as articles, journals, and timelines.

Series Overview: Trusted by parents, teachers, and librarians, and loved by kids, DK's leveled reading series is now revised and updated. With shiny new jackets and brand-new nonfiction narrative content on the topics kids love, each book is written and reviewed by literacy experts and contains a glossary and index, making them the perfect choice for helping develop strong reading habits for kids ages 3–11.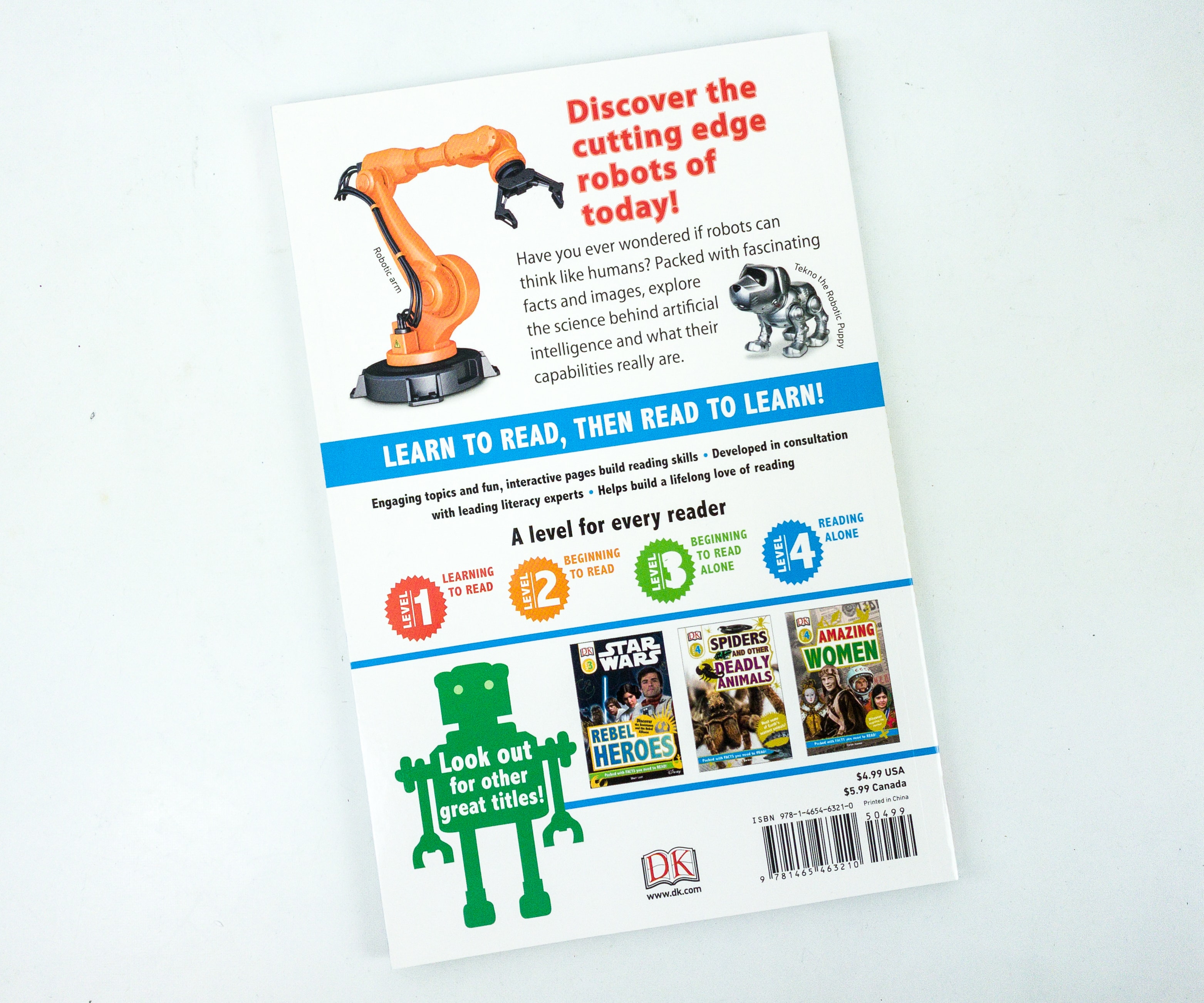 This is an informative read for anyone interested in robots! It contains photos and interesting facts!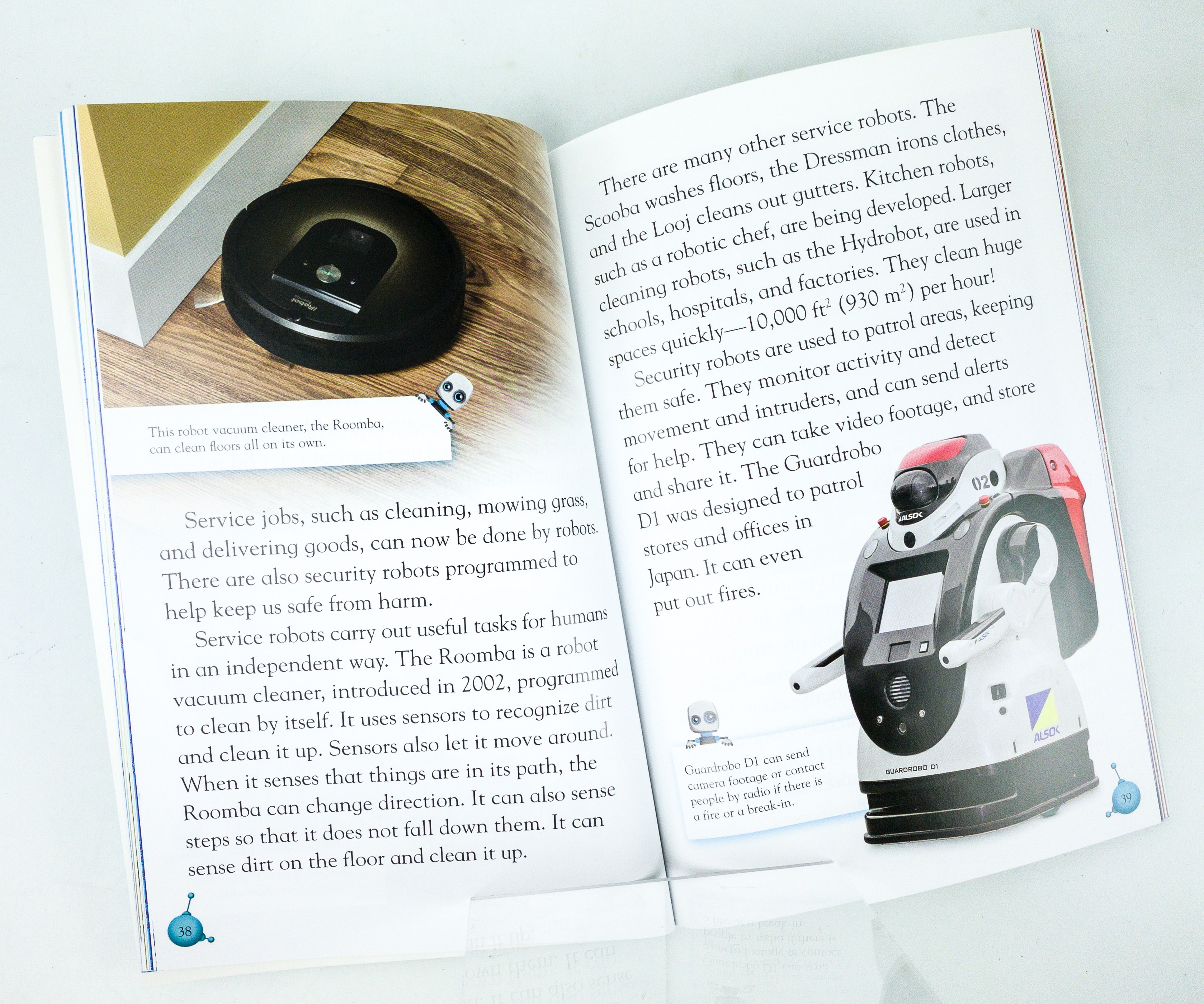 It gives us more ideas about how technology makes life easier by creating helpful stuff. We get to know robots that do various tasks, like Roomba, the robot vacuum!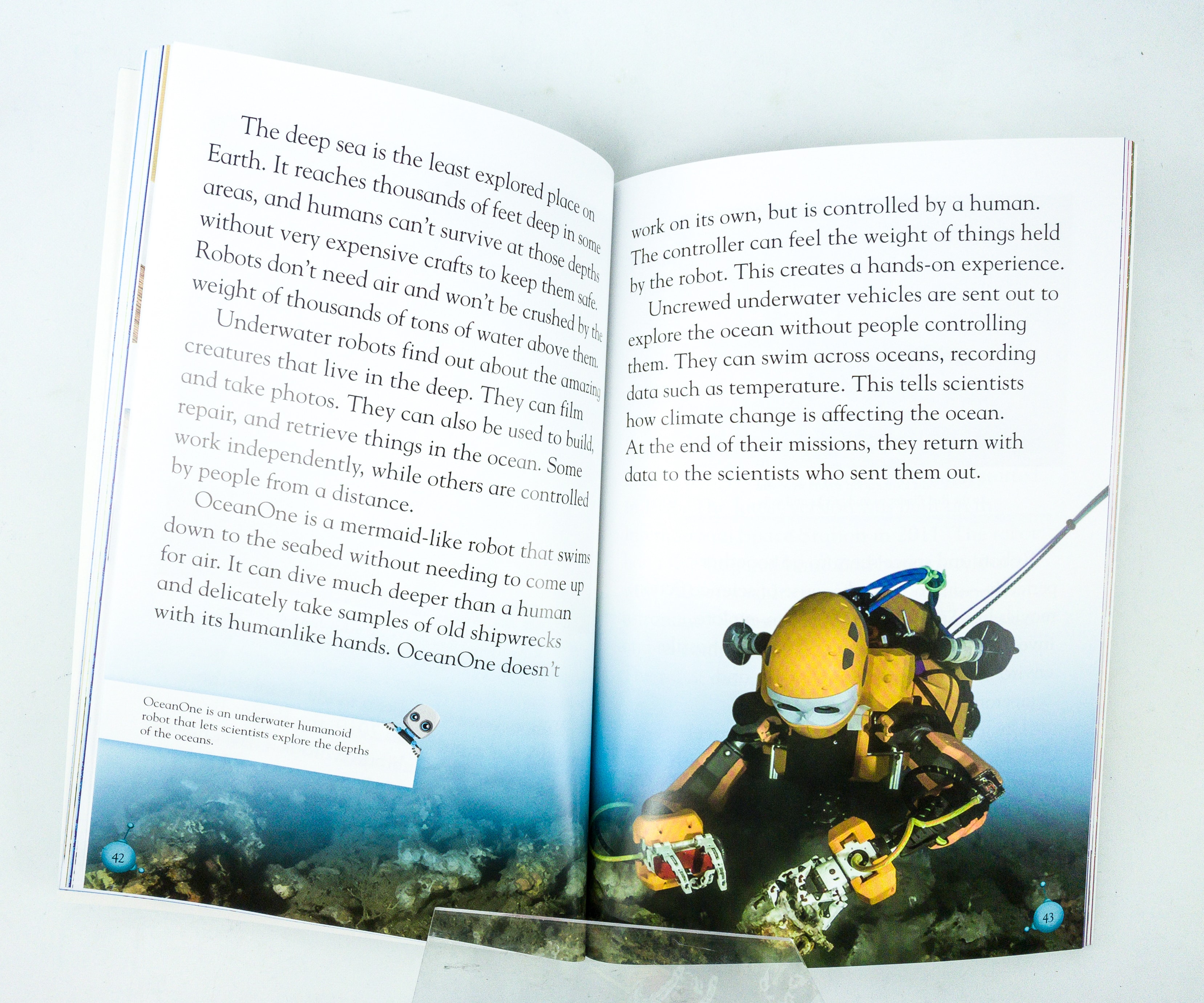 It even introduces us to underwater robots, like OceanOne, a humanoid that can explore the depths of the sea!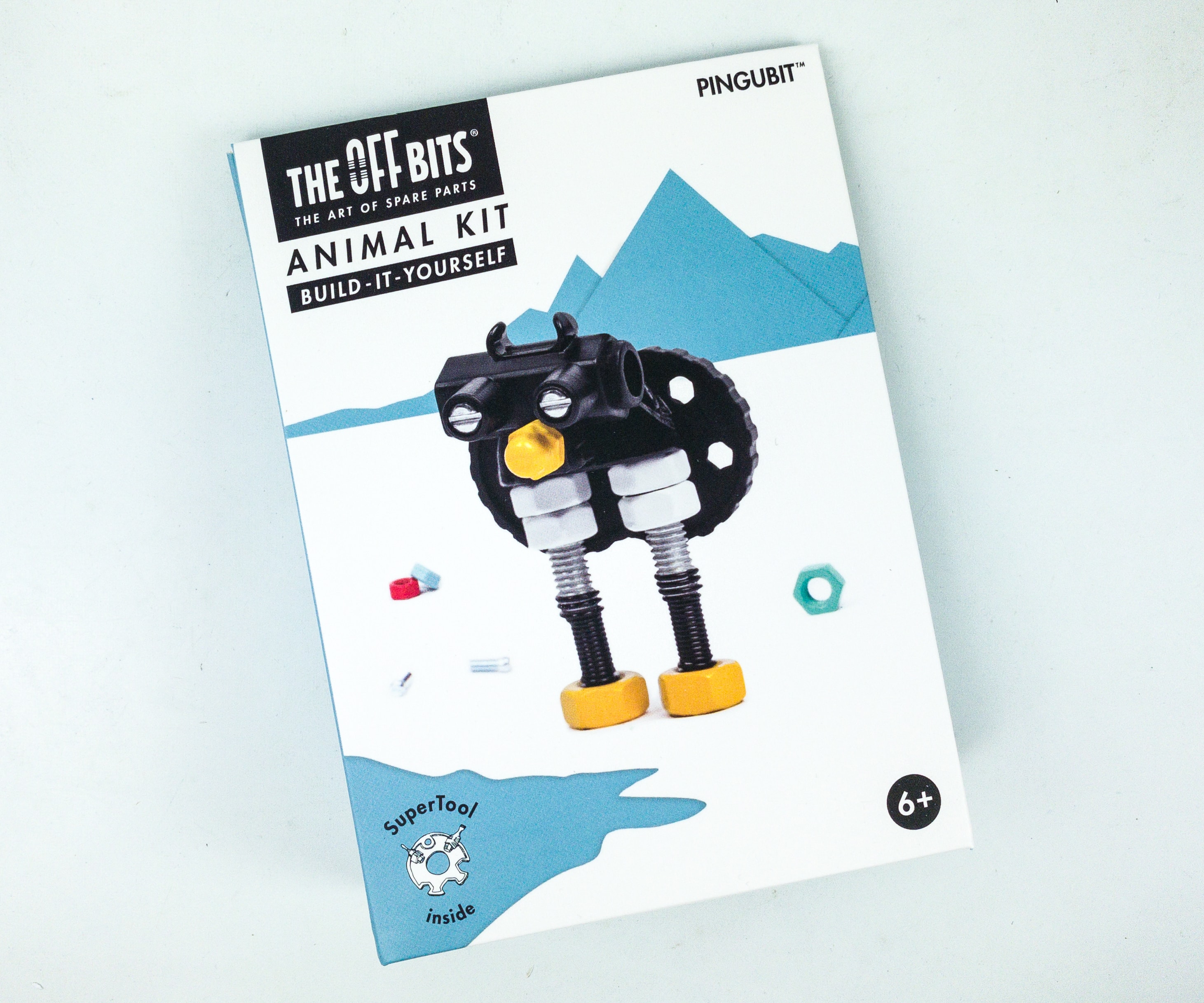 The Off Bits Build-It-Yourself Robot Kit. Of course, we will also make our own robot! Here's the kit from The Off Bits!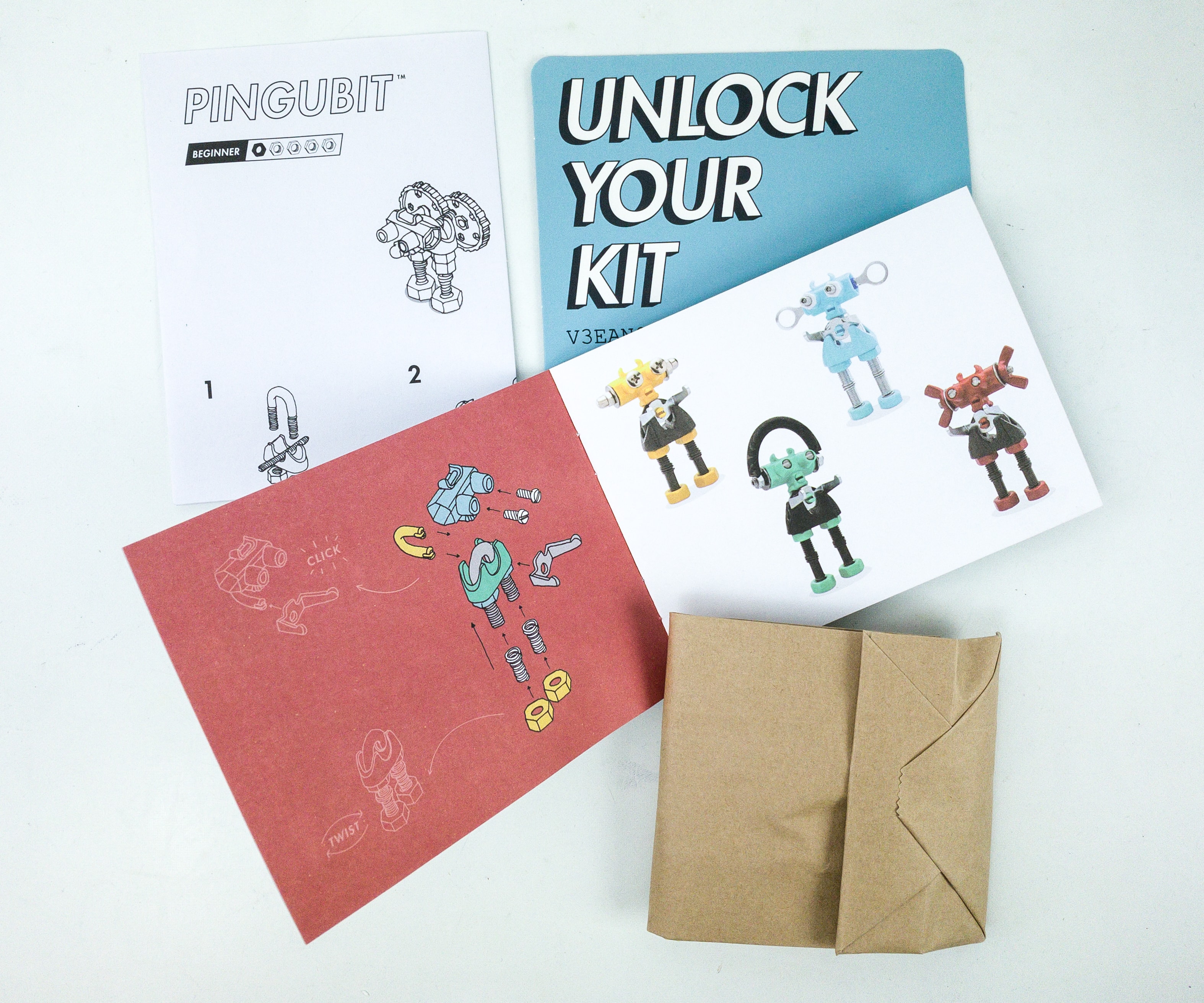 There are several types of robots that you can make from their kits. There's a booklet that will guide you in building it, and it even lists the materials.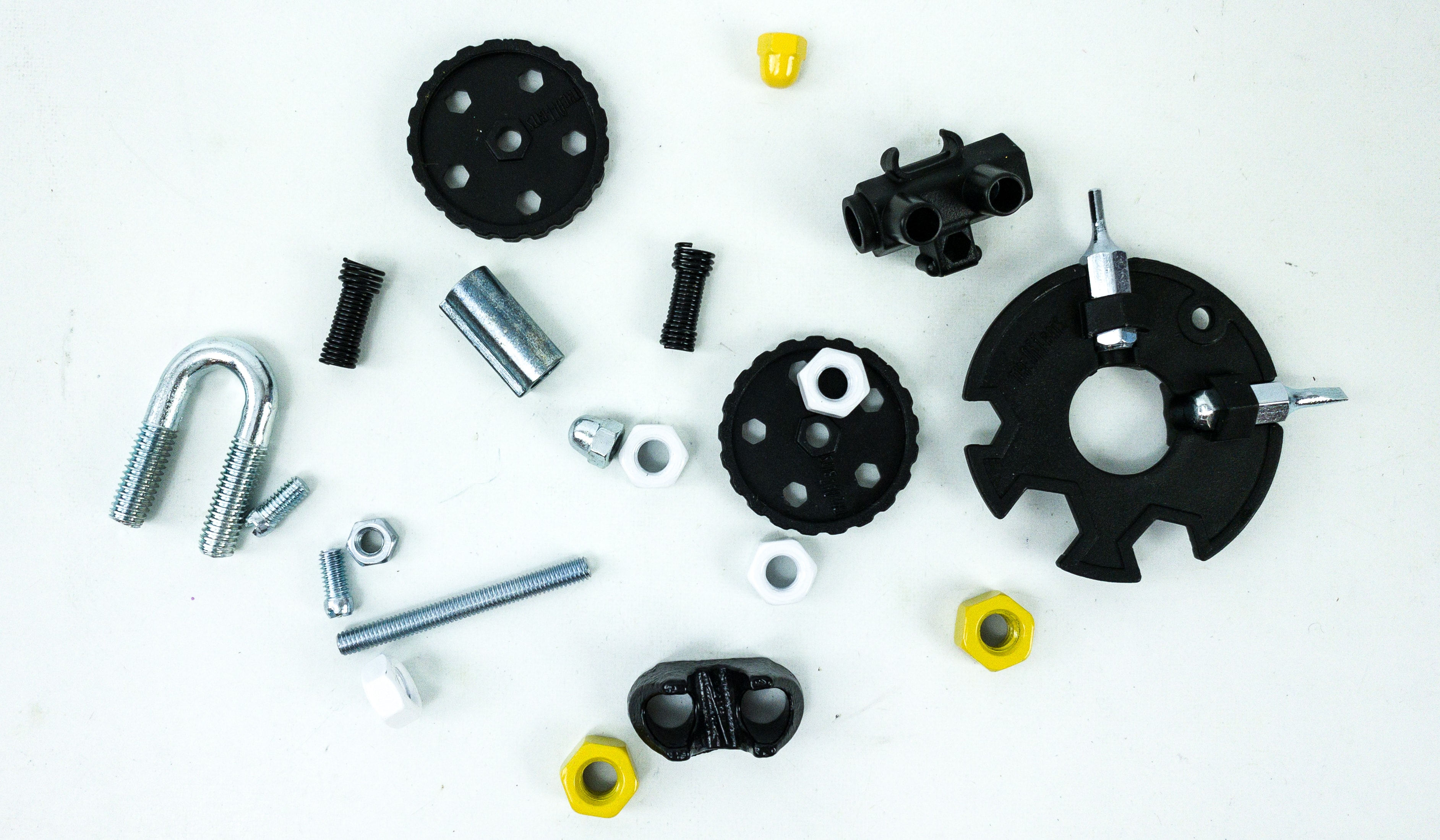 First, we compared the materials to the ones listed on the booklet. Once we've confirmed that we have everything, we started building it!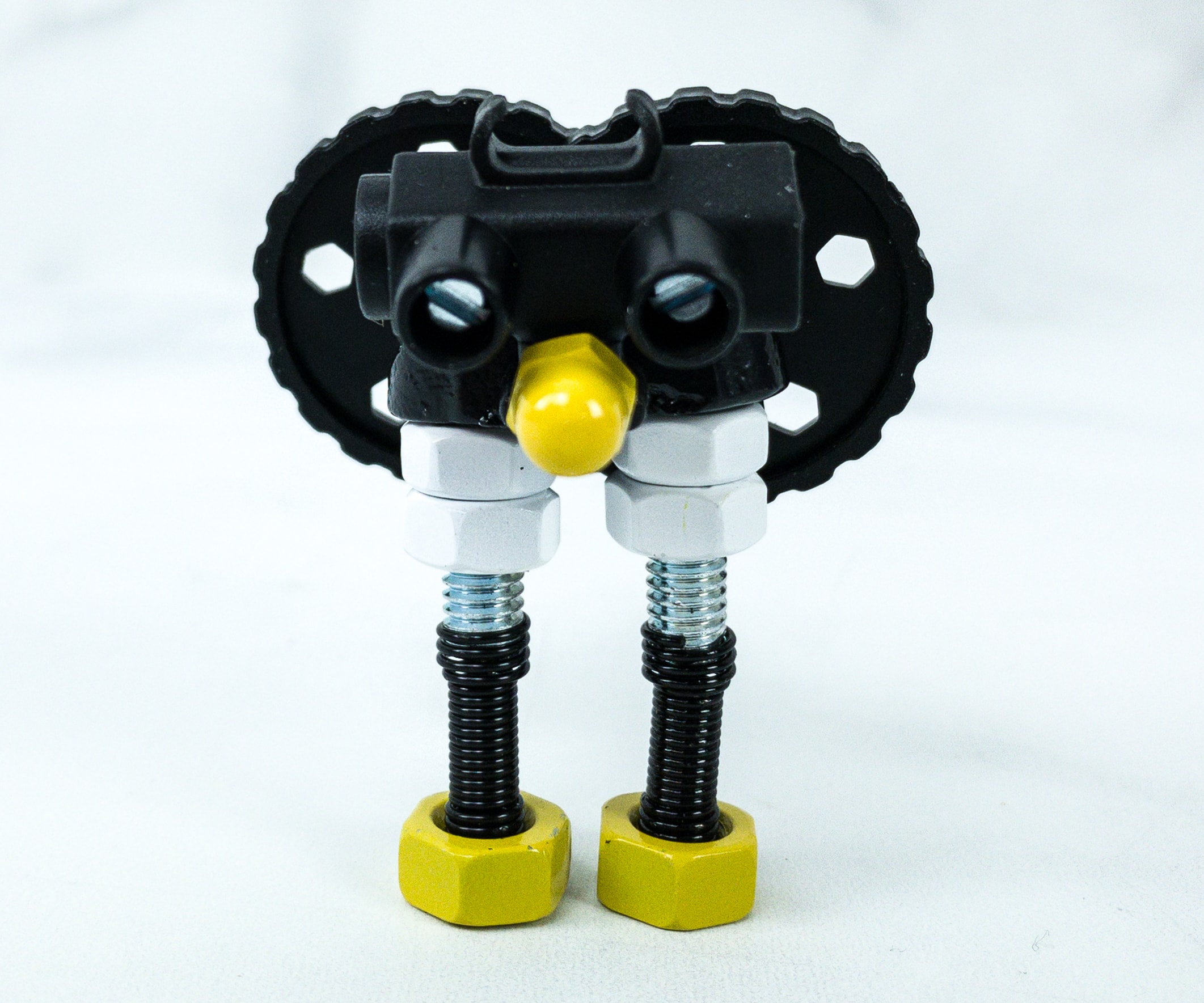 Here's our cool robot! We're really proud of what we're able to accomplish!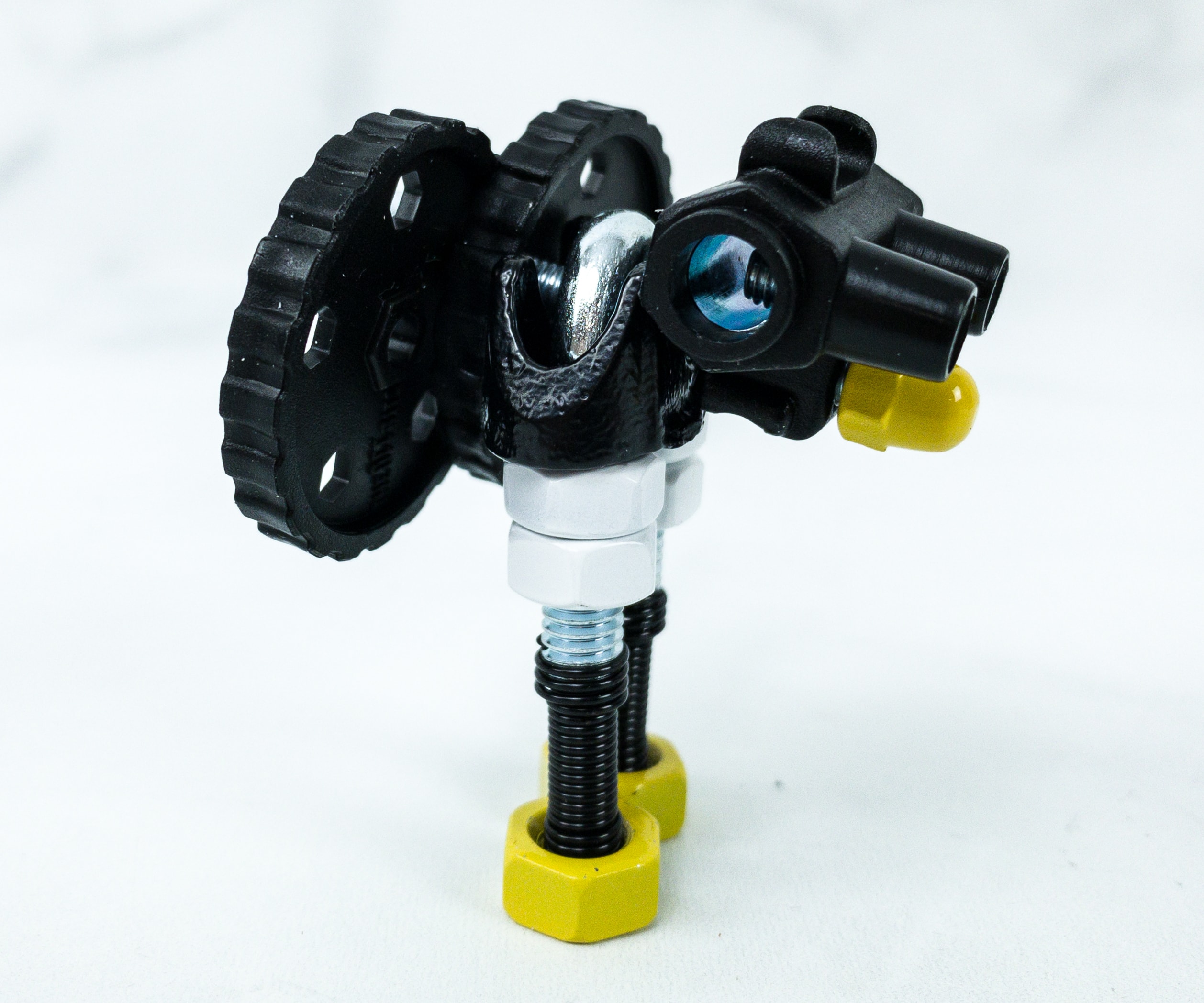 The robot looks cool, it's made of several small building parts like screws, nuts, and bolts! Our new robot friend looks cool and deserves a spot on our tech-themed display cabinet!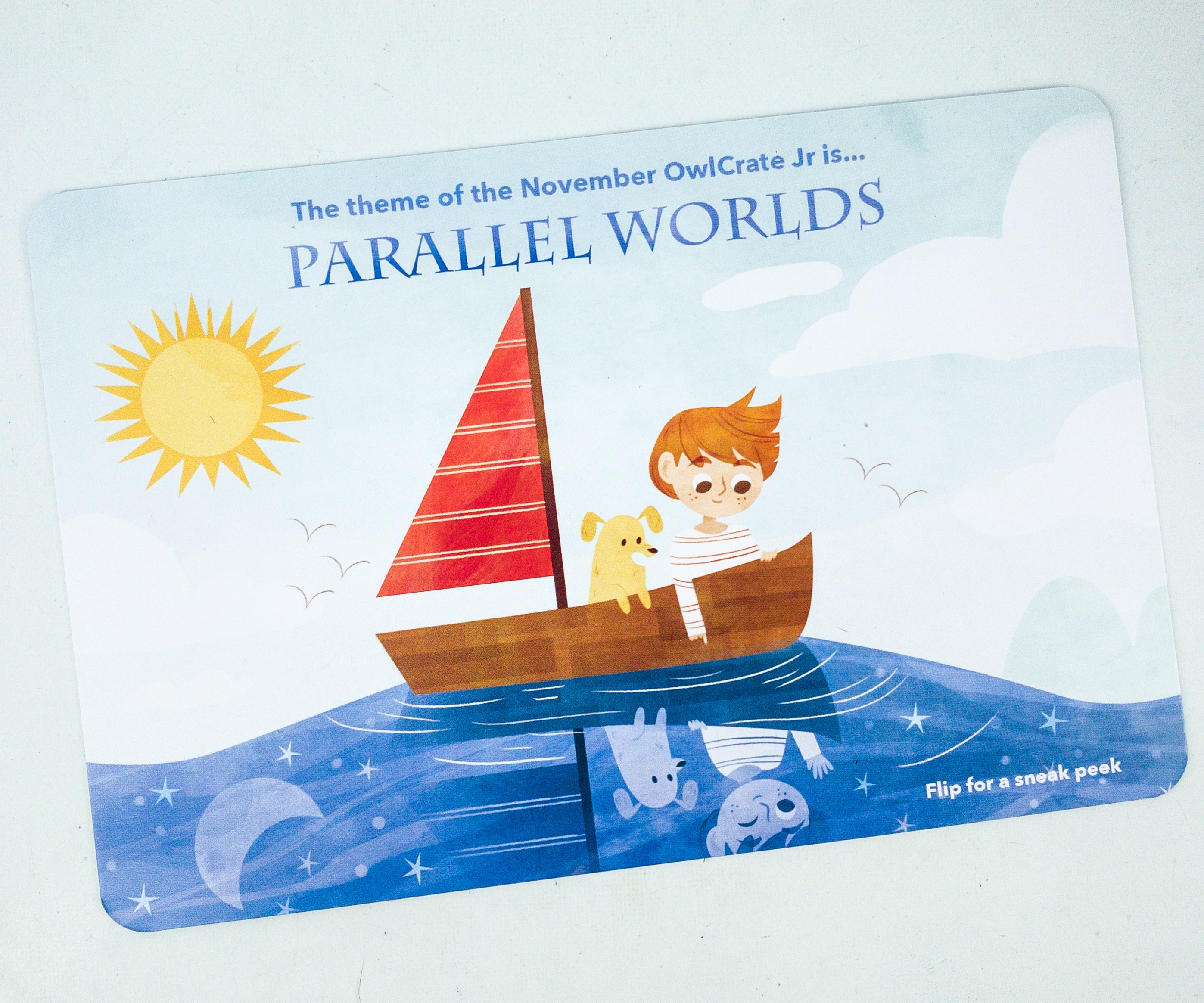 Here's a sneak peek for next month's box!
And it's about the Parallel Worlds!
What would you do if you were given a device that could connect you to other worlds? Next month's book is a stunning science fiction fantasy, full of whip-smart characters, unexpected twists, and just a dash of history. This story is perfect for fans of His Dark Materials, The Storm Keeper's Island, and Dianna Wynne Jones.
This month's curation is a win because it's all about the things my kids absolutely love, ROBOTS! They also love building stuff, so this is really a good box for them. They love the building kit, and they want to get the other models too so that their new friend will have more companions! The book this month is also amazing, they love learning that's why Cog is a big hit among them! They also love the other book that features more about robots. I have to admit that it caught my interest as well. And looking at next month's theme, we're really excited to go to Parallel Worlds!
What did you think of the Owl Crate Jr. box this month?