Merkaela is a quarterly box that sends natural bath, beauty, and meditation products curated to a theme as well as the season. Merkaela's items are made in-house although they may occasionally send a product from high-quality collaborators. All of the items are cruelty-free and there is a vegan option that you can choose at sign up. The ingredients are clean and in some cases organic. You can feel good about putting these items on your skin!
In our Deluxe box, you will receive 7-10 products (Essential box includes 4-6) built on the theme of the season. In addition, you will gain access to our thought-provoking content and a playlist that pairs with the products for that season. Our goal is to provide you with everything you need to be on your way to a holistic approach to a clear mind, body and spirit.
DEAL: Use code ALIVE20 to save 20% on a prepaid annual subscription or code ALIVE15 to save 15% on a quarterly box.
Merkaela has two different subscription levels. One is the "Essential" box ($35), which mainly has the meditation products, while the "Deluxe" box ($66) includes both the meditation products and body products. I am reviewing the "Deluxe" box. Keep in mind that shipping is extra. Recently added is a quarterly Soap Subscription, which is $18.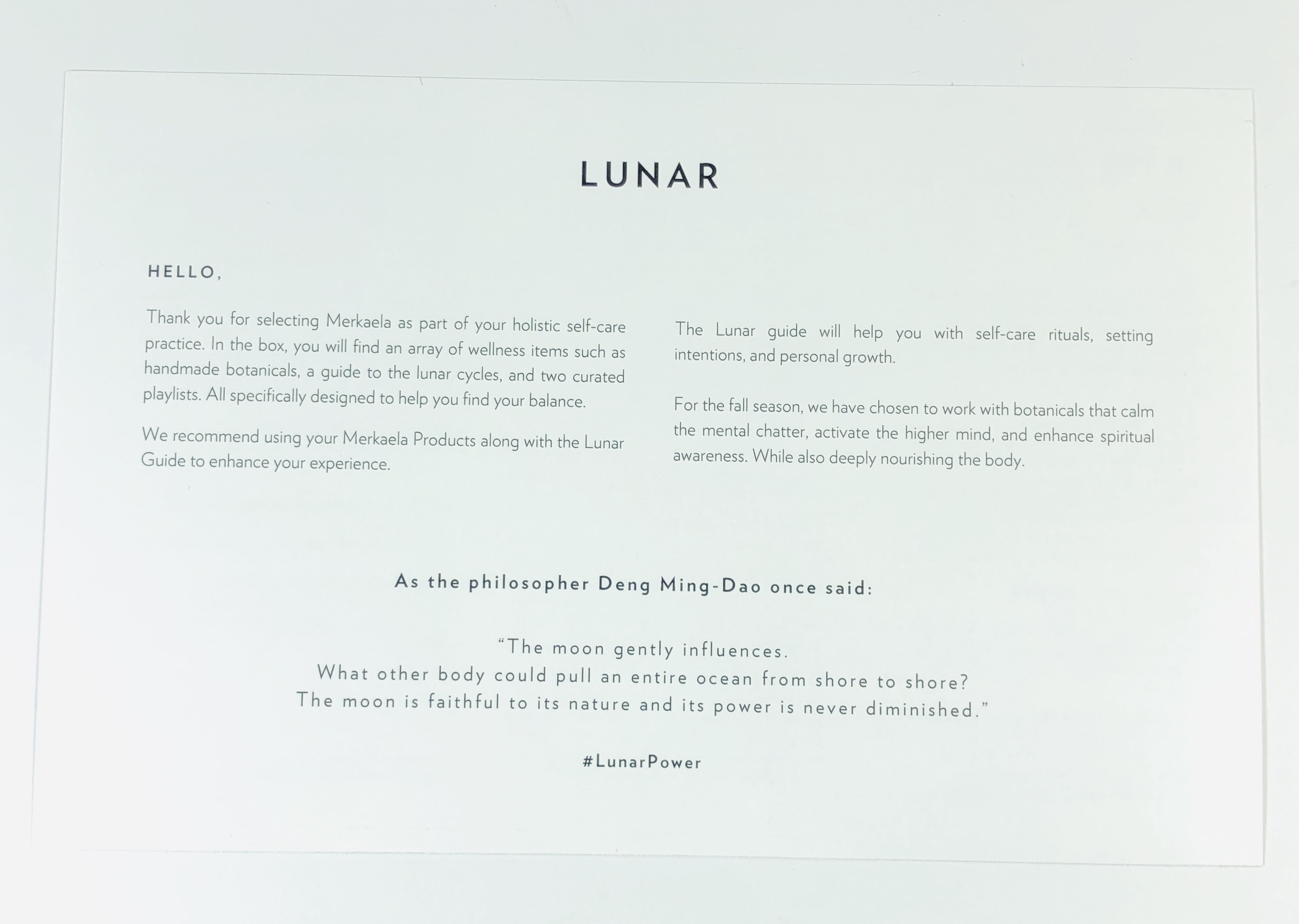 I found a card with info on this season's box.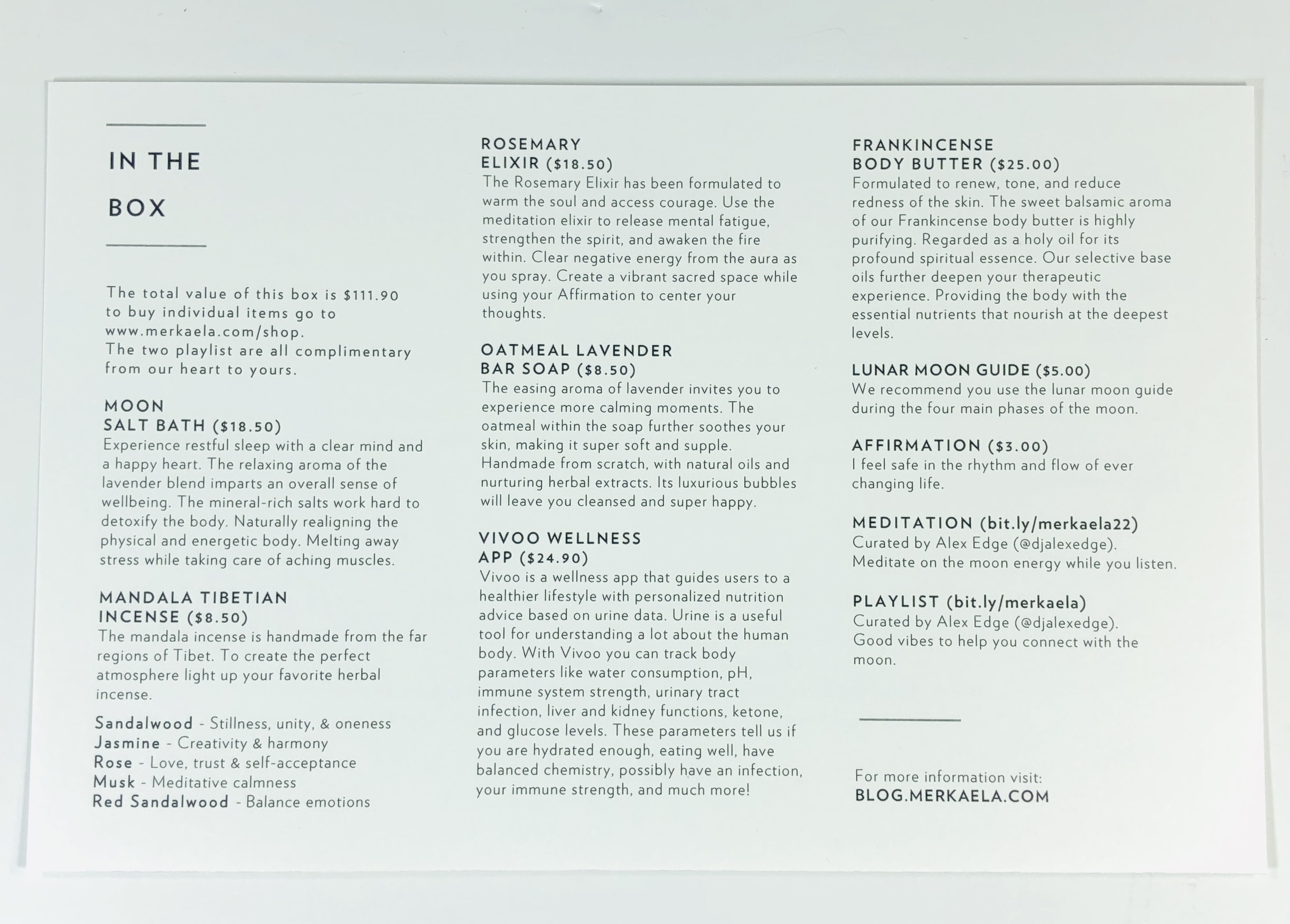 The back of the card gave info and suggested MSRP's for the products. It also has some playlists on here, and I always give them a listen.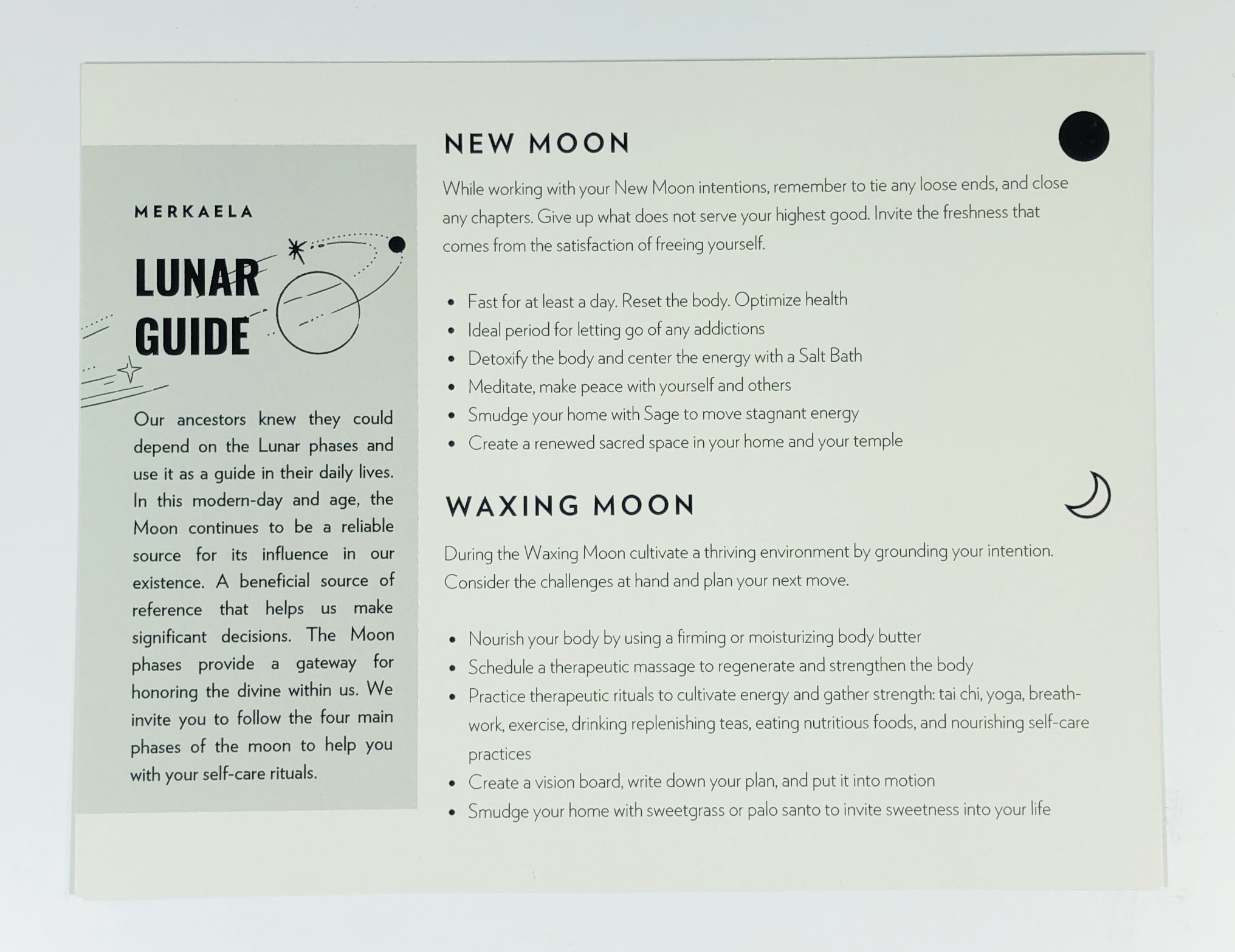 I found a card with info on the moon's cycles.
They listed activities to try during the different phases.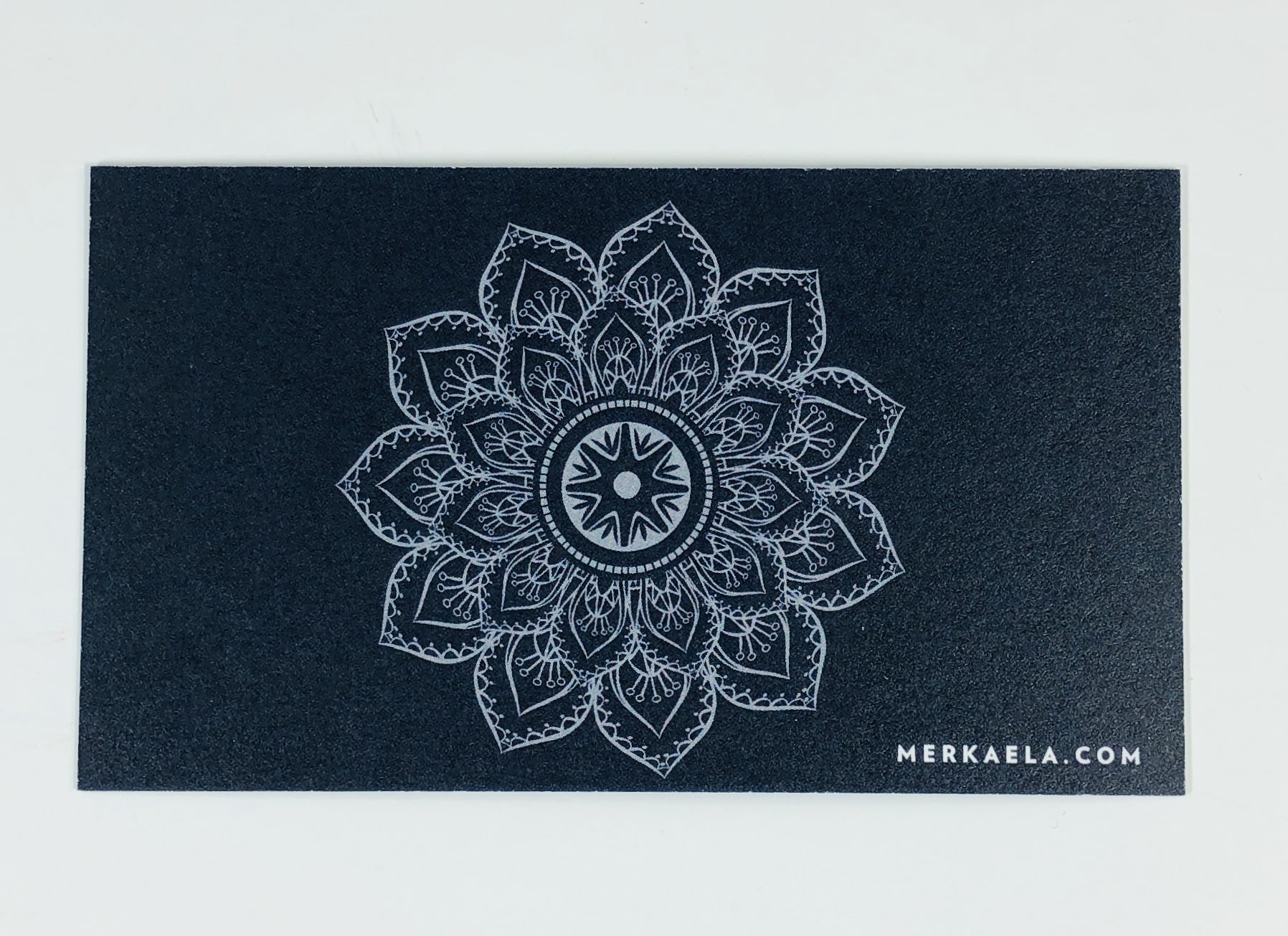 There was an affirmation card that helps you set your mind to a spiritual thought and make it come true.
The items were protected with bubble wrap and had a sticker closure.
They were nestled in a bed of shredded paper too. Everything was in perfect condition.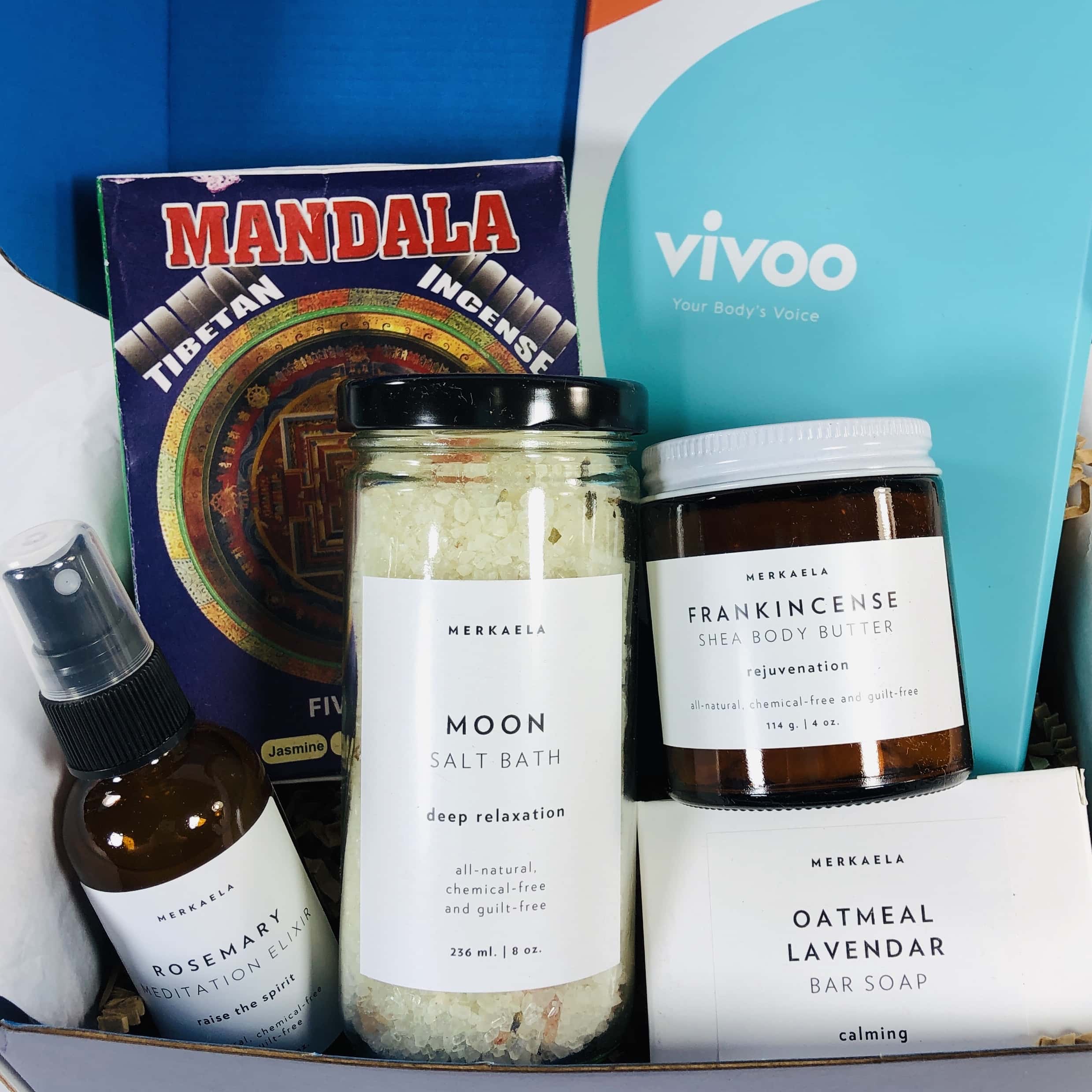 Everything in my box! Doesn't it look beautiful? I think the packaging of Merkaela's products is lovely and classy. They even have mini-affirmations on them.
Merkaela Frankincense Shea Body Butter ($25) I linked to some similar products because I couldn't actually find any of this quarter's products on the Merkaela website.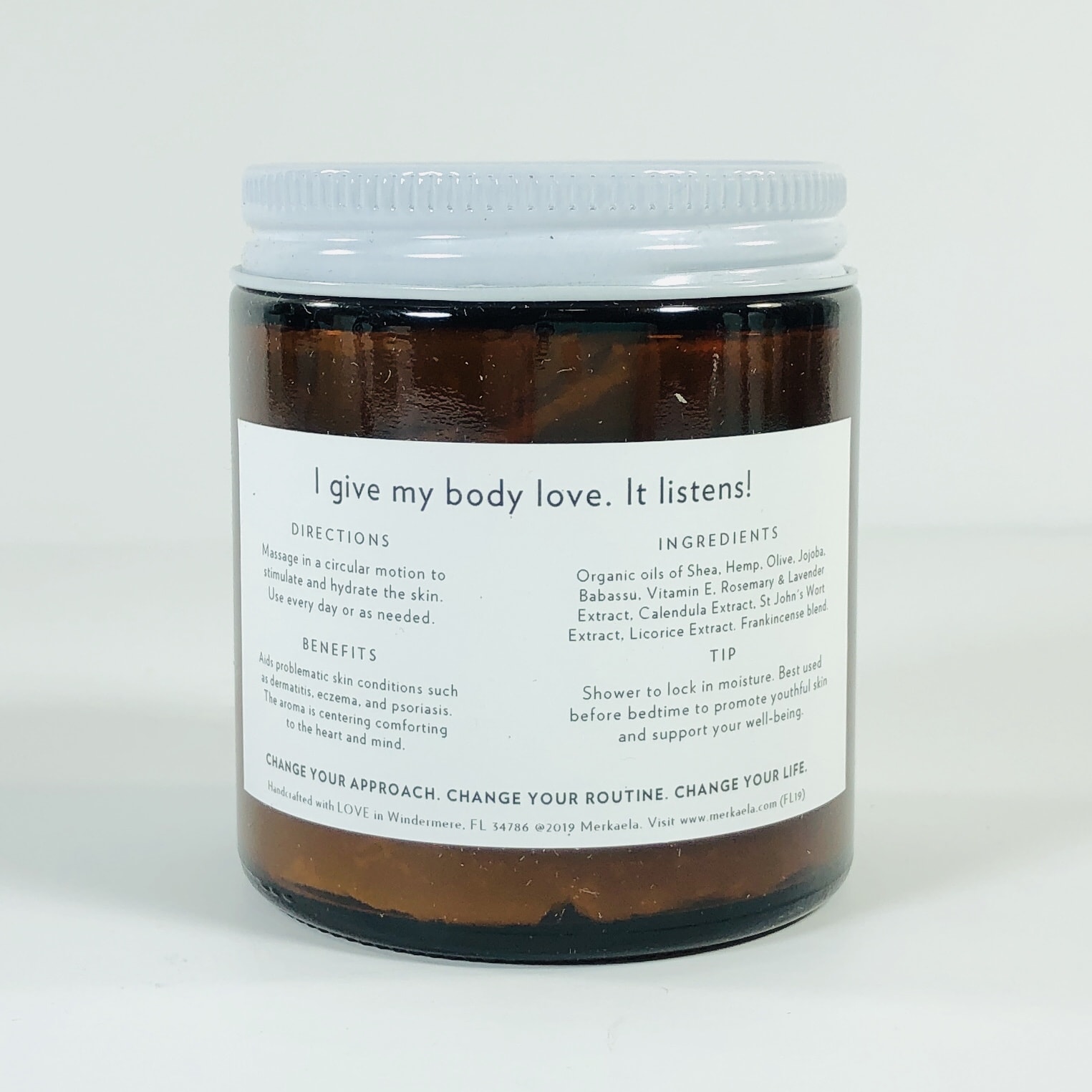 The body butter contains hemp, shea, olive, jojoba, and other oils plus essential oils and extracts.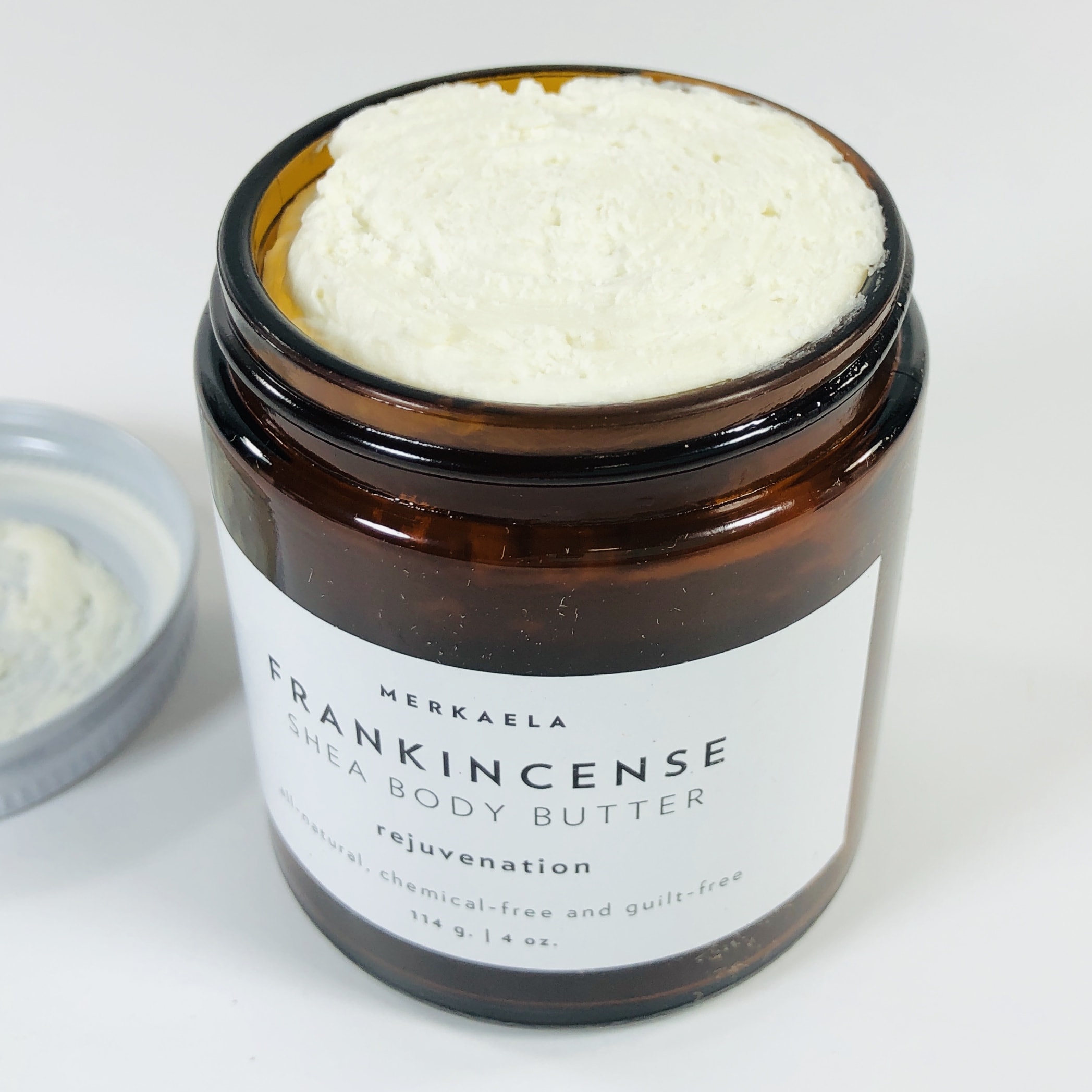 I used it right after my shower and let me tell you something – Merkaela has the absolute best body butters! This one smelled warm and comforting and was perfect for fall. I love the consistency of the butter, and it melts almost as soon as it hits my skin, but it is easier to use than body oils and is less messy.
Merkaela Rosemary Meditation Elixir ($18.50) is a refreshing spray that can be used to remind you to take deep breaths while meditating, or spray around your room as a kind of air freshener. You could also use it on your body if you like.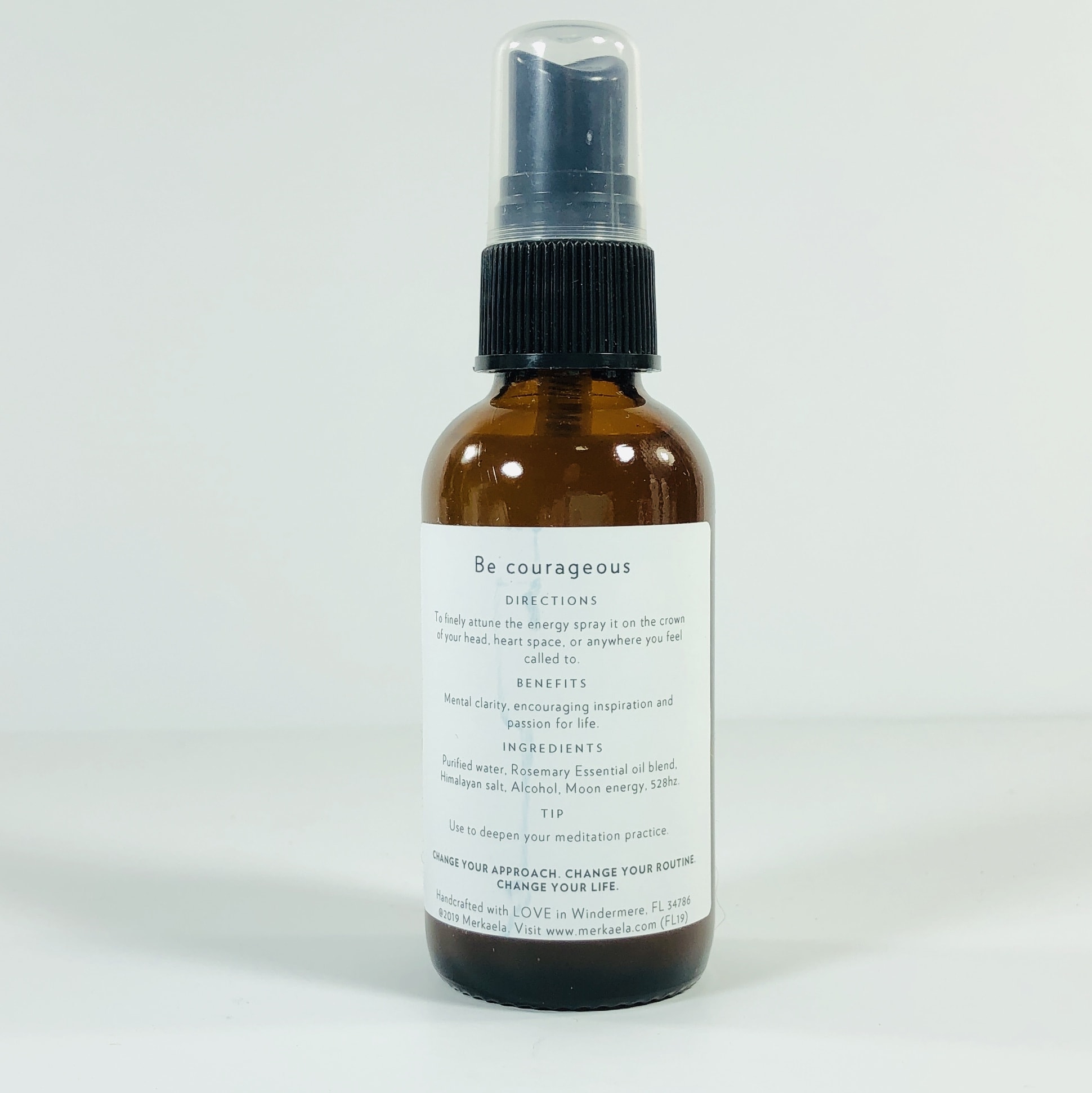 Rosemary is such a vibrant smell and it almost smells like eucalyptus so it gives me an energy jolt every time!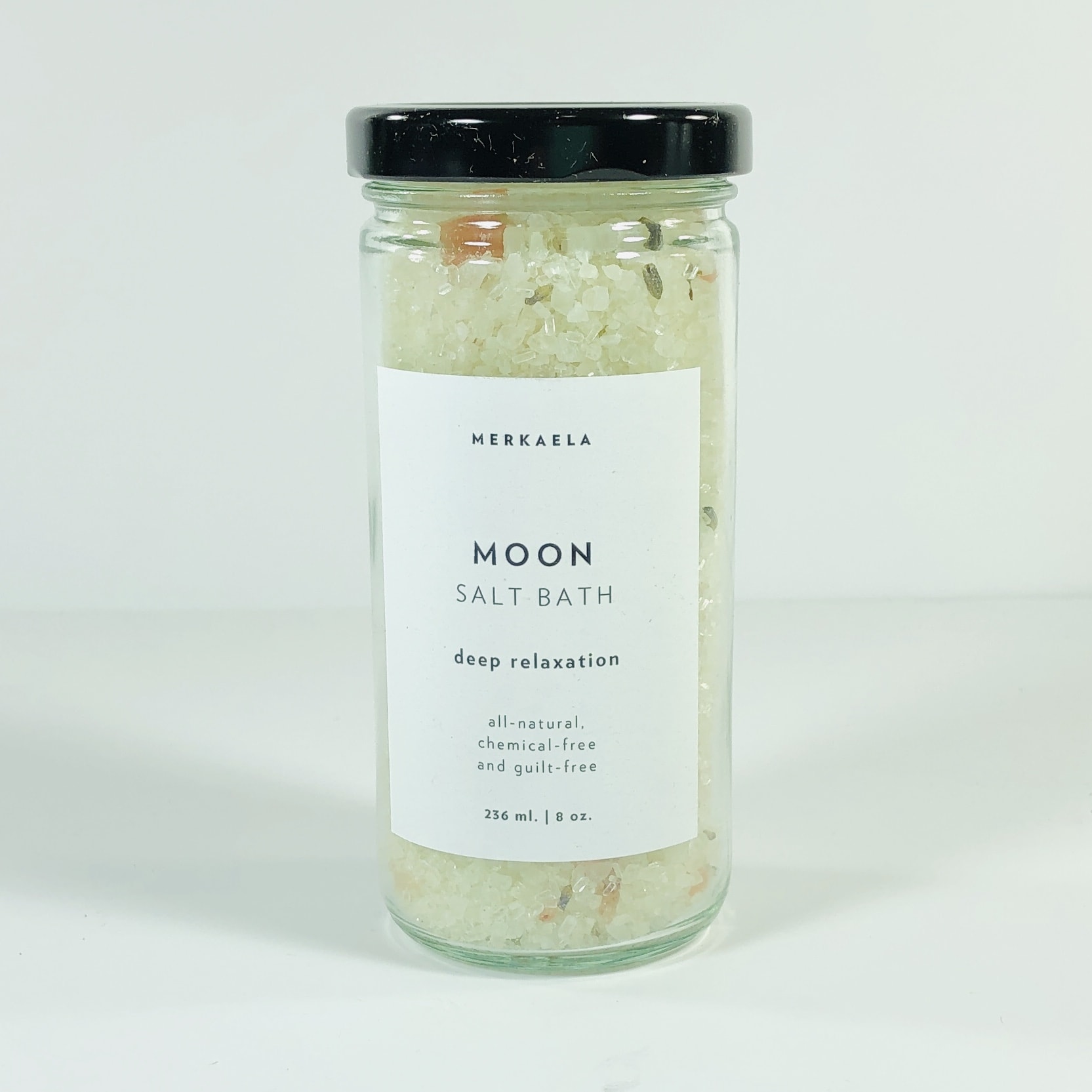 Merkaela Moon Bath Salt ($18.50) A relaxing bath in the evening can make it easier to drop off into slumber. A foot soak is also a good way to get some relaxing benefits of this salt for those short on time.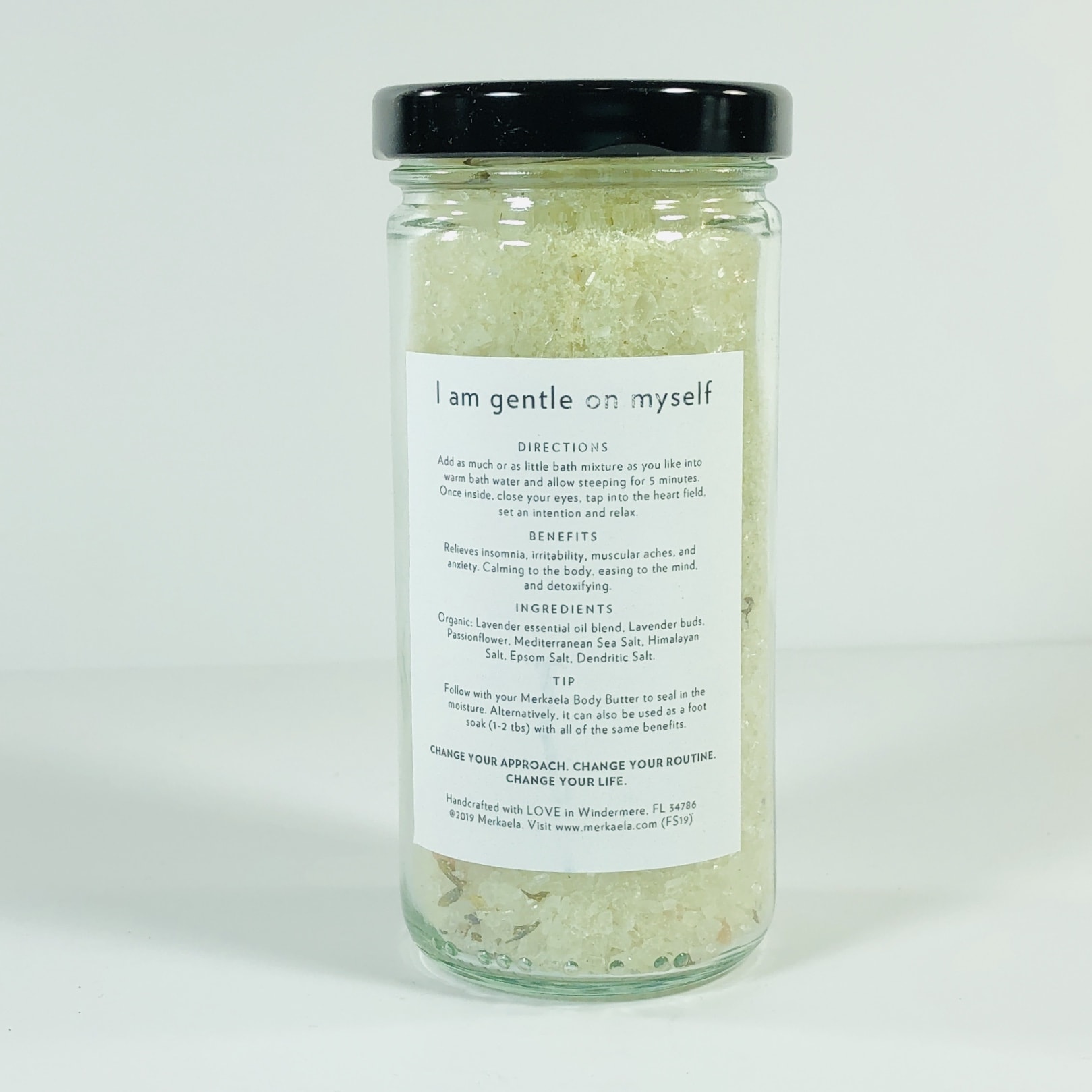 Four different salts are blended with essential oils of lavender and passionflower.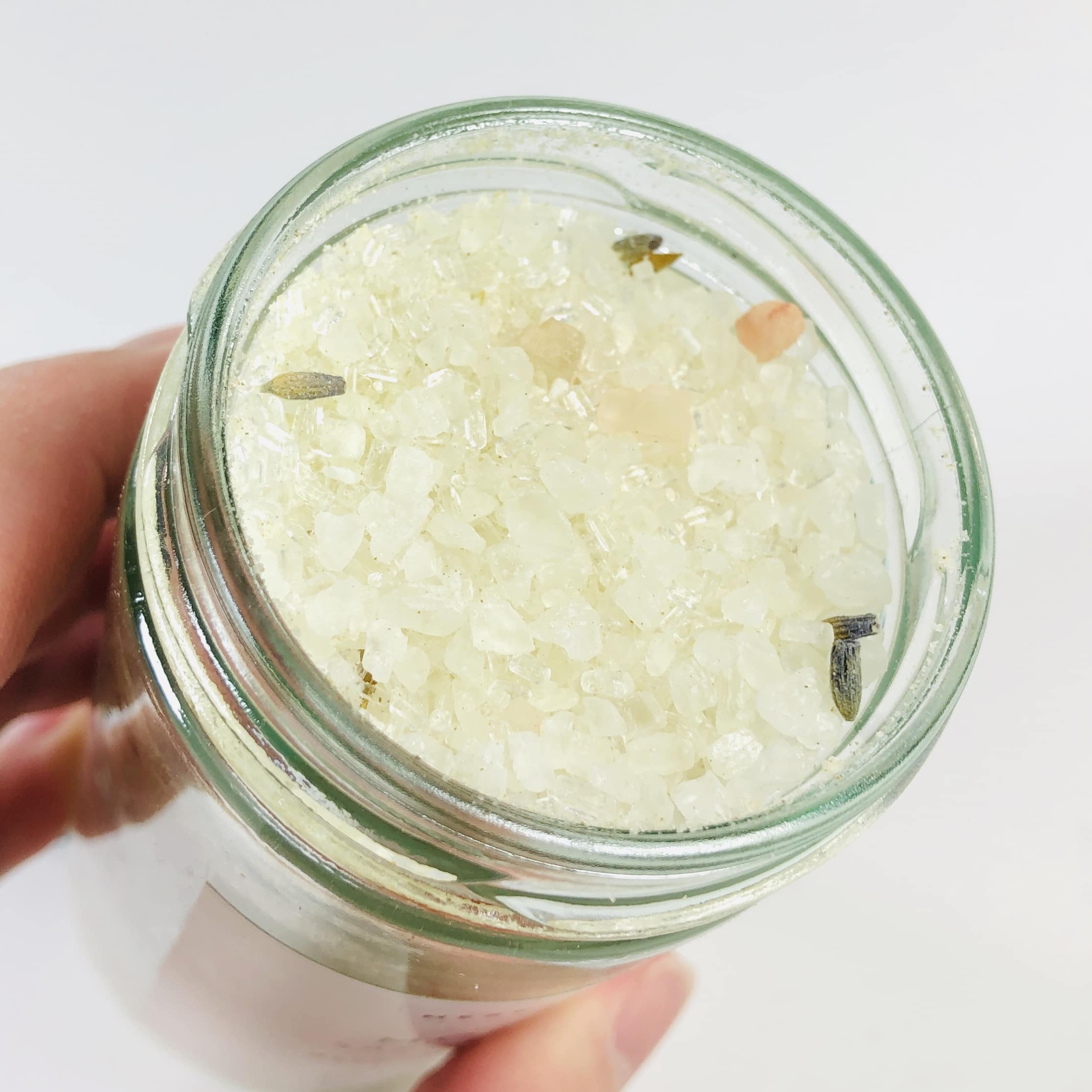 Lavender buds are also in here and lavender is known to induce relaxation. It smells just as wonderful as it sounds.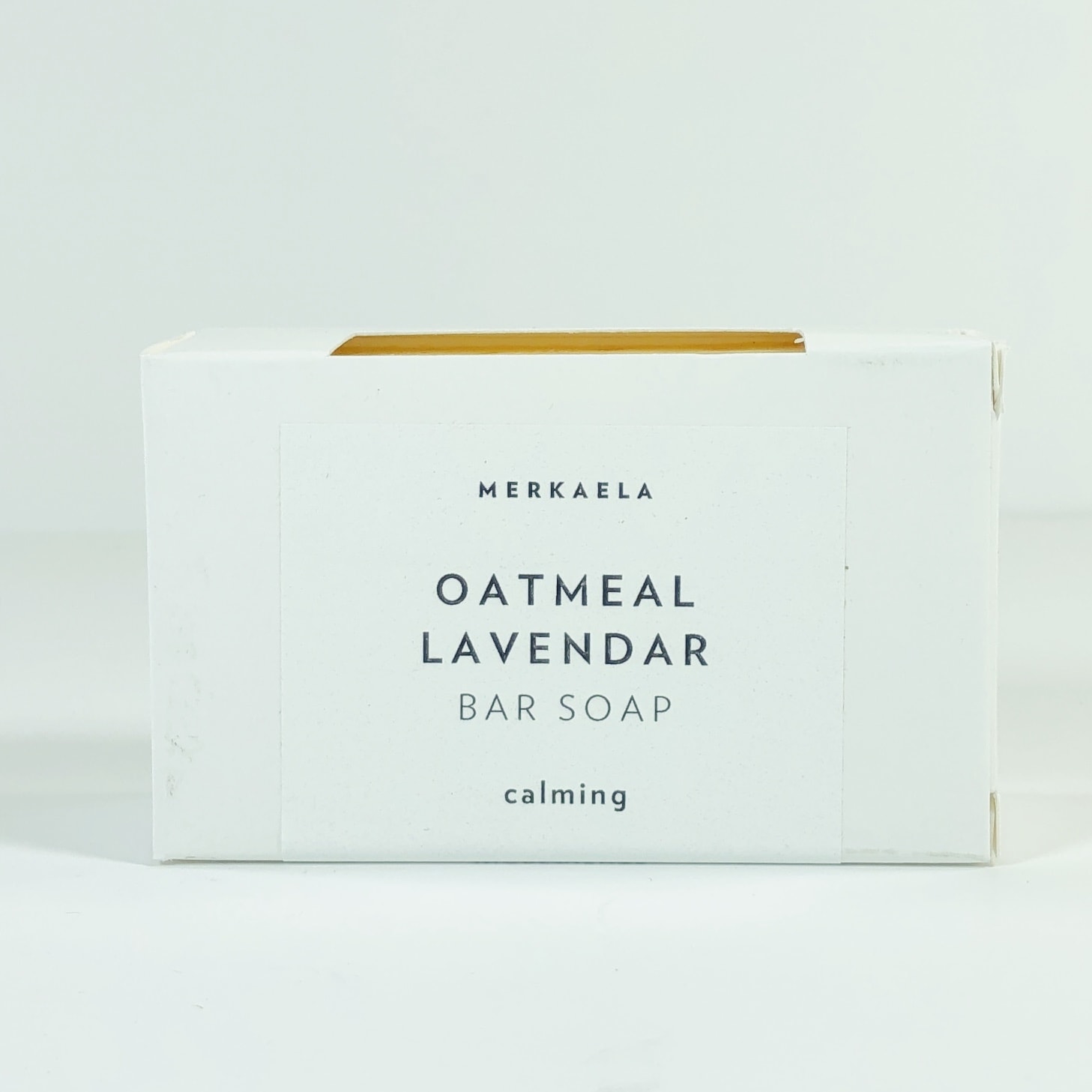 Merkaela Oatmeal Lavender Bar Soap ($8.50) Merkaela makes some of the best natural bar soaps and they now offer a quarterly subscription option for just soaps!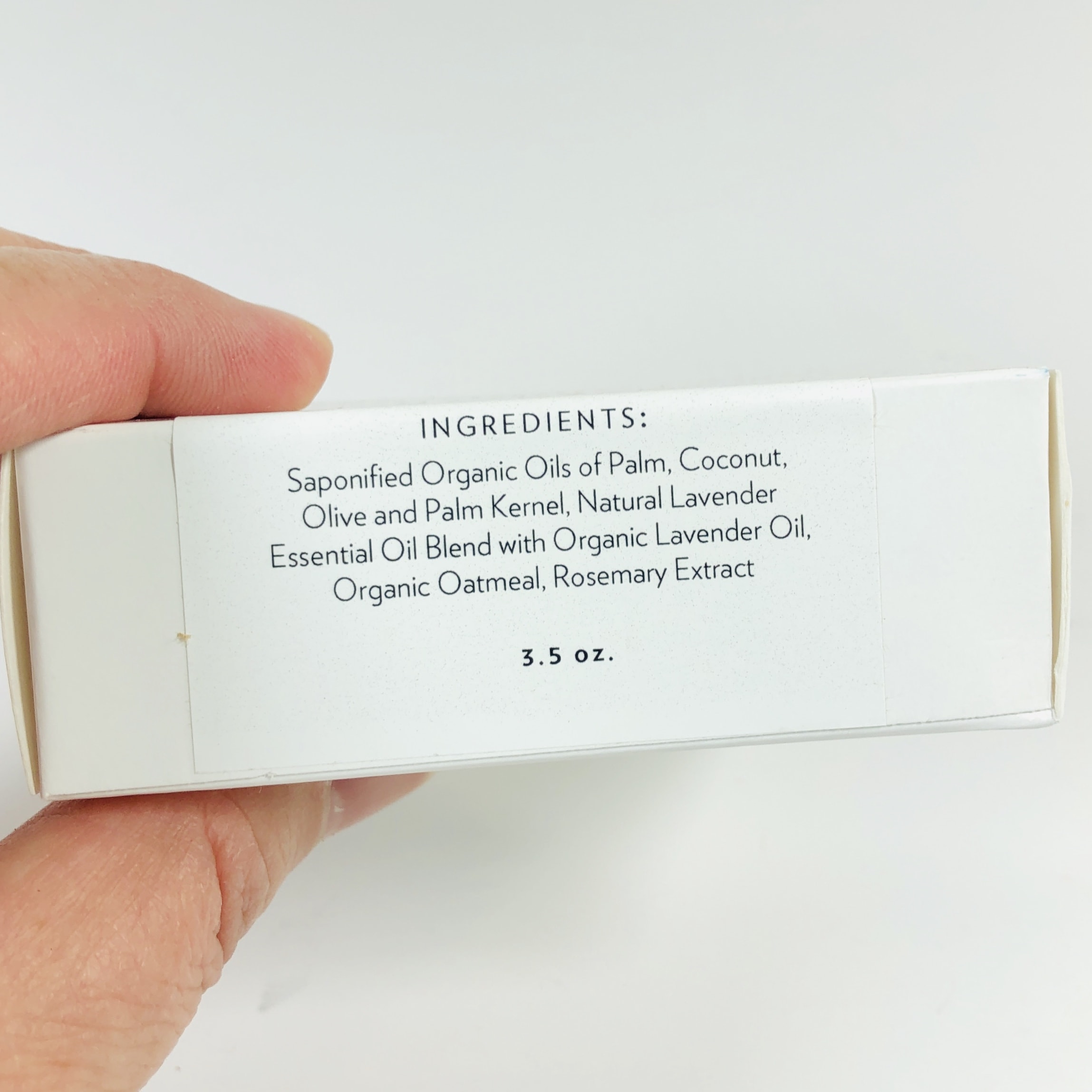 The ingredients are all things I can pronounce (yes, even "saponified"!).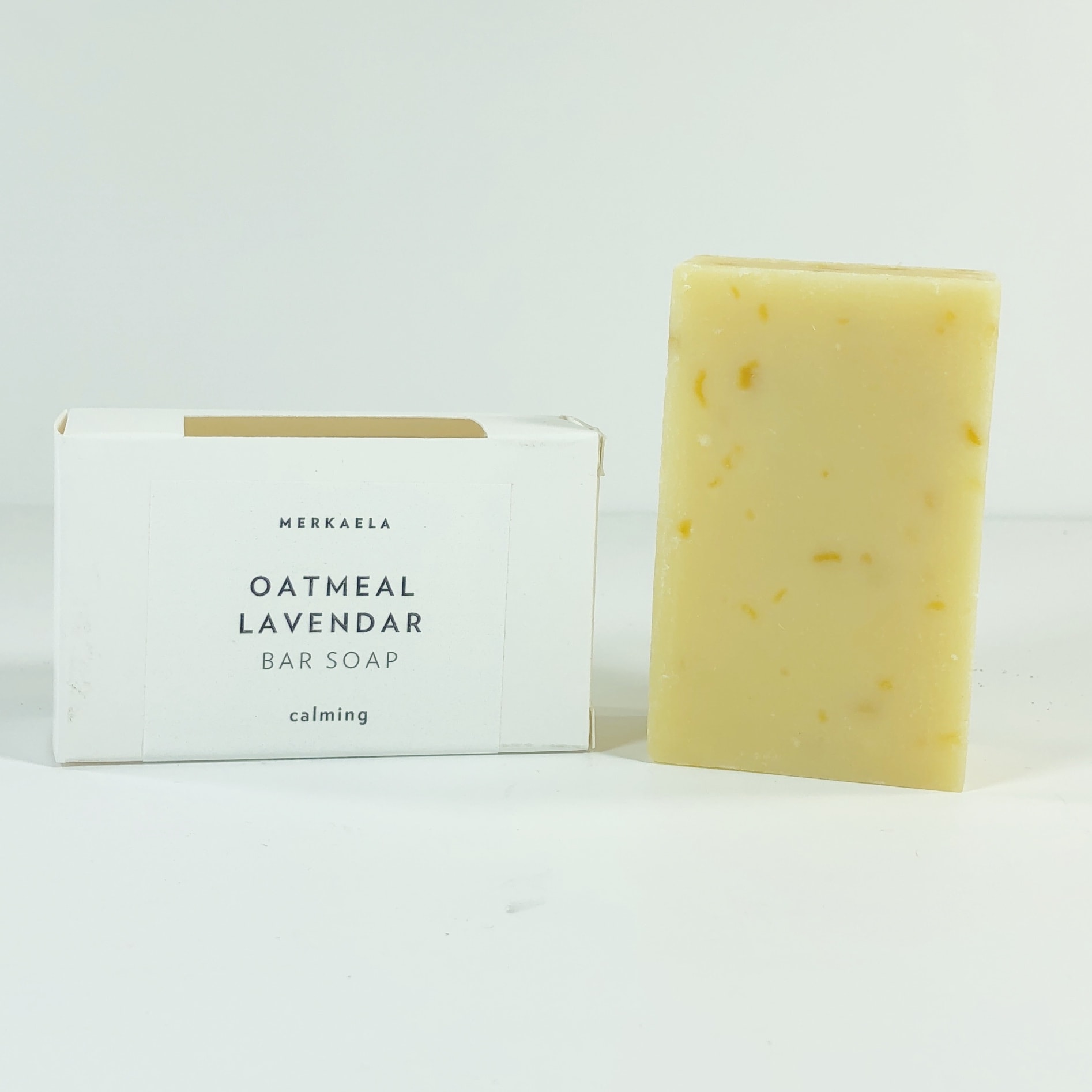 I use these in the shower but I also place them near the kitchen sink. I love their natural aromas and they don't linger so they are just what I want when I'm preparing food and need to clean my hands. This one has a delicate lavender scent.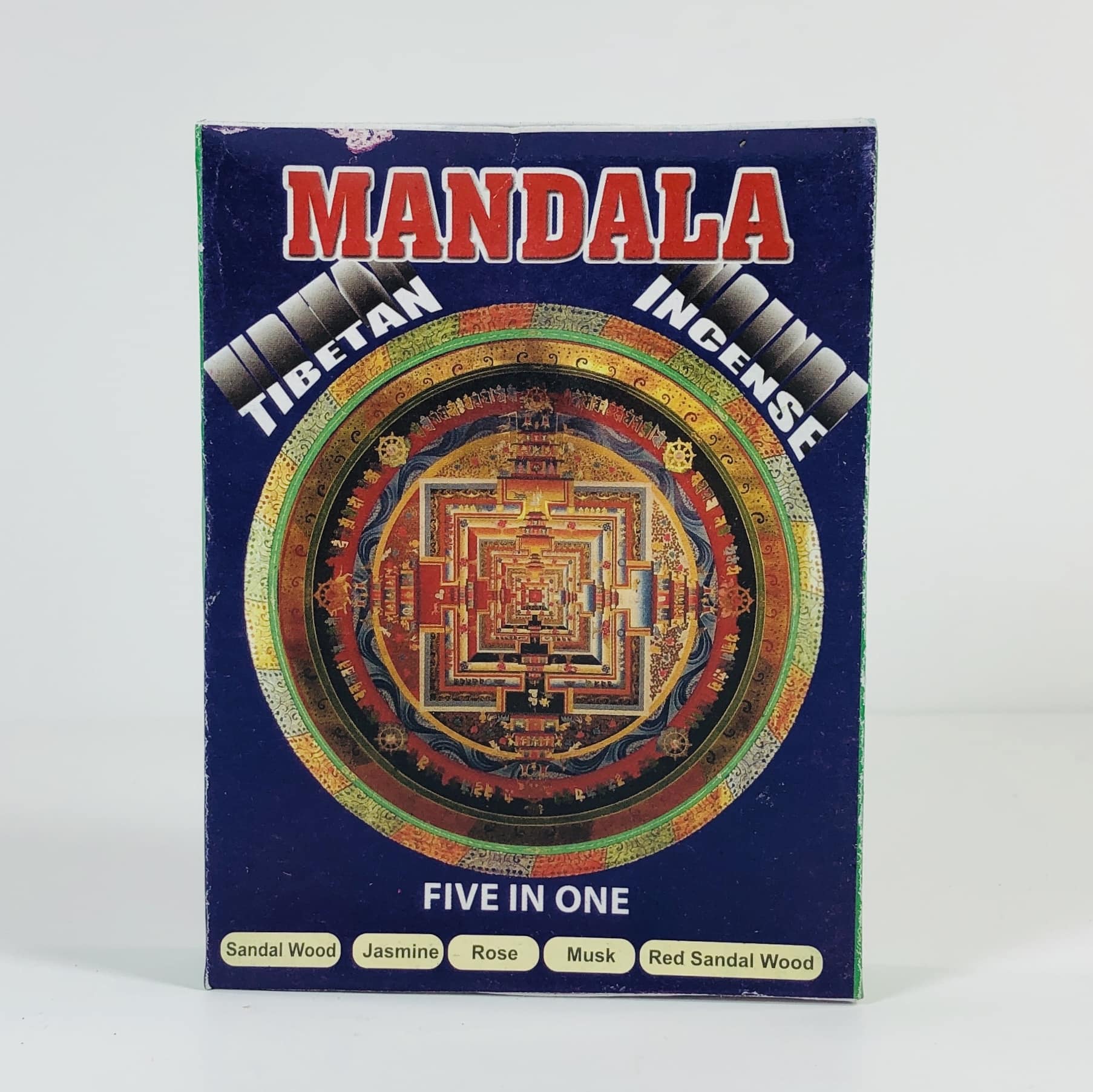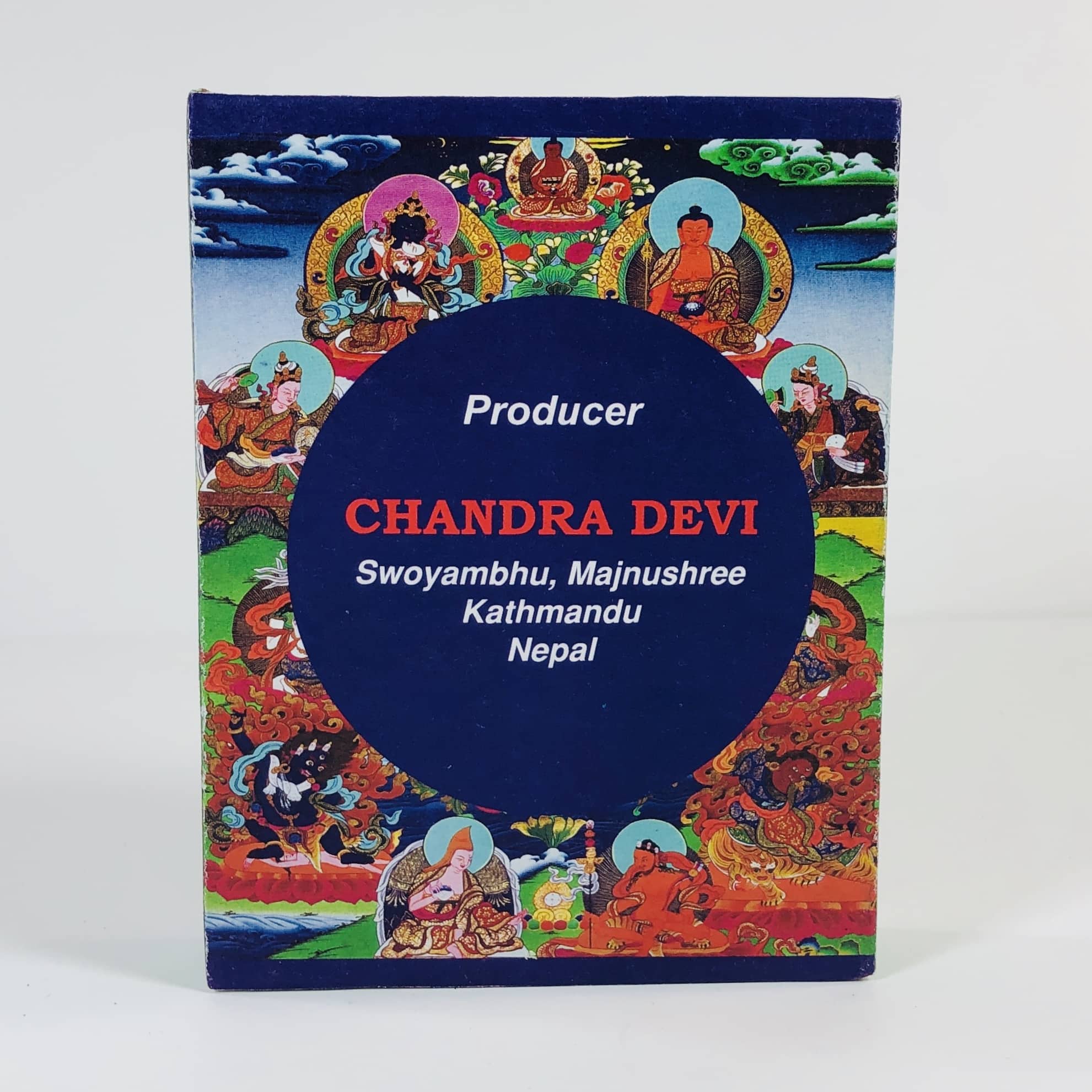 Mandala Tibetian Incense ($8.50) has five different incense scents in one box.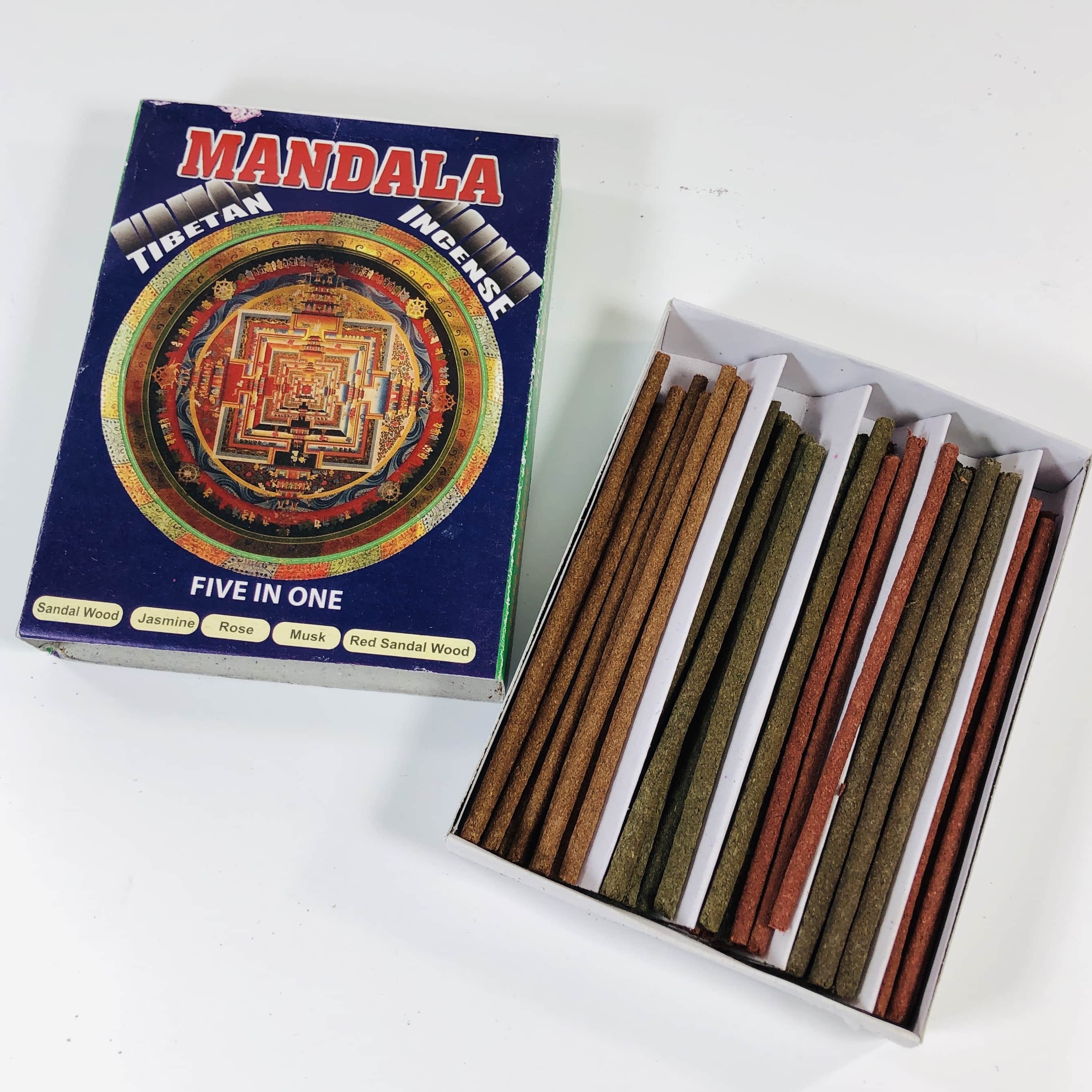 Pick the scent that works best for your intentions. I picked sandalwood on a day I was home by myself and later read on the Merkaela card that it creates an atmosphere of "stillness, unity, and oneness".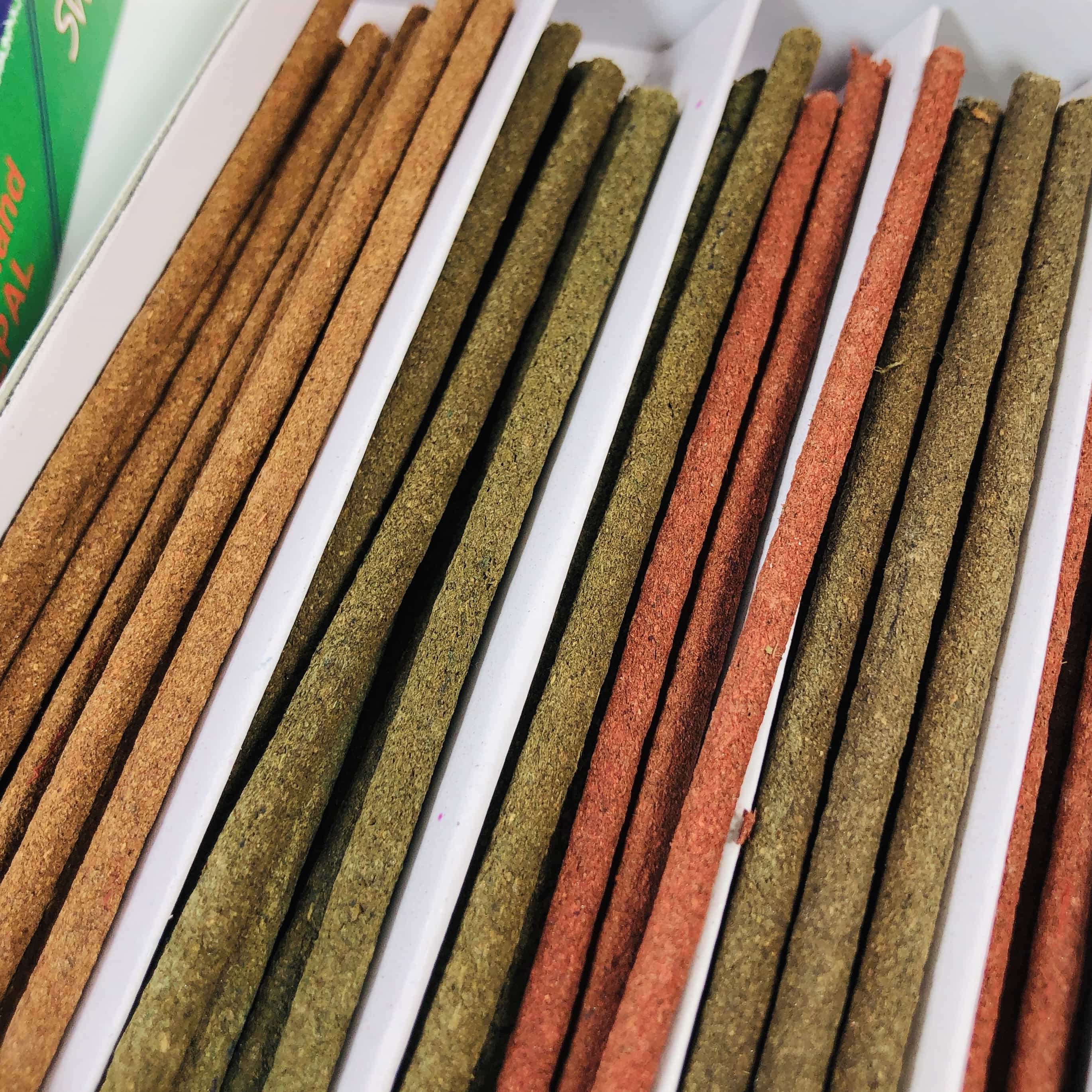 Instructions weren't included but in general you light the stick, it burns for a few seconds, and then goes out. Then it smokes for a bit and that is when the scent reveals itself. I placed mine on a plate and although I lit it twice it kept going out before even burning an inch. On the other hand, it wasn't overwhelming that way!
Vivoo Wellness App ($24.50) Vivoo is "a wellness app that guides users to a healthier lifestyle with personalized nutrition advice based on urine data." I had never heard of it before receiving this item in the box.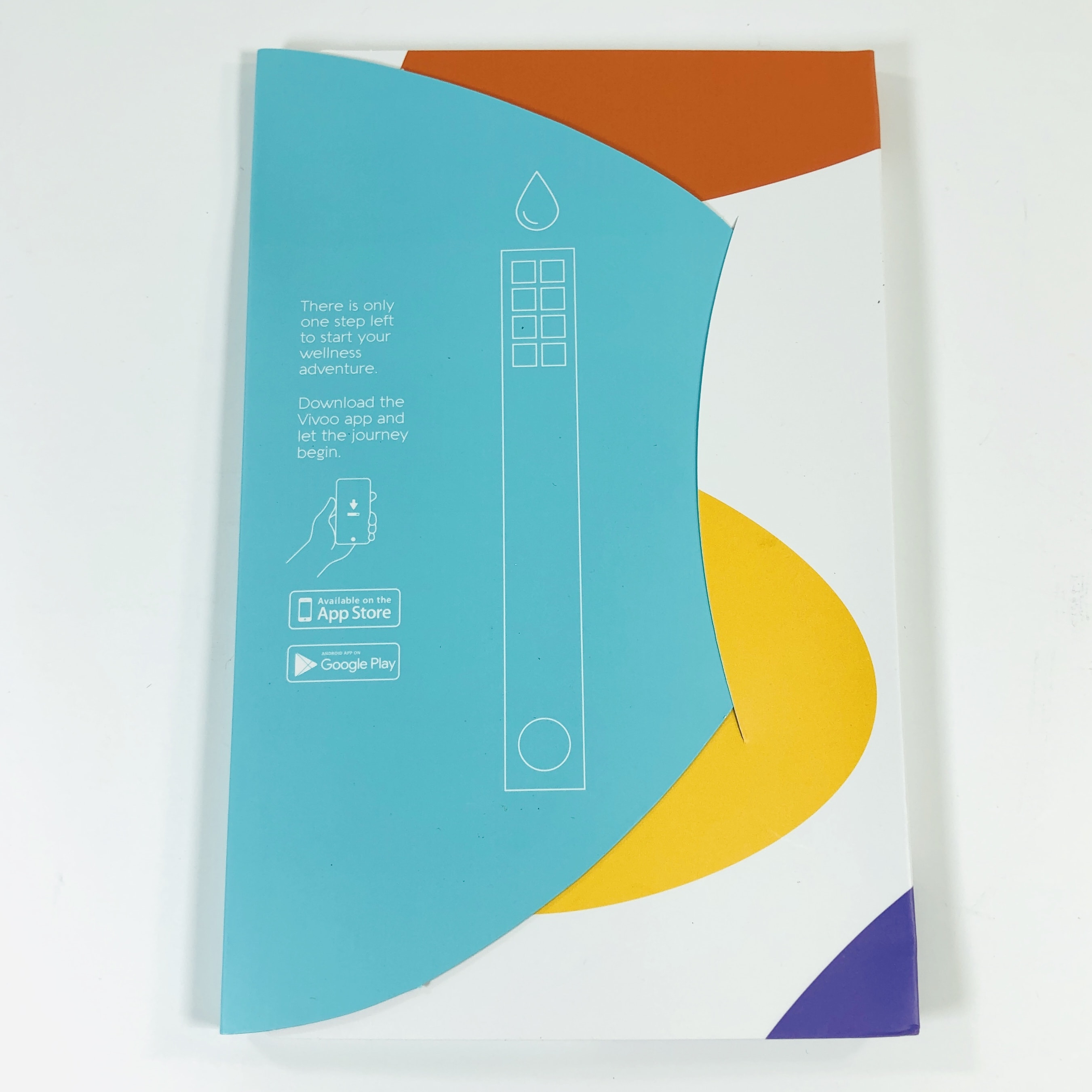 The first step is to download the app from the store, either Apple or Google depending on your phone.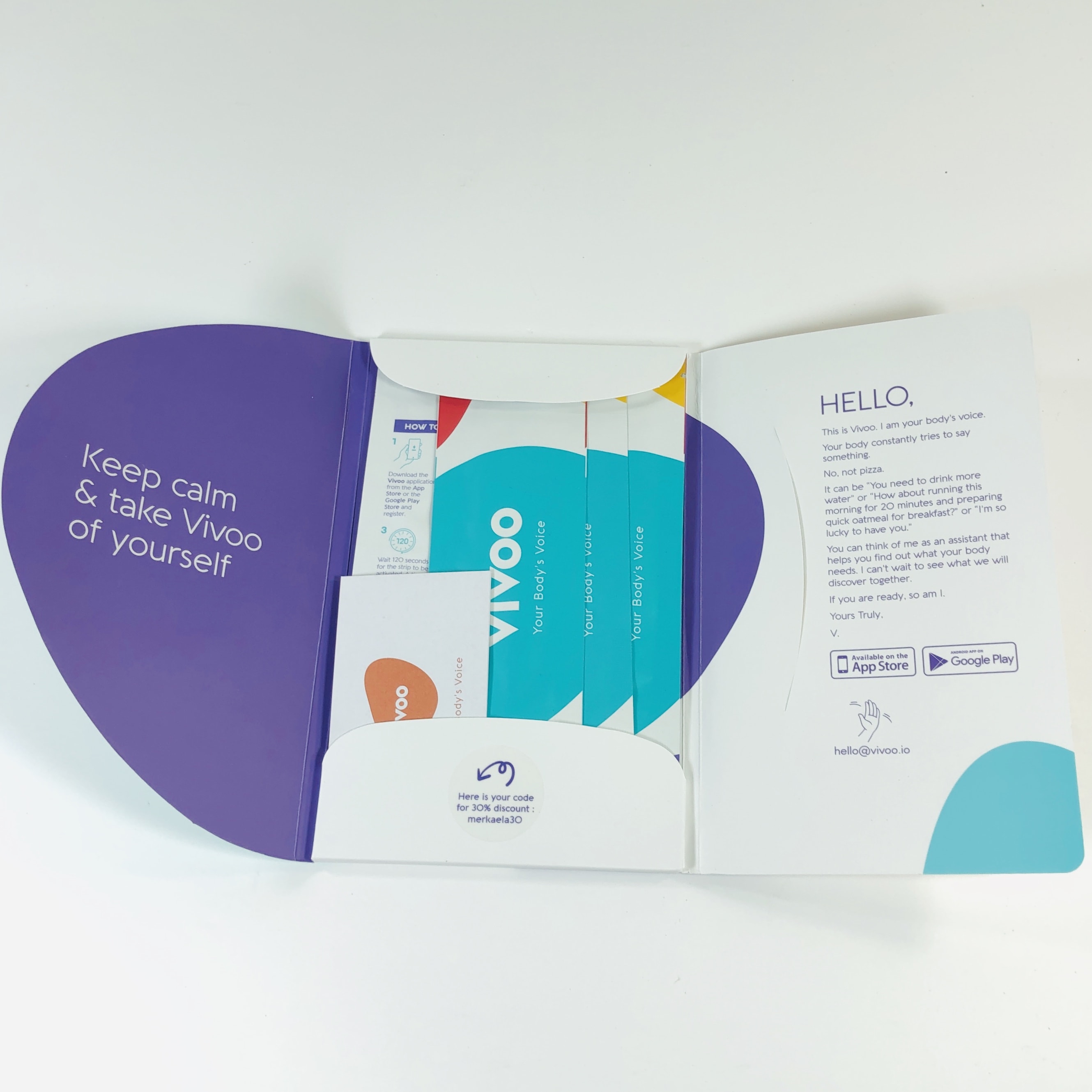 There was a discount code listed on the inside of the folder. I also found test strips.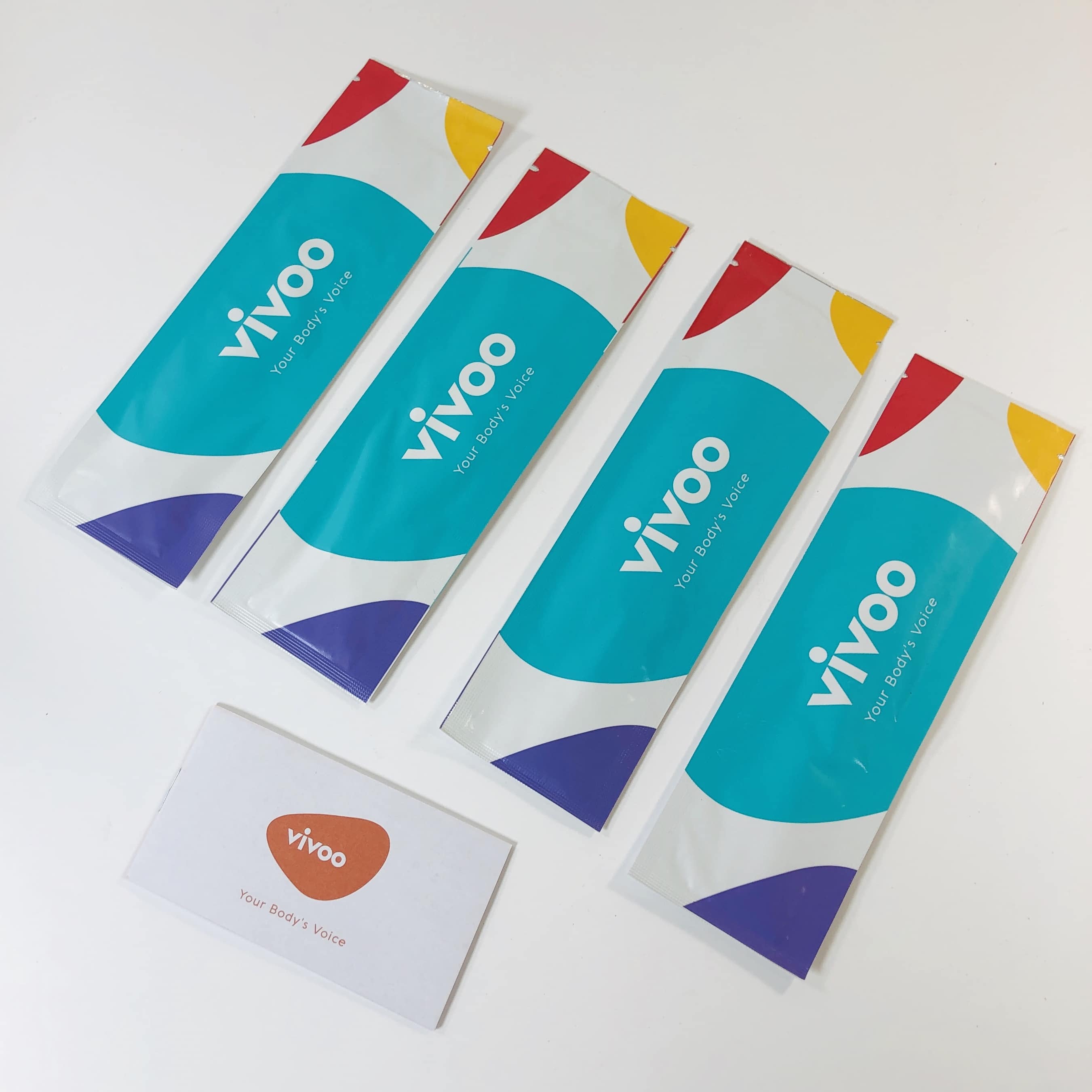 At first I thought they were supplements!
Pee on the strip (like a pregnancy test!) then take a picture with your phone and upload to the app. Then Vivoo will track info such as "water consumption, pH, ketone, immune system strength, urinary tract infection, liver and kidney functions." They then make suggestions on how you can improve those areas and perhaps help your health. I haven't tried it yet but I have a physical next month and I might check it out prior to my appointment so I can bring up any concerns to my MD.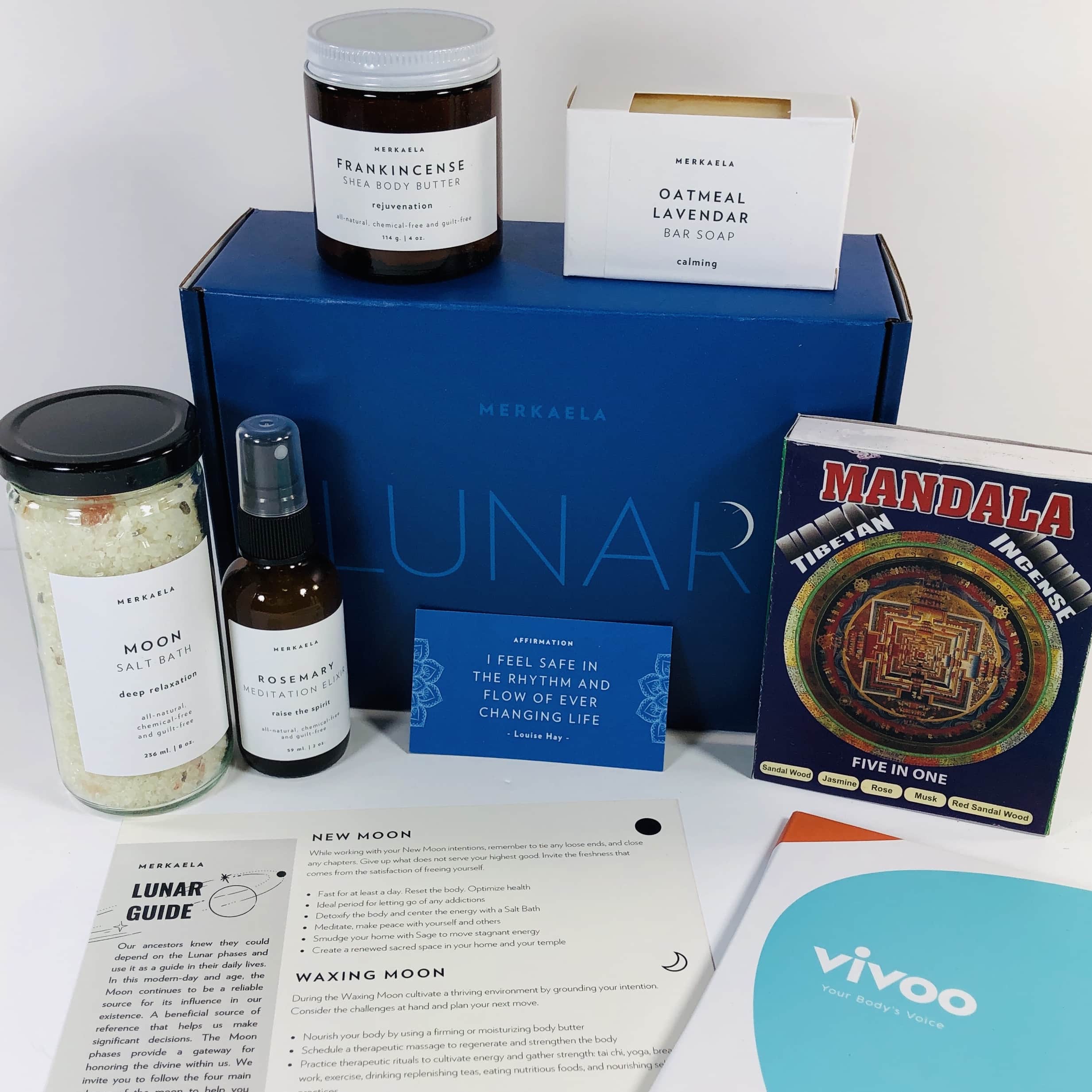 Merkaela sends a pretty cool box every quarter and I have to say, their body products can't be beat! The body butters and soaps are probably the best I've ever used, they always smell and feel good but the natural scents aren't overwhelming. The sprays get used as air fresheners and bed linen sprays, and the bath salts help provide a relaxing bedtime ritual. I like incense and this one wasn't too strong, and the Vivoo sounds interesting. The lunar guide was also informative and I can now probably tell the difference between a waxing and waning moon and which activities to do during those times!
What do you think of the Merkaela Fall LUNAR Box? Let me know if it helps you connect your mind, body, and soul in the comments!