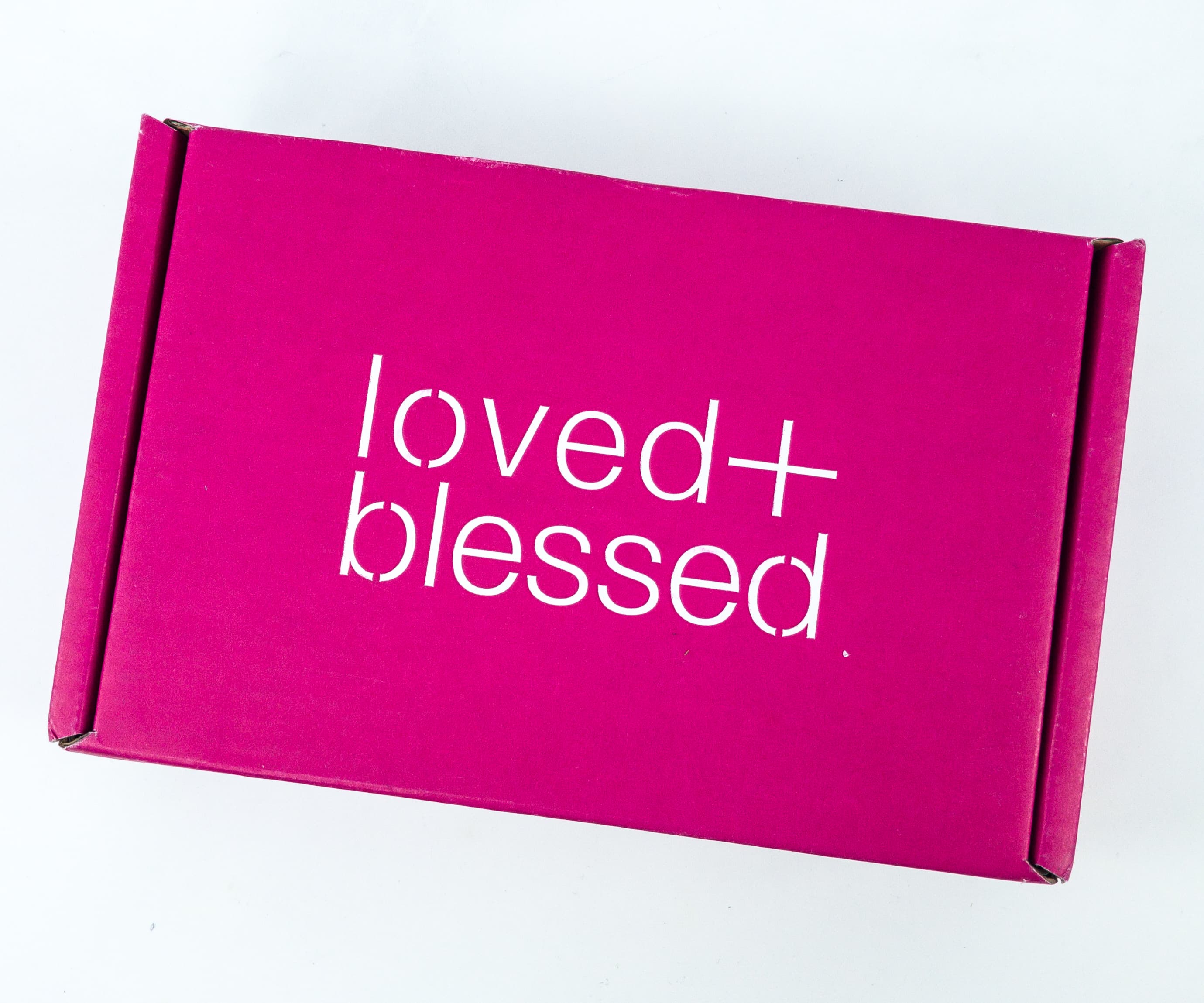 Loved + Blessed has undergone some changes! They're now a monthly membership and subscription care package for women who want to live life encouraged. Aside from the box of encouragement, subscribers will also receive access to a blog article, a 4-week life appreciation workbook, 4 video lessons, an online fellowship in their private community, and access to their library of past videos and workbooks. A month-to-month subscription costs $25 and you can also opt to get a 3-month prepaid subscription for $60, which means you'll save $15!
DEAL: Get $5 off your first box! Use coupon code HELLO5. Cannot be combined with other offers.
The items were wrapped in pink tissue paper.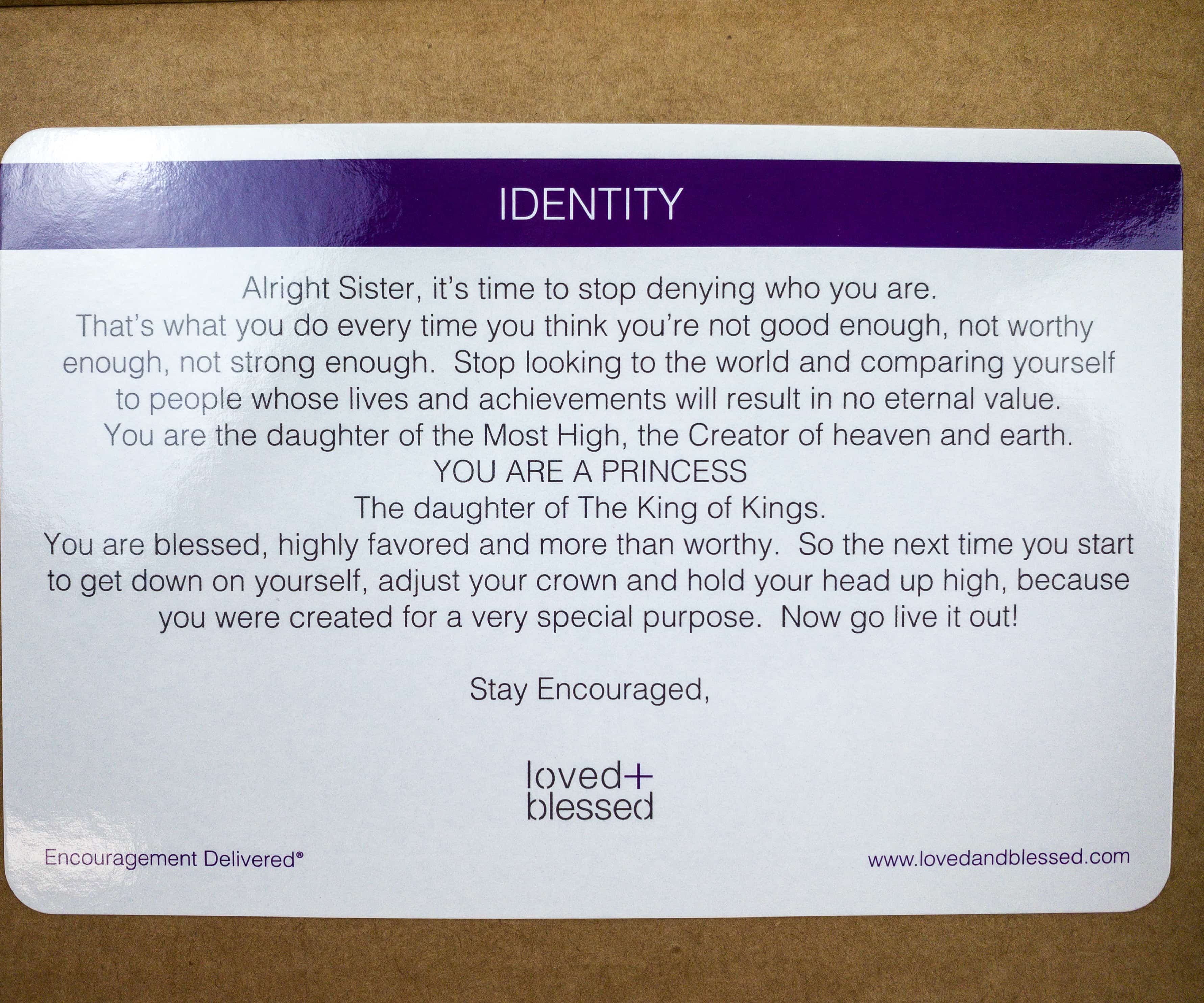 This month's theme is IDENTITY.
There's a sticker that seals the wrapping paper. It says "You are priceless, Princess".
The items were also cushioned with squiggles.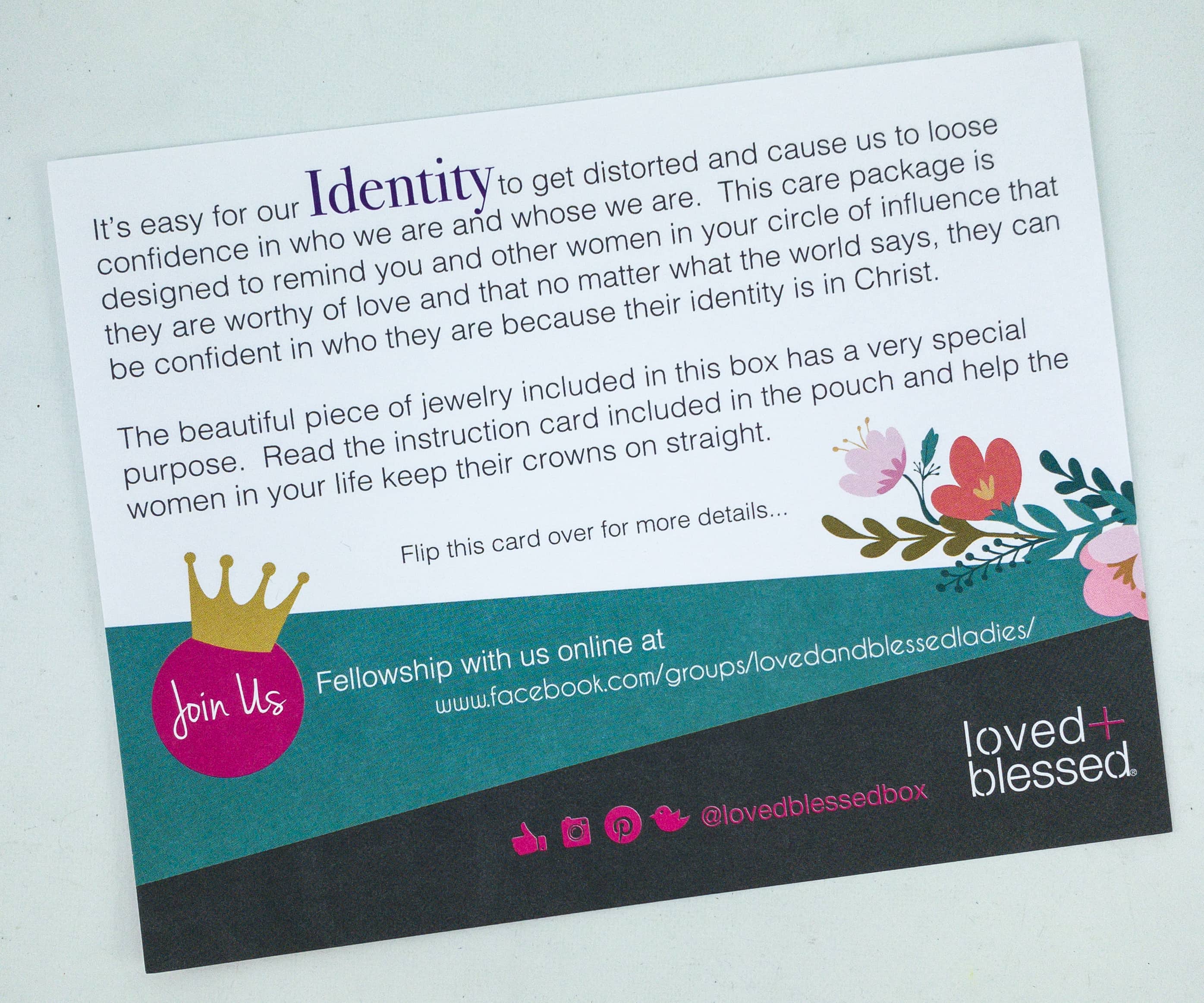 The card features a lot of nice things about this month's box and theme.
Listed at the back of the card are all the items included inside the box. There's also a note about how they support the Union Rescue Mission.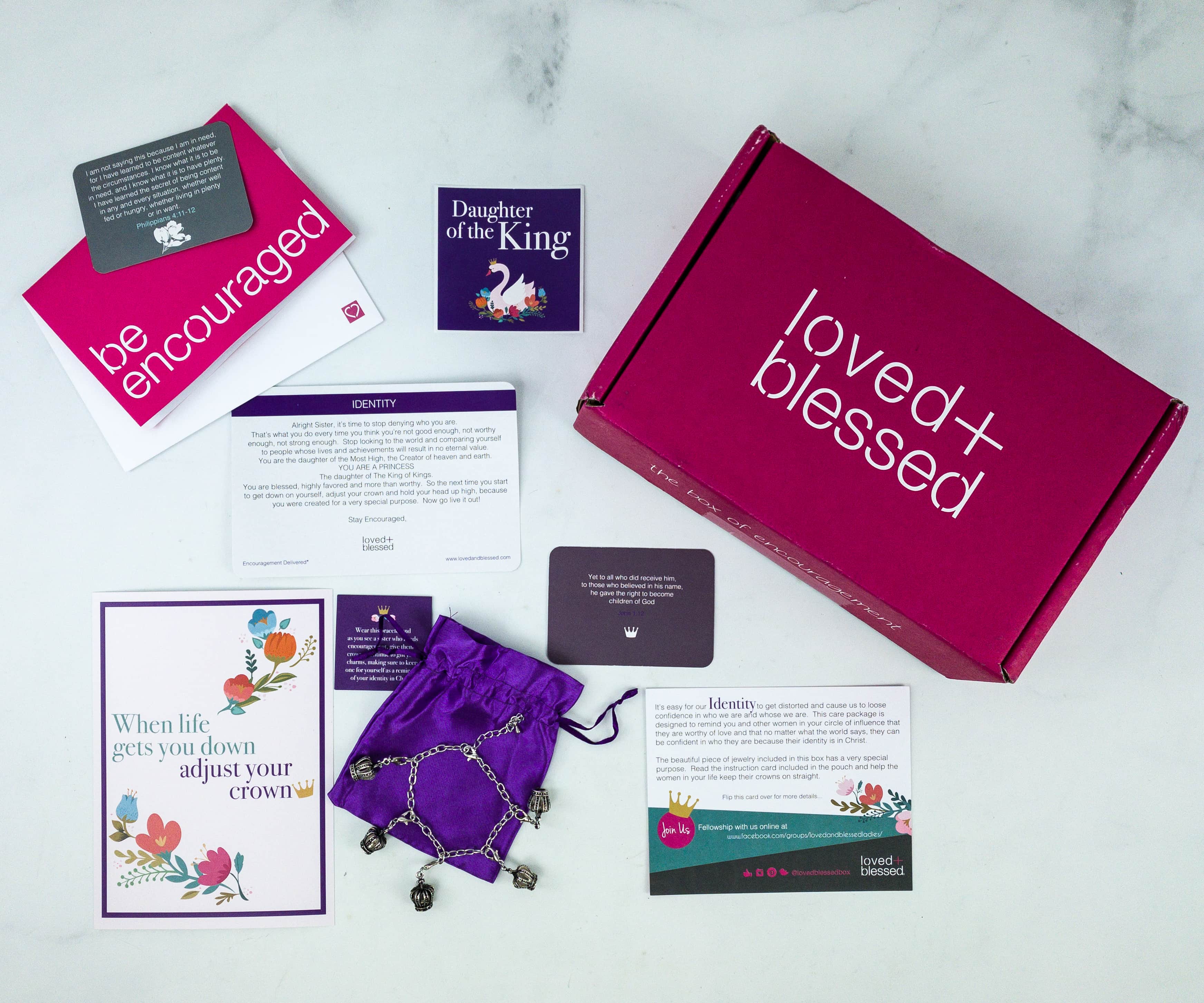 Everything in the October 2019 box!
Identity Bracelet. The sophisticated bracelet was packed in a purple drawstring bag!
The bracelet is in silver, with crown charms all over. It looks cool and I love its purpose. It also came with a notecard.
Wear this bracelet and as you see a sister who needs encouragement, give them a crown. Continue to gift your charms, making usre to keep one for yourself as a reminder of your identity in Christ.
At the back of the card, there's another meaningful message:
You are a daughter of The King.

Have confidence in your identity,

knowing you are loved, blessed

and highly favored.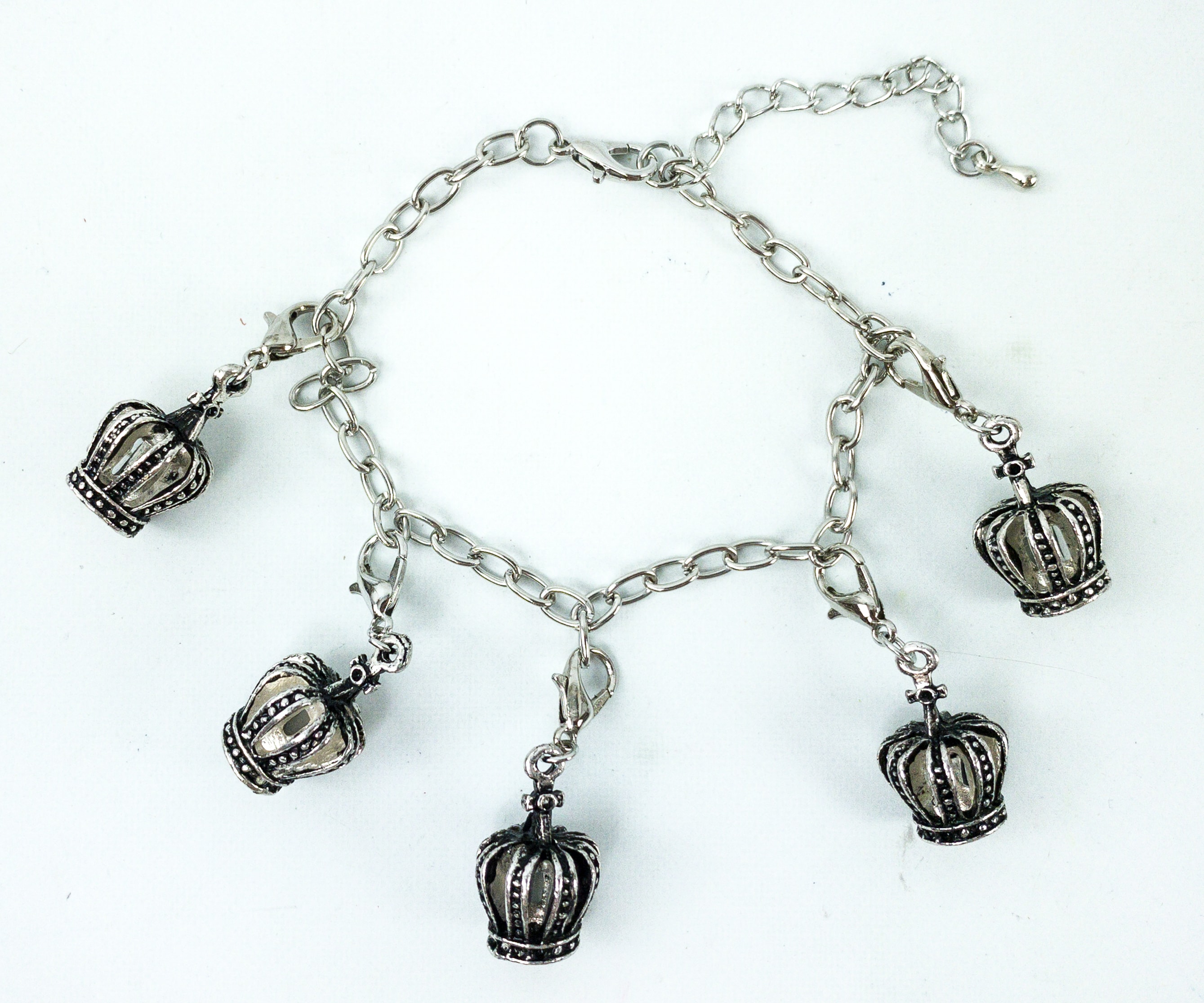 The charms are attached to the bracelet using a lobster clasp.
The lobster clasp makes the crowns easy to remove as well. The receiver can use it as a charm for their purse or together with their keys!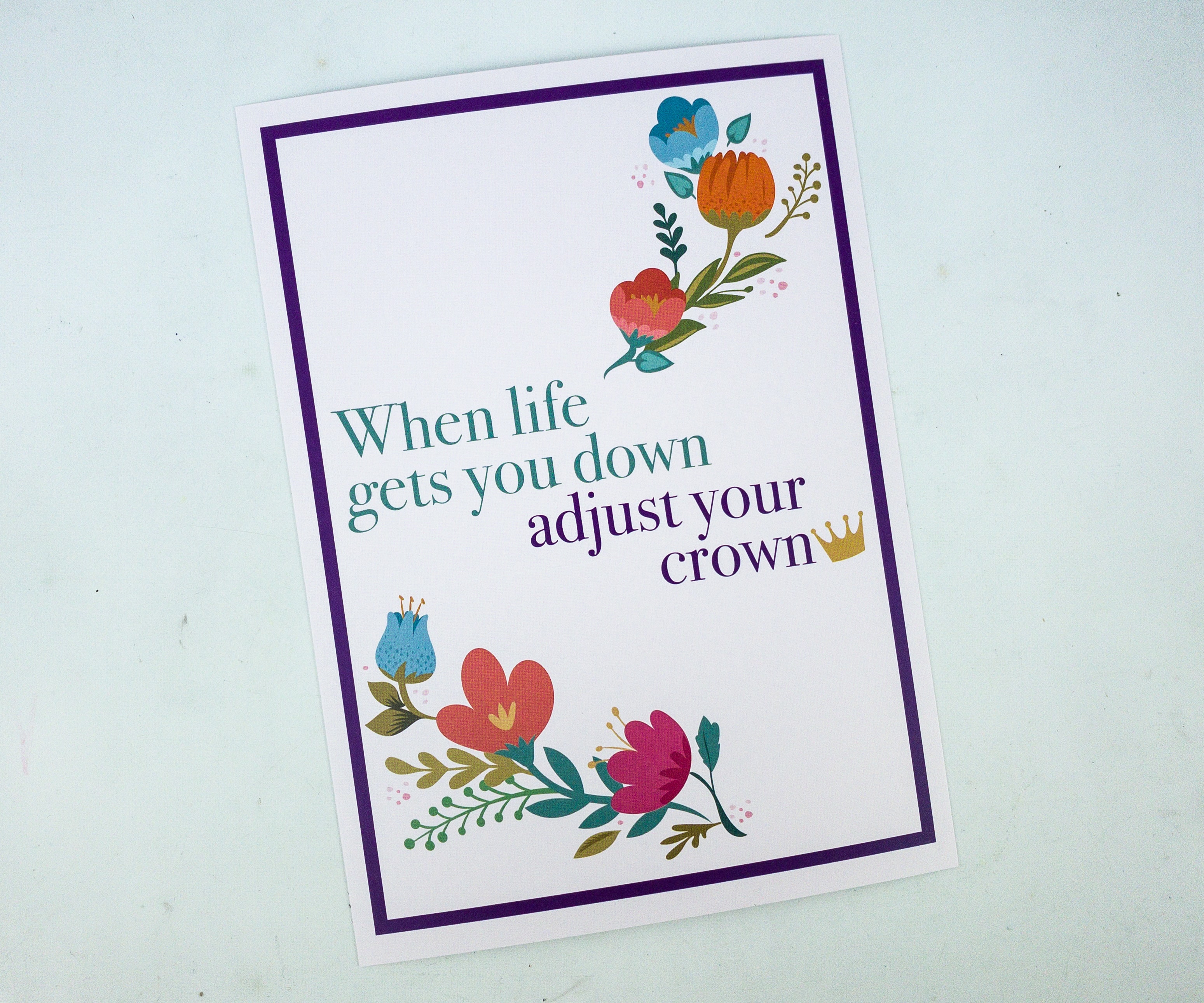 Poster. I always look forward to the charming posters from Loved+Blessed. This month, it features a floral design with such an encouraging message.
When life gets you down, adjust your crown ?
The back of the poster has another inspiring message!
You are a princess, a child of God. Let that be a reassurance of your worth and also a reminder of your responsibility.
Scripture Card. Every box contains a scripture card and this month, the card is in purple with colorful flowers in front.
The scripture is from John 1:12.
Yet to all who did receive him, to those who believed in his name, he gave the right to become children of God.
Sticker. The square-shaped sticker features a beautiful illustration of crowned swan resting on flowers. This is nice to put on your notebook or even on your laptop. The message is nice and meaningful as well.
You are a princess, because you are the rightful daughter of the King!
Encouragement Kit. It's a custom-made kit that is made to inspire, encourage, and boost your personality as a whole!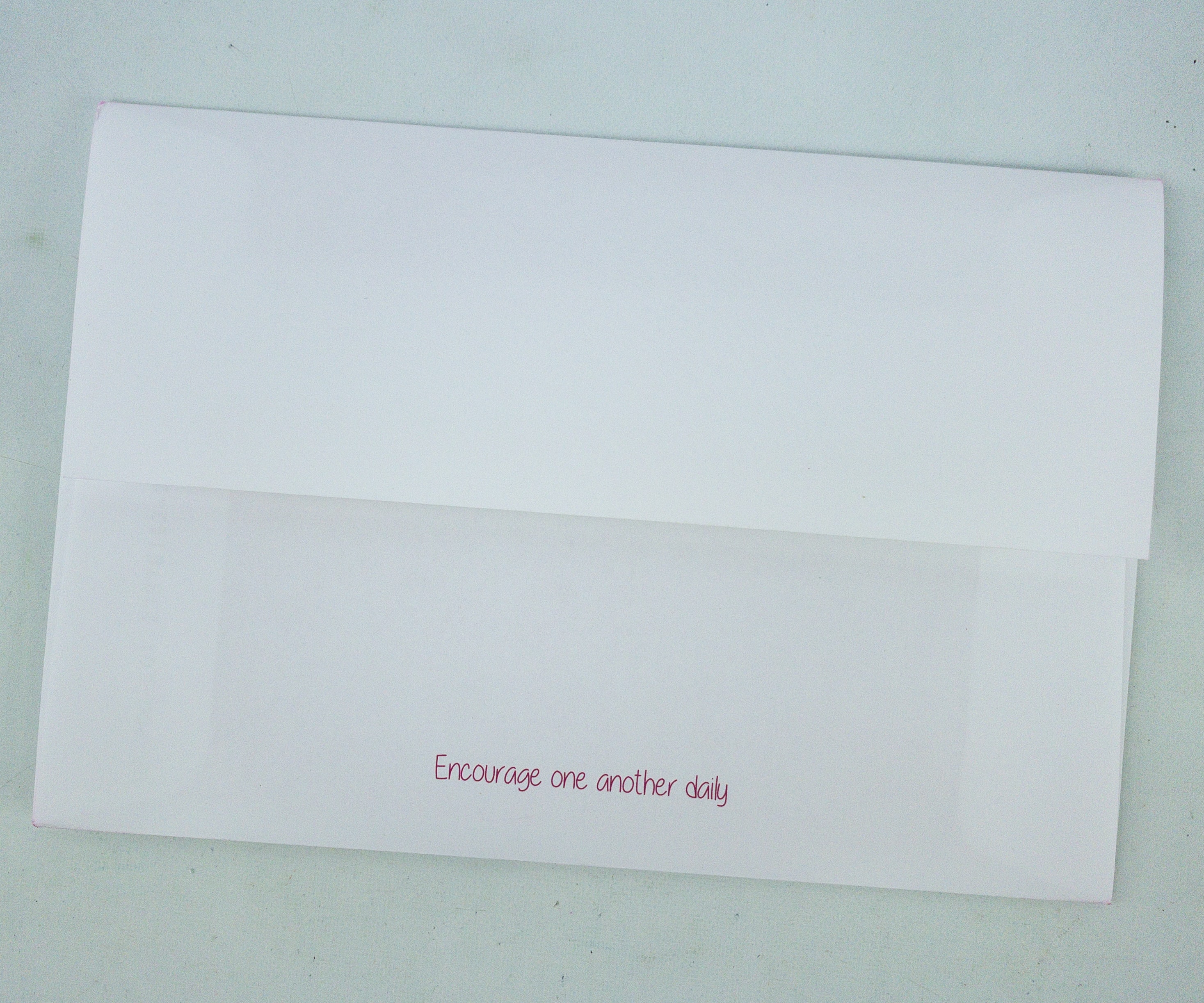 This envelope tells us to keep encouraging one another daily.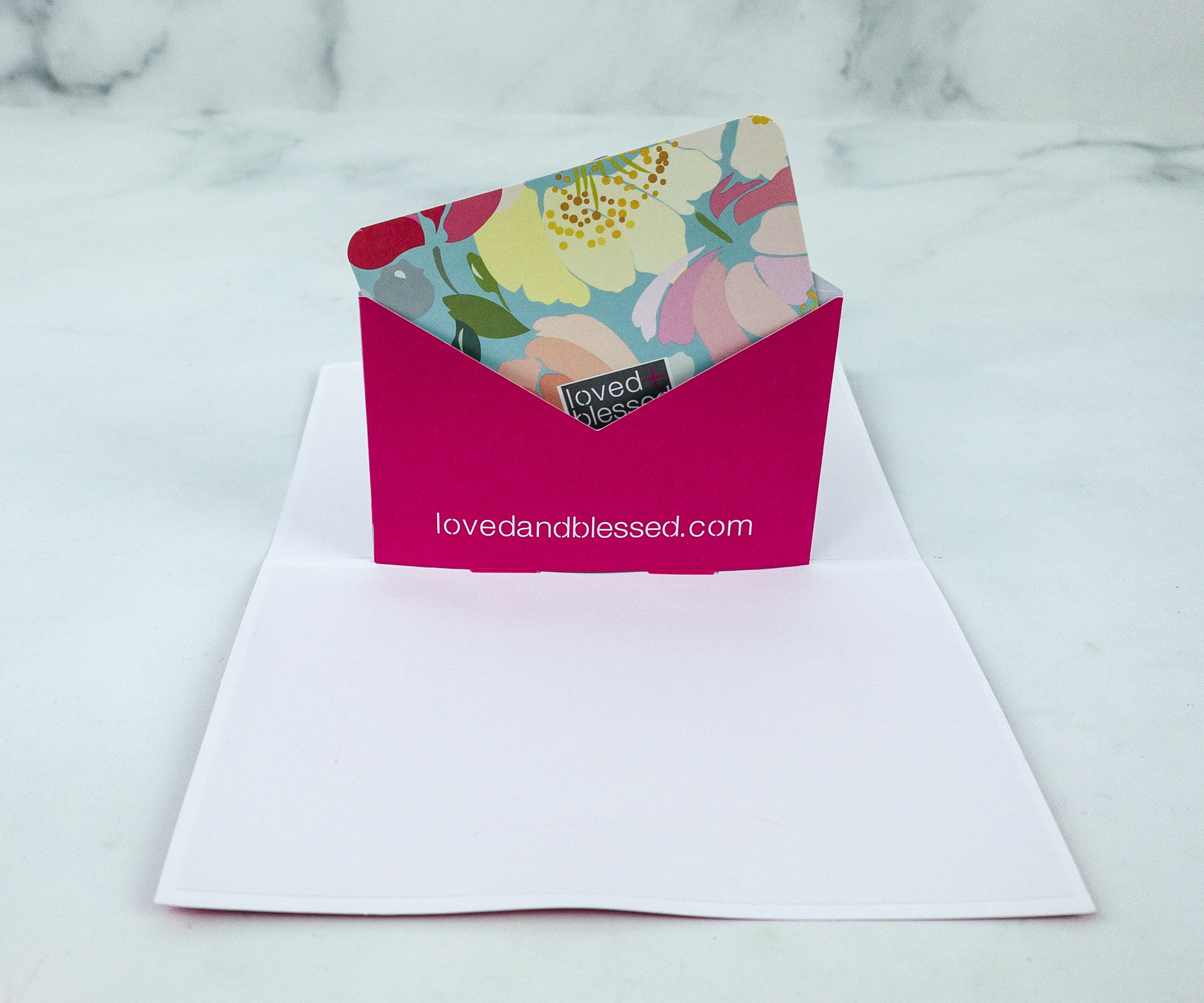 Inside the kit is a pink-colored envelop that contains a card that contains another scripture from the bible!
This scripture is from Philippians 4:11-12.
I am not saying this because I am in need, for I have learned to be content whatever the circumstances. I know what it is to be in need, and I know what it is to have plenty. I have learned the secret of being content in any and every situation, whether well fed or hungry, whether living in plenty or in want.
Loved+Blessed always sends us inspiring and heartwarming messages to keep us encouraged all the time. I love that they even remind us to share it with other people and to make the world a little better, one encouragement kit at a time. my favorite item this month is the bracelet because I love the thought of giving the crown charms to other people and reminding them that they are loved and appreciated. I'm happy with everything and I'm also excited for more lovely items I can share with friends, family, and even strangers!
What did you think of Loved + Blessed this month?