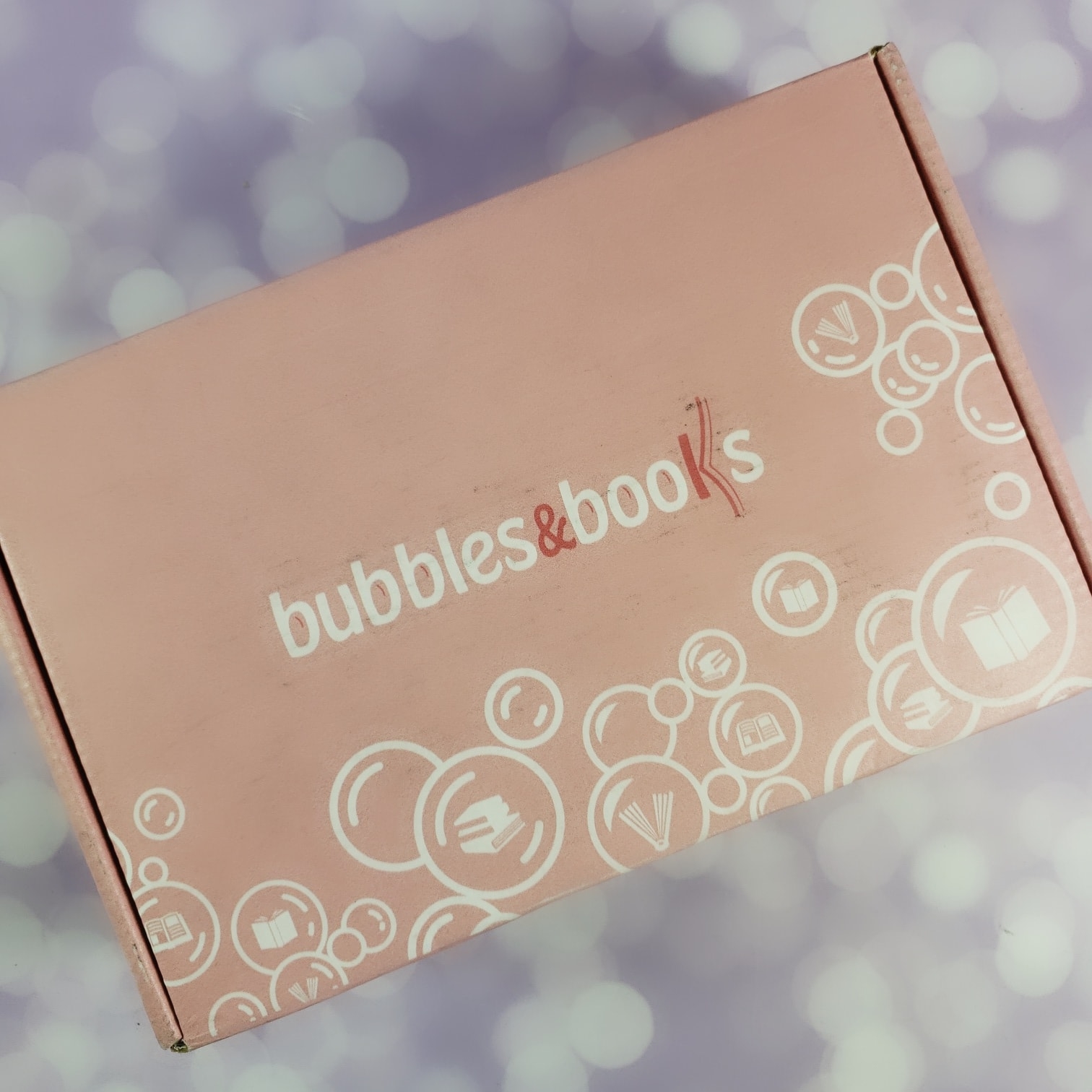 Bubbles & Books is a monthly subscription that sends a romance book and items to help you relax in your tub after a long day doing whatever you do. Need a break from the hectic workday? Step inside your bath/spa. Wrangling little ones under your feet? Time for a bit of me-time in the tub. What can you expect from this subscription?
Every box contains at least one romance novel, one artisan-crafted soap, and one other book- or bath-related goody. However, the majority of our boxes contain more than this!
DEAL: Get 20% off on your first box! Use coupon code ROMANCEME.
This month's theme is Tropical Paradise. I love opening this box. It always smells so great and I'm immediately drawn in.
Bubbles & Books has multiple options to choose from: The Swept Away Box (historical romance), The Mystic (paranormal), Contemporary, plus premium versions of these boxes are available for $44.95 per month. Premium boxes contain TWO novels and FIVE bath products!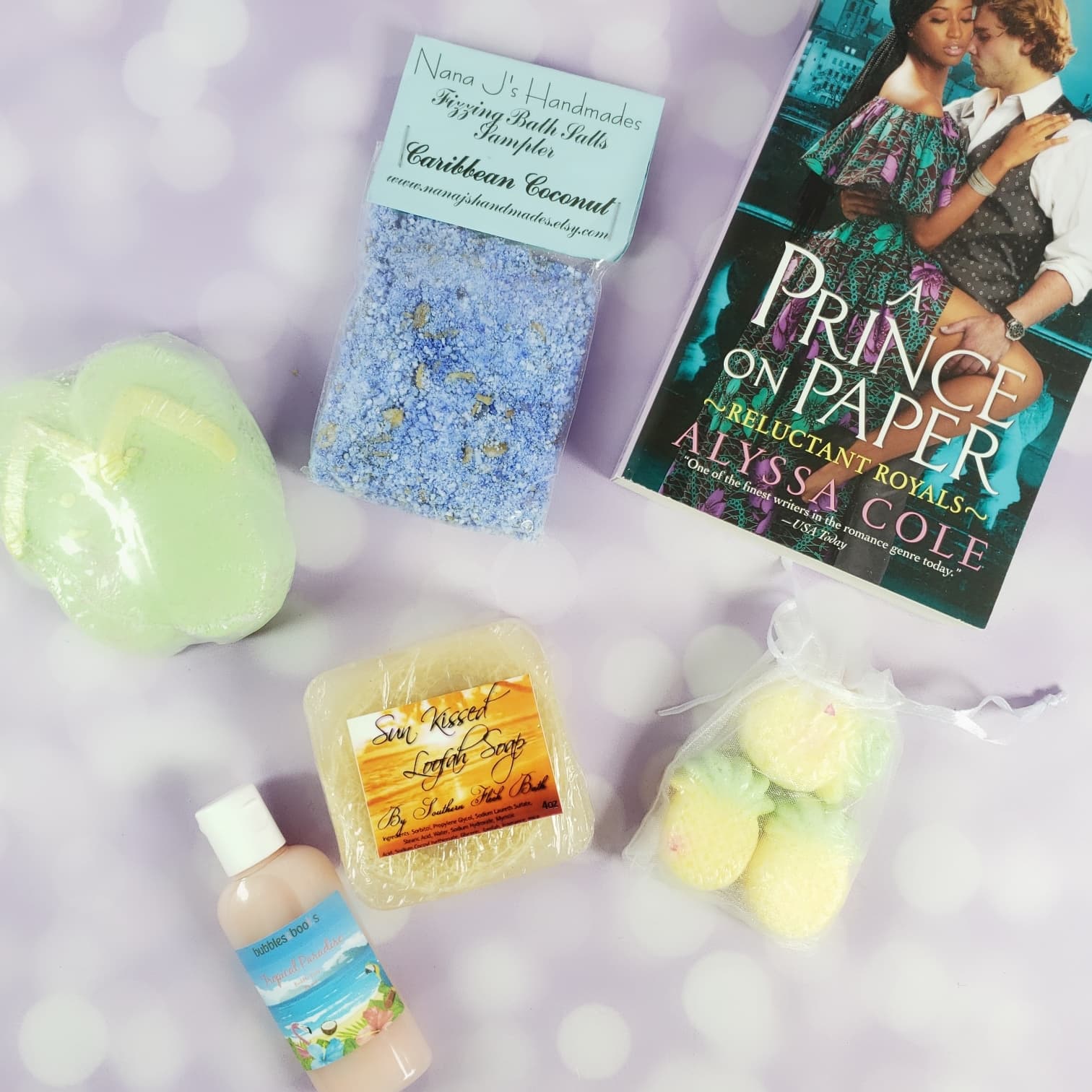 Everything in my June 2019 Box!
Southern Fleeck Bath Sun Kissed Loofah Soap. The loofah soap arrived in an organza pouch!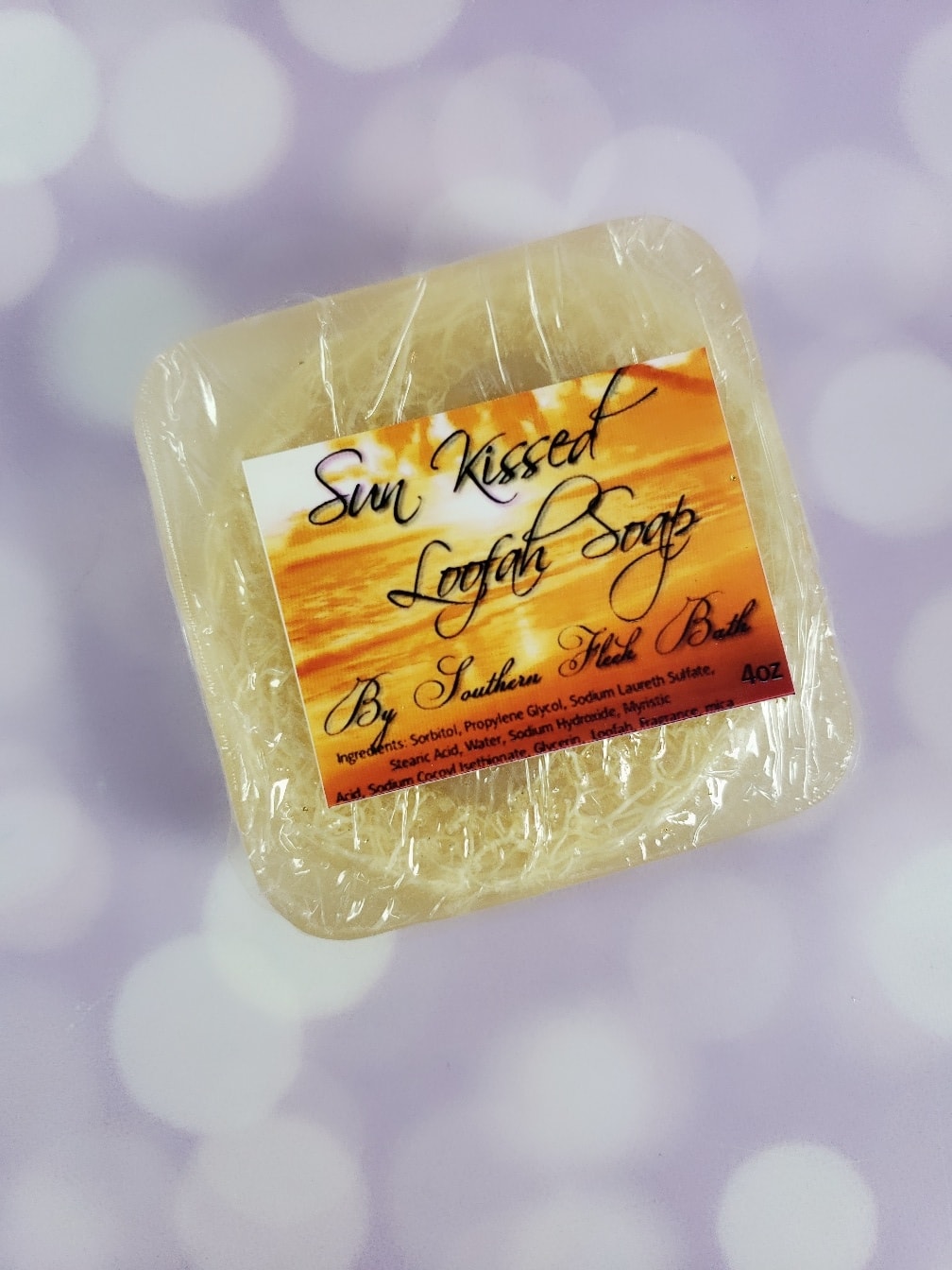 It's basically a loofah inside a soap, perfect for exfoliating your skin without causing it to dry up. I got it in Sun Kissed, which smells tropical with creamy notes and toasted sugar coconut.
Prince On Paper: Reluctant Royals by Alyssa Cole ($5.98)
Named one of Amazon's Best Romances of May!

The Reluctant Royals series returns with a good girl searching for the life that's not too big, and not too small, and the bad boy prince who might be just right for her…

Nya Jerami fled Thesolo for the glitz and glamour of NYC but discovered that her Prince Charming only exists in her virtual dating games. When Nya returns home for a royal wedding, she accidentally finds herself up close and personal—in bed—with the real-life celebrity prince who she loves to hate.

For Johan von Braustein, the red-headed step-prince of Liechtienbourg, acting as paparazzi bait is a ruse that protects his brother—the heir to the throne—and his own heart. When a royal referendum threatens his brother's future, a fake engagement is the perfect way to keep the cameras on him.

Nya and Johan both have good reasons to avoid love, but as desires are laid bare behind palace doors, they must decide if their fake romance will lead to a happily-ever-after.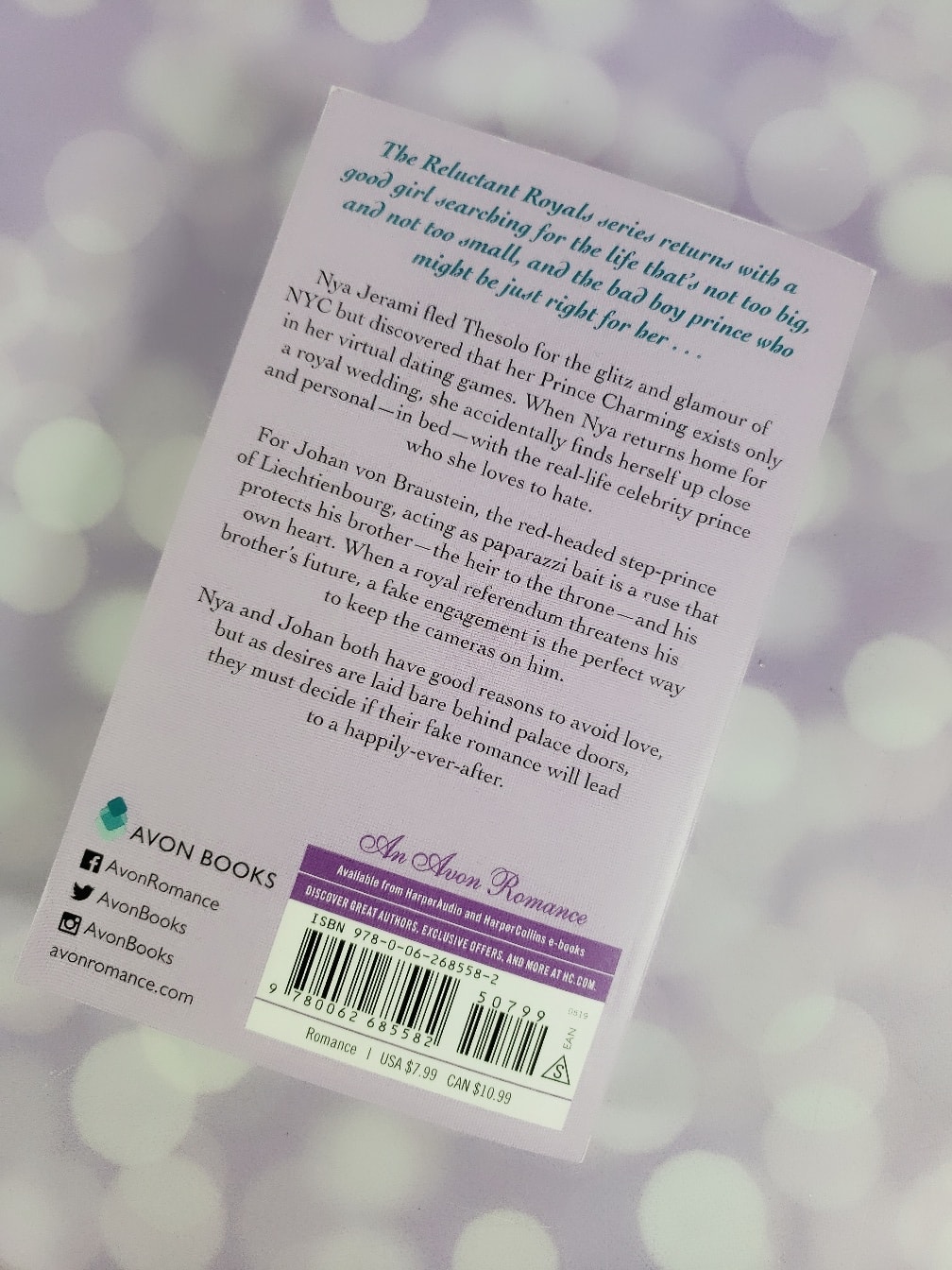 Just reading the synopsis made my heart flutter. Everything is right up my alley, from the royal wedding scenario to the fake relationship and all. There are really hilarious parts, as well as steamy ones, definitely a great read for anyone who loves contemporary romance.
Tropical Paradise Bubble Bath. Here's another item that reminds me of summer, a tropical-scented bubble bath. It's gentle on the skin and it's really relaxing. Also, it foams up really well.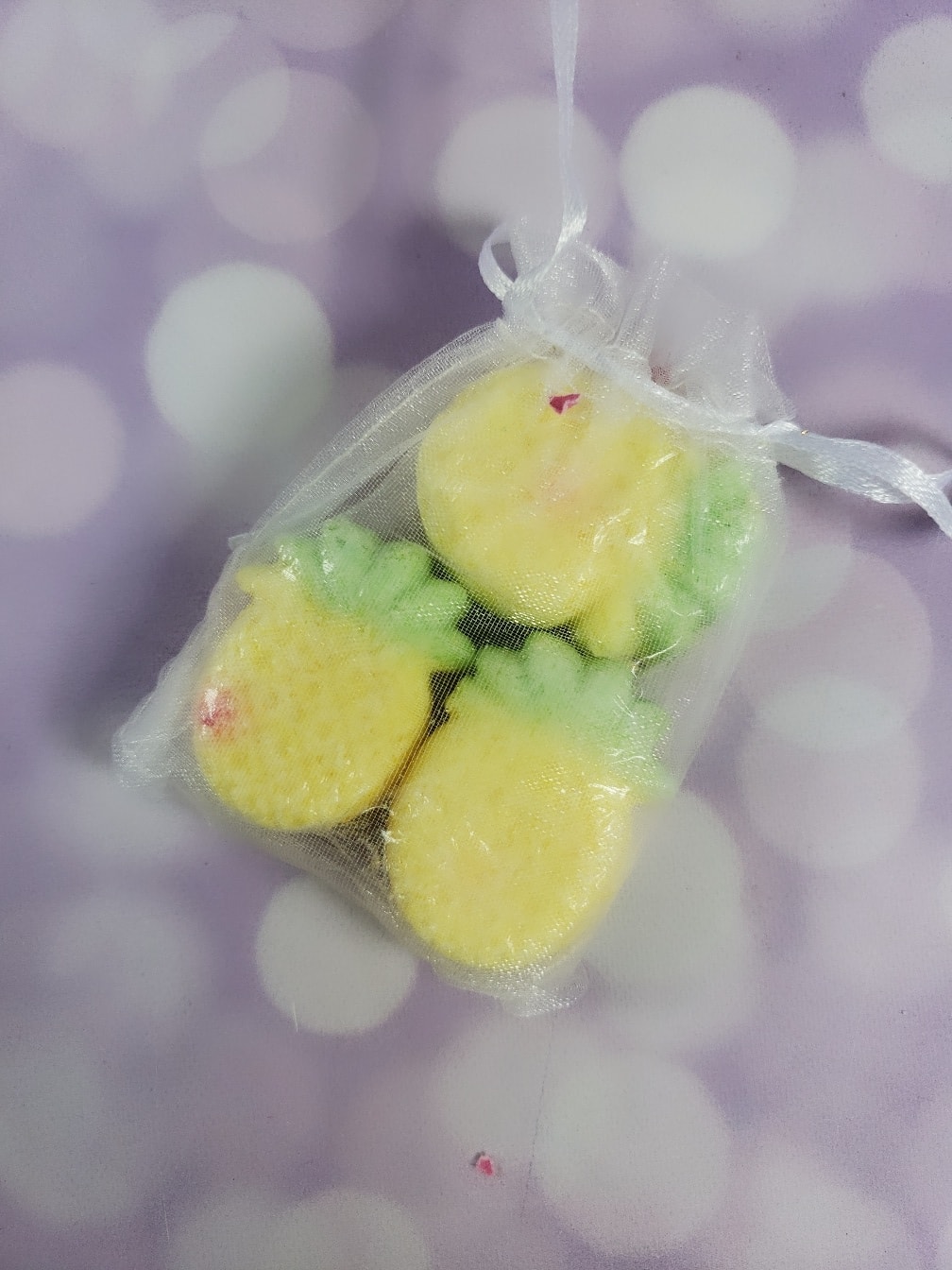 Piña Collada Bath Bomb. I got 3 pineapple-shaped pieces of bath bombs, packed in an organza pouch. They smell fantastic, a truly tropical combination of pineapple and coconut scent!
Carribean Coconut Fizzing Bath Salts. We're not yet done with the summer-themed bath goodies! This one's a pack of fizzing bath salts, also scented with coconut. The fizzing sensation is really relaxing, turning bath time into a spa-like experience.
Flip Flops Bath Bomb. This bath bomb is shaped like a pair of flip flops! How cute is that? It's quite big, and it's packed with an intoxicating scent!
I love reading and having a relaxing bath time is a regular part of my routine. That's why this subscription excites me every time it arrives on our doorstep. The books they send are always right up my alley, like this month's contemporary romance. The collection of bath bombs and bath salts is also awesome. Everything's tropical scented, and I feel like I'm being transported to a tropical paradise every time I use them. It's a wonderful box, overall!
What do you think of this month's box? Do you like to get carried away in a good book?