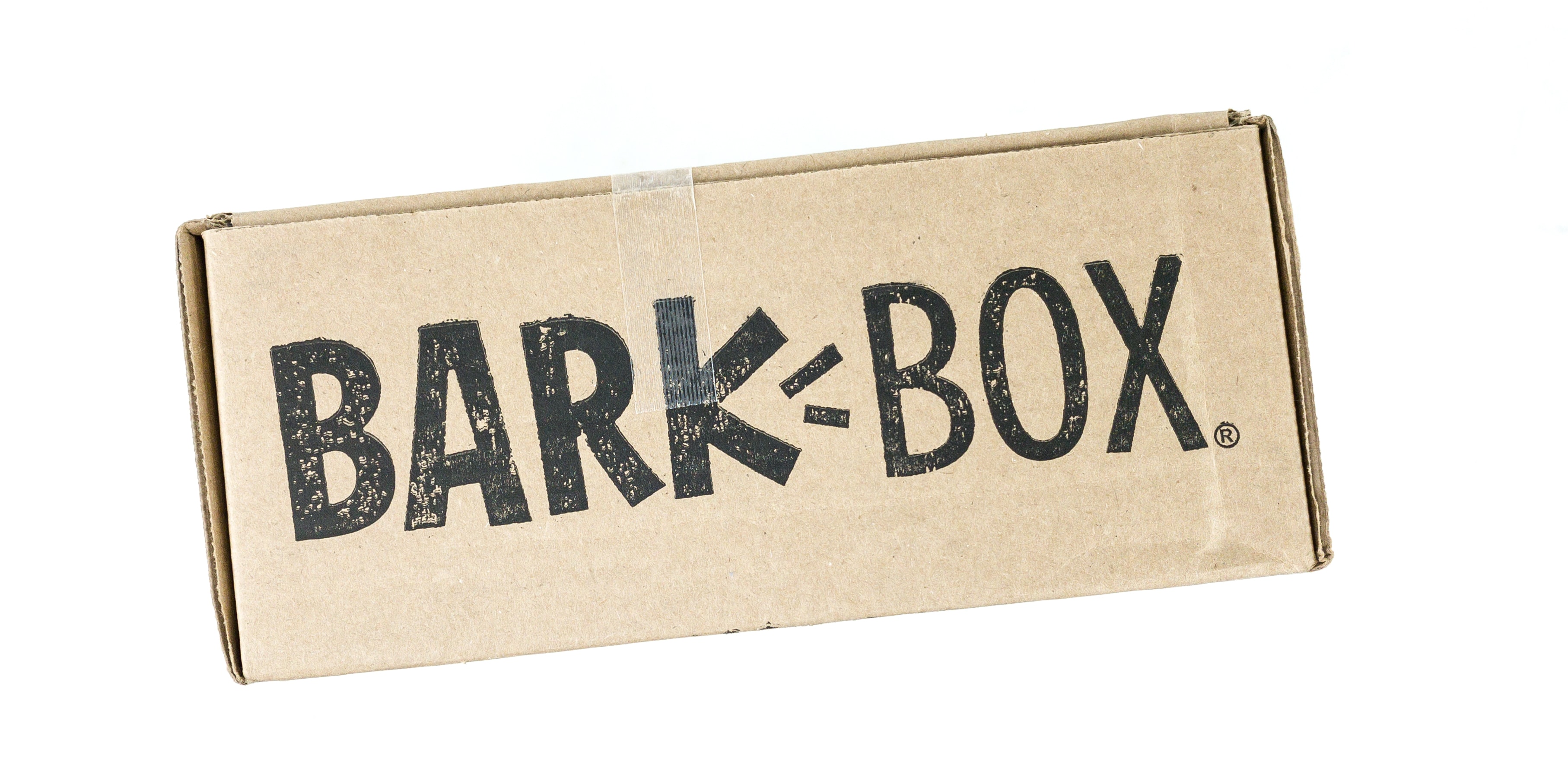 Barkbox is a monthly subscription box just for dogs. Each box has 4-6 dog products and is customized to the size of your pup, plus it has a cute theme.
DEAL: Get a FREE month on a 6 or 12 month subscription when you sign up for BarkBox with this link!
LIMITED TIME: Get your first month of BarkBox for $5 plus get a free extra toy your first month when you subscribe to a 6+ month plan! Just use this link, no coupon code required.  Ends 10/27 9AM EST.
This Barkbox is for small dogs like our miniature schnauzers, Lindy and Dean, but you can get them for medium and large dogs too. Check out our Barkbox reviews for a peek at the big dog boxes! Plus, they now offer Barkbox SUPER CHEWER – the heavy chewer box!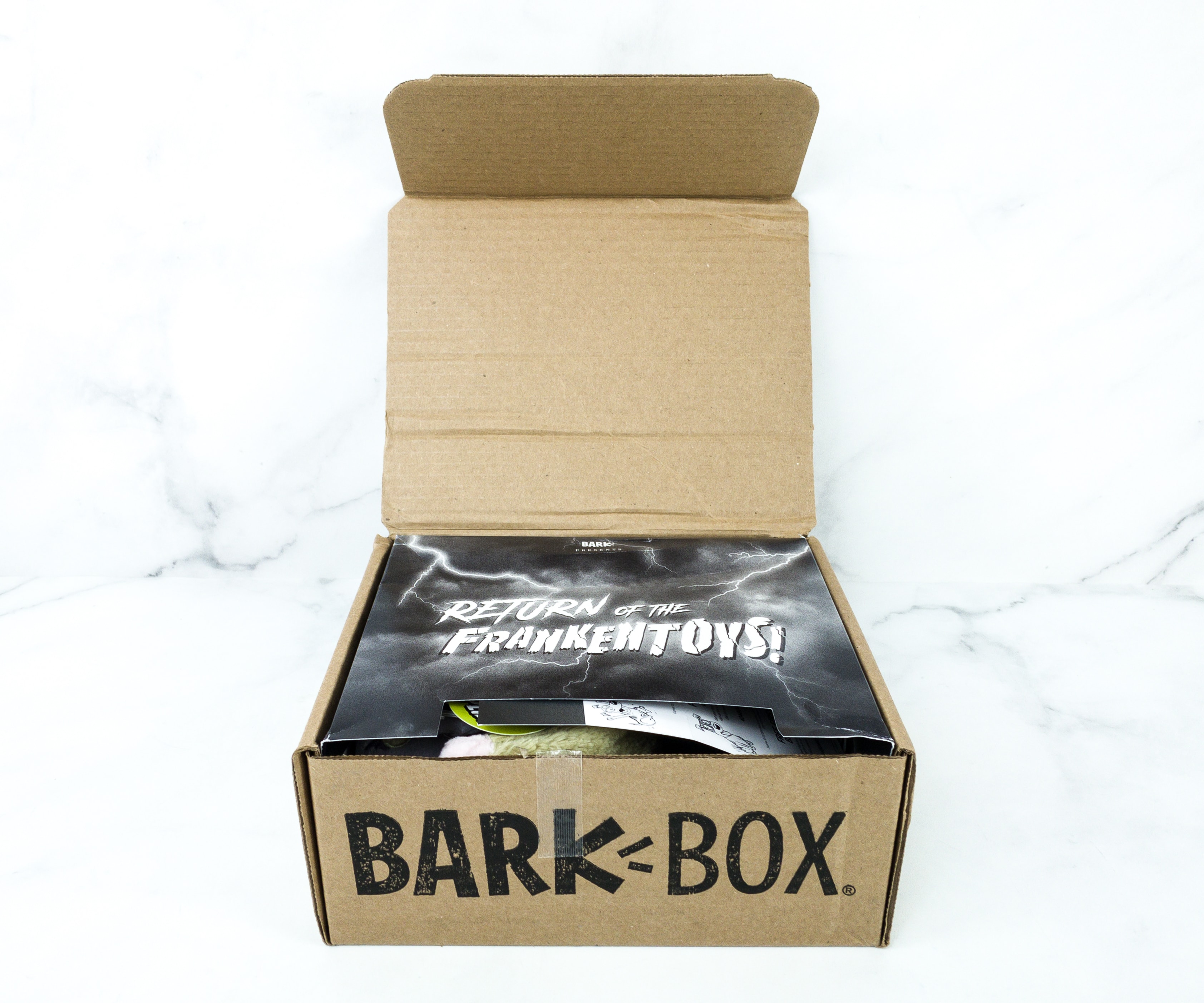 All the toys and treats are wrapped in a custom Barkbox paper.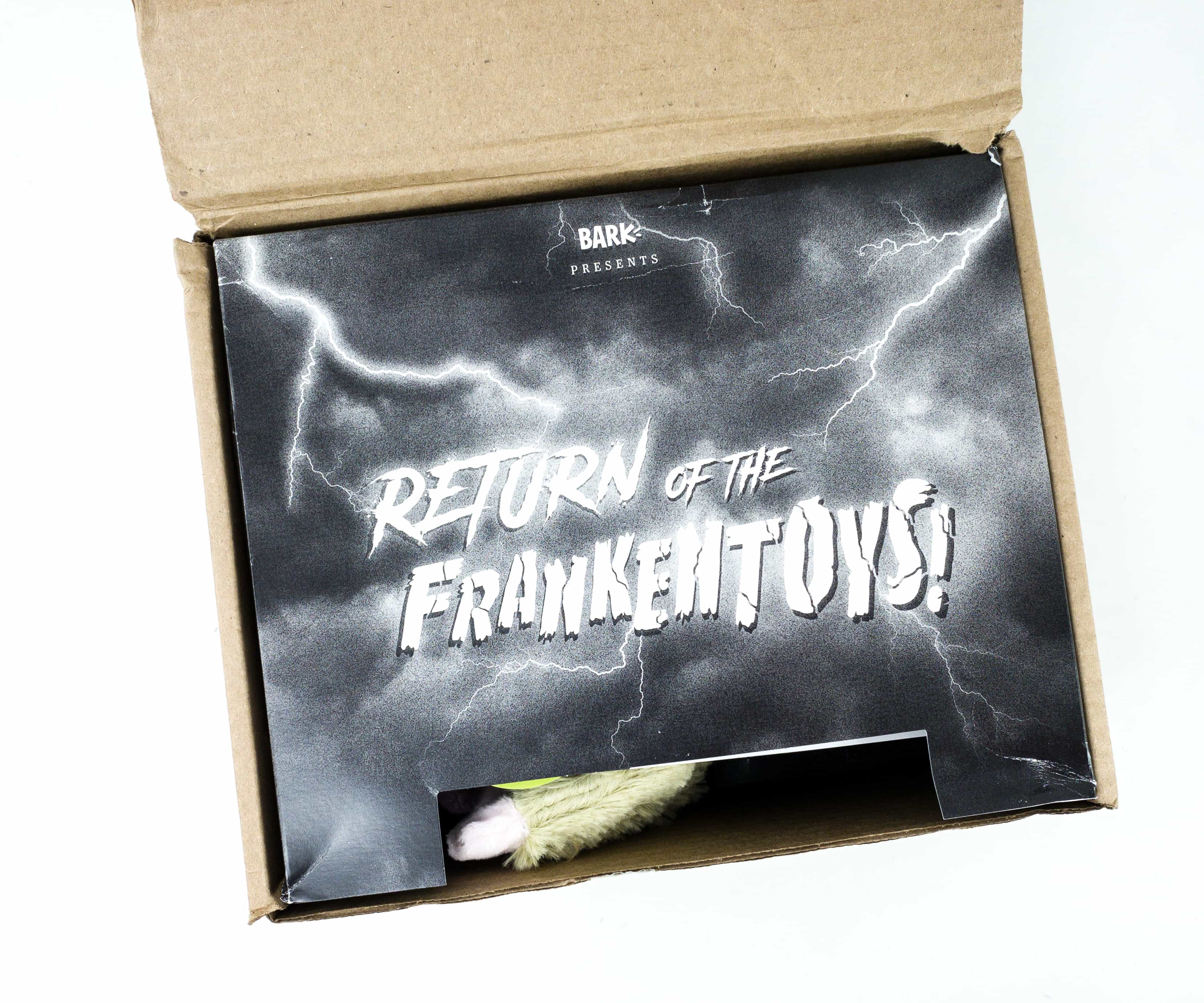 This month's theme is Return of the Frankentoys!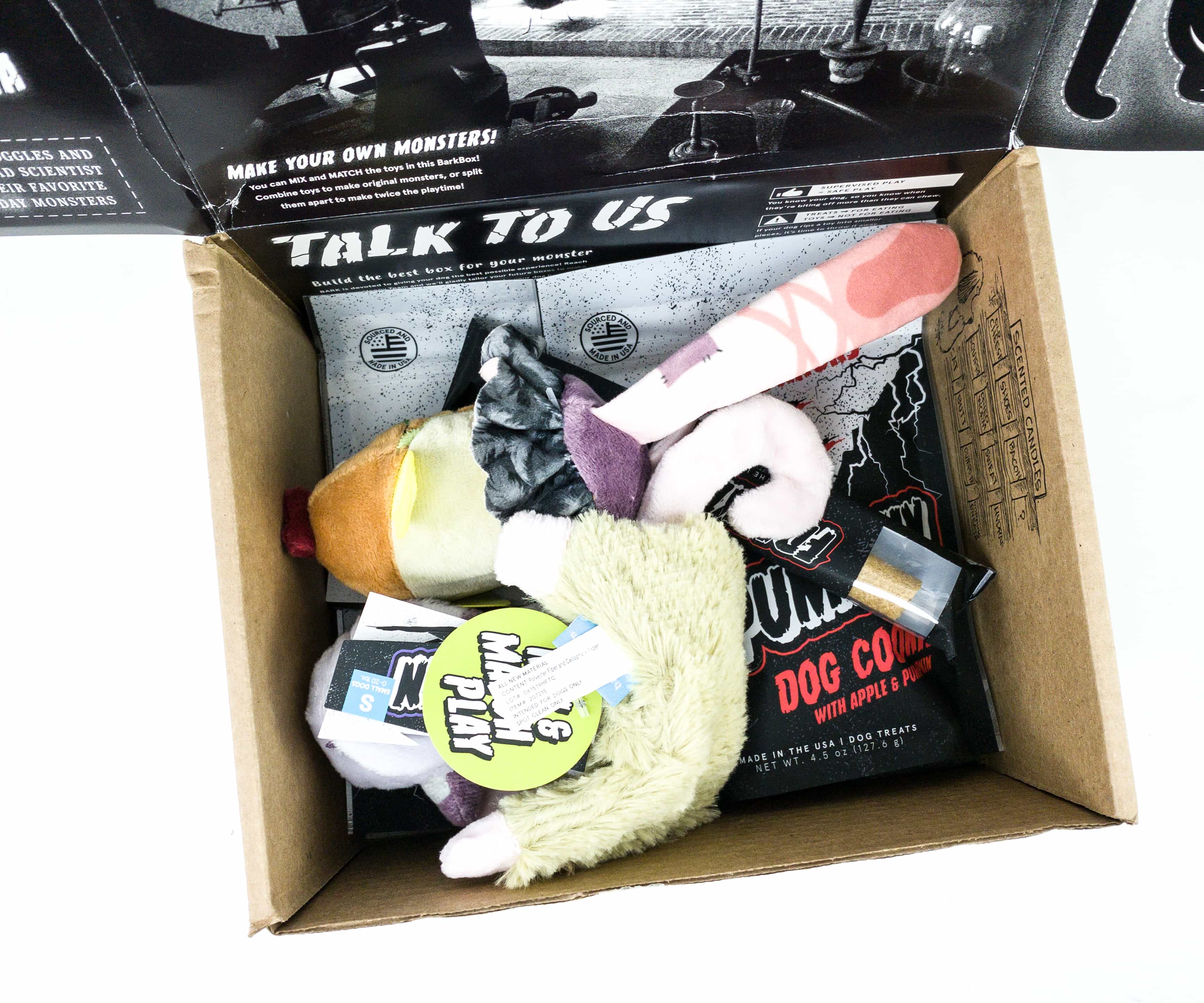 Aside from the wrapping paper, there are no other packaging materials or fillers.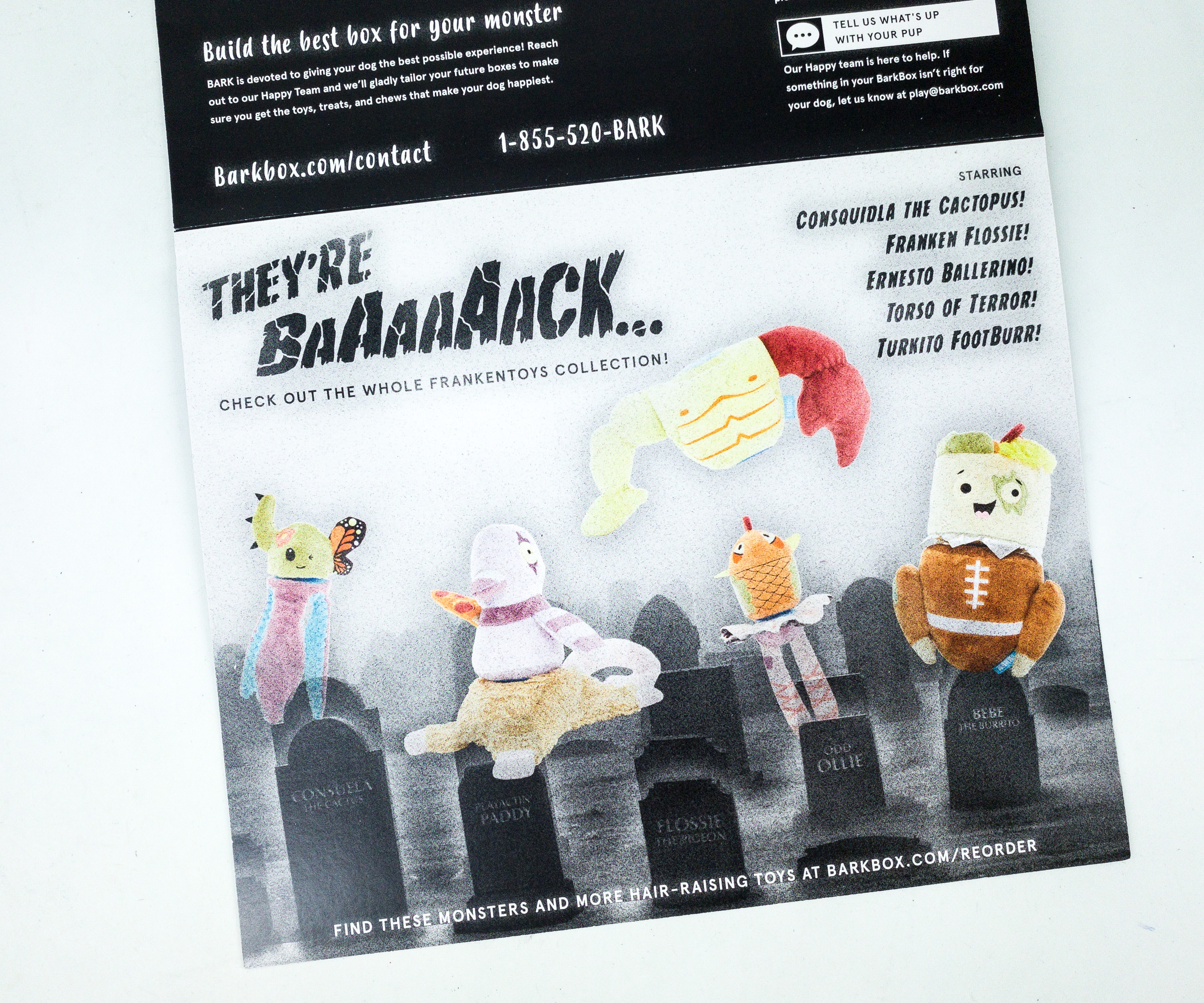 The info sheet features a photo of the toys included in the Frankentoys collection.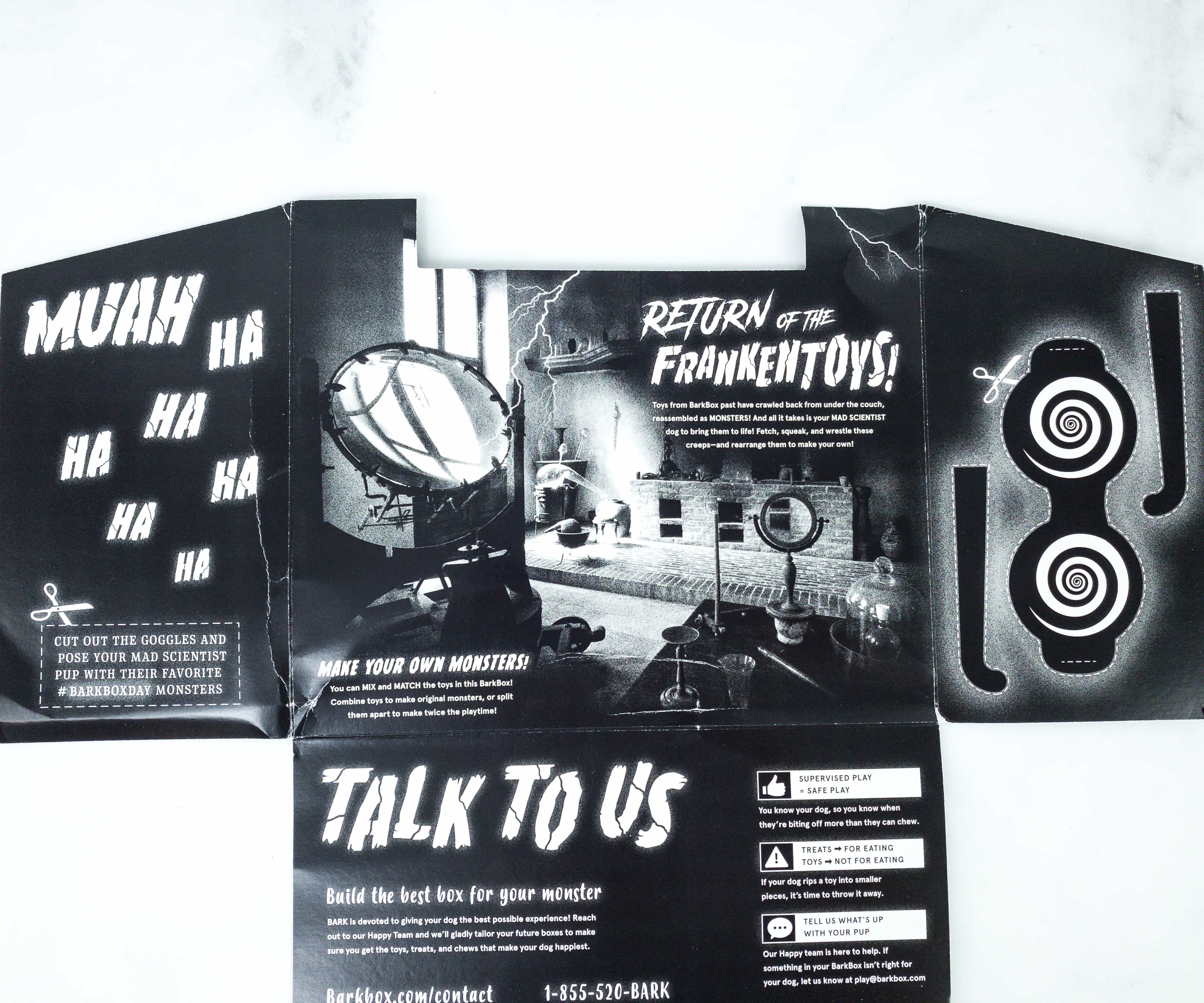 One of the flaps features goggles you can cut out and use as a prop for your pop's photo op!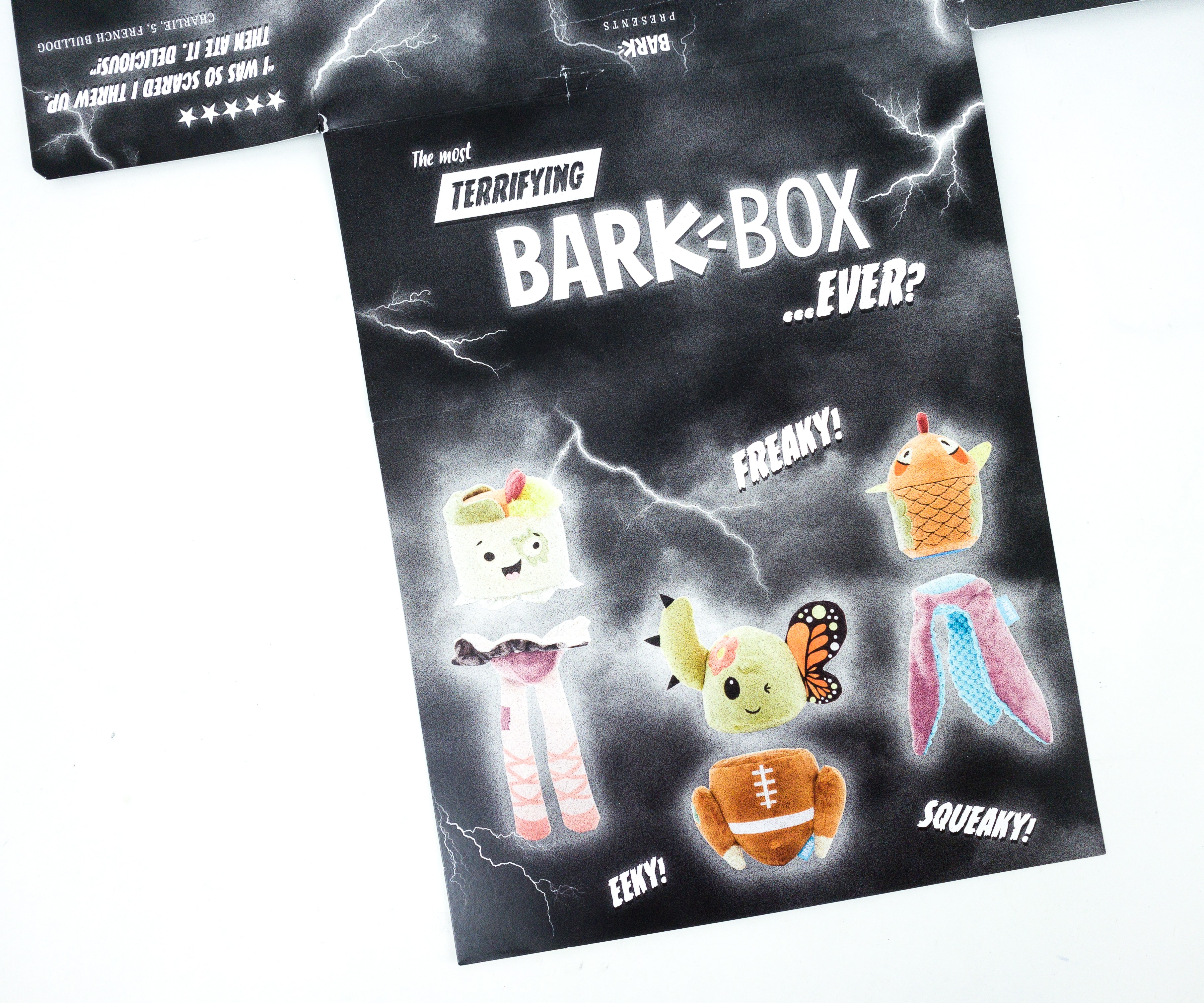 There are also photos of items you might receive in your box.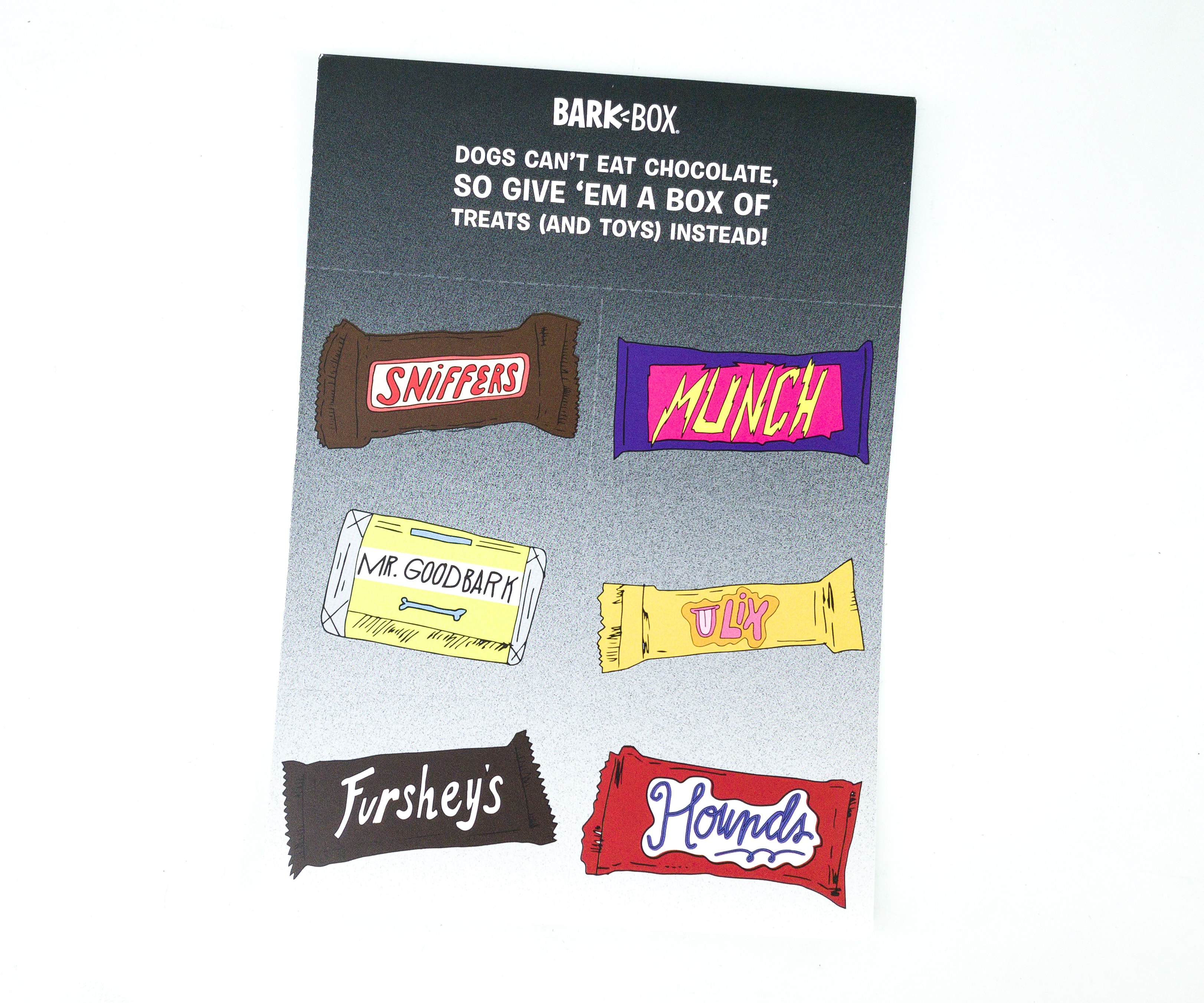 They also gave us Barkbox coupons to share!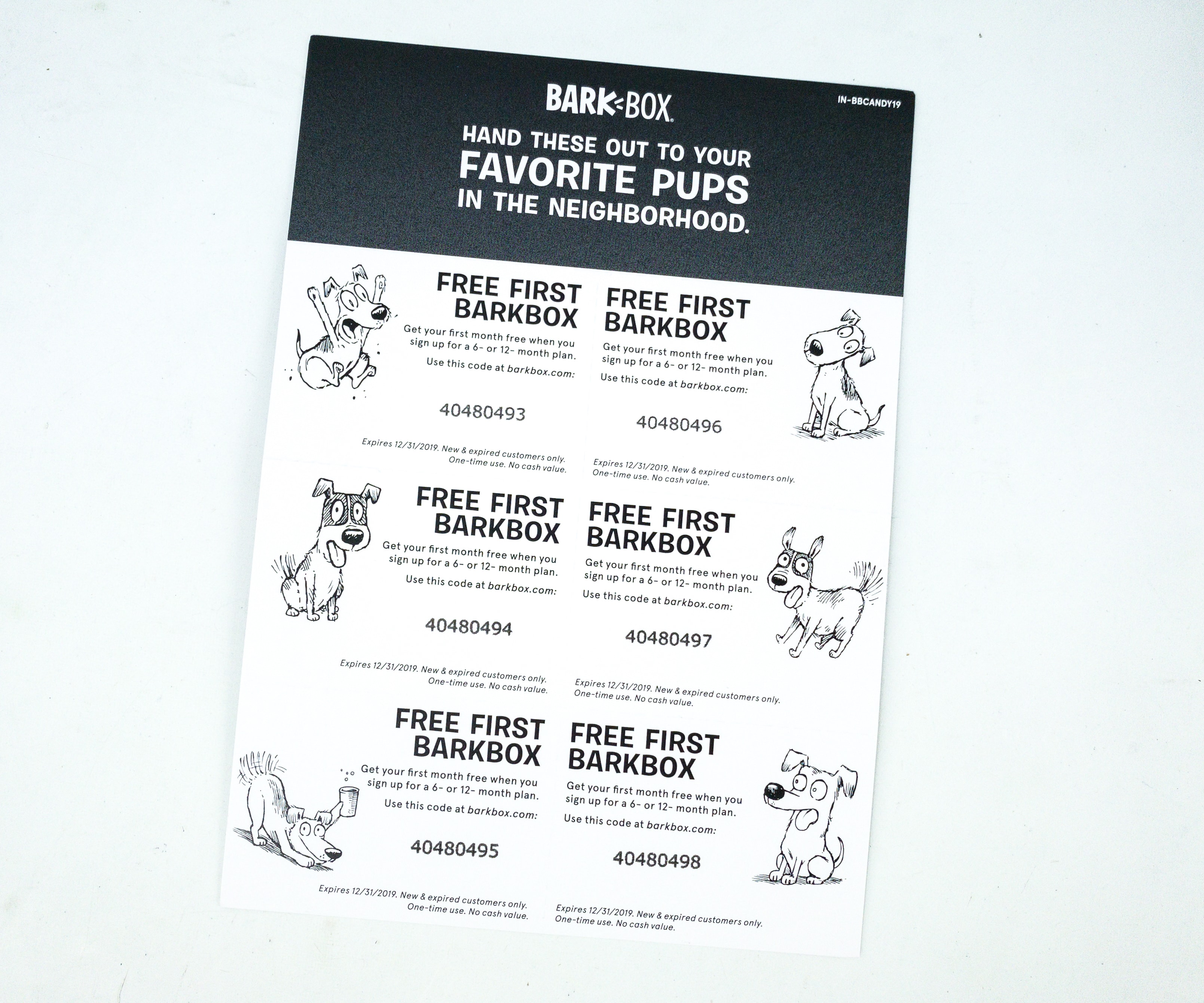 Each coupon entitles the holder to free Barkbox for the first month. These are valid until 12/31/2019.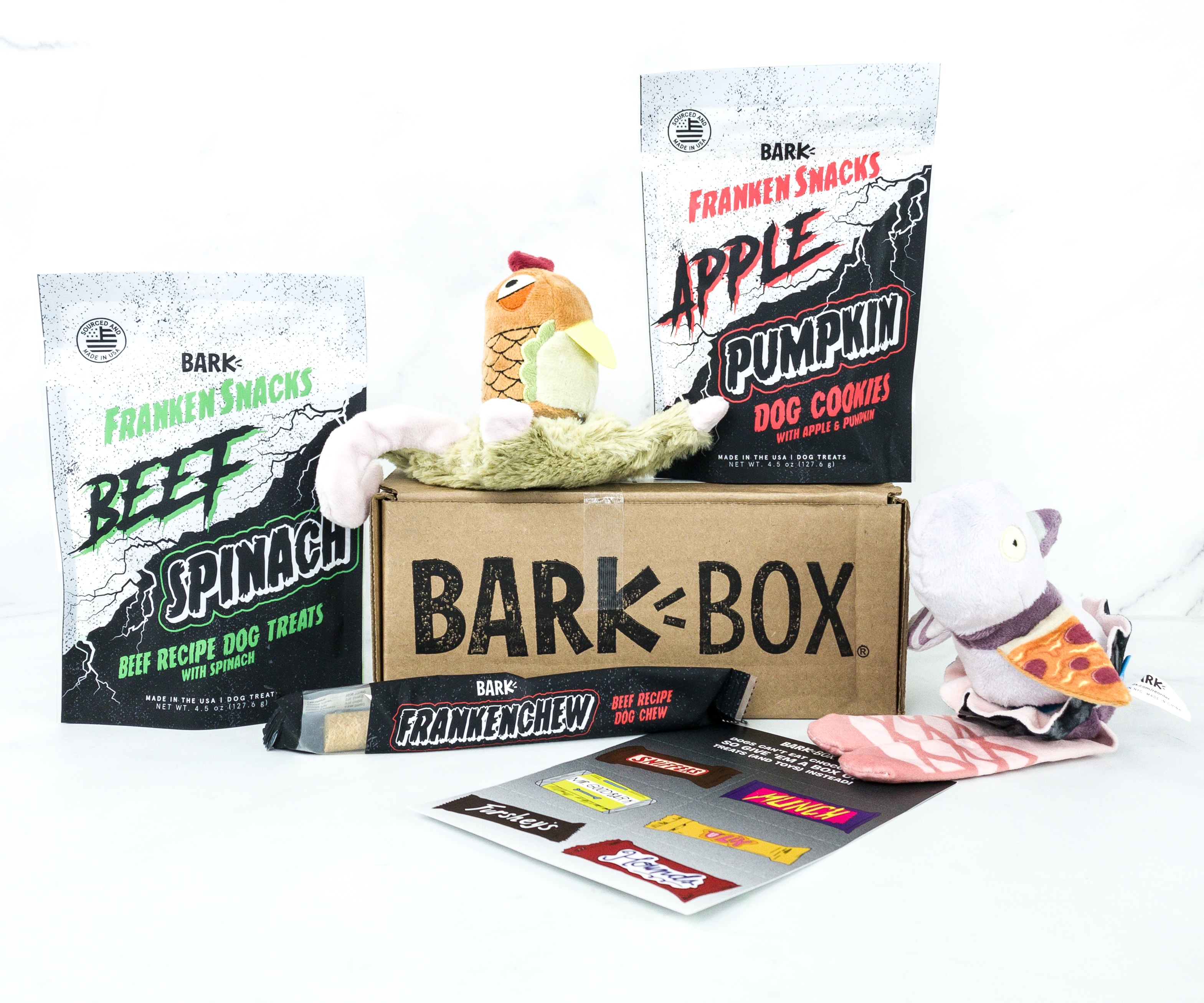 Everything in this month's box!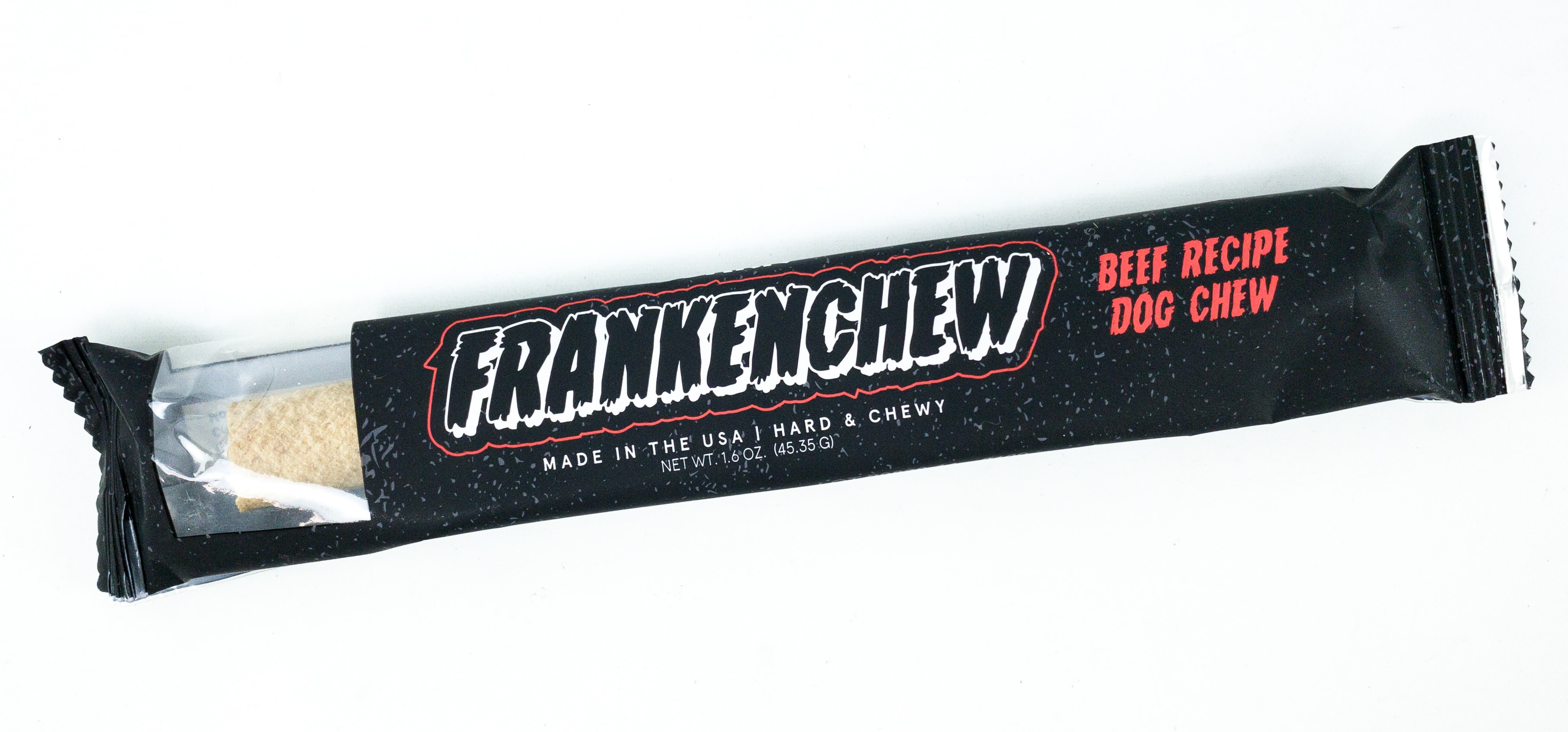 Frankenchew Beef Recipe Dog Chew. This made in the USA dog chew contains pea protein and beef to support your dog's health!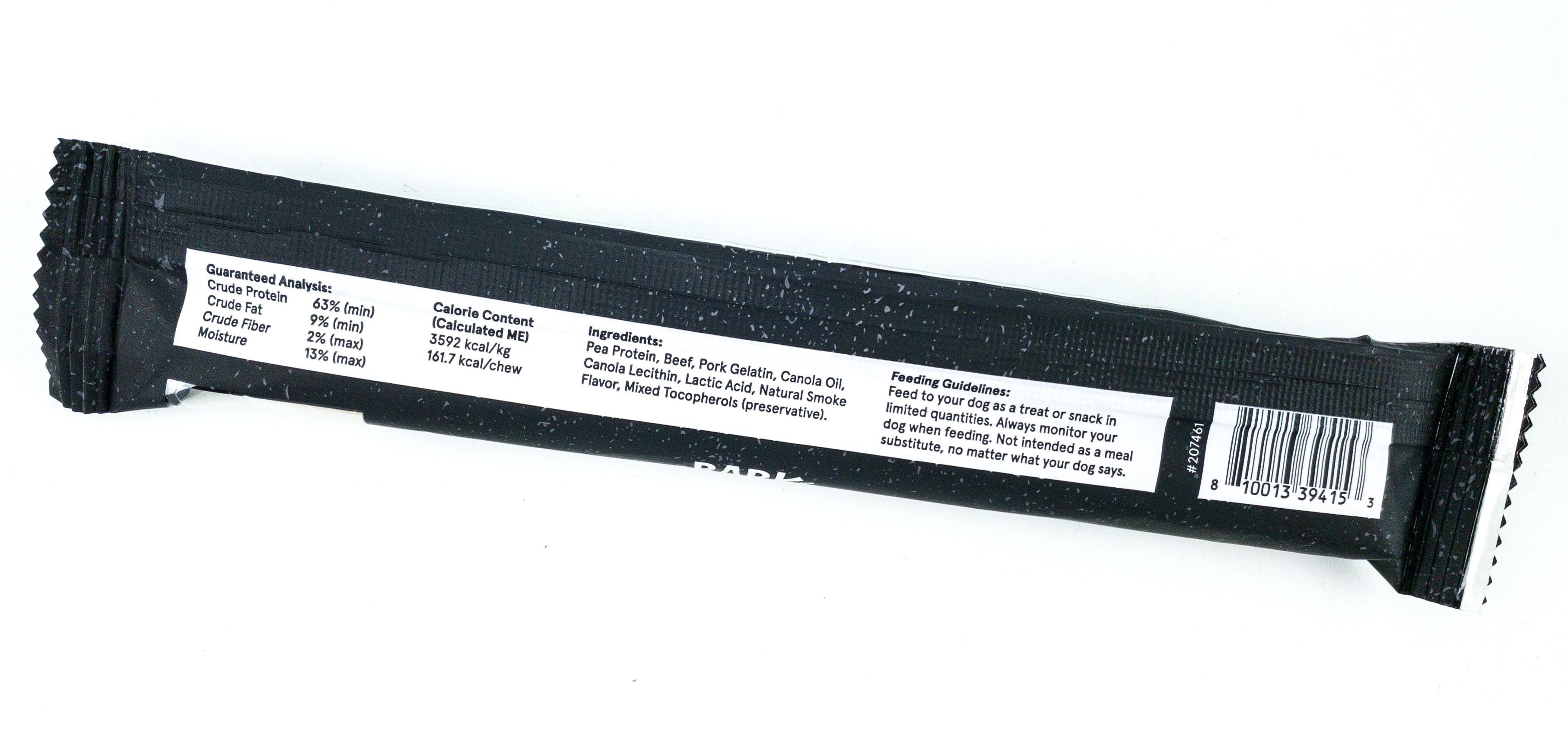 It's ideal whether as a treat or a snack for your pup!

The chewy stick is long and tough. You can break it down to smaller pieces, depending on the size of your pup.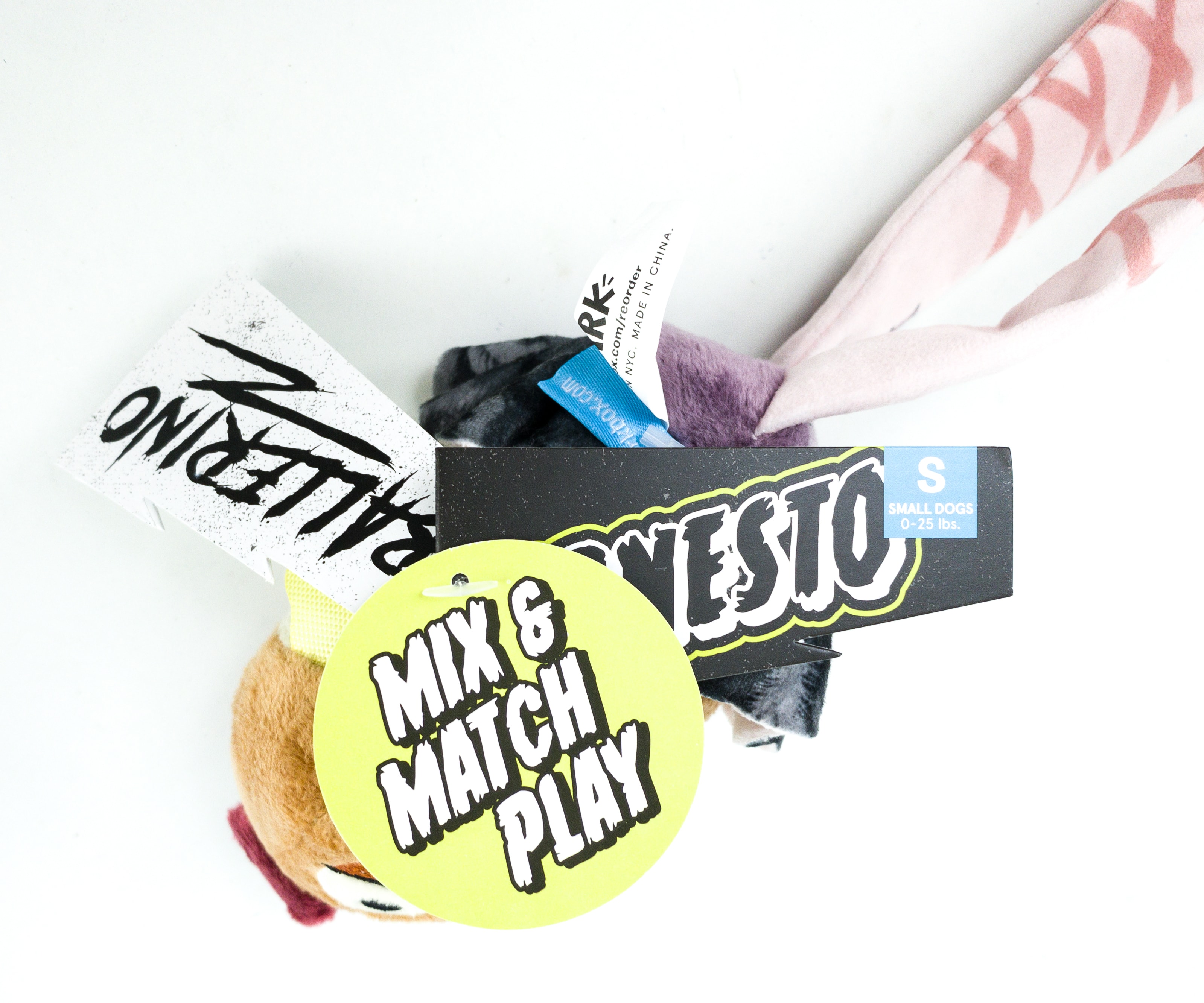 Ernesto Ballerino Dog Plush. Since Halloween is just around the corner, the toys they sent this month add a bit of creepiness to our playtime with our dogs! The first one is a ballerino-inspired plush toy!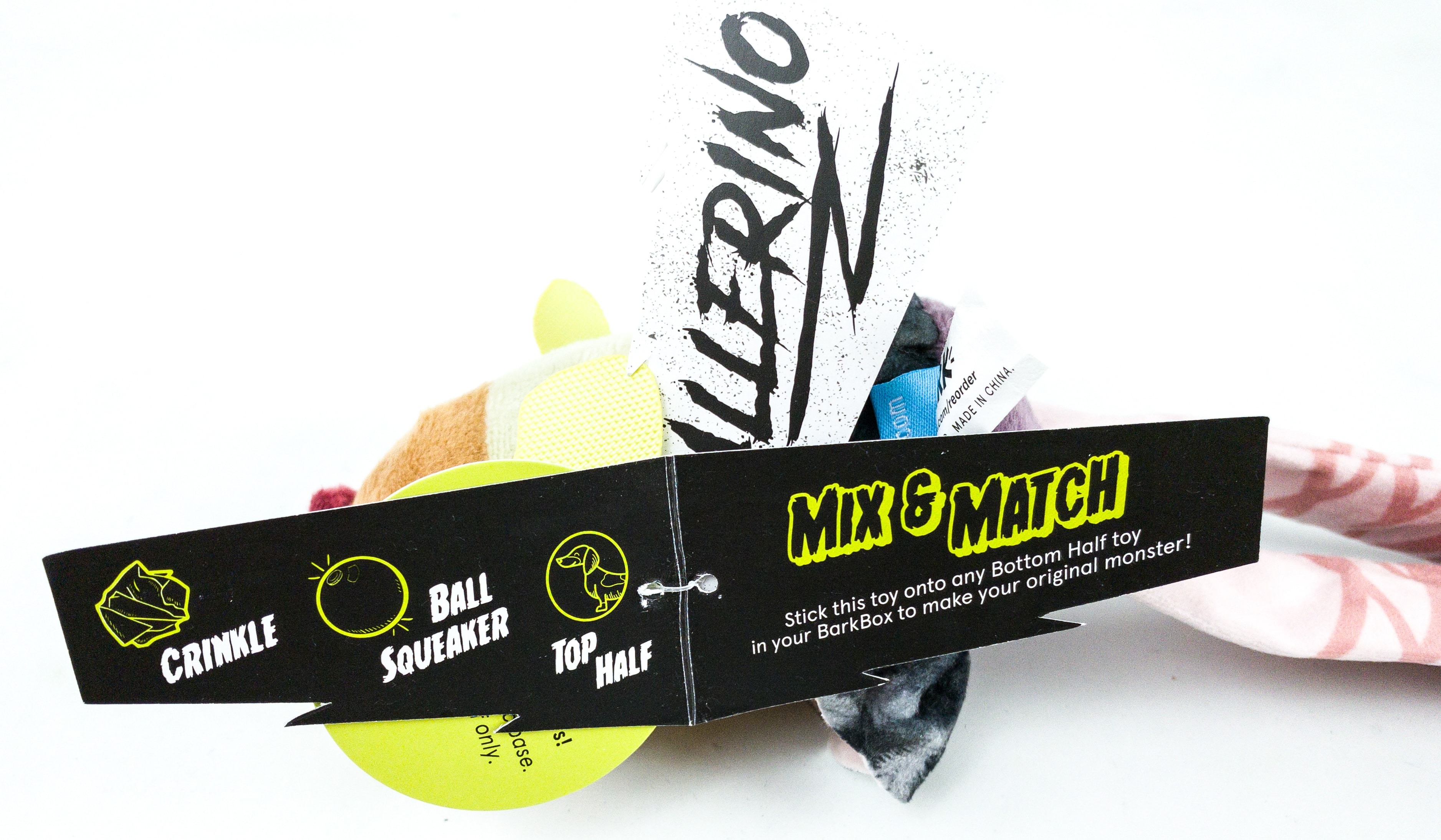 It comes with two parts, which are not really a perfect match to create a spooky effect. This one is the top half, which contains a crinkle and a ball squeaker.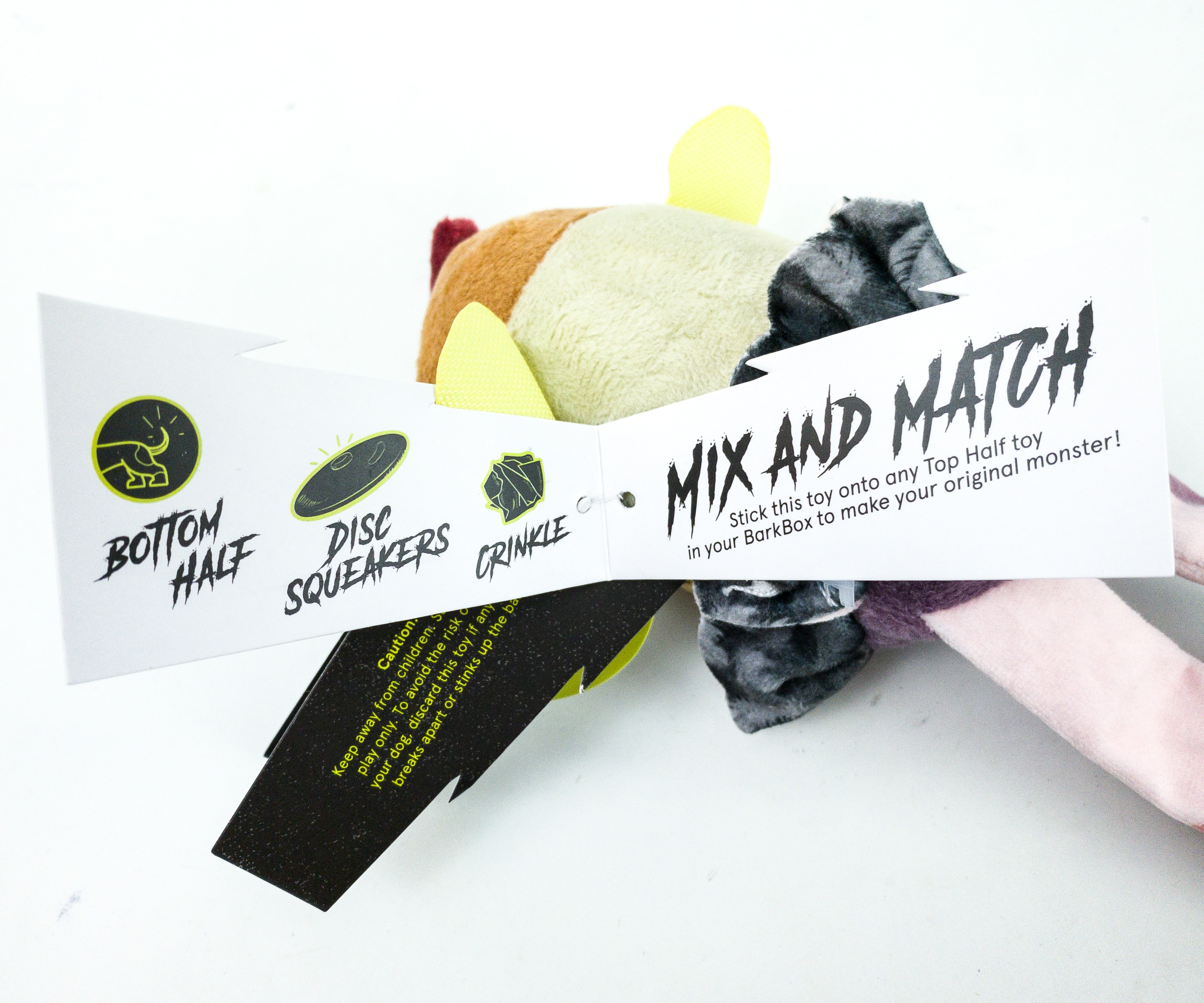 We also got the bottom half with disc squeakers and crinkle inside.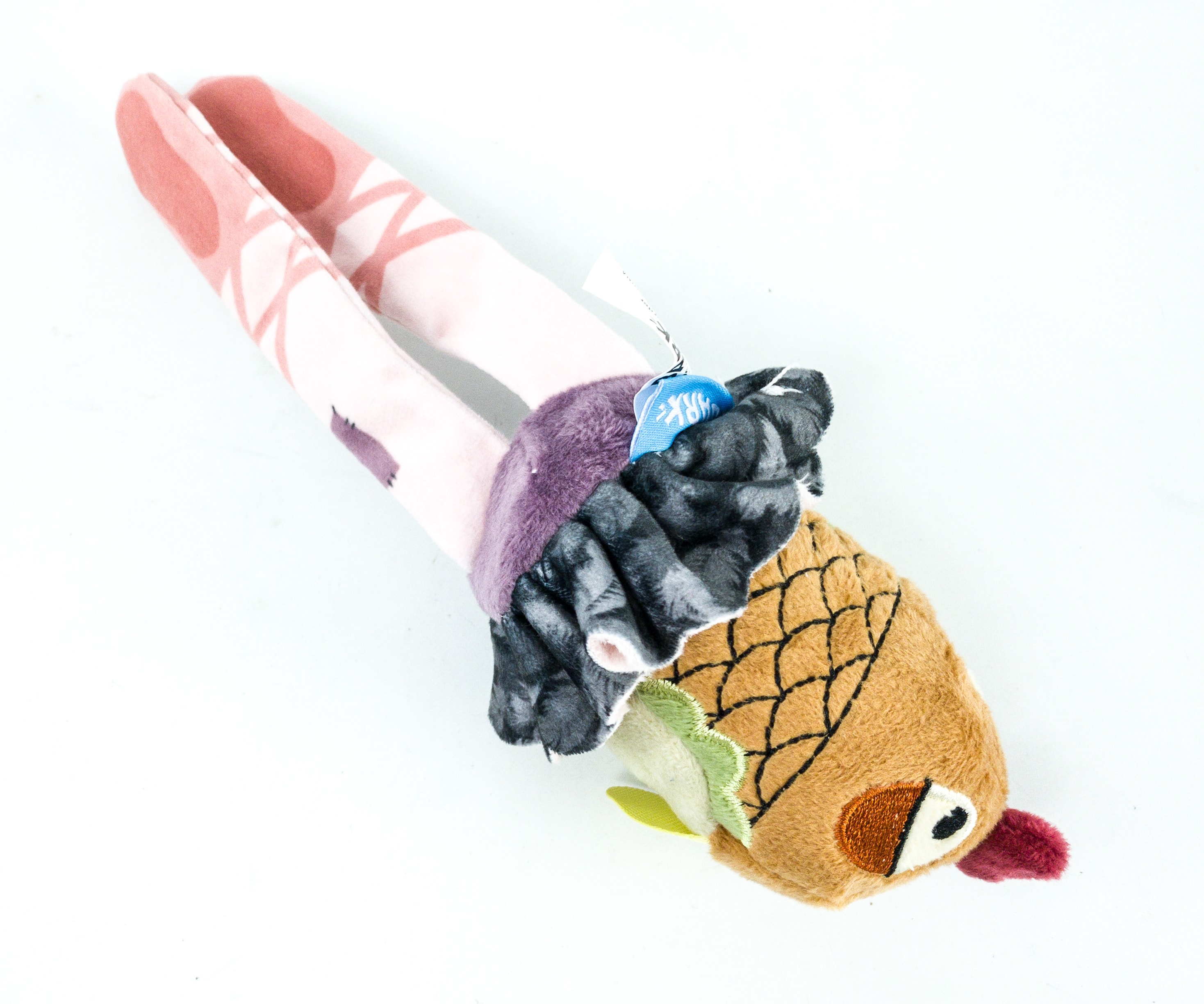 This is how the monster looks like when assembled!
The top part looks somewhat like a fish, while the bottom part is that of a ballerina!
When your dog is done playing with these, you can disassemble them for storing or for attaching to other similar toys from Barkbox! The top part and the bottom part are attached using velcro.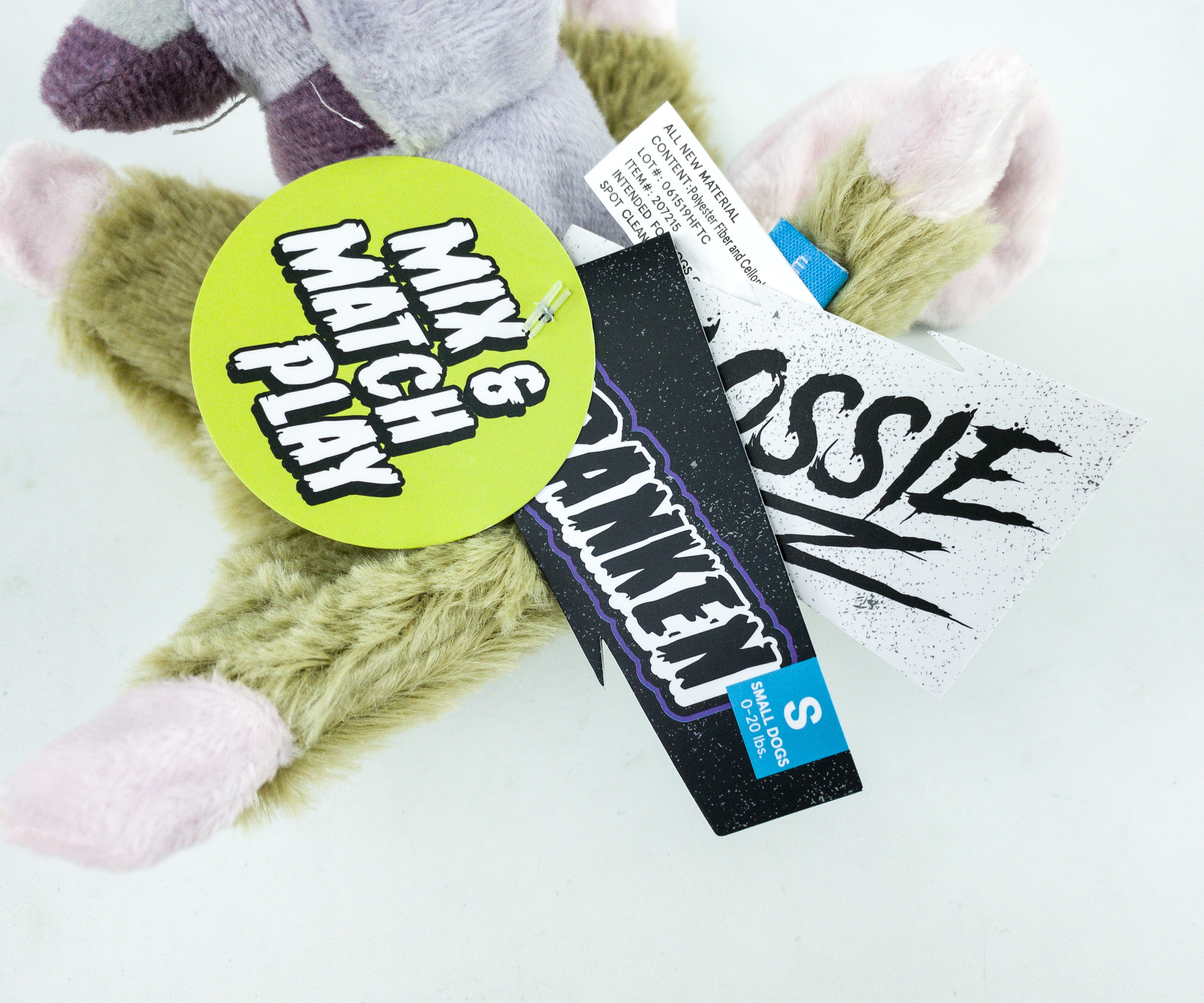 Franken Flossie Dog Plush. Here's another spooky toy meant for mix and match play!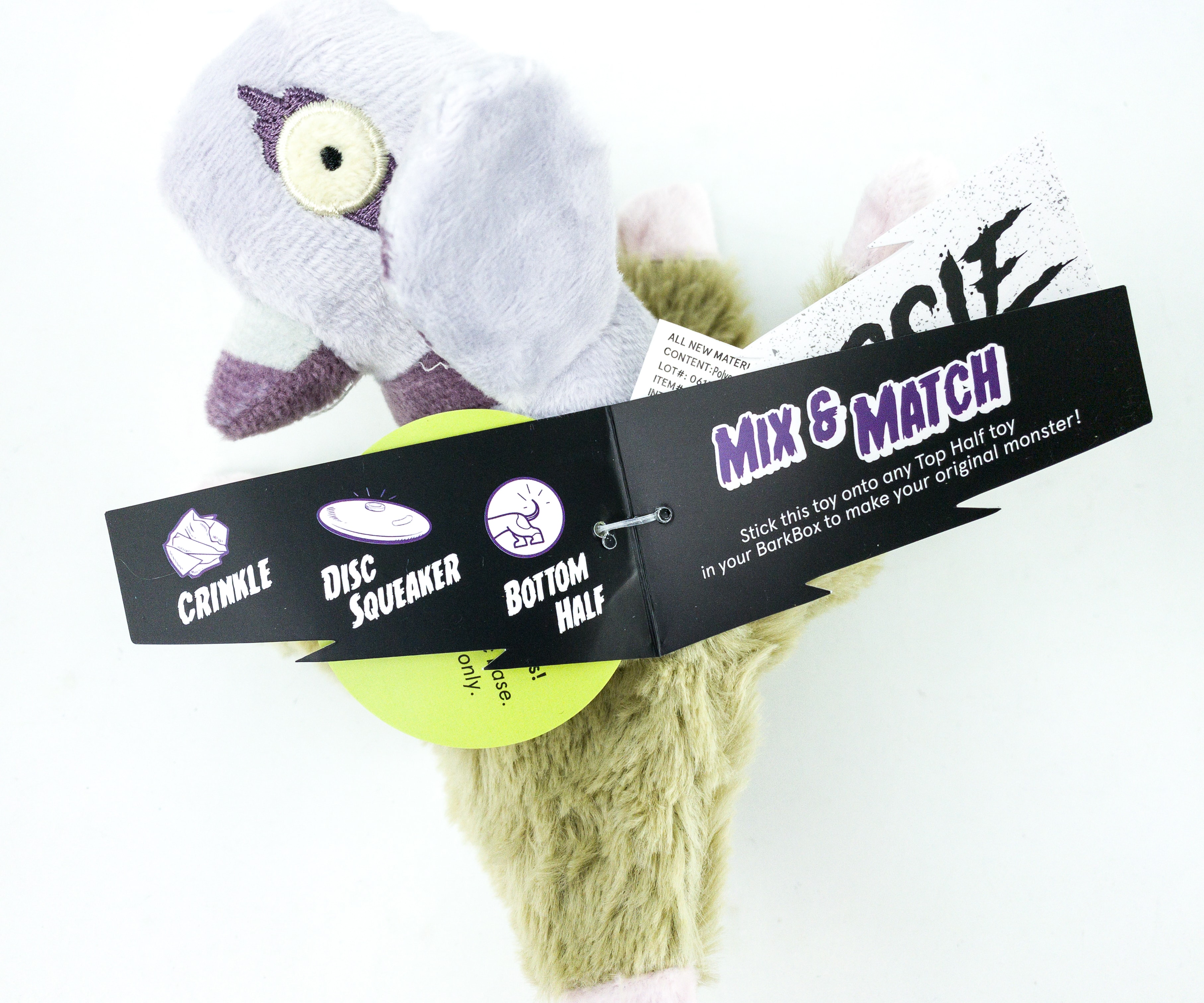 The bottom half contains a crinkle and disc squeaker.
The next part is the top half, with a ball squeaker and a crinkle making it more appealing for pups.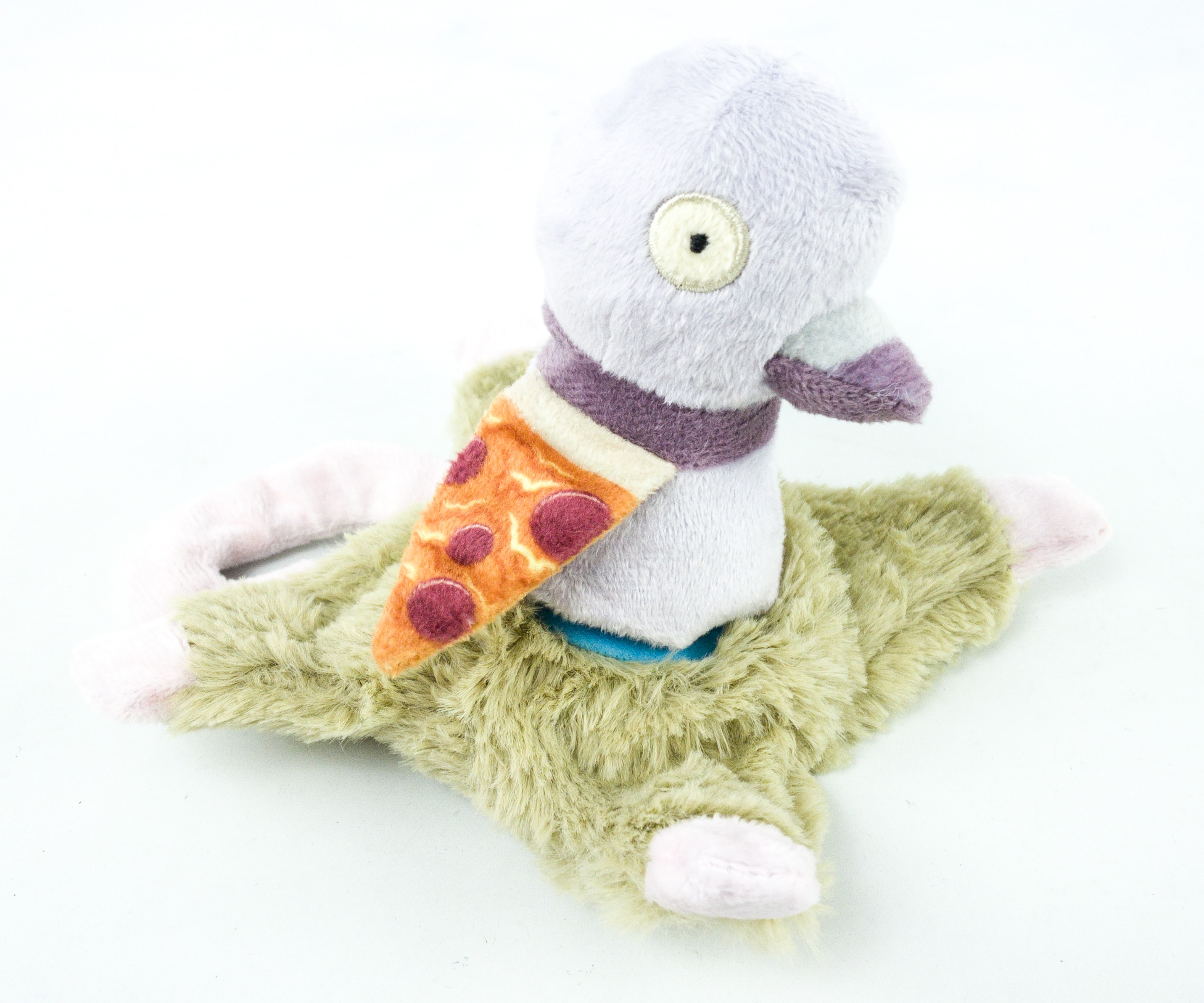 The top half looks like a bird, and the bottom half looks like a flying squirrel!
These are also easily attached or detached because of the velcro.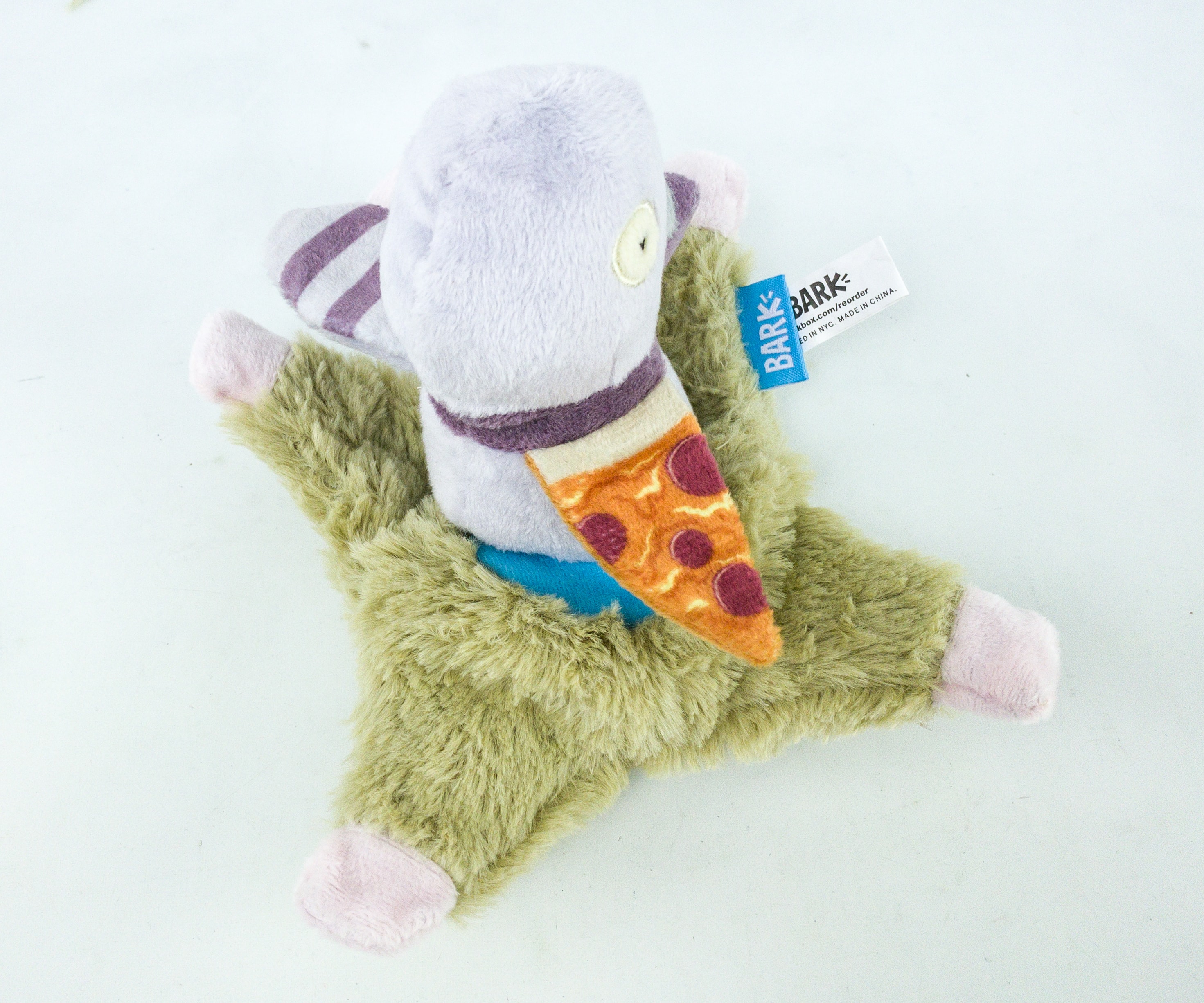 It looks weird, yes, but our pups loved it and that's what's important!
We tried mixing and matching them! These mix and match toys are really fun and unique!
Franken Snacks Apple Pumpkin Dog Cookies. There are no tricks here, just a bag of delicious treats made with nutrient-rich apple and pumpkin!
The cookies are made without wheat, soy, and corn. Like the usual BarkBox treats, they're packed in a resealable bag to preserve the freshness of the treats.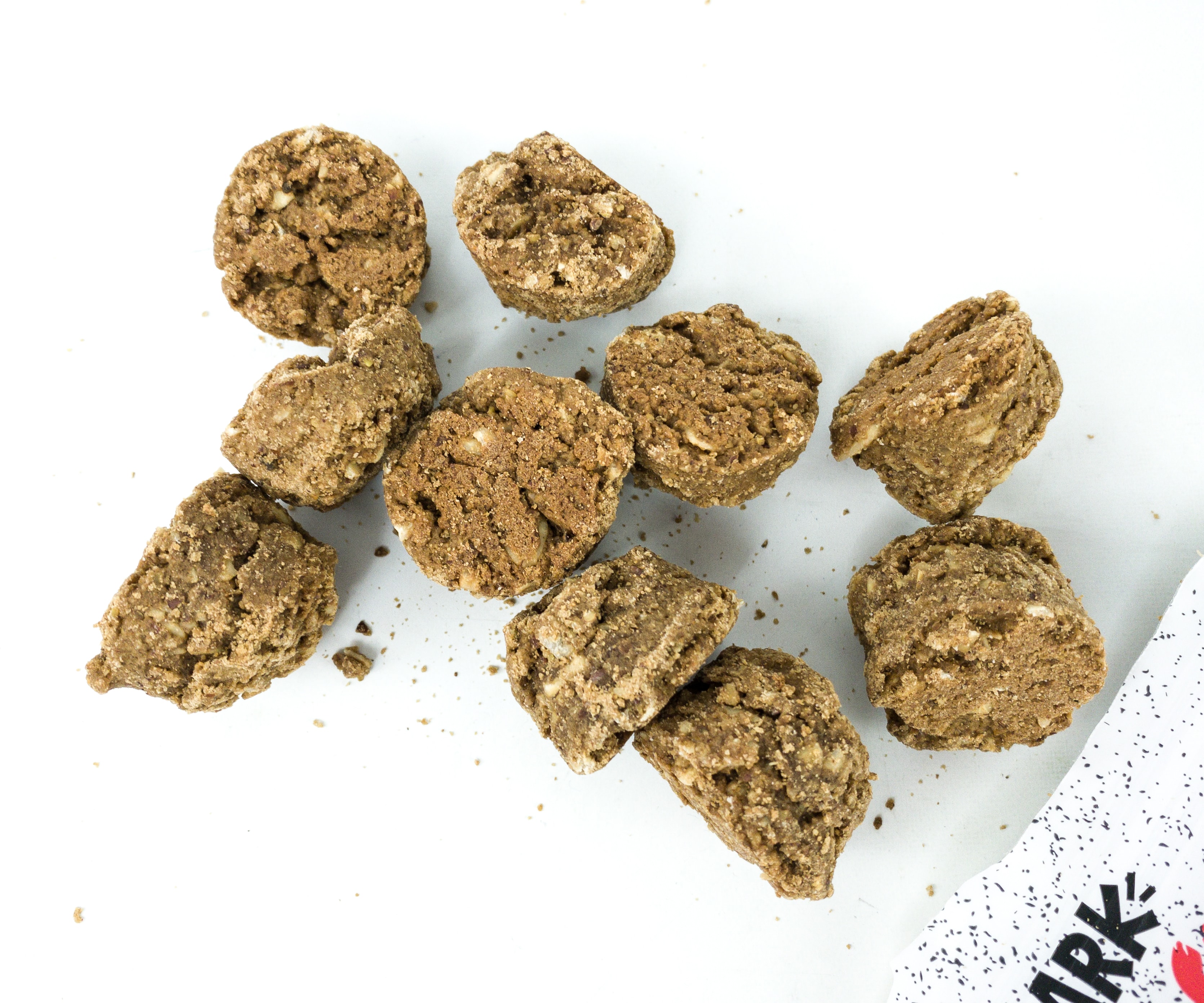 These cookies are absolutely crunchy! Another key ingredient is barley, which is rich in fiber and aids in digestion.
Franken Snacks Beef Spinach Beef Recipe Dog Treats. Here's another tasty treat for our pups, and this time it's made with protein-rich beef!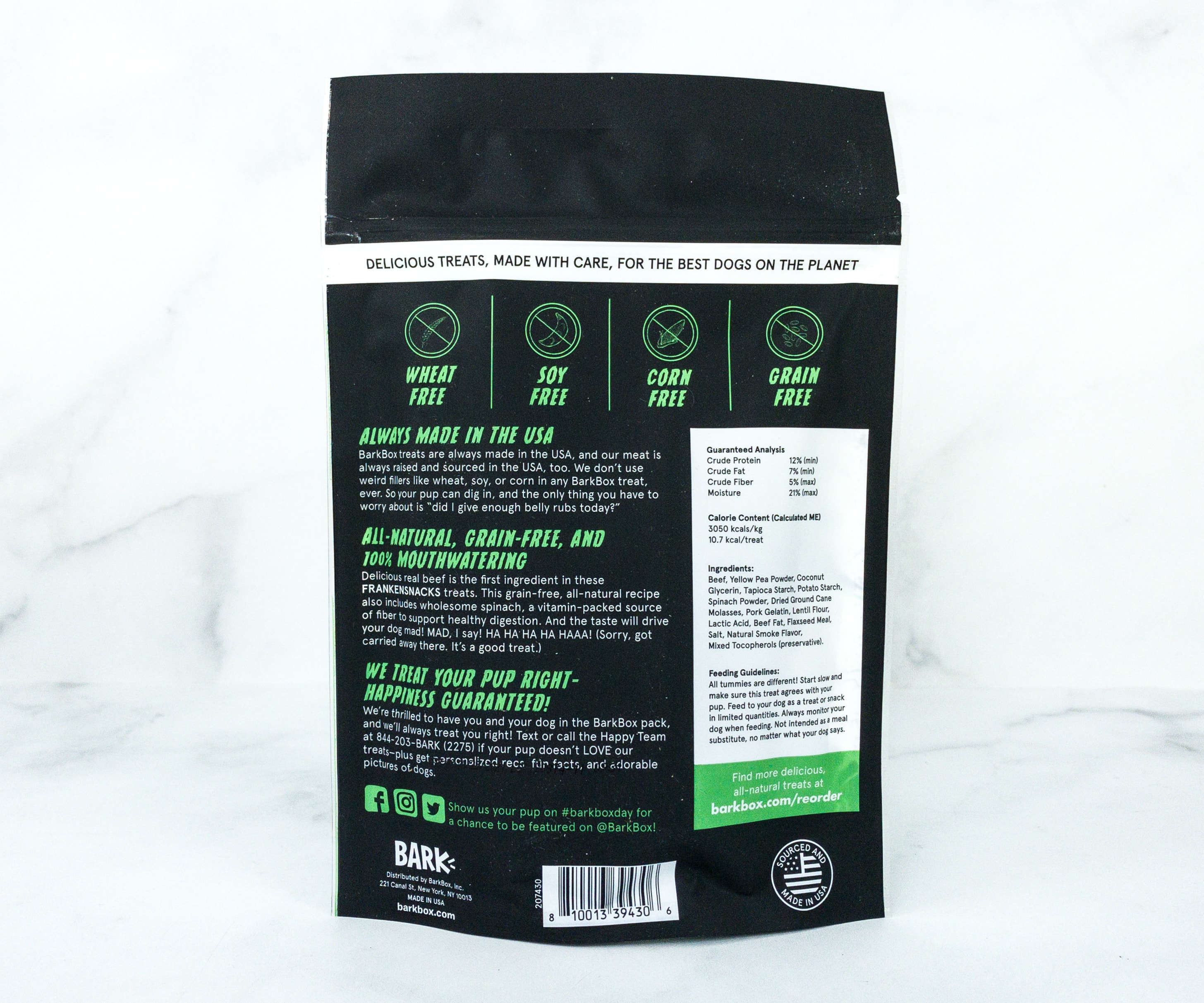 Of course, this doesn't contain harmful ingredients for your pups. It's free from wheat, soy, corn, and grains.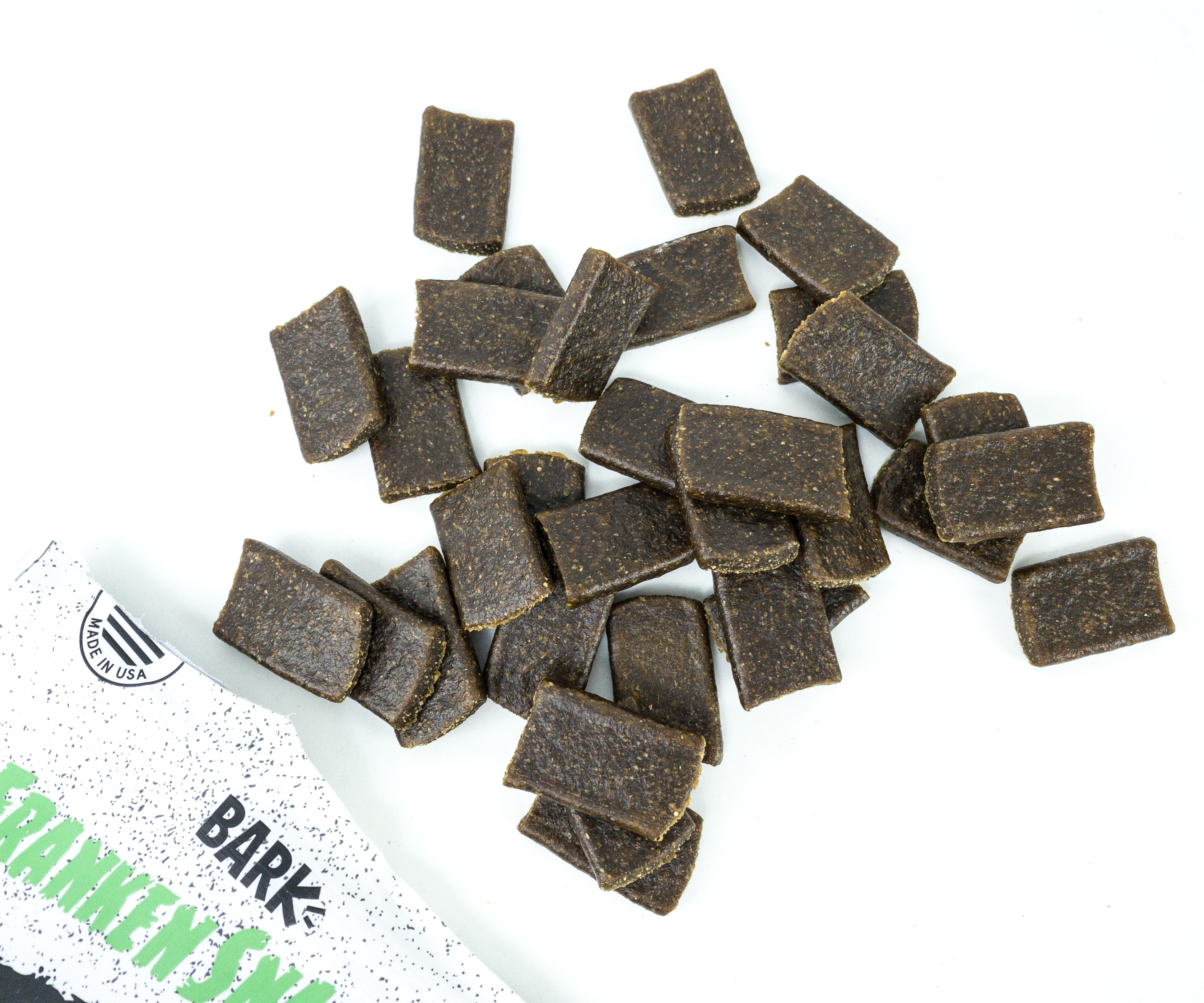 These rectangular snacks are all chewy! Another key ingredient is spinach, which is packed with lots of nutrients and fiber that supports a dog's digestion.
This month's Barbox is filled with Halloween vibe! The dog snacks are all healthy and tasty, and our pups couldn't get enough of them. They loved the spooky yet cute and entertaining toys as well. It's really awesome that the toys can be mixed and matched, creating many possibilities for playtime! It's an eek-tastic box, just as we expected, and we're looking forward to more amazing themes in the coming months!
What do you think of Barkbox? If your dog is also a serious chewer, check out Barkbox Super Chewer!