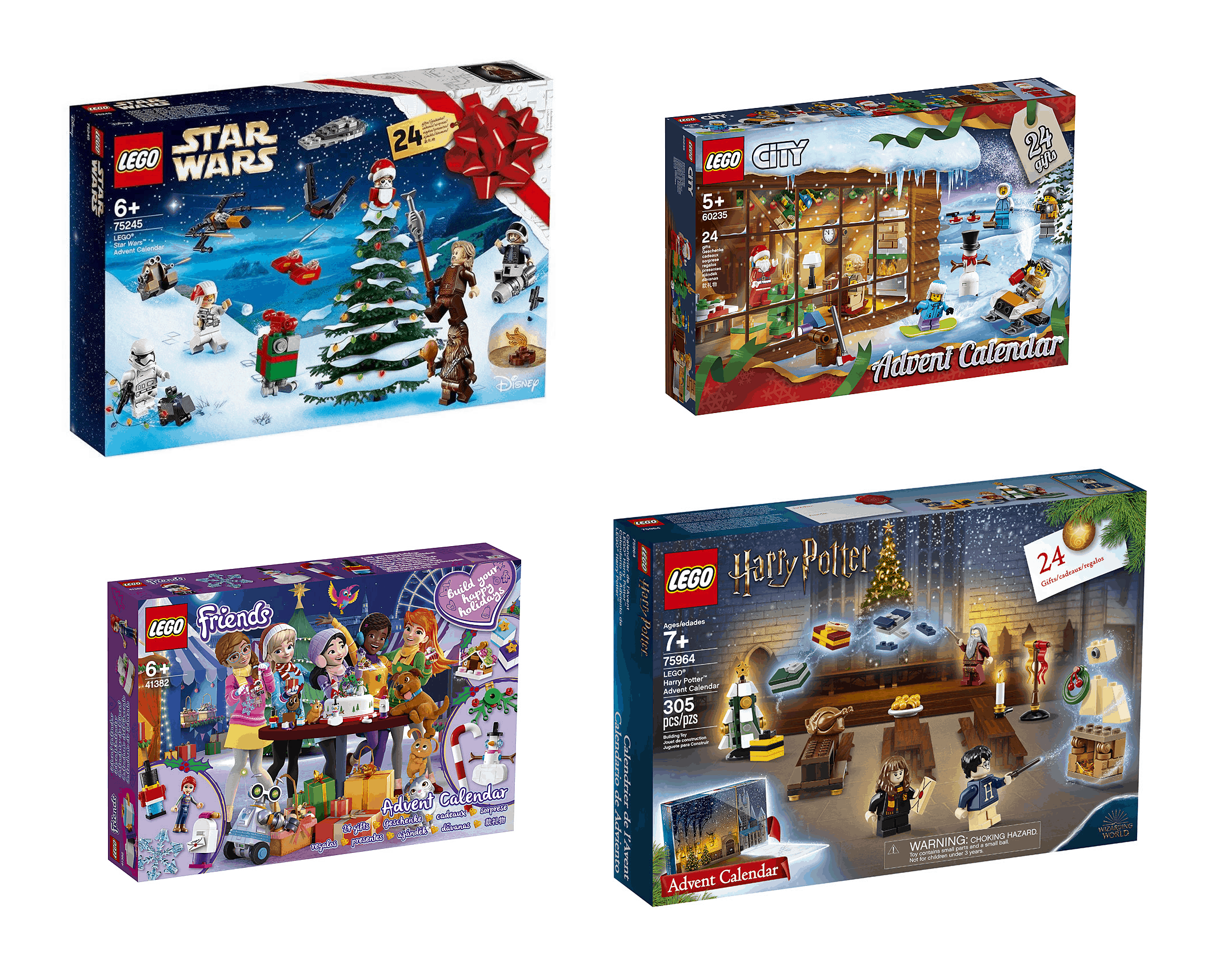 Price drop on All LEGO Advent Calendars for 2019! LEGO Advent calendars are undeniably the hottest advent calendars for all ages all over the globe and they are ALL $6 or $7 off right now on Amazon!
LEGO Star Wars Advent Calendar ($39.99 – now $32.82)
As always, this calendar is presented as a boxed advent calendar that will contain a mix of minifigures and mini-builds, with Ahch-To Luke Skywalker a desirable character for collectors. There are a few nice army building characters along with the former Jedi, while the Porg represents the annual festive character. The builds cover a range of Star Wars source material, with two notable includions being the Mynock and the festive coloured Gonk Droid.
Here's the full spoilers:
LEGO City Town Advent Calendar ($29.99 – now $23.99)
Give your child a fun way to get into the holiday spirit with the LEGO city Advent calendar playset. It has 24 different buildable presents, one for each day of the season, including a snowmobile, snow fort, curling set, fireplace, rocking chair, telescope and much more. This children's Advent calendar includes 7 minifigures and a Husky dog figure.
Here's the full spoilers:
Lego Friends Advent Calendar ($29.99 – now $23.99)
This calendar will come in a special box that opens to reveal 24 doors, ready to countdown to Christmas starting on December 1. Each day a mini-build will be hidden within, with the exception of the one day that an exclusive mini-doll is waiting to be unwrapped.
Here's the full spoilers:
LEGO Harry Potter Advent Calendar ($39.99 – now $32.82)
Give LEGO Harry Potter fans a magical build-up to Christmas with this awesome advent calendar!  Celebrate Christmas in the Wizarding World with a magical surprise LEGO Harry Potter toy every day for 24 days! Behind each door is a different LEGO Harry Potter holiday gift to open, build and play with. Each day delivers a favorite character, familiar object or awesome accessory from the Harry Potter series, so you can create Hogwarts holiday adventures of your own!
Here's the full spoilers:
Which Lego Advent Calendars are you getting this year?
Looking for even more advent calendars? Check out all our posts on Advent Calendars or find more on Amazon, or see the list of Advent Calendars in the directory!