YogaClub is a monthly yoga clothing and apparel subscription box curated based on your preferences. They send brand name clothes, but at a fraction of the retail prices! Upon sign up, there's a fun style quiz that subscribers can use to tell them about your style preferences. The quiz has been updated in the last couple of weeks to better fit you. You can now add you height and specify your body shape. You can subscribe to the Guru Monthly for $79. Shipping is $6.95 to USA and $9.95 to Canada, Alaska & Hawaii. They also ship to the UK, Europe, and Australia.
DEAL: Use the coupon code HELLO to get your YogaClub Guru Box subscription for just $59 for life! That's $20 savings per month.
Yoga Club now has services to make exchanges on your items!
When I ordered I answered all kinds of questions about the styles I would like to receive. You can change your answers anytime.
Everything was nicely wrapped in the box. I received some colorful leggings, a serene blue top, and a cute black sports bra.
The presentation was on point and my items were wrapped in tissue paper that was sealed with a sticker.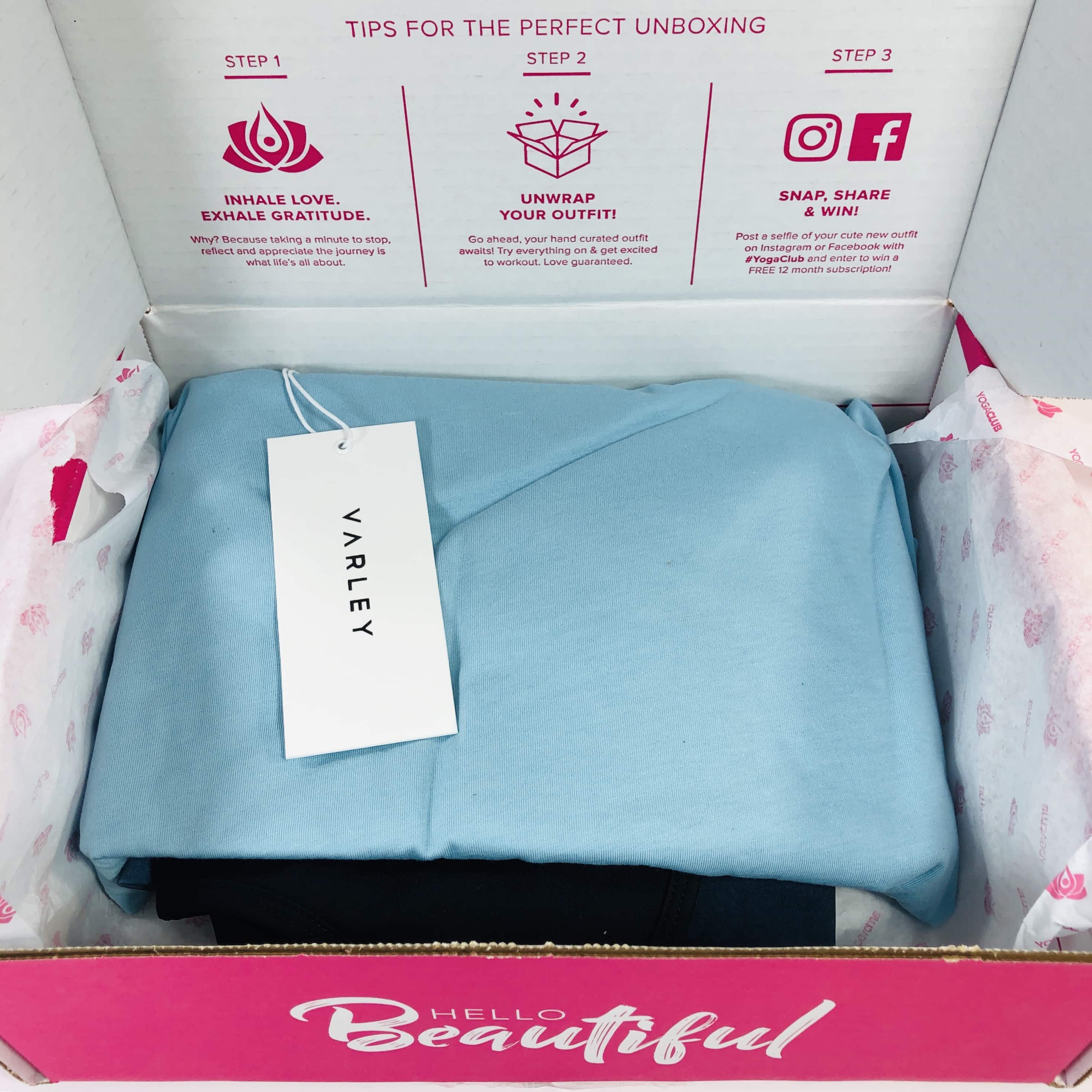 Everything was folded nicely and the box itself was full of helpful info.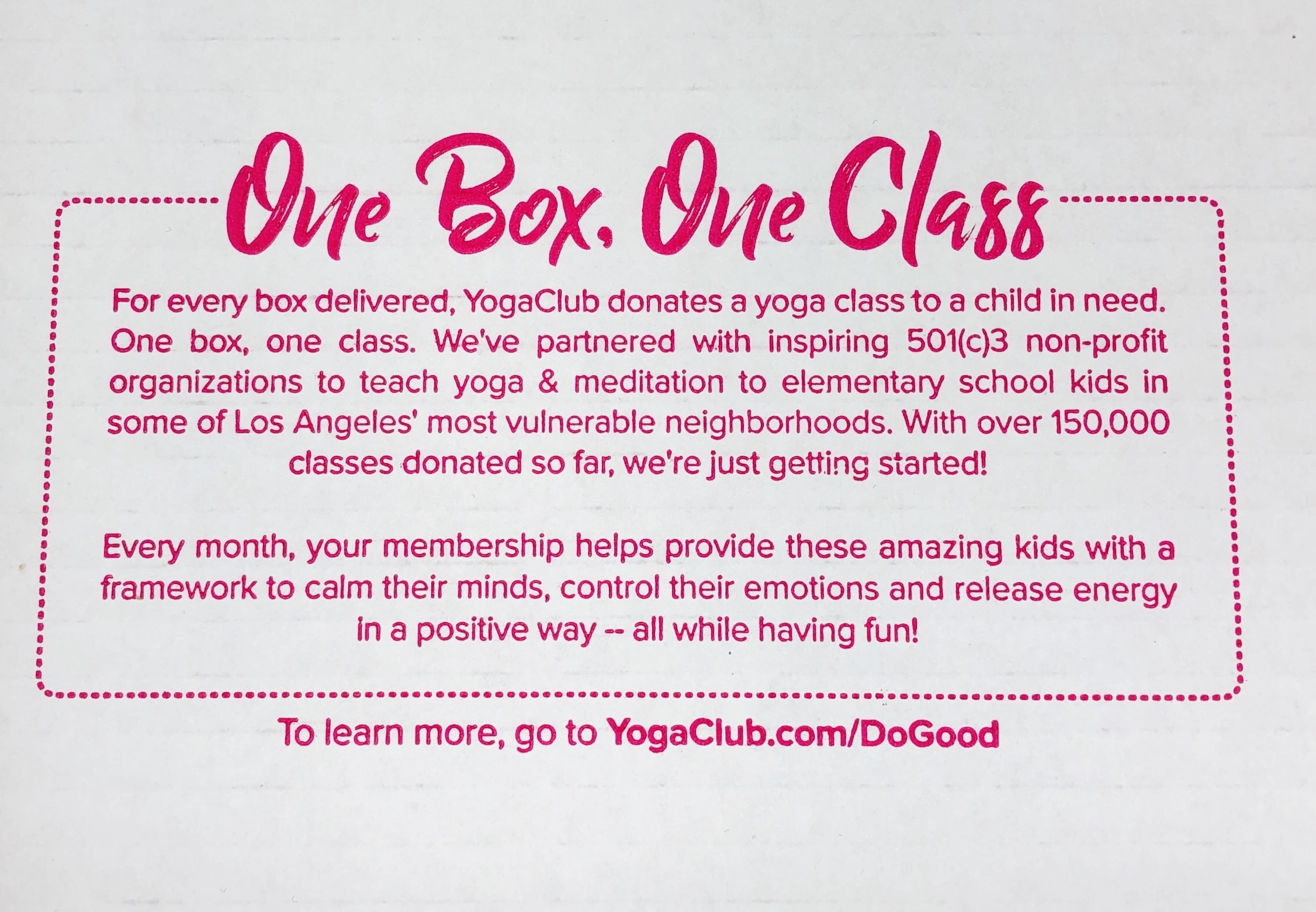 With each box purchased, YogaClub donates a yoga class to a child in need. I have used yoga videos with kids as young as three in a school setting and it is amazing that children that young get it!
Everything in my box!
This is my very first YogaClub box and I couldn't wait to try my new outfit!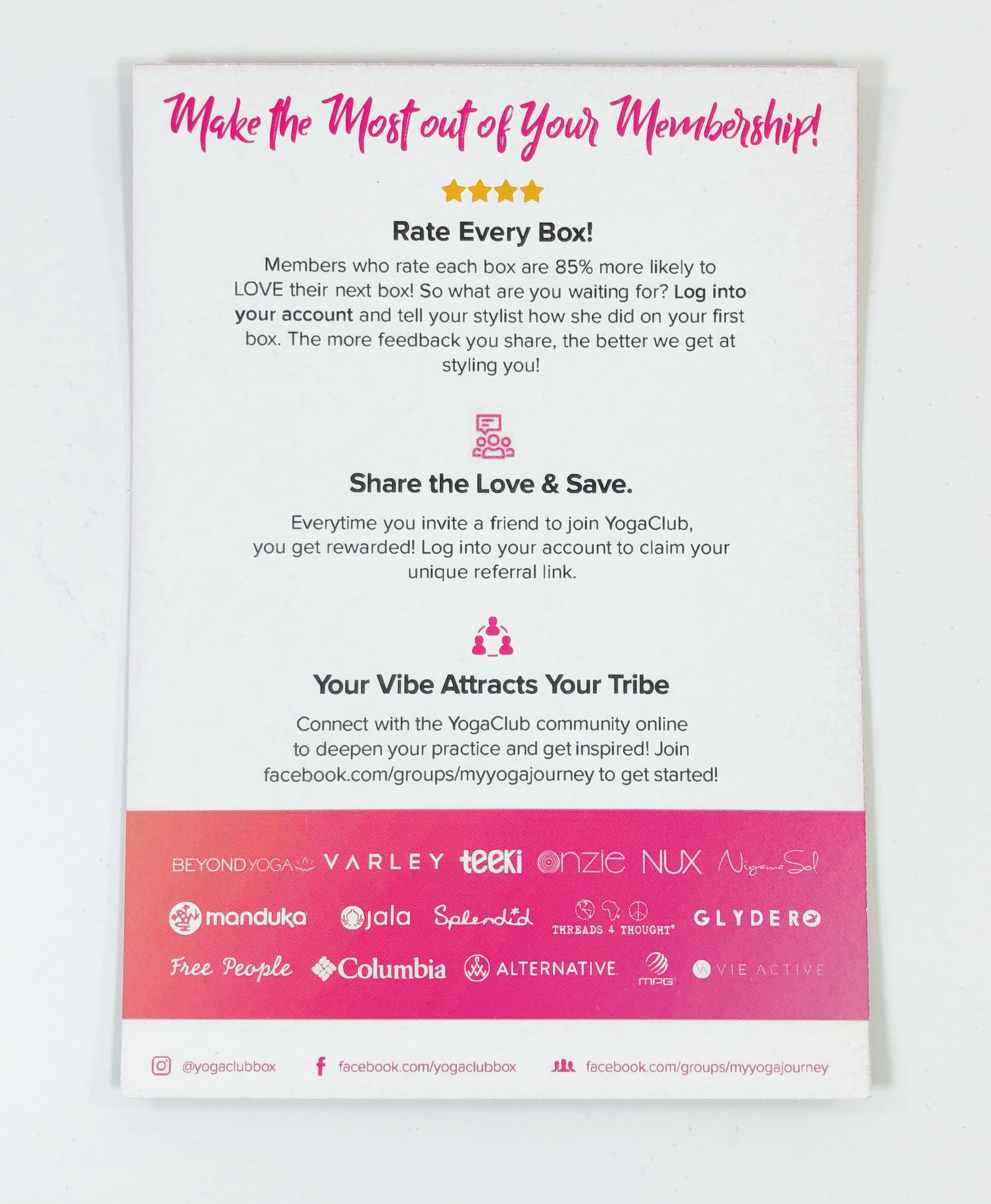 Make sure to rate your box so you can get items that you love in future boxes!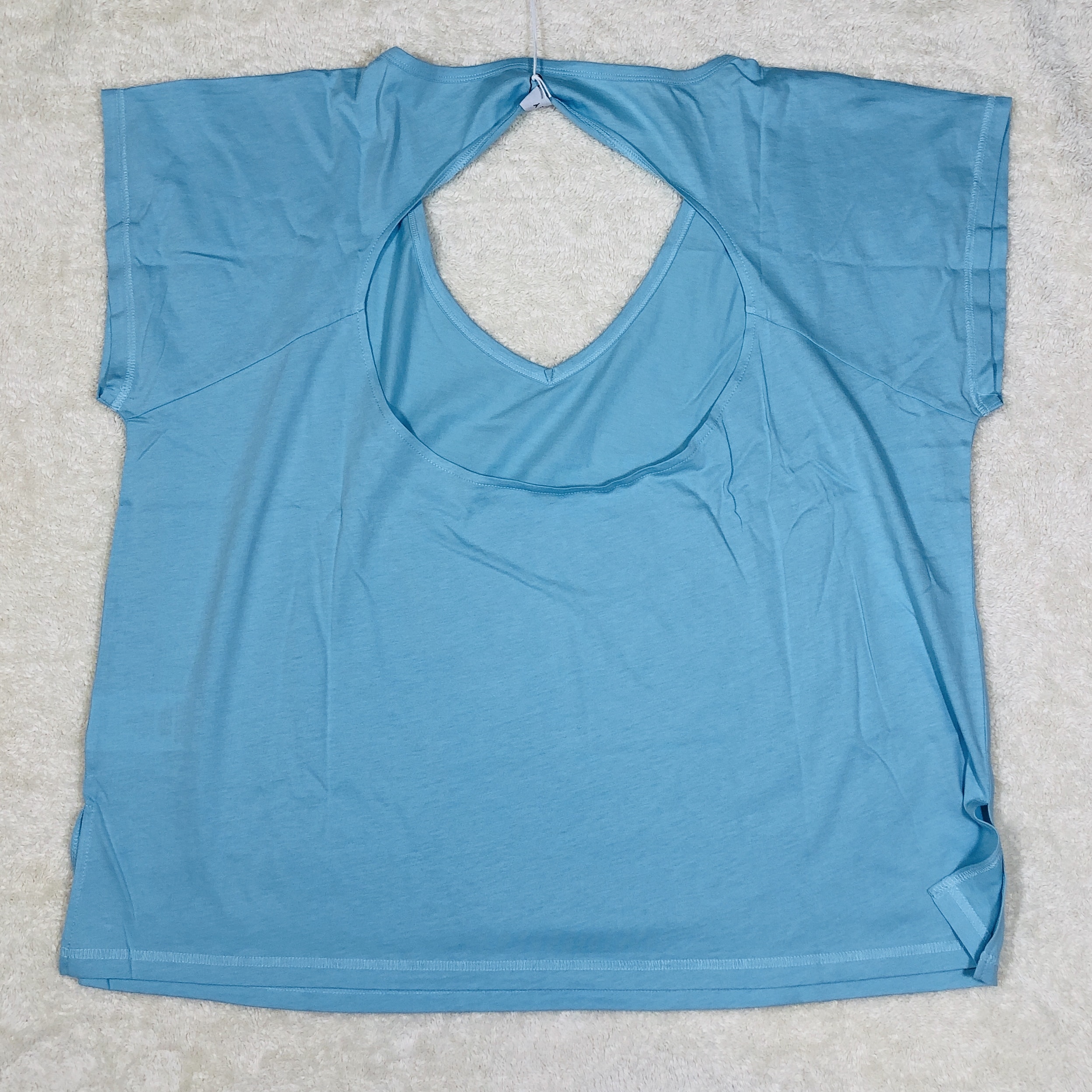 Varley Kerry Tee ($40) First up is this soft tee with a cutout in the back. I mentioned that I love the color blue and this sky blue top is the perfect color. The front has a v-neck and the back is designed in such a way as to show off a cute bra top. It is made of 100% cotton.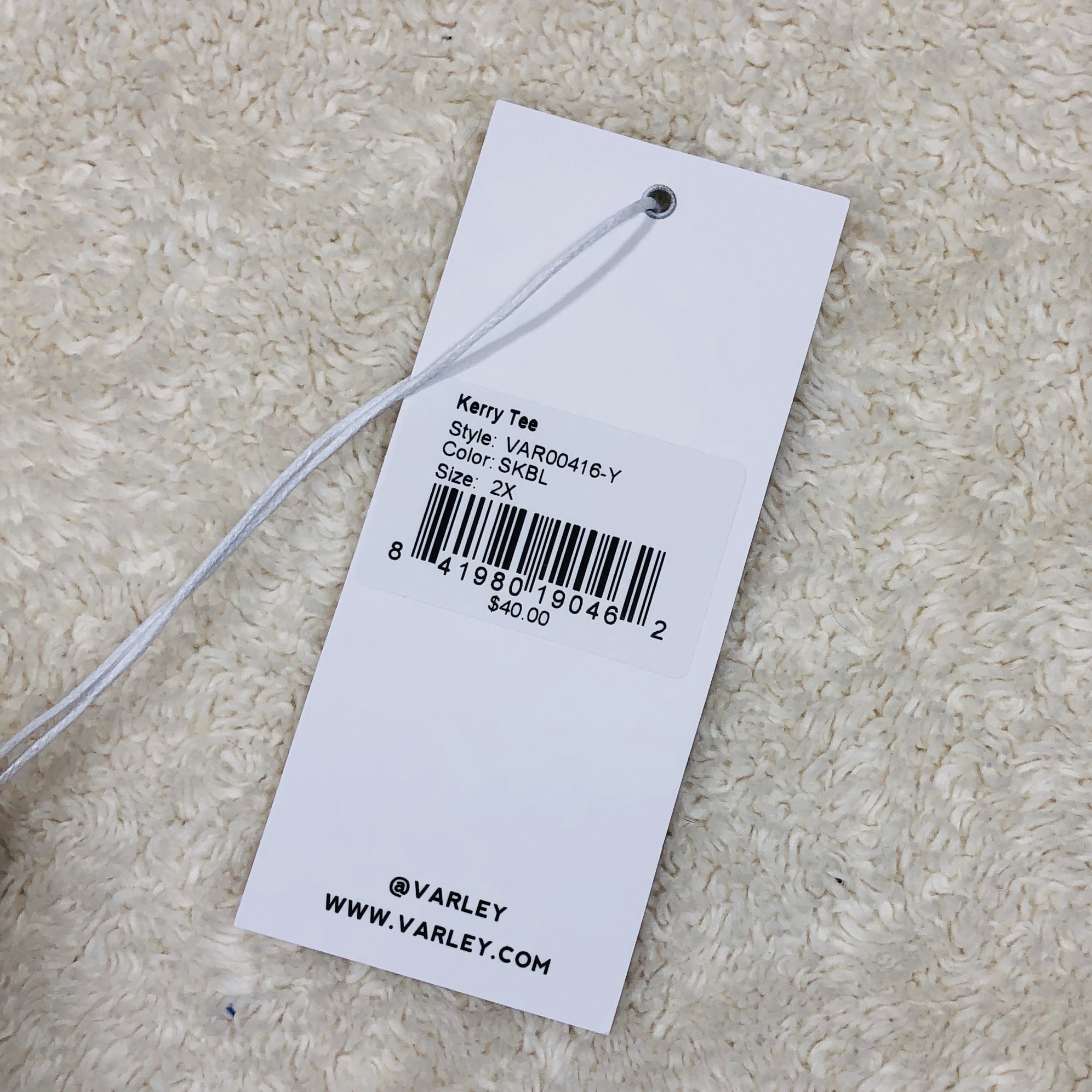 I want to mention that all items were brand new with tags attached.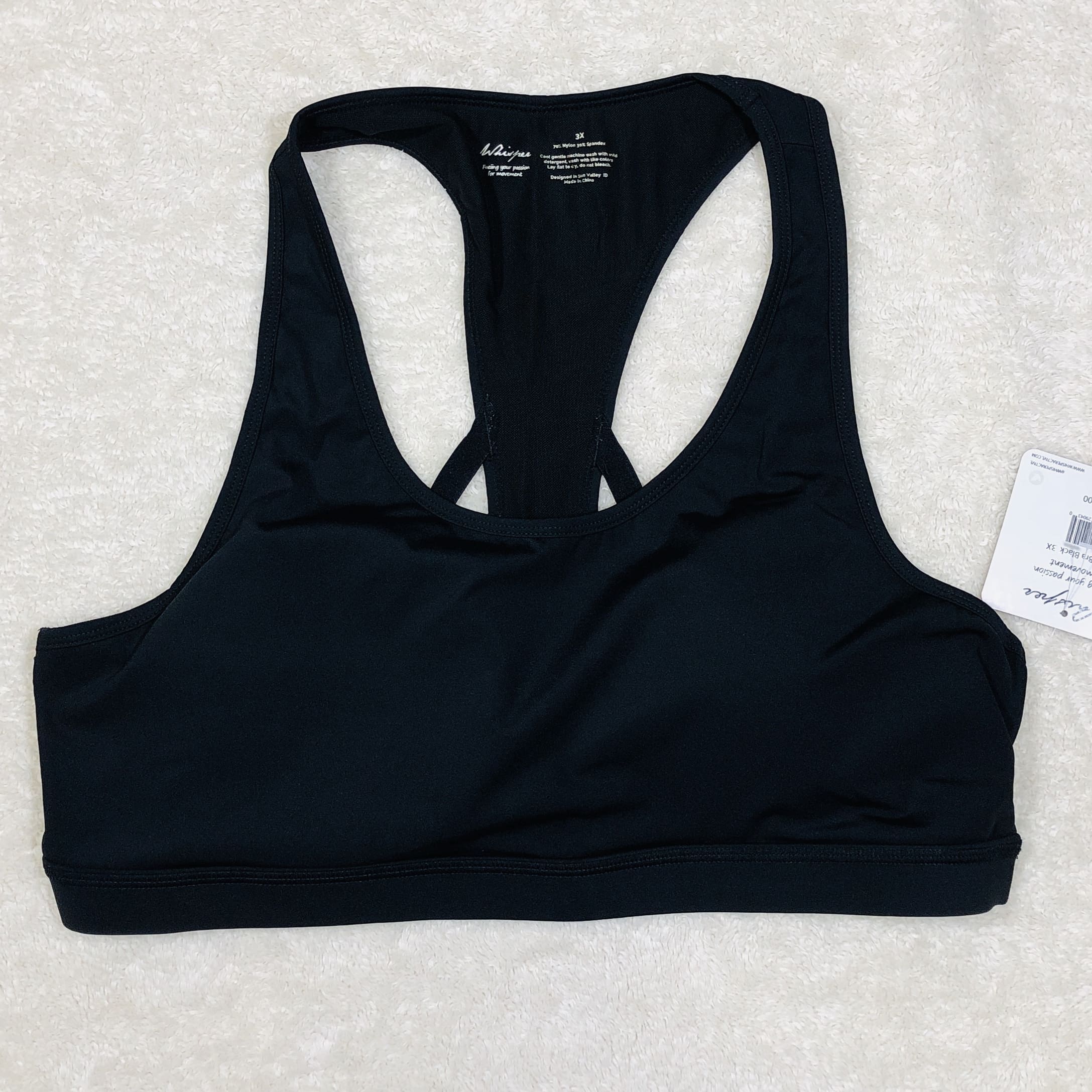 Whisper Macy Bra Black ($60) I received a black sports bra that is a slip on type that I have problems removing.
The back has amazing decorative straps that would look cute peeking through the blue top.
It also has removable pads. I managed to get this bra on but I think cup-wise it is too big. I had a hard time removing it because I'm just not that flexible. I have already rated my items and asked for a more traditional type of bra top in the future so we'll see if they read my notes and make adjustments next month.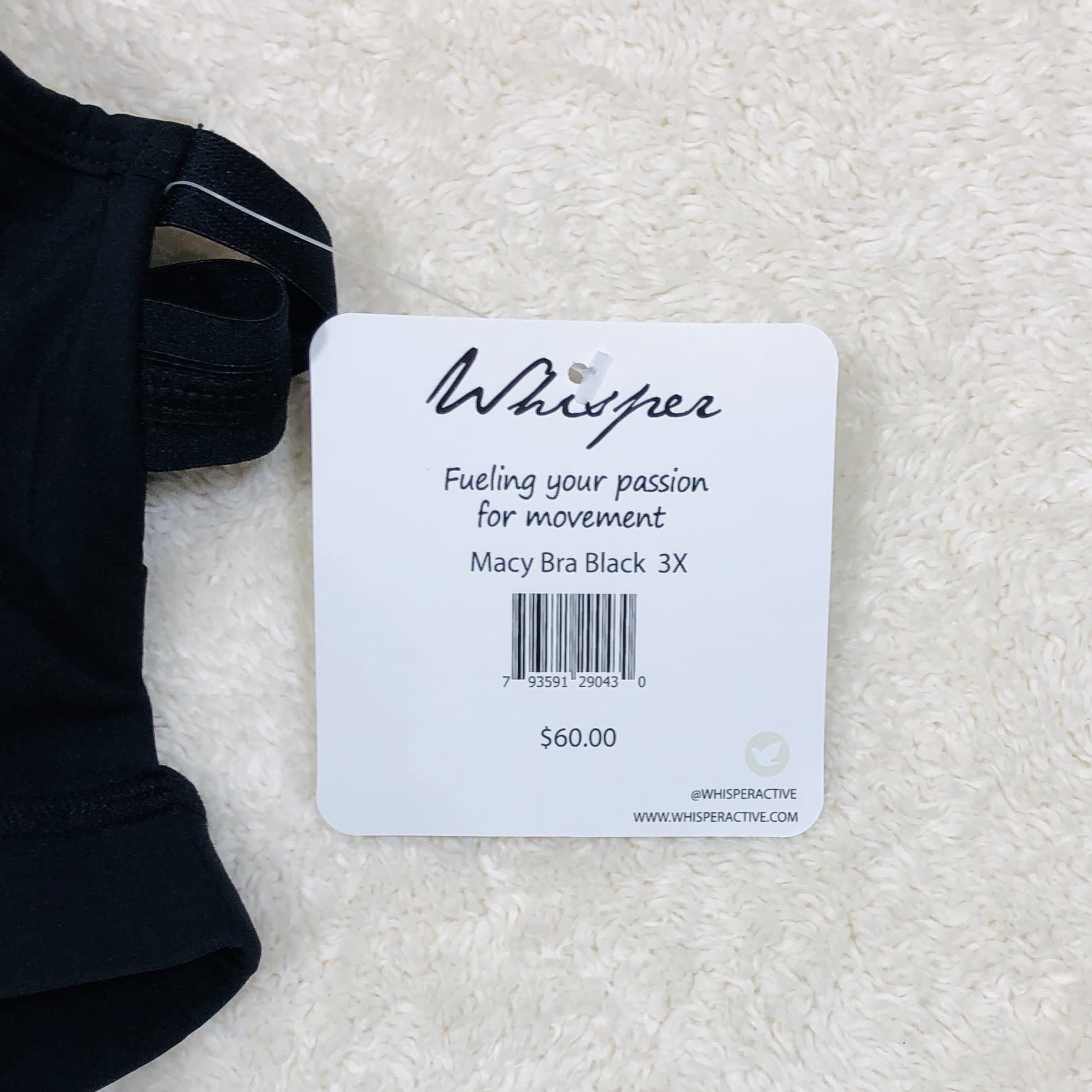 I also went ahead and sized down for the next box.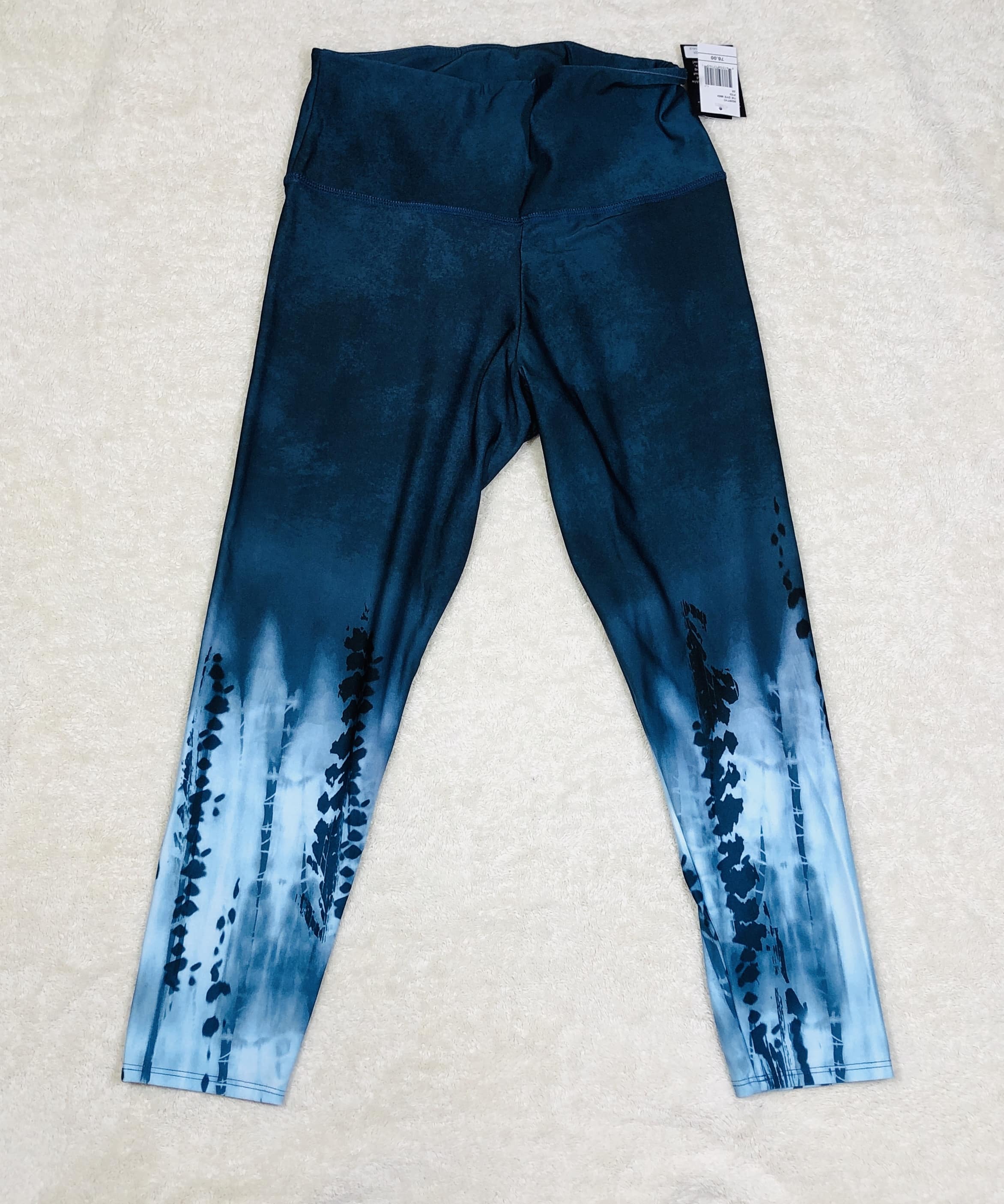 Onzie Tie Dye High Rise Midi ($76) I was super impressed with these leggings!
You can see that the pattern continues on the back of the pants.
The color matches well with the blue of the shirt.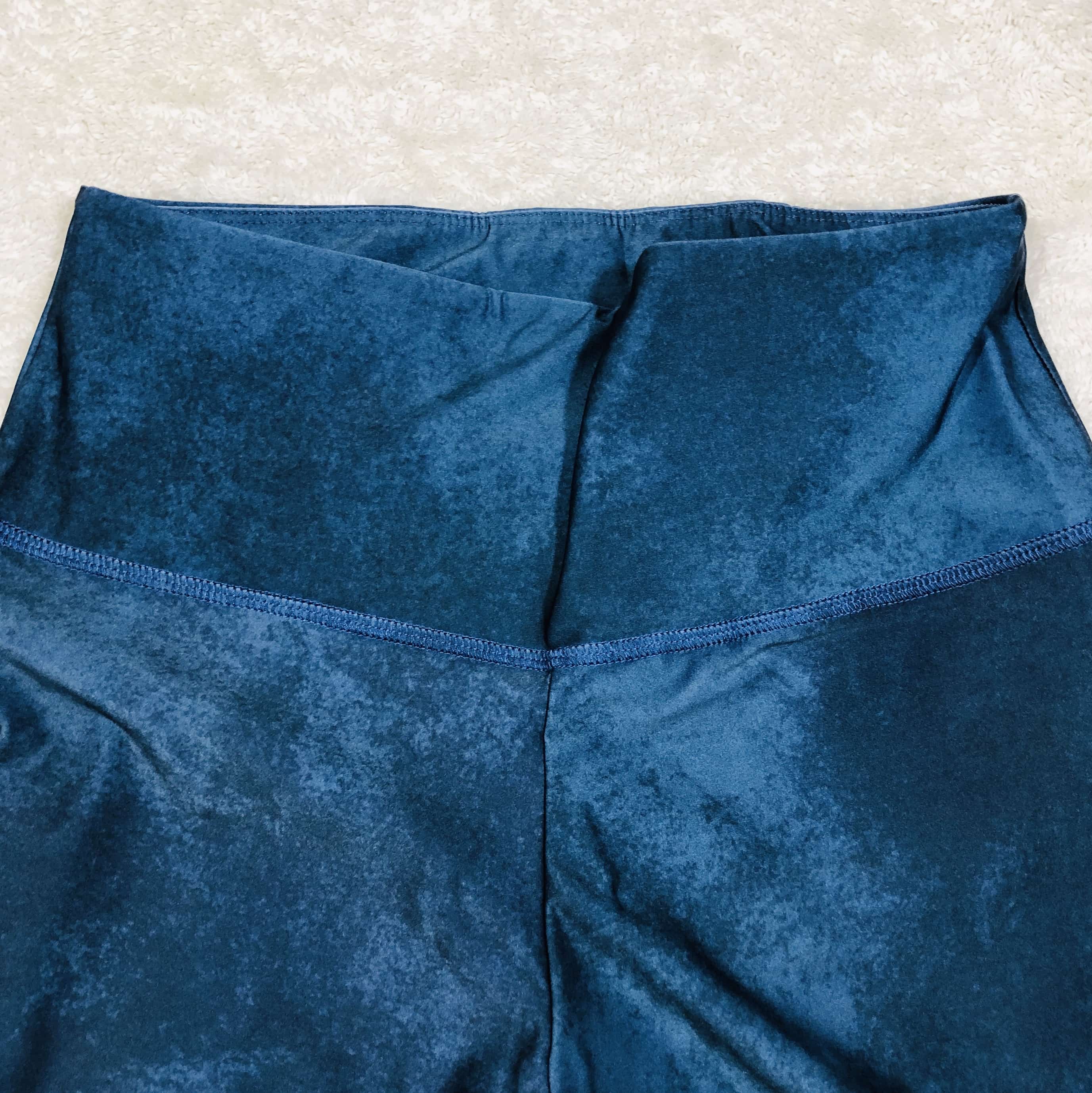 The high waist band is supposed to be slimming and the length of these leggings is longer than capris' but shorter than other styles.
The pants were a little tight on me (I feel like they are supposed to be compression pants) so I went ahead and sized up for the next box. I did manage to get these on and I could see my underwear through the pants a bit. A long shirt would cover that up. If I lose just a few pounds then these will fit perfectly.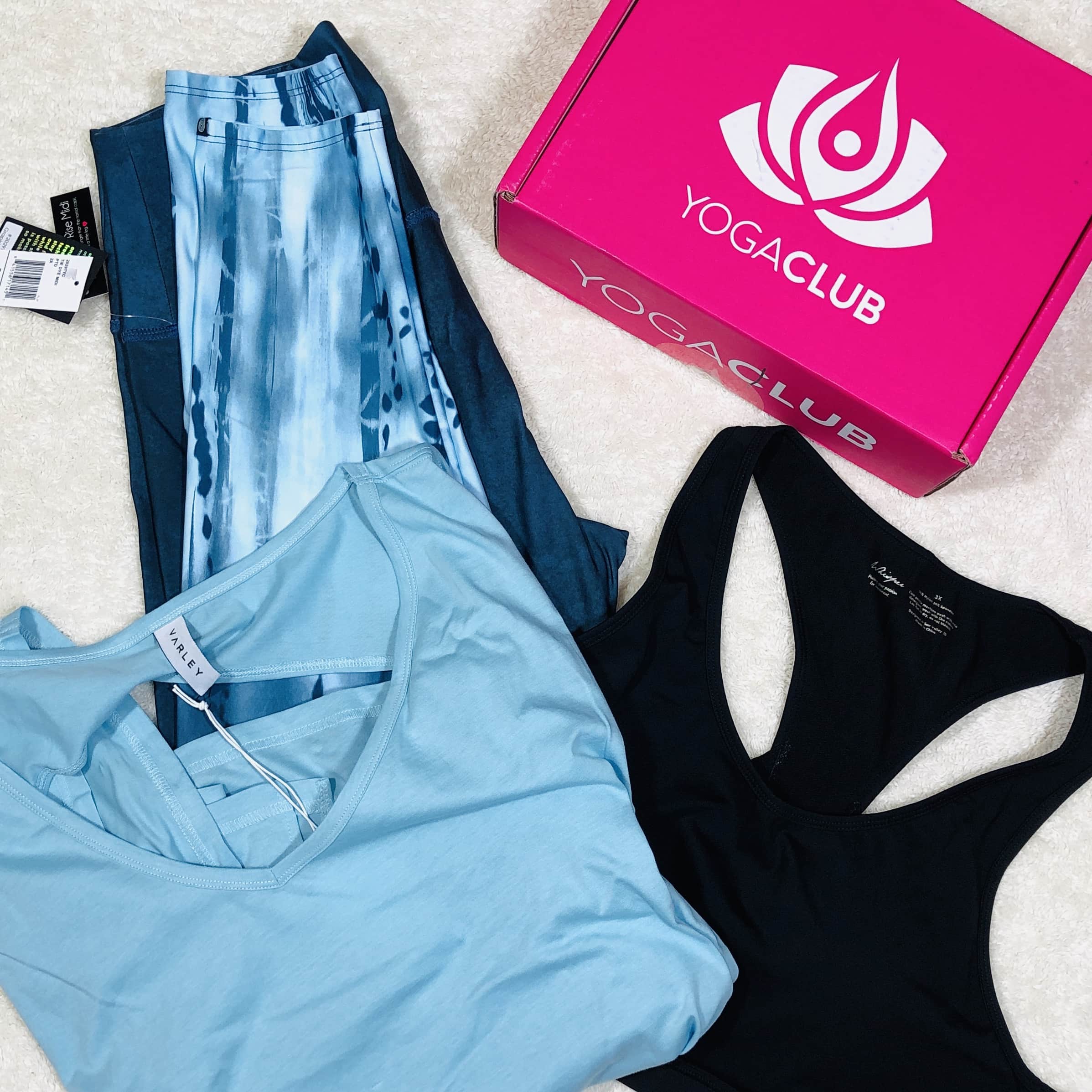 Overall I was really impressed with my first YogaClub box! No, every item didn't fit me perfectly but then that's not unusual for me. I am just happy to see that they offer plus size clothes! Exchanges can be made or you can swap with others through the "marketplace". I think a few tweaks here and there should do it for me and I feel like the items sent matched my profile well. I did make a note that I would prefer a zip or clasp bra and that I like comfortable, loose-fitting clothes over fashionable ones (no mesh for me, thank you!). These are certainly fashionable and the outfit as a collection looks amazing. As for the value, the items had tags that gave them a value of around $176!  Each item seemed well made and should last for a while.
Have you tried YogaClub? What do you think of this month's personalized selection?