Winc's 2018 Summer Water Bubbly Rosé is now available! This rosé is $25.99 for non-subscribers, and only $21.99 for Winc subscribers.
DEAL: Not yet a Winc subscriber? Save $20 on your first box – just use this link to subscribe. Tip – Grab 4 bottles instead of 3 to get FREE shipping!
Here's what you'll get: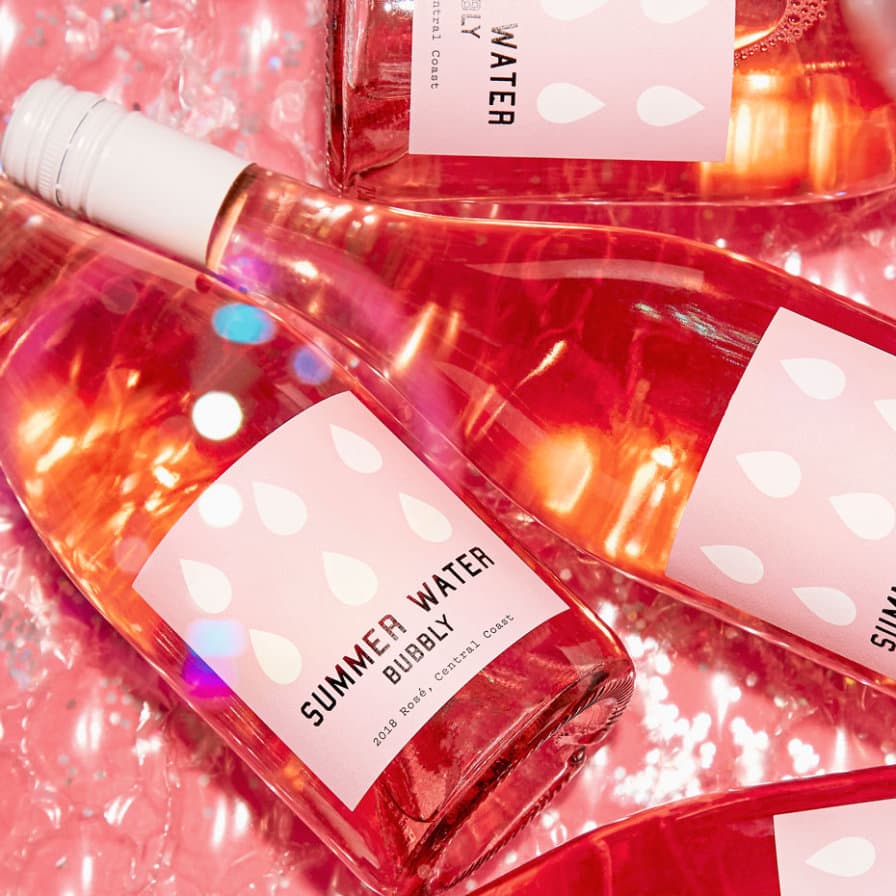 Everyone's favorite pink drink continues to redefine the "rosé lifestyle" as we debut its Summer Water® Bubbly counterpart.Summer's not over yet! We are proud to introduce Summer Water® Bubbly, the newest member of the SW family. Unlike any Summer Water you've seen (or tasted) before, this wine is just as crisp and delicious as the original, but with a celebratory twist. This Central Coast Grenache and Syrah blend is refreshing, light and dry, with notes of melon, peach, rose, and citrus. Bubbly and fun, this bottle promises to enhance all your end-of-summer festivities – and beyond.
And the tasting notes:
Are you getting Winc's 2018 Summer Water Bubbly Rosé?