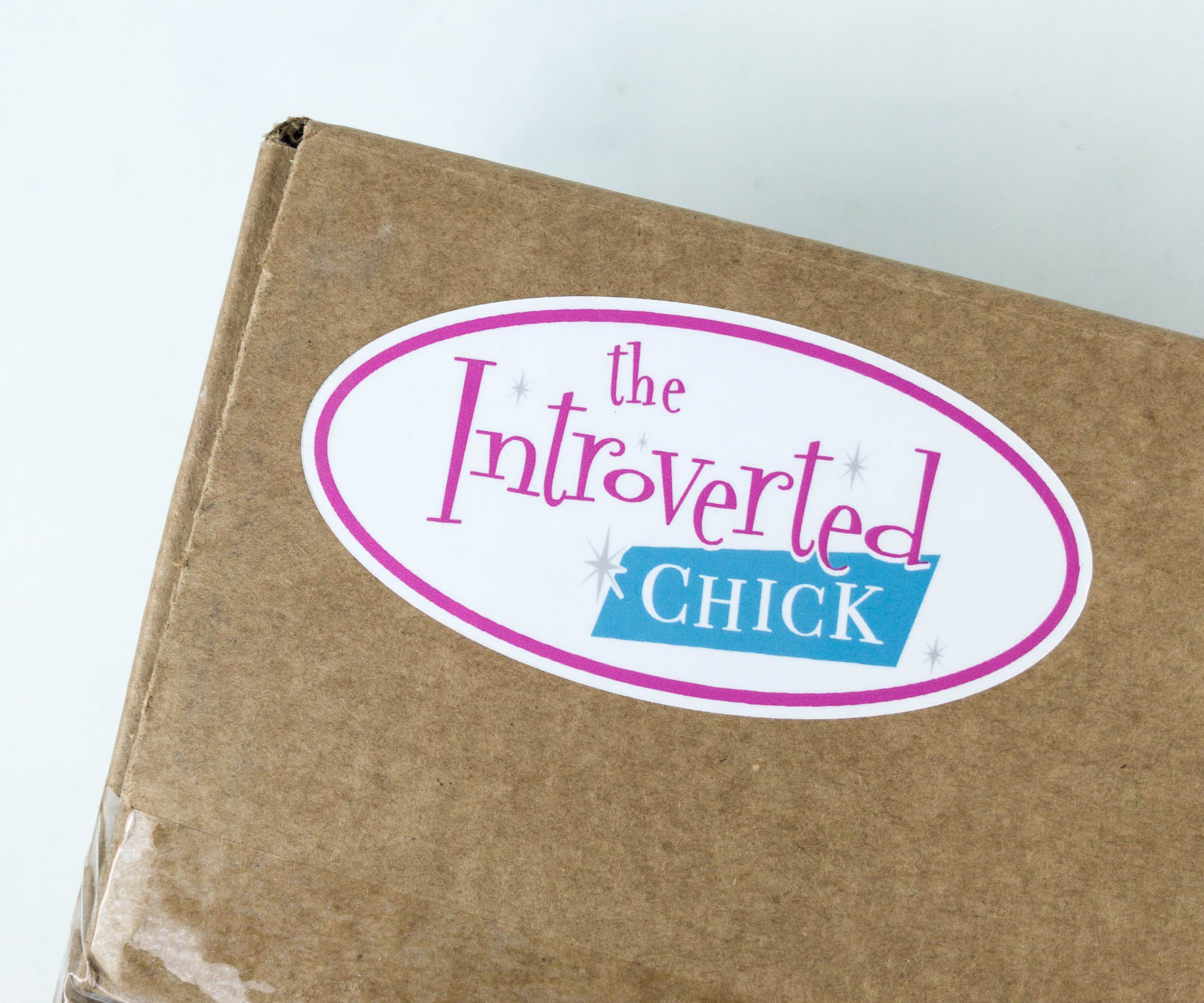 The Introverted Chick is created for women who value alone time and for those who'd rather stay at home than to go out and socialize. Items usually include relaxing goodies plus lifestyle items featuring the humor that only true introverts will understand. The subscription is $39.99 a month and a portion of proceeds are donated to charitable causes!
DEAL: Save 10% on your first purchase with coupon code HELLO10.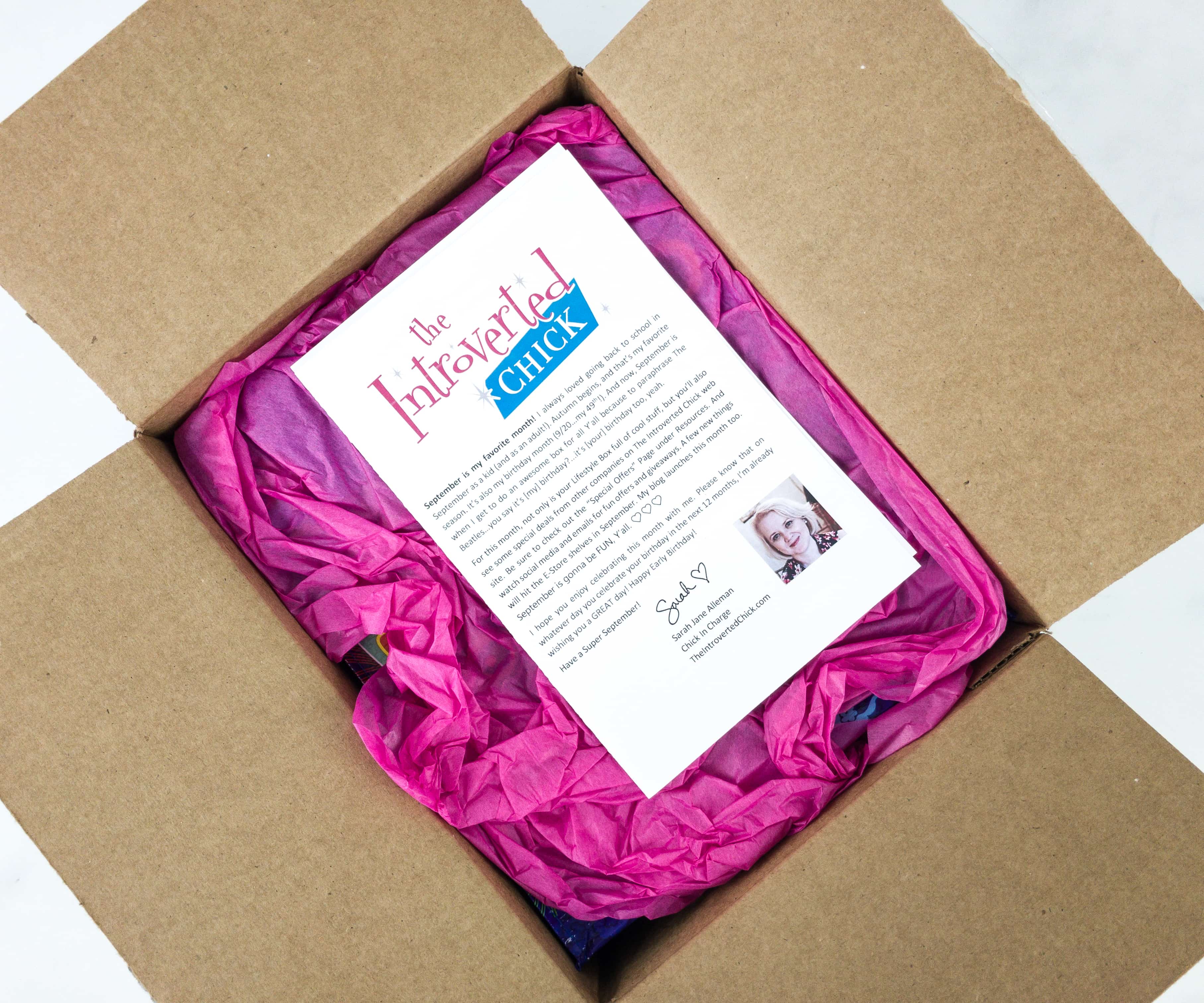 The items are in a simple brown box. On top of the items, there's a pamphlet.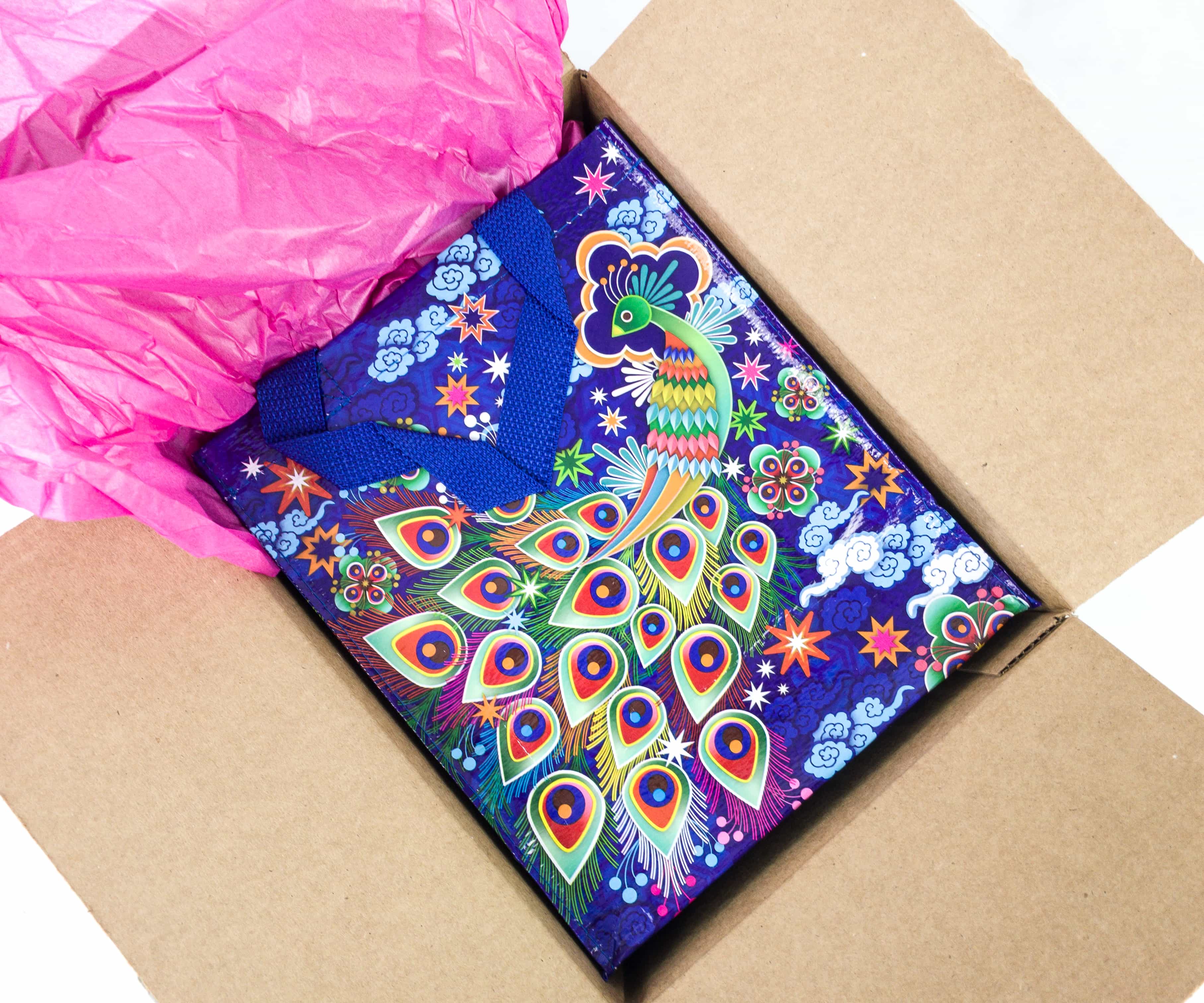 The items are all wrapped in a pretty pink tissue paper.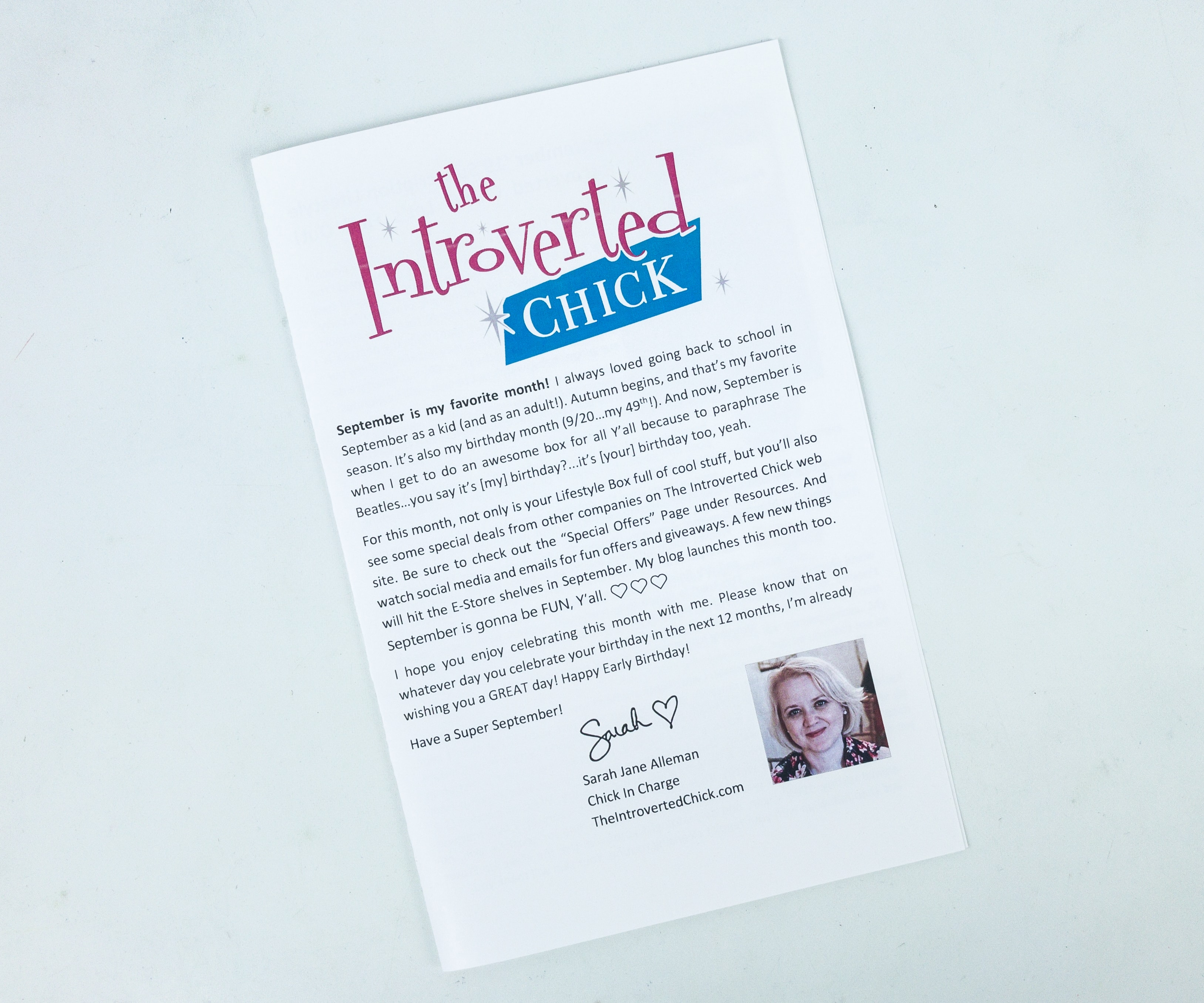 The pamphlet contains a message from Sarah, the box owner.
They also listed the brands featured in this month's box.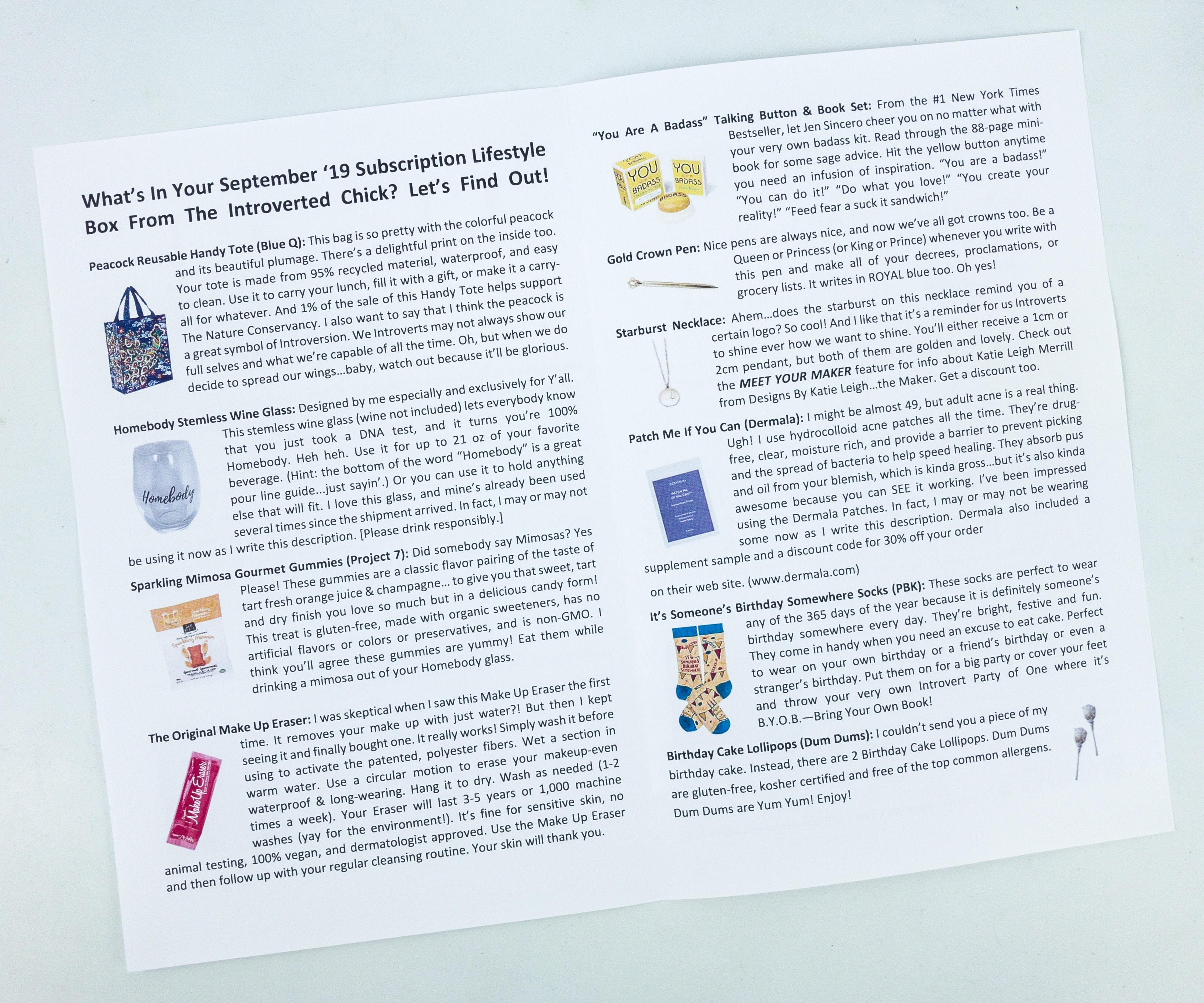 Of course, there's a rundown of all the items, plus a brief description for each.
Another page contains a Q& A with this month's featured maker, Katie Leigh Merrill.
She shared her thoughts about being an introvert and about her business!
Everything in my box!
Peacock Reusable Hand Tote. Its a colorful and reusable tote made with recycled materials. I love how eco-friendly it is, and it's even waterproof. It's a nice extra tote for travels or as a lunch bag.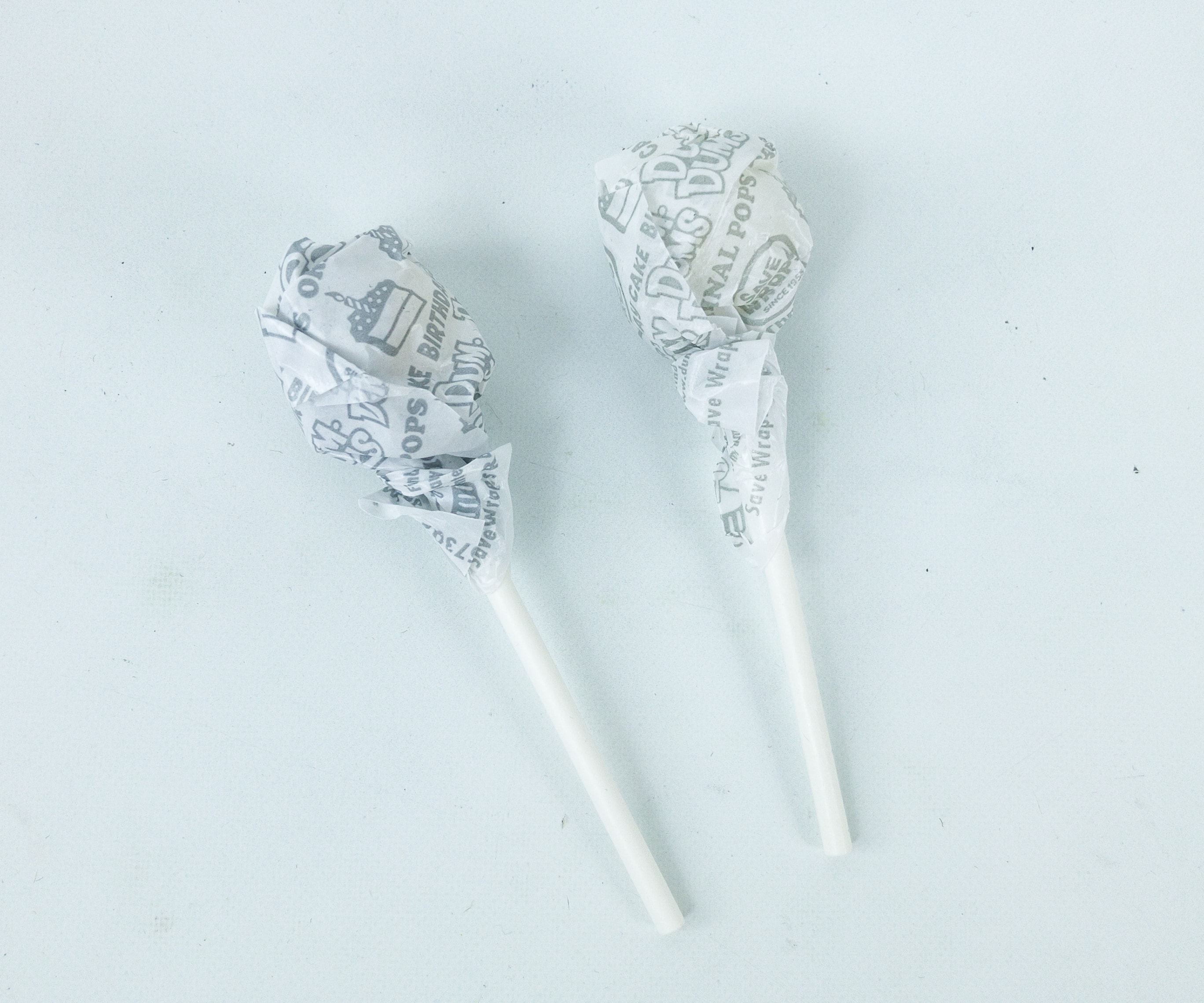 Birthday Cake Lollipops. These two lollipops are birthday cake flavored. They're super sweet and yummy!
"You Are A Badass" Talking Button & Book Set. On some days, when I could use a bit of encouragement, these materials make a perfect companion.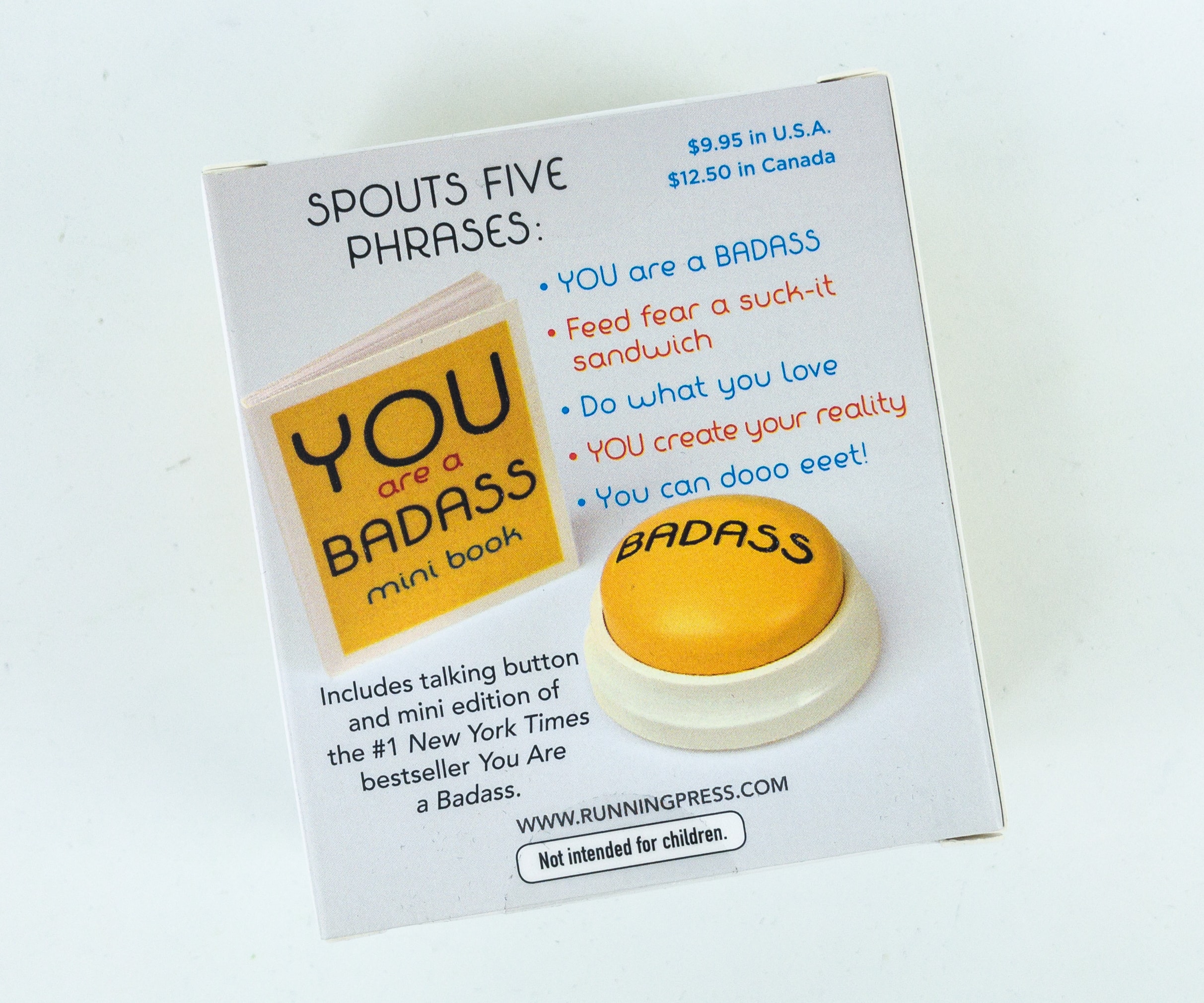 It includes one 88-page booklet and a talking button.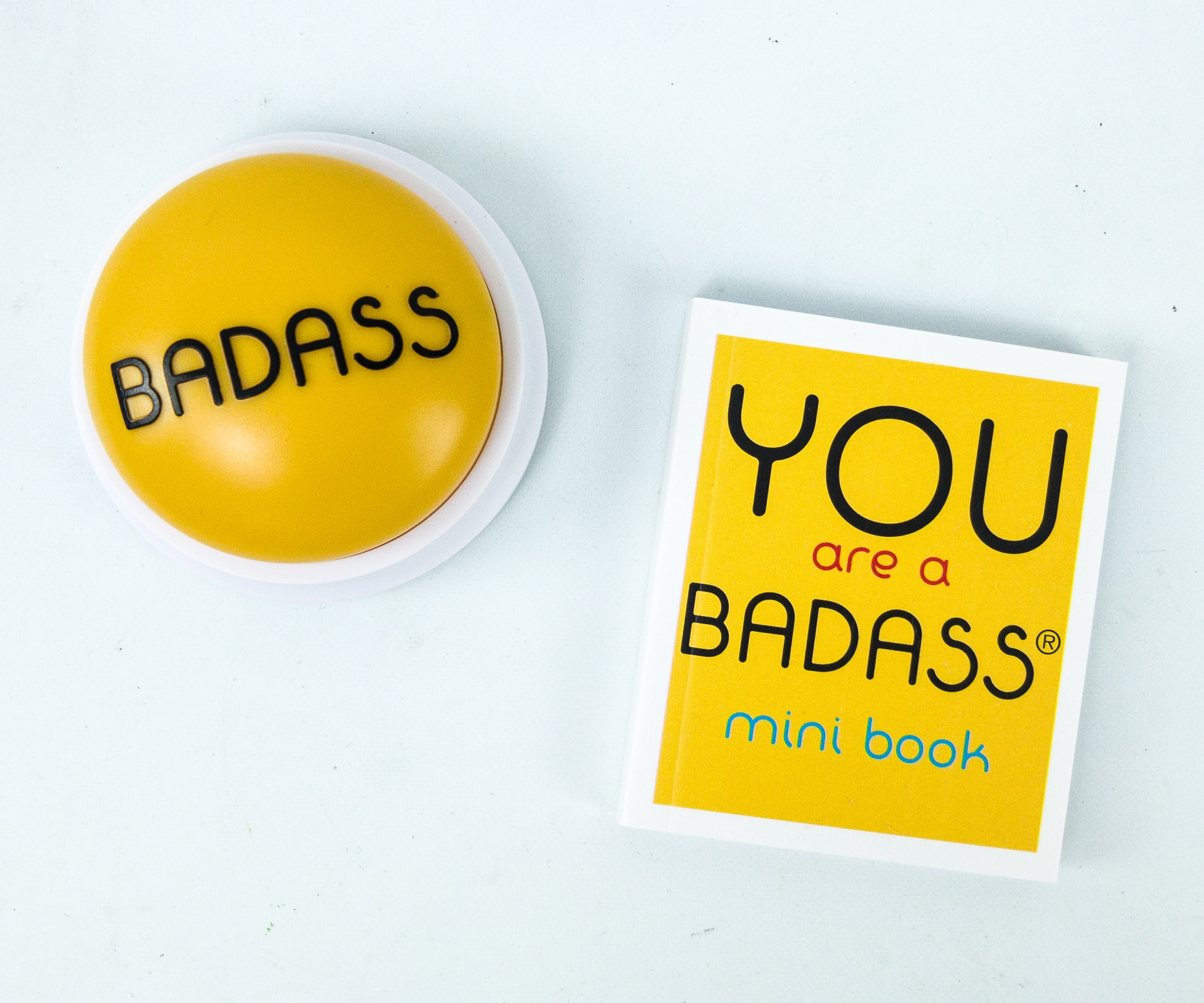 Both are in yellow! So cute and bright!
Just press the button and it will shout one of five phrases:
You are badass!
You can do it!
Do what you love!
You create your reality!
Feed fear a suck it sandwich!
This pocket-sized book is easy to carry around anywhere, in case you need a boost of confidence.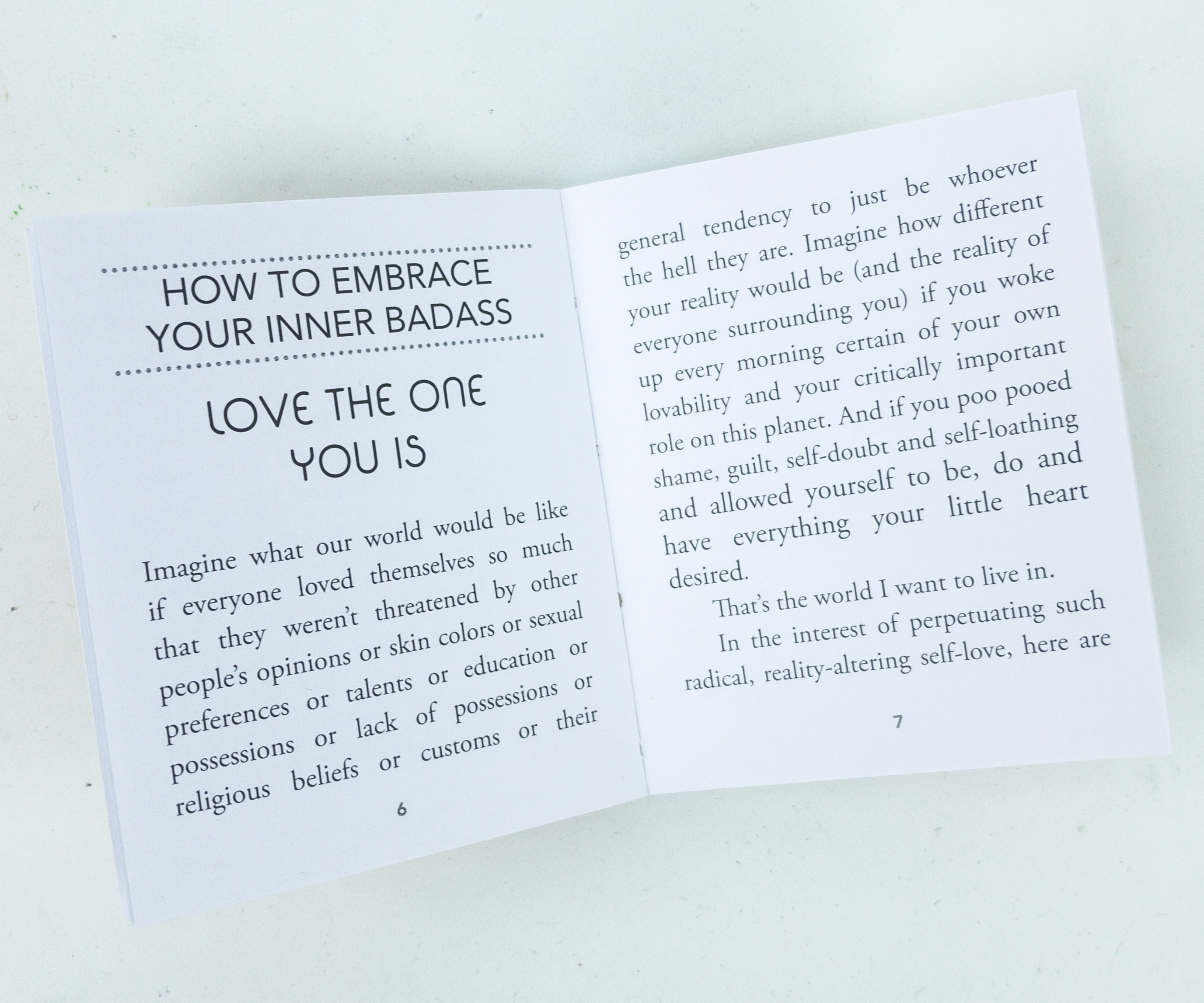 This book is all about embracing your inner badass!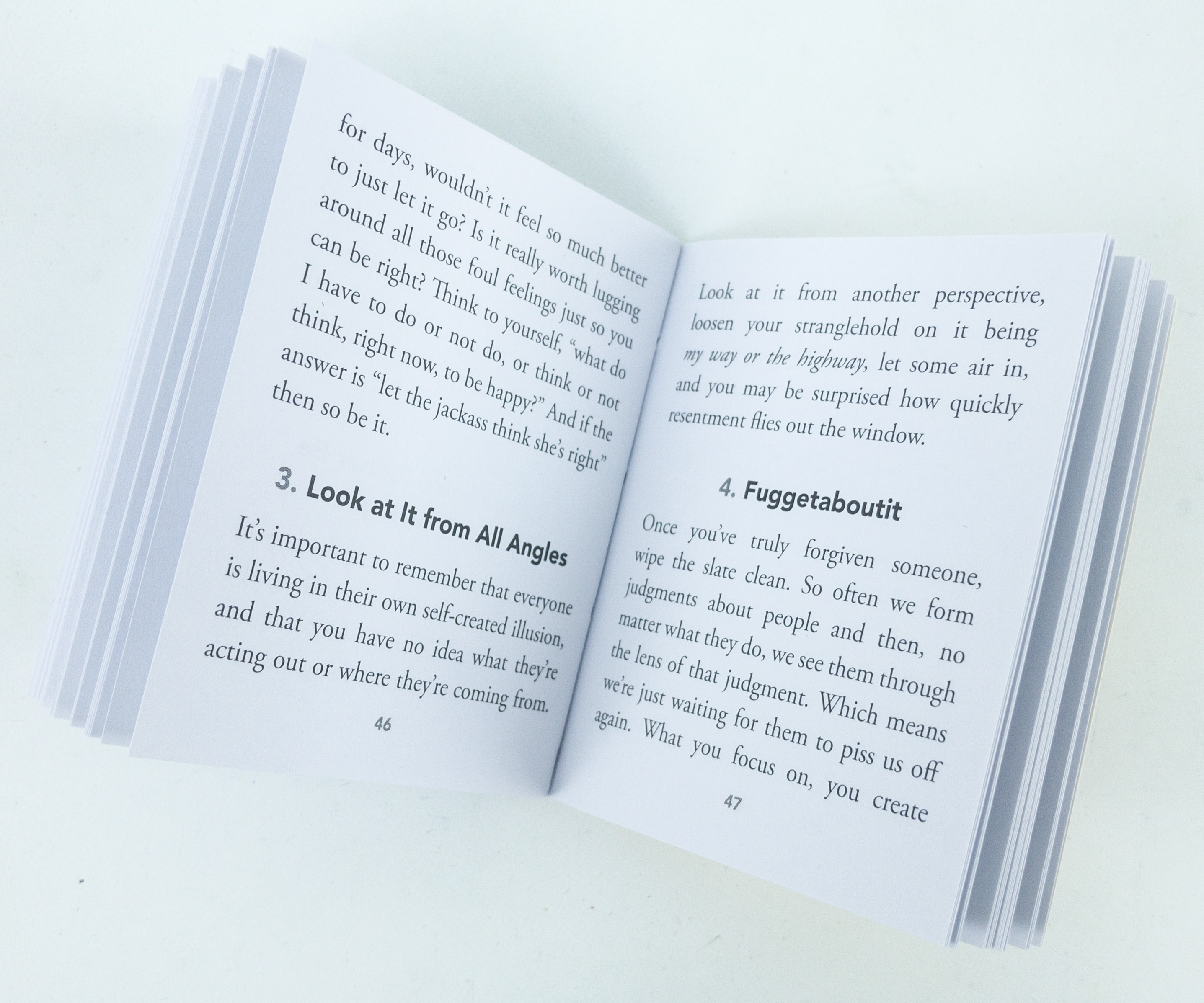 It's easy to read. The layout is simple and the content itself is written in such an engaging way!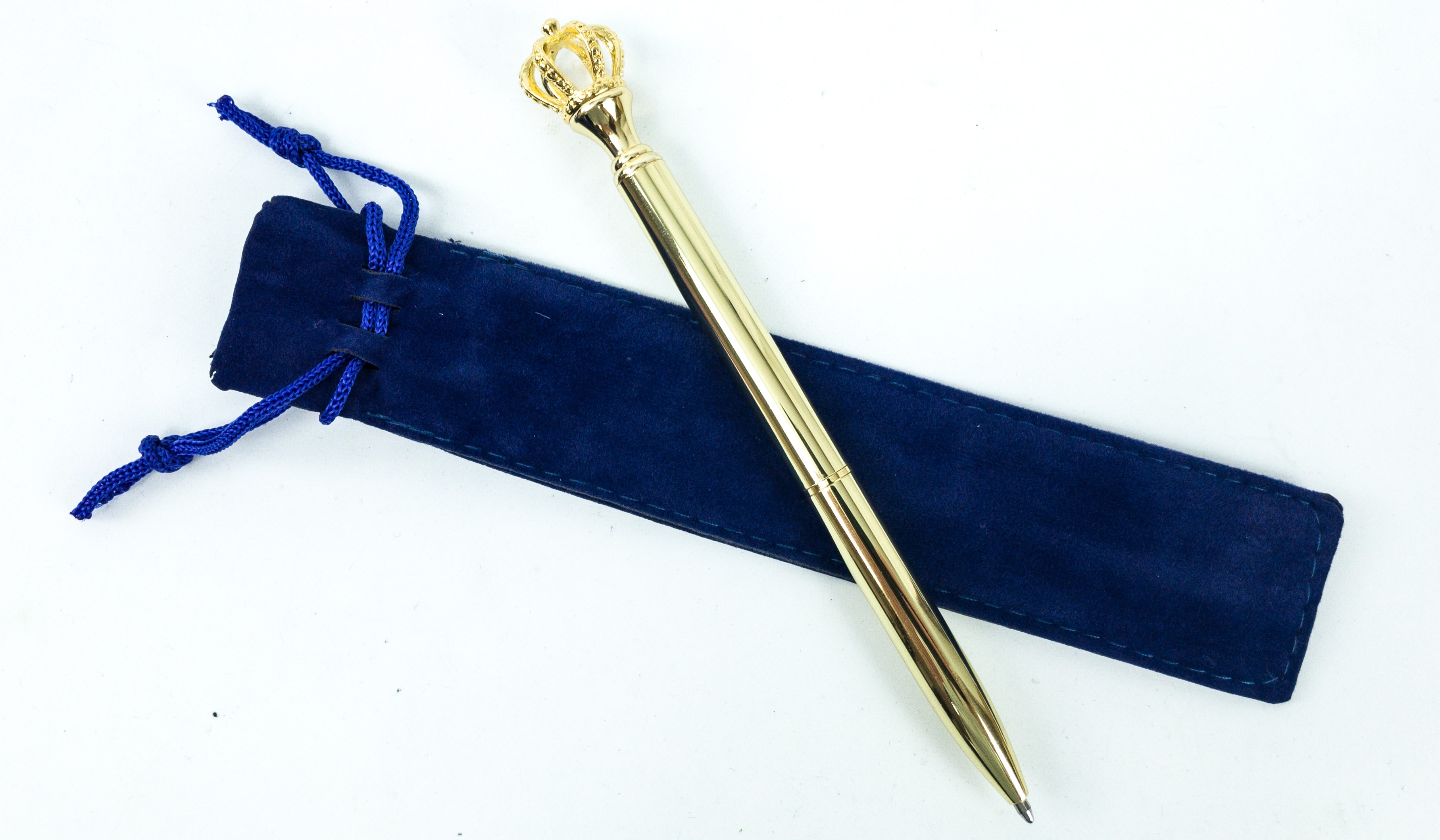 Gold Crown Pen. My new pen arrived with a drawstring pouch for safekeeping!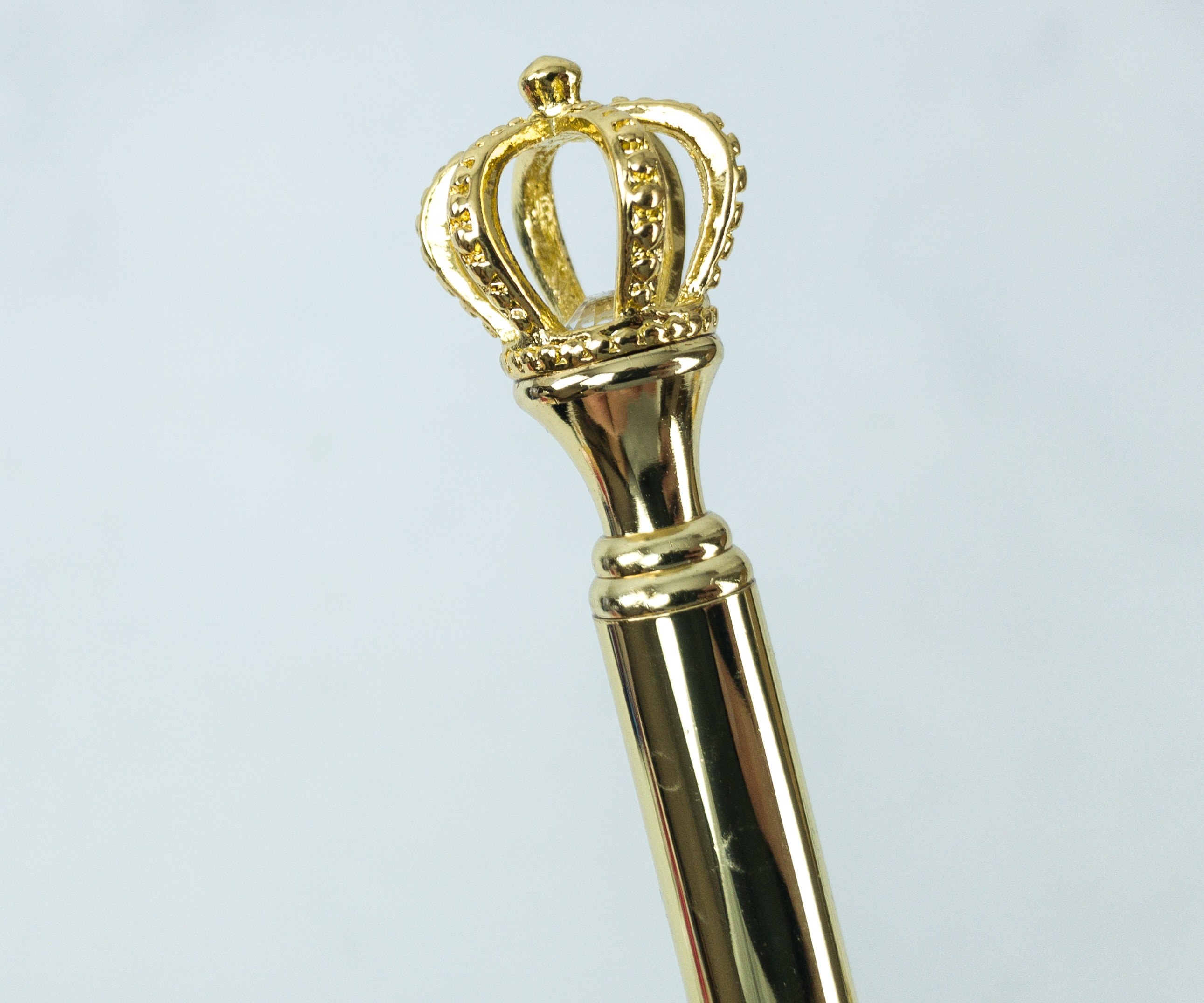 The gold-colored pen features a crown as a topper. It's cute and shiny, definitely a standout in my pen collection!
Dermala Patch Me If You Can Pimple Patches ($8.99) These pimple patches are created to reduce the appearance of pimples. I find them useful on days when a pimple pops out and I have an important event coming up. Each pack contains 36 patches. Aside from acting as a protective cover, it also stops bacterial growth and hyperpigmentation.
Dermala Supplemeant To Be Daily Pre + Probiotic Mix ($2.34) From the same brand, I got a pack of dietary supplement with zinc, vitamins, enzymes, and anti-oxidants. These are formulated to promote clear, acne-free, radiant skin by balancing your gut.
These anti-acne samples are amazing!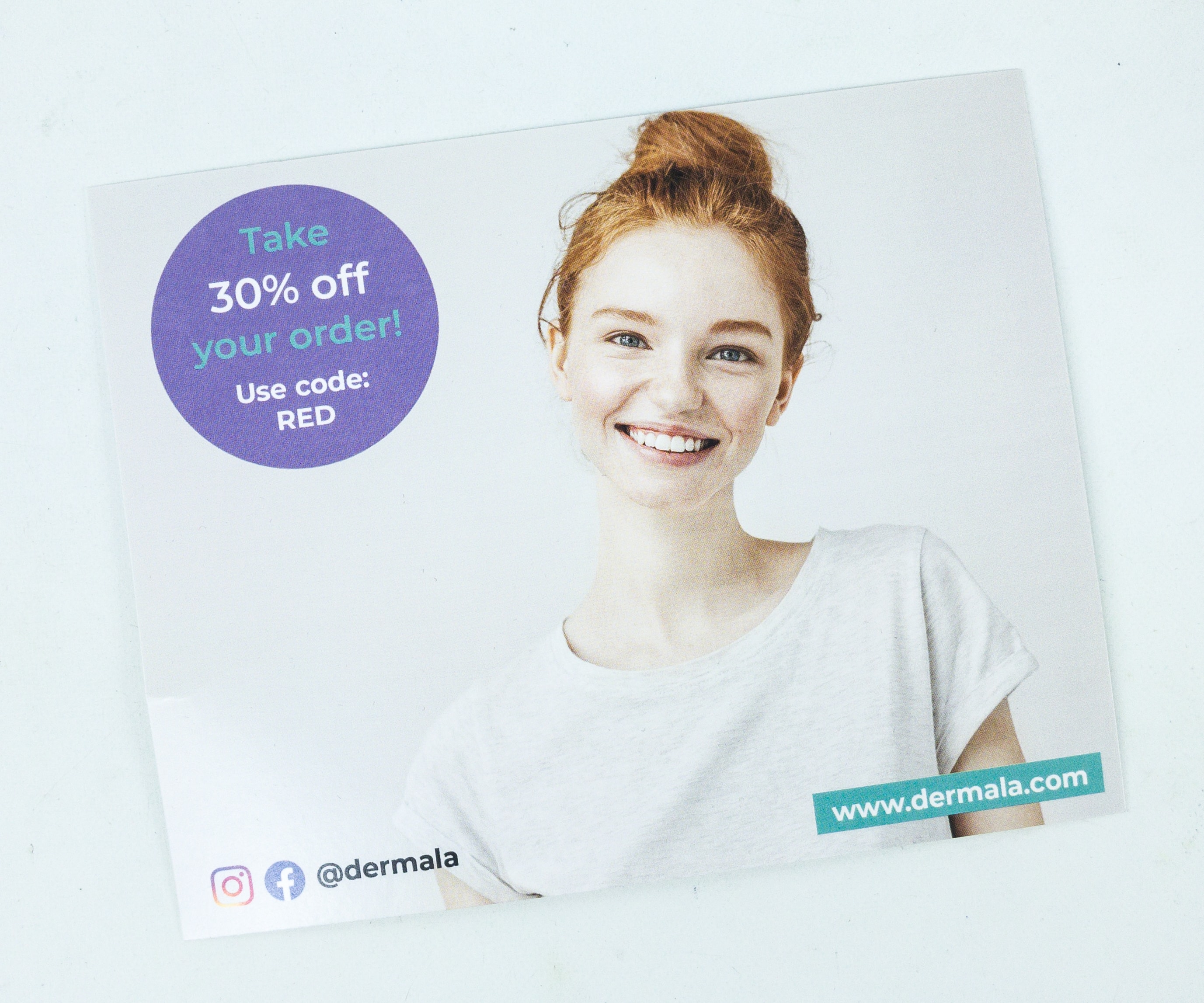 They even included a coupon code you can use on Dermala's online shop.
At the back, there are more information about the products from the brand.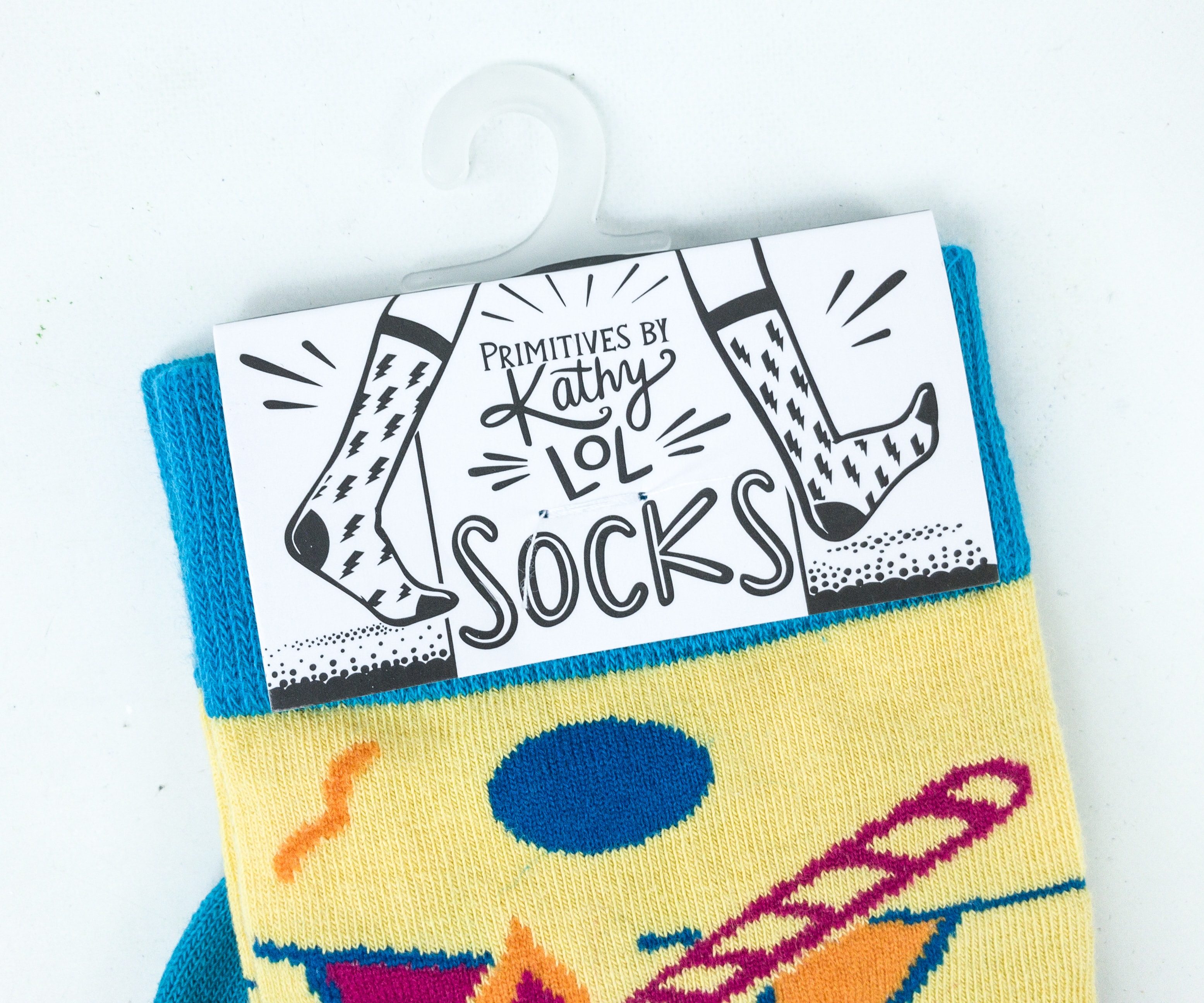 It's Someone's Birthday Somewhere Socks. I also got a cute and colorful pair of socks!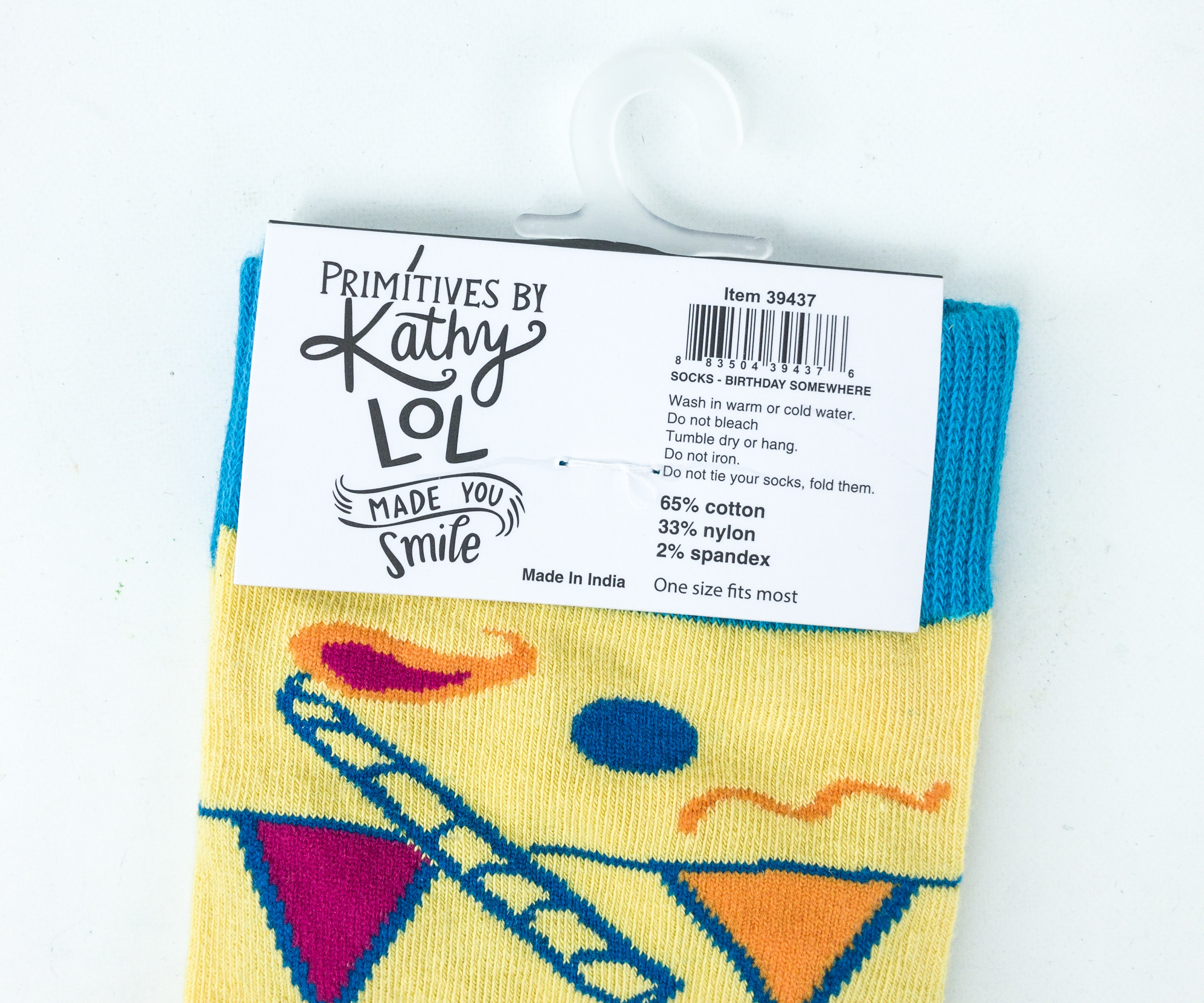 They're made of 65% cotton, 33% nylon, and 2% spandex.
The socks say "it's someone's birthday somewhere"!
I love the colorful design, with cakes, candles, buntings, and more. They also fit me comfortably!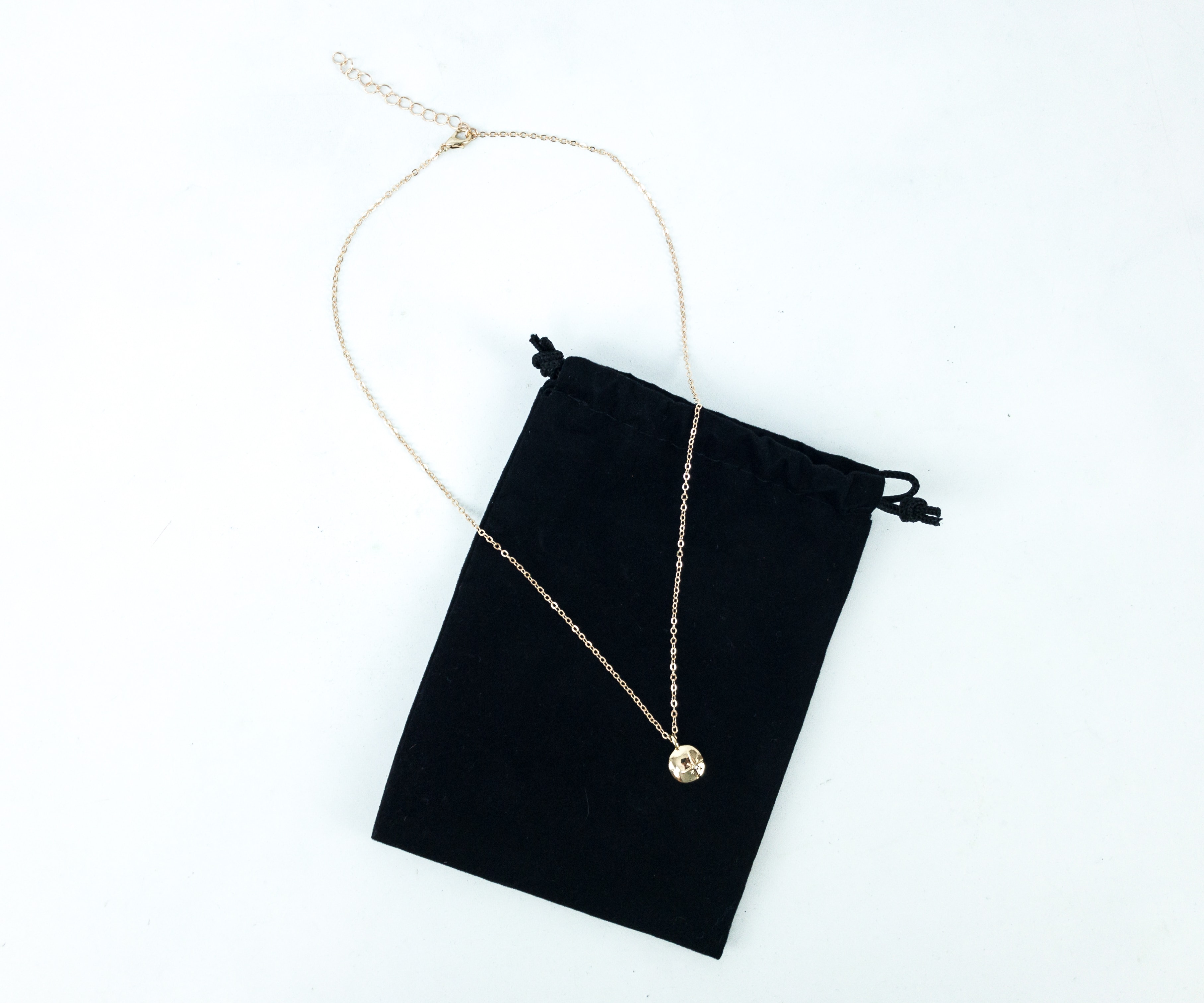 Starburst Necklace. Minimalist accessories are totally my style. This one is a simple necklace with a cute charm, and it arrived in a nice black drawstring pouch.
It comes with a lobster clasp and an extender chain.
The pendant features a starburst. It makes a nice accessory for everyday wear and it can be paired with various tops or dresses.
The back of the pendant is textured.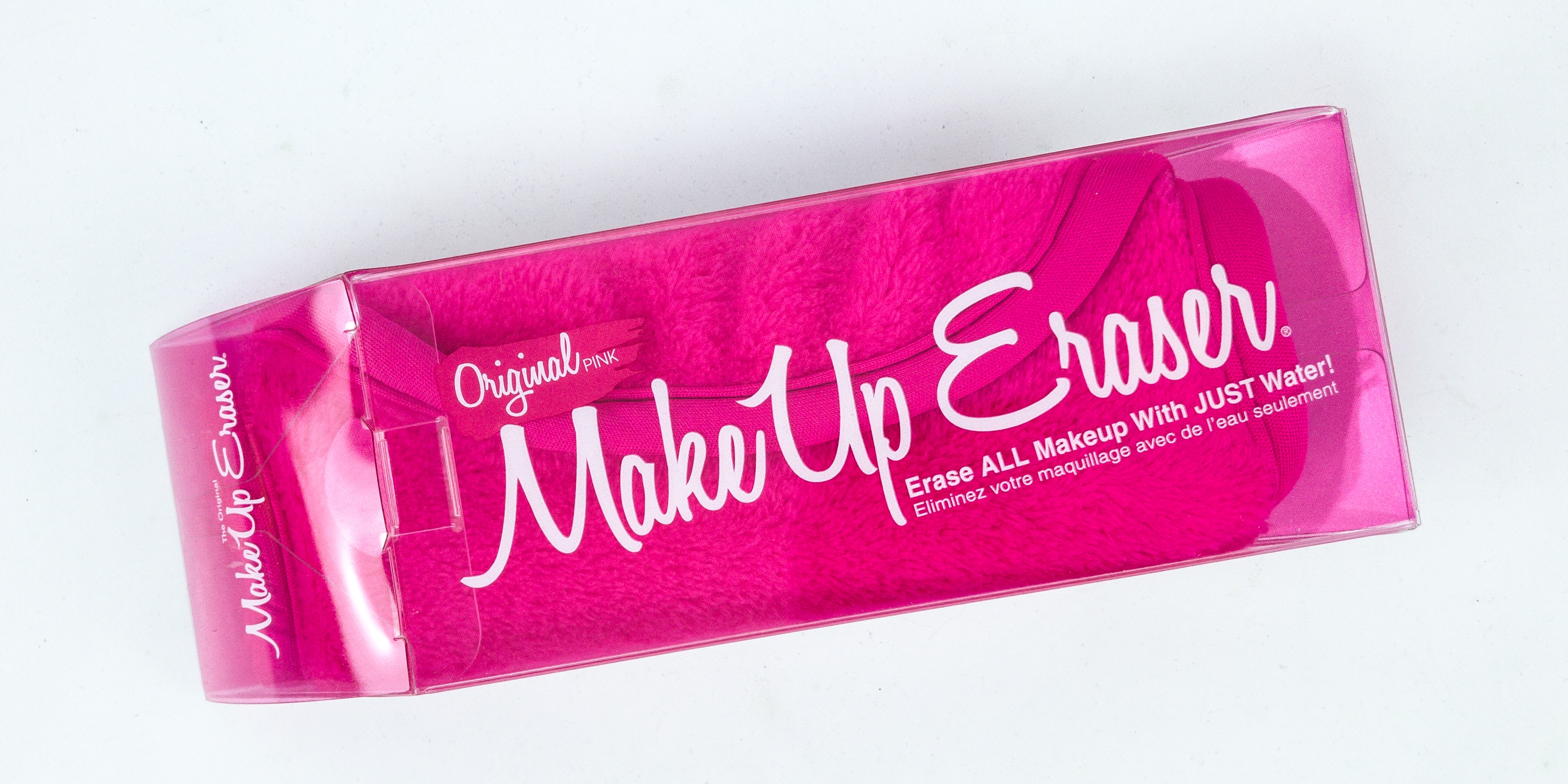 The Original MakeUp Eraser ($20) Eco-friendly beauty tools are always a win, like this make-up eraser that doesn't require anything else but water!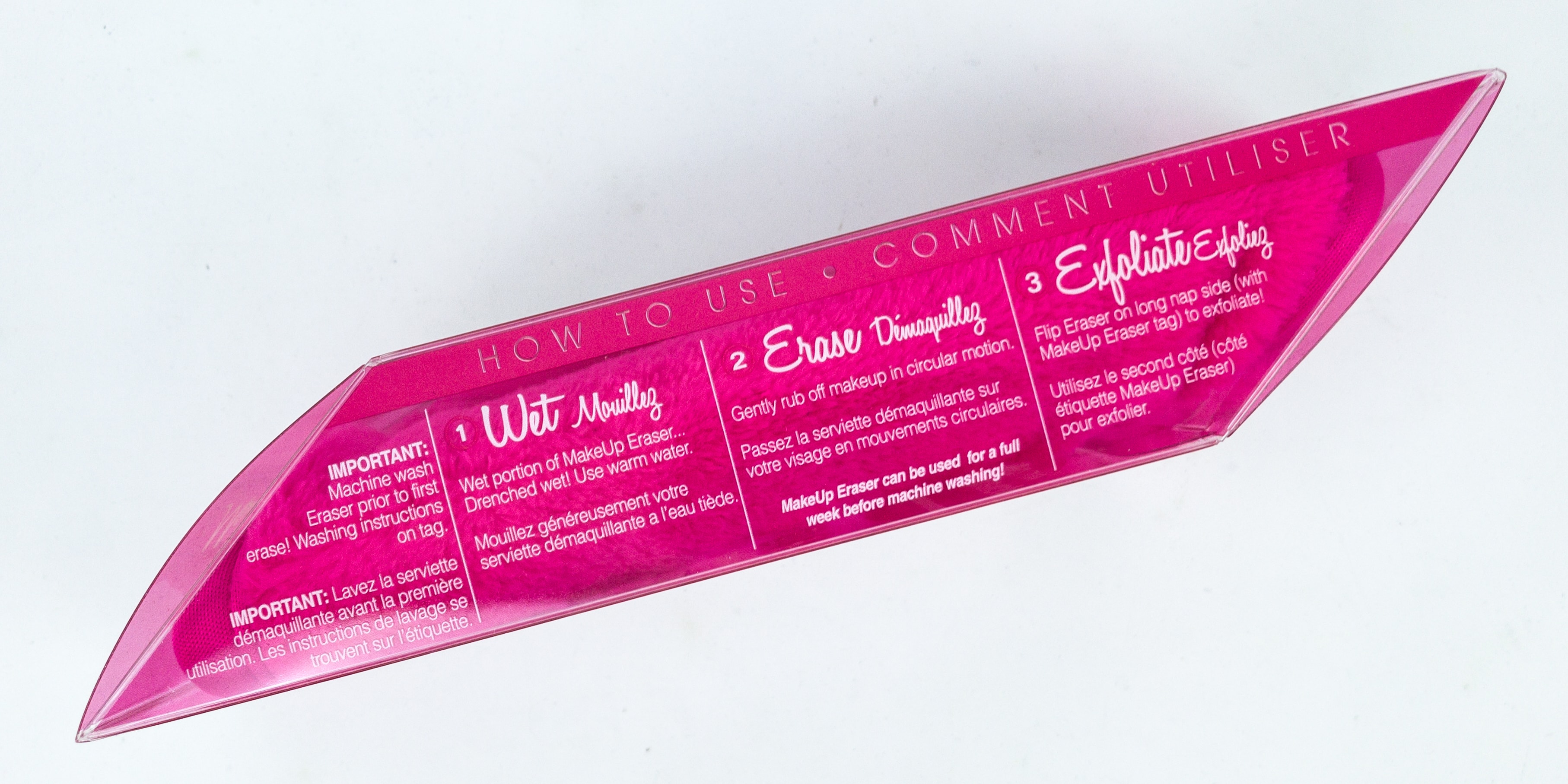 An alternative to disposable makeup wipes, this can be reused and rewashed for up to 1,000 times.
It comes in a bright pink color. The side with short fibers is for erasing makeup.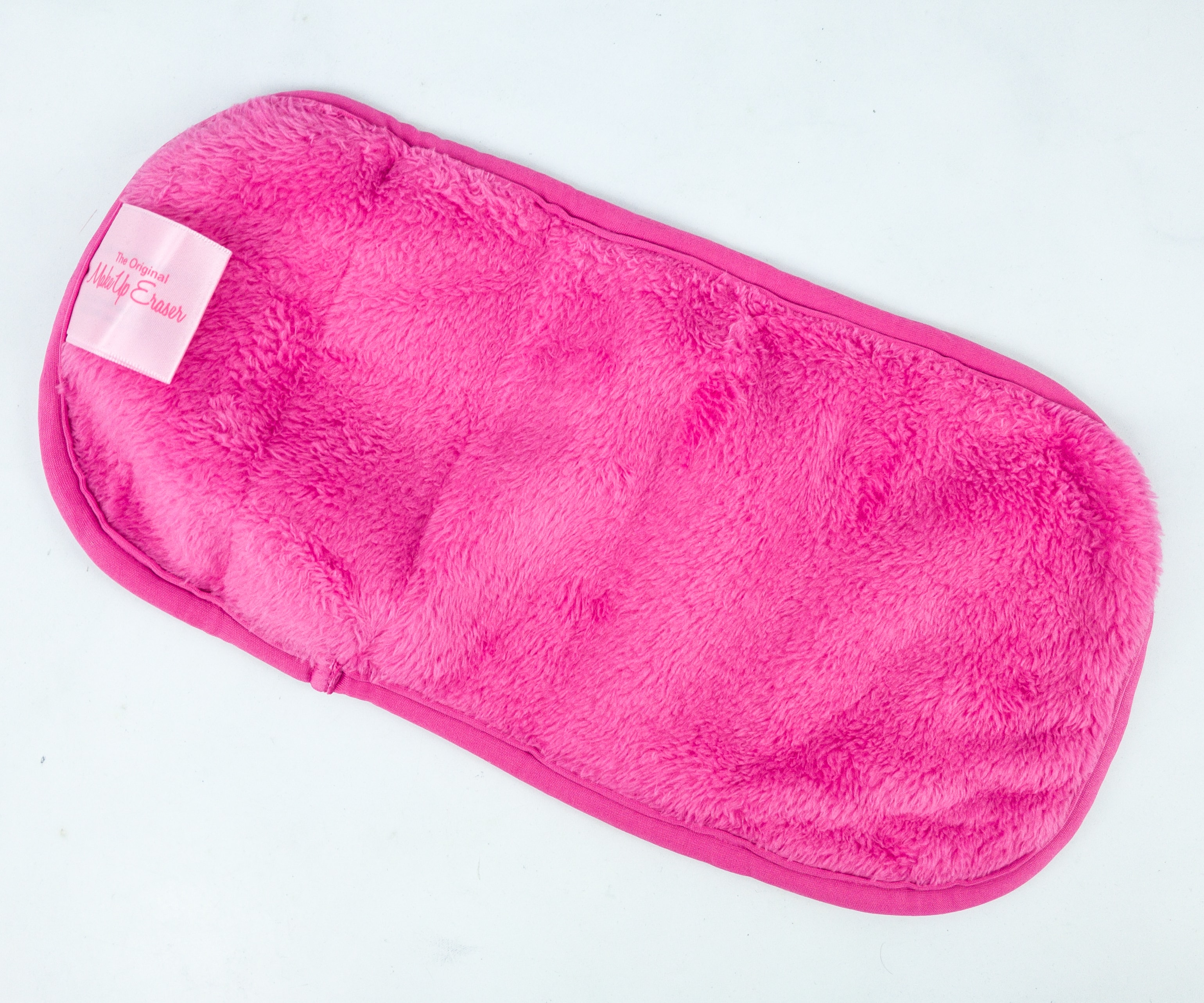 The side with long fibers is for exfoliating. Both sides are soft and gentle on the skin.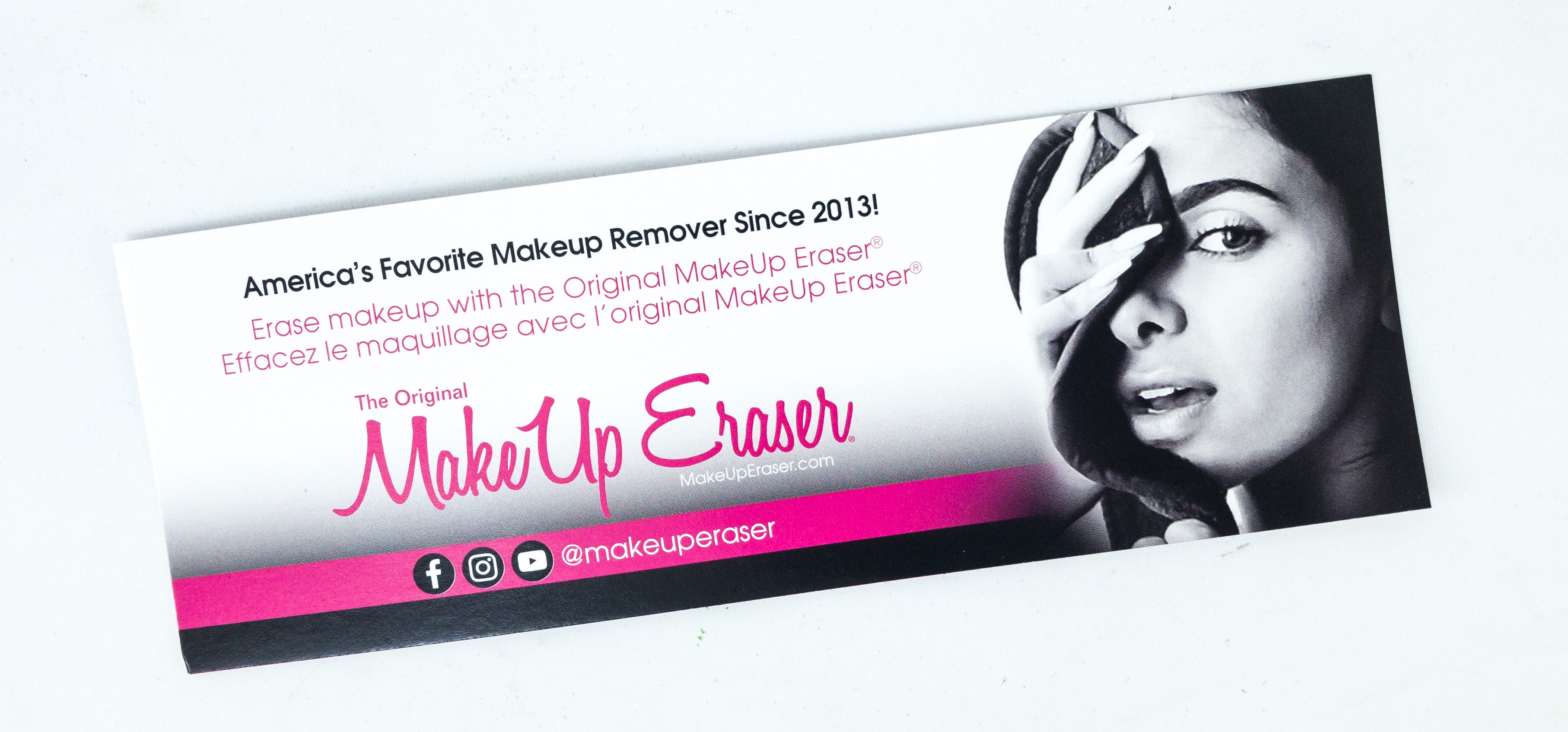 The makeup eraser also comes with an information card.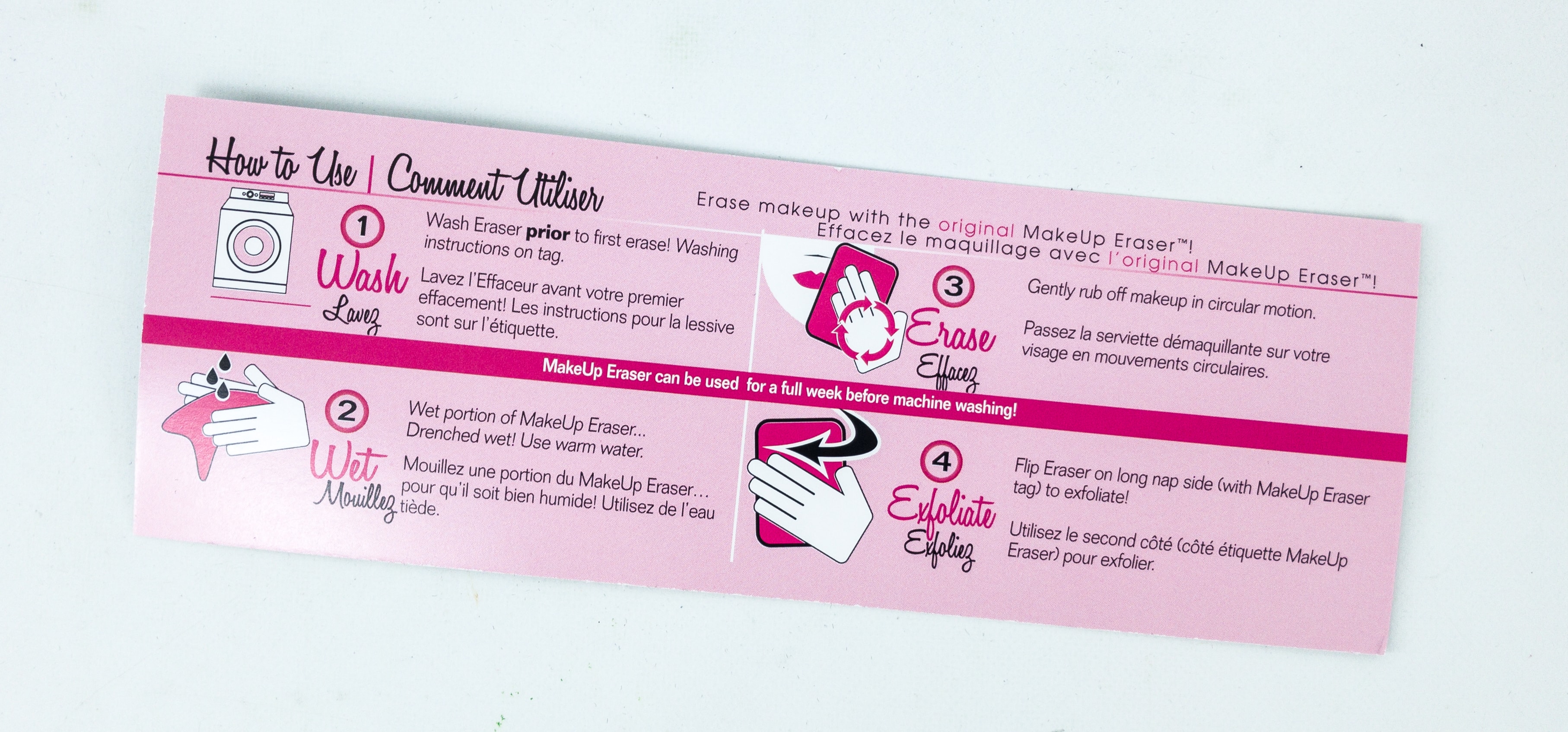 At the back are more detailed steps on how to use the makeup remover.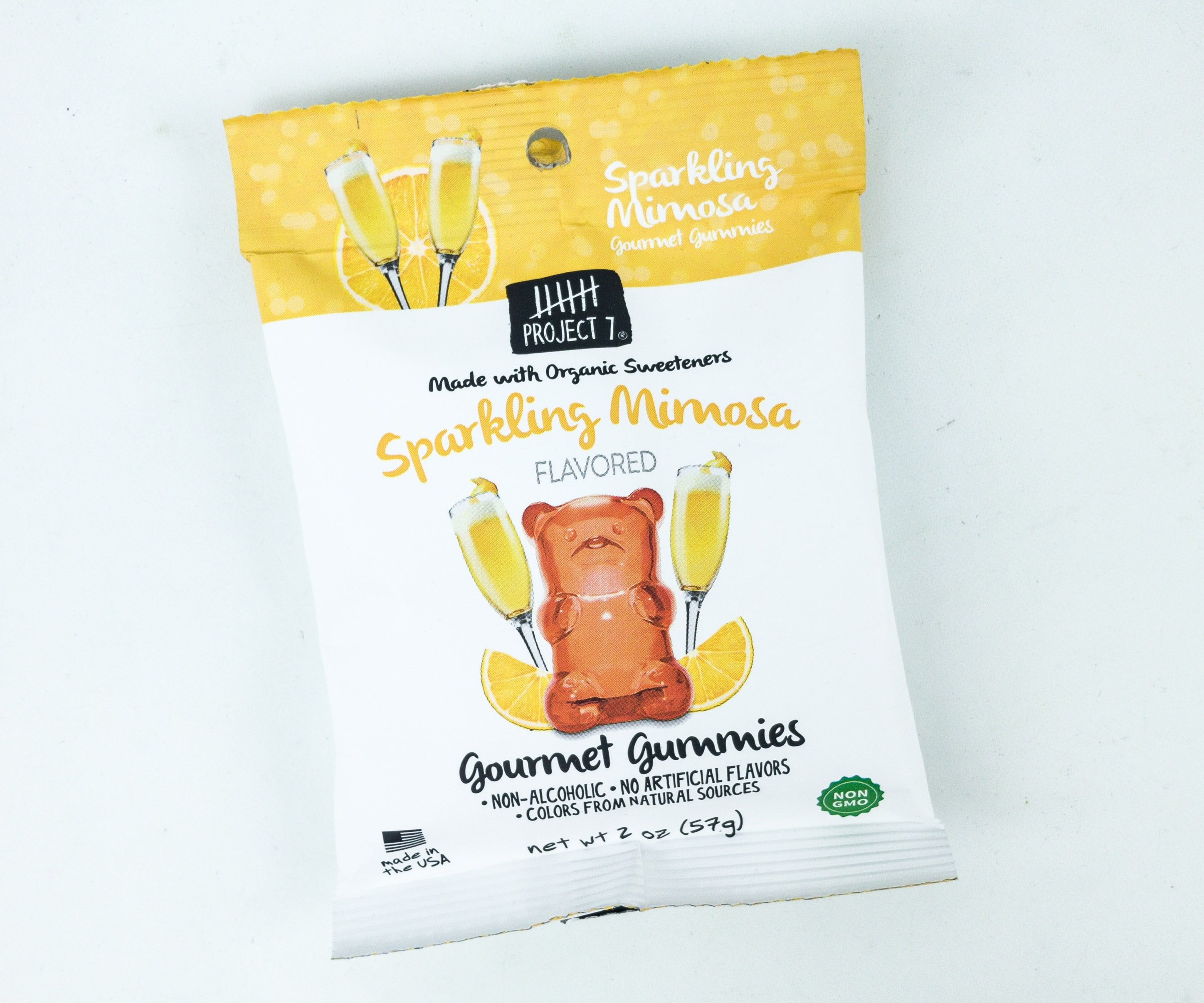 Project 7 Sparkling Mimosa Gourmet Gummies ($9.99) It's a pack of gourmet gummy candies. Each piece is sparkling mimosa-flavored, but they're non-alcoholic!
Citrusy and a bit sweet, these gummies are such a delight to munch on!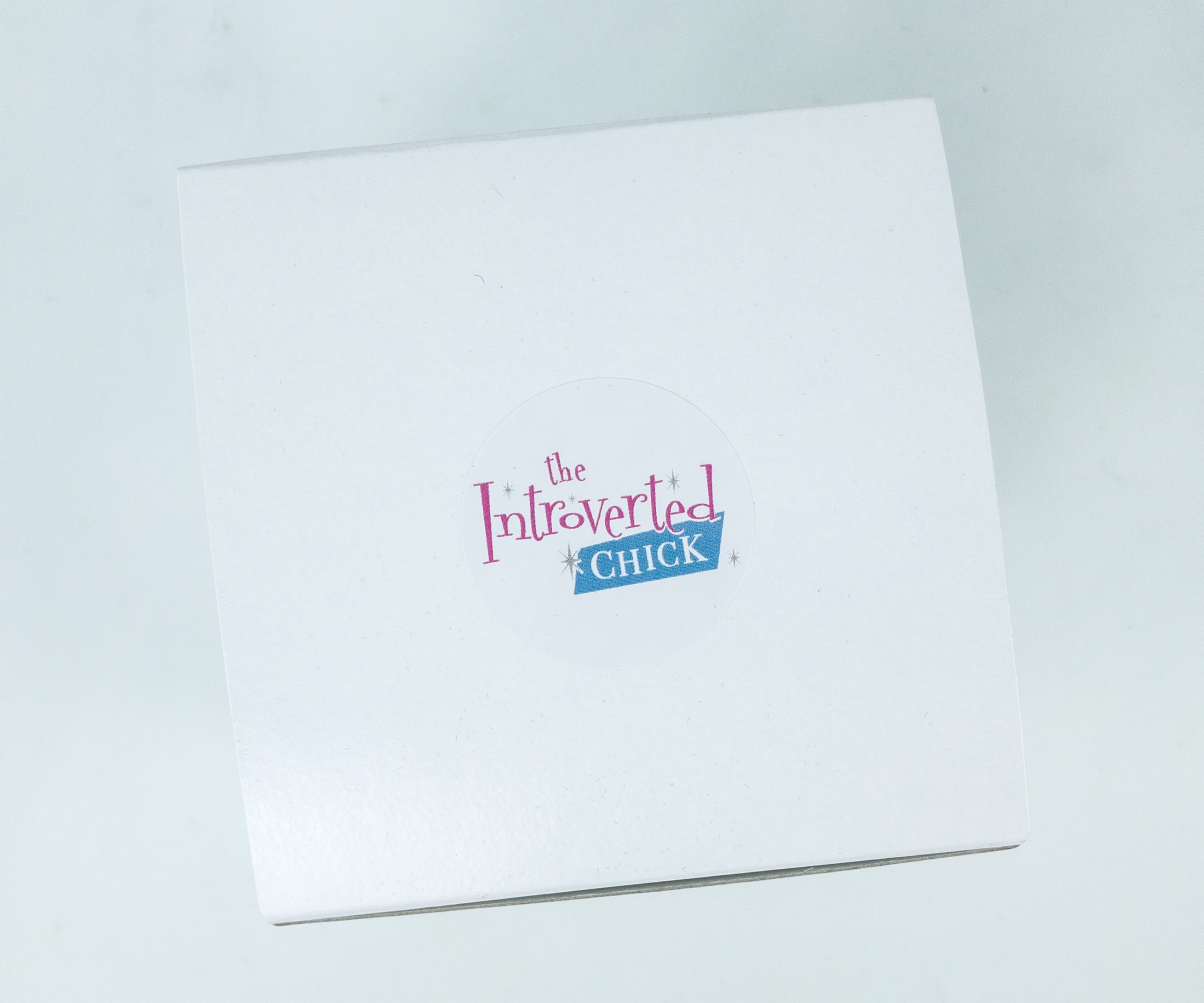 Homebody Stemless Wine Glass. The wine glass arrived secured in a nice box with the Introverted Chick logo.
Yas, homebody! There's nothing wrong with having solo wine nights at home and I'm definitely using this glass!
The Introverted Chick definitely understands what an introvert lifestyle is all about. I love getting items to use for my alone time and I appreciate that they also include items to encourage us. My favorites this month are the homebody glass and the book and talking button set. If you're an introvert and you love receiving surprises in the mail, this subscription is totally for you. Can't wait for the next box!
What do you think of The Introverted Chick box?