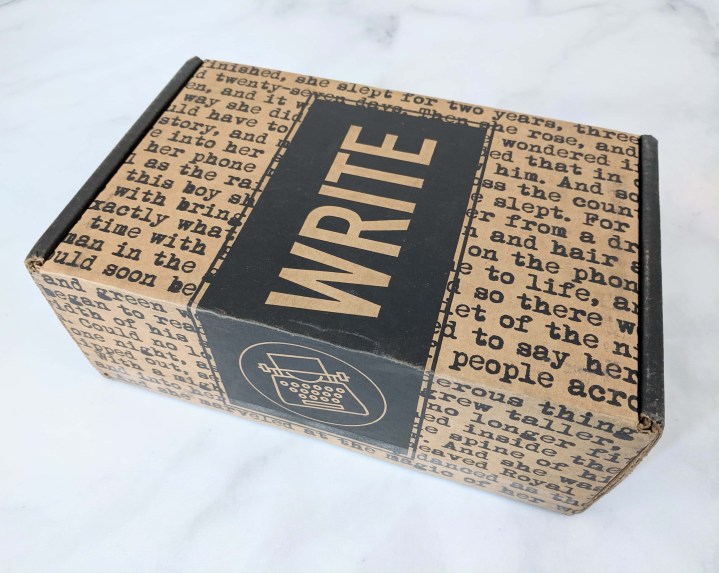 Scribbler is a monthly subscription box for novelists, created by authors, for authors. Scribbler is committed to helping writers improve their craft and reach their publishing goals, month after month.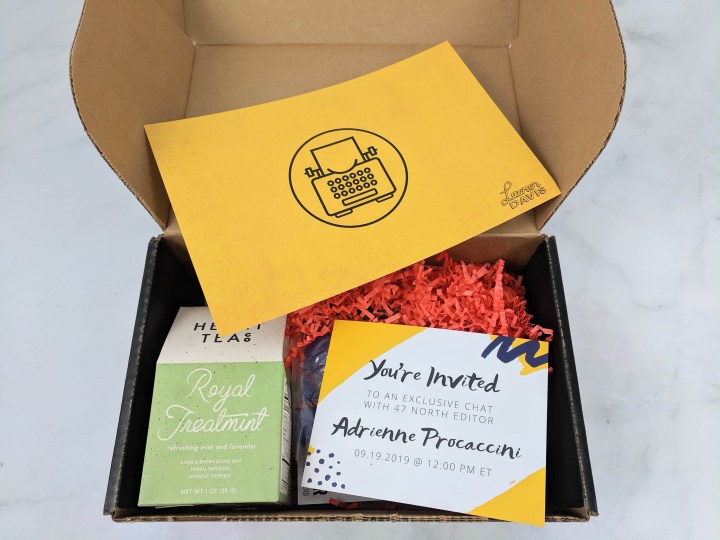 For $29.99 a month, you'll get a newly released fiction, a "Writing Passport" from the featured author to help you master the monthly theme, curated writerly gifts, and an invitation to communicate with a publishing professional.
Everything in the box!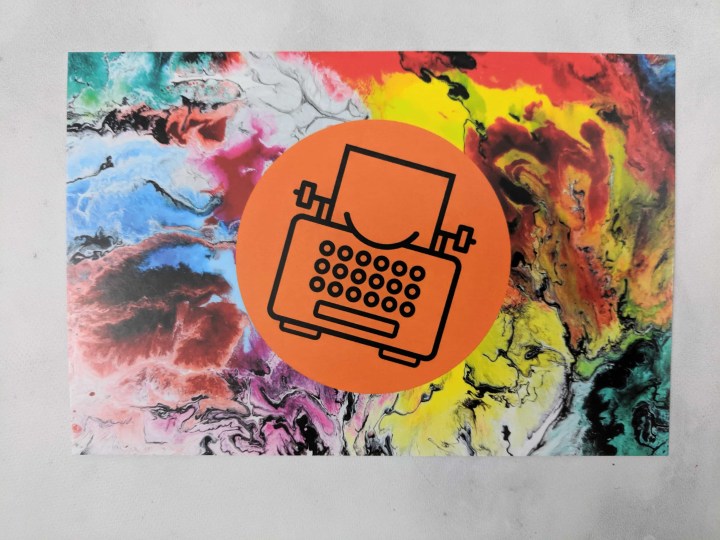 I love the design of this month's Scribbler's card!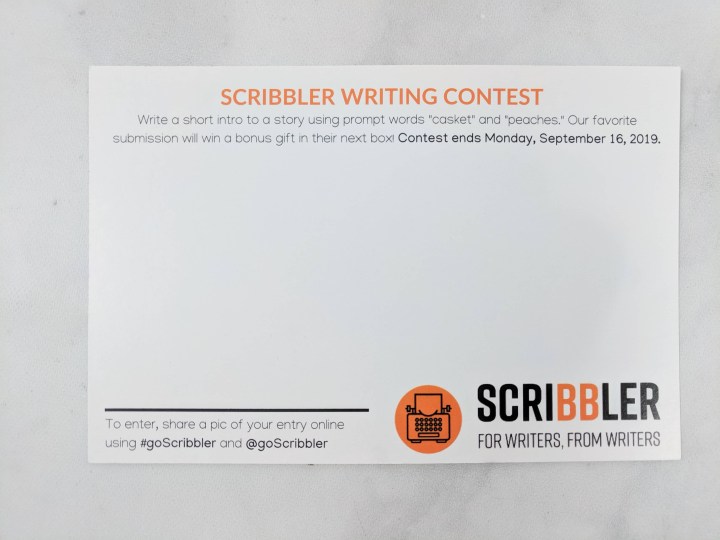 Every month, we are welcomed with a postcard from Scribbler with a writing context on the back. If you share your entry on their Instagram, you could get an extra gift in your next box!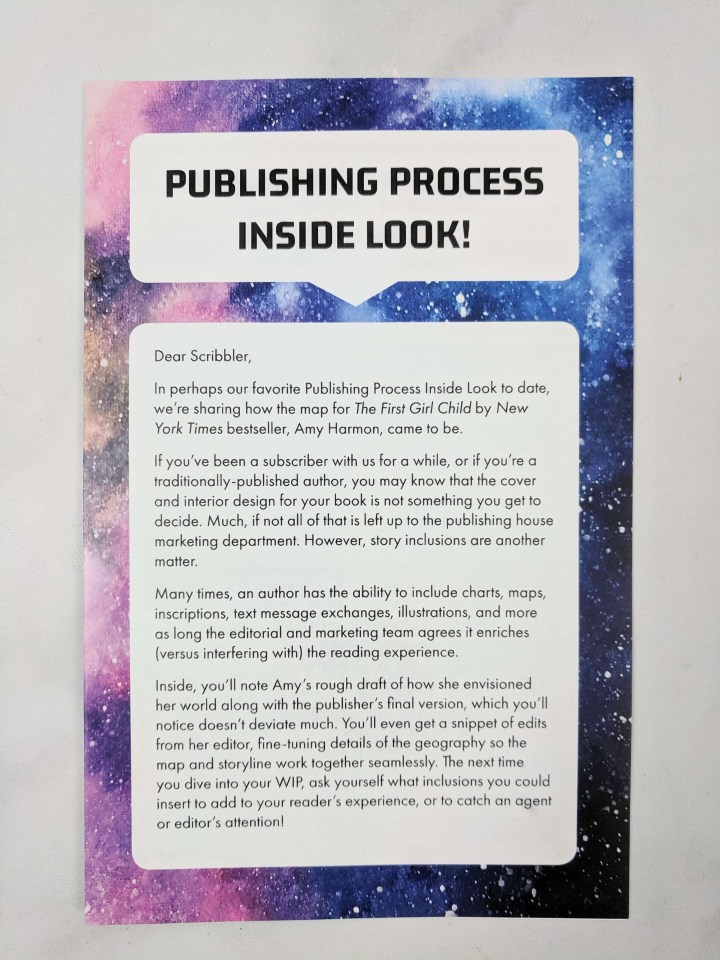 Every month, we are welcomed with a Publishing Process Inside Look.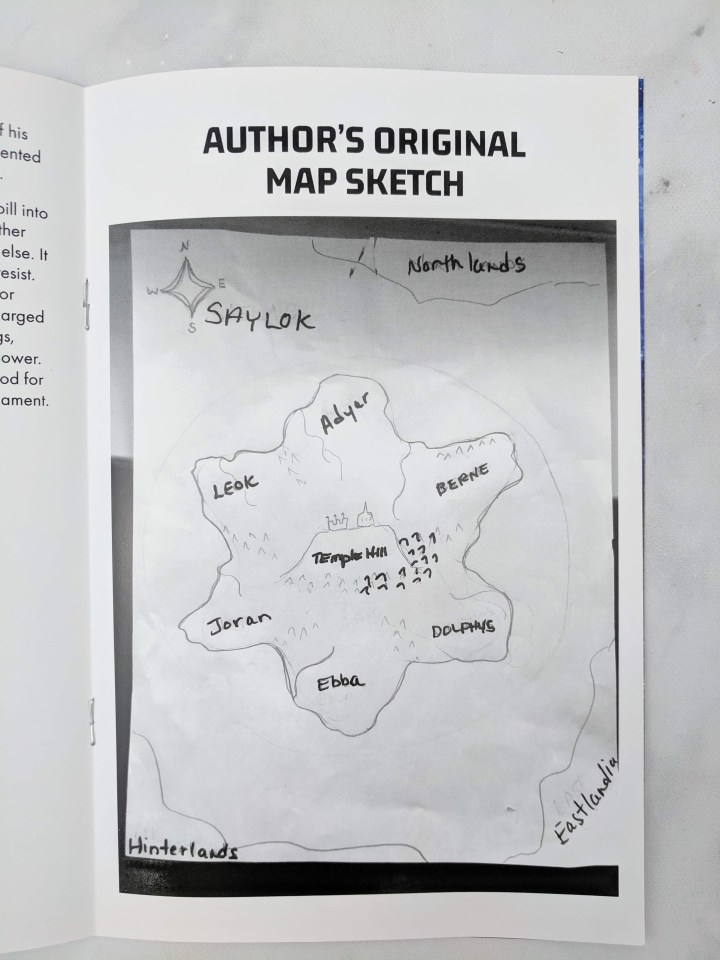 For August, we are introduced to the inclusions a novel can have, like a map or some other important illustrations.
This month, we have a comparison between the map the author Amy Harmon drew for her book "The First Girl Child" and the publisher's final version.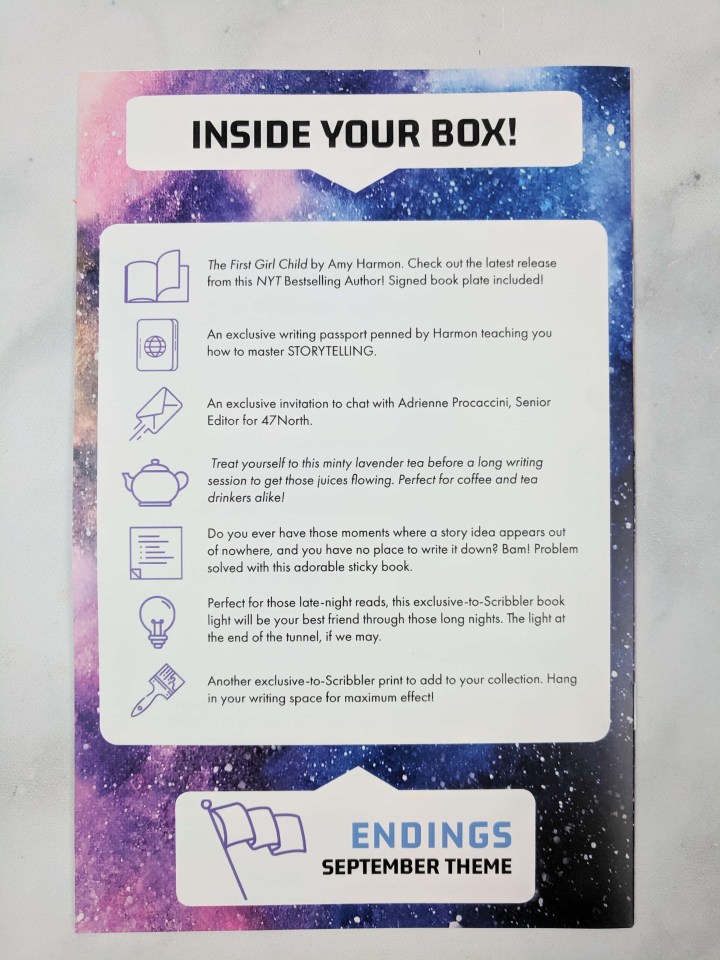 At the back of the booklet, we have a list of the items in the box.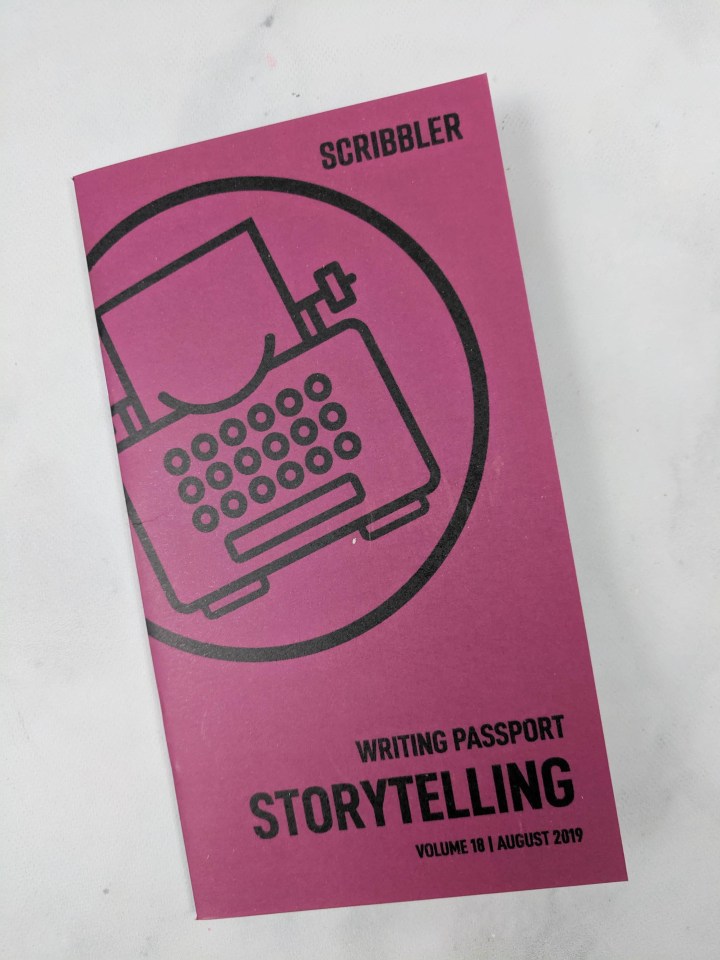 This month's theme is Storytelling.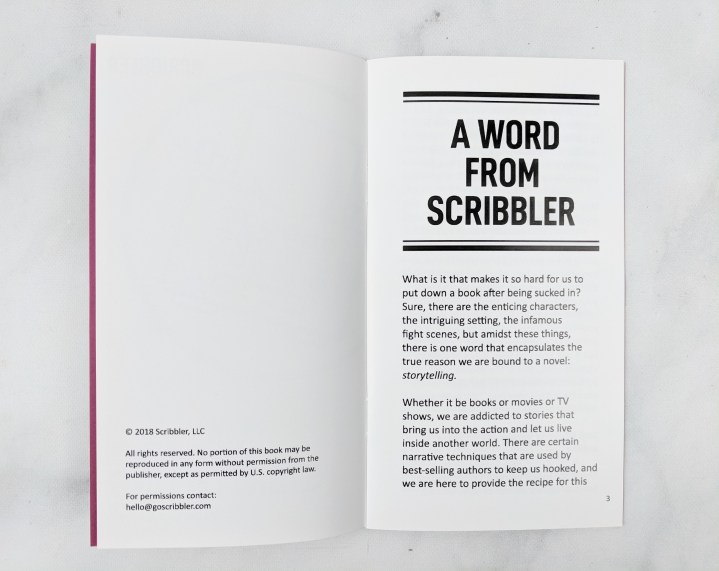 There's a quick introduction in the booklet about why the featured book was chosen.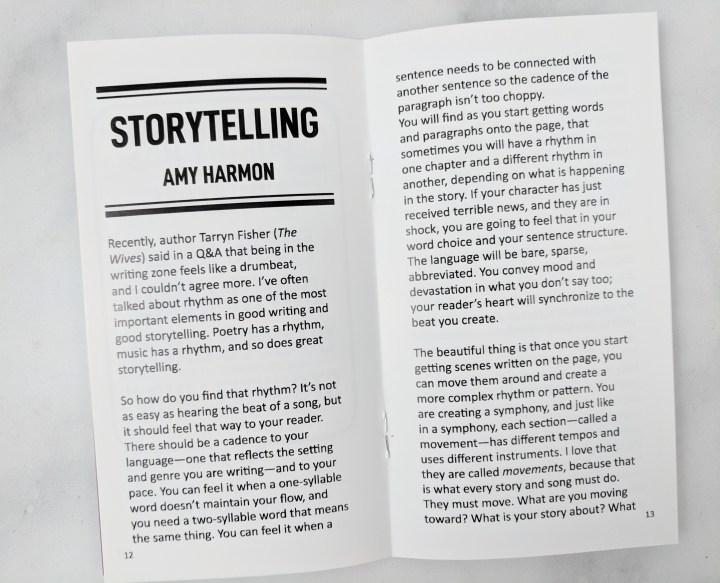 There are no exercises in the booklet to improve our skills, but we have an insight about Storytelling from this month's author, Amy Harmon, point of view. It's a nice way to familiarize ourselves with the concept.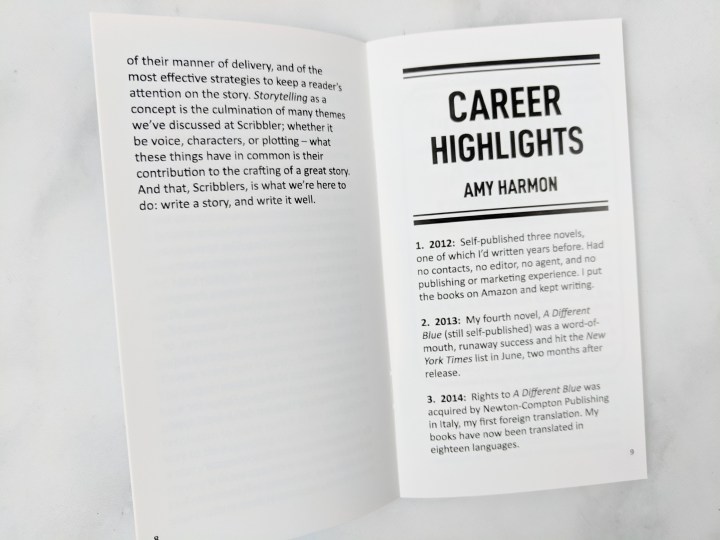 We also have the career highlights of the author.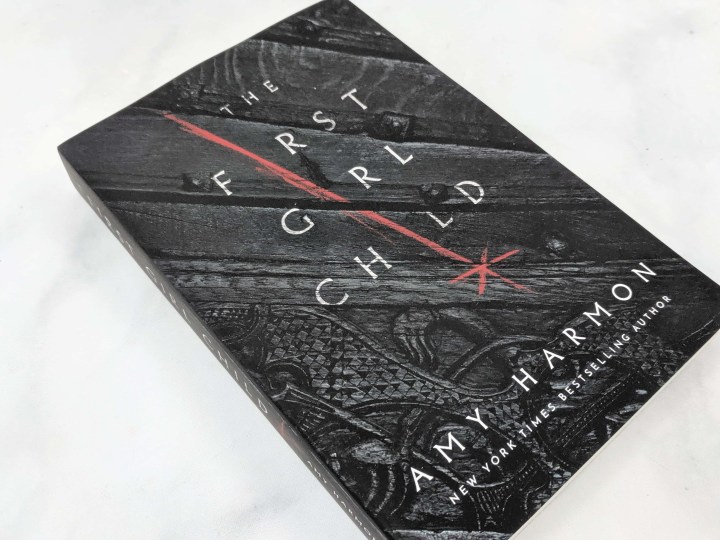 The book this month is a paperback copy of The First Girl Child by Amy Harmon.  From Amazon:
Bayr of Saylok, bastard son of a powerful and jealous chieftain, is haunted by the curse once leveled by his dying mother. Bartered, abandoned, and rarely loved, she plagued the land with her words: From this day forward, there will be no daughters in Saylok.

Raised among the Keepers at Temple Hill, Bayr is gifted with inhuman strength. But he's also blessed with an all-too-human heart that beats with one purpose: to protect Alba, the first girl child born in nearly two decades and the salvation for a country at risk.

Now the fate of Saylok lies with Alba and Bayr, whose bond grows deeper with every whisper of coming chaos. Charged with battling the enemies of their people, both within and without, Bayr is fueled further by the love of a girl who has defied the scourge of Saylok.
​
What Bayr and Alba don't know is that they each threaten the king, a greedy man who built his throne on lies, murder, and betrayal. There is only one way to defend their land from the corruption that has overtaken it. By breaking the curse, they could defeat the king…but they could also destroy themselves.
That look like a really interesting fantasy/romance read !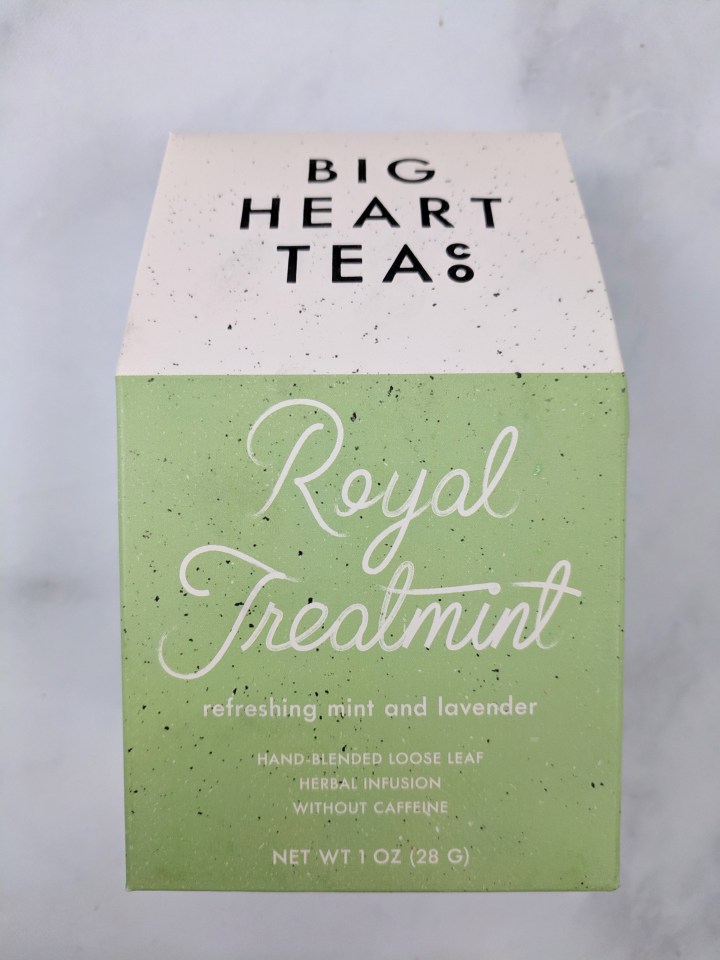 Big Heart Tea – Royal Treatment – Mint and Lavender. I love a good herbal tea and lately, I've been on a mint and lavender tea kick, and I was so happy to see my favorite flavor in this month's box! I find this blend refreshing, but calming at the same time. Like a day at the spa!
It's a loose tea, so you can adjust the flavor strength or make a big pot of tea! It's perfect for long evening writing session, when you still want to be able to go to bed right after that last sentence. Or page. Or right after finishing this chapter. Yeah, writing is like reading in a lot of ways!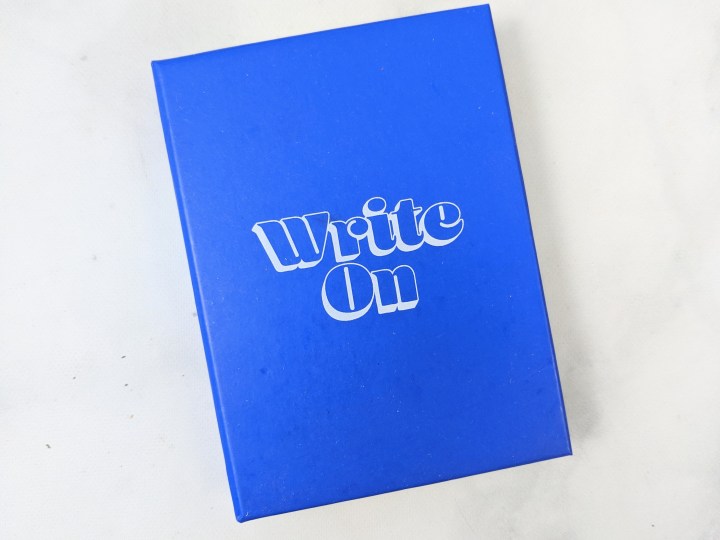 Write On Sticky Book. I love sticky notes. I sometimes have only a two or three words idea (like a prompt) that I don't want to forget for later, or just to write down who's the real murderer in my story. My monitor is decorated with little post it of different colors.
Having a hard cover handy little notebook to keep my sticky notes safe is awesome! It's also helpful for when you take notes while reading a book.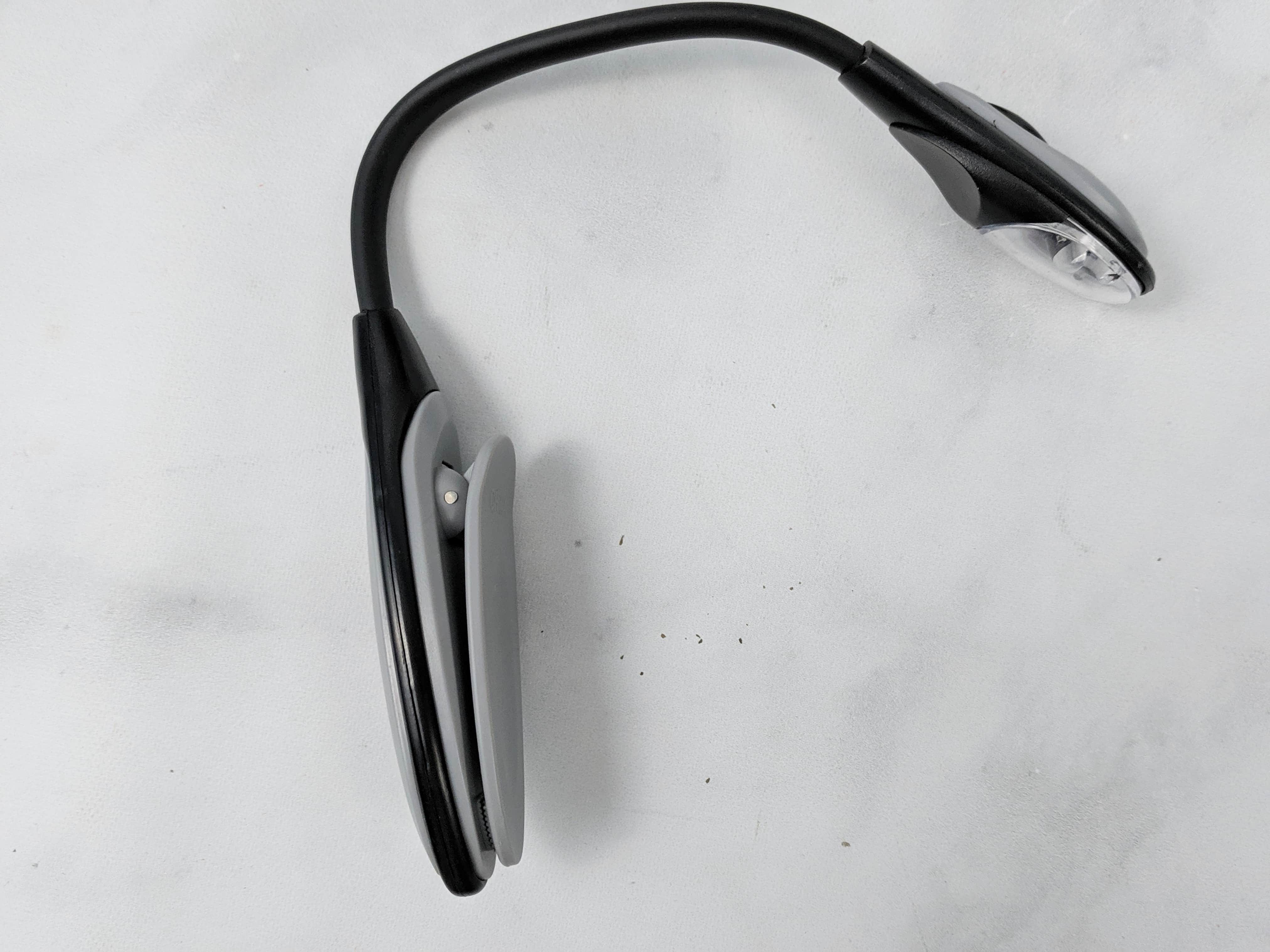 Book Light. This is perfect to read in bed, or write in bed, I do both. The clip can hold on a hardbook cover, but I'm not sure it would stay in place for anything thicker.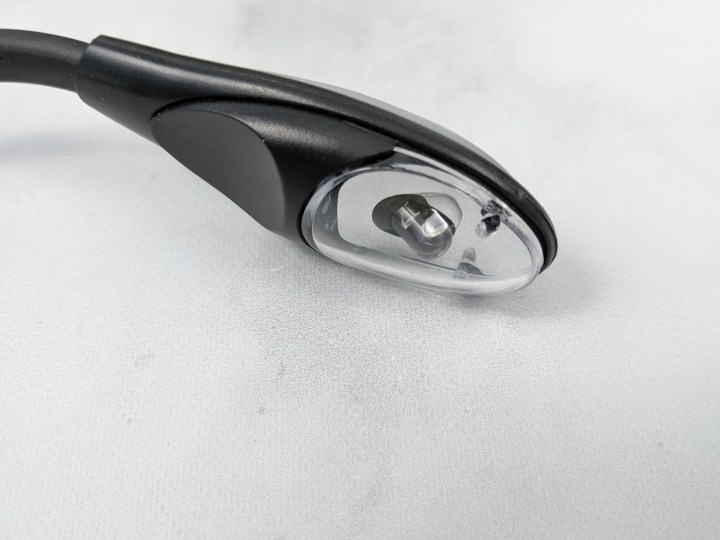 It features a led that will light up everything!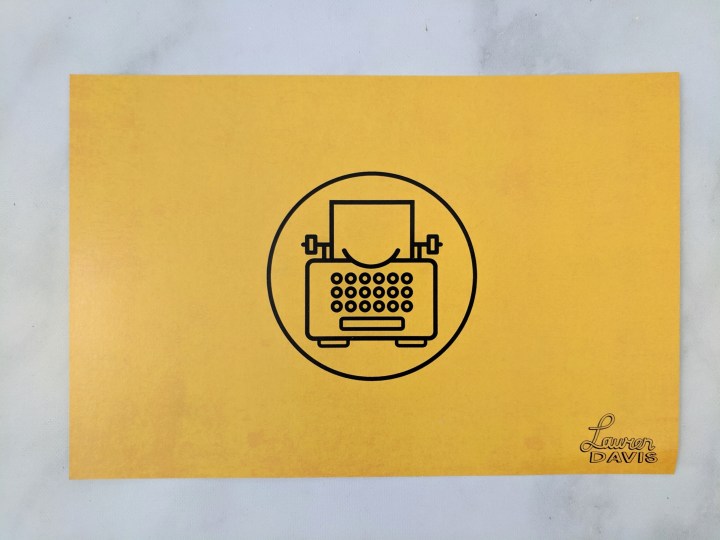 This month, we received an other exclusive-to-Scribbler print.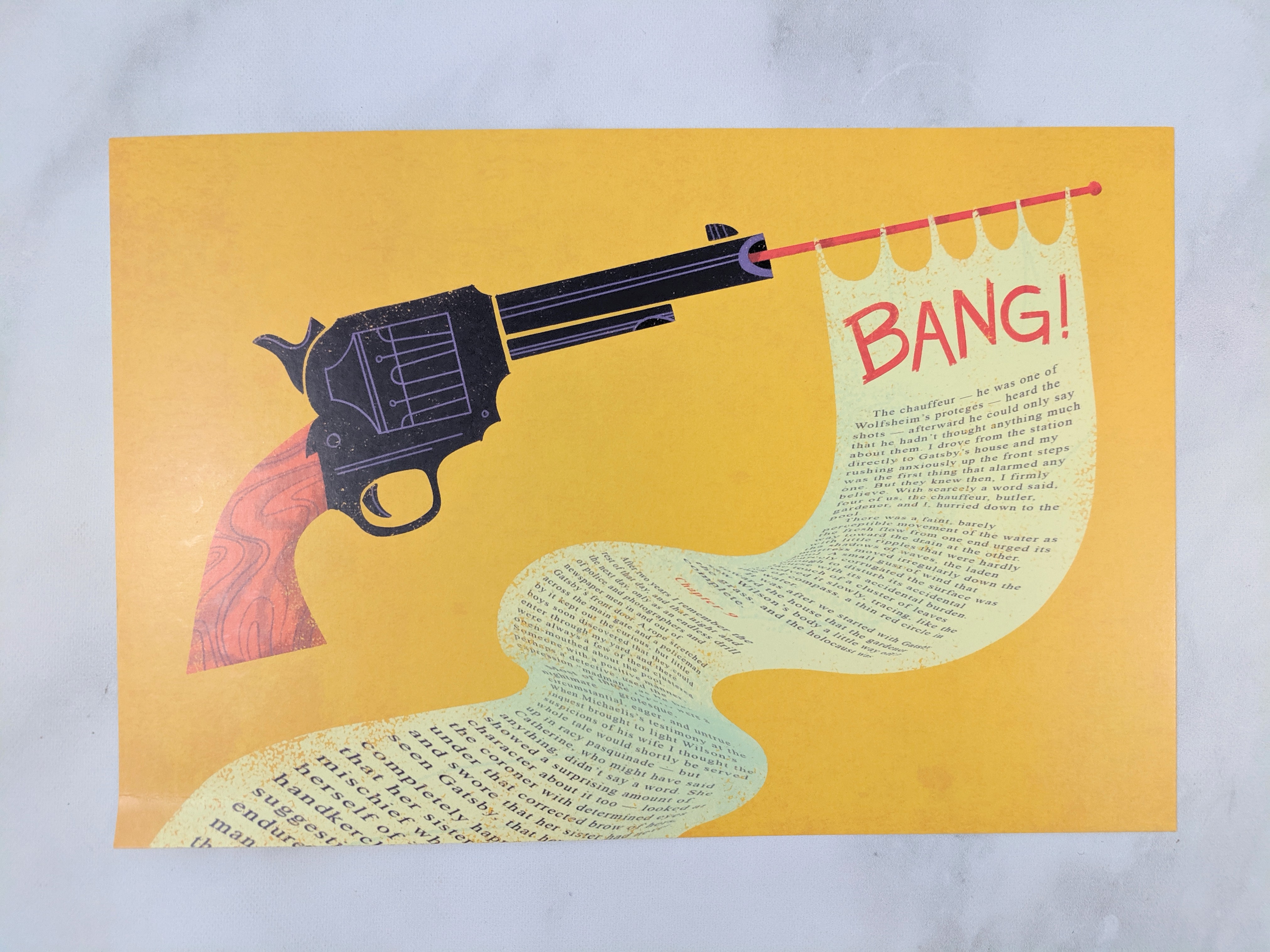 This is such a fun print!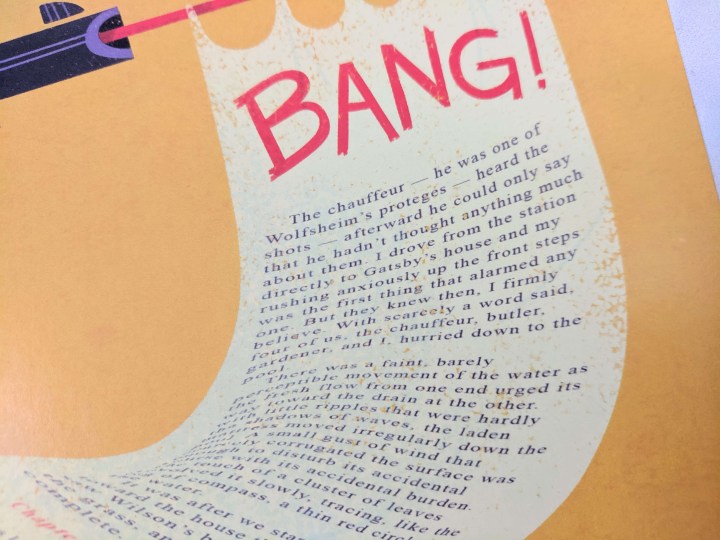 And it features the end of Chapter 8 and beginning of Chapter 9 of The Great Gasby by F. Scott Fitzgerald.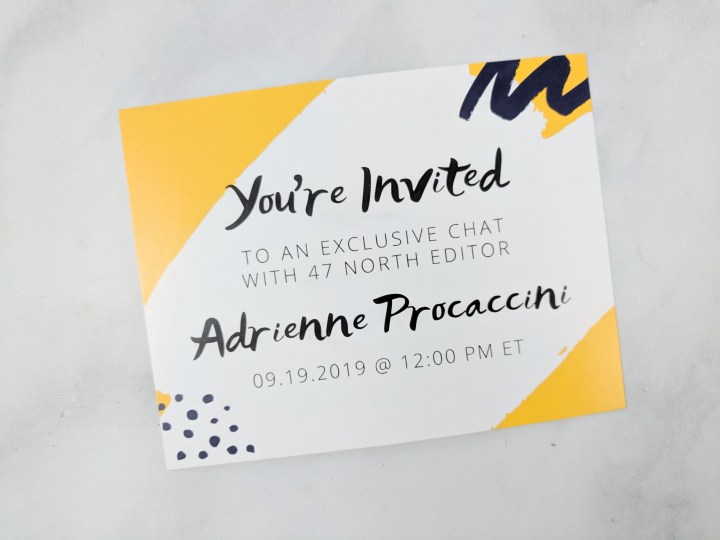 Invitation. This month's invitation is for a chat with Adrienne Procaccini. The invitation is for September 19th, which gives all subscribers, even those outside the USA, a chance to get their box and get ready for this chat.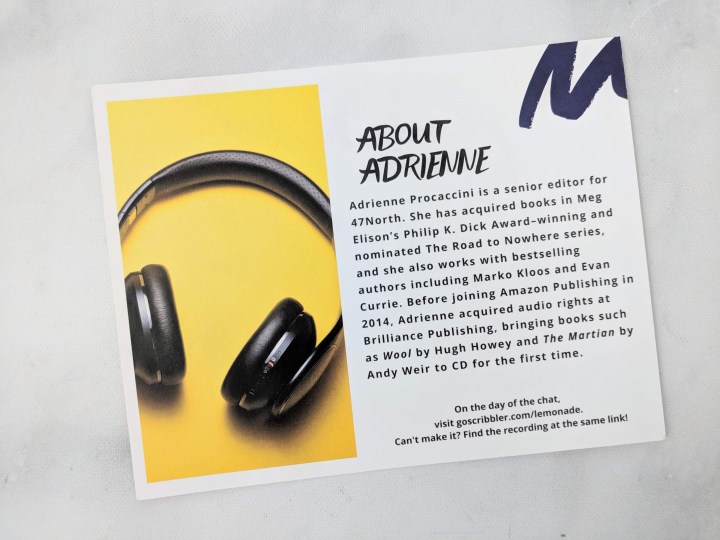 She is a senior editor at 47 North, a publishing imprint of Amazon Publishing.
This was a nice box from Scribbler. The book sounds really interesting, and the tea will be put to good use, same as the sticky book! The Writing Passport always gives us nice insights and this month's Storytelling was quite interesting. It's also amazing to have the opportunity to connect with people in the industry and have insights from published authors!
What do you think of this month's box?