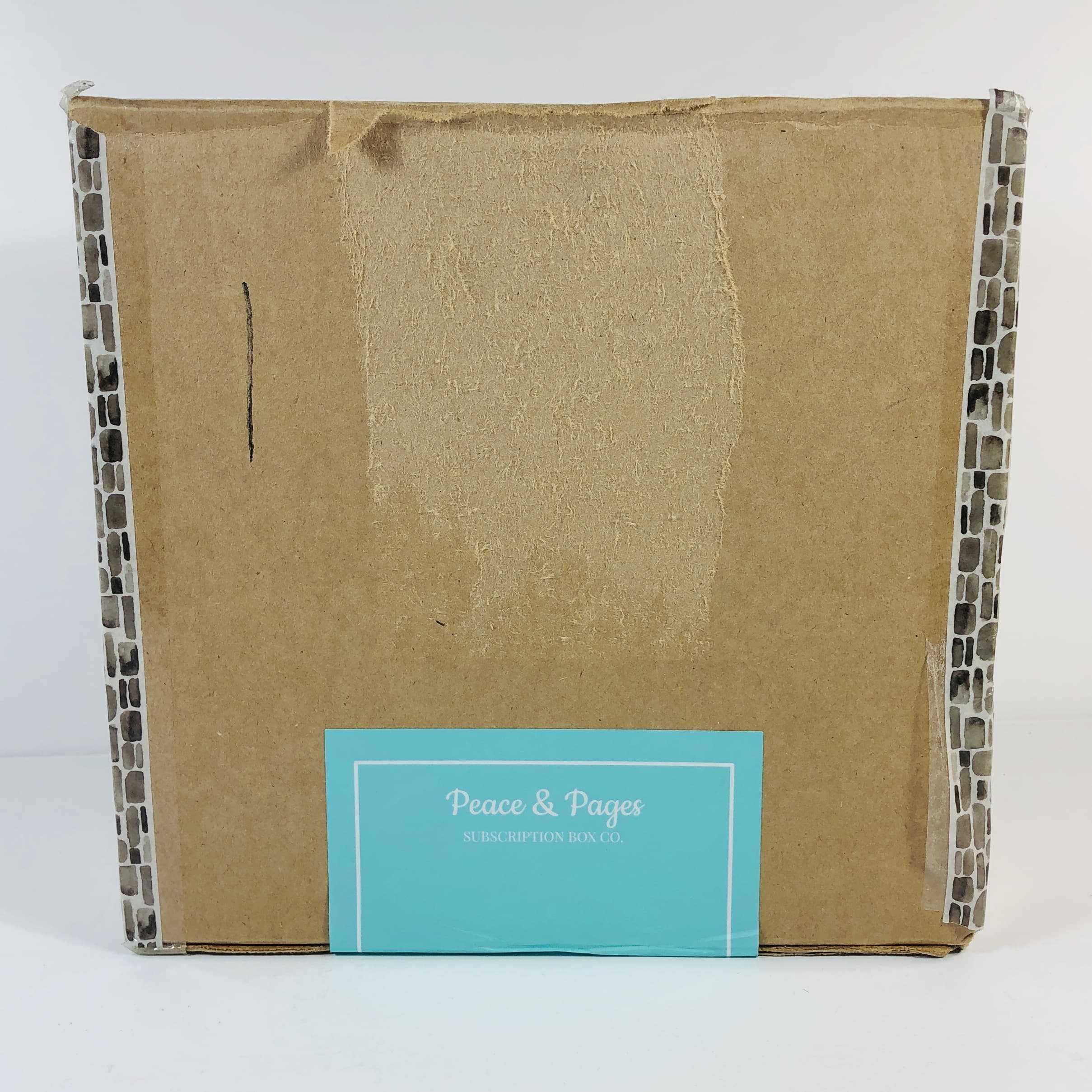 Peace & Pages is a new monthly subscription for those who love to read and relax! There are two box options: the Basic and the Deluxe. The Basic ($25.99) delivers a new book in the genre of your choice, a full-sized bath/body product, and a full-sized aromatherapy product. The Deluxe ($37.99) delivers the book, full-sized bath/body product, a full-sized aromatherapy product, a gourmet snack or drink, and a book-related gift or accessory. Shipping is $6.99 per box. Peace & Pages focuses on natural and handmade products from small businesses all over the US.
A positively-reviewed paperback book in new/like new, unread condition.
Hand-selected, full-sized products from small businesses all over the United States.
Special focus on natural and handmade products.
Both monthly and bi-monthly subscription options.
Discounts offered with all pre-payment options.
DEAL: Get 10% off your first box! Use coupon code HELLO10.
I found an envelope inside my box.
It had a card with info on the products in my box, although it doesn't list my book. That will vary for each subscriber based on your chosen genre. In fact, you choose 3 different genres from the following list when you sign up: Contemporary Fiction, Mystery/Thriller/Suspense, Science Fiction/Fantasy, Romance, Historical Fiction, Classics, True Crime, Christian Fiction, Non-Fiction: History, Biography, Chick Lit, and Horror.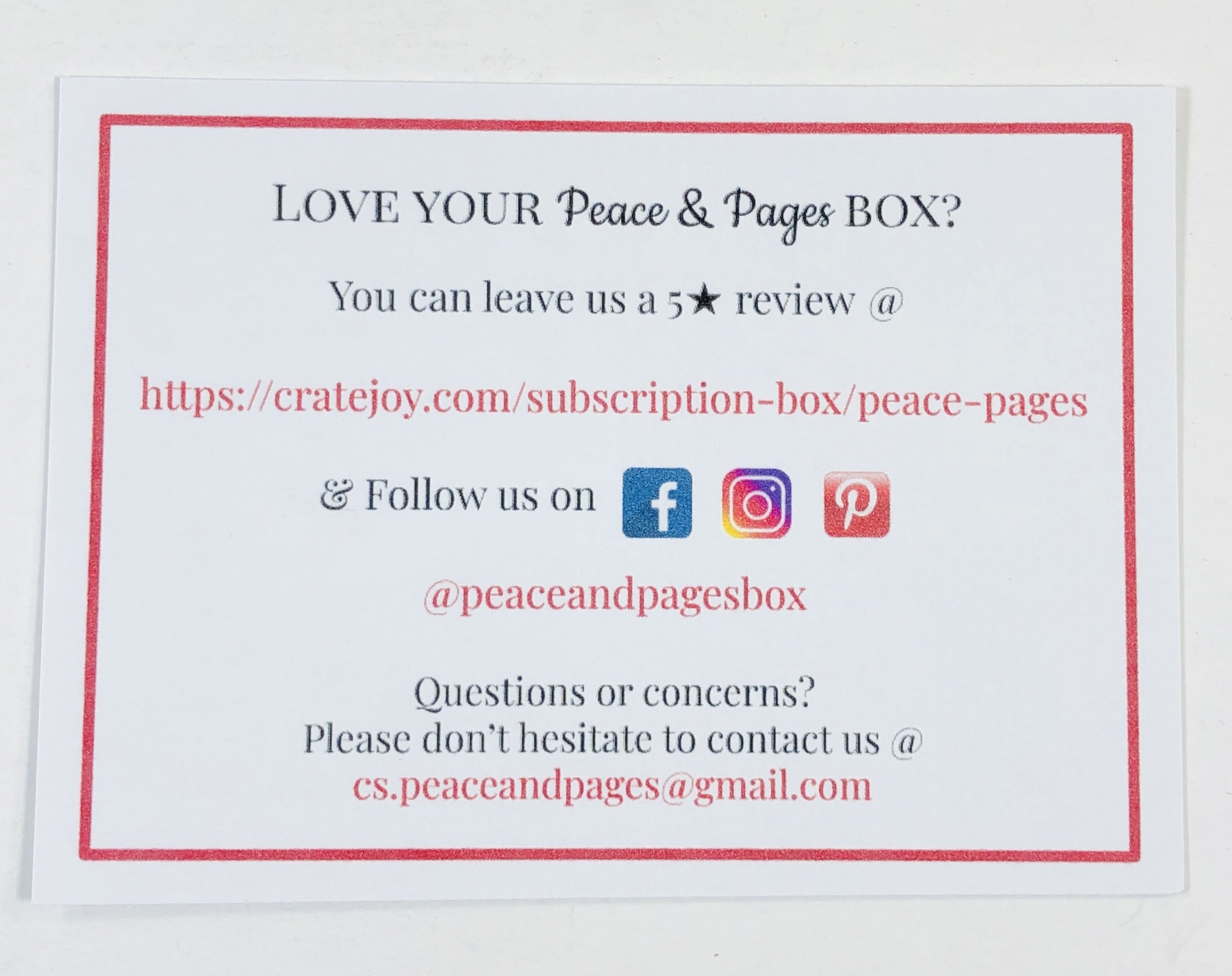 If you love your box then please leave a review on Cratejoy!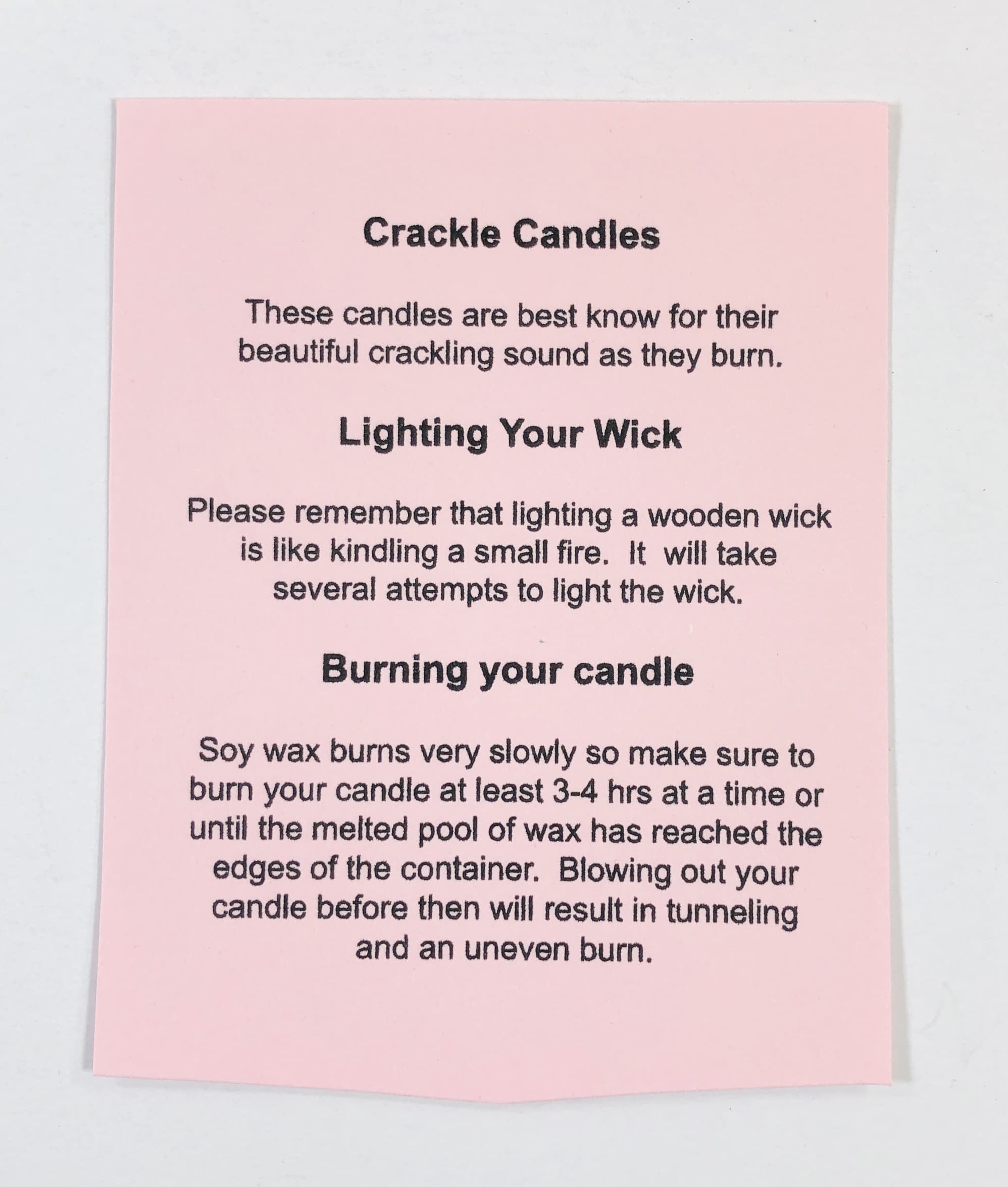 One of the items came with some brief instructions too.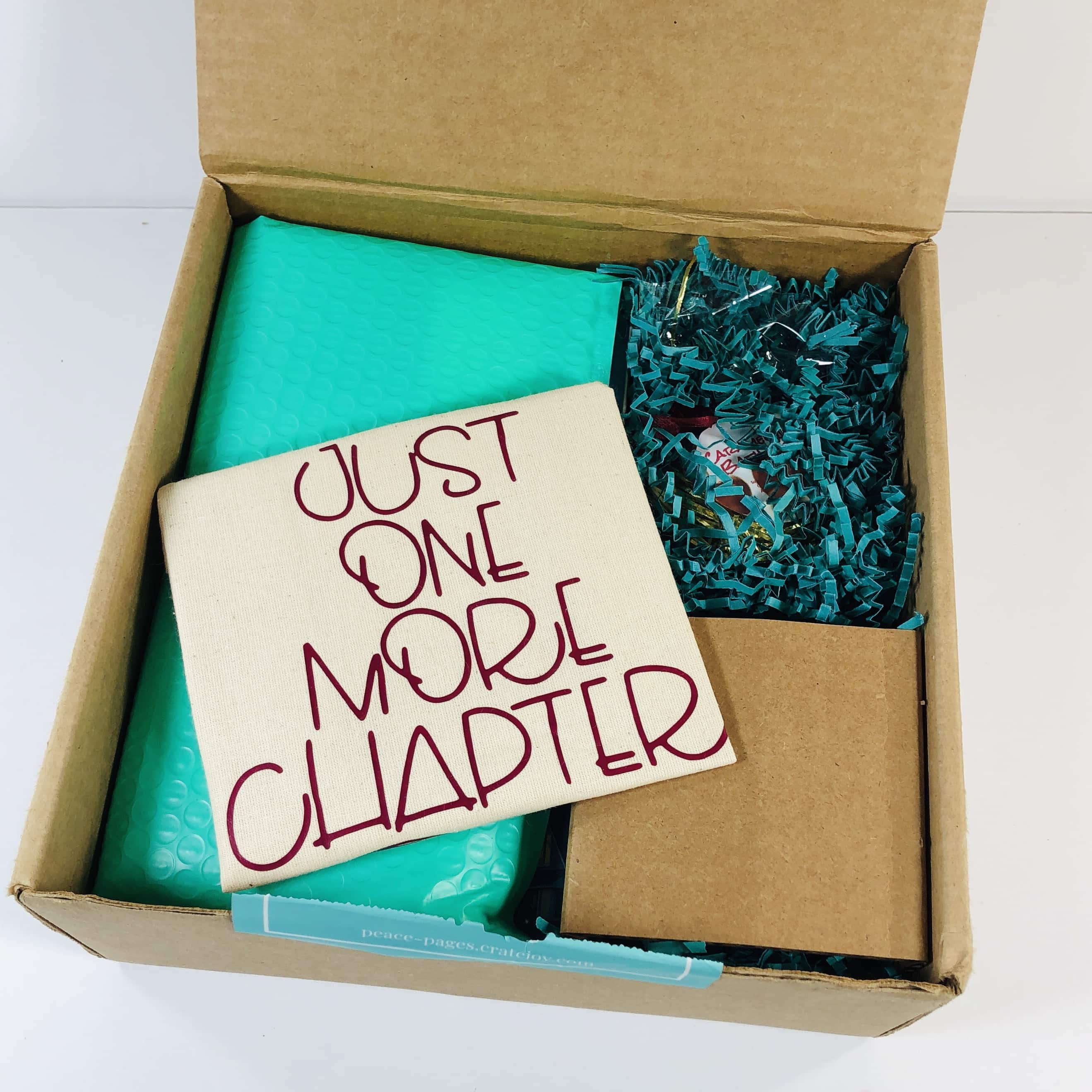 First peek!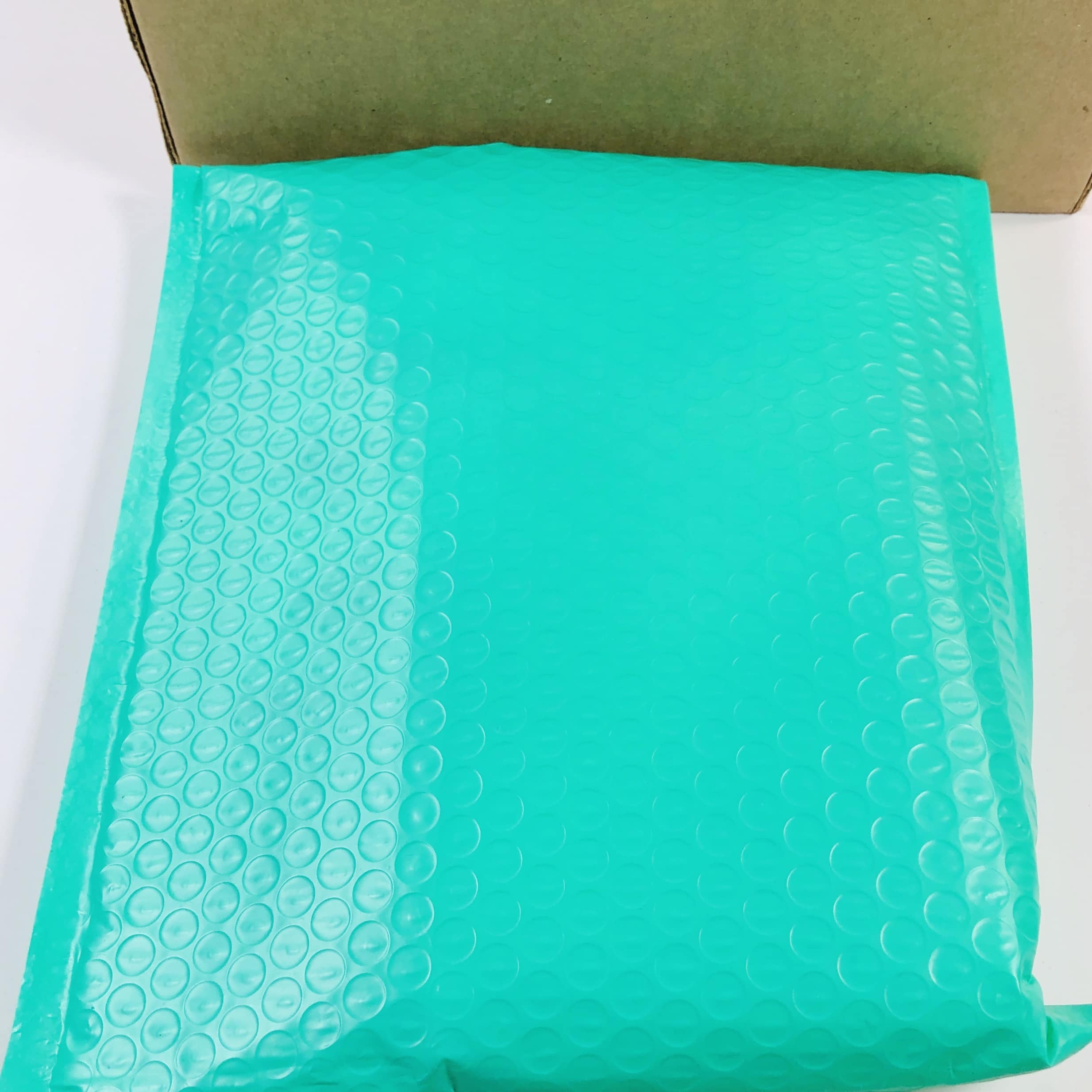 I found a bubble mailer inside.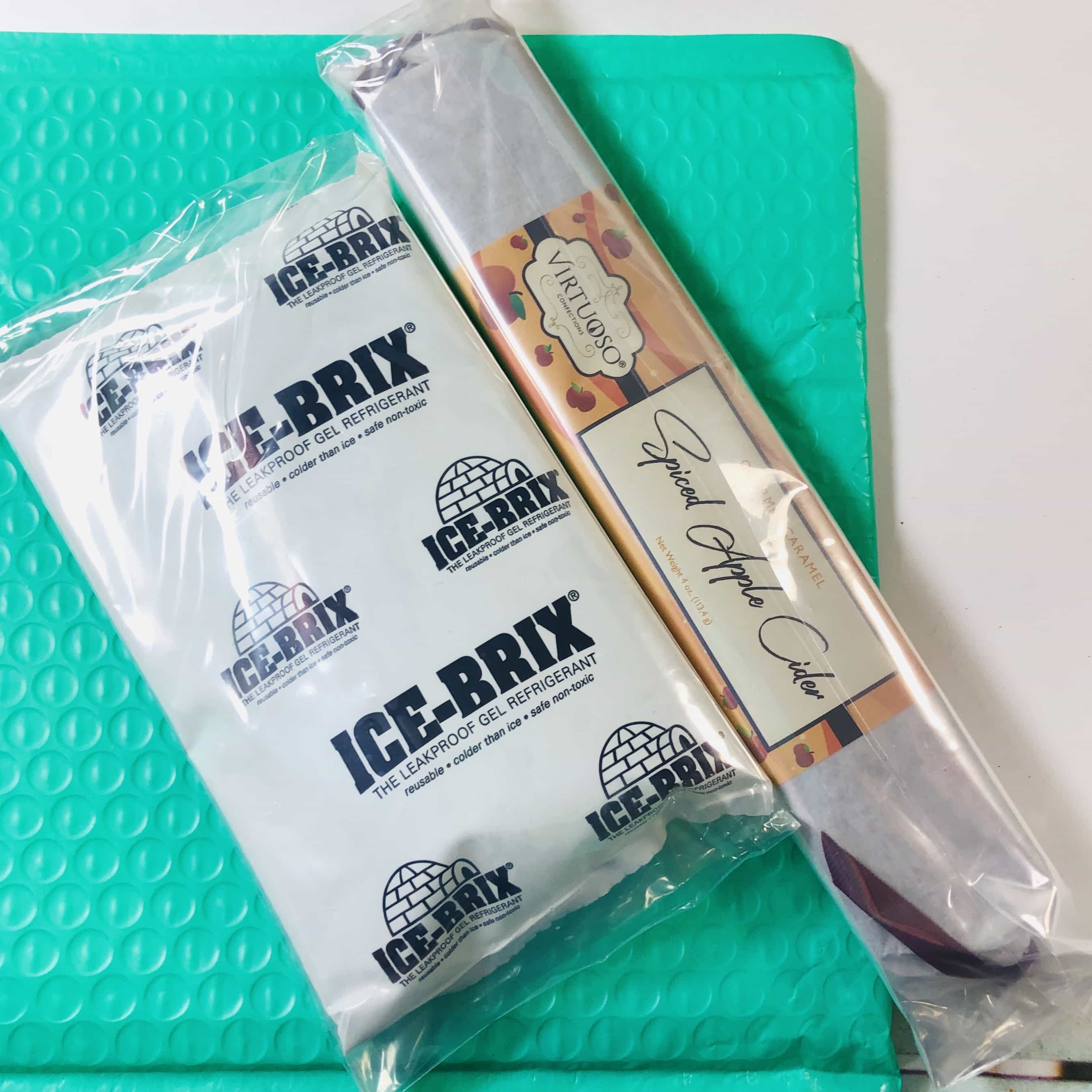 One item was packed with an ice pack, which probably melted within the first few hours of shipping but my product was fine and I will tell you all about it below.
Everything in my box!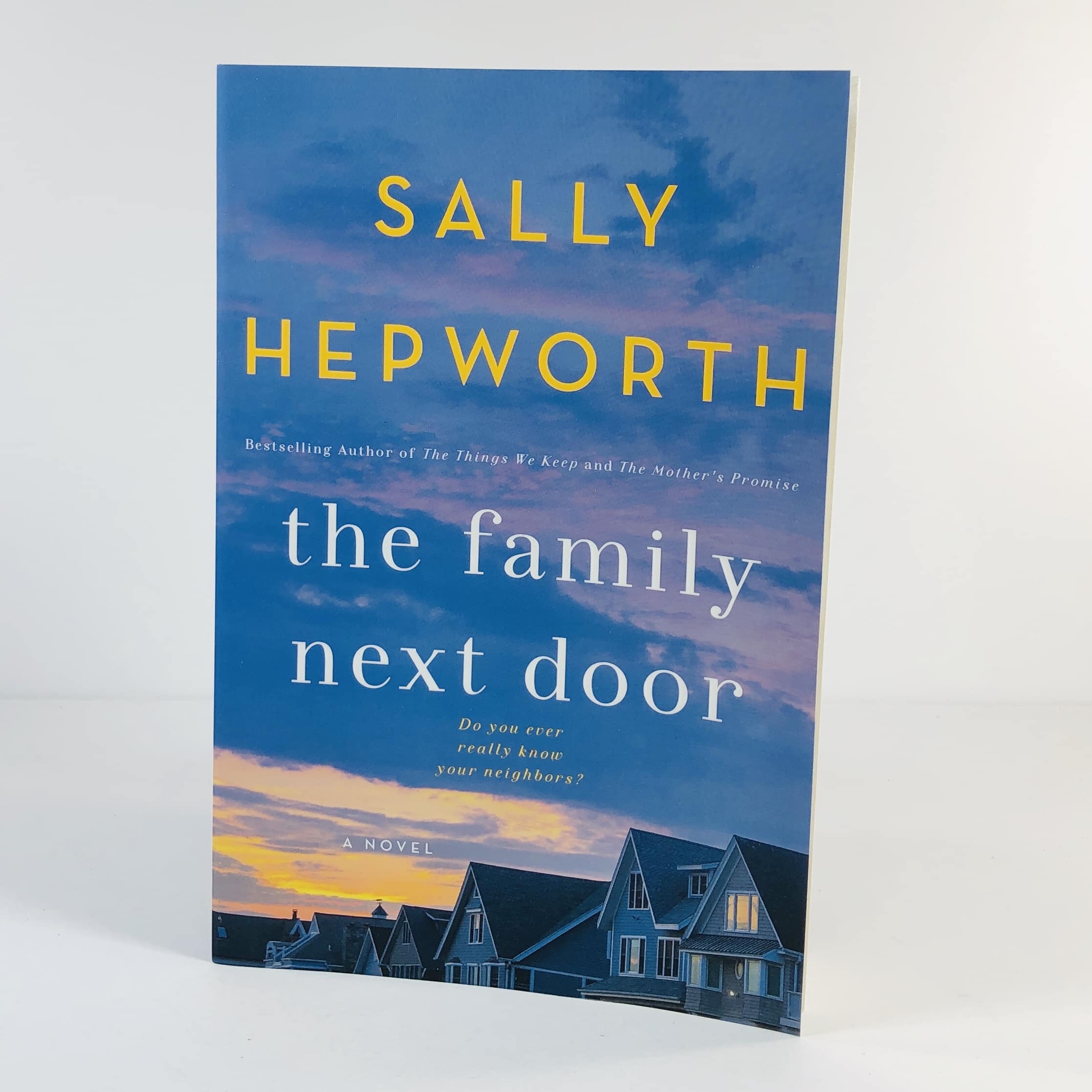 The Family Next Door by Sally Hepworth (List price $16.99, now $7.59) One of the genres I selected was "thriller" and that is exactly what I received! I don't think I've read anything by this author before but this sounds just like the kind of story I like!
America's next favorite Australian author!

"With jaw-dropping discoveries and realistic consequences, this novel is not to be missed. Perfect for lovers of Big Little Lies." ―Library Journal, starred review

Small, perfect towns often hold the deepest secrets.

From the outside, Essie's life looks idyllic: a loving husband, a beautiful house in a good neighborhood, and a nearby mother who dotes on her grandchildren. But few of Essie's friends know her secret shame: that in a moment of maternal despair, she once walked away from her newborn, asleep in her carriage in a park. Disaster was avoided and Essie got better, but she still fears what lurks inside her, even as her daughter gets older and she has a second baby.

When a new woman named Isabelle moves in next door to Essie, she is an immediate object of curiosity in the neighborhood. Why single, when everyone else is married with children? Why renting, when everyone else owns? What mysterious job does she have? And why is she so fascinated with Essie? As the two women grow closer and Essie's friends voice their disapproval, it starts to become clear that Isabelle's choice of neighborhood was no accident. And that her presence threatens to bring shocking secrets to light.

The Family Next Door is Sally Hepworth at her very best: at once a deeply moving portrait of family drama and a compelling suburban mystery that will keep you hooked until the very last page.
Colorado Soy Candle Company Apple Strudel (CURRENTLY UNAVAILABLE) I'm not sure where to get one of these candles but let me tell you, it is one of the best I have ever owned!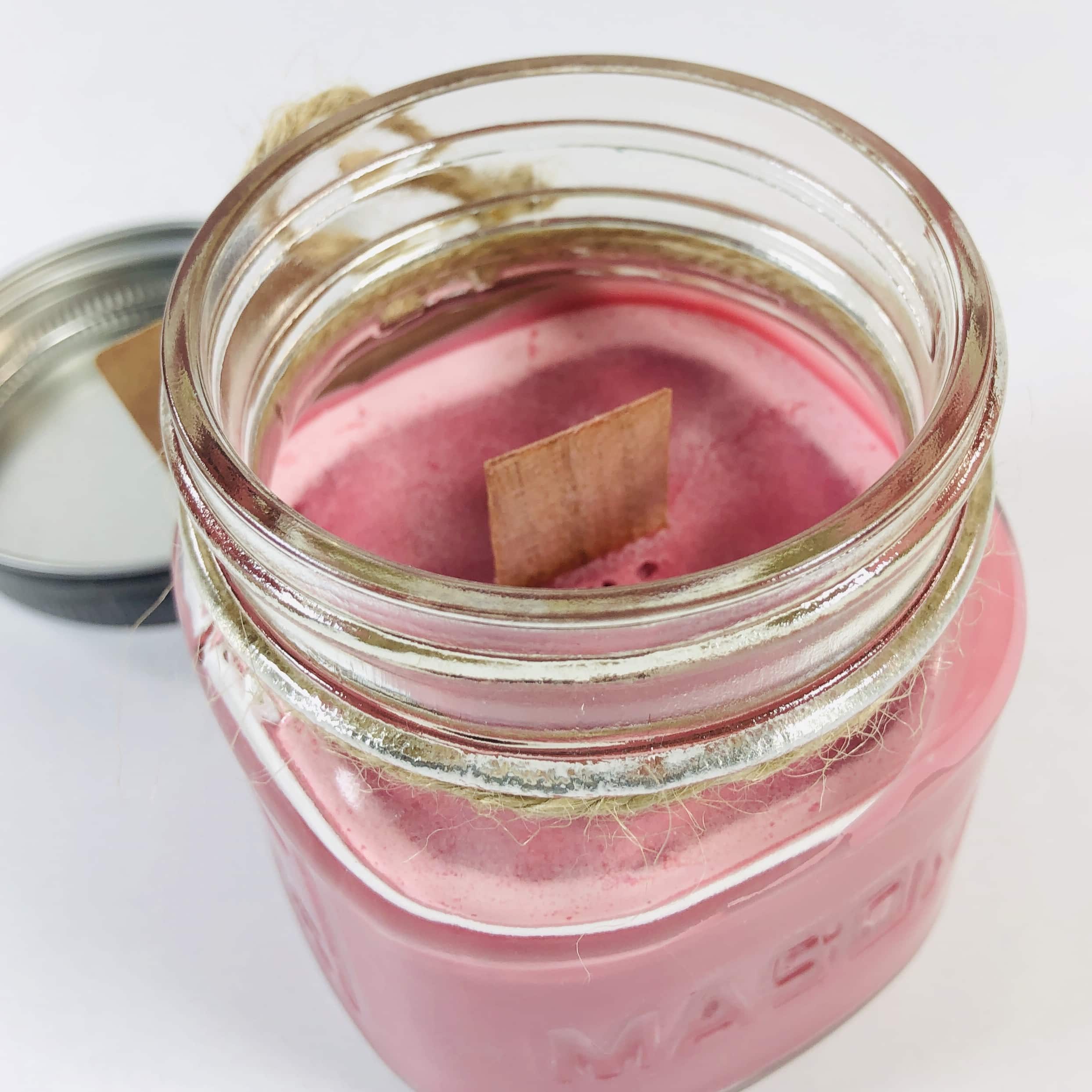 It has a wood wick and took a bit to get lit but in the meantime it smelled like I had a fire going in my fireplace! Then the wax started melting and the wonderful aroma of apples and spices filled my home. The crackling from the wick was more like a small sizzle and I actually prefer it that way. What a cool candle!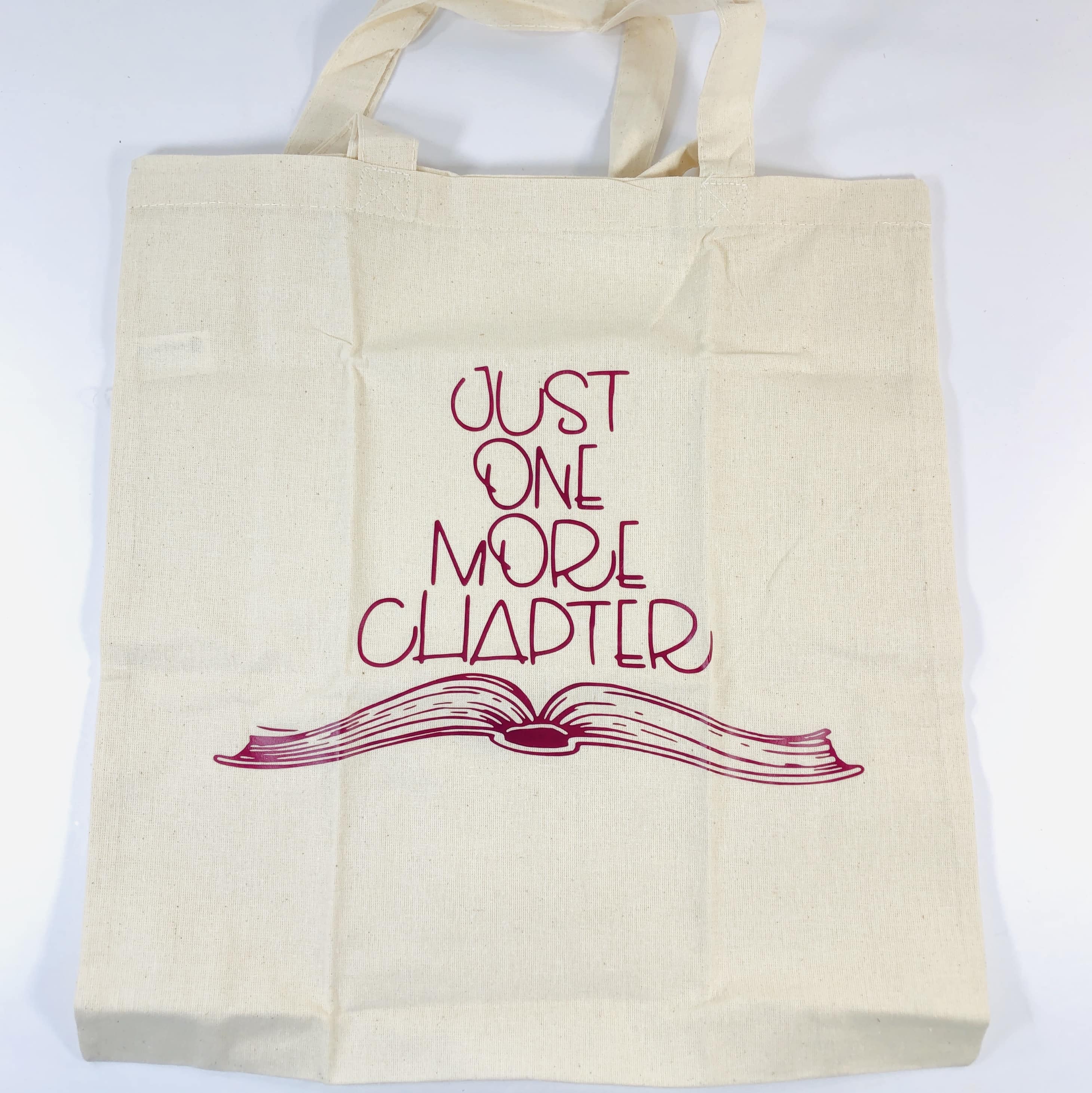 Pineapple Miracles Tote Bag ($15) A tote bag is a good item to receive and I will most likely use it to carry my library books. The material is thin but the size is pretty good, about 15.5″ x 14.5″. On second thought, I don't think it's sturdy enough to hold several books but it should work well if you have a few lightweight items to carry and save the books for something stronger.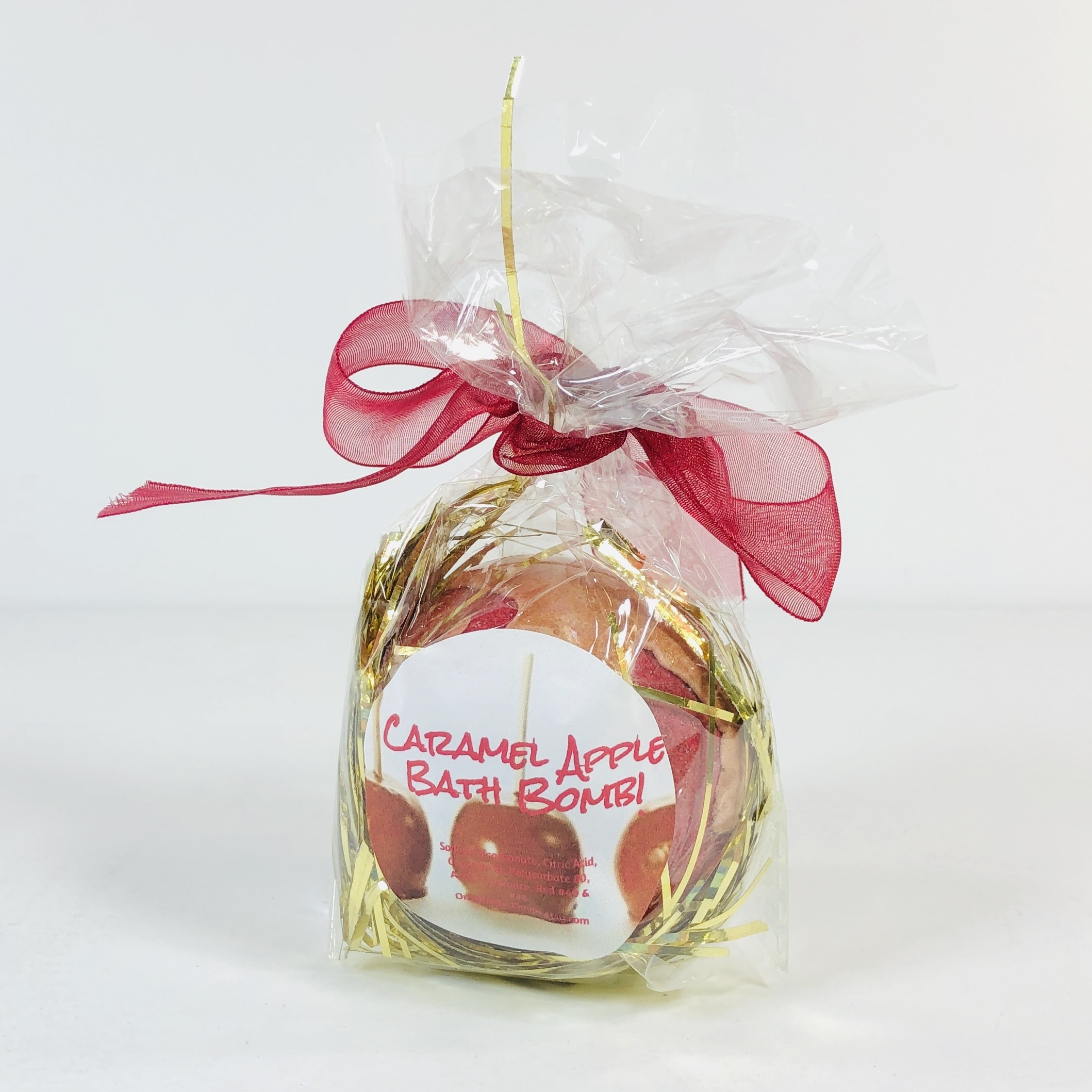 One of a Kind Soaps Caramel Apple Bath Bomb ($4.75) In keeping with our apple-ish theme we have a caramel apple bath bomb!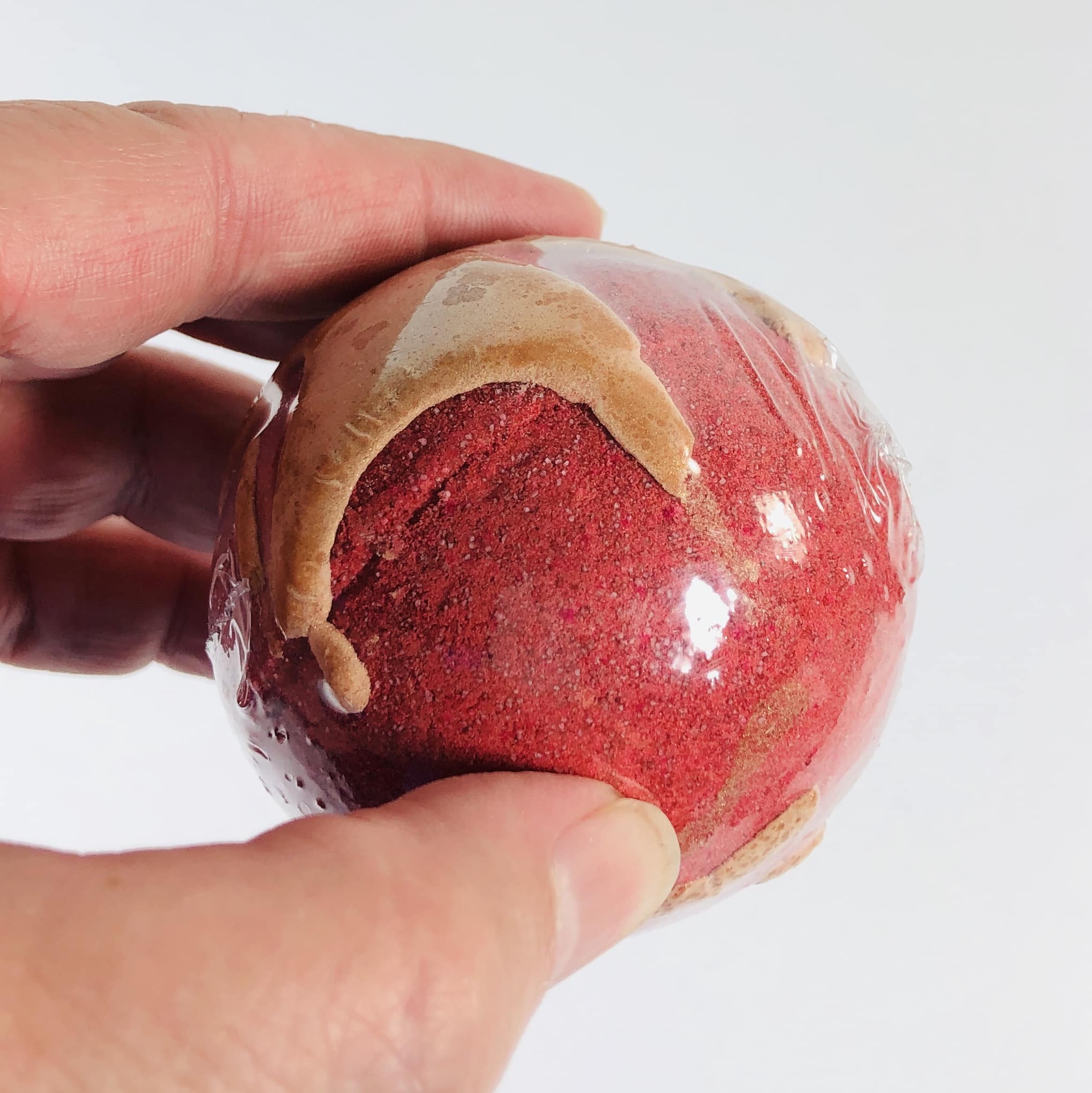 It looks like there is caramel dripping down the side of the bath bomb and of course, it smells just like apples and cinnamon!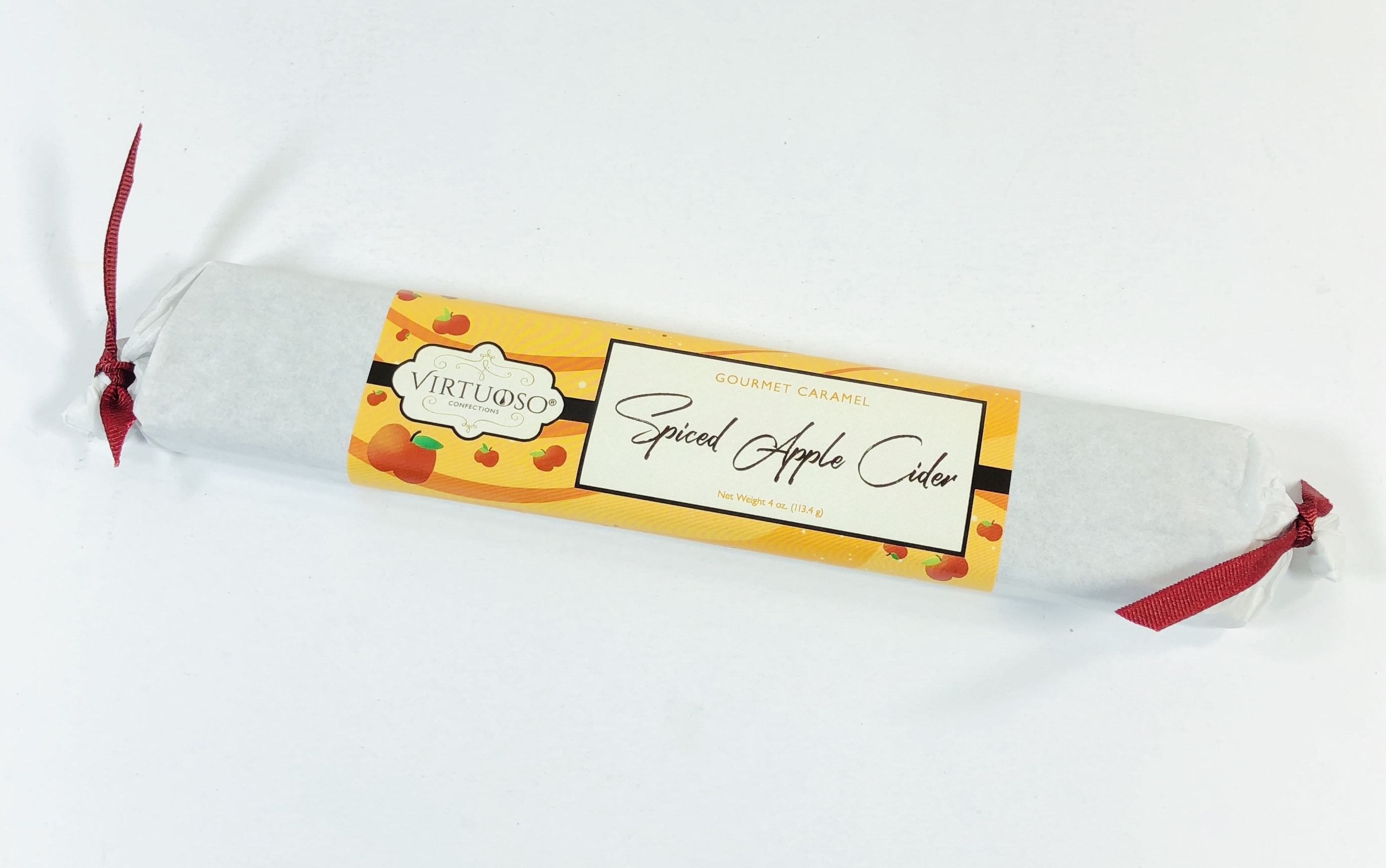 Virtuoso Confections Spiced Apple Cider Gourmet Caramel ($7.90) This is the item that was packed with an ice pack to keep it from melting during shipping. I appreciate that special care was taken to pack it in an envelope in case it did melt.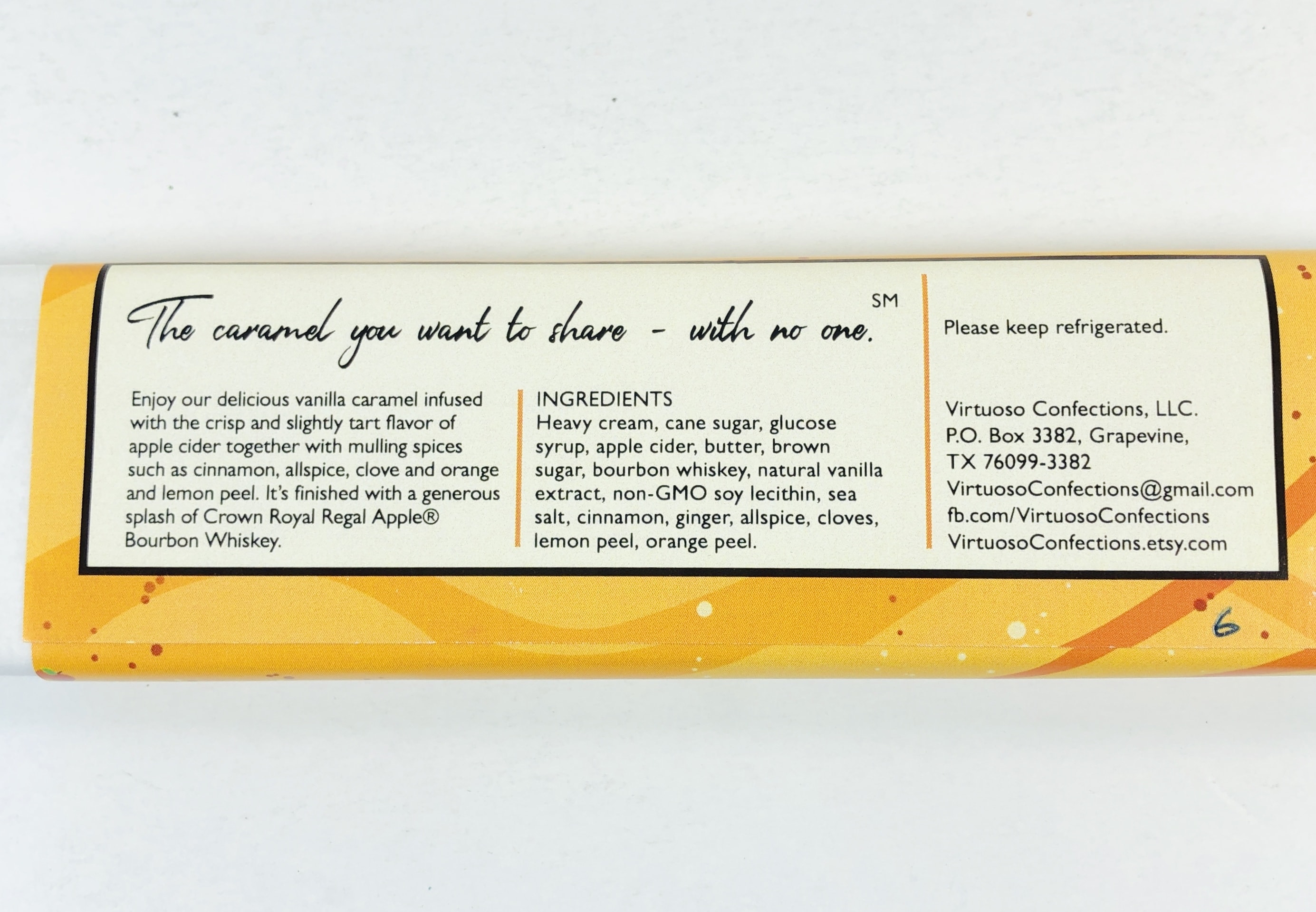 I was worried when I saw that it said "keep refrigerated", since that means to me that it needs to be kept at around 35-40 degrees for food safety reasons and there was no way an ice pack would do that. I reached out to the manufacturer for clarification (especially since I've received plenty of non-refrigerated caramel in boxes before) and they stated that it was safe to eat and that the recommendation to keep in the fridge is to maintain the original flavor and texture.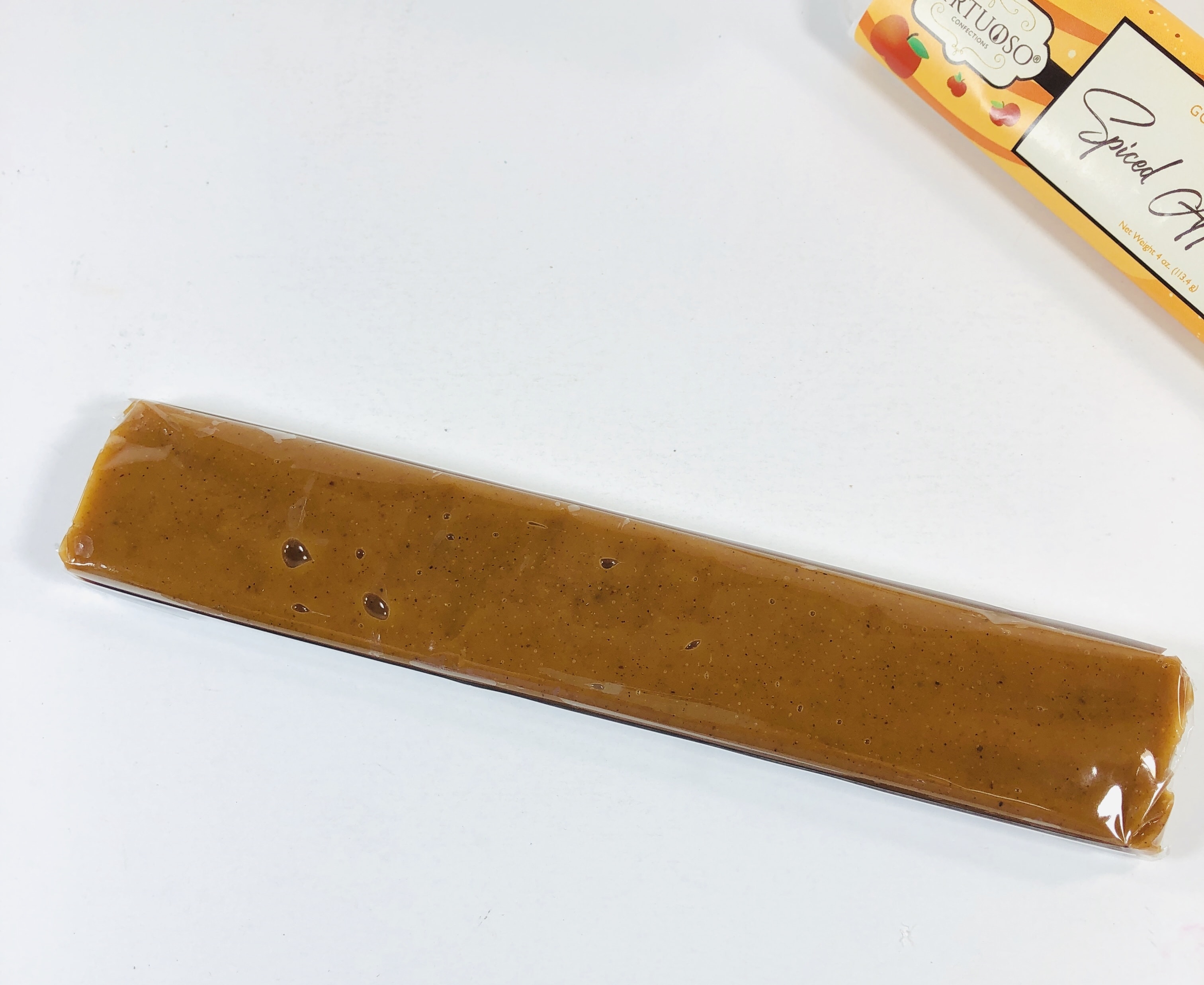 The caramel is 1/4 pound and must be cut into serving pieces of whatever size makes your heart happy. The caramel is made with butter, bourbon, apple cider, and mulling spices. I really liked the flavor and my husband agreed, it is tasty!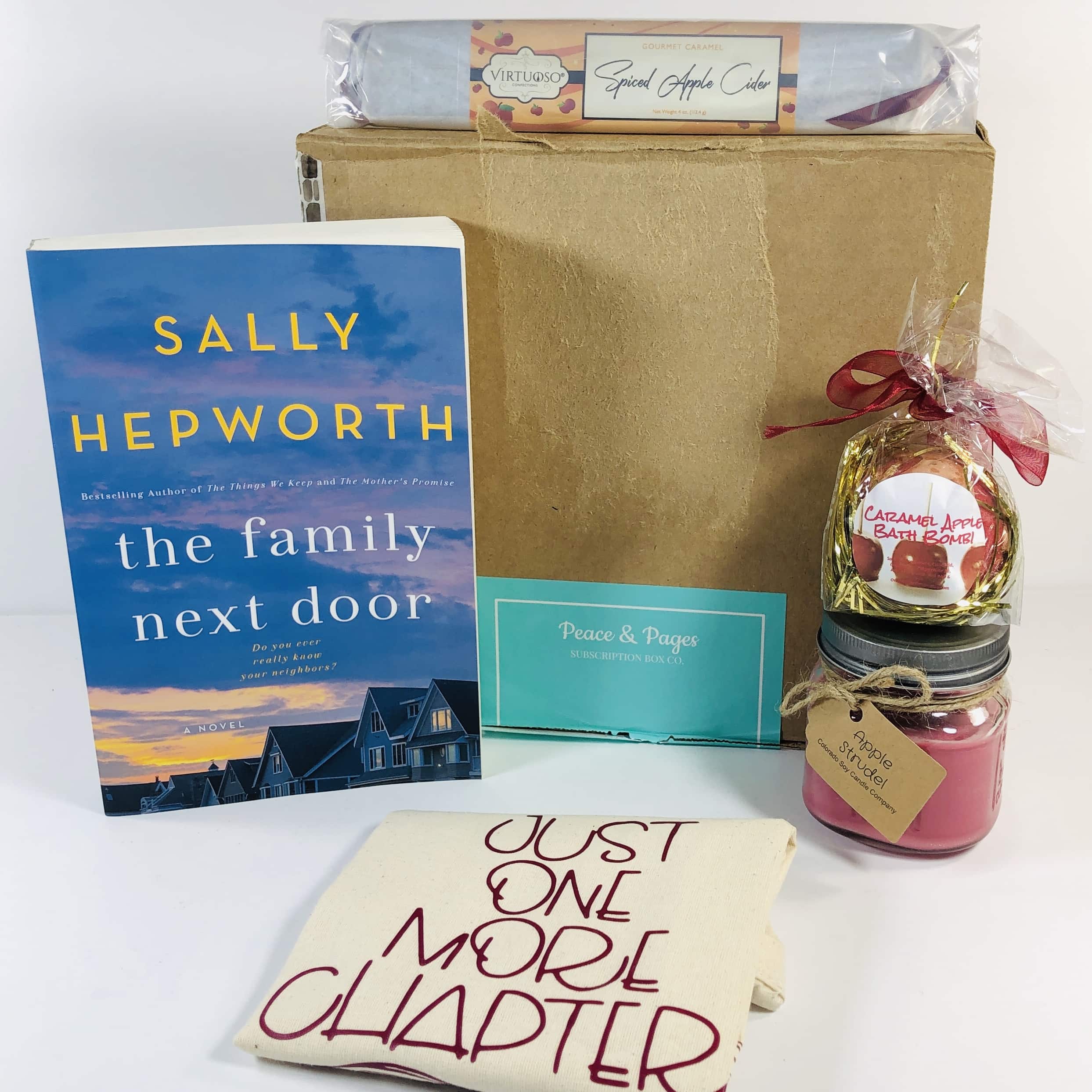 I thought Peace & Pages did a great job with my very first box! I really enjoyed the apple theme for all of the products (one can argue that the wording on the tote is McIntosh red) and I felt like the quality of the items was very nice and care was taken in the shipping of the caramel. The candle was one of the best ever and I wish I could find more somewhere online! It's still full-on summer here in my part of the country but with the items from my September Peace & Pages box it feels just a little more like autumn to me.
What do you think of this box?