Loved + Blessed has undergone some changes! They're now a monthly membership and subscription care package for women who want to live life encouraged. Aside from the box of encouragement, subscribers will also receive access to a blog article, a 4-week life appreciation workbook, 4 video lessons, an online fellowship in their private community, and access to their library of past videos and workbooks. A month-to-month subscription costs $25 and you can also opt to get a 3-month prepaid subscription for $60, which means you'll save $15!
DEAL: Get $5 off your first box! Use coupon code HELLO5. Cannot be combined with other offers.
The items were wrapped in pink tissue paper.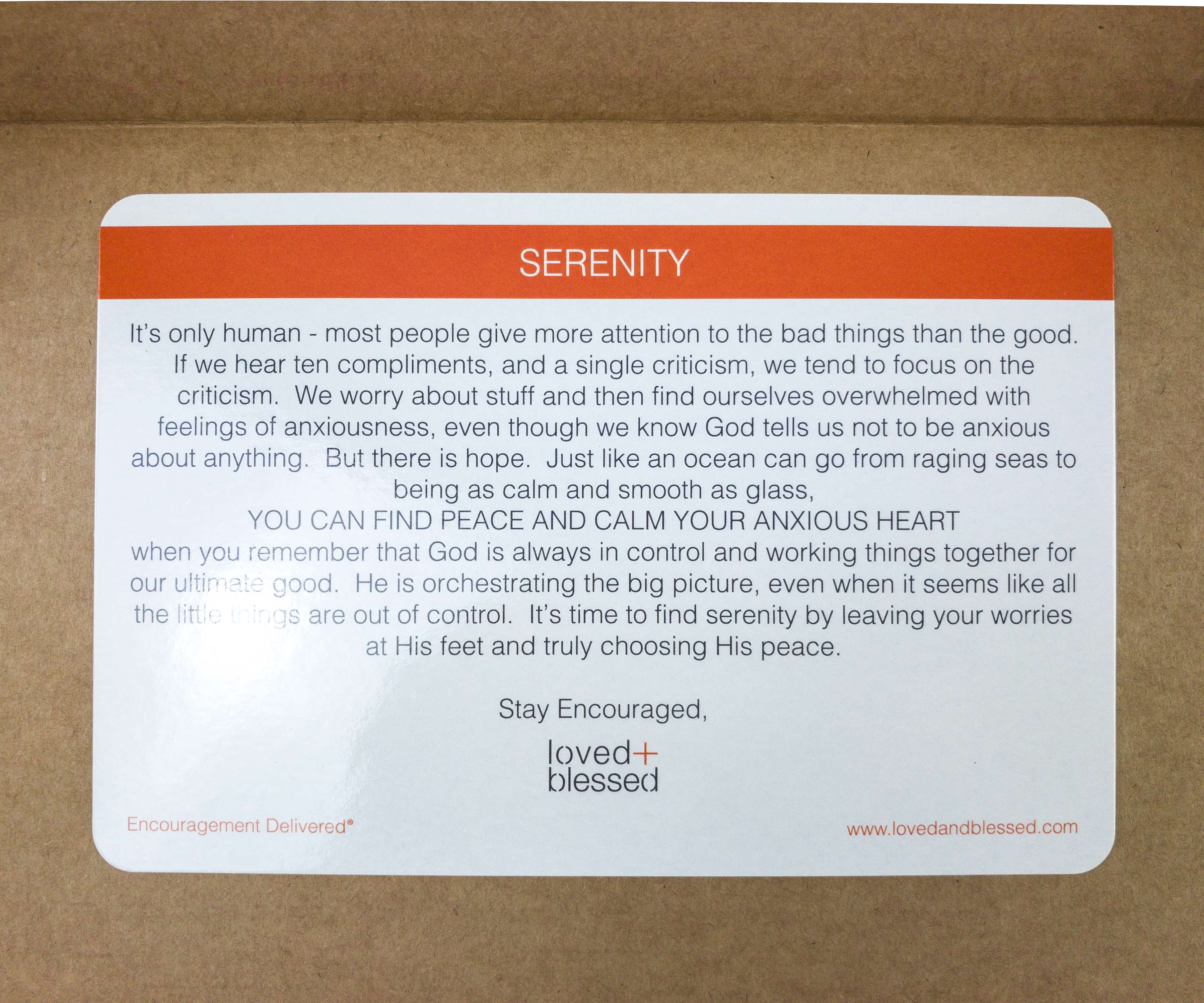 This month's theme is SERENITY.
I'm excited to see all the contents!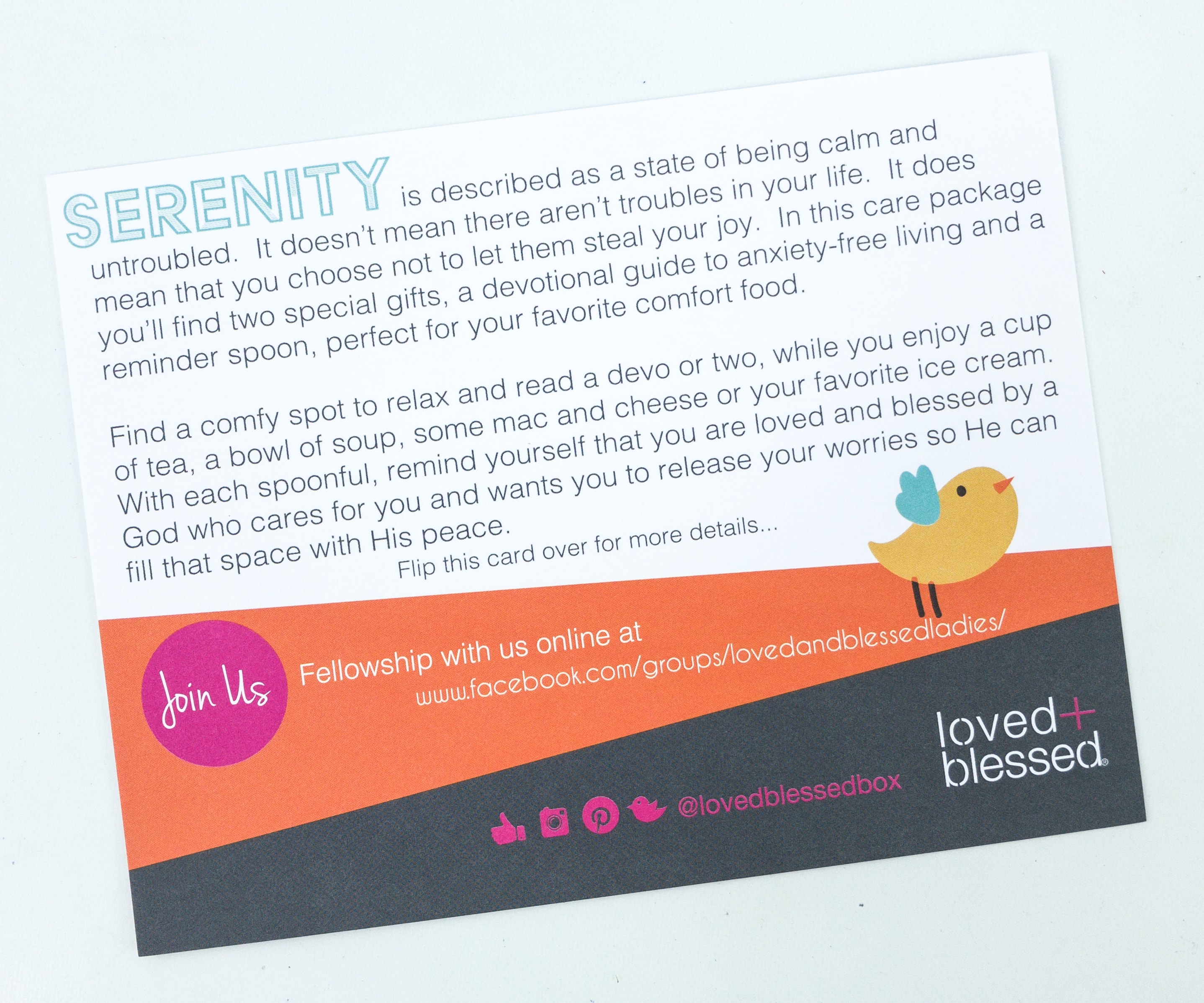 The theme card has some nice things to say about the box and this month's theme.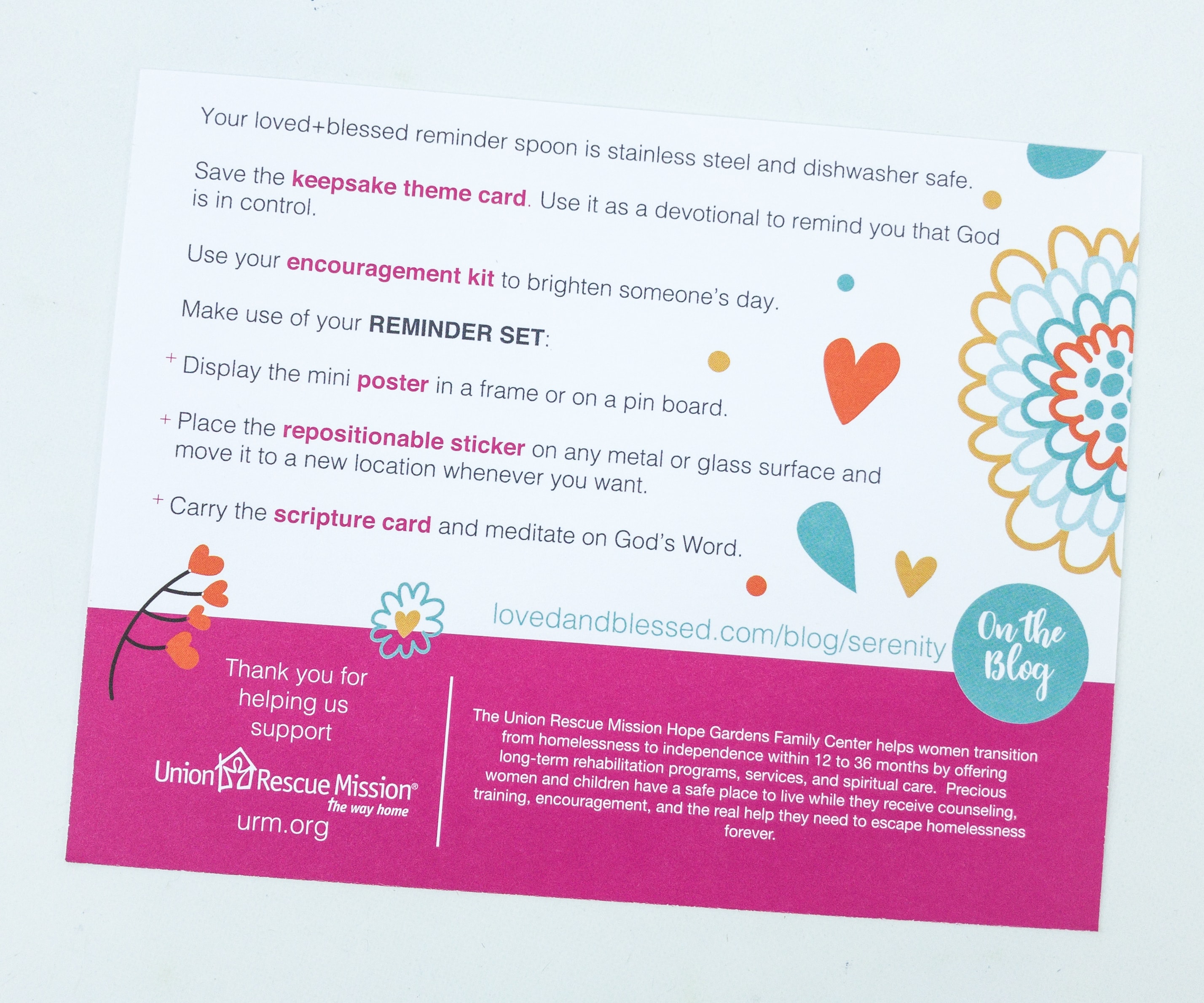 At the back, it lists all the items in the box. This subscription also supports the Union Rescue Mission.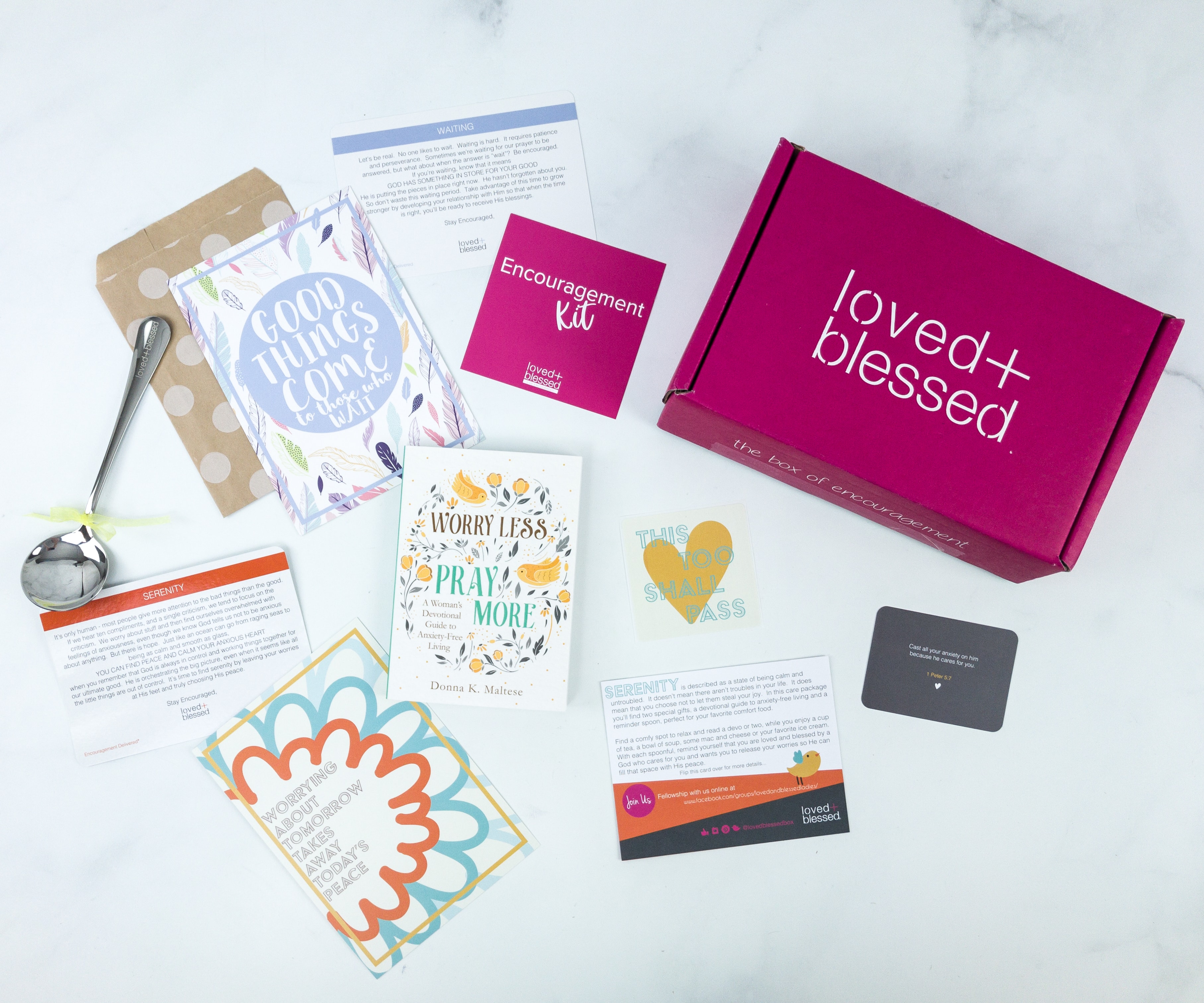 Everything in the September 2019 box!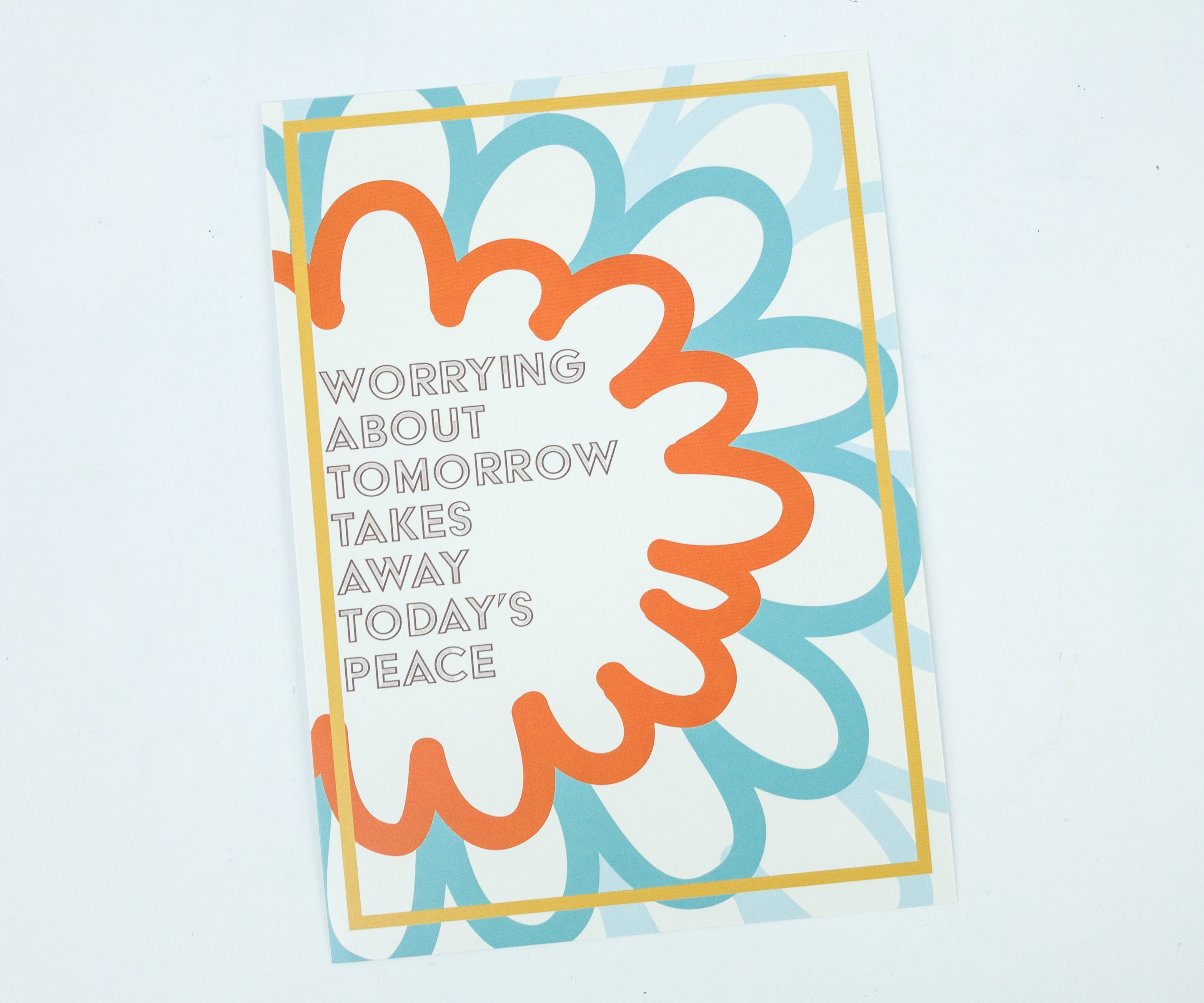 Poster. Loved+Blessed makes the best posters! This month's double-sided poster features lovely fall colors and a reminder about serenity, "worrying about tomorrow takes away today's peace." It makes a great decor for my room or hung on the wall together with other past posters from this subscription.
At the back, there is also a nice message: "take one moment at a time."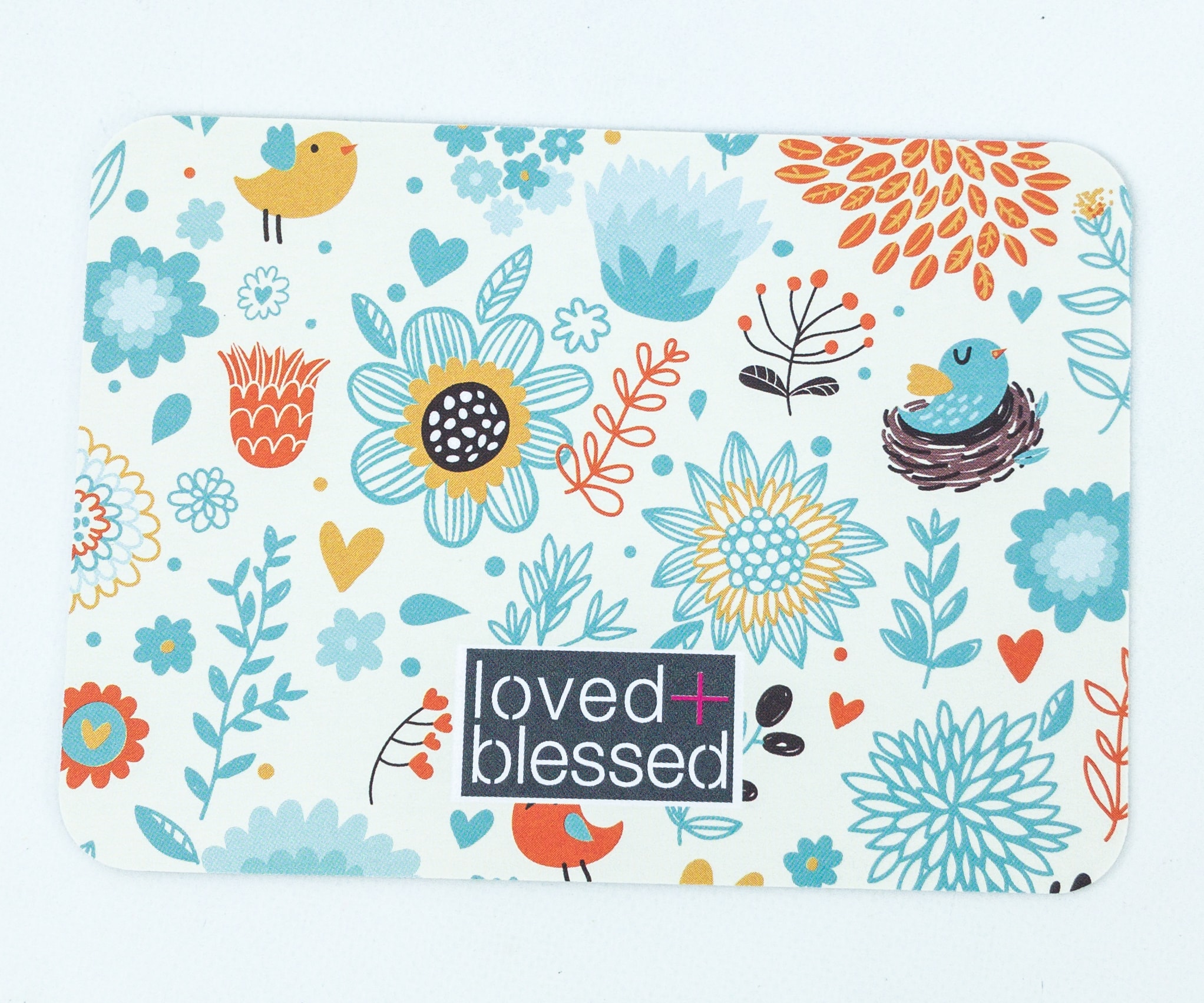 Scripture Card. Lovely flowers and birds are featured in this month's scripture card!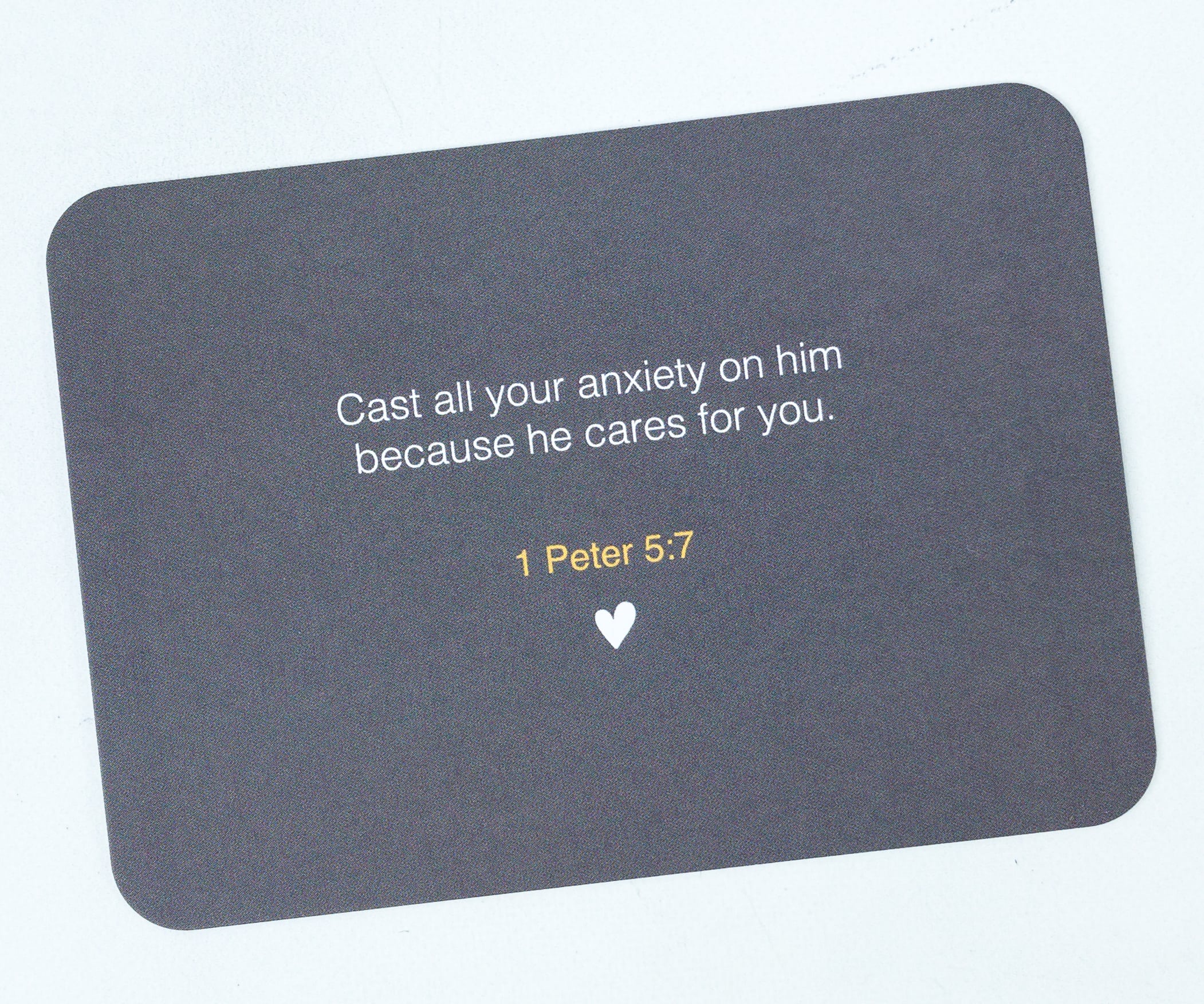 This month's featured scripture is 1 Peter 5:7.
Cast all your anxiety on him

because he cares for you.
Sticker. The sticker has a yellow heart in the middle with a text that says "this too shall pass." This reminder would be useful whenever I get too overwhelmed with things.
Encouragement Kit. As always, there is an encouragement kit that you can pass to a friend or loved one to help uplift their spirit.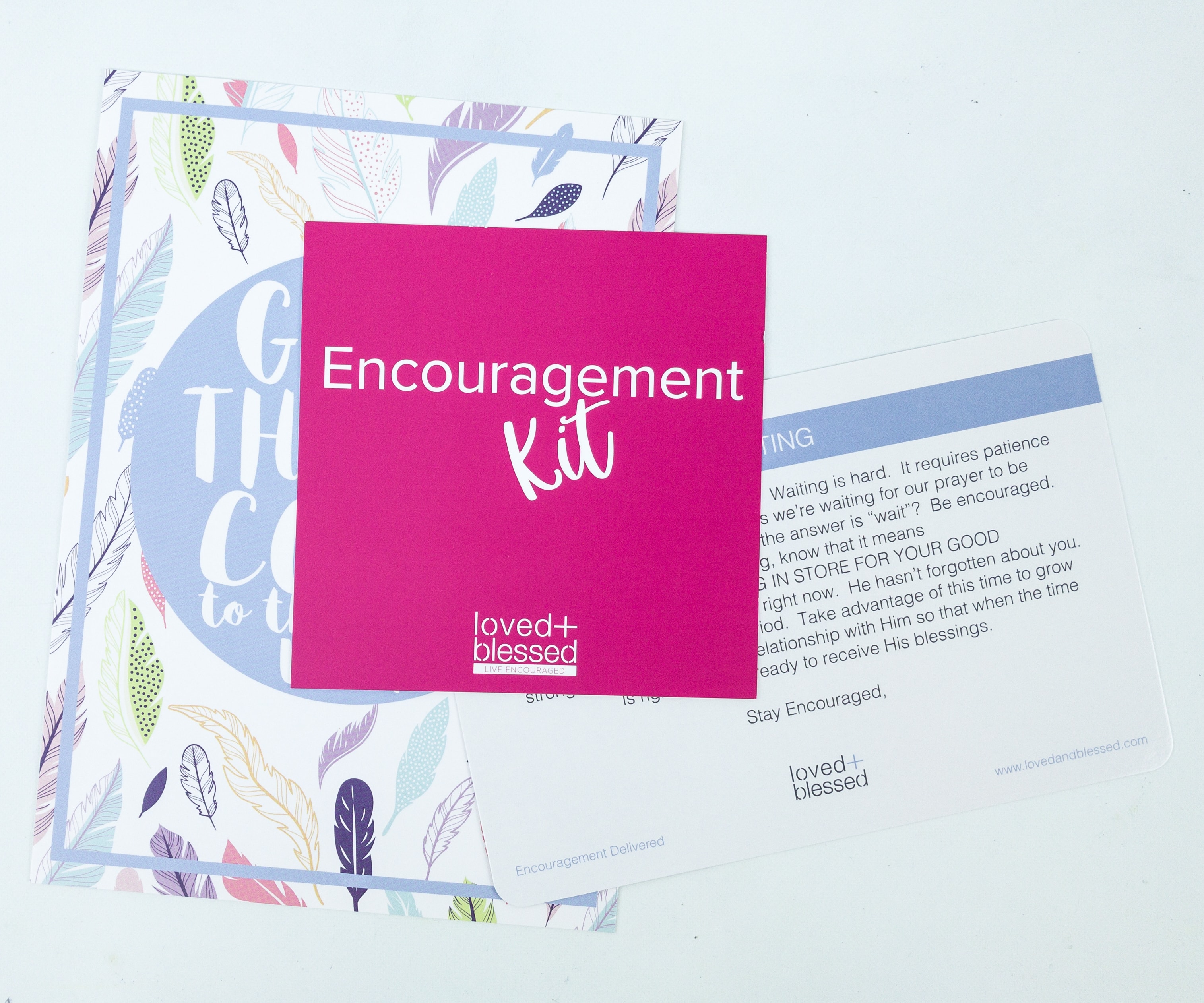 The kit includes three cards.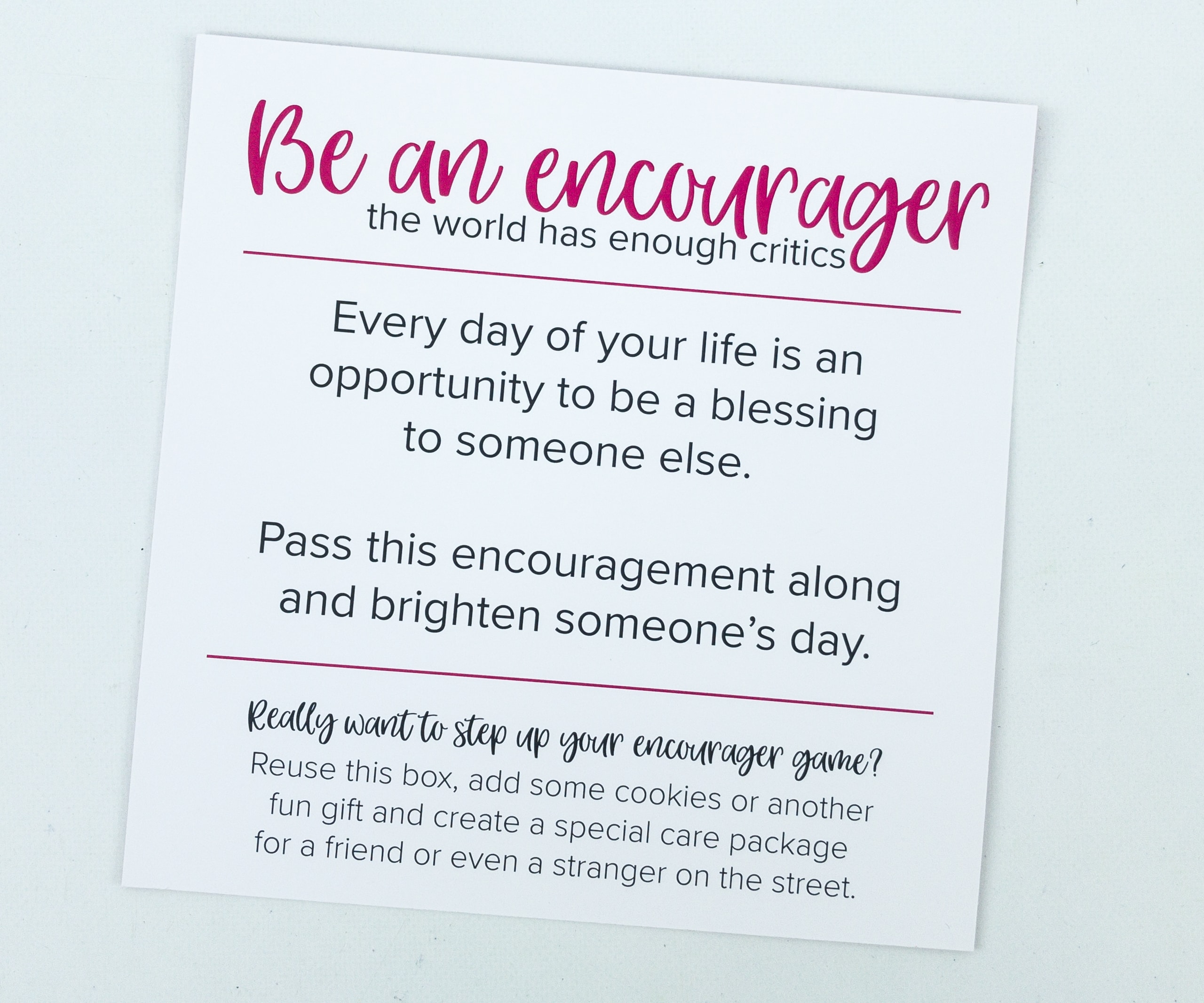 They even gave us extra ideas on how to encourage other people. We can reuse the box itself, add goodies, and give to a friend or even a stranger!
Another card has an encouraging message. I'll pass this to someone who is currently in the season of waiting.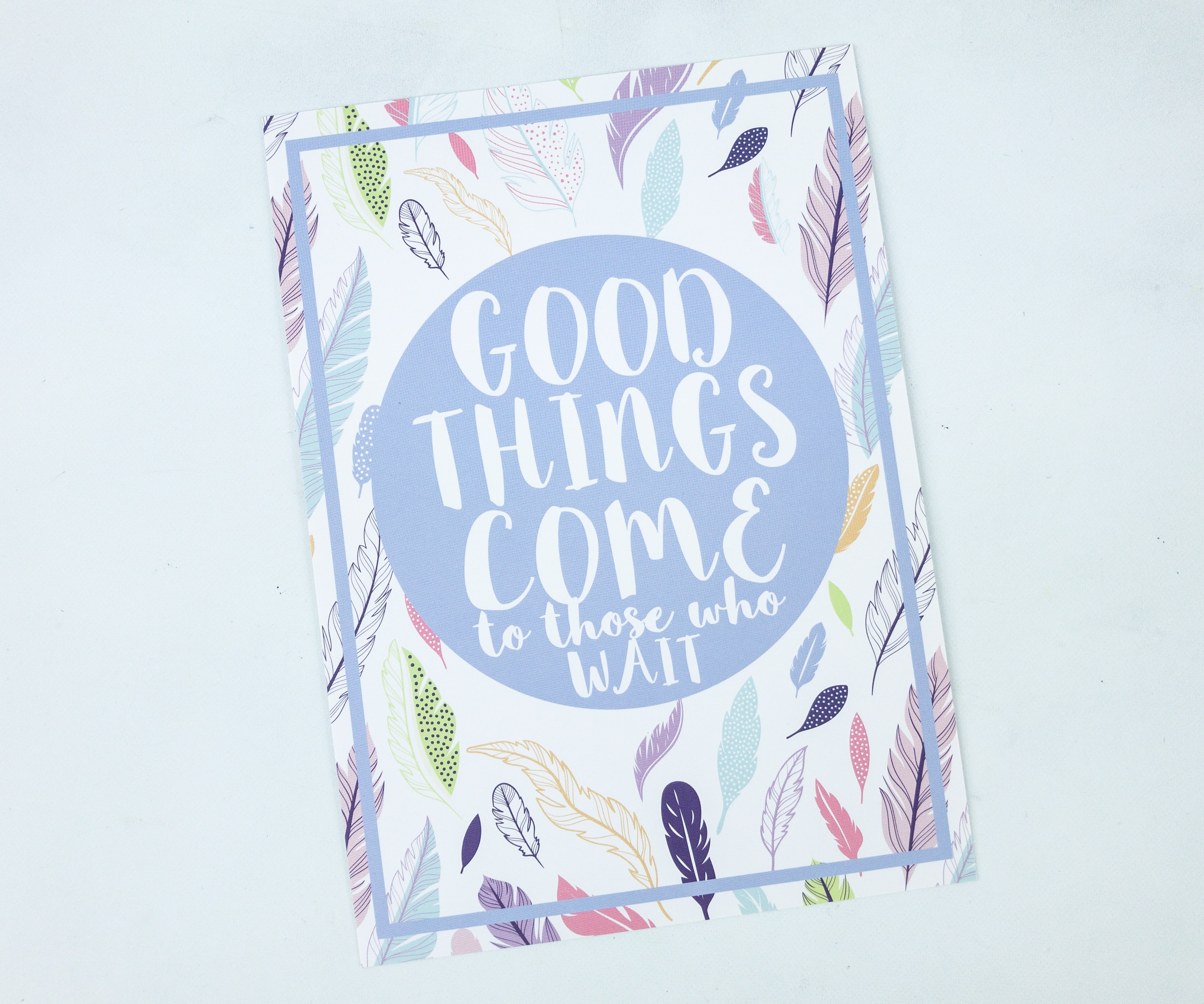 The last card in this month's encouraging kit has a beautiful print in front. It also says "good things come to those who wait." I absolutely agree!
The featured verse at the back is from Psalm 27:14:
Wait for the Lord;

be strong and take heart

and wait for the Lord.
Worry Less Pray More by Donna K. Maltese ($4.99)
Worry-Free Devotional Guide for Women Offers You Calm for an Anxiety-Filled Soul

This purposeful devotional guide features 180 readings and prayers designed to help alleviate your worries as you learn to live in the peace of the Almighty God, who offers calm for your anxiety-filled soul. Inspired by this promise from God's Word: "Don't fret or worry. Instead of worrying, pray. Let petitions and praises shape your worries into prayers, letting God know your concerns. Before you know it, a sense of God's wholeness, everything coming together for good, will come and settle you down. It's wonderful what happens when Christ displaces worry at the center of your life" (Philippians 4:6-7 MSG), Worry Less, Pray More reinforces the truth that with God, you can live anxiety-free every single day—whether you worry about your work, relationships, bills, the turmoil of the world, or something more.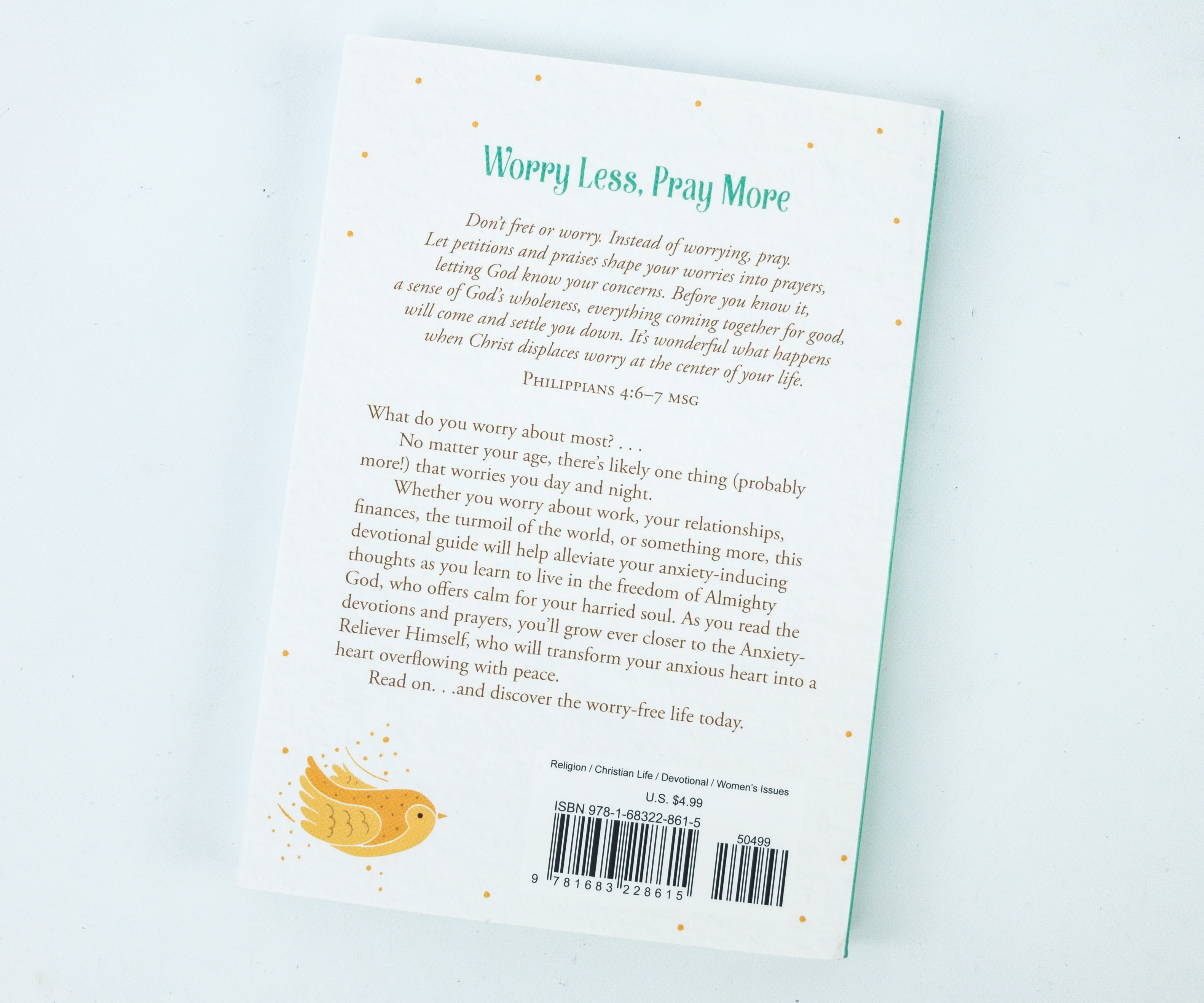 Still in line with this month's theme, here's a devotional guide intended to help you live a worry-free life.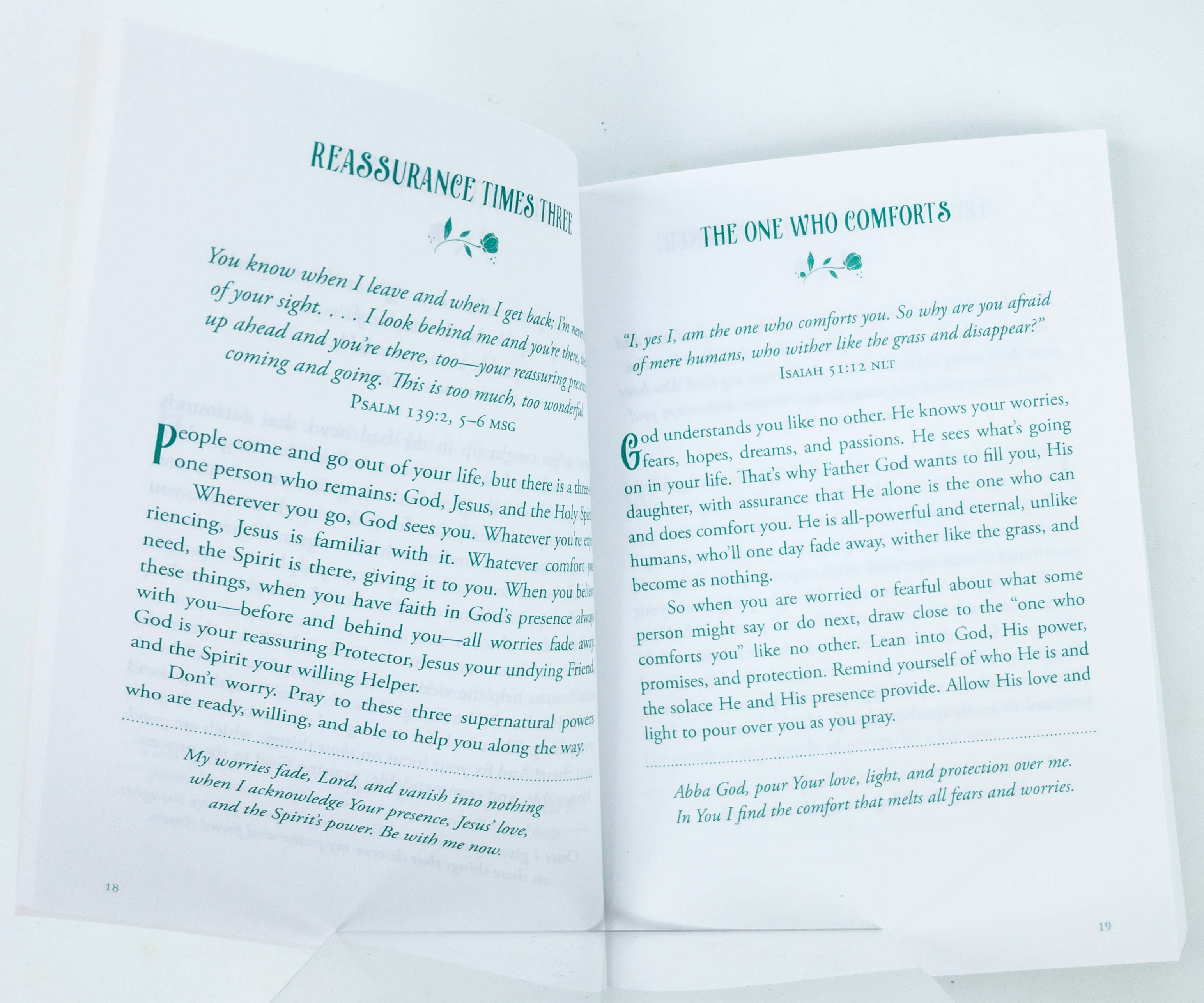 There are various readings and prayers featured in this book. It's easy to read and you can read and ponder on just one page at a time.
There are lots of ways to remove worries from your heart. In fact, just reading this helps me calm down. Another great thing is that this book is easy to carry around. I can just stash it in my bag, go, and read wherever.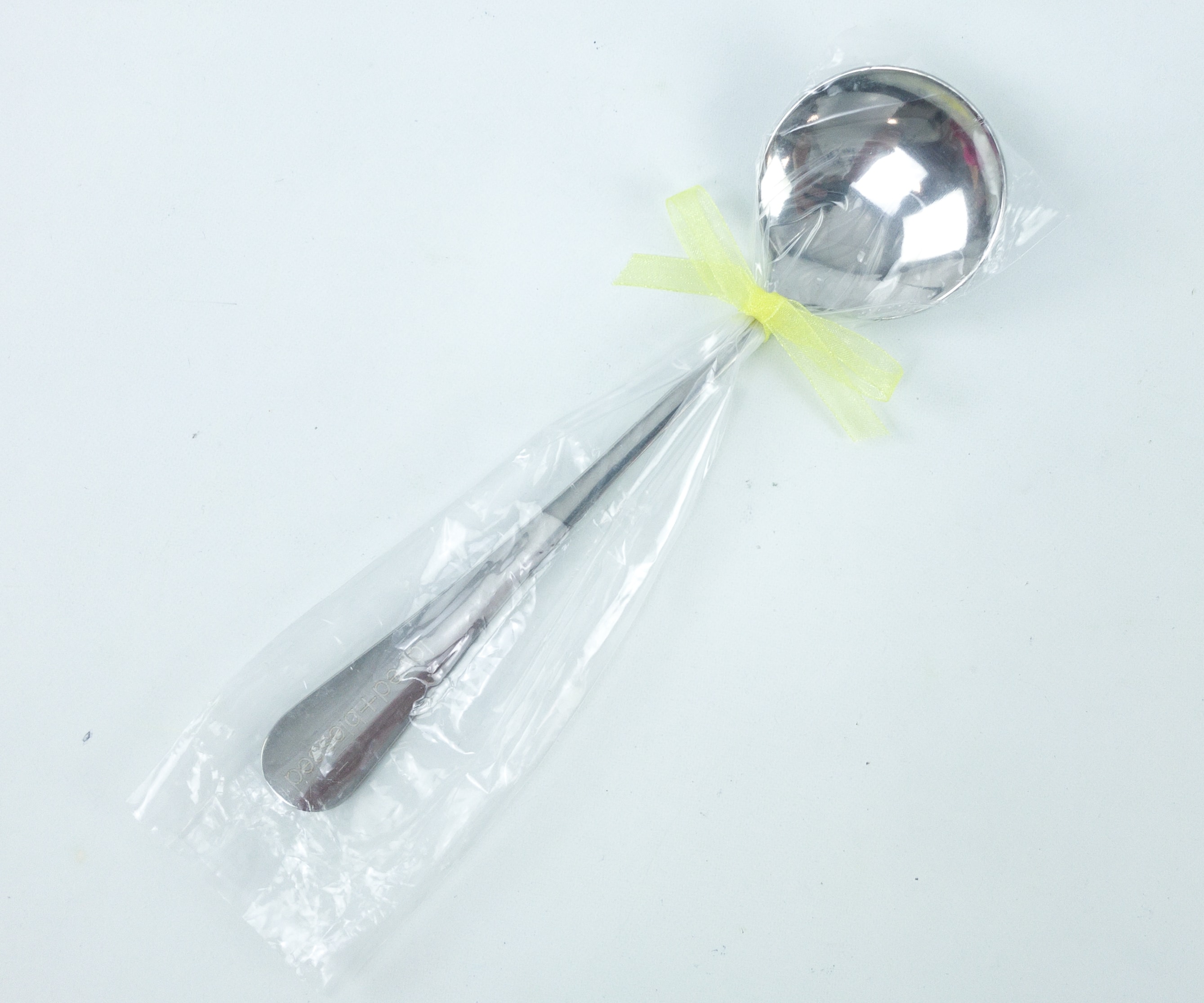 Spoon. I also got a spoon, it's packed in plastic with a ribbon.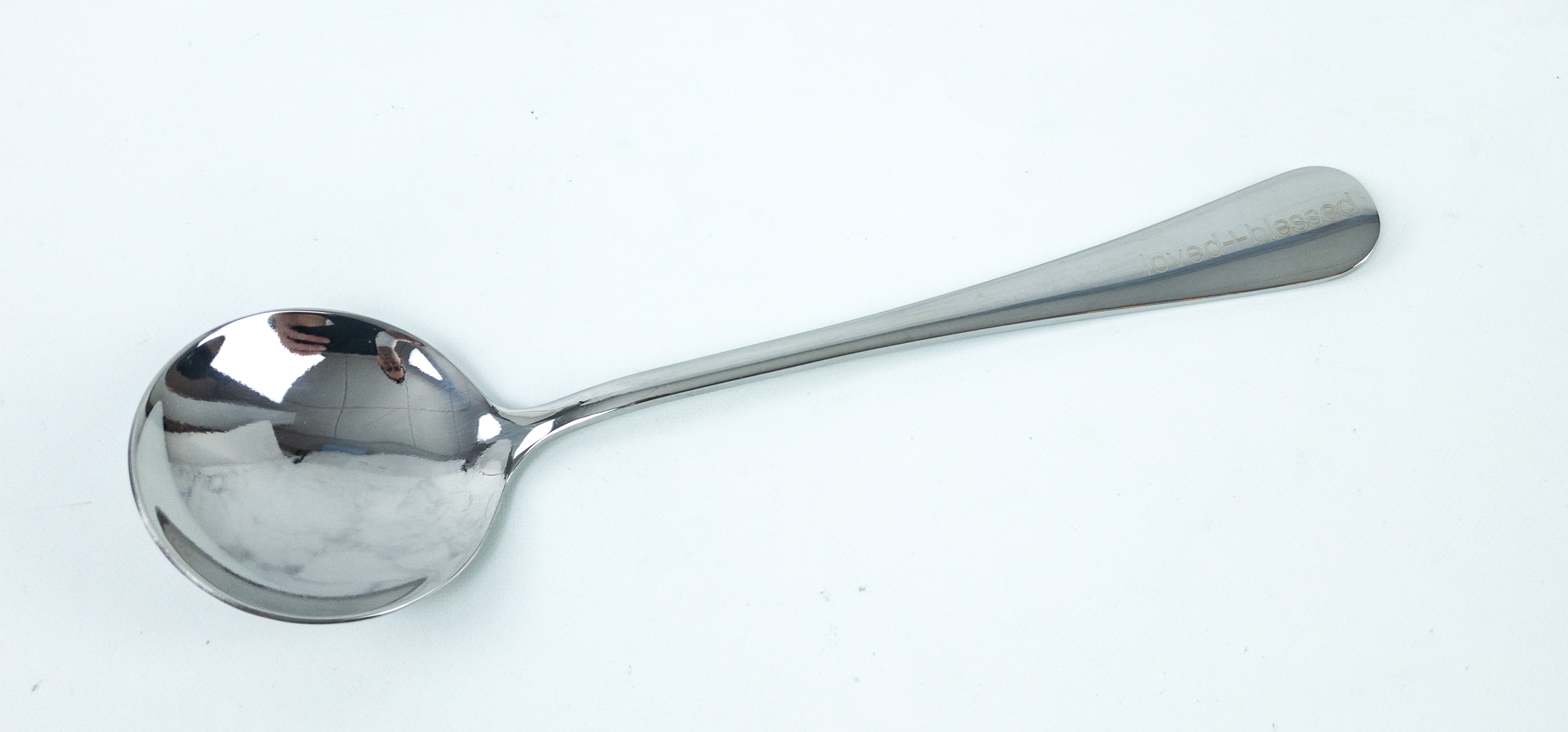 The bowl of the spoon is round and wide.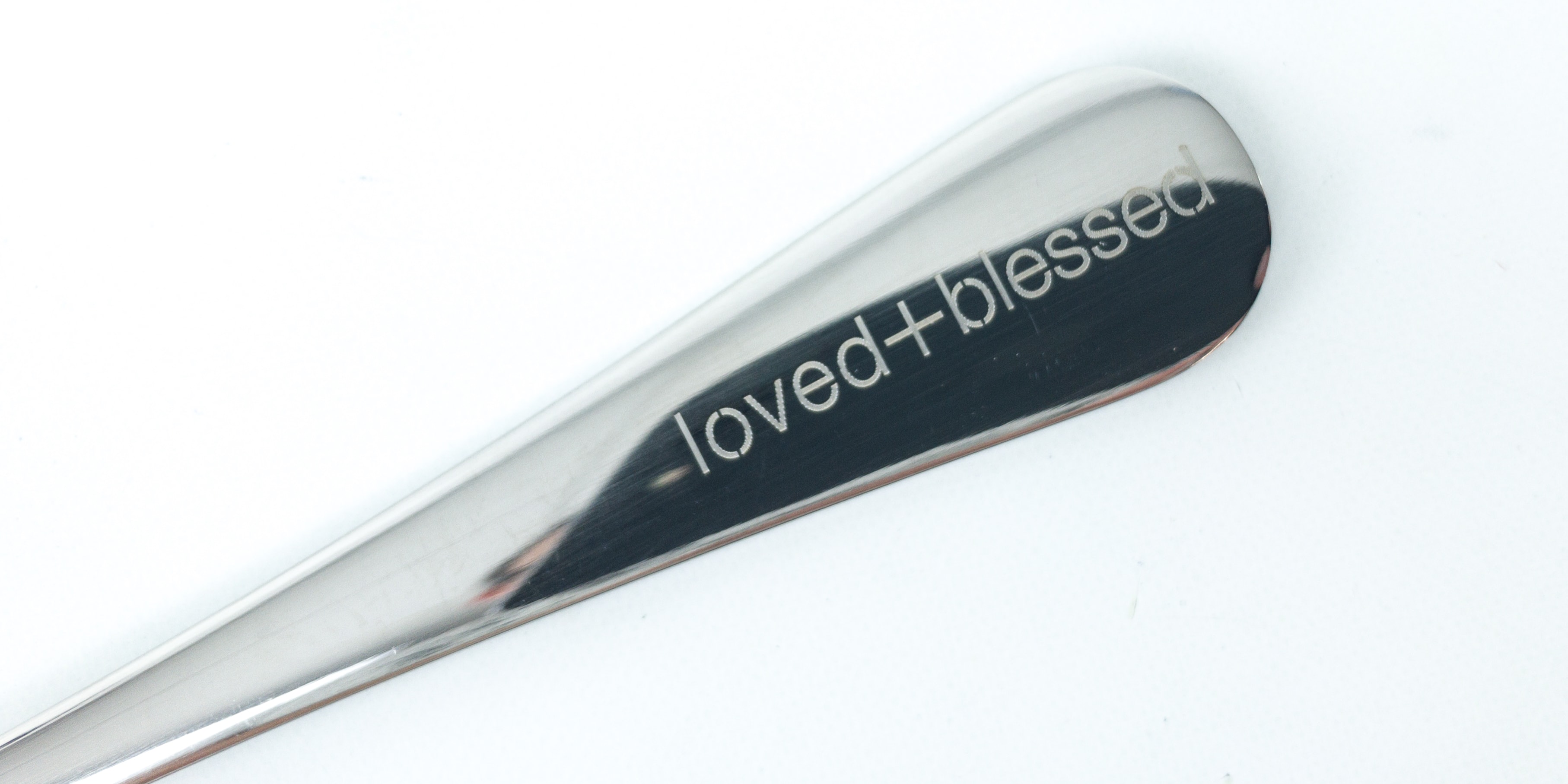 The handle also has the Loved+Blessed logo.
Every box from Loved + Blessed makes me feel happy and encouraged. I also love the themes they come up with. From the poster to the devotional book, everything reminds me to stay calm and gives me ideas on how to be free from my worries. The encouragement kit is a nice inclusion as well. I'll definitely pass it to someone who might need a pat on the back! If you want some positive vibes delivered to your mail every month, this subscription is definitely worth a try!
What did you think of Loved + Blessed this month?