The Korean Snack Box is a monthly subscription box dedicated to premium Korean snacks. The subscription starts at $14.95 each month (Medium and Large boxes available), with free worldwide shipping. Each box comes in a beautiful Bokjumeoni (traditional Korean silk bag) with 5-10 or 10-15 items and tasters. You can now find the previous month box and earlier month's boxes in the Korean Snack box shop.
This is a review of the large $24.95 per month Korean Snack Box.
DEAL: Get $2 off your first subscription box with coupon code HELLOKOREA.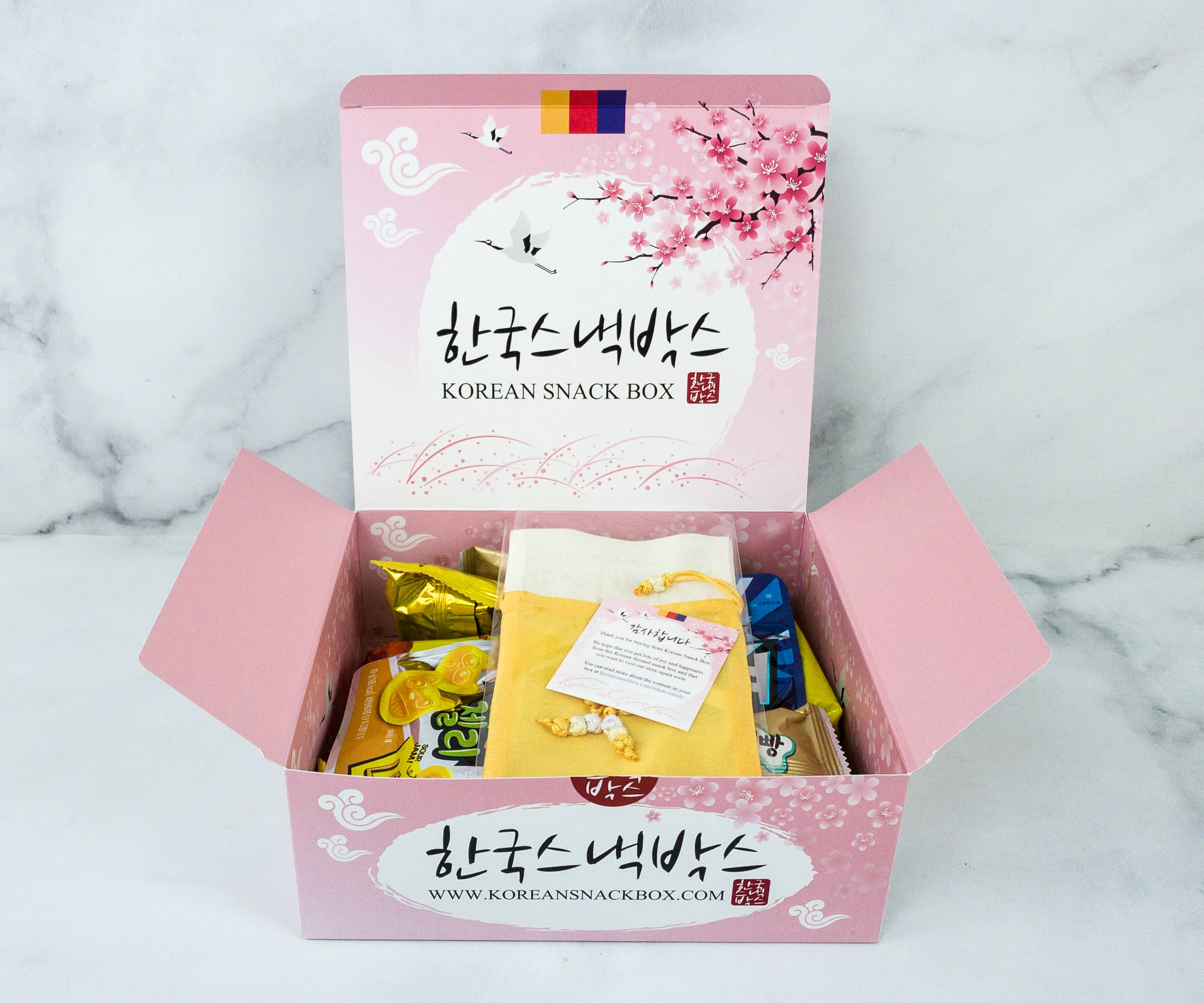 The box has improved. Instead of the usual plain box, it's in pink and cherry blossoms-inspired.
The theme for this month is CHUSEOK BOX!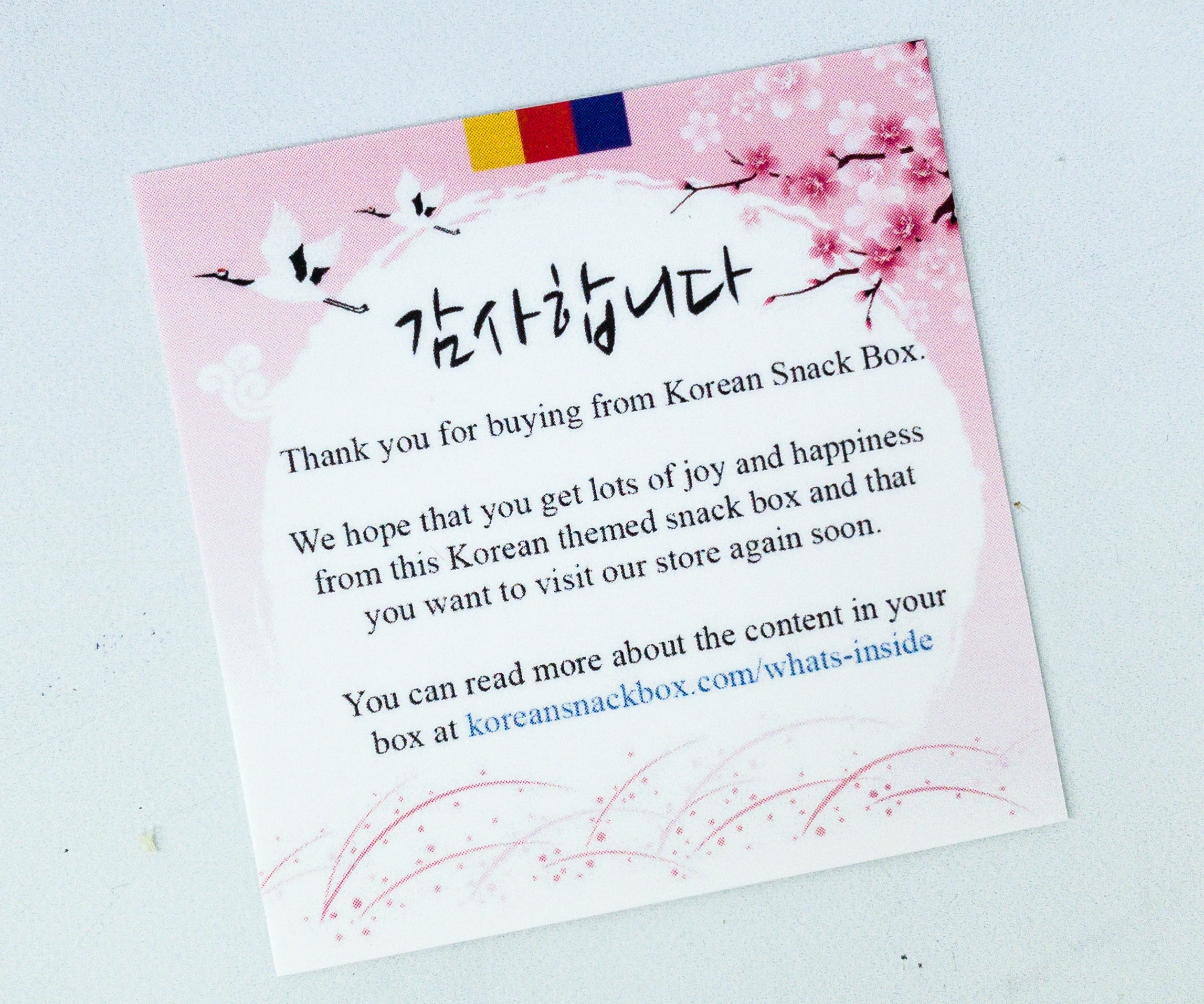 The card did not list the items in the box. Instead, they informed us that more information about the box contents can be found on their website.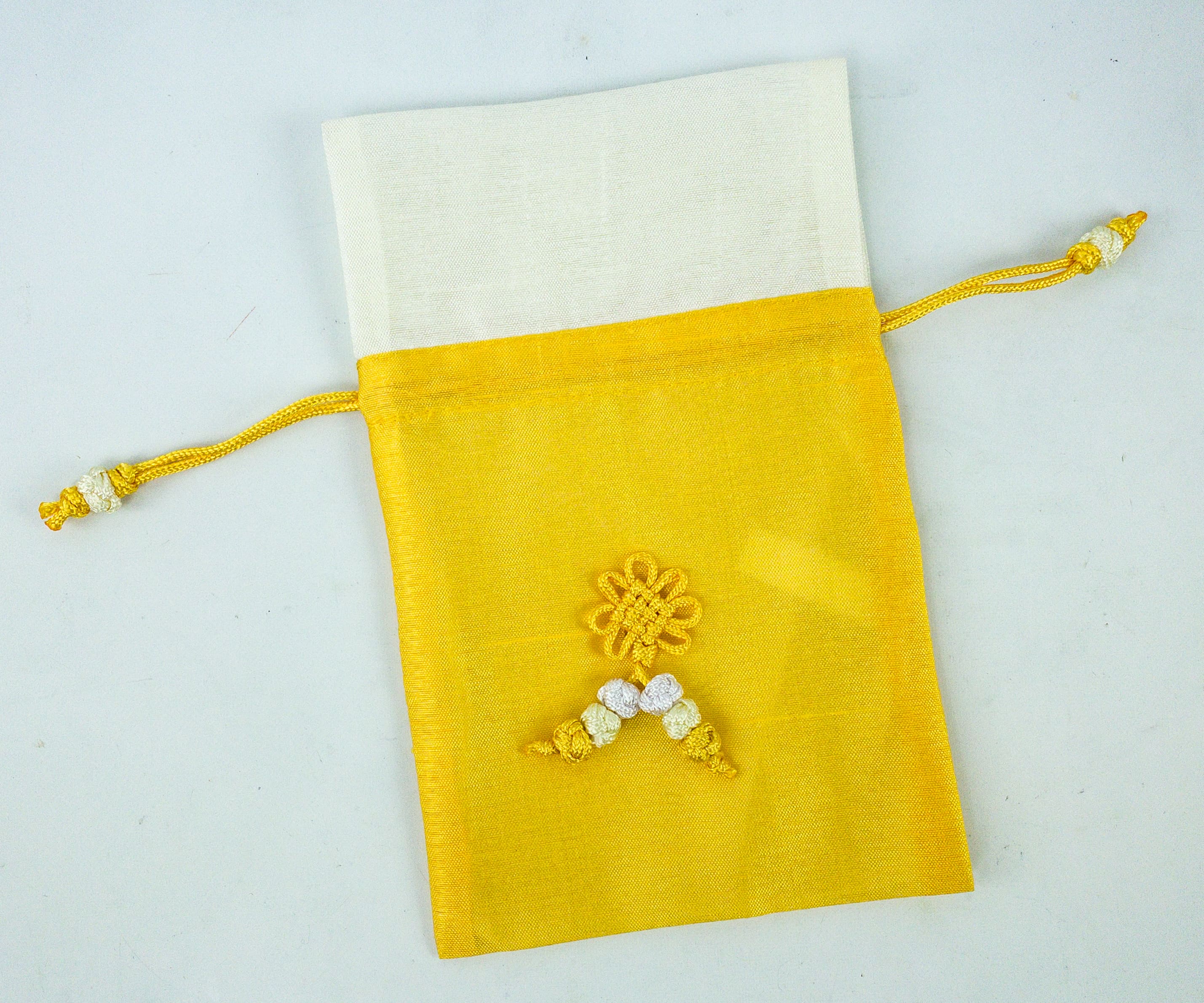 This month's box includes a yellow Bokjumeoni. It is reusable as a purse, pouch, or even as a makeup bag!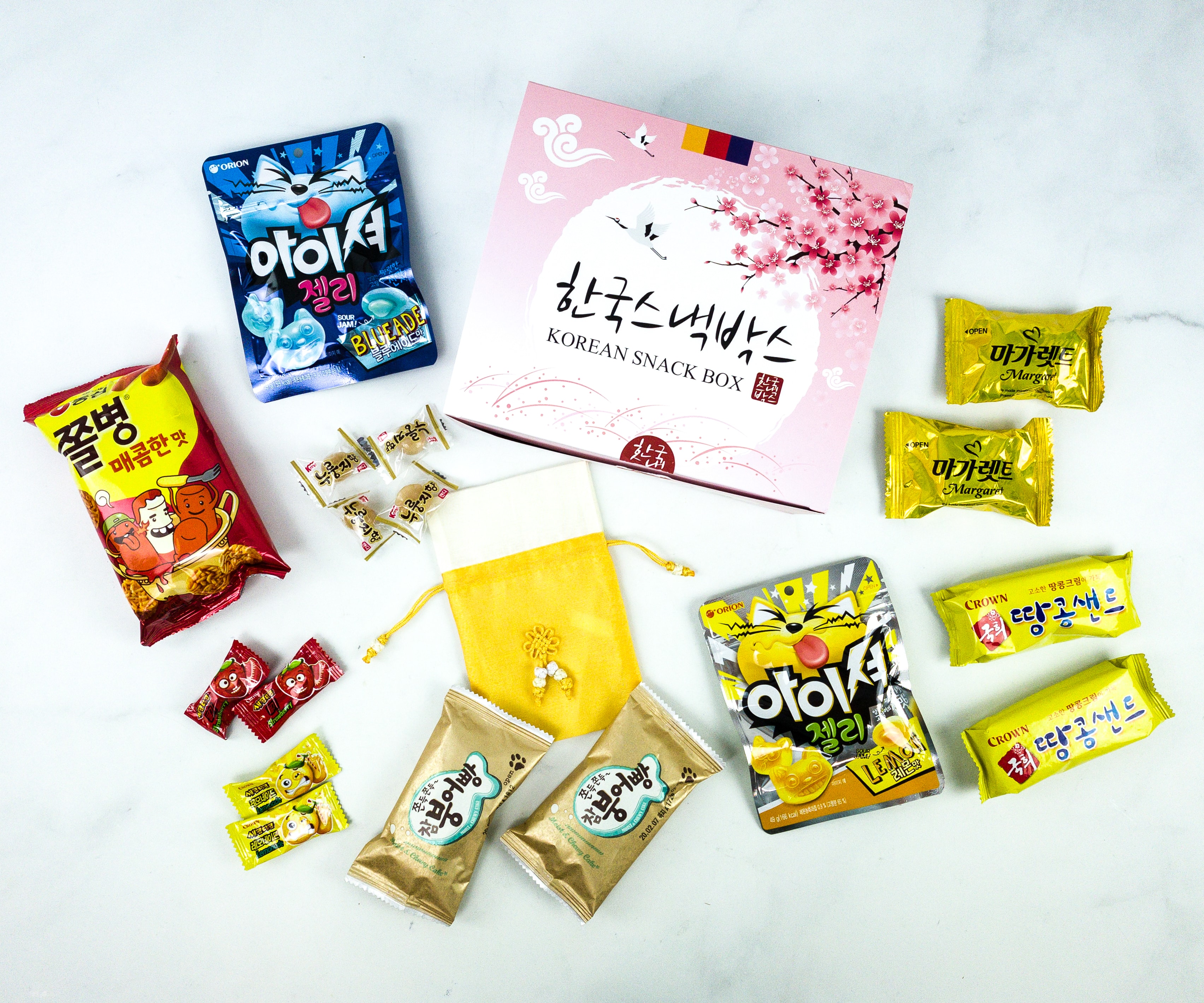 Everything in my box!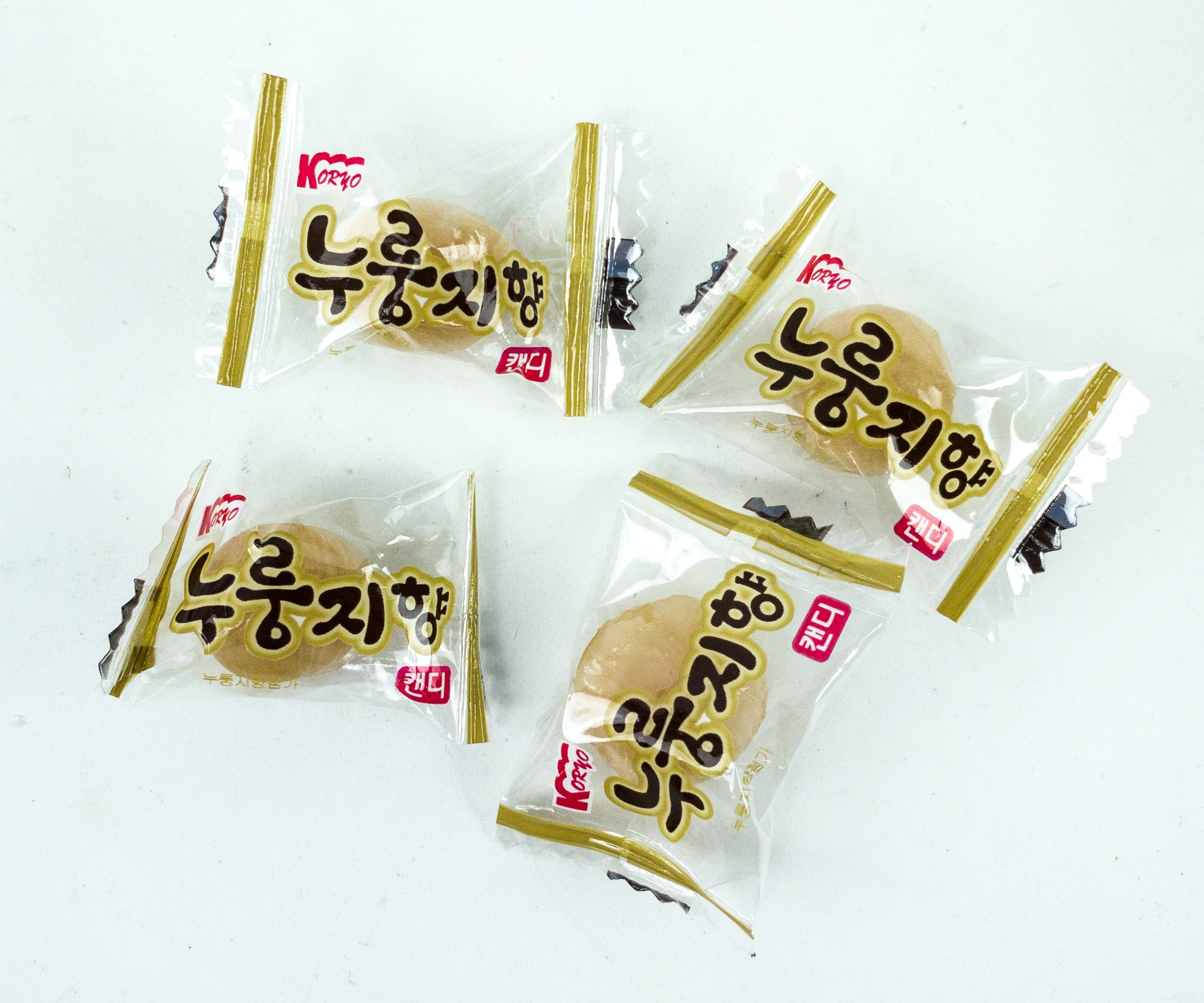 Nurungji Candy / 누룽지사탕. This month's featured traditional Korean snack is nurungji candy, which is inspired by crispy rice crust made using frying cooked rice. Each piece is a bit sweet and a bit nutty, just the right blend to keep you wanting more. We got four individually wrapped candies in the box!
Aisheo Jelly Blue Ade / 아이셔젤리 블루에이드맛. It's a limited-edition flavor of gummy candies featuring blue lemonade! Each piece is cat-shaped with a sour gum in the middle. They're also dusted with sour sugar. I liked how chewy and flavorful they are!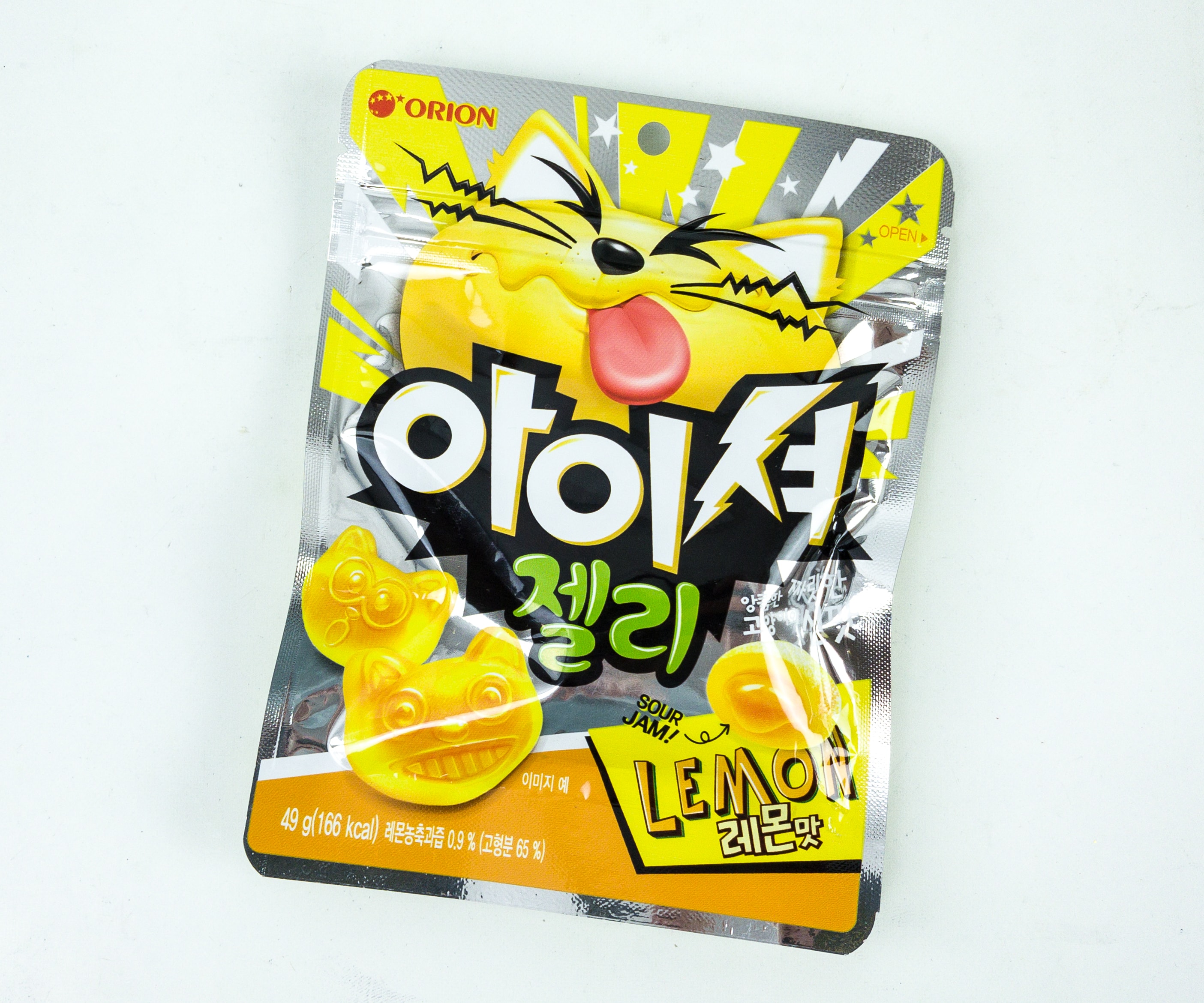 Aisheo Jelly Lemon / 아이셔젤리 레몬맛. We got another pack of the cat-shaped gummy candies, and this time they're lemon flavored. This one's a bit sourer compared to the lemonade, but still delicious overall! It's a great snack for sour candy fans!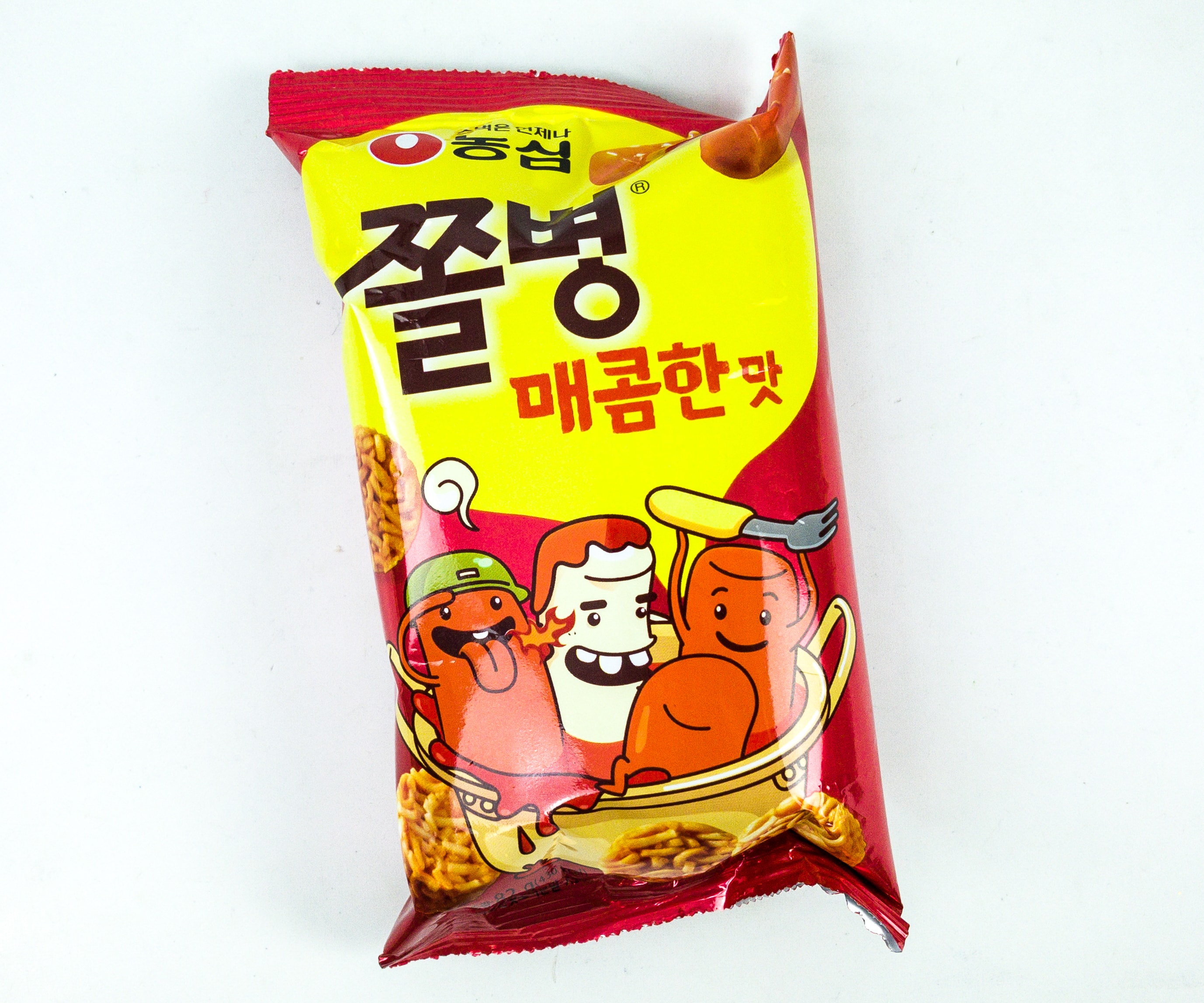 Jjol Byeong Ramyun Snack /쫄병스낵. This snack is inspired by ramyun, but doesn't need to be cooked! They're crunchy and bite-sized, made with tteokbokki (spicy rice cake) flavor. The flavoring is strong, but definitely not a problem if you're a fan of spicy goodies.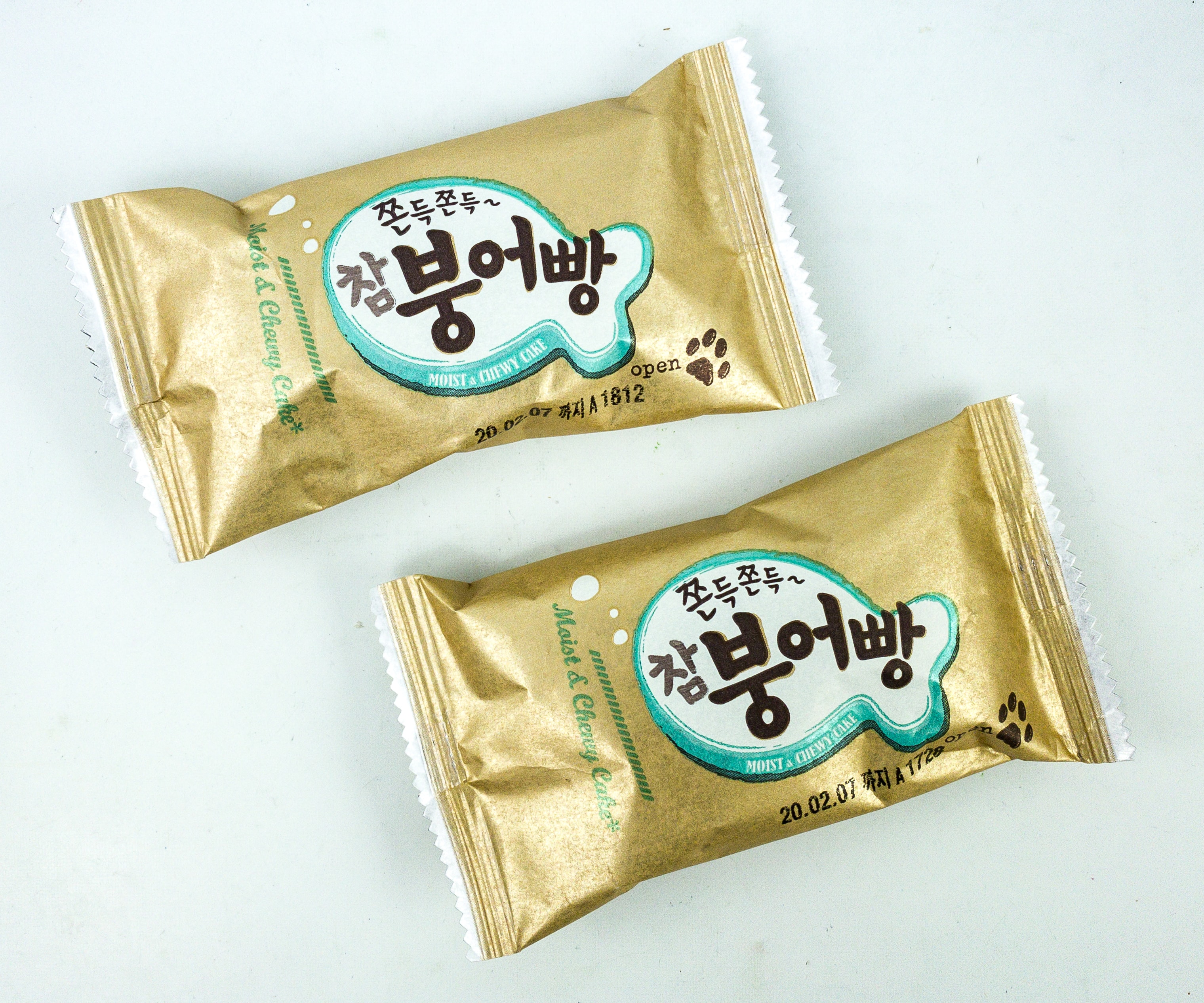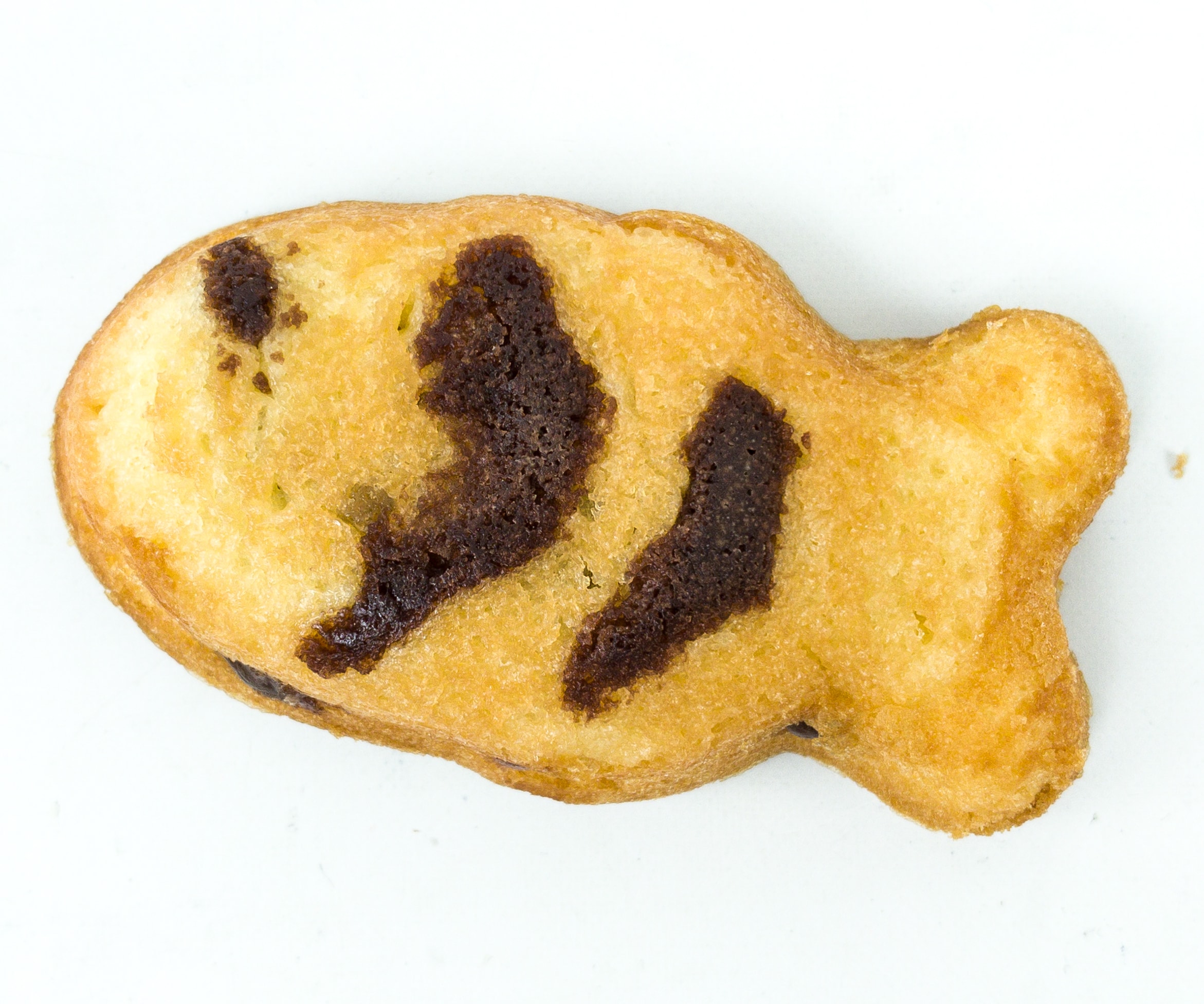 Bungeobbang / 참붕어빵. We got two individually-wrapped fish-shaped bread from the box, one of our favorite Korean bread snacks. They're soft and moist, definitely a filling snack you can enjoy even when on-the-go. Each piece has chocolate inside and even outside, to resemble the scales of a fish.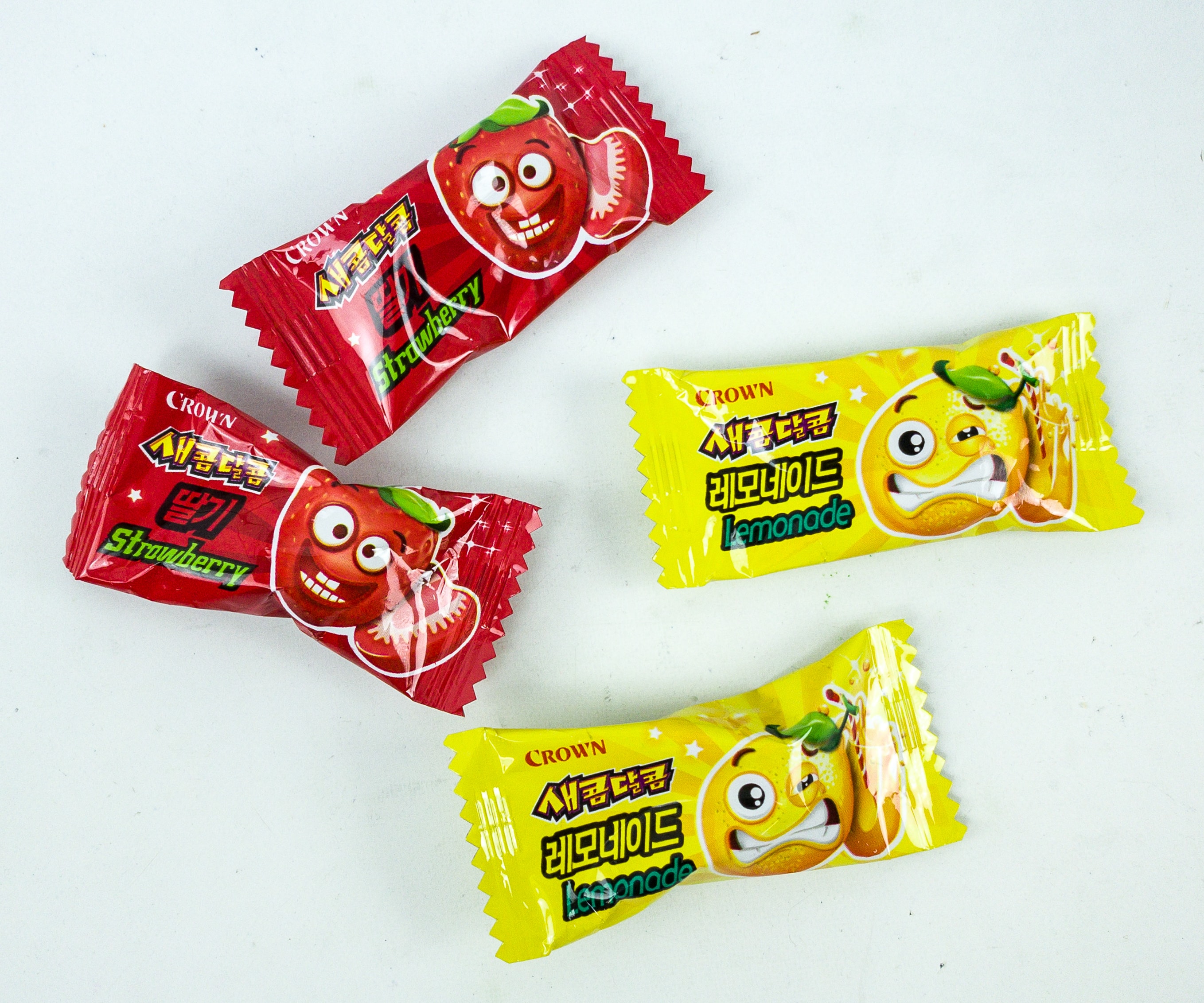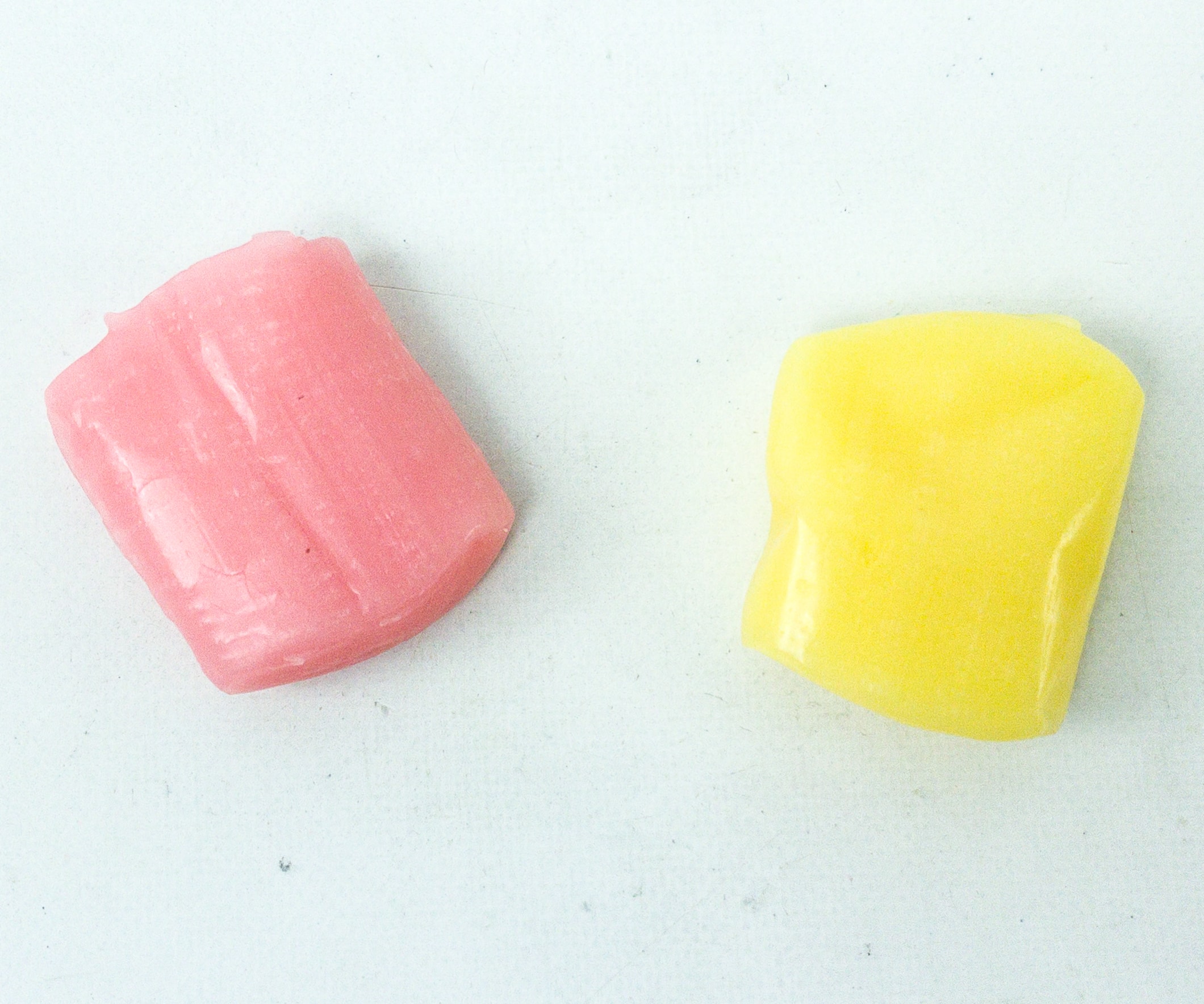 Sekom Dalkom Strawberry & Lemonade / 새콤달콤 딸기 레모네이드. These chewy candies come in 2 flavors: strawberry and lemonade. Both are tasty and refreshing in the mouth. They weren't too sugary ether. Each chew is bursting with fruity flavor, making it a hit with my kids.
Margaret Honey Sweet Gold / 마가렛트 허니 스윗골드. Margaret is a classic sweet cookie snack with nuts. They put a twist to this old favorite by using honey and sweet potatoes. This special edition is sweeter and tastier than the original, I wish it's available forever. Plus, it's really filling!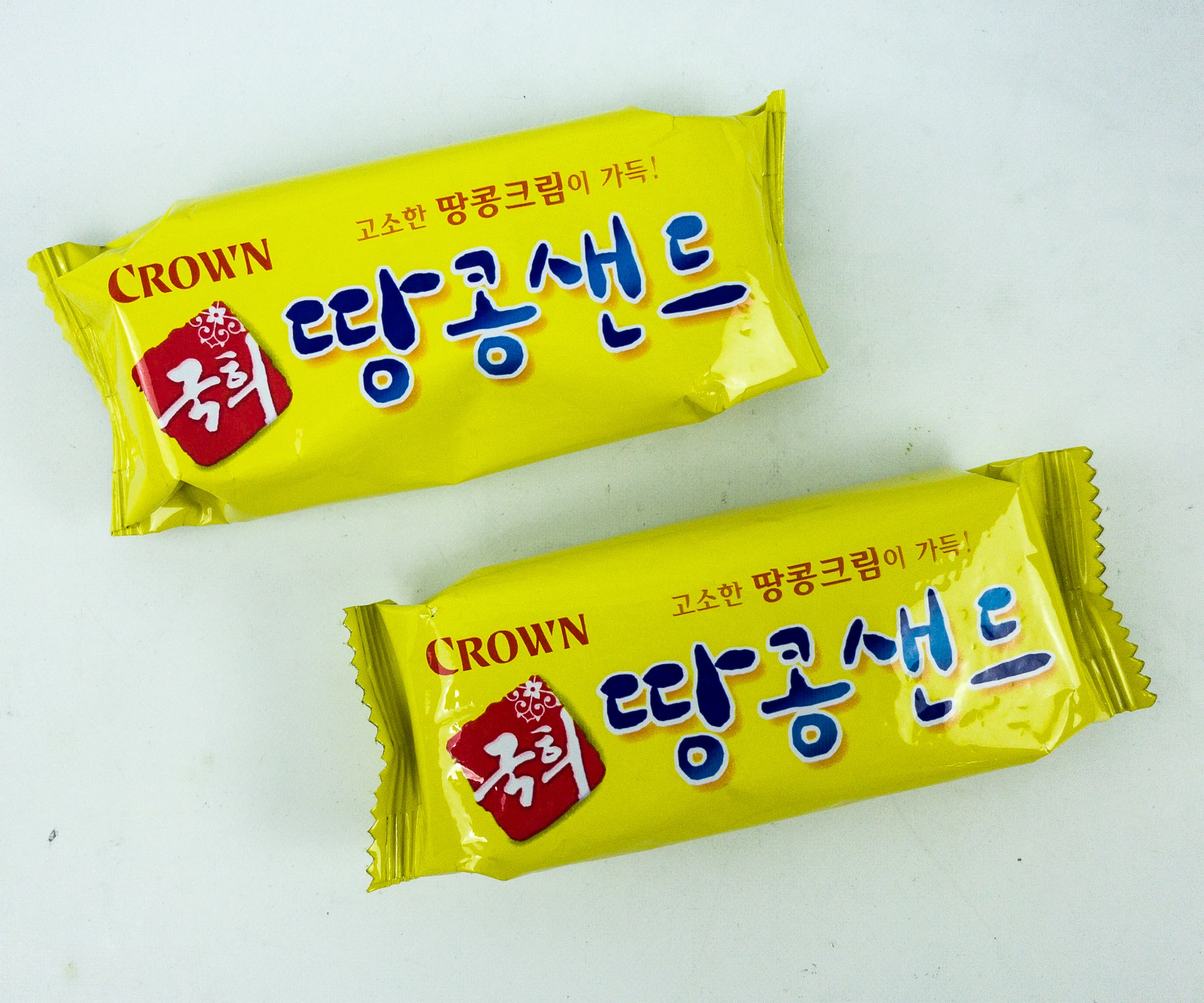 Peanut Butter Sandy / 크라운 땅콩샌드. For peanut butter fans, this snack is for you! It's made with a tasty peanut butter filling sandwiched between two tasty cookies. We got two packs and we're so happy. These are great whether paired with a hot beverage or eaten on their own.
Chuseok is Korea's thanksgiving holiday, and we're happy to get a feast of snacks with this theme! We definitely love the inclusion of traditional Korean snacks, they're interesting and it helps us get to know the local culture and the flavors unique to Korea. We also love this month's cookies and biscuits, everything is tasty and they also make a great on-the-go snack! It's a really jampacked box, they send several servings of some of the snacks, so you can easily share them with family and friends or portion for different snacking sessions!
What do you think of Korean Snack Box?