Koala Crate is a monthly subscription box from KiwiCo for preschoolers ages 3 to 5. It is educational and always hands-on. The activities are designed to be developmentally appropriate and enriching while also keeping it engaging, fun, and universally appealing.
DEAL: Use this link to save 30% on your first month of Koala Crate! (or any of the KiwiCo family subscriptions – use this page to find the best box for your little one!).
This month's Koala Crate theme is FARM! As always, the box comes with all the supplies needed to create a trio of fun, age-appropriate crafts — plus it has a magazine with extra games and activities!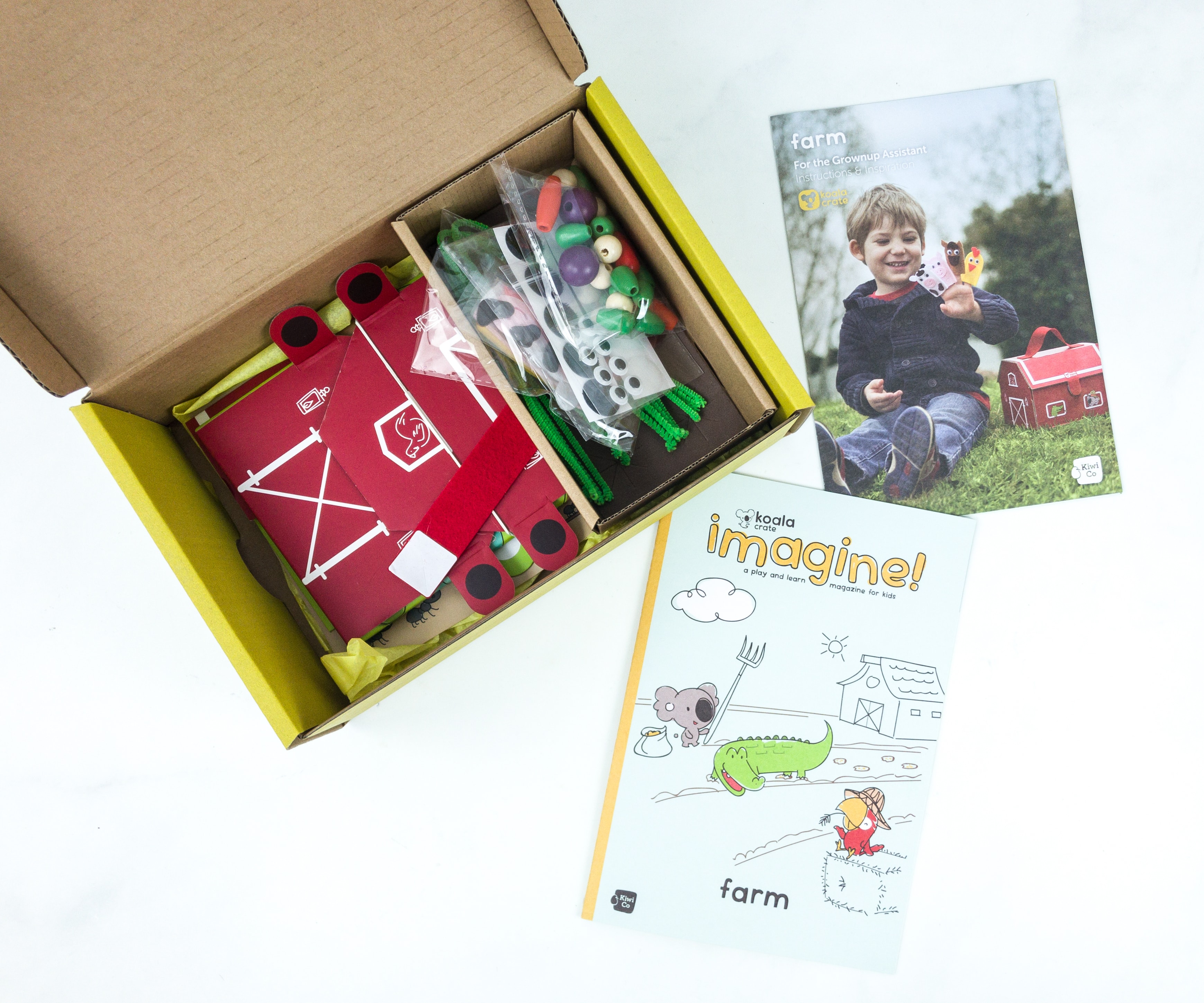 There are two books that will come in your Koala Crate. imagine! magazine is "a play and learn magazine" made for you and your preschooler to explore together. My son loves it! I like that the instruction booklet is separate from the magazine, so you can preview the activity while your child works on the activities in the booklet.
Imagine! Magazine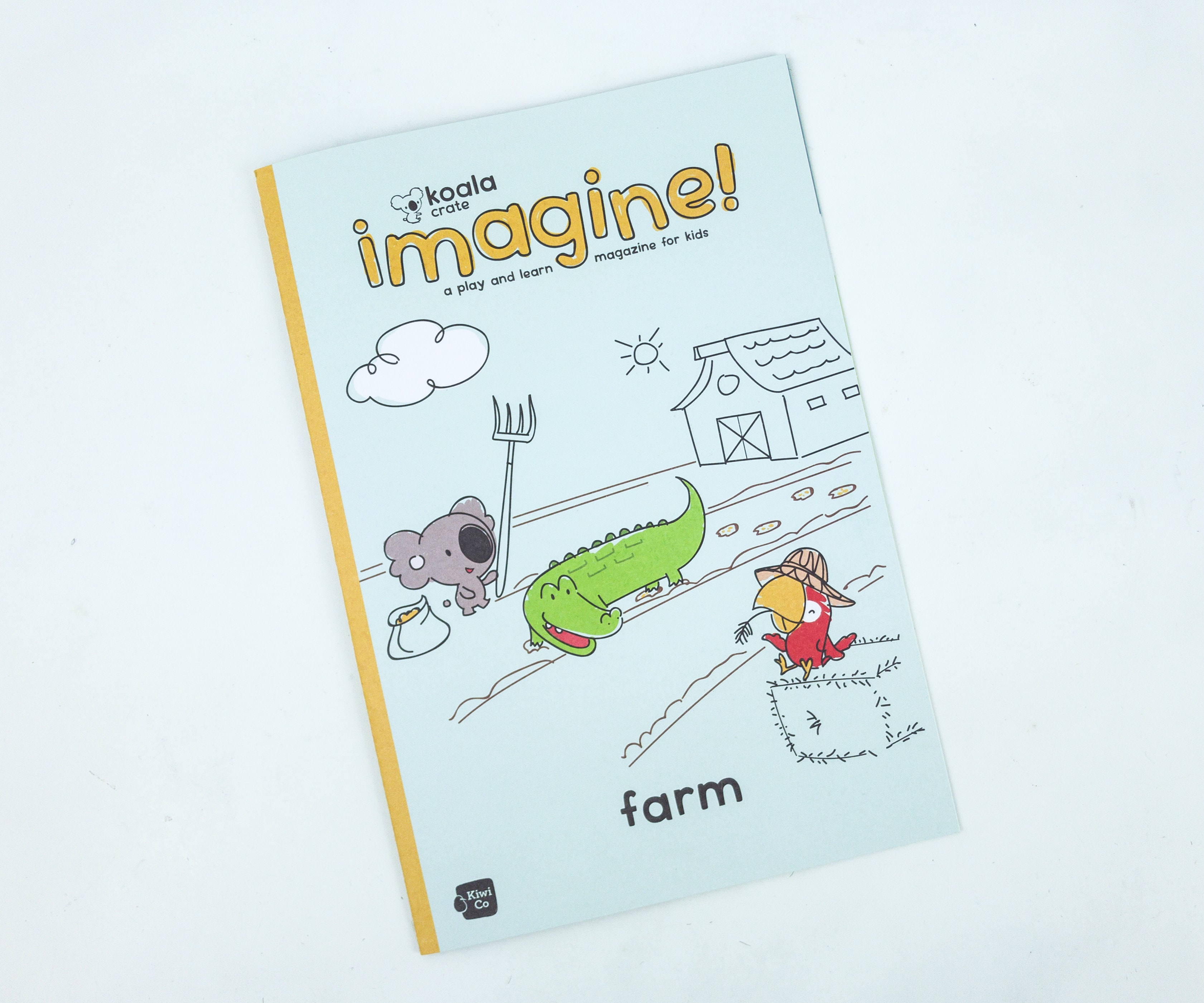 Imagine! magazine contains information relevant to the theme so your child learns a bit about the topic while having fun with the craft and play activities. The information is provided in an age-appropriate format and always feels like a game, not schoolwork.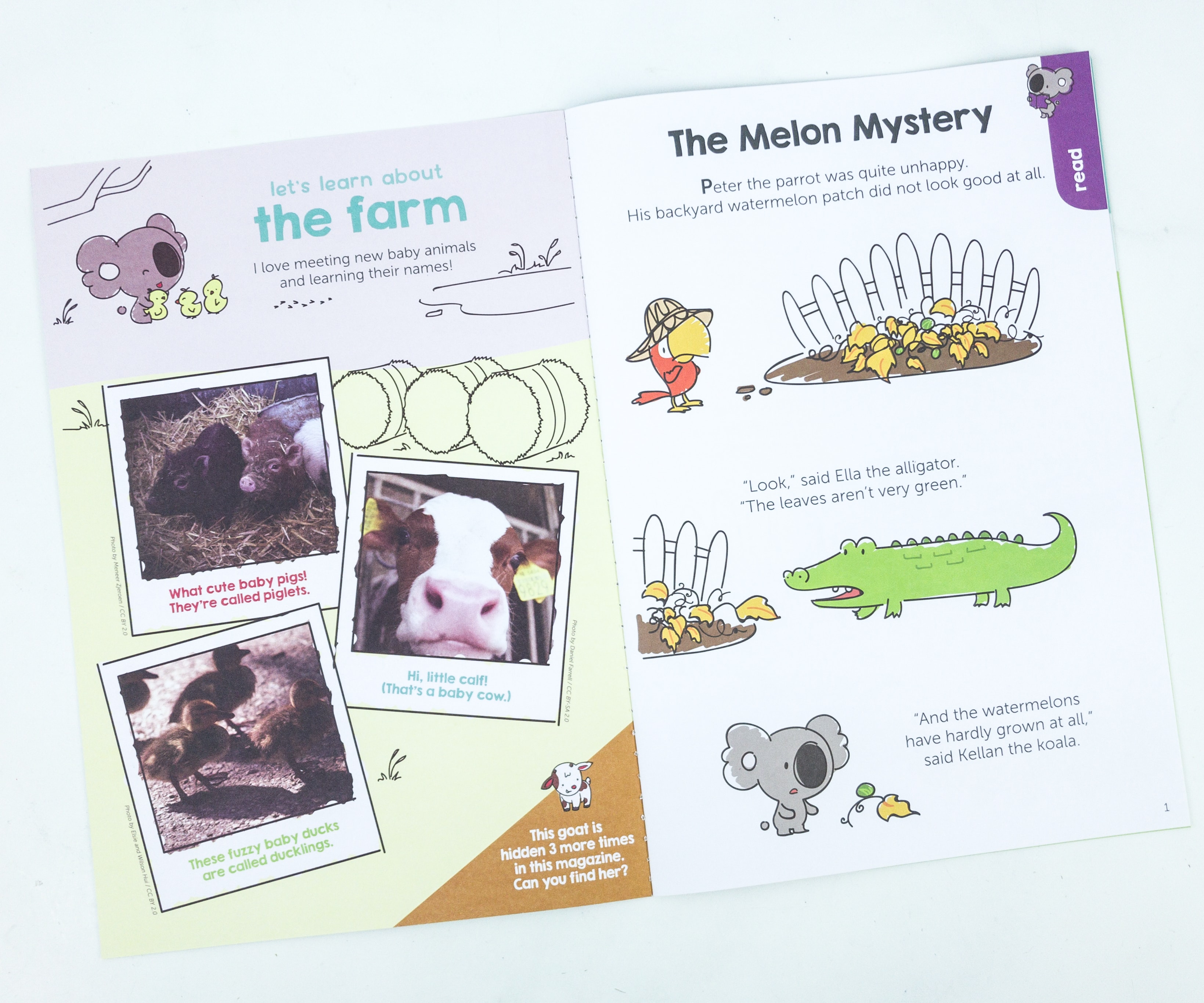 A fun story introduces your child to the theme of the box. The same group of friendly characters is featured each month, and the familiar faces encourage engagement.
Activities usually include tracing, matching, and word recognition games.
Here's another fun story in this month's booklet, which gives the kids more ideas about animals on the farm!
Koala Crate Crafts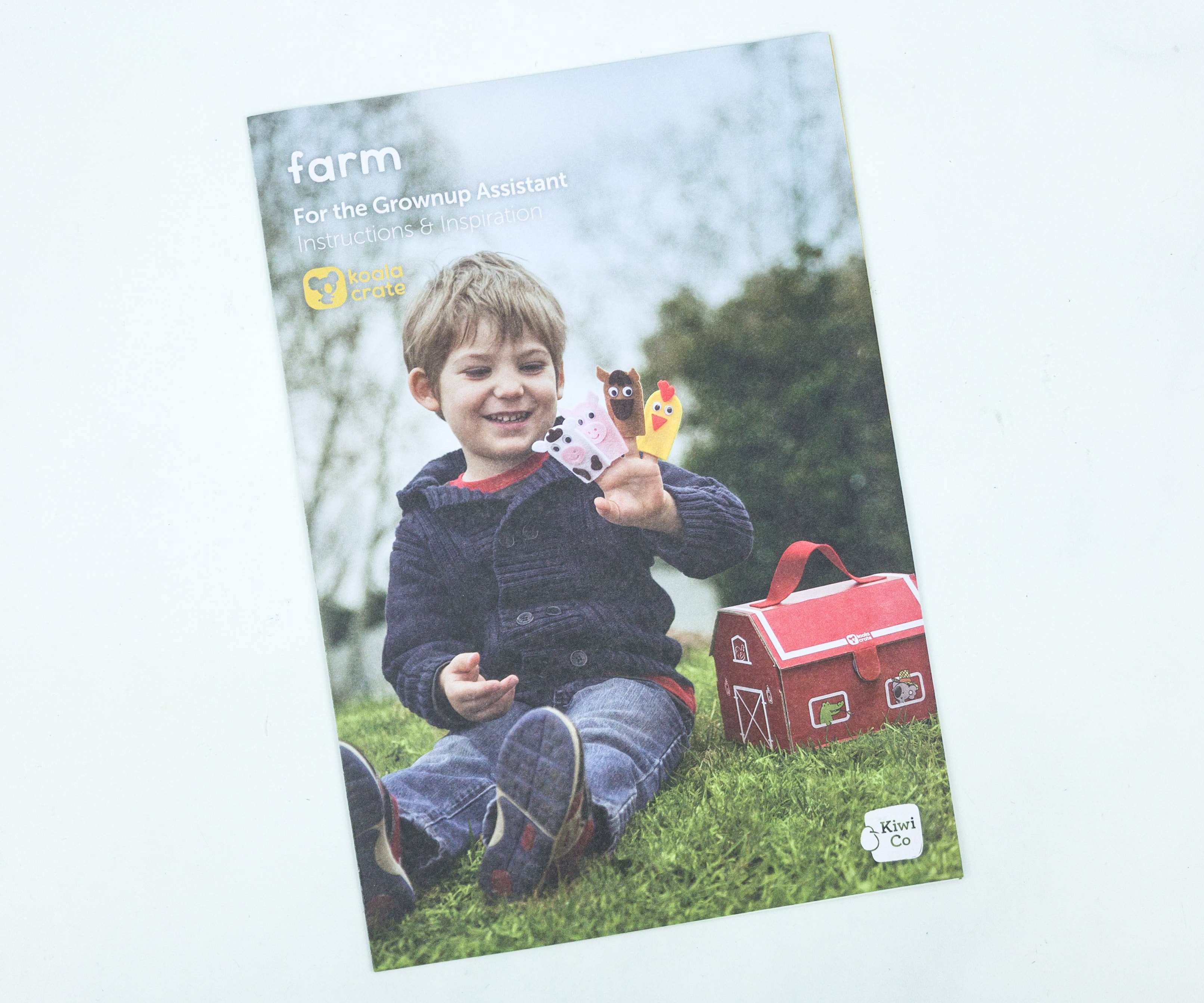 The instruction booklet is intended for the adult helper and gives detailed instructions for the activity.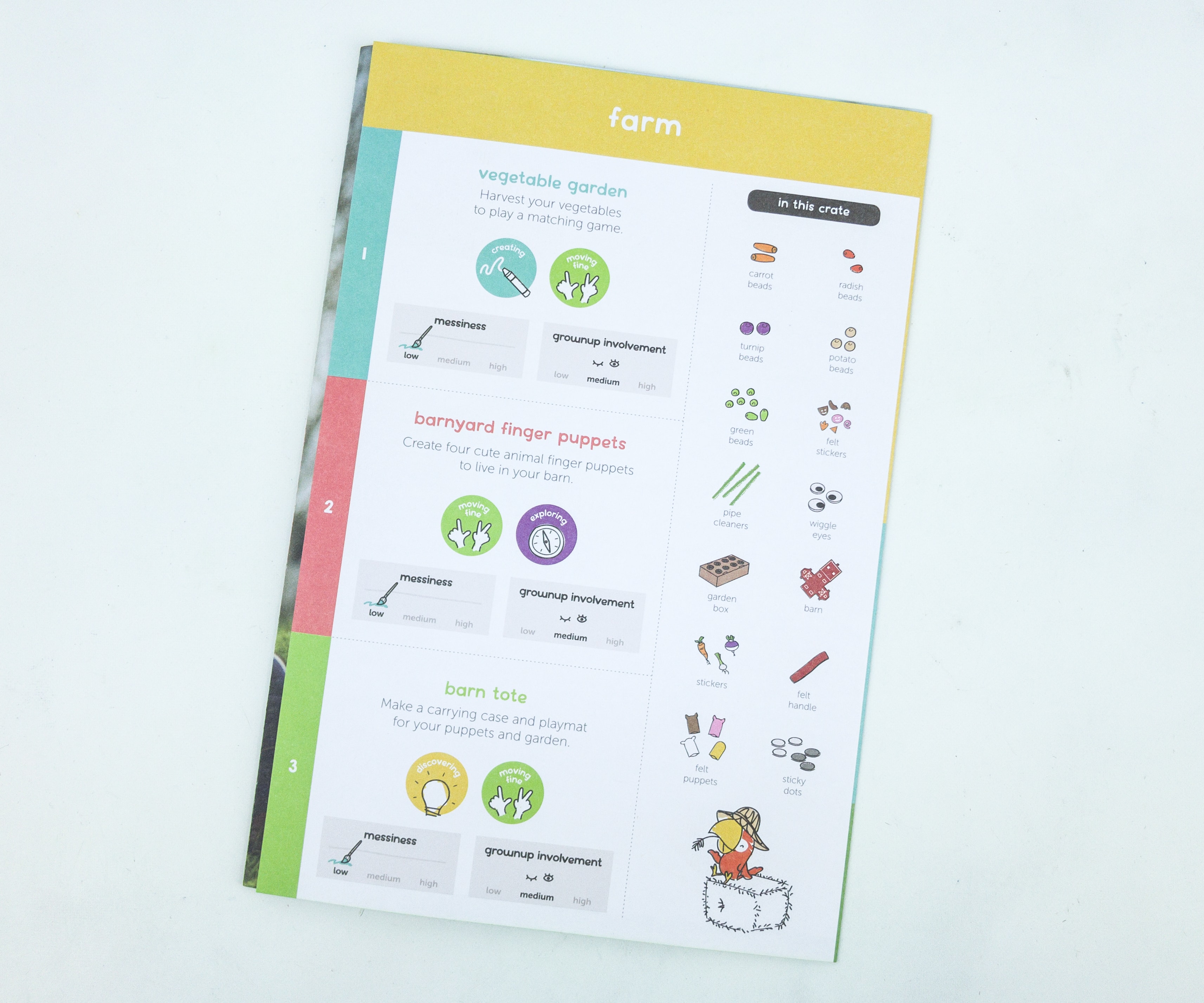 This booklet lists all the supplies, the 3 primary activities, the messiness level, and any grownup assistance needed. They even included some additional symbols denoting the developmental skills practiced in doing the activity, such as fine or gross motor skills.
Every activity states you all the required materials, engagement questions to ask your child, step by step procedures, and play ideas. Though most crafts are self-explanatory, they have helpful illustrations and clear instructions, so it's hard to go wrong.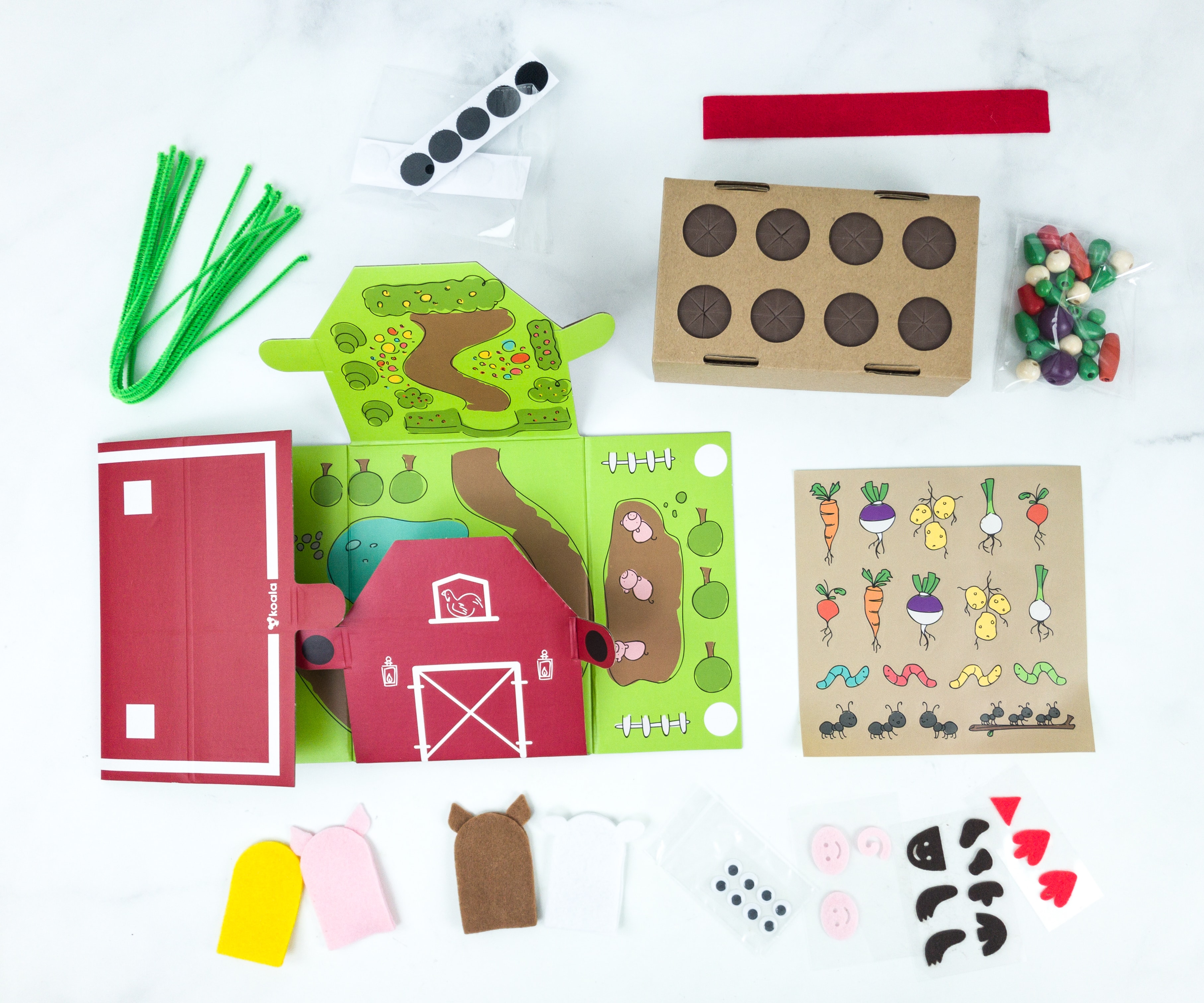 Everything in this month's box!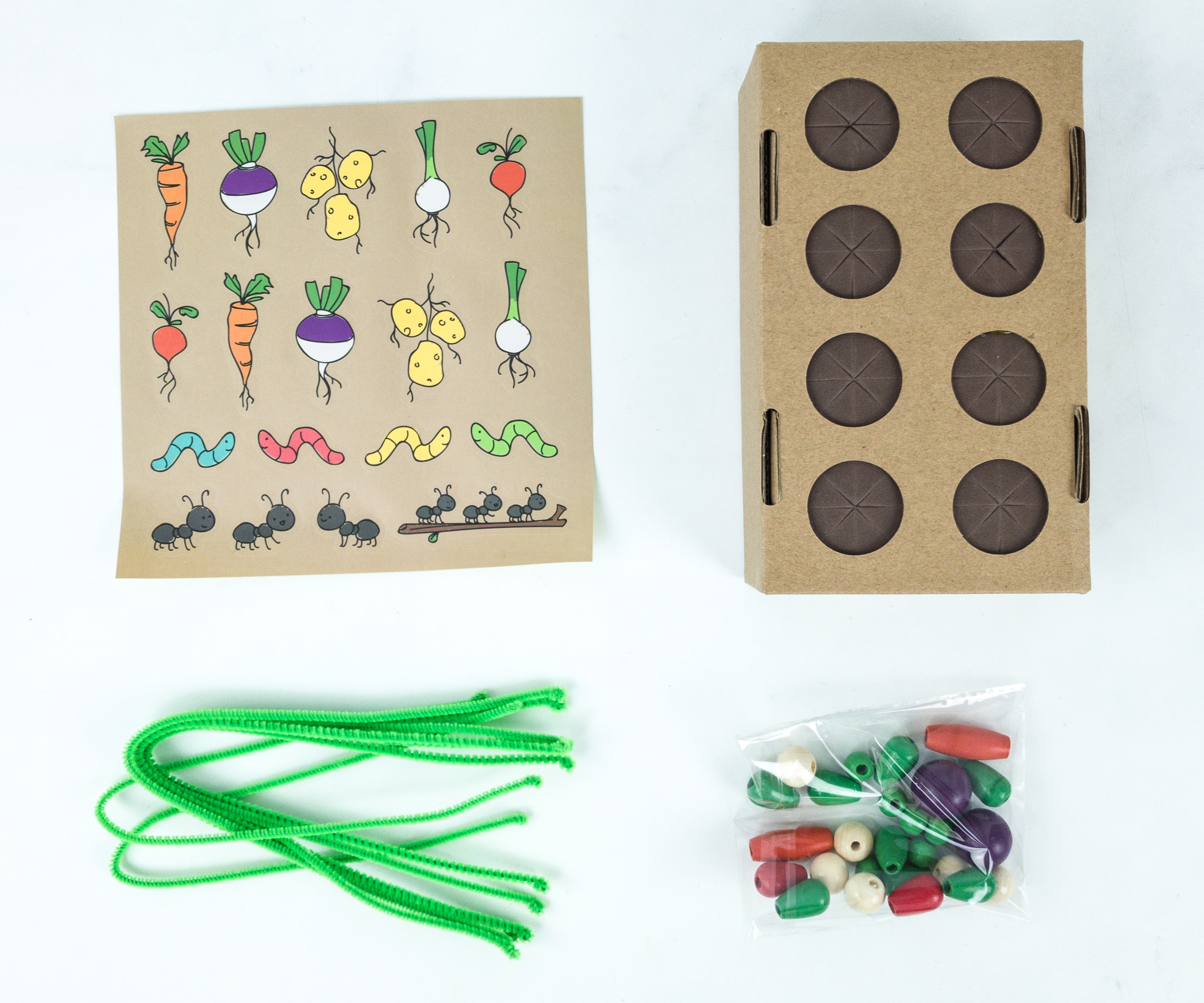 Activity #1: Vegetable Garden. For the first activity, we're making a vegetable garden. The crate provides all the needed materials, including the carrot beads, radish beads, turnip beads, potato beads, green beads, pipe cleaners, garden box, and stickers.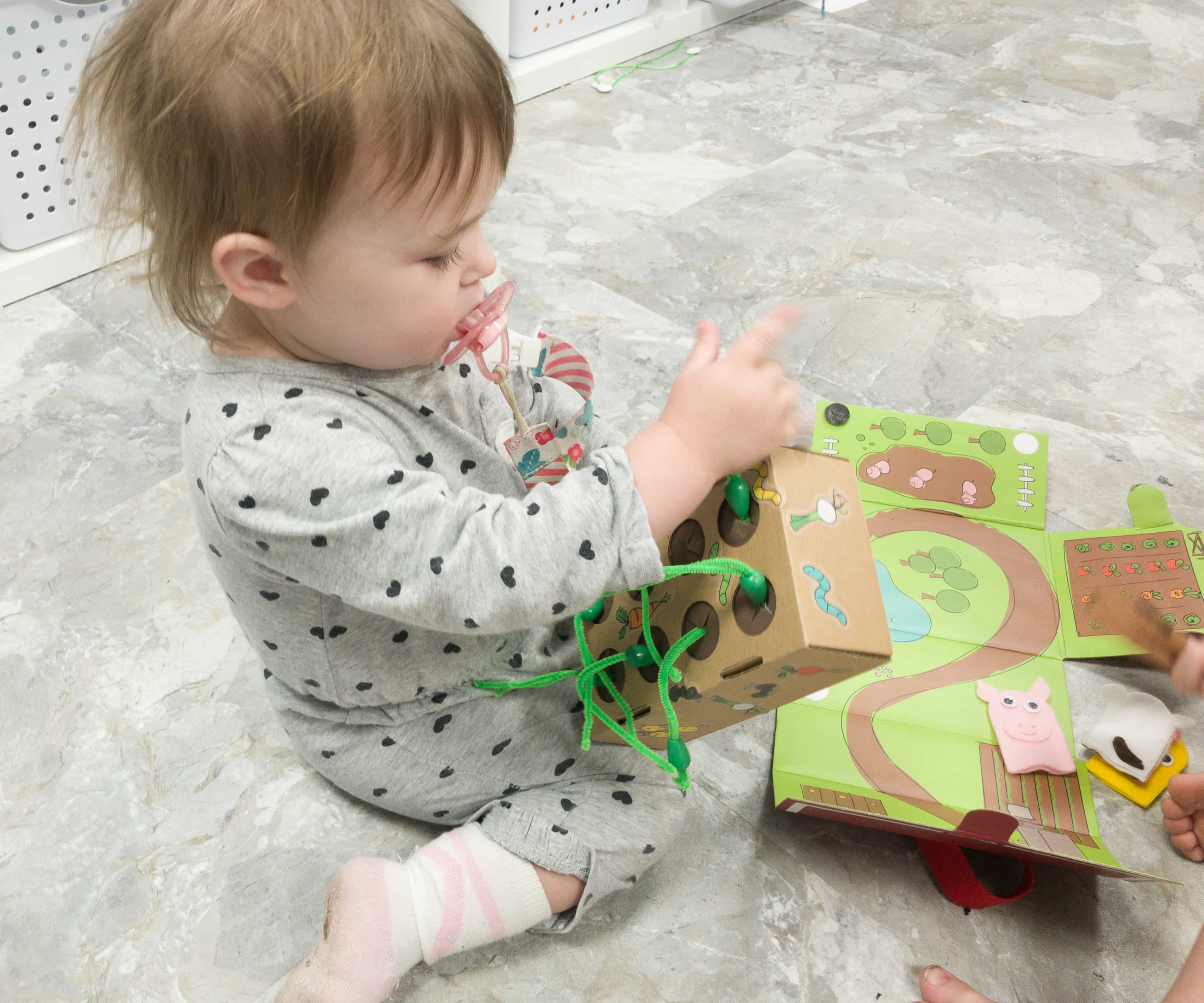 My kids started the activity by decorating the box using the colorful stickers. Once done, they also made a variety of plants, including carrots, radishes, and turnips, by sliding up the beads on the pipe cleaner. Then, they planted it inside the box by poking it through the holes while keeping some parts afloat.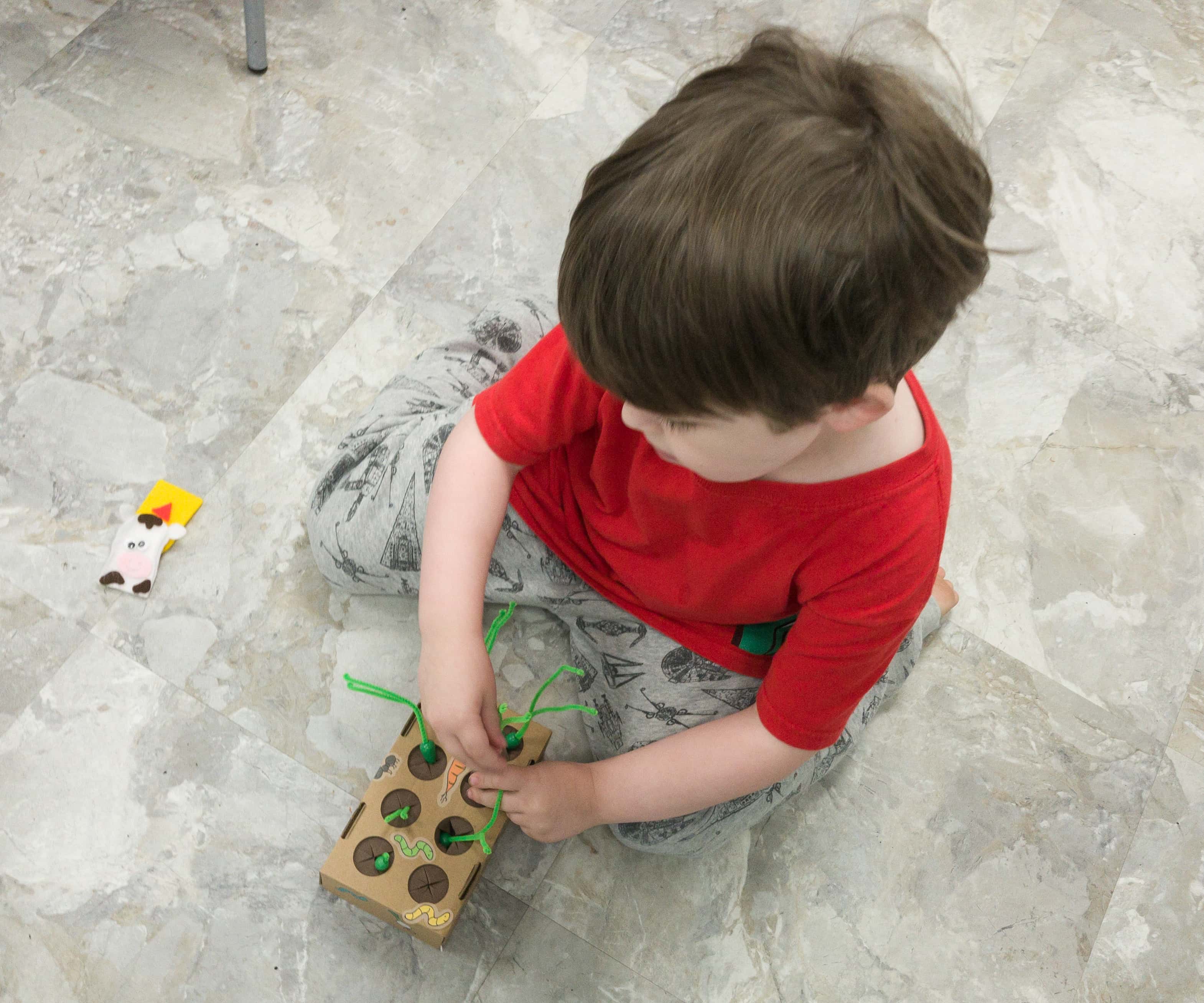 With this activity, you can play a little matching game. Your kids can start by pulling out two plants simultaneously, and if they match, set them aside. If not, put them back and let them try again. Keep harvesting until they found all four pairs.
Activity # 2: Barnyard Finger Puppets. For the next activity, we're making barnyard finger puppets. The materials included are felt puppets, felt stickers, and wiggle eyes.
This activity is pretty simple, all you just need to do is to get felt puppets, put your desired sticker design, and finish it by adding a pair of wiggle eyes. This kit includes a horse, pig, cow, and chicken, respectively!
Activity # 3: Barn Tote. To complete the farmland, we also made a barn tote! We used the barn template, felt handle, white sticky dots, and black sticky dots.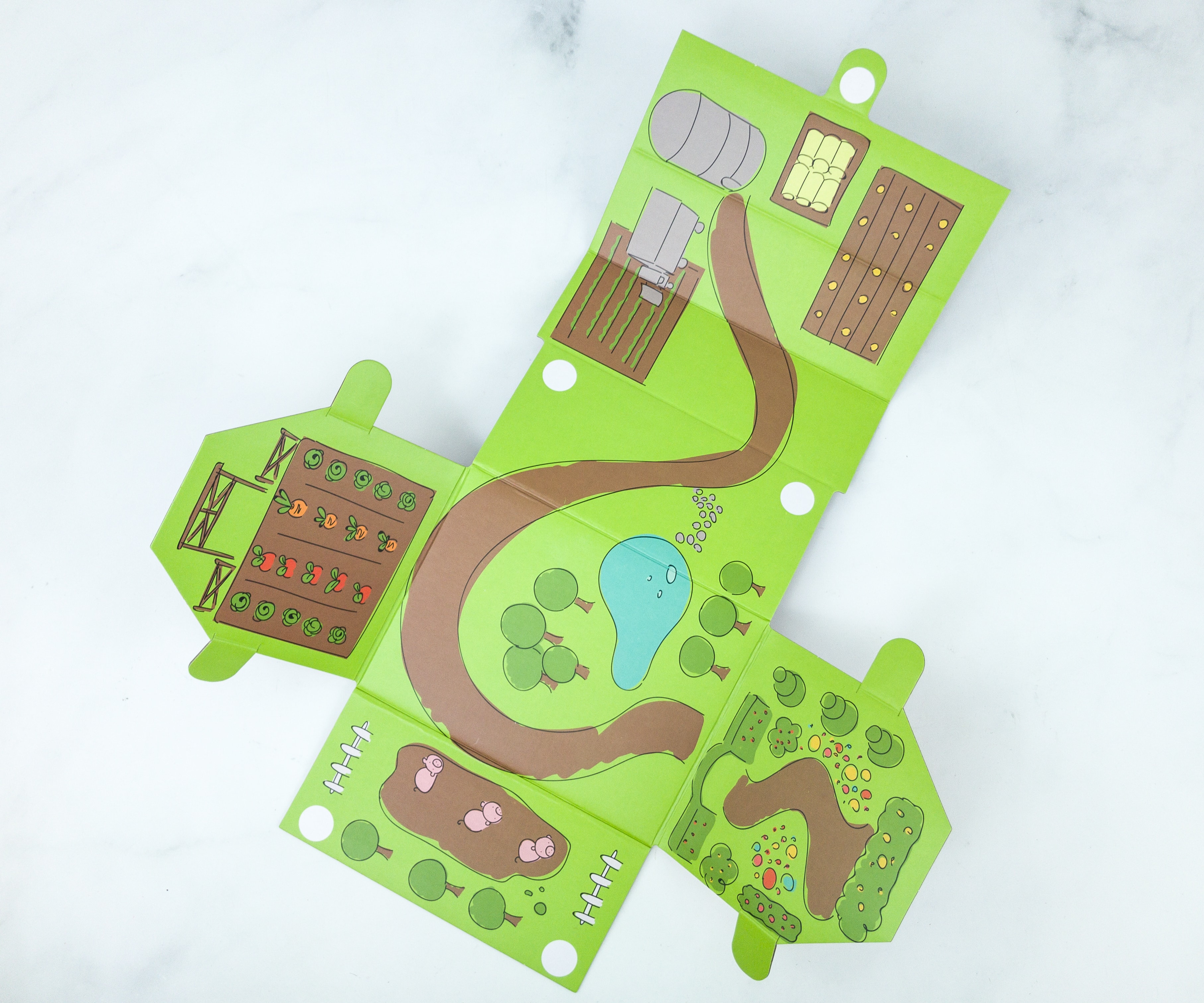 The kids started by putting the stickers to their designated places: the black stickers to the black circles, and the white stickers to the white circles. We then folded the barn and connected the white dots to the black dots. Peel the back of the felt handle and stick it to the white squares on the roof.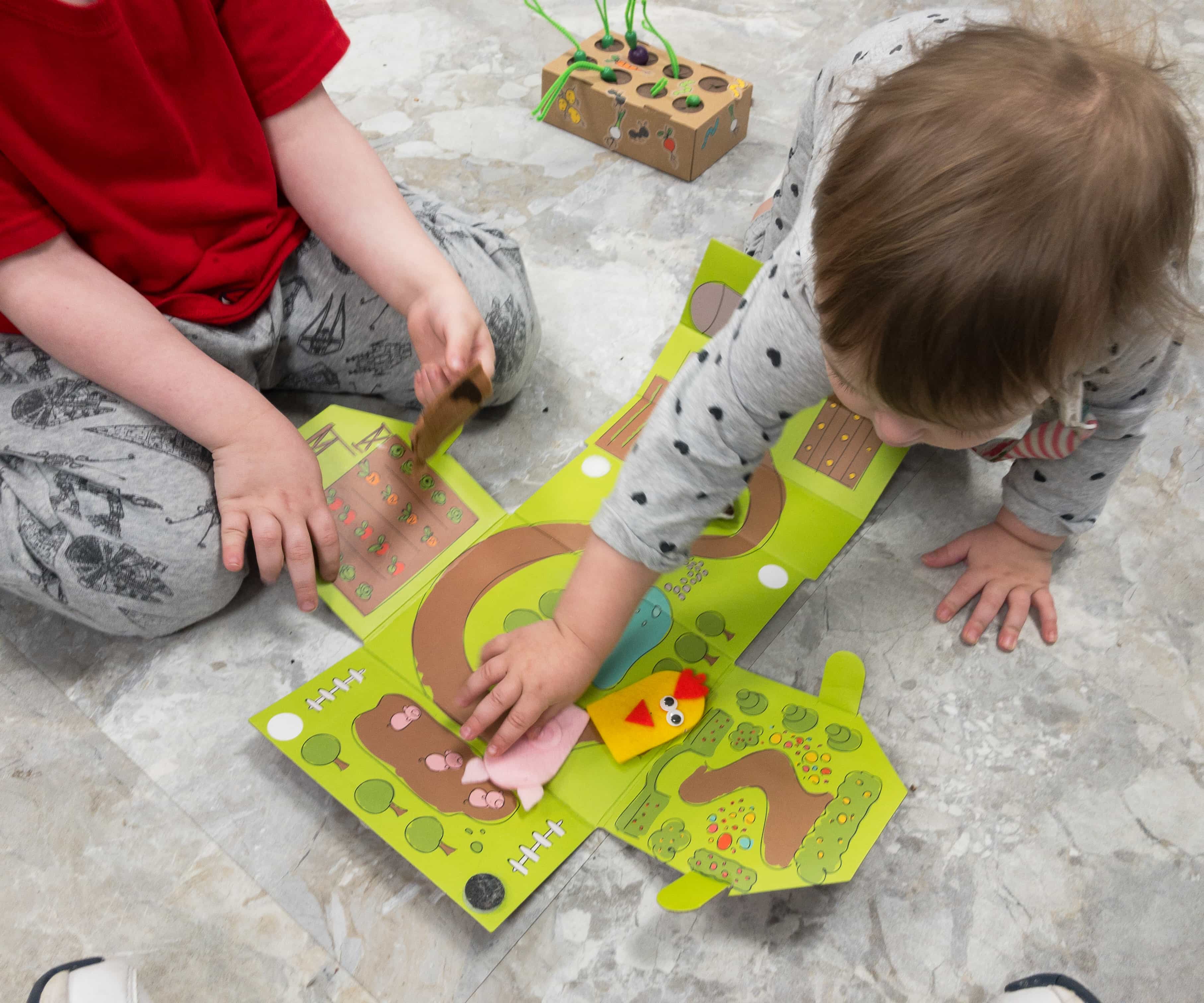 Spread the barn and use it as a play mat. You can also add the barnyard finger puppets to make your farm more enjoyable! My baby put her pig finger puppet in the "mud" together with the other pigs!
Koala Crate Extension Activities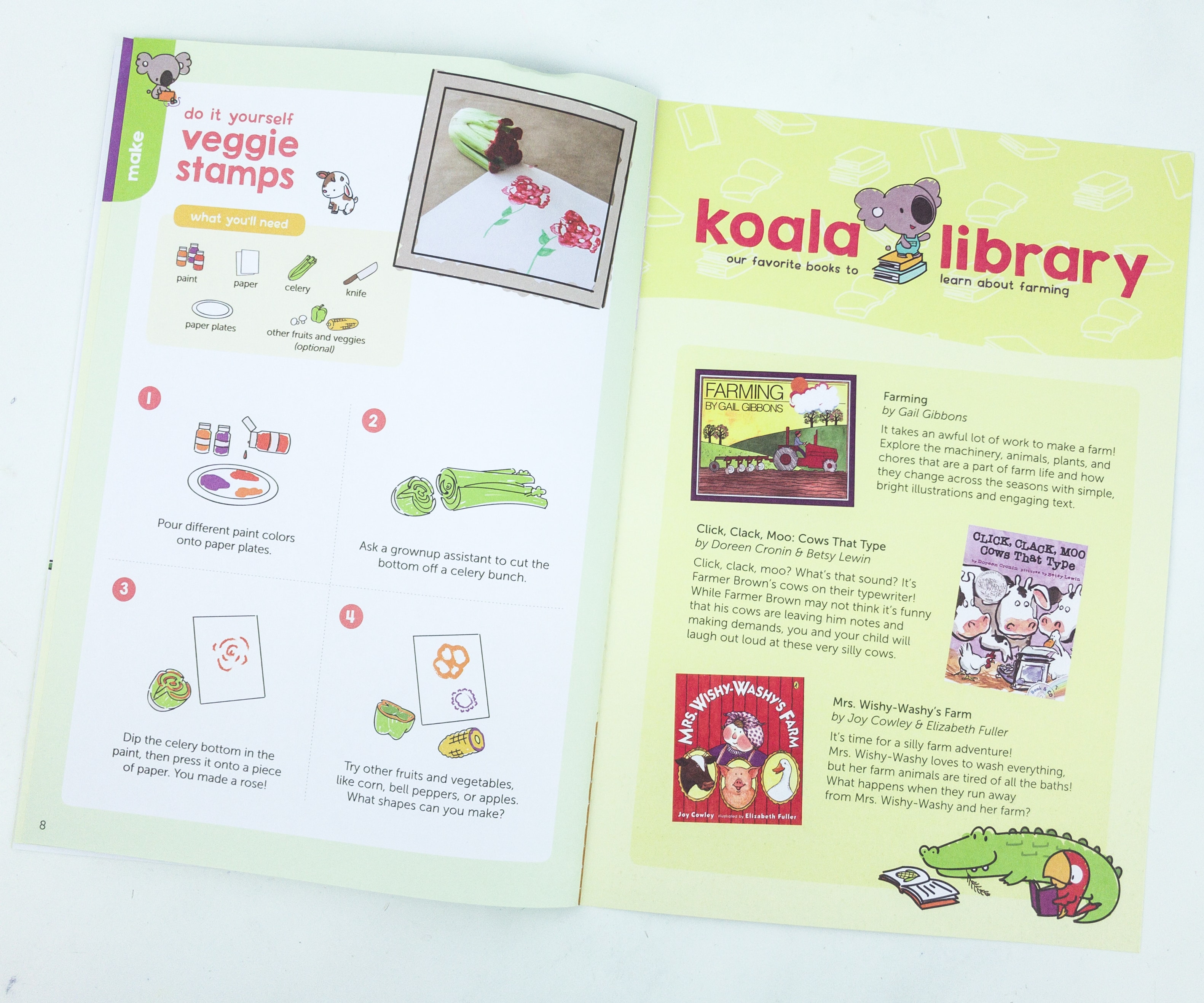 There are also book suggestions in the Koala Library, which includes Farming by Gail Gibbons, Click, Clack, Moo: Cows That Type by Doreen Cronin & Betsy Lewin, and Mrs. Wishy-Washy's Farm by Joy Cowley & Elizabeth Fuller.
Koala Crate projects are amazing, as always! We got an impressive line-up of projects and exercises for my kids to work on and enjoy, all of which are related to farm and farm animals. They included easy to follow instructions, as well as complete materials. Also, the activities required only a little help and supervision from adults. All in all, our family had a great time with these activities and we can't wait to see more! If you have kids who love crafty activities as well, this is the perfect subscription to try!
Have you tried KiwiCo's Koala Crate? What did you think of this month's theme?