Girls Can Crate is a monthly subscription for children between 5 and 10 years of age that promotes the idea that girls can do whatever they set their minds to. Each month features a different female pioneer whose story inspires girls to achieve. Each box includes a 20-page activity book that includes the heroine's story, 2-3 STEAM activities, and creative play props. Boxes cost $29.95 each month with themes that celebrate female pioneers from diverse backgrounds, but the activities themselves are usually gender neutral.
DEAL: Save 15% on your first box! Use coupon code HELLO15.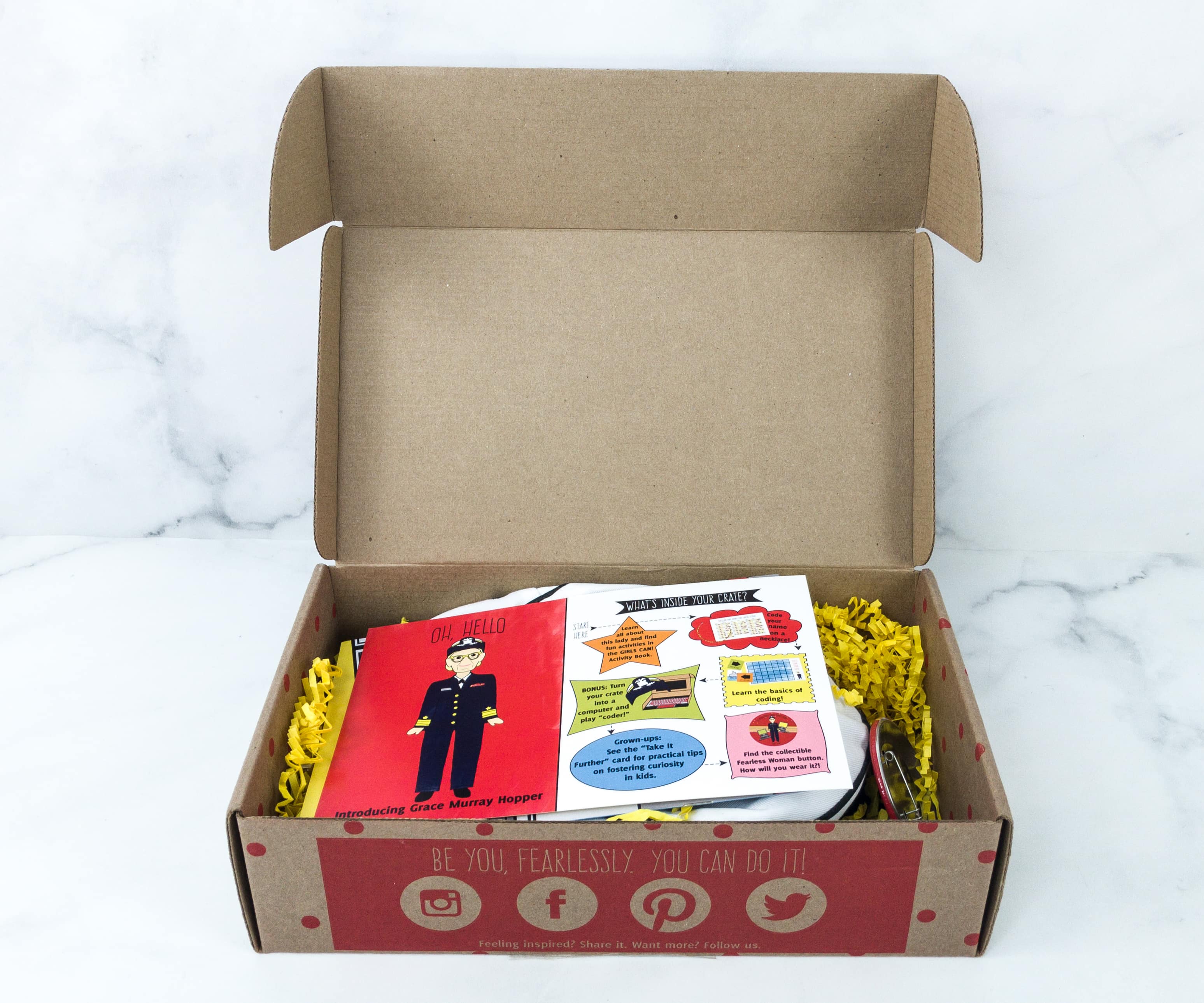 The box is full, and the items are protected by bright yellow squiggles.
There's a pamphlet that lists what's inside the crate. This month, we're celebrating the life of Grace Murray Hopper!
Meanwhile, these are pointers for parents on how to help kids learn self-advocacy and take it further.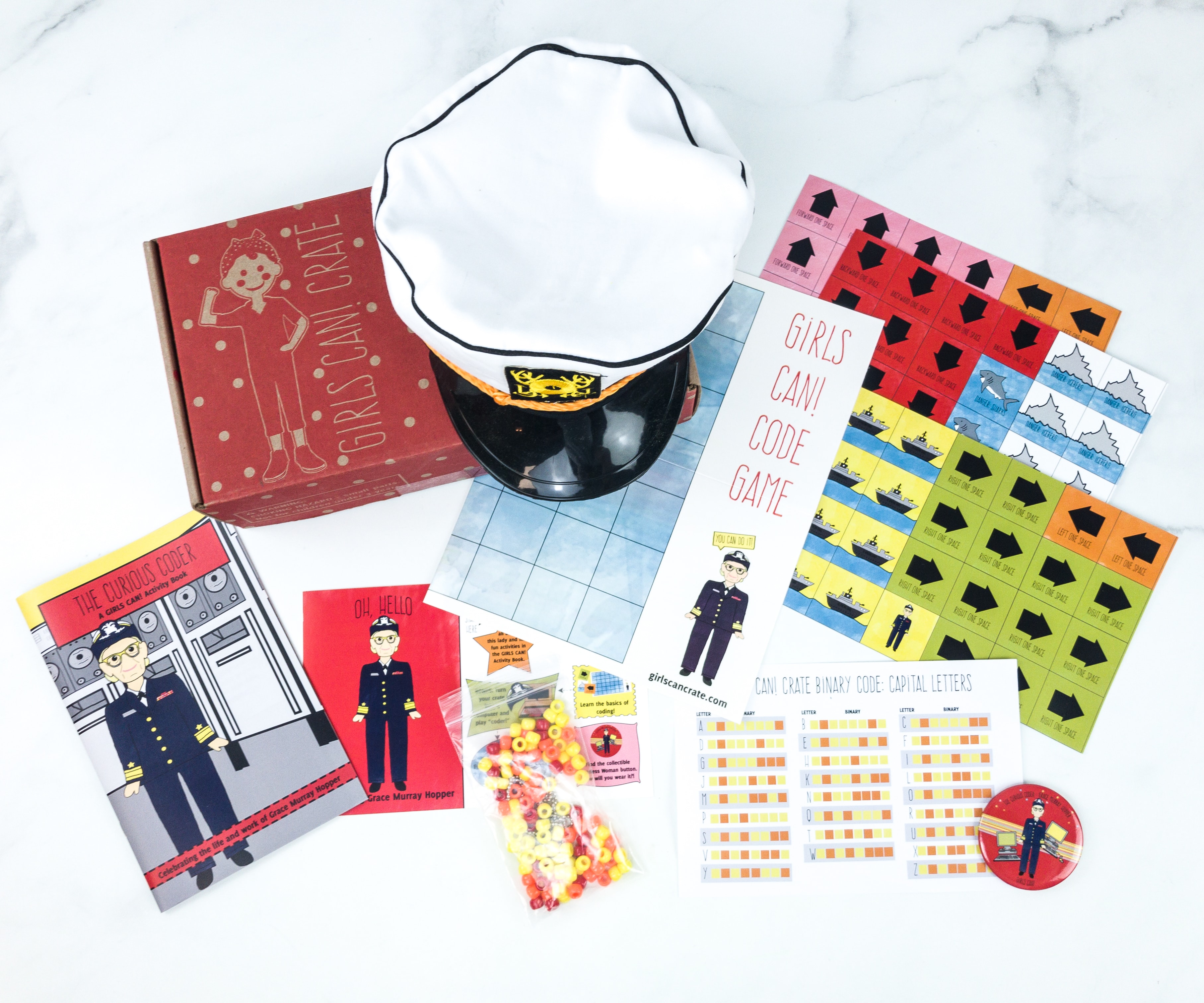 Everything in the box!
As always, the box includes a booklet featuring information about this month's heroine.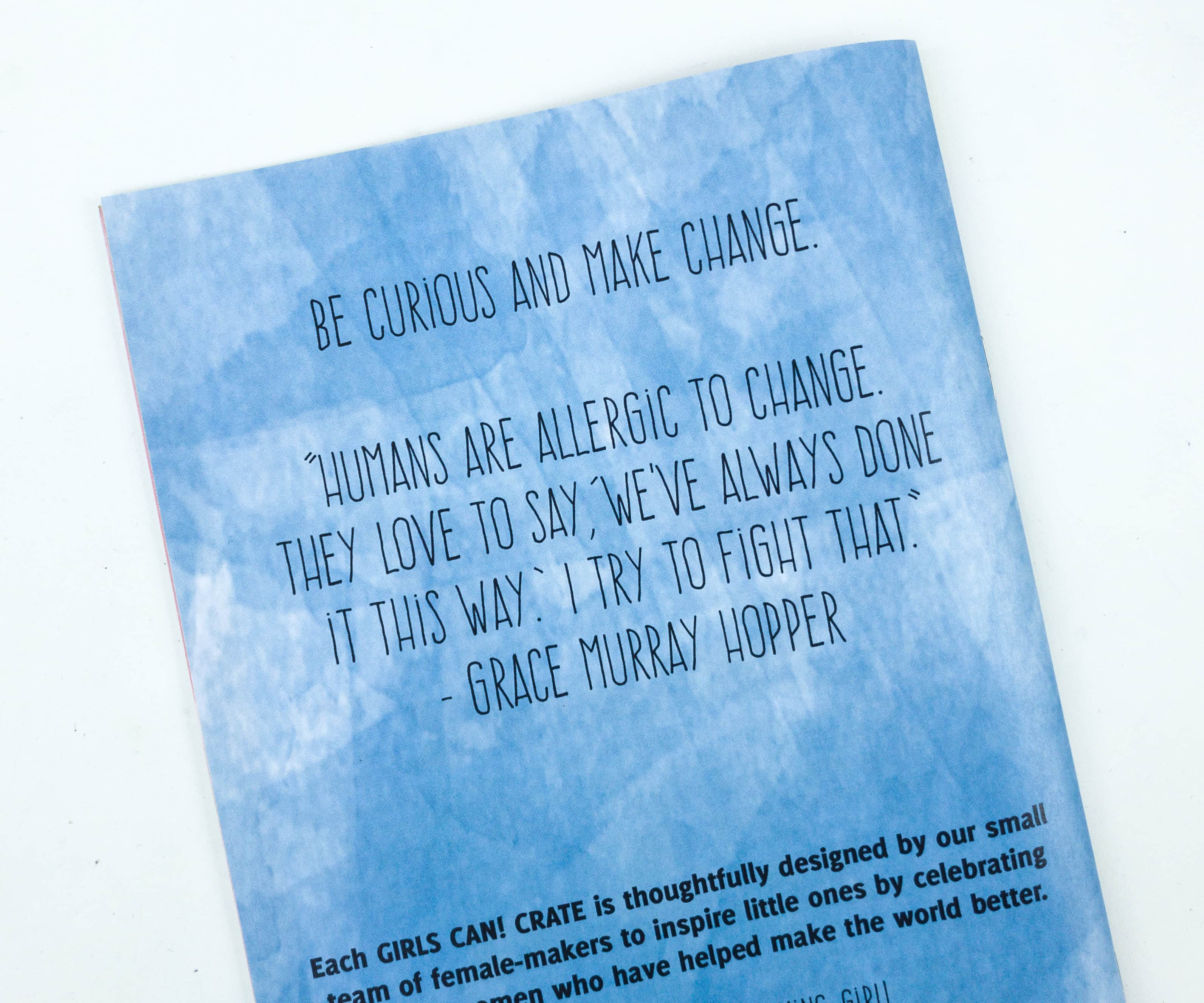 At the back of the booklet is a quote from this month's heroine:
Humans are allergic to change. They love to say, 'we've always done it this way.' I try to fight that.
They also indicated that a portion of the proceeds from every GIRLS CAN! Crate sale helps support non-profit organizations working to empower girls.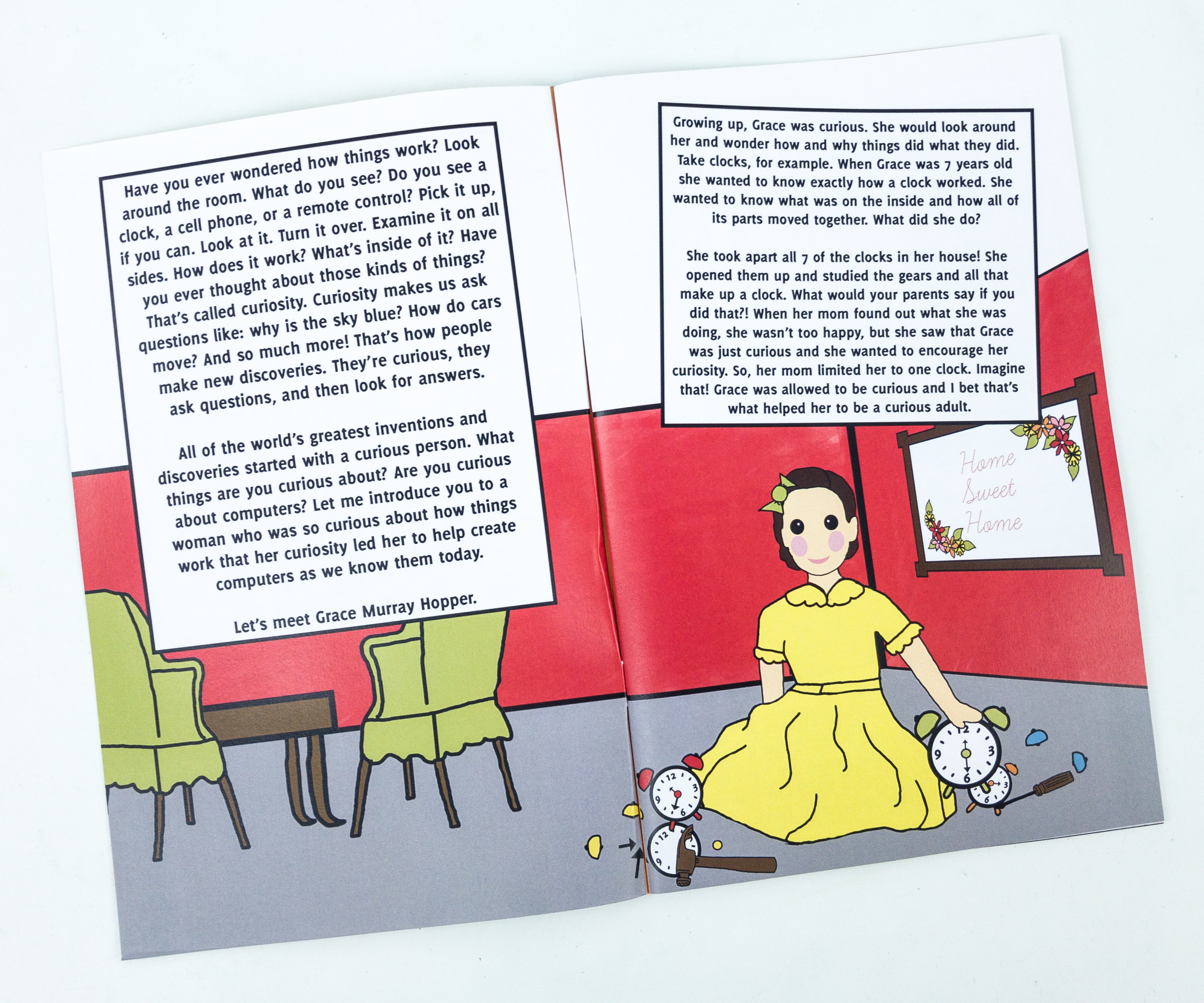 Grace Murray Hopper was a very curious girl. She would look around her and wonder how and why things did what they did. An example of this is a clock. Grace wanted to know how a clock works so she took apart all the clocks in their house. She opened them up and studied the gears and all the stuff that made them up.
Grace studied Math and Physics. She also teaches classes at Vassar College while America was fighting for World War II. She wanted to help in the war, so she joined the Navy Reserve. She joined the special group called WAVES or Women Accepted for Volunteer Emergency Service. She was then assigned to the Bureau of Ships Computation Project at Harvard University and worked on the Mark 1 computer project.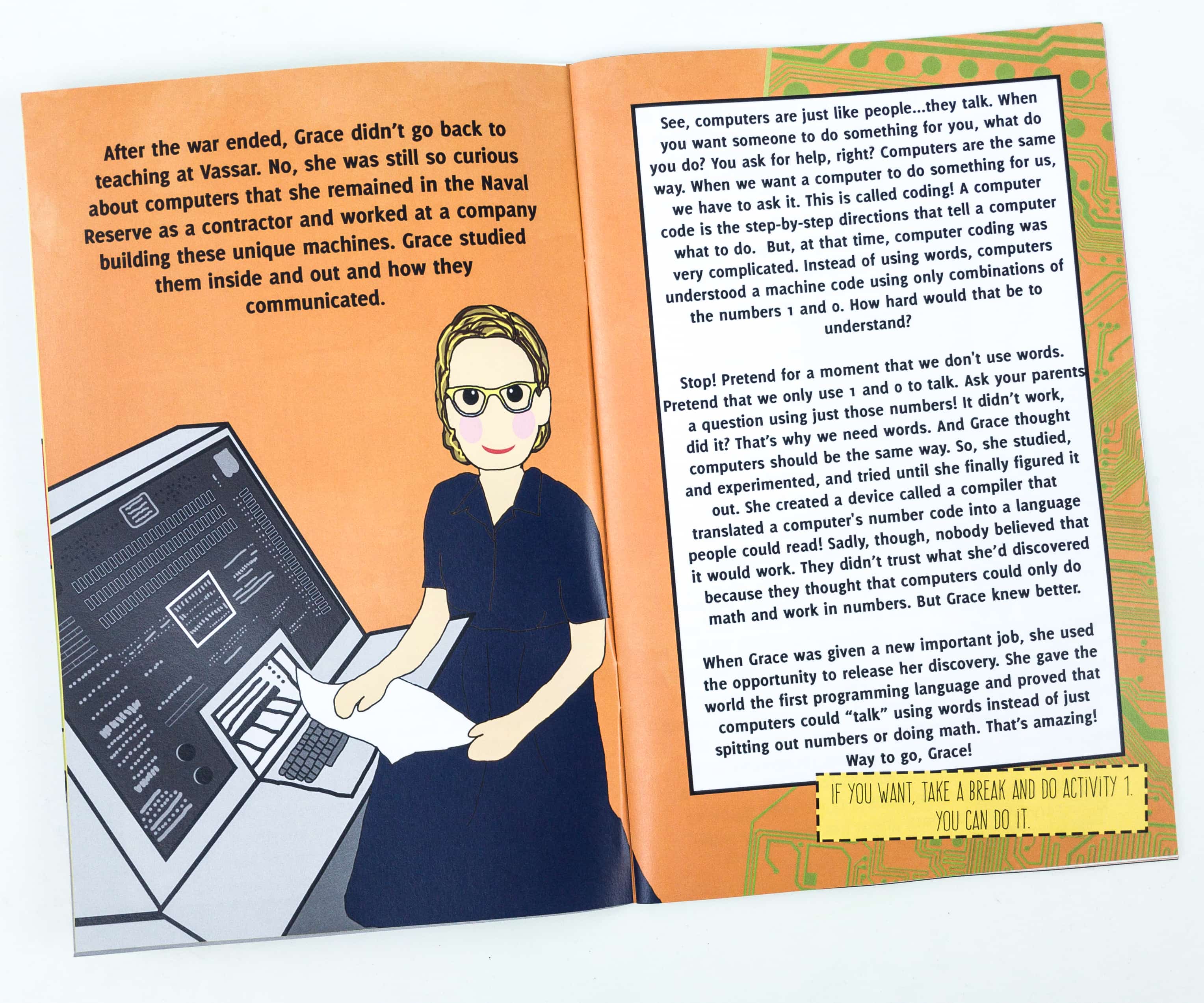 After the war, Grace didn't go back to teaching at Vassar, but instead, she remained in the Naval Reserve as a contractor and worked building the unique machines. Grace also gave the world the first programming language and proved that computers could "talk" using words instead of numbers and doing math.
She even got the nickname "Amazing Grace" and was given the rank Rear Admiral in 1983. During her career, she received many awards, including the highest award given to non-combat people in the military. Even LEGO paid tribute to her by making a Grace LEGO figure! Because of her curiosity, she made a difference in the world.
The booklet also included the history of computers, way back from the 1800s until the start of Google in 1998!
The booklet even has fun activities like Find the Pattern and Pangrams!
They also included a Q & A with a curious coder like Grace!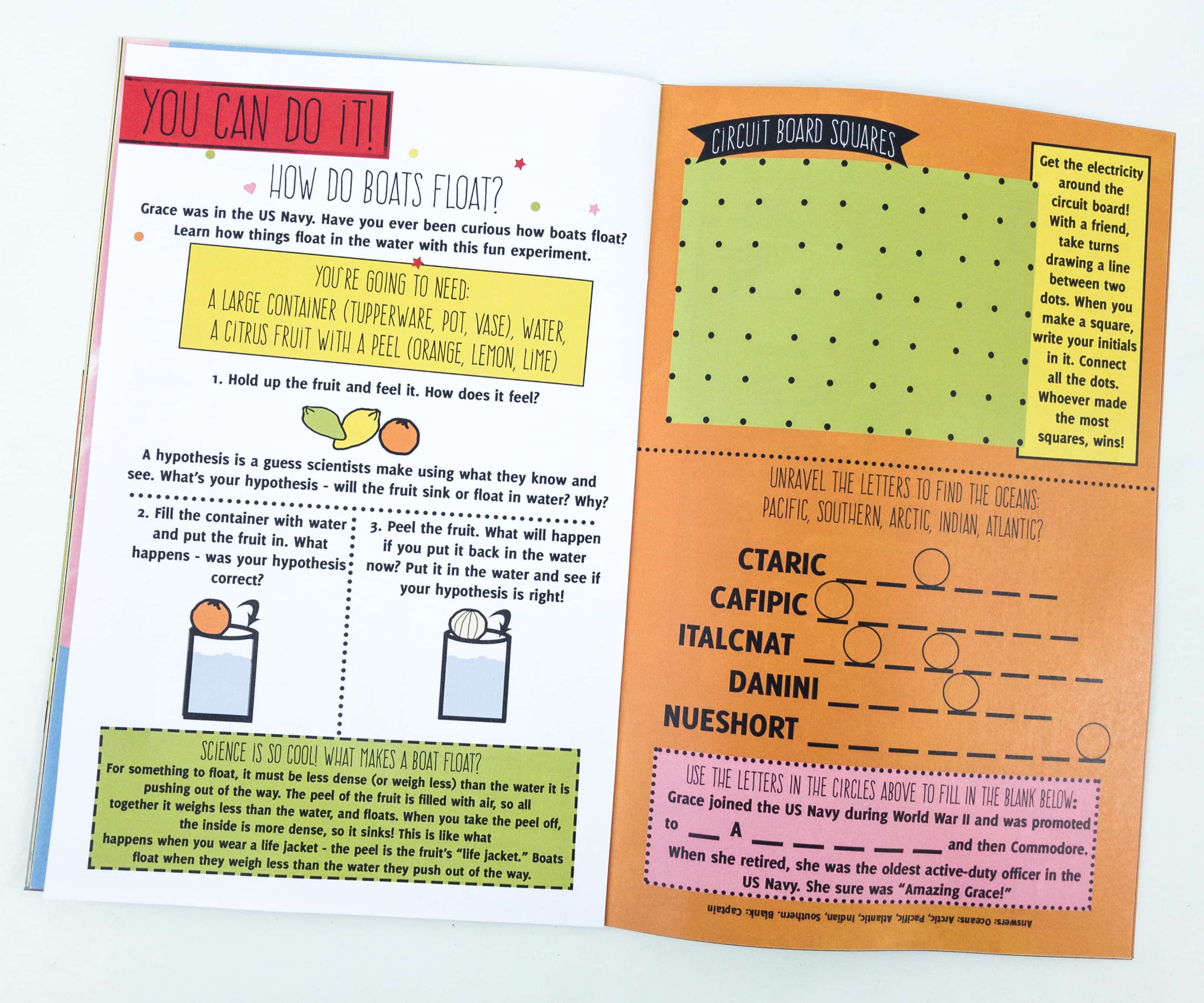 More activities! There's an on-page game inspired by a circuit board, as well as a word shuffle. Meanwhile, the suggested experiment is all about knowing how a boat floats.
You can also spot the difference between two pictures of Grace, while the next page teaches you to make your own computer!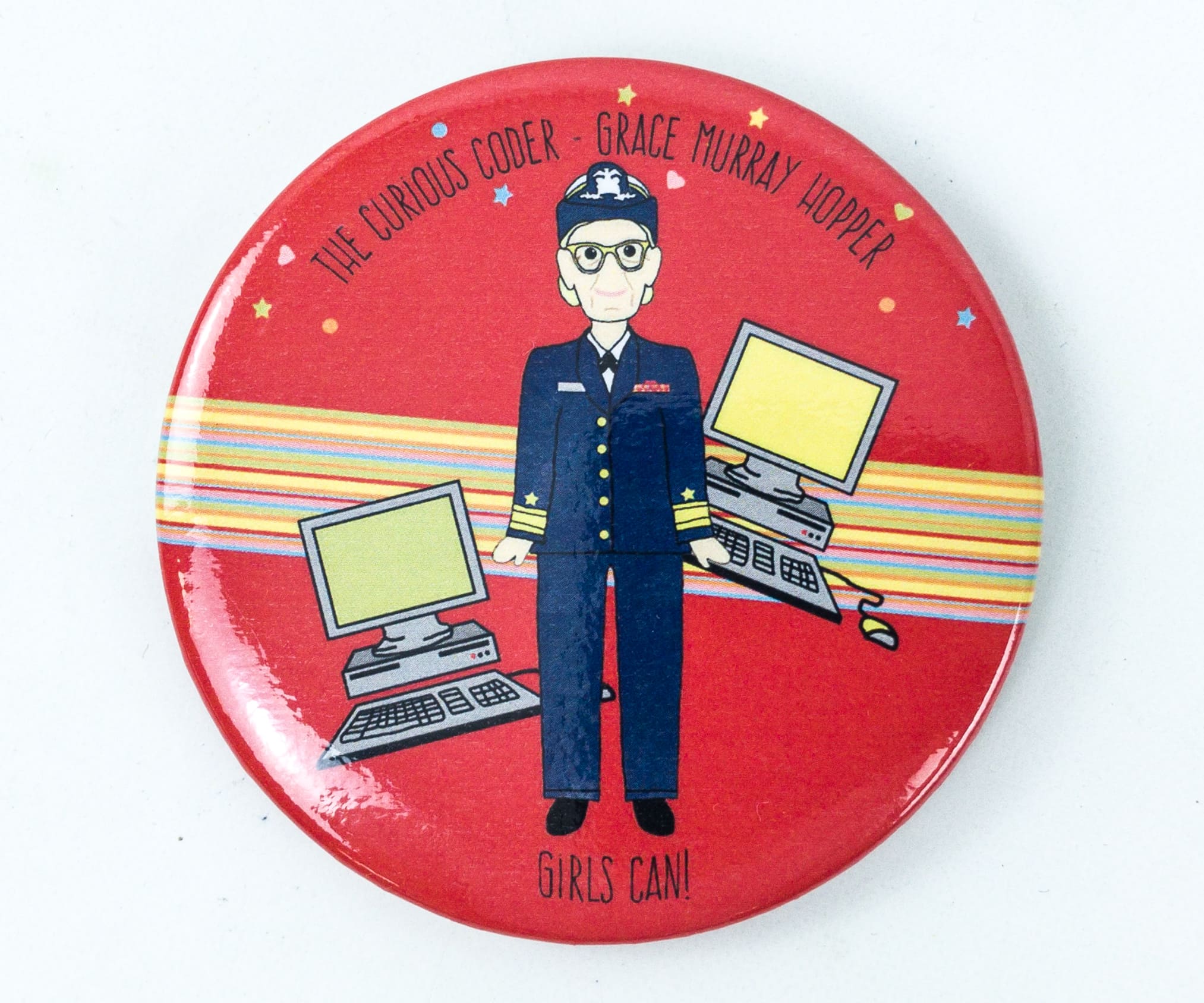 This month's pin features Grace Murray Hopper, in full military uniform, ready to take the world with her computers!
They also included a Peaked Cap, or also known as a service cap, worn by the military. This is the cap that we usually see Grace wearing on some of her photos, as she served the US Military.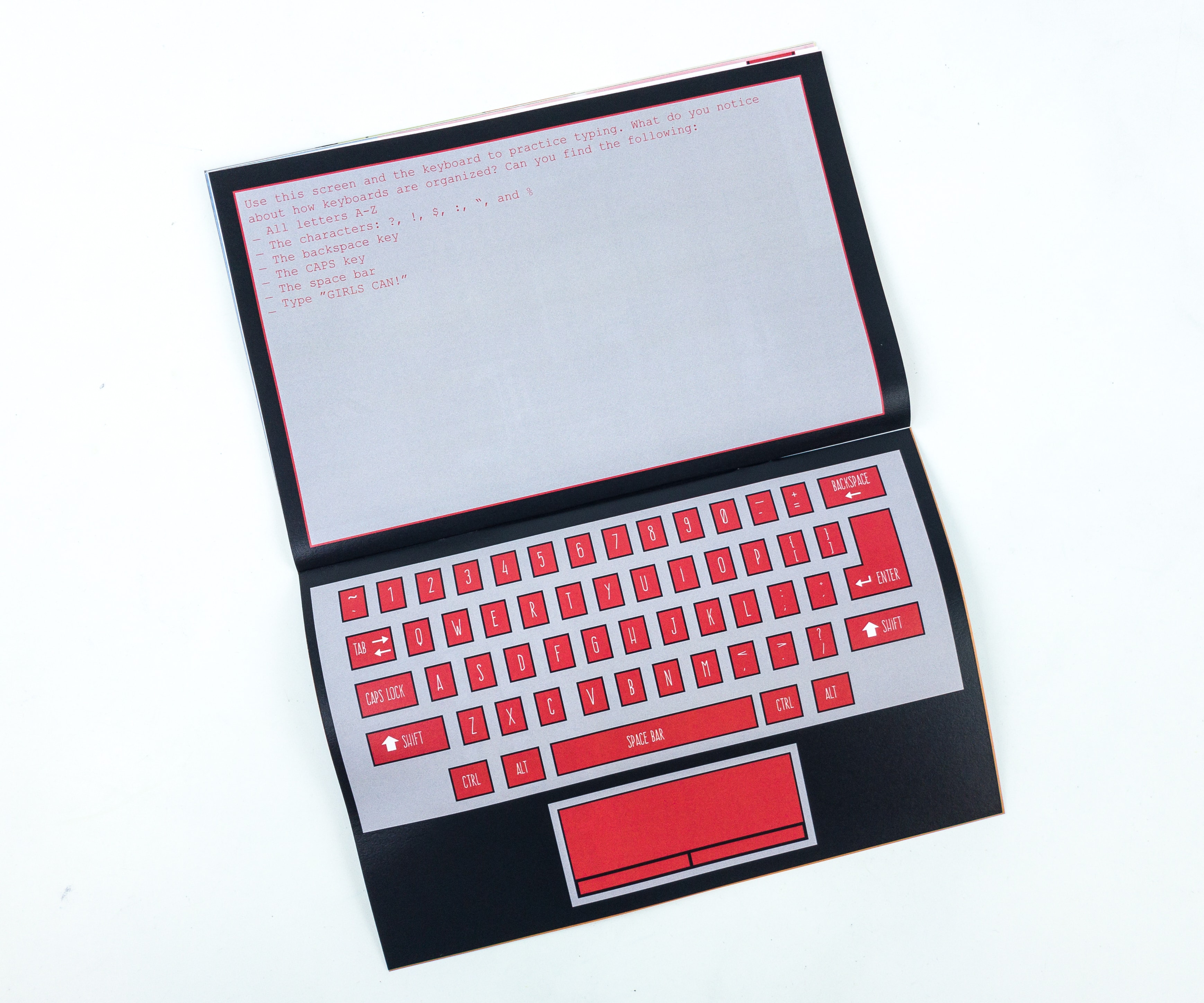 They also included a cute laptop layout on the booklet that can be used to practice typing.
We used the crate to set up the laptop!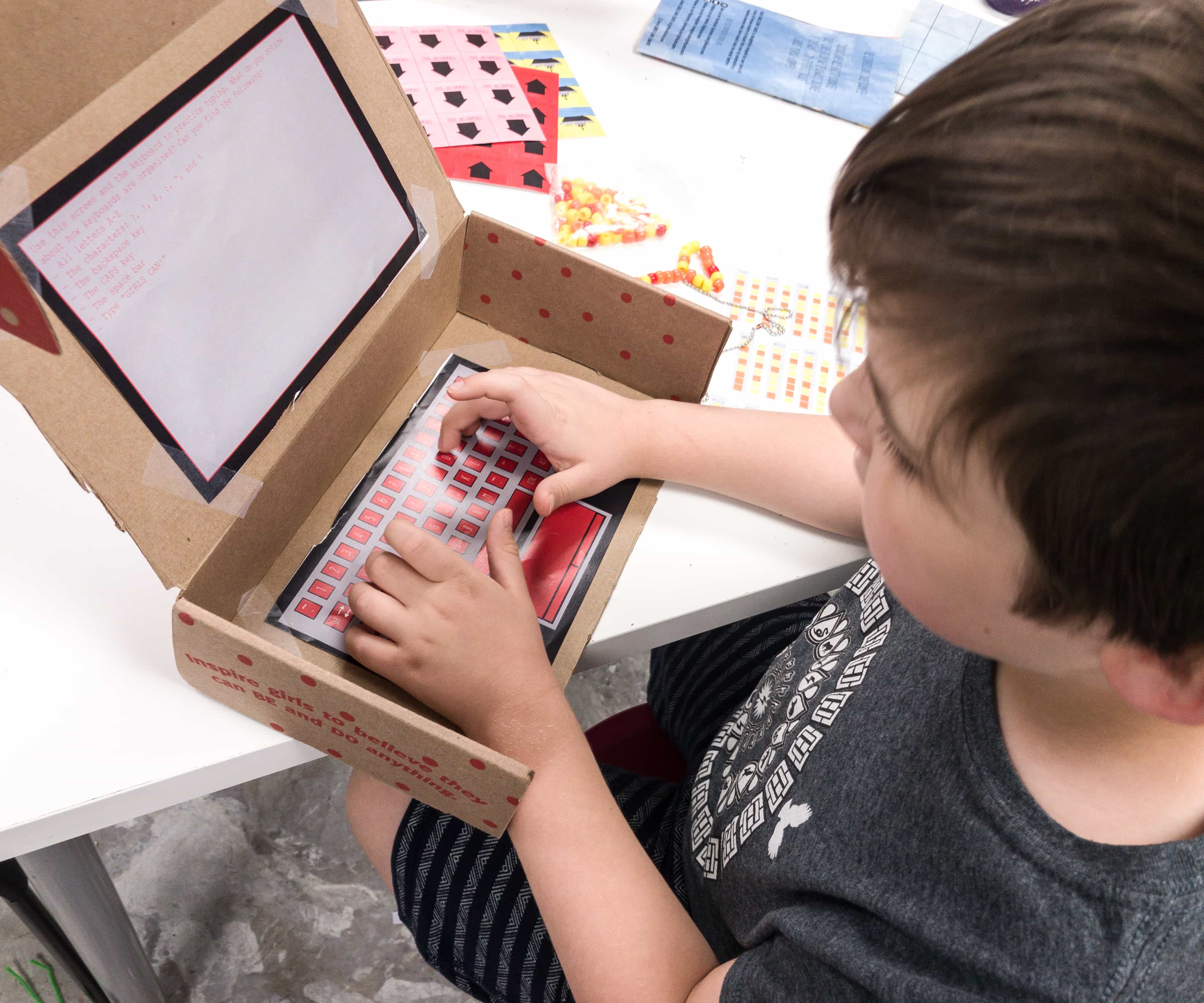 My son practiced his typing skills on the laptop, it was quite fun!
Activity # 1: Code Your Name. To do the first activity, we need some beads, a necklace, and a binary code sheet. The next page can serve as a practice sheet as well.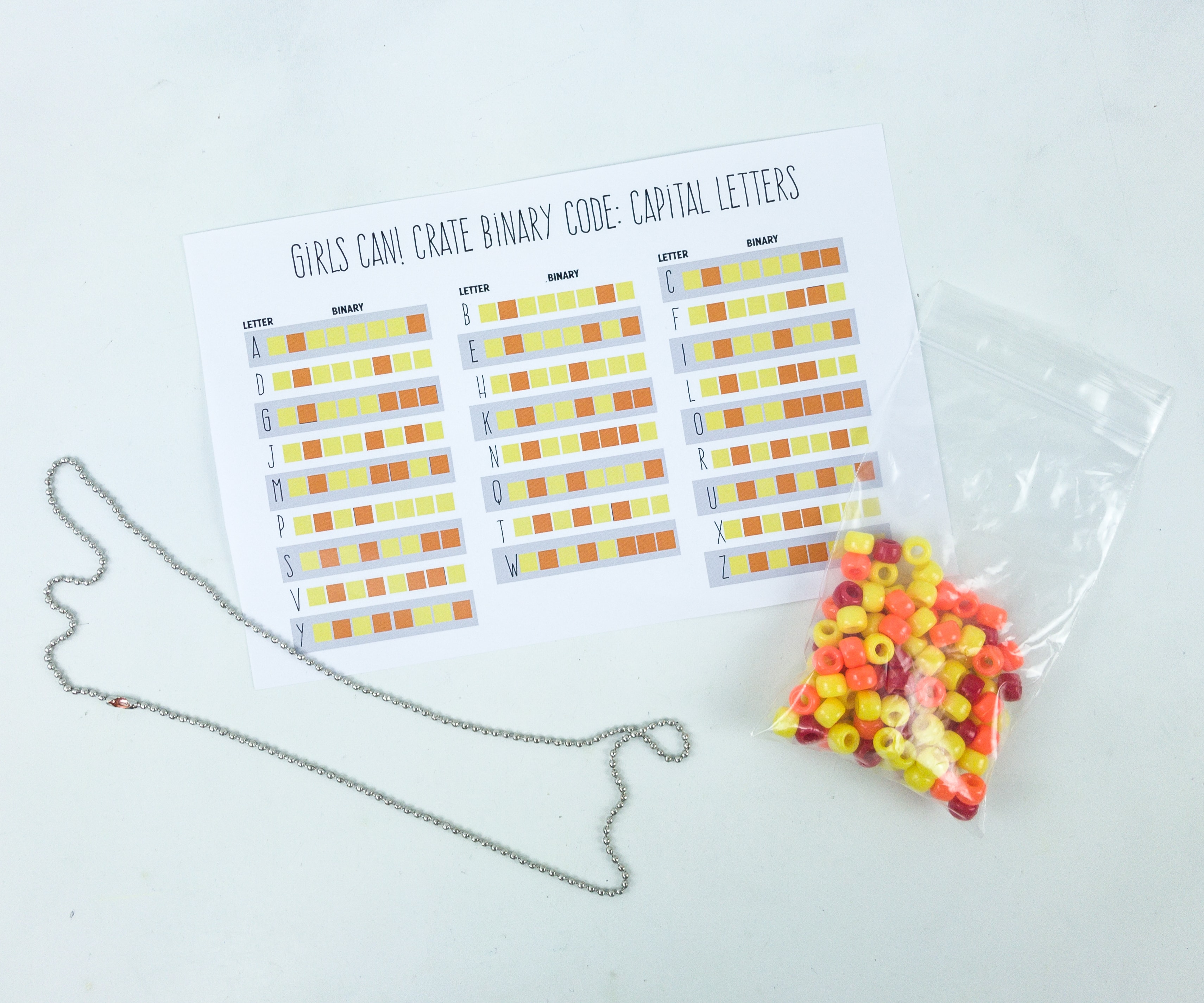 Here are the items that we'll need to code a name. Looking at the binary code sheet, every letter is capitalized, yellow bead represents 0, orange beads are for the number 1, and red bead means space between the letters. Use the color beads and the binary code patterns to make up your name and make it into a necklace!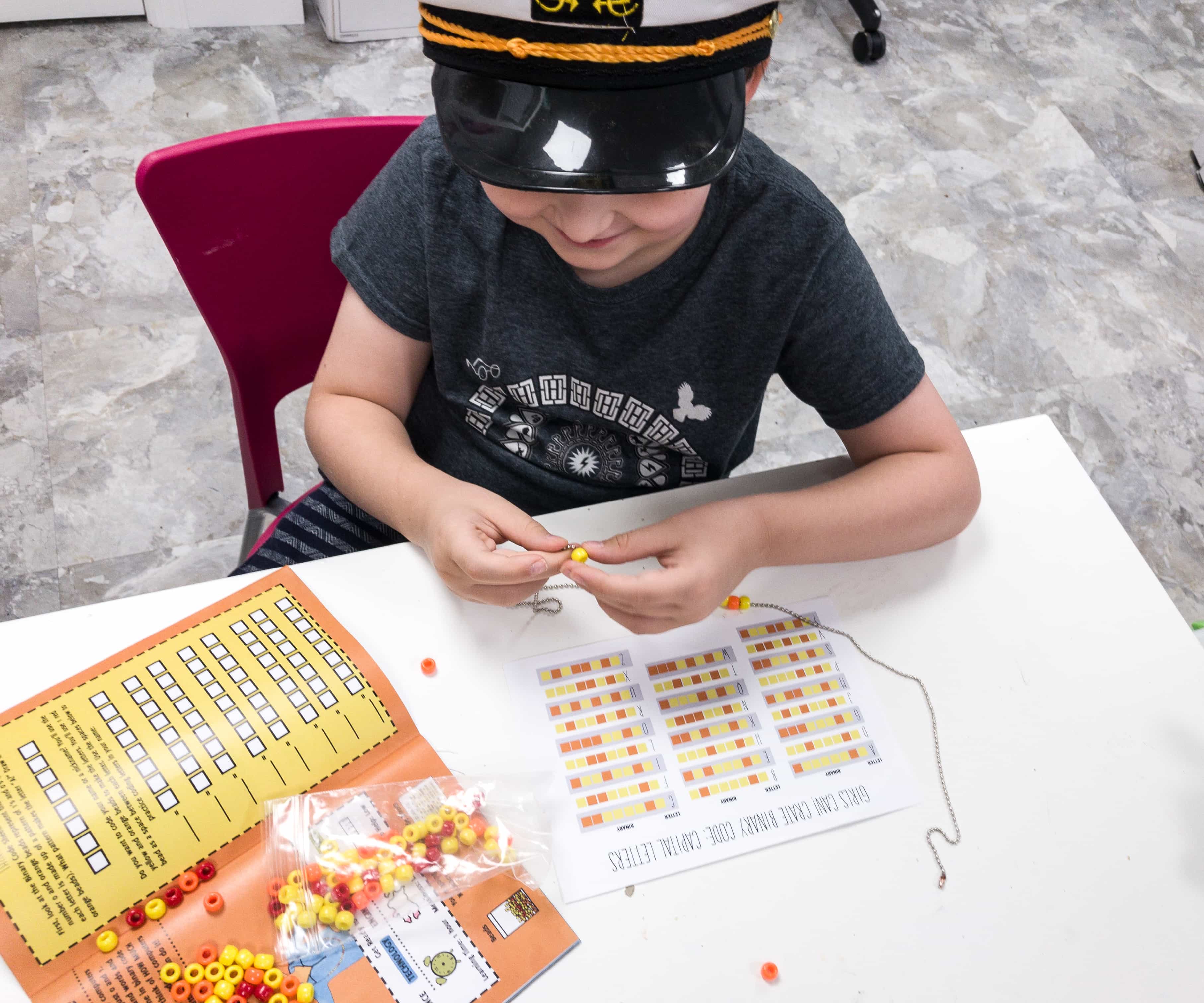 After figuring out the codes, we started to put the beads in the necklace, following the patterns.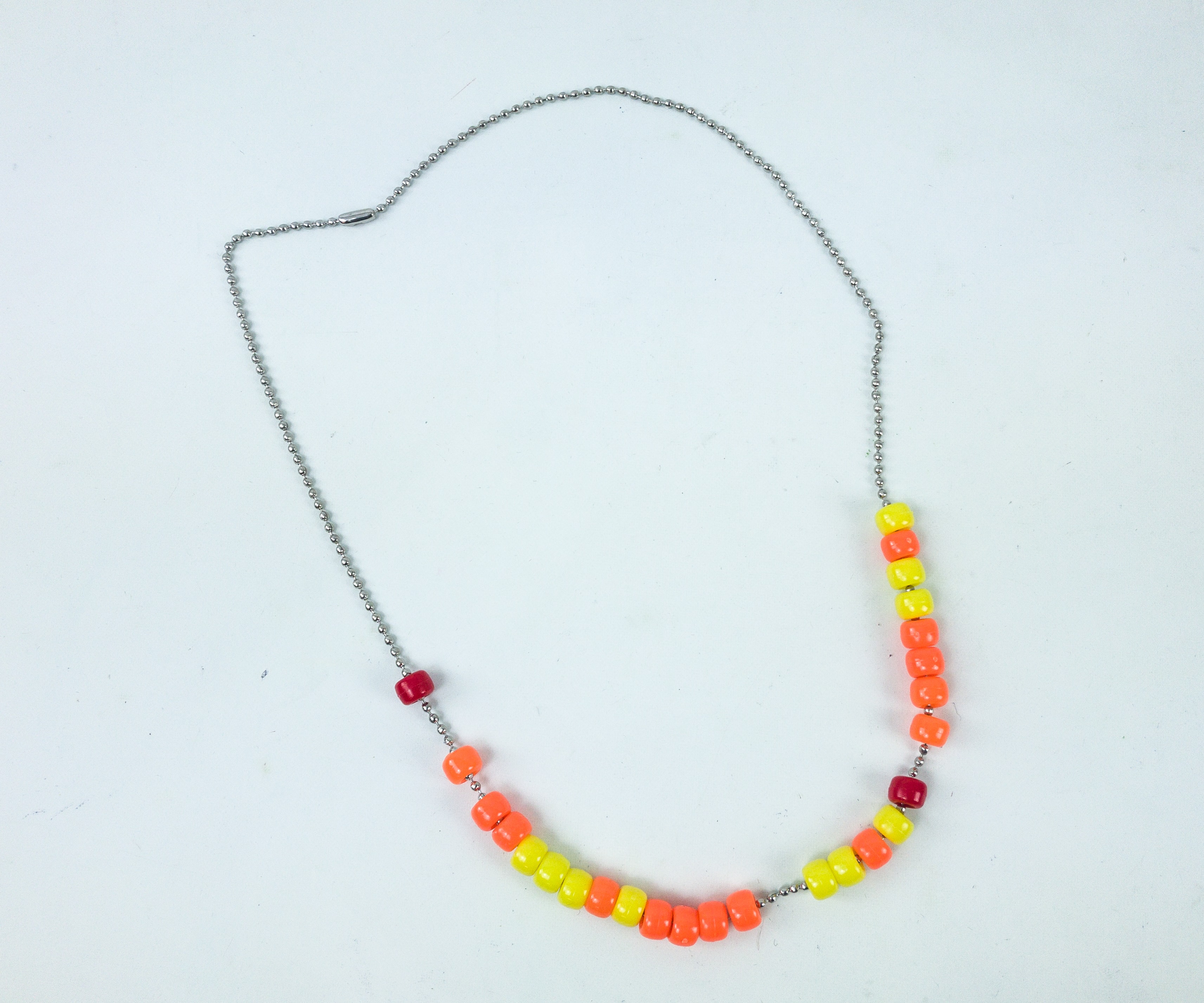 Who would have guessed that this means something, or can even identify a person?! It's definitely genius! (We spelled Hello!)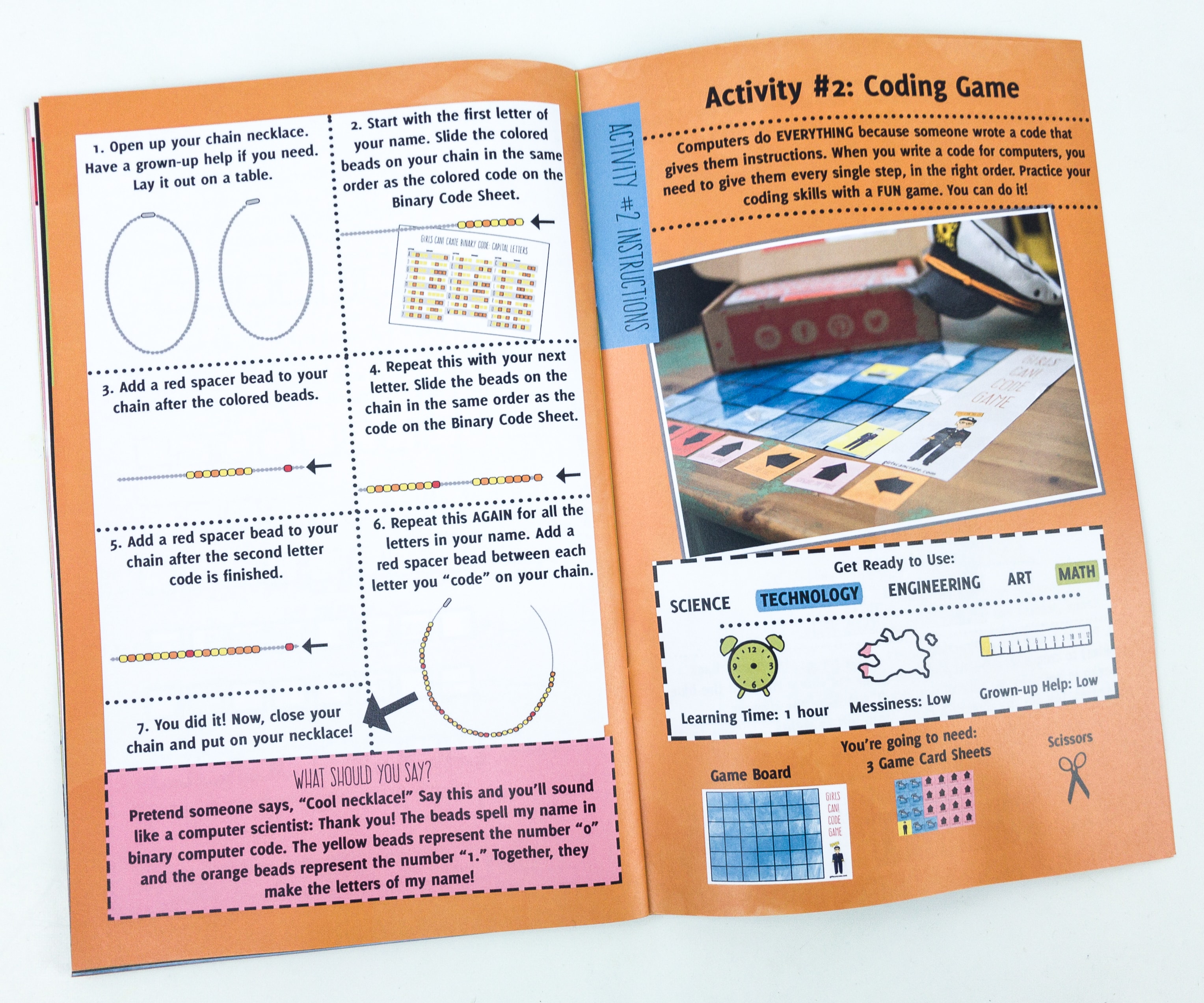 Activity #2: Coding Game. For the coding game, we need the game board, 3 game card sheets, and scissors.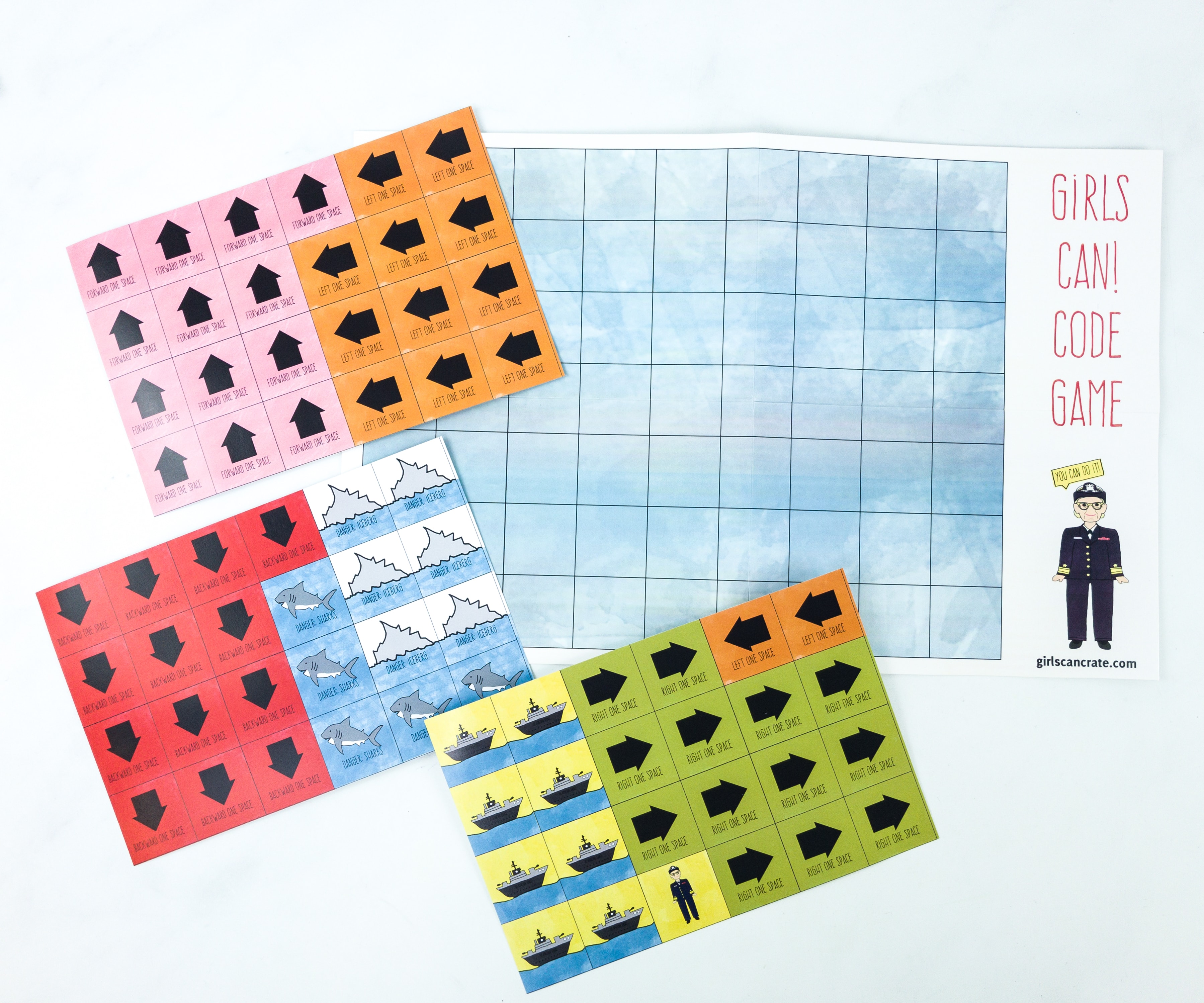 Here's everything that we need to play the Coding Game! The first thing to do is to cut out the game cards and lay the matching cards on piles, then spread out the game board as well.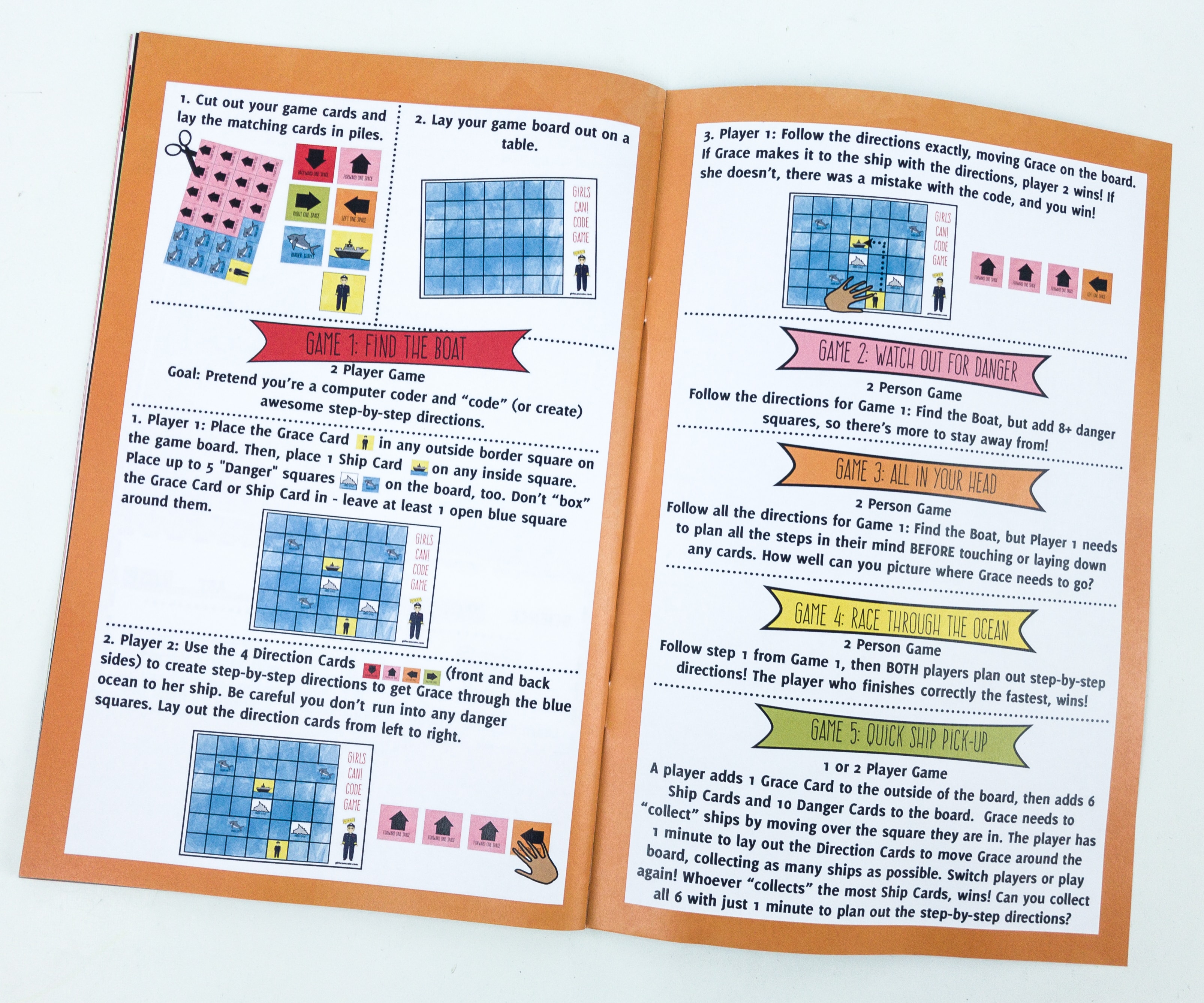 You can choose from 5 games: Find the Boat, Watch Out for Danger, All in Your Head, Race Through the Ocean, and Quick Ship Pick-up. Most games are for 2 persons to enjoy.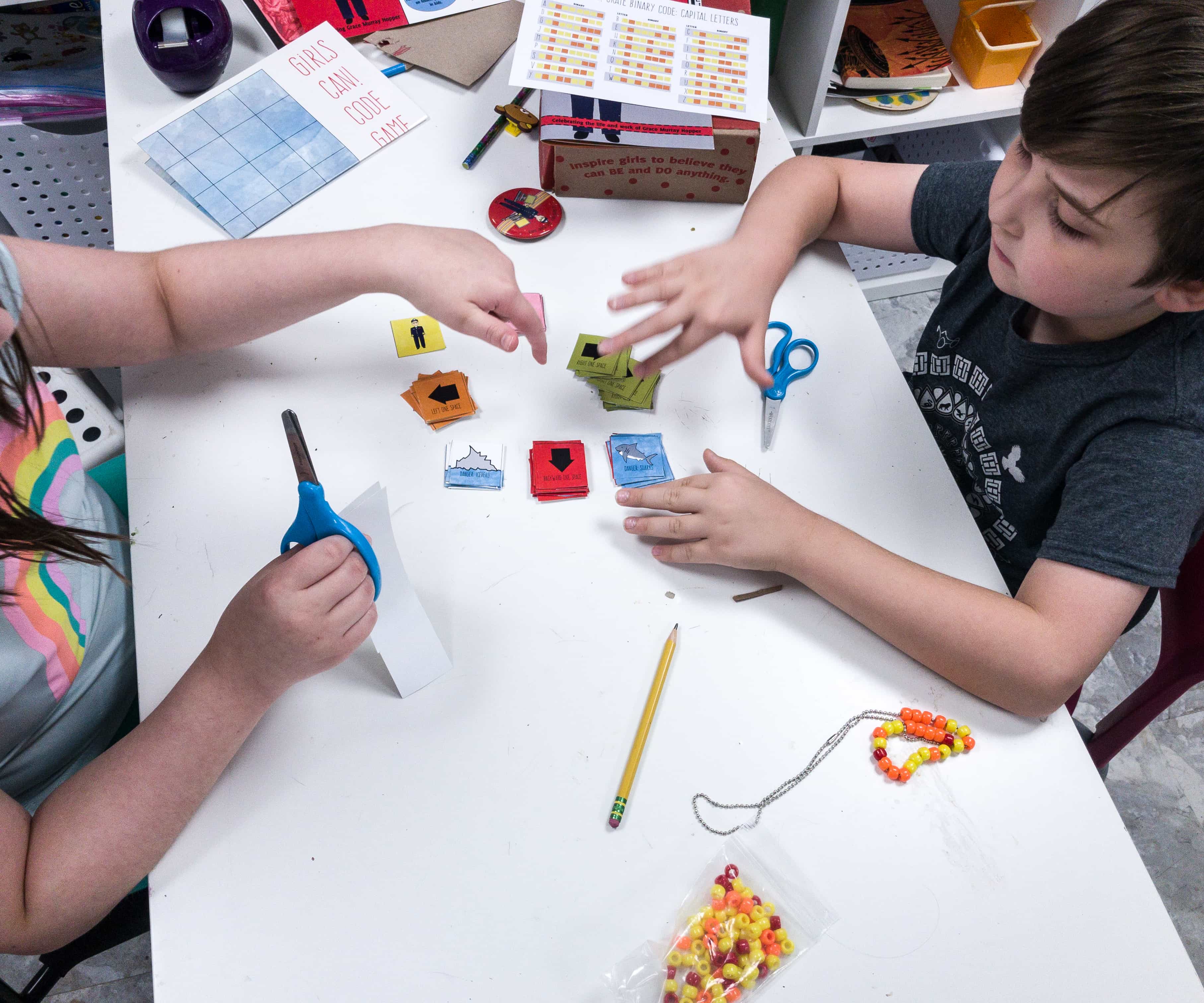 The first thing that we did is we cut the game cards and arranged them.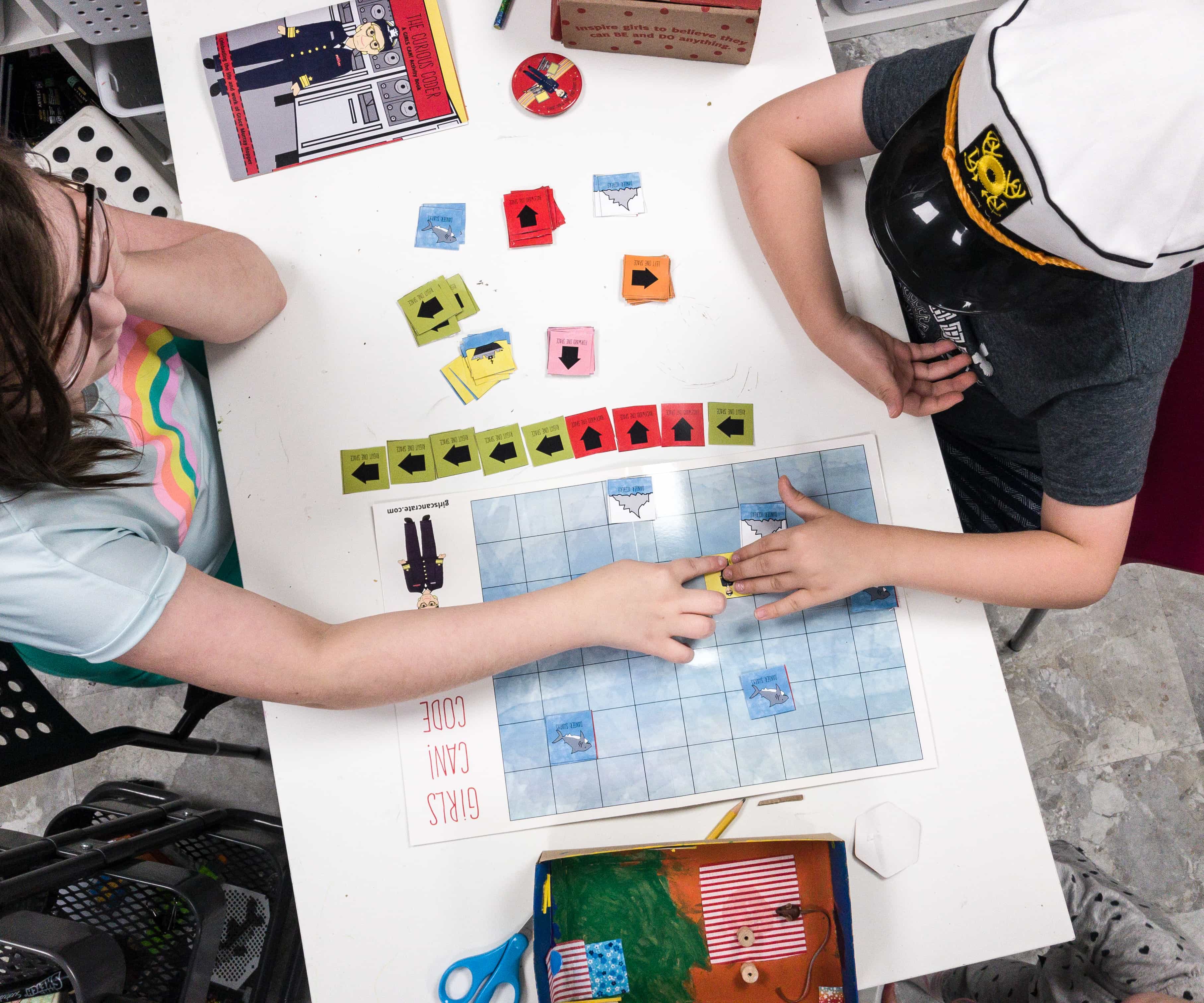 Well, it's time to play! We set up the board and now, it's time to play! The kids really enjoyed this board game and even tried all 5 games! It's perfect for family bonding time, and everyone took turns in playing!
Computers definitely made life easier, thanks to the people who took their time in developing such useful things. It's nice to know Grace Murray Hopper, as she contributed a lot to developing them, and she definitely made the world a better place with her curiosity! At a very young age, it's nice to know that the kids are curious about certain stuff that will lead to exploration and development. Who knows, we might have a Grace M. Hopper in the making at home! This box is another enjoyable one for us as we learned more about computer codes and how they work. It's now easier to understand how these super brains work! We're definitely looking forward to the next heroine that this crate will introduce to us!
Do you enjoy Girls Can Crate as much as we do? What's your favorite thing about this subscription?