Finders Seekers is a monthly puzzle subscription box for anyone who loves puzzles, escape rooms, Sherlock Holmes, mysteries, or anything requiring a little brainpower. Finders Seekers features a new destination each month, so in addition to the puzzle/escape room experience, you get a mini travel experience, too, exploring a new city and its culture every month.
DEAL: Save $5 on your first box! Use this link and coupon code BRAINQUEST.
FYI – there are SPOILERS in this post!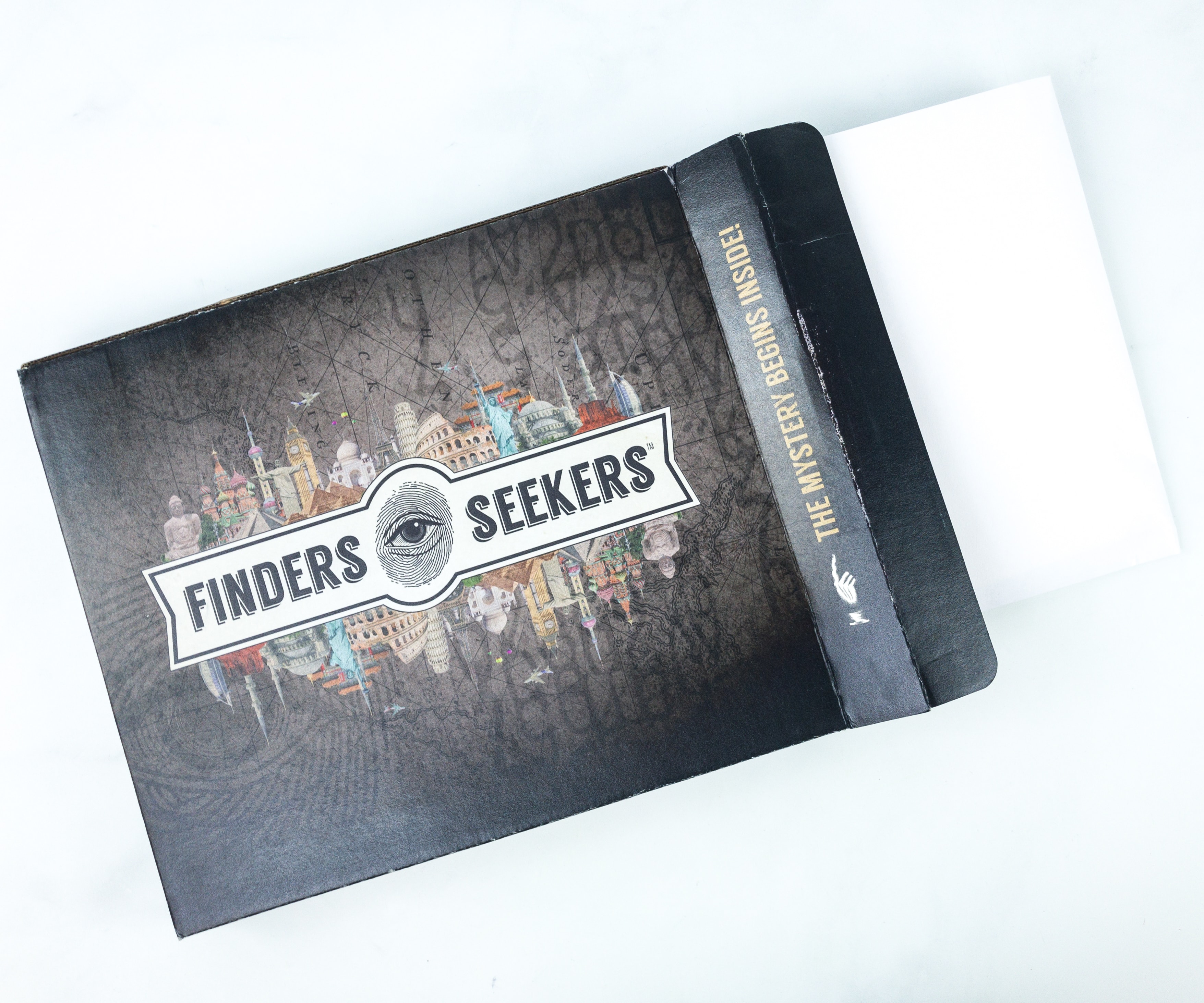 A THRILLING ADVENTURE DELIVERED TO YOUR DOOR

Explore world cultures solving puzzles, decoding cryptic messages and discovering underground societies. A new city each month!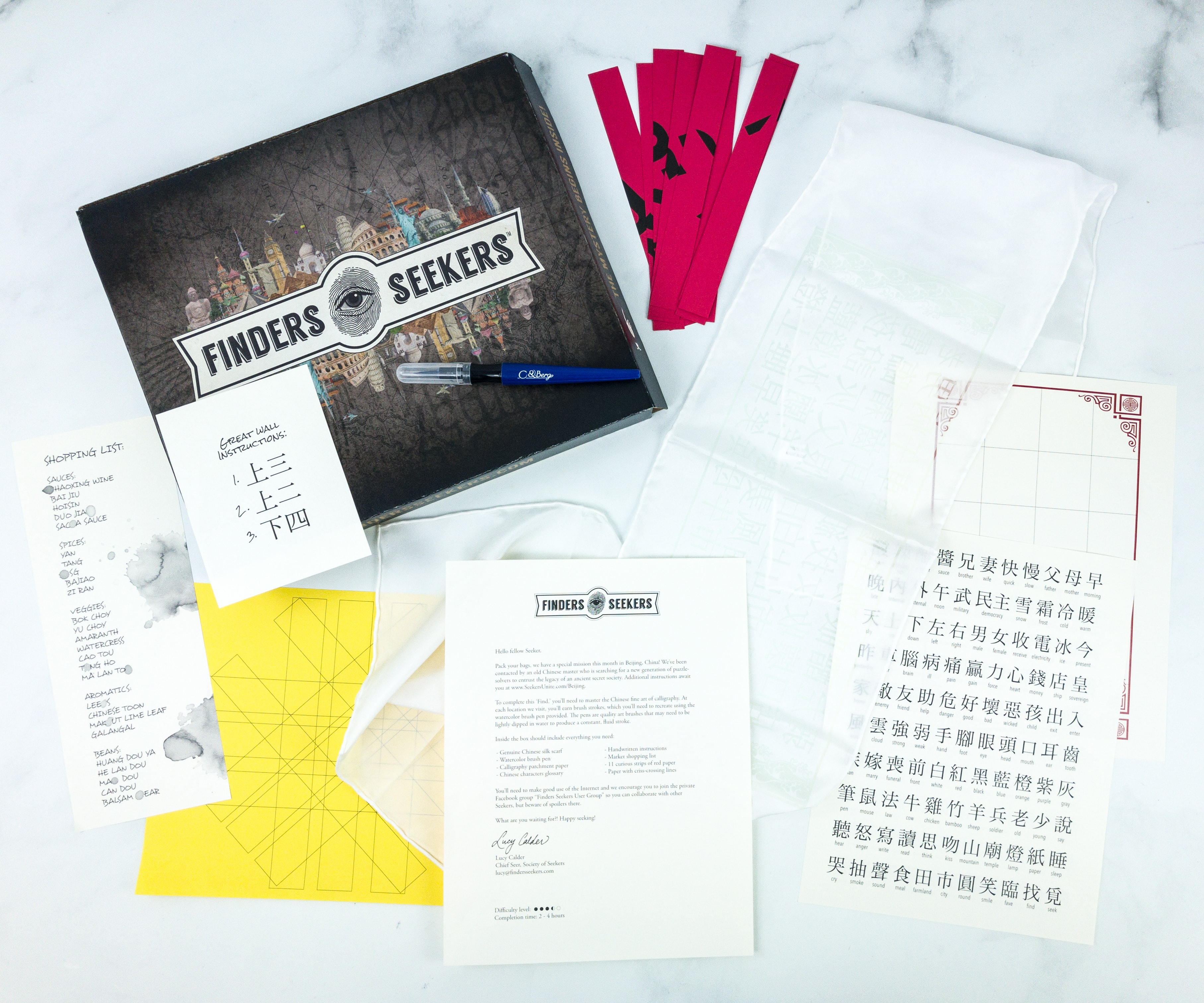 As a subscriber (limited numbers can join each month), you are invited to join the Society of Seekers, a group of like-minded puzzle fiends who use their heads and a little bit of internet-search know-how to explore a city and solve a mystery each month.
Also included in this month's box is a welcome letter and checklist of every item that should be inside the package, plus all the clues you'll need to solve the mystery. Plus, we now know where to start the journey!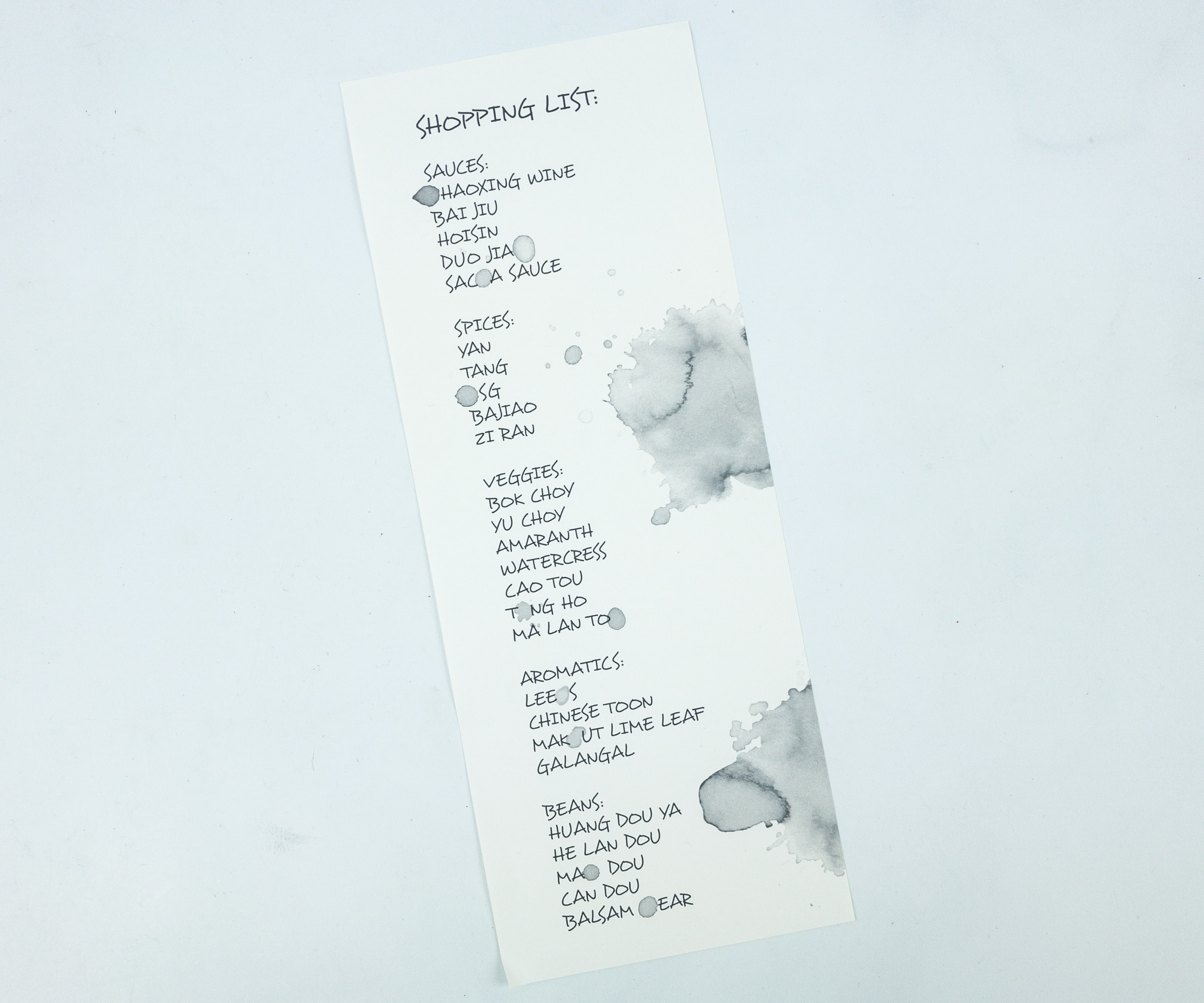 Here's a market shopping list included in the box, I wonder if all the items that are listed in here mean something…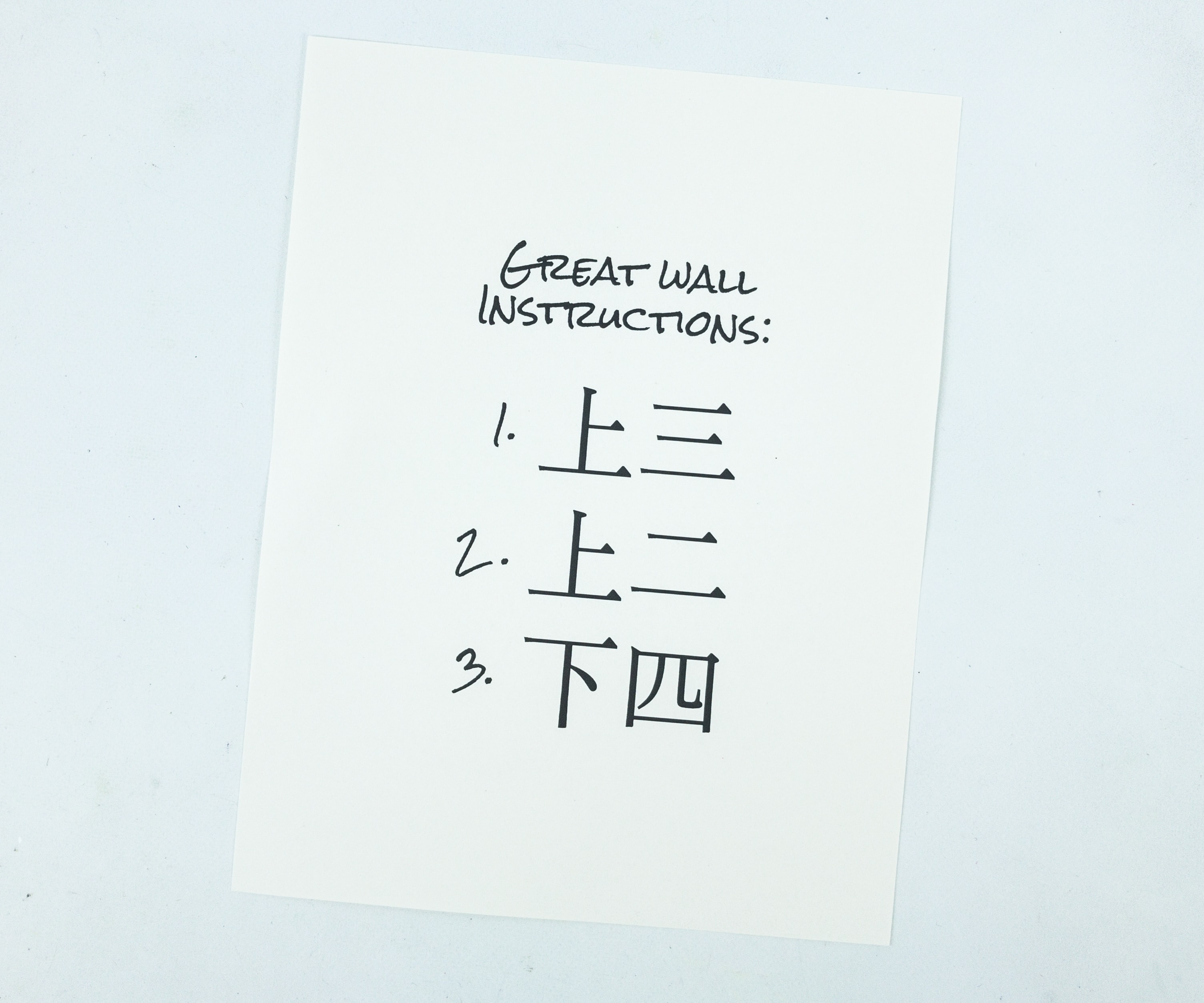 I also got handwritten instructions on how to get to the Great Wall.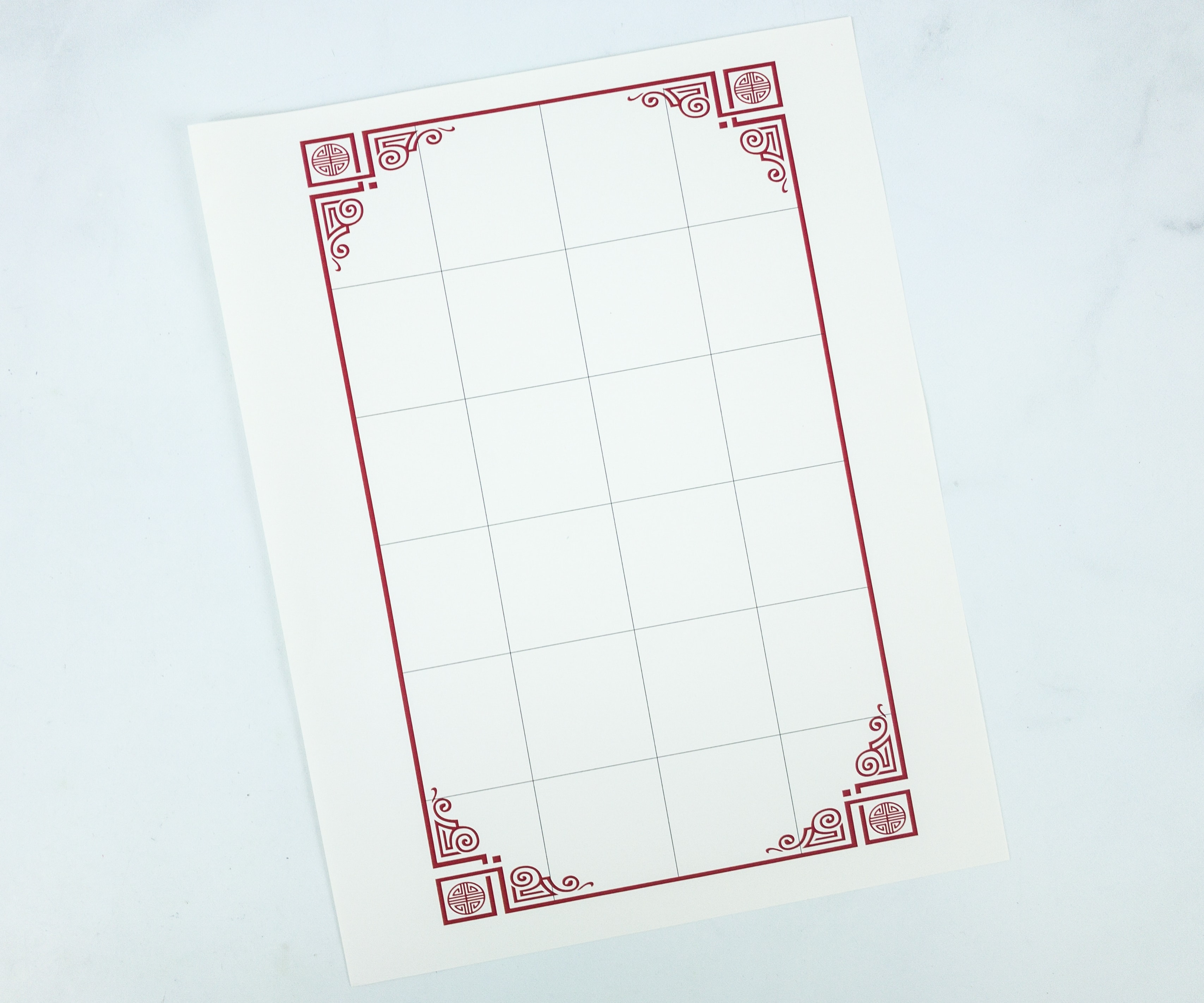 I got a piece of a beautiful calligraphy parchment paper. The border looks nice in red, and the writing space had some grids too.
Of course, we'll be practicing calligraphy so it's just right to get a calligraphy pen. This kind of pen is preferred by calligraphy writers for finer handwriting.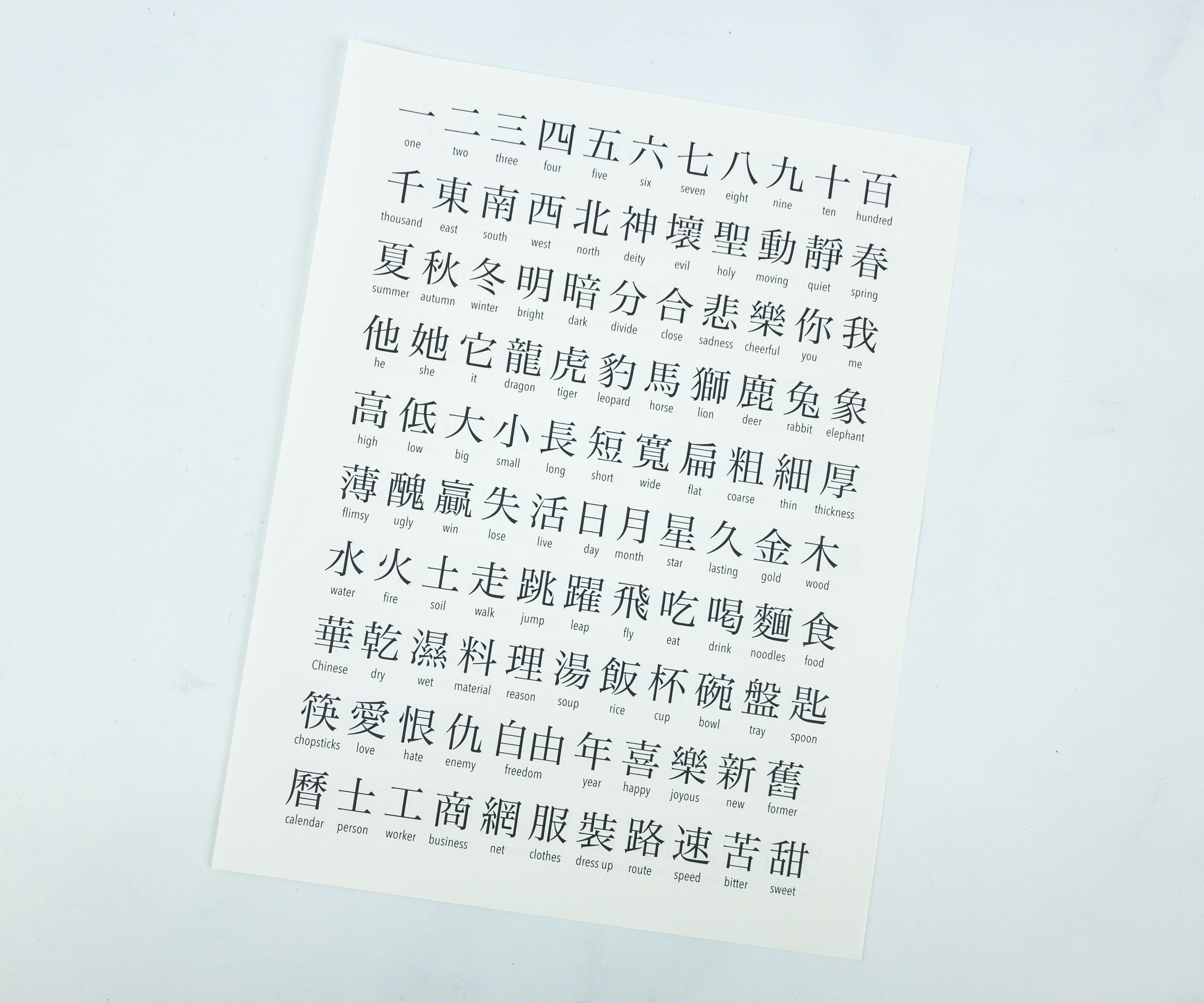 Since this month's adventure is all about China, we'll need this Chinese Characters glossary to further understand the case.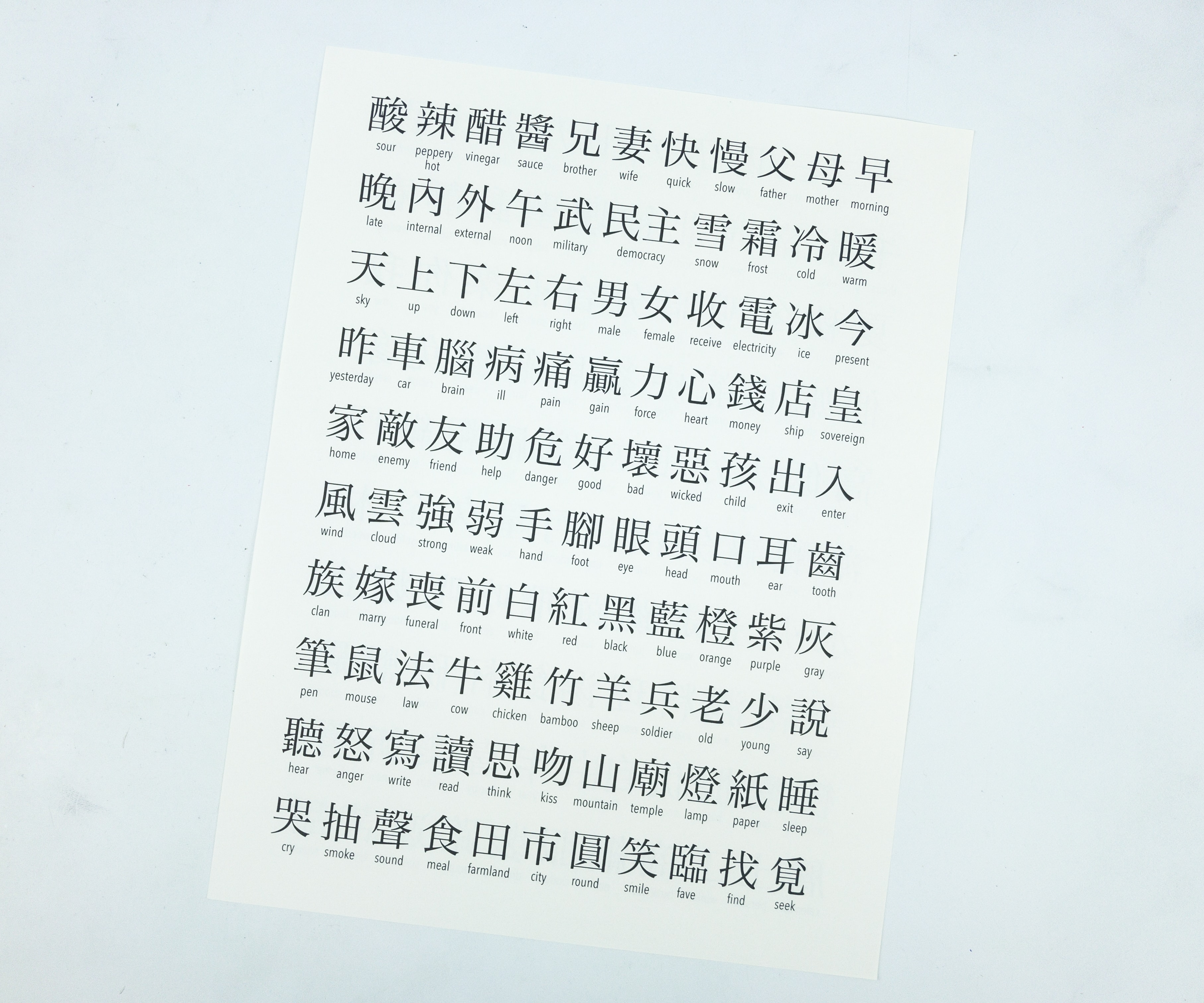 There are two pages of these characters that we can also practice writing after the case!
We also got this yellow paper with crisscrossing lines.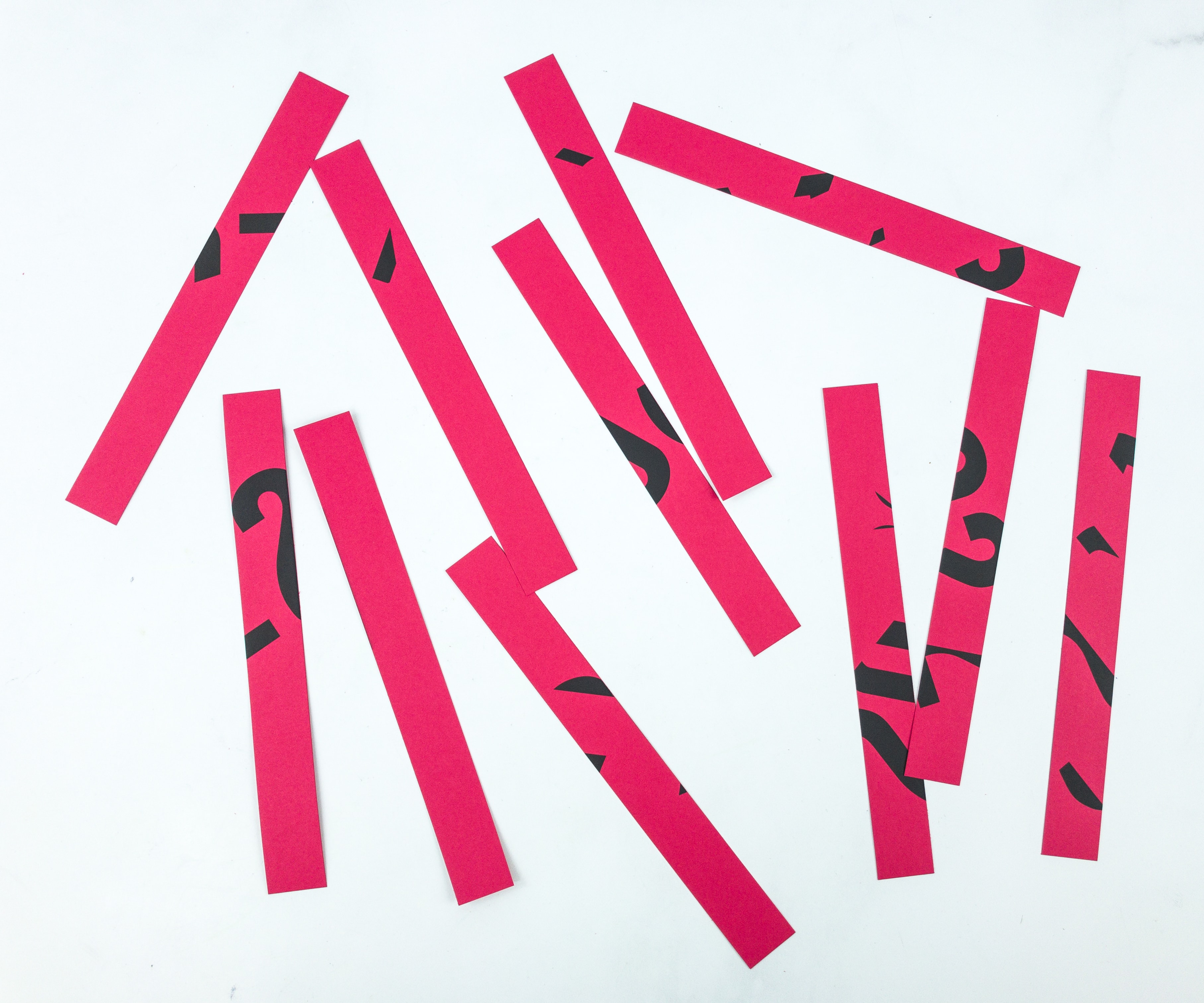 These curious strips of red paper seem to fit the lines on the yellow paper, right?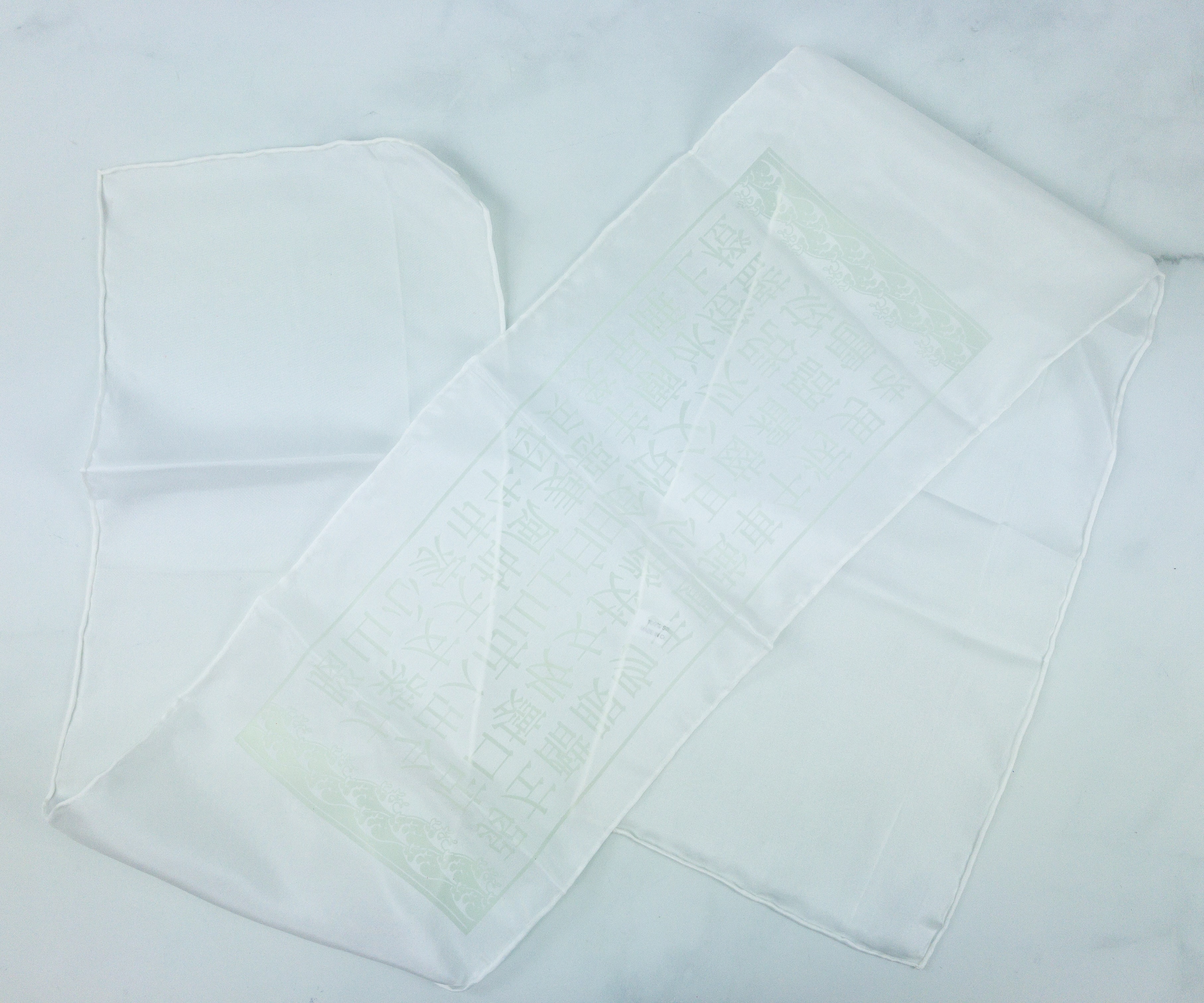 The last item in the box is this genuine Chinese silk scarf, which is really smooth and silky, and I love touching it. I wonder what the almost faded symbols mean, maybe I can use the glossary for that!
There's always a starting point for this kind of boxes, so better visit the website first for hints. Each puzzle that you will be able to solve will lead you to another until you solve everything.
Also, search engines can help you a lot with unlocking some puzzles (like this one, which doesn't involve box items), and if you really had a hard time solving one puzzle, you can consult the Facebook fan page for hints. Don't worry, there are just hints and there are almost no spoilers so you'll still feel the thrill fully!
Every clue gives us another stroke! Genius!
This time around, we're brought to China and discovered a lot about their culture, and of course, learned so much about calligraphy, which is a really interesting subject when it comes to Chinese practices and culture. It's so nice to get our own calligraphy pen and try writing some characters, I don't know but there's a satisfying feeling when I see a calligraphy writer doing his/her thing! With every stroke in writing the characters, there's just something calming and awesome about them. This box definitely took us to places that we haven't been and let us experience awesome adventures!
Did you solve the mystery?  How long did it take you?  Let us know in the comments below!