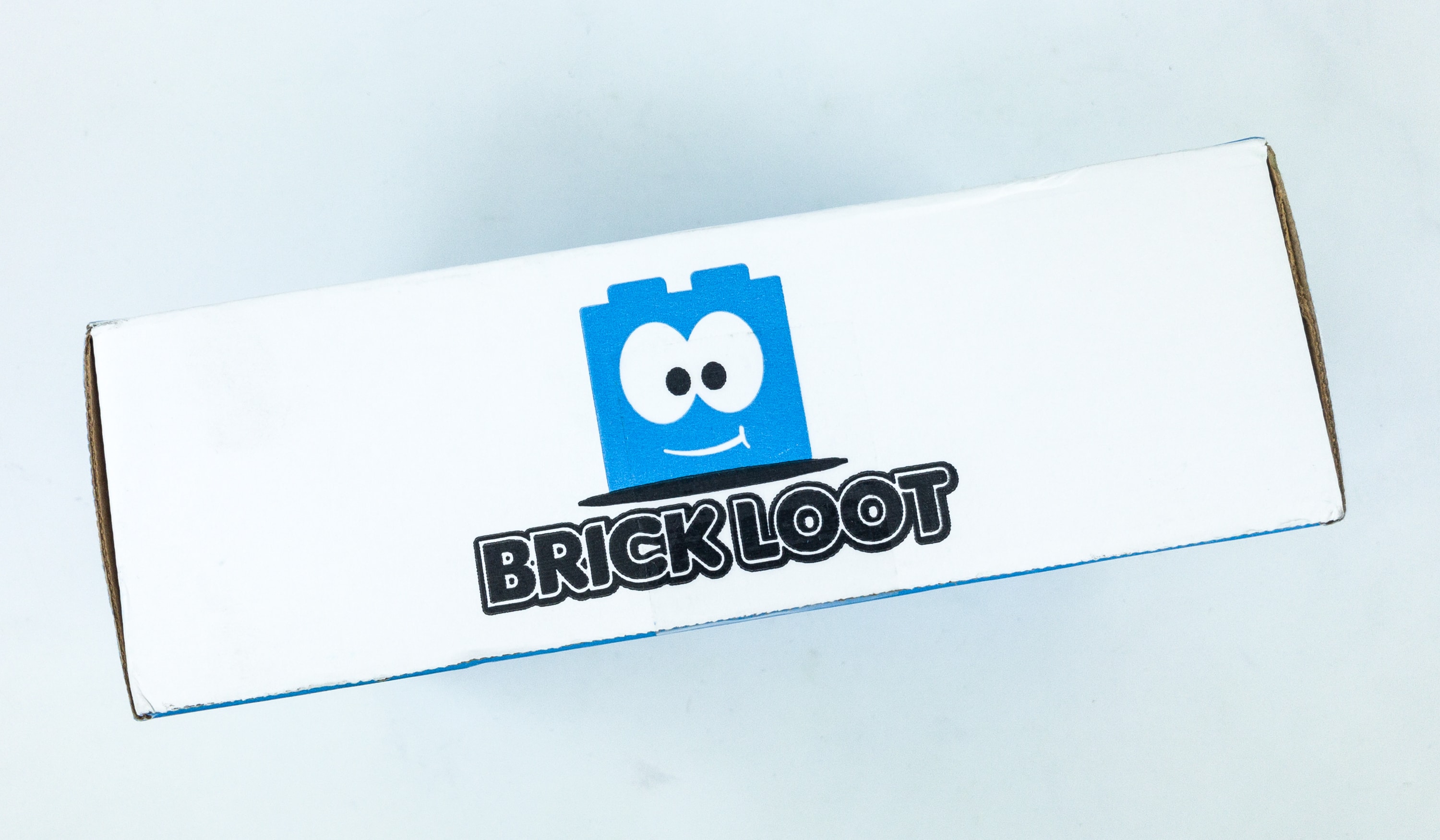 Brick Loot is a monthly subscription box filled with LEGO-compatible items, bricks, and brick building accessories for LEGO fans. Every themed Brick Loot box is filled with 4-8 items that were handpicked by Brick specialists who scour the world for the newest and coolest products for you to collect. Usually, you can expect a custom mini-fig, two or more custom builds, and lighting or other customization products.
DEAL: Use code HELLO15 to save 15% on your entire subscription! OR use code KIDCEO to save $5 on your first box!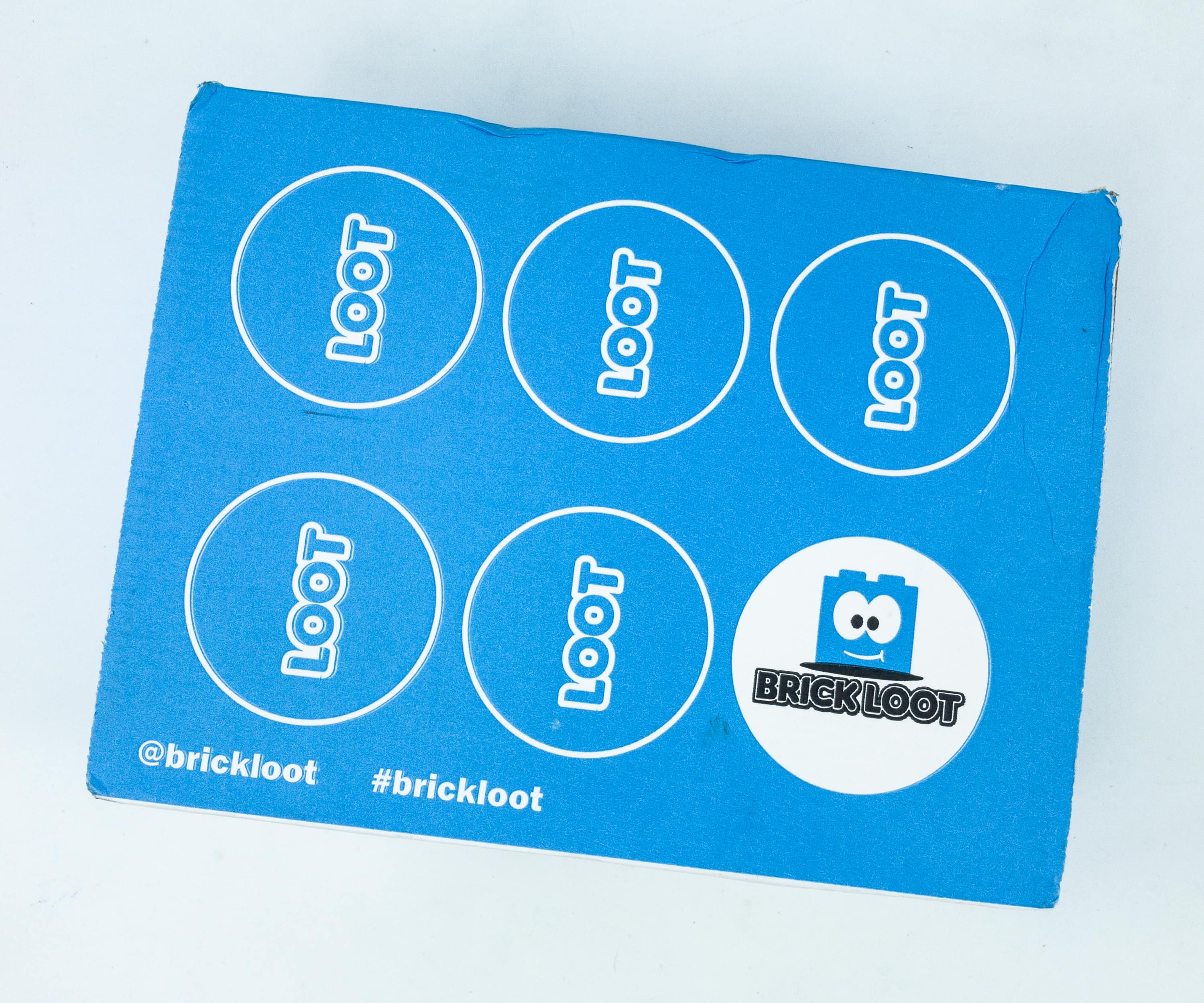 The box is blue on top and white on the two sides!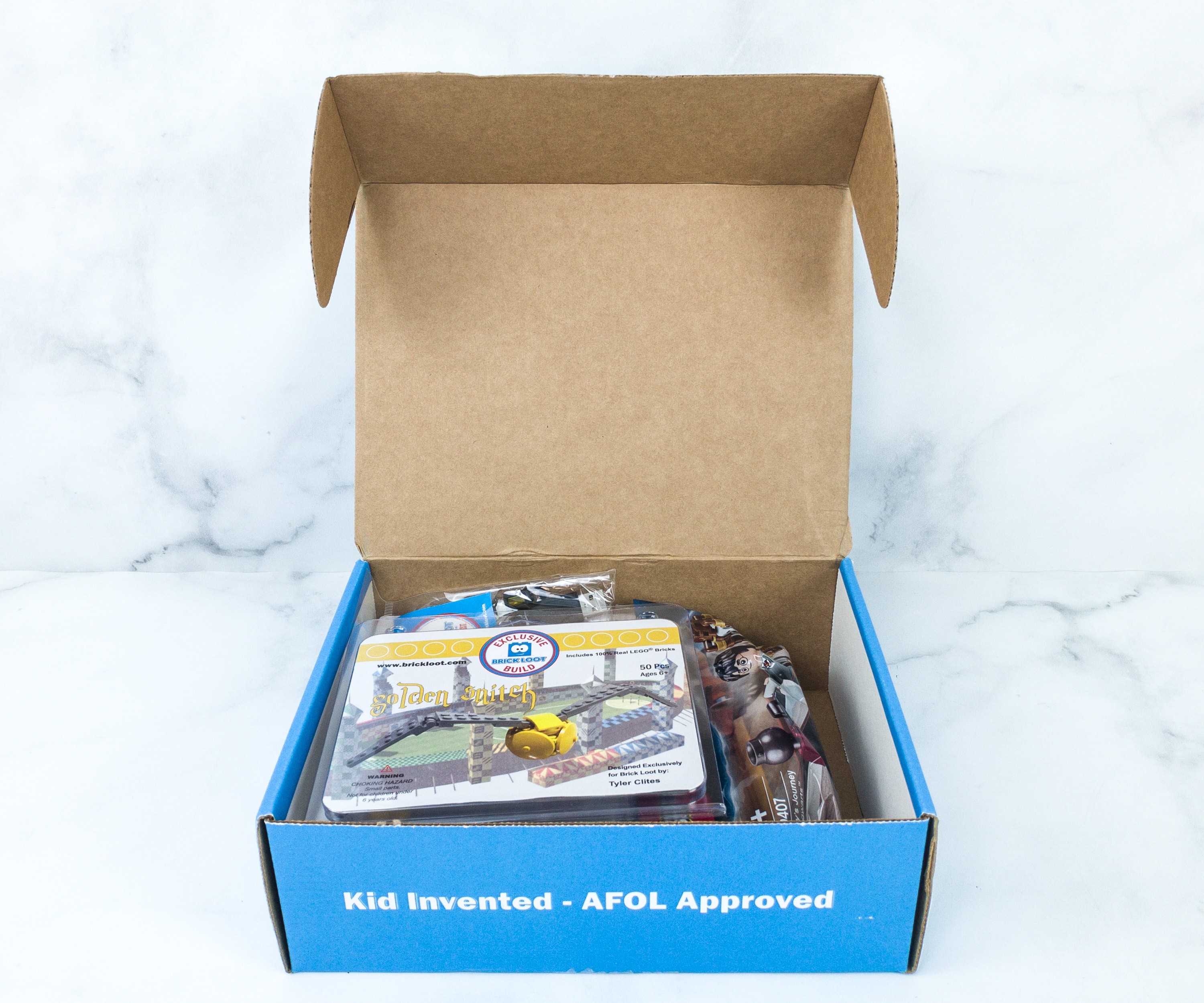 All the items came in their individual packaging.
I can see a lot of interesting items inside the box!
This month's theme is WITCHCRAFT & WIZARDRY!
Every box comes with an information card that provides a short description of all the items inside.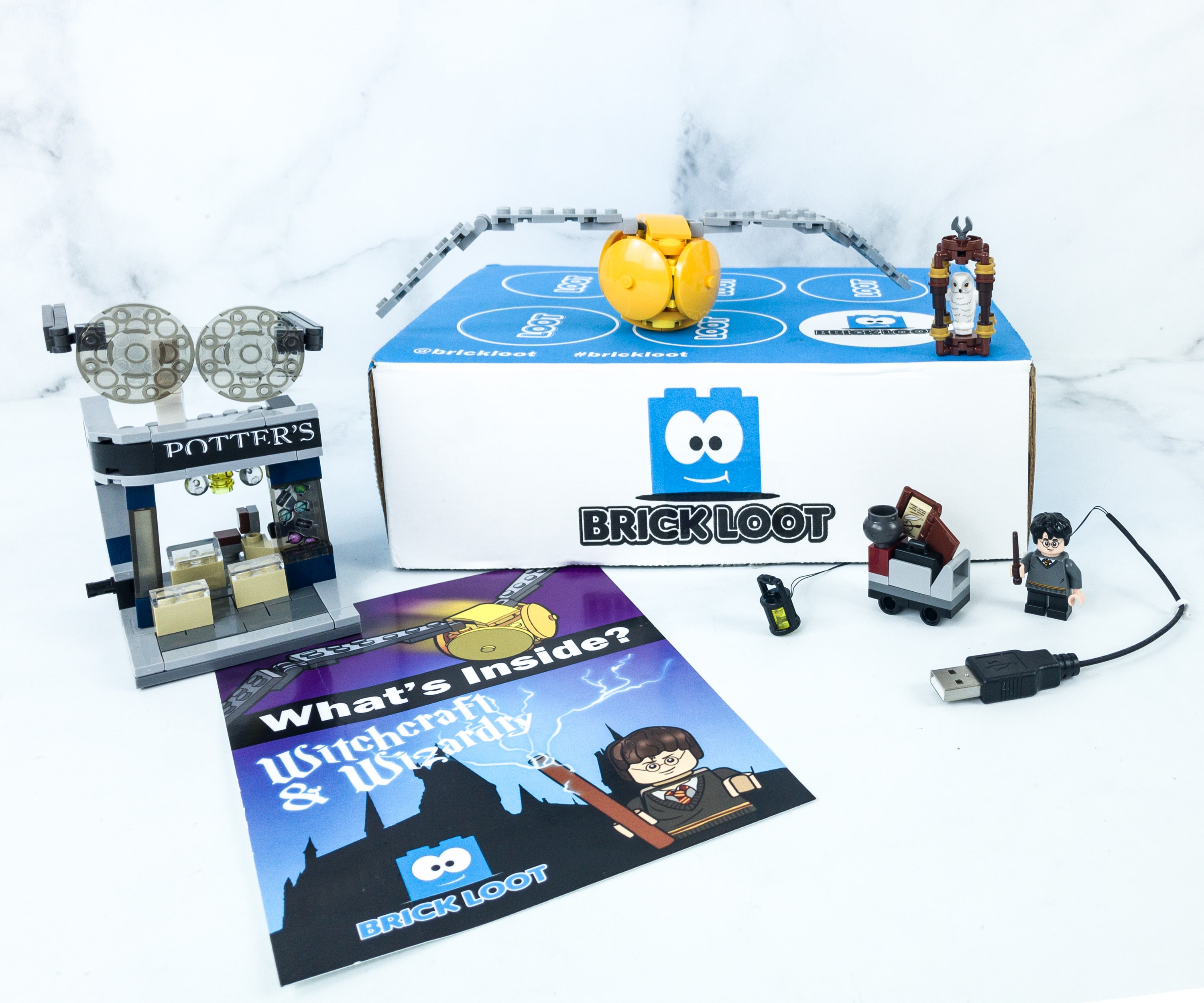 Everything in my box!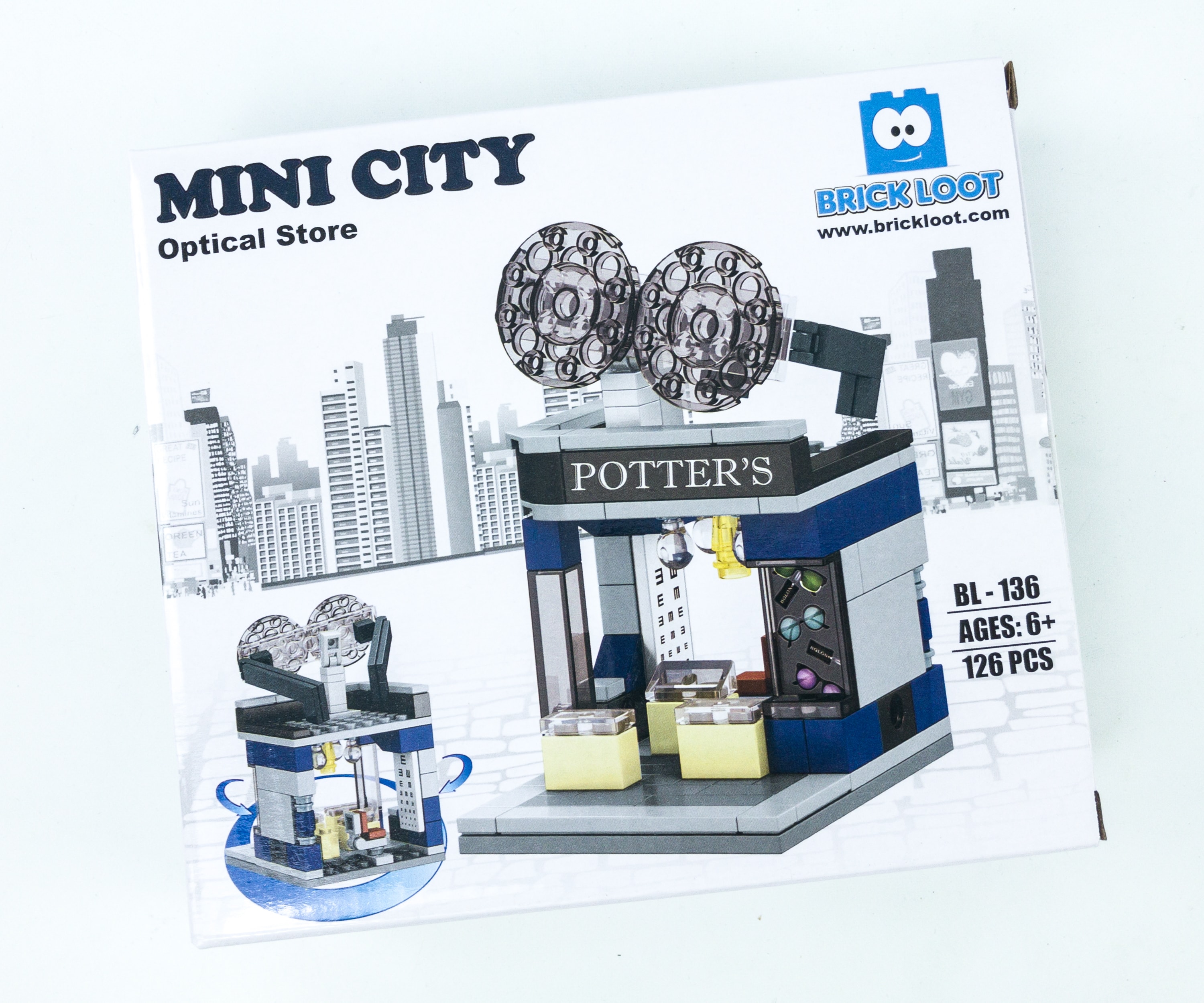 Potter's Optical Shop. This month's exclusive Lego build is an optical shop! It includes 126 pieces of bricks and is recommended for children 6 years and up.
Included in the kit is an instruction manual and bricks packaged in separate plastic pouches to avoid possible mixing up of the small and big pieces.
It does look like an optical shop. In front, the first thing you'll notice is the signage with a huge image of glasses on top!
The sticker for our store came sliced up, but Brick Loot made it right with a replacement!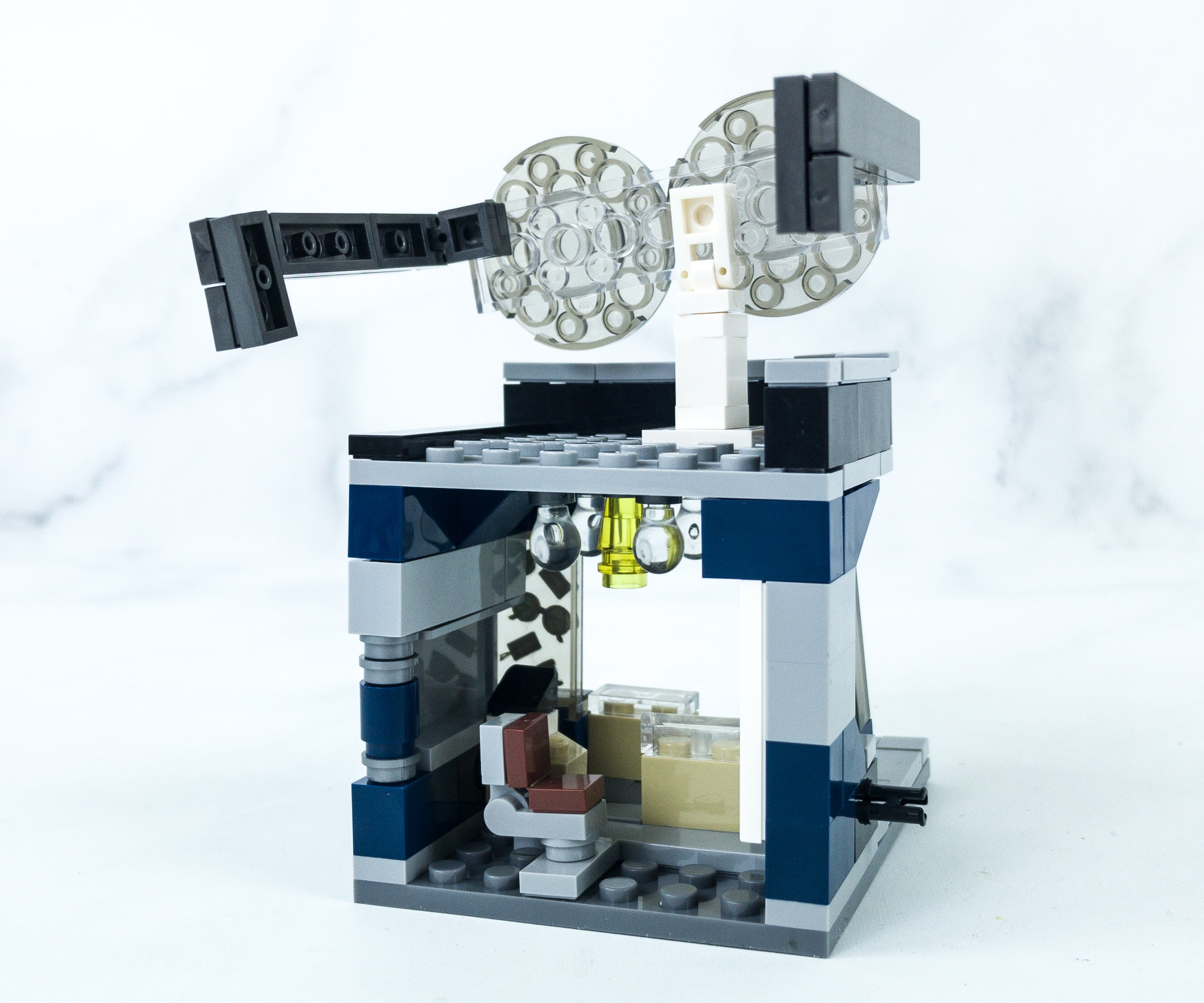 Like other Lego builds from this subscription, this one is well detailed!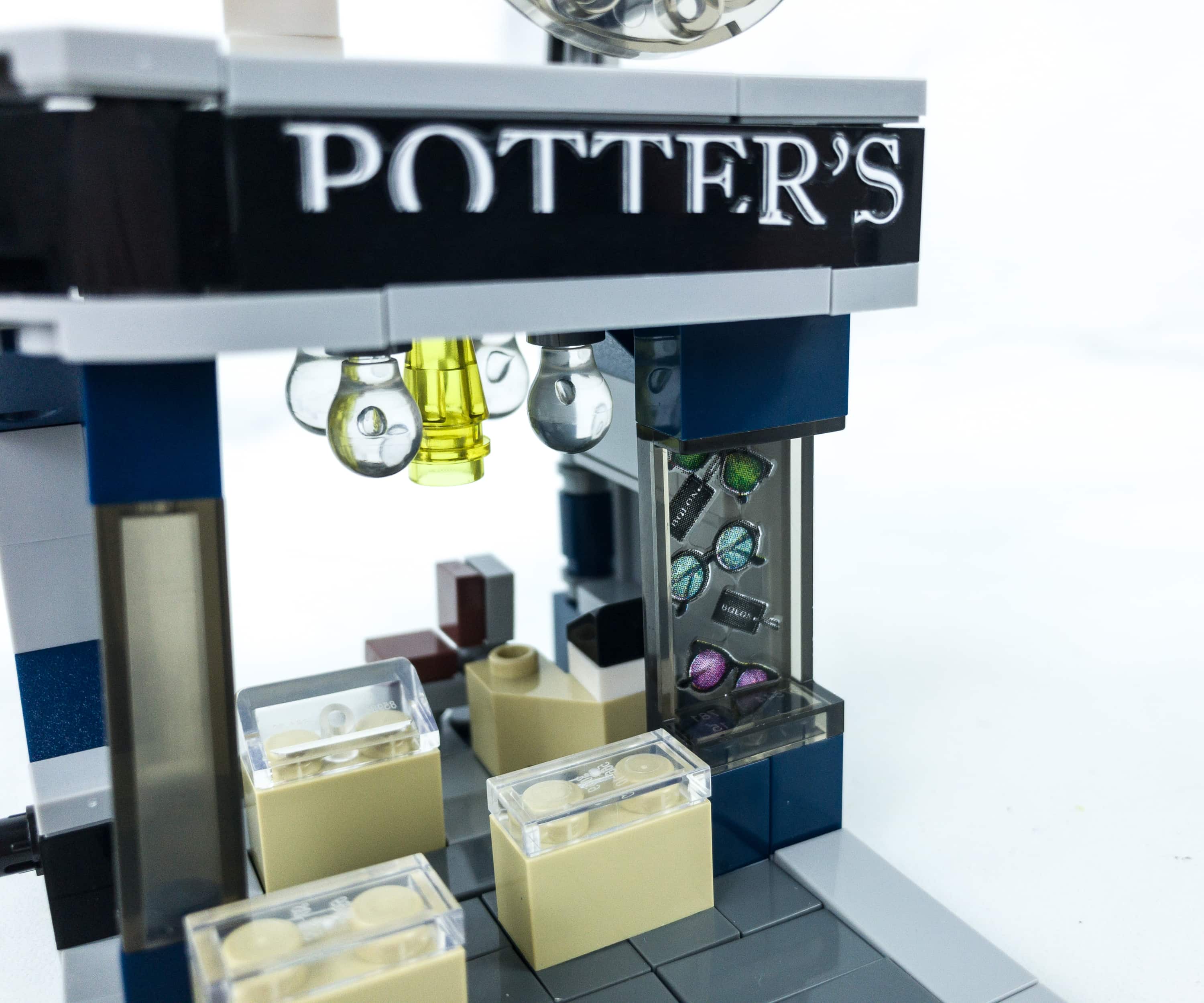 There's even a chair, display tables, and other fixtures you would usually see in optical shops. We're so happy to add this to our growing Lego city!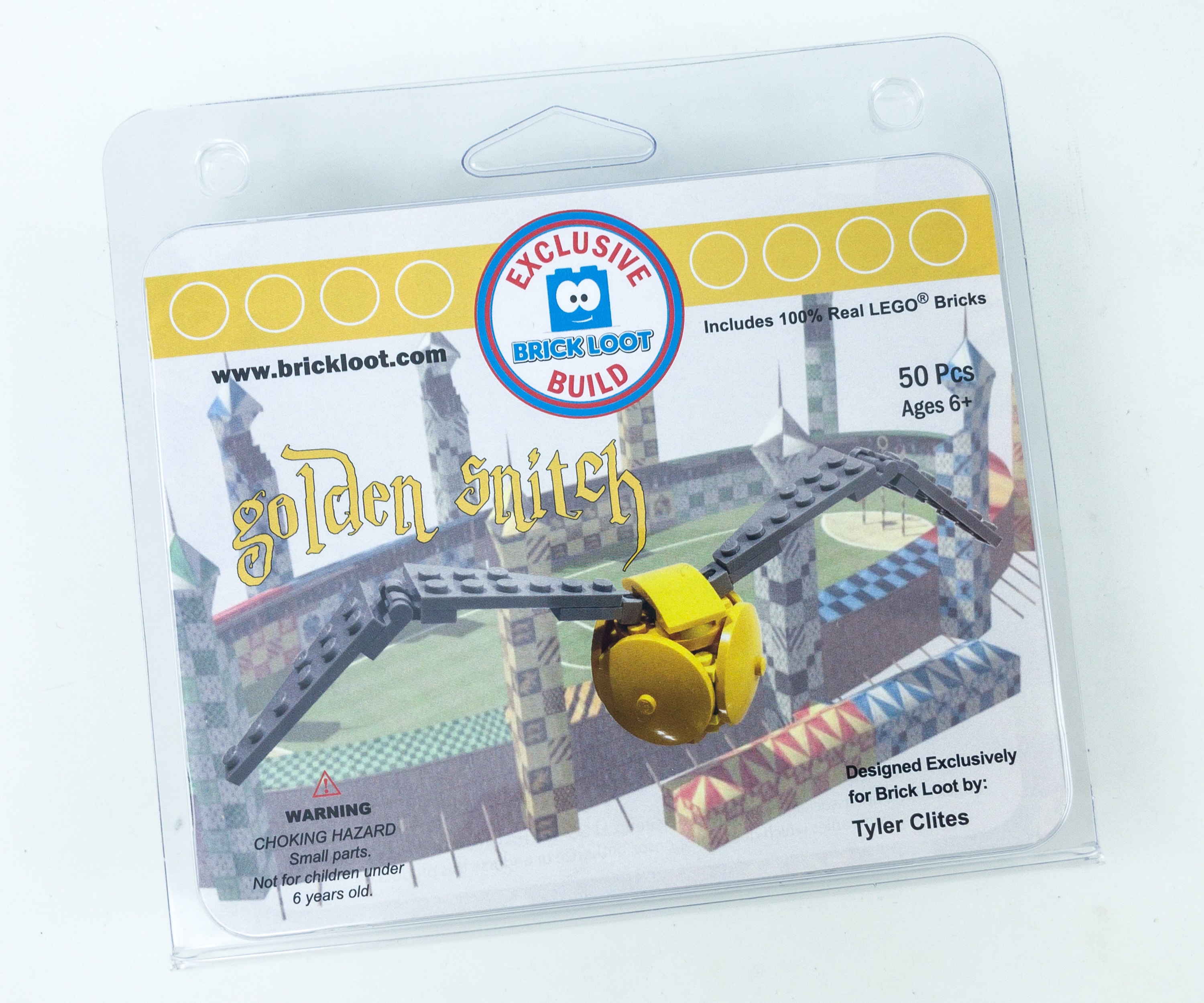 Golden Snitch. If you are a fan of Harry Potter, then this exclusive Lego Build designed by Tyler Clites would be a familiar item for you! It's the golden snitch!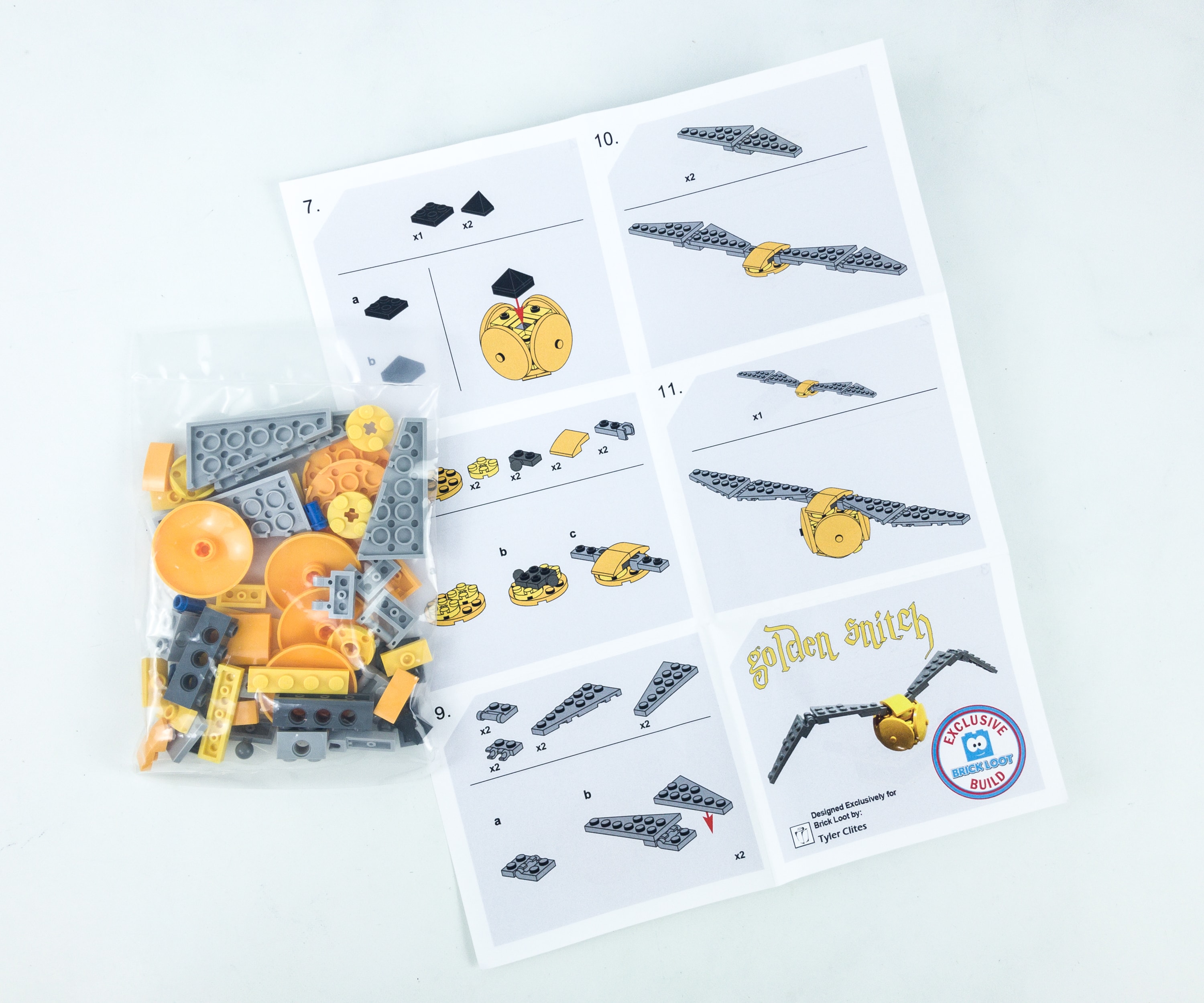 This kit includes a detailed instruction manual and a bag of plastic containing all the Lego parts you need to build your own golden snitch.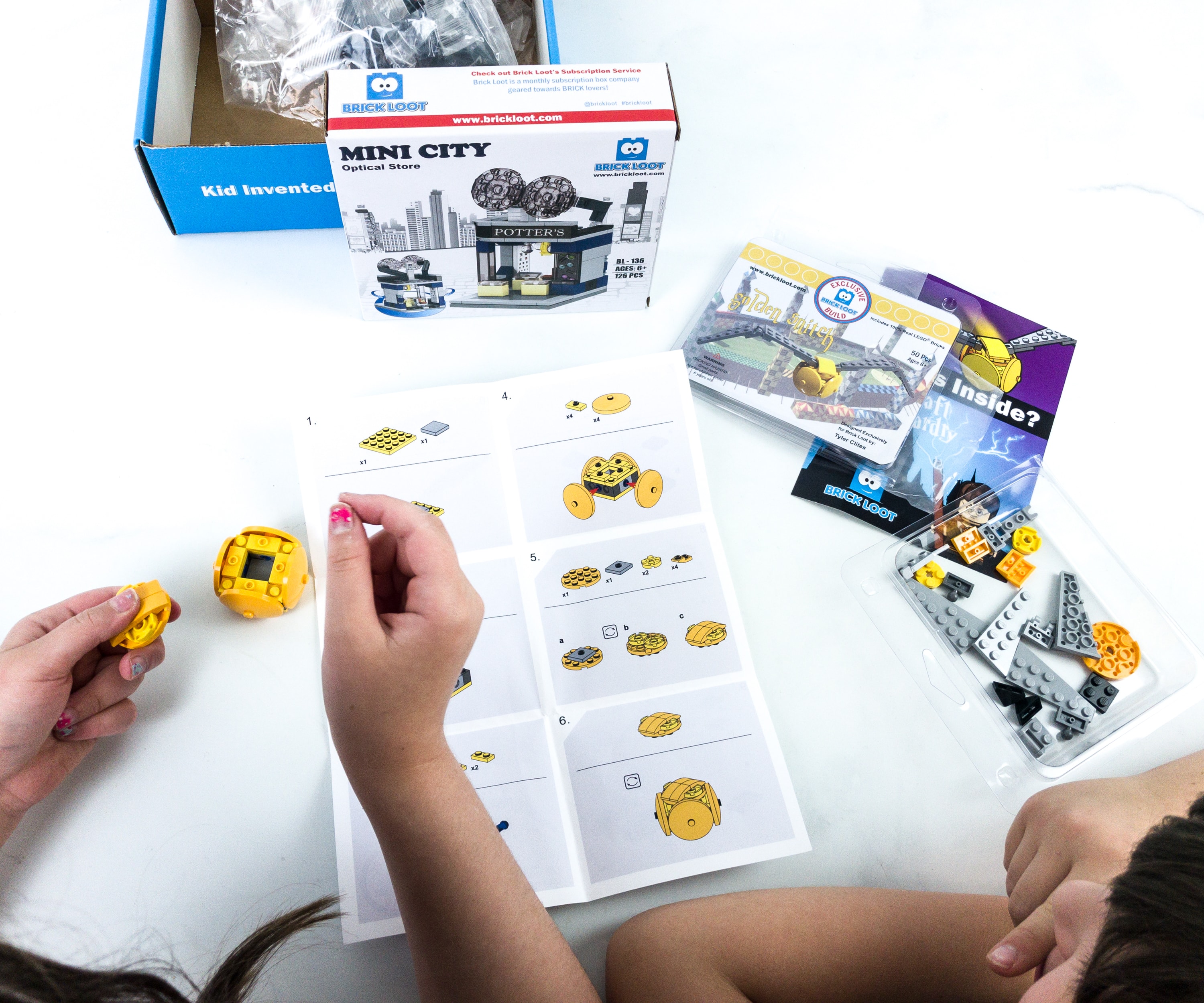 There are lots of small pieces included, making it challenging to assemble.
We referred to the instruction manual, the illustrations are really helpful!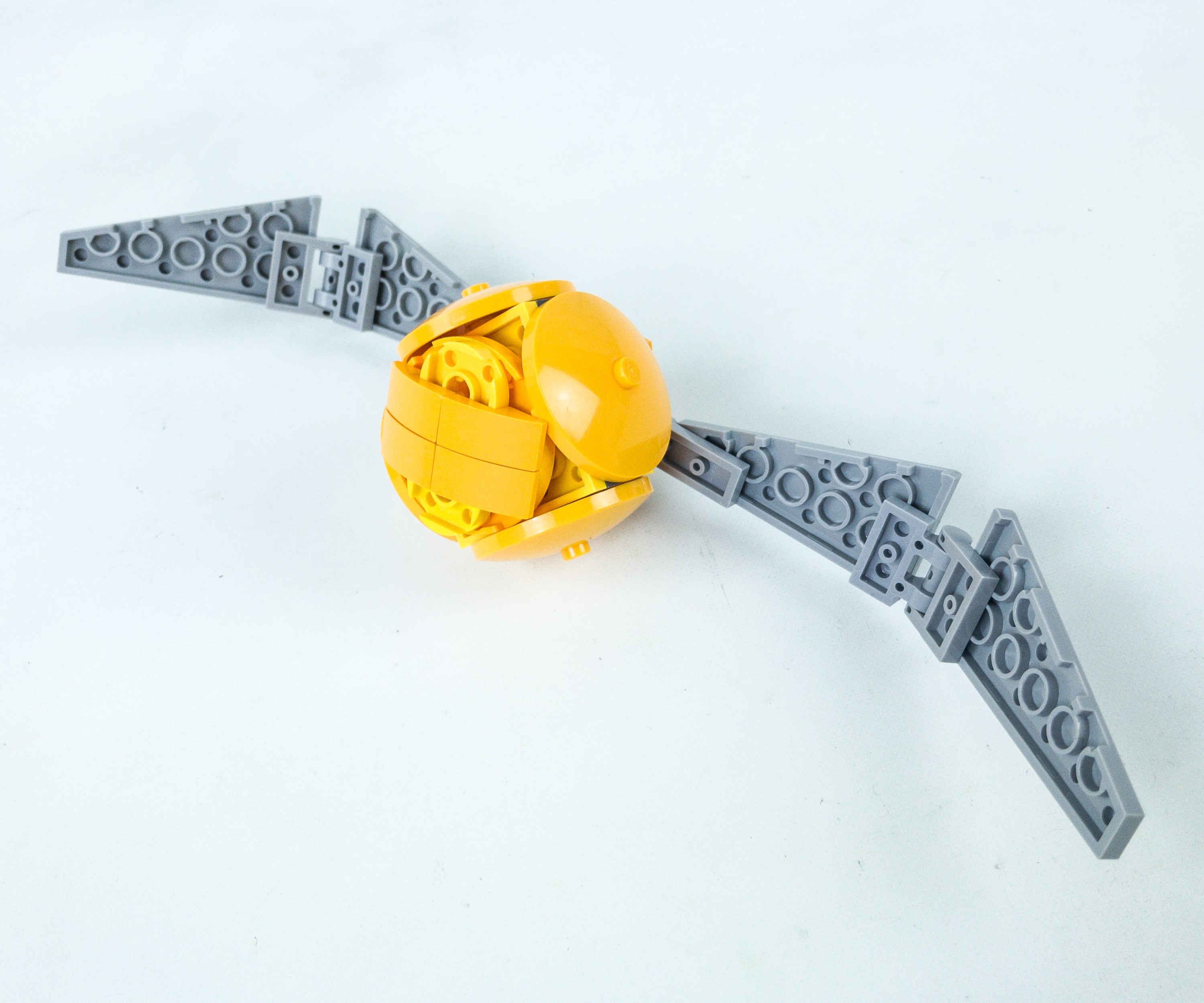 In the series, the golden snitch is a fast-flying, walnut-sized, gold-colored sphere with a pair of long, silver wings.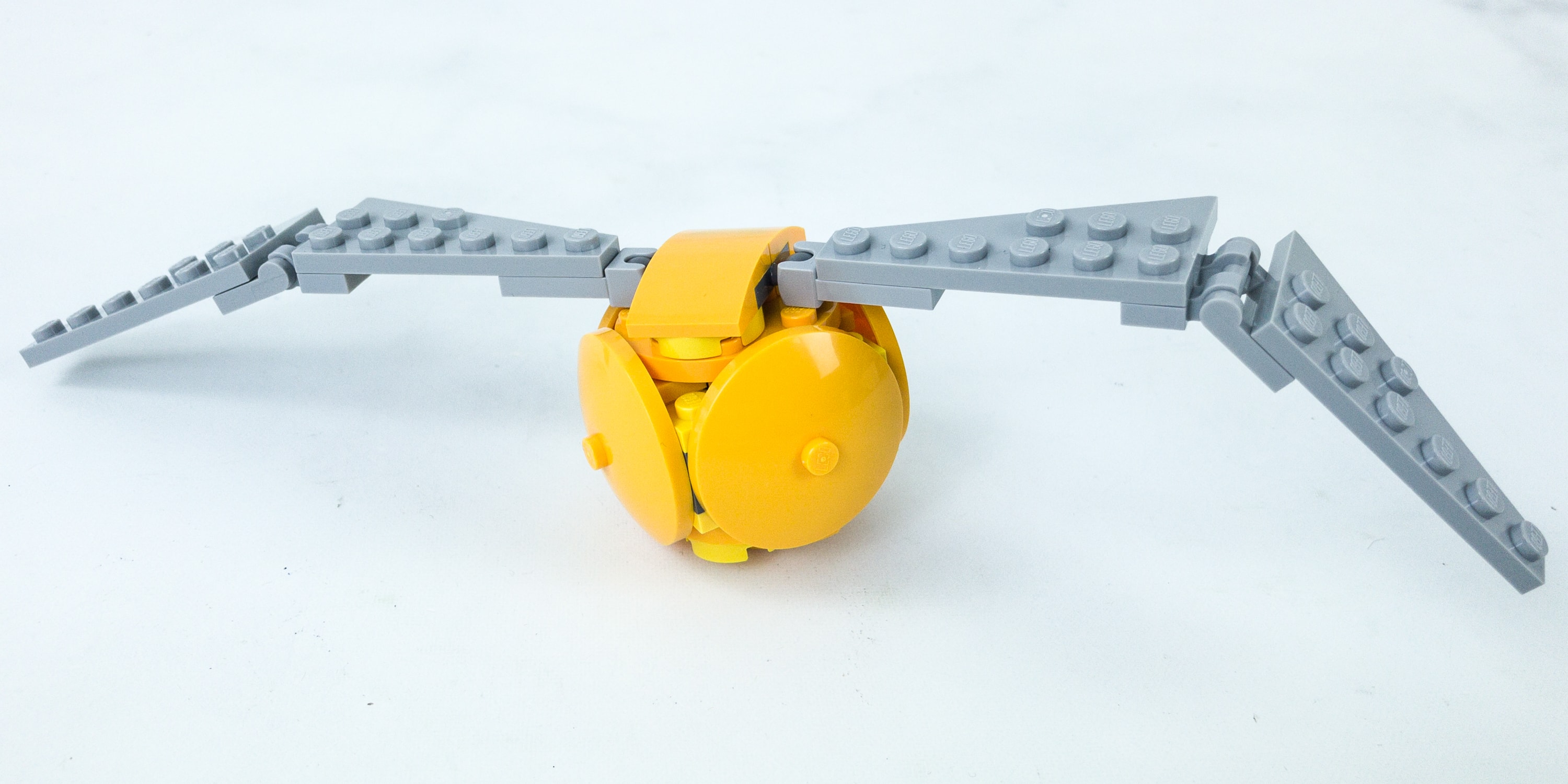 This one is an amazing Lego version of the golden snitch! They captured its look well!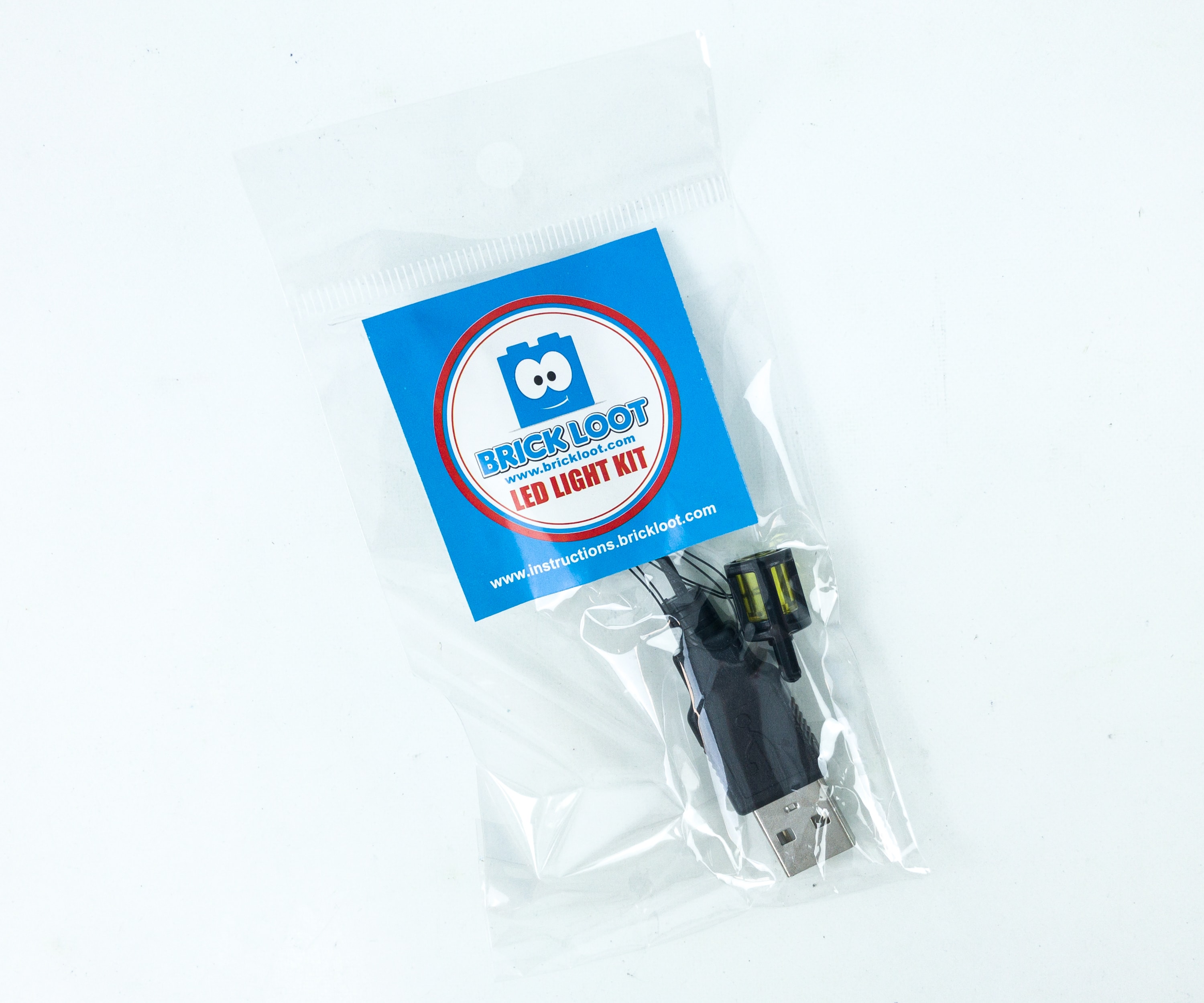 Custom LED Lantern. It's a LED brick light kit to make your favorite build look even more awesome!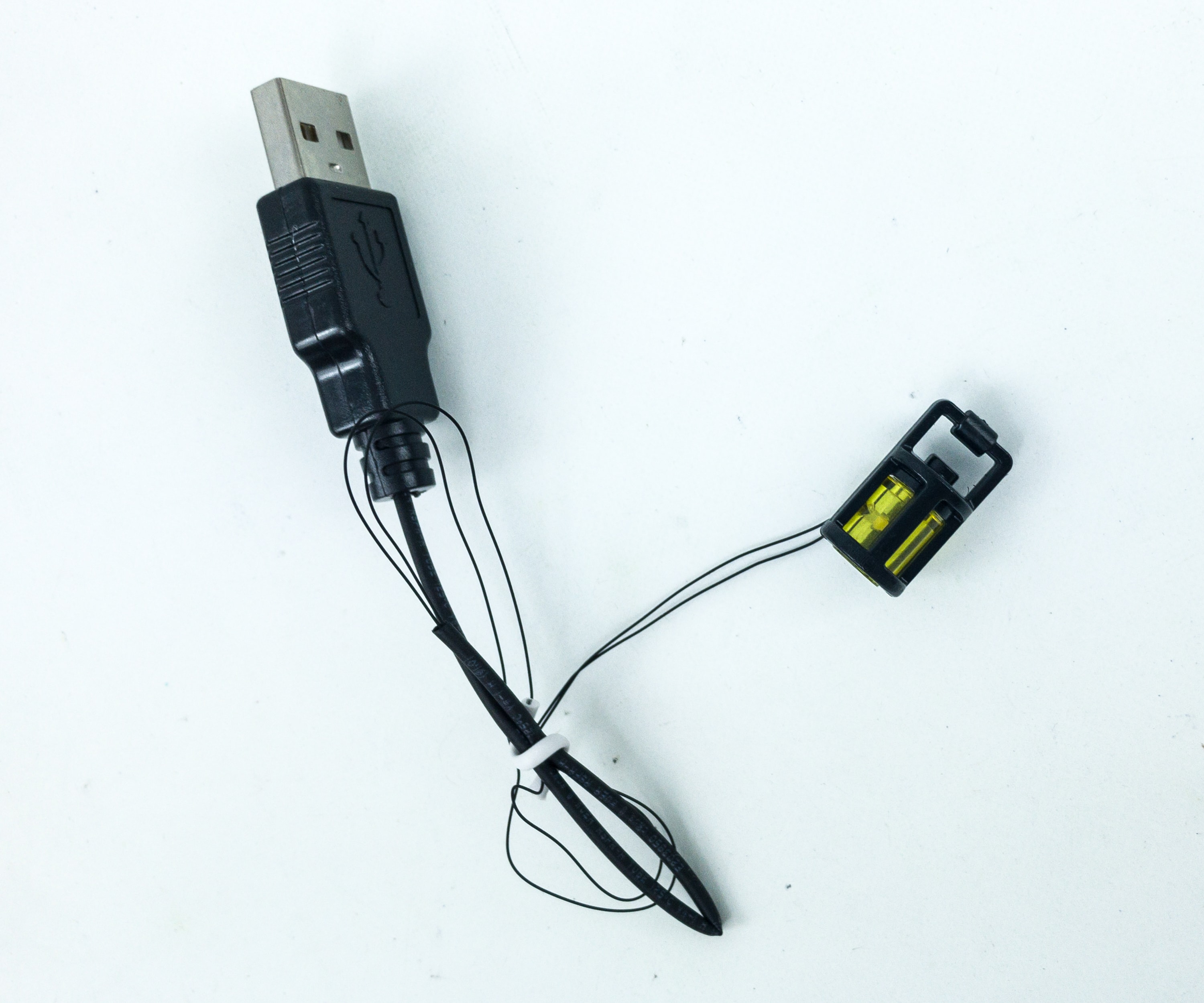 The lantern has thin cords that are directly connected to the USB cable.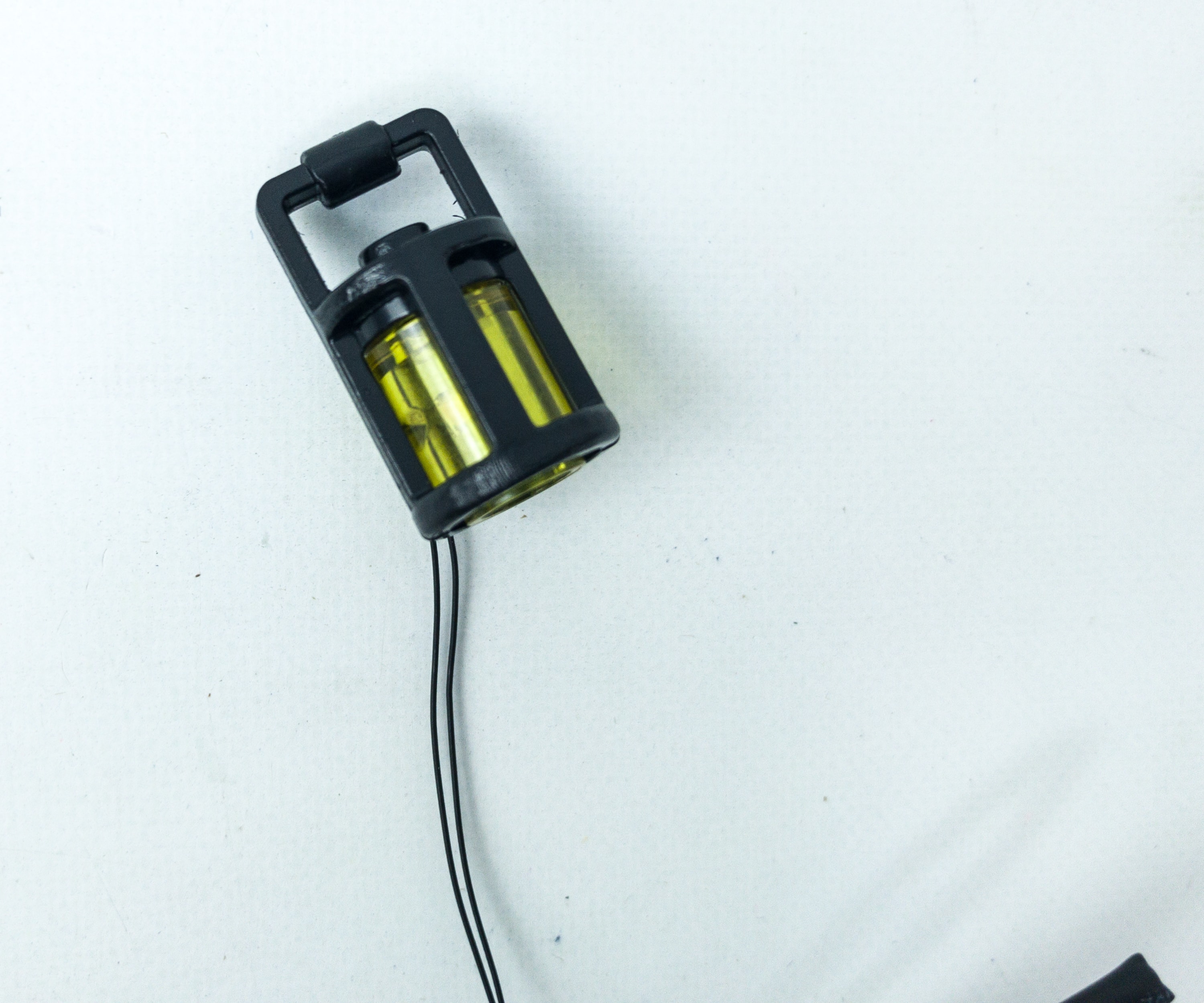 It's quite easy to use, just connect the cable to your laptop, computer, or other electrical sources.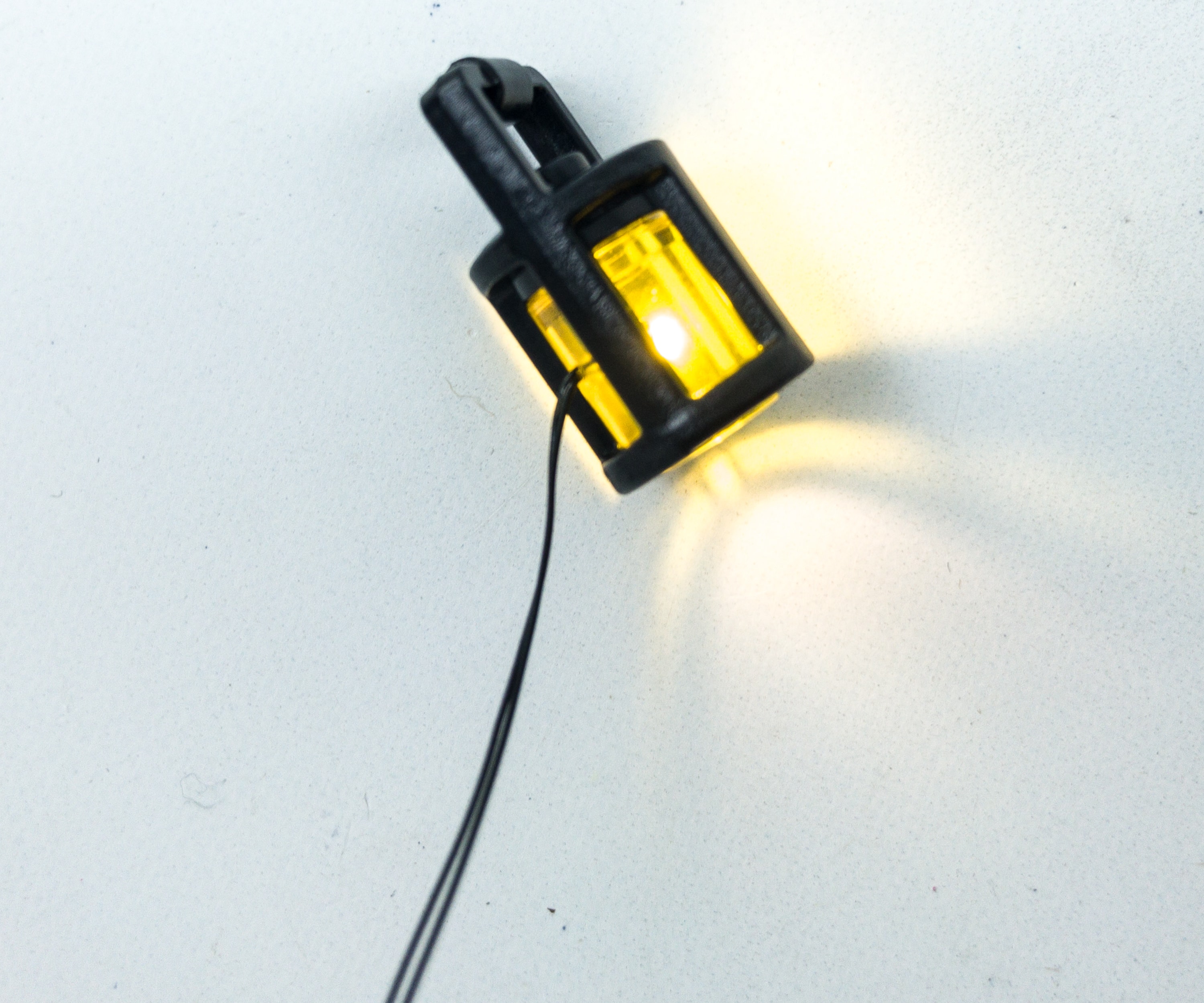 It has a nice yellow color, perfect for notable landmarks and buildings!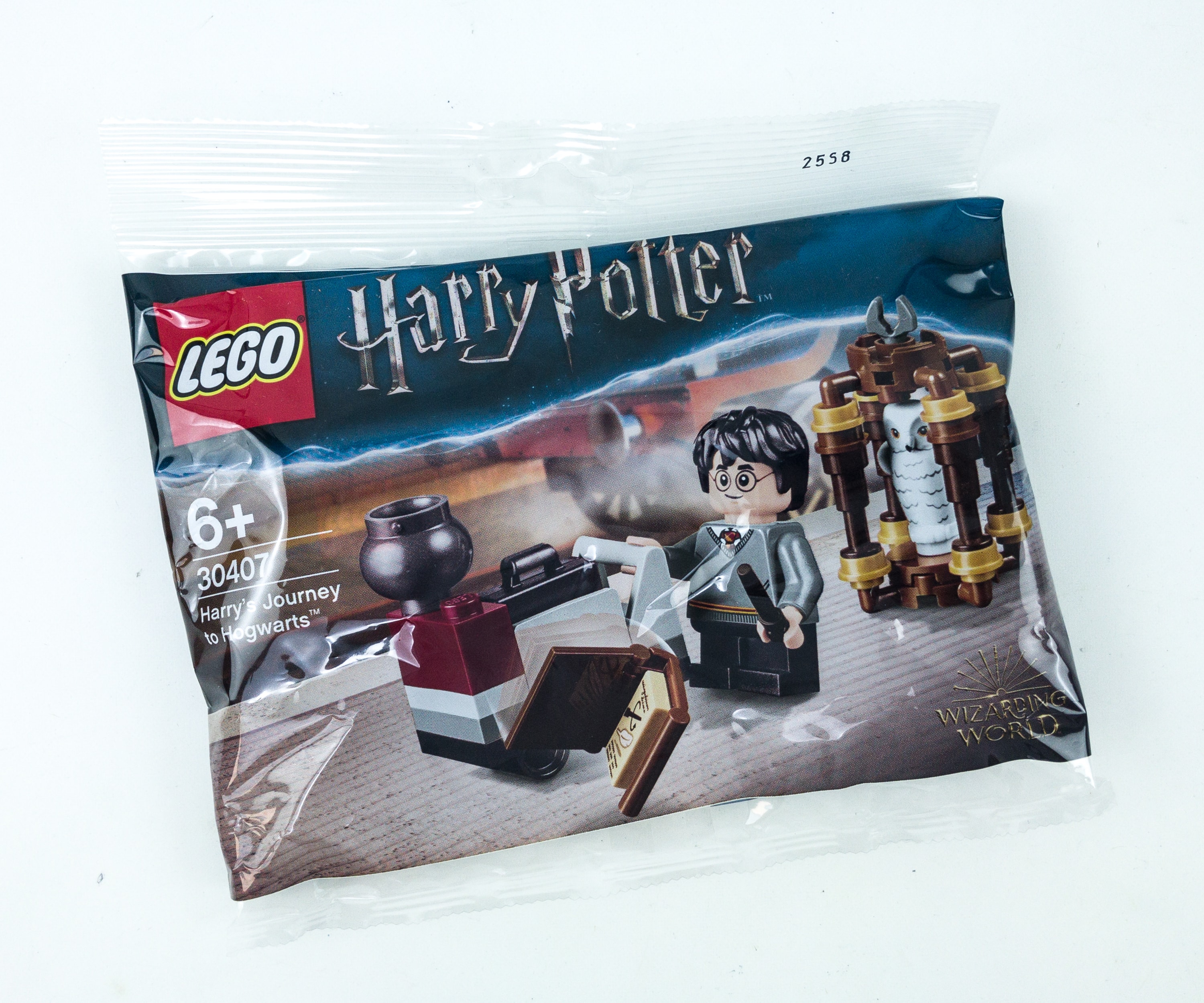 Harry's Journey To Hogwarts. This month's box didn't just provide us with an exclusive mini-figure, they even gave us a whole set of Lego featuring Harry Potter's journey to Hogwarts!
As always, the kit includes an instruction manual and small pieces of Lego bricks.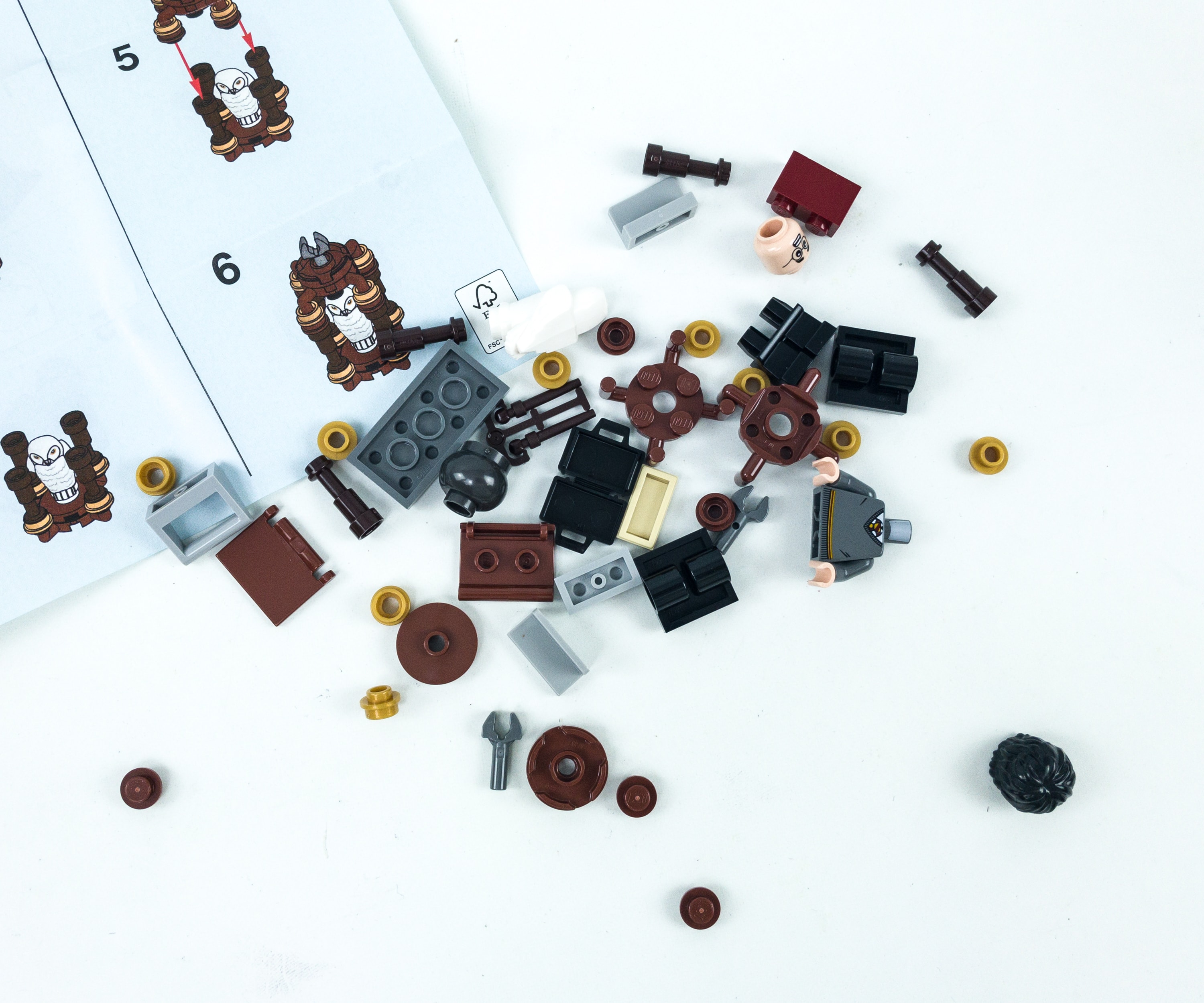 Some of the parts are really, really tiny!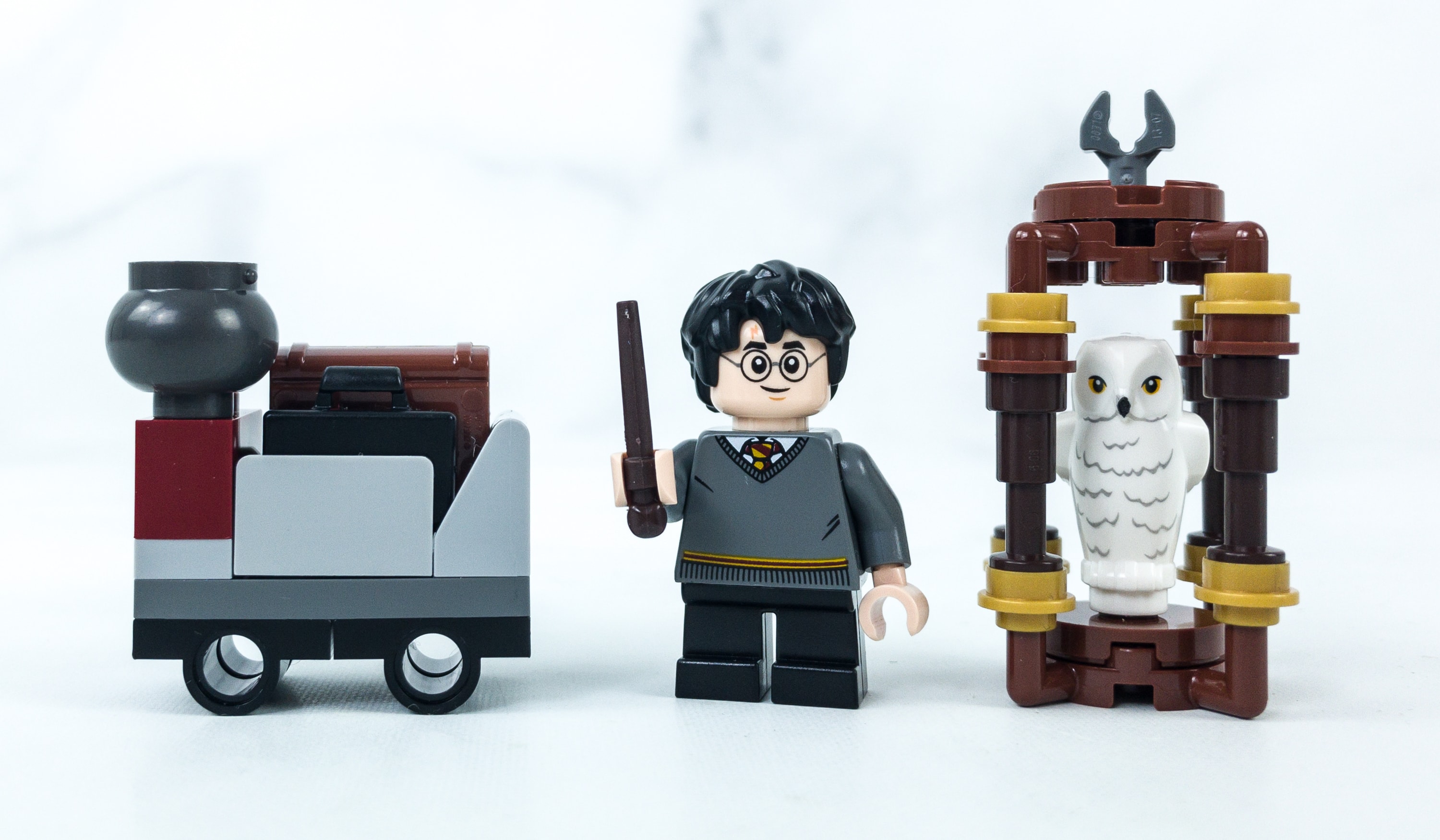 The kit includes a cart containing Harry's baggage, a mini-figure Harry Potter with wand, and Harry's owl Hedwig!
Wait there's more! The baggage can be detached from the cart, and inside it is a wizardry book.
The figures are so detailed, most especially Hedwig inside his container! It looks really amazing!
This month's Brick Loot is all about the Wizarding World, and we're pretty impressed with all the items and buildings they included. We're Potterheads, so my family really enjoyed building them together while reminiscing our favorite Harry Potter moments! We love everything, but if there's anything that stood out, it's the Harry Potter mini-figure with Hedwig and other notable belongings. This is one of the best boxes so far this year, and we're looking forward to more fun themes in the coming months. All in all, It's a great subscription for young and old Lego enthusiasts alike!
Also, if you're kicking yourself for missing this one, don't forget about the HP advent calendar from Lego this year!
What do you think about Brick Loot?