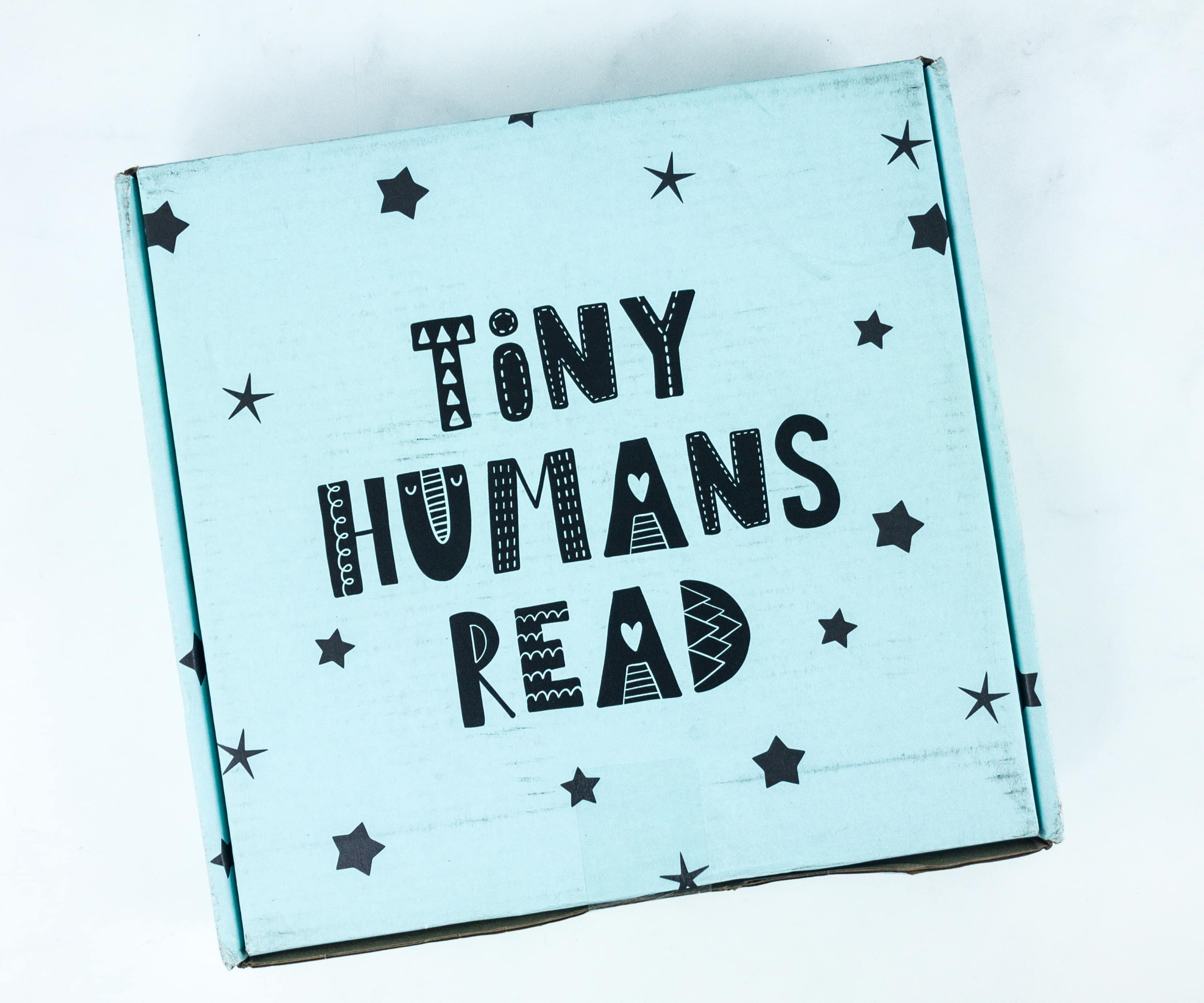 Tiny Humans Read is a monthly book subscription box for kids 0-8 years old. The box costs start at $17.99 each month, plus free shipping within the US, and you may choose from monthly, 3 months, 6 months, or a full year subscription. Each month, you'll get a collection of story books, tips and activities, and free bonus printables. You can also choose your ideal family subscription plan, from board book box, picture book box, or sibling box, which is a mix of the two.
They also donate a portion of all the profits to support non-profits dedicated to supporting children like early literacy programs and tutoring.
This is a review of the Sibling Box, which sent us 2 picture books, and 2 board books.
DEAL: Get 10% off your first box! Use coupon code HELLO10.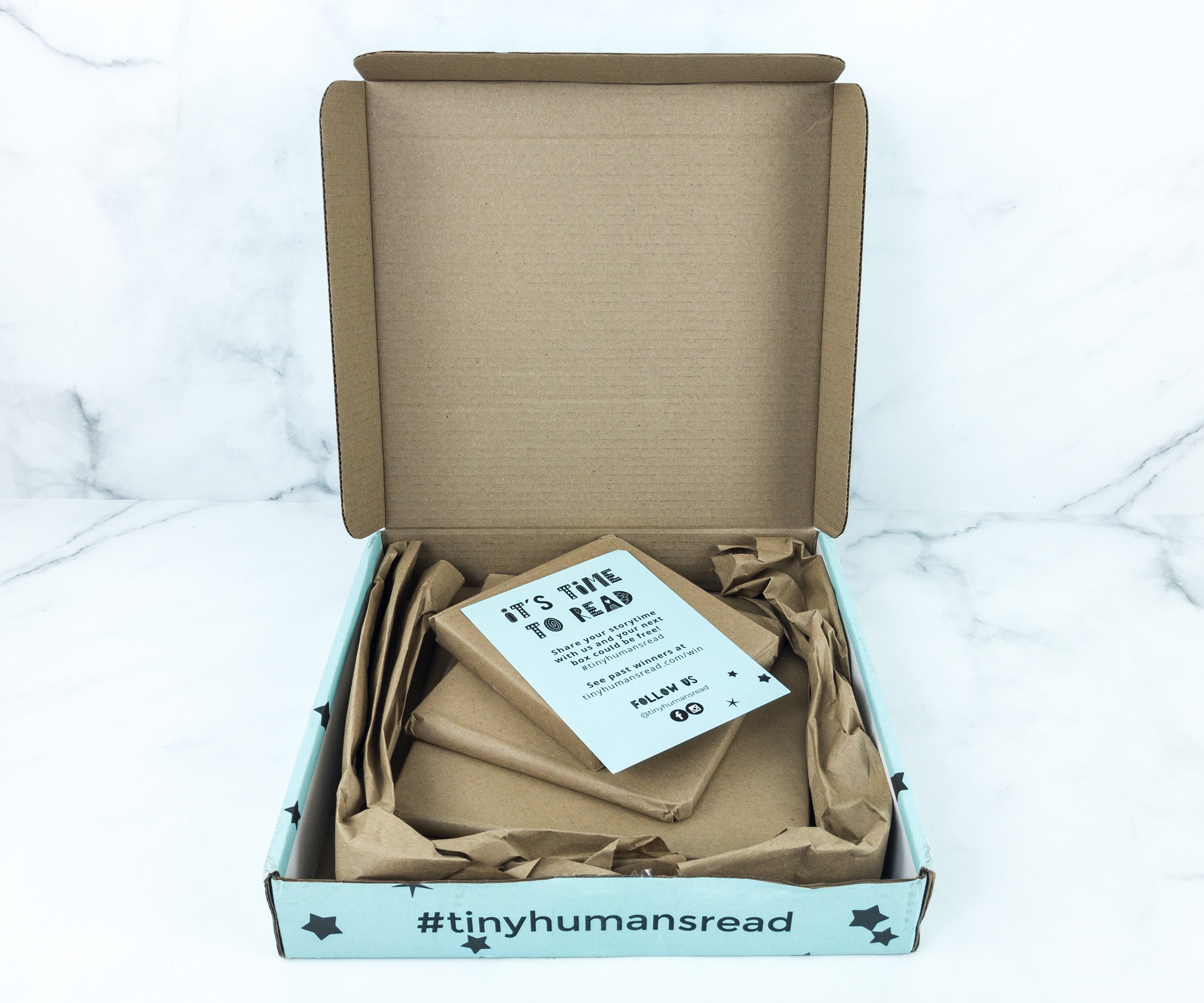 On top of everything in the box is a card with a note from the Tiny Humans Read Team.
The books were packed with brown paper surrounding them.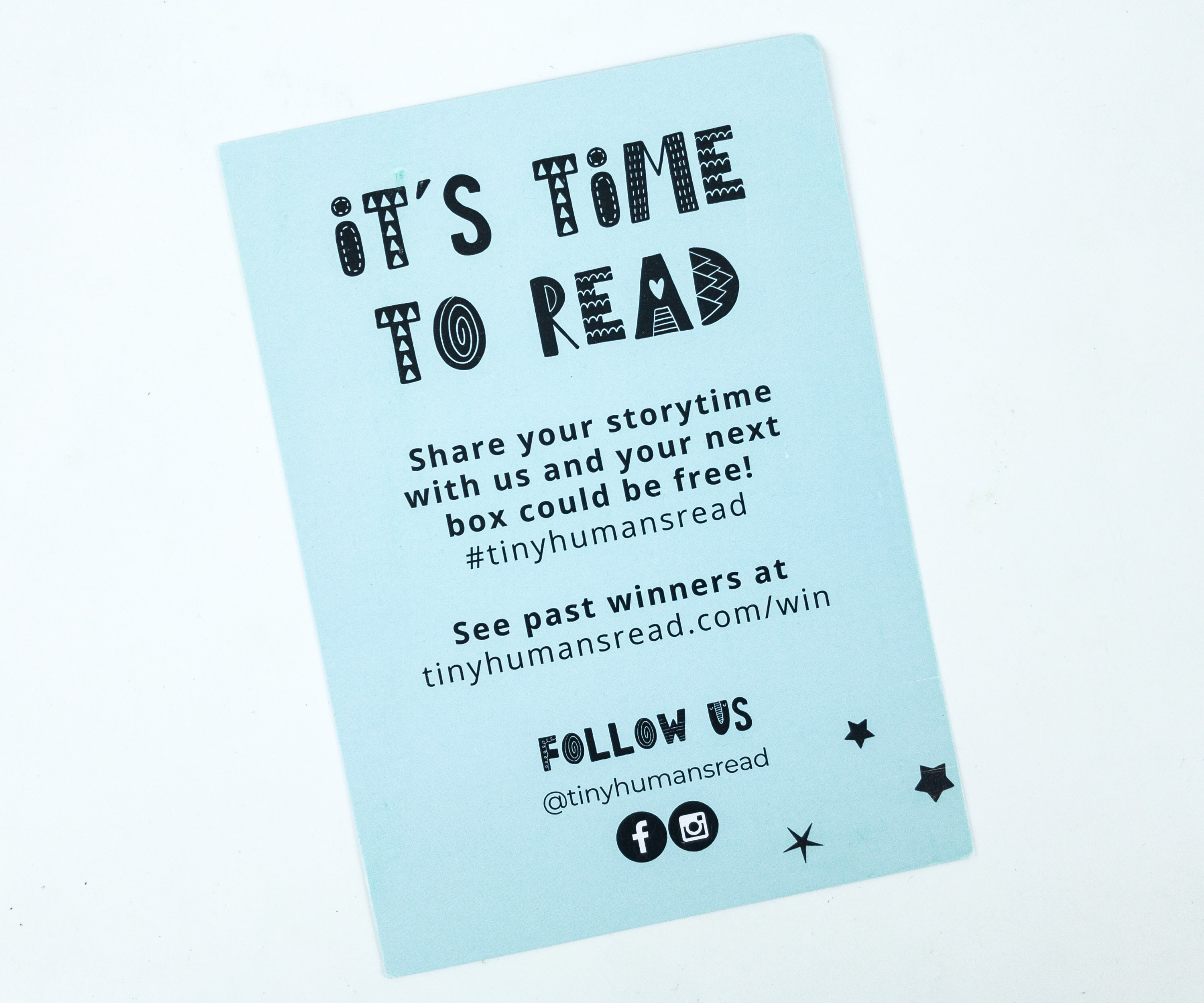 They encourage you to share photos of your unboxing using #tinyhumansread on social media.
The other side of the card gives us an activity idea. For this month, kids can be creative by drawing or making a picture of their own home!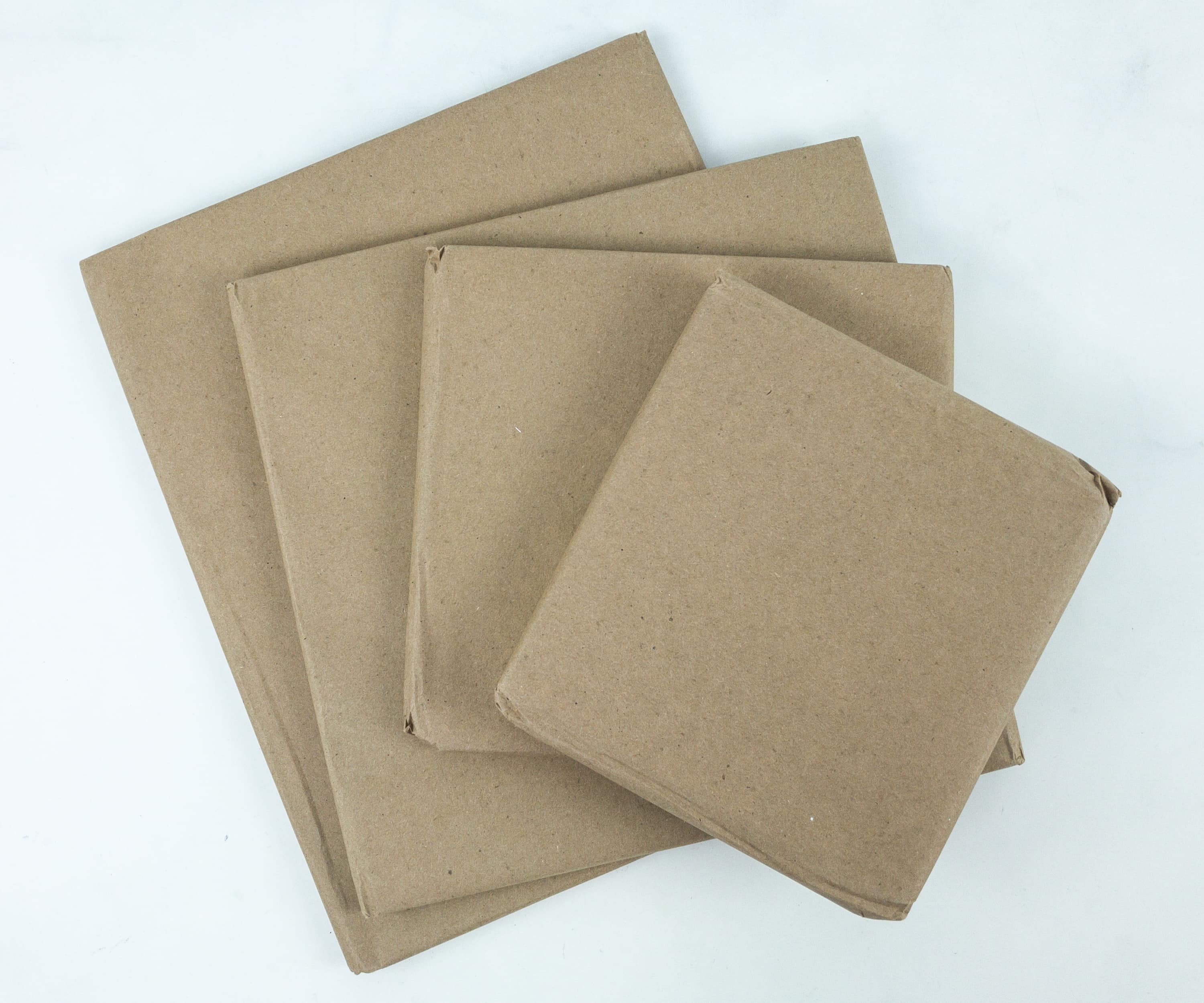 All the books are neatly and separately wrapped.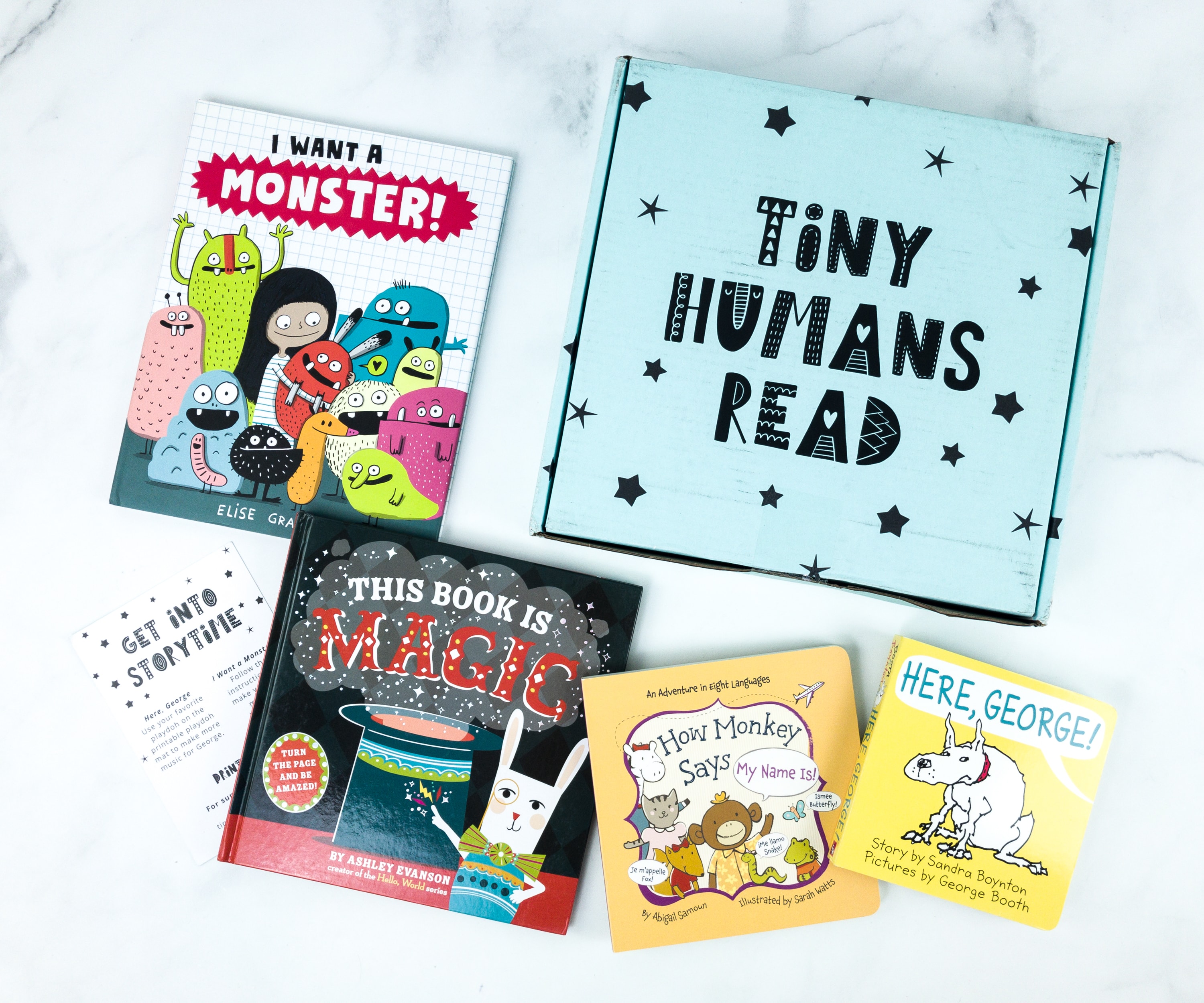 Everything in my box!
We got I Want A Monster by Elise Gravel, This Book Is Magic by Ashley Evanson, Here, George by Sandra Baynton, and How Monkey Says "My Name Is" by Abigail Samoun.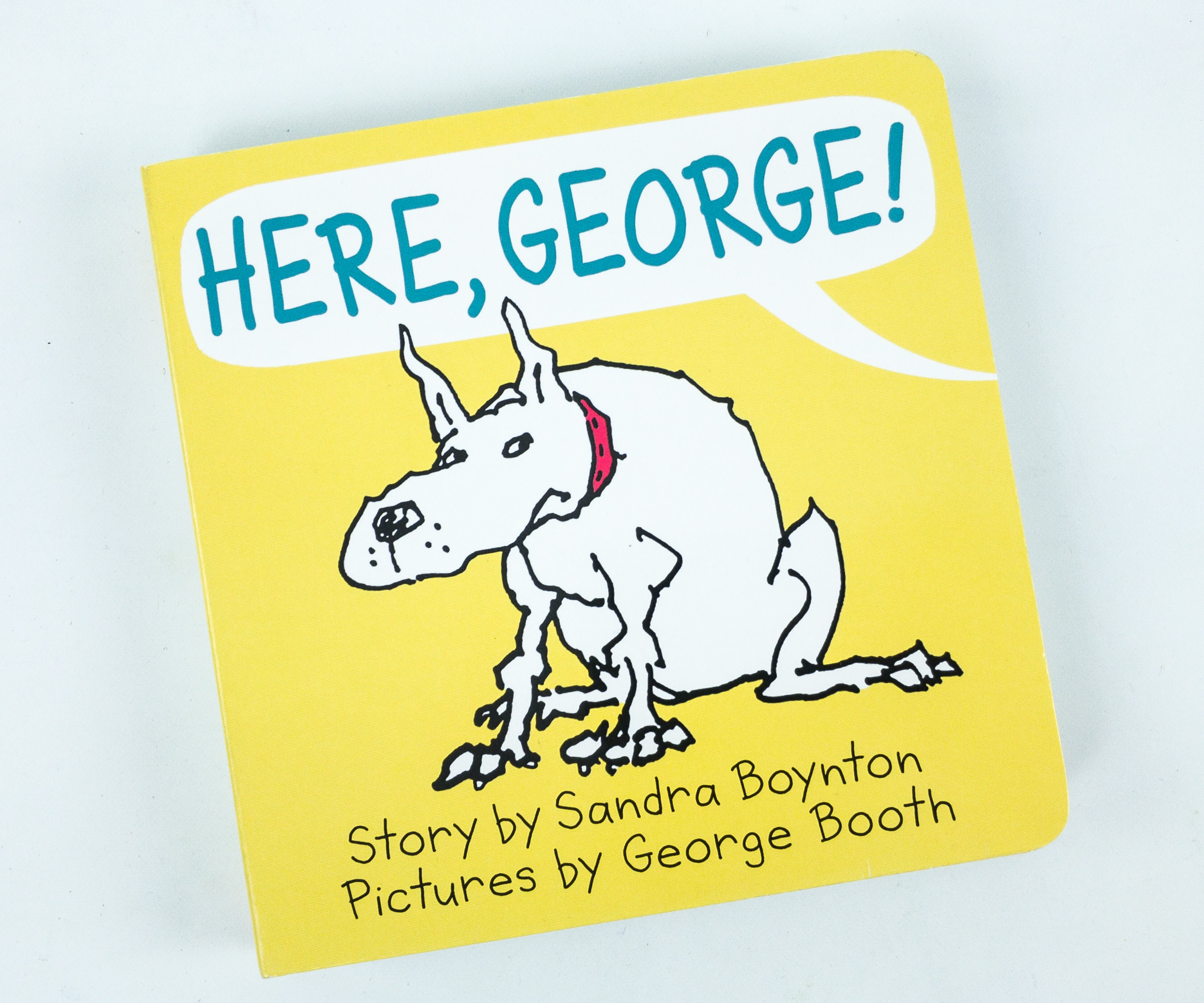 Here, George! by Sandra Boynton ($6.39)
Oh look! A fabulous extra-hefty board book (32 pages!) for the littlest little kids. Beloved bestselling author Sandra Boynton collaborates with iconic New Yorker cartoonist George Booth to create this hilarious new book about George, a lovable dog with a big secret.

George is a big dog who likes to just sit around.
But there's another side to George that even his family doesn't know about.

With Sandra Boynton's whimsical storytelling, and celebrated cartoonist George Booth's one-of-a-kind illustrations, Here, George! is a sweet, quirky, and charming board book that's a must-have for every collection!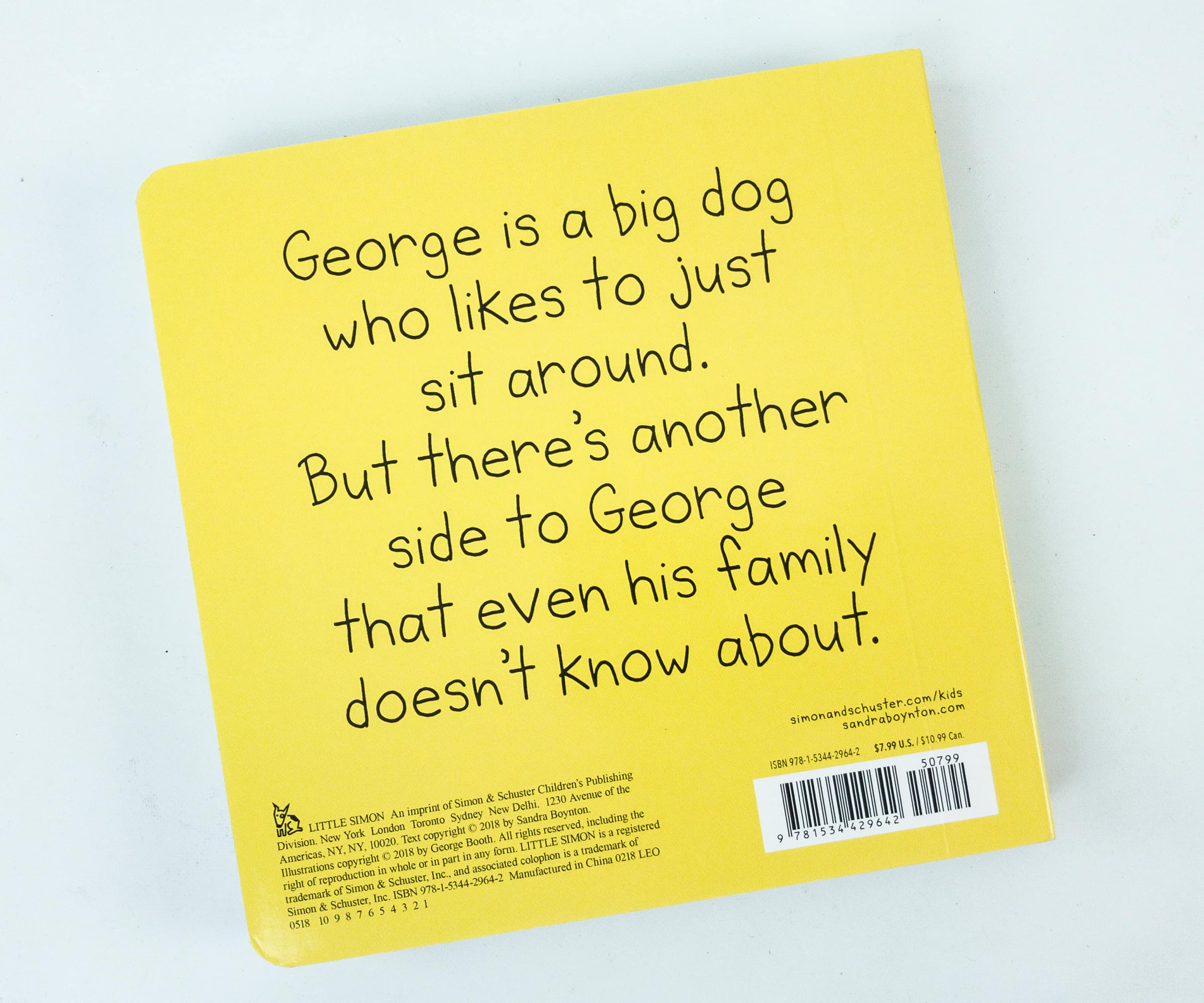 The back of the book is telling us that George, the dog, has a big secret that even his family doesn't know about!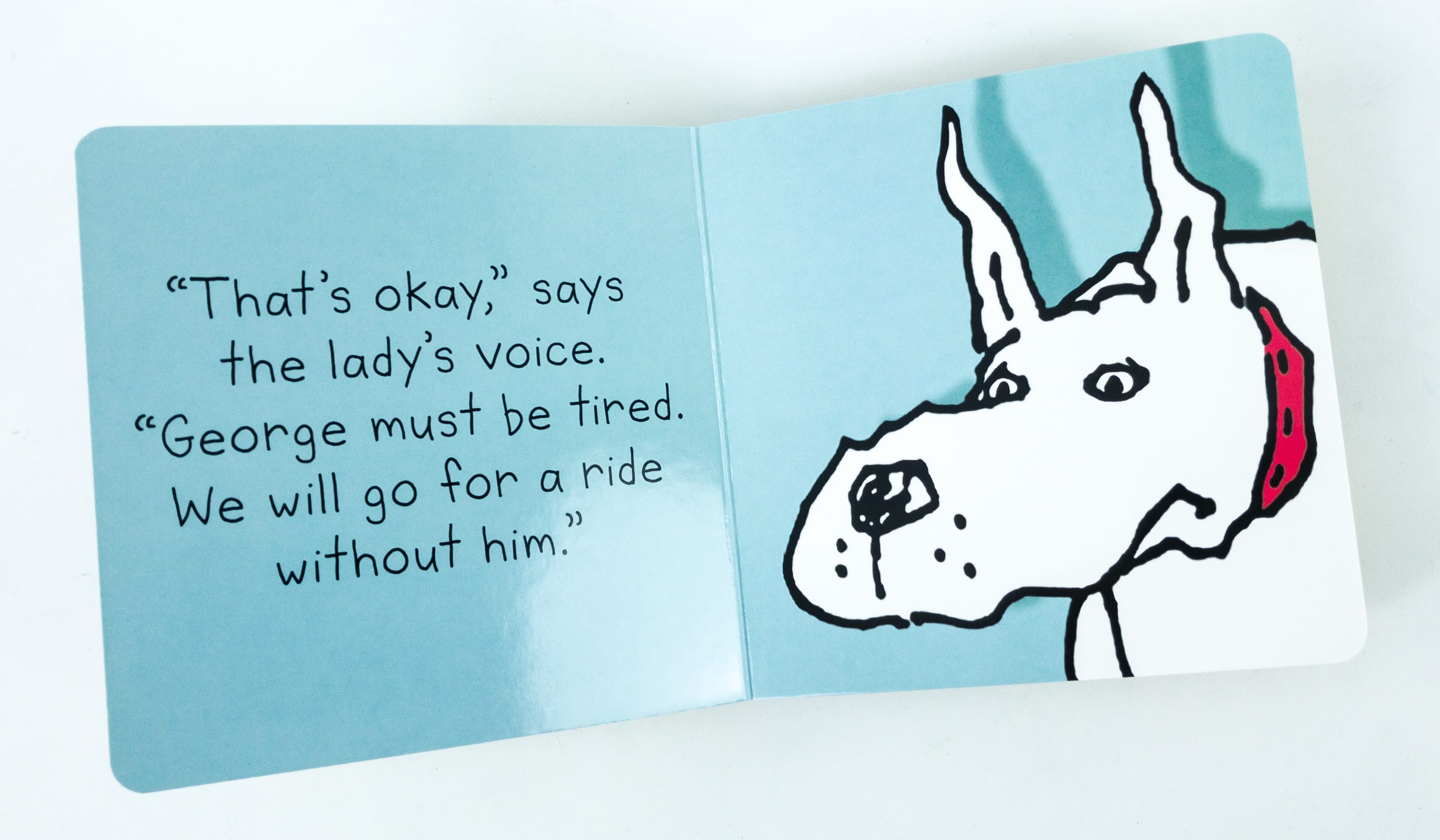 Both the text and the illustrations are simple, making them easier to grasp for beginners.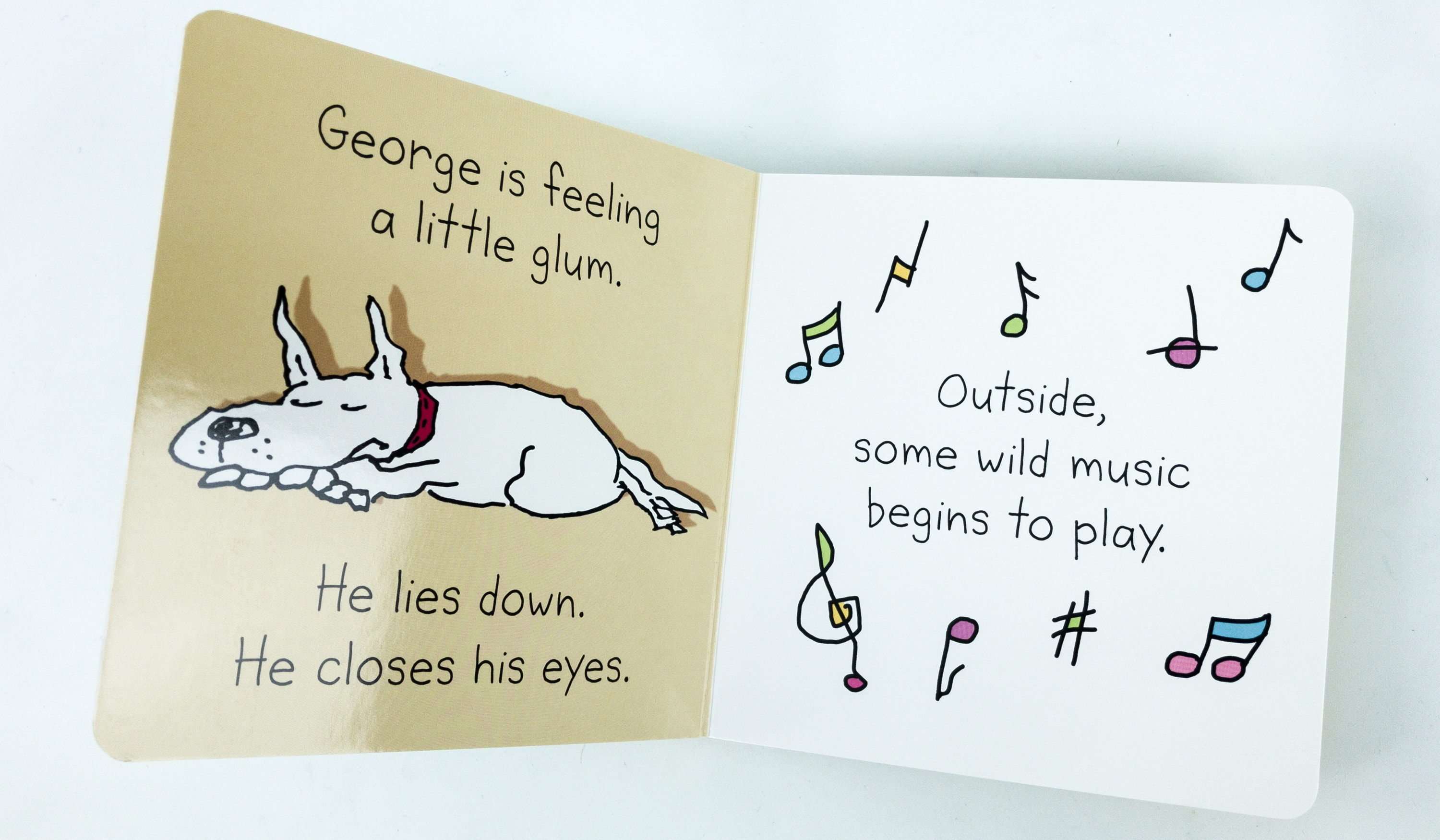 It's cute, my youngest enjoyed it!
Apparently, George has some grooves! We'll be keeping it a secret, don't worry!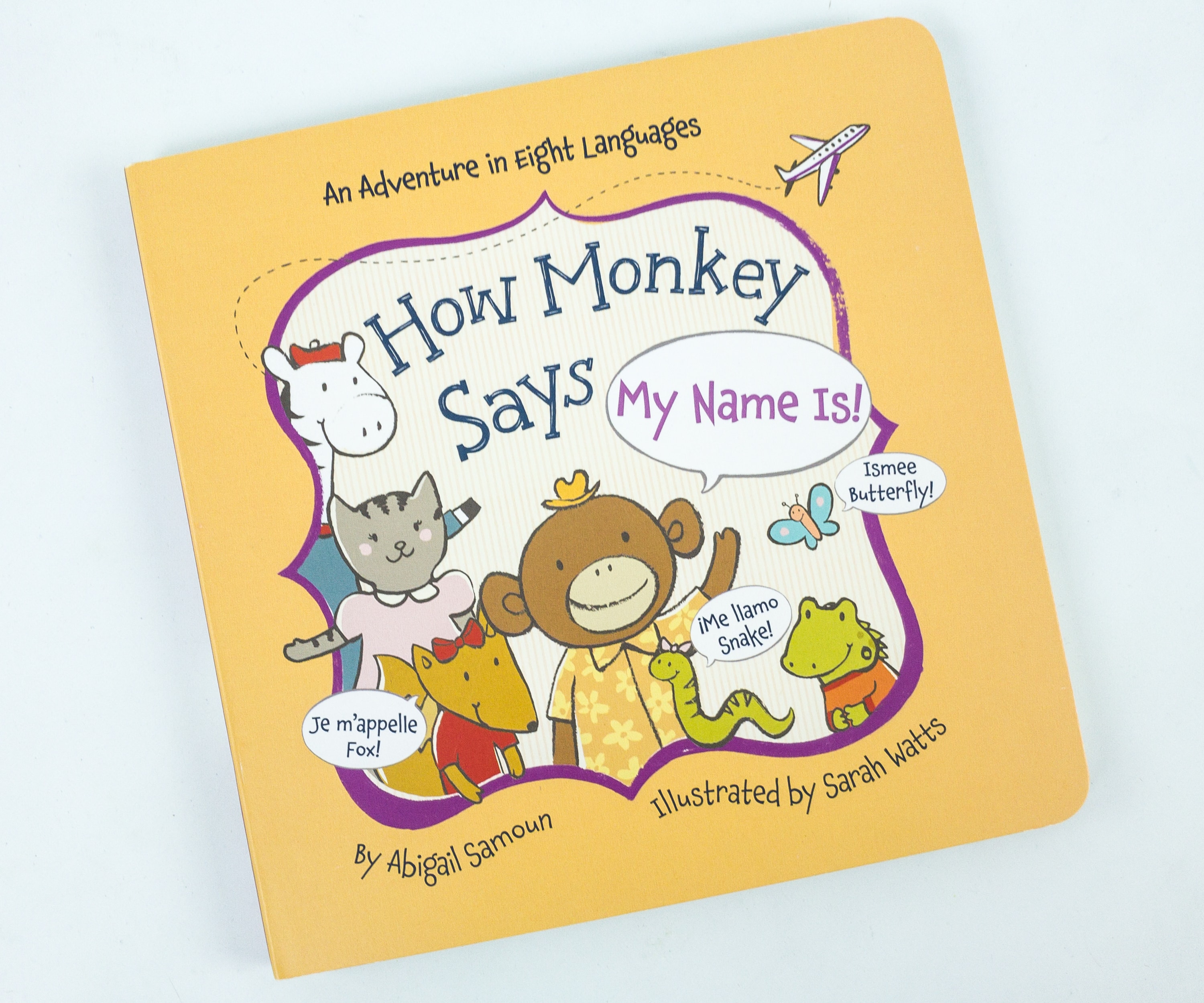 How Monkey Says "My Name Is!" by Abigail Samoun ($6.95)
Je m'appelle, meenya zavoot, me llamo, MY NAME IS MONKEY! Monkey's taking a trip around the world, and everywhere she goes she introduces herself in the native language of the country she's visiting. Kids can join her and learn to say "my name is" in seven different languages: French, Spanish, Japanese, Chinese, Arabic, Russian, and Hindi.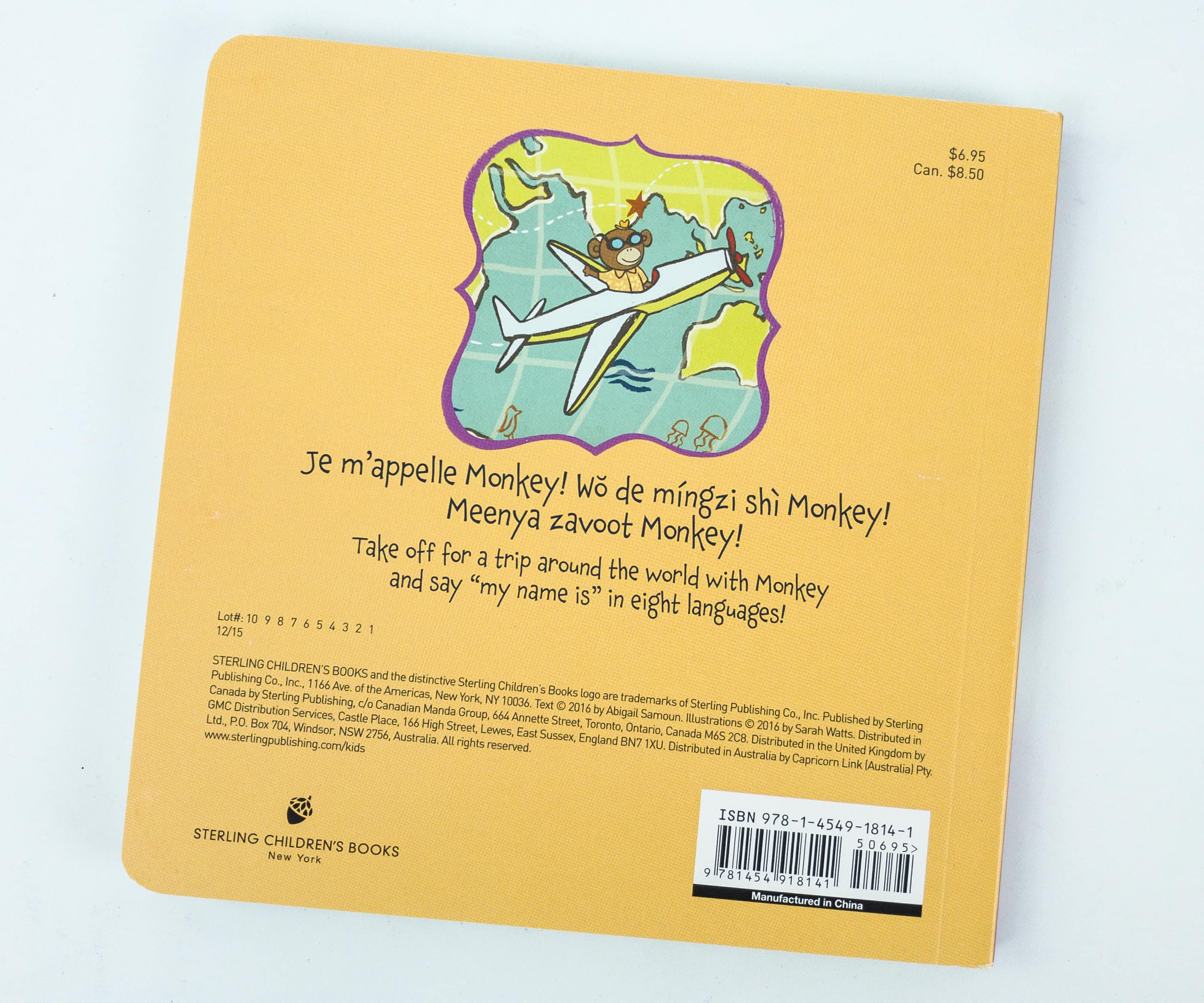 The back of the book says that the Monkey is taking a trip around the world, and the kids will learn how he will say his name in eight different languages!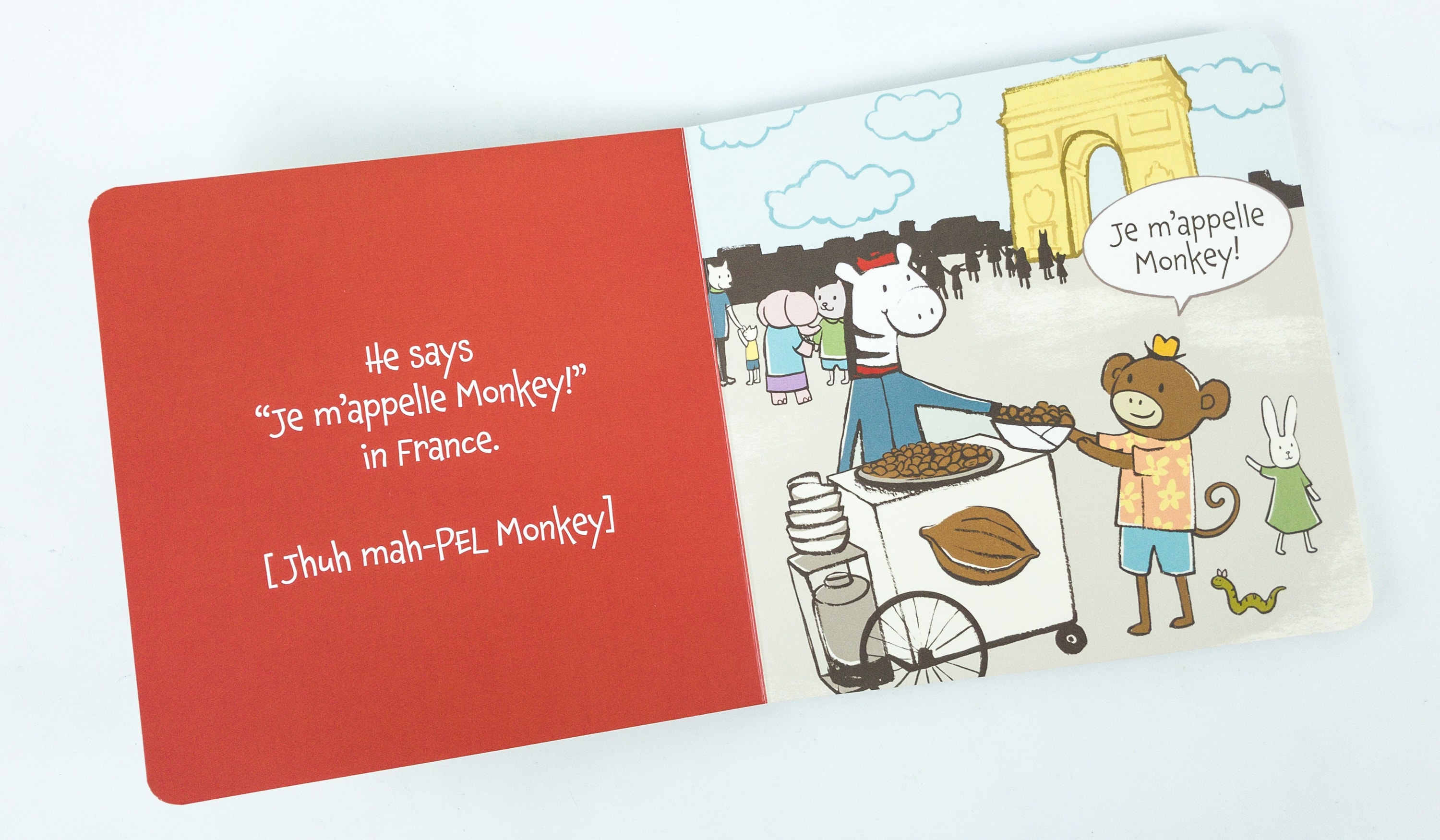 Here's one where the Monkey said his name in French. We can see him buying some food just around the Arc d' Triomphe!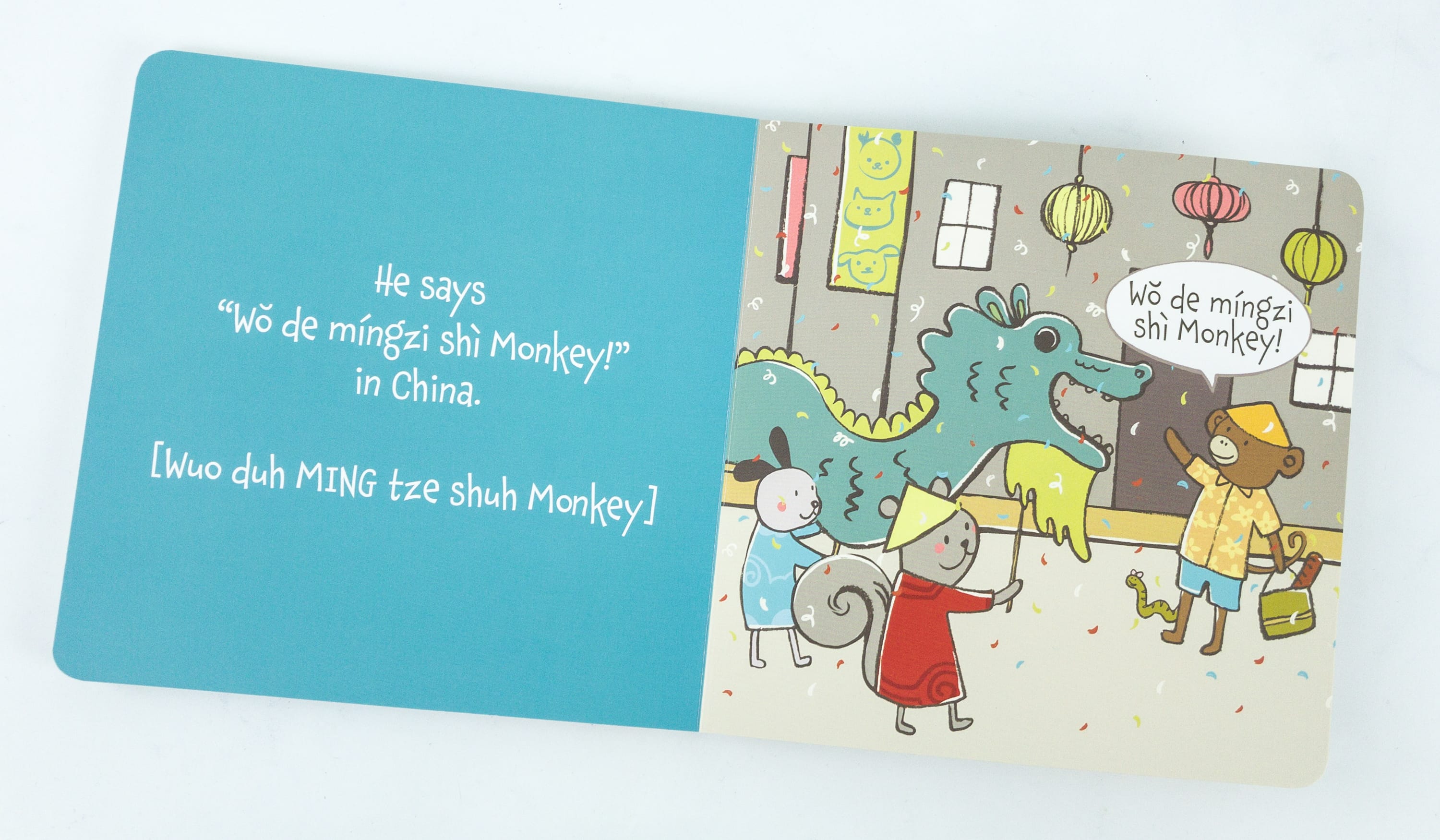 Another one is Chinese! Monkey even enjoyed festivities during Chinese New Year! Aside from French and Chinese, the kids will also learn how to say their names in Spanish, Japanese, Arabic, Russian, and Hindi. It's a fun and simple way to introduce them to various countries and cultures!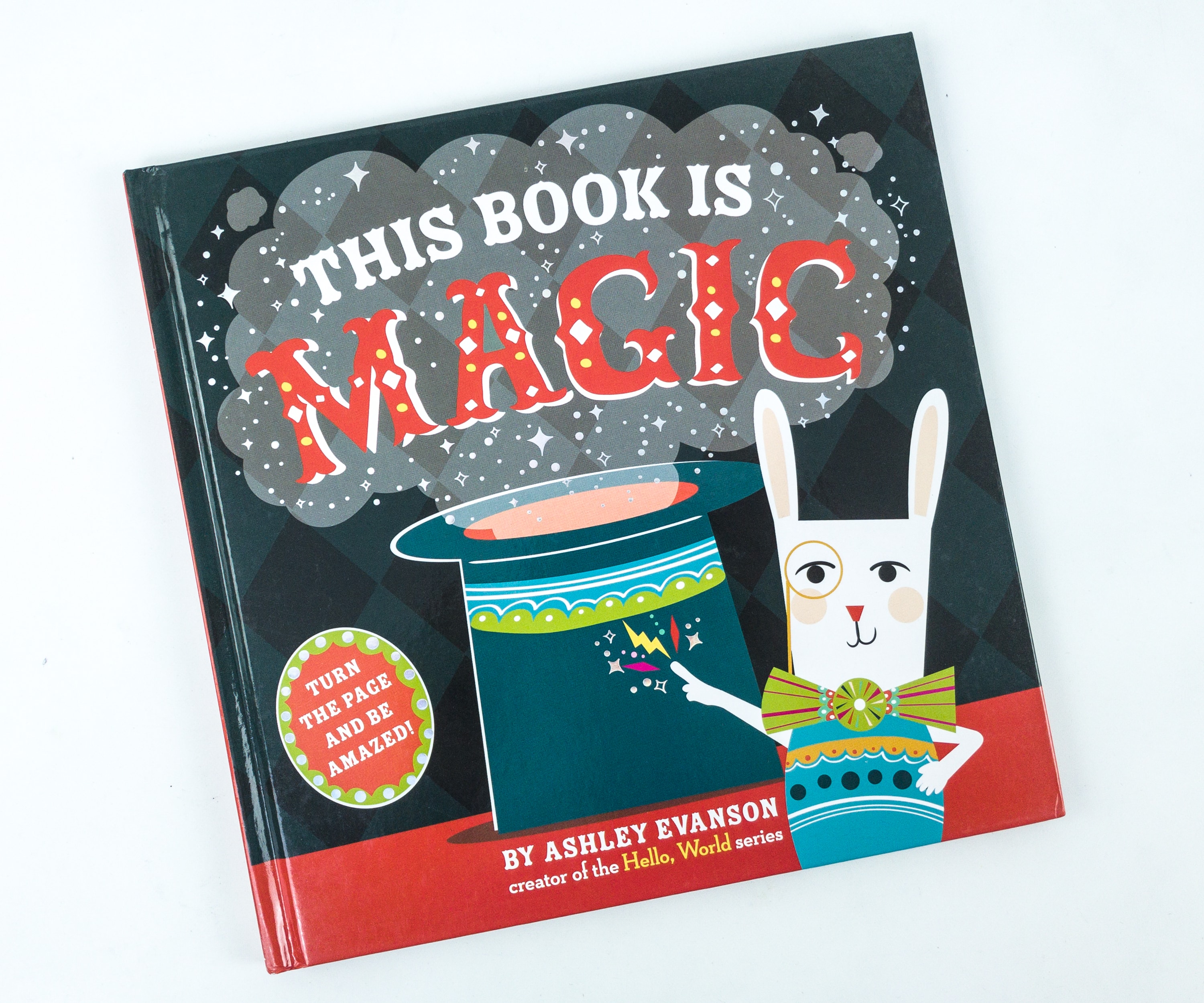 This Book Is Magic by Ashley Evanson ($11.29)
Make some magic in this colorful, interactive picture book from the author/illustrator of the Hello, World board book series!

Do you know that you're a magician? In this interactive book, use your fingers to perform all kinds of magic tricks. Tap a hat to make a bunny appear, recite a spell to make books bigger, say "Gone-zo!" to make a ship disappear, and much more. But beware: the clever magic tricks don't always turn out the way you'd expect!

Reminiscent of Hervé Tullet's Press Here, kids—and adults!—are sure to want to read this book again and again as they perfect their magic skills.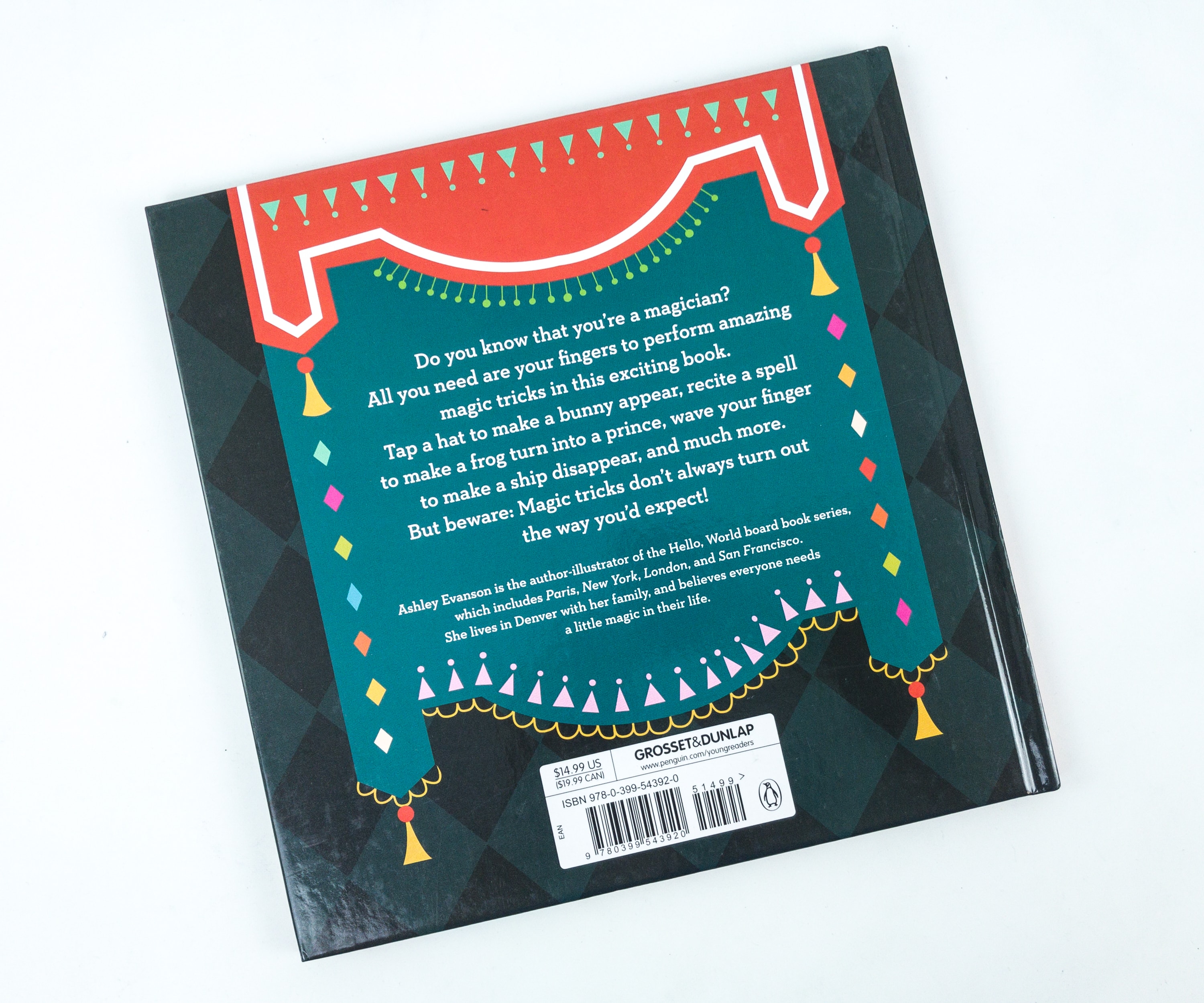 This book made my kids excited because it's all about magic tricks!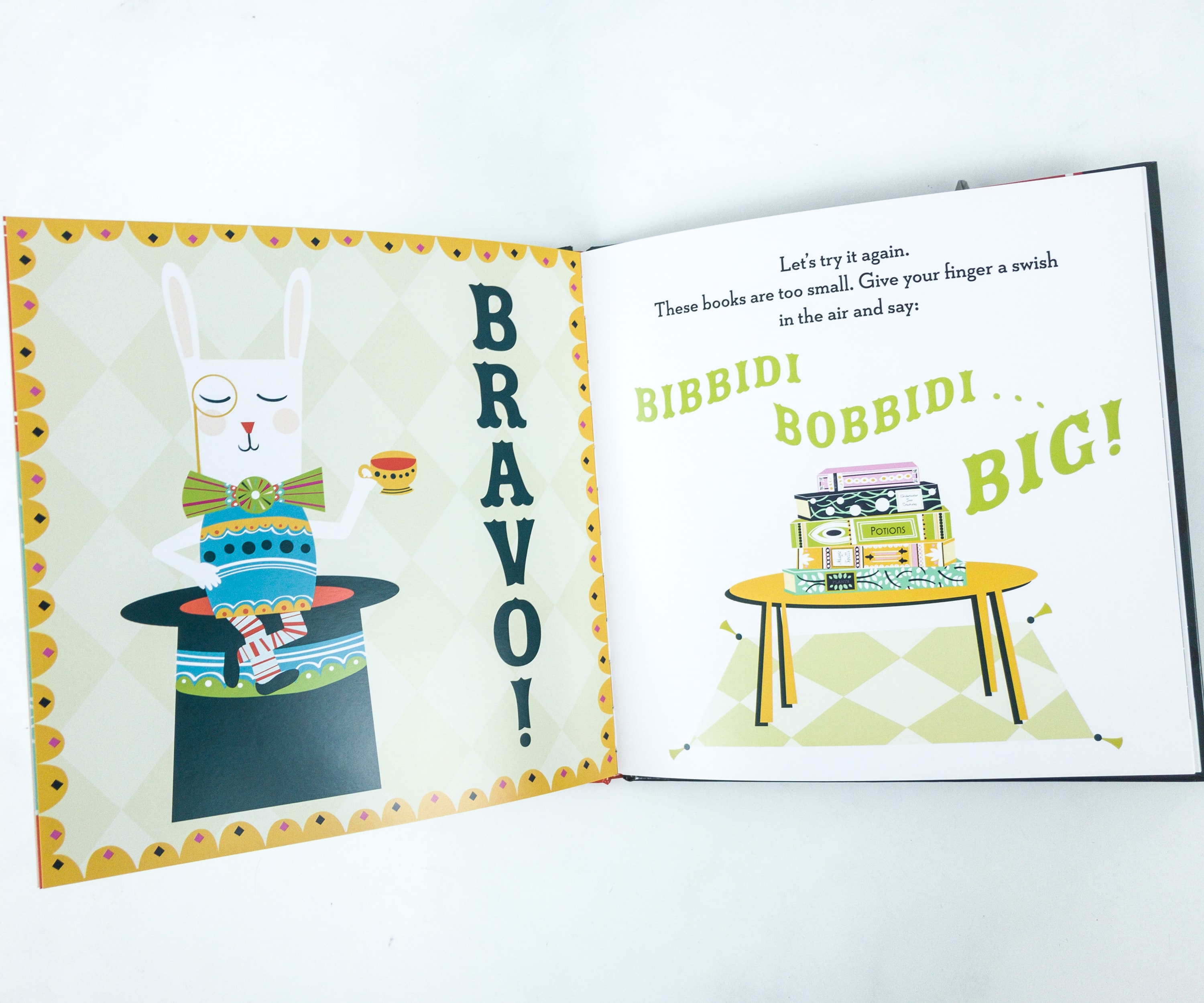 Some of the magic tricks won't work for the first time, so you'll just need to try again.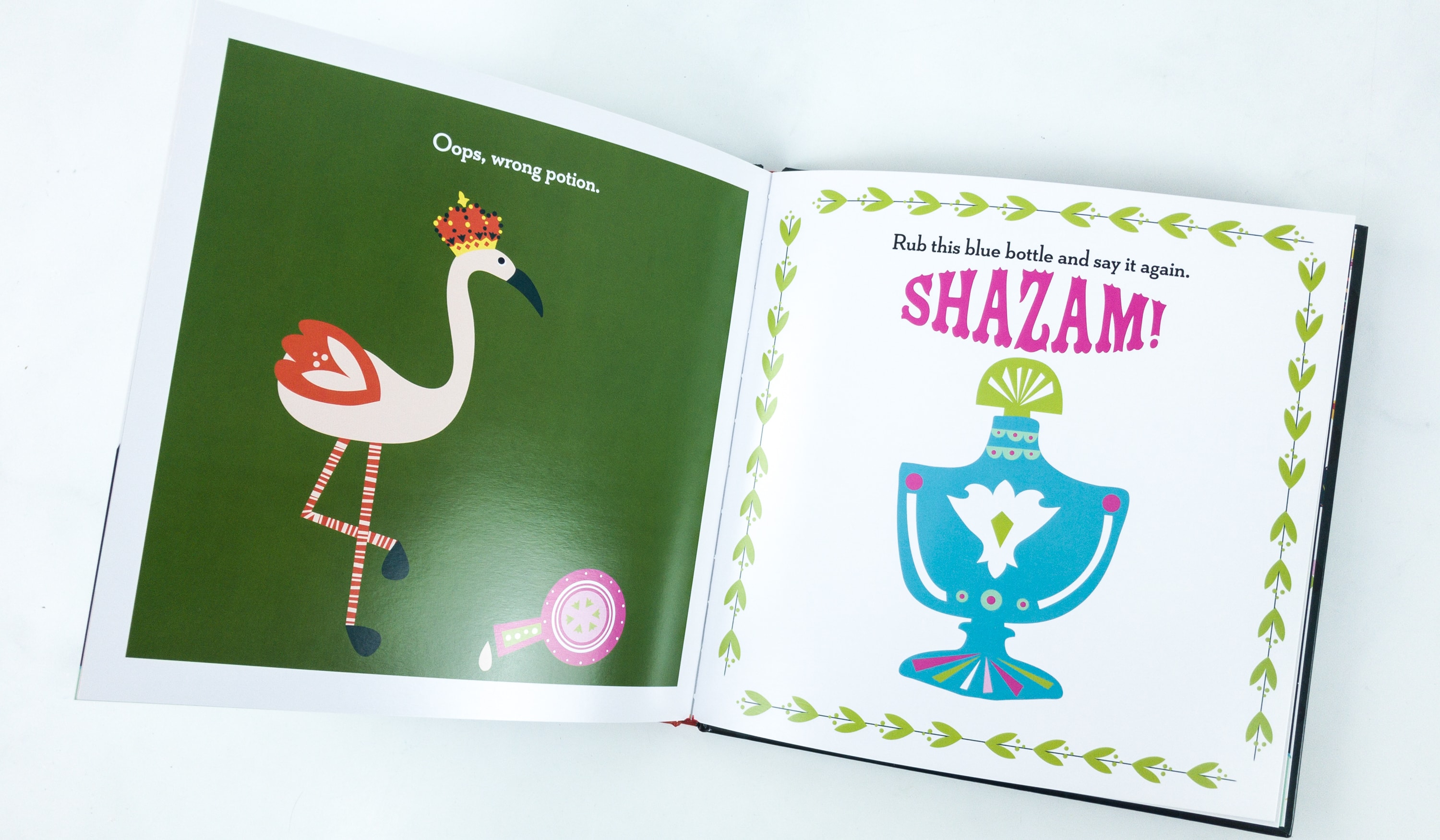 The illustrations are really appealing, and we all love how colorful they are. If you're looking for interactive books, this is a good one.
I Want A Monster by Elise Gravel ($10.43)
Winnie wants a monster! Some monsters smell like pirate feet and some might read your diary, but they are so darn cute! All Winnie's friends have one. But how much do Oogly-Wumps eat? Don't they ever sleep? Can monsters get lonely?

I Want a Monster! is a humorous, energetic celebration of the responsibility and joy of owning your dream pet, perfect for fans of Peter Brown's Children Make Terrible Pets or anyone who's ever longed for or loved a pet of any kind.

Includes a "Would You Like to Adopt a Monster?" activity at the back of the book.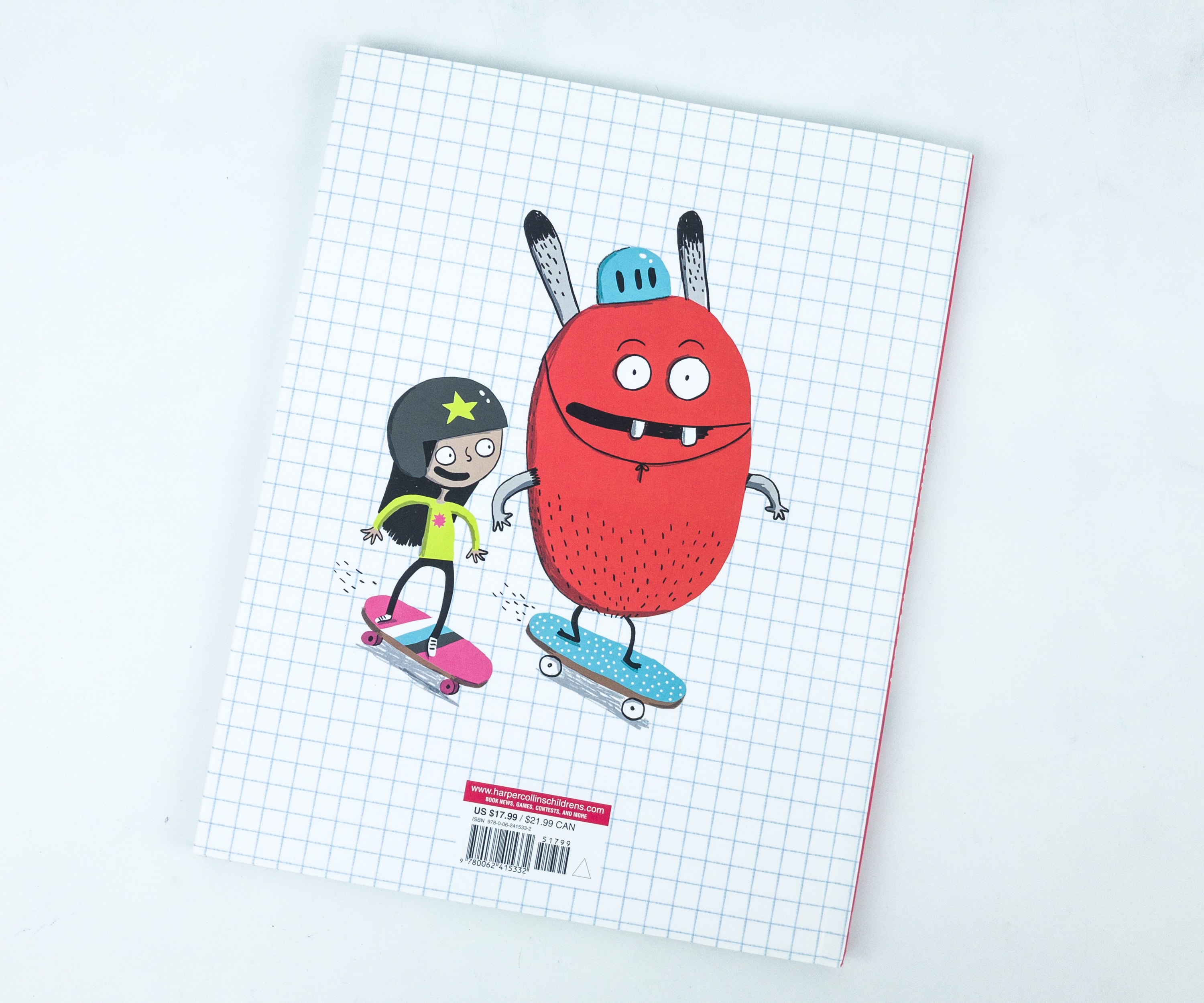 With this kind of illustration at the back and the girl's facial expression, we all think that this book treats the monsters in a positive way!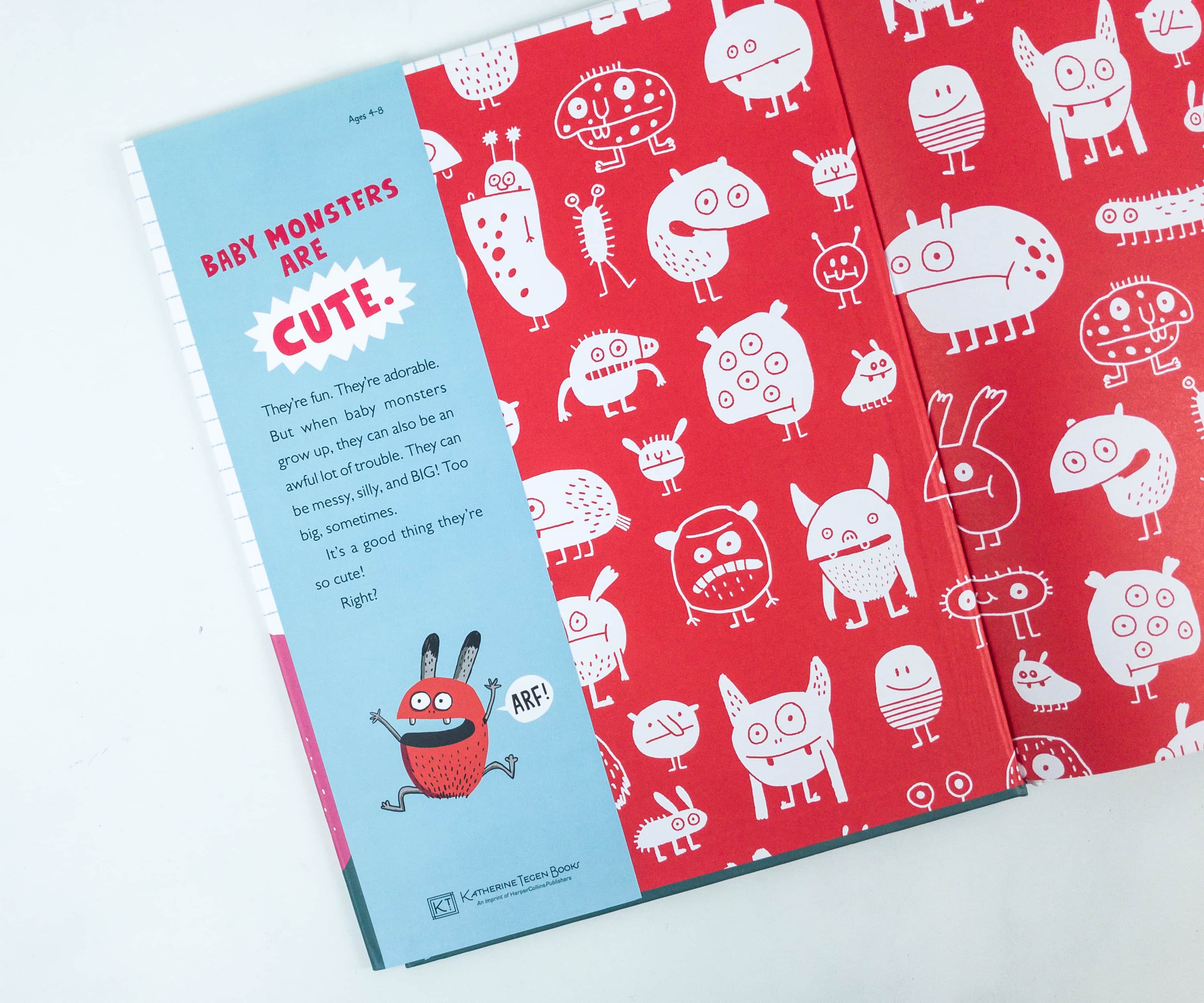 Like what we suspected, the dust jacket of the book even says that the monsters are cute! The doodles on the endpaper are more adorable than scary as well.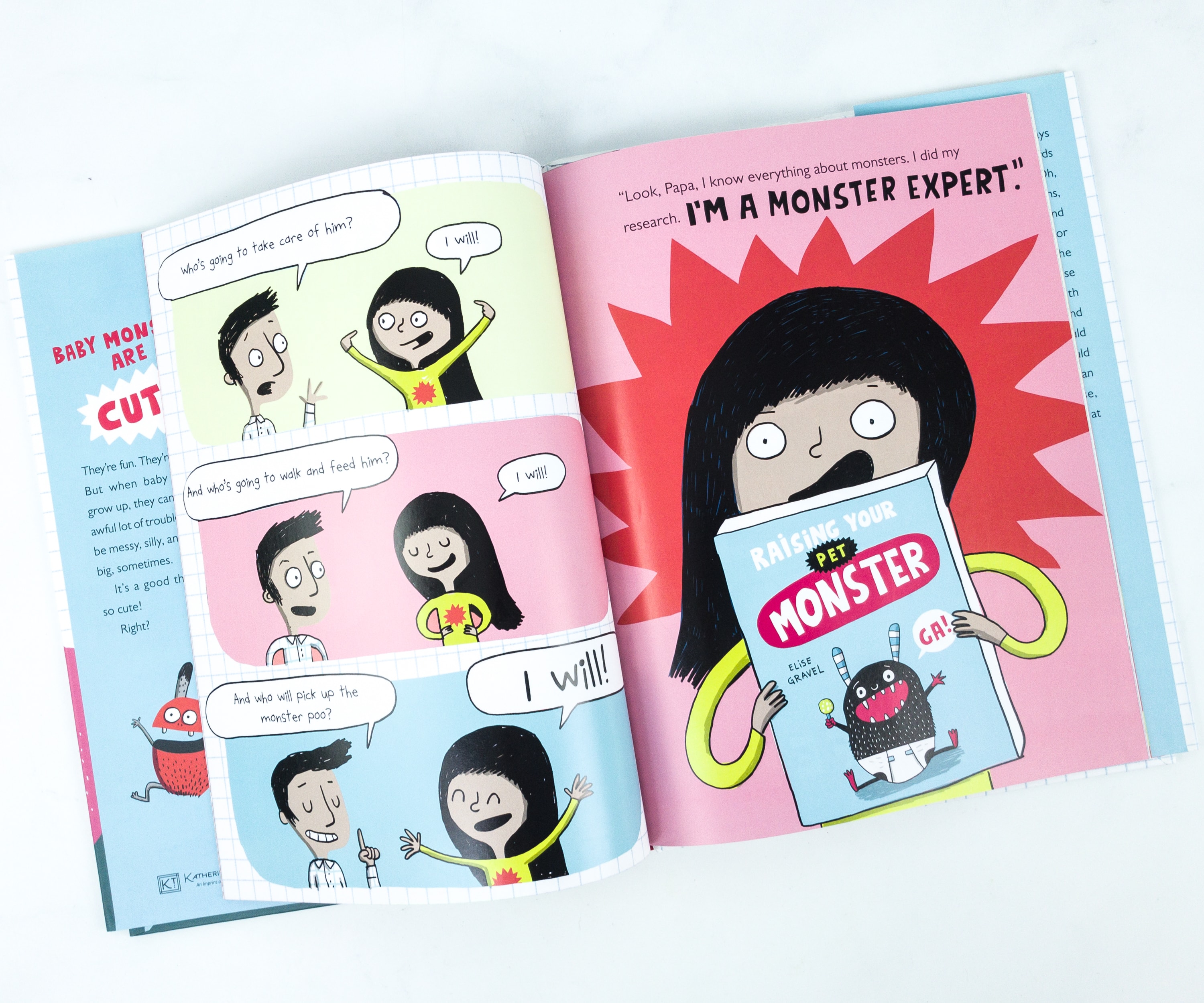 Yes, they sure are treated as pets, and the girl in the story wanted to have one!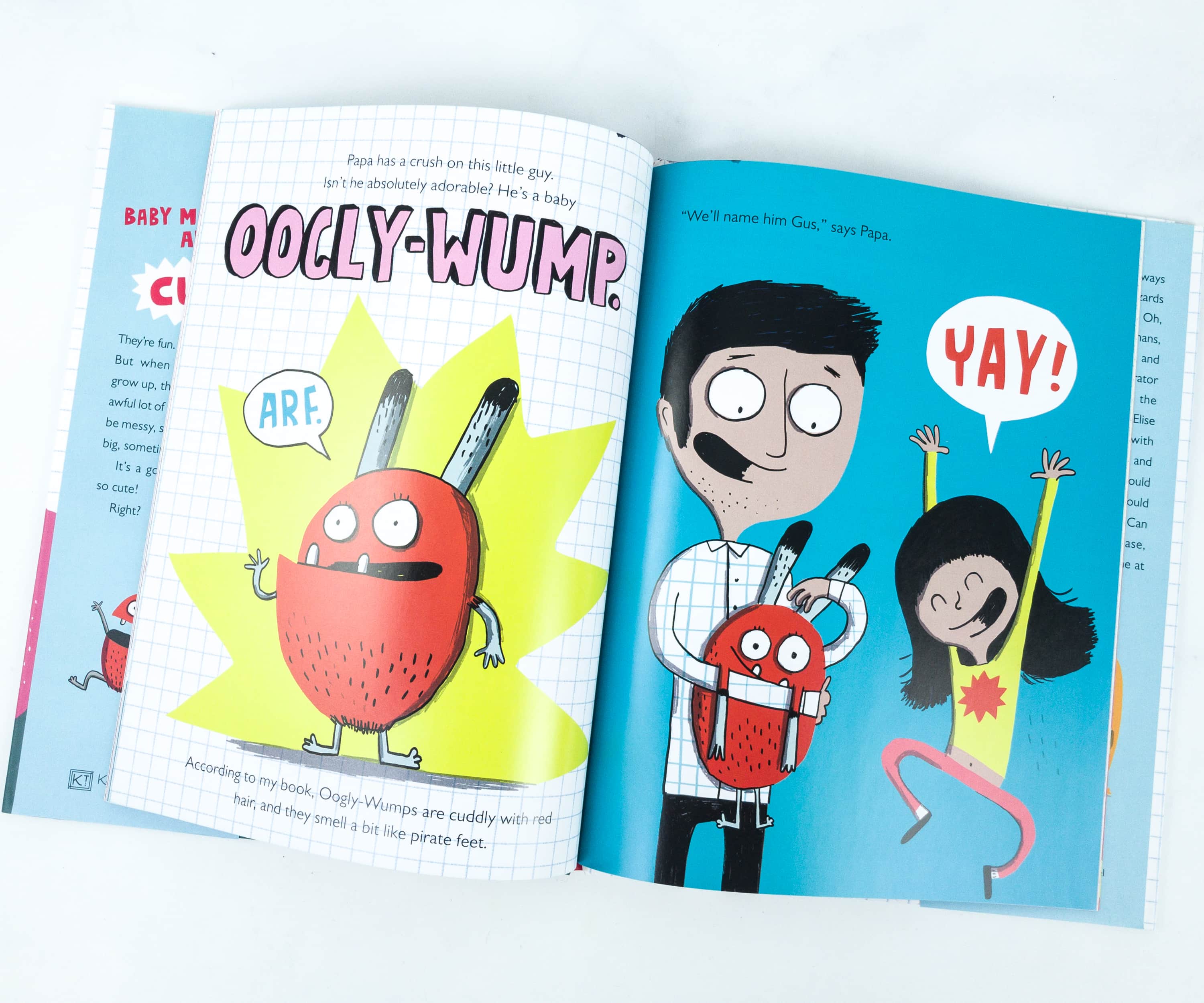 Her dad got her an Oogly-wump! The book also included a fun activity at the back, entitled "Would You Like to Adopt a Monster?"
Tiny Humans Read is one of the children's book subscriptions we're always looking forward to! The books that they send are always interesting, and worth reading again and again. The book about the cute monsters is my kids' favorite this month, followed by the book about the monkey who travels in different countries. We're really glad to have this subscription that makes it easy for us to find the best reads for young readers! It's definitely worth a try if you have beginning readers as well!
What do you think of this month's box?