THiNK OUTSiDE BOXES is a monthly subscription for children ages 7 up that promotes exploration and survival in the great outdoors, along with the whole family. The box costs $34.95 per month + free shipping within the US. Each month, they will send out a themed box that includes outdoor gear, water-resistant resource cards, a 16+ page educational & activity booklet, as well as an outdoor challenge to do as a family. Your first box will also include a lightweight packable daypack, and you can choose what color you like!
The box aims to gear and help the kids to grow more confident in exploring the great outdoors!
DEAL: Get $10 off on any subscription order! Use coupon code HELLO10.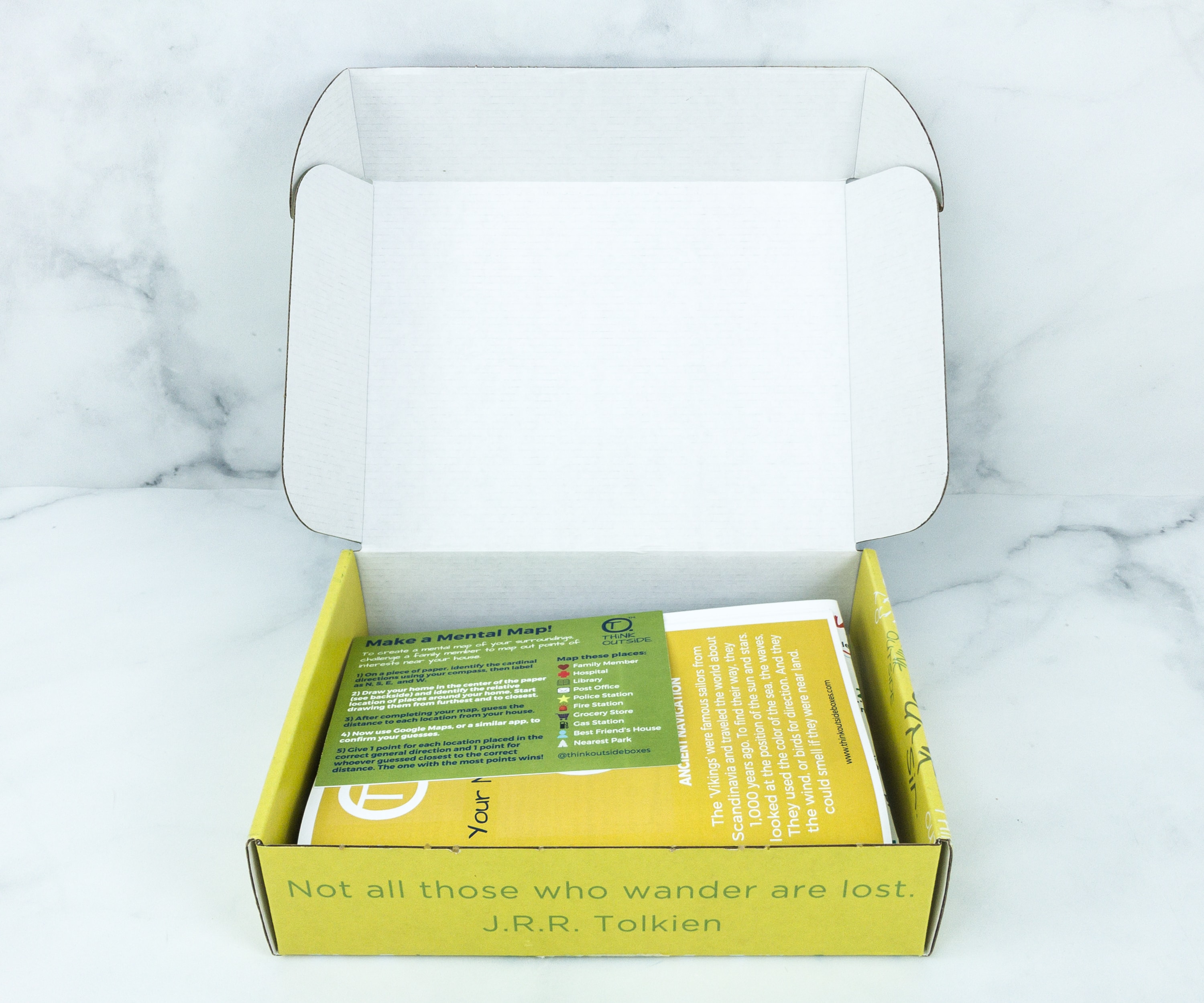 There's a quote on the side of the box:
Not all those who wander are lost. – J.R.R. Tolkien
The items are well packed.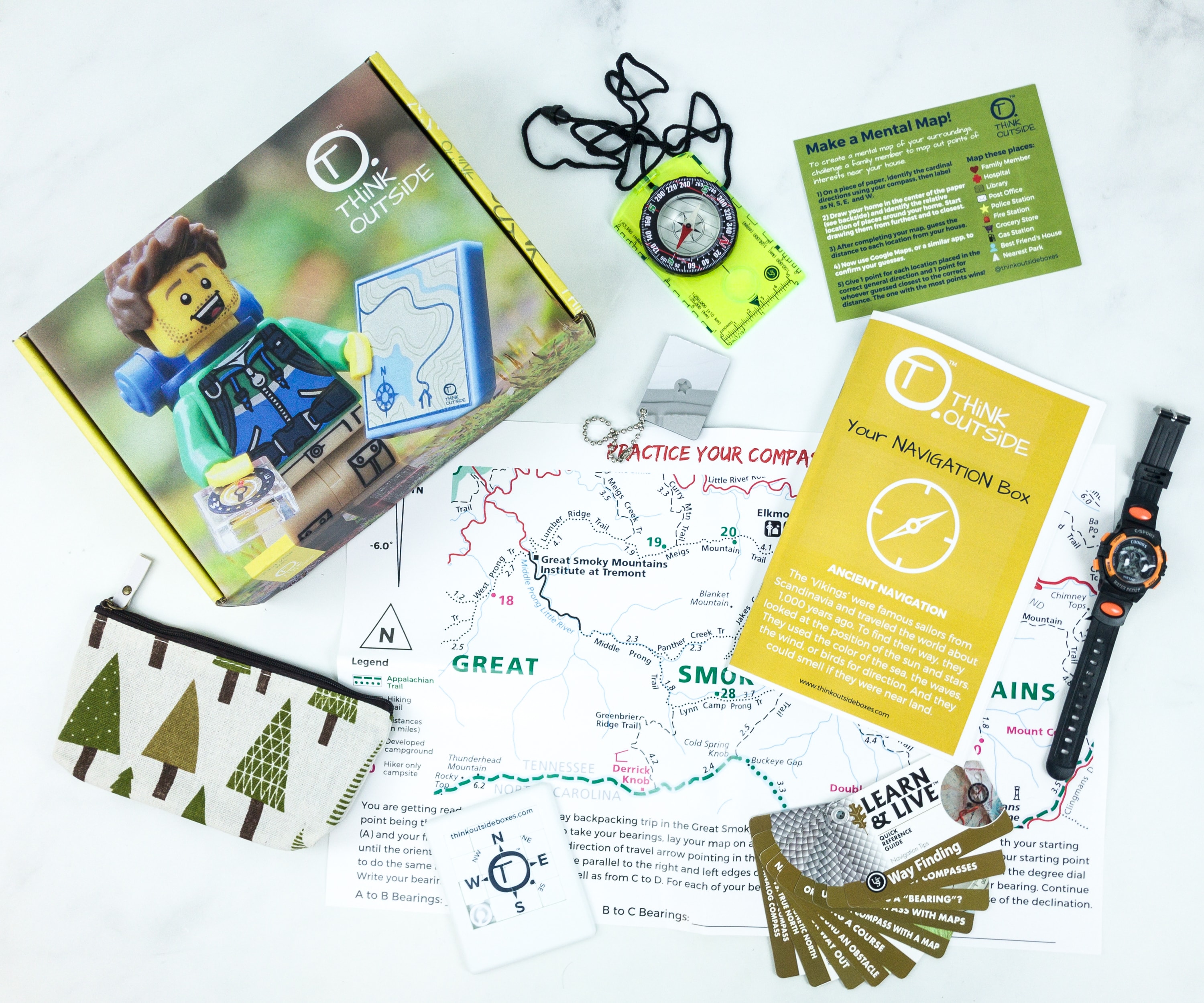 Everything in our box!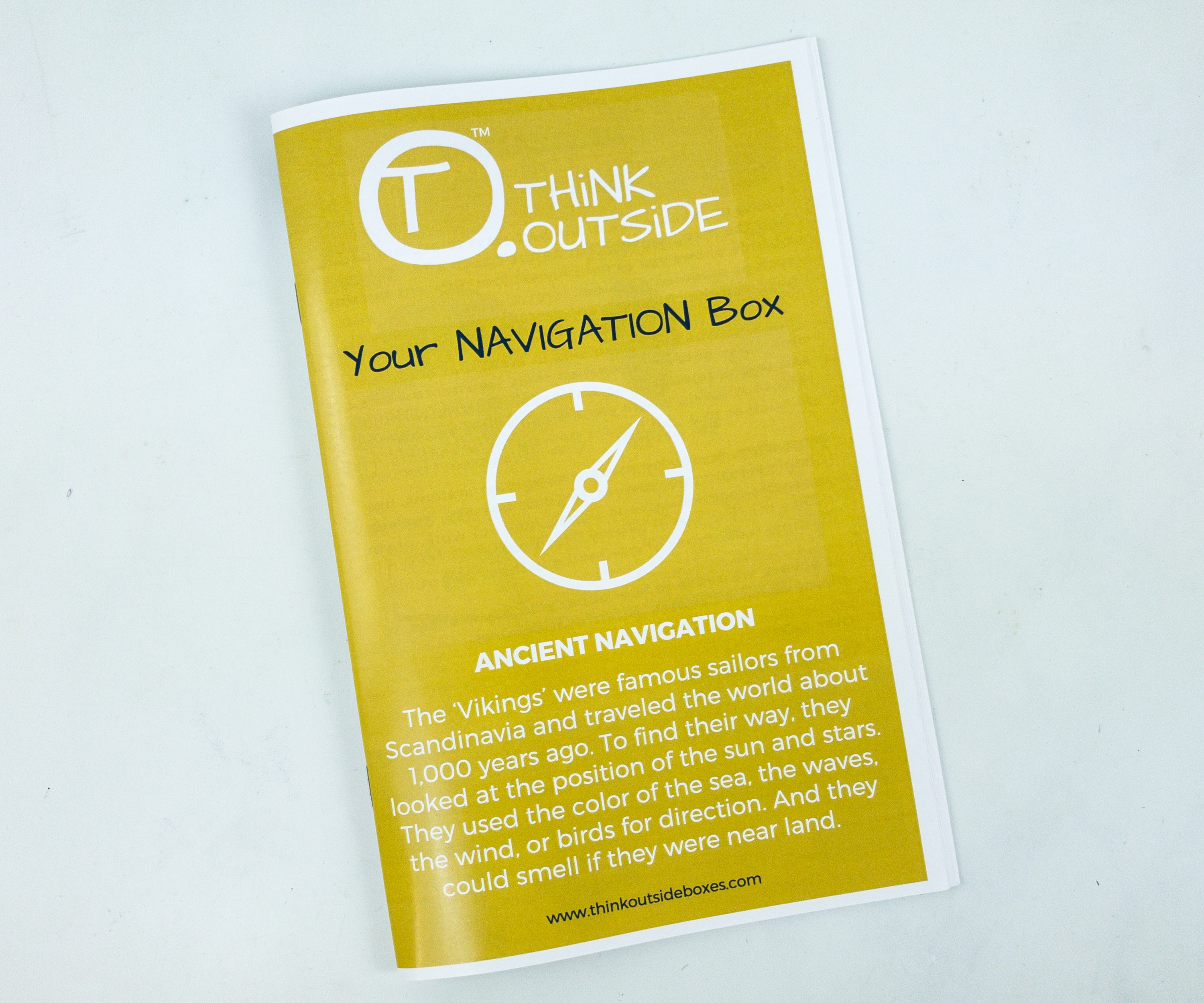 This month's box includes a booklet that contains everything you need to know about your Navigation box!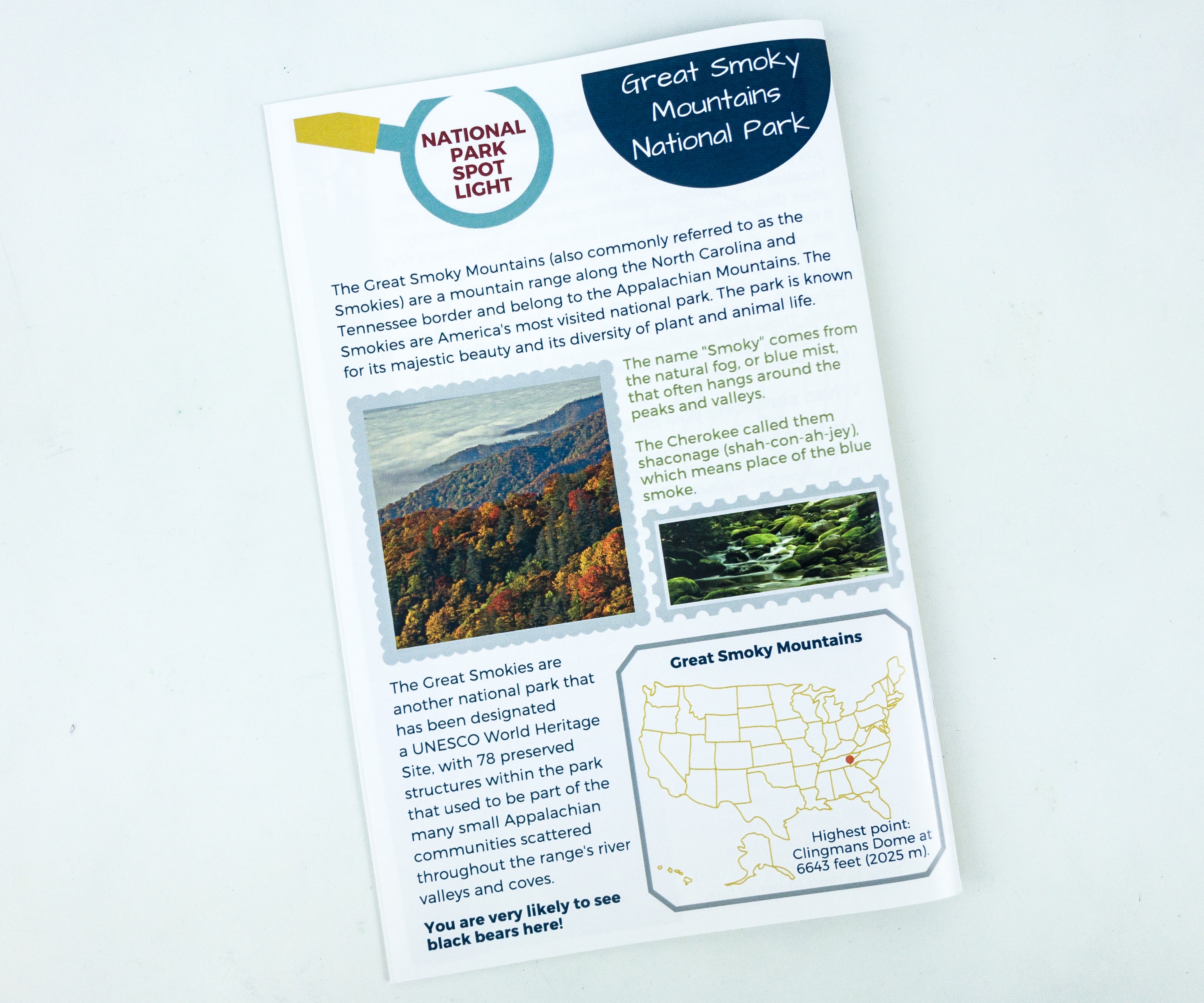 Featured on this part of the booklet is the Great Smoky Mountains, one of the largest national parks designated as a UNESCO World Heritage Site.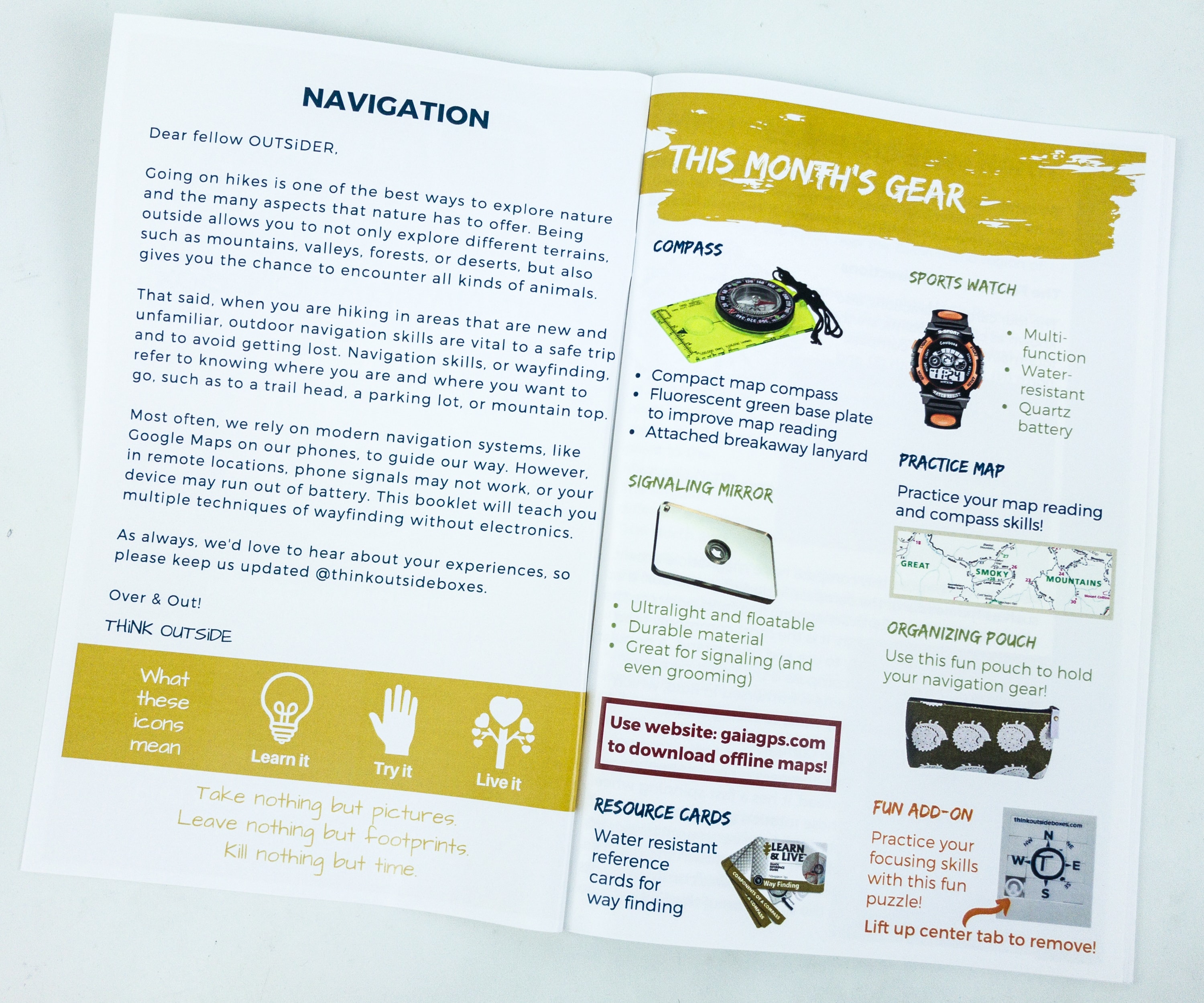 Inside the booklet is a letter from Think Outside and the list of all the items you can expect inside the box with a brief description of each.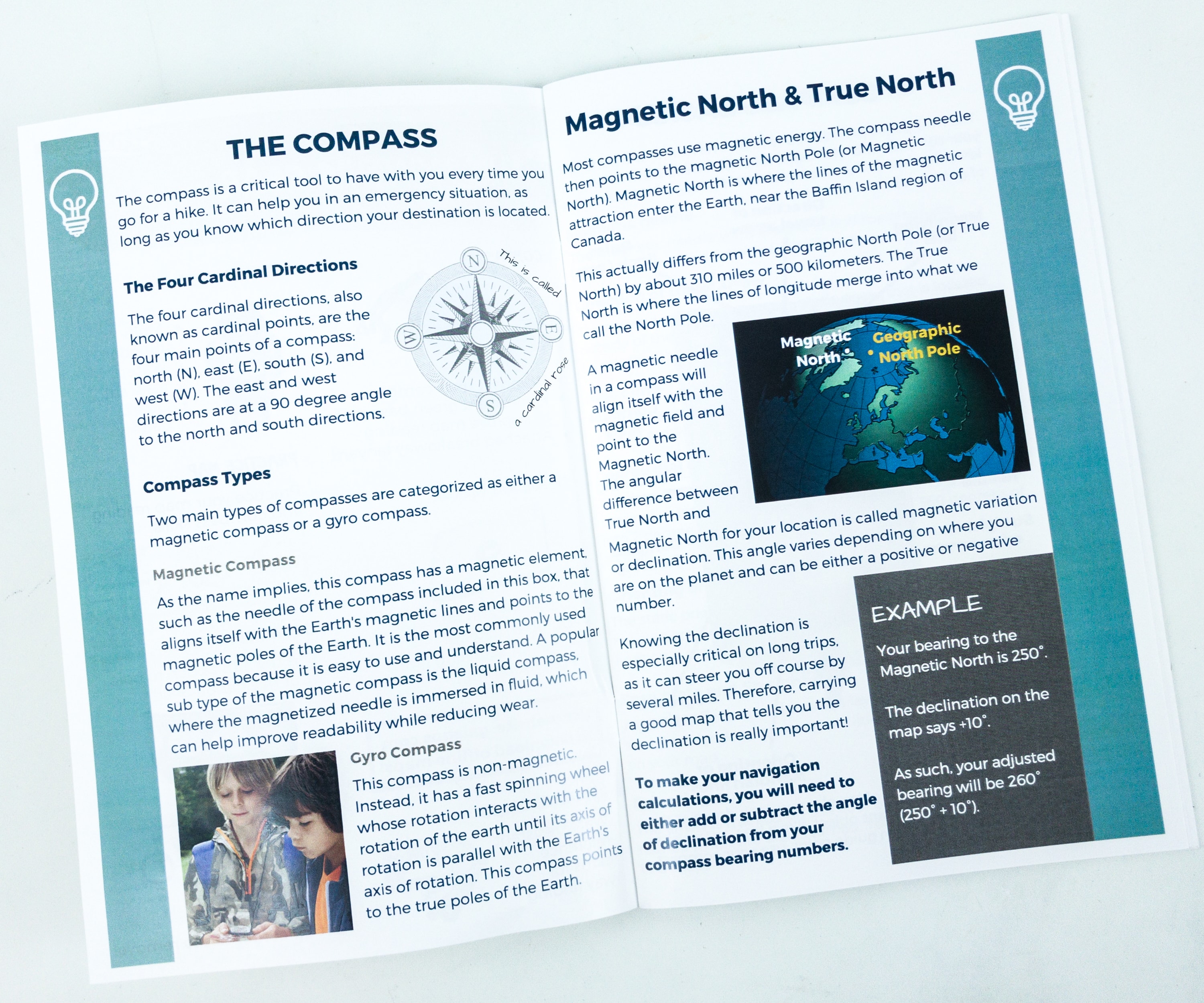 There's a feature about compasses and how they work.
The compass is a critical tool to have with you every time you go for a hike. It can help you in an emergency situation, as long as you know which direction your destination is located.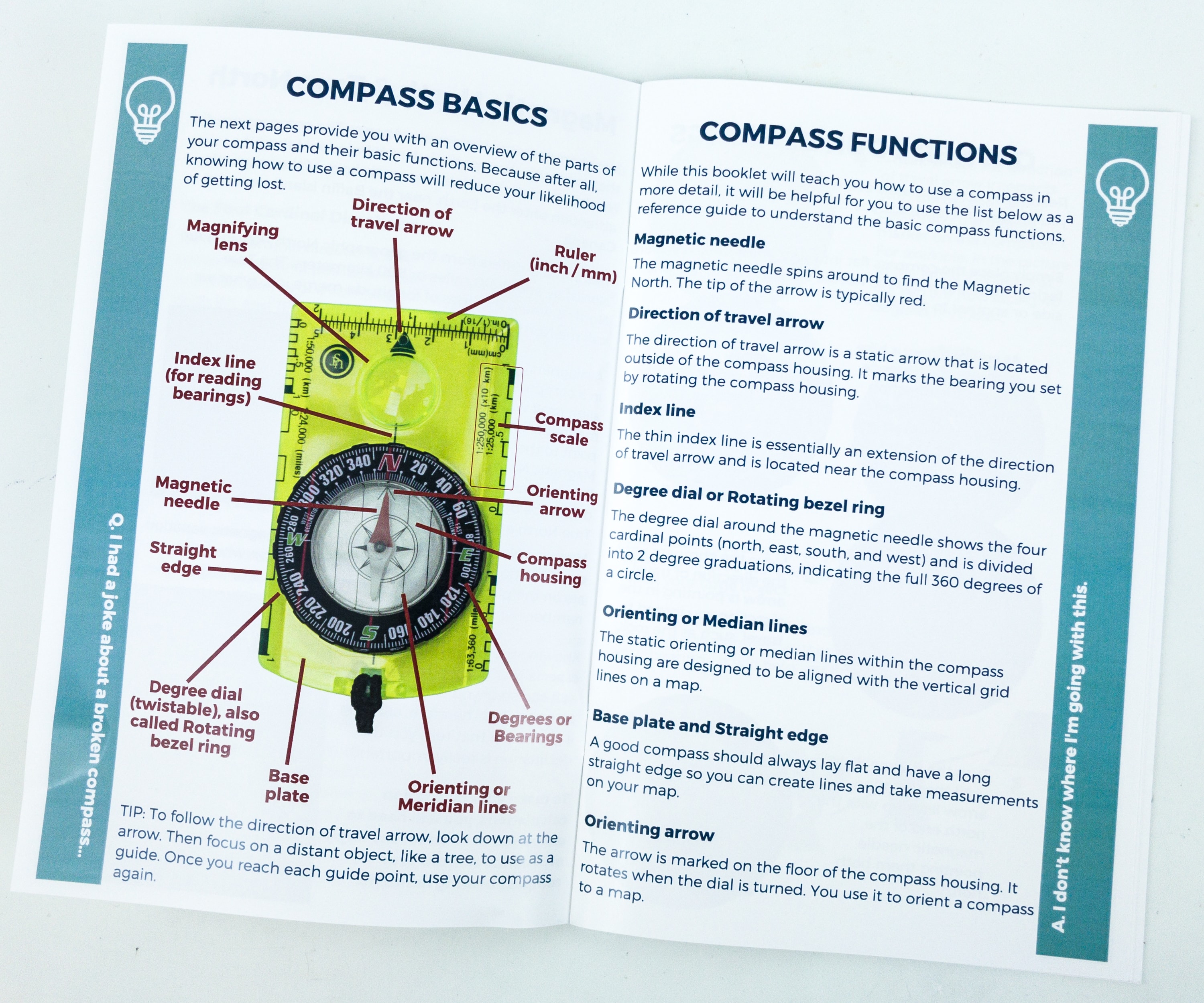 They even included an illustration of compass basics with a brief description of each.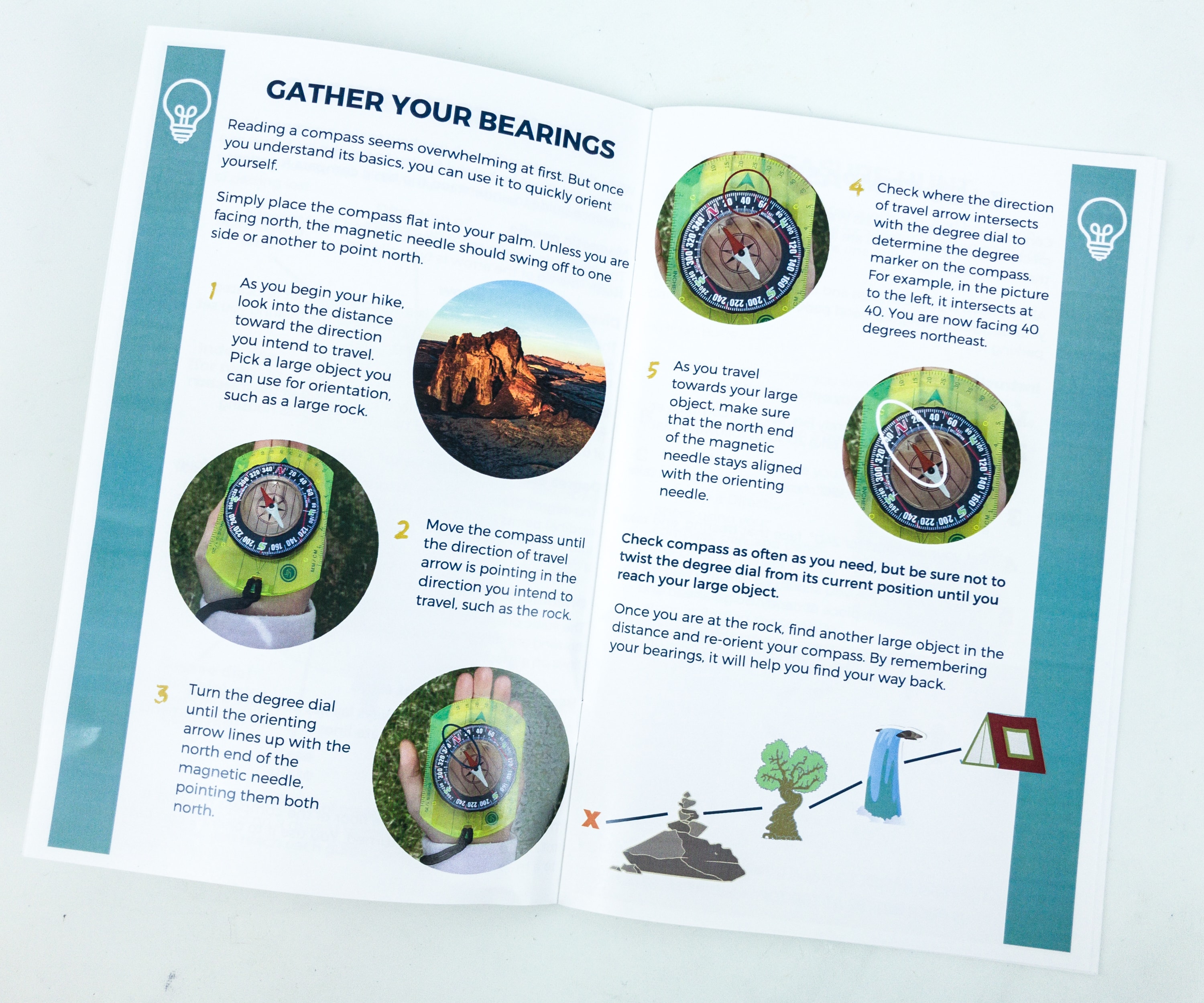 It could be quite confusing if it's your first time to use a compass, so it really helps to have this detailed step-by-step procedure on how you can properly use the tool.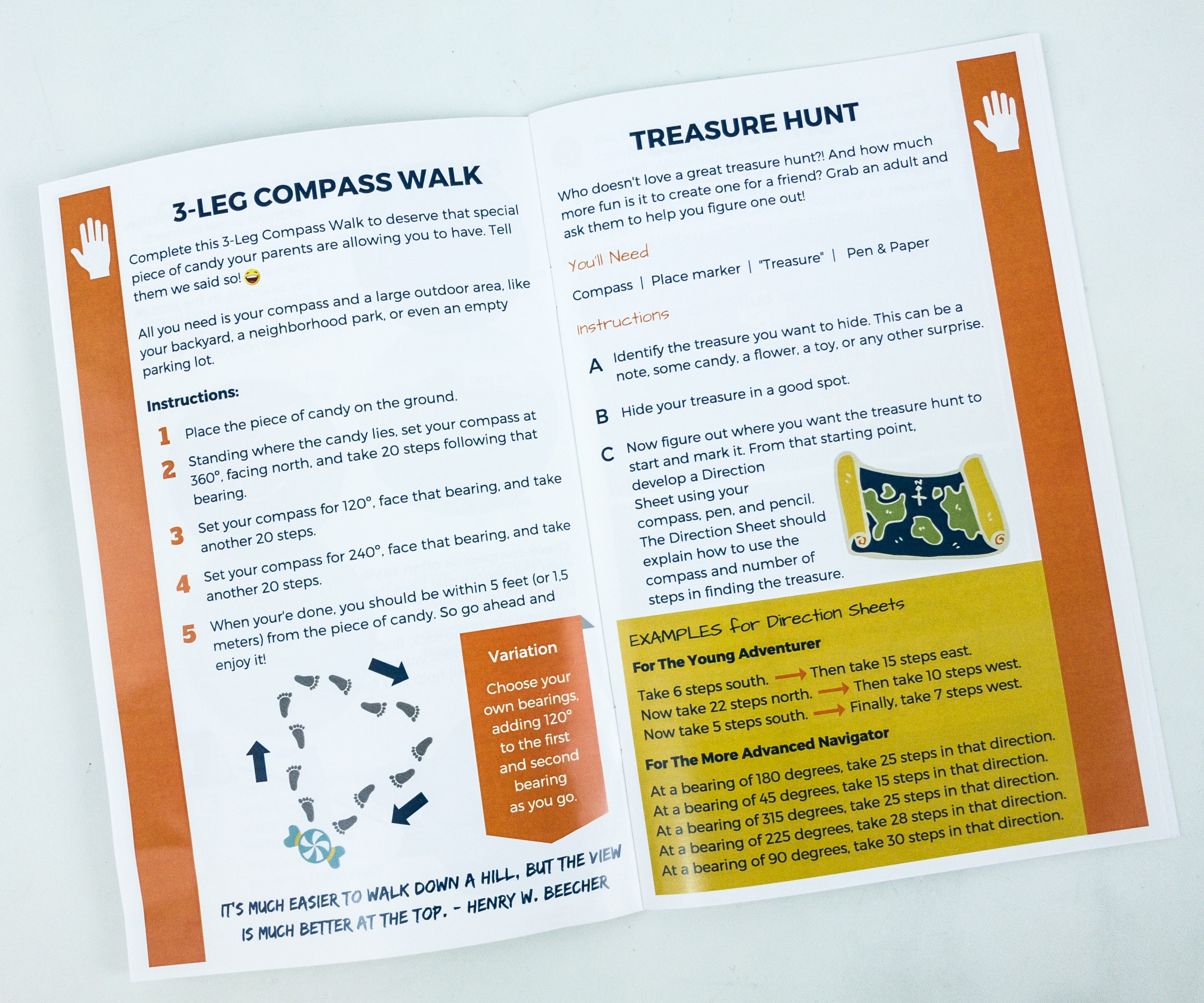 Aside from the details and information about the tool, this booklet also comes with some activities that you and your kids can enjoy.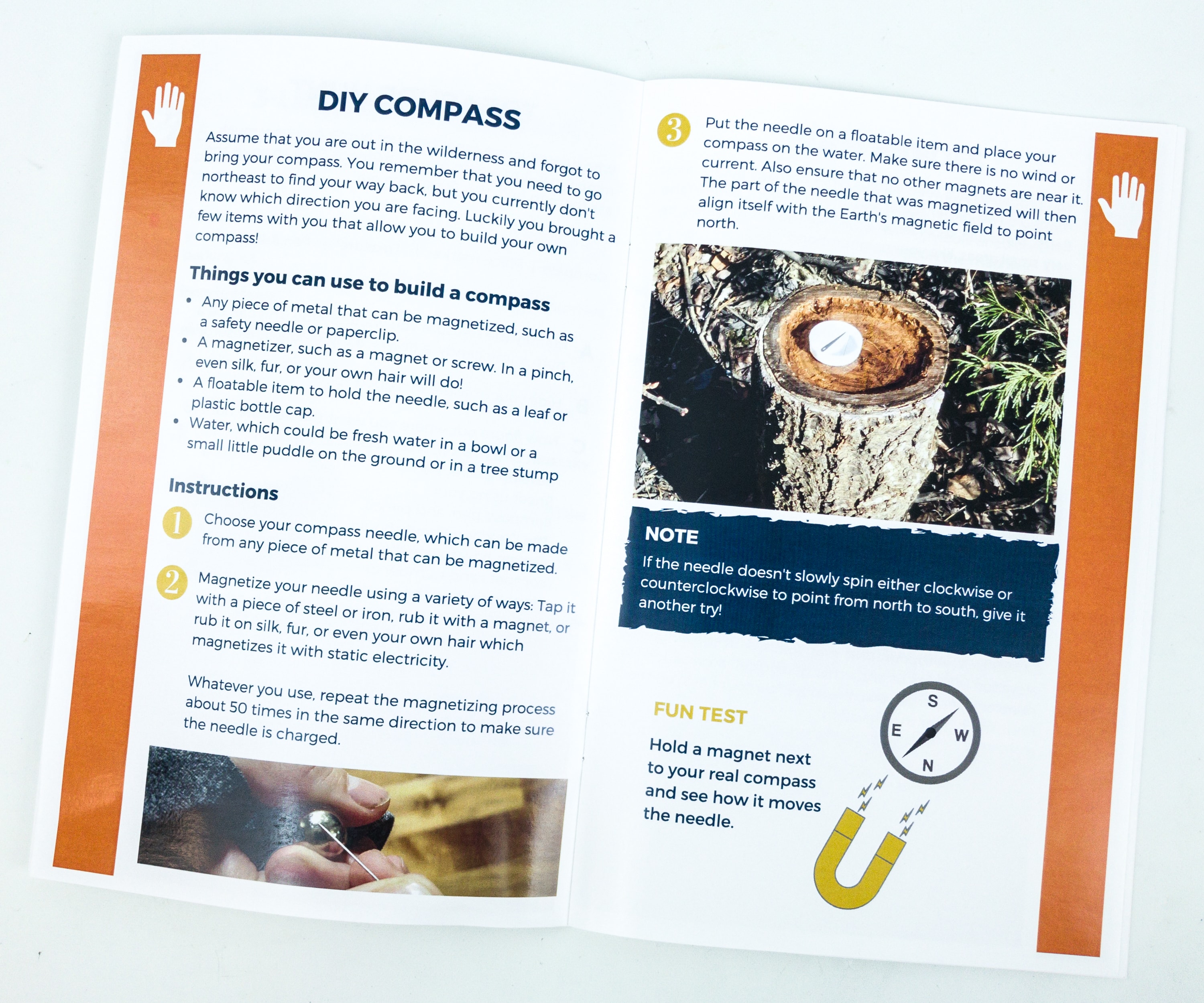 We got instructions on how to make a DIY compass using simple things like a piece of metal, safety needle or paper clip, magnet or screw, plastic bottle cap or leaf, and water.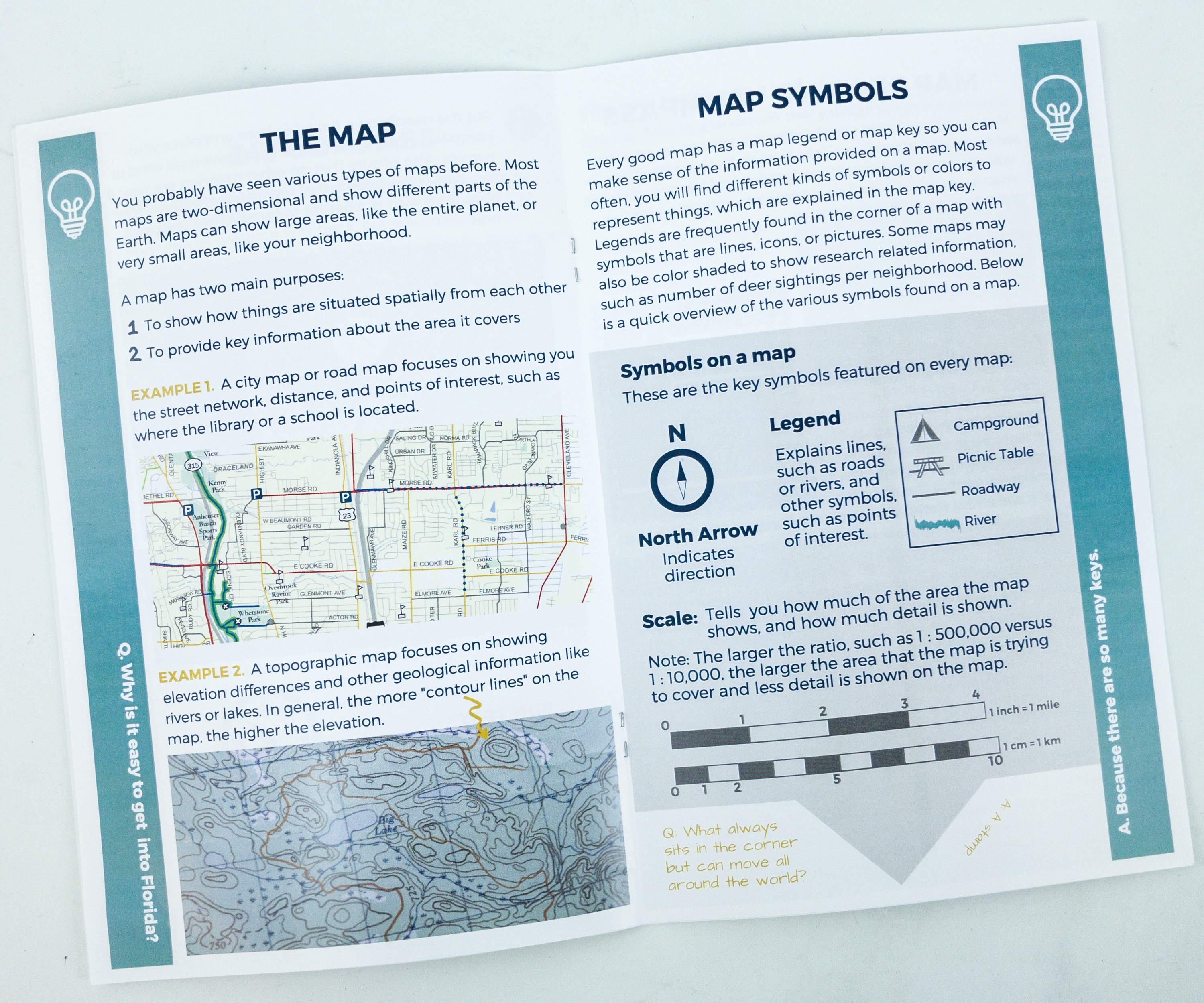 Next up, we're learning about maps! The map is simply the flat representation of Earth. Its primary purpose is to show how things are situated spatially from each other and to provide key information about the area it covers.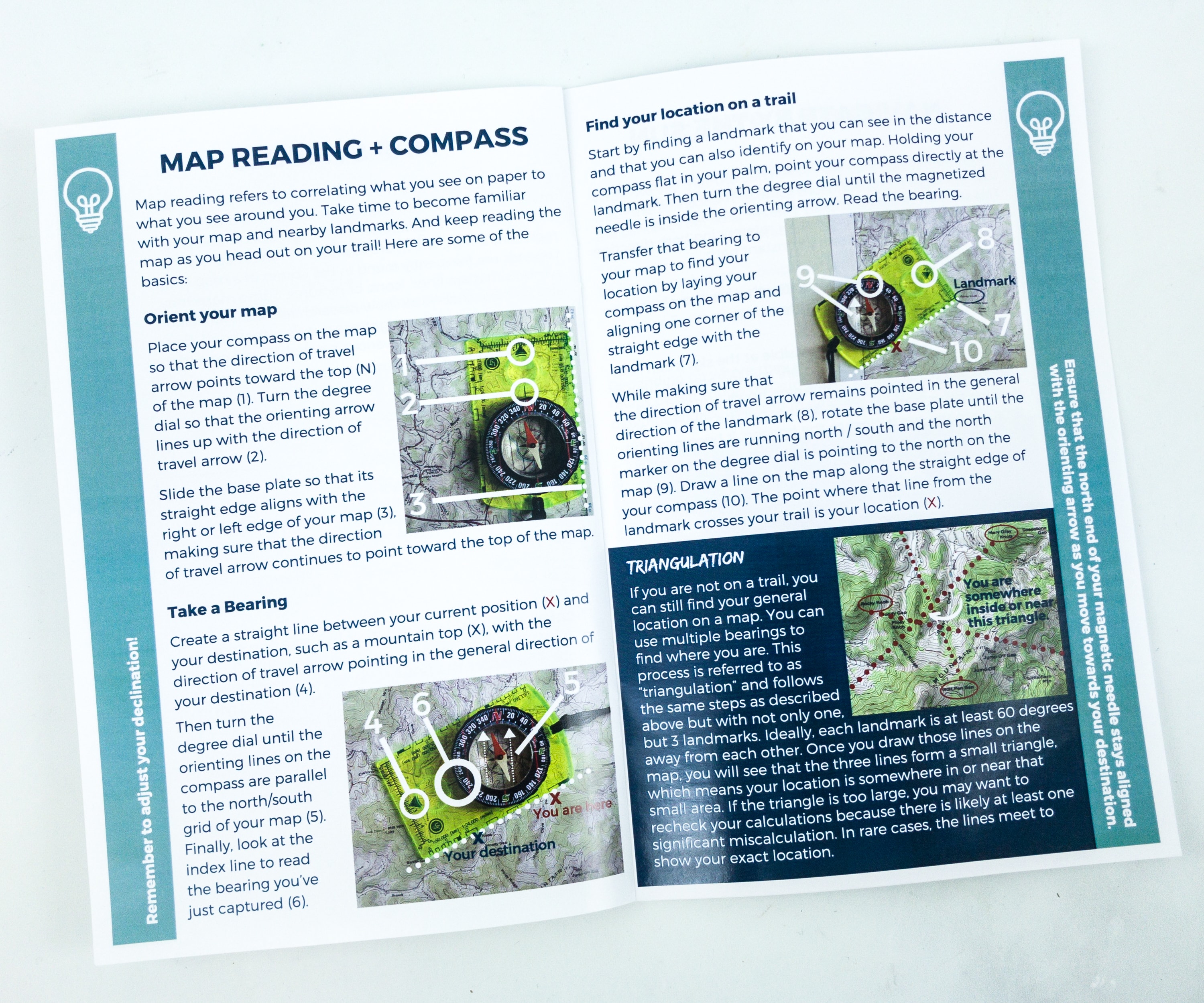 Reading compass is not enough, you must also be equipped with proper orientation of your map. They shared steps on how to use both.
Before the invention of the compass, many explorers used the sun, stars, and the moon as reference points for direction. Another feature in the booklet is about how to use the sun as a reference to your direction and to figure out the time.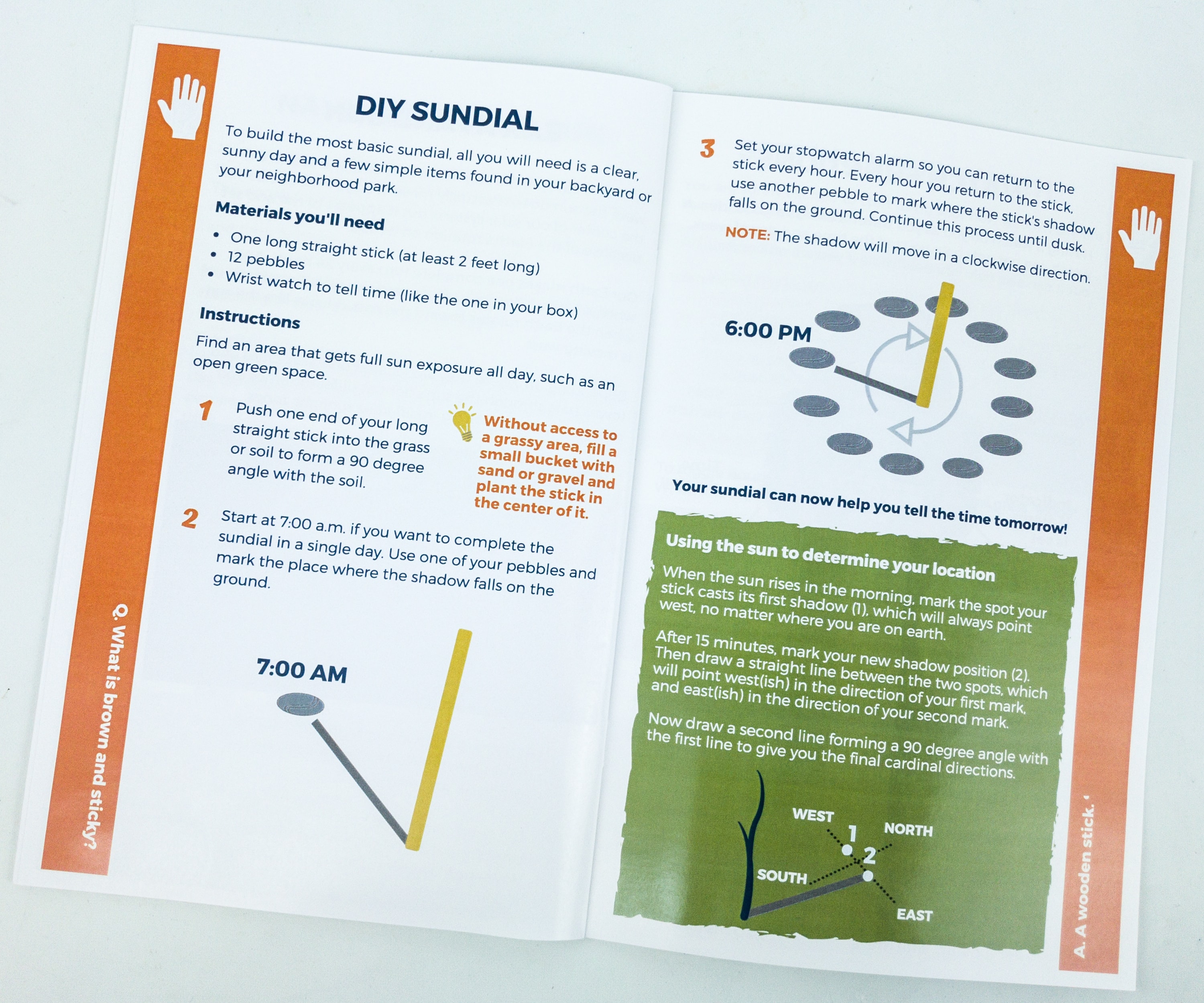 Next suggested activity is about making our own sundial using one long straight stick that is at least 2ft long, 12 pebbles, and a wristwatch for reference.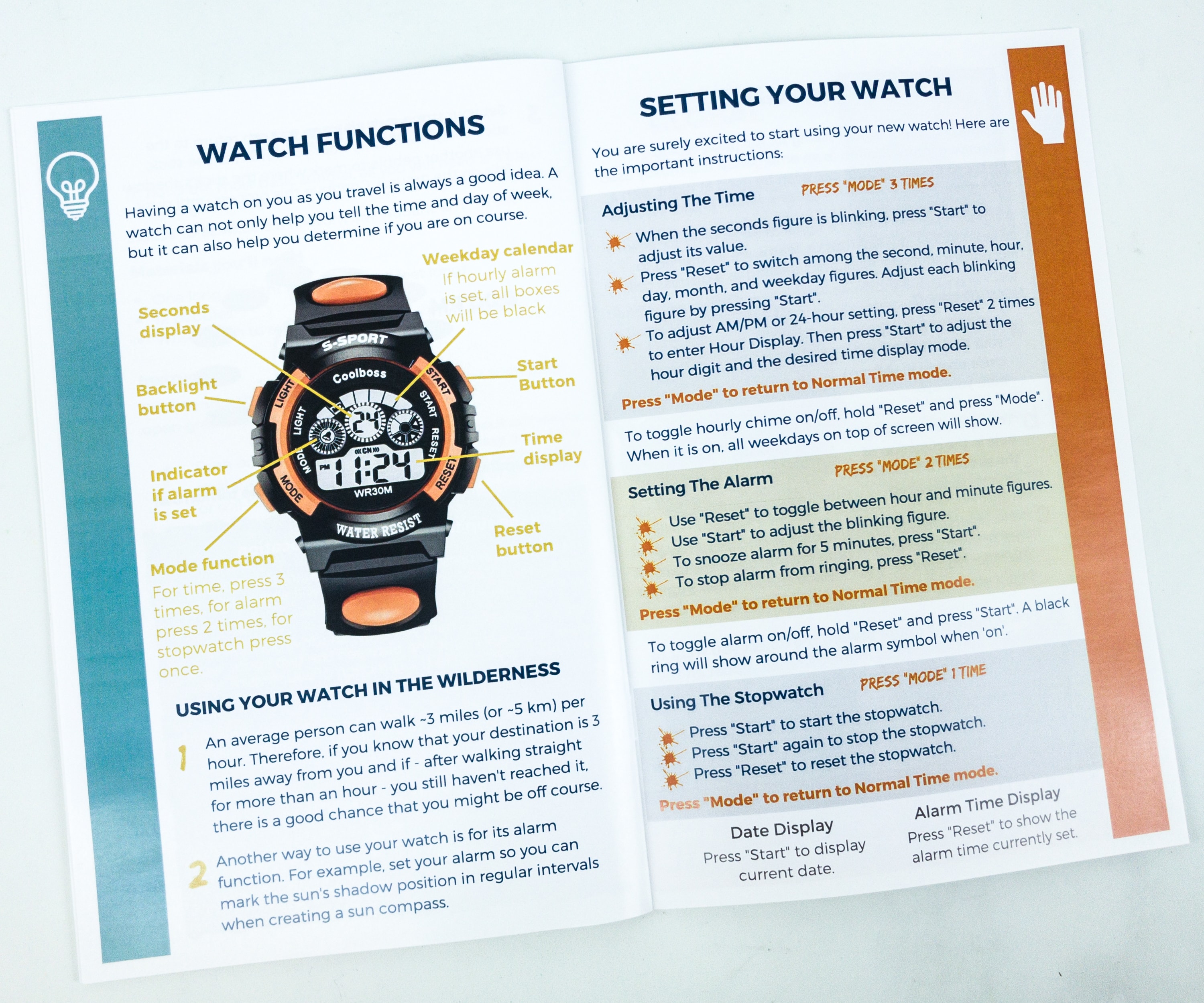 Included inside the box is a digital watch that features a lot of functions. Everything you need to know about this watch is also discussed in the booklet.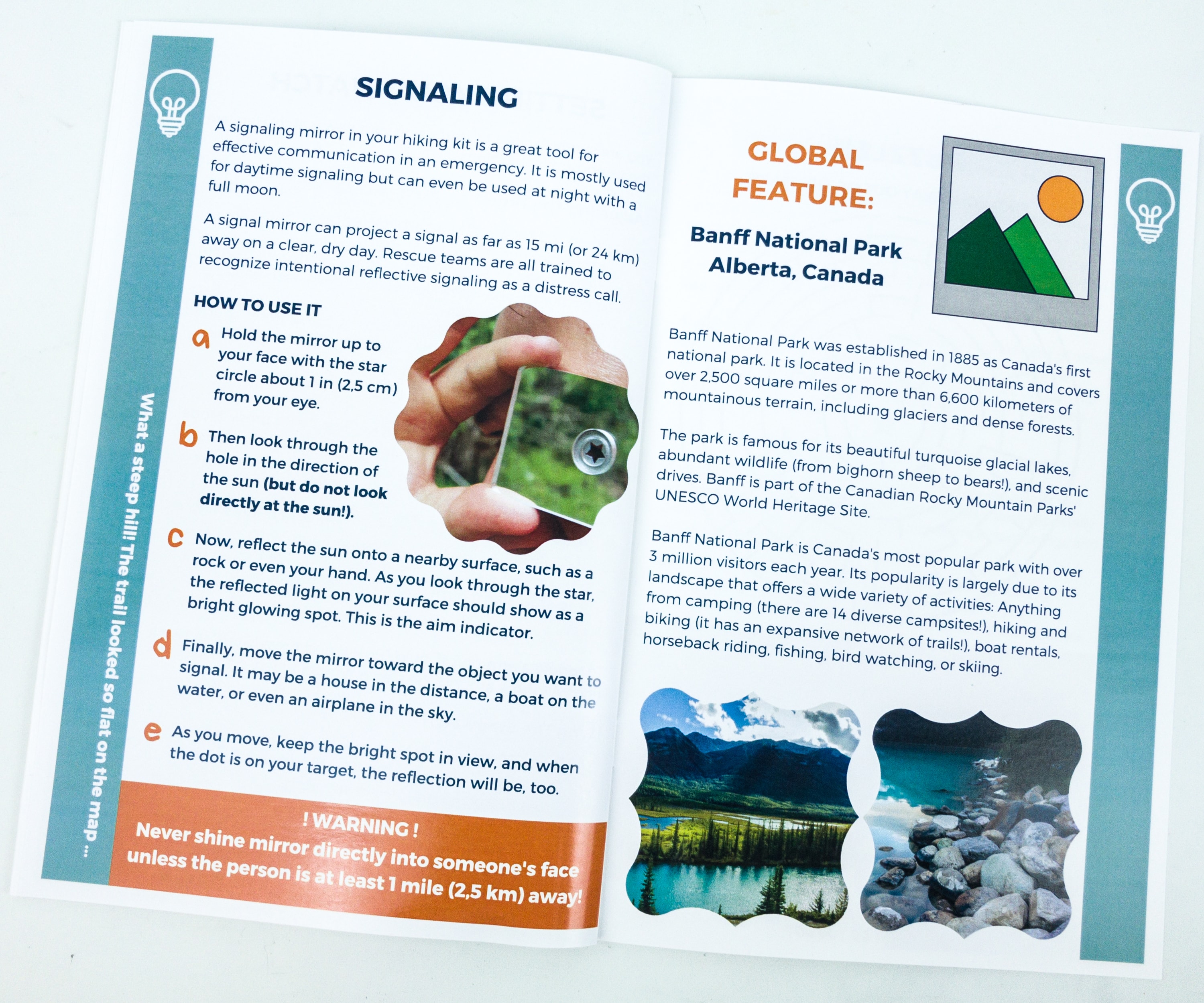 A signaling mirror is a great tool for effective communication in an emergency situation. It is most commonly used for daytime signaling but can even be used at night as long as there is enough light coming from the moon.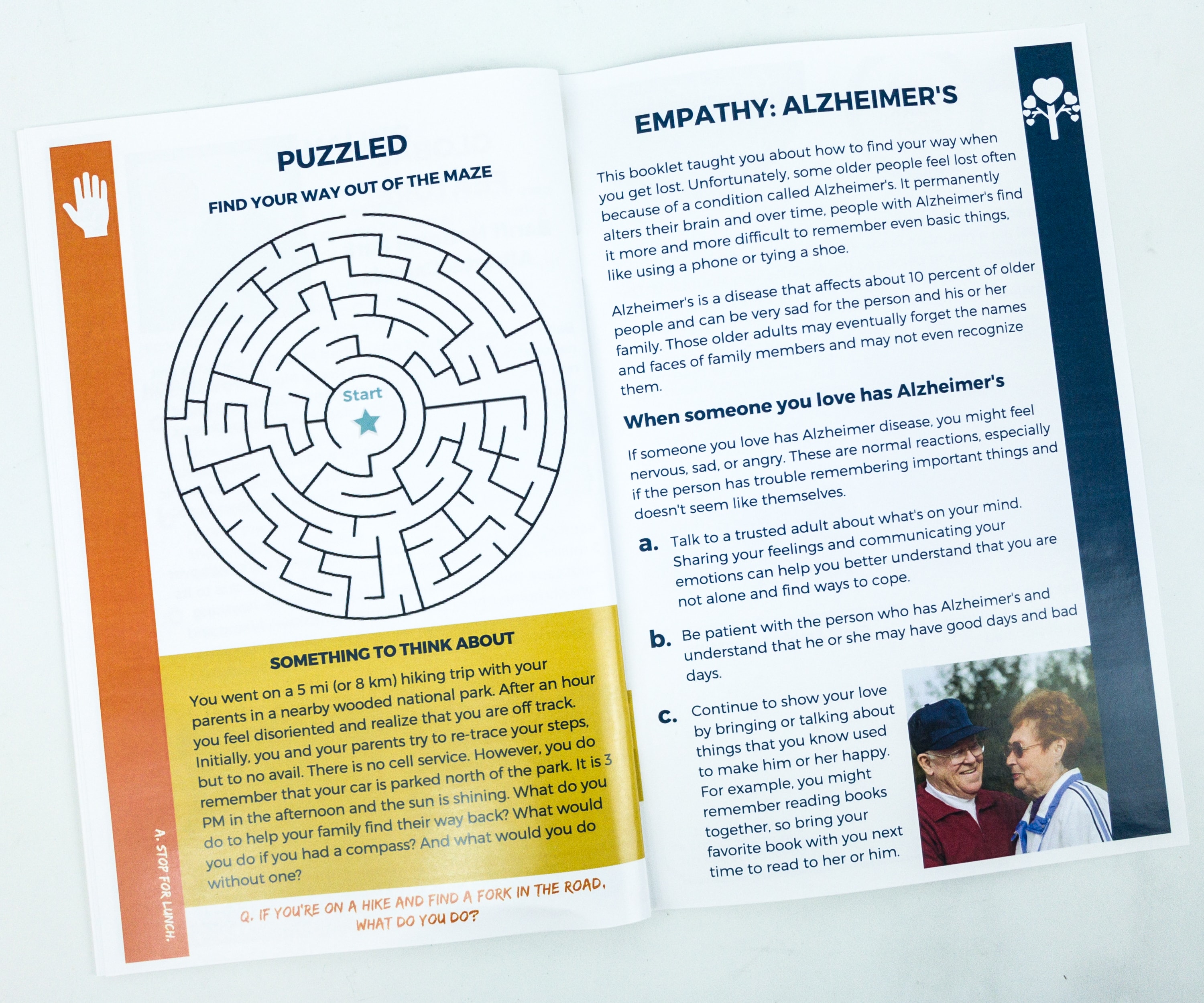 Here are more exciting activities that you can play with your kids. Also, featured on the other side of the booklet is a little tribute for people with Alzheimer's.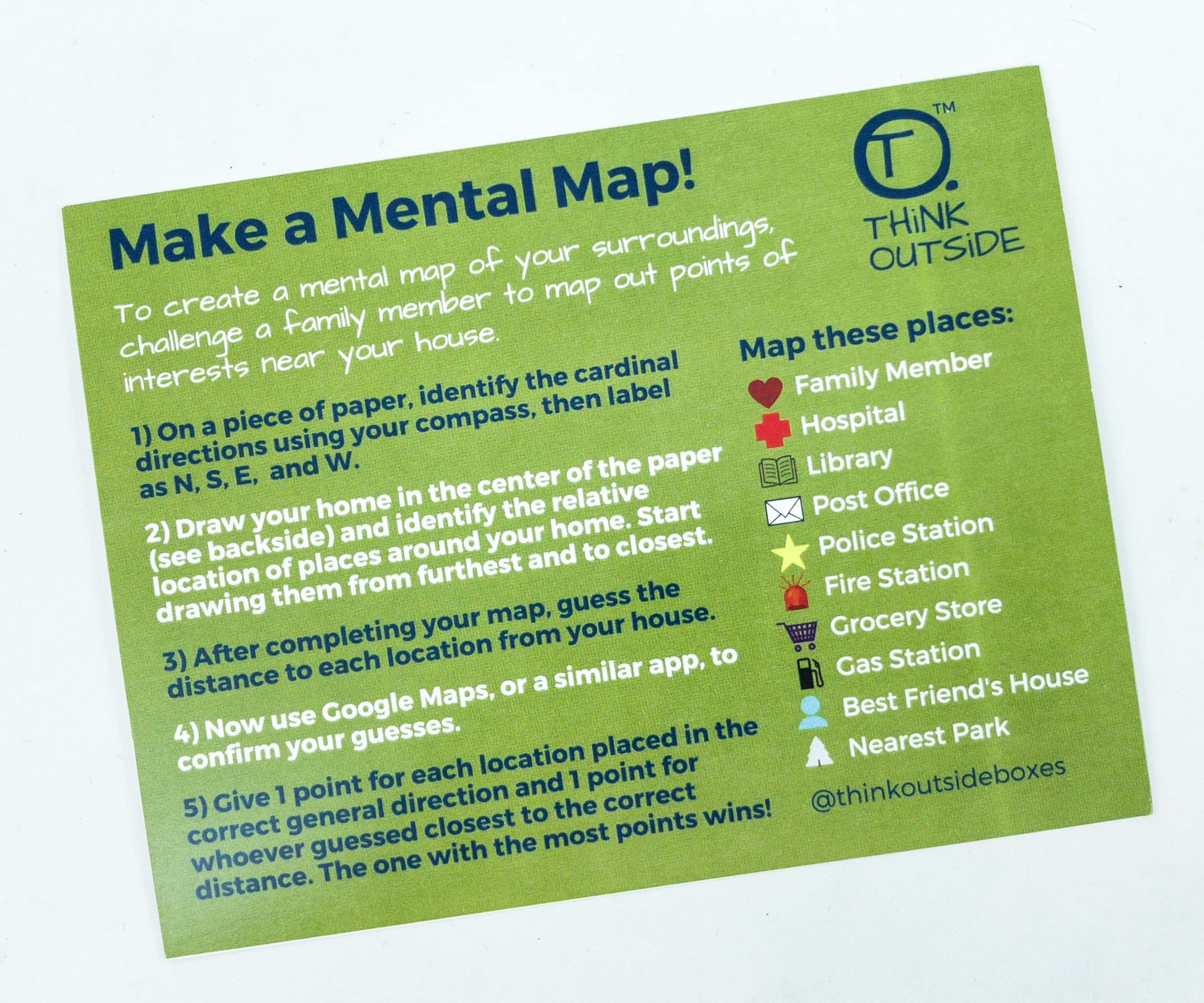 Included inside the box is an exclusive card from Think Outside the box.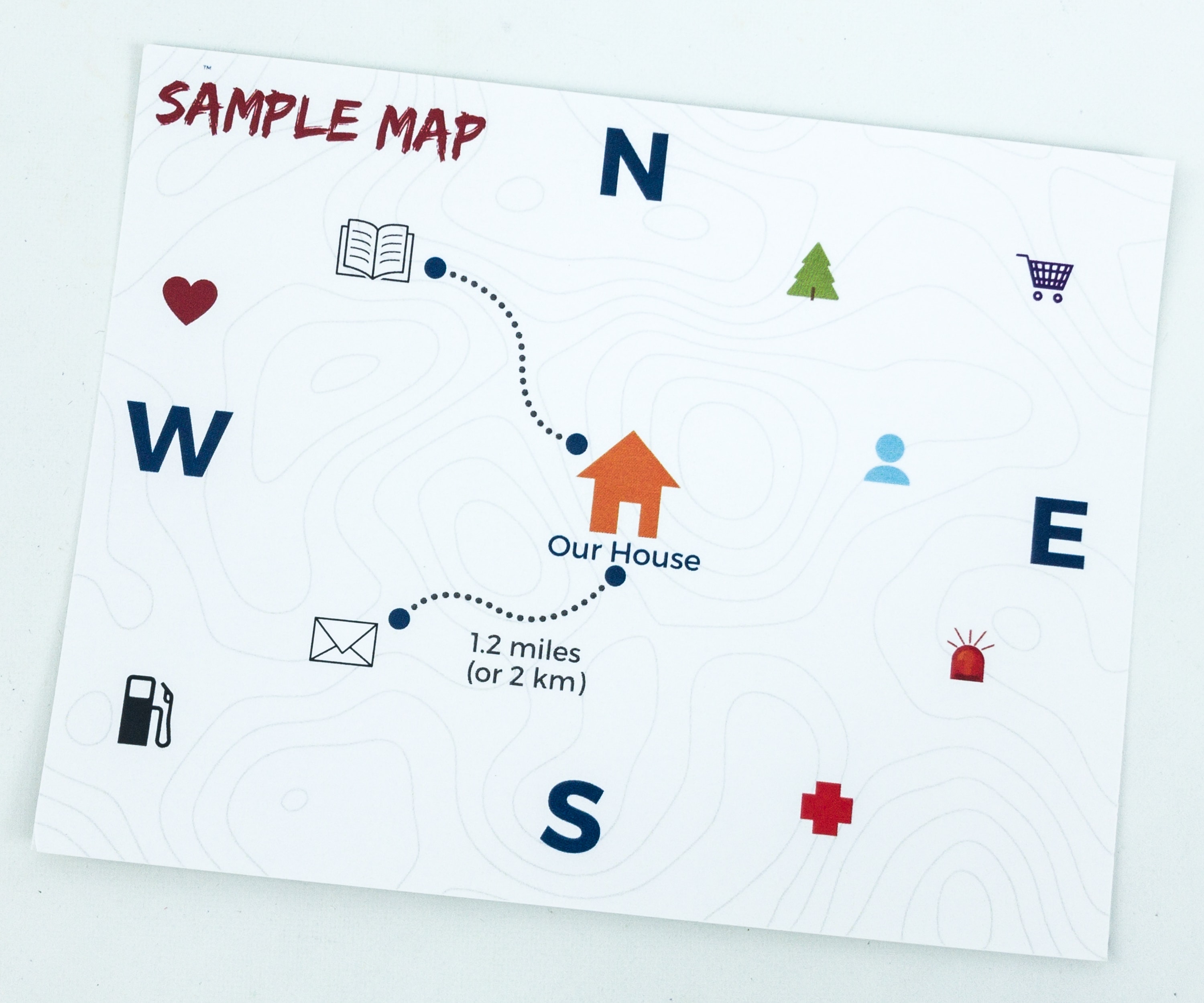 The back of the card features a sample map with a variety of establishments.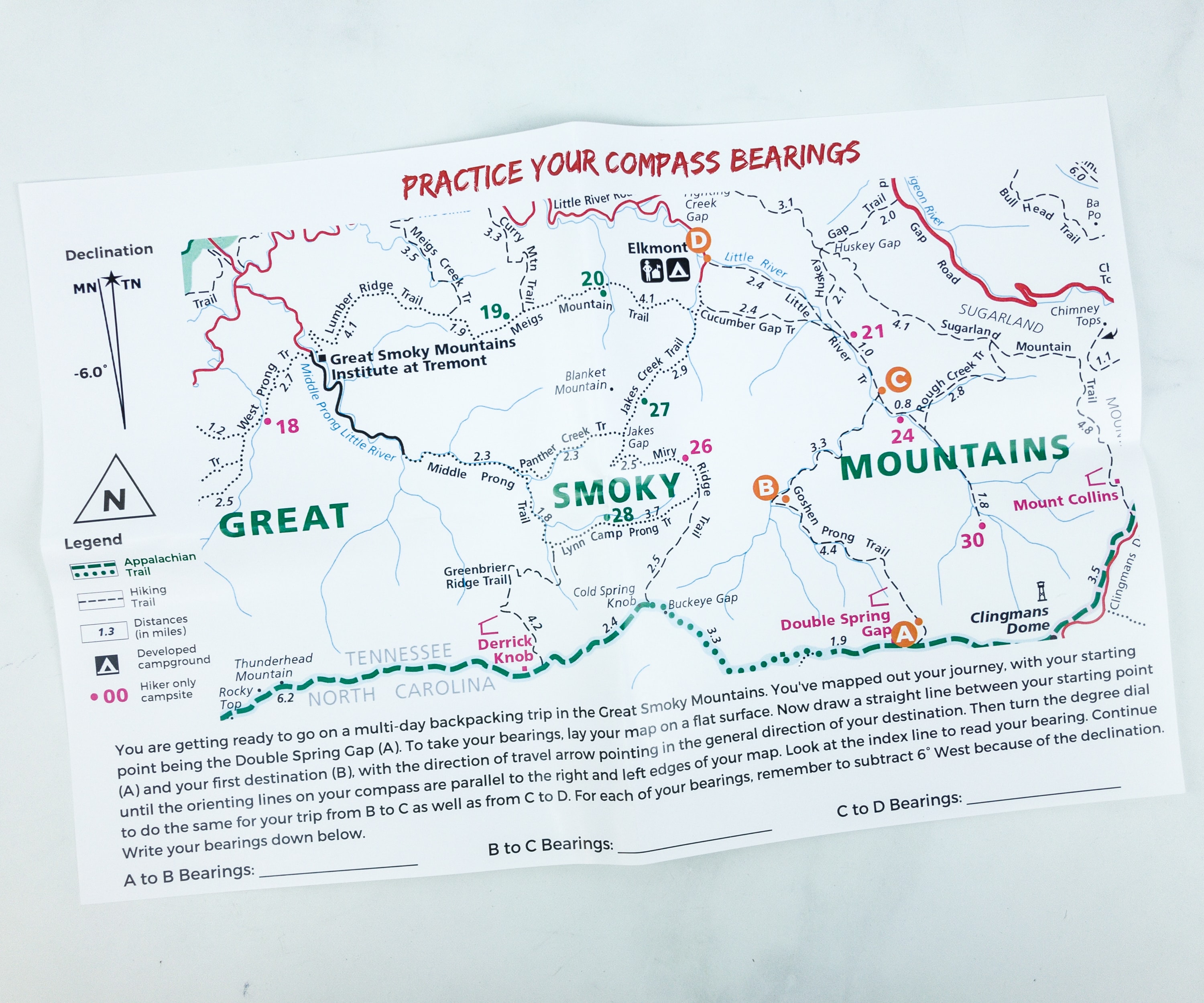 You can practice your compass bearings using the map included inside the box.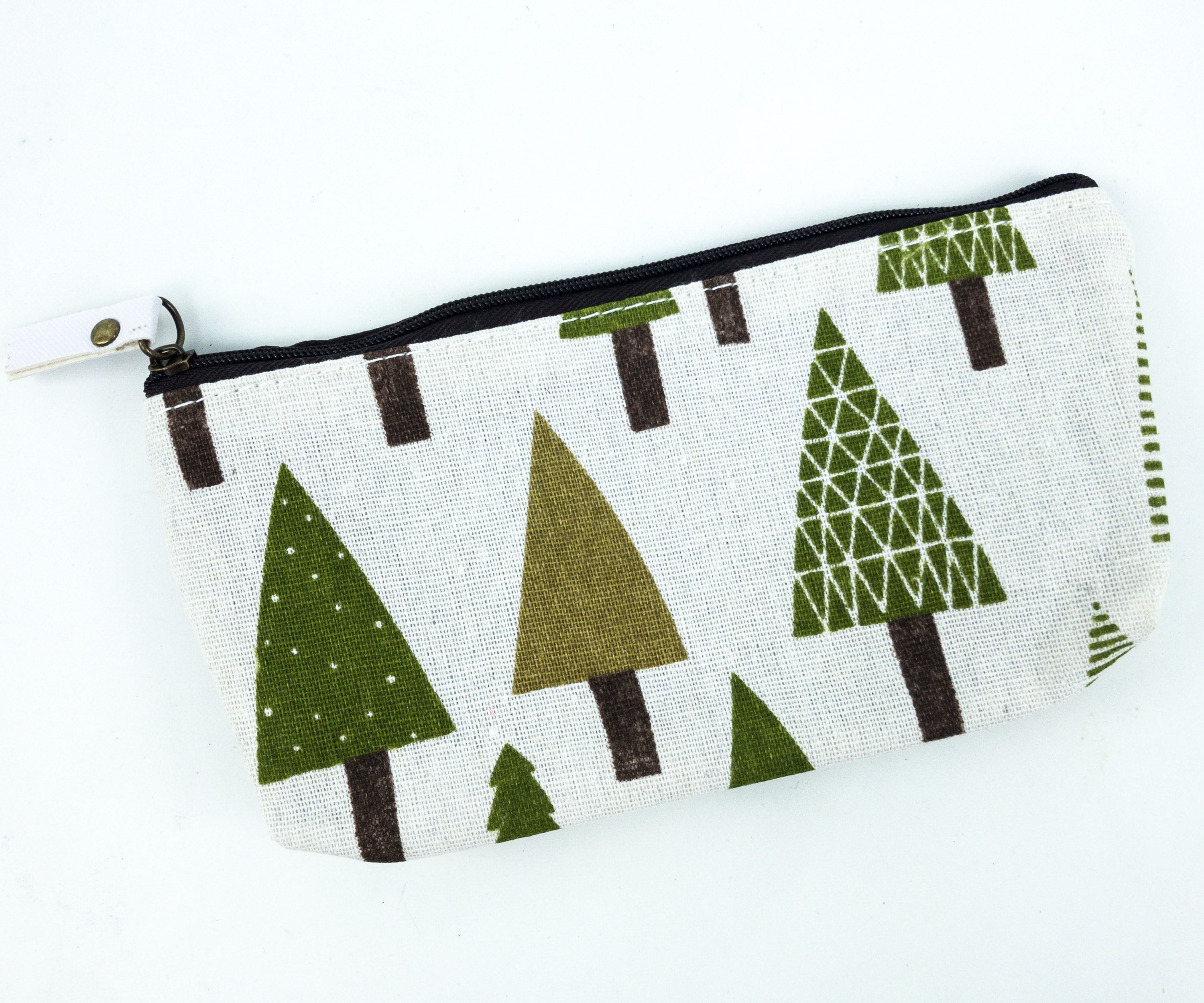 Organizing Pouch. It's a nature-themed pouch bag where you can put necessary things.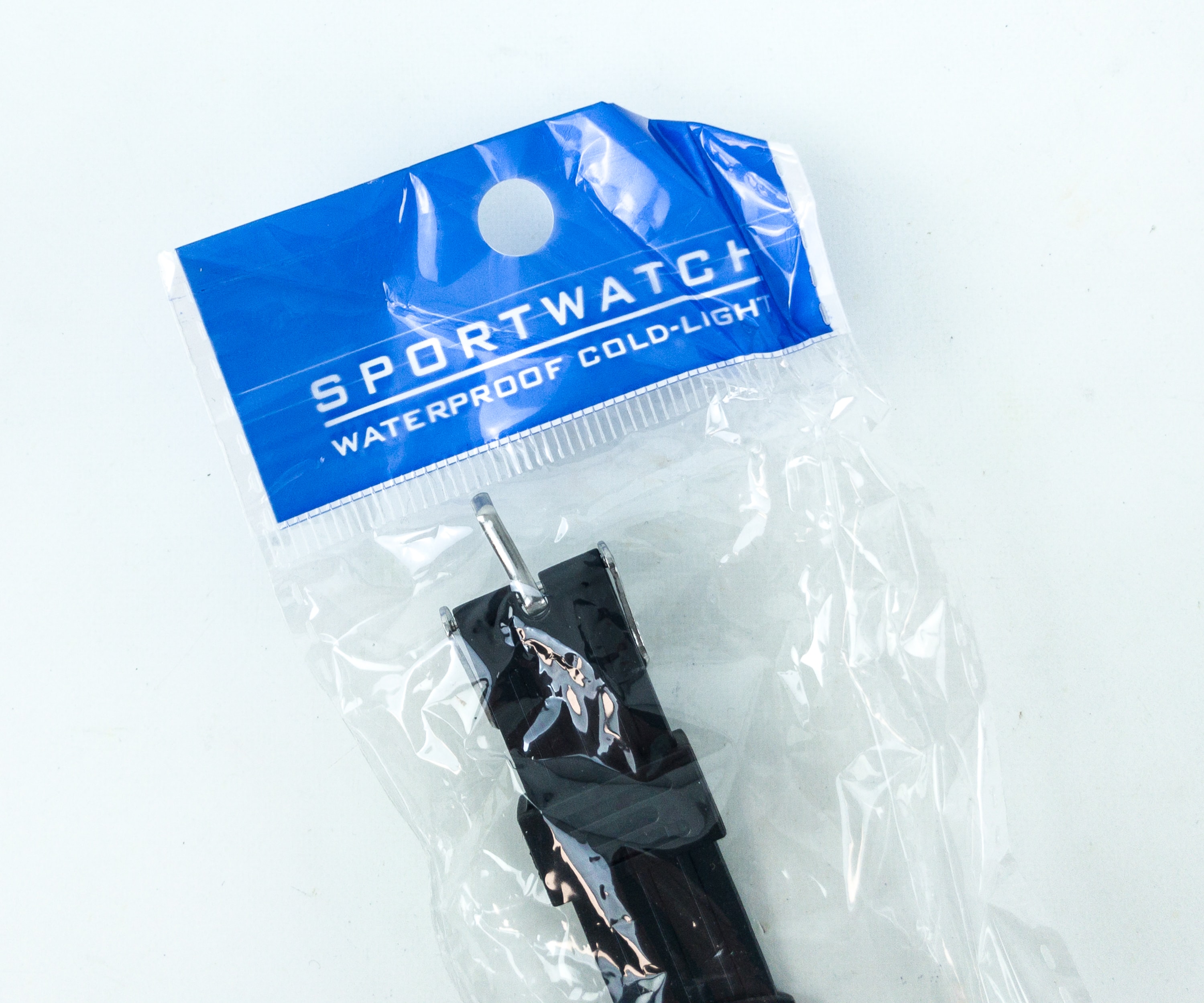 Sports Watch. The next item we got is a sporty black watch. It's packed in a plastic pouch.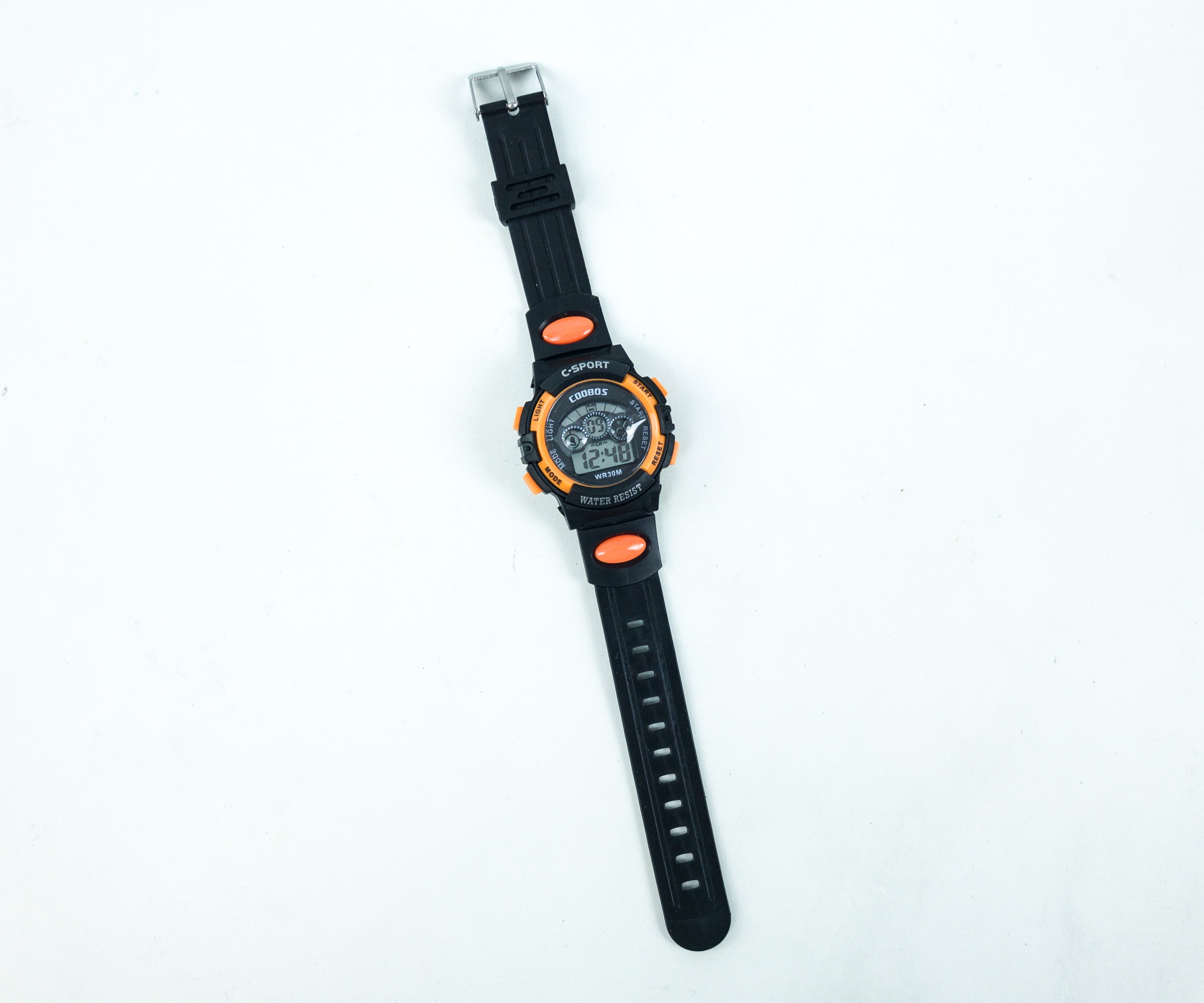 It's a digital watch with a black band made from premium rubber. It also has a black case with orange lining and a side button.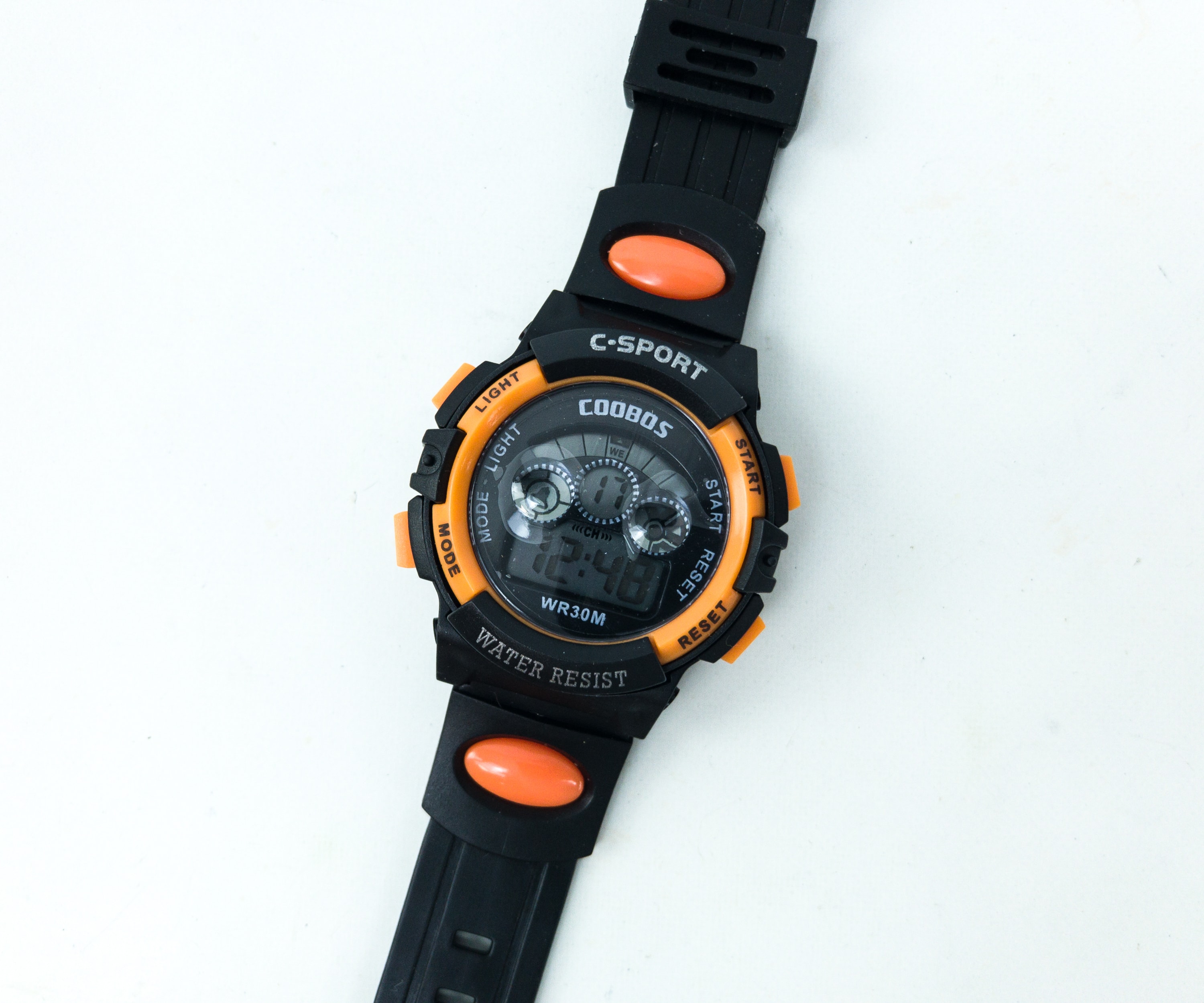 The watch is weatherproof and water-resistant. It features a multi-function mode that includes time, alarm, and stopwatch. It also features a backlight so you can easily see the time even at night or in dark places.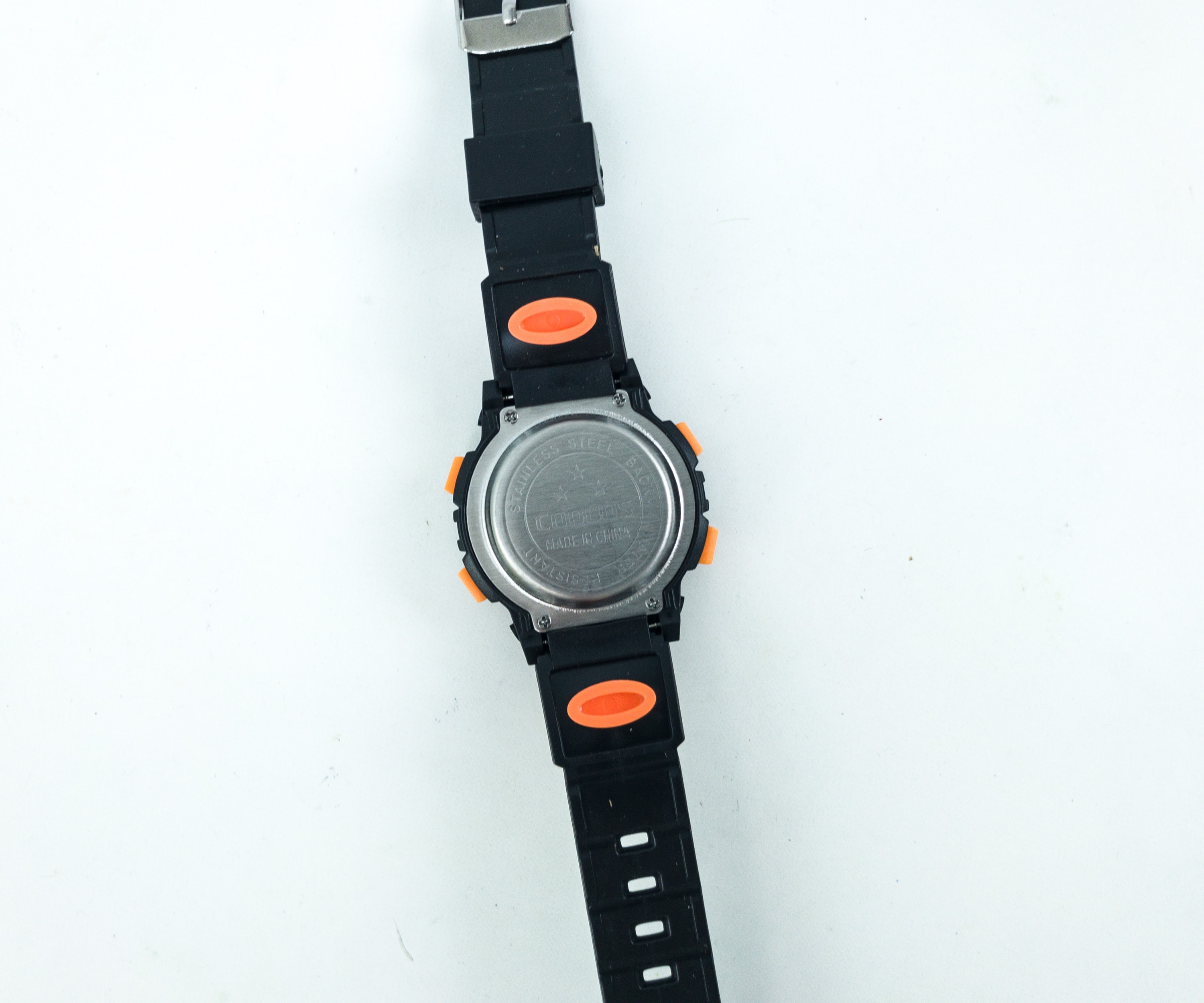 The back of the watch is sealed using stainless steel material, ensuring that the water won't easily enter inside the watch's machinery. It's a well-designed, versatile watch that you can wear in almost any kind of occasion. My daughter has been wearing this nonstop since we received it!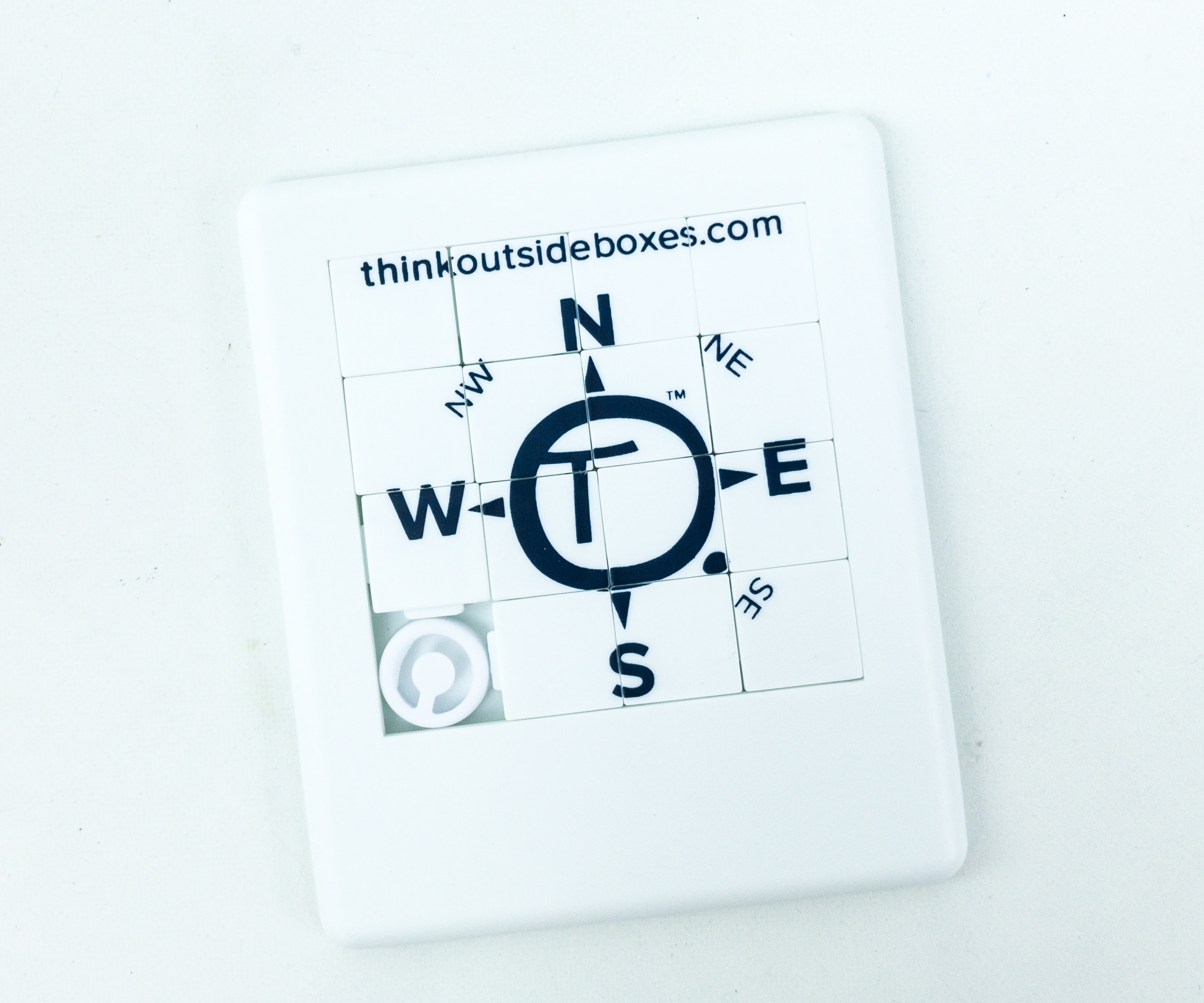 Puzzle. This tile puzzle is quite tricky to play. First, is you need to remove the small ring and randomly move each tile in any direction. Once all the tiles are moved, let your partner bring the tiles to its original image. It almost has the same objectives as a Rubik's cube.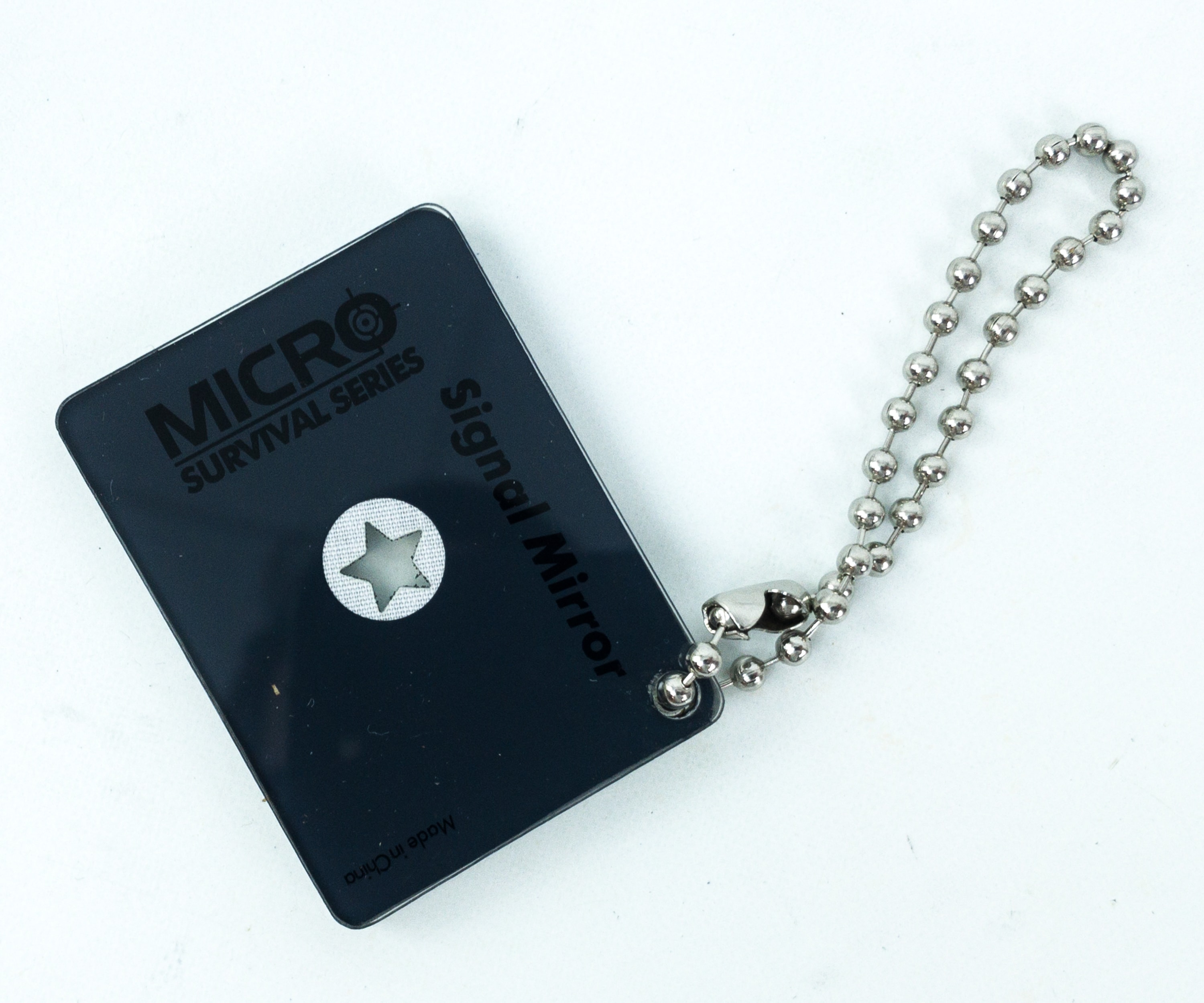 Signaling Mirror. Signaling mirror is a tool used normally by hikers or group of hikers to communicate with other teams from a distance. This is also used as a reflective signal for a possible distress call.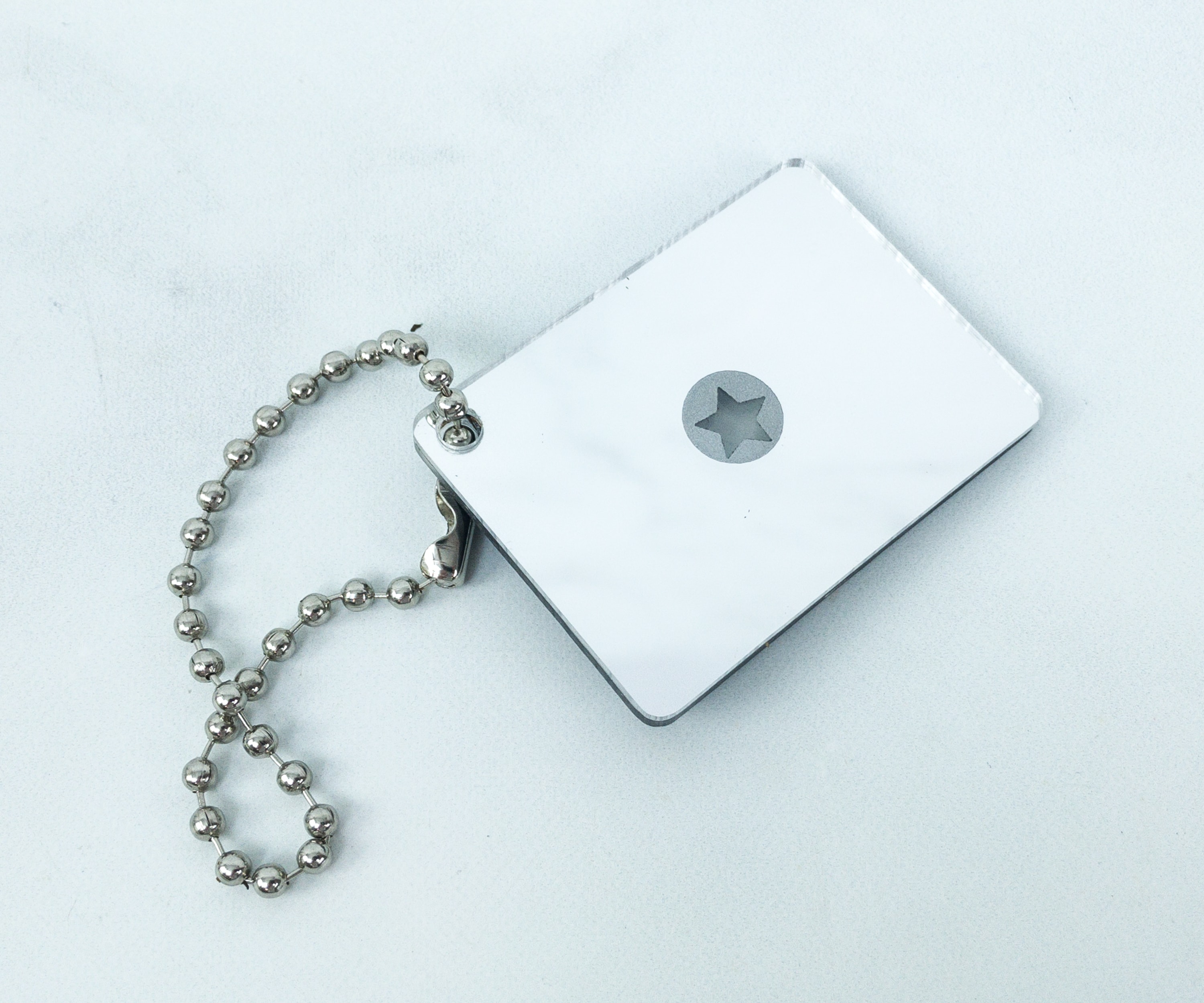 A signal mirror can project signals as far as 15 miles or 24 kilometers away on a clear, dry day. To use it, simply hold the mirror head-level, then look to the direction of the sun and let the light reflect onto the nearest surface. Once you have the control of the signal, move the mirror toward the object you want to send your signal.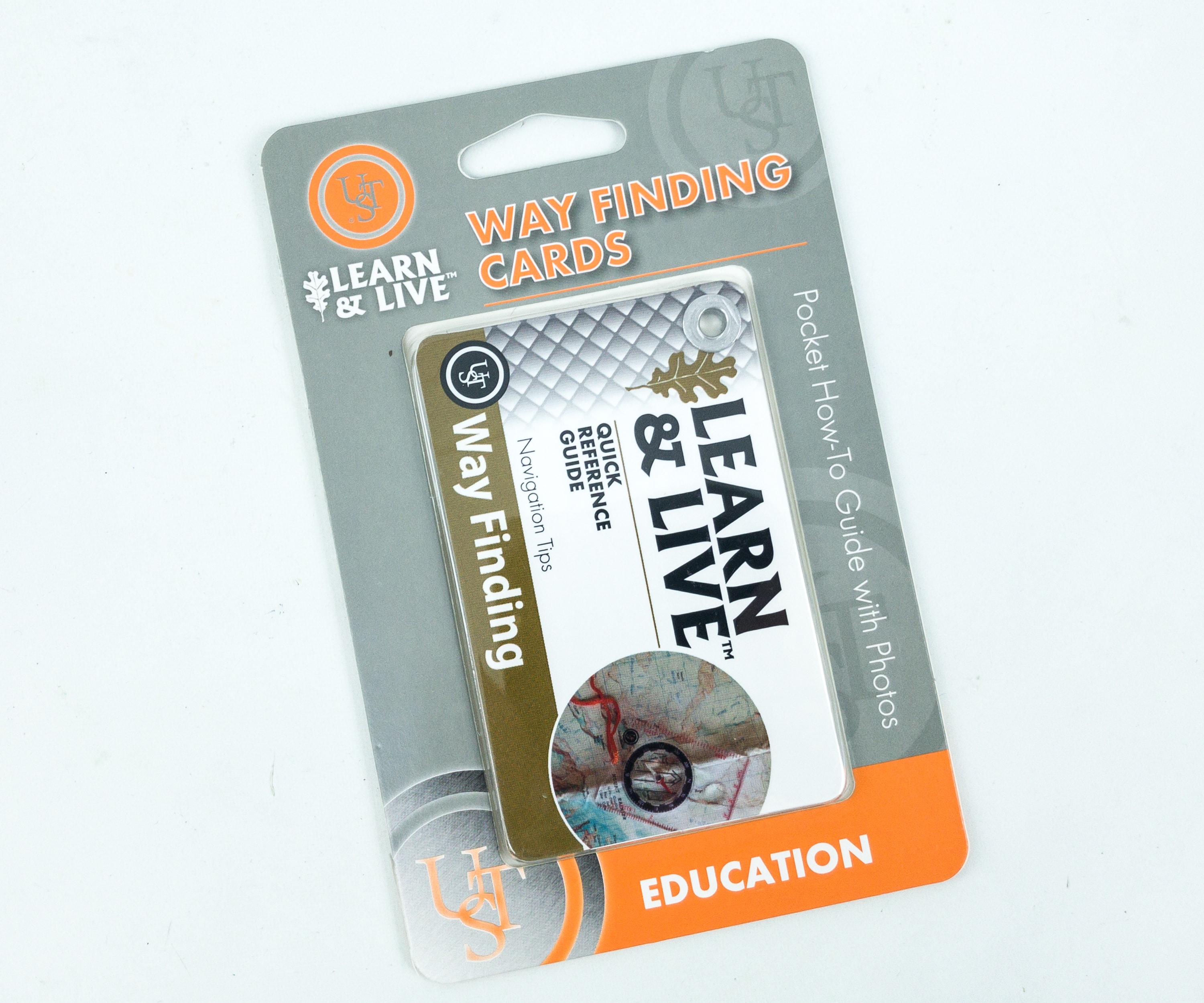 Resource Cards. This month's version of resource cards is called Way Finding Cards.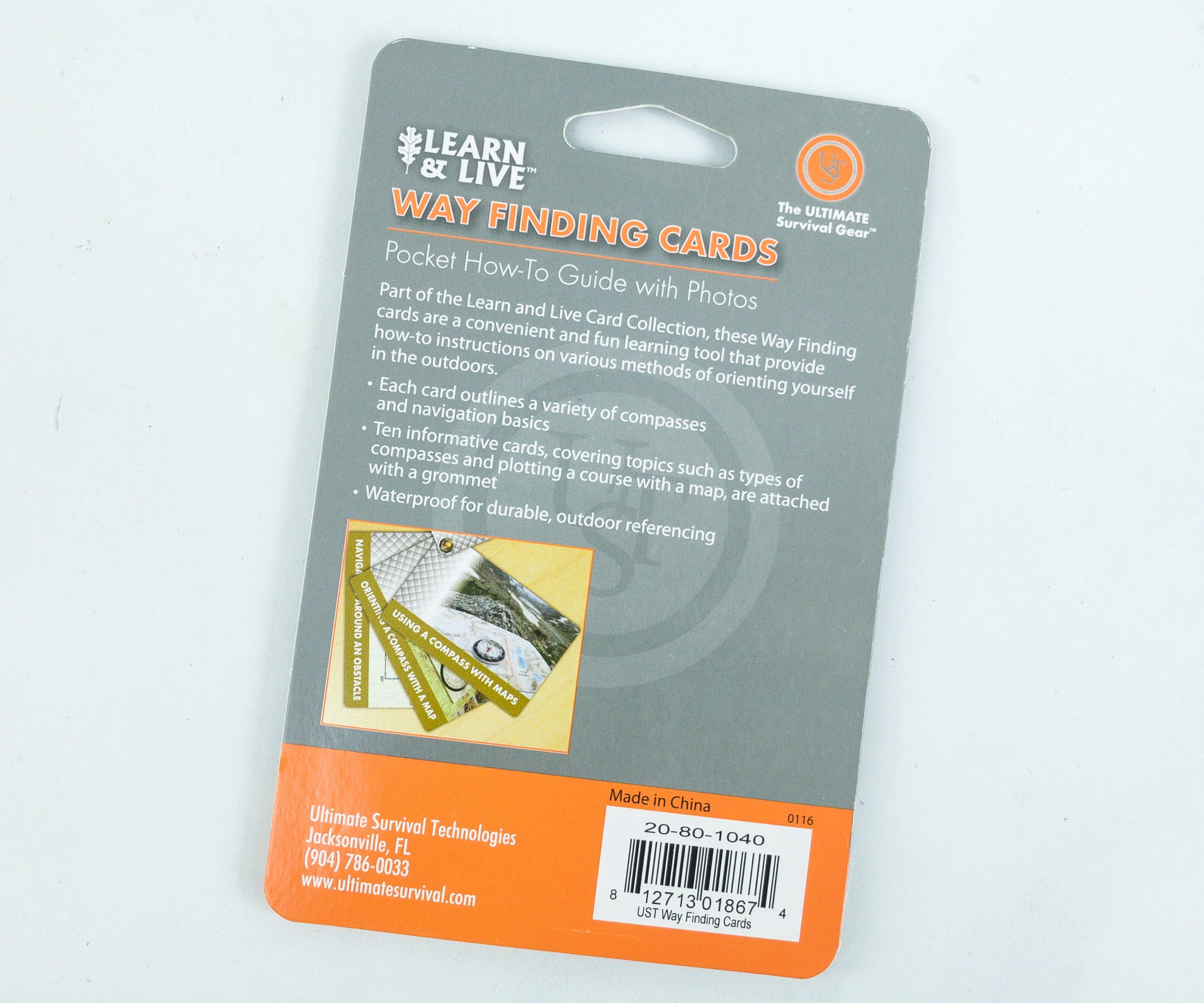 Part of the Learn and Live Card Collection, these Way Finding Cards are a convenient and fun learning tool that provide how-to instructions on various methods of orienting yourself in the outdoors.
Each card features different topics that cover the basics in navigation, types of compasses, and plotting a course with a map.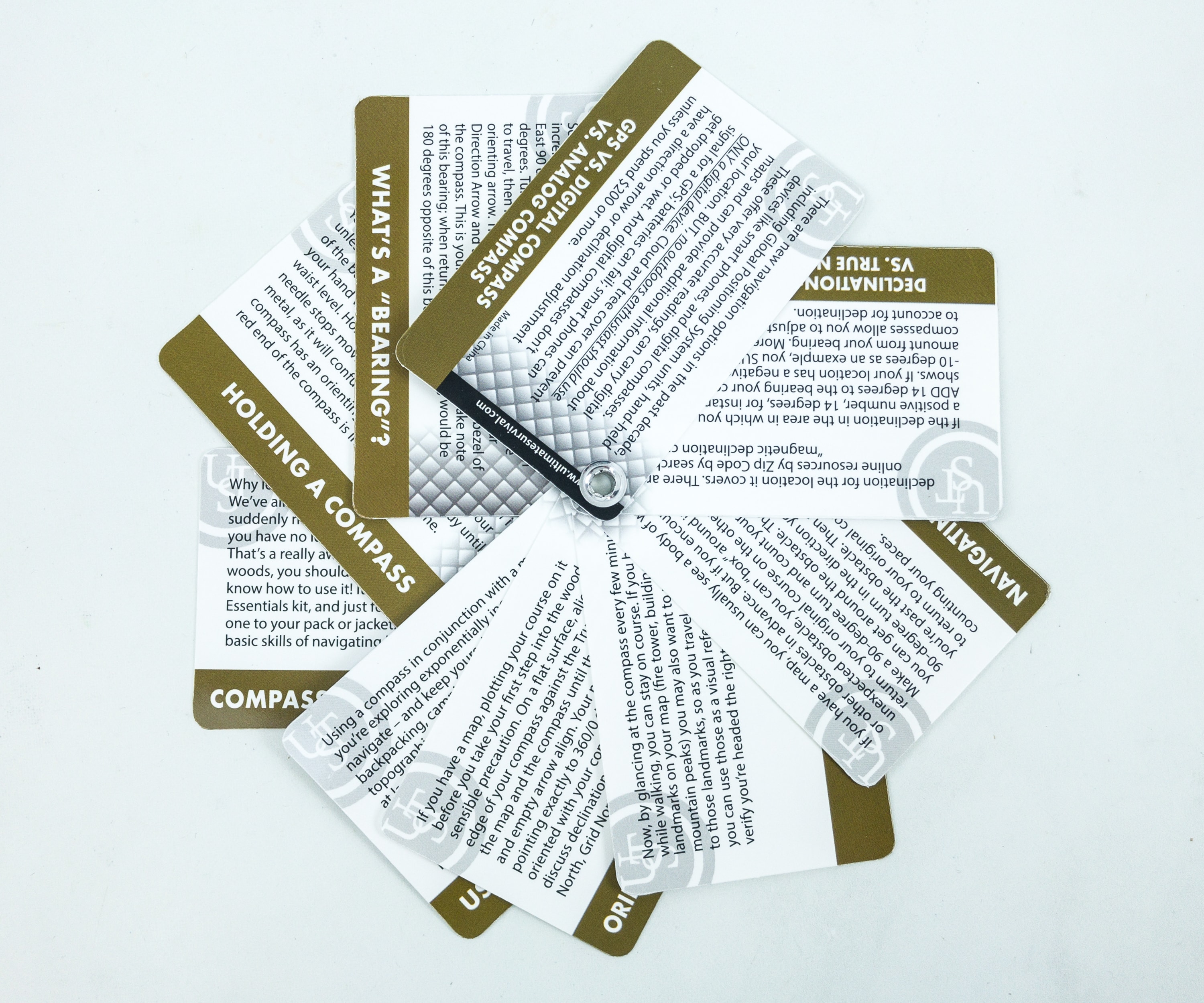 Each card thoroughly explains the topics, making them easier to understand even for kids.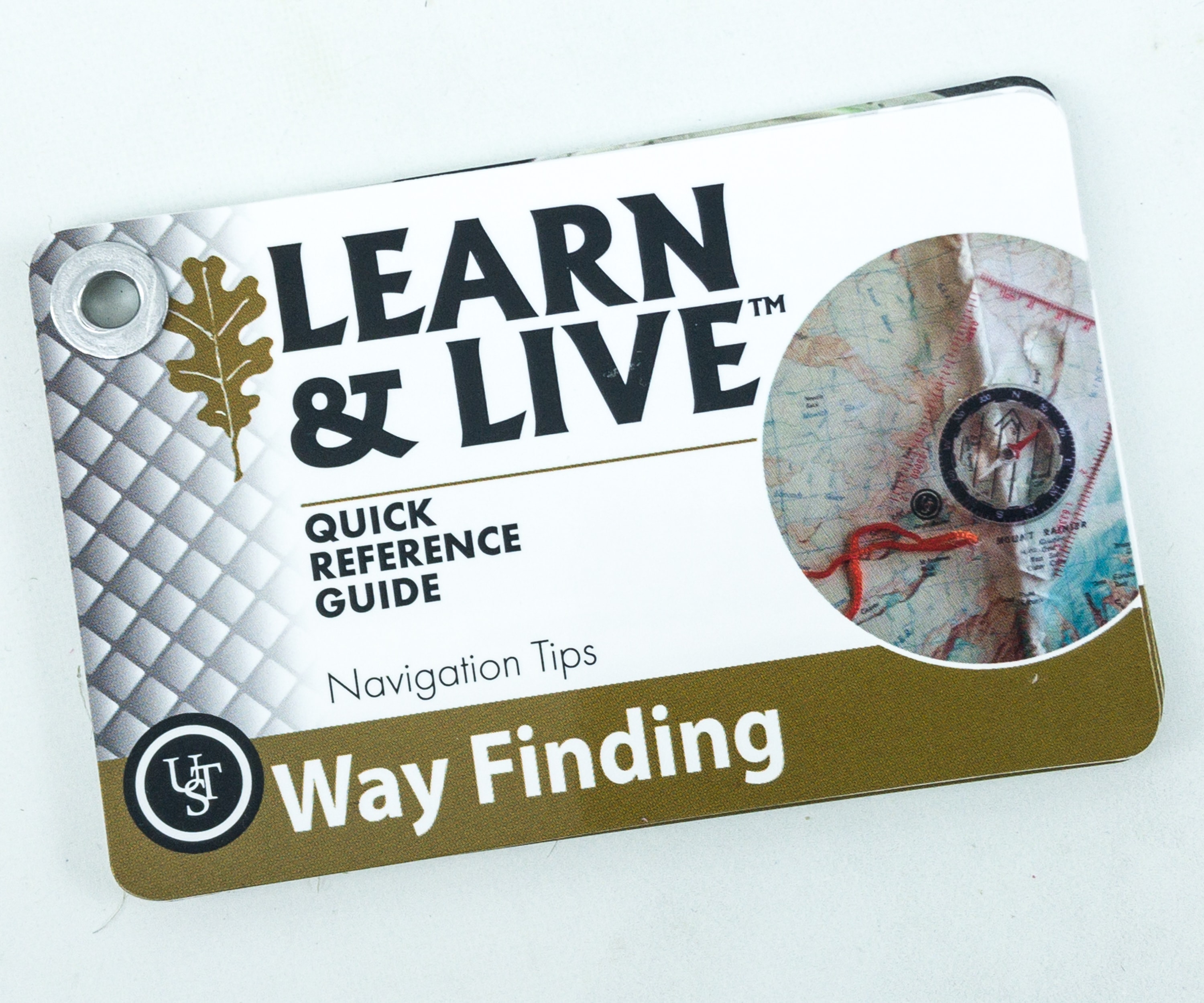 These cards are durable, waterproof, and handy!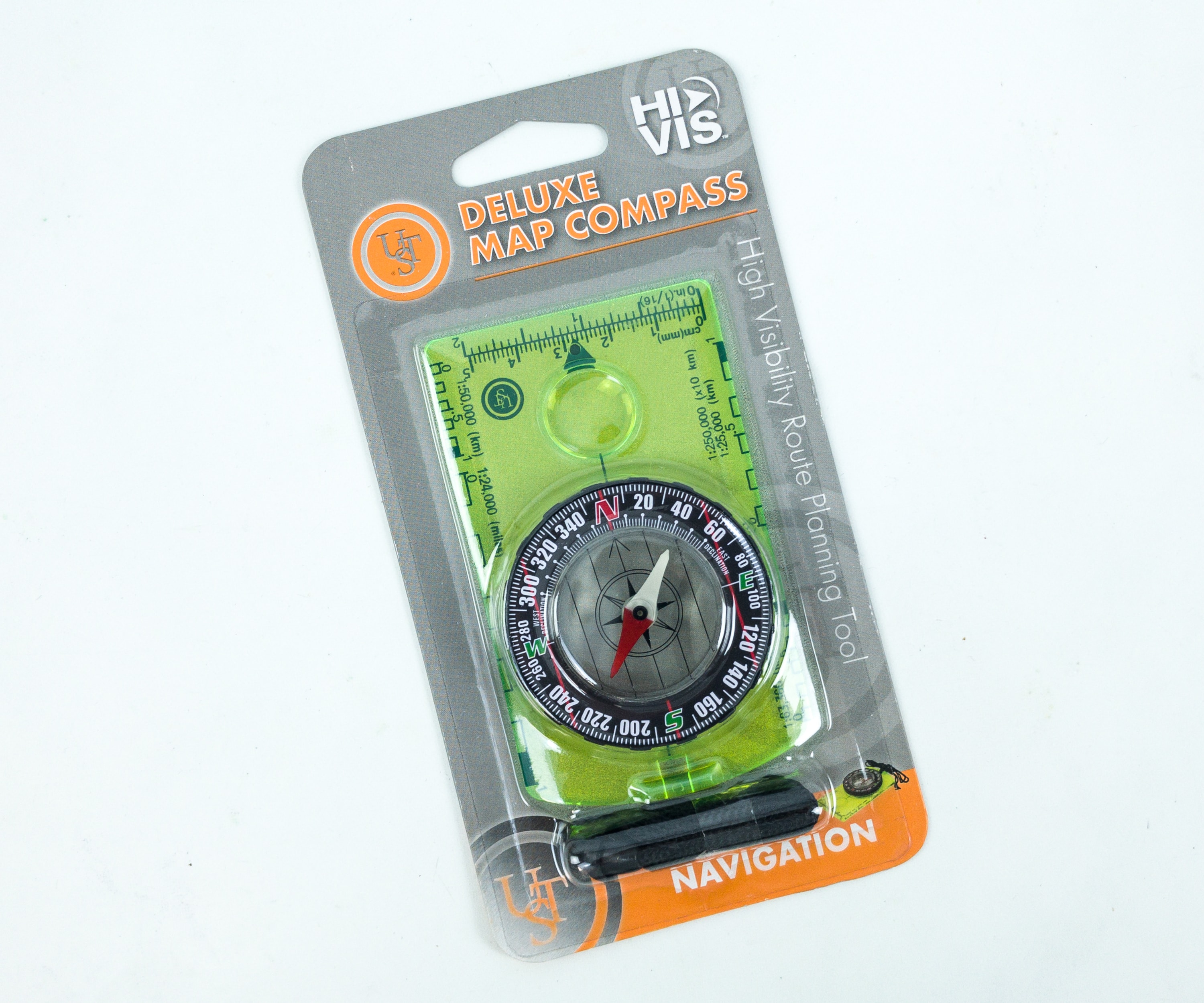 Compass. Of course, this navigation-themed box wouldn't be complete without an actual compass! If you are in an unfamiliar place or exploring new trails for hiking, this is definitely one of the tools that you must have.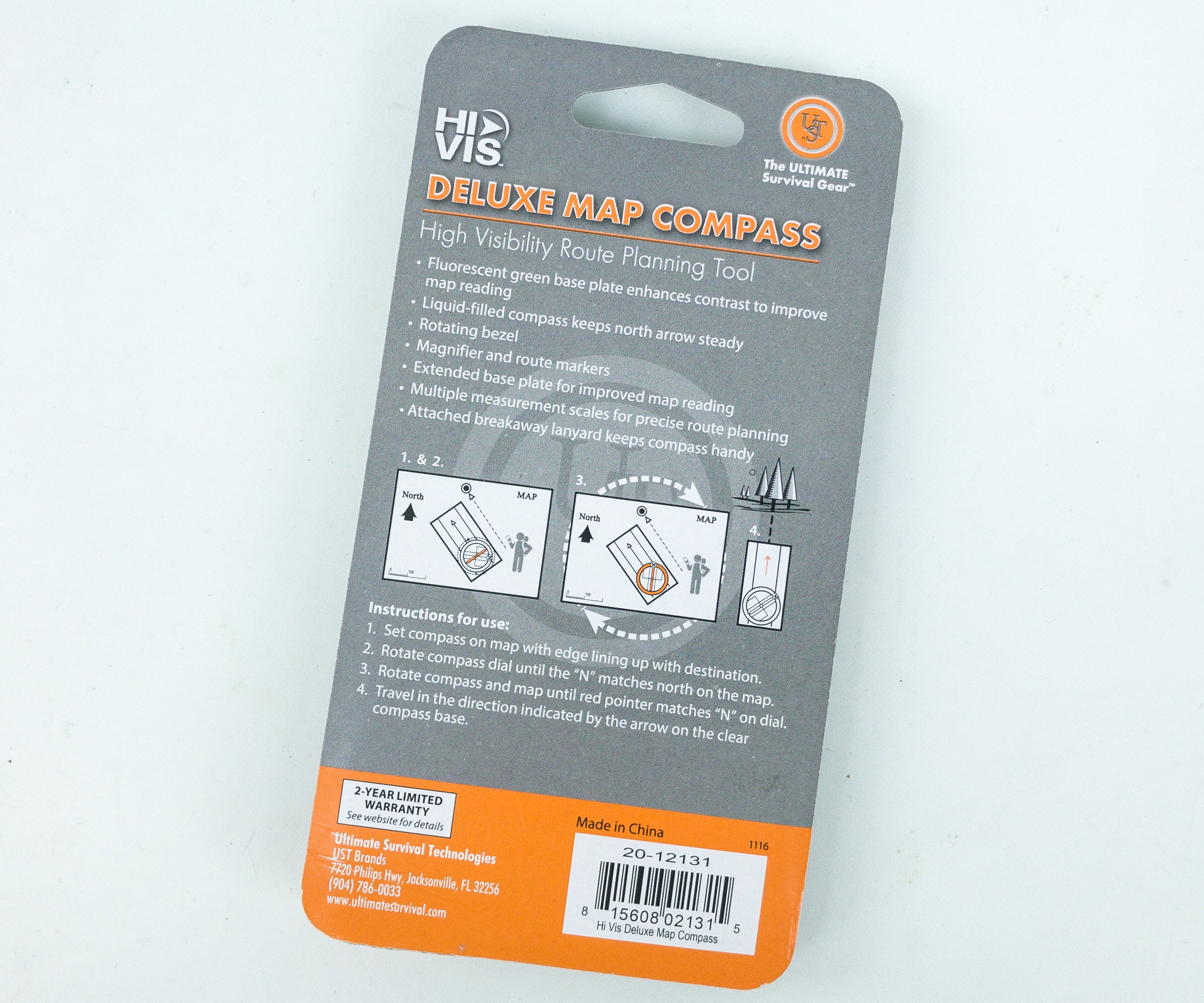 It also comes with a detailed instruction manual on how to properly use the compass.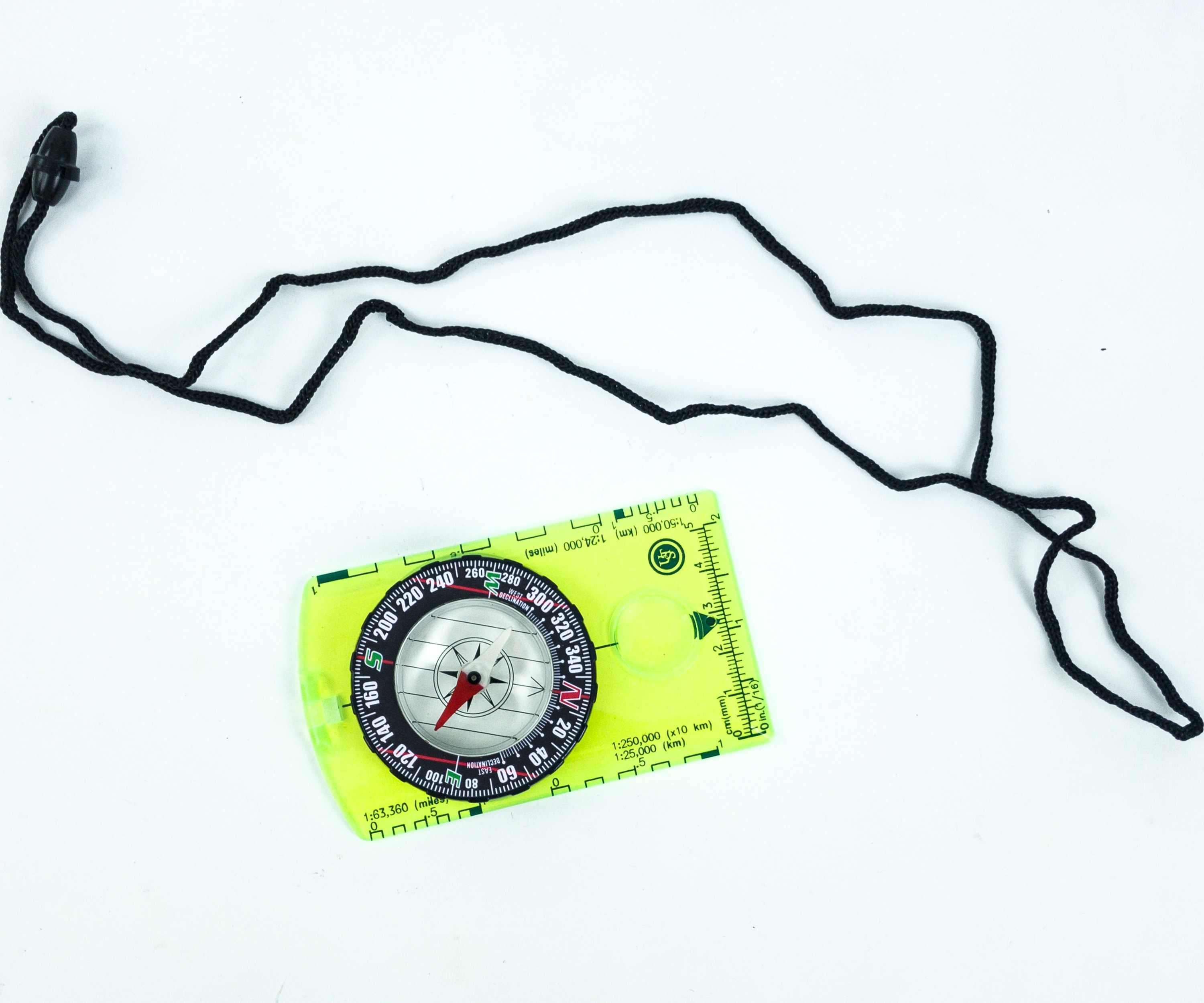 The kit includes the compass and a black adjustable lace.
Aside from its function as a compass, it can also be used in a variety of ways, like as a magnifier, a scale, or even a ruler.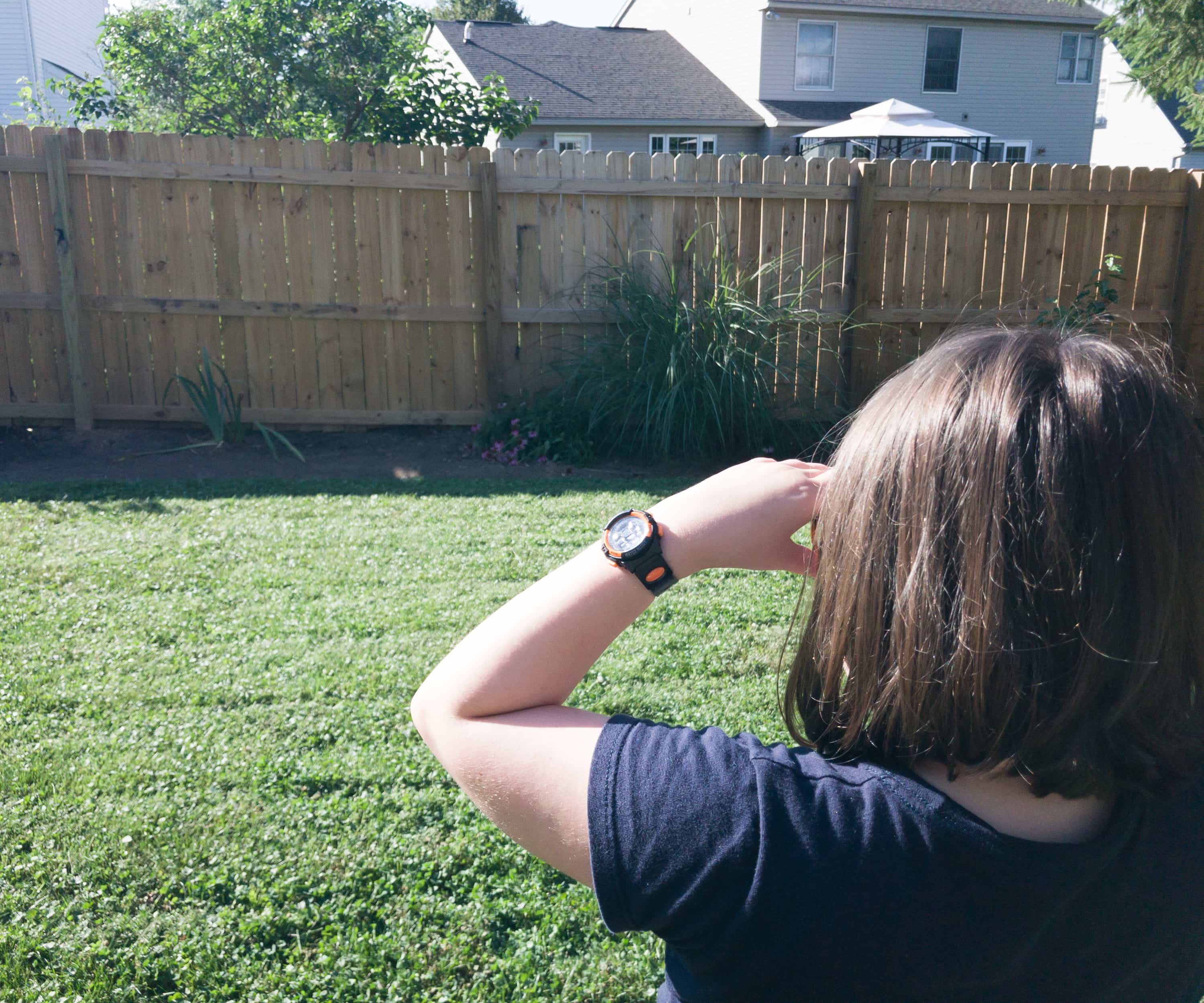 The weather looks pretty good and it seems to be the perfect time to test our compass and work on our backyard adventure.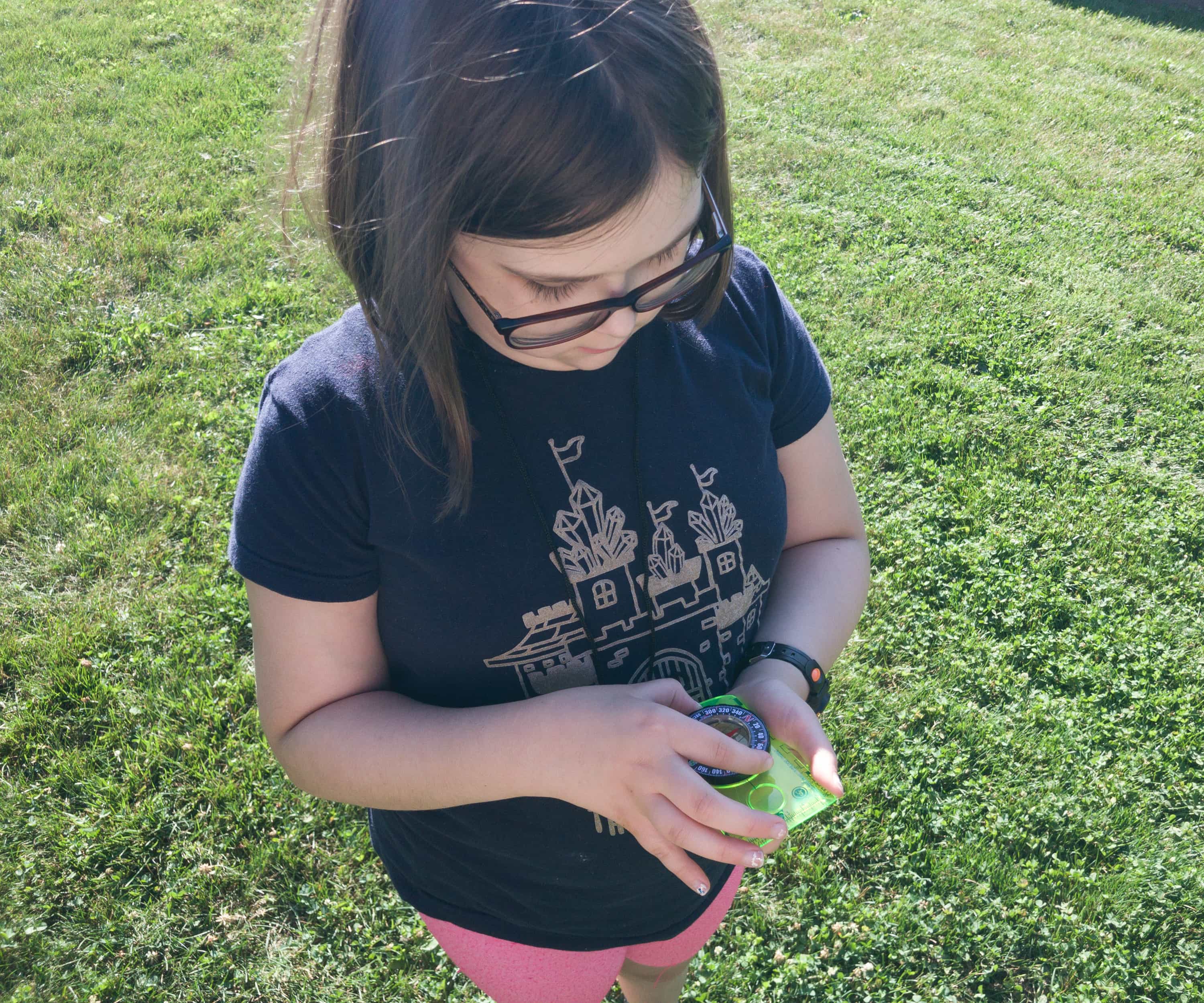 I think my daughter has already got the hang of our new compass.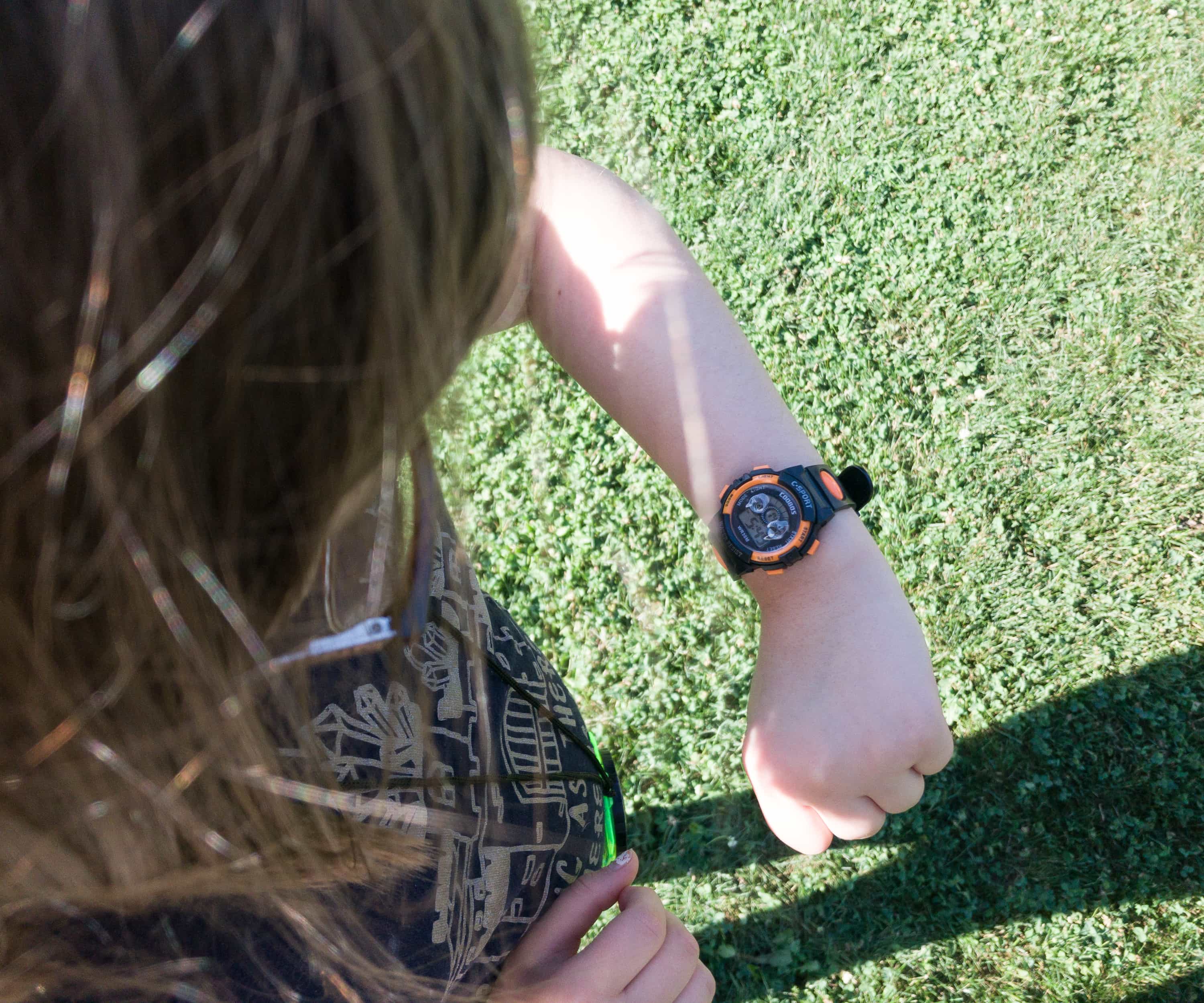 The watch fits her perfectly as well!
THiNK OUTSiDE is an awesome subscription for kids! It encourages them to go outside and gives them tools that they can actually use. My daughter finds the booklet enjoyable to read. It's jampacked with information related to this month's theme, and they even include instructions that make it easier for us to fully utilize each tool. She read everything about the compass and how to use it and now that she got the hang of it, she is currently trying to use it everywhere! This month's box is by far the best we received from this subscription, and we're definitely looking forward to more of these on our future boxes – we're ready for adventure!
What do you think of this month's box?
Visit THiNK OUTSiDE BOXES to find out more about this subscription!