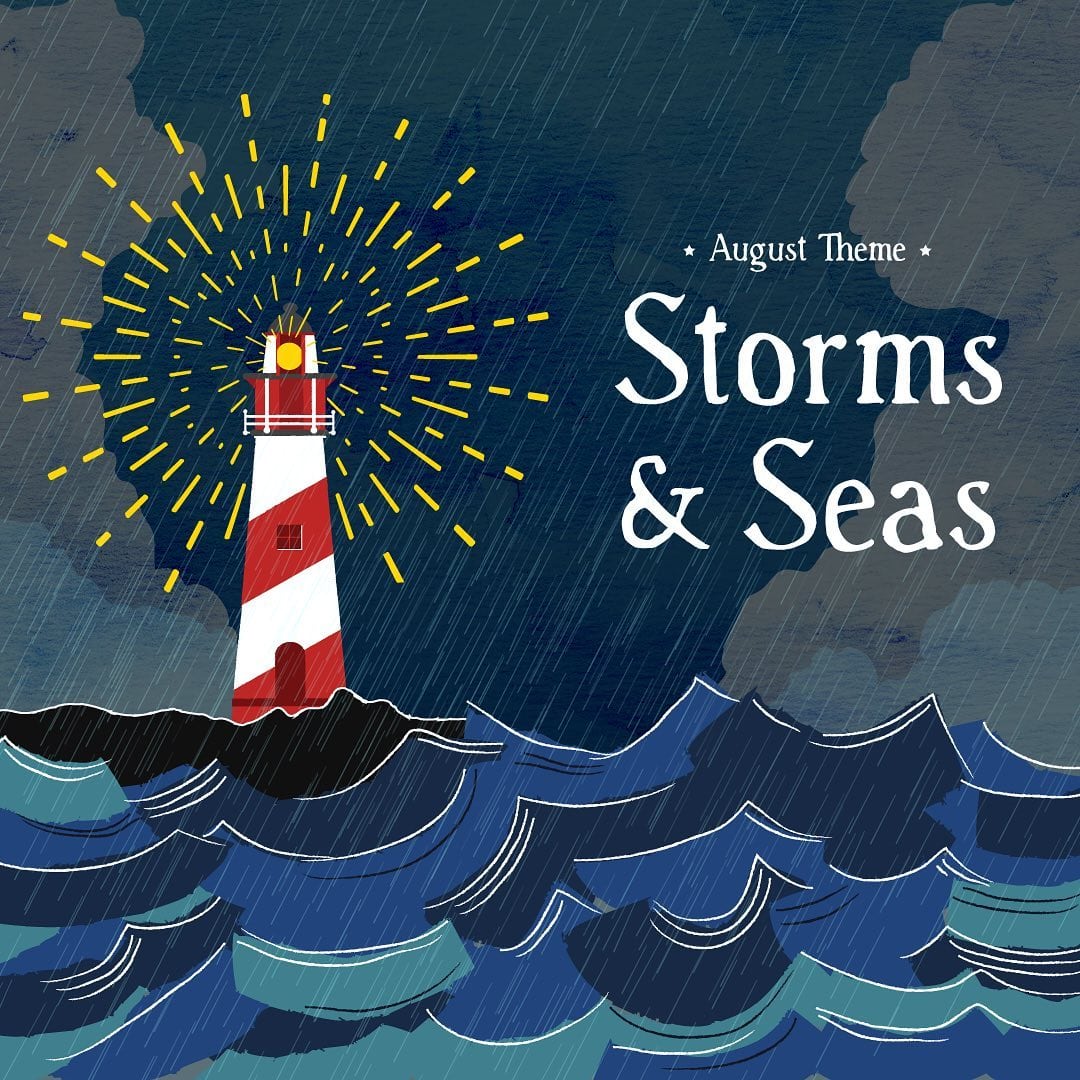 We have the second spoilers for the OwlCrate August 2019 box!
The theme is STORMS & SEAS!
DEAL: Use coupon code HELLO15 to save 15% on your first box!
⛈ Our book pick is a gorgeous fairy-tale retelling set on an island. The descriptions of the sea and the rainy climate make the atmosphere feel like one of the main characters.

⛈ The story is filled with family, magic, romance, and ghosts! This book was unlike anything we had ever read before and we haven't been able to stop thinking about it.

⛈ We'll be including a beautiful exclusive edition which is signed by the author!

⛈ You can also expect to find stunning items inspired by The Little Mermaid, The Scorpio Races, Daughter of the Pirate King, Sea Witch and more (including some super cool items we've never included before)!

⛈ We hope you're excited for this box! We haven't done a box inspired by seas since March 2017 and we're very much looking forward to sending these beauties out!

⛈ graphic by @heyatlascreative
BOOK SPOILER? Don't click here if you don't wanna know what we think the book might be!
And every box contains:
Here's another early sneak peek just for you! Every August box will contain an exclusive die-cut wooden bookmark from Juniper and Ivy Designs!

We are so in love with Juniper & Ivy's handmade wooden goodies! We've featured their creative designs in past OwlCrate boxes a few times, but this is the first time we are doing an exclusive bookmark with them. Our bookmark will have a fun die-cut shape and tassel, and will be inspired by one of our favorite fictional female pirates! This bookmark is truly beautiful and perfect for anyone who loves the ocean.
and
✨The August STORMS & SEAS box will feature a very cool pin designed by @laserbrainpatchco!
✨ Laserbrain Patch Co always goes above and beyond with their pin designs and we're so excited to be working with them. They created a pin that has something that glows in the dark!
✨ The pin will be inspired by our book pick of the month, and it ties together a bunch of important details. It was a lot of fun brainstorming how to fit all of the elements in.
✨ The pins pictured here won't be included in the box. Ours is a brand new exclusive design that won't be available anywhere else!
PLUS:
Here's an early sneak peek just for you! Every August box will contain an exclusive tea blend from the folks at Riddle's Tea Shoppe!

People go crazy with excitement every time we include goodies from Riddle's and we can't wait for you to taste this blend. This tea is absolutely delicious and perfect for getting cozy with on a rainy day! The tea is not pictured here – it is a brand new exclusive creation just for OwlCraters!