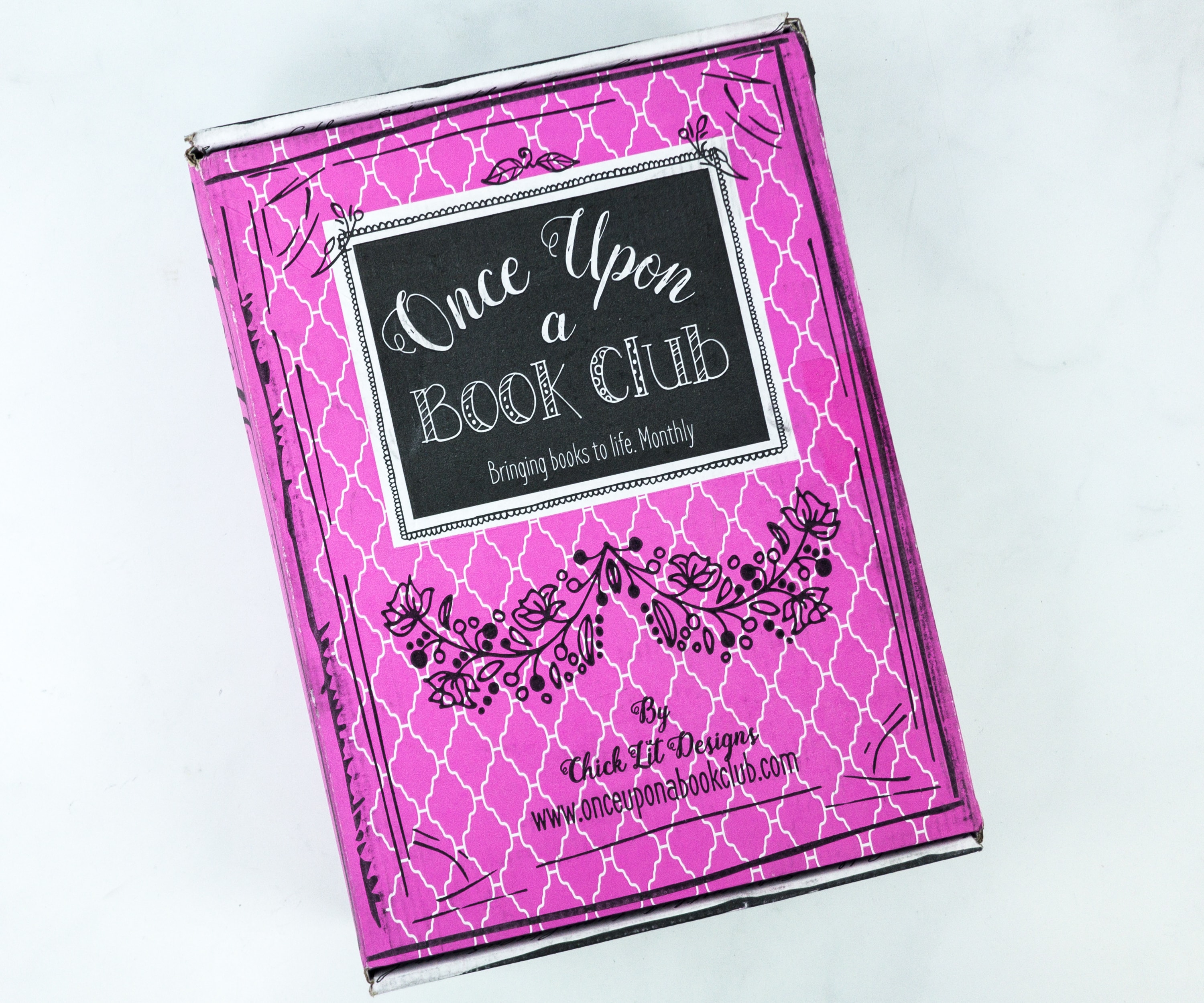 Once Upon a Book Club is a subscription that offers a unique reading experience. Each month, you'll receive a book to read, a 5″ x 7″ quote print, along with 2-4 corresponding gifts to match a quote/item mentioned in the book. Readers are advised to open the gifts as they finish the corresponding page to make them feel as if the book is coming to life!
You can choose between Once Upon a Book Club's Young Adult edition and Adult edition. This is the review of the Adult box.
DEAL: Enjoy 10% off your first box. Use coupon code BOOKNERD.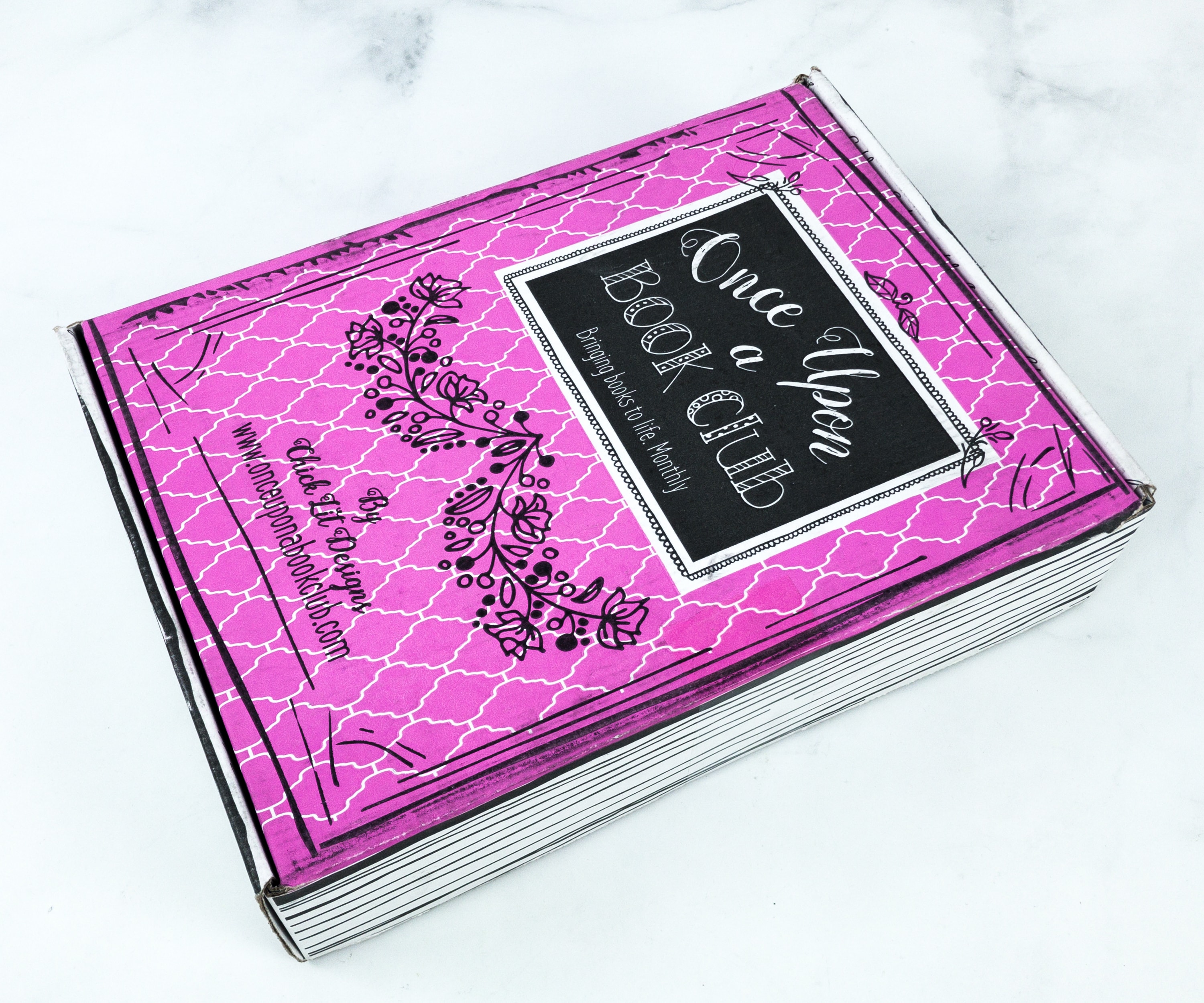 The box was designed by @ChickLitDesigns. It's super cute!
First look inside!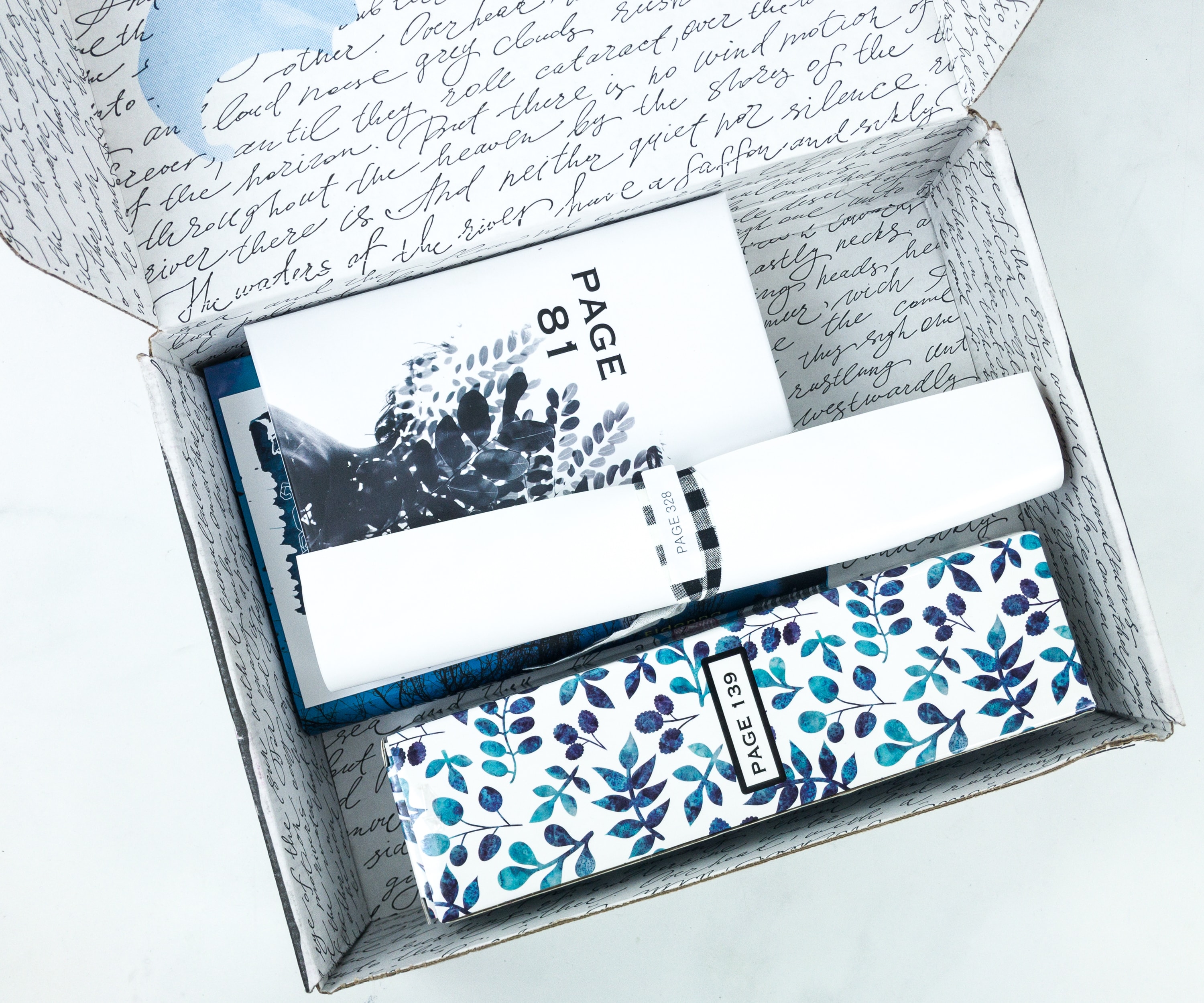 They certainly didn't keep the interior plain. It is so lovely!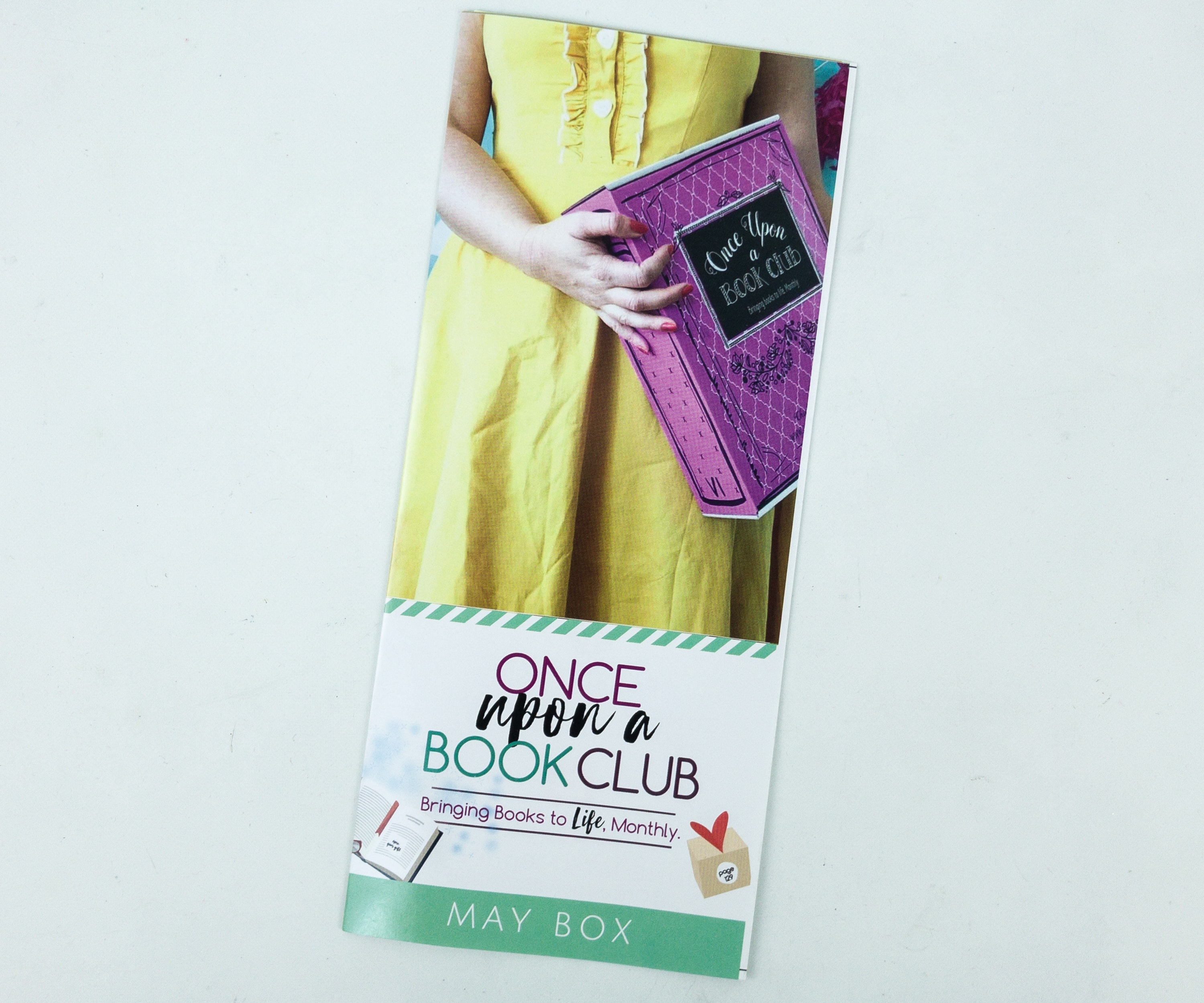 Here's the tri-fold booklet containing essential info about the box!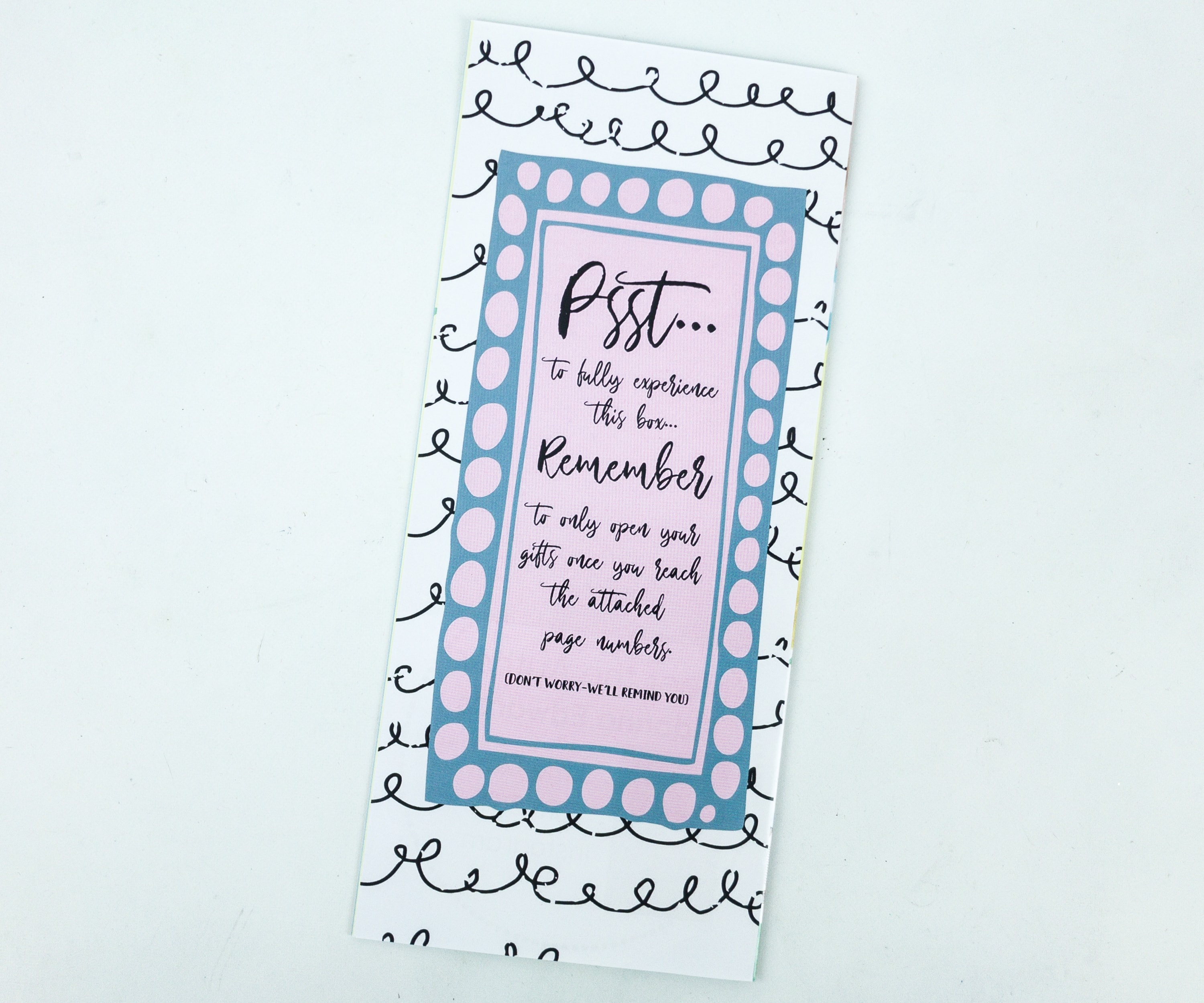 There's also a reminder on how to make the most out of this box.
Psst…

To fully experience this box…

Remember to only open your gifts once you reach the attached page numbers.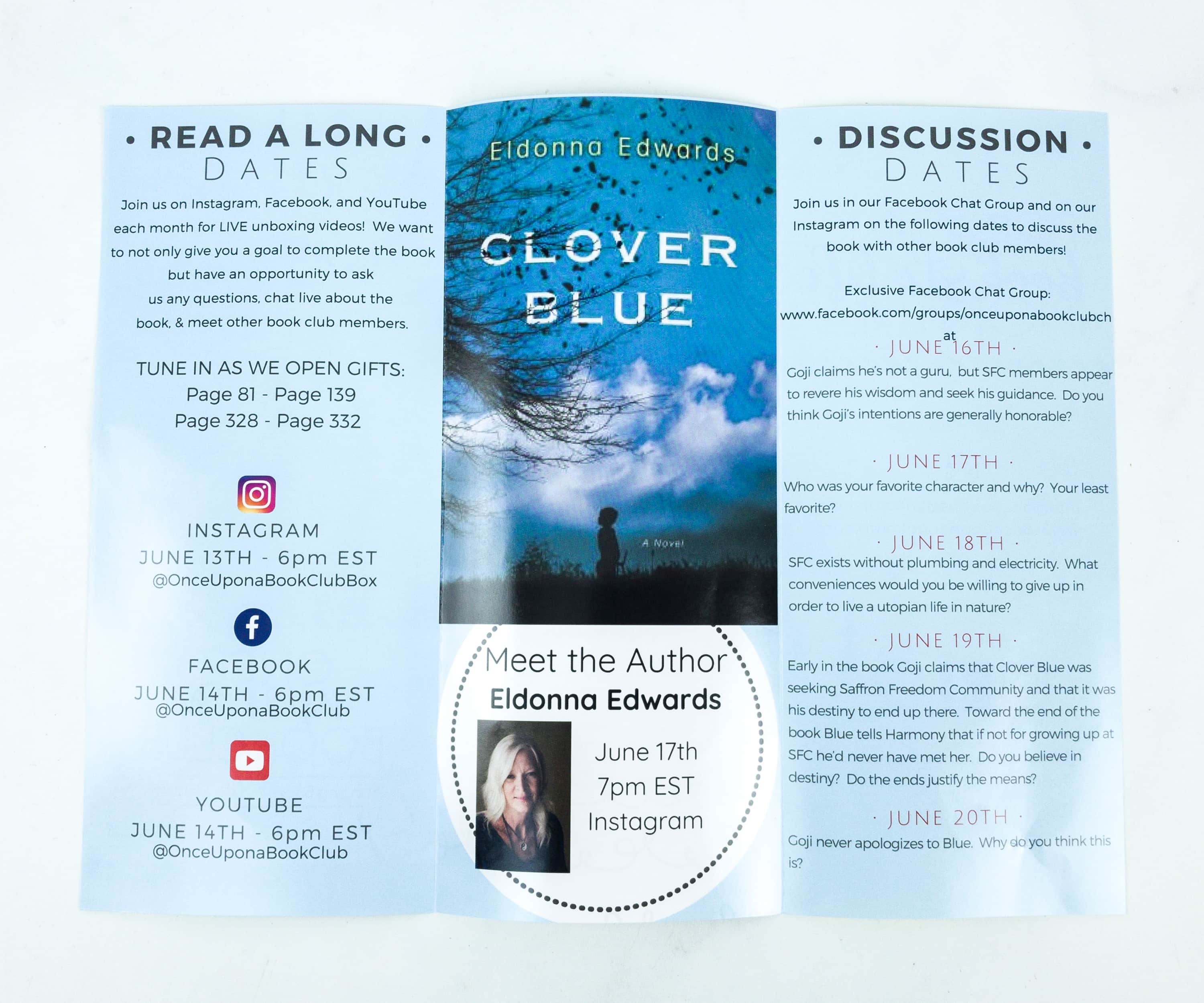 Inside the booklet are the important dates you should take note of if you want to join the author and other book club members on social media for some read-a-long and discussion activities.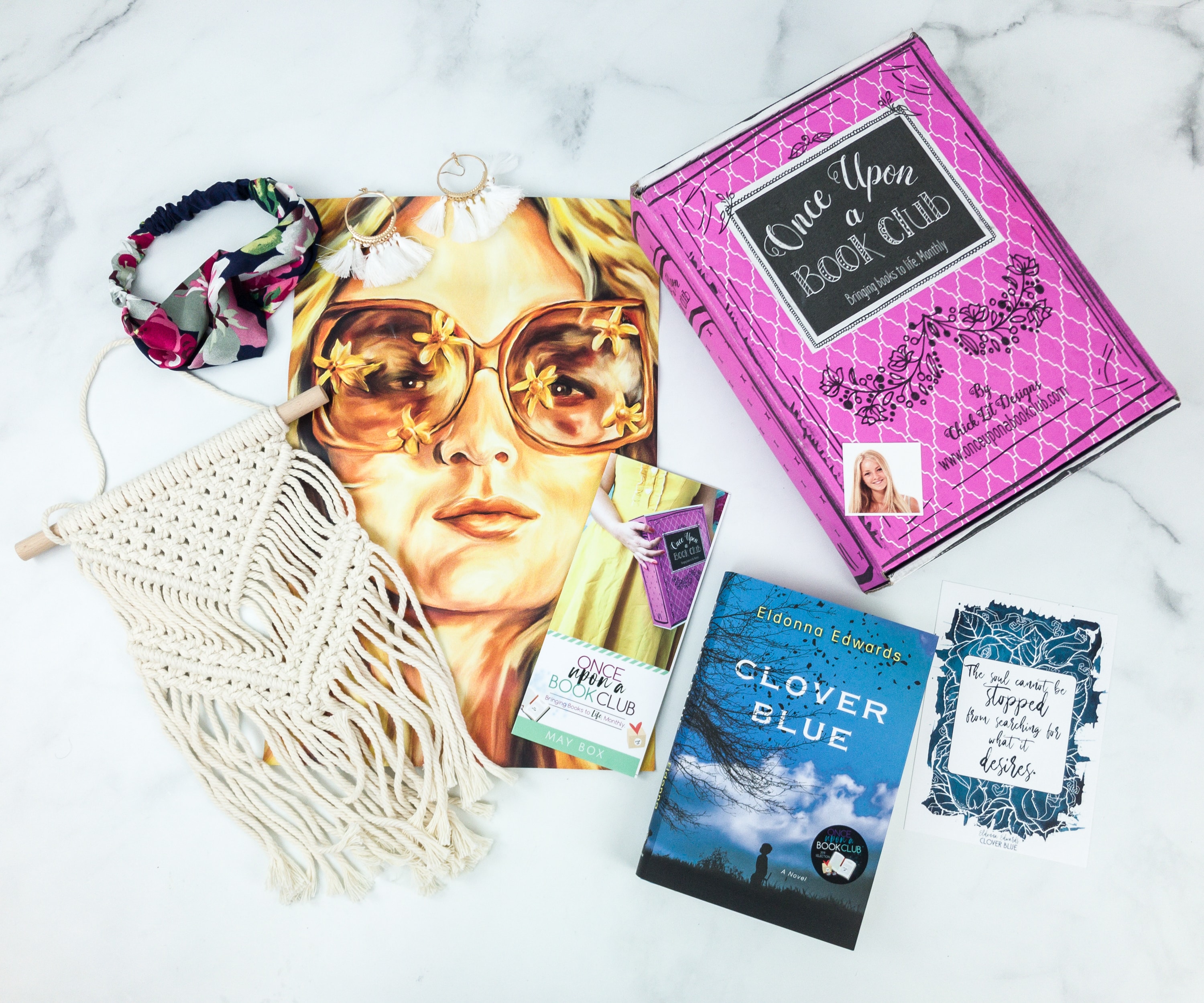 Everything in my box! What a fun and unique idea – excited to get reading and find out what goodies are in store!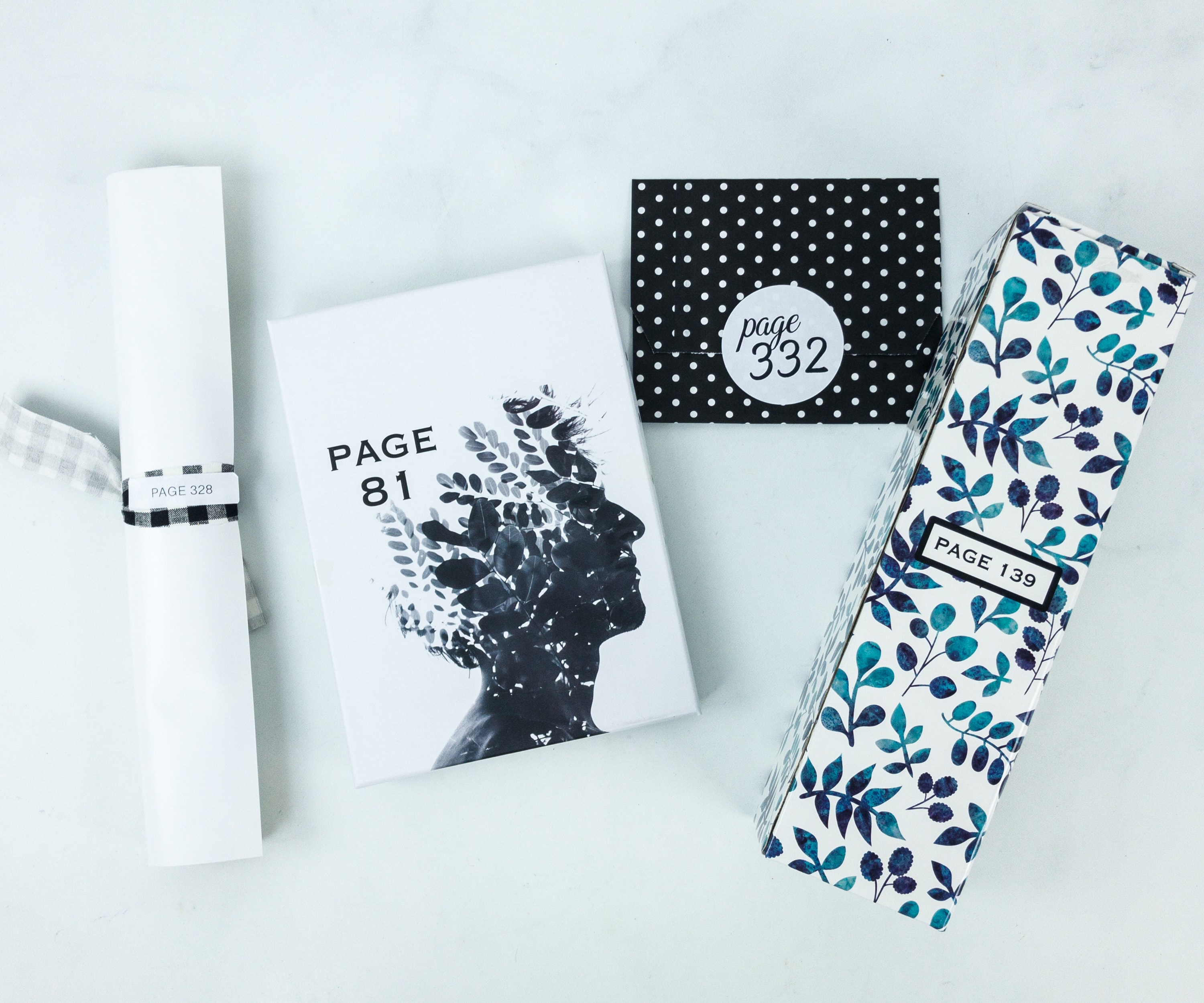 The gifts are all wrapped and packaged beautifully, which made me more excited.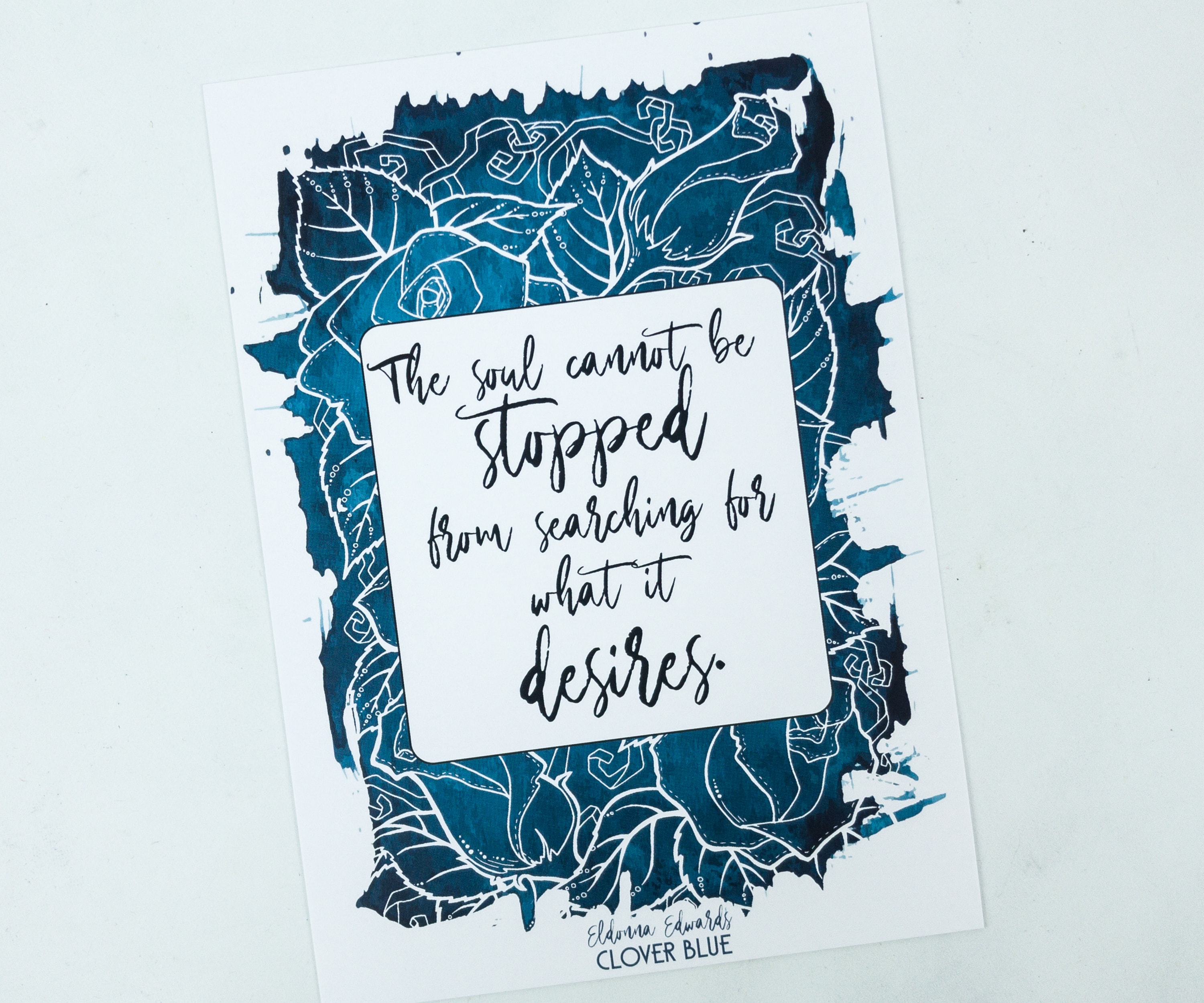 Poster. The poster for this month features a quote from Eldonna Edwards:
The soul cannot be stopped from searching for what it desires.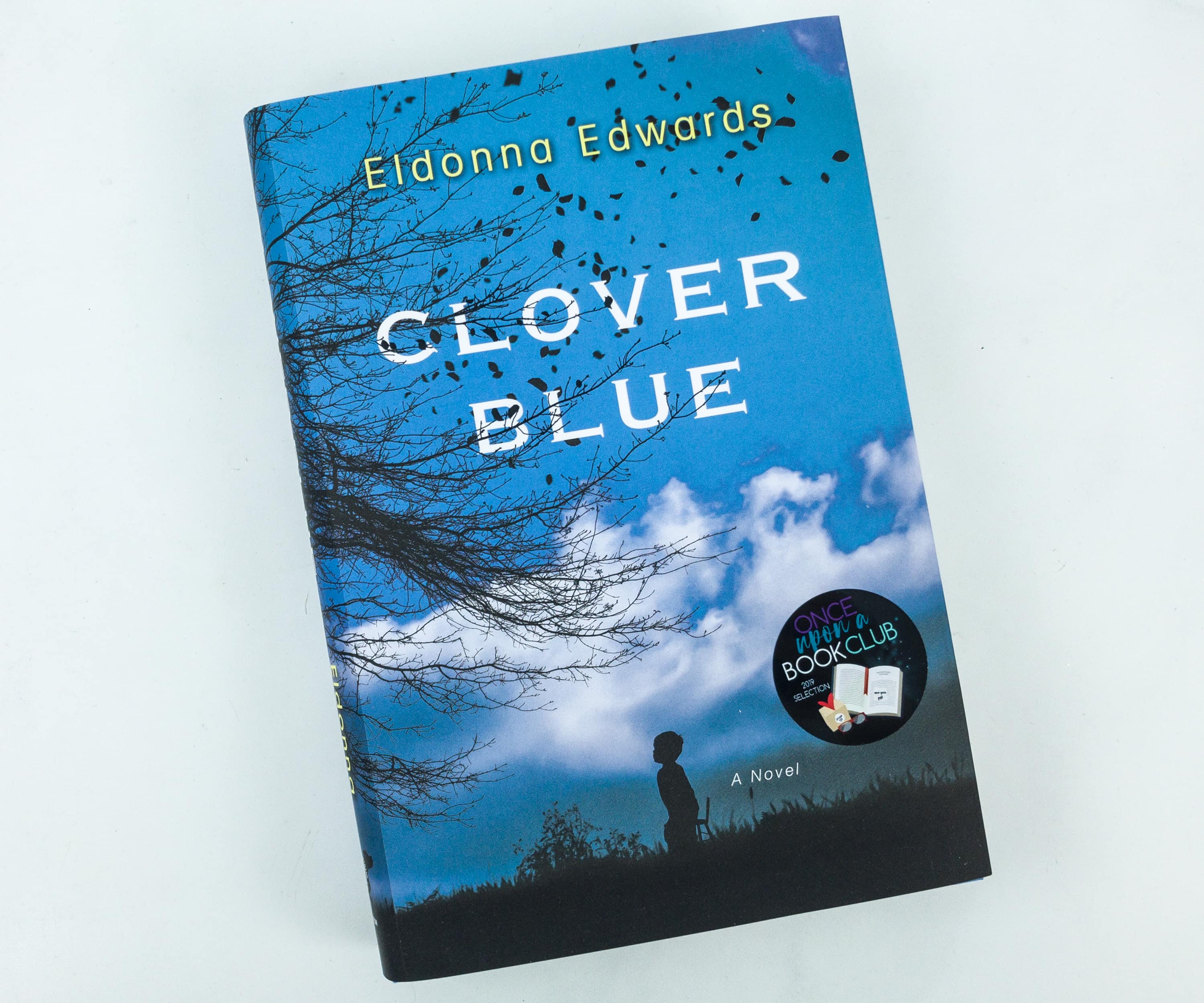 Clover Blue Eldonna Edwards ($17.10)
Set against the backdrop of a 1970s commune in Northern California, Clover Blue is a compelling, beautifully written story of a young boy's search for identity.

There are many things twelve-year-old Clover Blue isn't sure of: his exact date of birth, his name before he was adopted into the Saffron Freedom Community, or who his first parents were. What he does know with certainty is that among this close-knit, nature-loving group, he is happy. Here, everyone is family, regardless of their disparate backgrounds—surfer, midwife, Grateful Dead groupie, Vietnam deserter. But despite his loyalty to the commune and its guru-like founder Goji, Blue grapples with invisible ties toward another family—the one he doesn't remember.

With the urging of his fearless and funny best friend, Harmony, Clover Blue begins to ask questions. For the first time, Goji's answers fail to satisfy. The passing months bring upheaval to their little clan and another member arrives, a beautiful runaway teen named Rain, sparking new tensions. As secrets slowly unfurl, Blue's beliefs—about Goji, the guidelines that govern their seemingly idyllic lives, and the nature of family itself—begin to shift. With each revelation about a heartbreaking past he never imagined, Blue faces a choice between those he's always trusted, and an uncertain future where he must risk everything in his quest for the truth.

Part coming-of-age tale, part love story, part mystery, Clover Blue tenderly explores an unconventional but no less complex family that resonates with our deep-rooted yearning for home.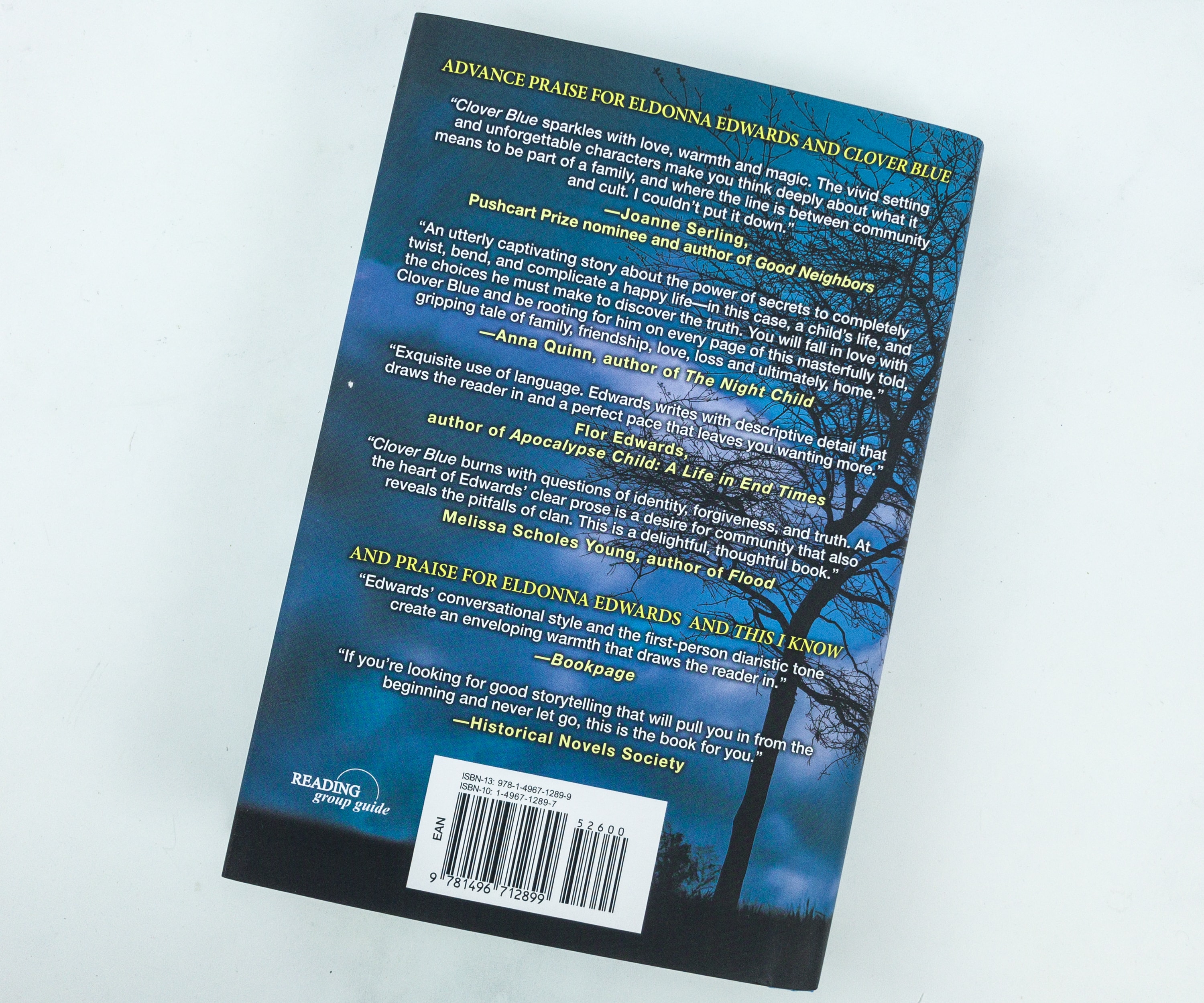 This book appeals to fans of coming-of-age stories and historical fiction like me!
The synopsis of the book is printed on the flap. Reading this made me excited!
The first gift is to be opened when you reach page 81!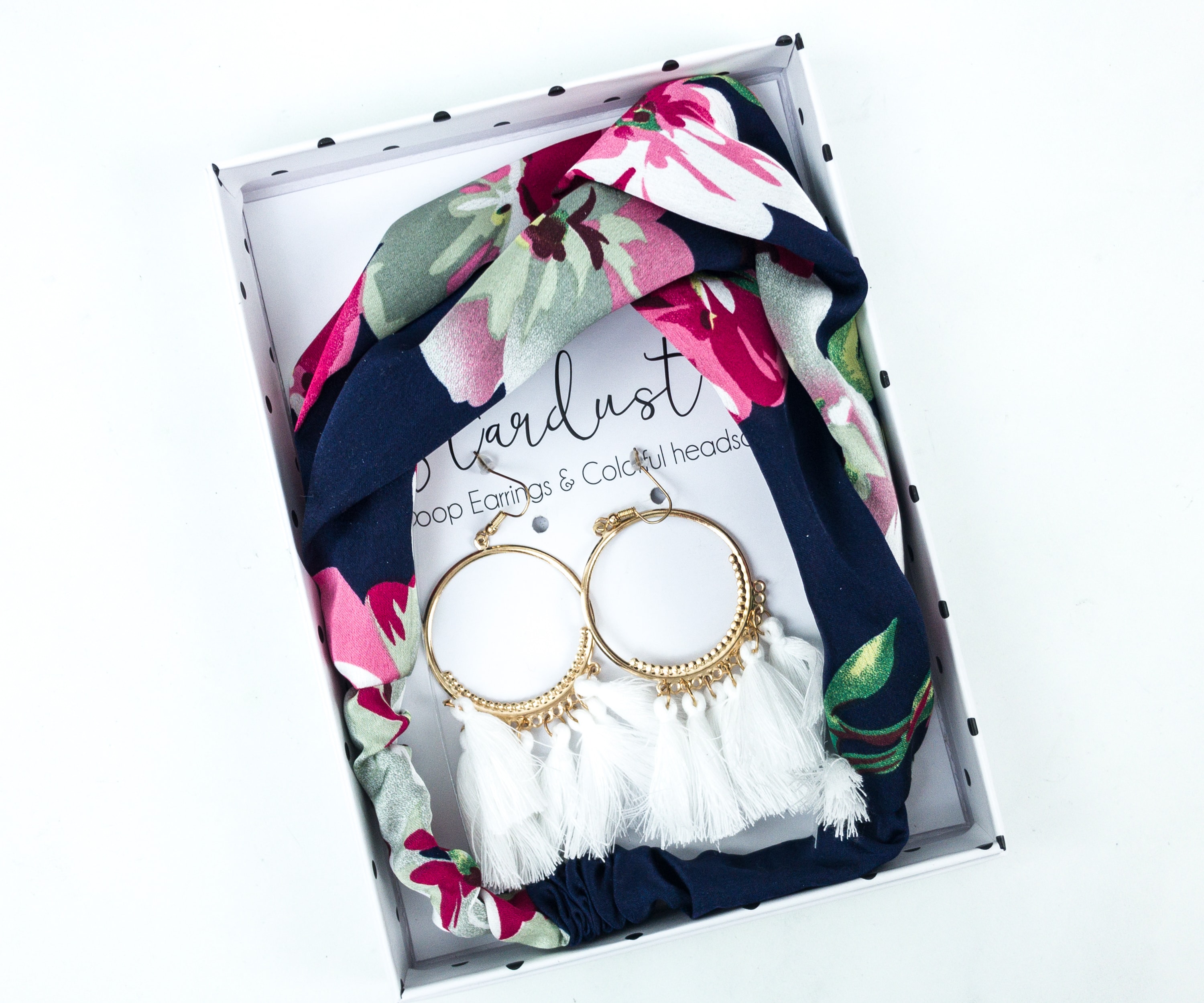 Stardust Tassel Earrings and Headband. The boho-inspired accessories came in a nice giftable box.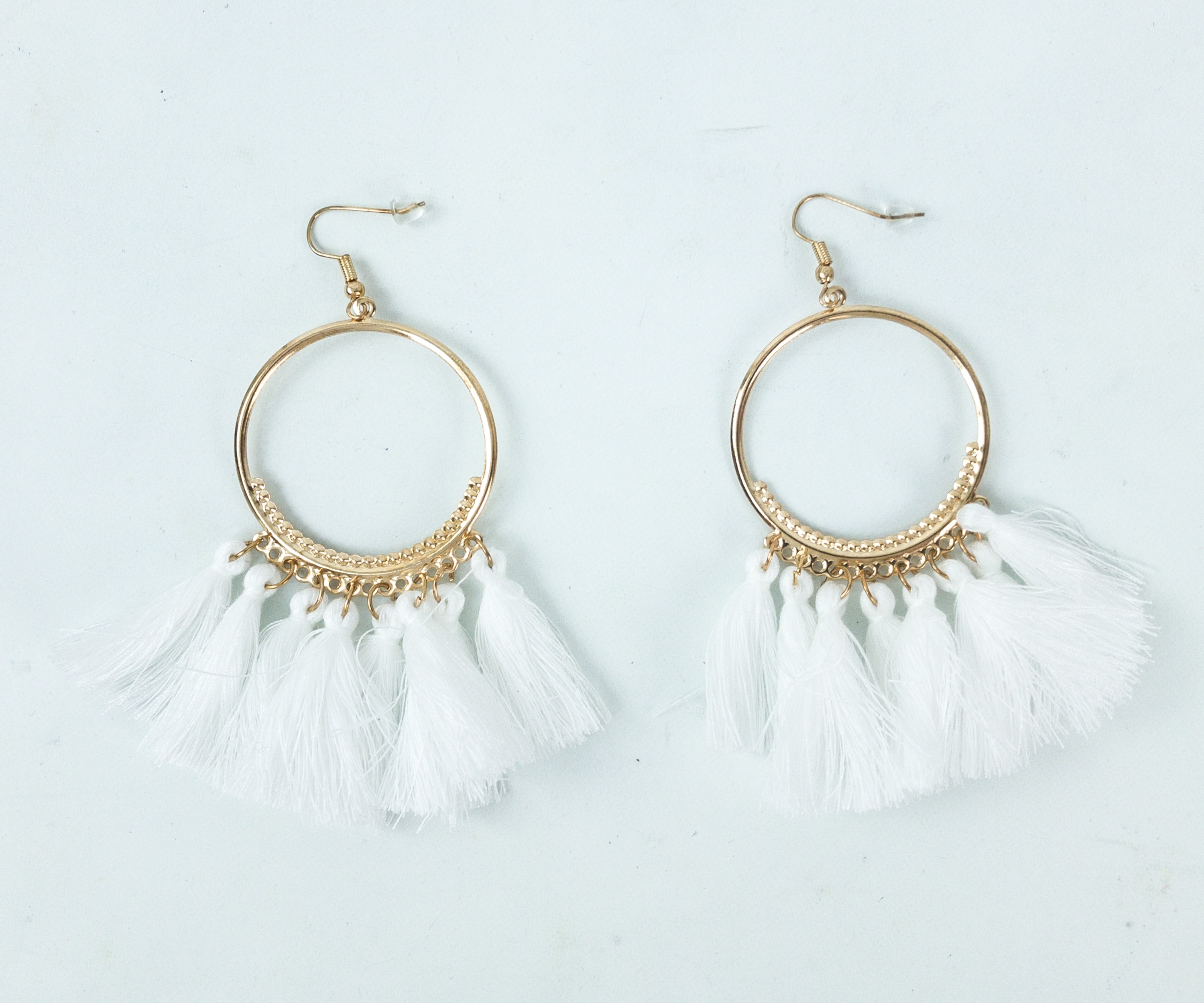 I've seen these tassel earrings at all the fancy boutiques! They're really on-trend right now for summer and are nice and fluffy. I love that the tassel makes them so light to wear.
The headband is a satin floral print. It's really cute. Note: if you have a larger head (I do) it runs a bit small. I was able to wear it but it didn't stay in place very well.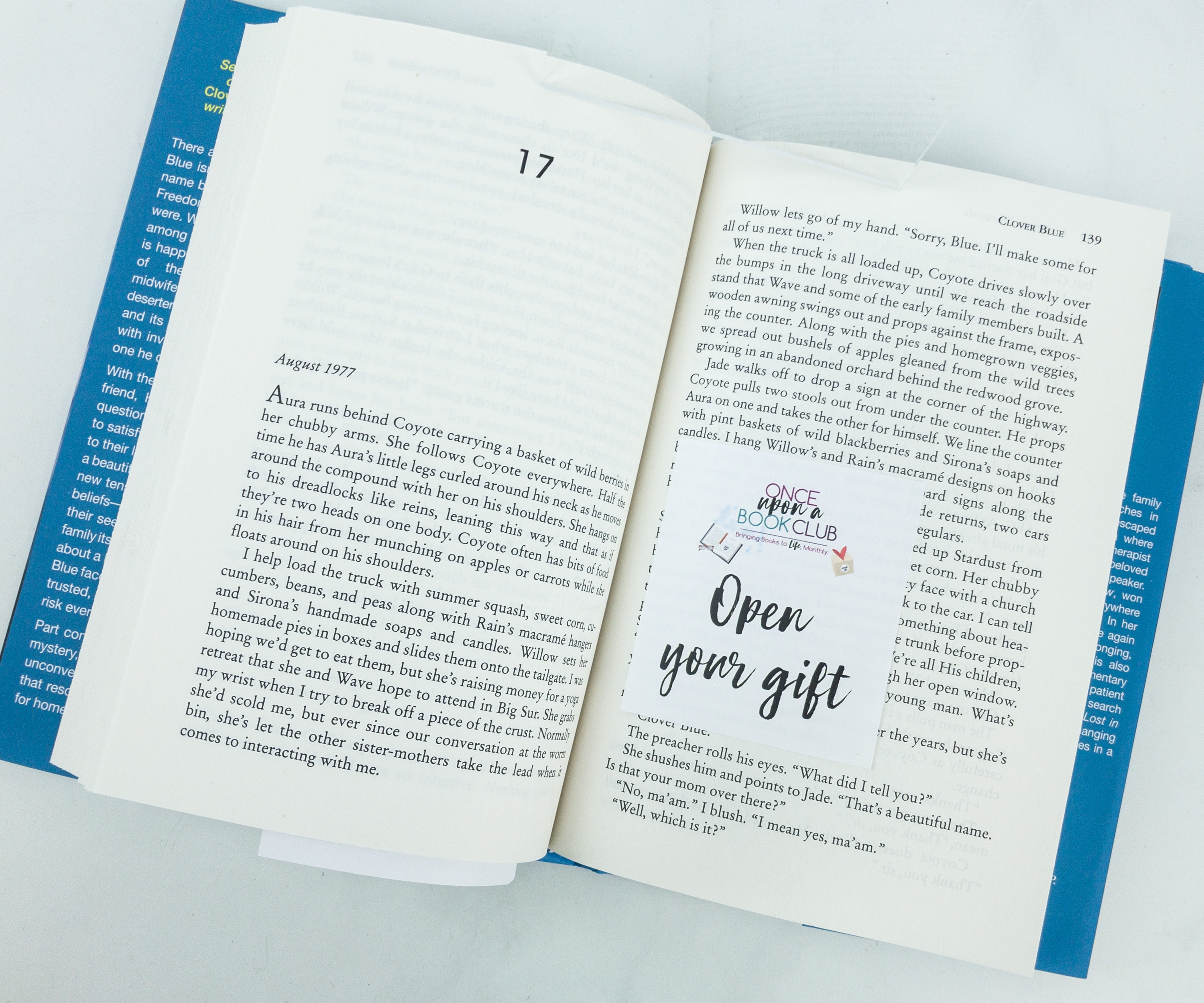 I opened the next gift upon reaching page 139!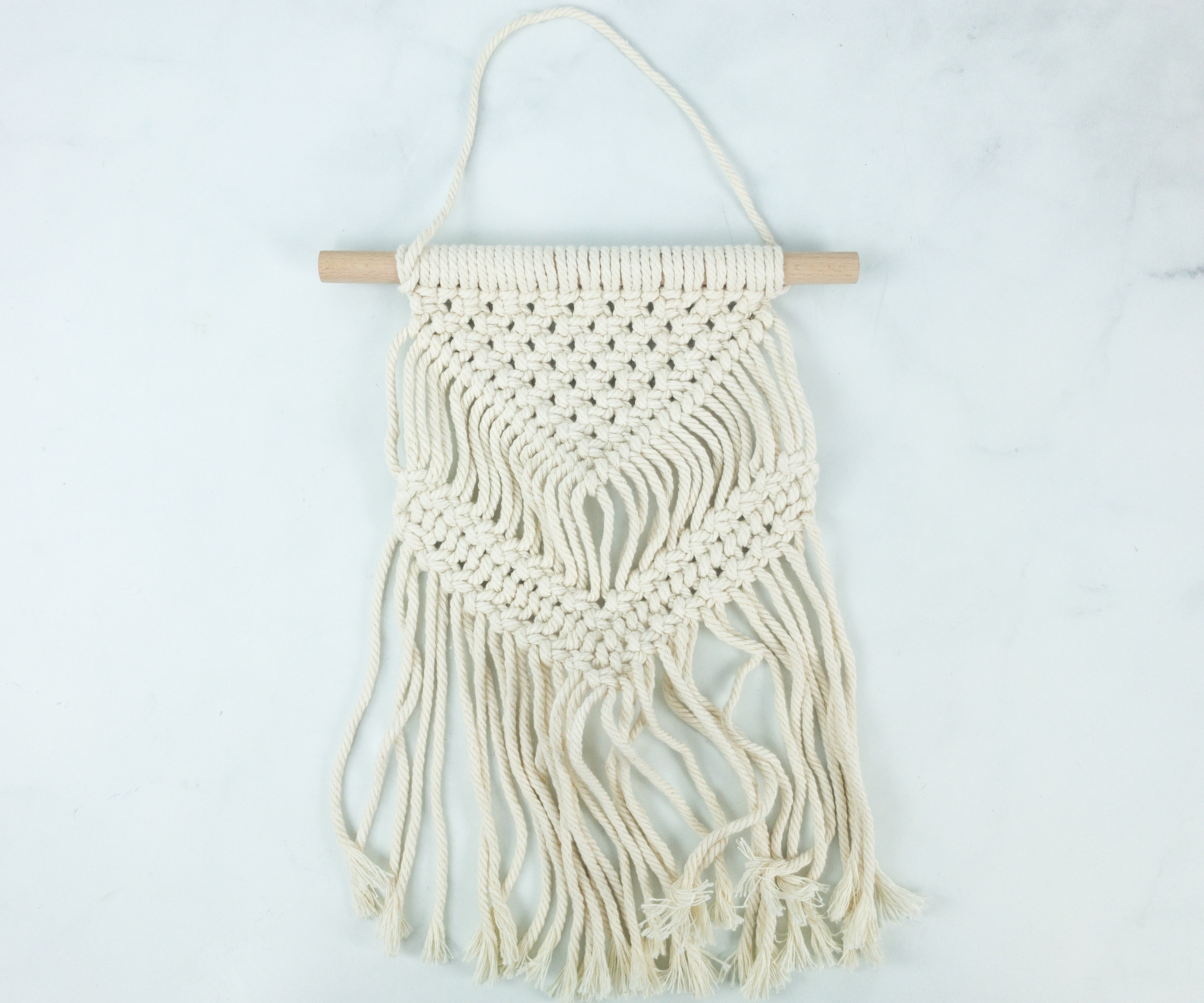 Macrame Wall Hanging. I love when you get cool decor in a subscription box. This macrame wall hanging is really well made. It's small enough that you could use it to decorate with in an office space but not so small that you couldn't use it in your house. I'm using it as decor in the bathroom.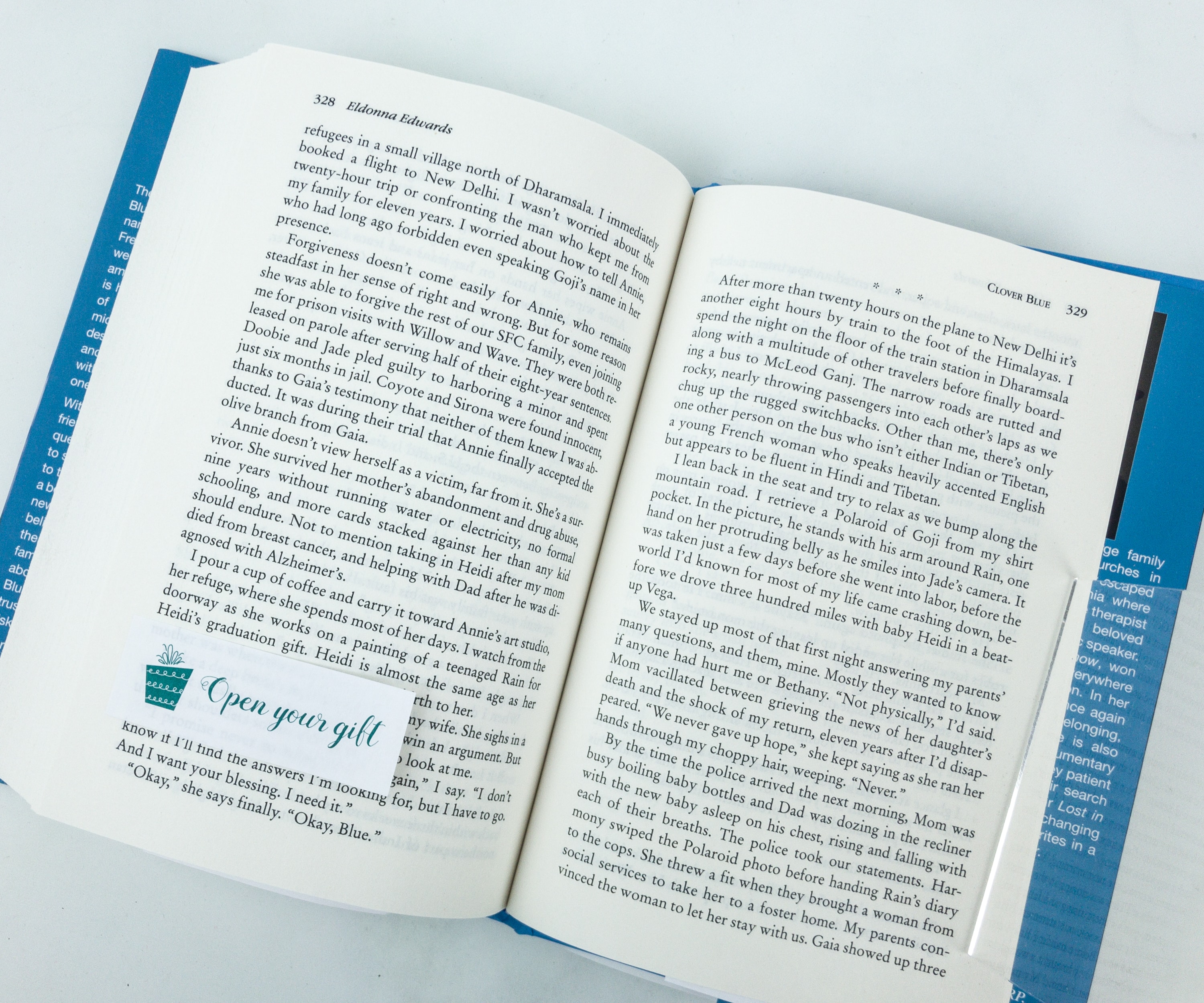 Page 238 meant another gift is to be opened.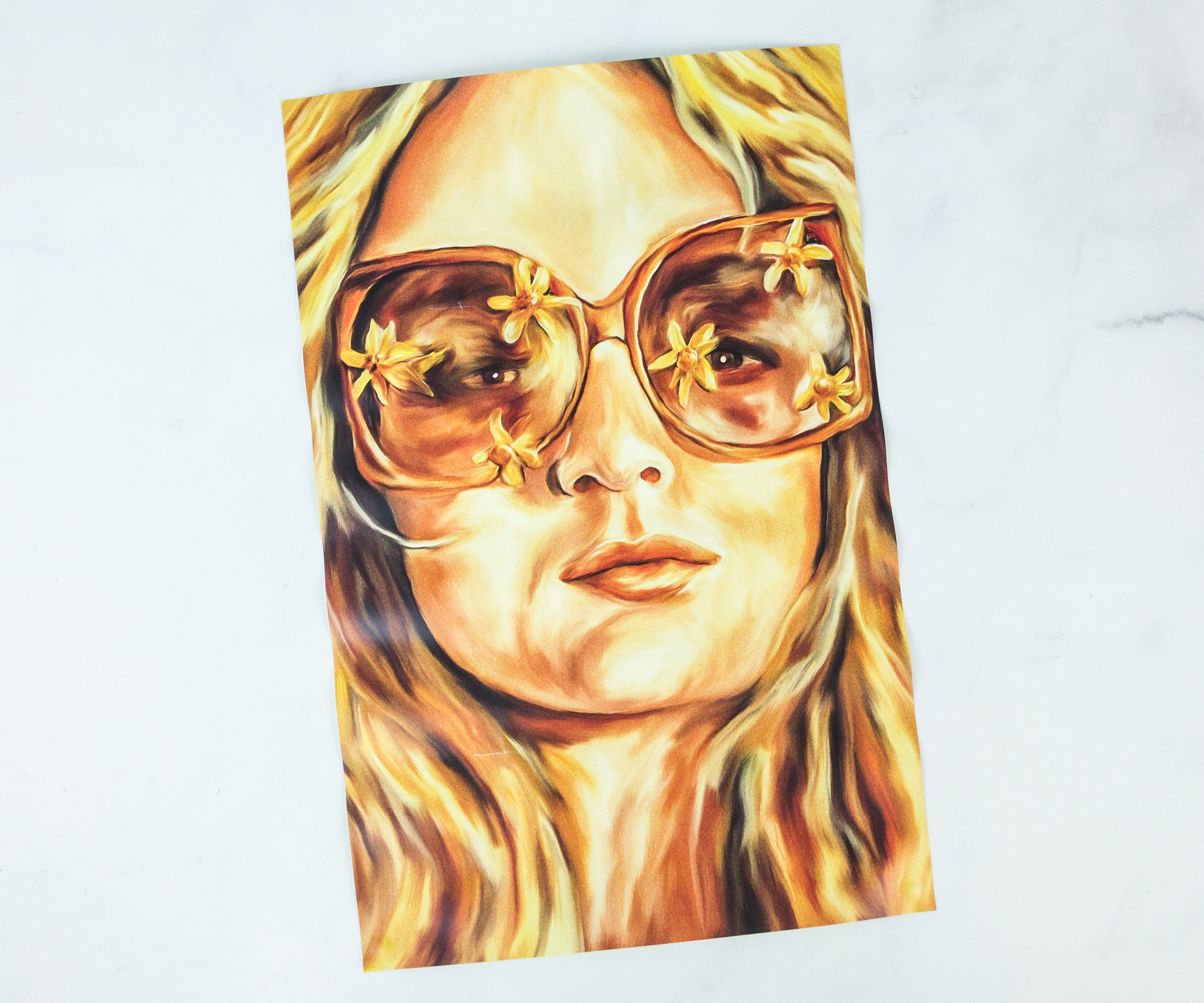 A cool art card! It's the same one mentioned in the book, the one Annie is painting for Heidi's graduation gift.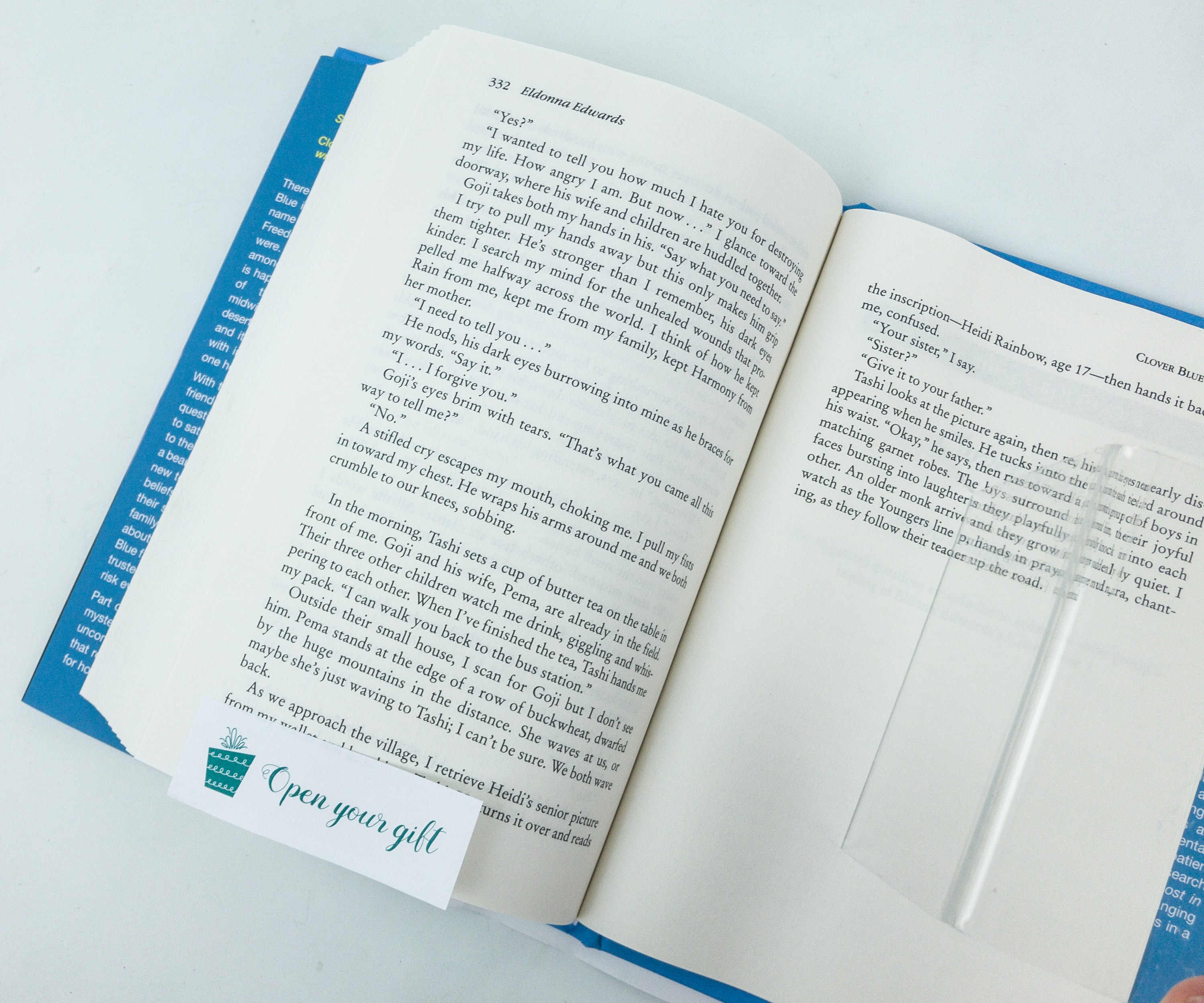 Next signal to open a gift is on page 332! This one is an immersive gift, a copy of Heidi's senior picture.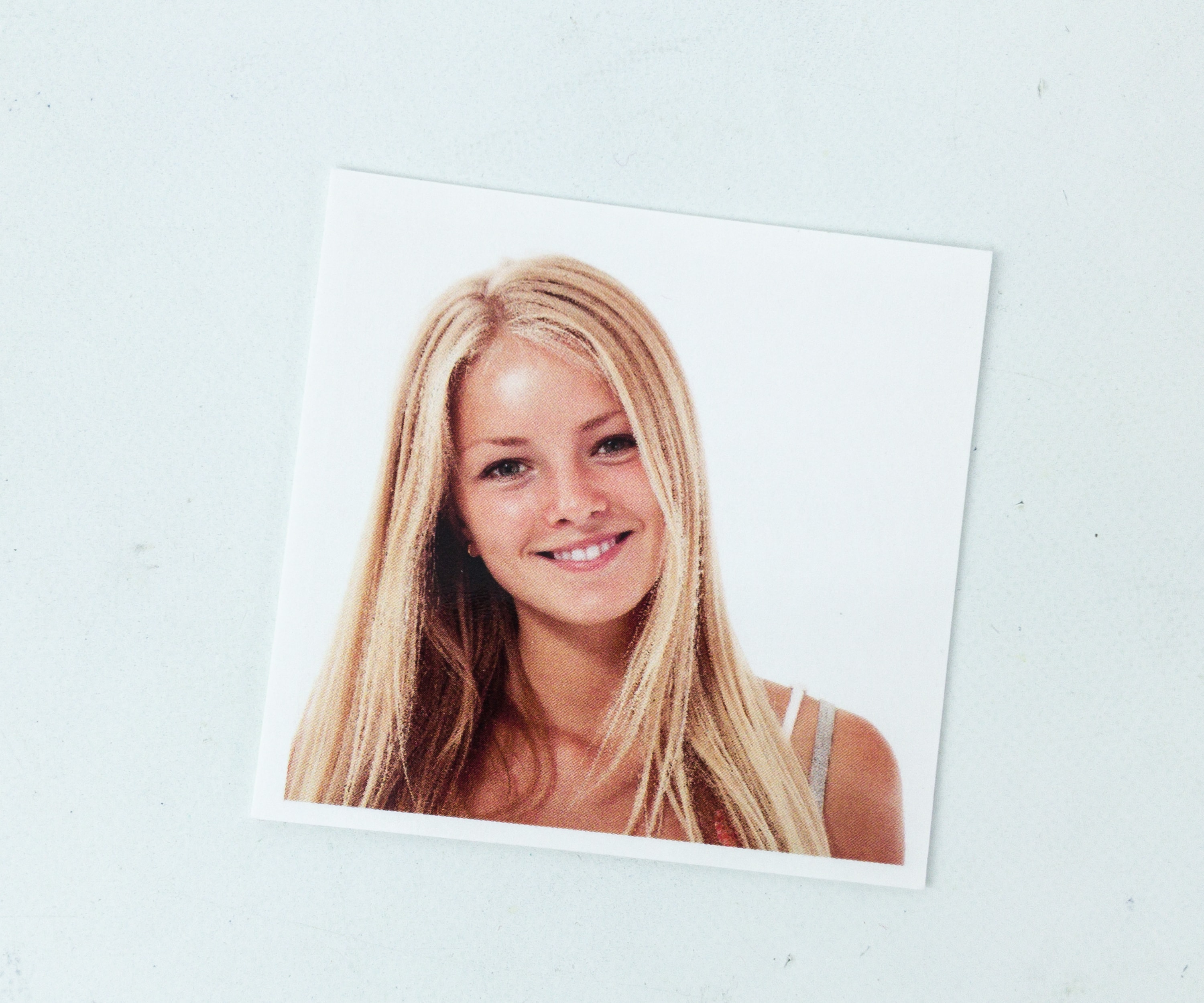 It transports you easily into the book. And she's pretty!
At the back, there's a handwriting of Heidi's full name and her age.
Once Upon a Book Club makes reading a more immersive experience by sending gifts related to the story. I'm really enjoying it. This month's book choice is right up my alley, it kept me engrossed until the last page. Many of the gifts are fun and useful as well. My favorite is, of course, the tassel earrings! They're perfect to wear this summer. The headband is also nice, although I had a bit of a problem with the sizing. I'm happy overall, and I can't wait for my next book!
What do you think of this month's Once Upon a Book Club?