Nicely Noted is a monthly greeting card subscription. With every mailing, you'll receive a collection of handmade letterpress cards plus the stamps to send them. This is art to give away, not to keep! This subscription is absolutely perfect for anyone who wants to start (or continue) sending letters in the mail to family and friends.
DEAL: You can get 20% off from your first month by using the code NICE20.
The packaging is simple, but what's important is that the items arrive in great condition. Everything fits a small white envelope.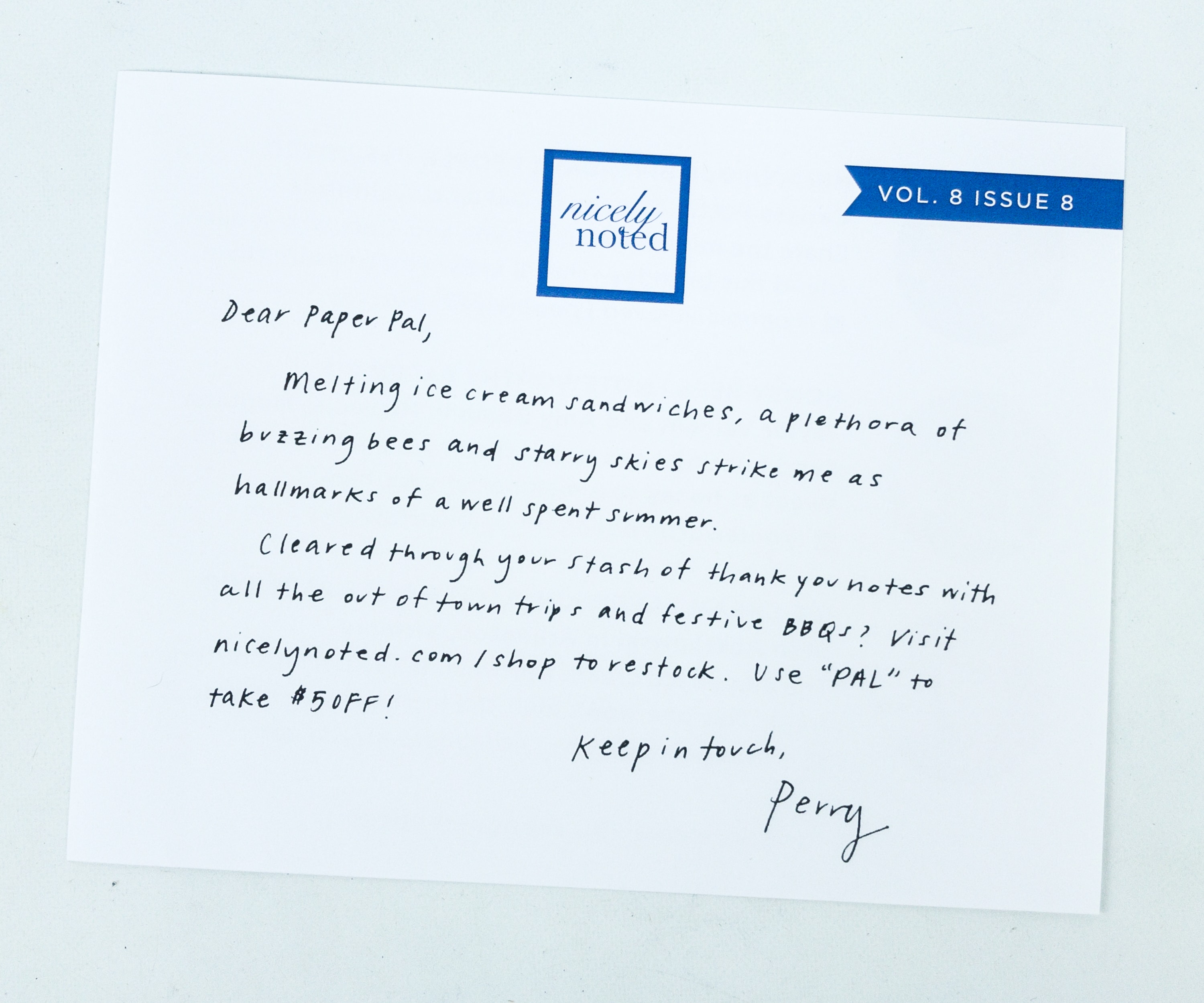 There's a letter from Nicely Noted.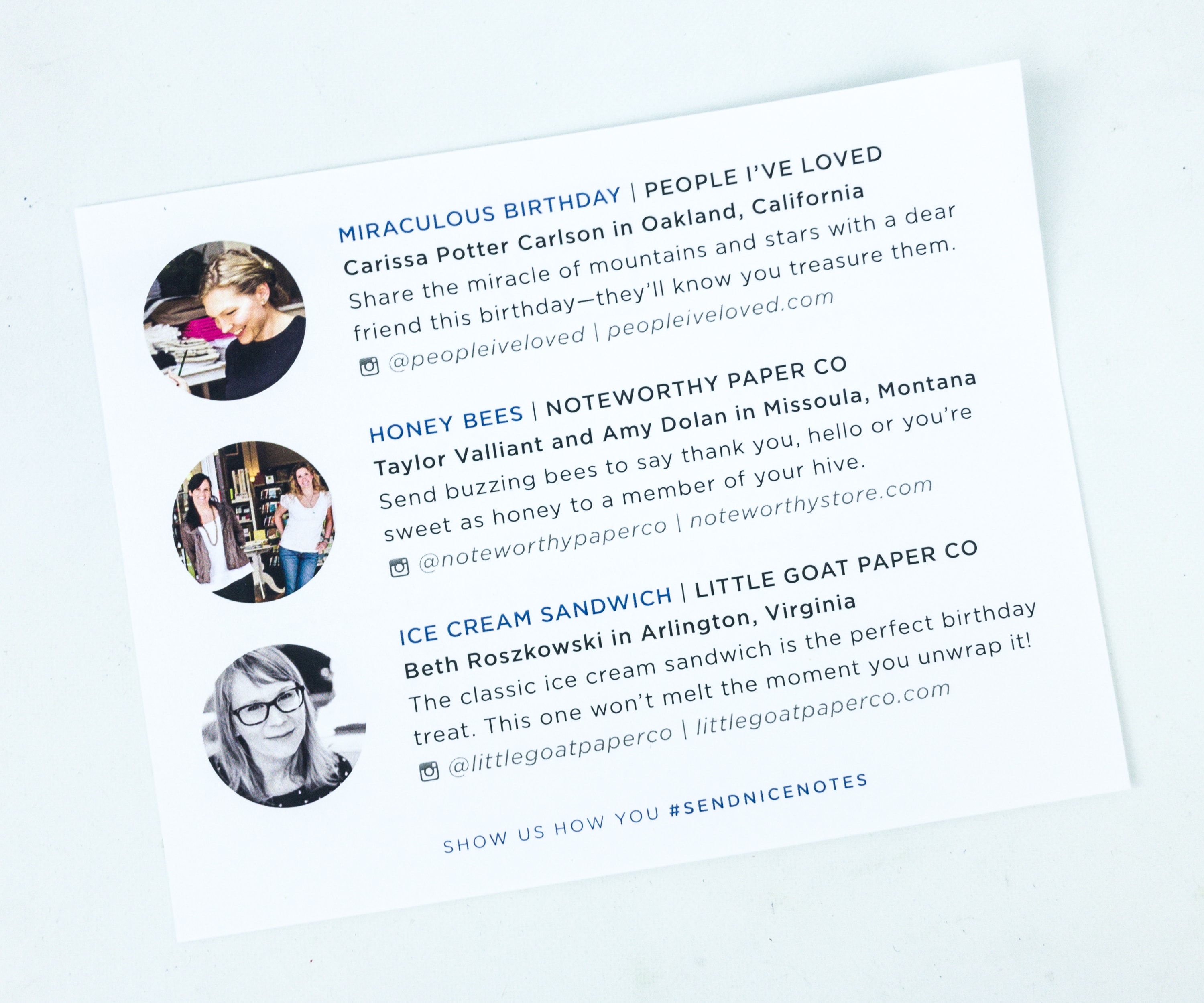 The card features artists behind this month's collection of letterpress cards. It's nice that Nicely Noted introduces their artists and the story behind them too.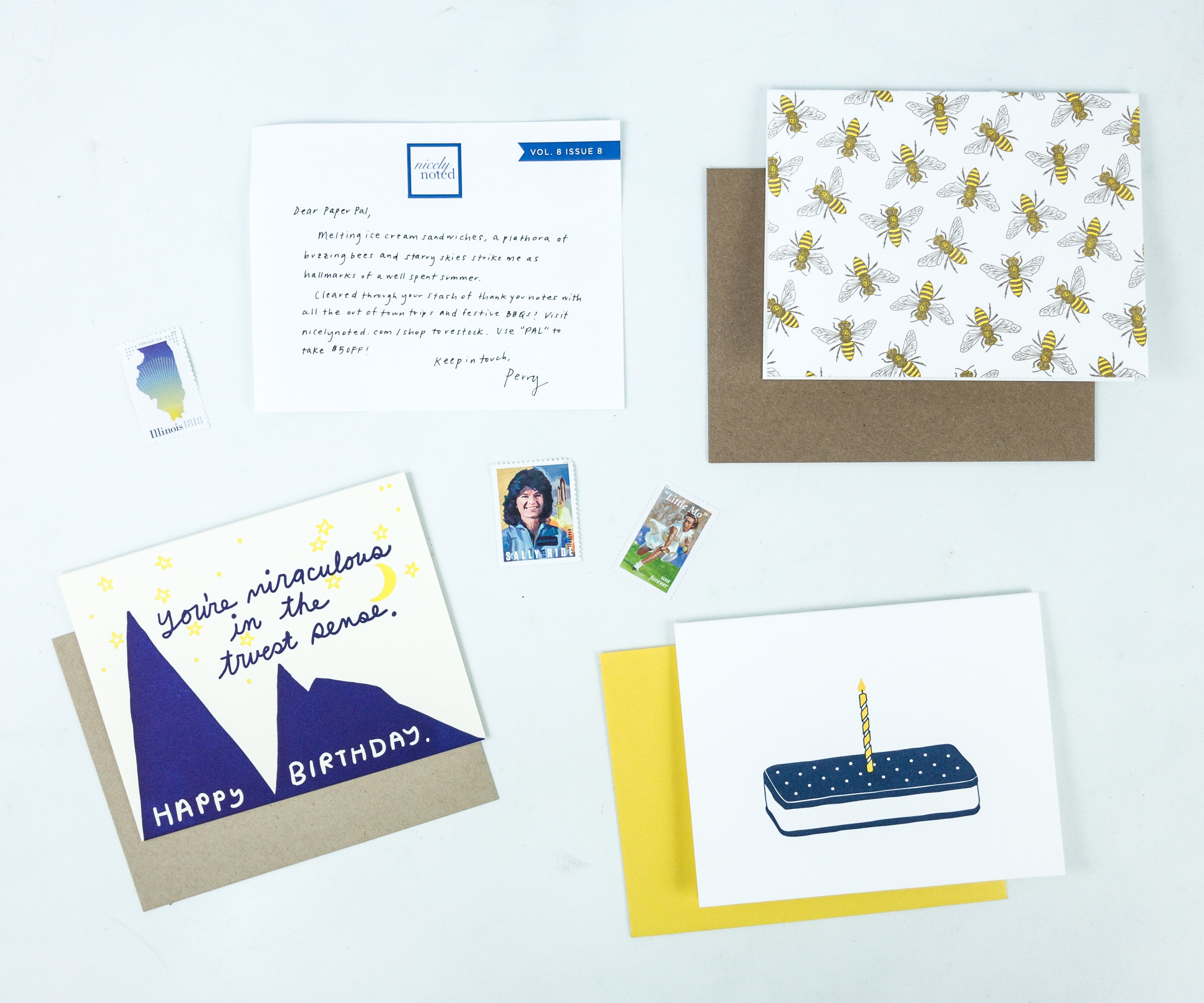 Everything I received this month!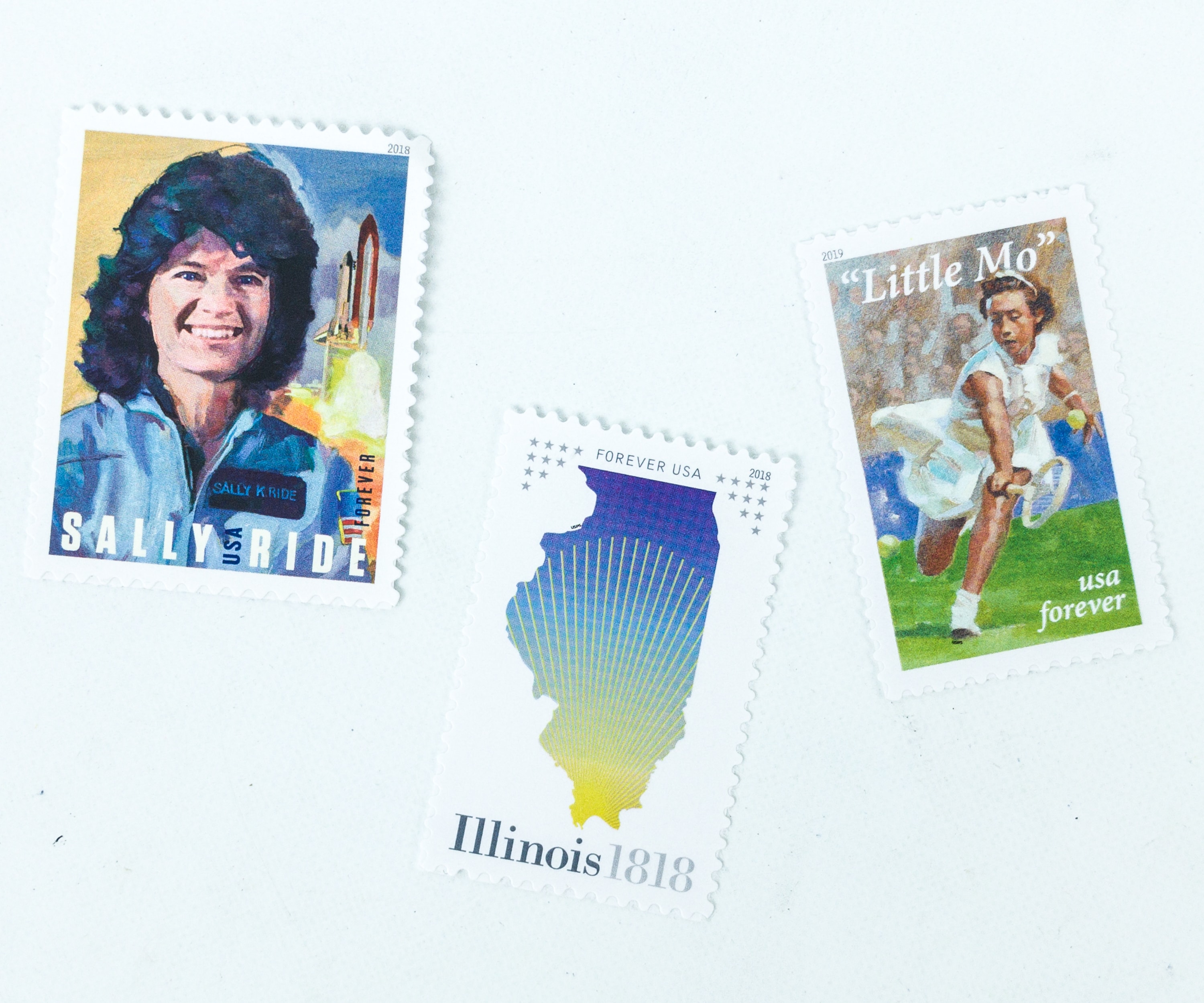 Mail Stamps. With every mailing, you will receive 3 stamps that you can mix and match with the cards.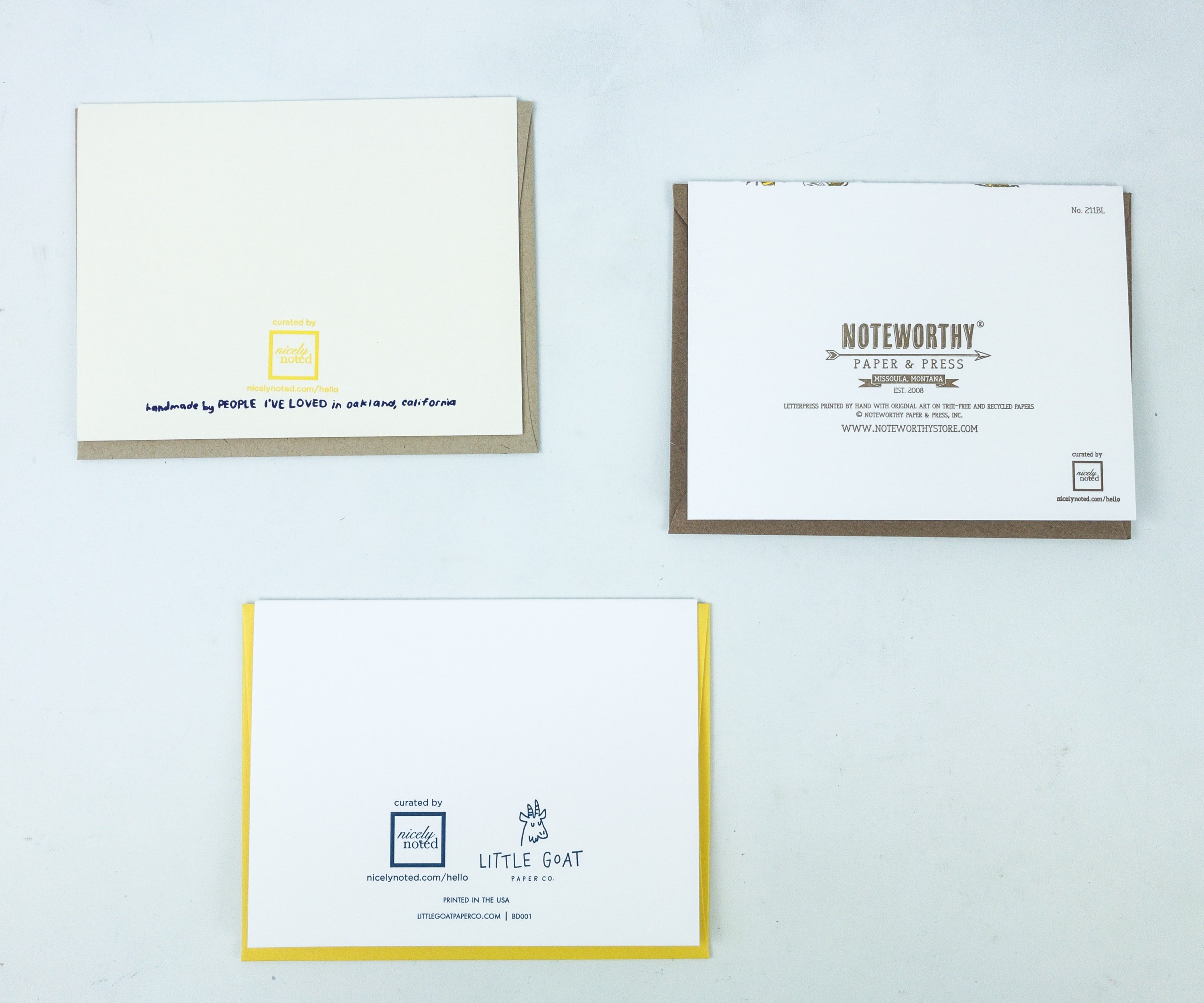 I got three cards with envelopes.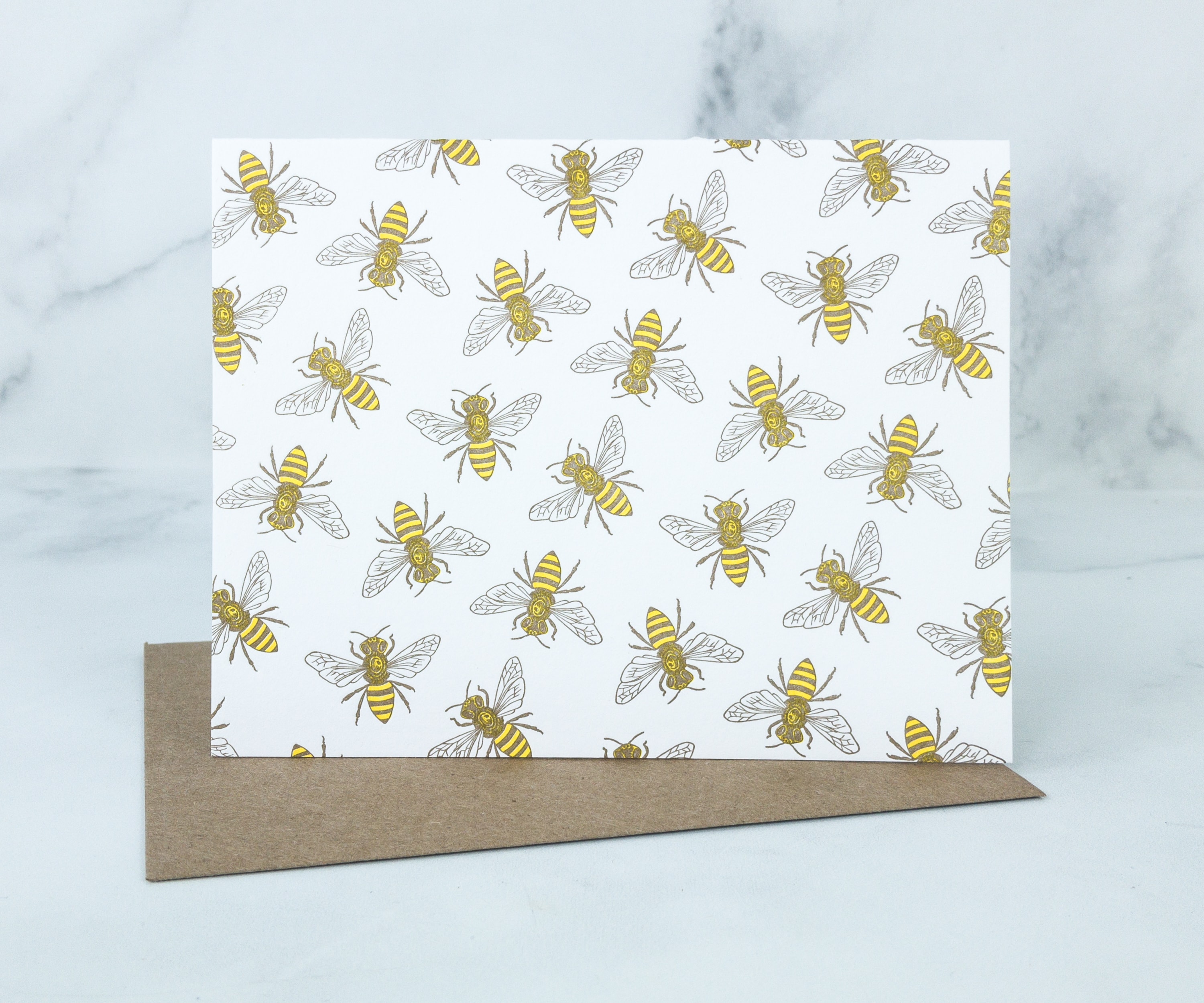 Noteworthy Paper & Press Bee Greeting Card ($5) What a BEEutiful card! This bee-filled card can be used to say hello or even to tell someone that you BEElieve in them. The punsibilities are pretty much endless, you just have to BEE creative. ???
Little Goat Paper Co. Ice Cream Sandwich Birthday Card ($4.50) Ice cream sandwich to replace a birthday cake? Why not! This card is simple yet cute, featuring an ice cream sandwich and a yellow celebratory candle on top.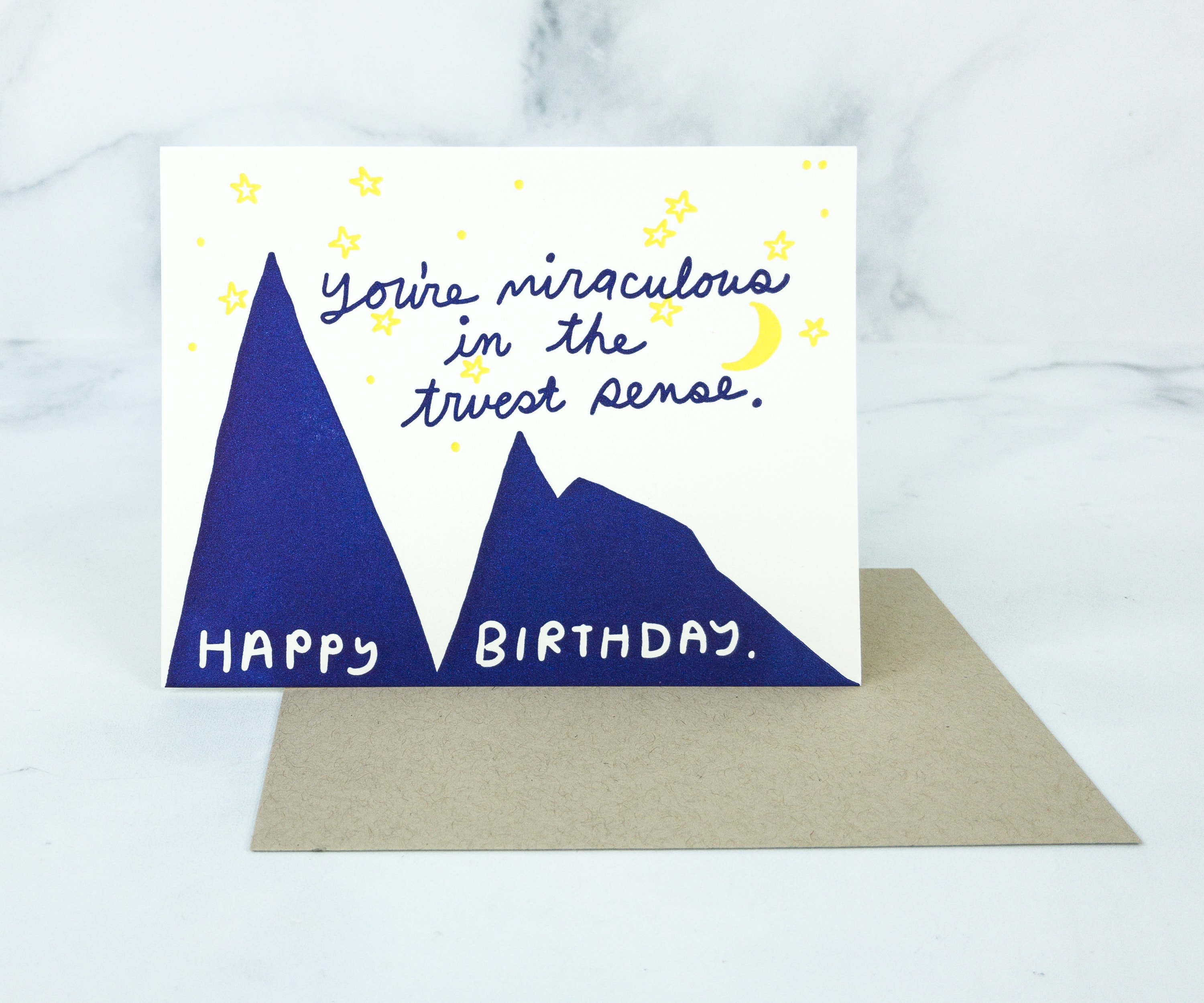 Nicely Noted Happy Birthday Card. This is one of the most heartwarming cards I've seen recently, it says "you're miraculous in the truest sense." The handwritten font and the doodles make it look warm and friendly.
This month's package includes two birthday cards and one "just because" card, and I'm pretty much satisfied! I love how the designs subtly remind us of the joys of summer, from the bees to the ice cream sandwich to the starry skies. For those who still regularly send stuff in the mail or those want to relive the good old days of handwritten messages, this subscription is one of the best ways to get your hands on some high-quality cards. They even send stamps with the cards!
What do you think of this month's cards?