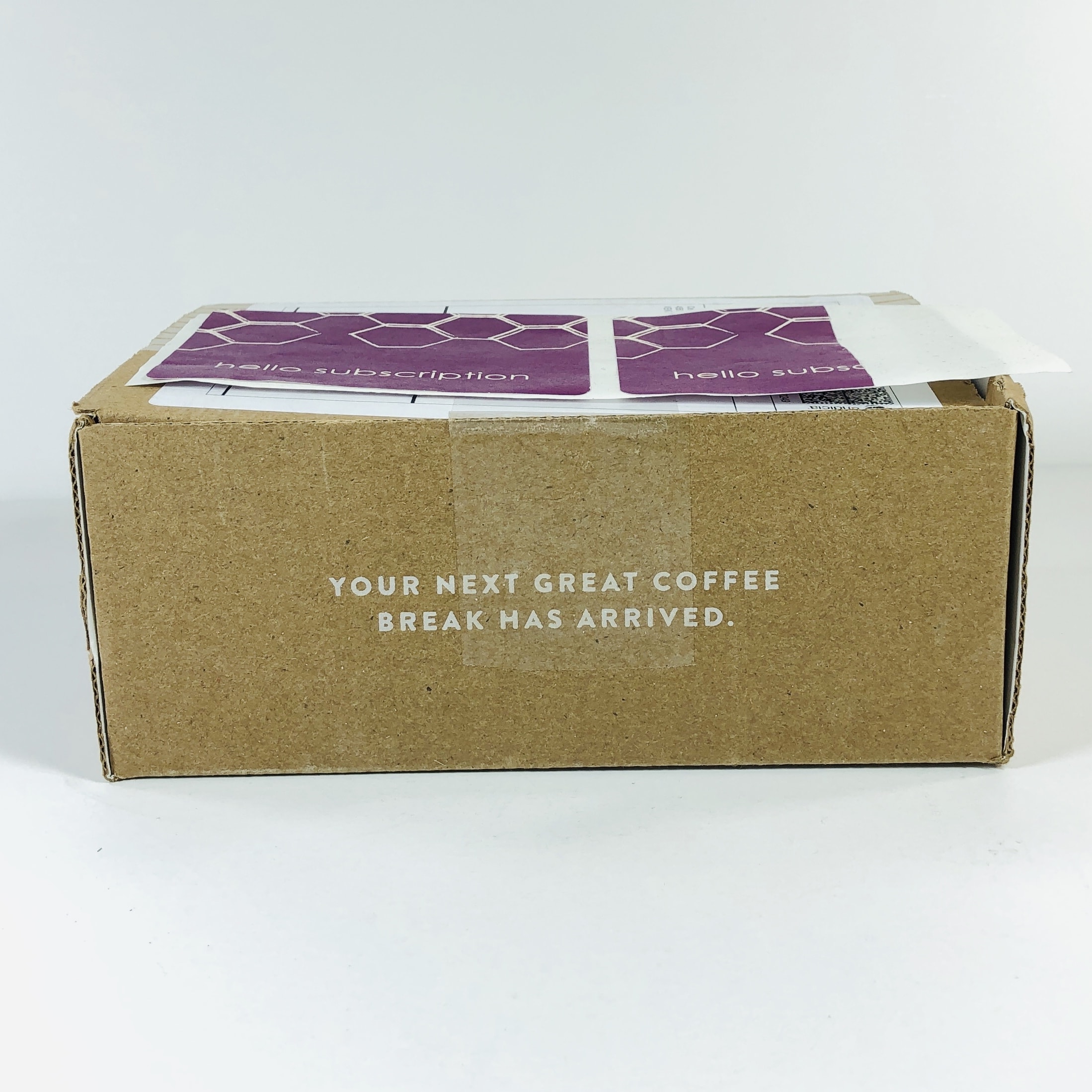 MistoBox delivers hand-selected coffees from unique artisan coffee roasters across the country. Each box contains a 12-ounce bag of whole bean or ground coffee. When you sign-up, you answer a short quiz so that your subscription can be customized to your preferences. It also ships on your preferred schedule. You can pick your tier – Basic is $11.95 plus $5 shipping while Deluxe is $14.95 plus $5 shipping for one bag of whole beans per month (or per week, 2 weeks, or however you set your delivery). Price drops for longer subscription terms.
DEAL: Save $10 on your first box. Use coupon code V7PP.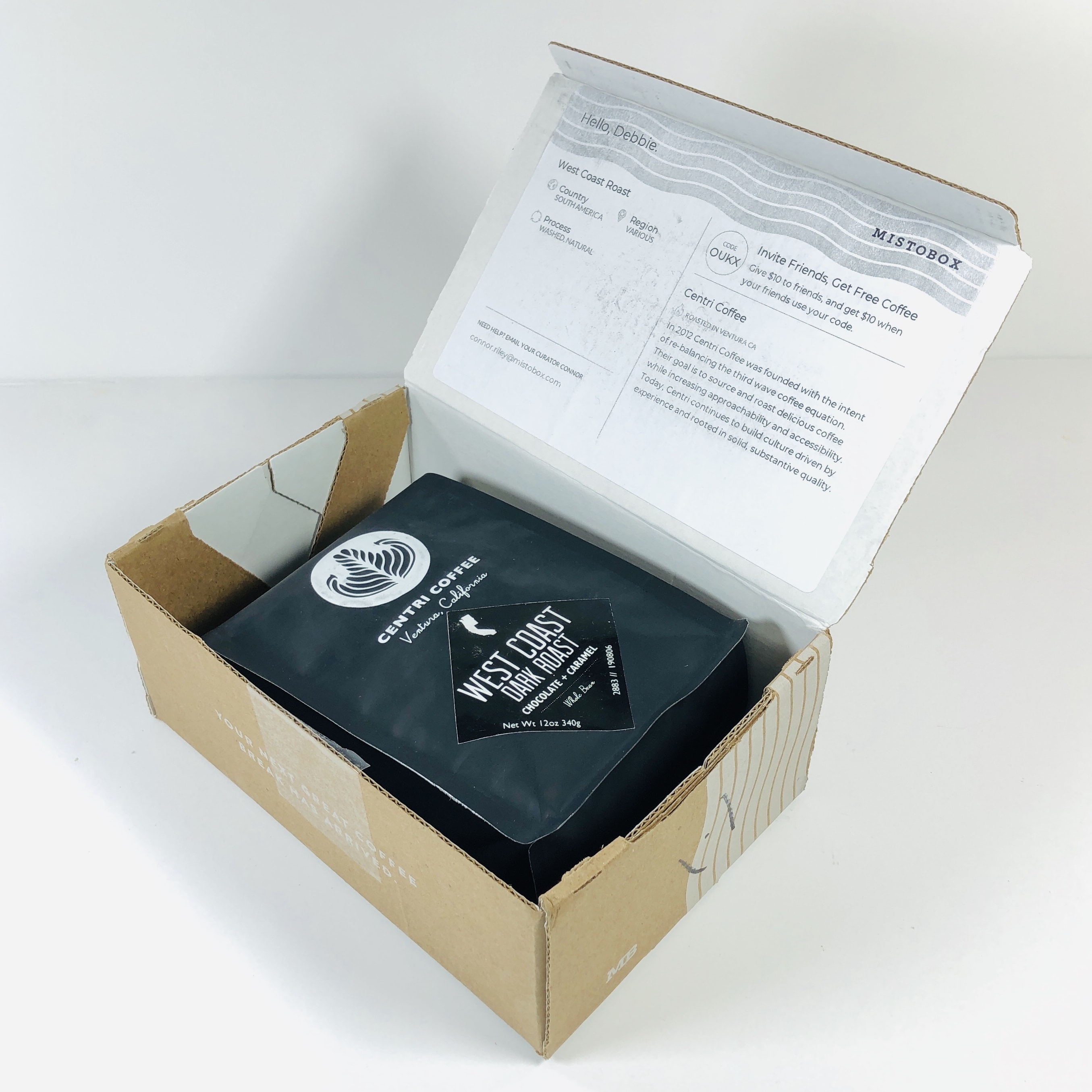 I am reviewing the Basic Whole Bean level, which is a total of $16.95 per shipment.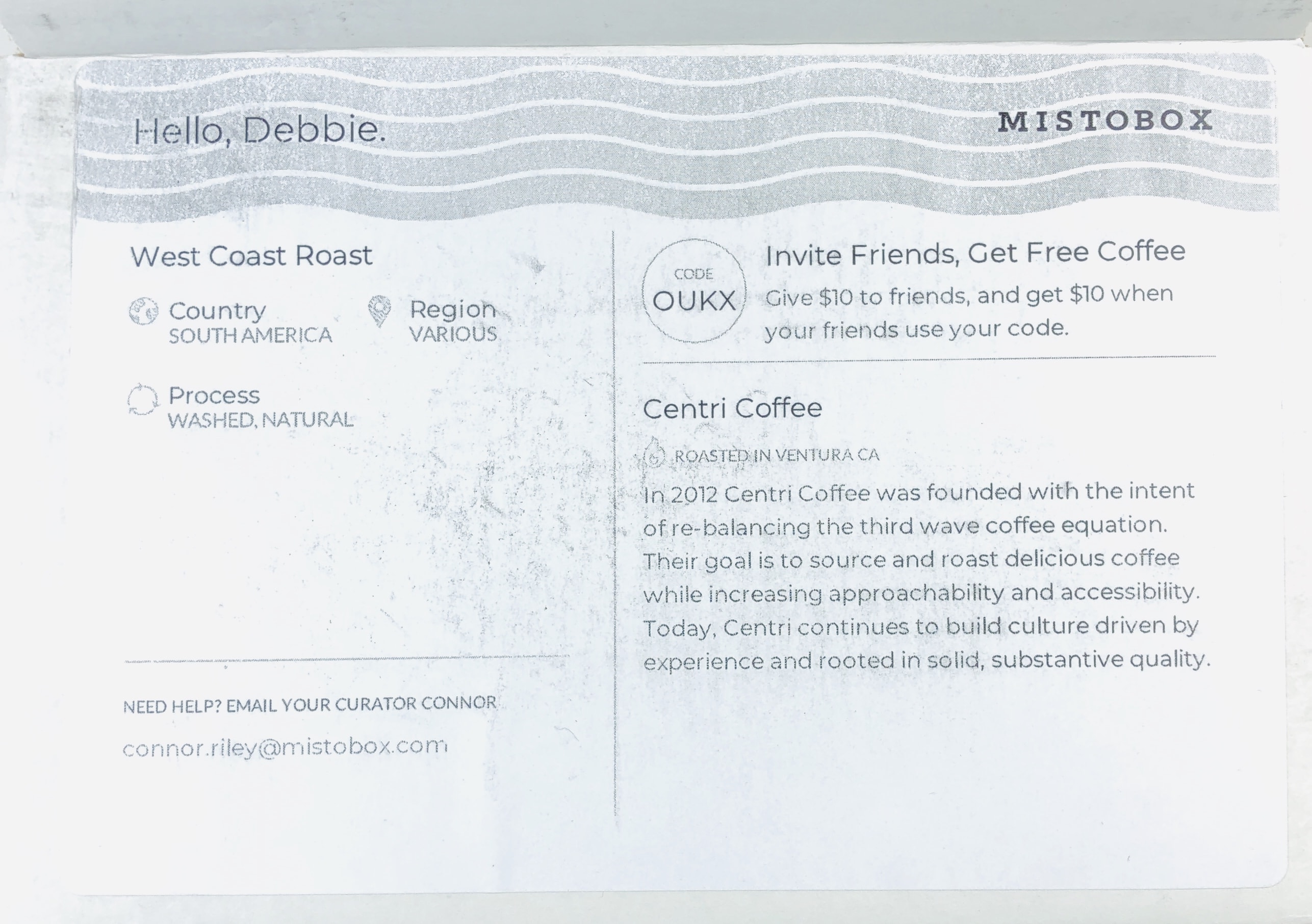 You get a little information about the origin of the coffee and the production and roasting, but it is still simple, and you aren't bombarded with cards, stickers, or promotions. This was on the inside of the shipping box.
Everything in my August 2019 MistoBox!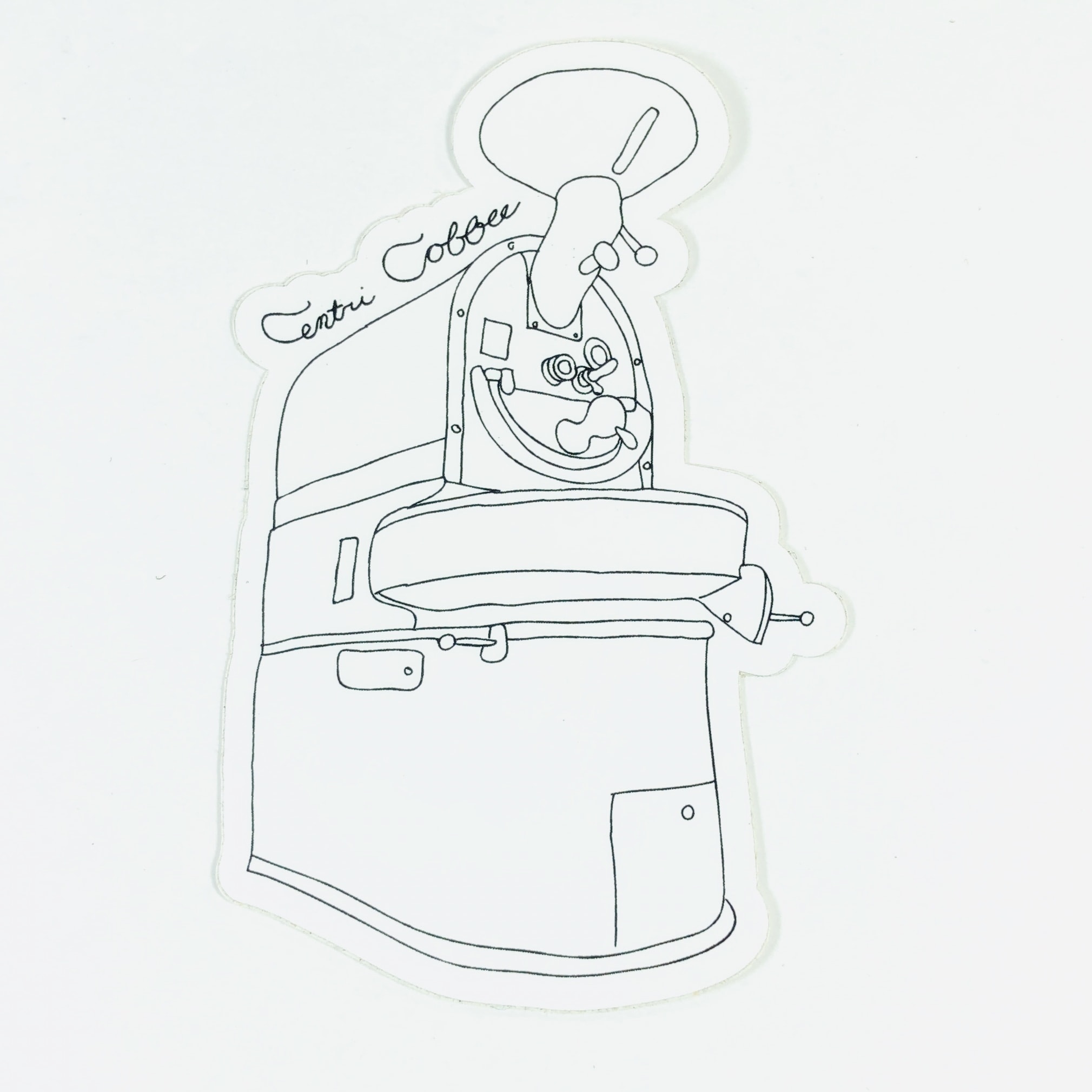 Check out this cool coffee roaster sticker!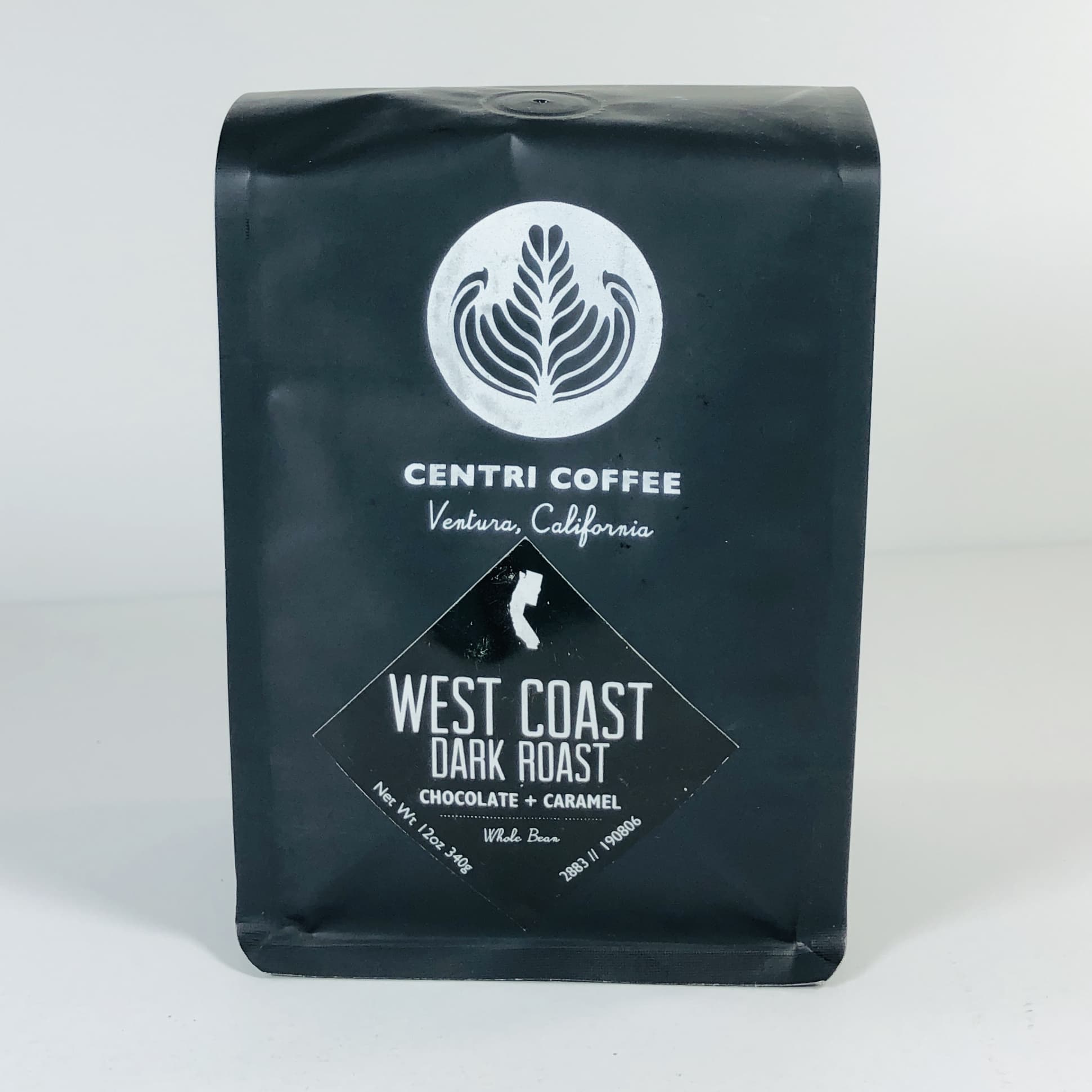 Centri Coffee West Coast Dark Coast ($12) Centri Coffee is located in Ventura, California and this blend is made with beans from South America. Flavor notes include chocolate and caramel and that sounds pretty darn good to me!
The brand's philosophy was on the back of the bag.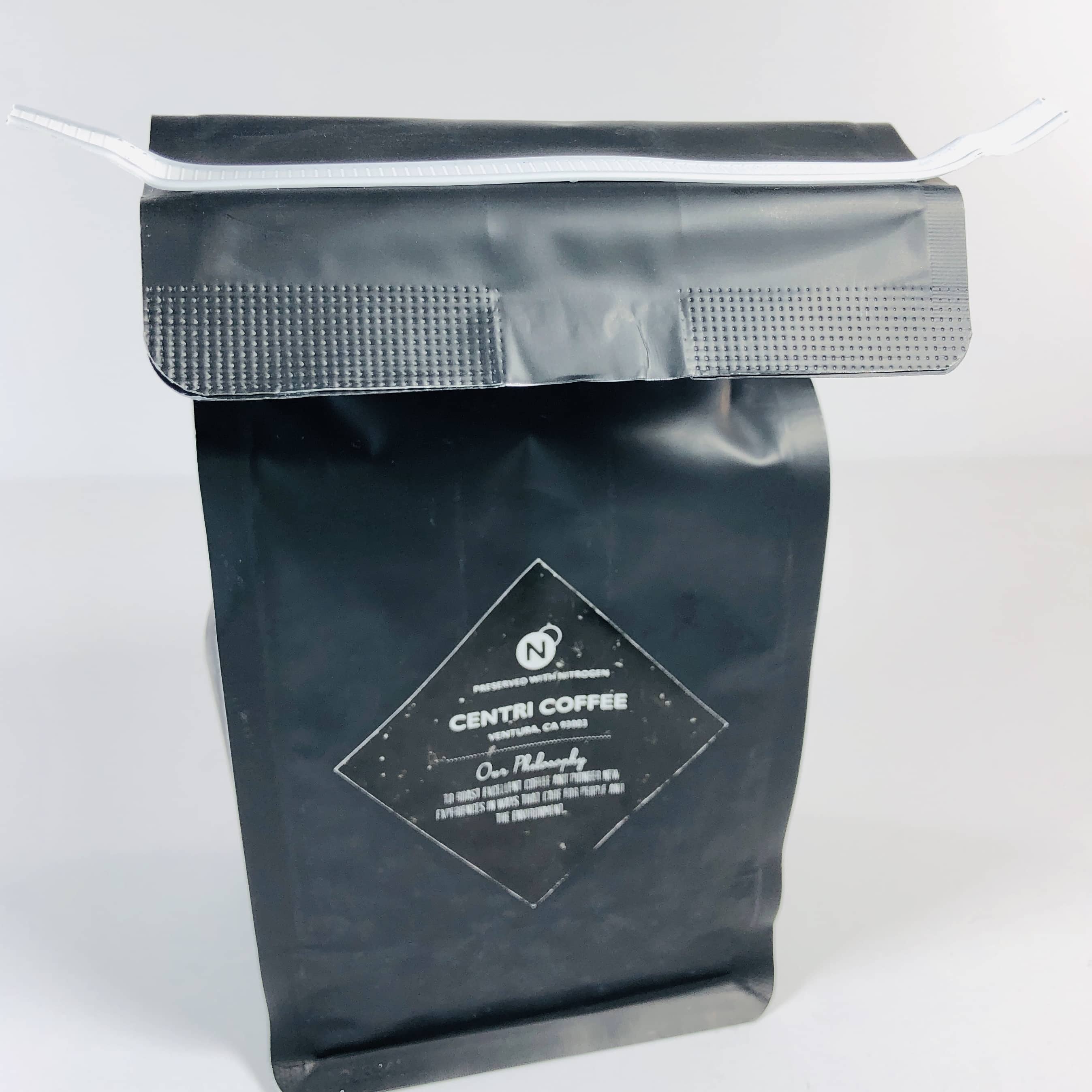 The bag was sealed so I trimmed it with scissors to get it open. The scent of the freshly roasted beans was amazing!
I handed this over to my daughter to try since she drinks the most coffee in our household. She said it was roasted to perfection and had more of a chocolate flavor than caramel. She ground the beans by hand and then used a drip coffee maker to prepare.
The August MistoBox selection from Centri Coffee was a big hit here! It is worth noting that you can let MistoBox pick your coffee or you can add selections to your Brew Queue. Shipping is quick and the quality is always superb. I even plan on using this particular coffee to make Tiramisu! MistoBox is a great way to learn about new roasters you may have never heard of before.
Are you getting MistoBox?