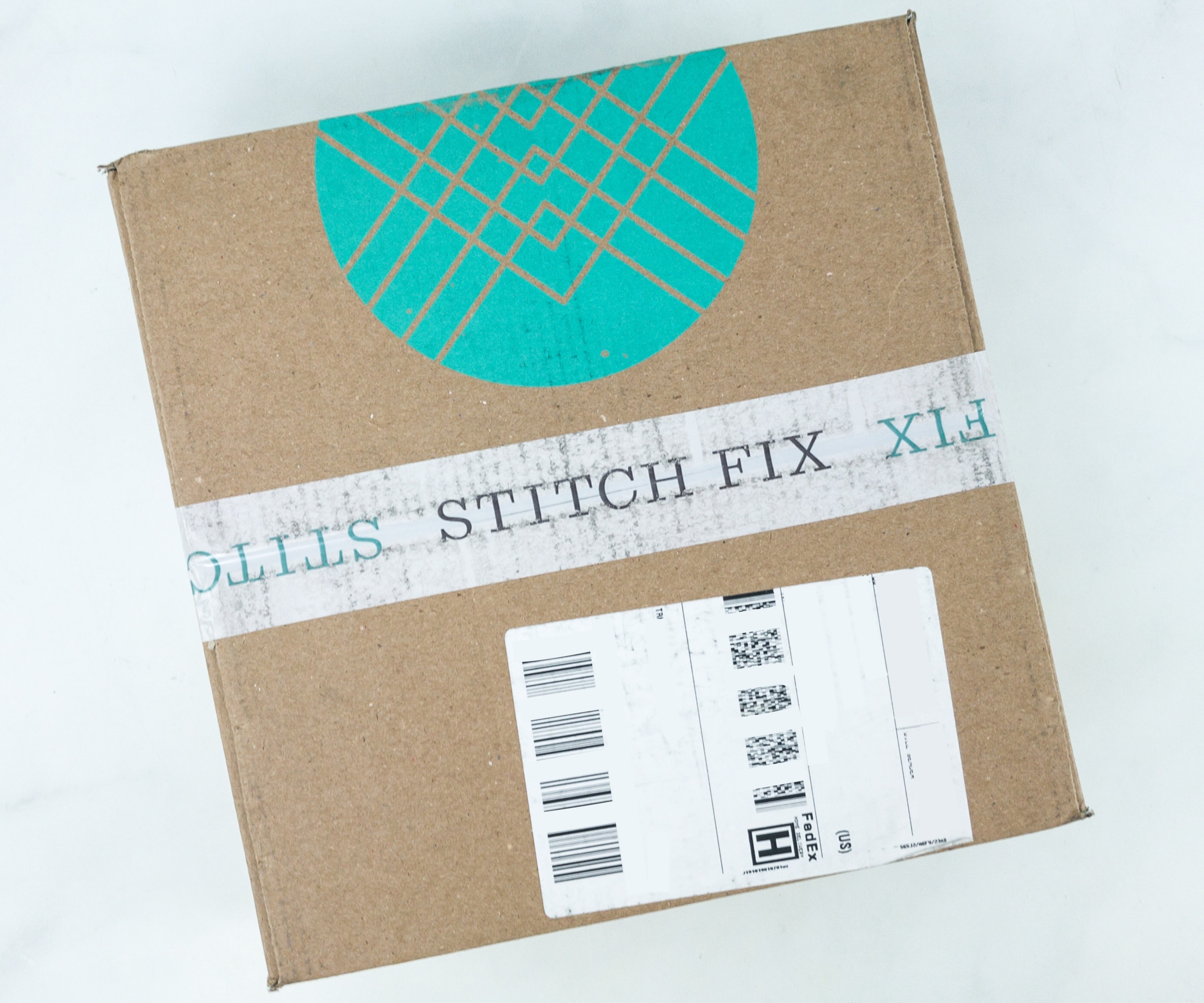 Stitch Fix is a personal styling service. Your stylist will send you 5 pieces based on your profile for you to try on at home and hopefully fall in love with. There are no coupons for Stitch Fix but if you hit the jackpot and keep everything, you save 25% on your whole fix (read below for details).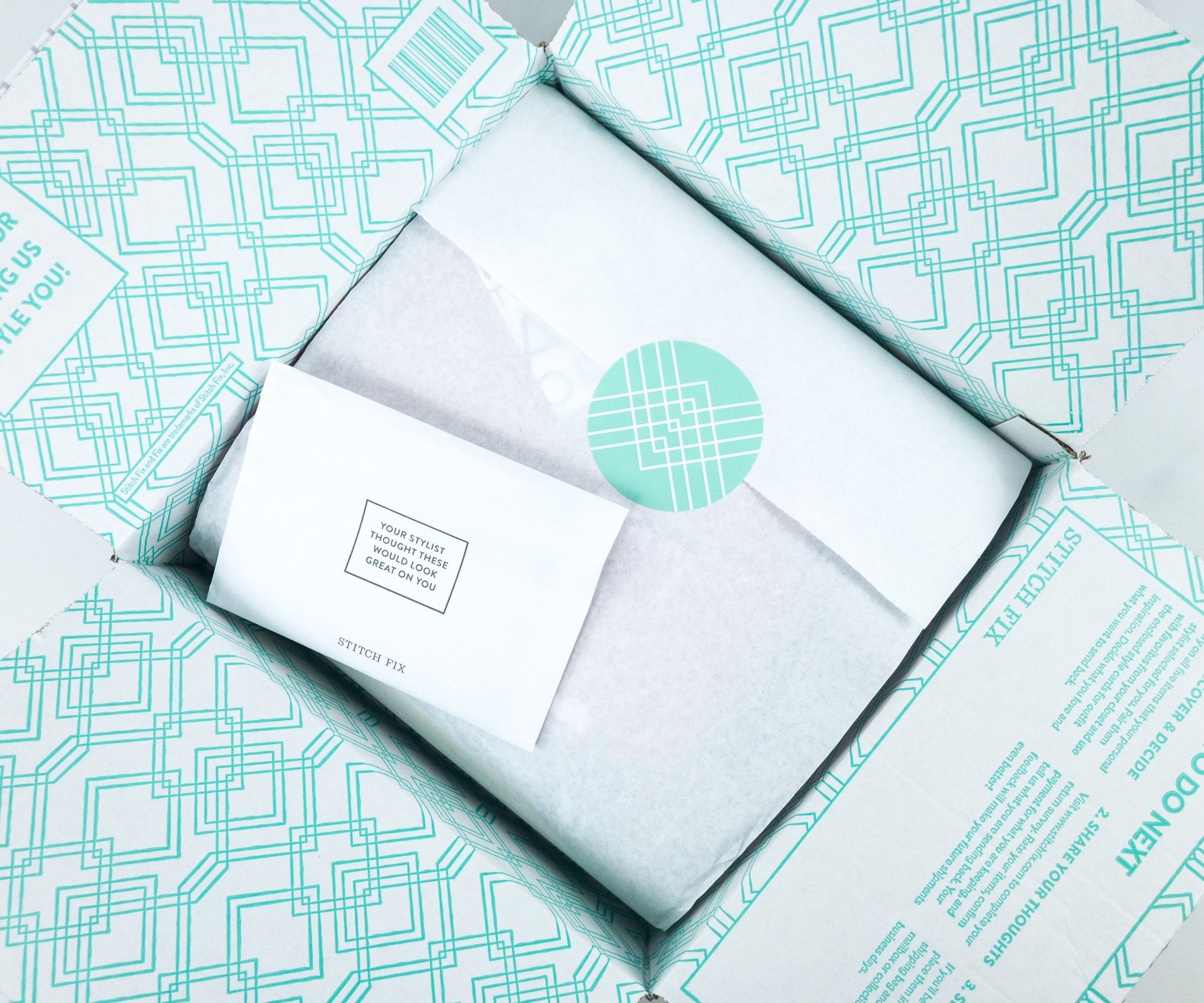 Here's how Stitch Fix works: fill out your style profile! This includes style, budget, what you're looking for, and you can get as detailed as you want with the notes to your stylist. It really really does help to provide notes to what you're seeking, and a Pinterest board if you have one!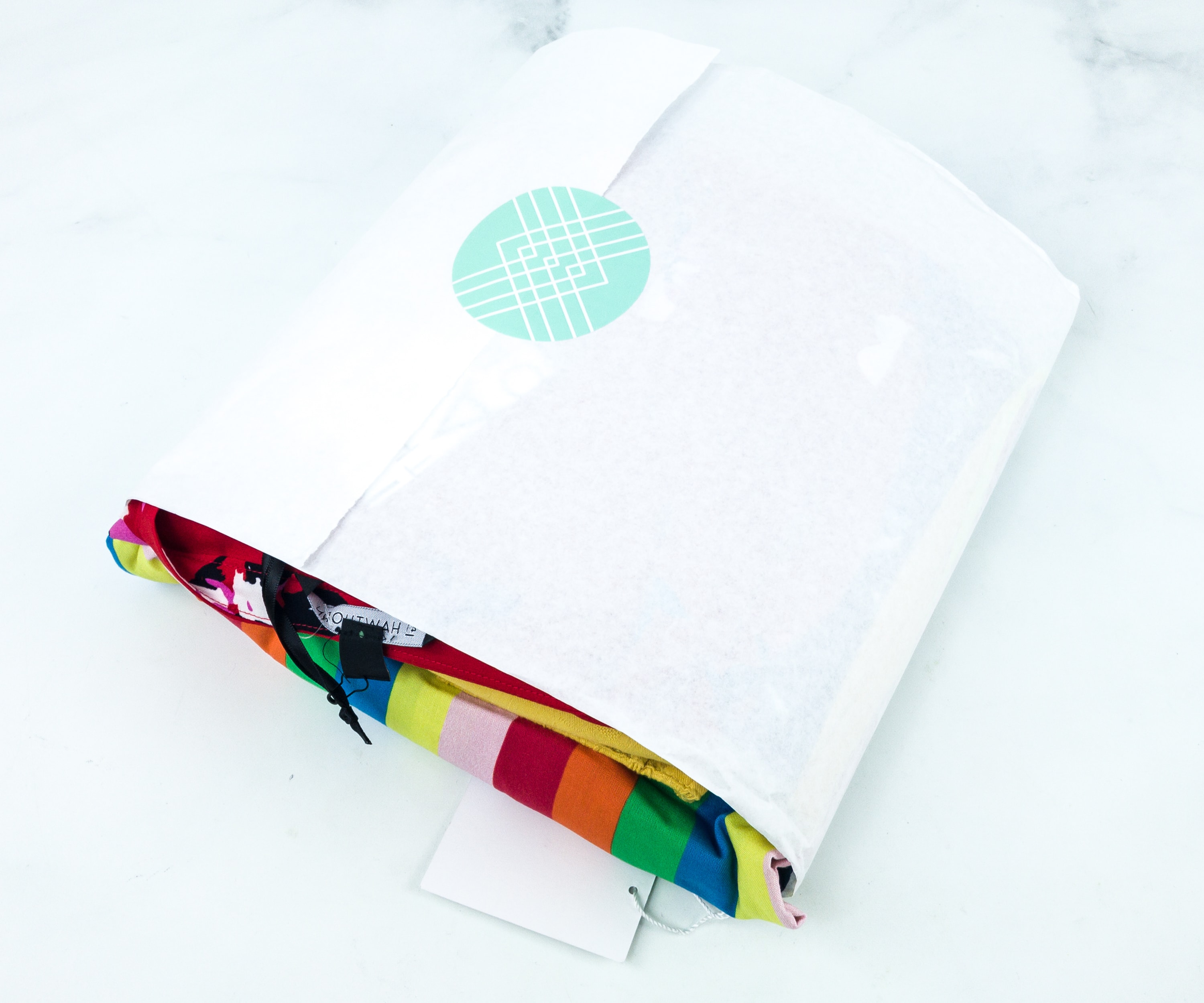 The styling fee is so worth it – I never go clothes shopping anymore. I just wait for my fix! If you keep everything you get a 25% discount, so it pays off to be specific on your style profile. You will check out and get charged to your Stitch Fix account. Return the pieces you don't want in the prepaid mailer (free shipping!).
Your return mailer is tucked right into the box. The styling fee for each box is $20, and shipping is free both ways. I put my return items out with the rest of my outgoing mail – couldn't be easier.
Stitch Fix also included an envelope.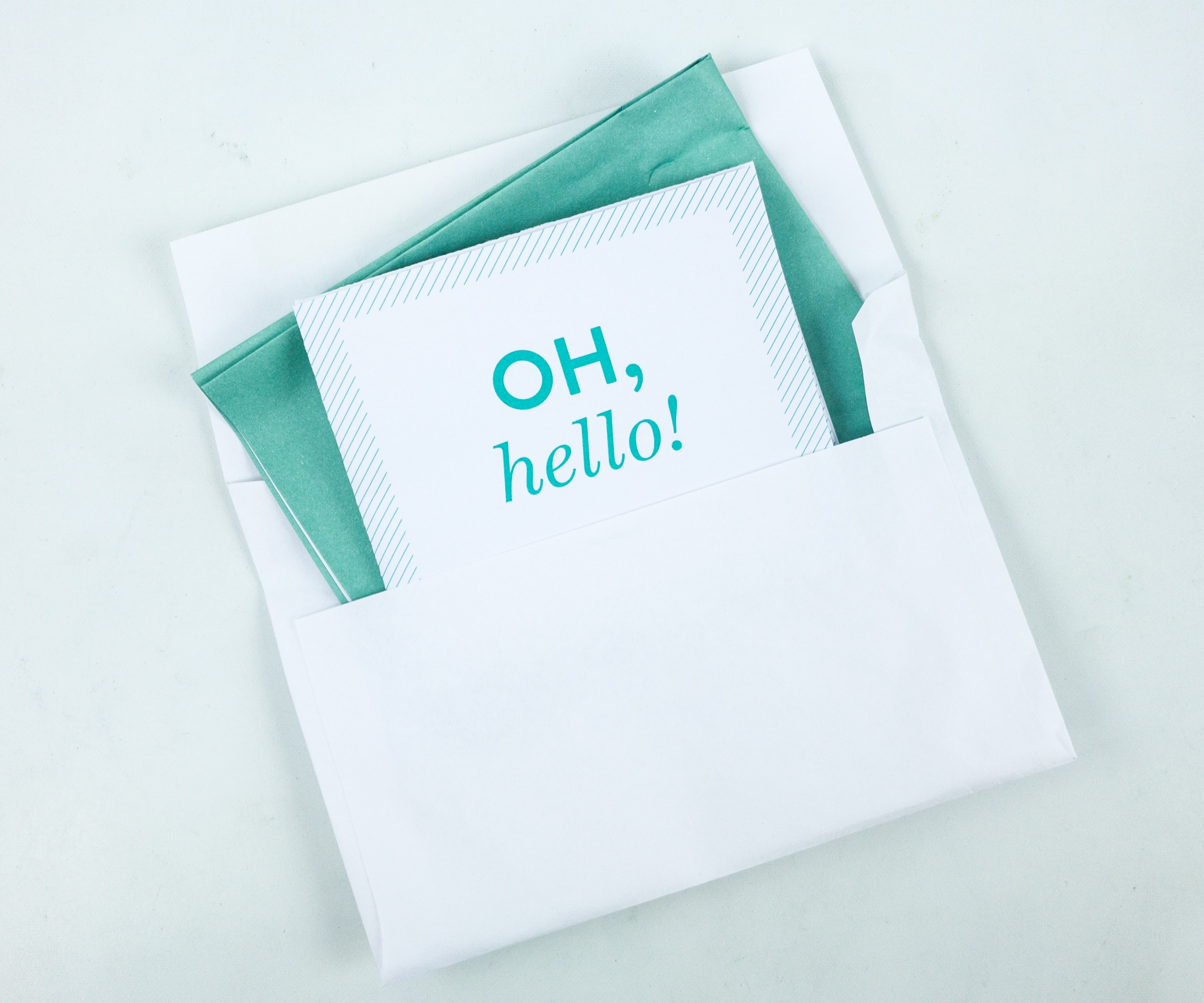 It contains suggestions from a stylist.
You will also receive a separate paper with a list of your items. You'll be charged a $20 styling fee and shipped five items to try on at home. If you keep anything your styling fee will be applied to your order, but if you don't, you will pay the $20 fee.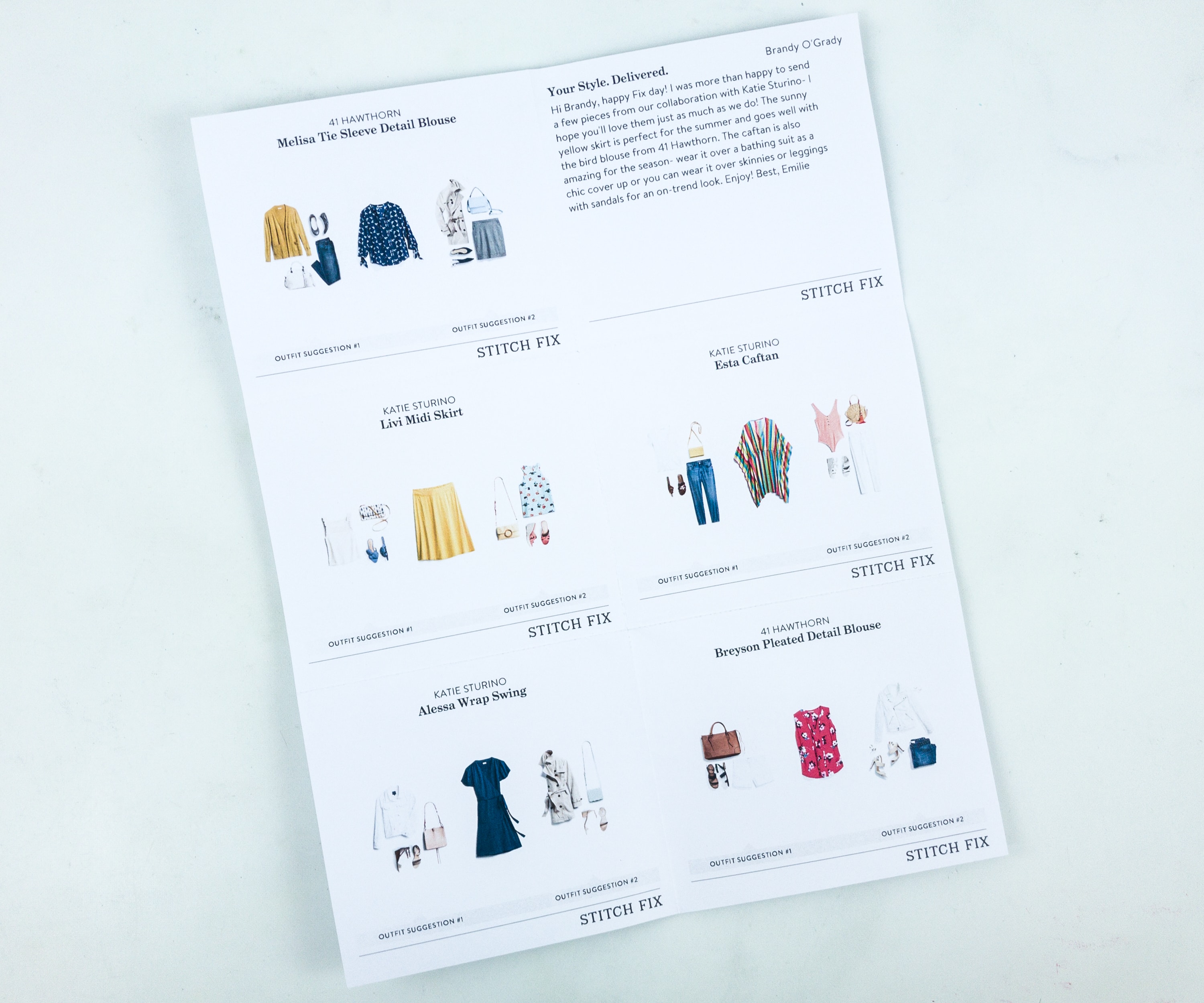 The set of styling cards has suggestions on how to wear a particular item. The styling cards have changed a bit – before they showed a dressier and less dressy version, now they're featuring multiple sets of accessories to pair with the garment, or 2 entirely different looks, but not necessarily dressed up and dressed down.
I find the styling cards very helpful. I am not a naturally good-at-fashion person and these help a LOT. Even if I don't keep the pieces I use them as inspiration – like my own personal fashion editor!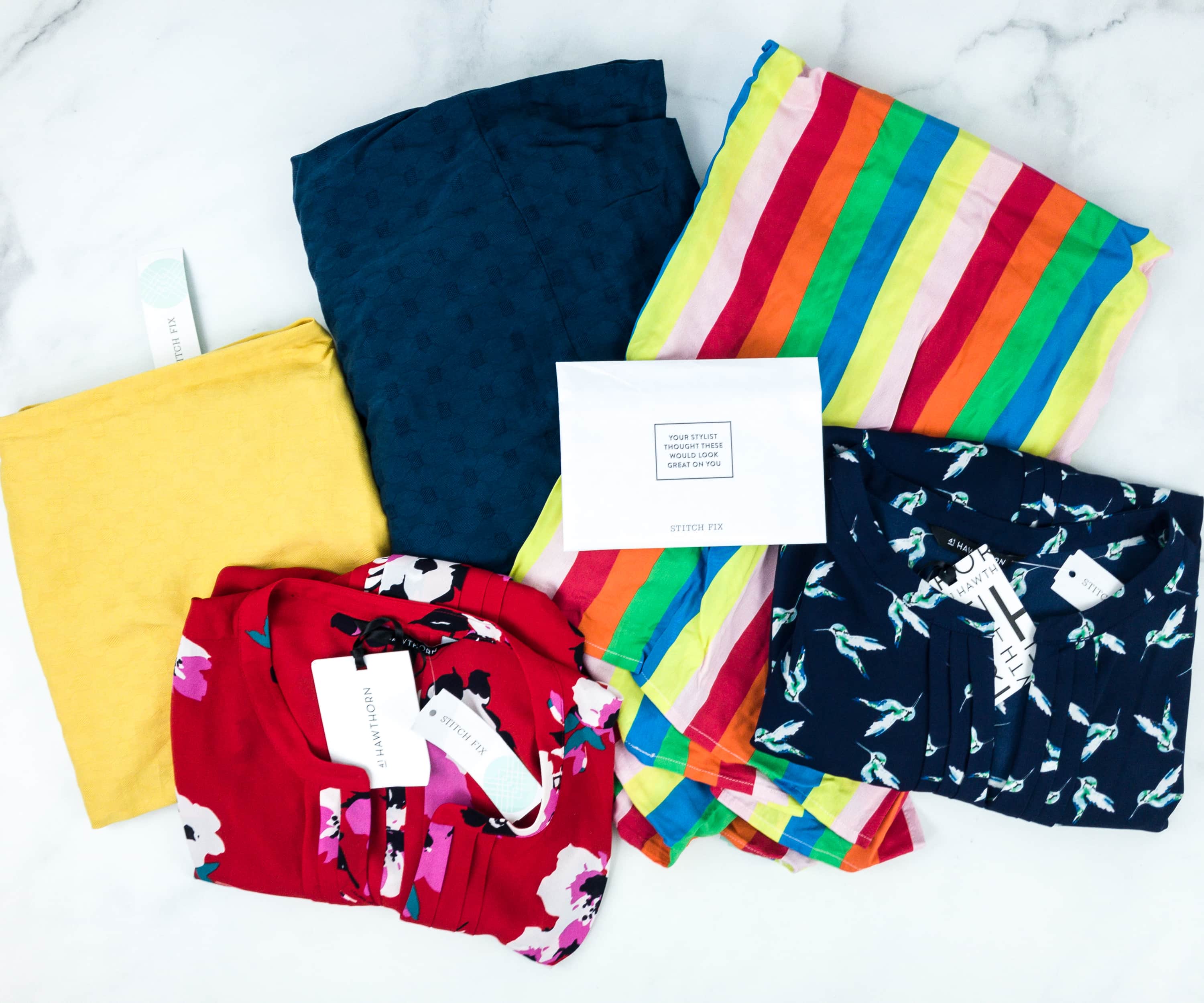 Everything in my June 2019 fix.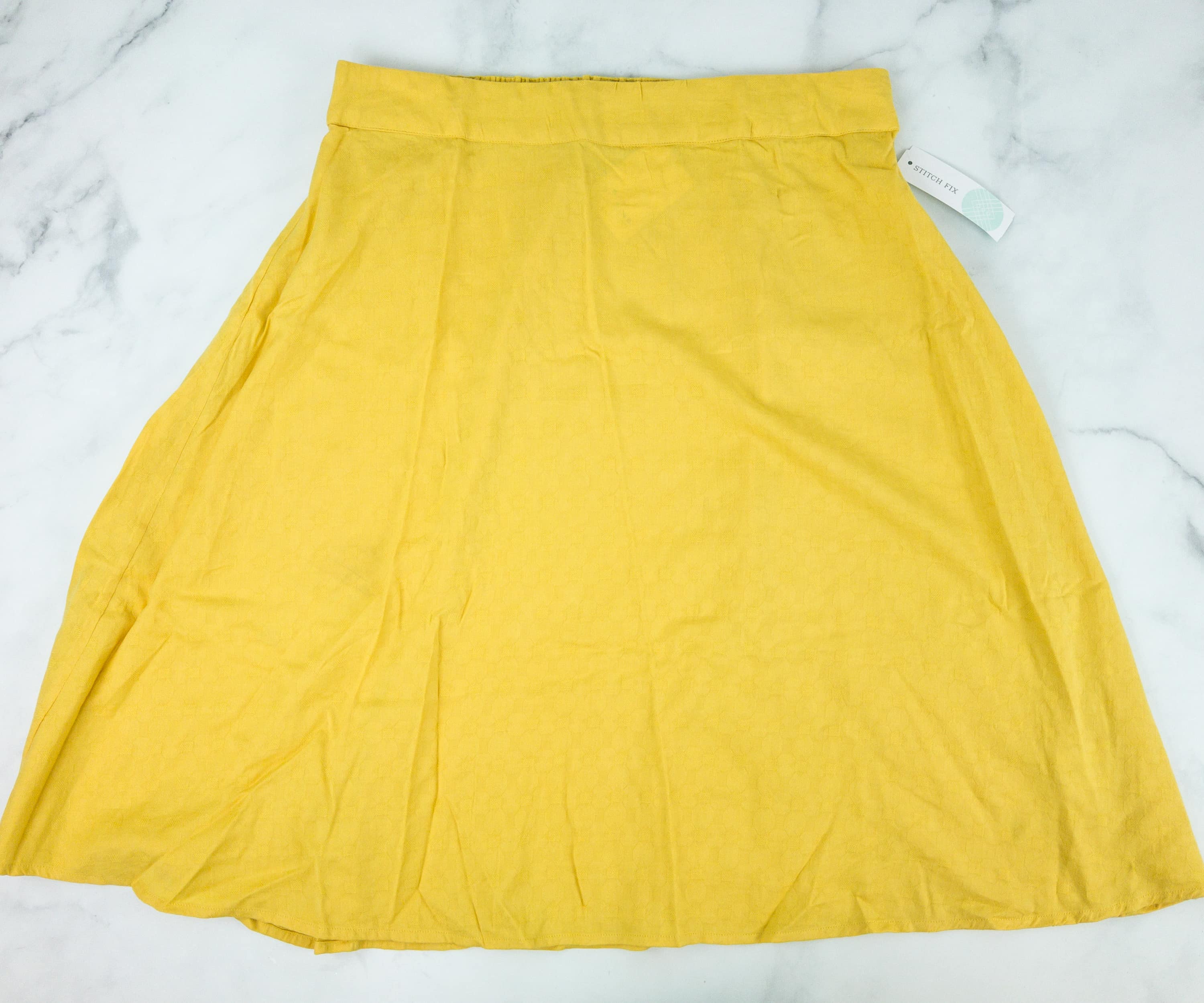 Katie Sturino Livi Midi Skirt ($68) This month's fix started off with a bright and sunny mid-length skirt.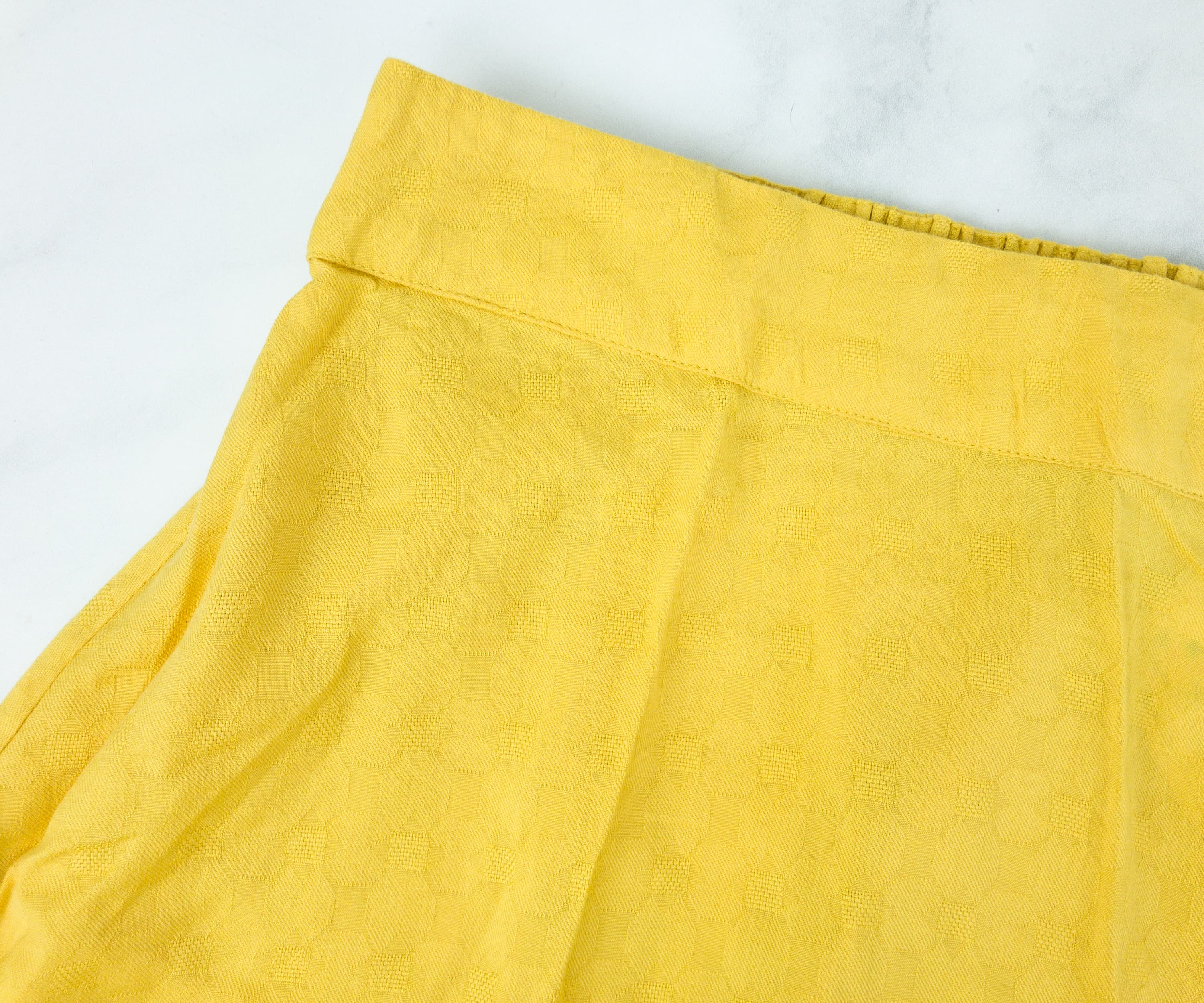 This skirt definitely goes well with light and breezy tops and flats or sandals.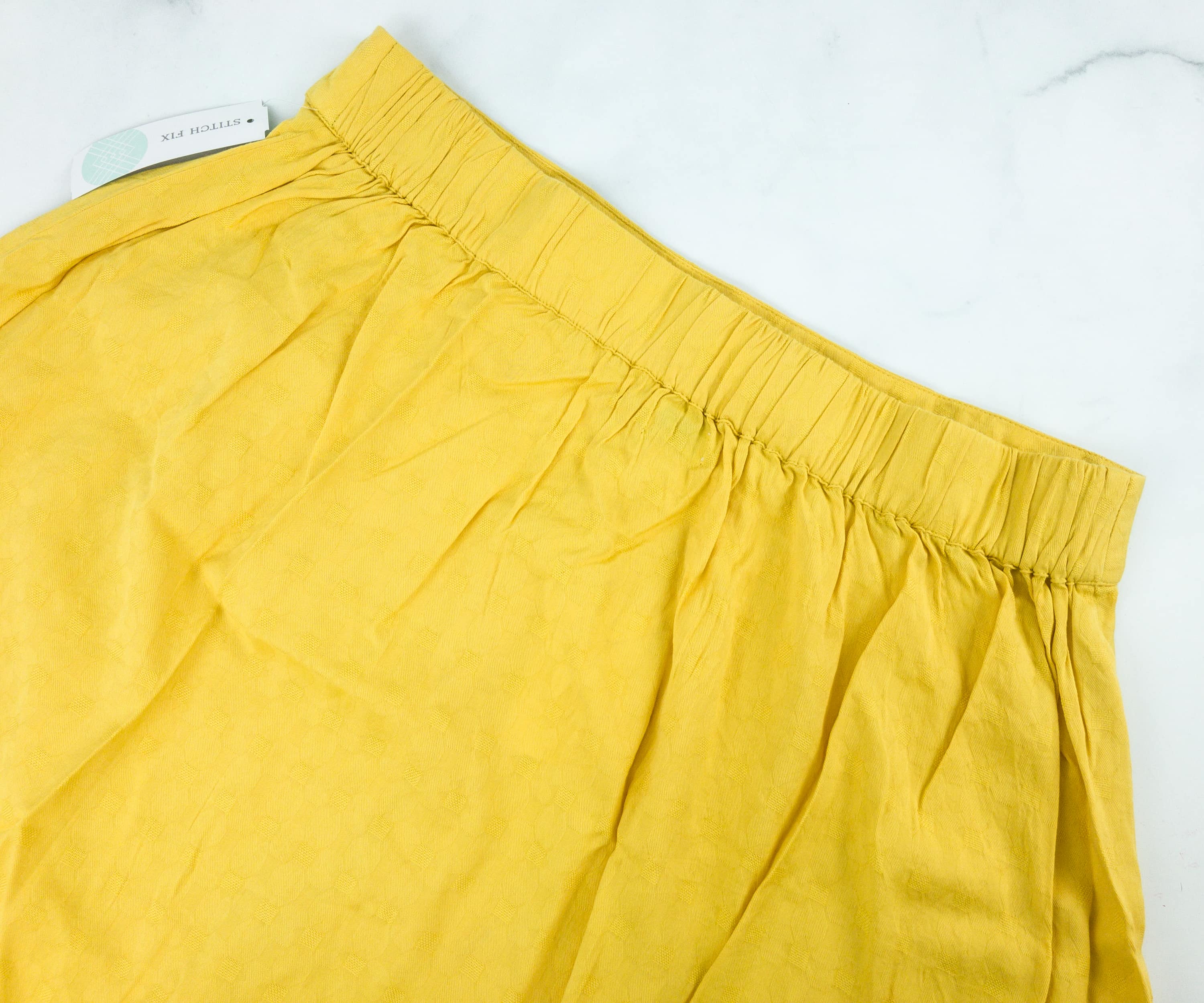 The elastic waistband makes it easier to wear. There's no more hassle of buttoning up.
41 Hawthorn Breyson Pleated Detailed Blouse ($54) This piece here has really a summer vibe! It's sleeveless, which makes moving easier. Despite the armholes looking bigger, the fit is just right and it gives you the comfort that you need during the hot season.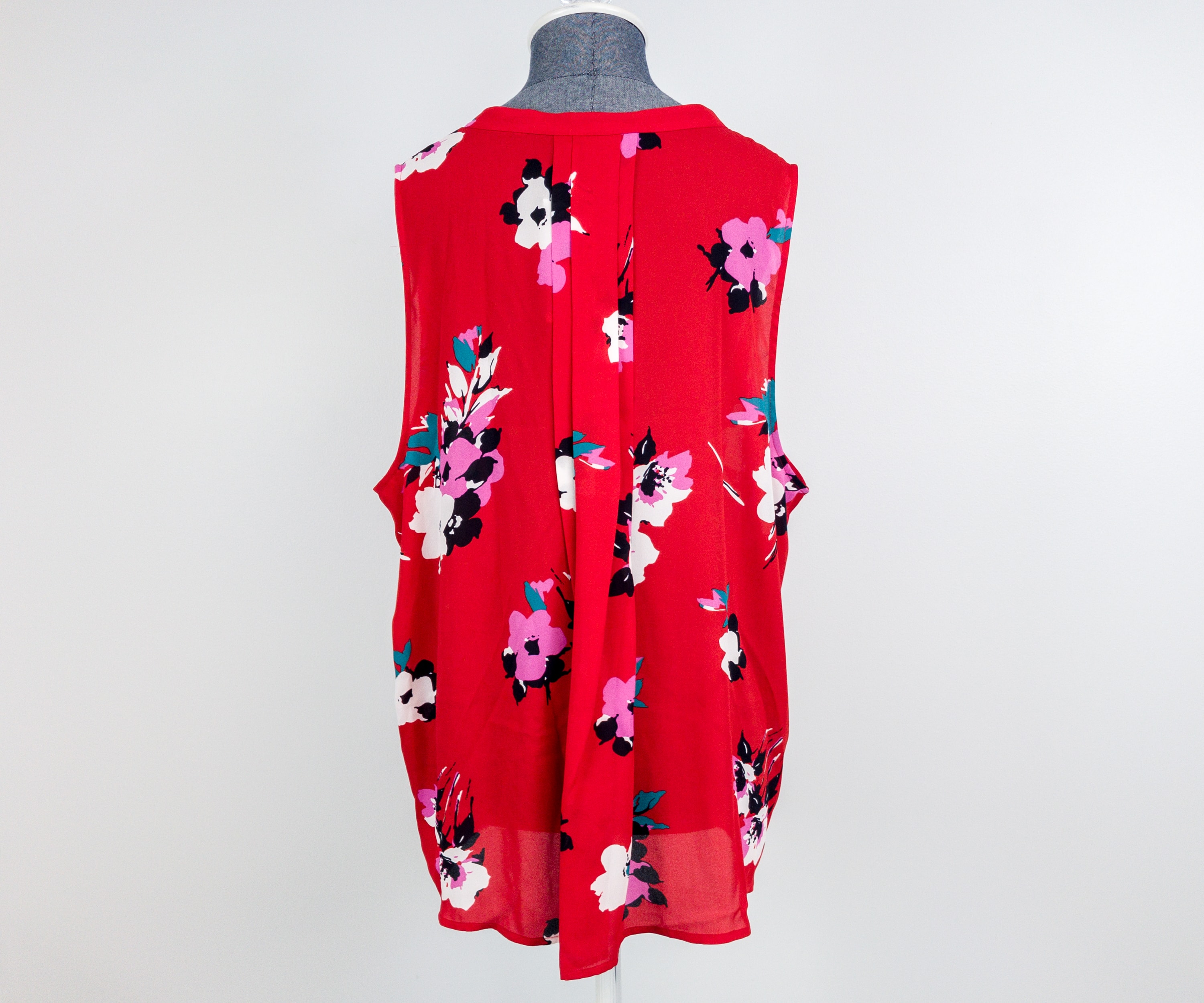 Even the back has pleated details. It has a red base color with floral prints all over, making the piece look cheery and bright.
It also has a high and split neckline, so if you want to accessorize, a normal length necklace with a nice pendant will do.
The blouse can be worn as a casual top, or under a black blazer for your office meetings or smart casual/semi-formal gatherings.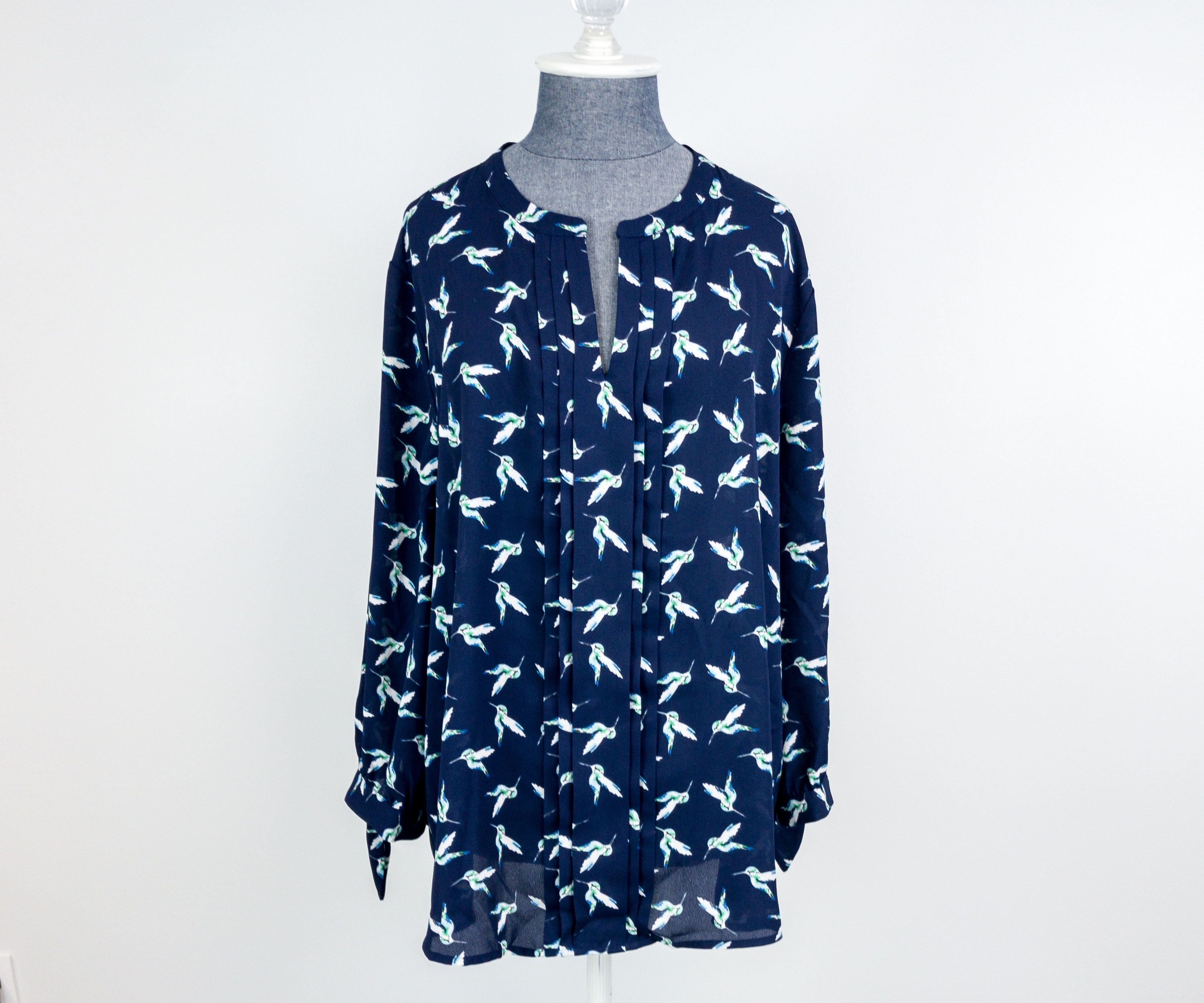 41 Hawthorn Melissa Tie Sleeve Detail Blouse ($58) It's another 41 Hawthorn top, and as expected, a versatile piece that I can pair with a skirt or jeans!
I love the light material, it's the perfect fabric for the season!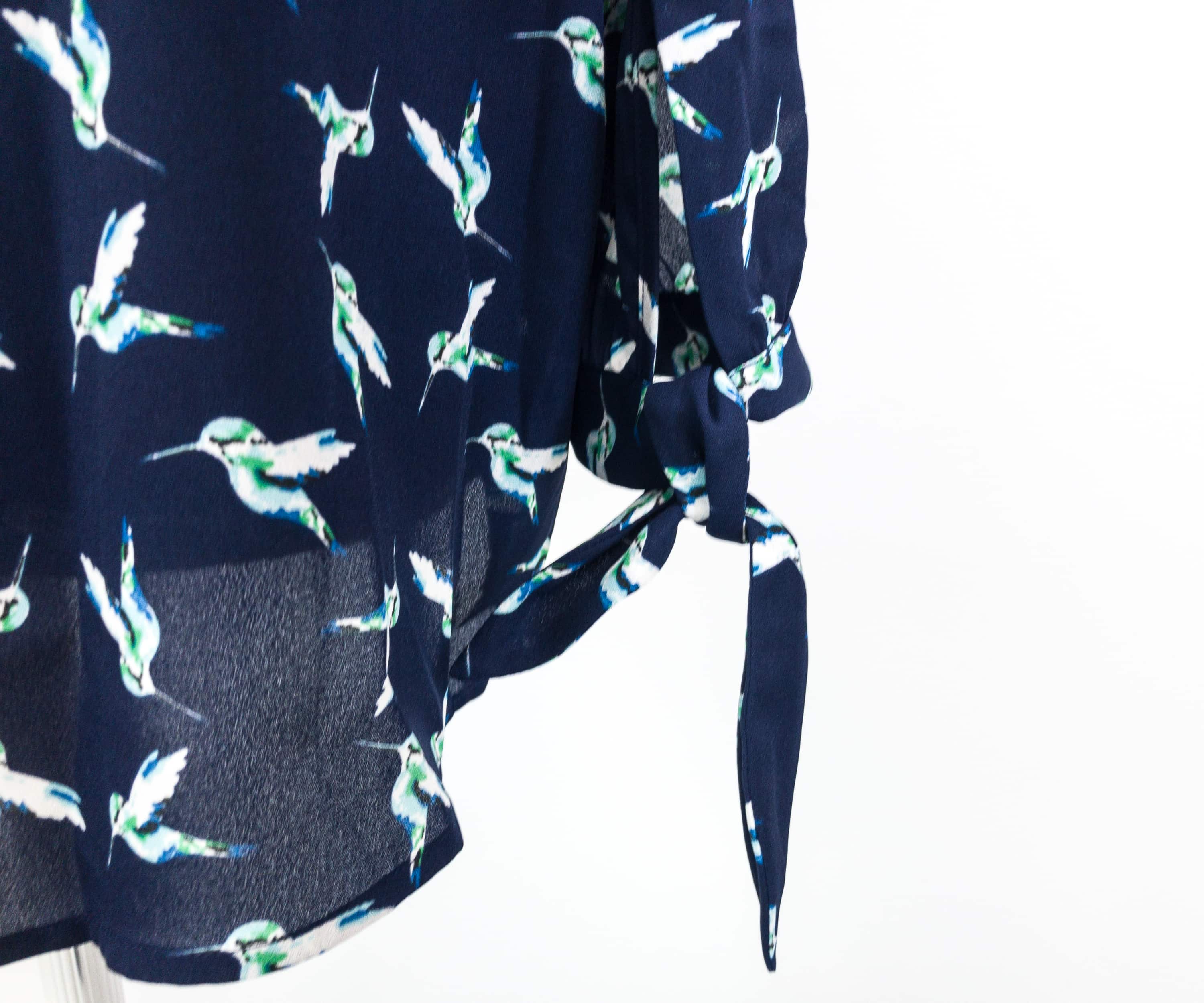 The prints are awesome as well. The base color is perfect to make them all stand out!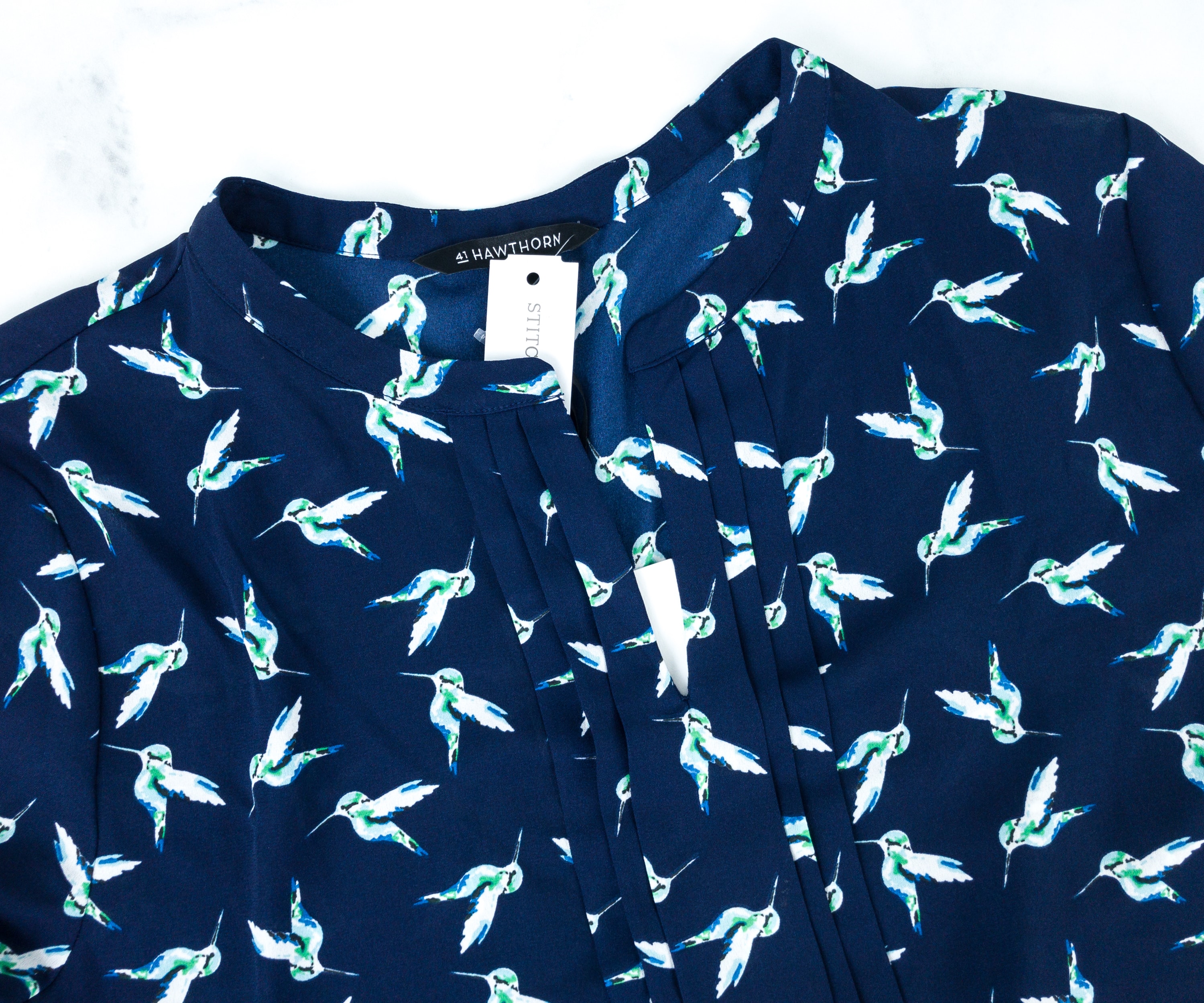 This blouse also has a high and split neckline, with a pleated detail like the Breyson top.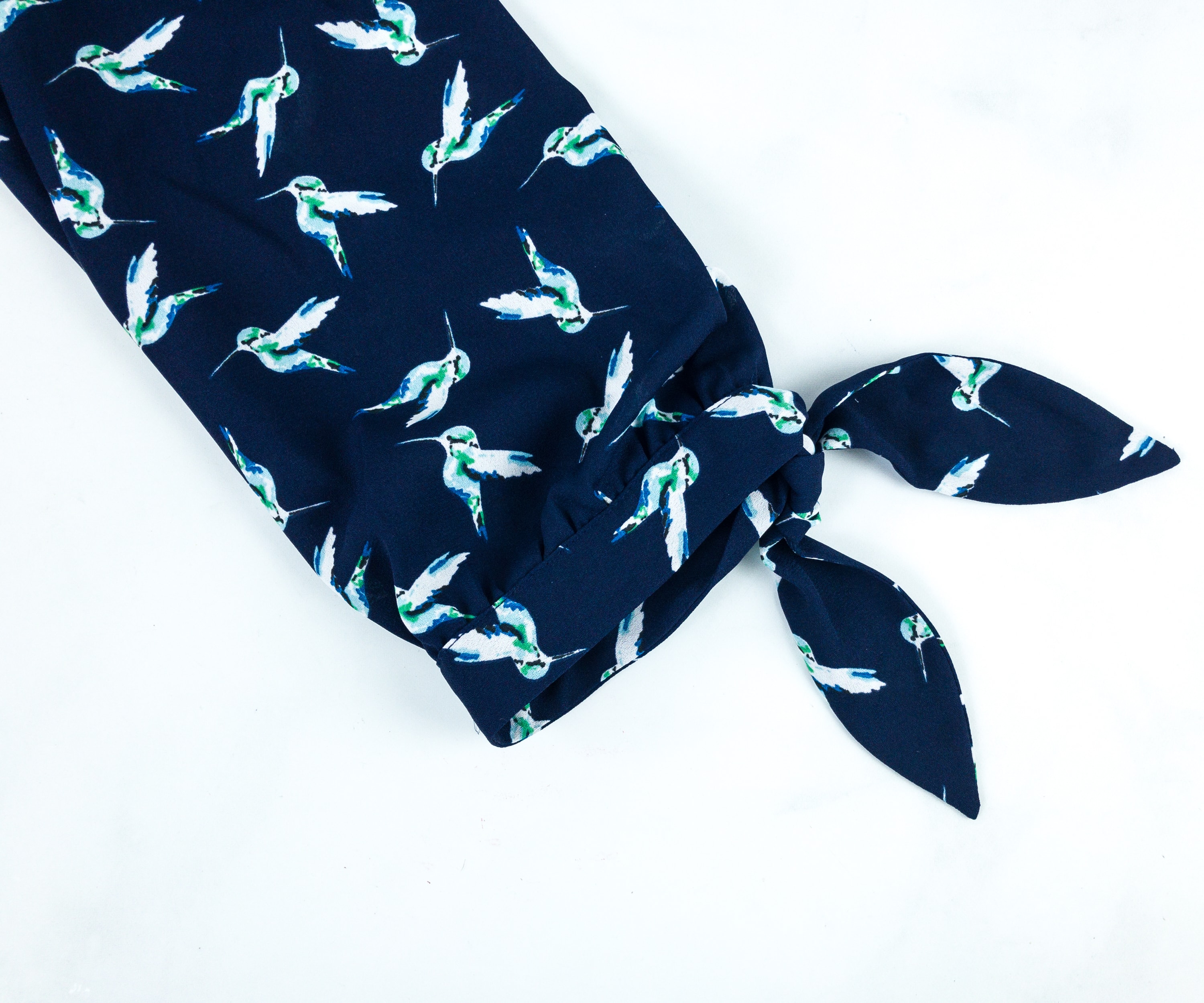 This one even has cuffed sleeves that you can tie at the end, instead of buttons to adjust them.
Katie Sturino Alessa Wrap Swing ($78) Wrap dresses are super easy to wear and they're quite versatile too. You can wear it for the office and attend a gathering afterward, without the need to change.
Wrap dresses usually have ribbon belts that hold the piece in place and give your body shape and curves on the right places.
The dress also features pleated bell sleeves and a loose V-neckline.
The dress actually has prints that form a flower pattern, but it's not too noticeable.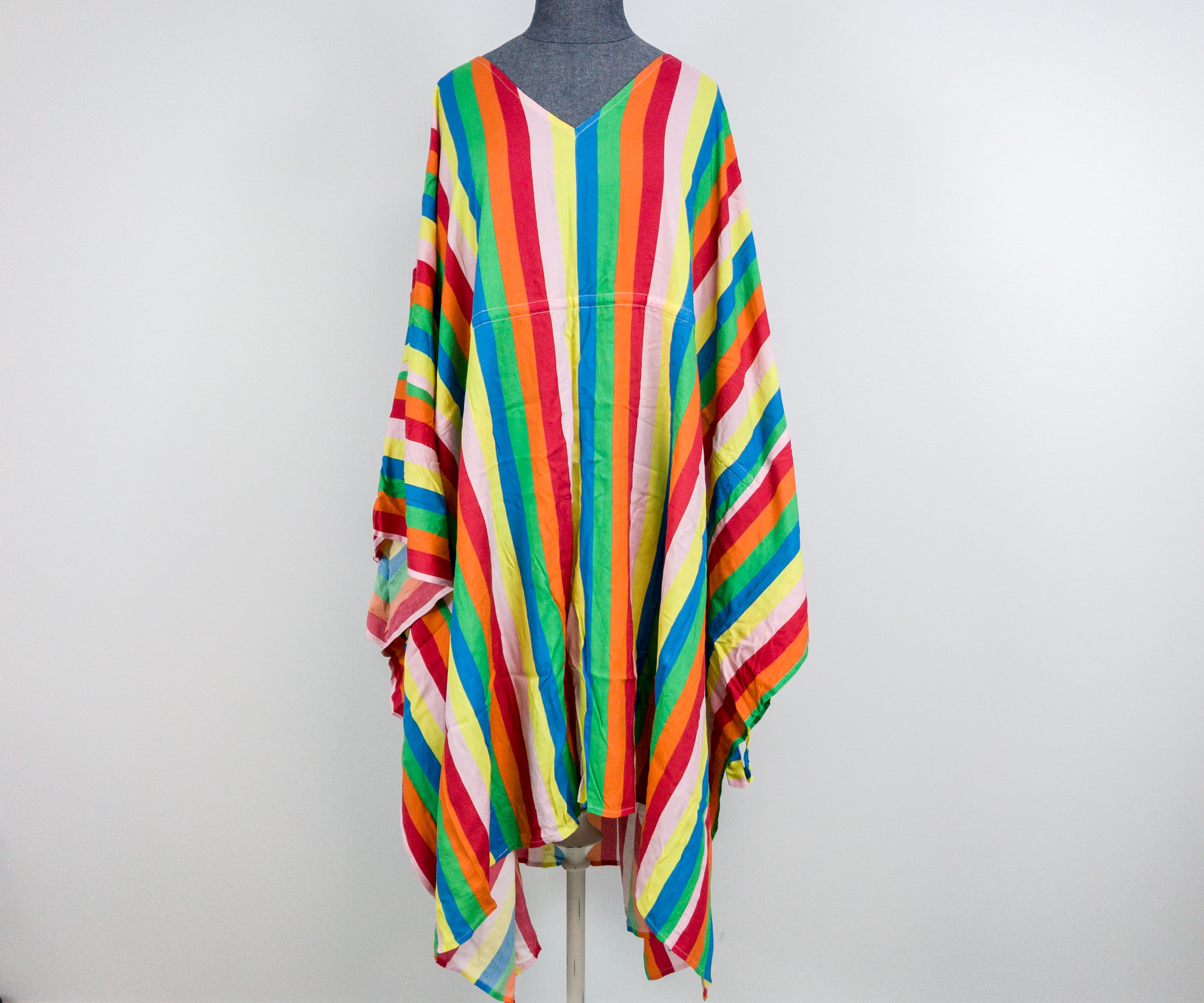 Katie Sturino Esta Caftan ($64) Caftans are great for the summer, either on top of a swimsuit or as a top paired with leggings!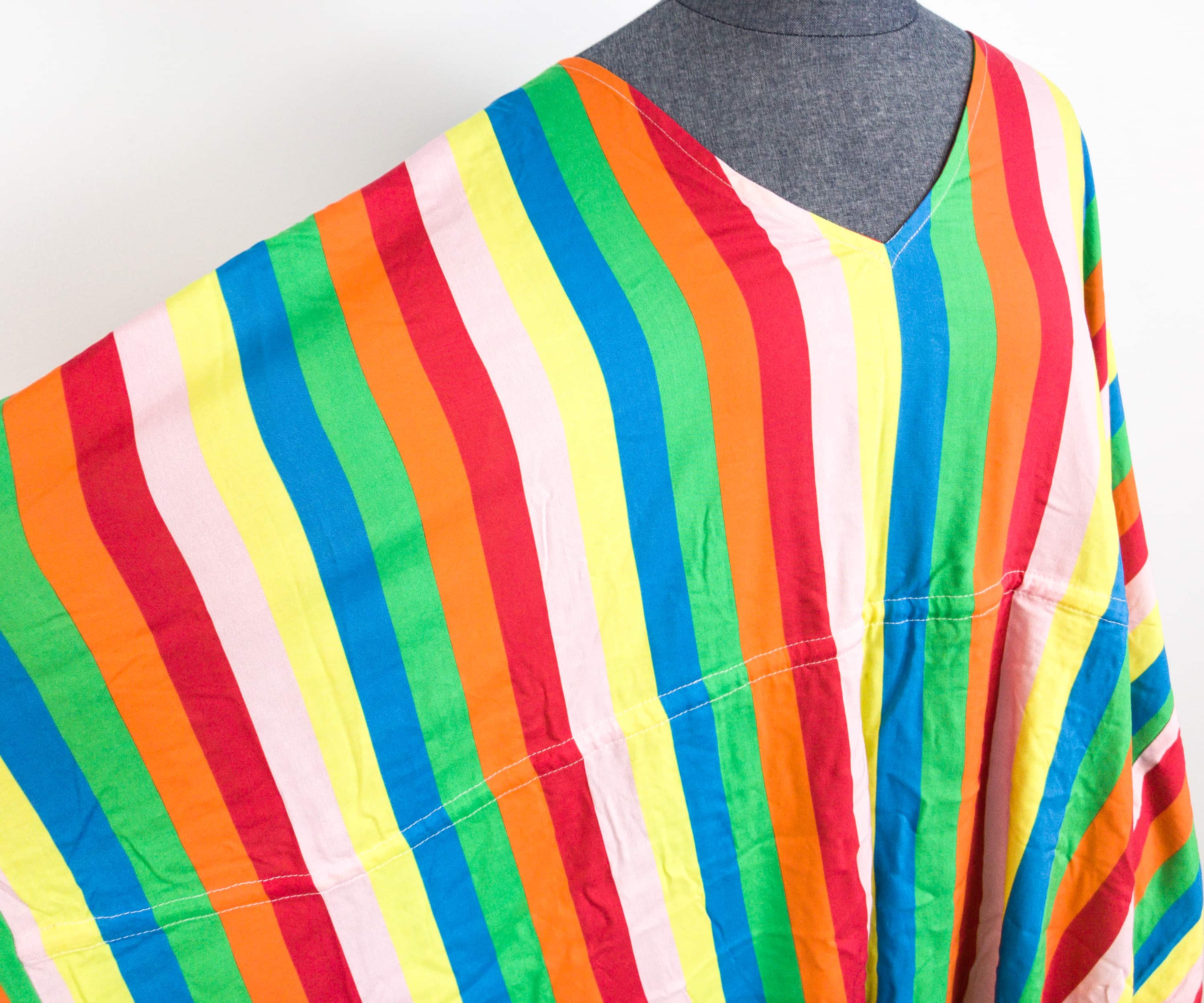 This one is a really colorful caftan!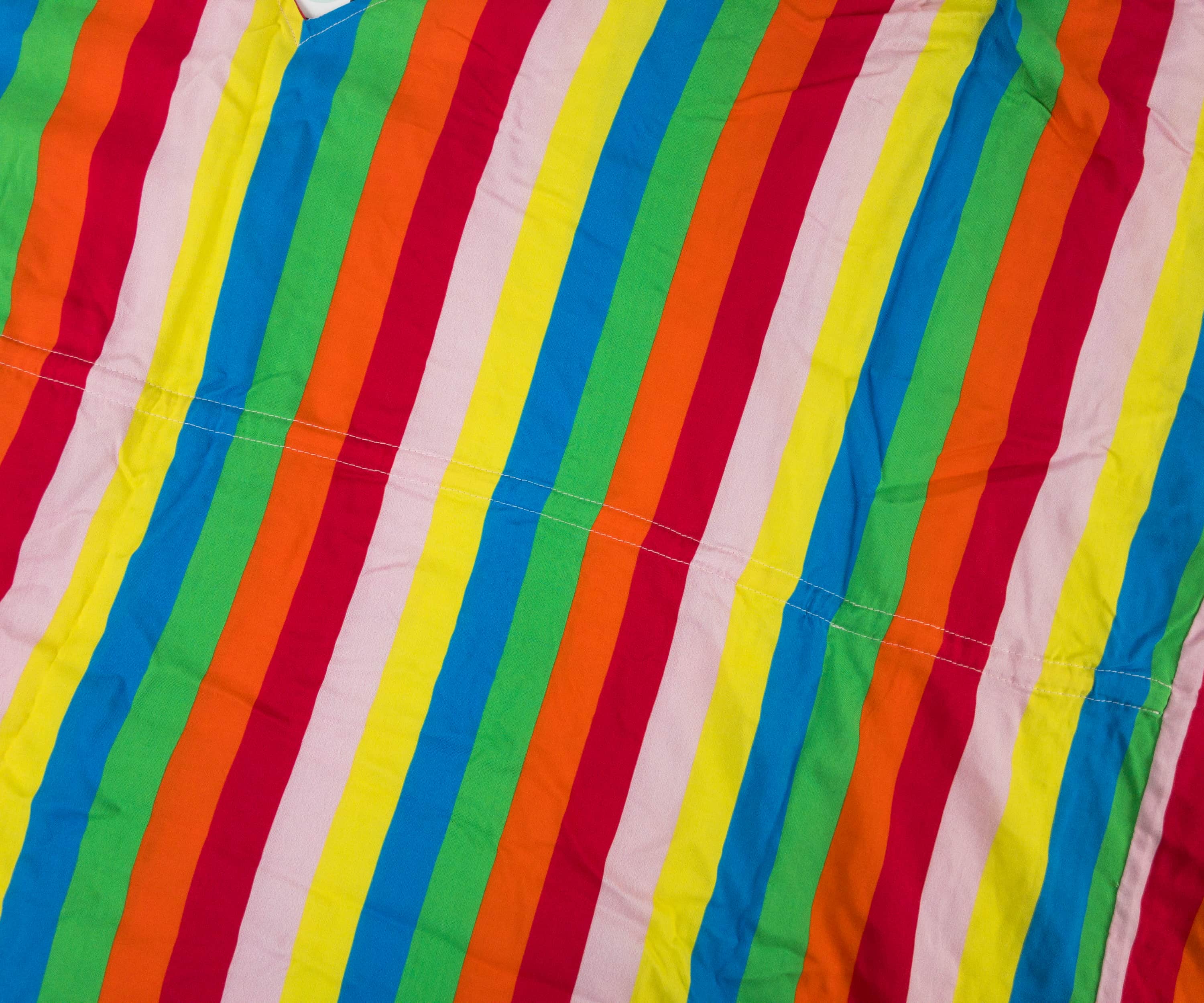 There's a yoke on the waist part of this beautiful caftan that will give shape to your body as you wear it over. This was a little too circus tent-y for me, but I liked the curation and selection impulse that went on with picking it.
Summer is really a fun season to dress-up! It's the time to wear colorful, loose, and light clothing that you can't sport during the colder months, like sleeveless tops, short dresses, and skirts, and caftans. This month's Stitch Fix definitely gave me more clothing options to wear in and out of the office. Among these pieces, I definitely love the 41 Hawthorn blouses. I love the materials and designs, as well as their versatility. I can pair them with skirts, pants, or even with just leggings. The wrap dress is another fab piece that they included, so as the colorful caftan. I am certainly looking forward to the next fix and more styling suggestions from this subscription's great stylists!
What did you get in your Stitch Fix this past month?