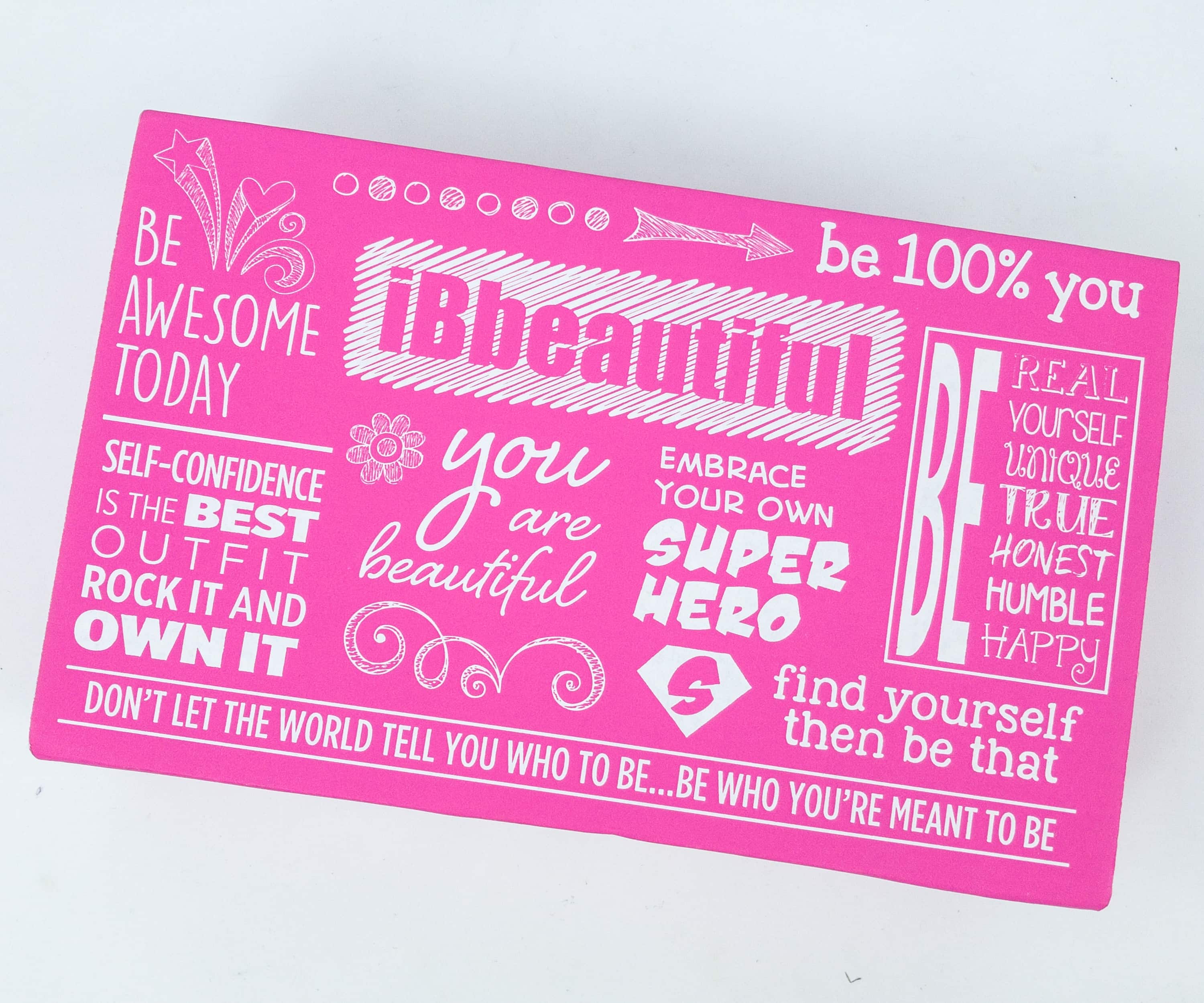 iBbeautiful is a subscription box for teen and tween girls with inspiring accessory and beauty products, plus a positive message! The box costs $25.99 per month, and you can also opt for a 3-month, 6-month, or a full-year plan to save more! iBbeautiful wants to help girls be confident, smart, brave, unique, and kind. You can choose either tween (7-12 years old) or teen (13+).
This is a review of the tween box!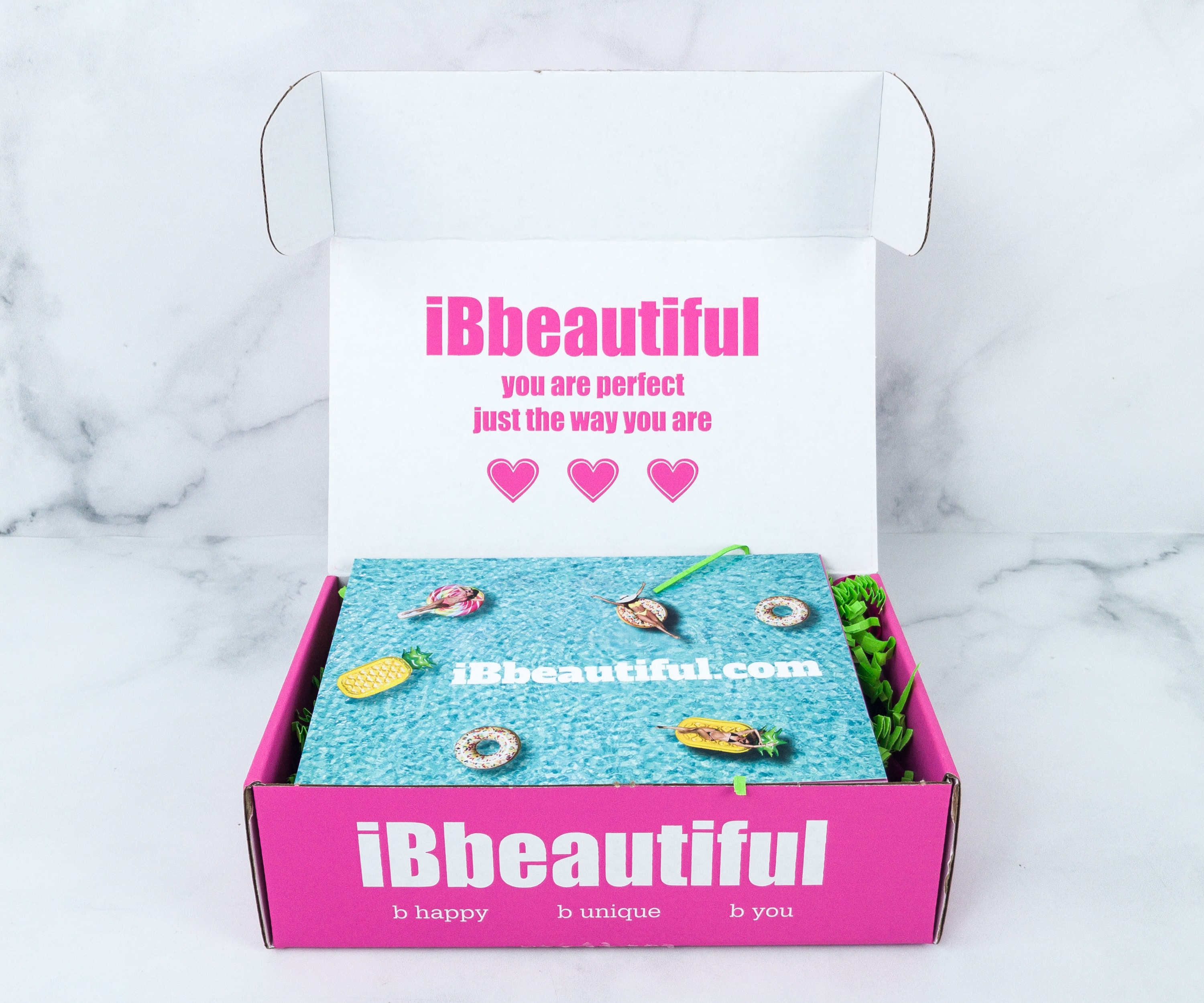 The box looks full!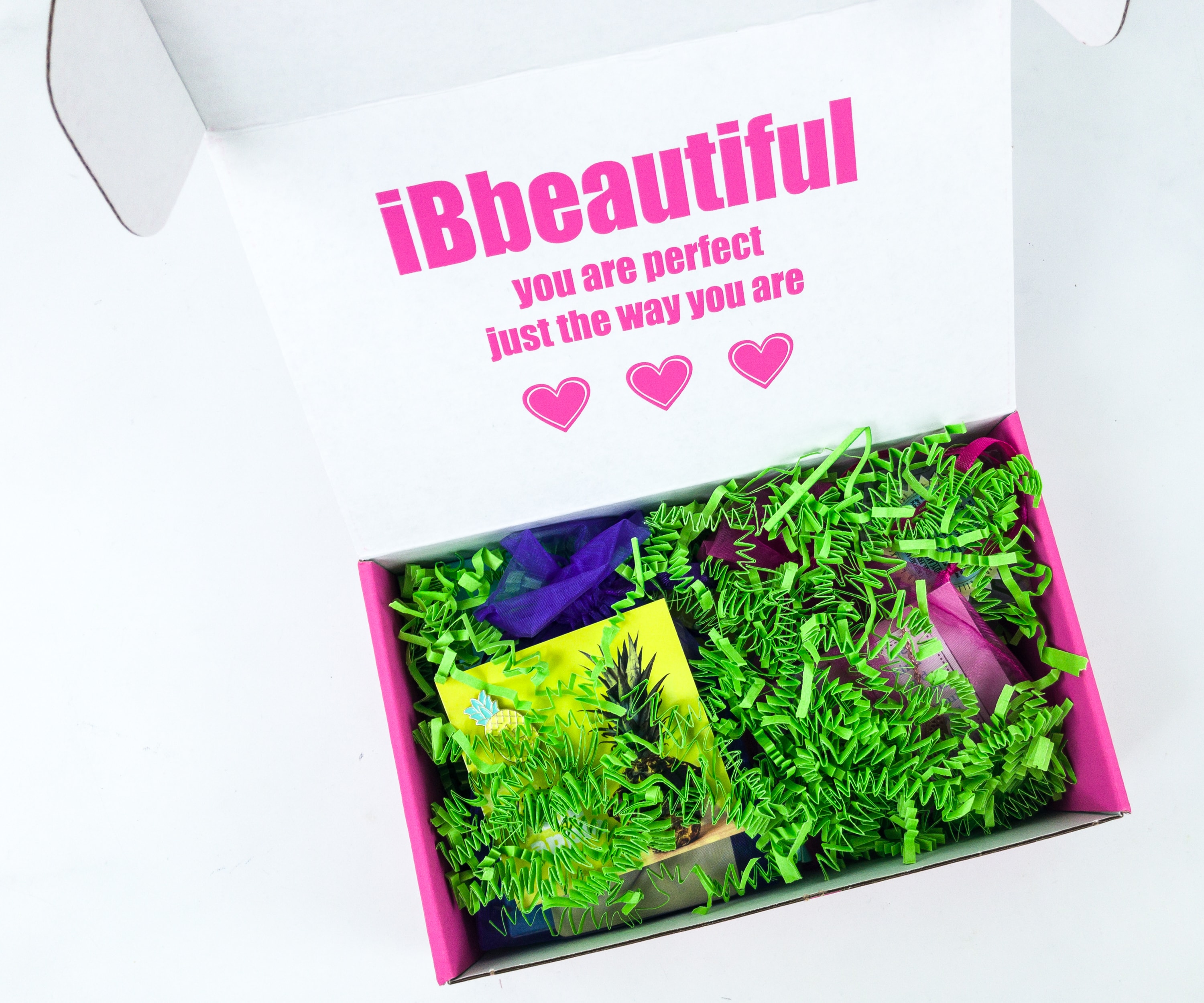 Everything inside is protected by green squiggles!
There's a summer-themed card in the box.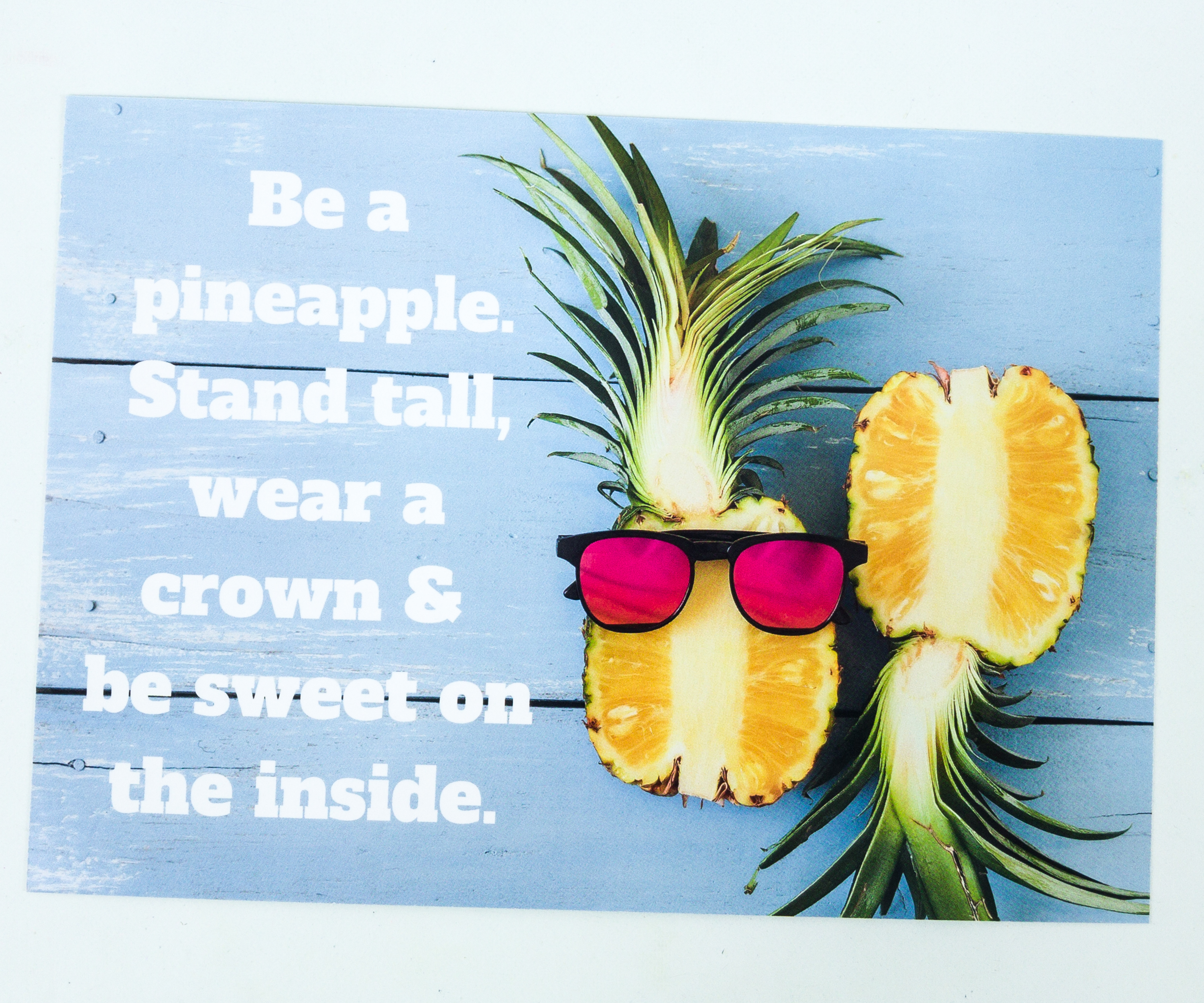 Be a pineapple. Stand tall, wear a crown and be sweet on the inside.
Flip the card and see iBbeautiful's mission!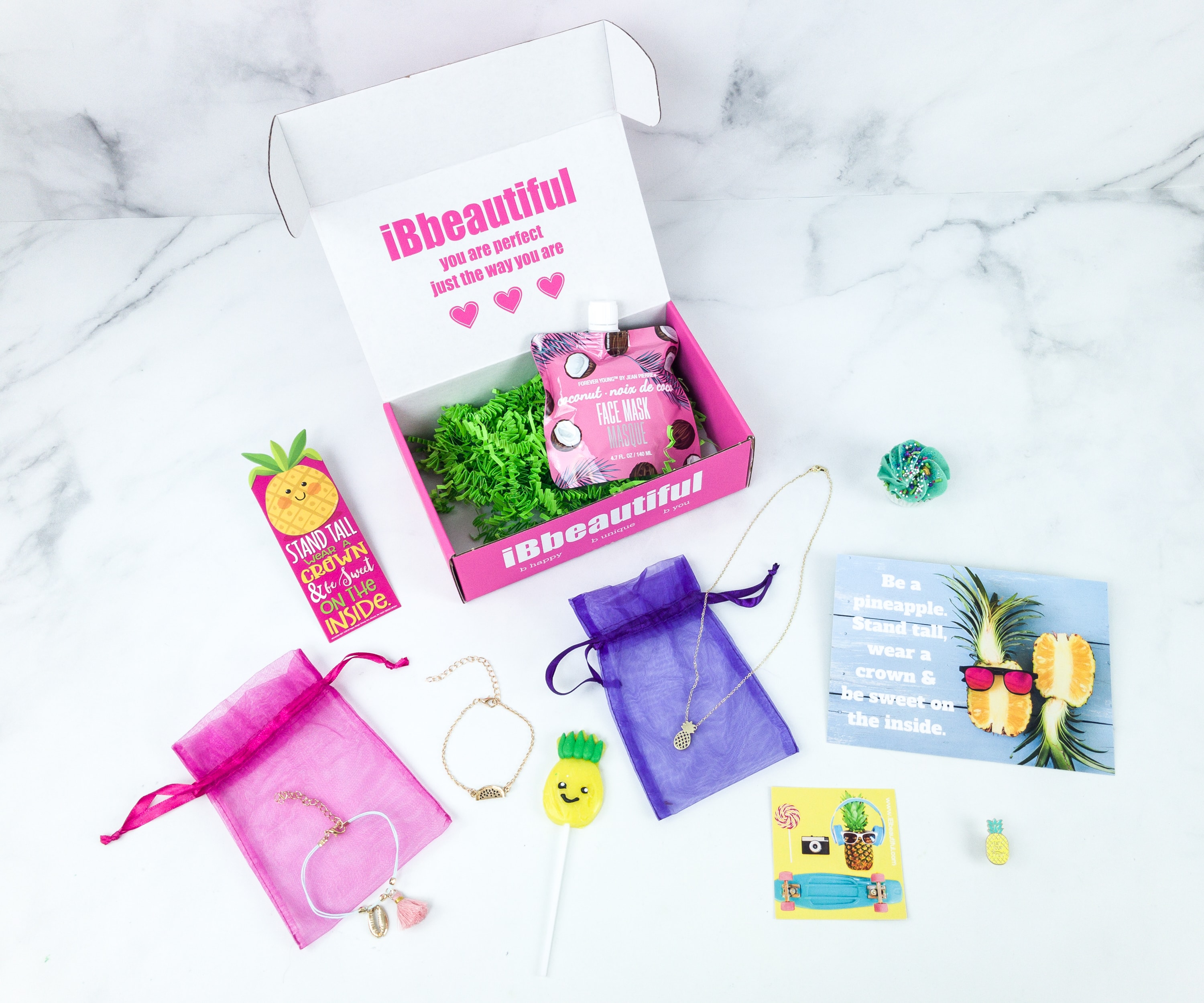 Everything in my box!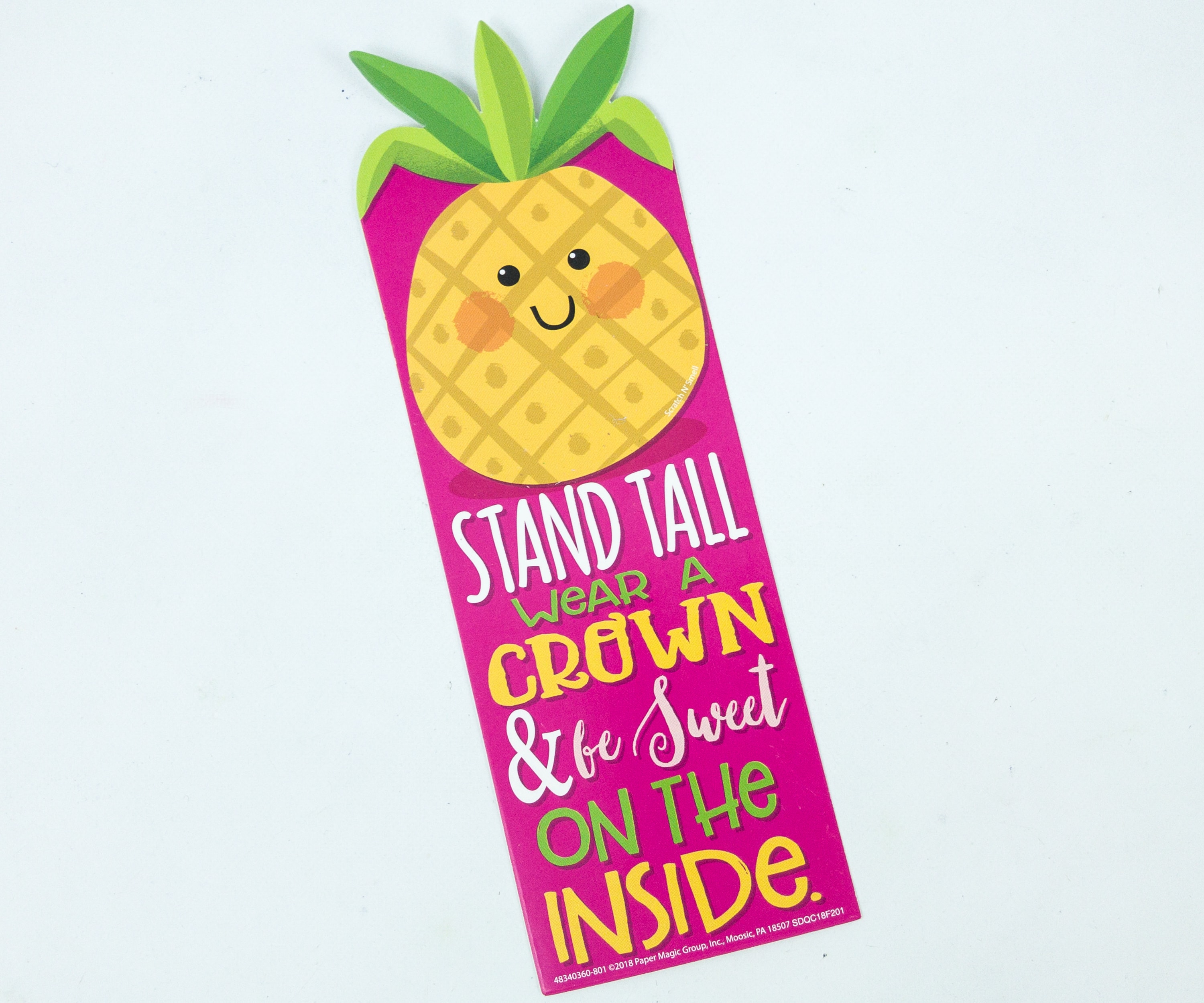 Bookmark. The bookmark is cute and it has the same message as this month's iBbeautiful card. ?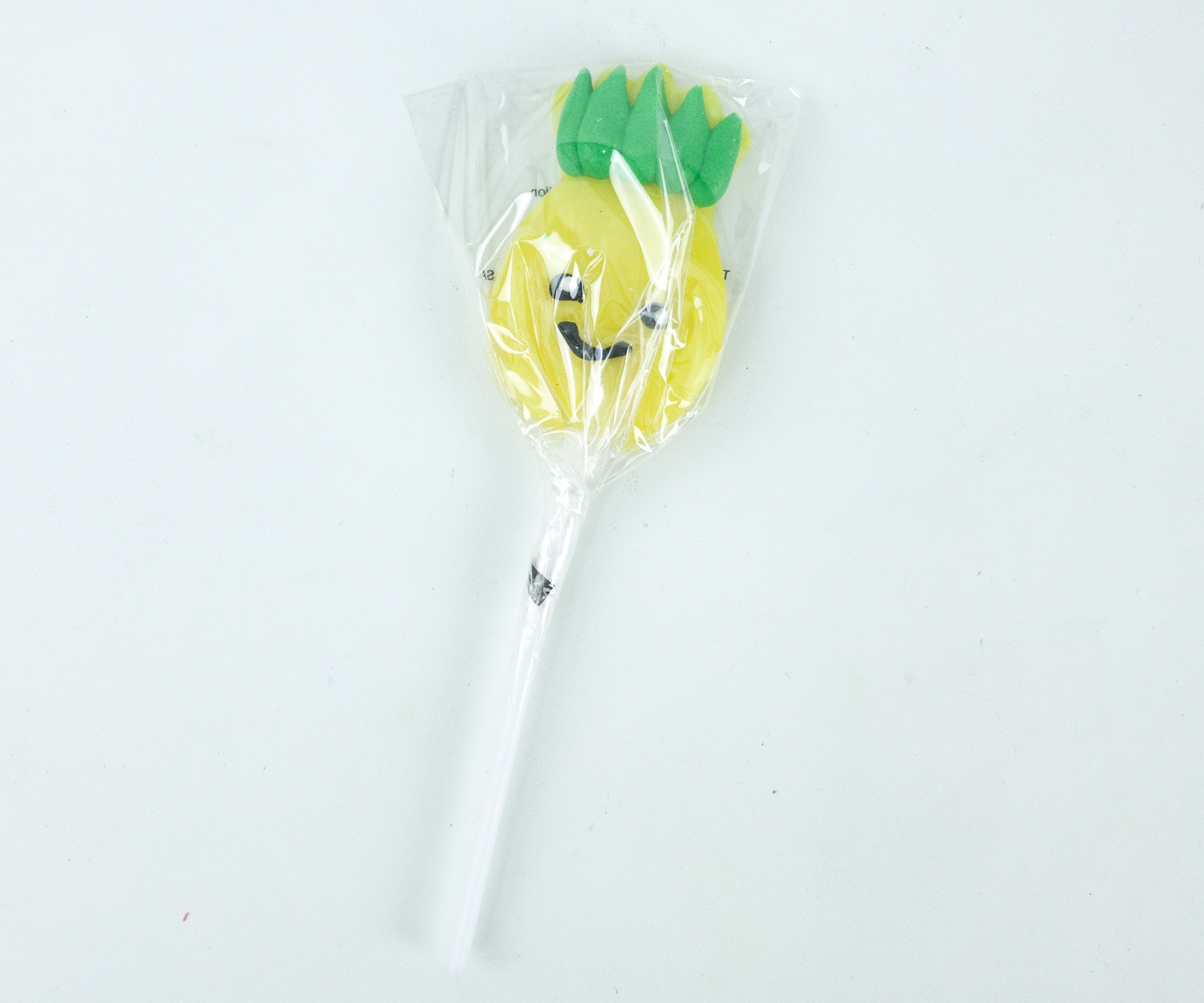 Lollipop. Of course, the lollipop looks like a pineapple too!
It's a smiling pineapple, ready to give you sweetness and positivity. It actually tastes great!
Pineapple Enamel Pin. The cool pin arrived in an equally cool card that says "you're one fine apple"! So punny!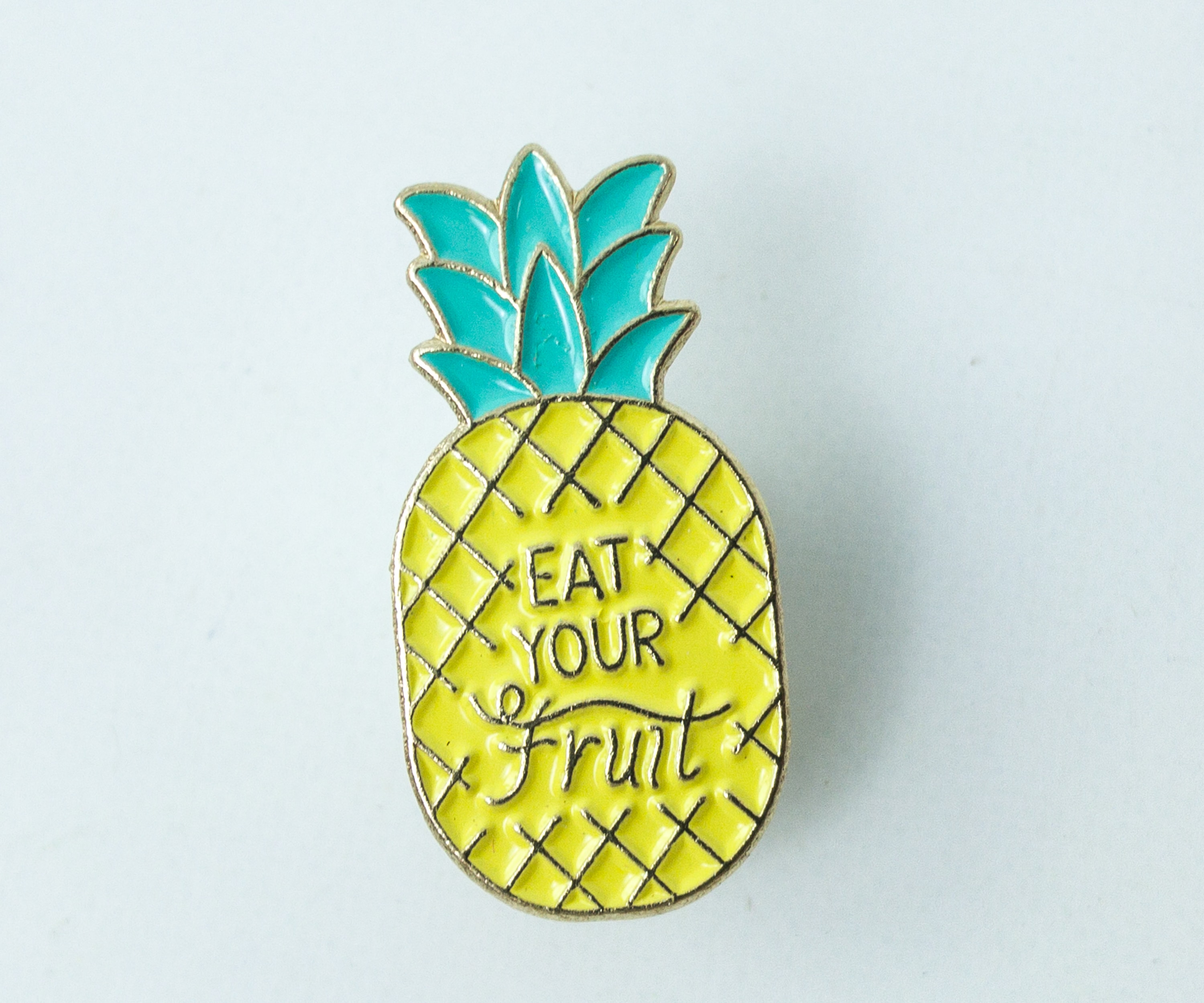 it's a usual graphic take on the juicy fruit, and it also reminds you to eat your fruit!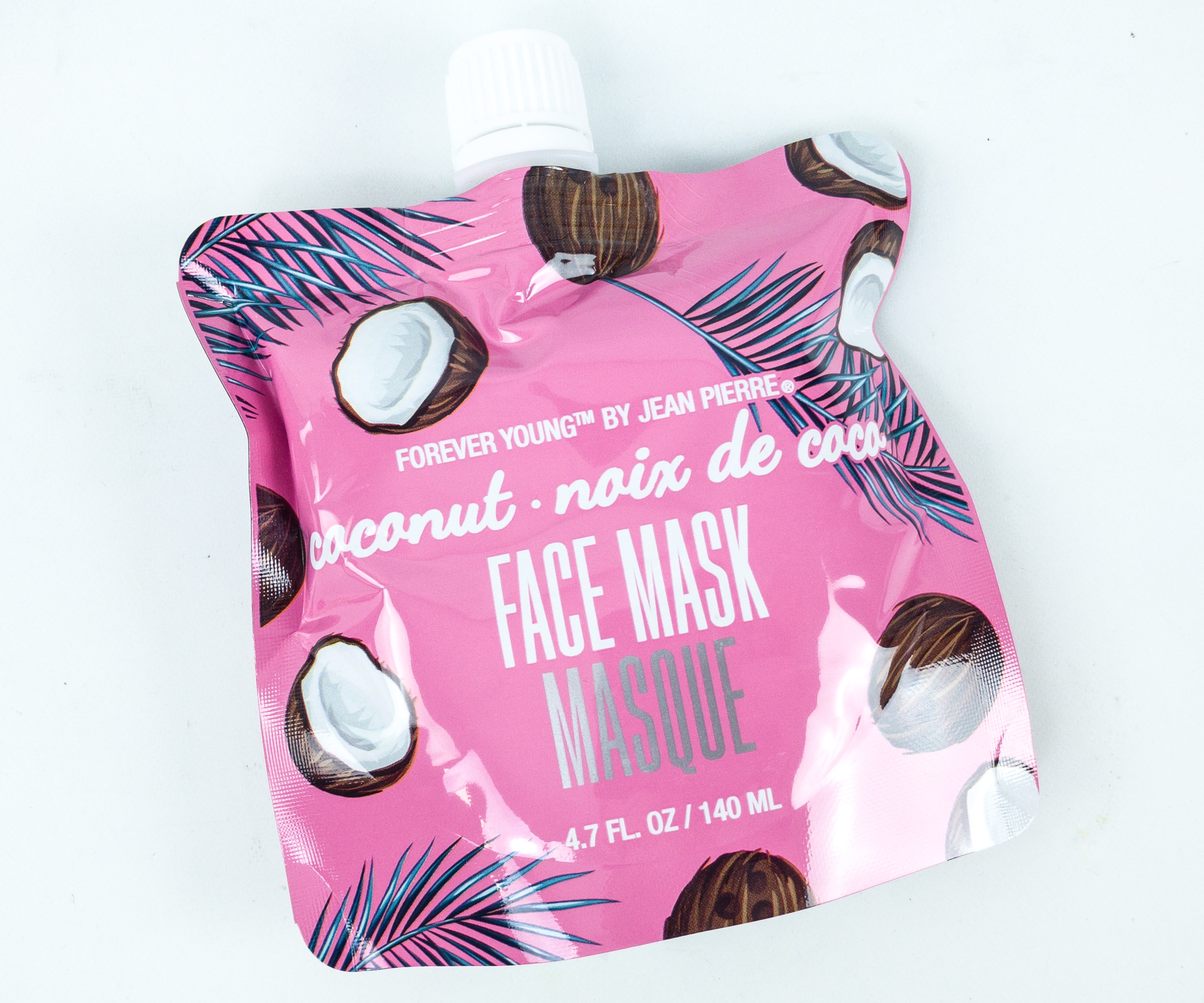 Face Mask. Also in line with the box's Summer theme, we got a coconut face mask. It helps revitalize the skin and uplift the appearance of dull-looking skin.
The mask also helps purify and detoxify clogged pores. It even absorbs excess oil, dirt, and other impurities.
Necklace. They also included an accessory placed inside an organza pouch.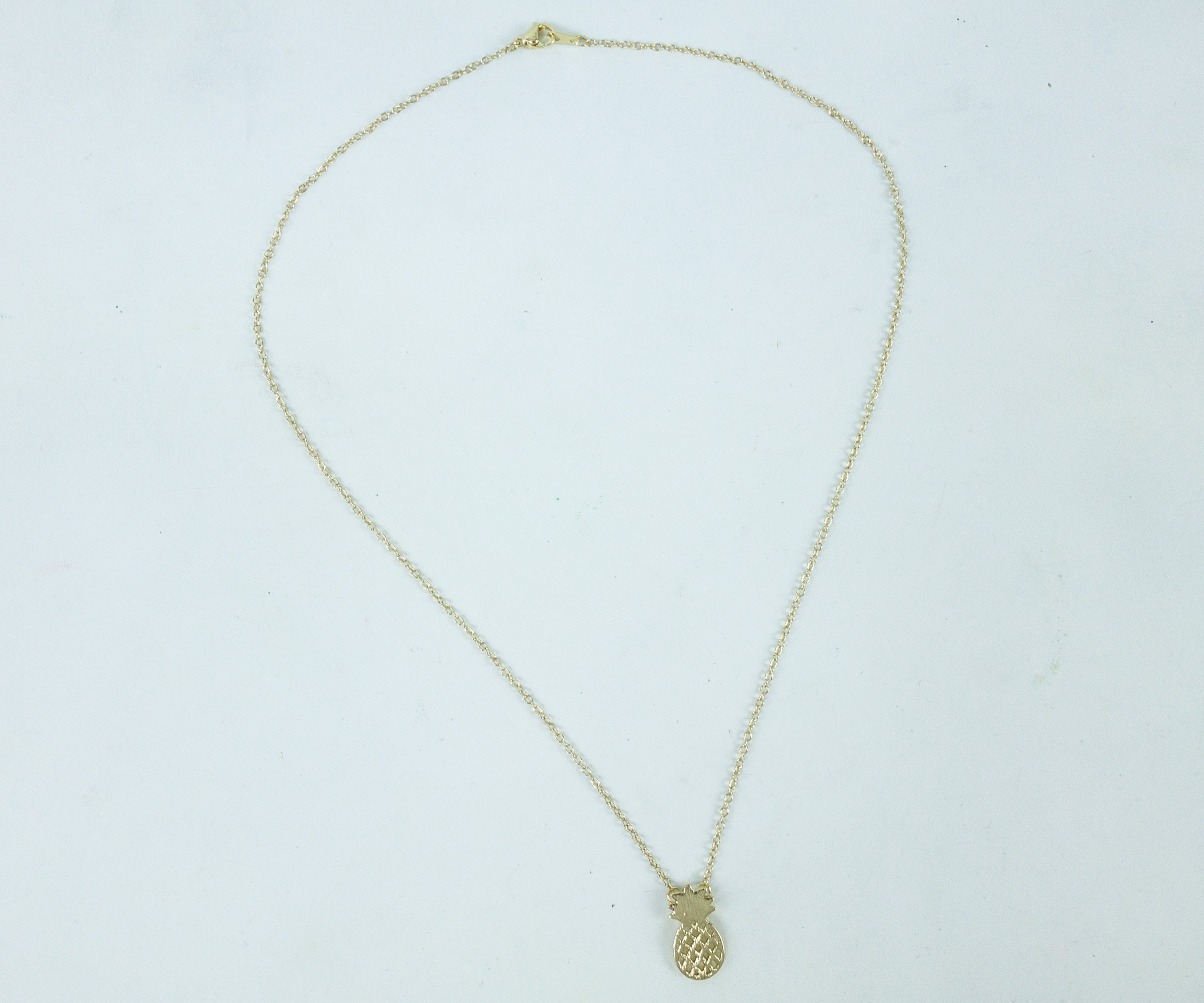 It's a pineapple necklace! ?
The charm looks cute and it's versatile as well.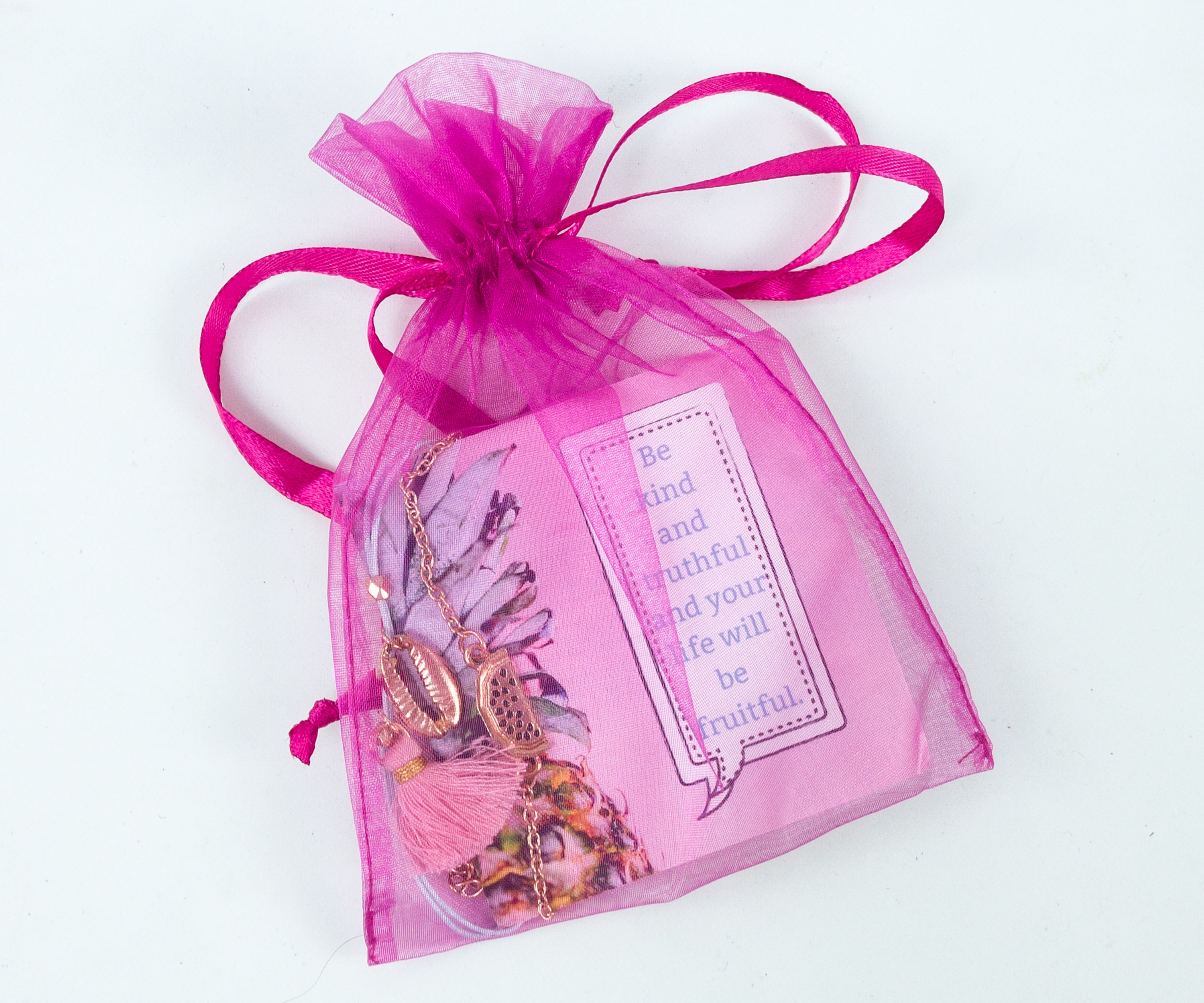 Bracelets. More accessories! This time, they're for the wrists. They're also placed inside a chic organza pouch.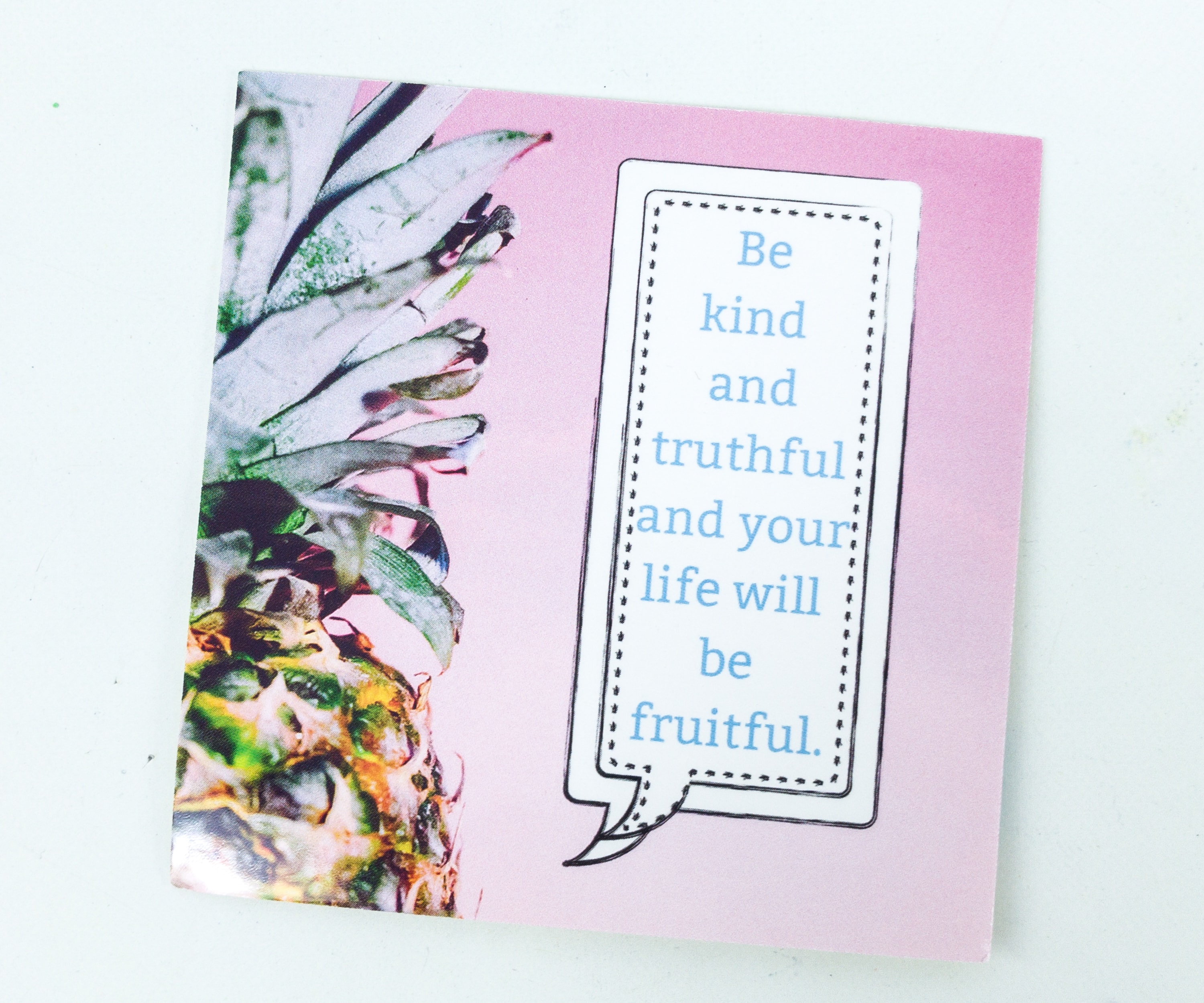 The accessories are also accompanied by this inspiring card that says:
Be kind and truthful, and your life will be fruitful.
The first bracelet is delicate as it is mostly made of string.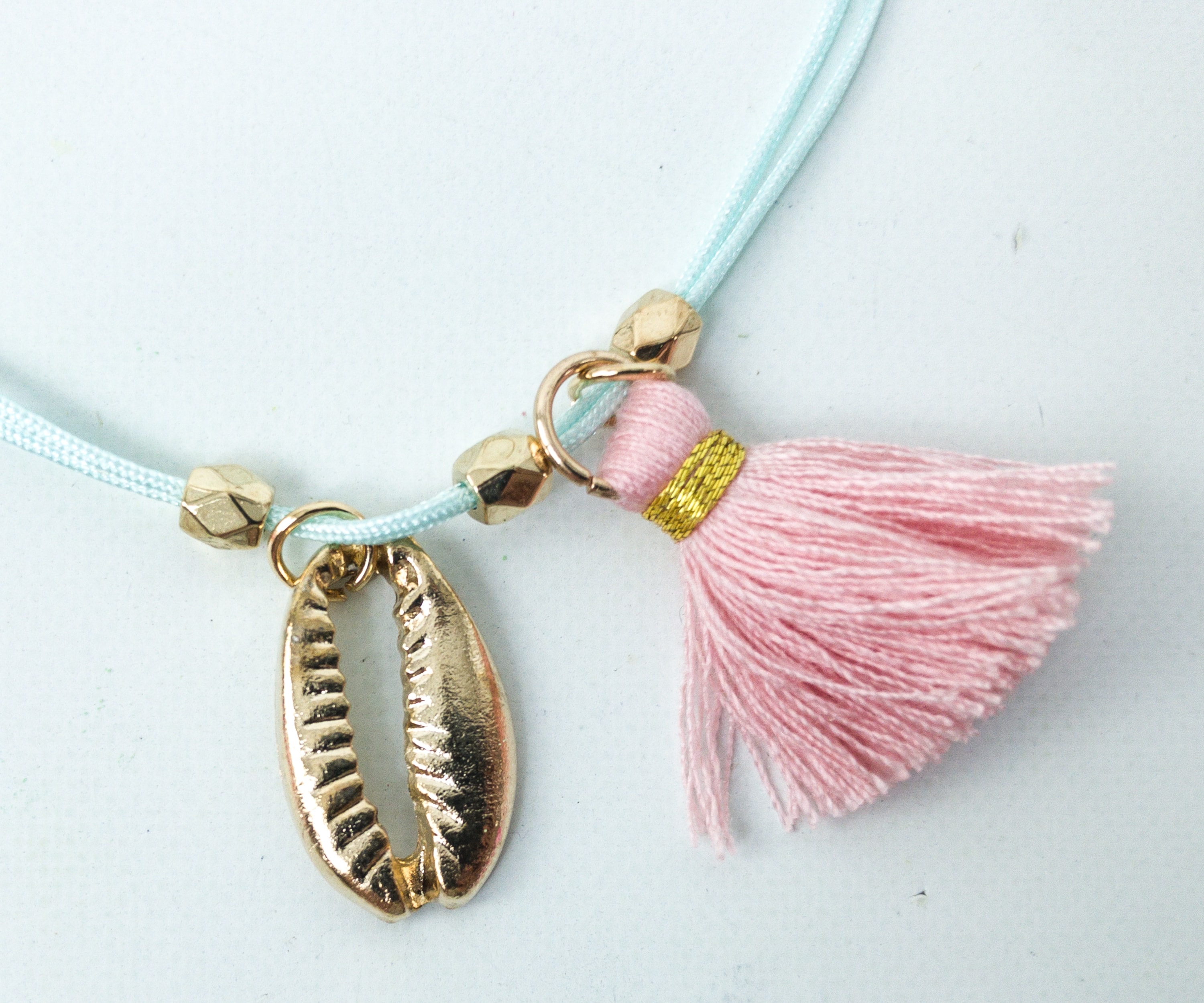 A metal seashell and a tassel serve as the bracelet's charms!
The other bracelet is made of chains and it features a watermelon slice charm! Both accessories have lobster clasp to lock them in place. The bracelets are pretty adjustable as both came with extensions.
Bath Bomb. It's a rainbow swirl bath bomb made without any toxic materials by a small company in Hendersonville, NC.

The bath bomb looks like a delightful and delicious cupcake with colorful toppings. It's not edible but it surely makes bath time sweeter.
iBbeautiful is really an inspiring and fun box for tweens and teens, and even adults will appreciate this box full of beauty and positivity! My daughter loves all the inclusions in this month's box, especially the pineapple items. I also agree that girls should be like pineapple who can stand tall, wear a crown, and be sweet inside! We are looking forward to the next box and the fantastic items they will be sending that will make us feel great!
What's your favorite item this month?