The Geek Gear World of Wizardry is a monthly Harry Potter themed edition subscription box. Every month, you'll receive a box filled with licensed or exclusive Harry Potter merchandise personalized to your chosen Hogwarts House, for only £24.99! 
DEAL: Save 15% off with code SPECIAL15!
The items are packed with brown squiggles.
We also got a Geek Gear Scratch Card.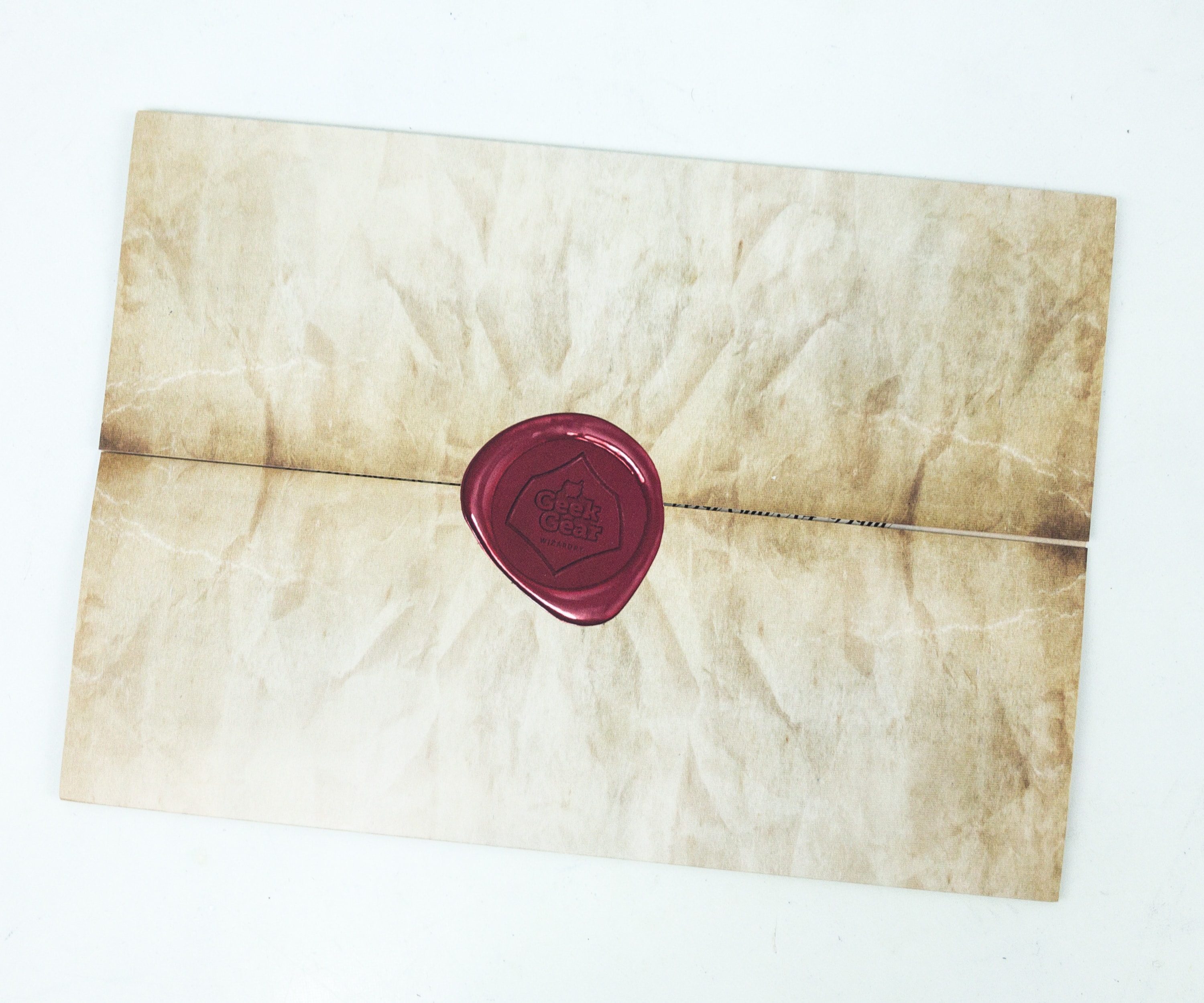 There's a letter with the Geek Gear branding that looks like a wax seal, but it's actually printed.
It lists all the items in this month's box, plus a YouTube spotlight.
Here's a hint for next month's box: House Related!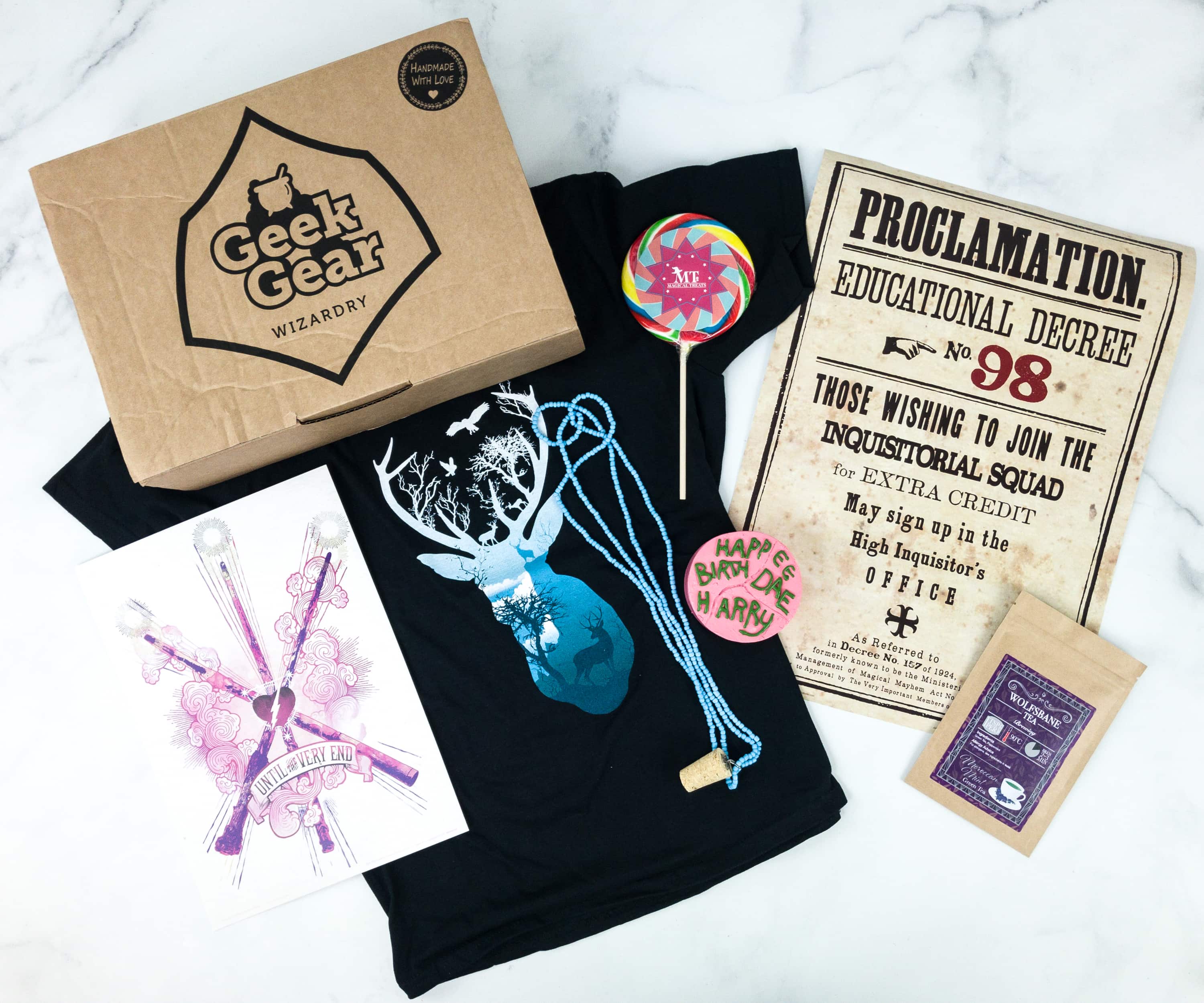 Everything in my box!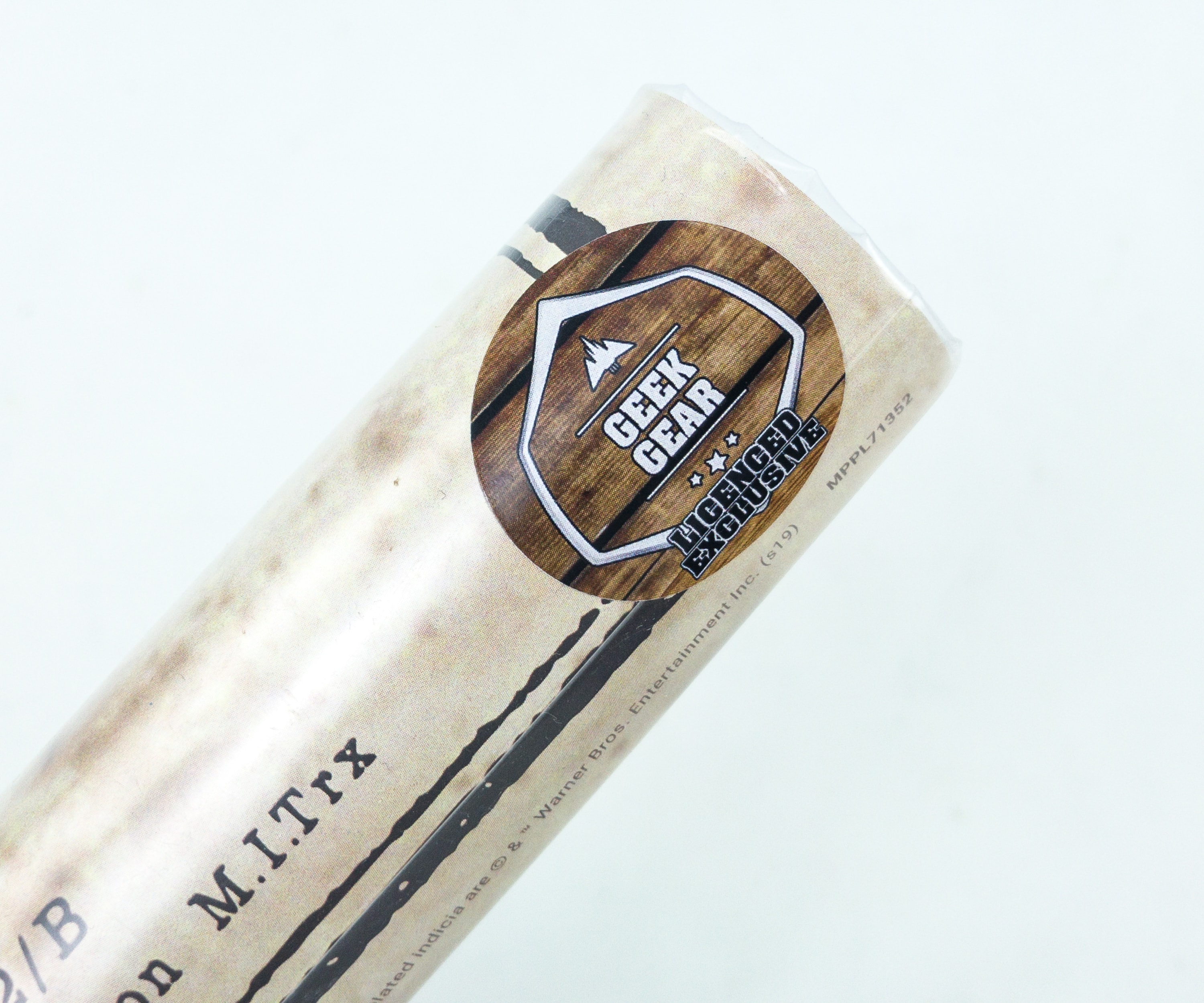 Licensed & Exclusive Proclamation Poster No. 98. The exclusive large print was rolled and packaged nicely!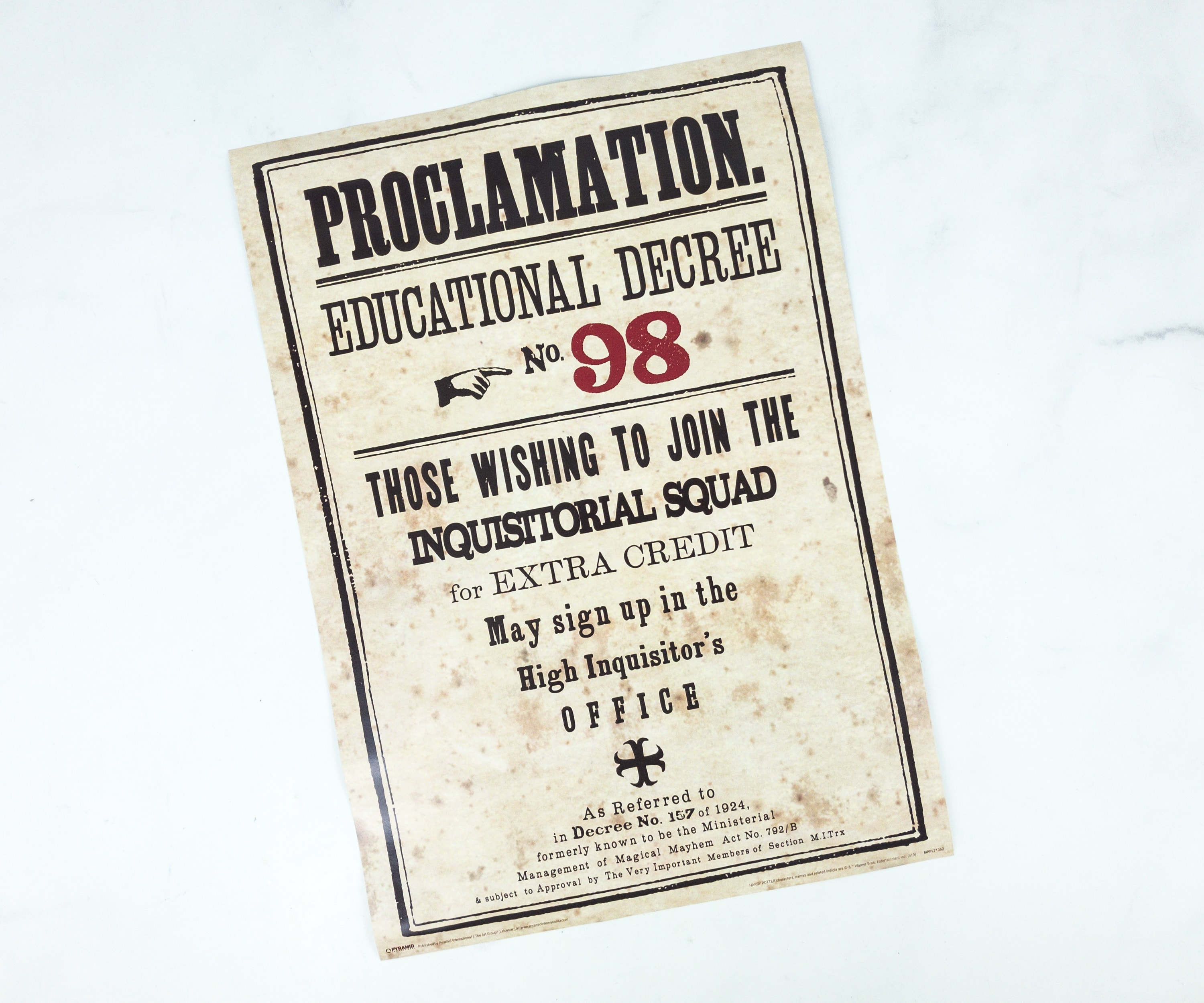 It is the 98th Educational Decree that Dolores Umbridge made. These Decrees were made or passed by the Ministry of Magic to control Hogwarts.
Wolfsbane Tea. This month's featured tea is a Moroccan Mint Green Tea, and it's made up of two main ingredients: peppermint and green tea. To make the tea, just brew a teaspoon per cup for 2-3 minutes at 90°C.
Magical Treats Lolly Pop. Here's a sweet inclusion in the box, a sweet and colorful lolly pop! ?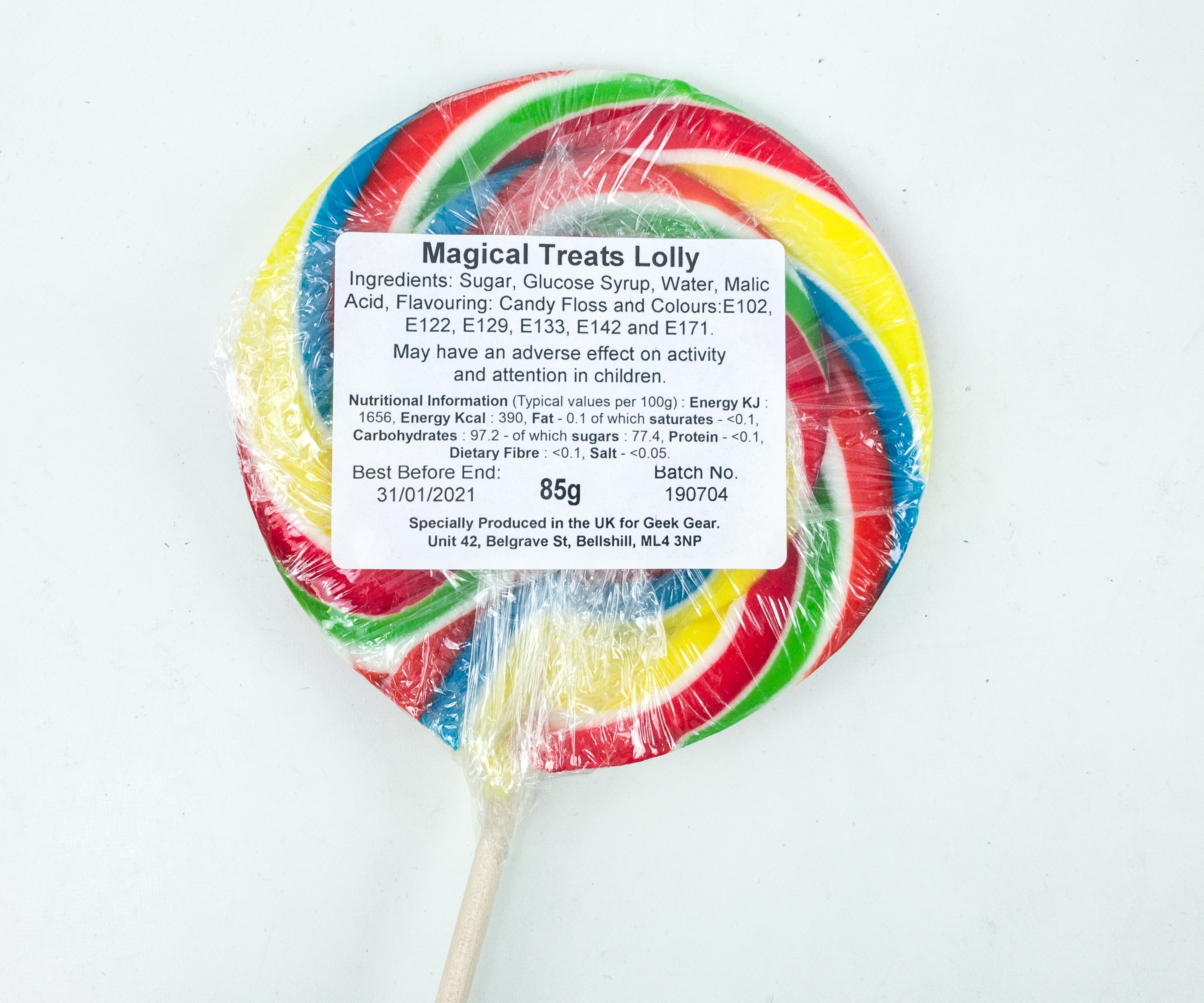 The sweet treat is made of sugar, glucose syrup, malic acid, and other flavorings.
Licensed & Exclusive Until The Very End A4 Print. The licensed exclusive print for July features the Golden Trio!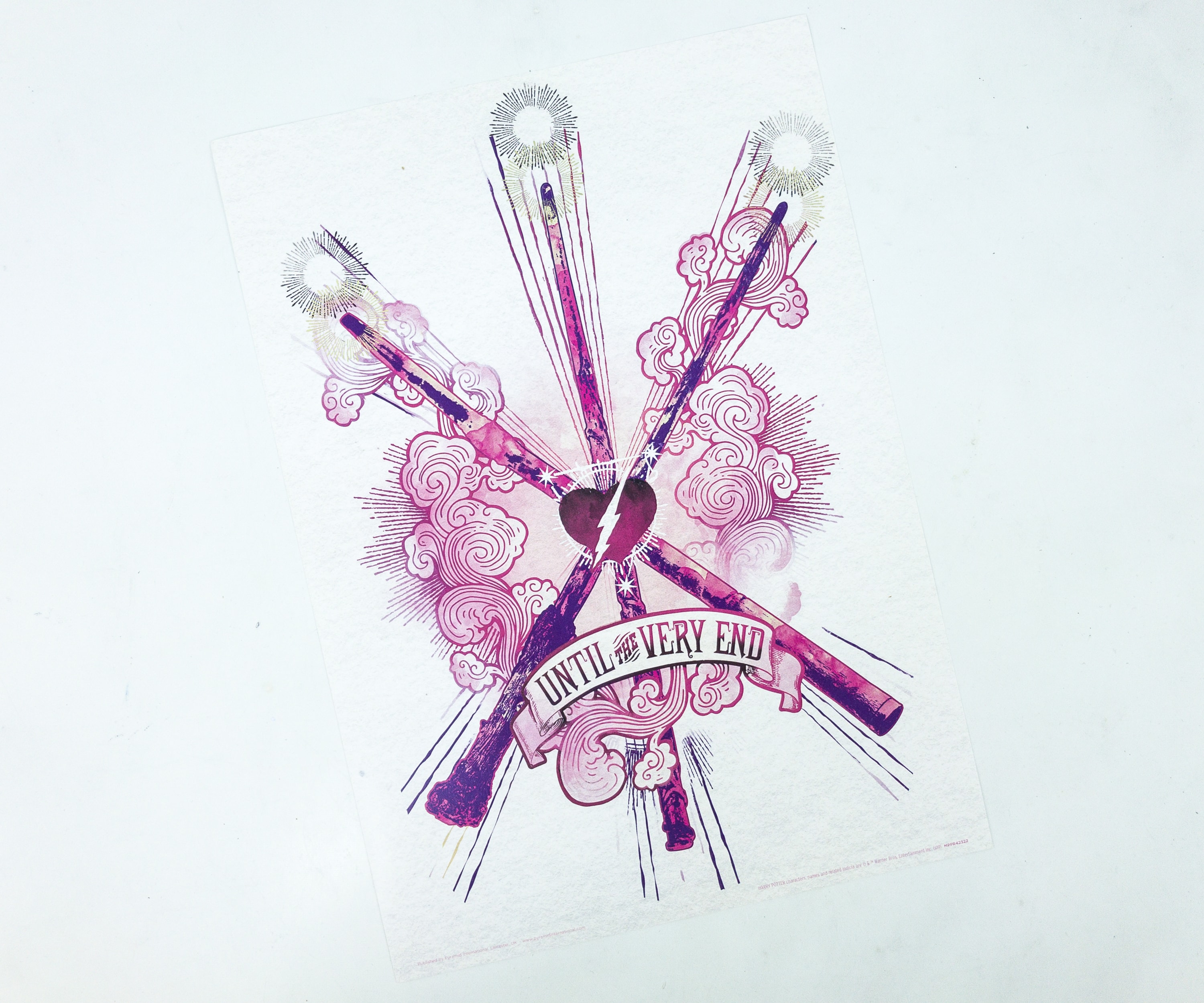 Instead of the characters, it features their wands intersecting at the center of the shirt, with a lightning bolt that represents Harry, inside an inverted triangle.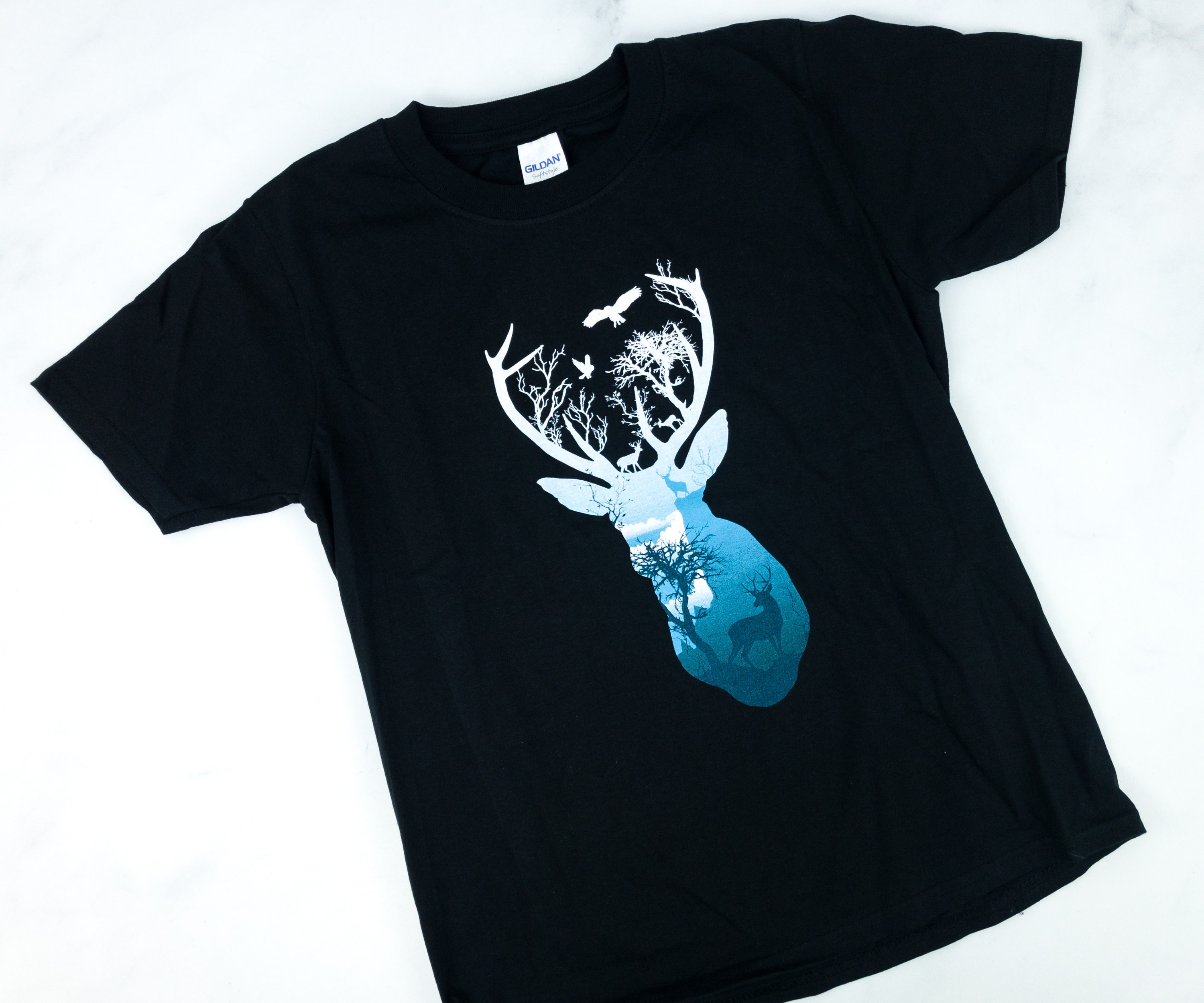 Stag T-Shirt. I am happy another black shirt this month! It features the Stag patronus, a symbol that represents both James and Harry Potter!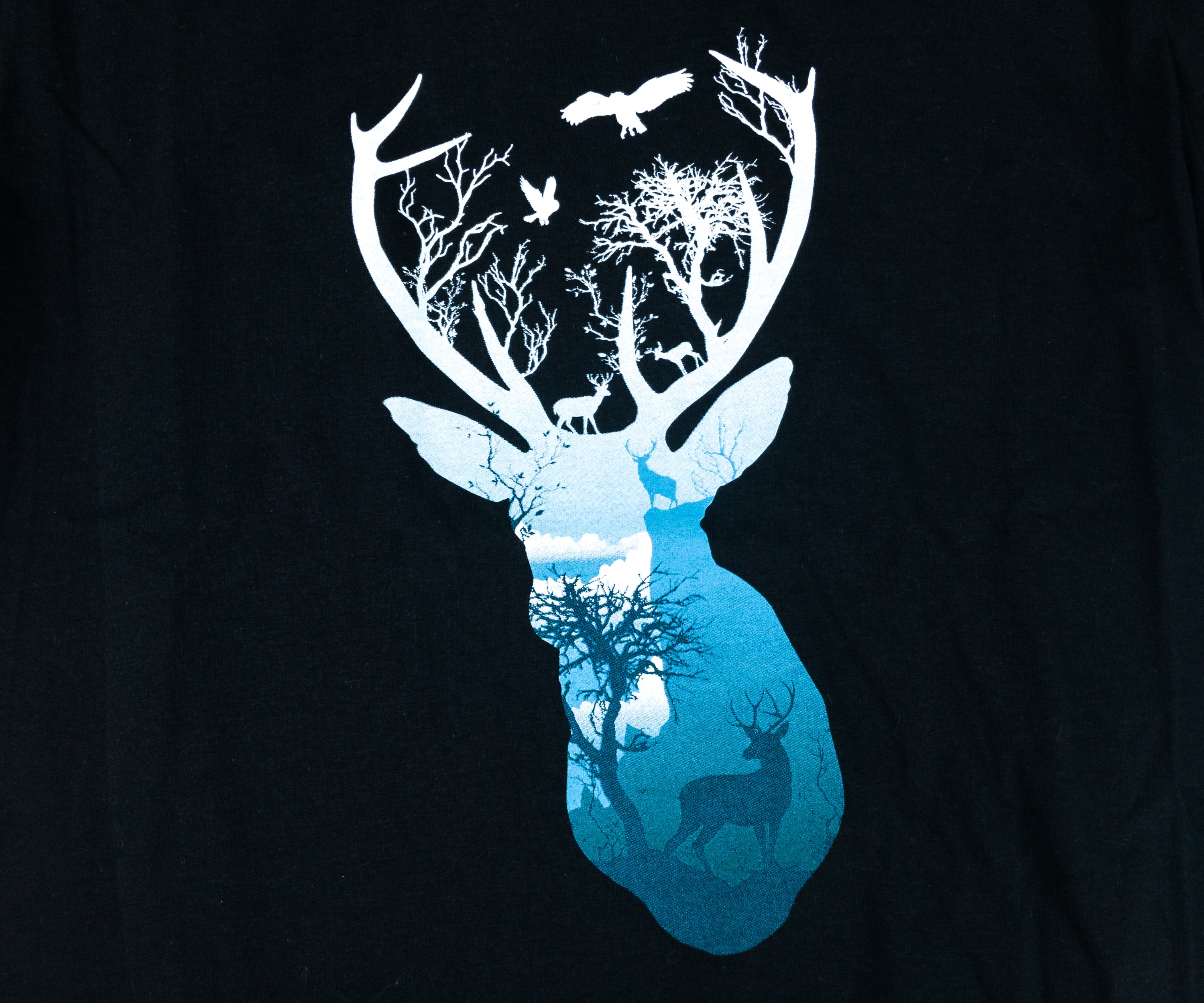 I love how they incorporated as many Stags that they can in the design. The blue and white color of the stag looks amazing on black as well!
Exclusive Witches Cork Necklace. The cork necklace was placed inside a colorful and magical box!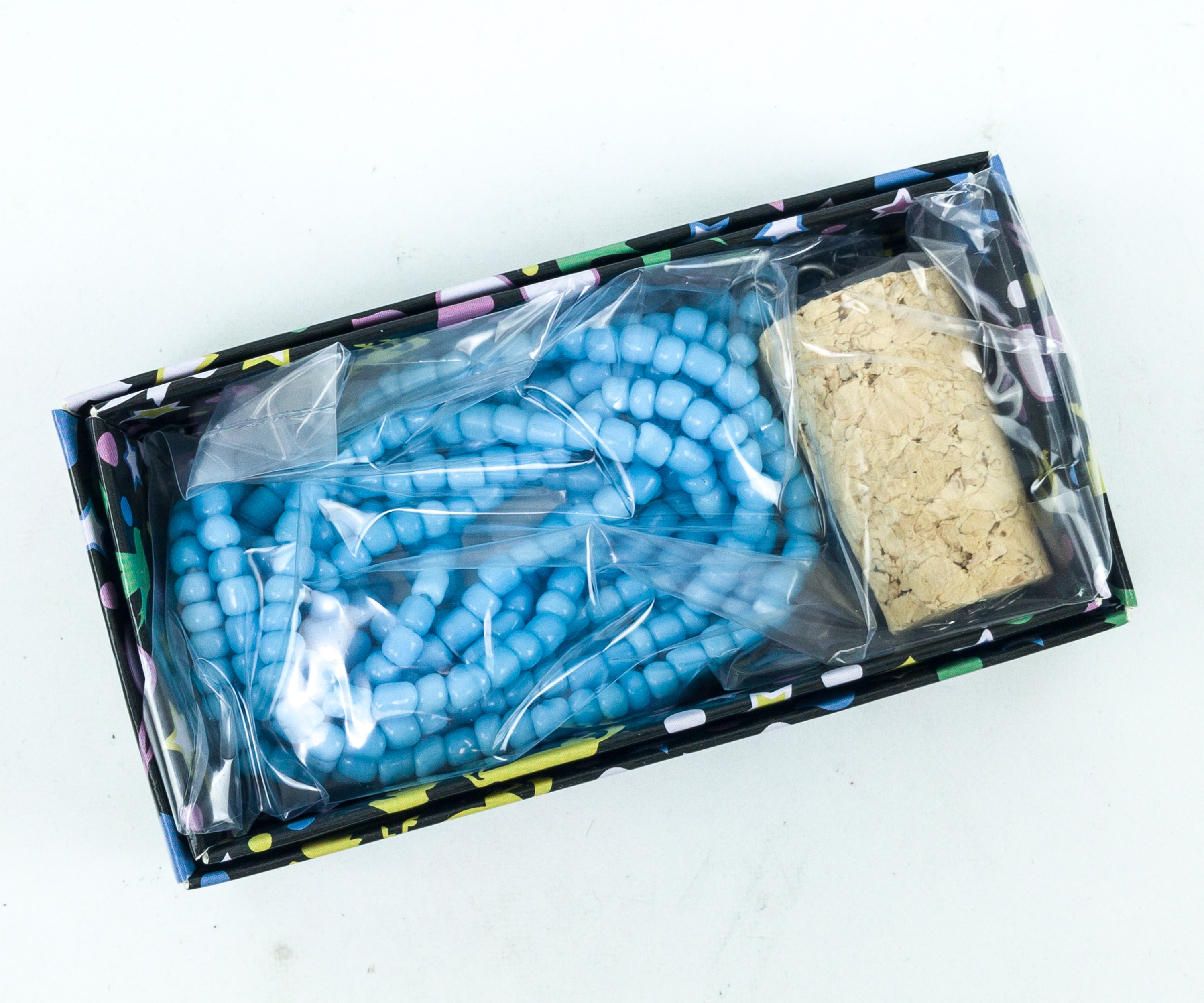 The necklace consists of beads and a nice cork as the pendant.
It looks like a layered necklace!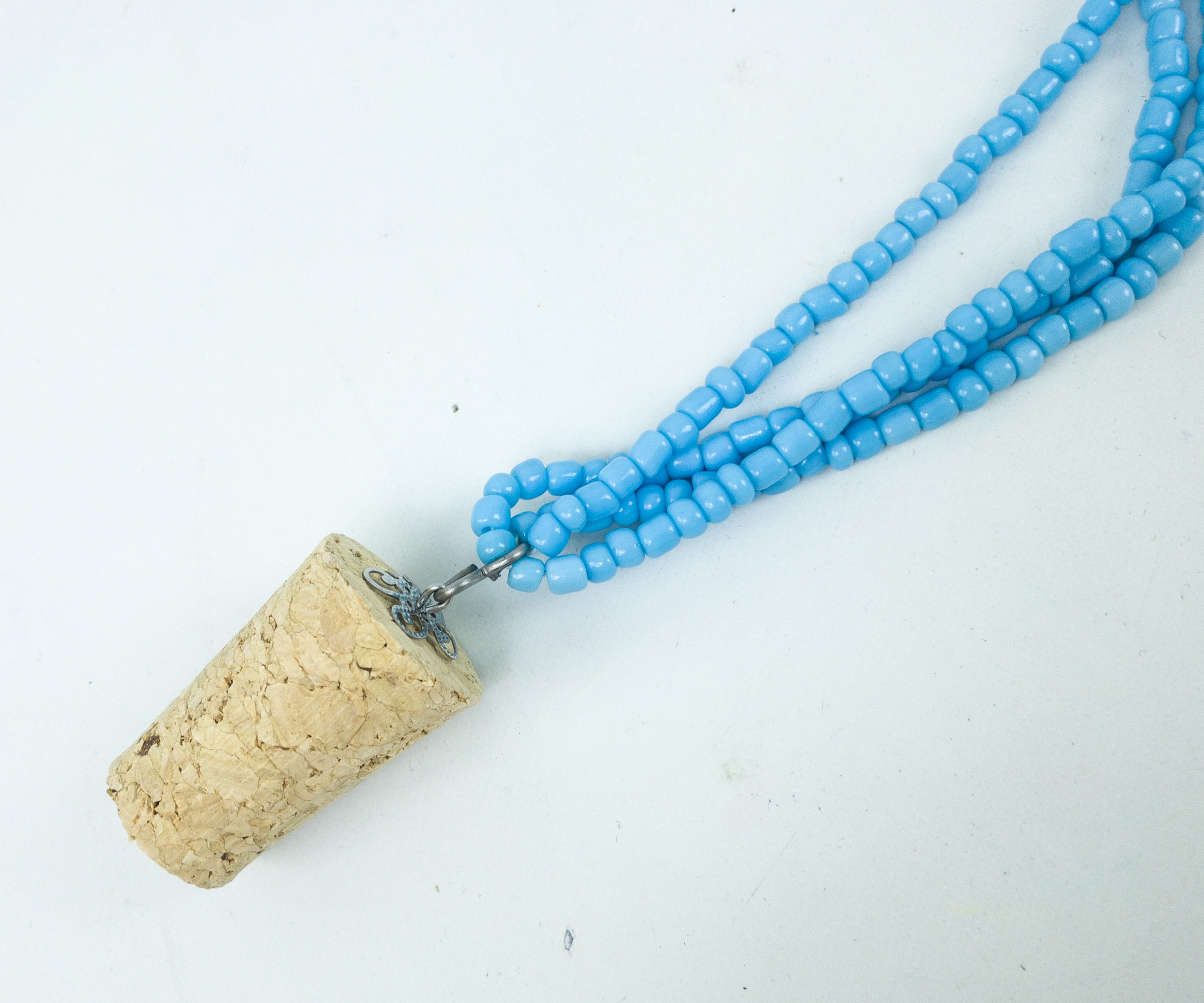 This reminded me of Bohemian styled accessories.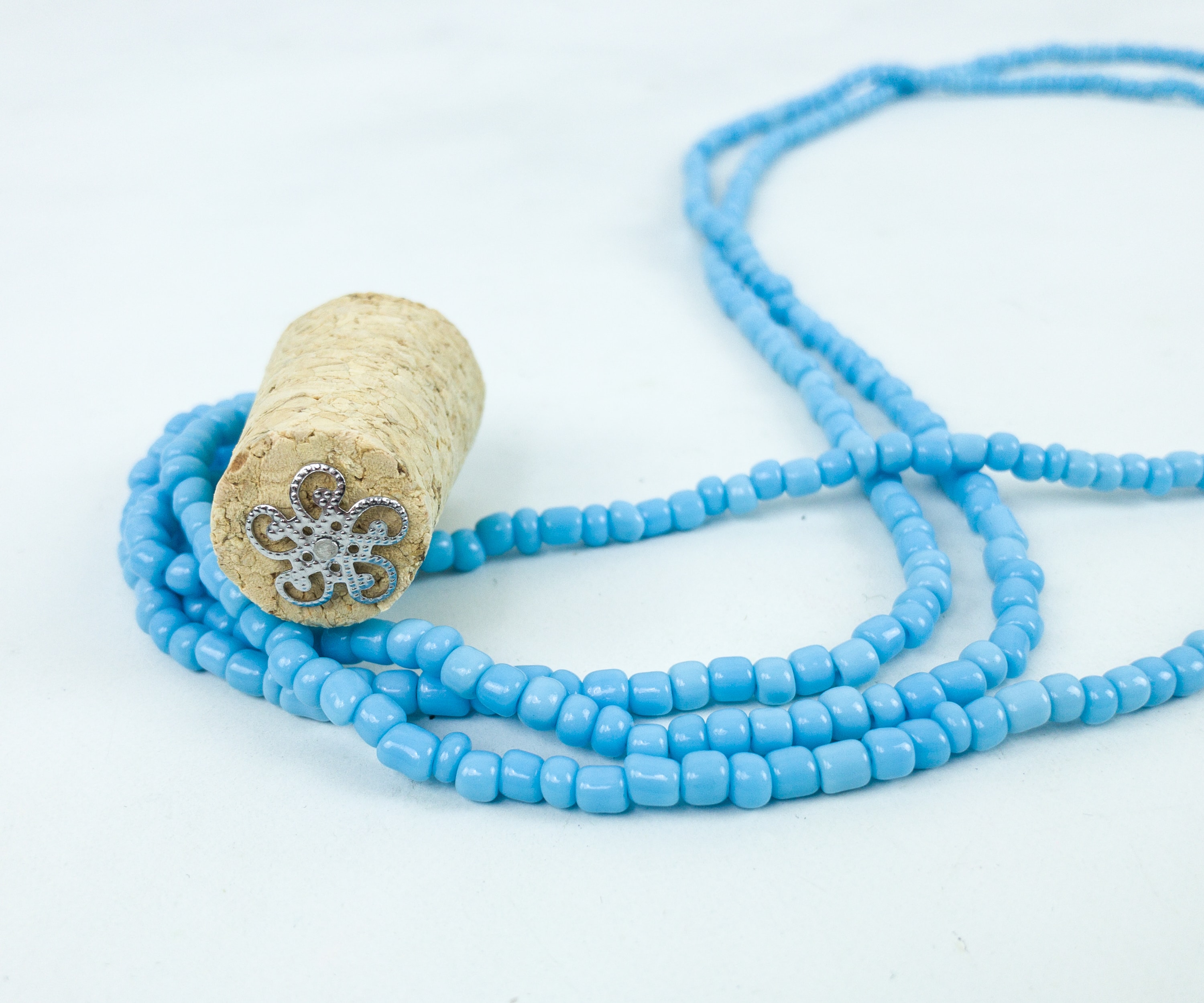 The cork was nicely attached to the bead necklace. This butterbeer cork, of course, keeps Nargles away!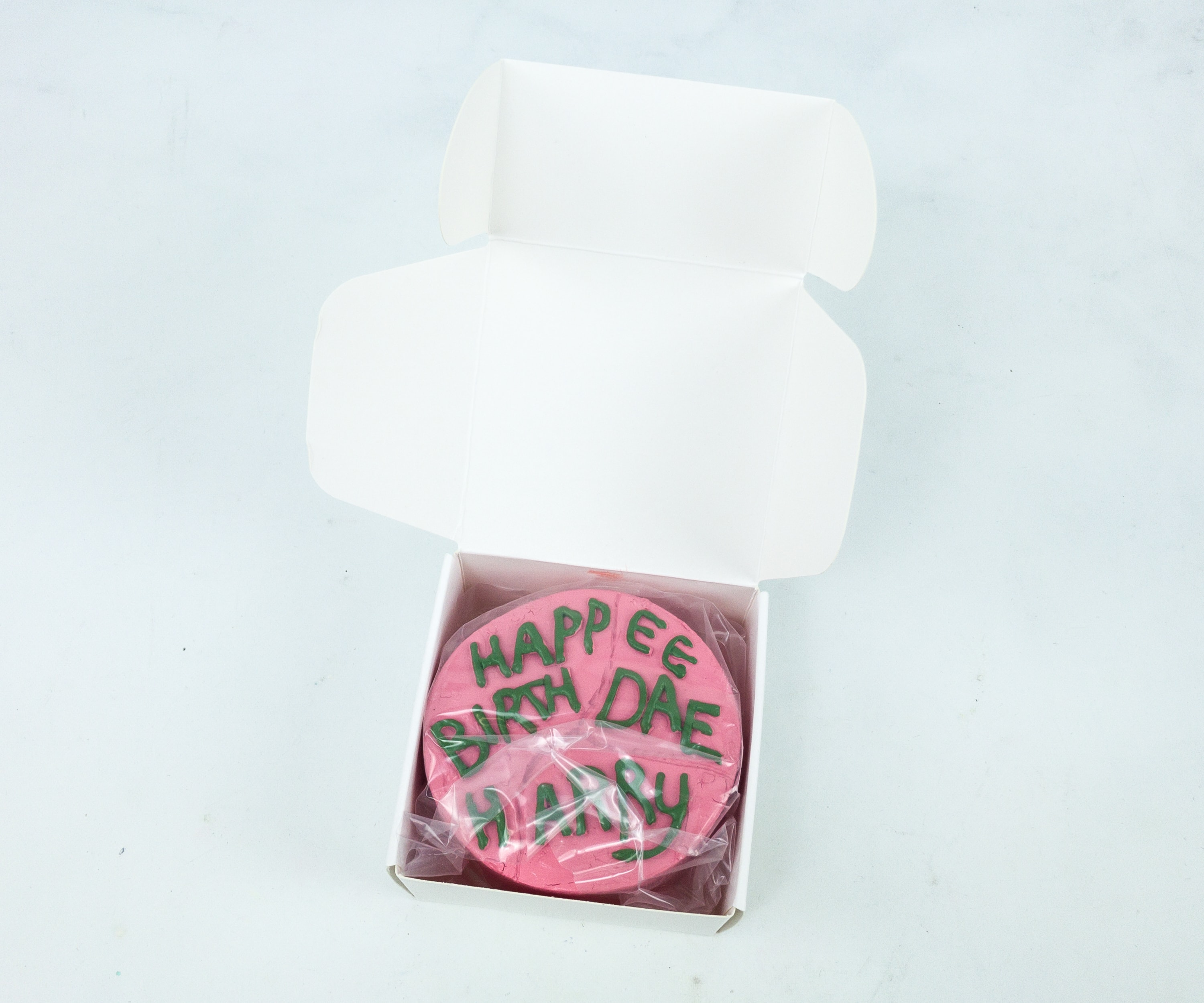 Birthday Cake Ornament. This is awesome and perfect for a July box!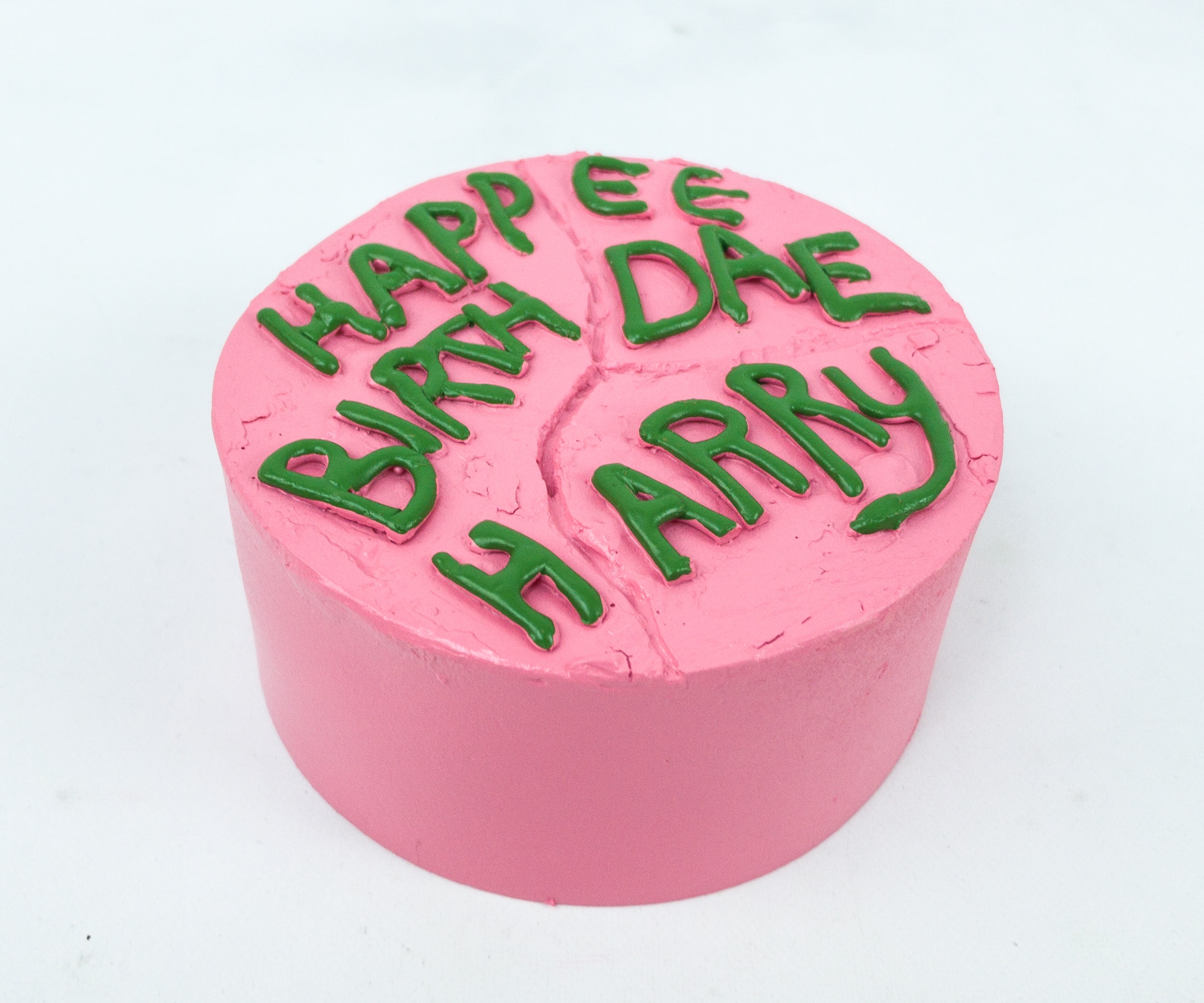 The ornament looks like Harry's cake from Hagrid! I also find the "Happee Birthdae" more fun than the usual Happy Birthday greeting, and totally Hagrid! I think this is an awesome accessory for our Potter setup!
It's another magical box filled with Wizarding World themed items! I love the Stag shirt, it's my favorite this month because the artistic design appealed so much to me. The cake ornament and cork necklace are fun and unique finds from this box as well. The Potterhead in me is really happy and I can't wait for the next box! If you can't get enough of Harry Potter, this box is definitely for you!
What did you think of this month's Harry Potter Geek Gear box?
Visit Geek Gear World of Wizardry to subscribe or find out more!