Flair & Paper is a monthly subscription of stationery and greeting cards. Each box costs $19.99 and contains 4 to 5 greeting cards and 1 to 2 stationery items.
DEAL: Get 50% off your first box when you sign up for a 3, 6, or 12-month subscription! Use coupon code WELCOME.
The items were wrapped in a peach tissue paper and sealed with a sticker.
On top of the items is an information card.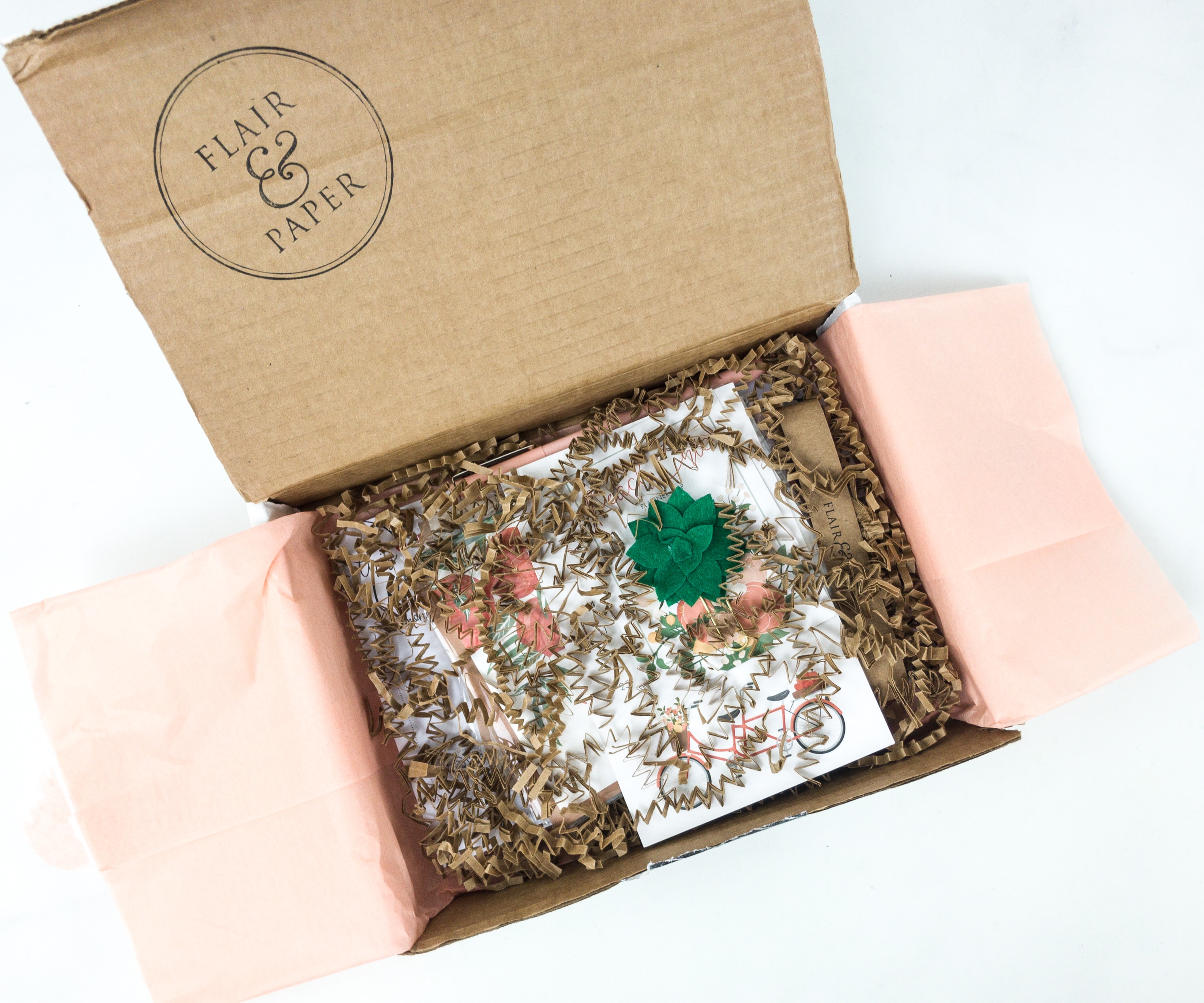 There are also squiggles that keep the items in place.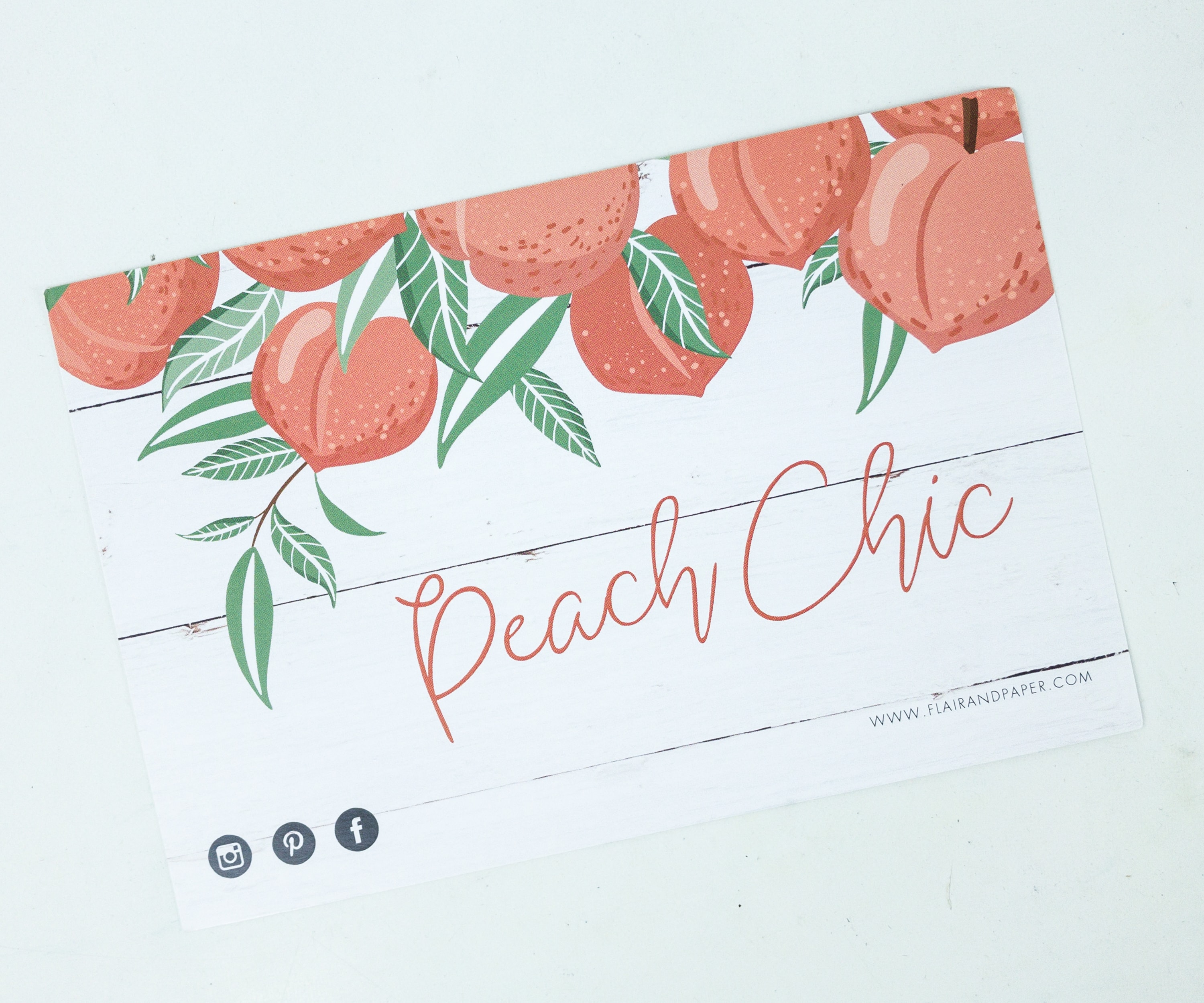 The simple and dainty aesthetics translates on the card.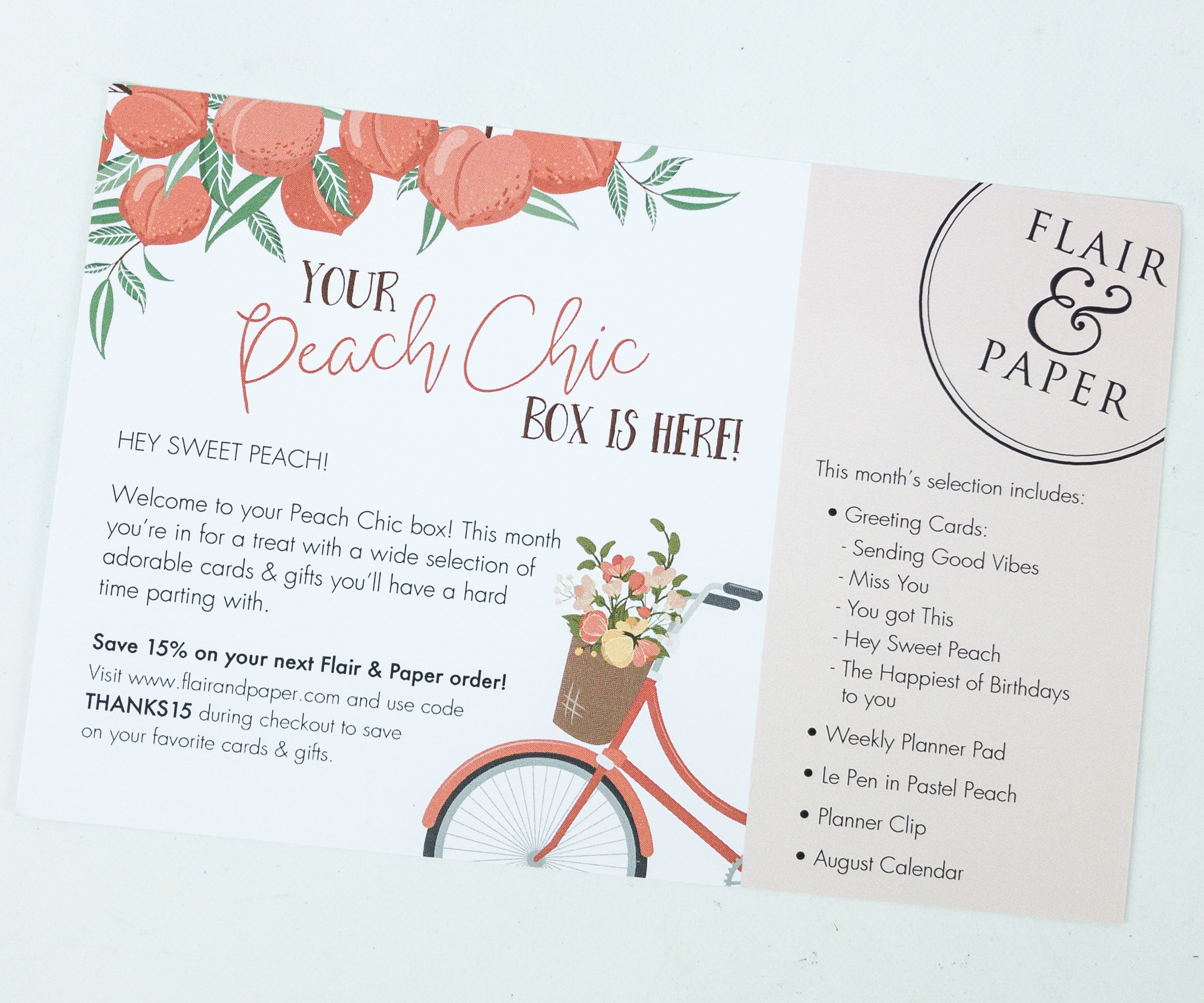 This month's theme is Peach Chic! We've got greeting cards, a planner pad, a pen, a planner clip, and a calendar. I'm excited!
Everything in my box!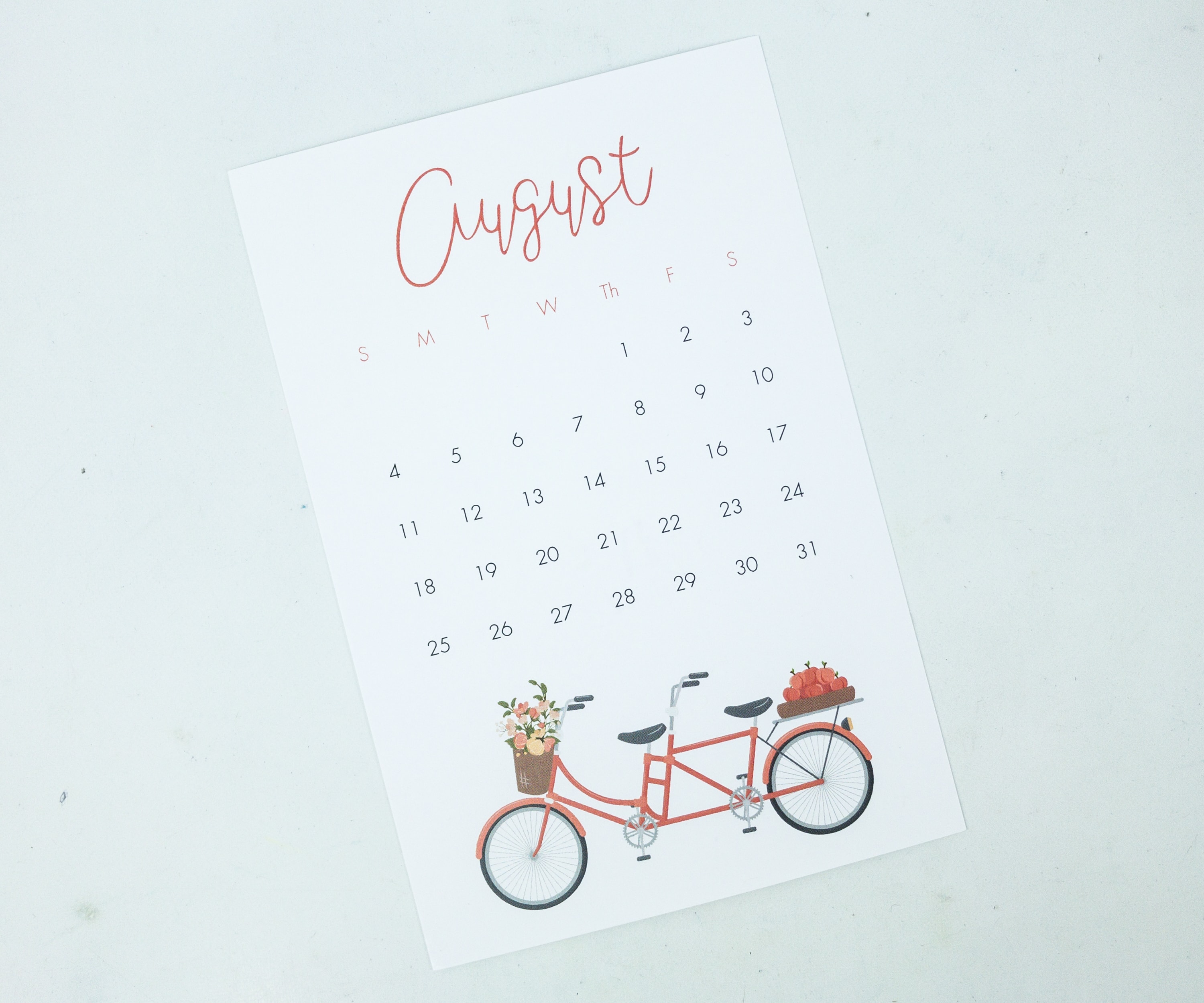 August Calendar. This calendar page reminds me that we're already in the third quarter of the year! Like the first few calendar sheets from this box, this one also has a minimalist design. The calendar will look nice on any corner of the house or office.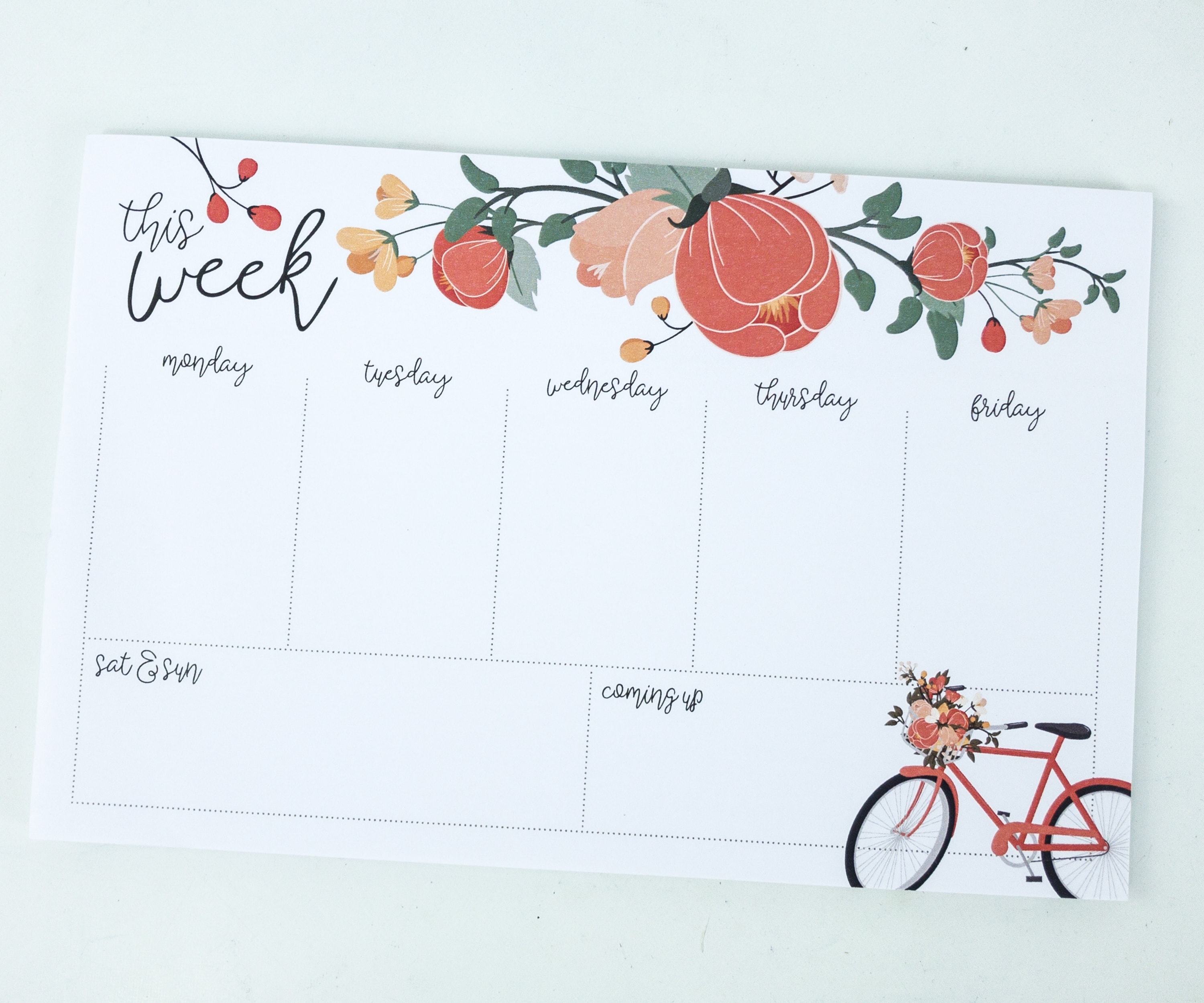 Weekly Planner Pad. It's really nice to have your days planned out, and this pad will definitely be of big help when it comes to organizing your plans. The good thing is that these planner pads are undated, so you can use it up anytime you want. It's nice and thick too – I think there's enough for a year!
Planner Clip. It's nice to keep pieces of paper together with this really chic greenery clip!
The pin attached to its back is in shiny gold color. I can also use this to mark pages of notebooks, or even the last page I am at in a book!
Le Pen in Pastel Peach. I also got this chic pen that I can use for the weekly planner and the cards!
I thought that only the exterior of the pen is in peach, but apparently, the ink is also in pastel peach! It's awesome, and I love the smooth feel when writing using this.
Here is our set of lovely greeting cards for August!
As always, the assortment of cards are gorgeous, and they come in different lengths, templates, and designs!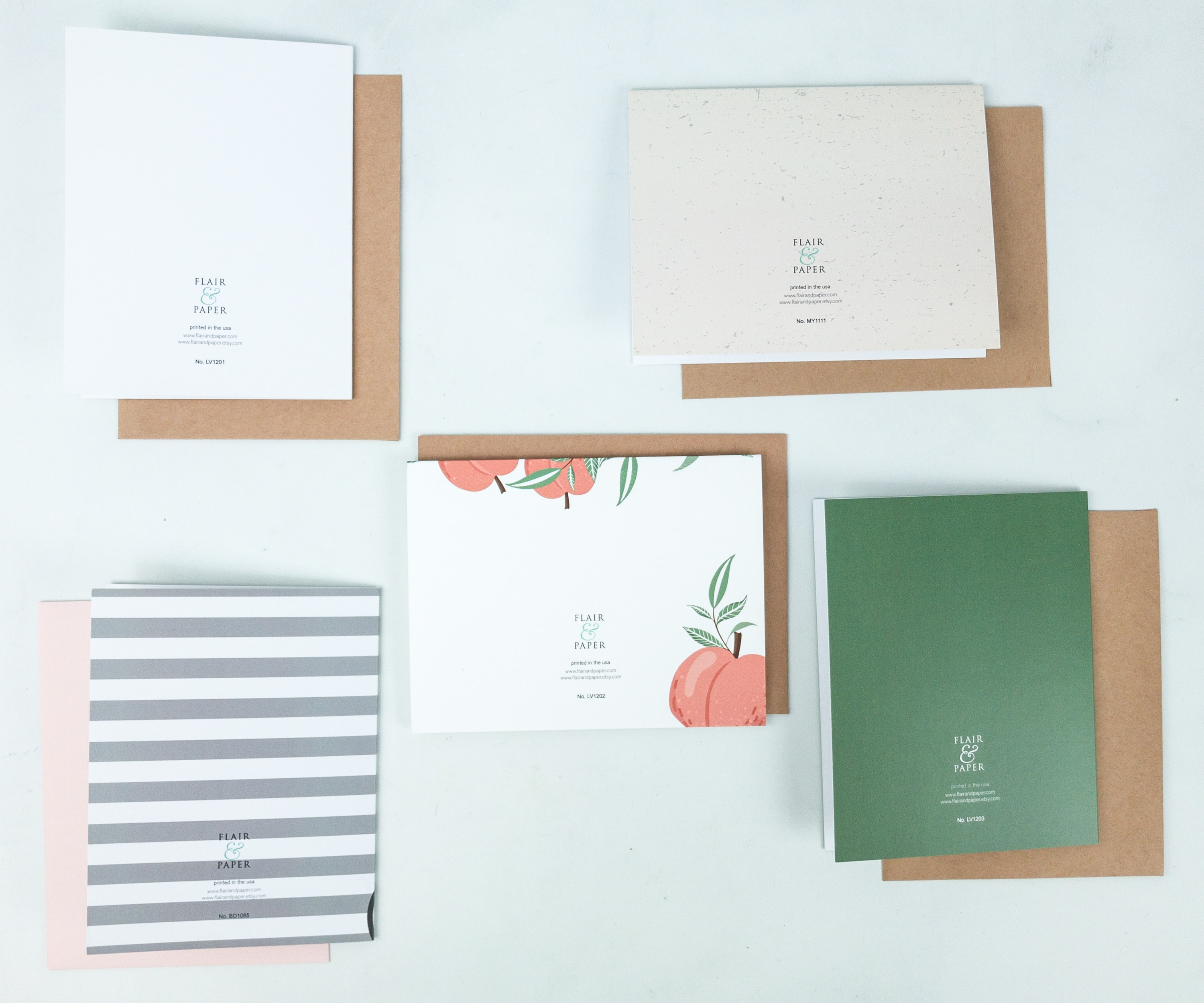 Each card comes with an envelope.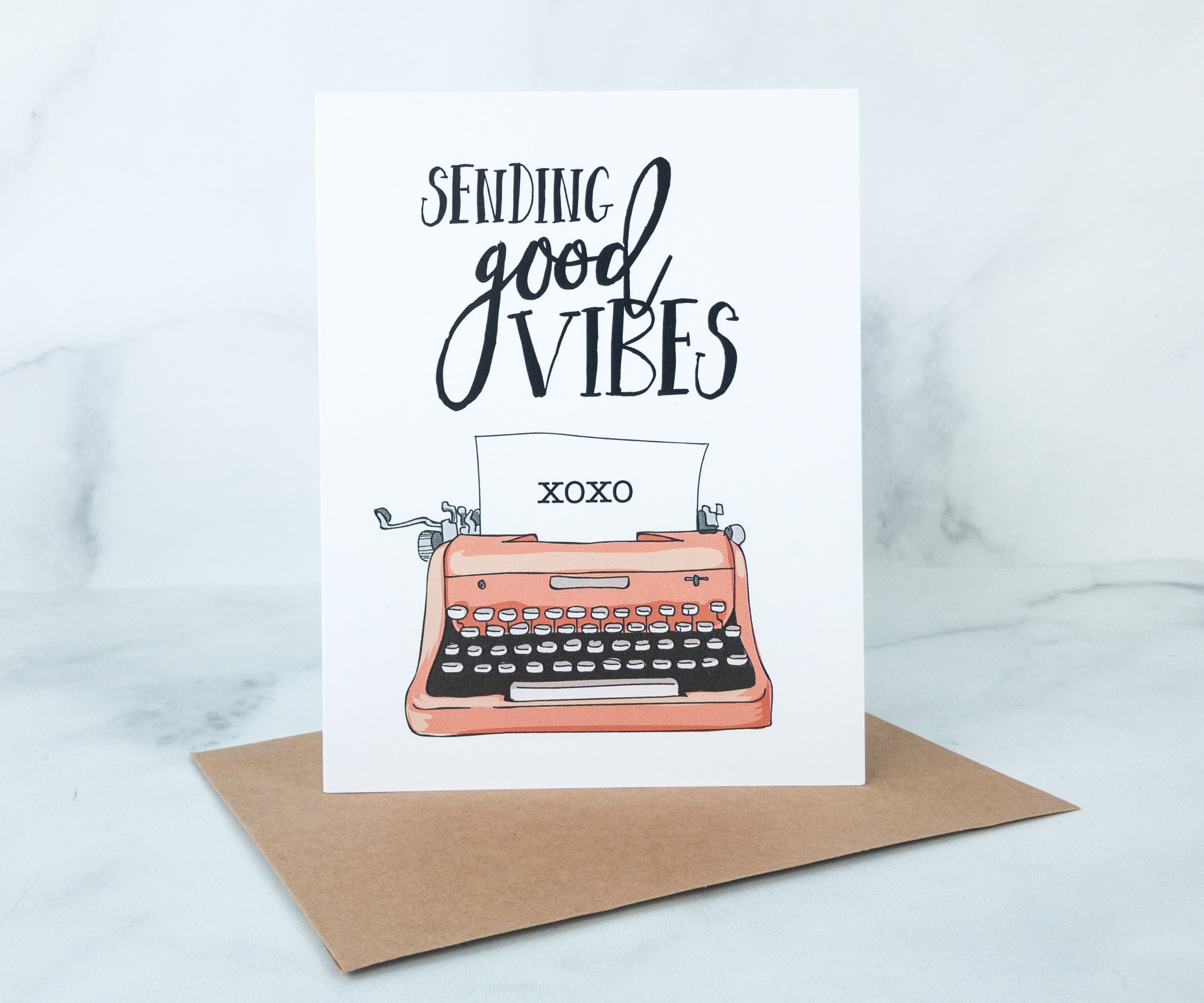 Sending Good Vibes Greeting Card. Sending good vibes to a friend or a special person is indeed a great thing to do, and you'll realize that it has the very same effect on you. This card full of positivity features an old pink typewriter, with a paper fed on it. It displays the word XOXO which means hugs and kisses!
The Happiest Of Birthdays Greeting Card. This is one of the prettiest birthday cards I've ever seen. It features a bicycle adorned with flowers, as well as a striped pattern serving as the border. A girl friend will definitely love this card with a matching pink envelope.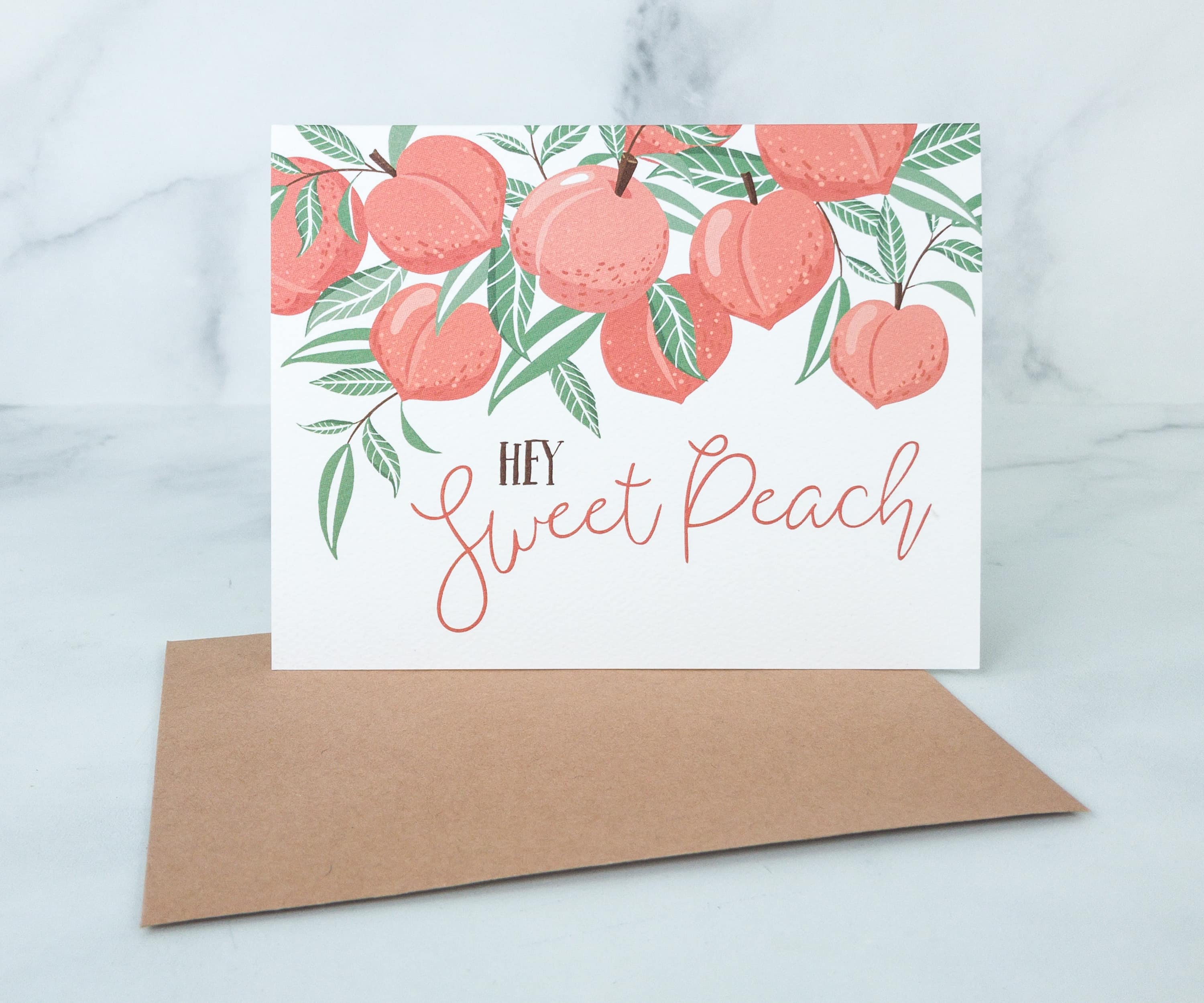 Hey Sweet Peach Greeting Card. This one is a "just because" card, perfect for making someone feel special and remembered even when there's no occasion. It's one of the sweetest things that you can do. I love the peach illustration and the script font!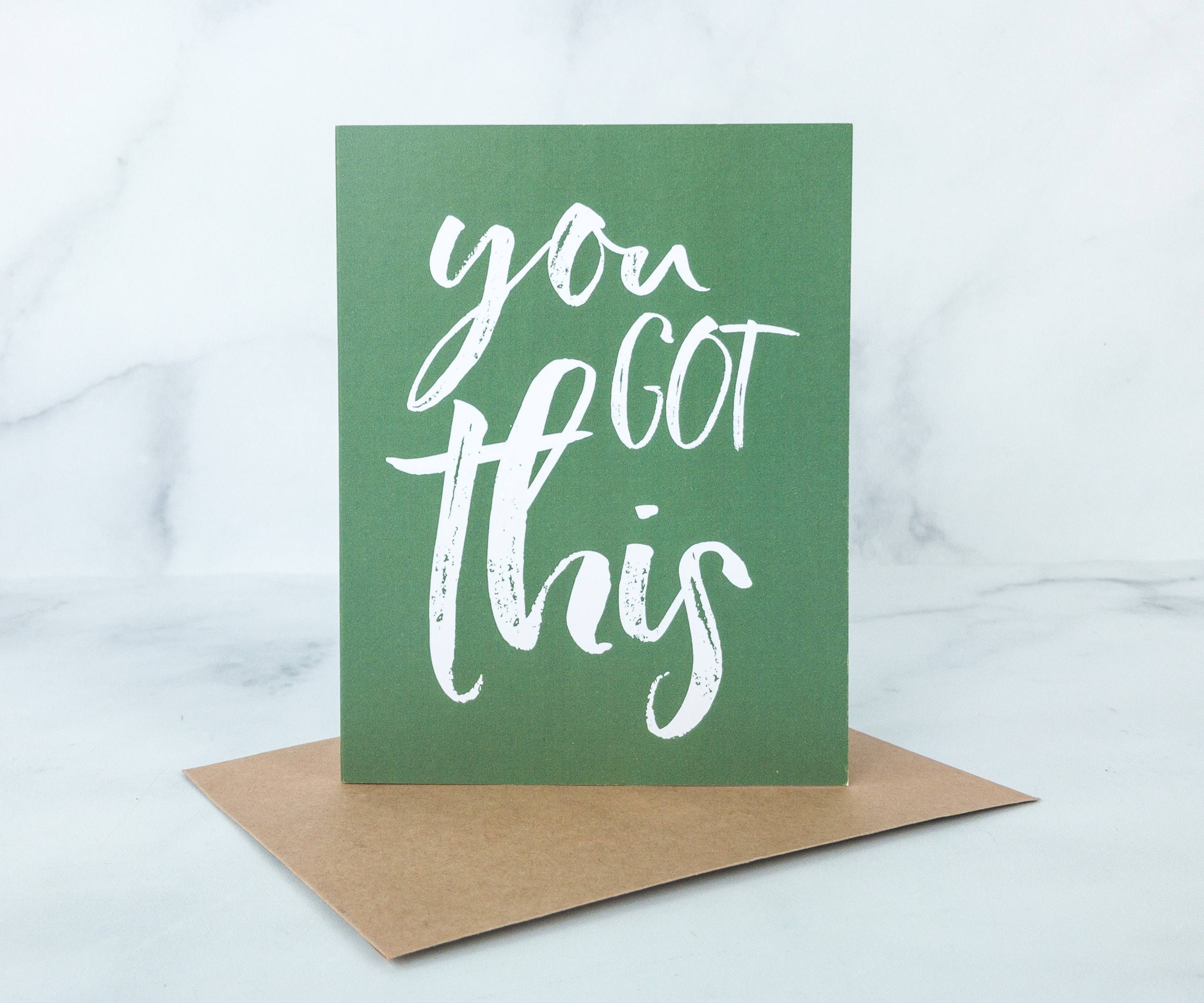 You Got This Greeting Card. Another card is in green and it's for lifting up someone's mood or encouraging them no matter what they're going through. May it be a game, a problem that needs to be solved, or any worries, the card will definitely boost that person's confidence!
Miss You Greeting Card. The little fox with eyeglasses on the side looks so adorable! Missing a person shows how much you care for them, and we can let them feel that by giving this adorable card with sweet nothings.
Flair and Paper is one of the best stationery subscriptions that supply me with fantastic cards and awesome writing items! I love the calendar pages that arrive each month, and the notepads that I have multiple uses for. The cards are always lovely and they can be given on any occasion, even if I just missed a friend, relative, or someone who is distant. It's also nice to sometimes send a person something that is personalized rather than texts and emails. The effort will definitely make them feel special!
What do you think about Flair and Paper box?