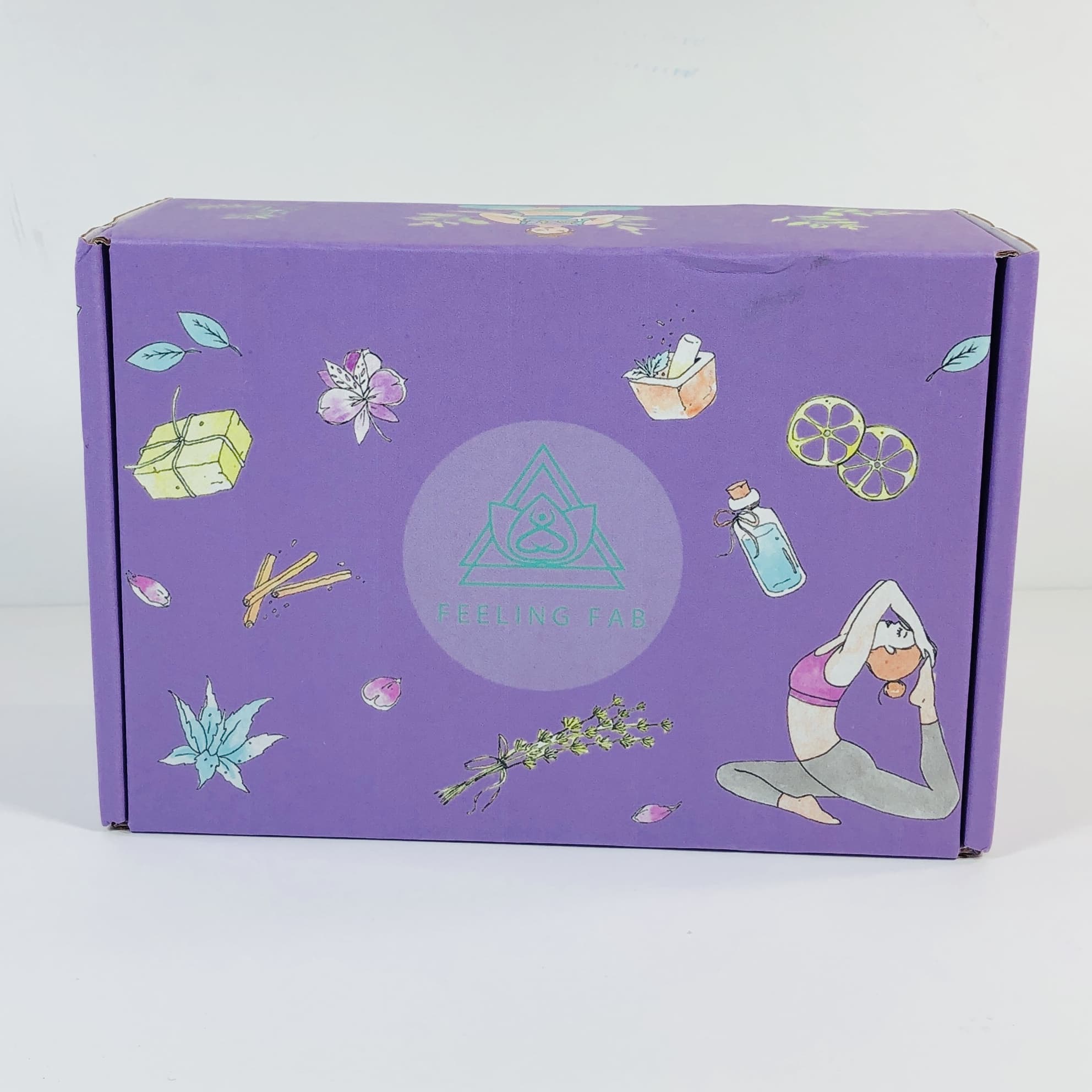 Feeling Fab is a monthly collection of self-care and wellness items to help you take care of #1 – YOU! Every month you will receive an assortment of beauty, skin, and body care items along with spiritual growth and wellness tools to encourage you to relax and recharge. You can choose from the Mini ($19.95 a month, 4-5 clean beauty products and 1-2 spiritual growth/anti-stress tools with a value of $45+) or the Original ( $29.99 a month, 5-6 clean beauty products and 1-2 spiritual growth/anti-stress tools with a value of $70+). I am reviewing the original box and this is my very first box from Feeling Fab!
• 5-6 Natural beauty, skincare and body-care products

• 1-2 Healing crystals, candles, gemstone jewelry

• Plus self-care guide or stress-reducing activity in every box

• Typical value of each box is $65-$85 (MINI box value is $45+)
DEAL: Get 15% off your first box! Use coupon code HELLOFAB.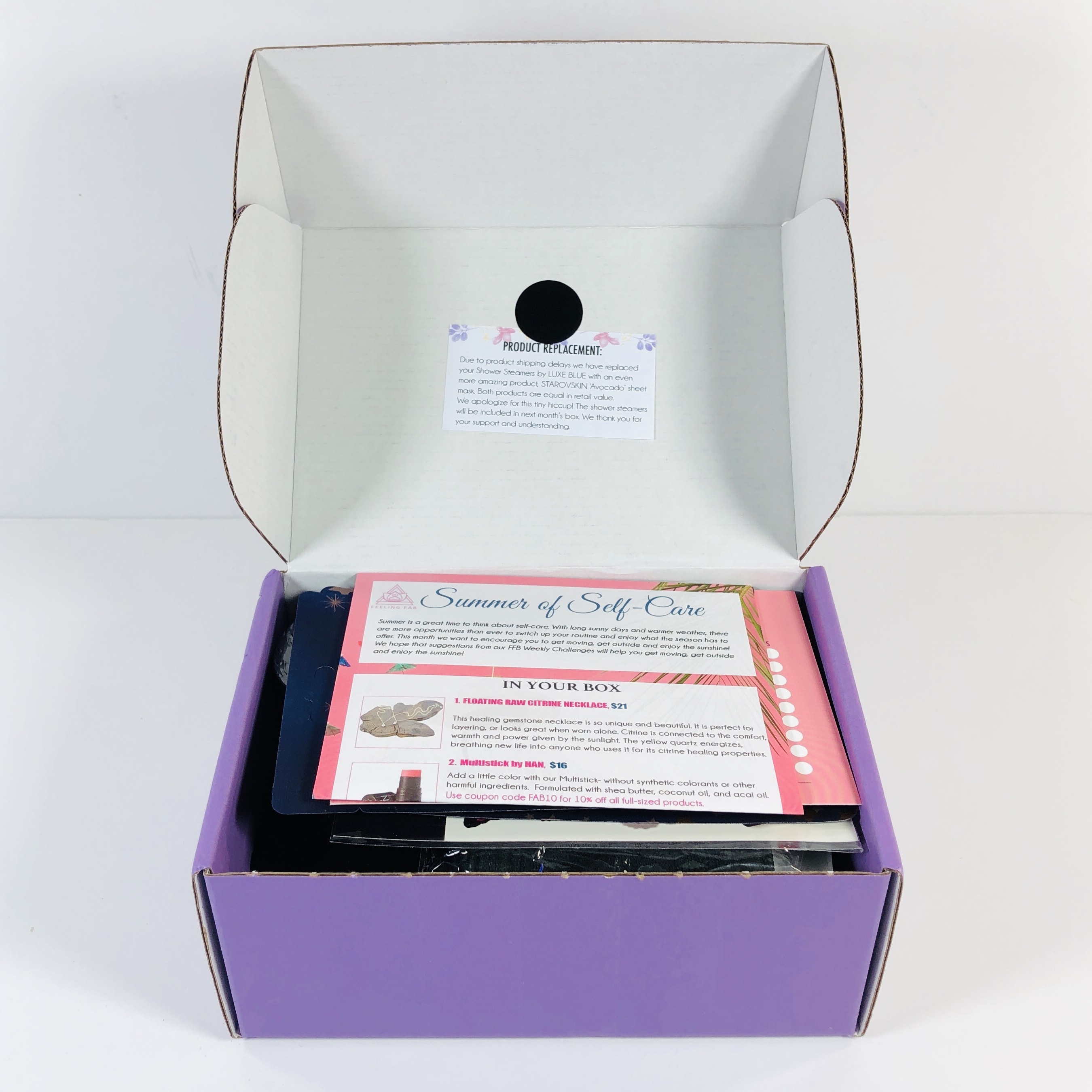 I really liked the pretty purple box and the deco on the front, and the presentation was nice when I opened it up.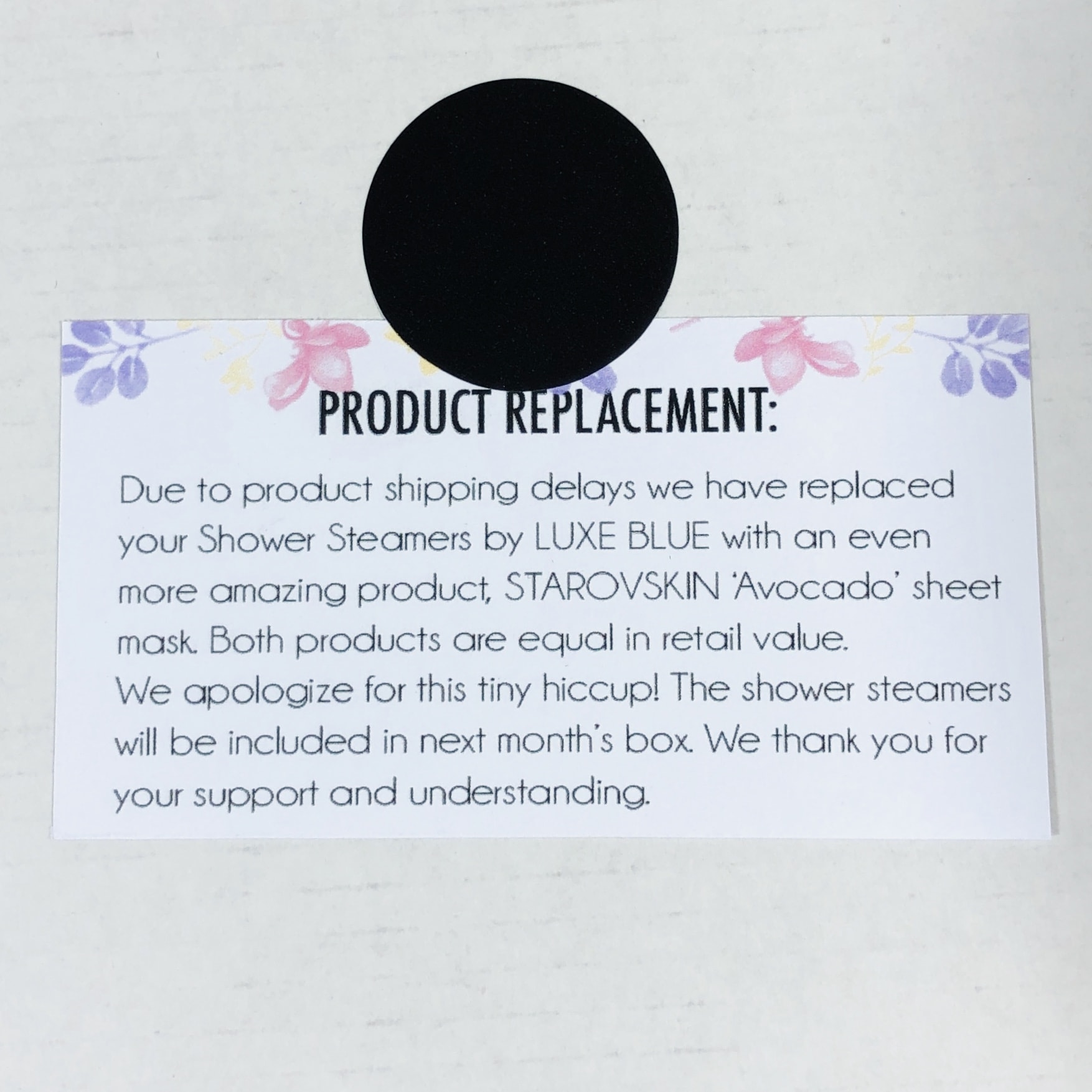 I found a note on the inside lid saying that there was a product change and that I received a replacement and will still receive the steamers in my next box.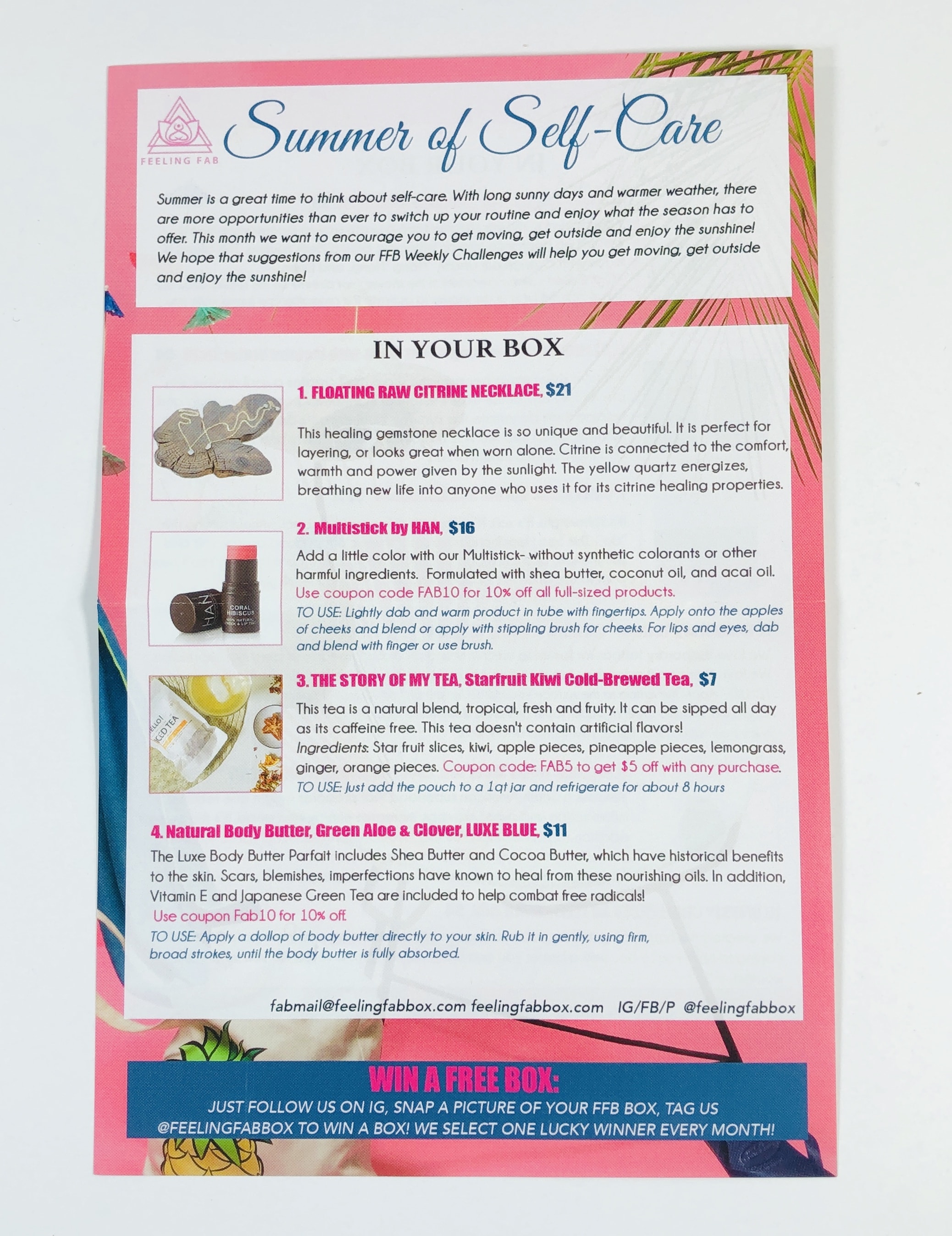 I received a product info card that had ideas for using my items and also listed the retail value.
Leave a review on Cratejoy and receive a bonus item in your next box!
I received a postcard-sized tracker to help me keep track of self-care challenges over the summer. I think these challenges are doable!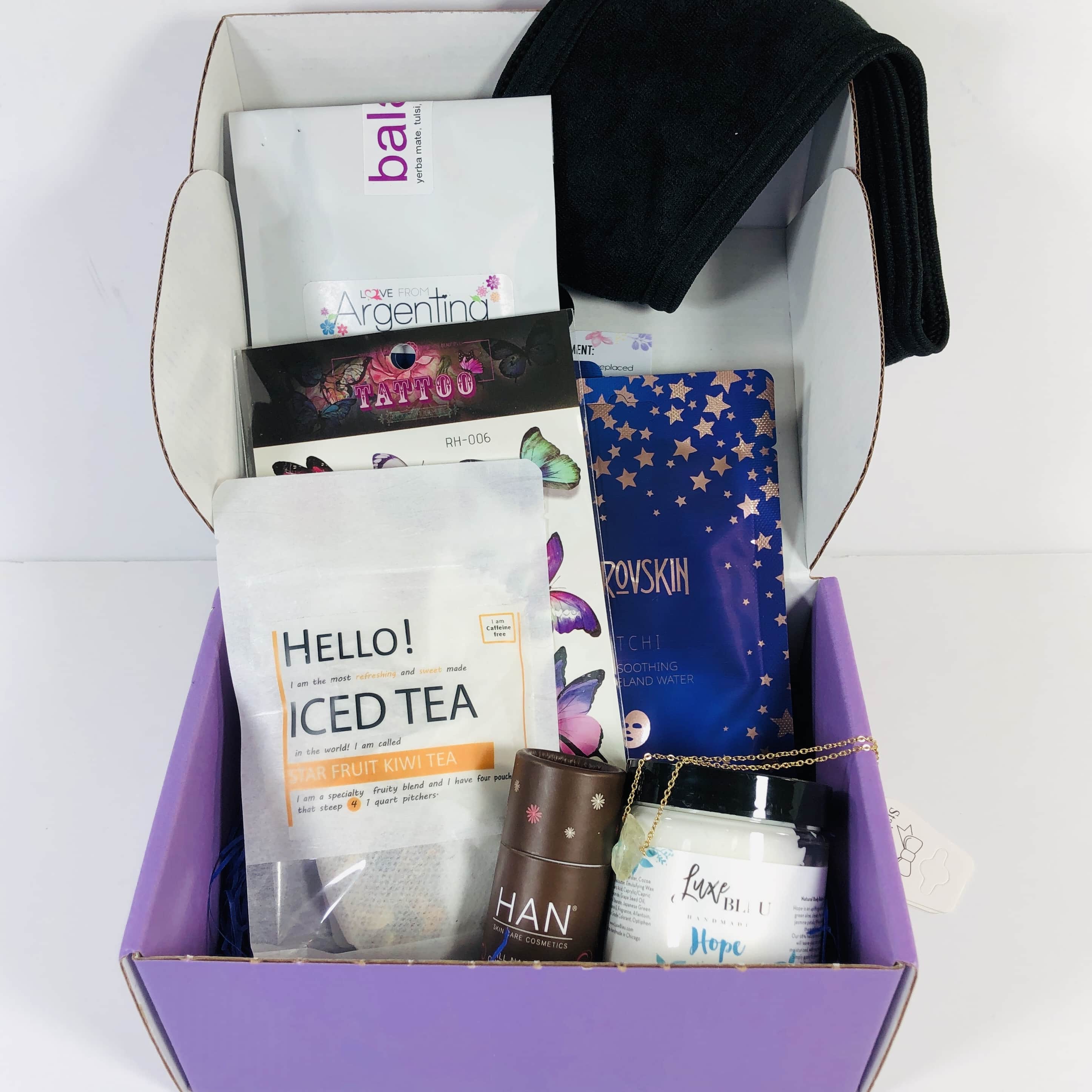 Everything in my box!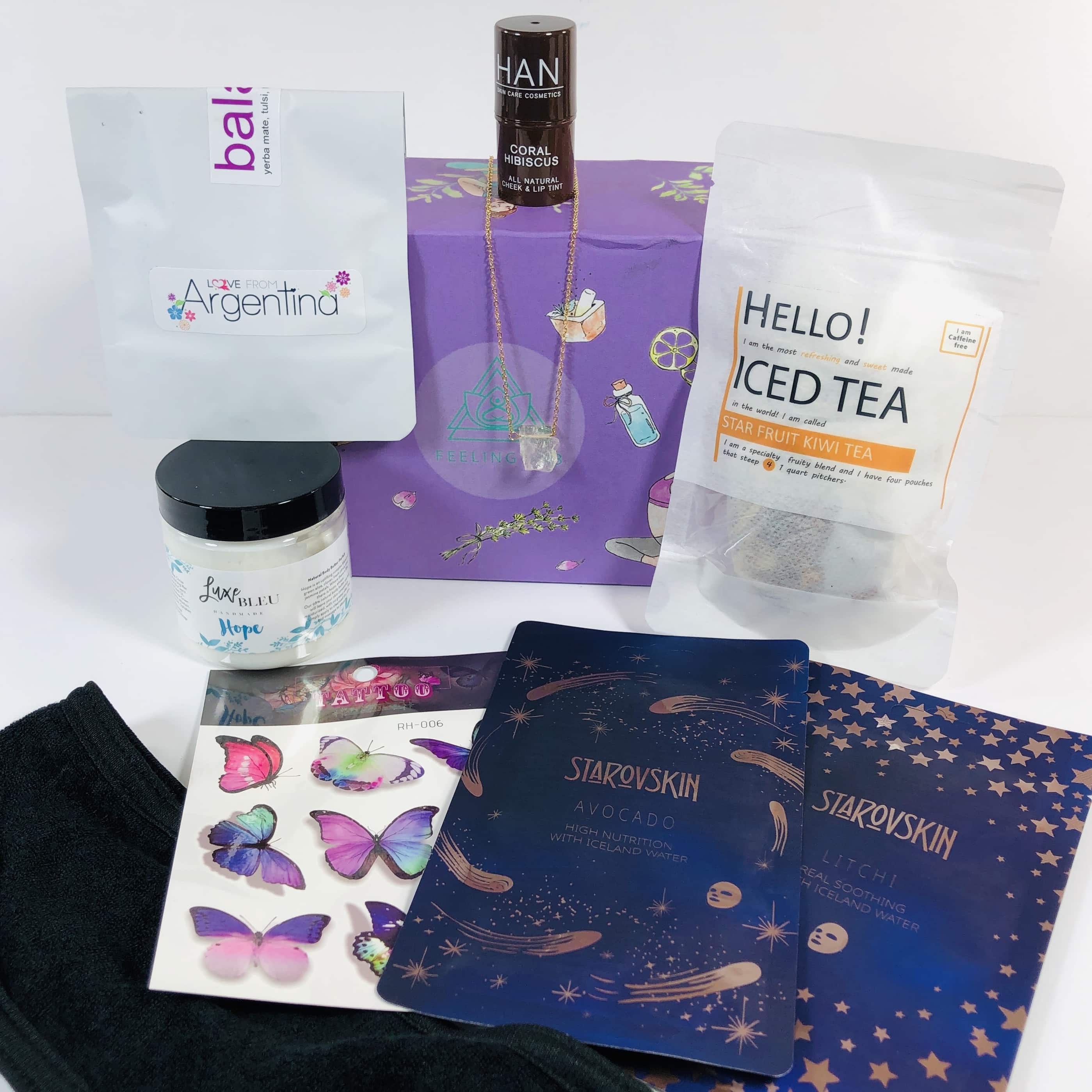 This is my very first Feeling Fab box so let's see what's inside!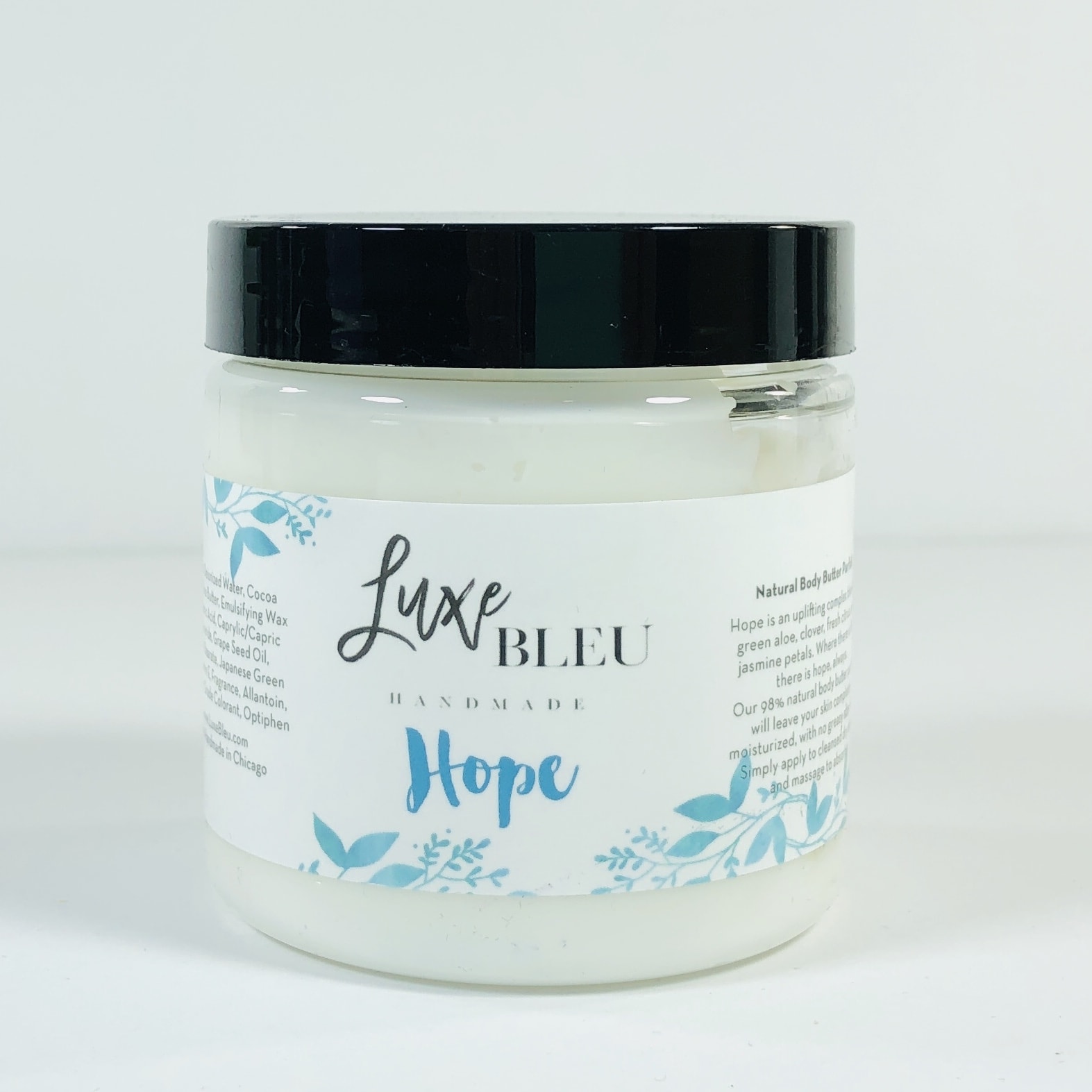 Luxe Blue Natural Body Butter "Hope" ($11) First up is a body butter to help keep skin moisturized and smelling nice.
Ingredients were listed on the container and include shea butter and cocoa butter.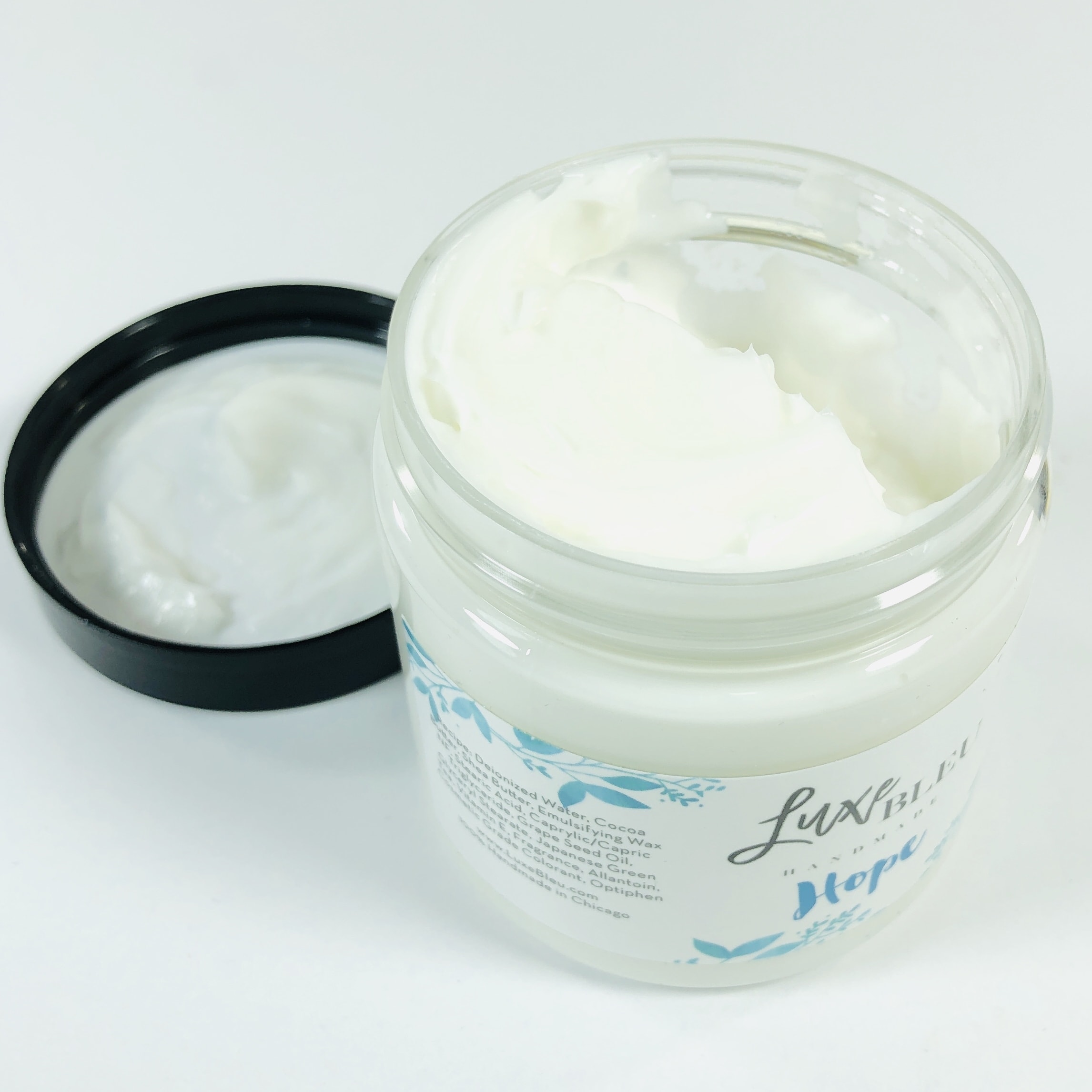 I have to say that I have encountered this scent before, and both times it was in a candle! The scent has notes of aloe, clover, and jasmine and is similar to what you might find at Bath and Body Works. It is highly perfumed to my nose and smells clean and green.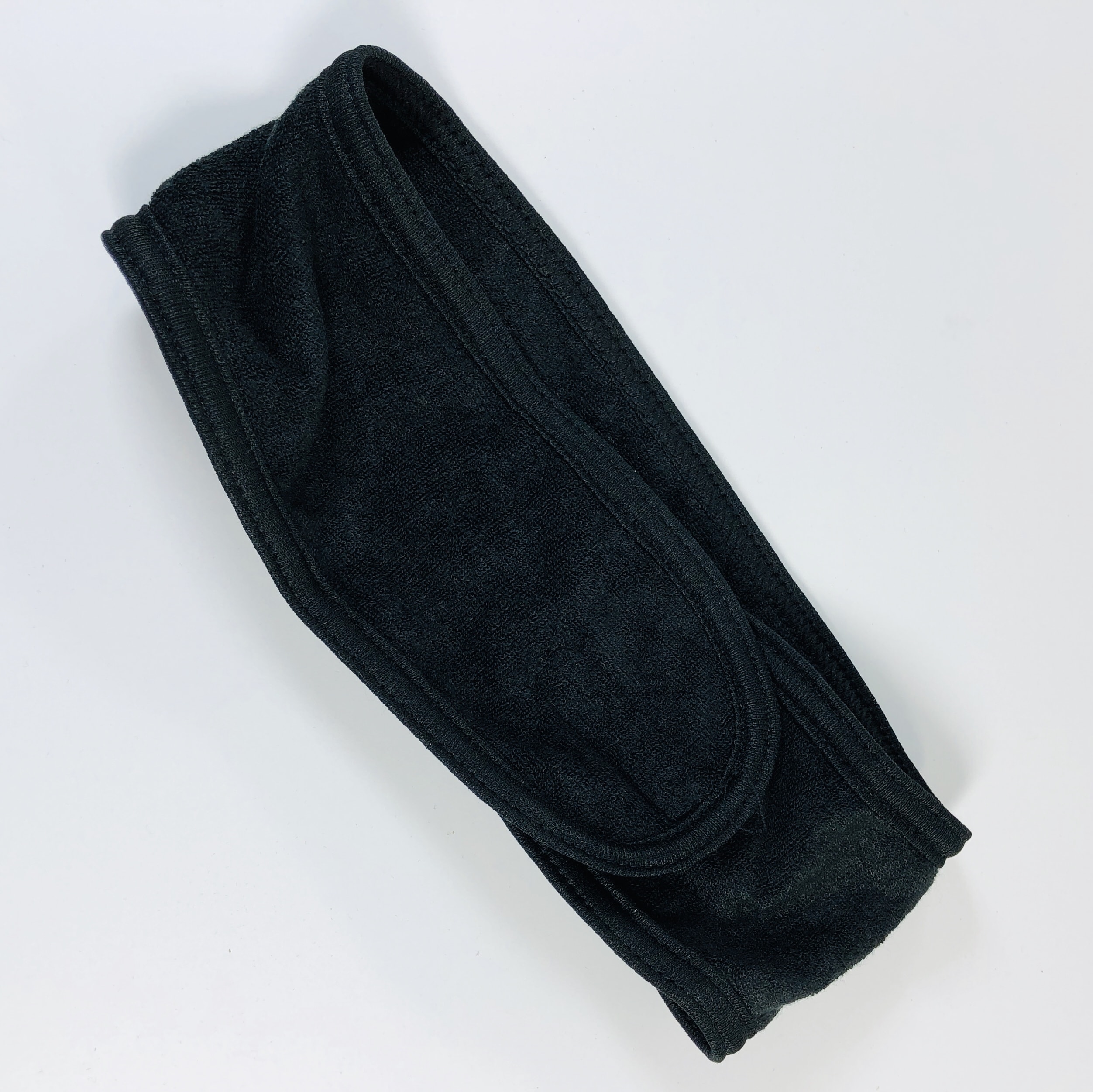 Soft Elastic Cotton Spa Headband ($3) I couldn't find a tag on this headband but I think it is possibly terry cloth, it's not as soft as minky fabric. You can find a set of 3 on Amazon for $8.99, making the value more like $3 and not $7.50 like it says on the card.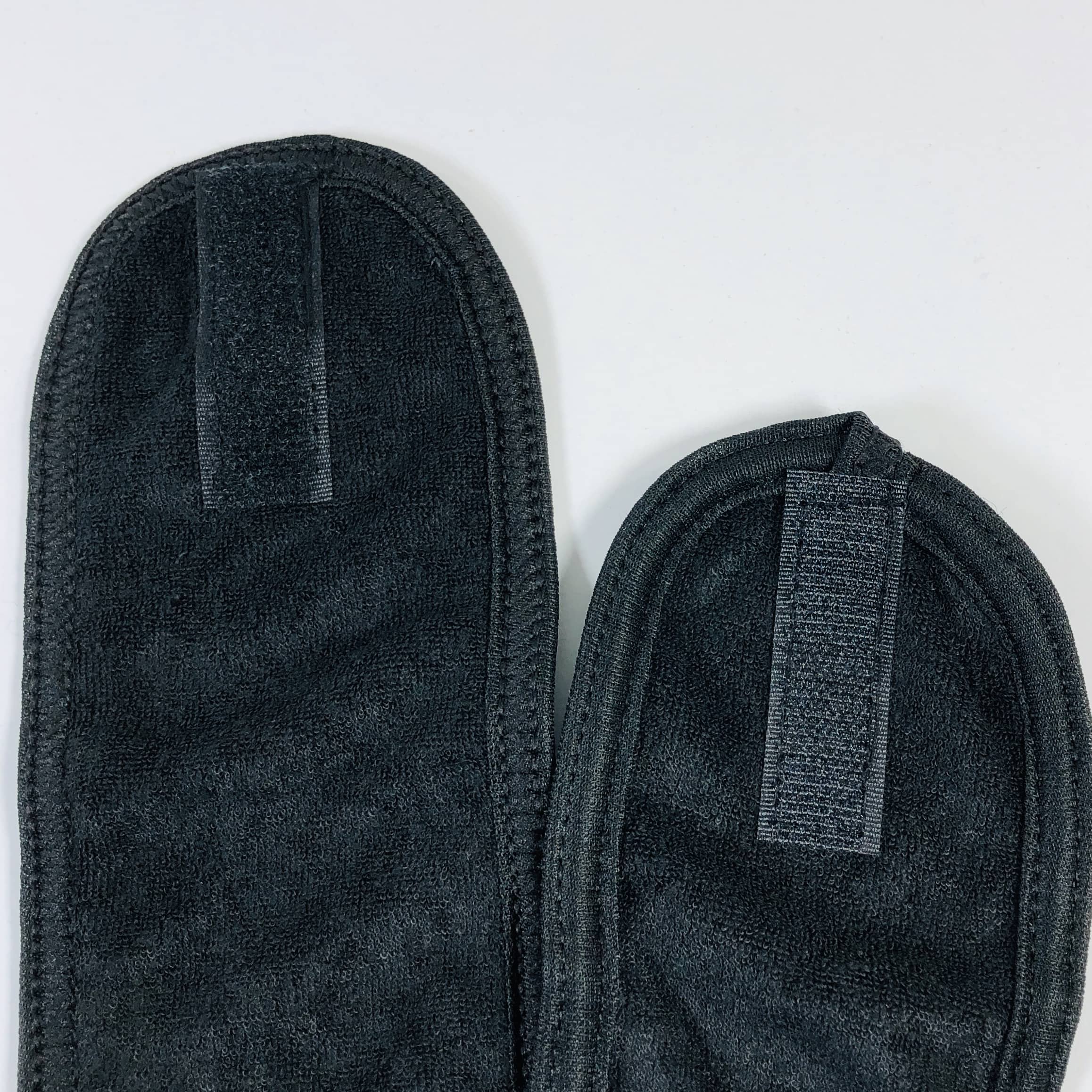 It's not really stretchy but it does the job. It has a velcro closure. I think I could probably throw it in the wash with my towels.
Story Of My Tea Starfruit Kiwi Cold Brew Tea ($7?) I have tried teas from this company before but this flavor was new to me!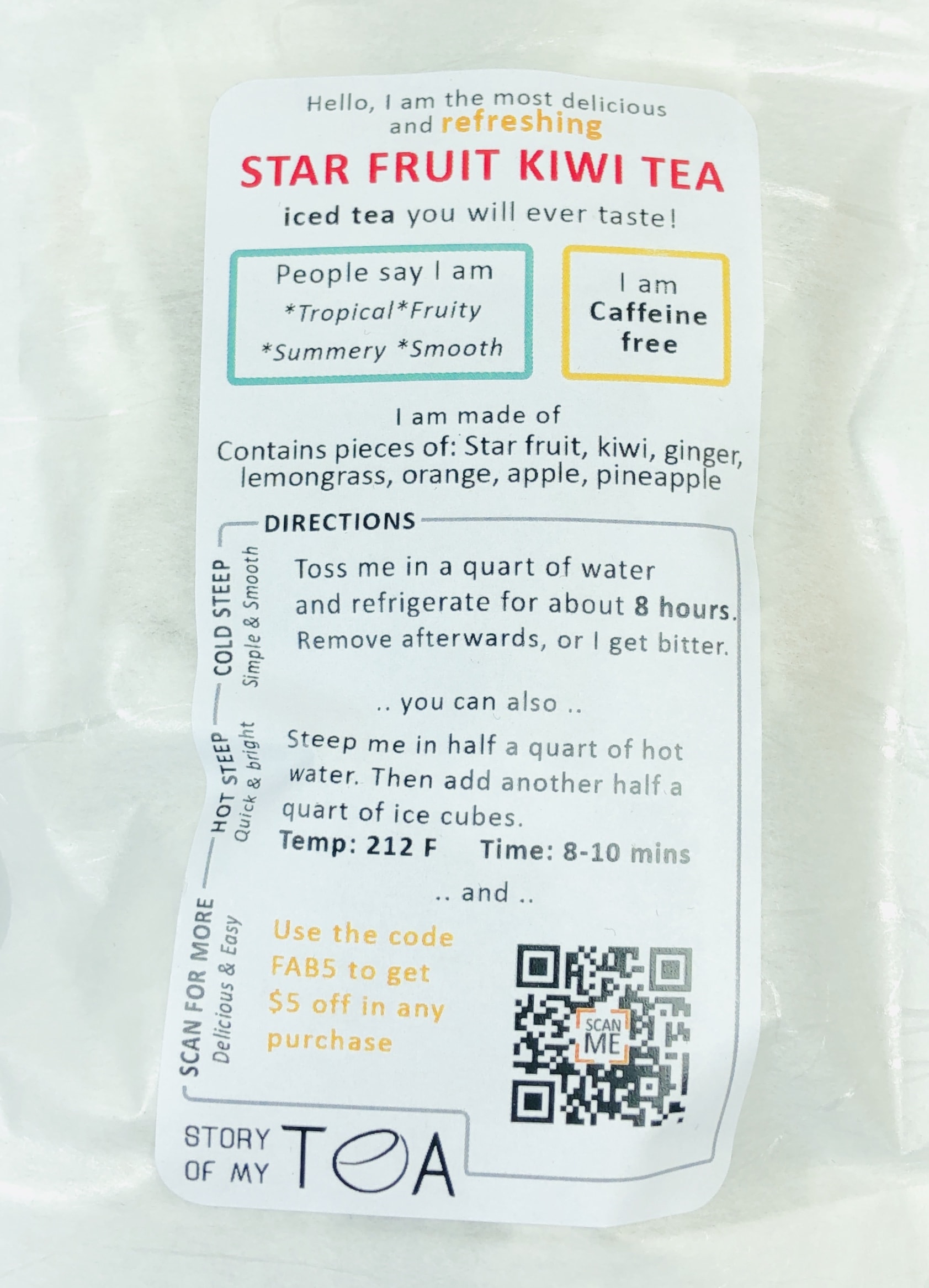 I couldn't find this exact flavor but it is a fruit tea and doesn't have any caffeine at all. You can either steep it in cold water or hot and although it says it's iced tea, it can be sipped while still hot if you like. I haven't steeped mine yet but I opened the pack to smell the tea (there are two bags by the way) and it smells like a fresh, ripe pineapple!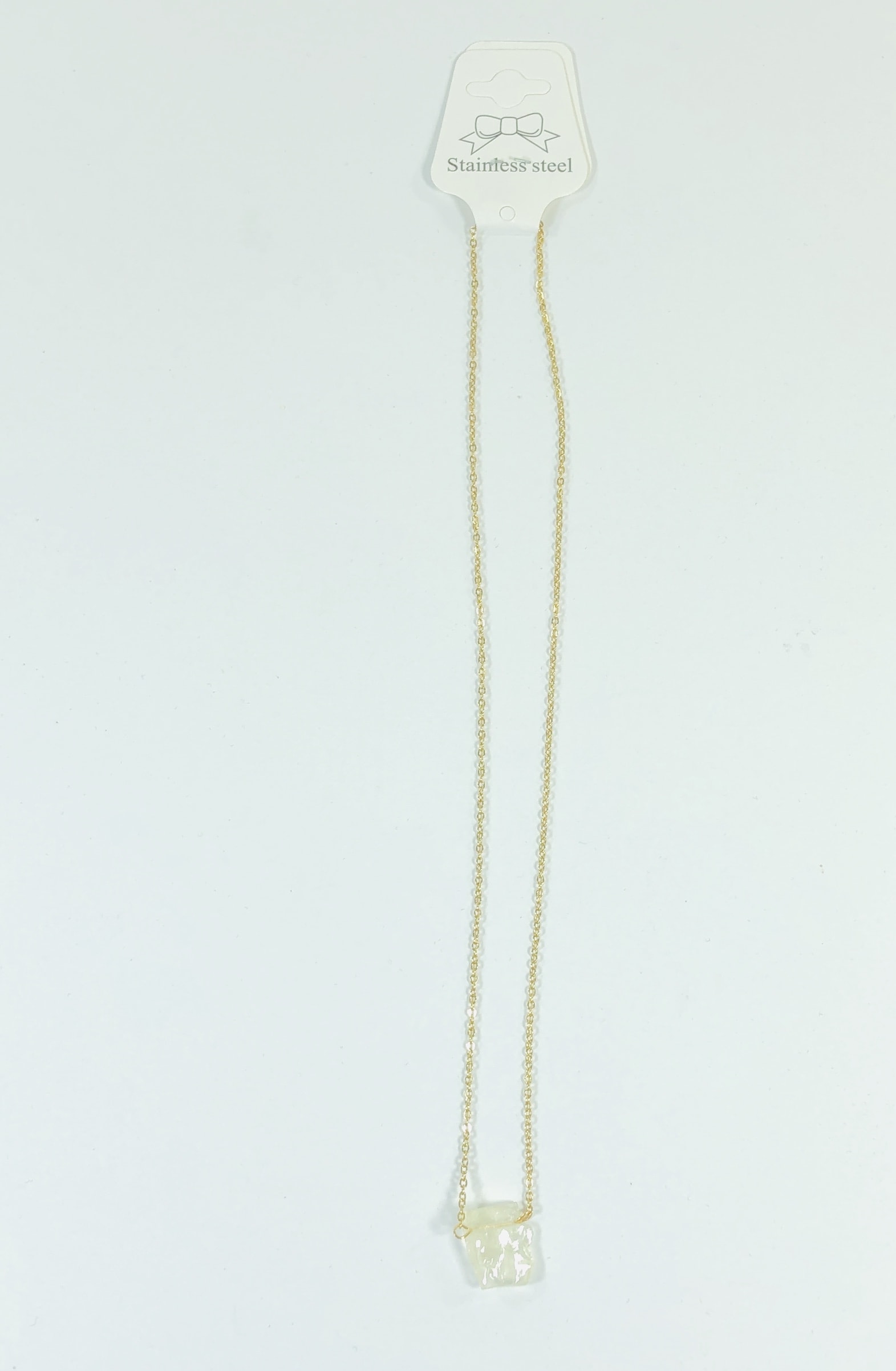 Floating Raw Citrine Necklace ($12.50) I linked to a similar necklace on Etsy. I have to say the tag seems like something I might find at Claire's but it least it tells me exactly what type of chain the stone is hanging from!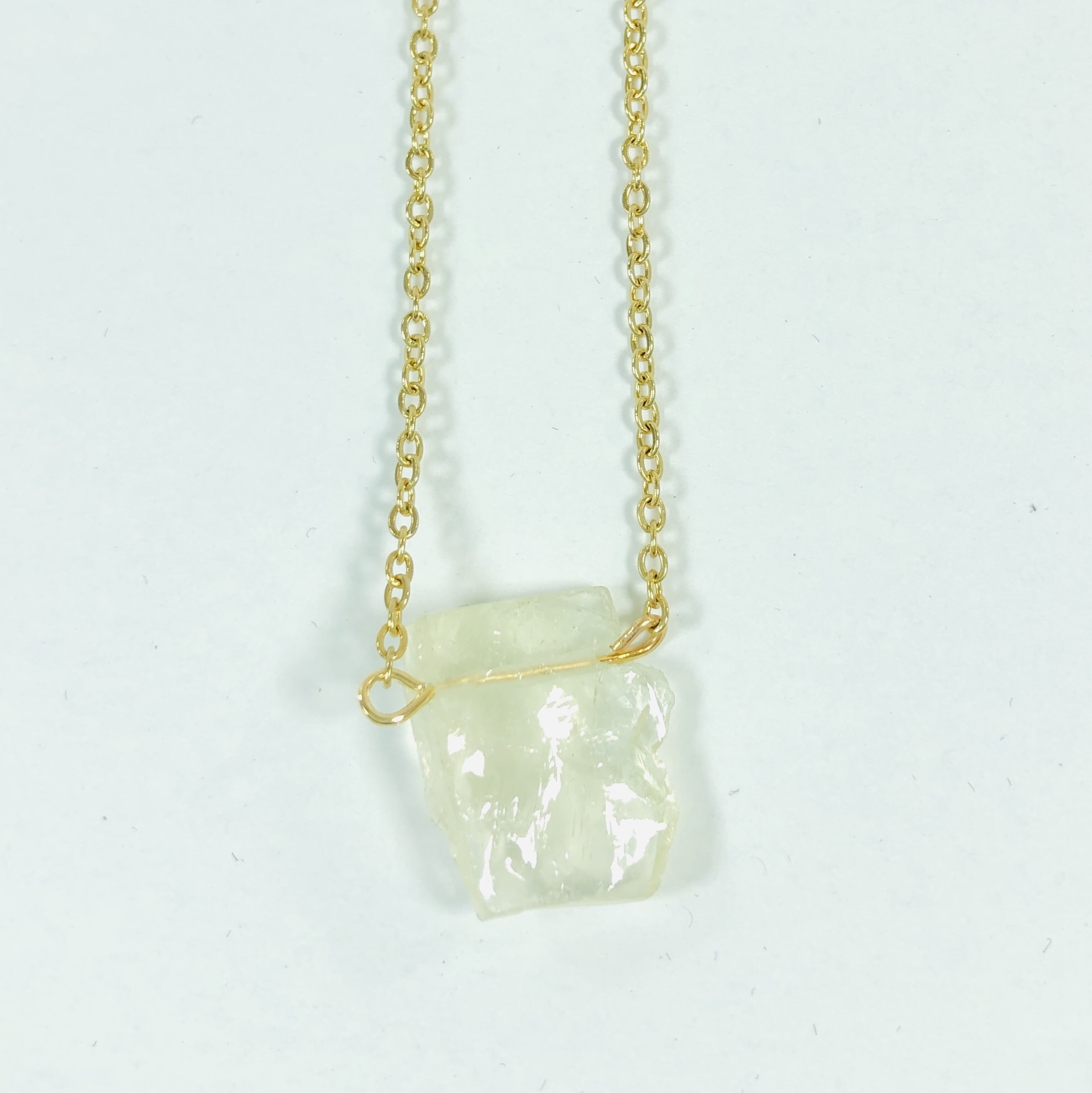 The citrine has a small bar embedded in it and I believe it is supposed to look like it is floating.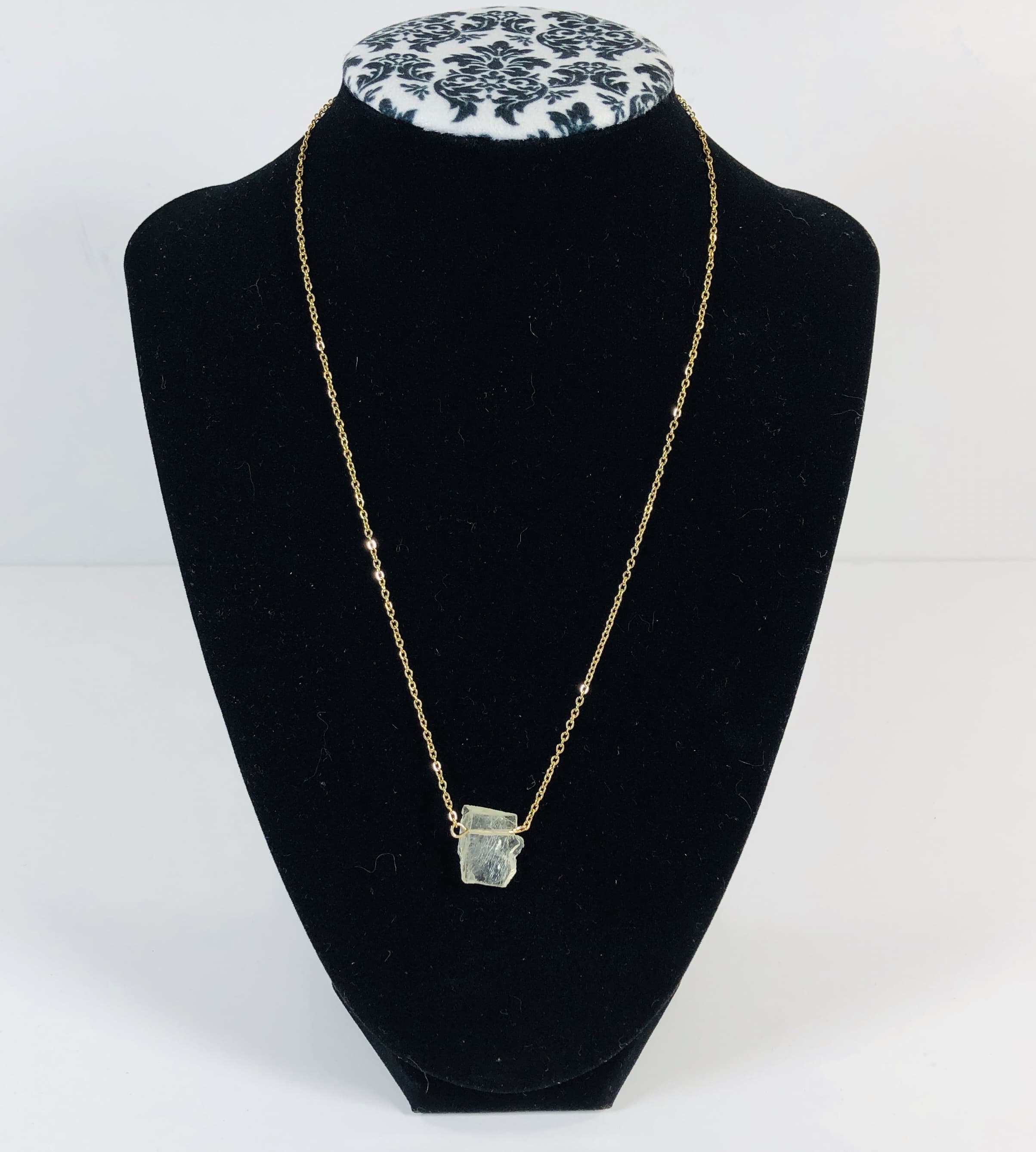 The necklace is about 17″ long and the stone is just over 1.2″ long. The necklace is simple and the stone hits right at the base of my throat. Metaphysical properties of citrine include bringing the warmth of the sun to the wearer and may help one to have a positive mindset. It is one of only two crystals that doesn't need to be cleansed of negative energy. I'm not sure any of that is true but it is cute and the mind is powerful so it may help the wearer feel good.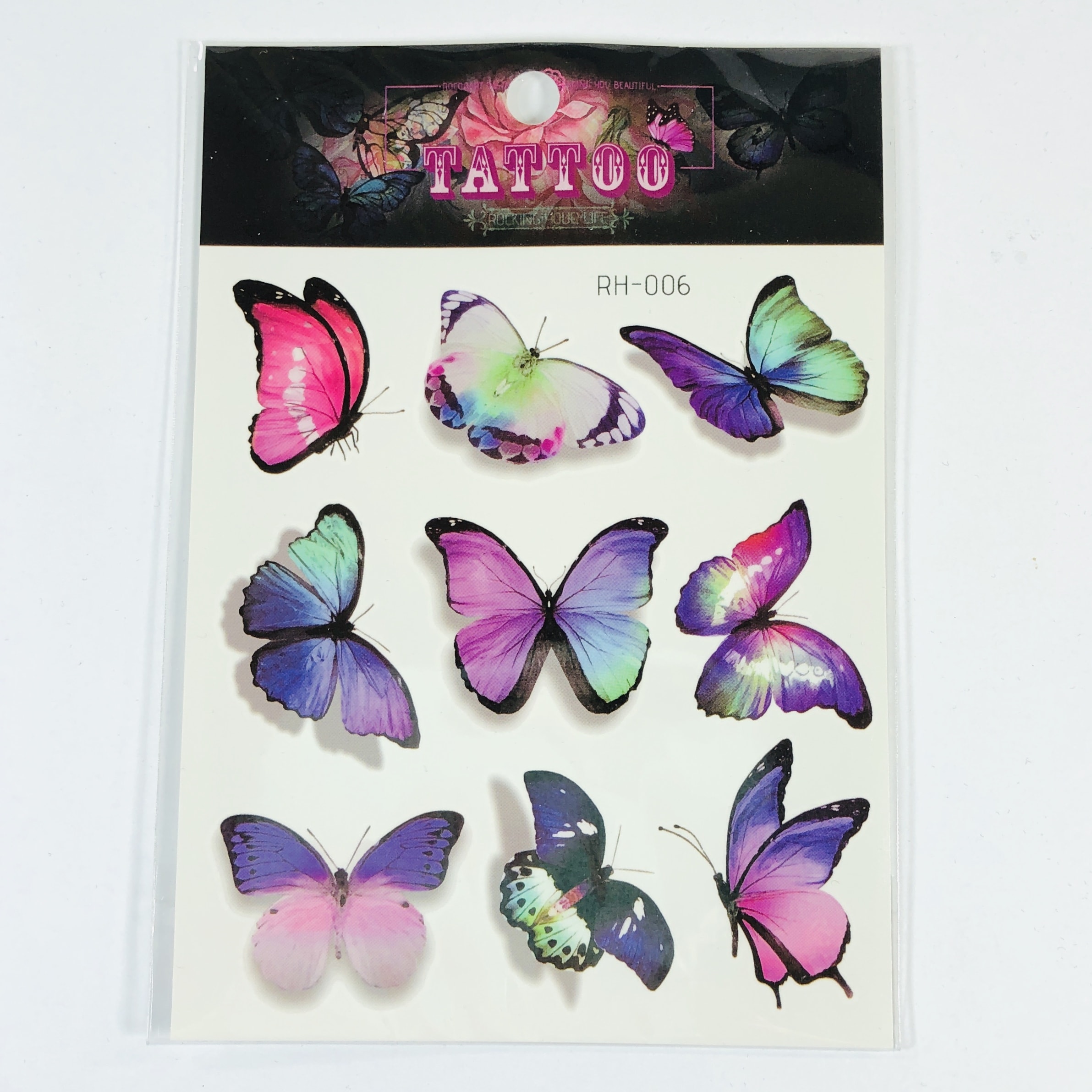 Butterfly Temporary Tattoos  (37¢, buy a pack of 24 sheets for $8.99) I love butterflies and if I were to try a fun temporary tattoo then this one would probably be my choice. Most of these are about 1″ x 1.5″ and you apply them by pressing one down on your skin for a few seconds with a wet paper towel.

Starovskin Soothing Sheet Mask With Ice Water in Lichi and Avocado ($4 each) I wasn't familiar with this mask brand and the only place I could find it online was from bulk ordering from something called Alibaba. The packaging is cute and the ingredients look pretty similar to other masks I have tried although avocado is the next to last ingredient so I'm not sure it makes much of a difference. Apply to the skin, kick back and relax for 10-20 minutes, then gently rub any remaining essence into skin after removing the mask.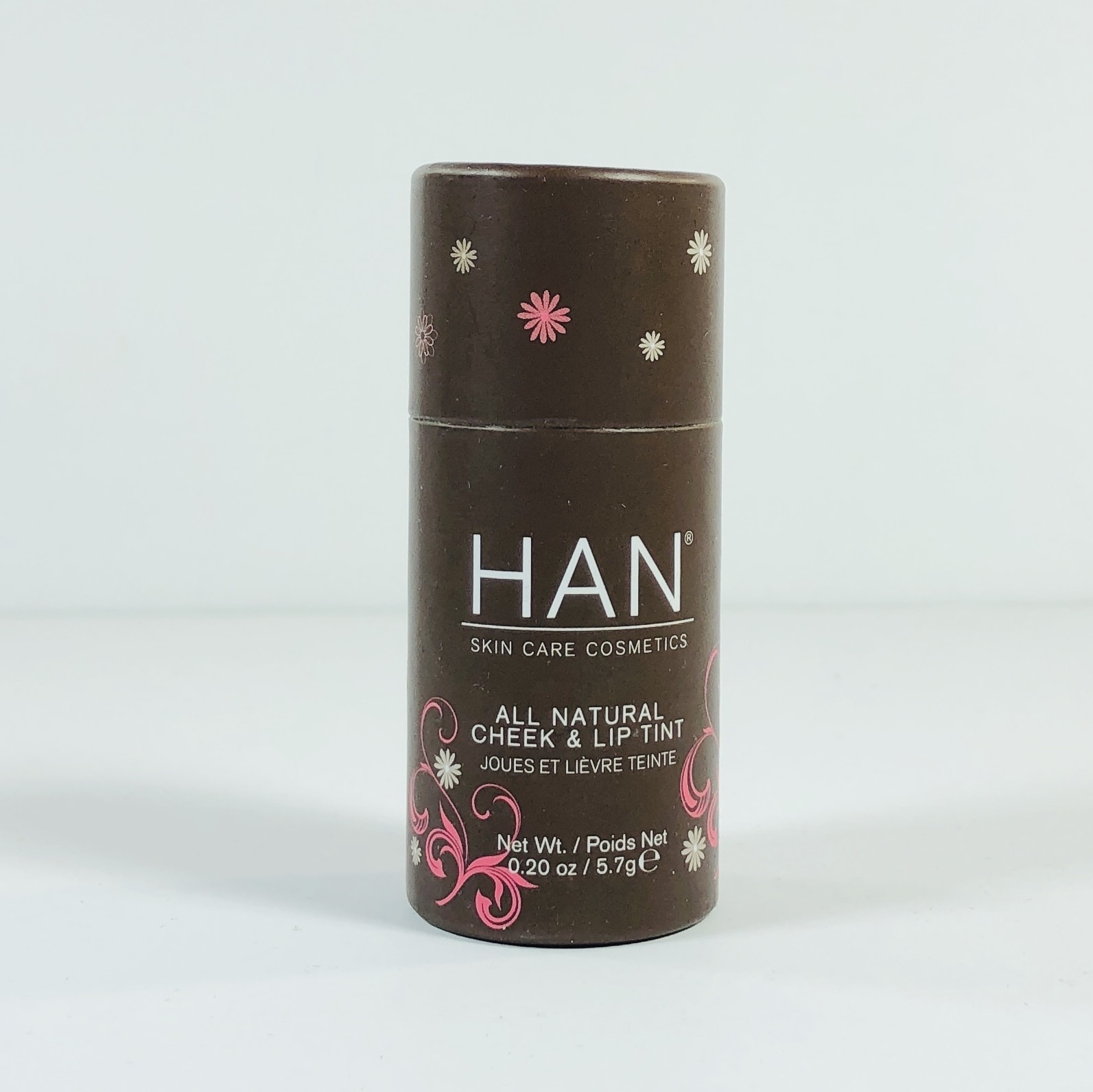 HAN Cheek & Lip Tint in Coral Hibiscus ($16) I have another one of these multi-purpose products so I am excited to add another color to my collection!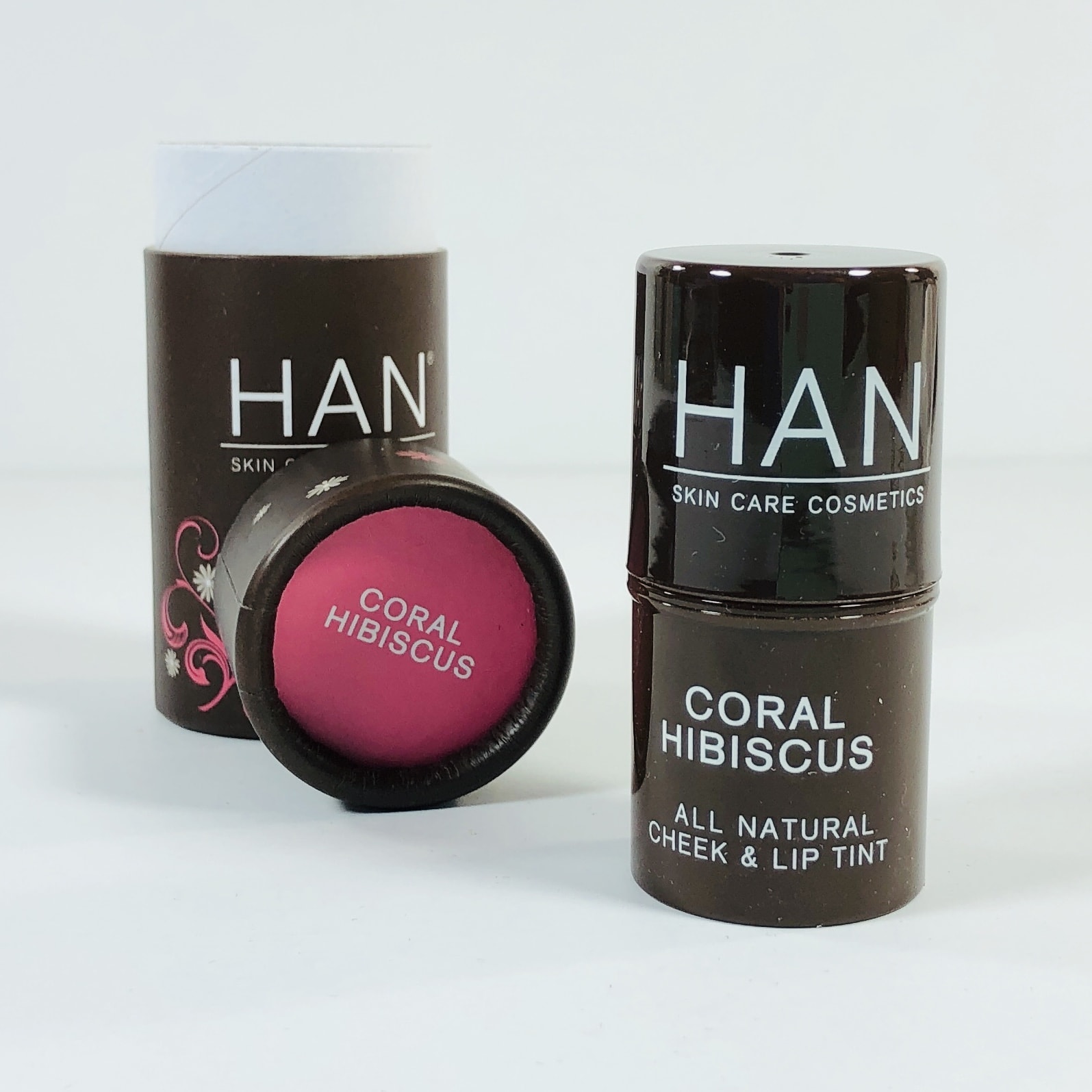 I received the shade Coral Hibiscus, which is described as coral pink. I'm not sure if everyone received the same color or if subscribers will receive one of the four colors sold by HAN.

Ingredients include shea butter and lots of plant extracts.
You can apply the product directly to the skin or use a brush to get it on your face. I rubbed it on my lips and then swiped it twice across each cheek. I used my fingers to blend it out and at this time of year it blended quickly. It gives a beautiful flush to skin without looking like clown makeup.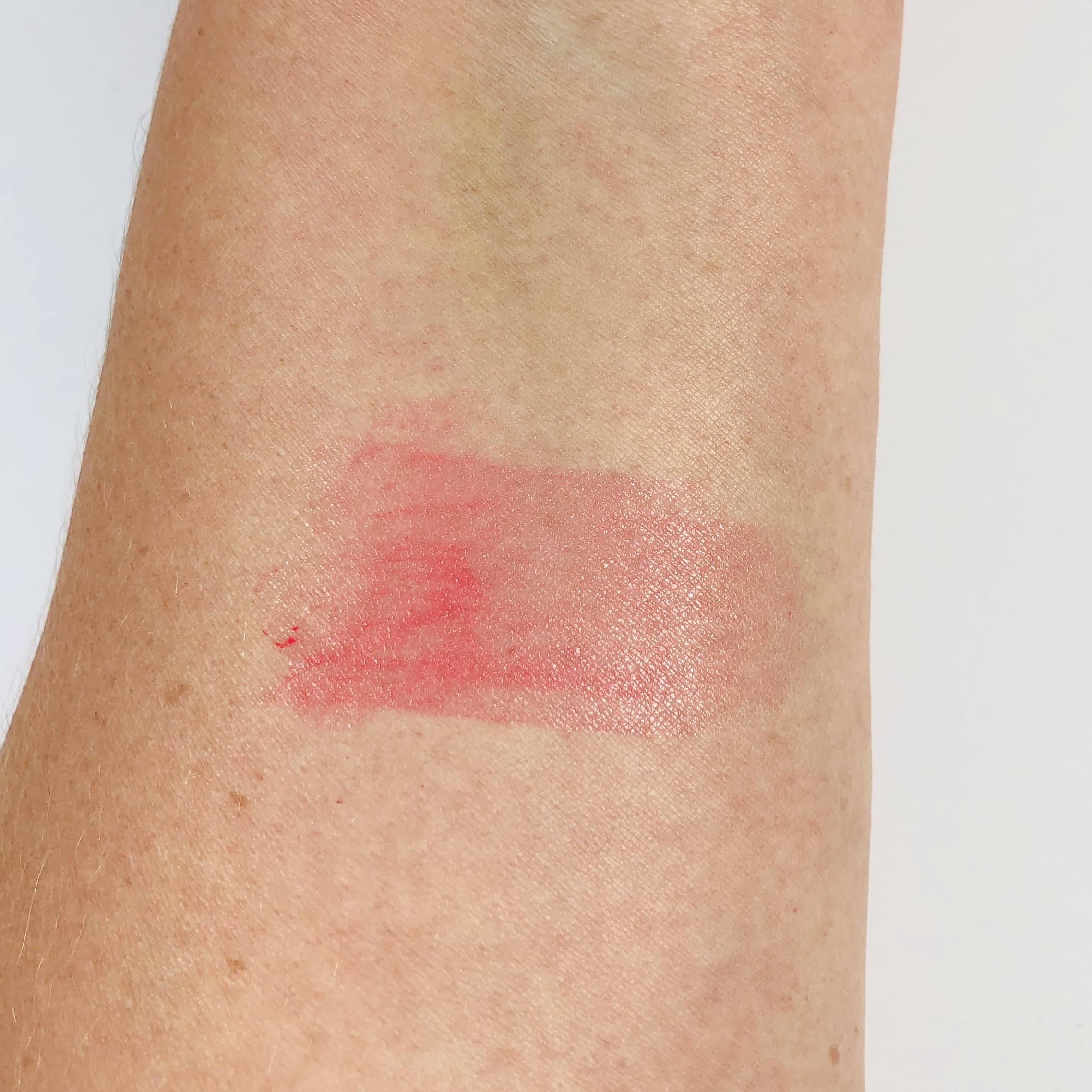 Here it is swatched a few times on my arm. Not only do I adore this product, but HAN is one of my favorite cosmetic brands!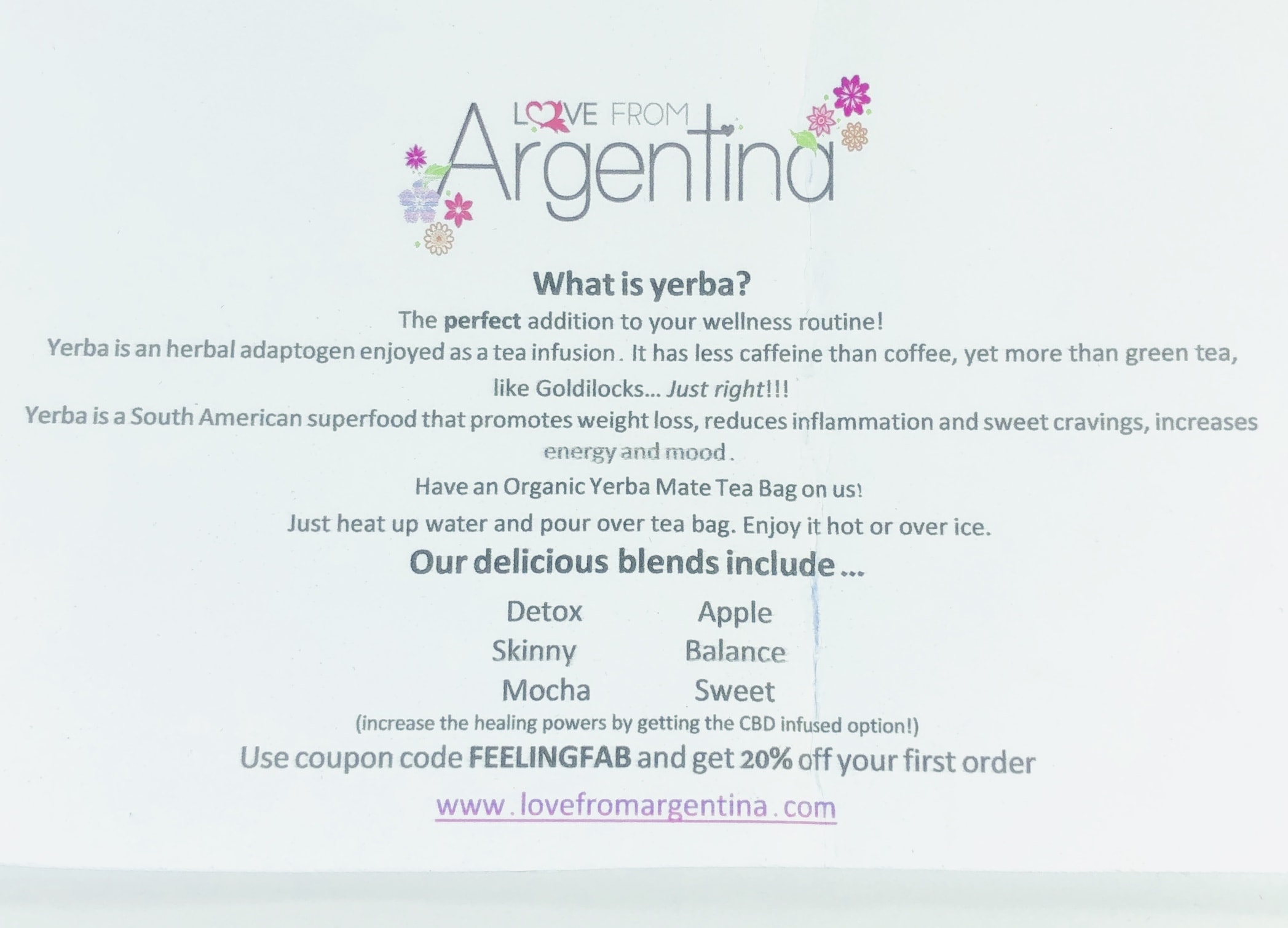 Love From Argentina Organic Yerba Mate Tea ($2.50) Oh look, another tea! I love tea but if you're not a fan then getting two teas in one box may be overkill.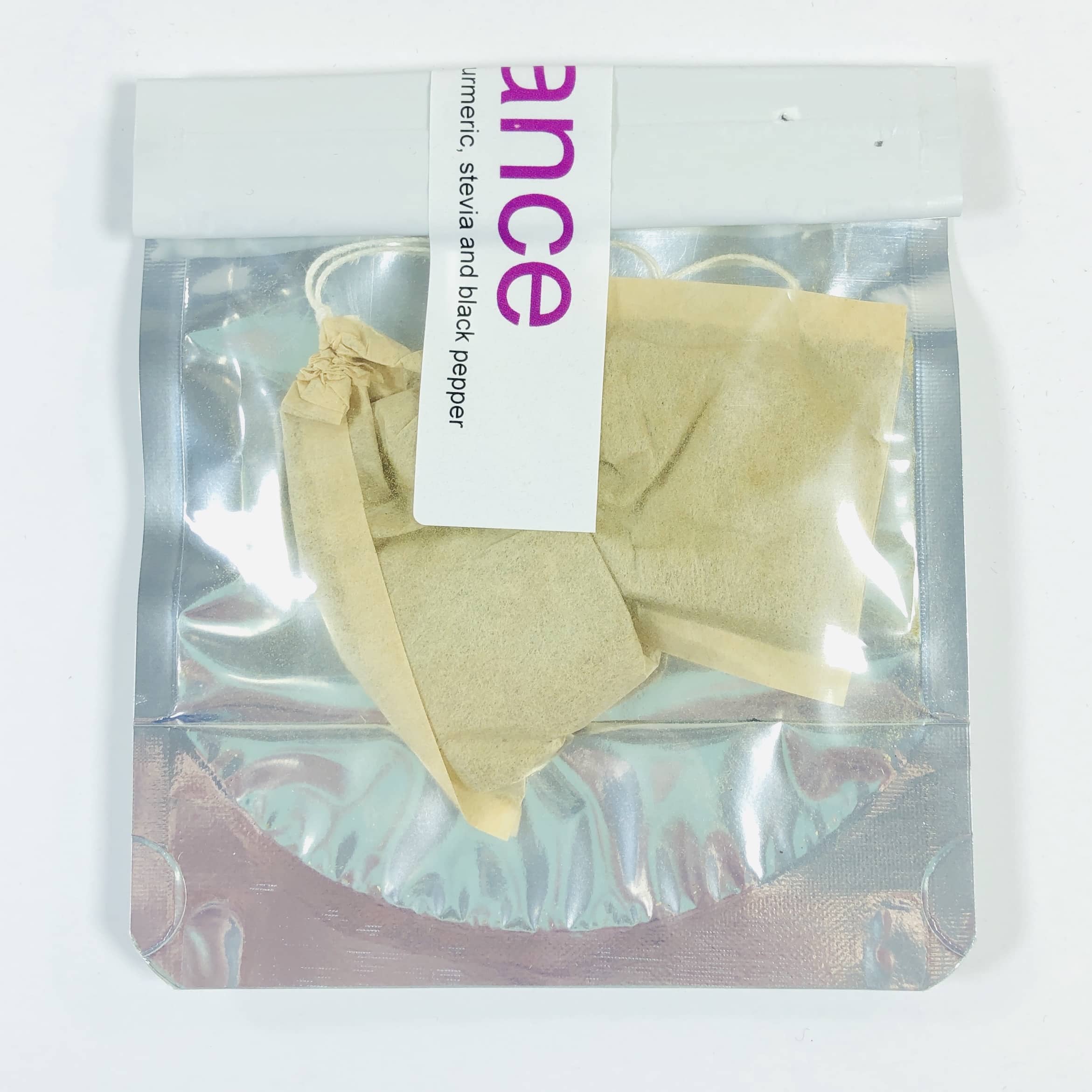 There were two tea bags inside this zipper bag.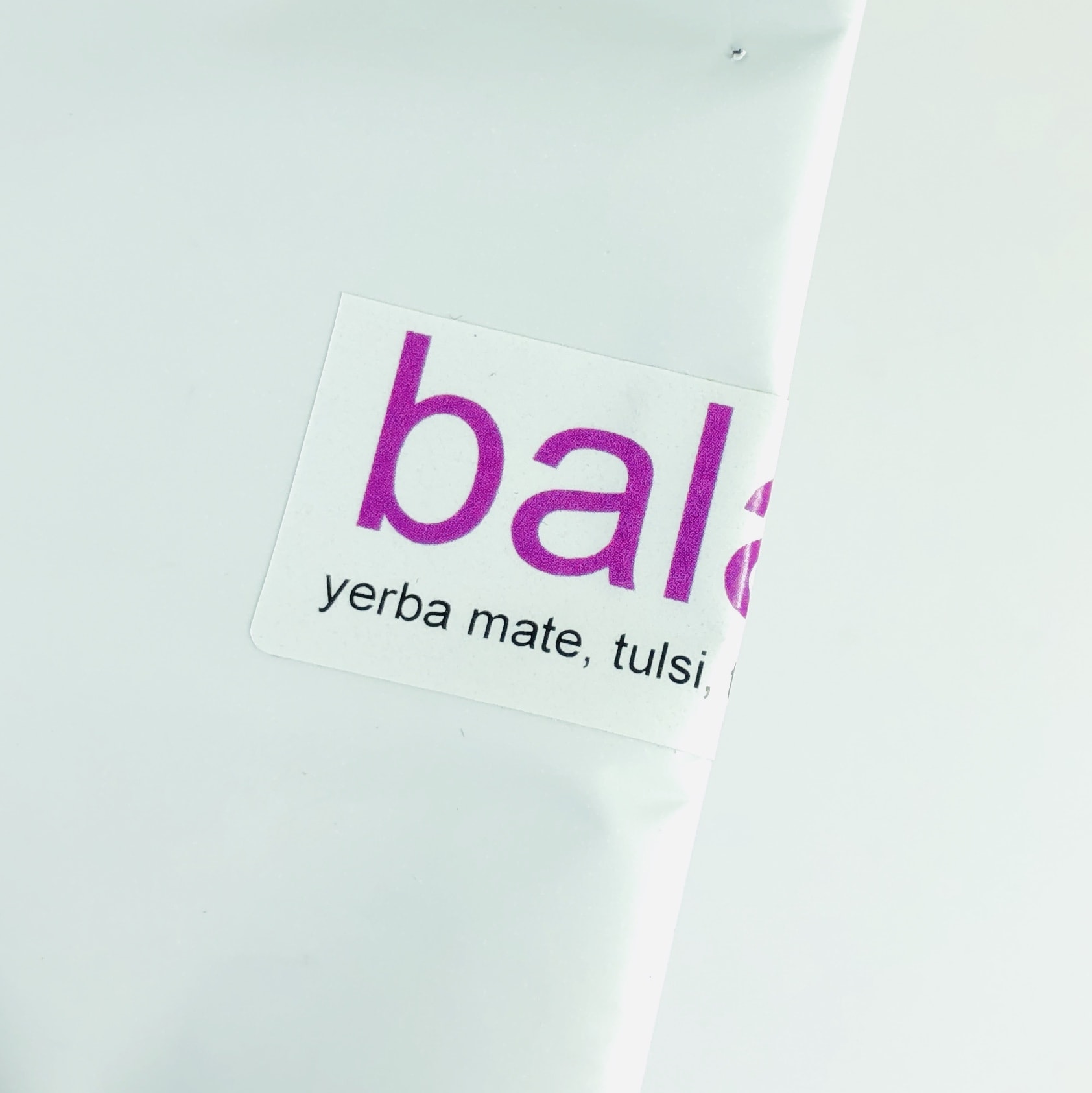 Ingredients include yerba mate, tulsi…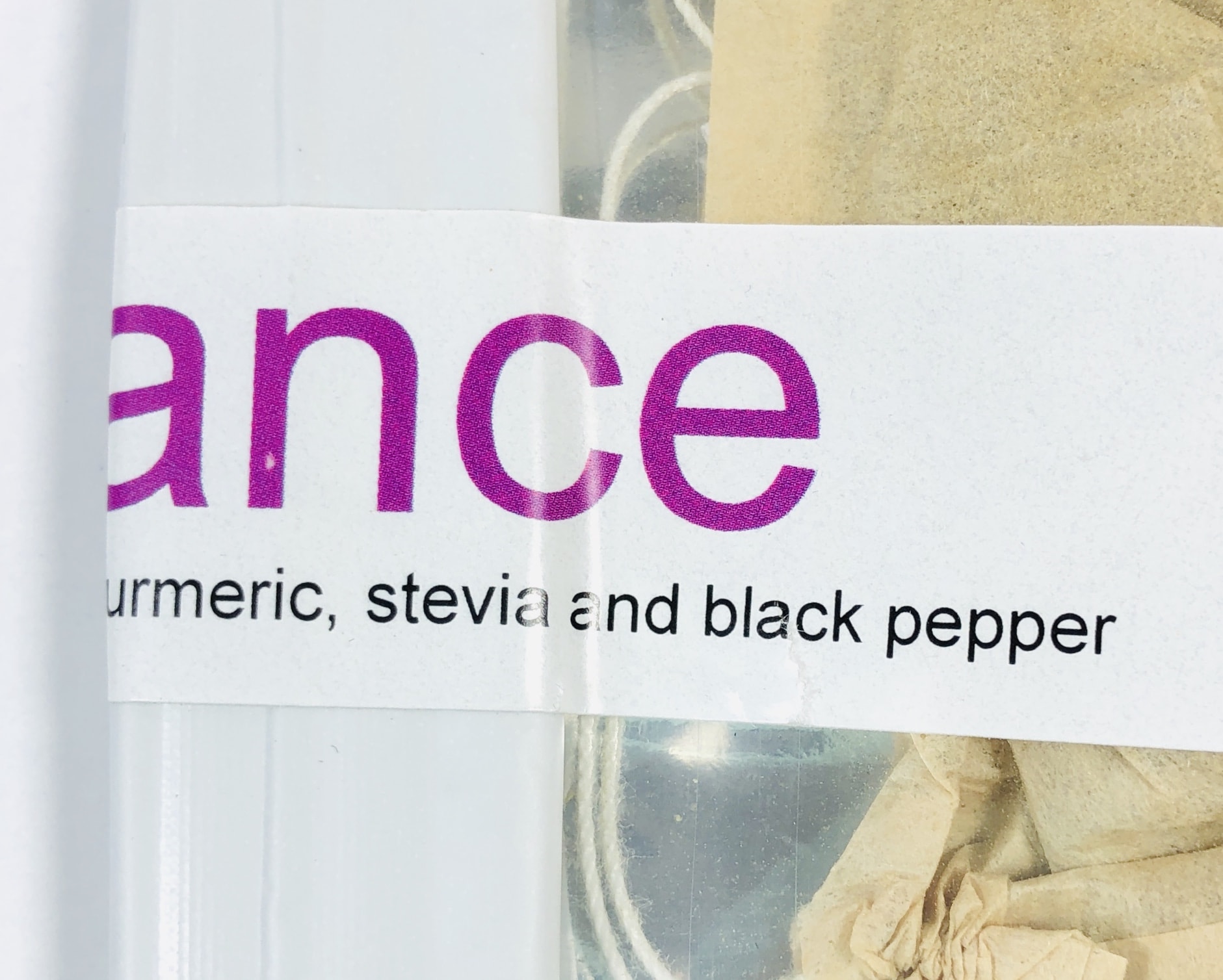 …turmeric, stevia, and black pepper. Yerba mate has more caffeine than black tea and less than a cup of coffee. Online the ingredients list coconut sugar as a sweetener and this bag says stevia, which I avoid since it leaves an unpleasant aftertaste in my mouth. I wish companies would leave sweetener out altogether and let customers decide for themselves if they want their drink sweetened or not. I will pass this on to a friend.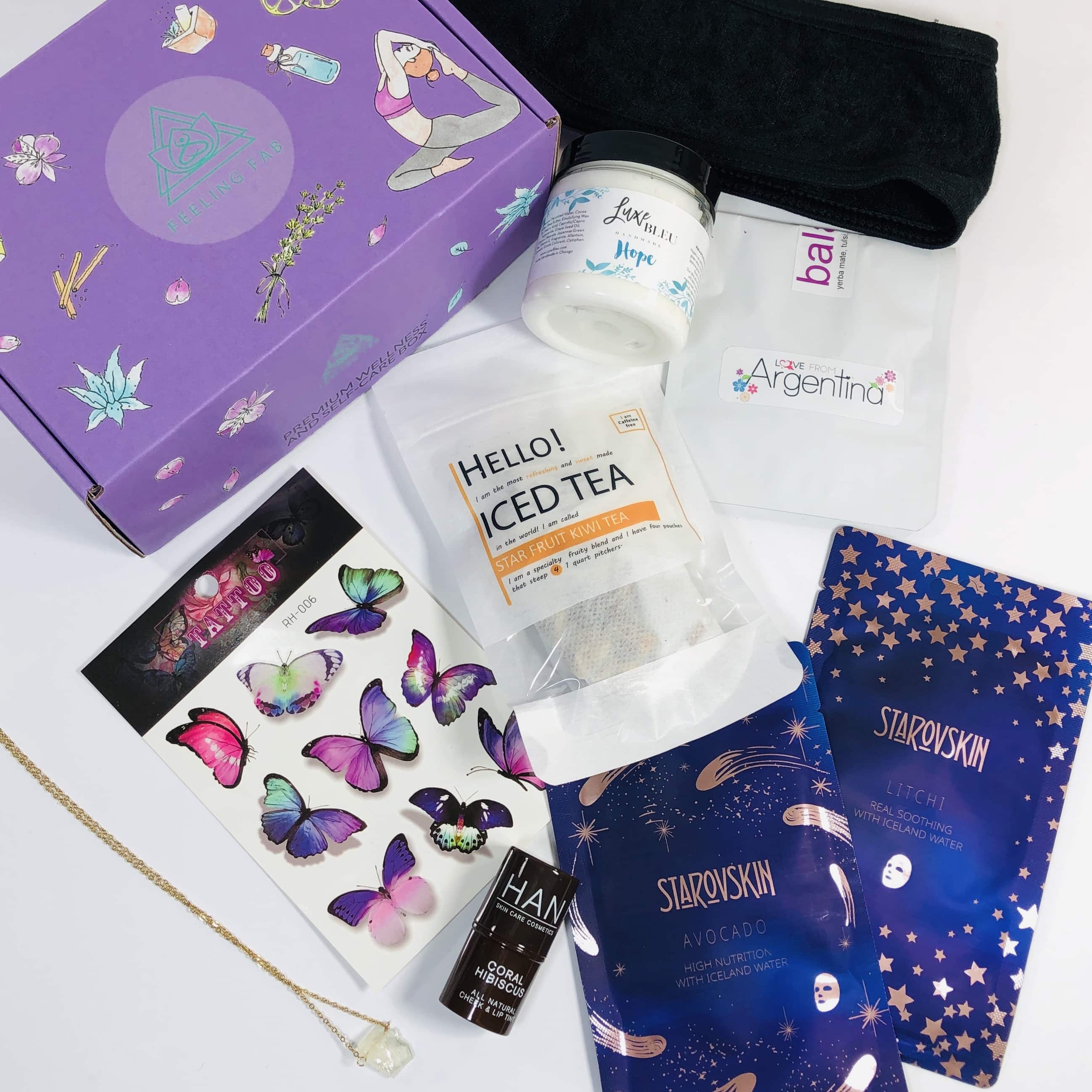 I enjoyed most of the items in my very first Felling Fab Box! I am sure this box went to a lot of trouble to provide a lot of items to fill up the box, but two teas and two face masks are just a little too much. My favorite product was the lip and cheek color. I am familiar with that brand and would love to see more. The value for this box was around $60.37 using values that I found online – that is double the price paid for the subscription! I think I will attempt the self-care challenges and I can imagine sitting back with my hair up, wearing my necklace, with a cup of tea in my hand and a mask on my face. I appreciate that Feeling Fab wants us to take time out for ourselves!
What do you think of this month's FFB?