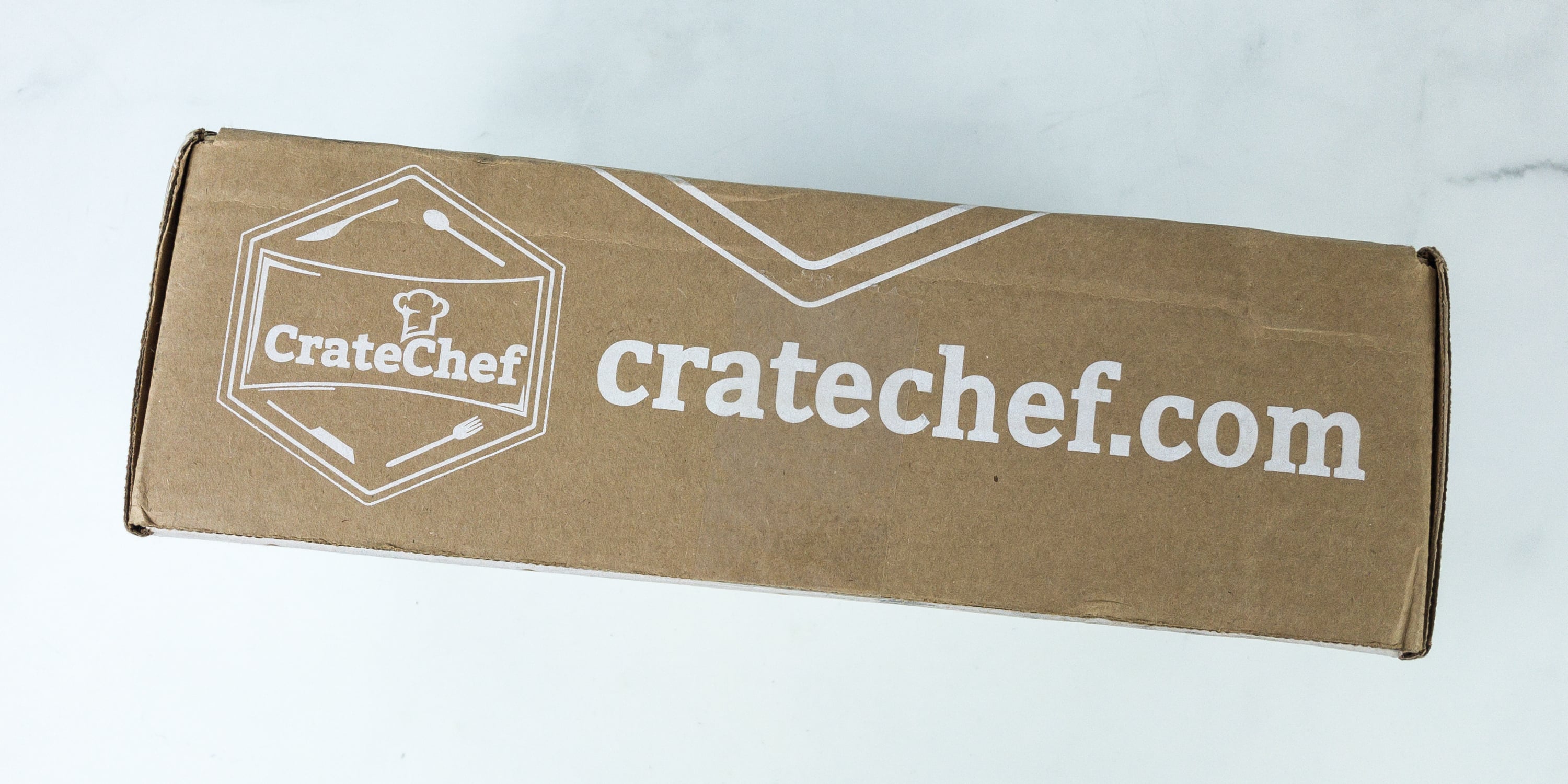 Crate Chef is a bi-monthly subscription that sends a specially curated box filled with chef-curated kitchen items, food products, as well as selected recipes. They invite a luminary from the culinary world to curate each box with their favorite finds. Each box costs $45.
DEAL: Save 10% off your first order with coupon code HELLO10.
The box is stuffed with all the items and brown squiggles to cushion everything!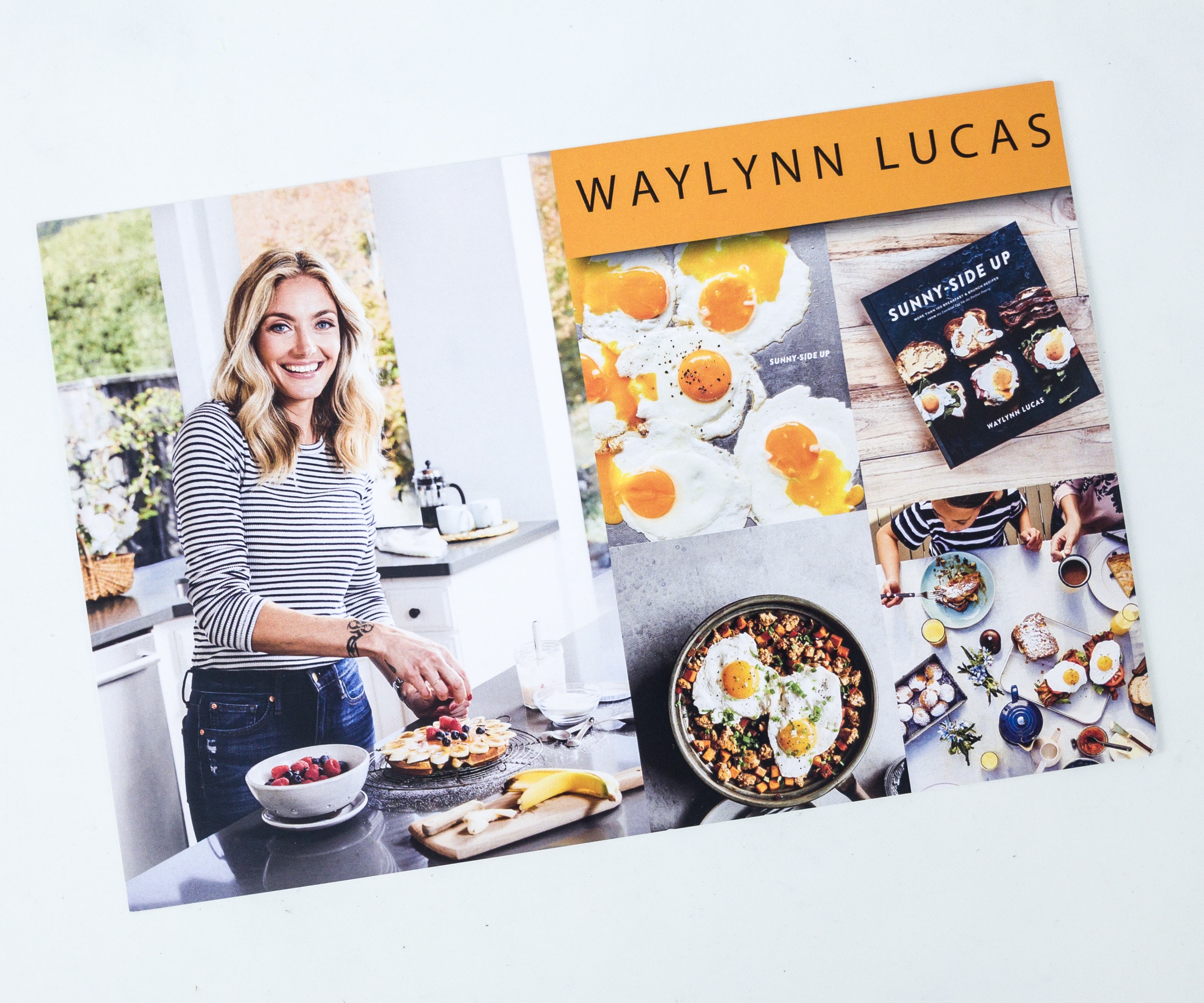 Each month, Crate Chef collaborates with a different famous chef to bring you products that will up your cooking game. This month, they collaborated with Waylynn Lucas.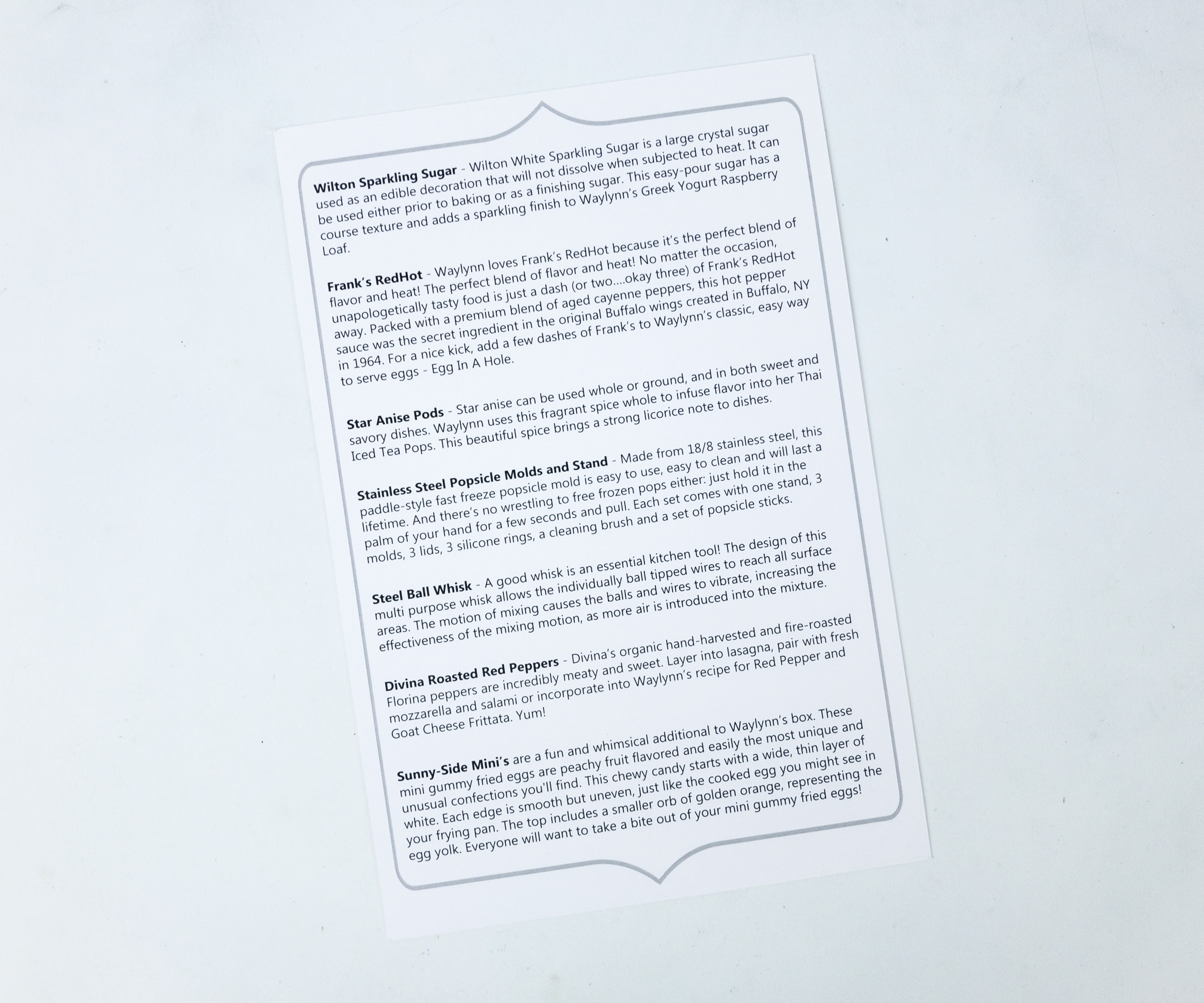 Listed at the back of the card are all the items included in this month's box.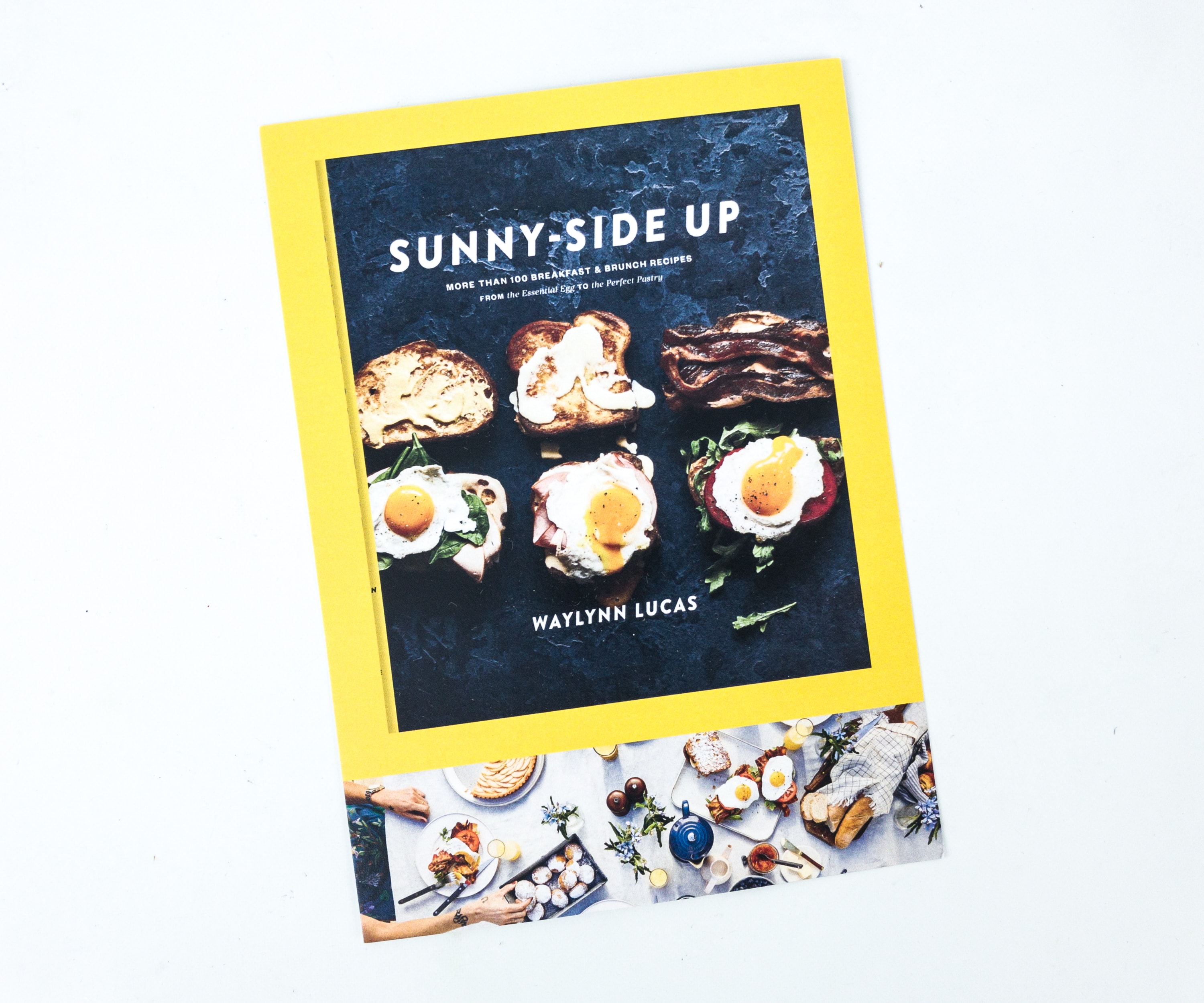 This month's box includes an exclusive cookbook from Waylynn Lucas that features breakfast and brunch recipes.
It is the first-ever cookbook authored and made by Waylynn Lucas who is also a famous pastry chef and a Cake Wars judge.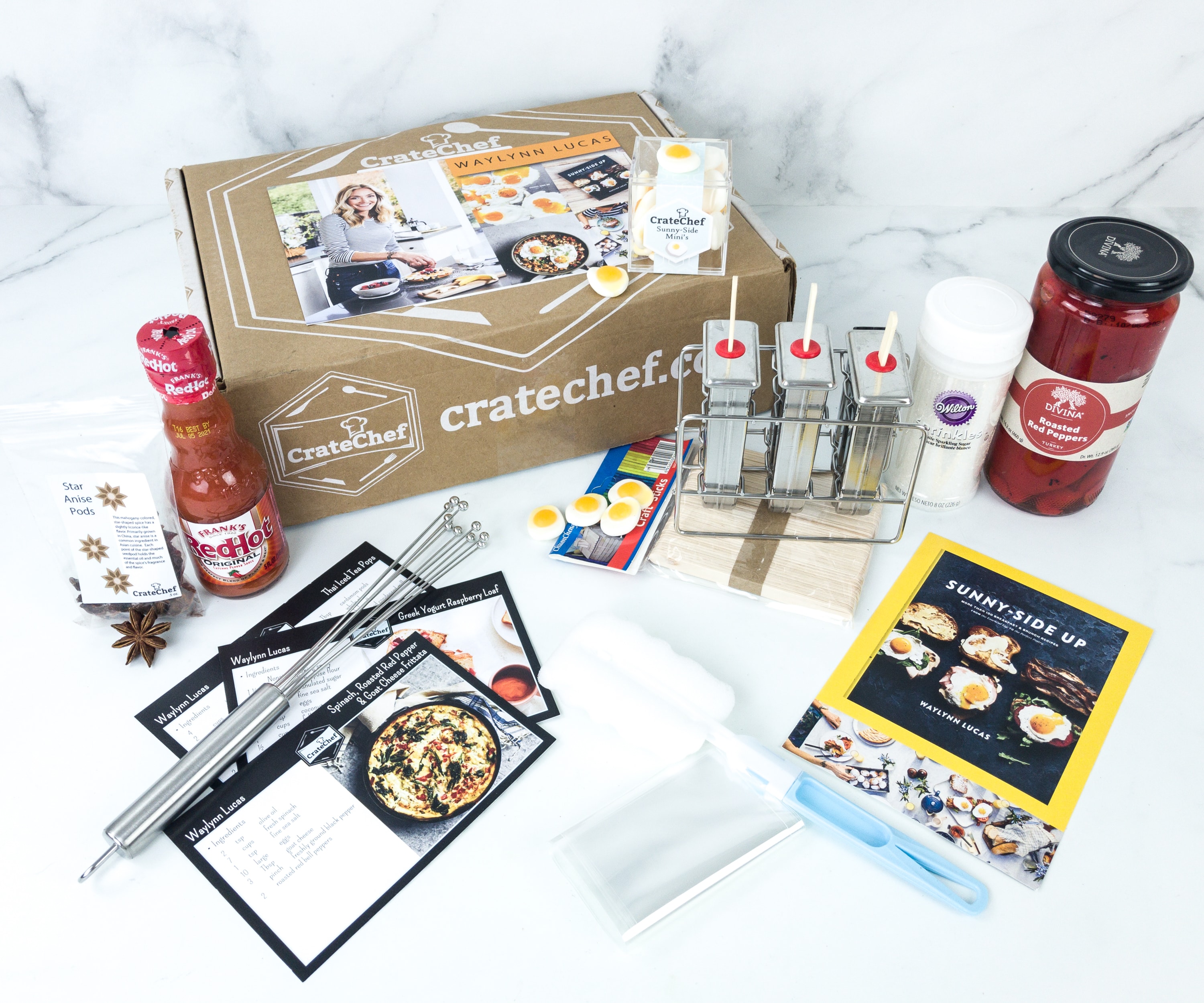 Everything in my box!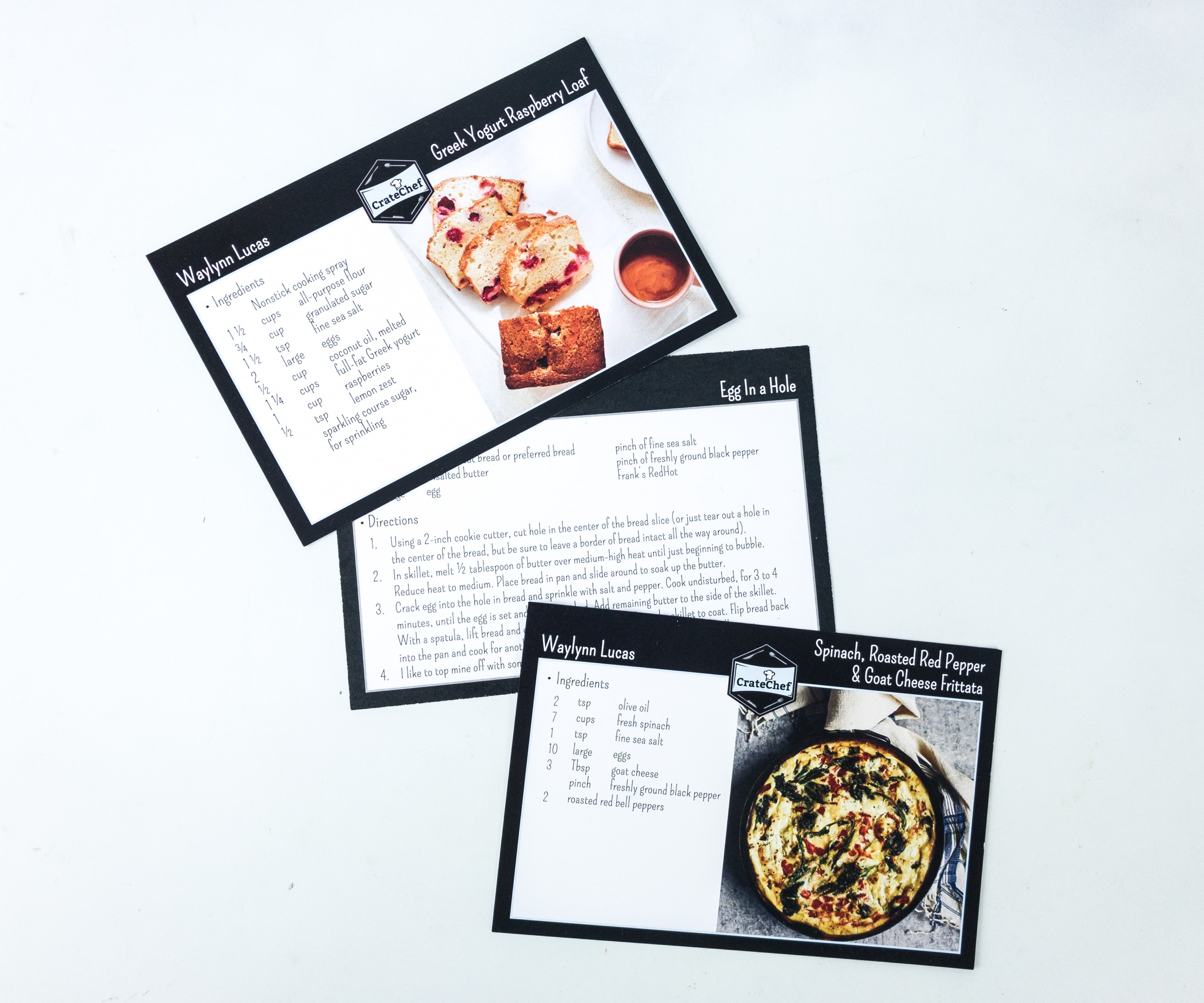 The box includes three recipe cards, and all of them are from Chef Waylynn Lucas as well.
Every card comes with the lists of all the ingredients, incorporating items from the box and simple directions for preparing the dishes.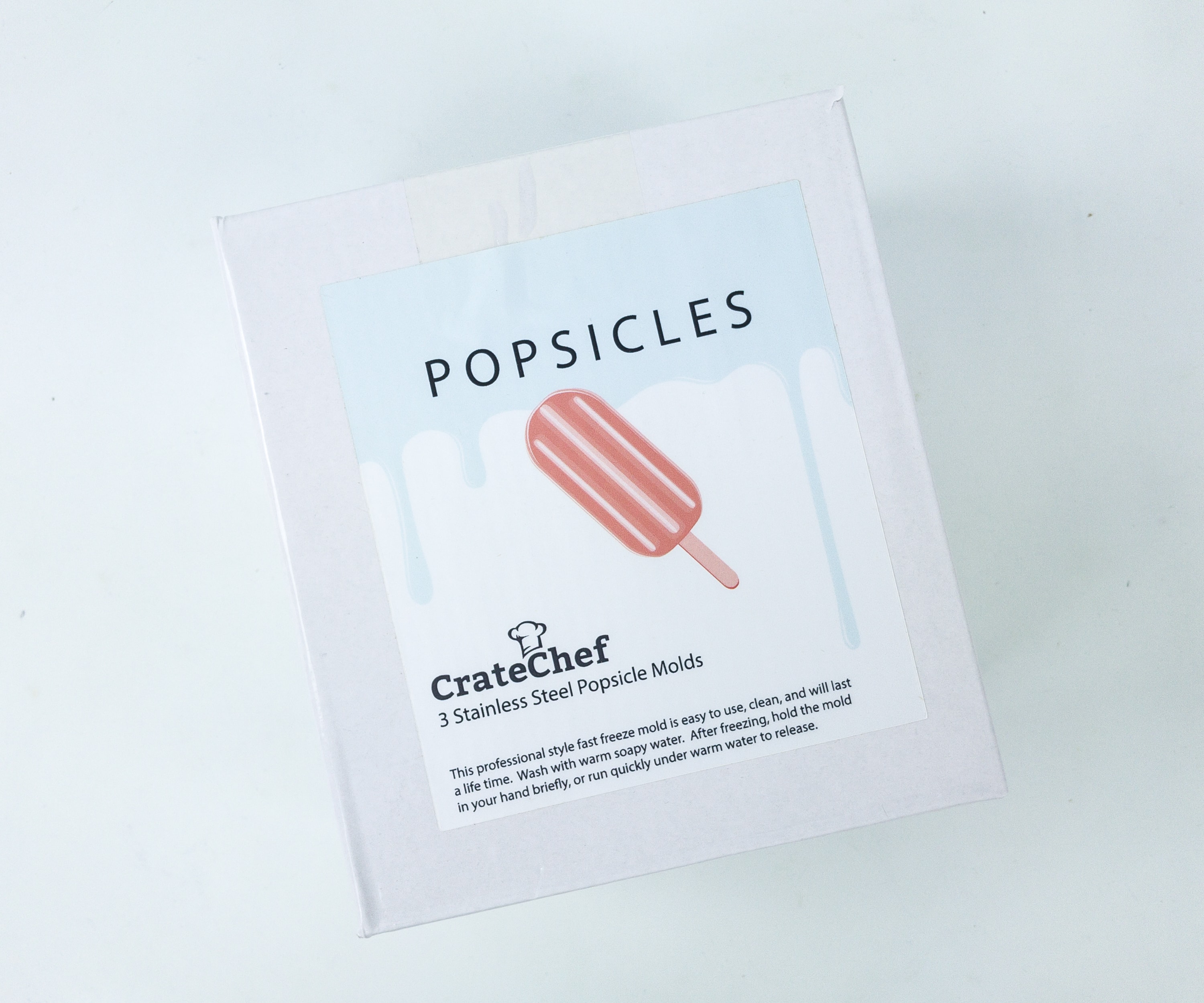 Stainless Steel Popsicle Mold And Stand. Summer is not yet over and we still have time to make refreshing popsicles using these stainless steel molds!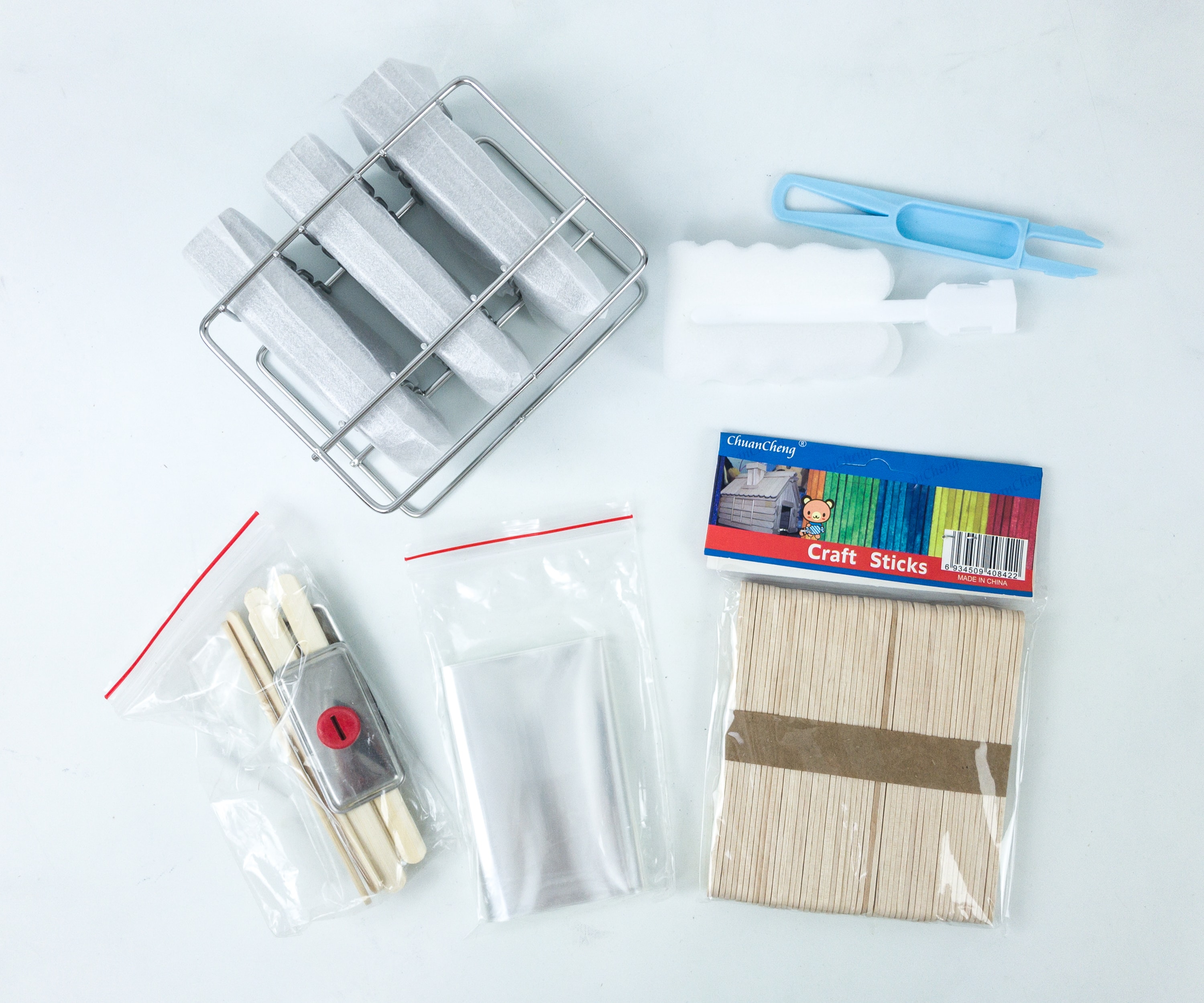 Each set includes a stand, 3 molds, 3 lids, 3 silicone rings, a cleaning brush, and a set of popsicle sticks.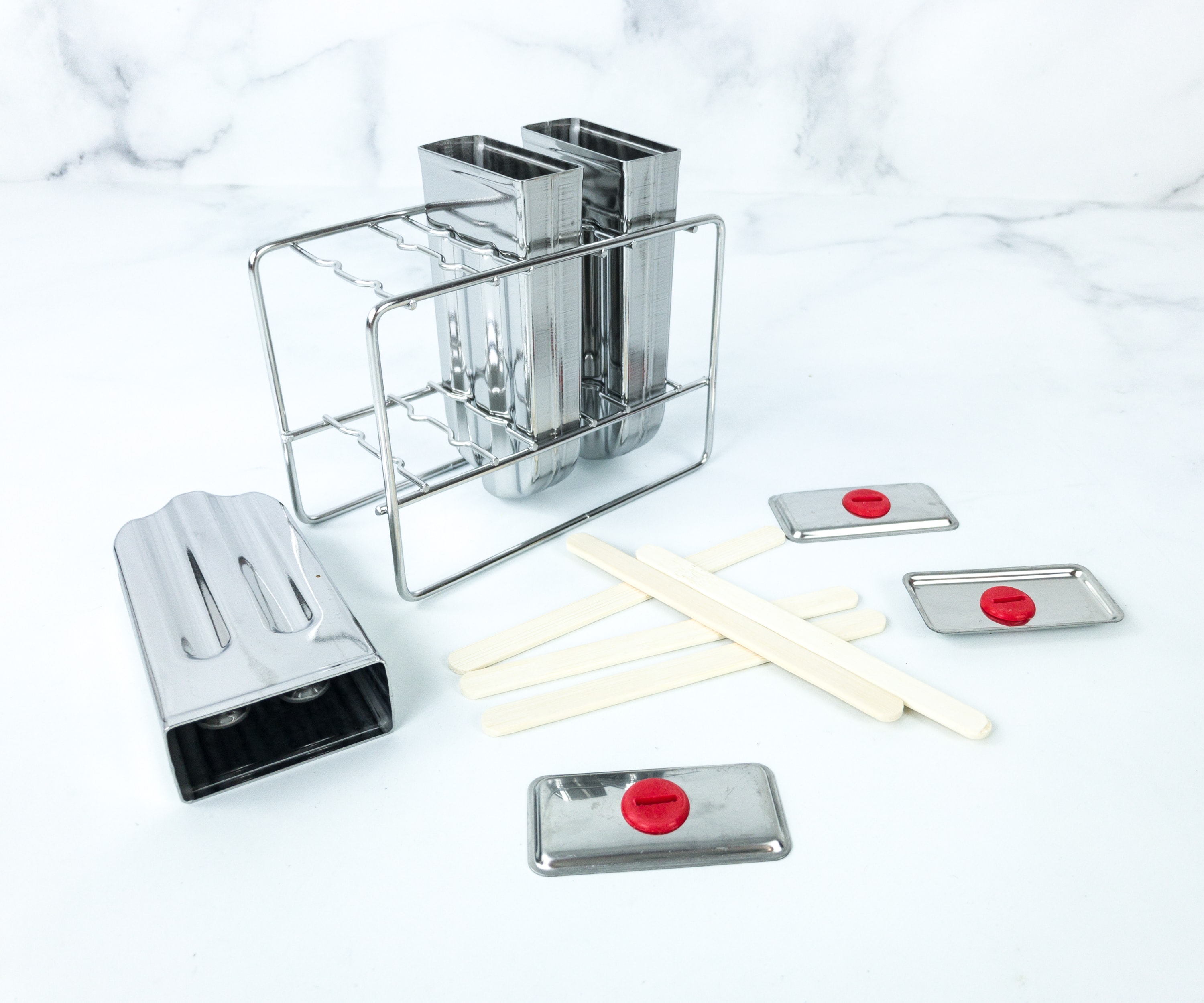 The stand and the mold are made from premium quality stainless steel with 18% chromium and 8% nickel.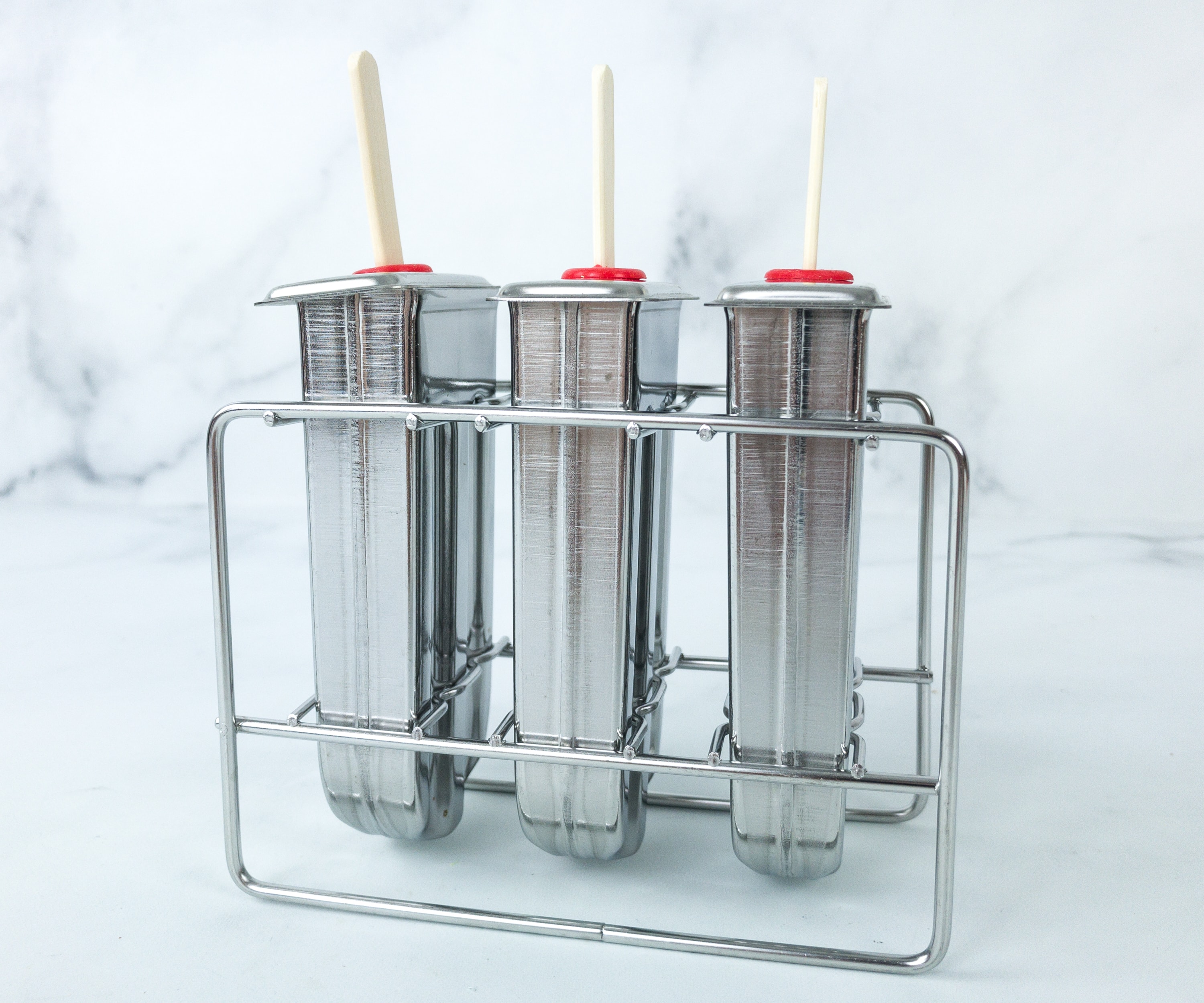 This kind of steel is light, handy and durable. Also, it possesses an austenitic microstructure that contains all temperatures, meaning it can speed up the freezing or boiling point of the liquid inside it.
This paddle-style fast-freeze popsicle mold is easy to use. Just put the liquid juice inside the container and enclose it using the cover pierced by a popsicle stick. Put the whole thing inside the freezer and wait until the popsicles are ready to eat! The results will be SO insta-worthy!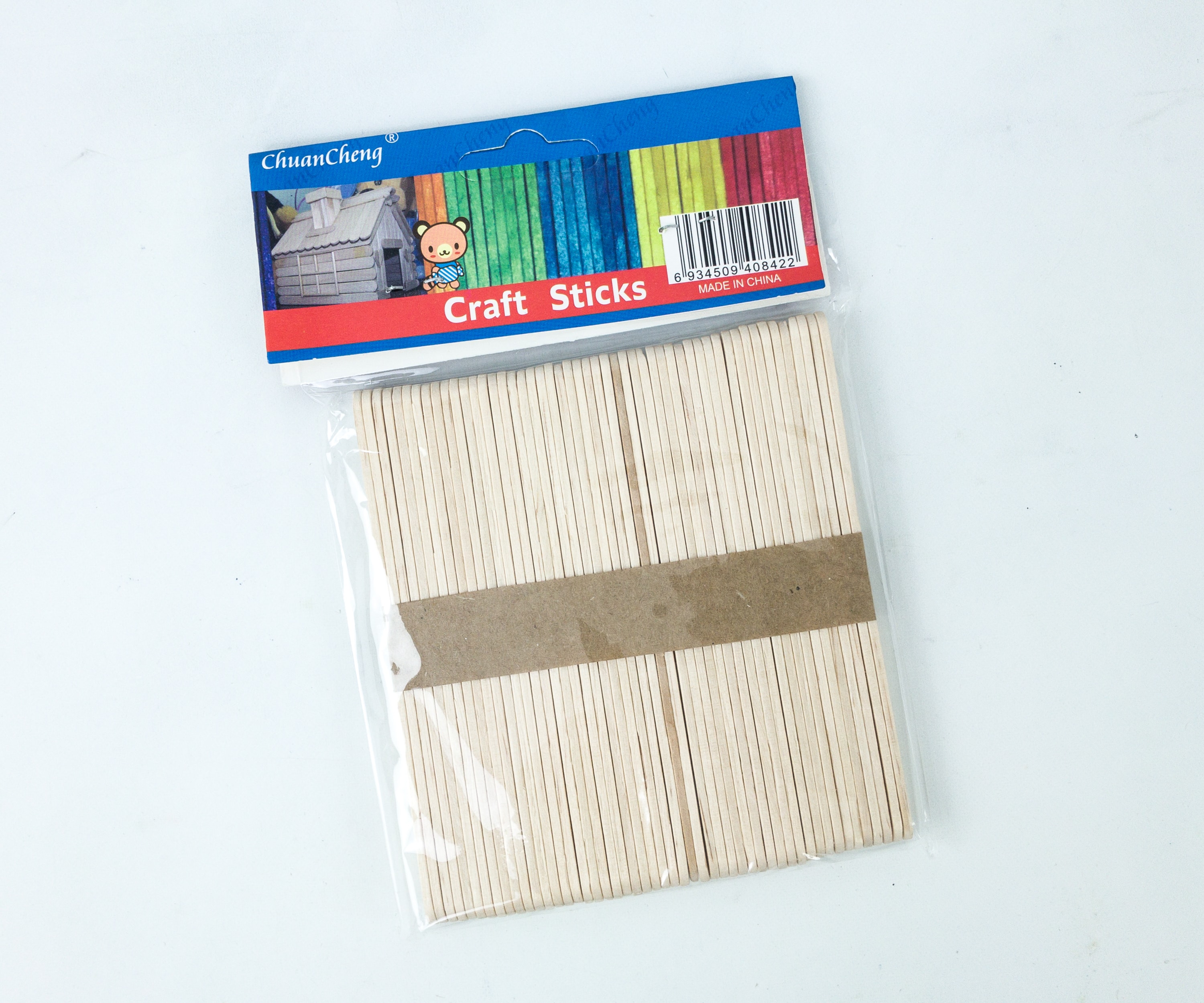 What I love about this kit is includes a whole pack of popsicle sticks, which means we can create a lot of popsicles!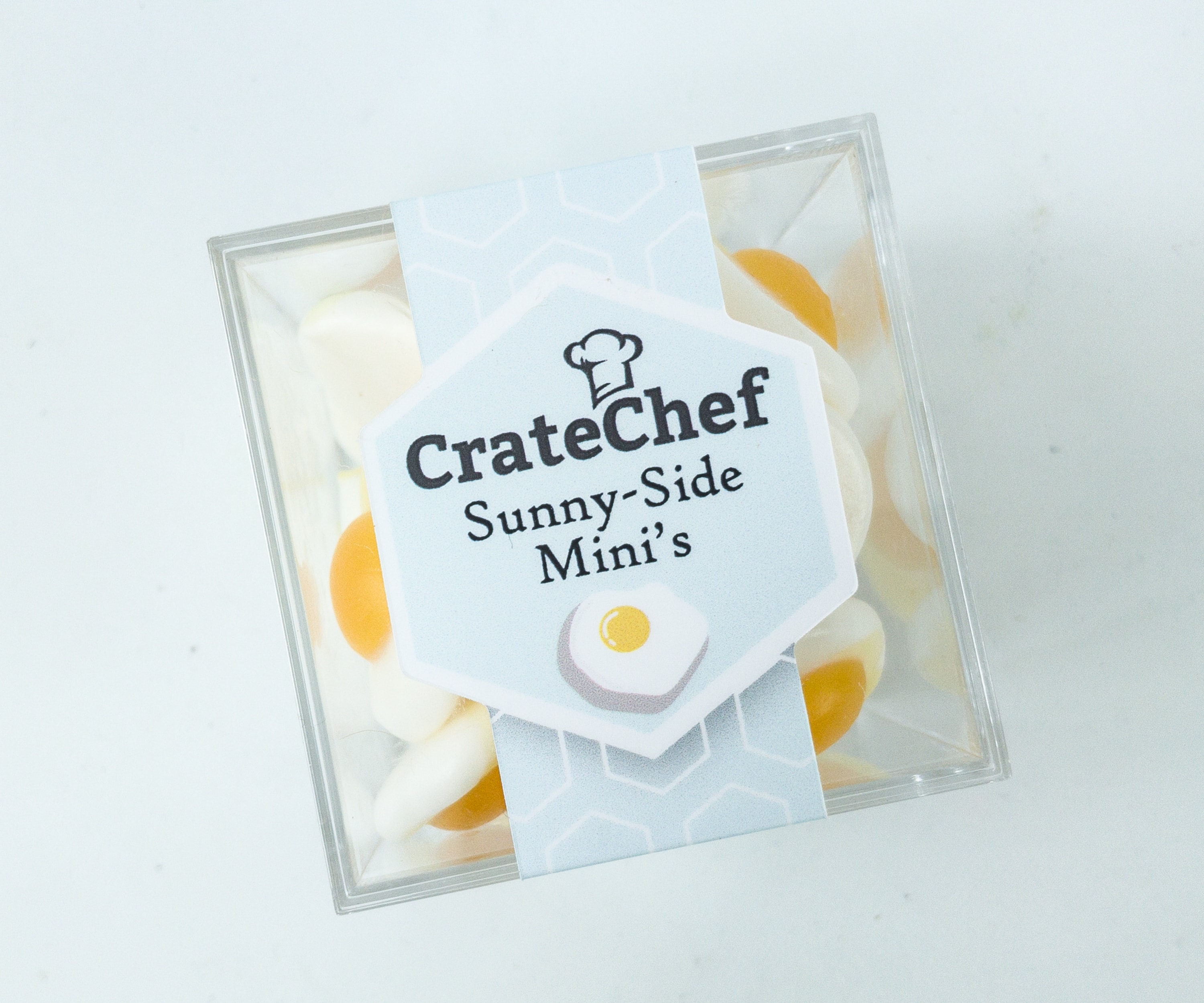 Sunny-Side Mini's. These mini sunny-side-up eggs are not real eggs but chewy gummies blended with a sweet peach flavor.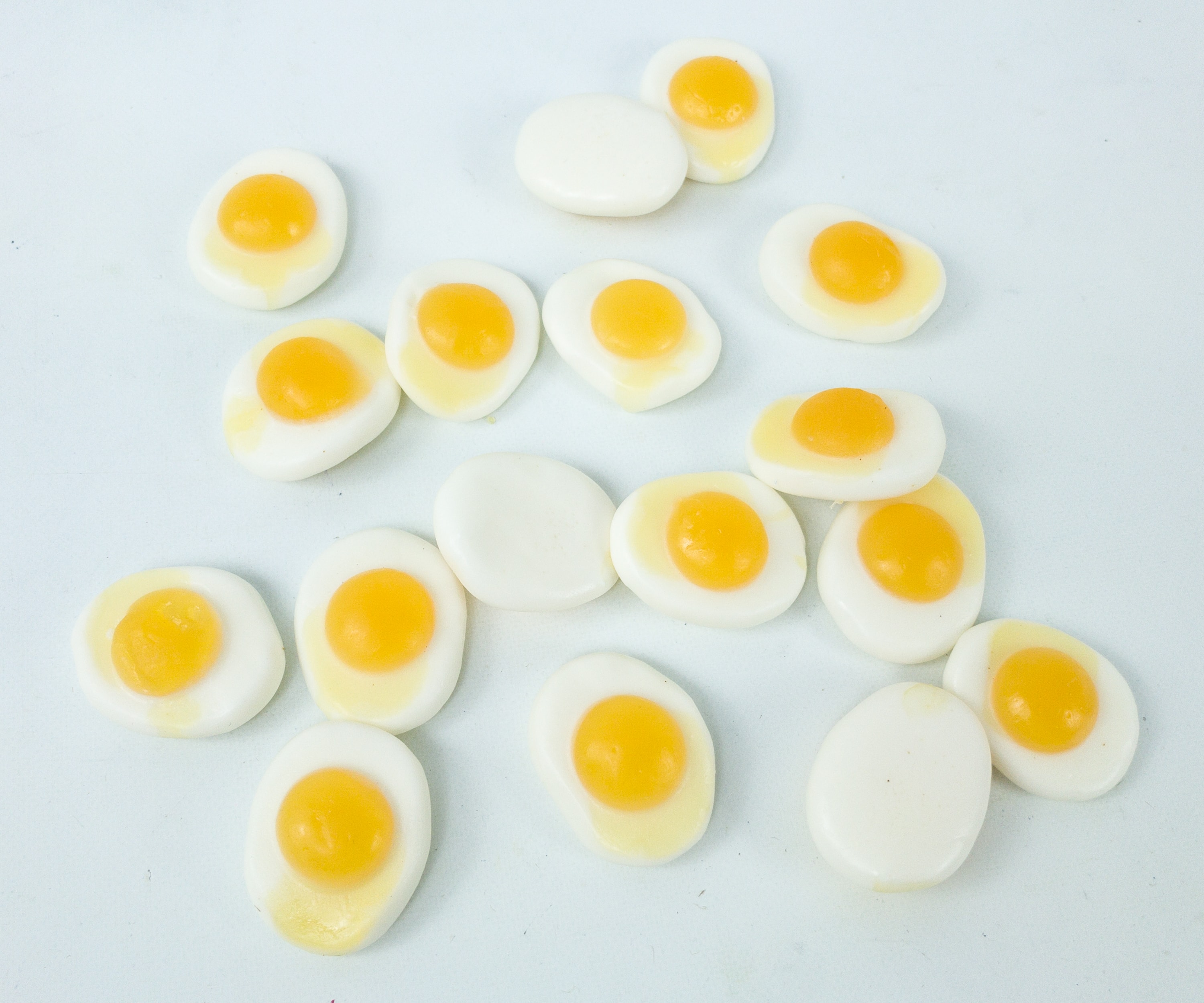 Each piece is soft, chewy, and flavorful. Plus, they don't stick on my teeth!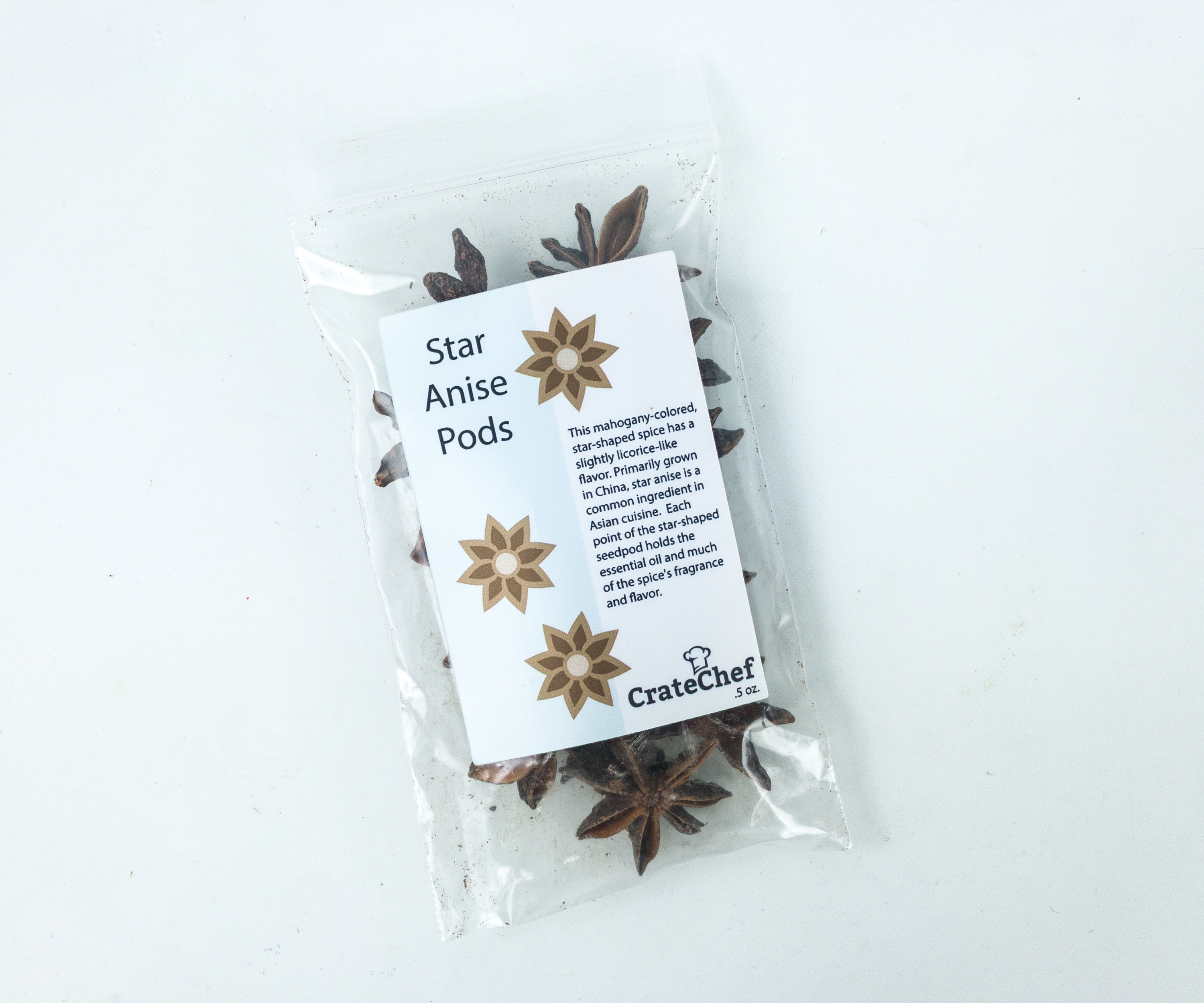 Star Anise Pods. Star anise is a powerful seasoning herb regularly used to infuse additional flavors and spices to any kind of dishes. They can be used either ground or whole, depending on how you present your dish.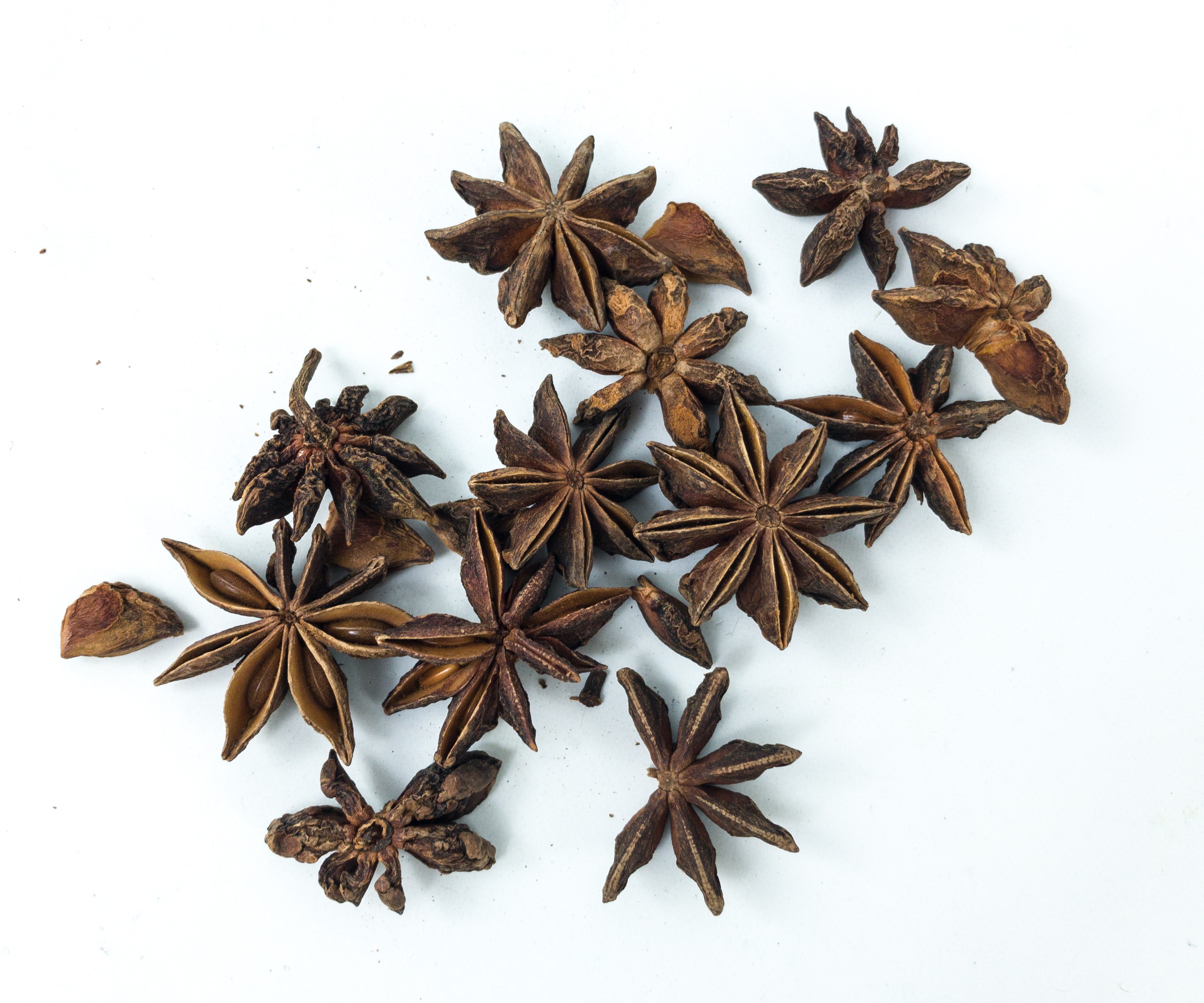 A star anise pod usually looks like an eight-pointed star. It also has a distinct inviting scent with strong licorice-like notes. They are also sometimes chewed after a meal in order to freshen breath. And they're beautiful!
Steel Ball Whisk. It's a multi-purpose ball whisk made from stainless steel, specially designed to allow the ball tipped wires to reach every surface area.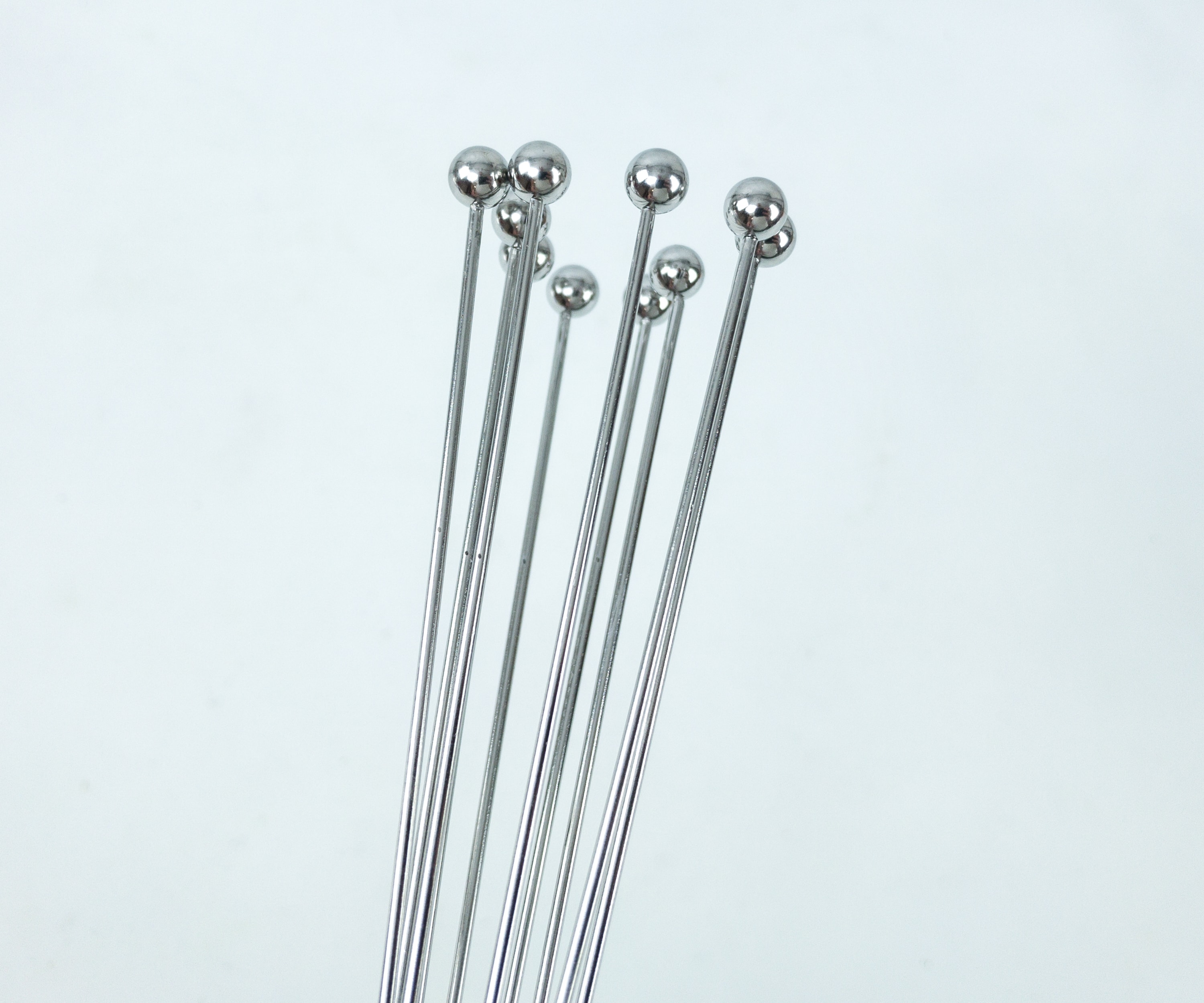 This whisk features a unique mixing motion that causes the balls and wires to vibrate, which increases the effectiveness of the mix and results to a fluffier mixture.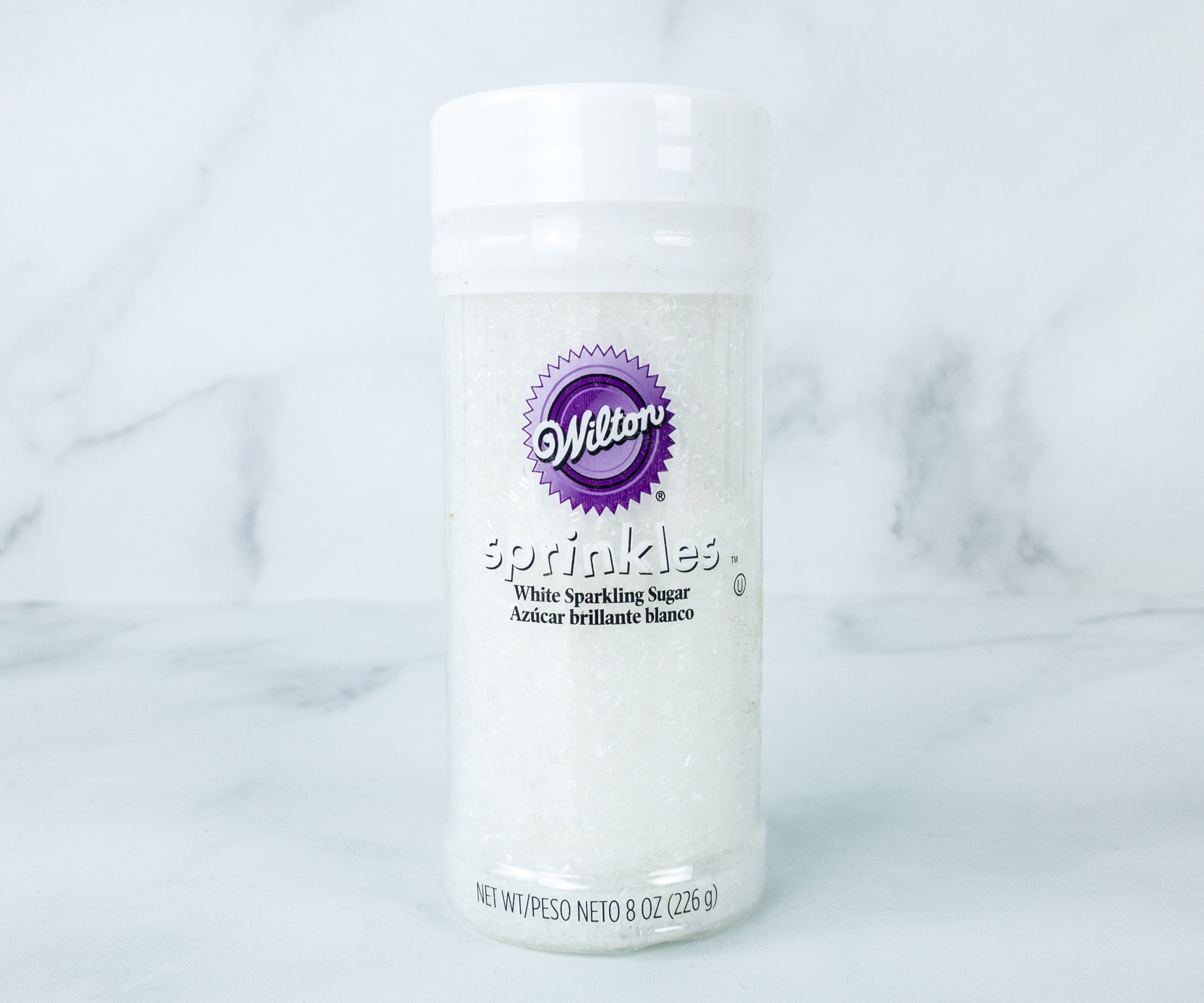 Wilton Sparkling Sugar ($11.99) We also got sparkling sugar, normally used for decorating desserts like cakes, cupcakes, cookies, and many more. This easy-pour sugar has a coarse texture that adds a sparkling finish to any dessert.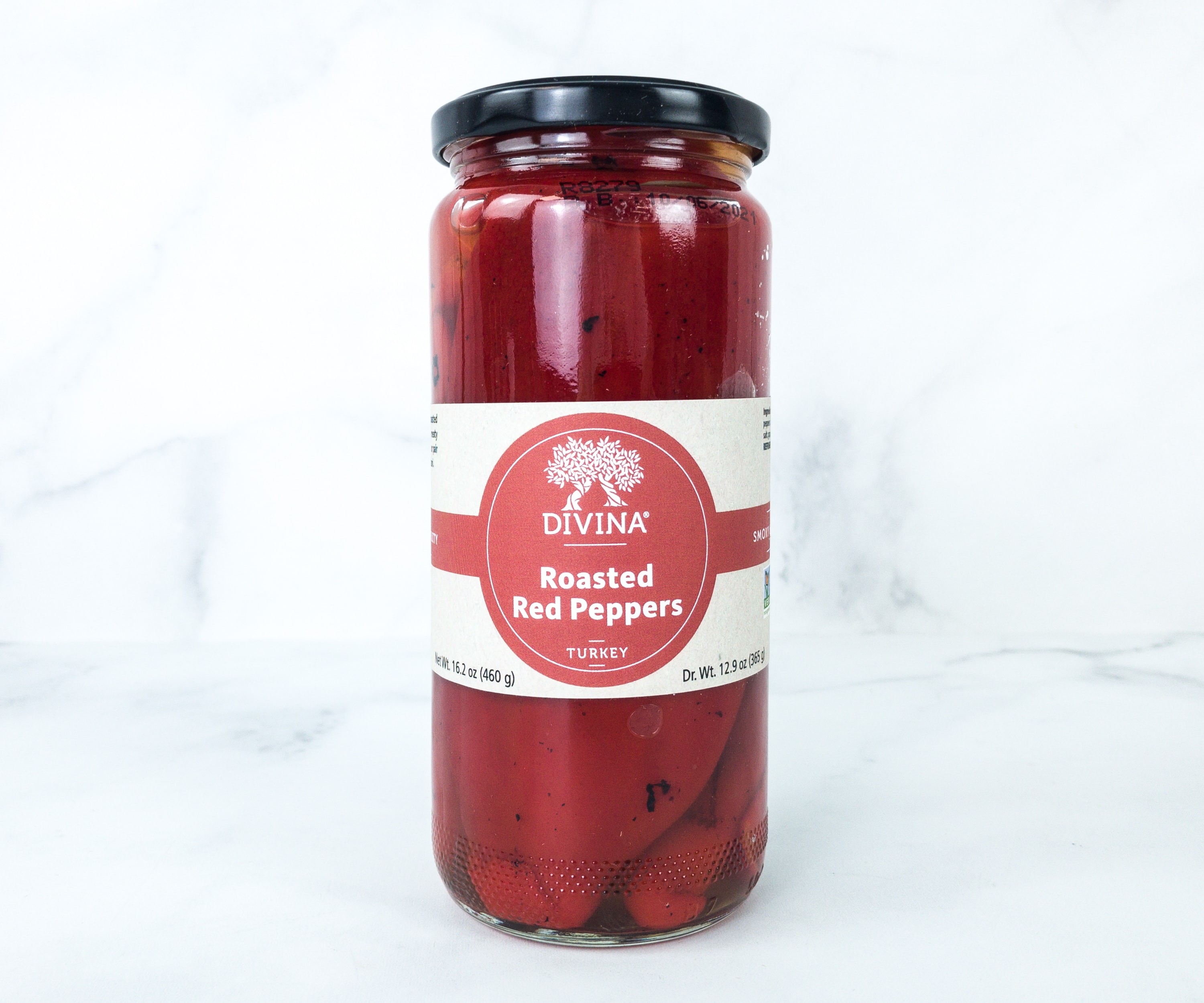 Divina Roasted Red Peppers ($15.51) To add spice to our dishes, they sent us a jar filled with roasted red Florina peppers. They're soaked in a mixture of water, red wine vinegar, sea salt, and grape must.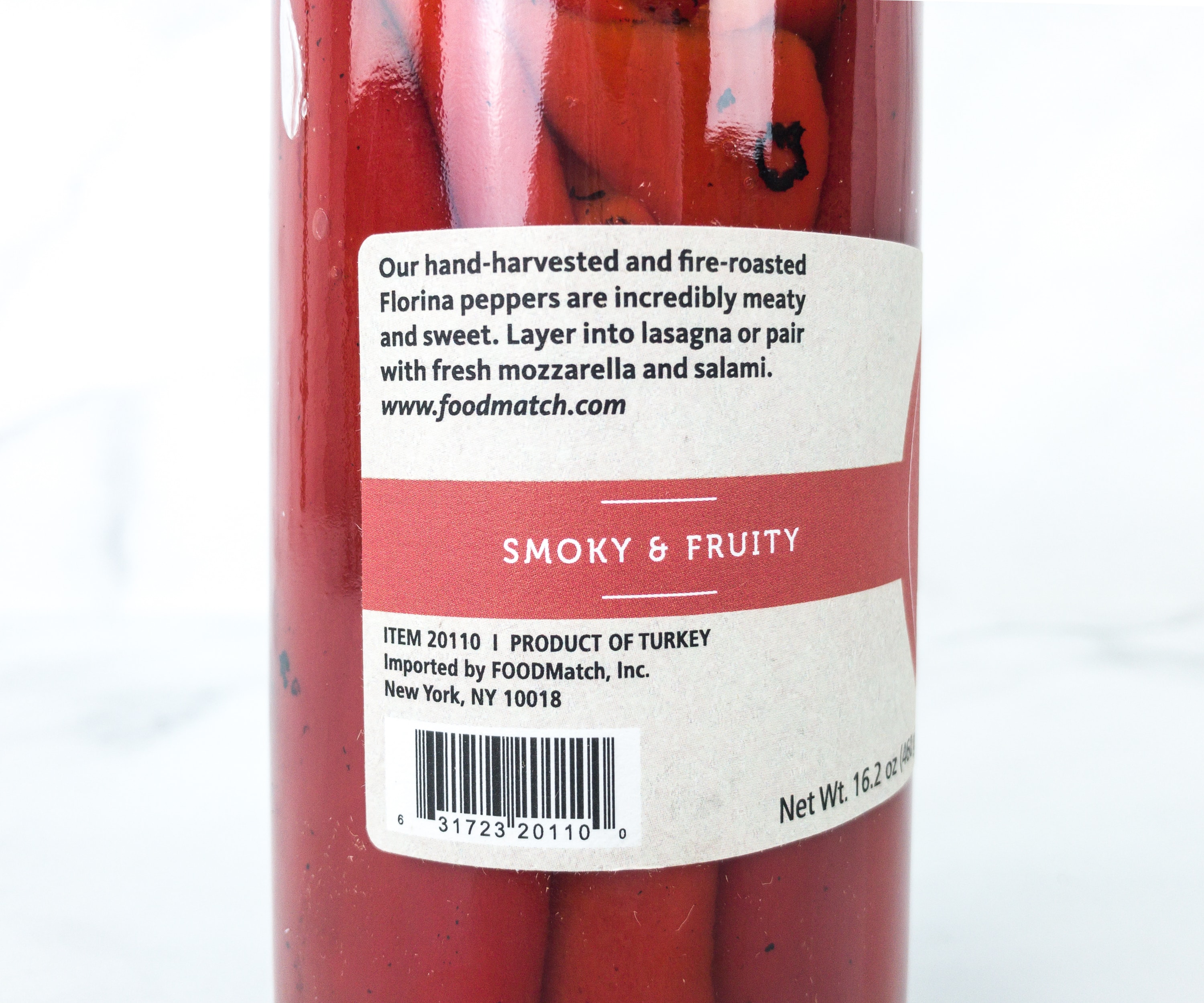 According to the label, this delicacy is best paired with lasagna or fresh mozzarella and salami.
Its smoky and fruity flavor also makes it ideal for pizza focaccia, pasta, and luscious salads.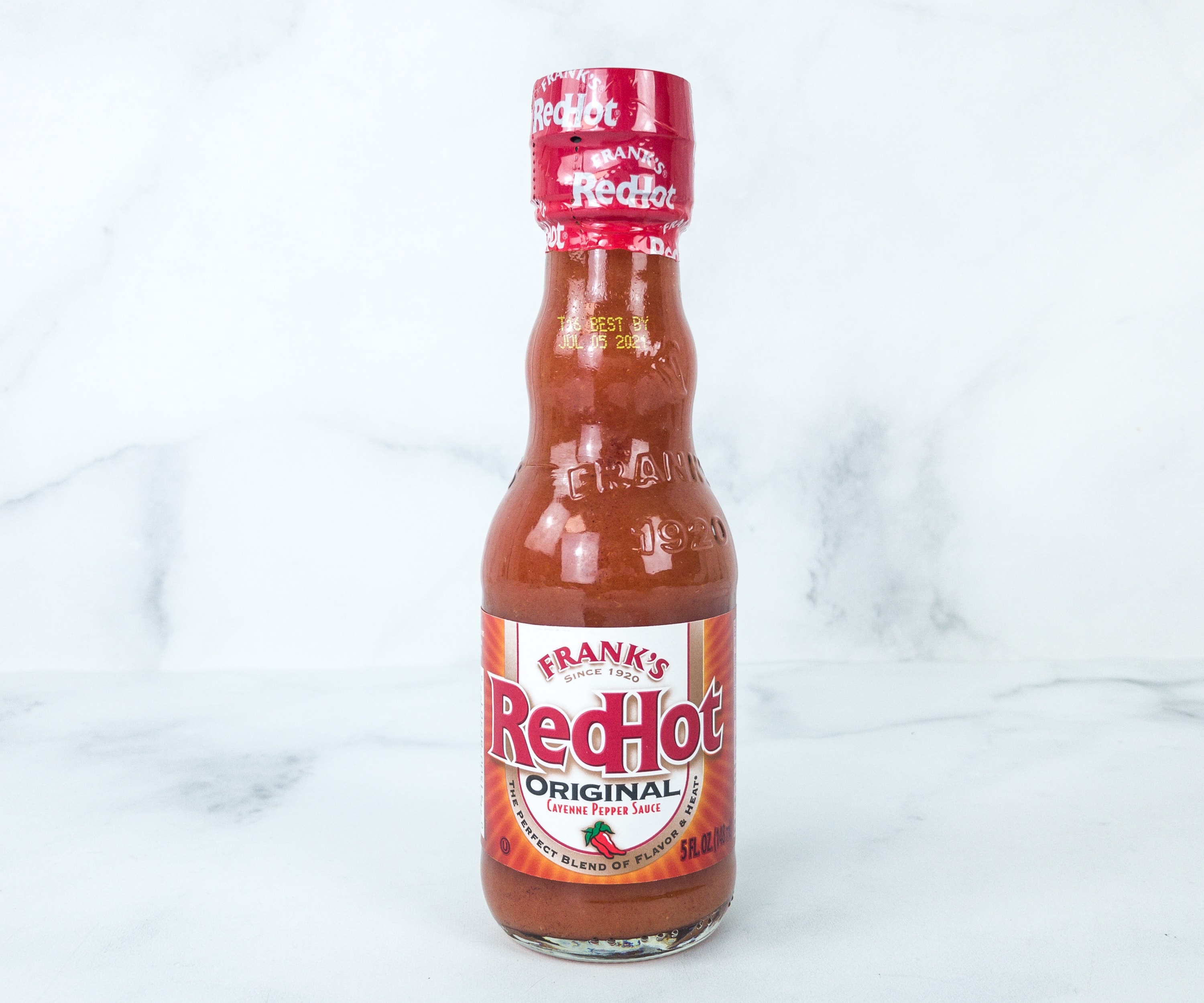 Frank's Red Hot ($4.80) This sauce features a perfect blend of flavors and heat coming from cayenne peppers, distilled vinegar, salt, and garlic powder. It's so hot, you'll sweat for sure!
Crate Chef sends us only the best kitchen tools and artisan products, and this box is definitely not an exception. My favorite item is the popsicle mold and stand because we can now make popsicles as much as we want, using different fruits and flavors. We also got a lot of gourmet food ingredients, from sweet to smoky to spicy! They actually made me quite excited to whip up new dishes in our kitchen with my new recipes! This subscription is really ideal for any cooking enthusiasts, especially for those who love to experiment in the kitchen!
What did CrateChef inspire you to cook?