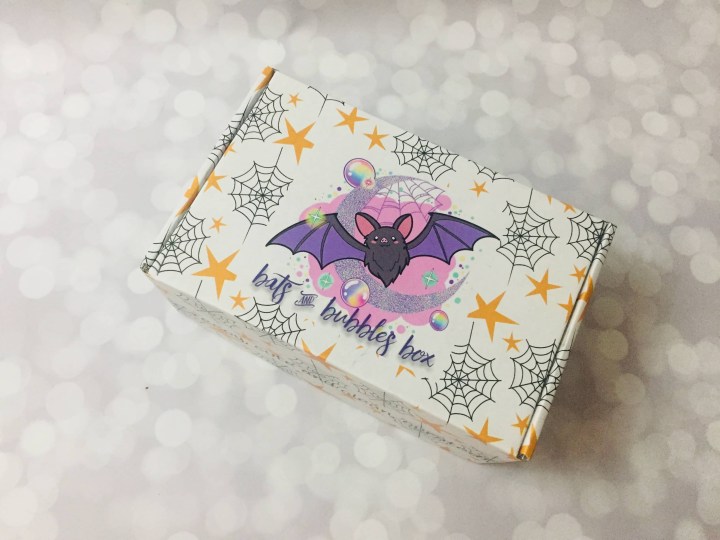 Bats and Bubbles is a Canadian subscription box that combines my two favourite things: baths and Halloween! It's a monthly subscription box that serves you spooky, pumpkin-filled, witchy fall vibes year-round featuring bath treats and other surprises like makeup, jewelry, etc. I can't get over how cute their logo is, with a cute blushing bat and rainbow bubbles against spiderwebs and stars.
DEAL: Get 15% off your first box! Use coupon code HELLO15.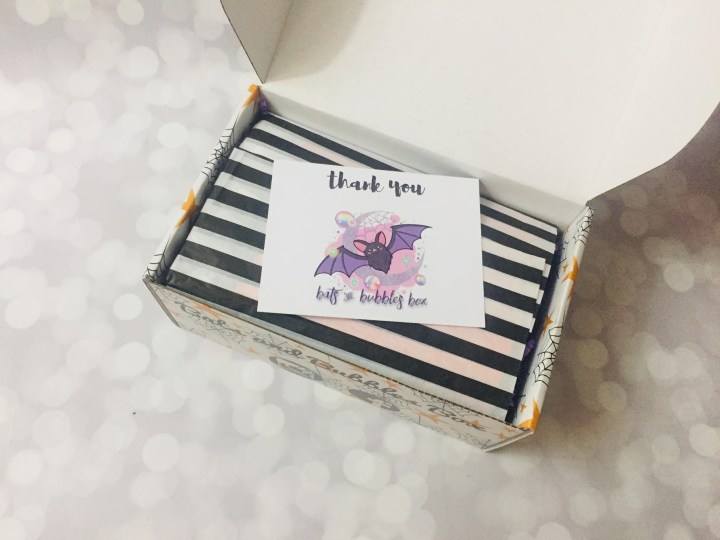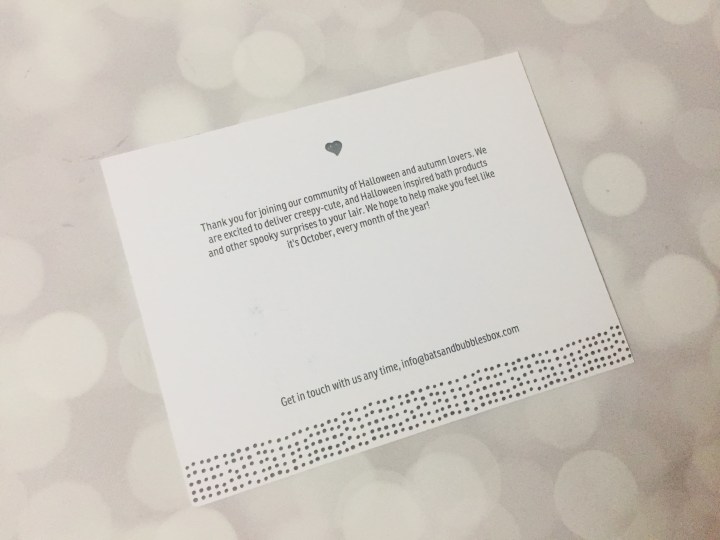 A notecard welcomes subscribers to the community!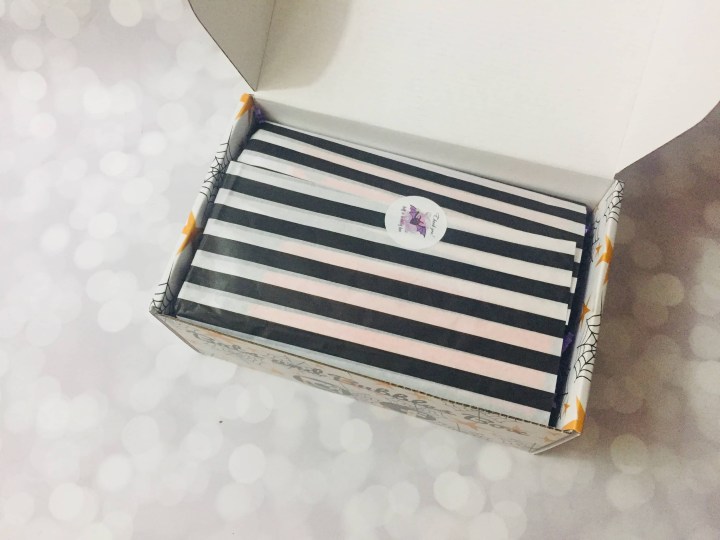 The striped paper immediately invokes vibes of Beetlejuice or Jack Skellington!
There's an information card with product info as well as a fun message from the founders. It's true that you don't often associate summer with fair-skinned goth gals who live for fall weather, but the "summergoths" can definitely be found slathering on the sunscreen and stepping outside!
Everything is packed safely under a layer of bright purple paper squiggles.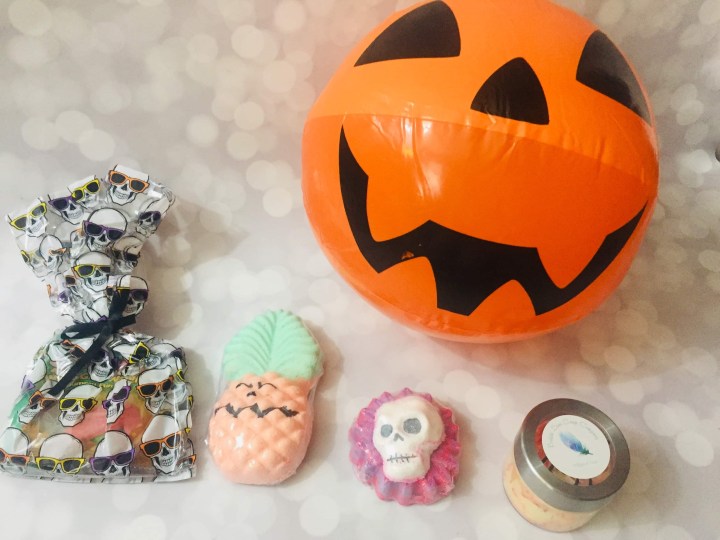 First look at everything in my box!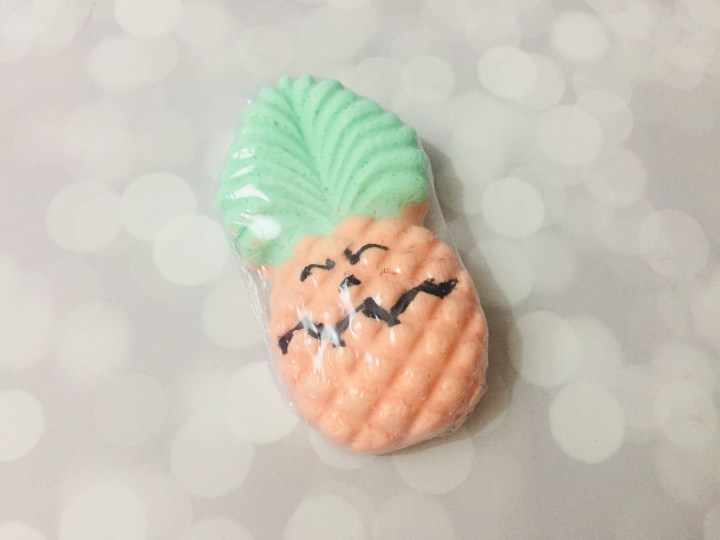 Pineapple-O-Lantern Bath Bomb — A Bats and Bubbles exclusive! This pineapple with a cheeky pumpkin grin. I was expecting it to smell like pumpkin or pineapple but it's actually strawberry! There is eucalyptus in it as well which adds a cool, refreshing scent to it. The ingredients are included on the info card and it's all good skin-loving ingredients like epsom salts, coconut oil, almond oil, and skin-safe colourant.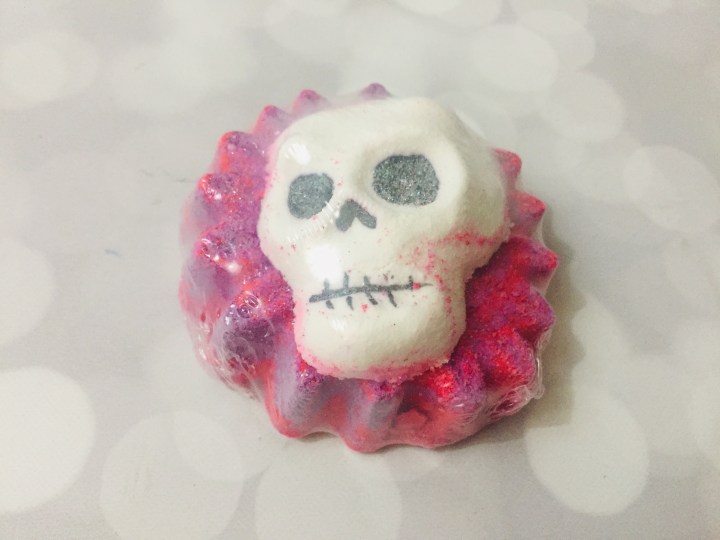 Skull Bloom Bath Bomb — Another awesome bath bomb, this one is by Canadian bath and body shop Glitter and Gore! This has a floral scent, and it smells absolutely amazing. I can't wait to see what beautiful shades of pink it turns my bathwater when I use it. This bath bomb has sea salt in it, which is amazing for keeping your skin soft and can also help soothe red, inflamed skin and acne.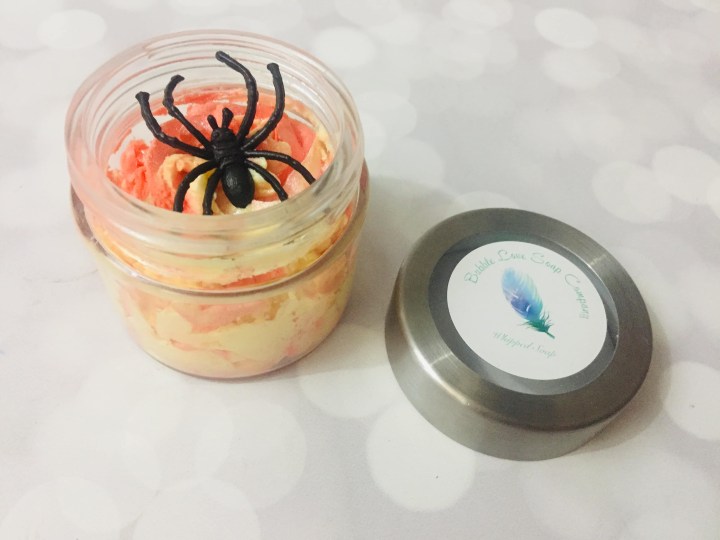 Pineapple Whipped Soap — From Bubble Love Soap Company, this is a yummy pineapple whipped soap. This is a vegan-friendly product which shea butter and Bats and Bubbles suggests trying it as a shaving cream which I'm definitely going to try. The pineapple scent is amazing and filled my bathroom with the tropical scent as soon as I opened it… and found a plastic spider friend waiting to say hello!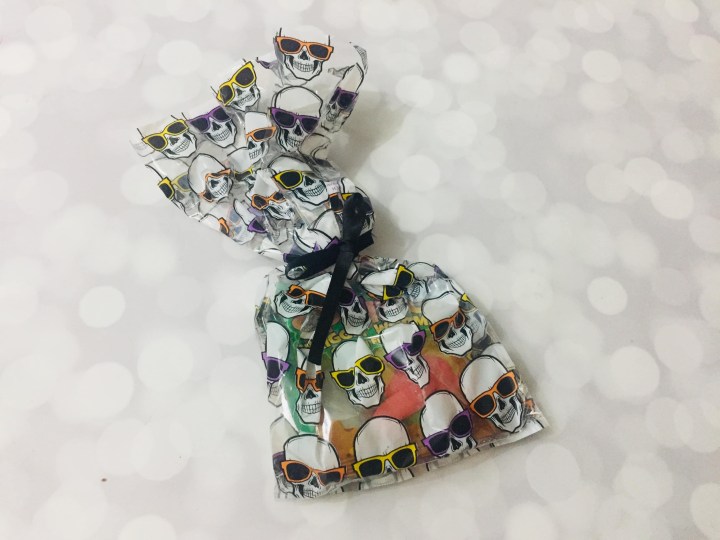 This cute printed bag is tied with a ribbon and features skulls wearing shades.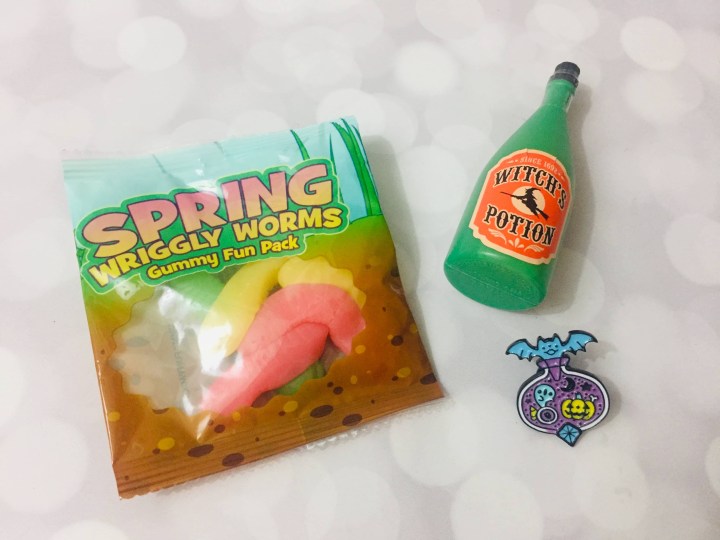 Inside the bag are some more goodies:
Gummy Worms — A properly spooky snack, these wriggly worms are fruit-flavoured and satisfied my sugar craving perfectly.
Witch's Potion — A small bottle of bubble solution. A fun nod to summer! My nephew LOVES bubbles so I'm definitely going to let him have this little treat.
Enamel Pin — An adorably kawaii pin with a potion bottle and a cute bat! I collect enamel pins and this one will fit right in on my denim jacket or on my ita bag!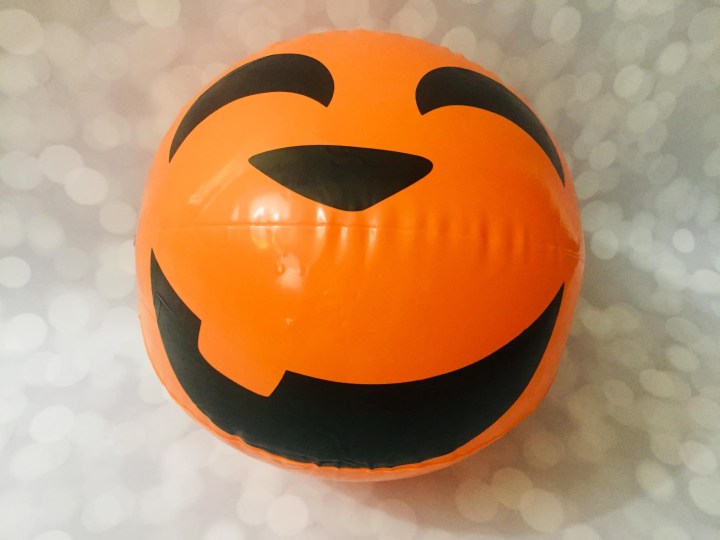 Pumpkin Beach Ball — I love the goofy faces on this beach ball! Perfect for kicking around the yard or beach or playing with in the pool. A fun Halloween twist for the hot summer.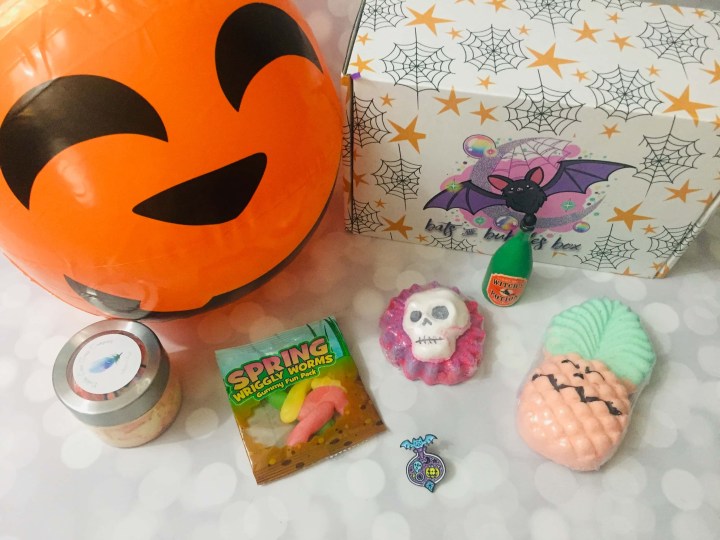 This was honestly SUCH a fun box to open and explore! We got three handmade bath goodies as well as some really fitting accessories and even some candy. I love supporting small bath and body businesses and I absolutely loved the curation that introduced me to some new ones.
What do you think of Bats and Bubbles?