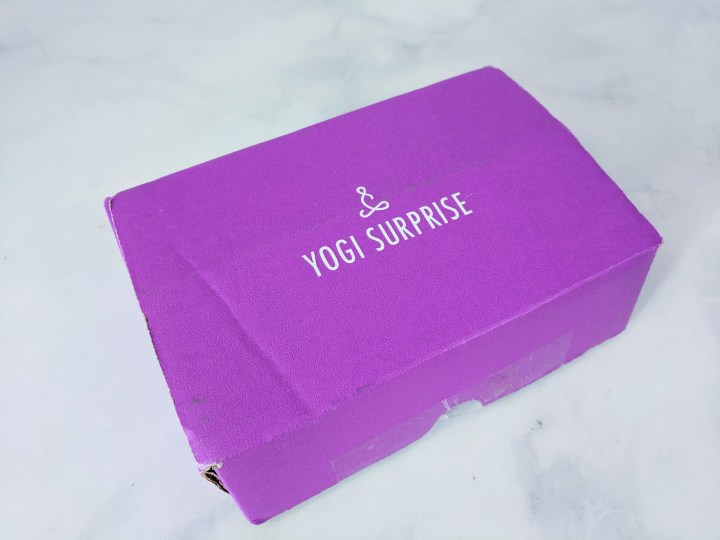 Yogi Surprise, in addition to its regular monthly lifestyle box, has a jewelry only subscription box. Every month you'll get handmade yoga-inspired jewelry pieces and 1 other item.
DEAL: Get 25% off your first box! Use coupon code HELLO25. OR Get 15% off every box for the life of your subscription with coupon code HELLOYOGI!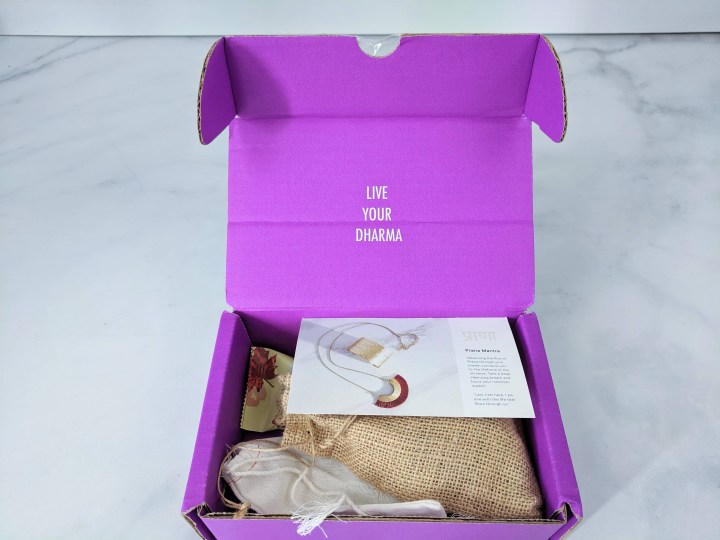 I love the simplicity of their purple box, and it brightens up my mailbox!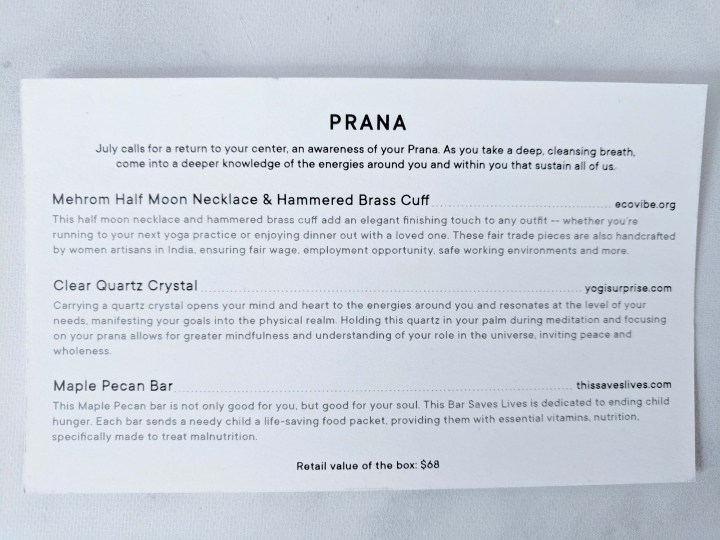 This month's theme is Prana, a term that describes our breath as a life-giving force. This month's offerings will help us return to our center and be aware of our Prana.
On the other side of the card, we have a Prana Mantra to help us observe the flow of Prana.
Mehrom Half Moon Necklace & Hammered Brass Cuff. This lovely set was handmade by women artisans in India through ecovibe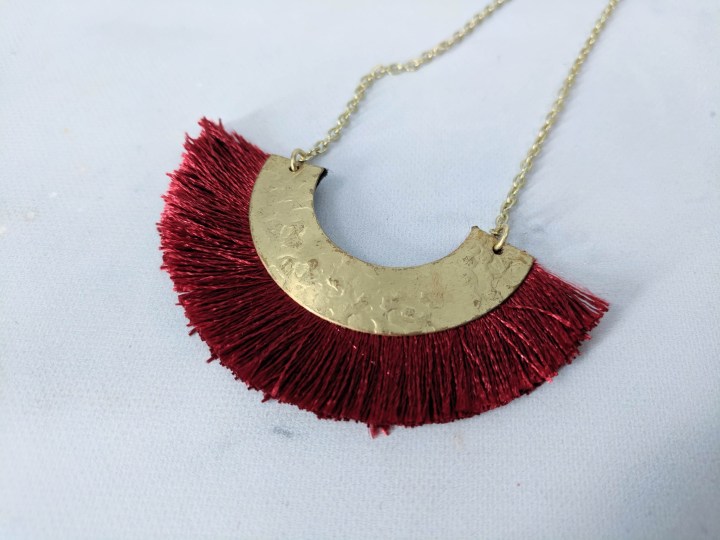 This necklace features a 30″ chain, a nylon tassel with a brass metal half moon. It's light and so cute!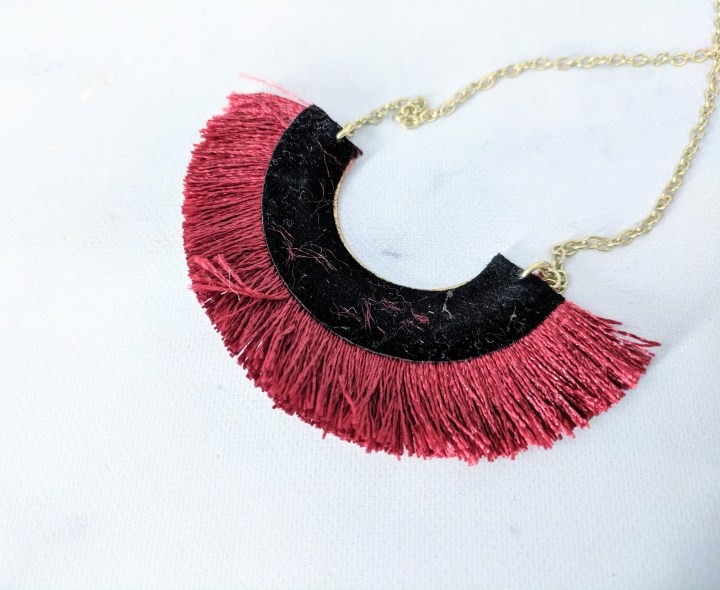 The back is covered with a thin piece of velvet.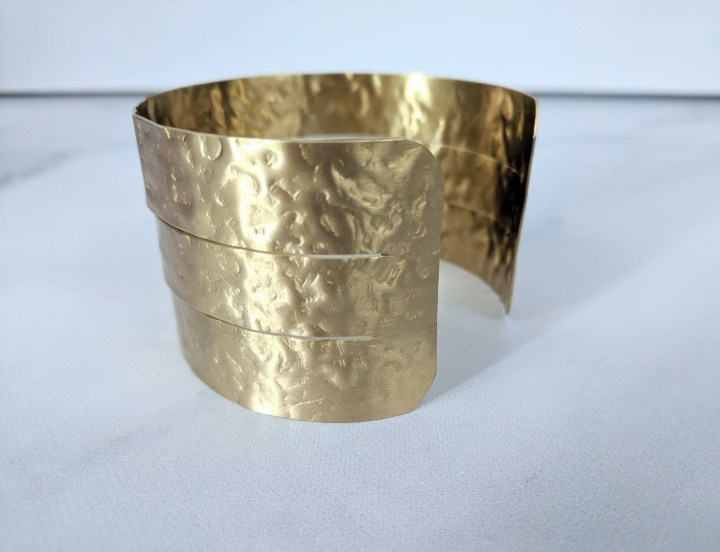 The bracelet is a lovely light brass cuff with two slits to make it looks like it's three bracelets side by side. It's quite malleable.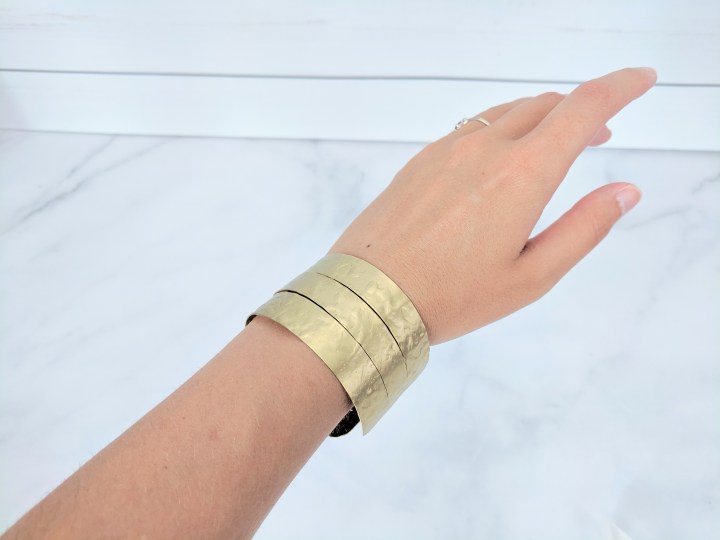 It easily fits on the wrist, but I had a hard time bending it enough to make it stays on my tiny wrist. But it looks really great and doesn't weight down the arm.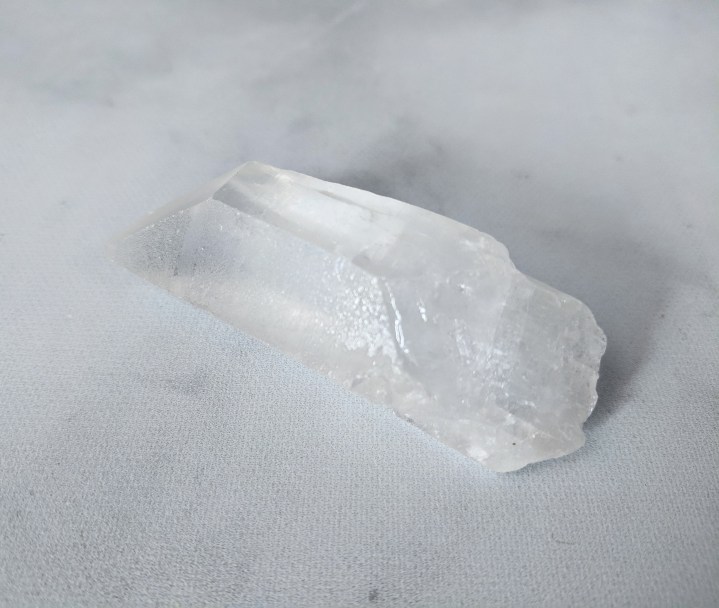 Clear Quartz Crystal. I love crystals and I cannot lie! Clear Quartz helps to open our mind to the energies around us. It's a powerful crystal that will enhance any kind of energy.
And it's a lovely size crystal as well! It's also a great to meditate and be more mindful.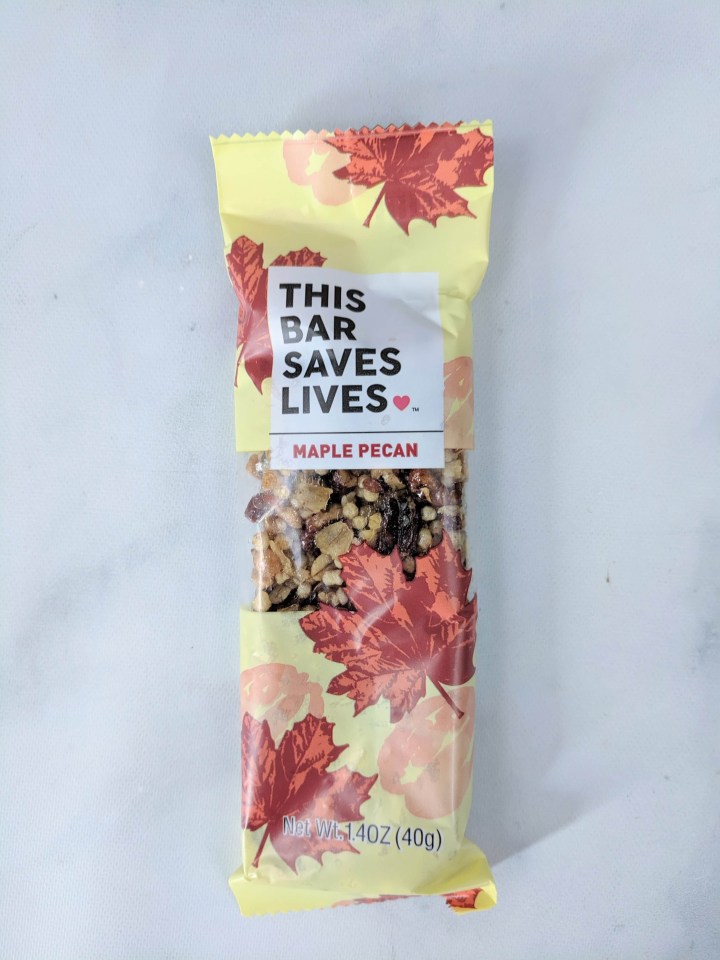 Maple Pecan Bar. This month's treat is this tasty pecan bar. Each bar sold from this company sends a needy child a life-saving food packet, providing them with essential vitamins, nutrition, specifically made to treat malnutrition.
I really like the "Boho" vibe from this month's Prana box. I love that the jewelry pieces and the bar are items that are not only fun for us, but also do good for the community.
What did you think of this month's Yogi Surprise Jewelry box?