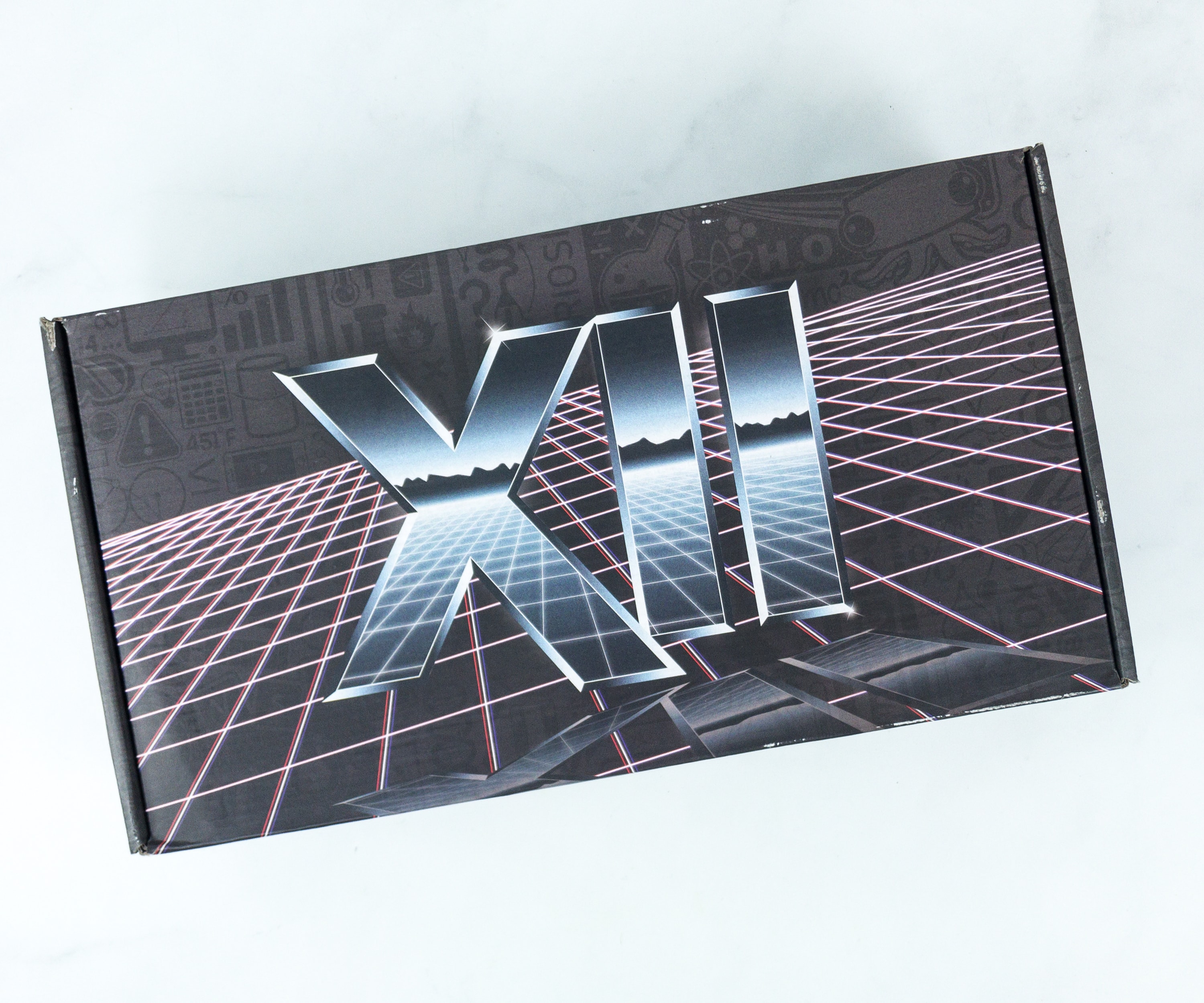 The Curiosity Box is a quarterly subscription box to satisfy your thirst for knowledge. Each box comes with 6-9 items that will not only entertain, but also educate you and your family. The subscription is $49.90 per quarter and a portion of all proceeds are donated to fund Alzheimer's research.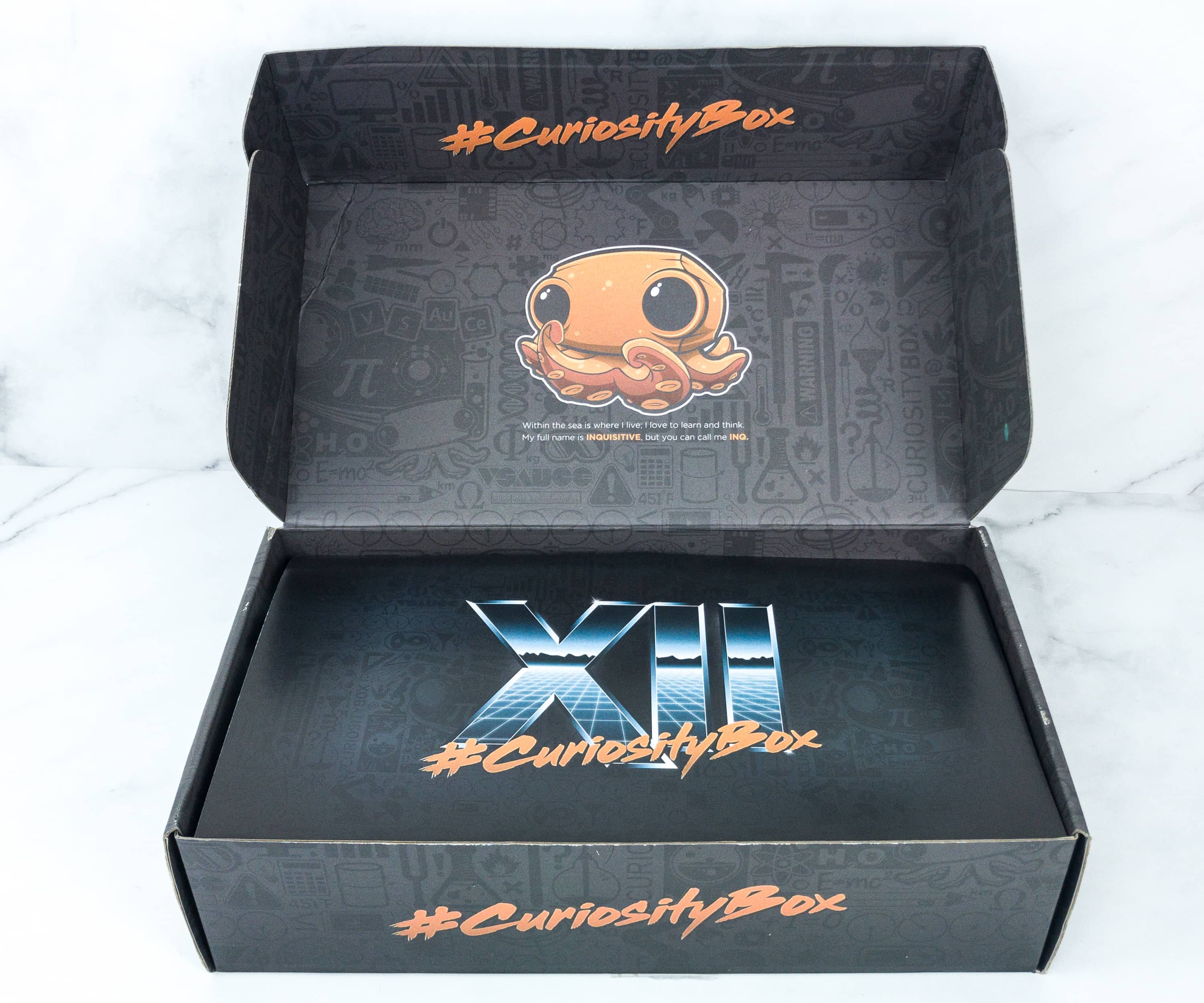 This is their box #11! The box is filled with stuff that will feed your mind.
Each item inside the box is individually packaged.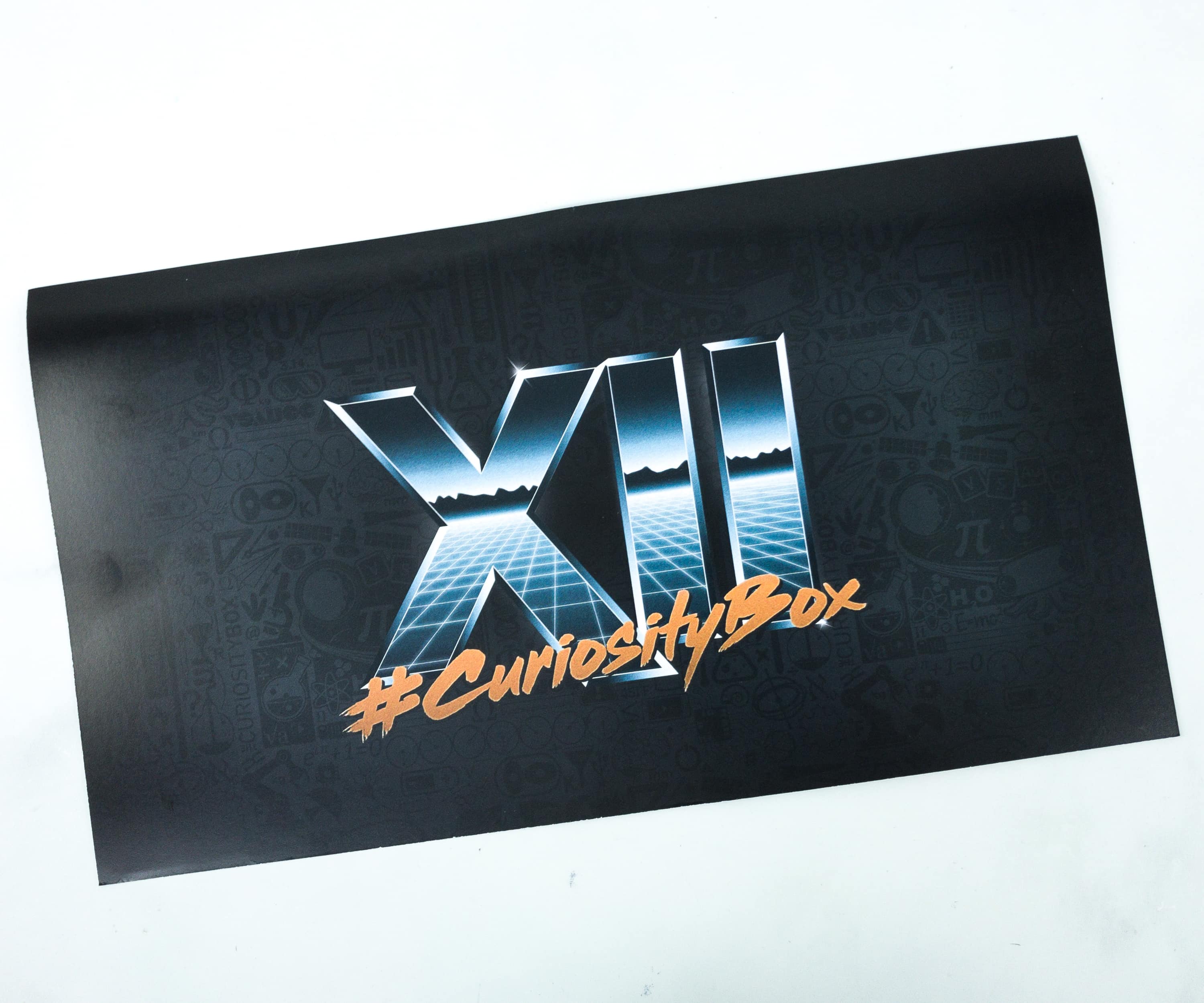 There's no extra packaging, just a box filled with awesome items!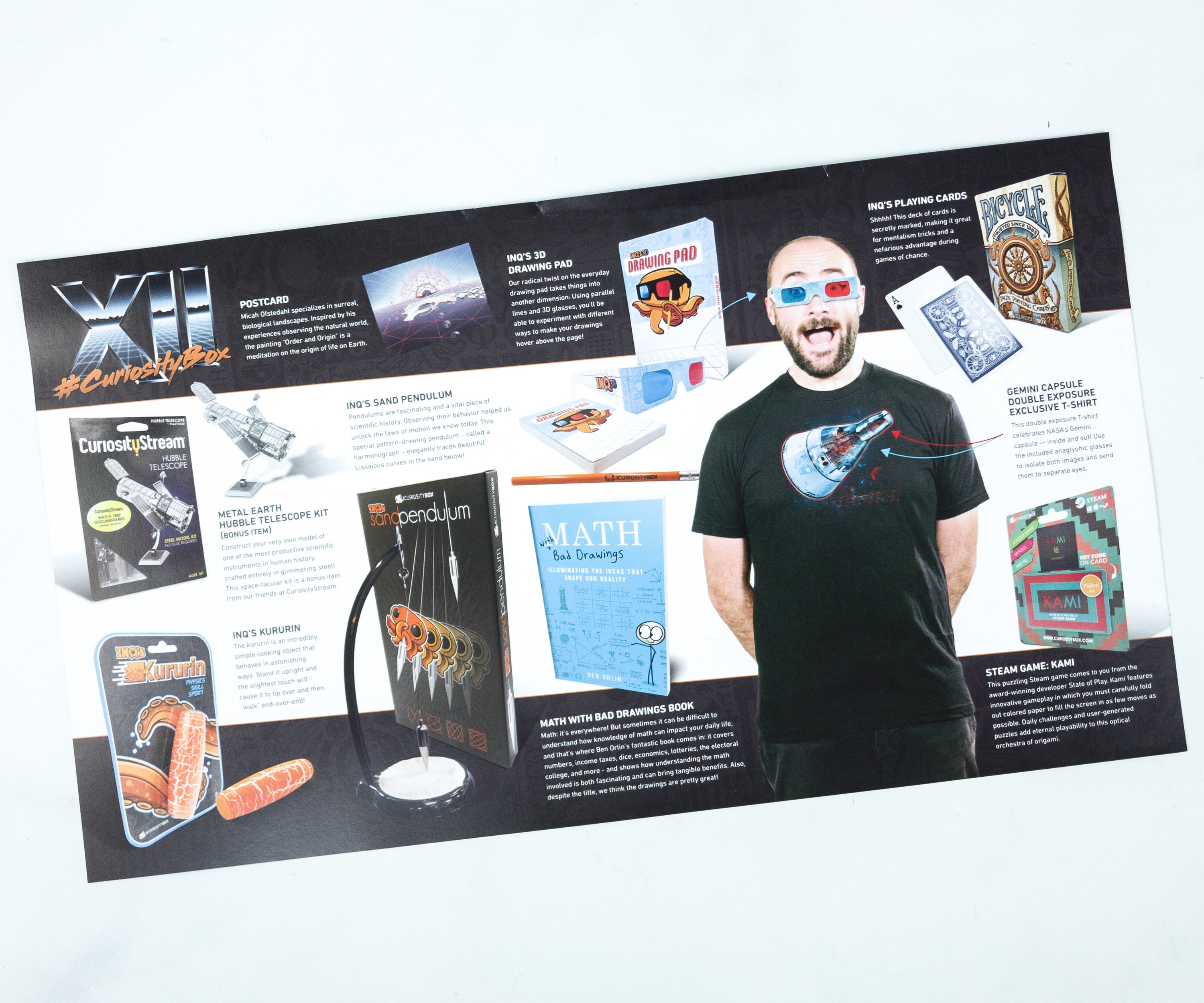 The Curiosity Box has a separate information card – it's great for quick reference and for when someone steals your Curiosity Quarterly for bathroom reading. It contains a list of all the goodies this quarter! And as always, INQ the octopus is our guide through the box.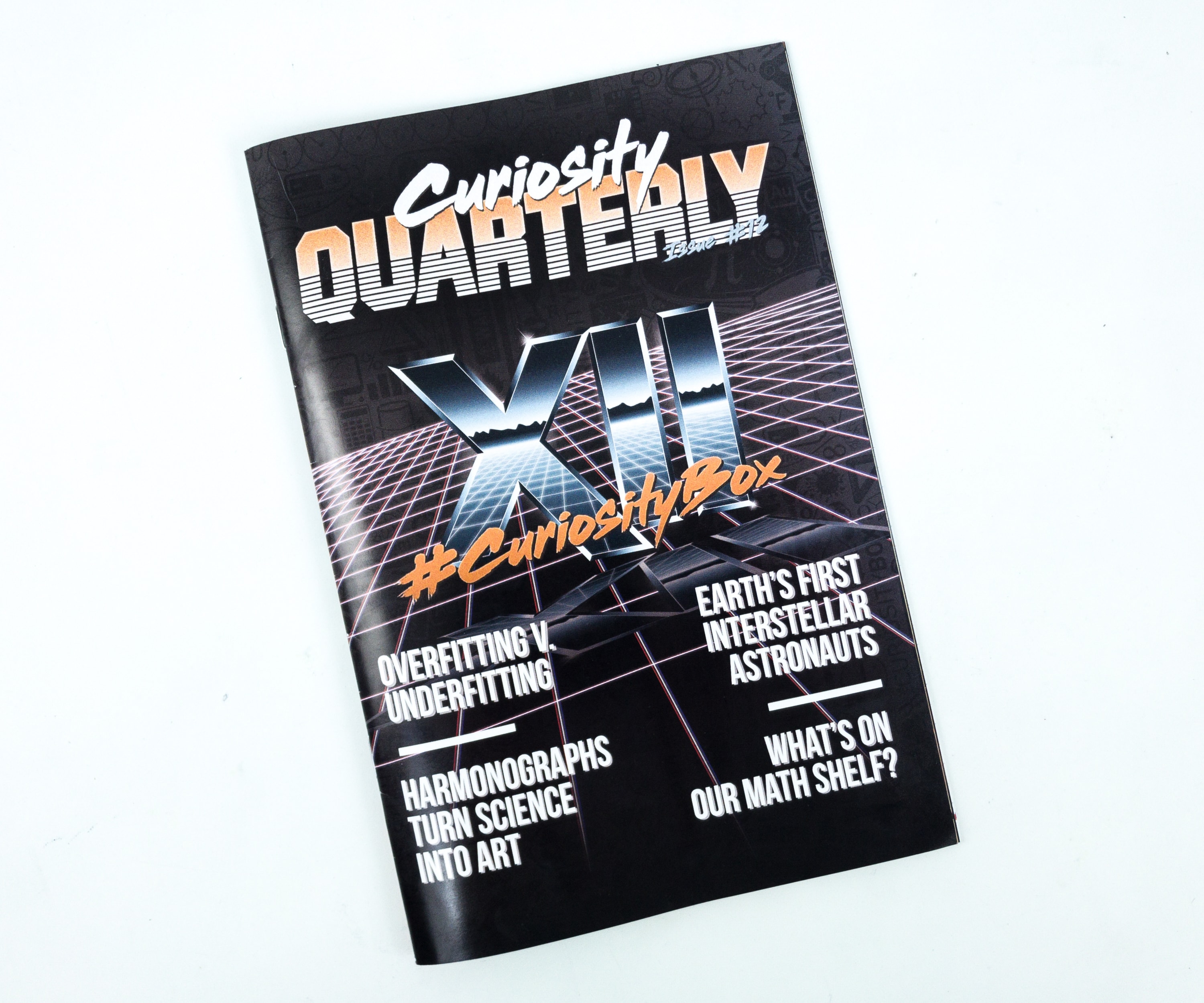 Each box comes with the Curiosity Quarterly by VSauce.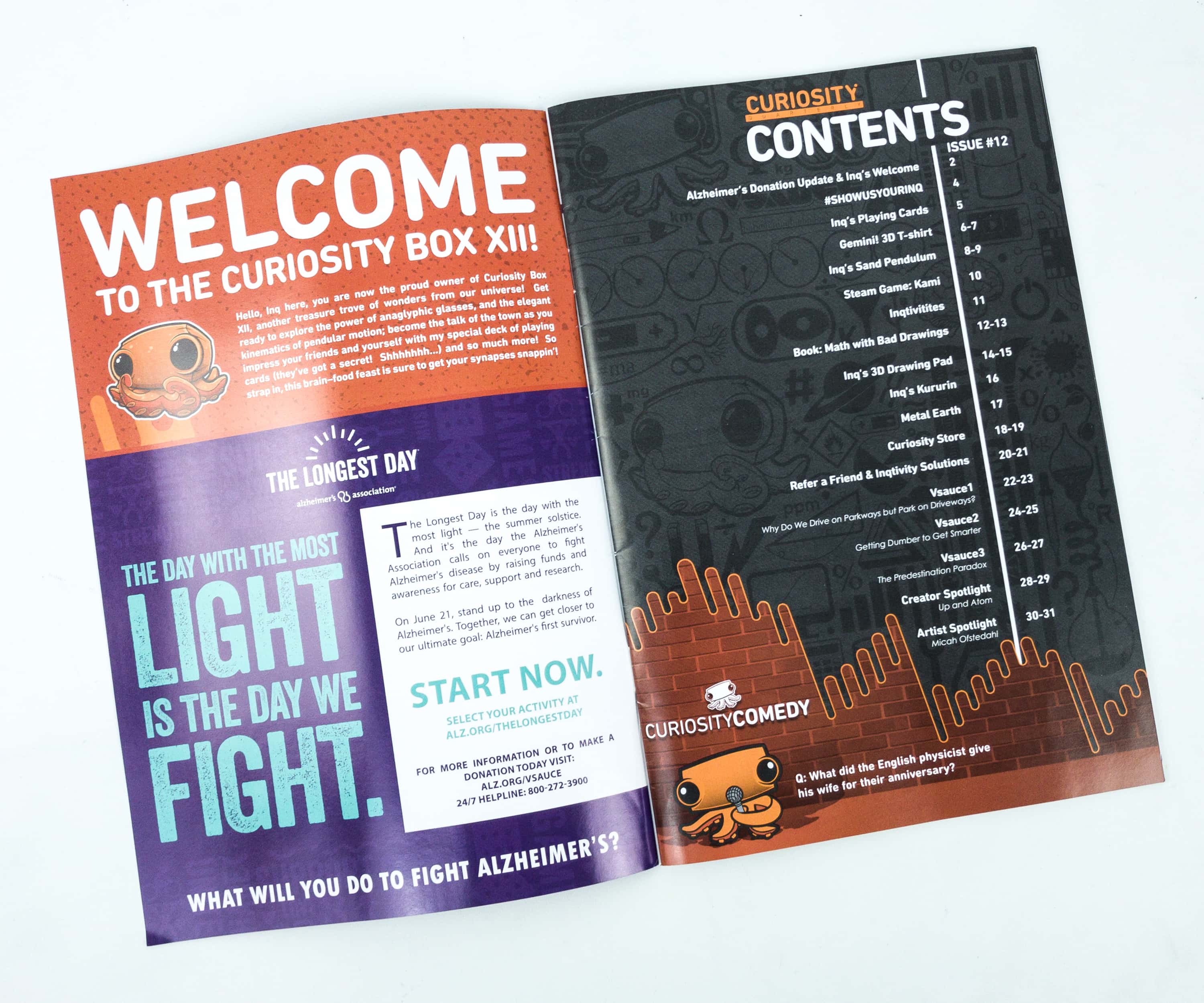 The quarterly is loaded with interesting, short articles for the curious-minded!
The articles are truly geeky, in a good way. The musings draw from math, science, history, and culture to create fun articles with an inquisitive edge. They also encourage to show your INQ by submitting your own artwork.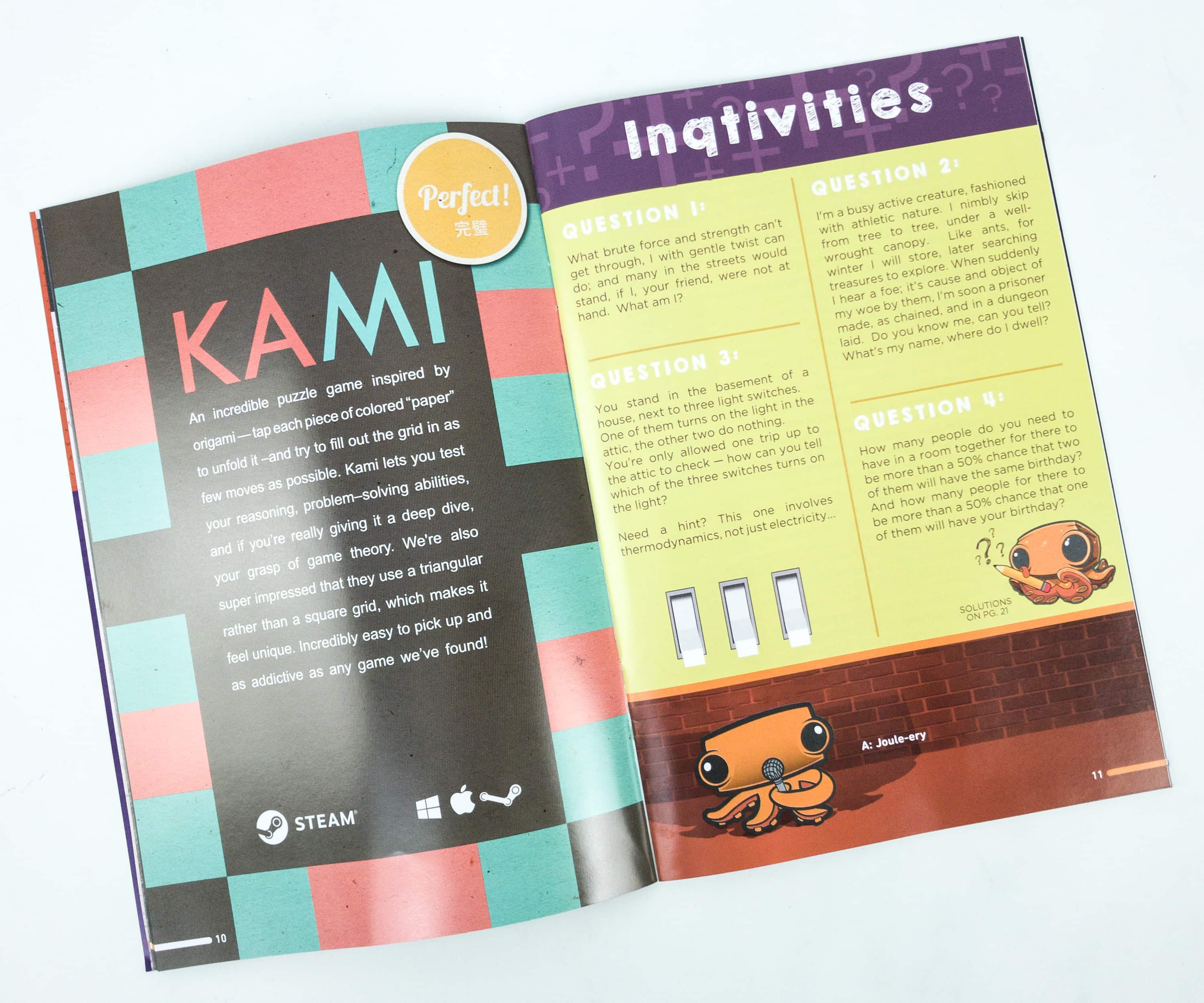 Here's also an article about the Steam game, KAMI.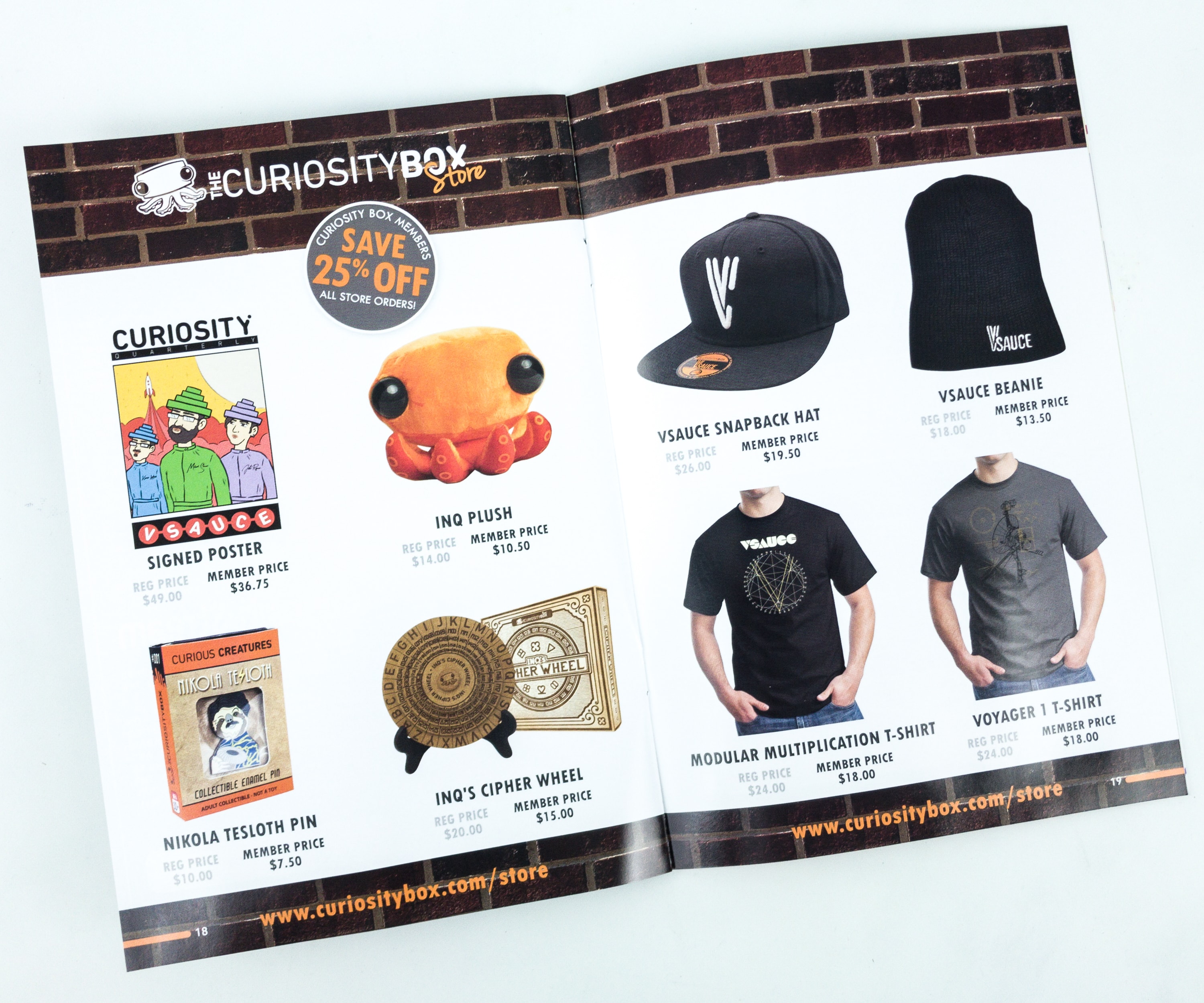 If you love the products from this box, they also have a store where you can get those at discounted prices!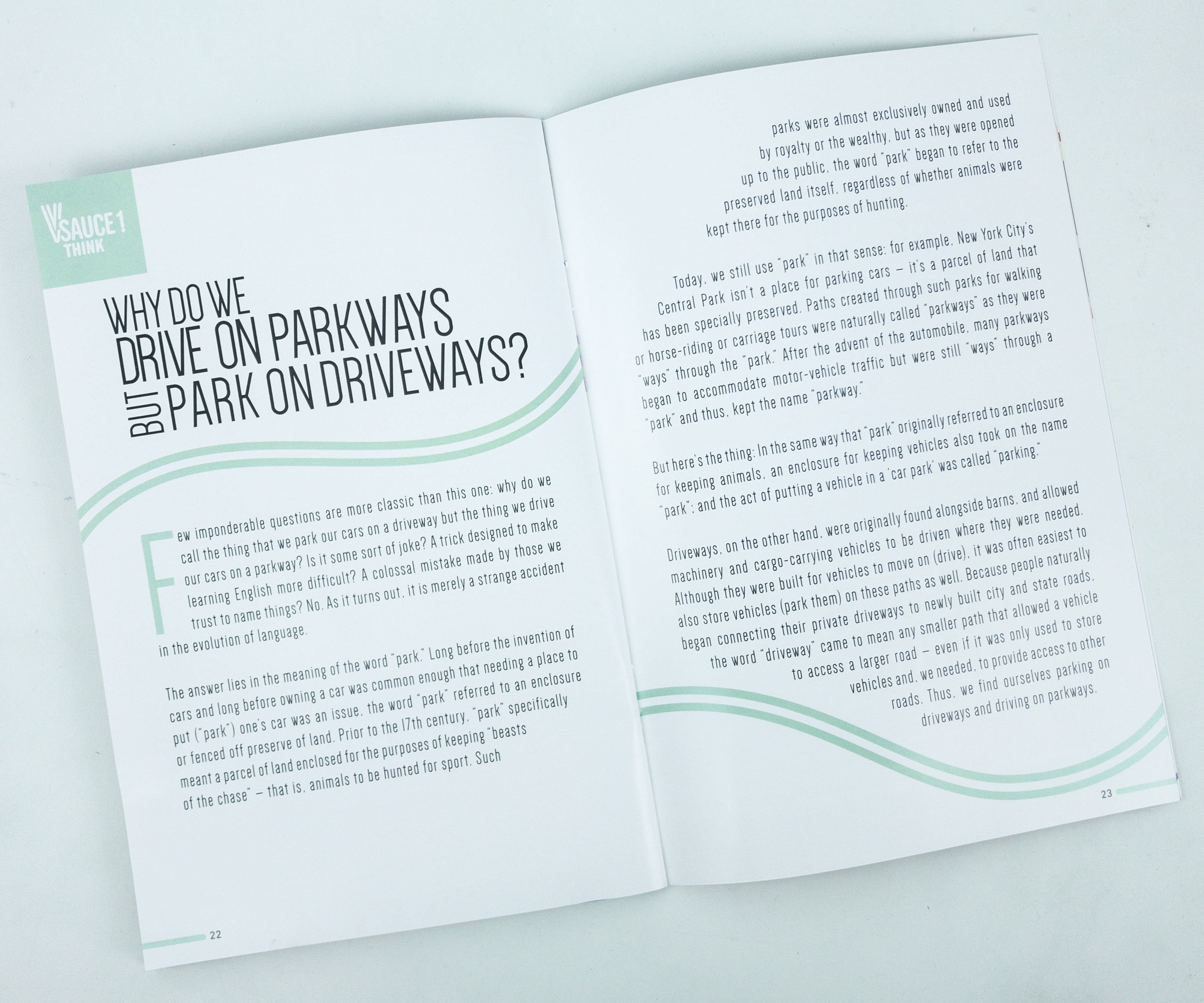 Another interesting feature answers why do we drive on parkways and park on driveways.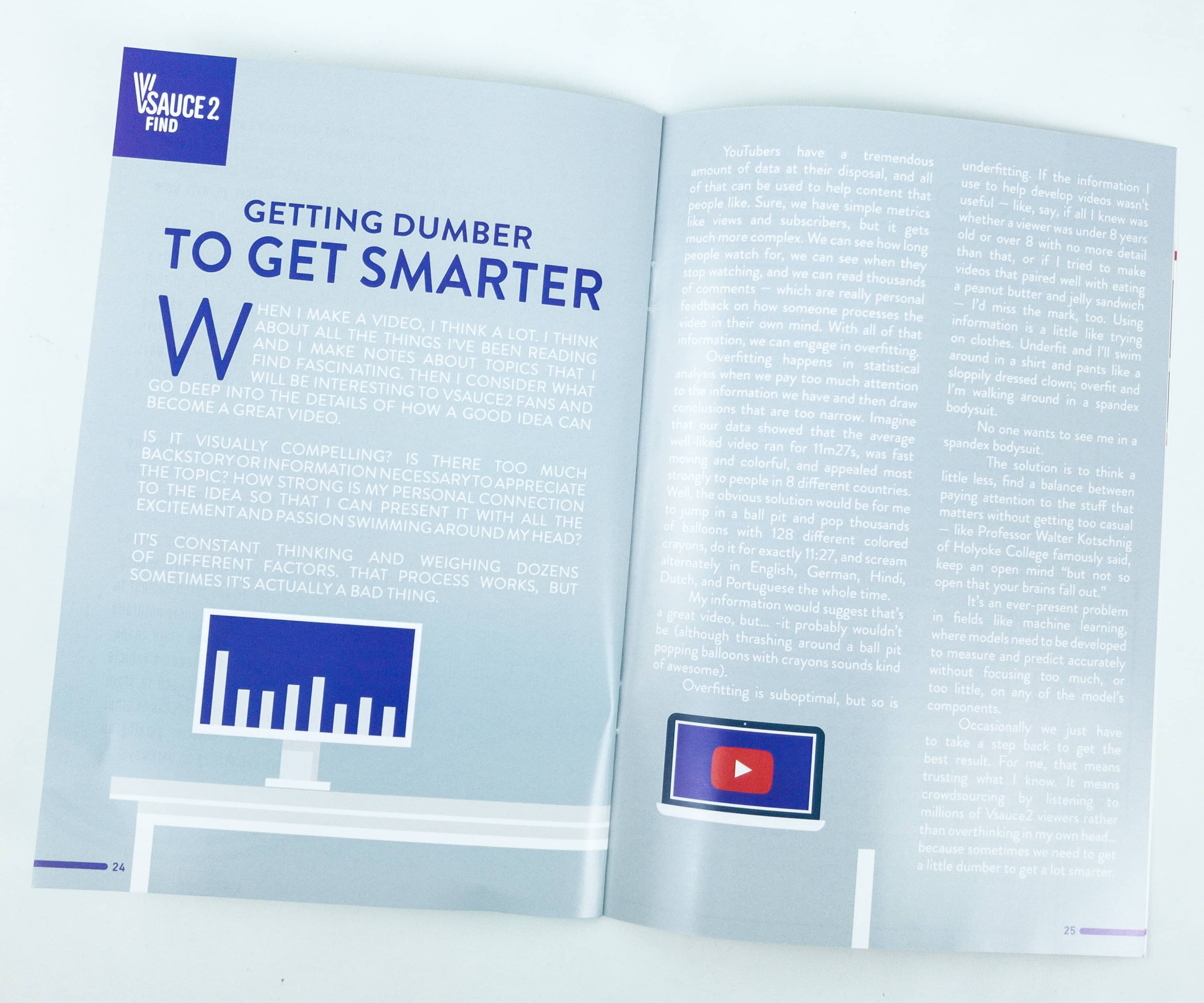 In the VSauce Find, you'll know how to get smart when you get dumber. Sounds weird, but it actually makes sense!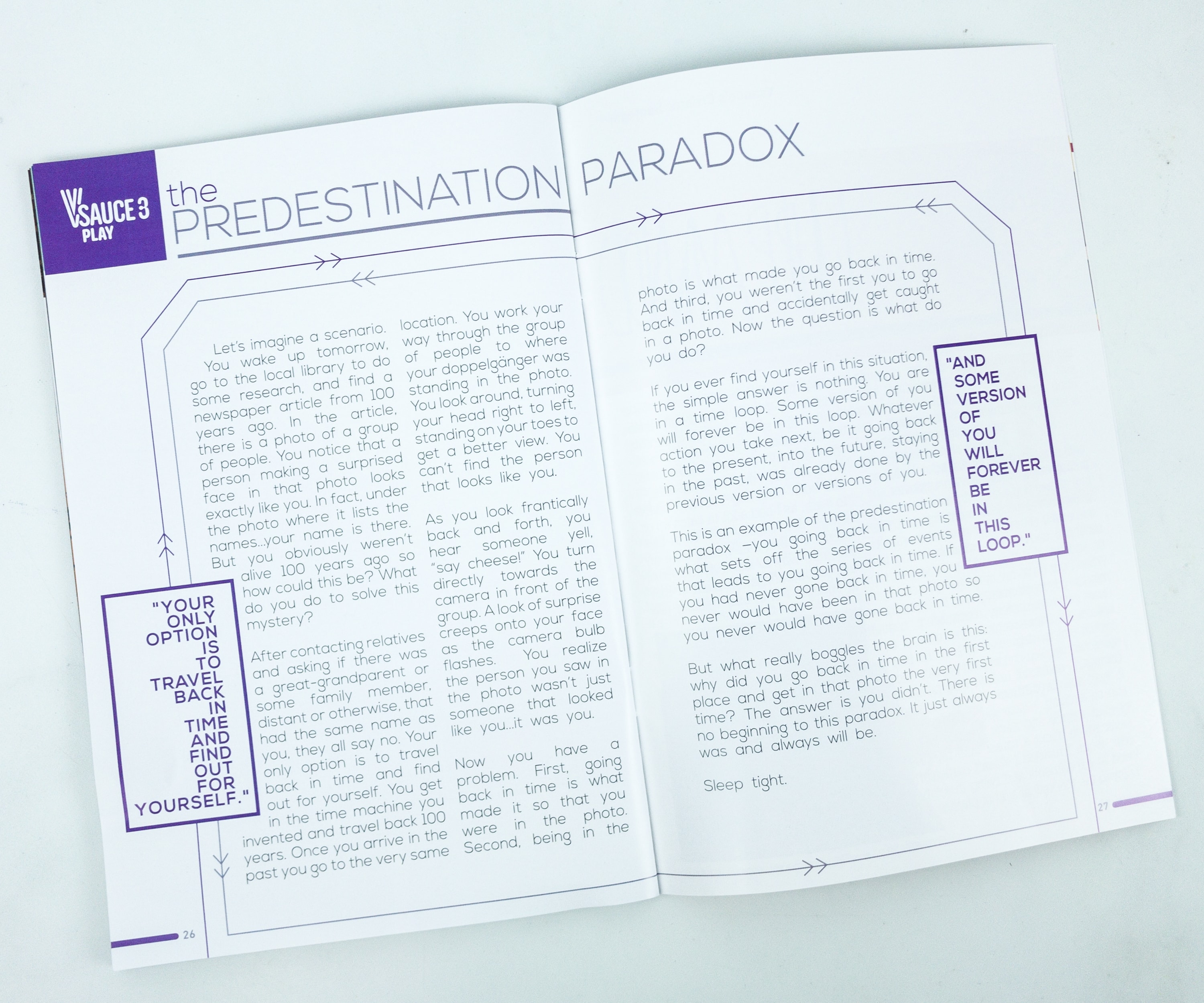 They even have a mind-boggling article about the Predestination Paradox.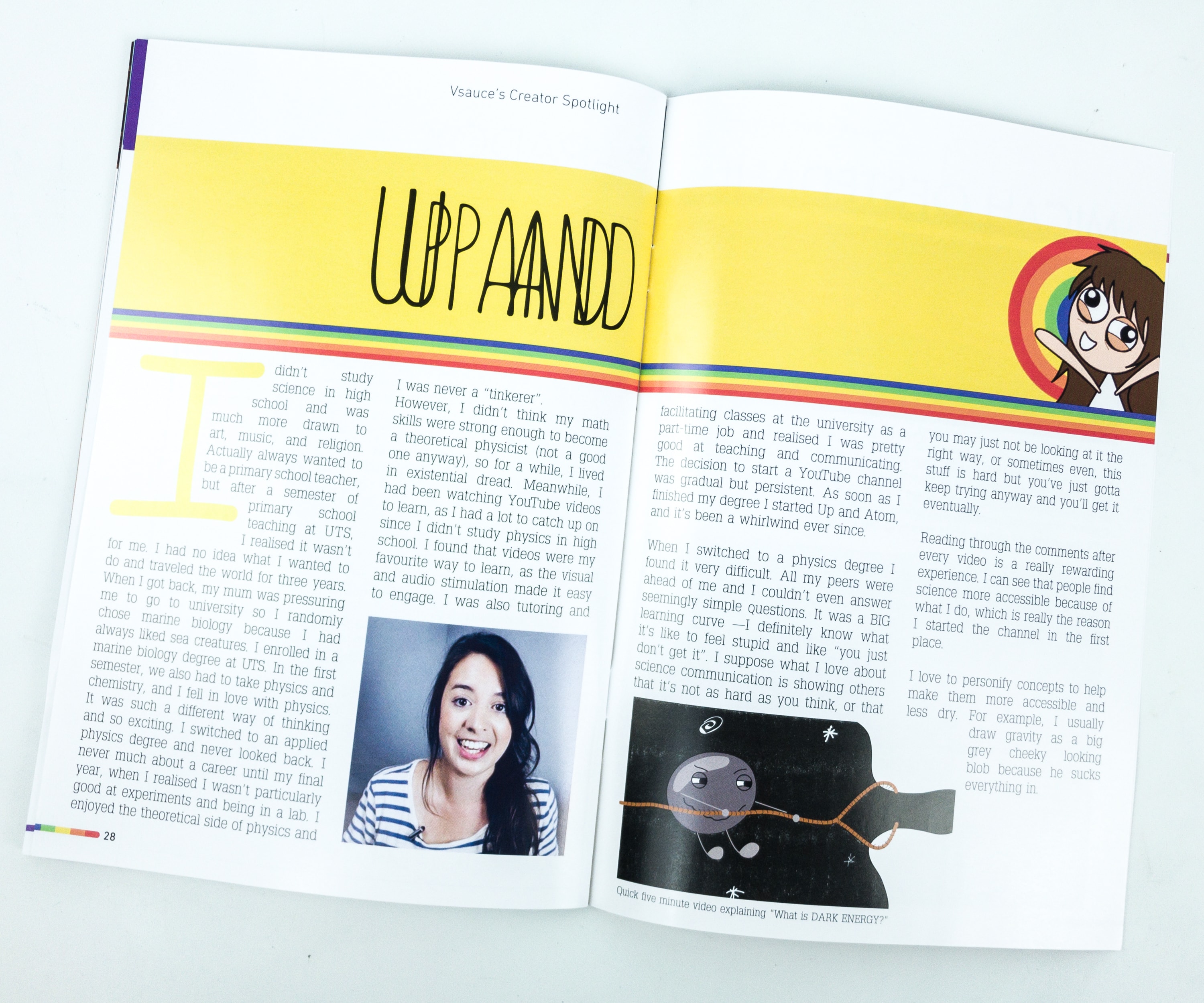 Here's a Vsauce creator's spotlight about Up and Down, and the dark energy!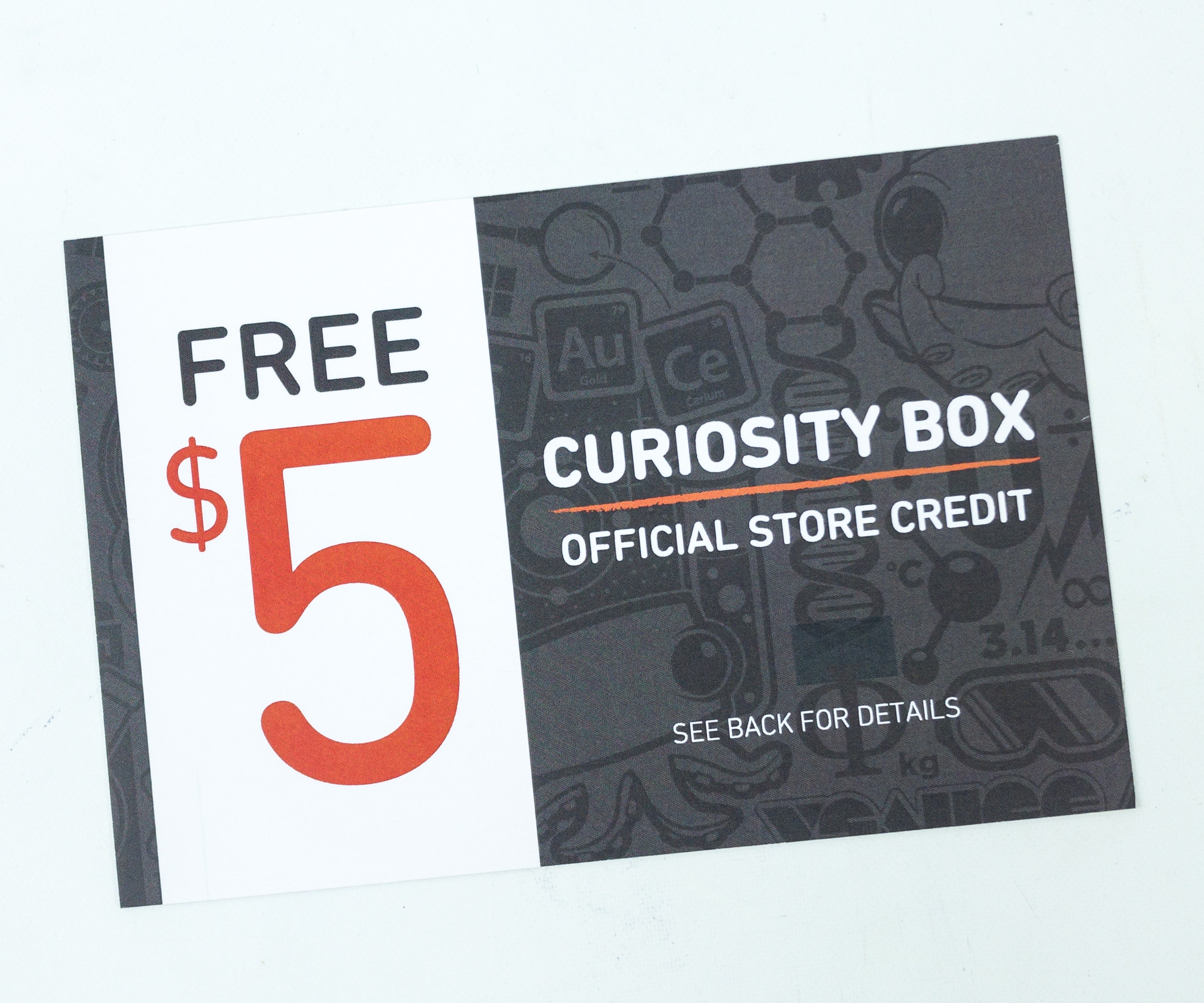 There's a promotional card for free $5 credit on your Curiosity Box.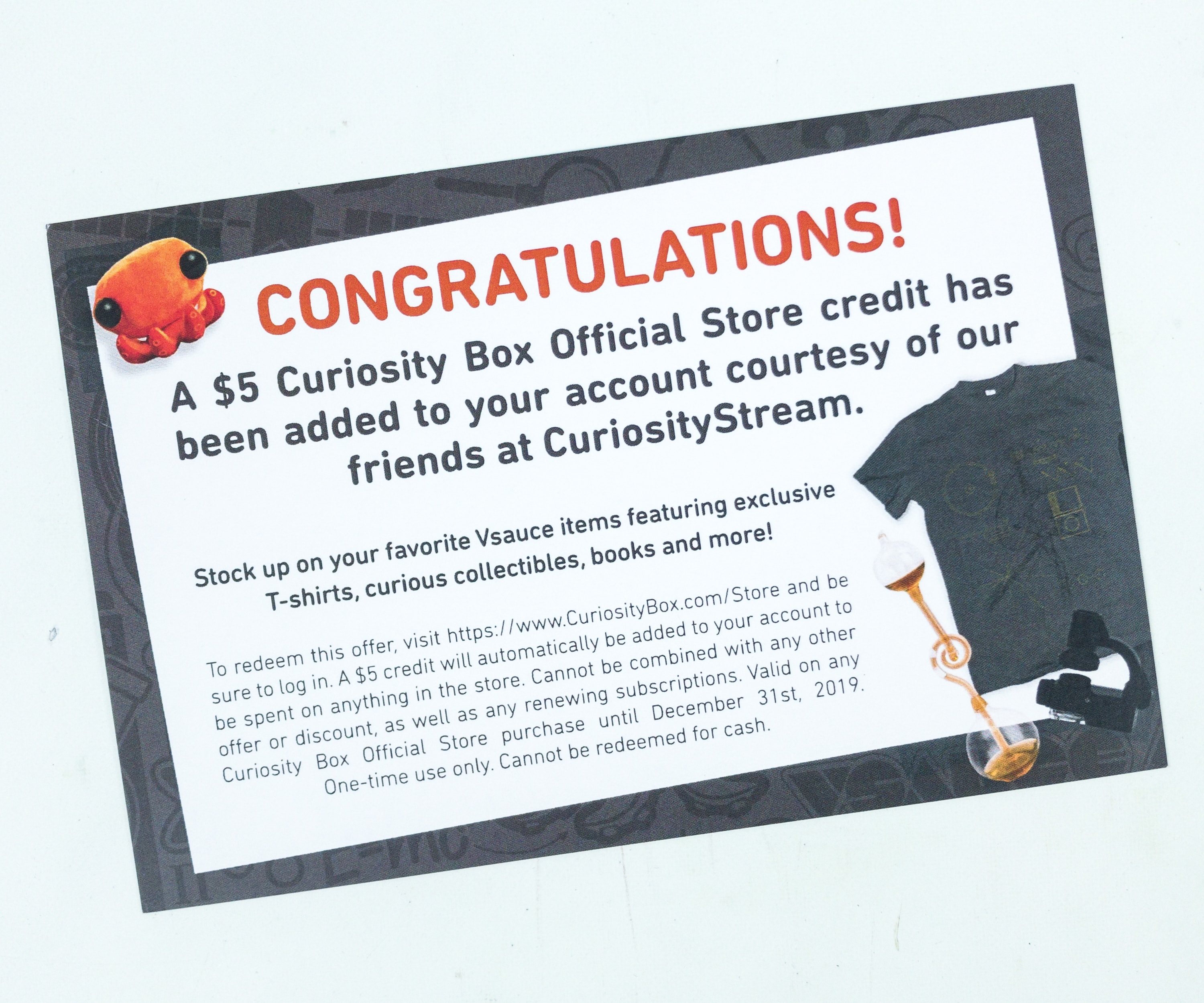 The credit will be added to your account and can be used for purchase in the store! This deal was courtesty of CuriosityStream!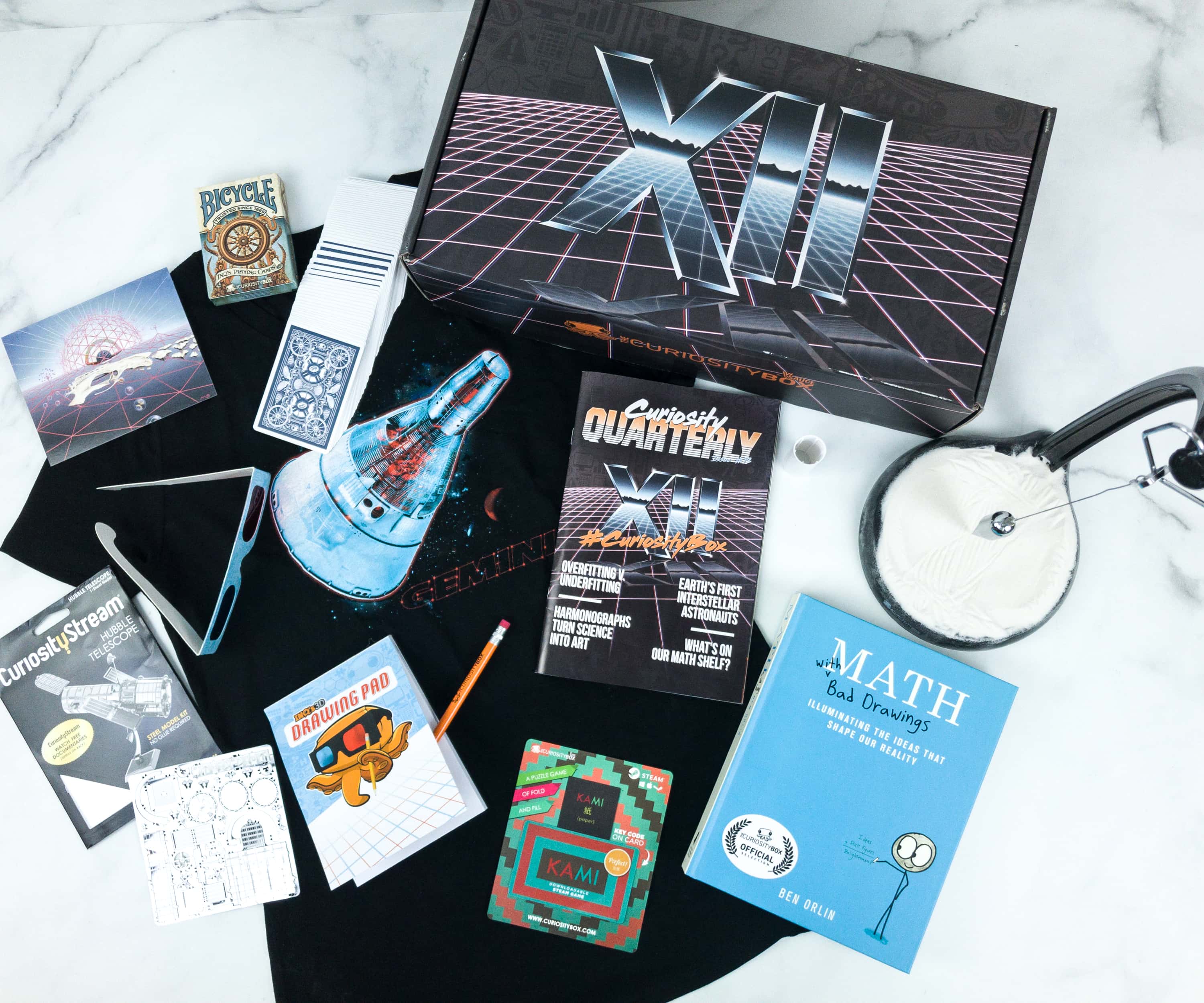 Everything in the box!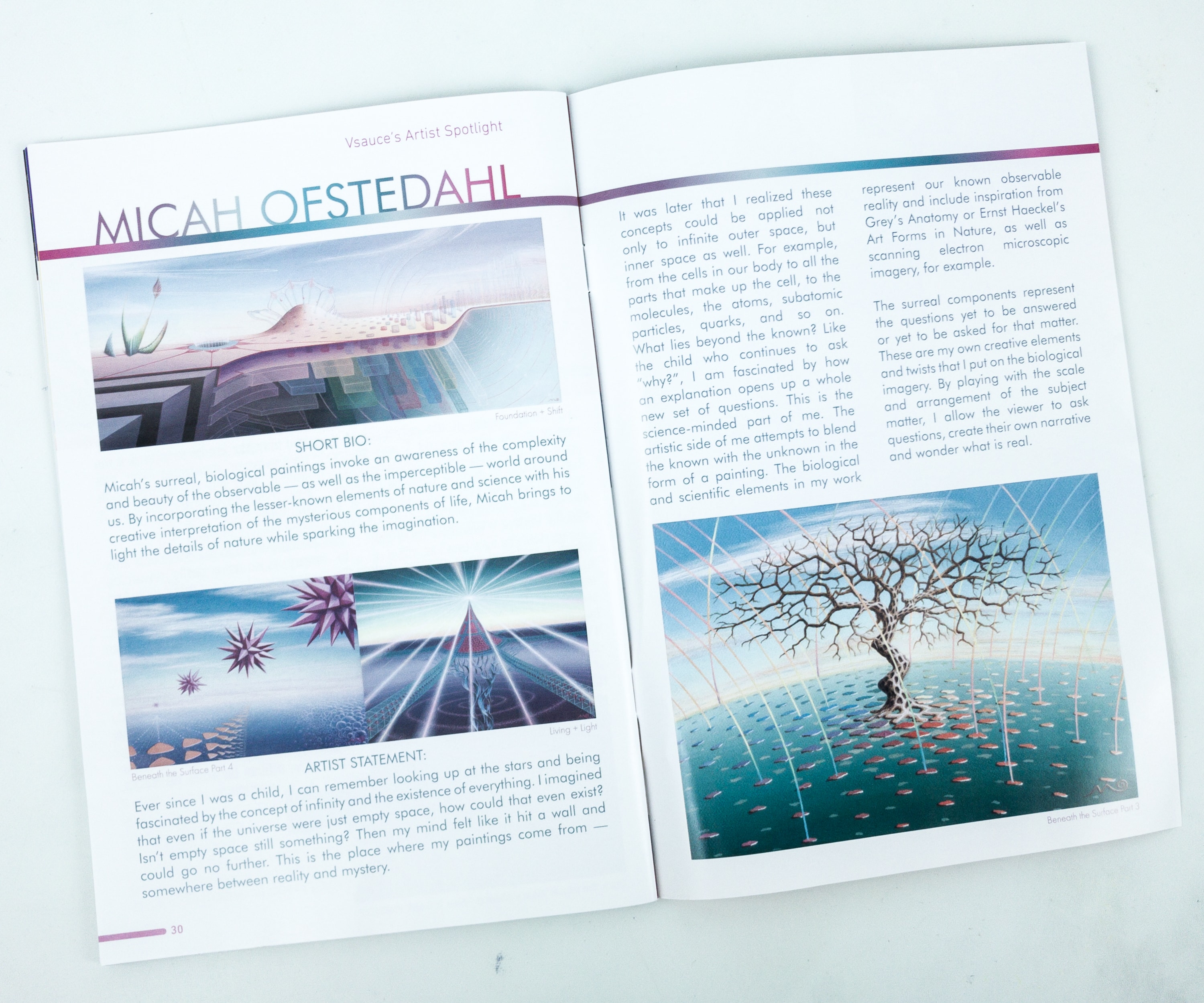 This quarter's artist in the spotlight is the biological painter, Micah Ofstedahl.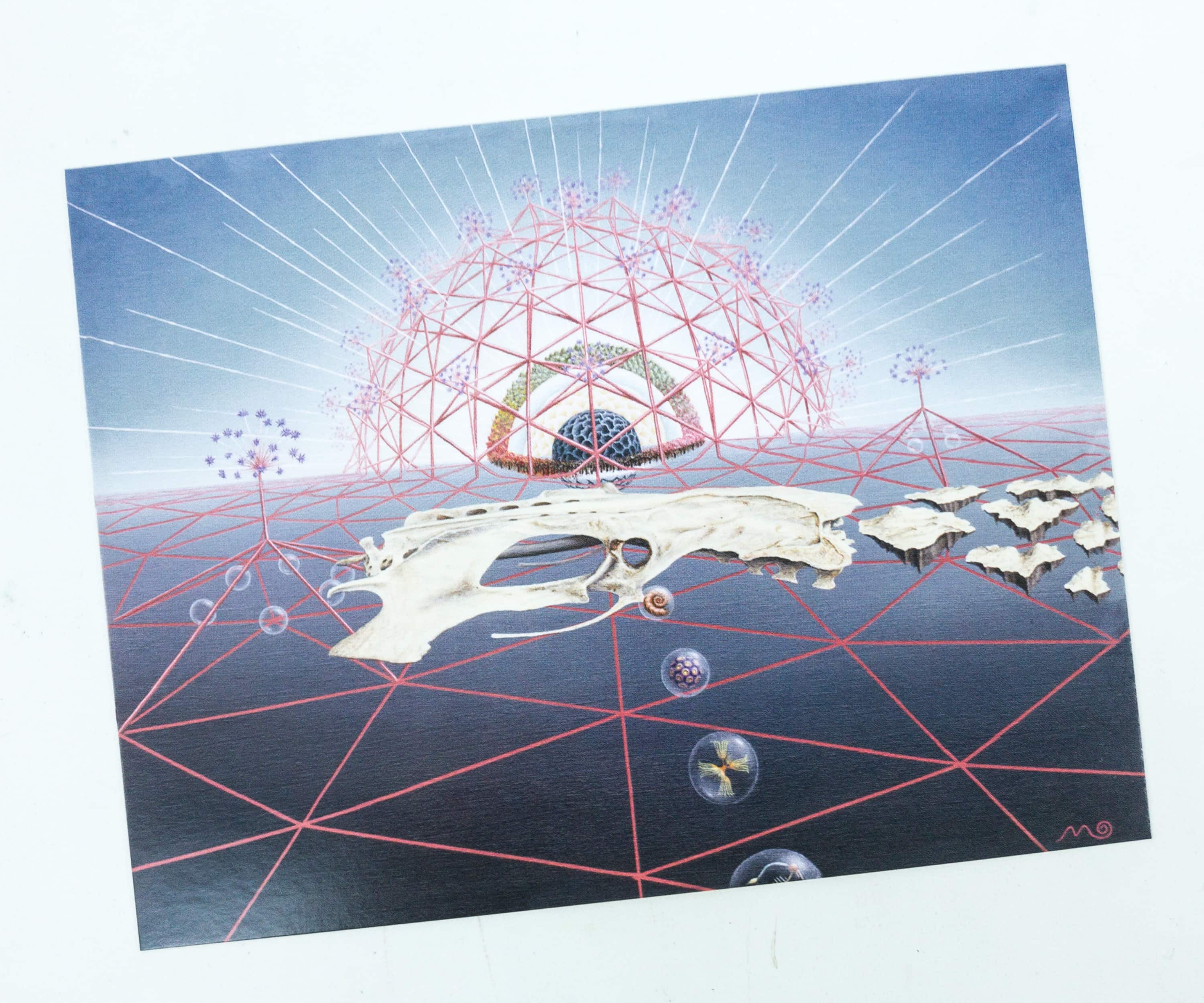 Artist Spotlight Postcard. This quarter's spotlight postcard features the art of Micah Ofstedahl. The painting is called "Order and Origin" and contains inspiration from radiolarian, a cormorant pelvis bone, and other biological forms.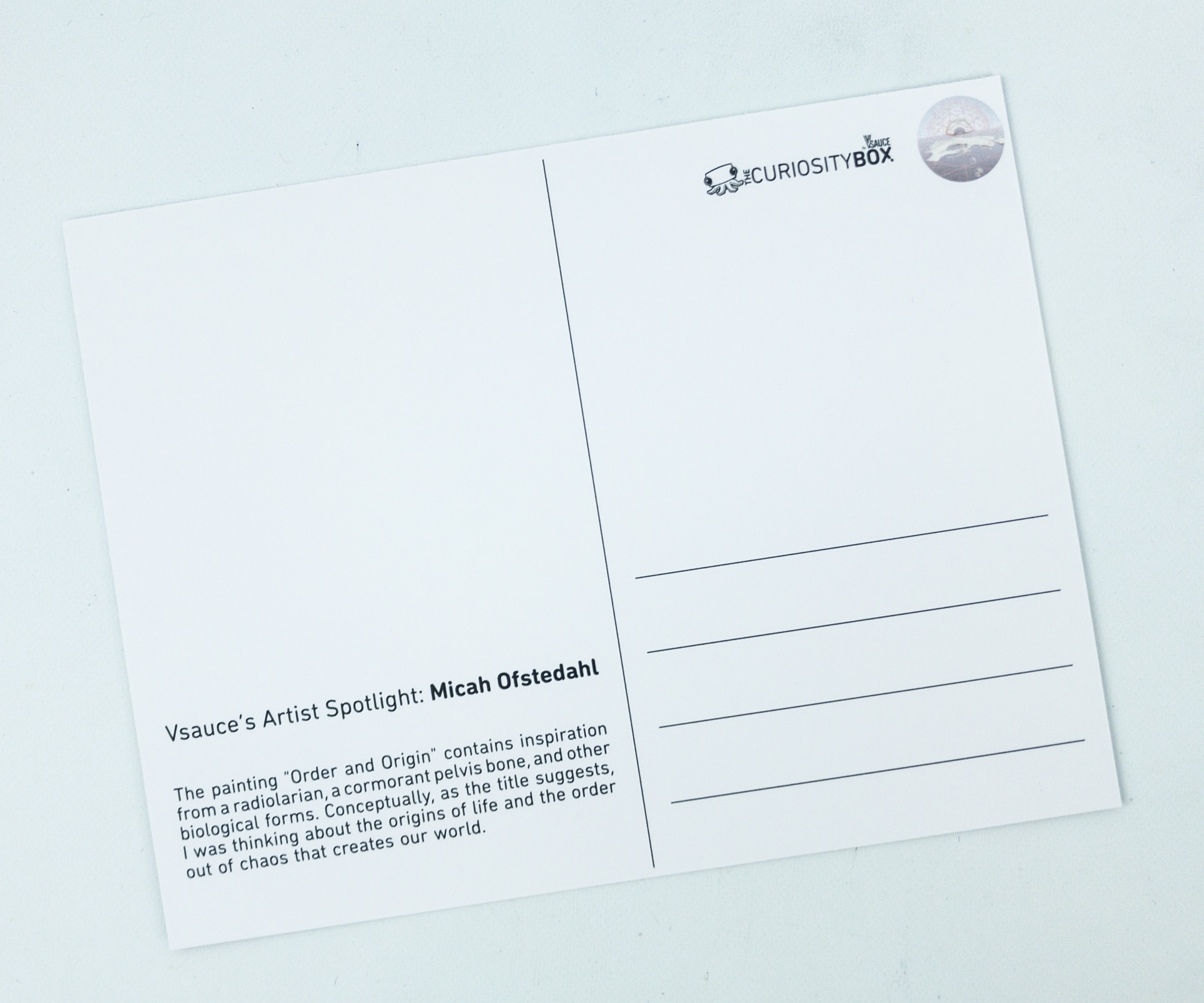 The back of the postcard also has a brief explanation of the art.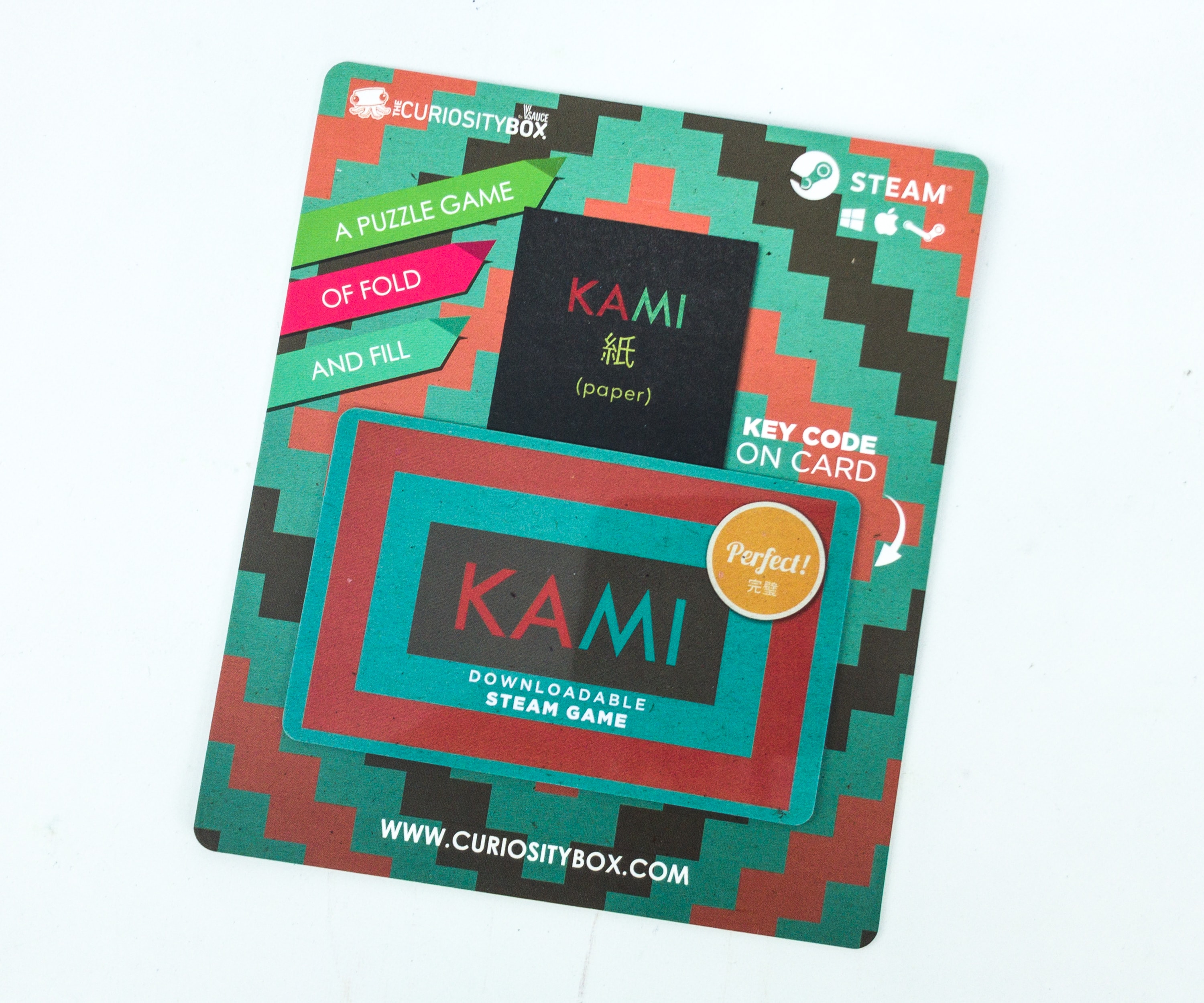 Steam Game: KAMI. 
KAMI is deceptively simple: fold out coloured paper to fill the screen in as few moves as possible.

Relaxing and easy to pick up, you'll soon find yourself deep in contemplation to perfect each puzzle.

Created by State of Play, famous for their handcrafted aesthetic, KAMI has been created with real paper in an elegant Japanese theme.

KAMI is tactile, engaging and stunning to look at.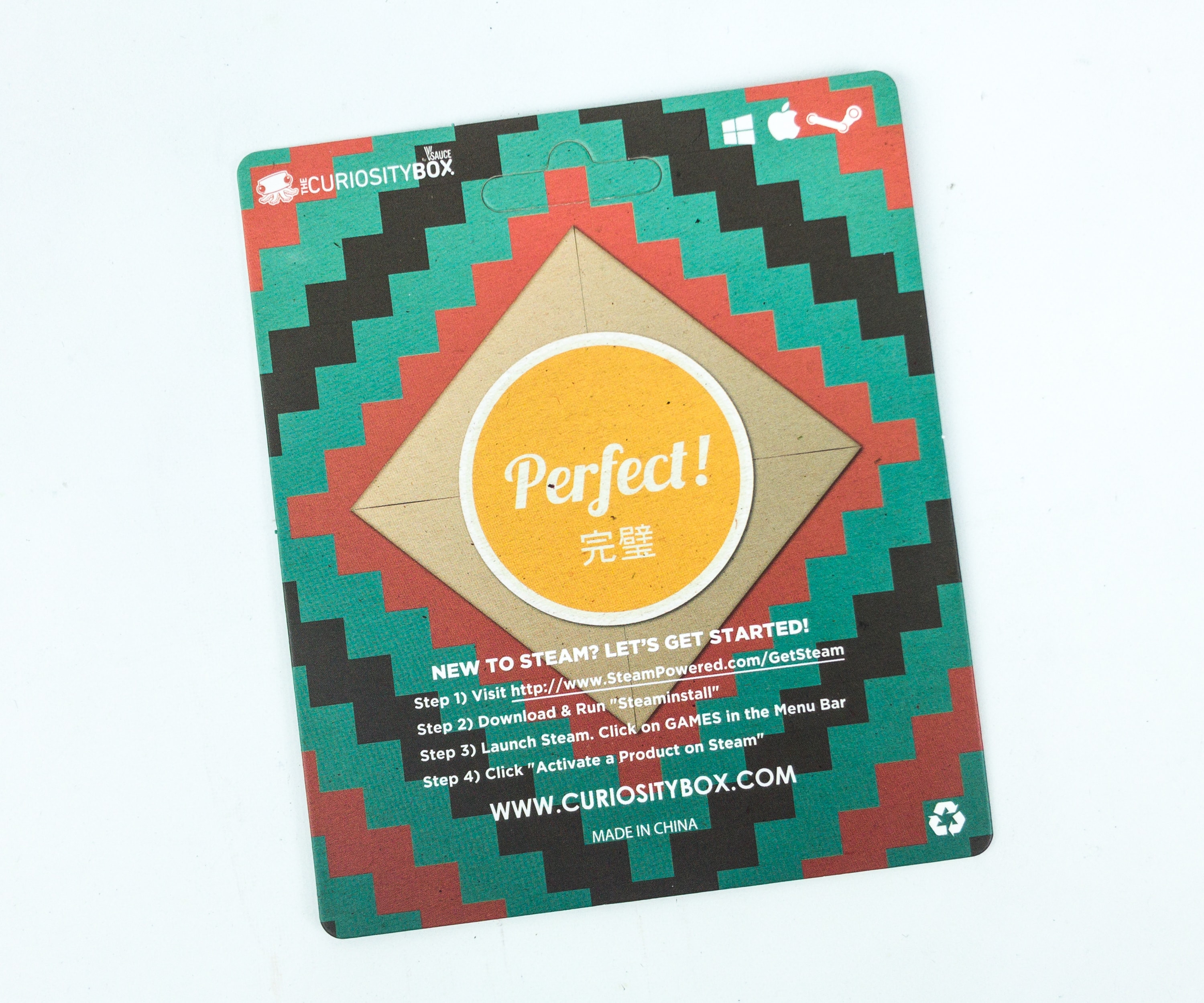 The game consists of 63 unique puzzles with included hints. The puzzles are beautifully handcrafted using real paper. The game even included a calming and elegant soundtrack to set your mood and focus in the game. It is as created by the creators of the award-winning papercraft game, "Lume".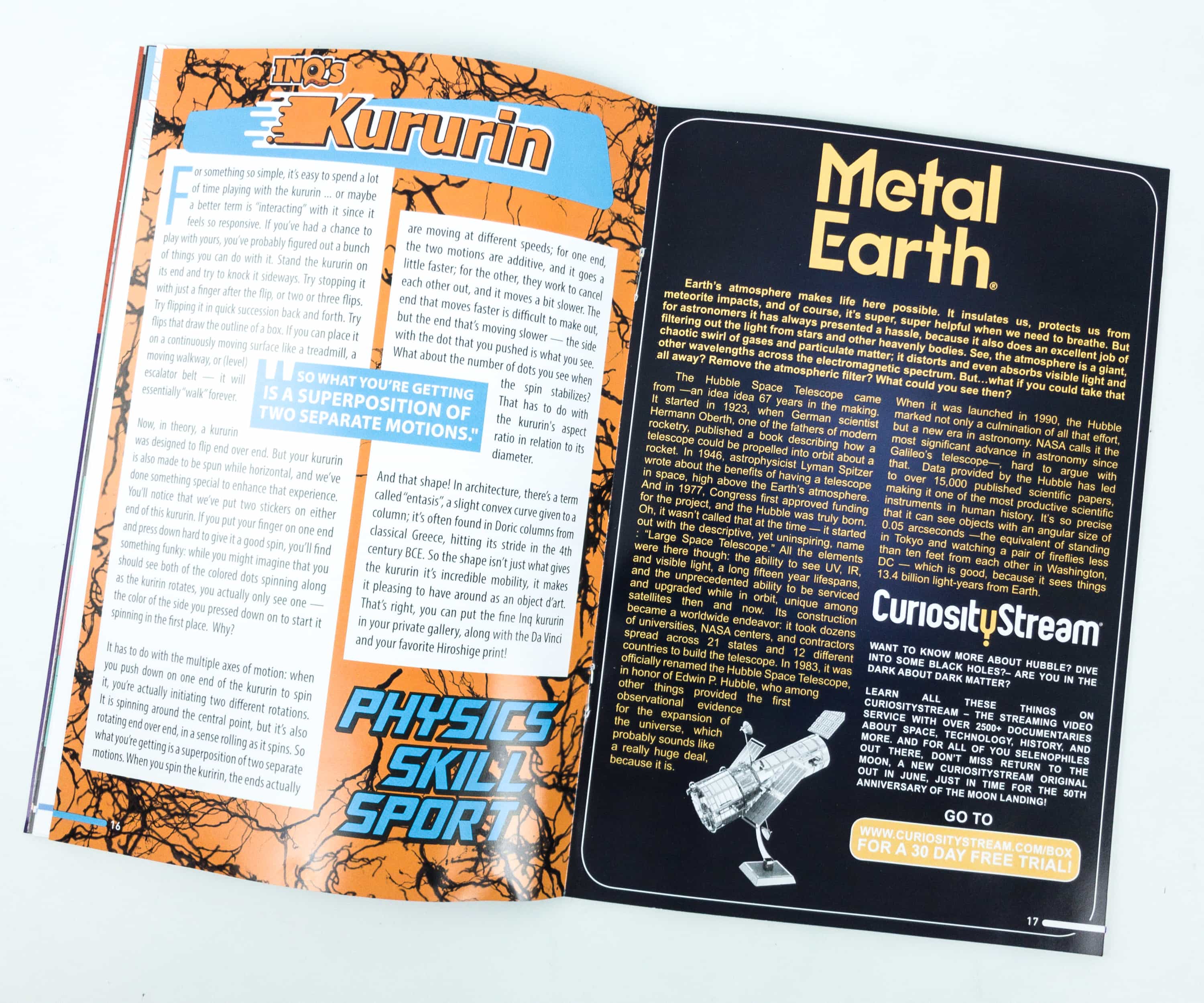 If you want to know more about Physics and other Sciences, the quarterly magazine has got your back!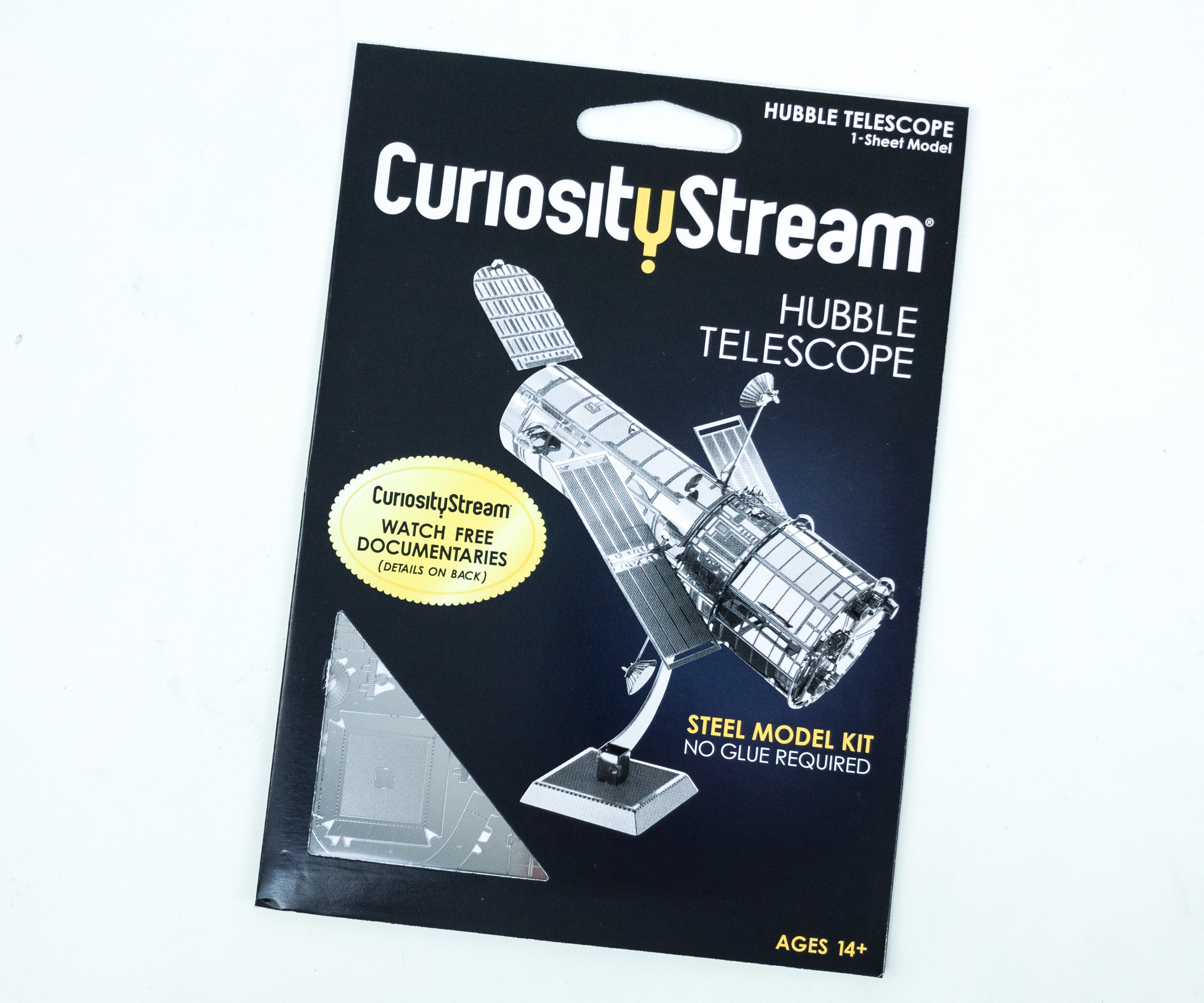 Metal Earth Hubble Telescope Kit. If you're curious and want to know more about the Hubble, here's the Hubble Telescope that you can use to explore more about the dark matter!
The pack also contains a 30-day free access to 2500+ documentaries in Curiosity Stream. Here's a chance to watch a lot of these interesting topics that can feed the mind!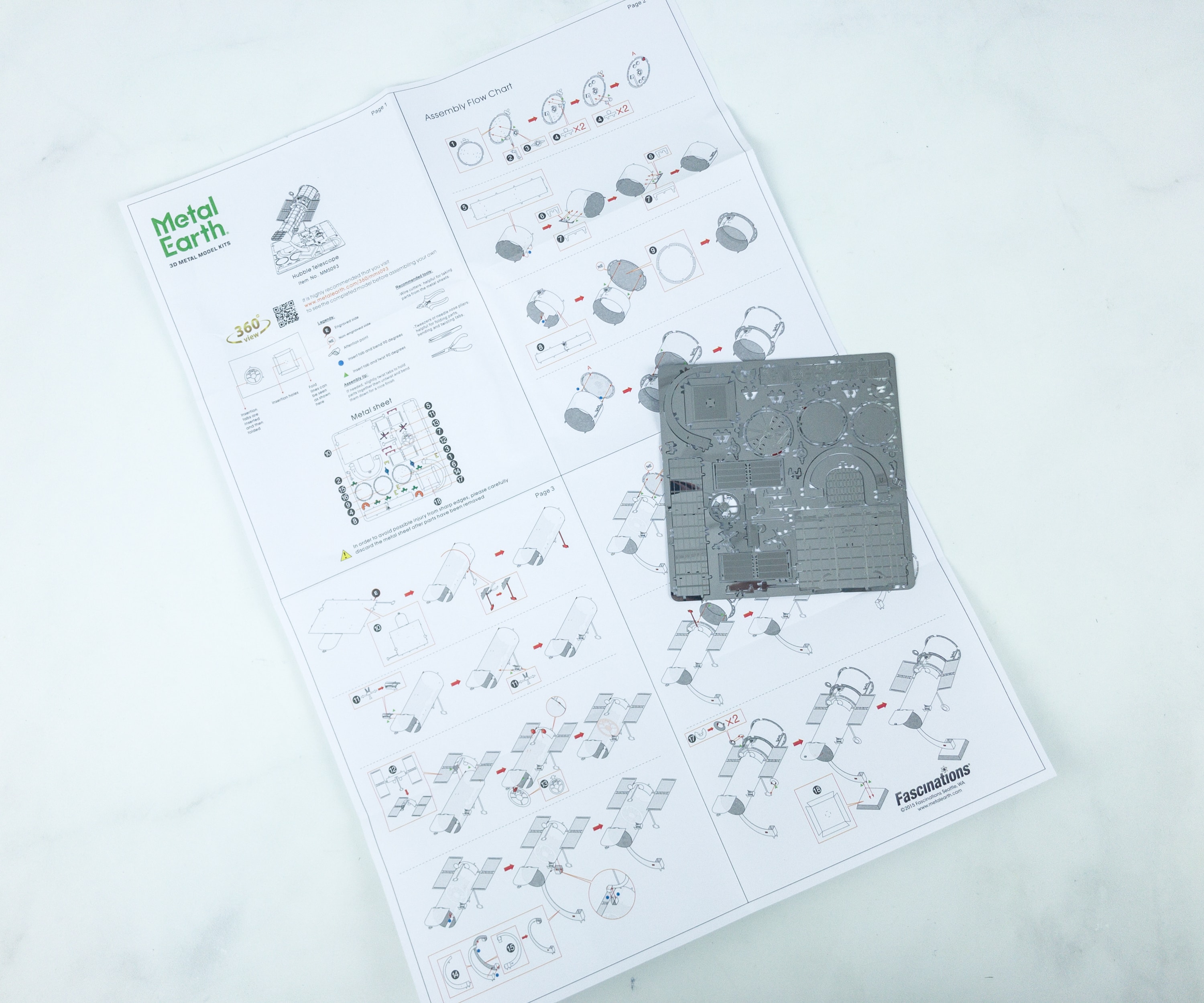 The kit came complete with all the parts and instructions on how to make it. It'll be easier for the kids to do it because the illustration is so much easier to follow.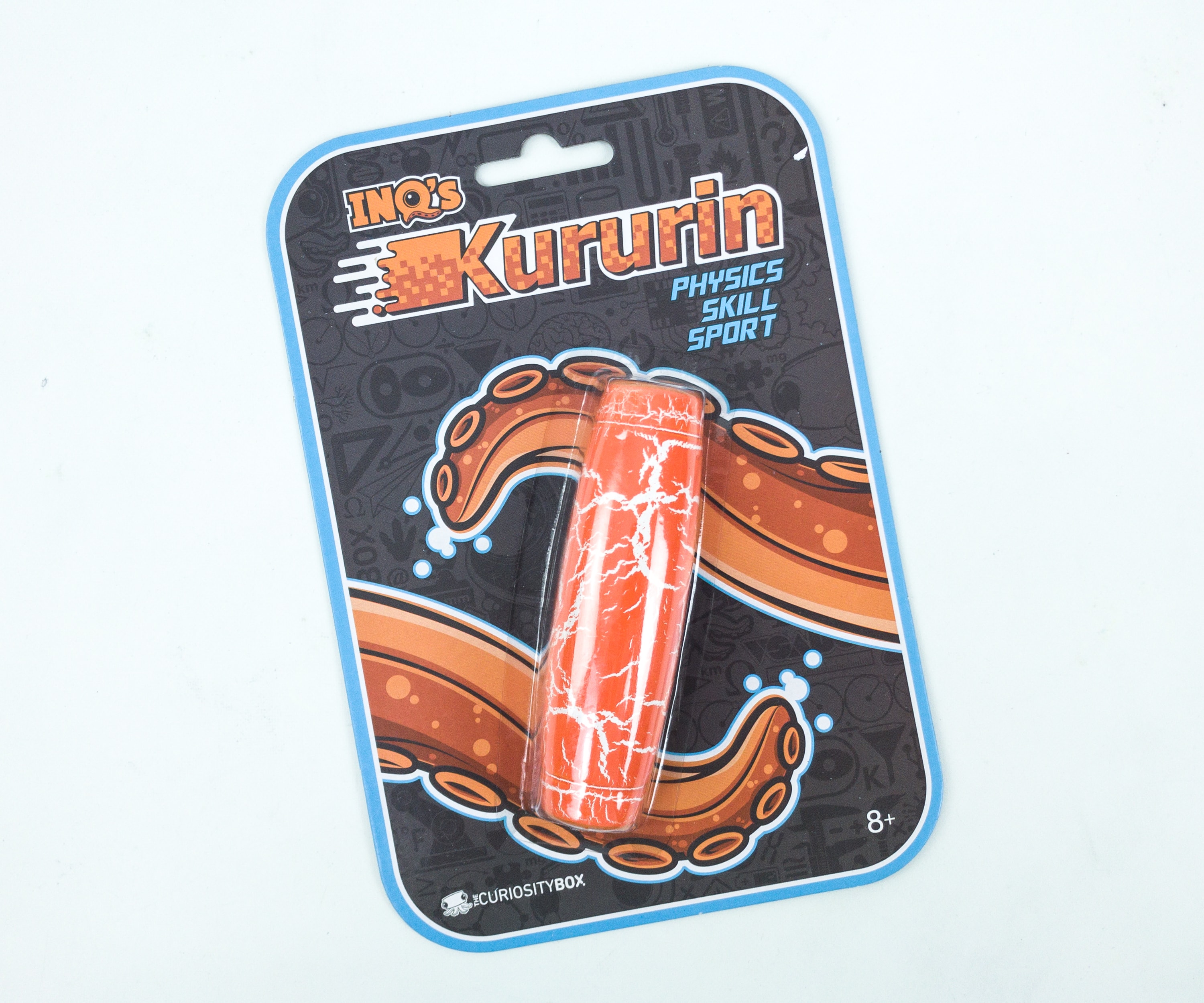 INQ's Kururin. Kururin is a toy that originated in Japan and is used to develop a person's creativity, precision, and hand-eye coordination.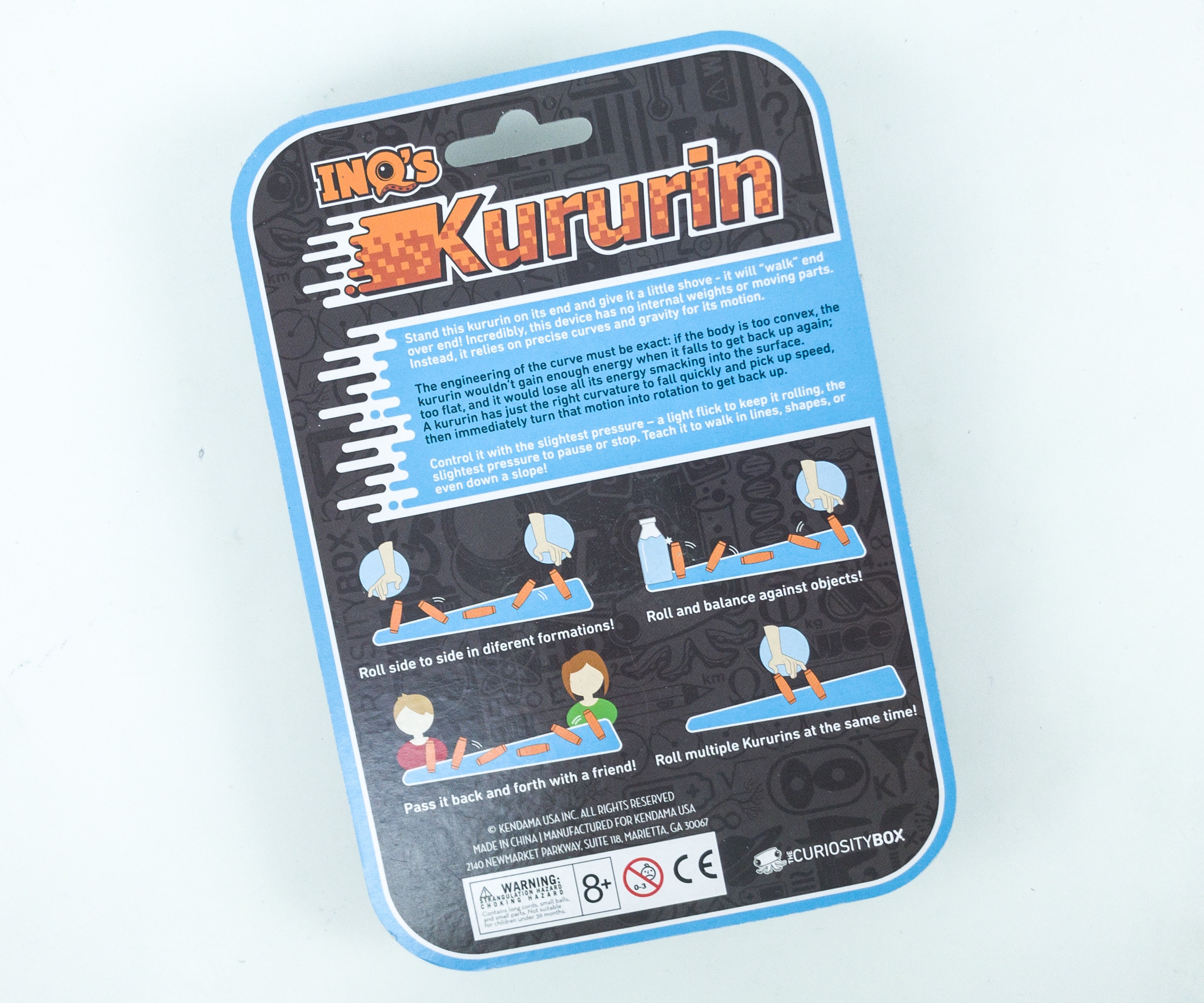 The back of the package provided more info and some how-tos of the game.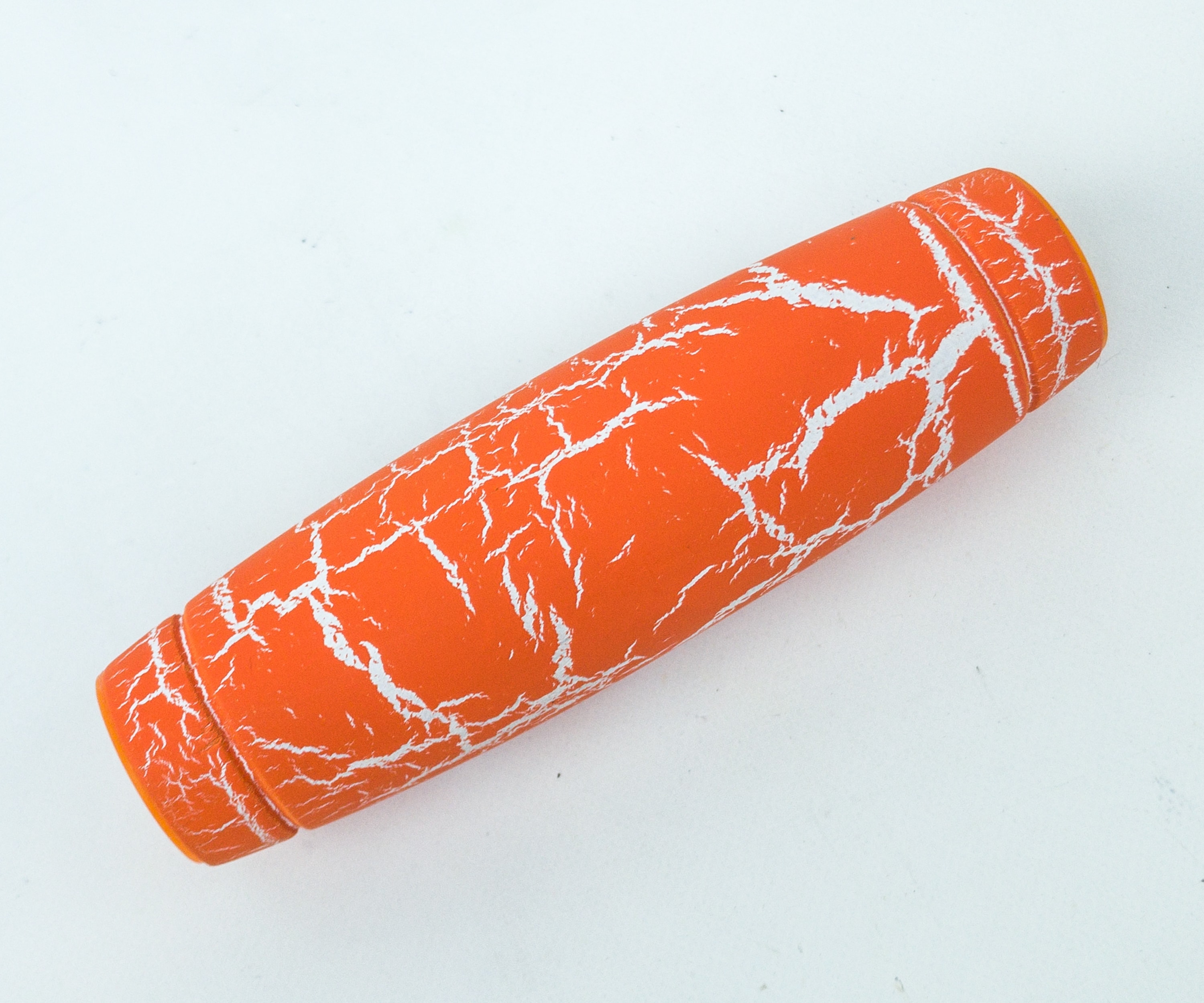 The toy actually looked like a smaller rolling pin!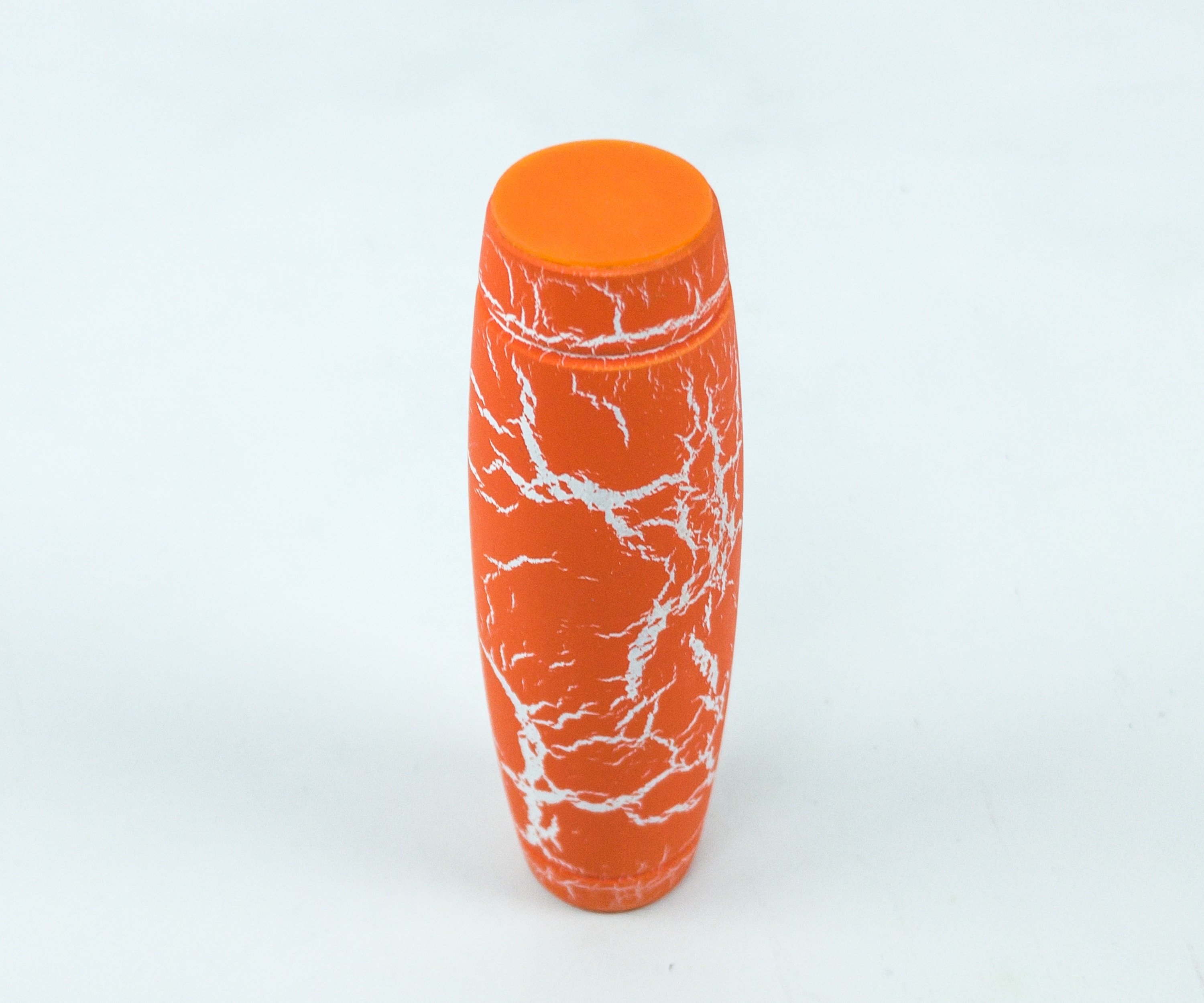 The toy can be rolled on the desk, or in any flat surface. I like that it's not as loud when you roll and has a great grip that makes the gameplay great!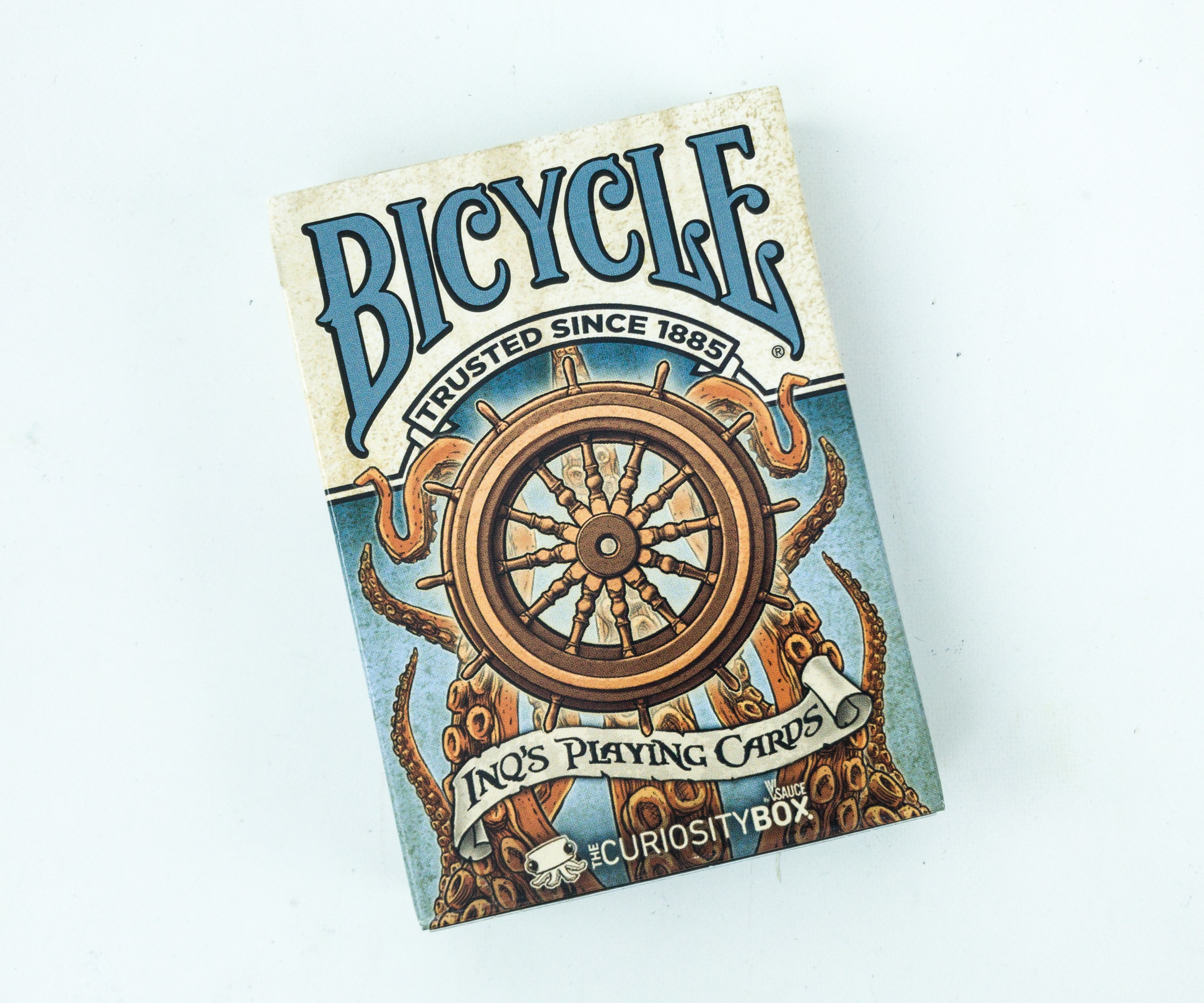 INQ's Playing Card. At first, I thought that I can only use this playing card to play usual card games but I got surprised when I read some cards inside!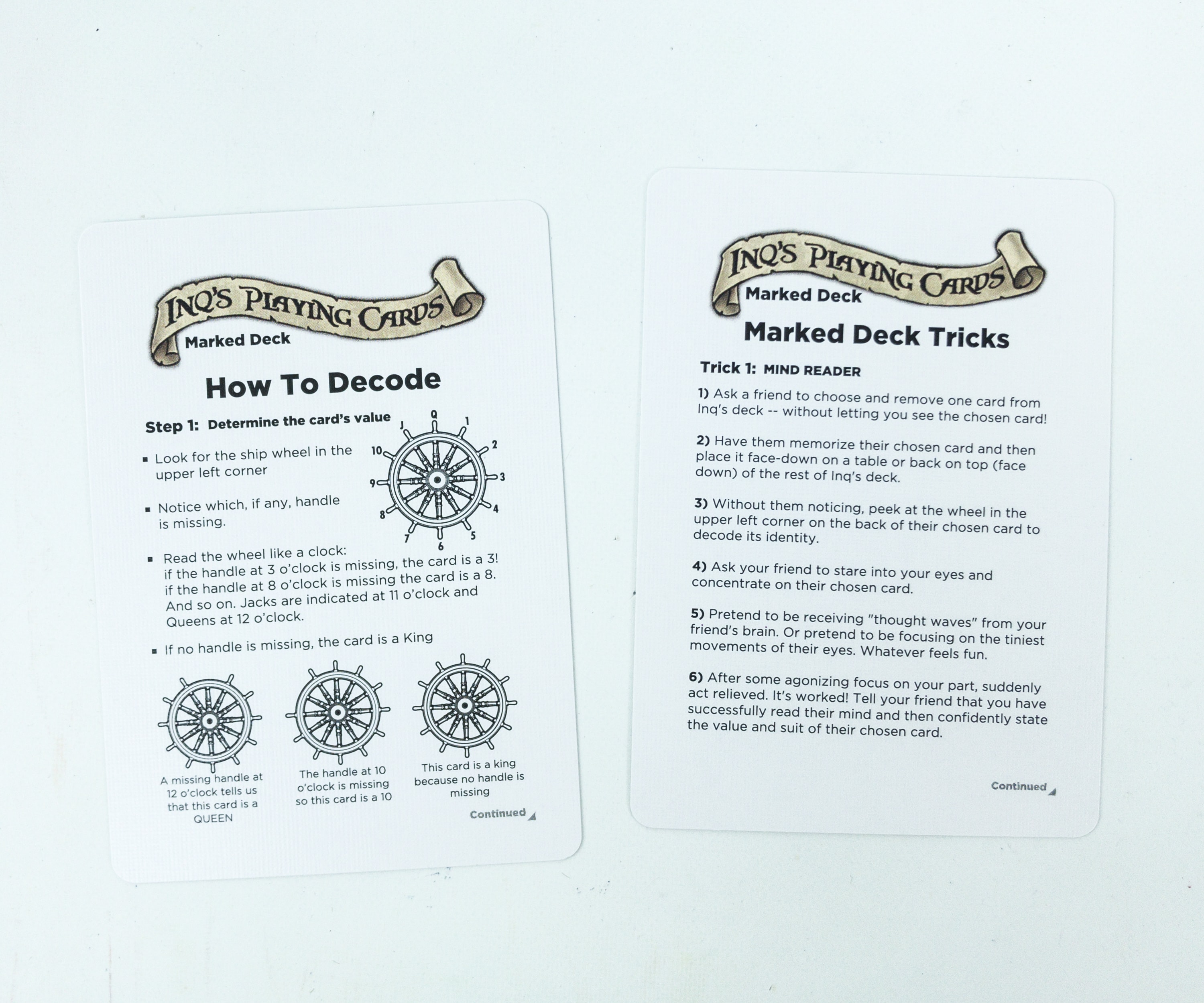 There are other ways to play and the package provided some instructions for them! How interesting!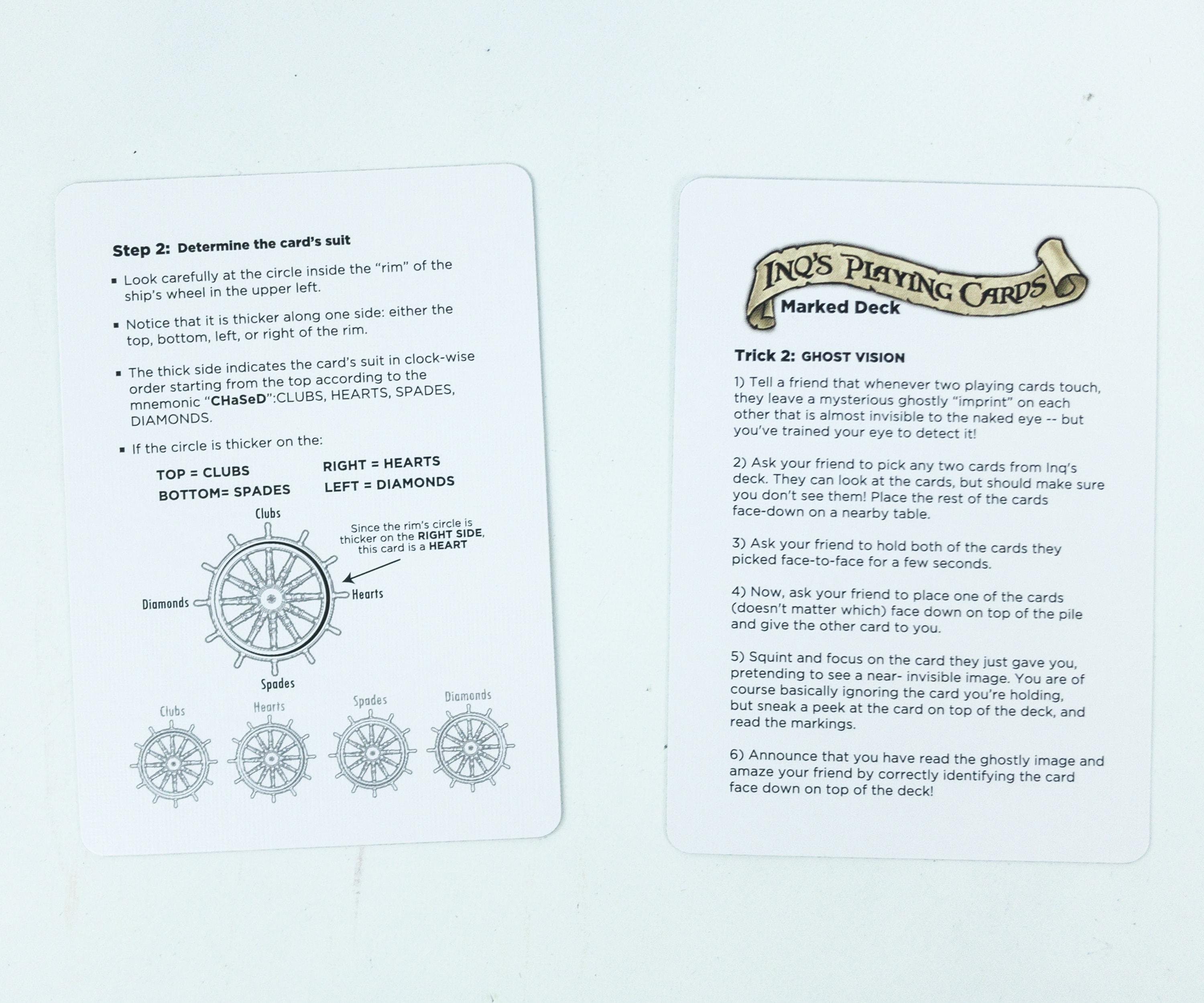 You can even do tricks using these!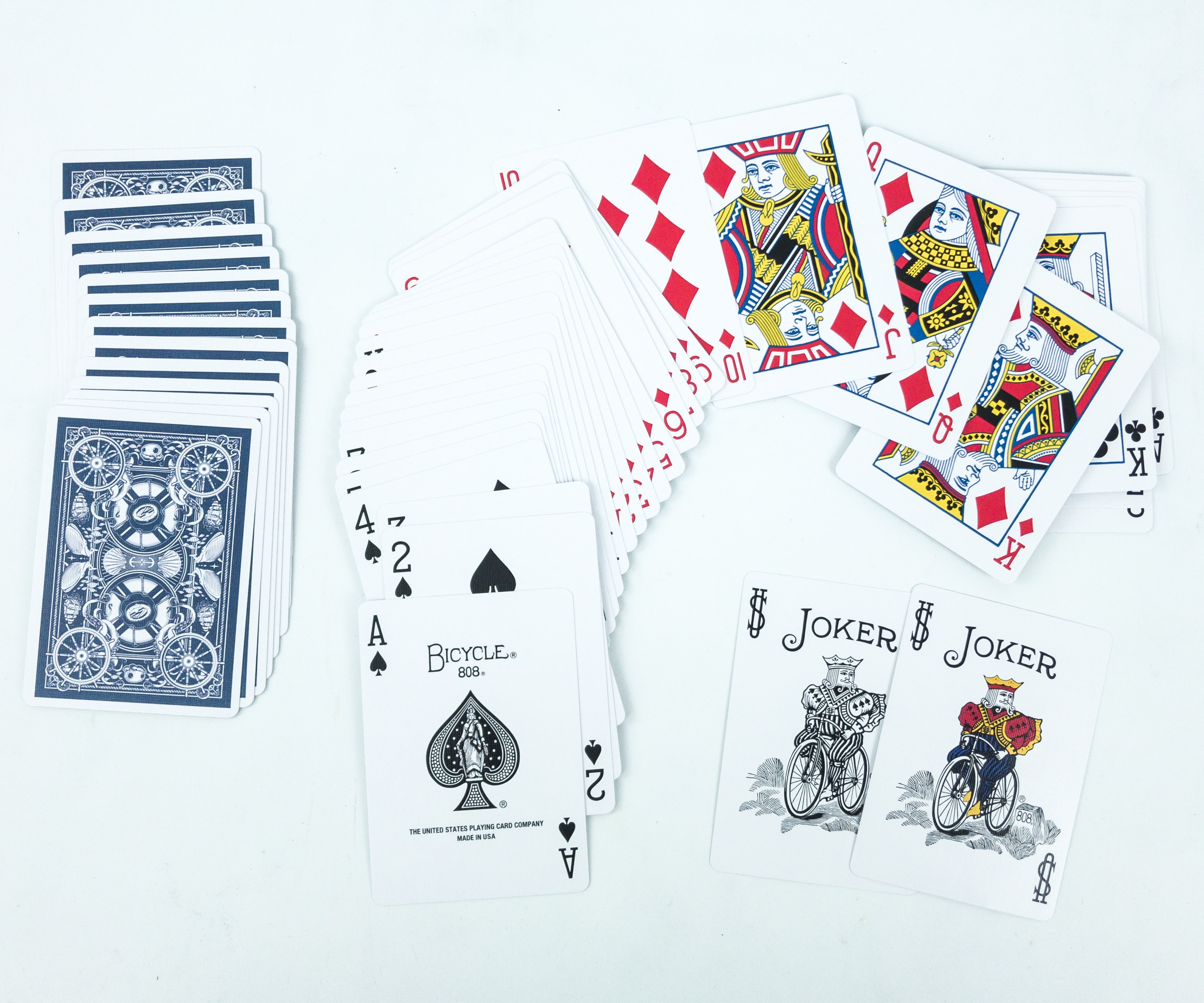 Like most decks, it has the complete 52 playable cards accompanied by 2 Joker cards.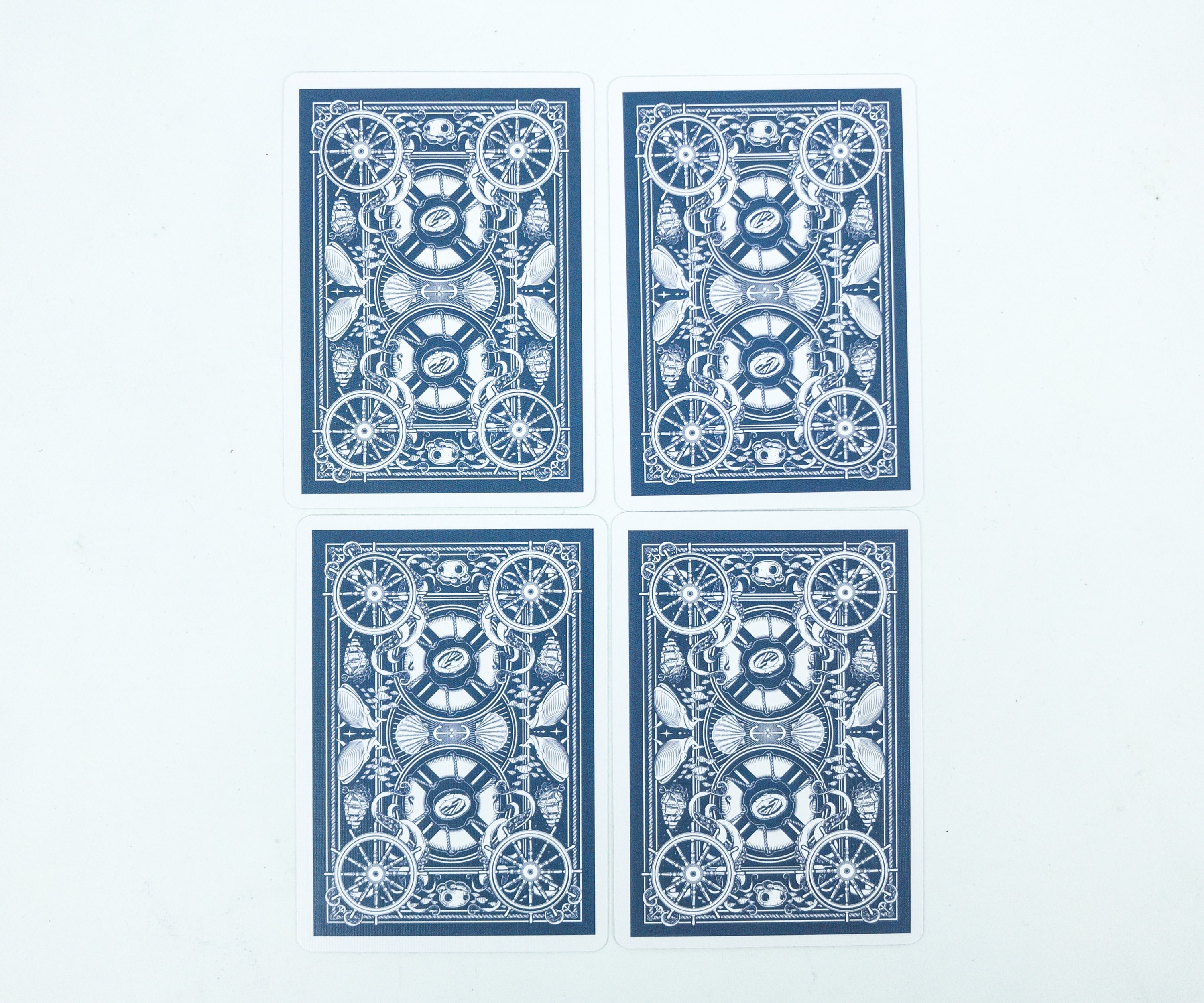 The back of the card looks nice too! It reminds me of Casino decks!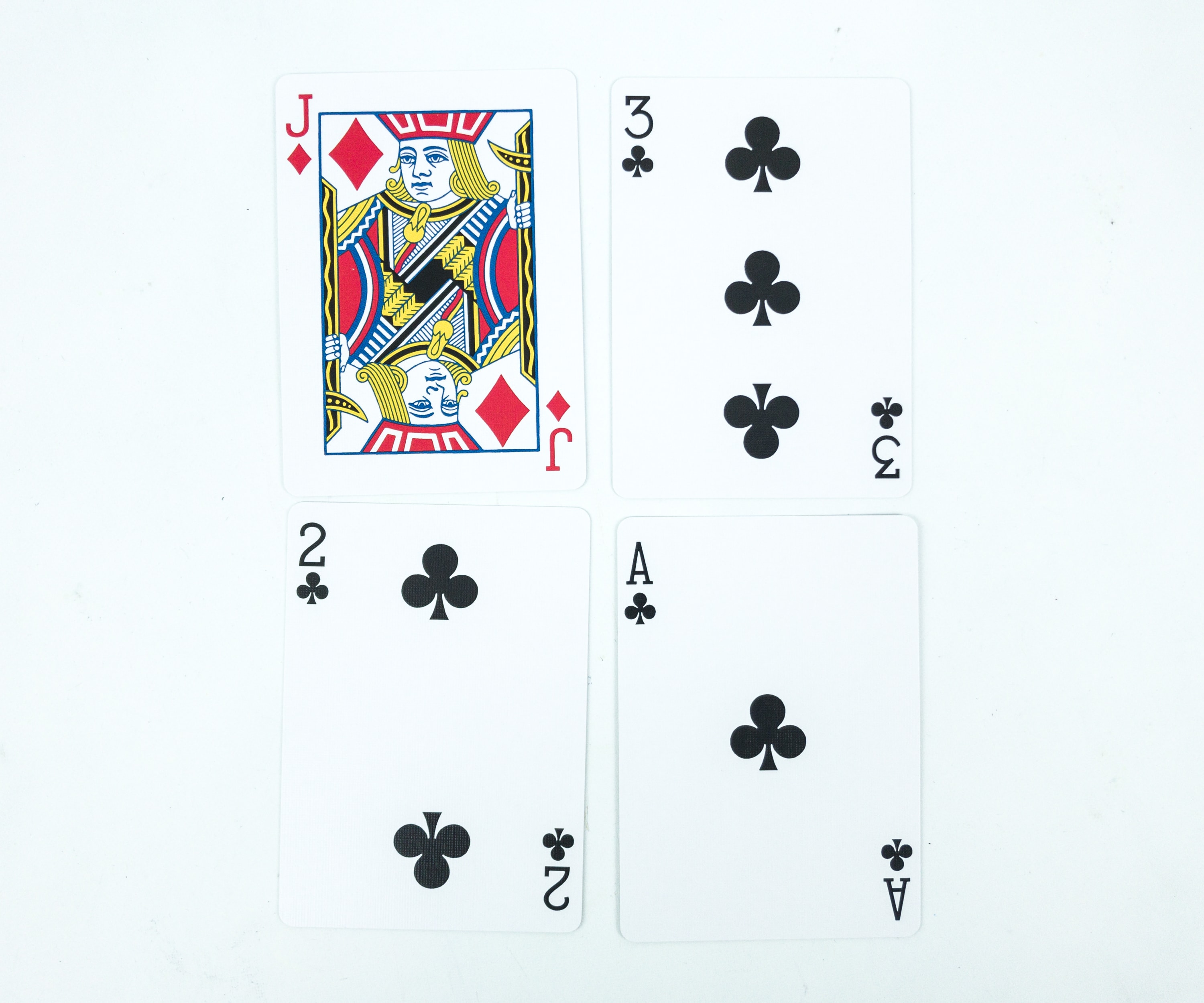 Here are some of the cards with their faces on, a Jack of Diamonds, and some of the Clubs cards.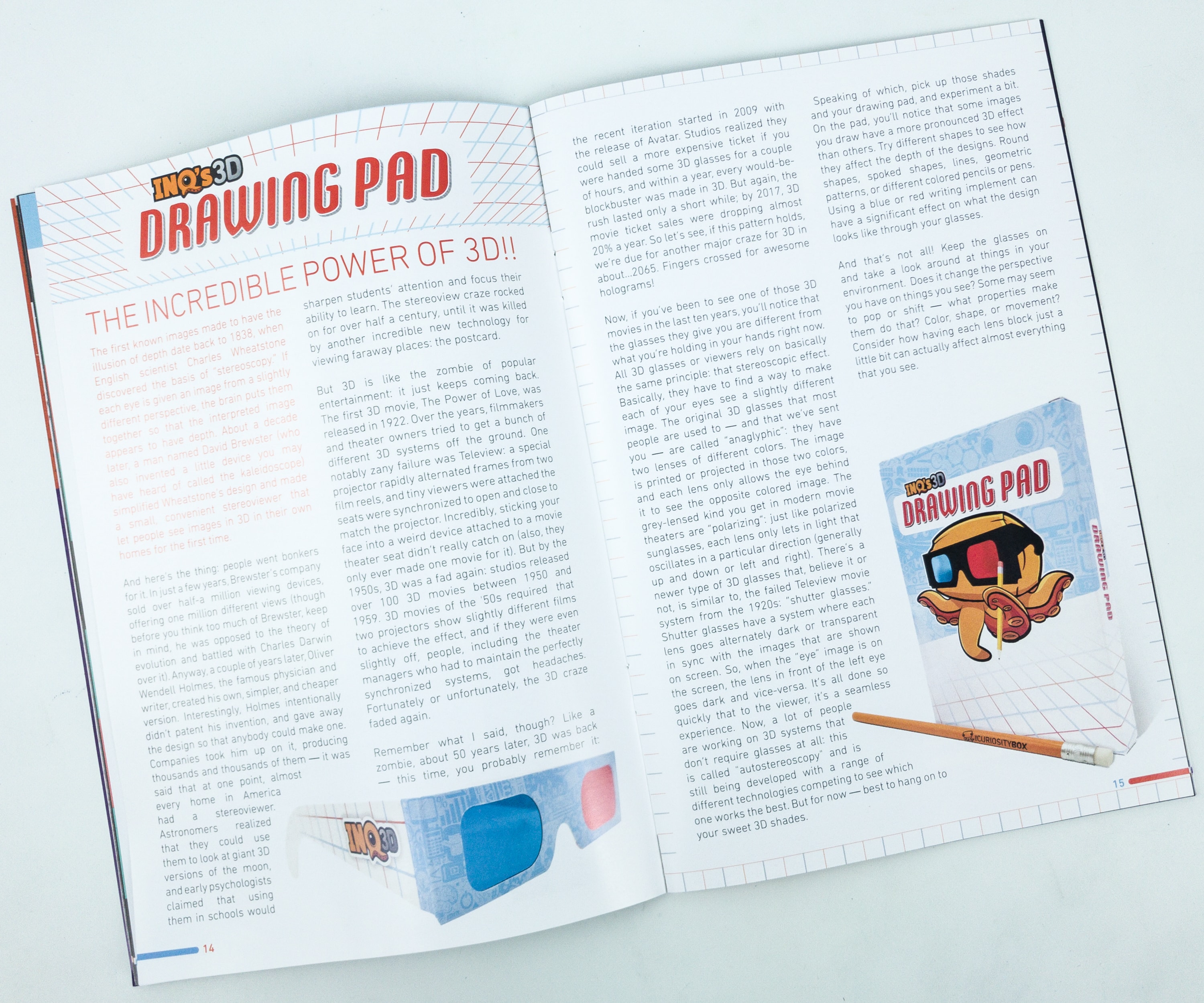 Here's a nice read about the incredible power of 3D!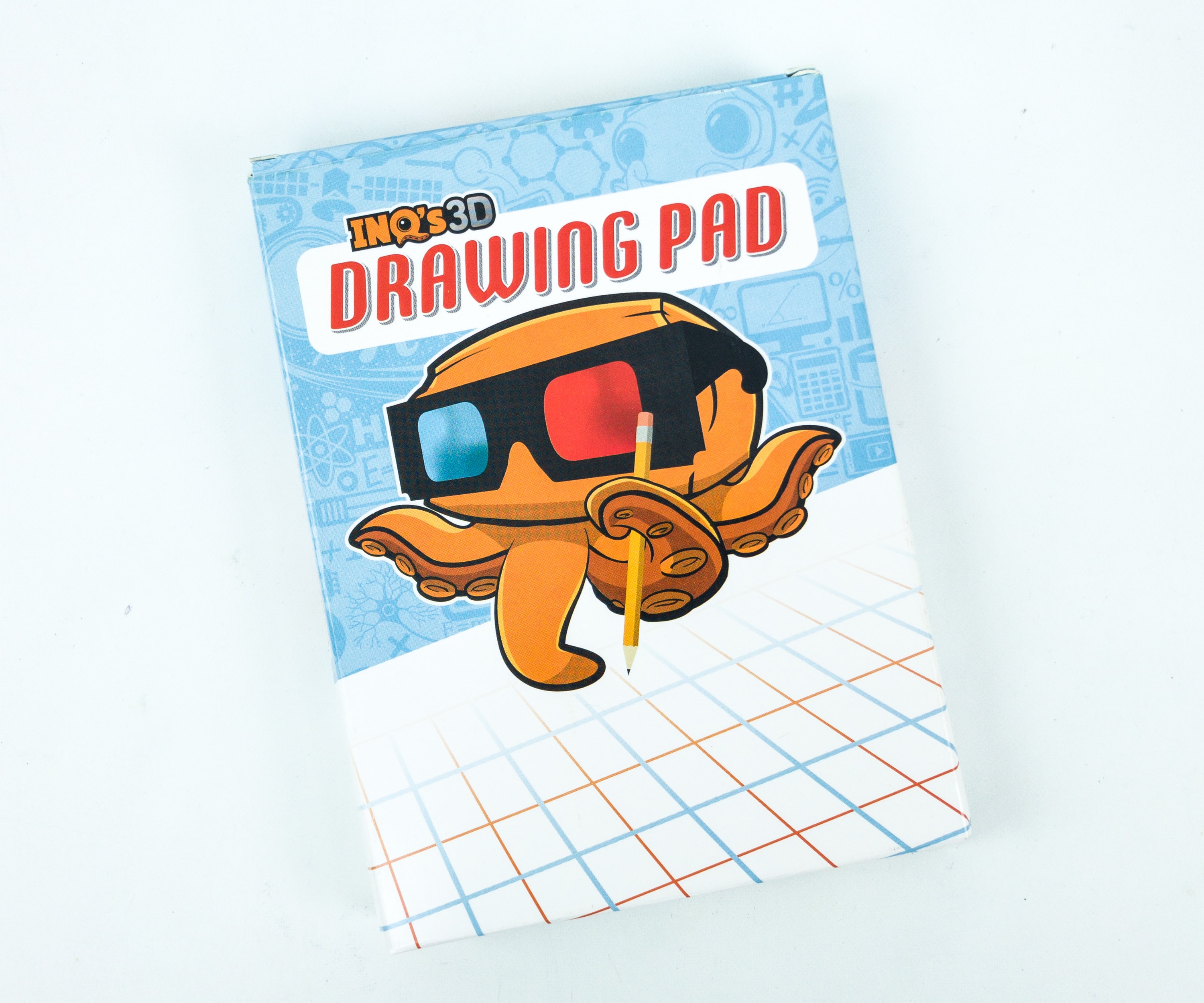 INQ's 3D Drawing Pad. The quarterly included an article about the power of 3D, so here's a Drawing pad will let us try and test its powers! We're so excited!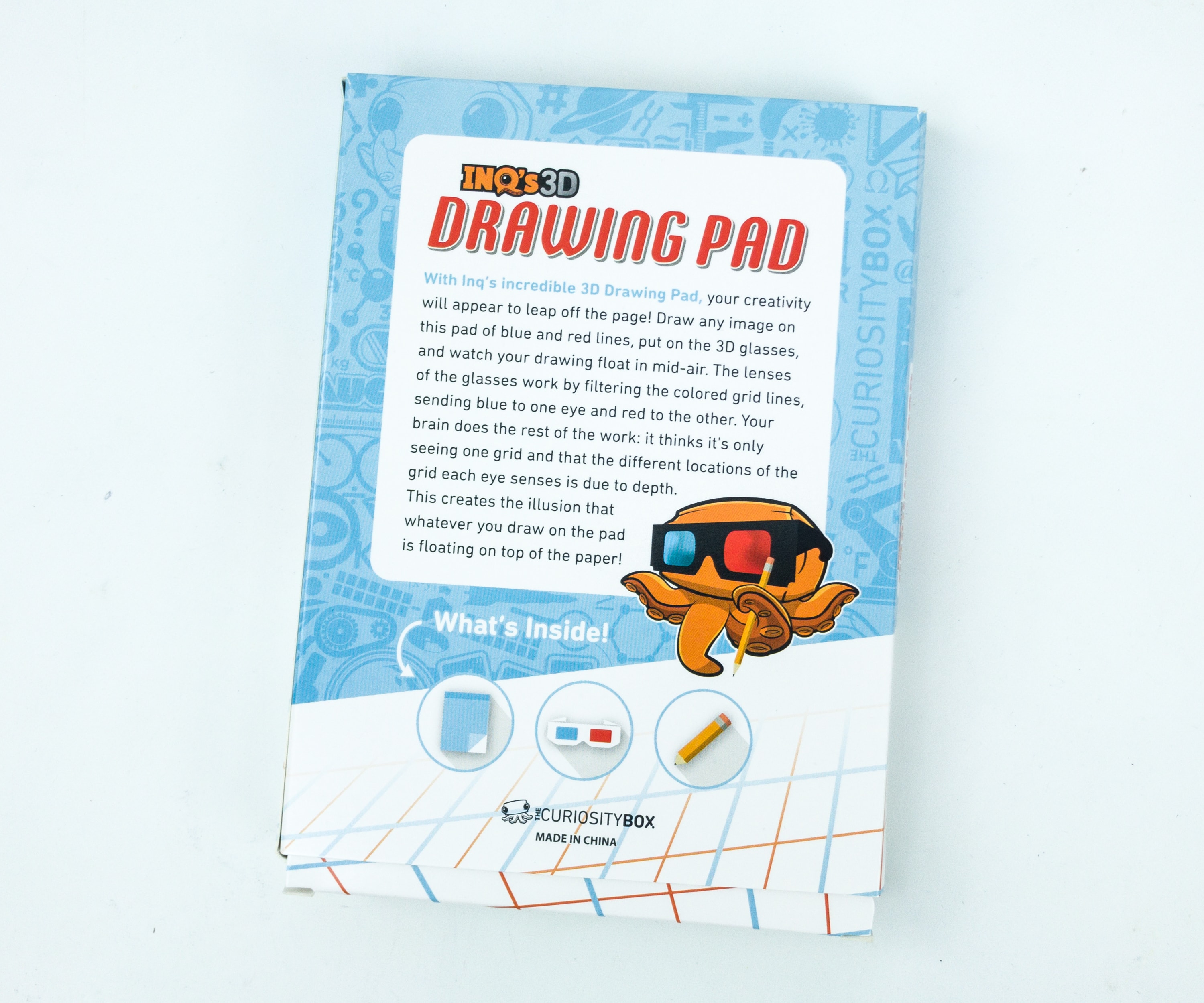 The pack contains the drawing pad, a 3D glass, and a pencil!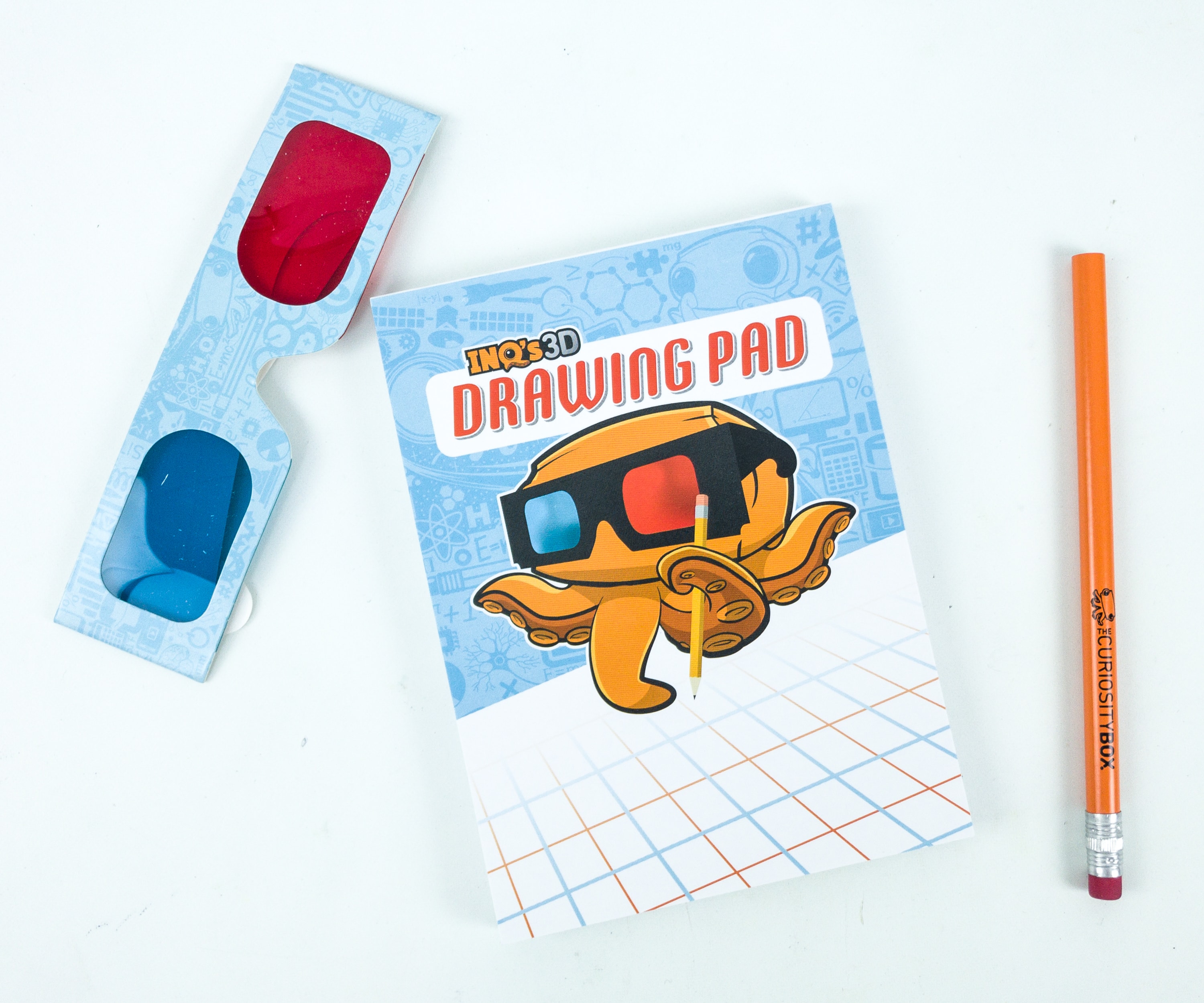 We thought that the 3D glass can only be used when watching 3D movies or looking at 3D images! This time we'll use it for our drawing!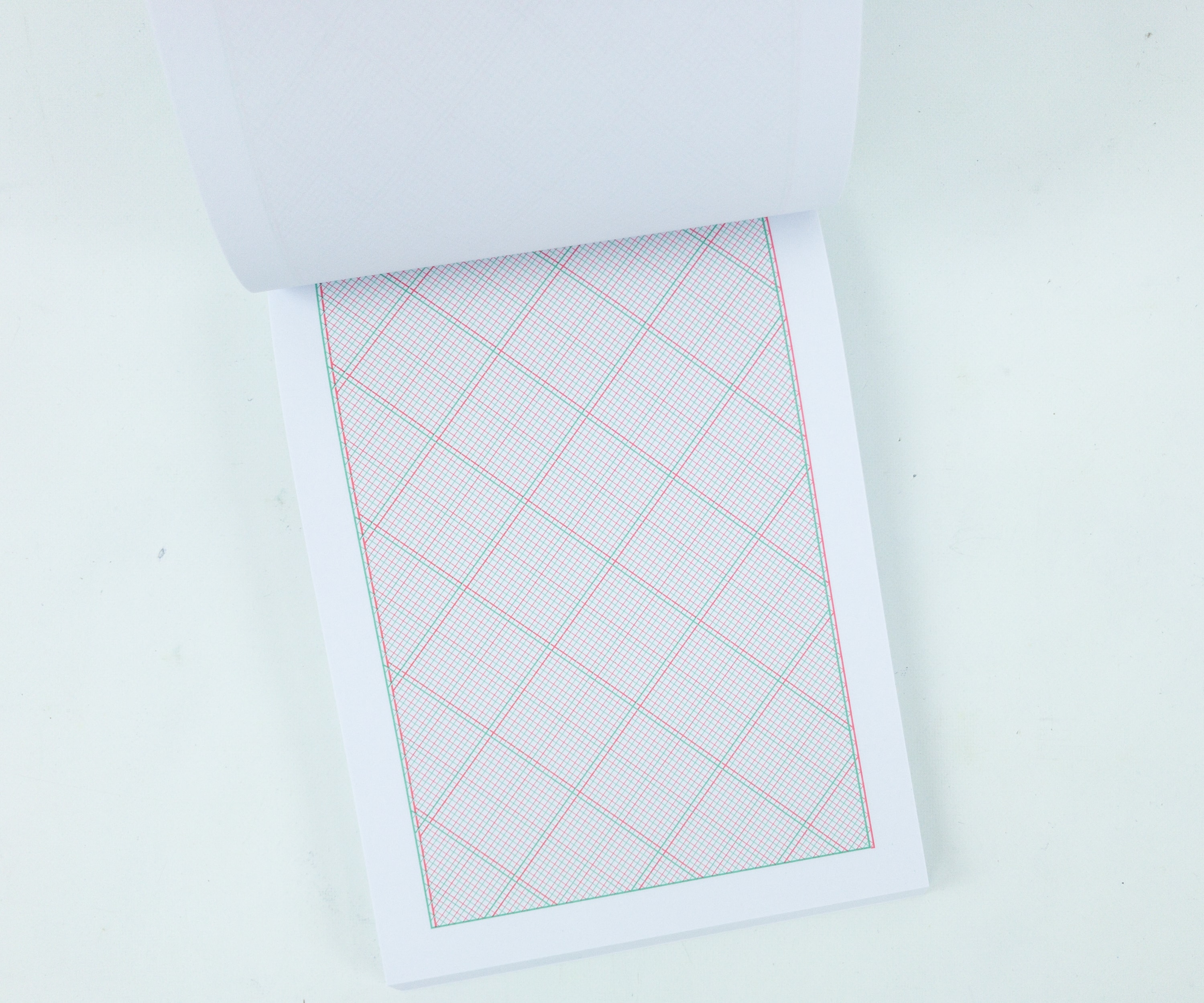 It's not the usual drawing pad which is just a blank space. The pages of the 3D drawing pad have lines and grids that cross each other diagonally.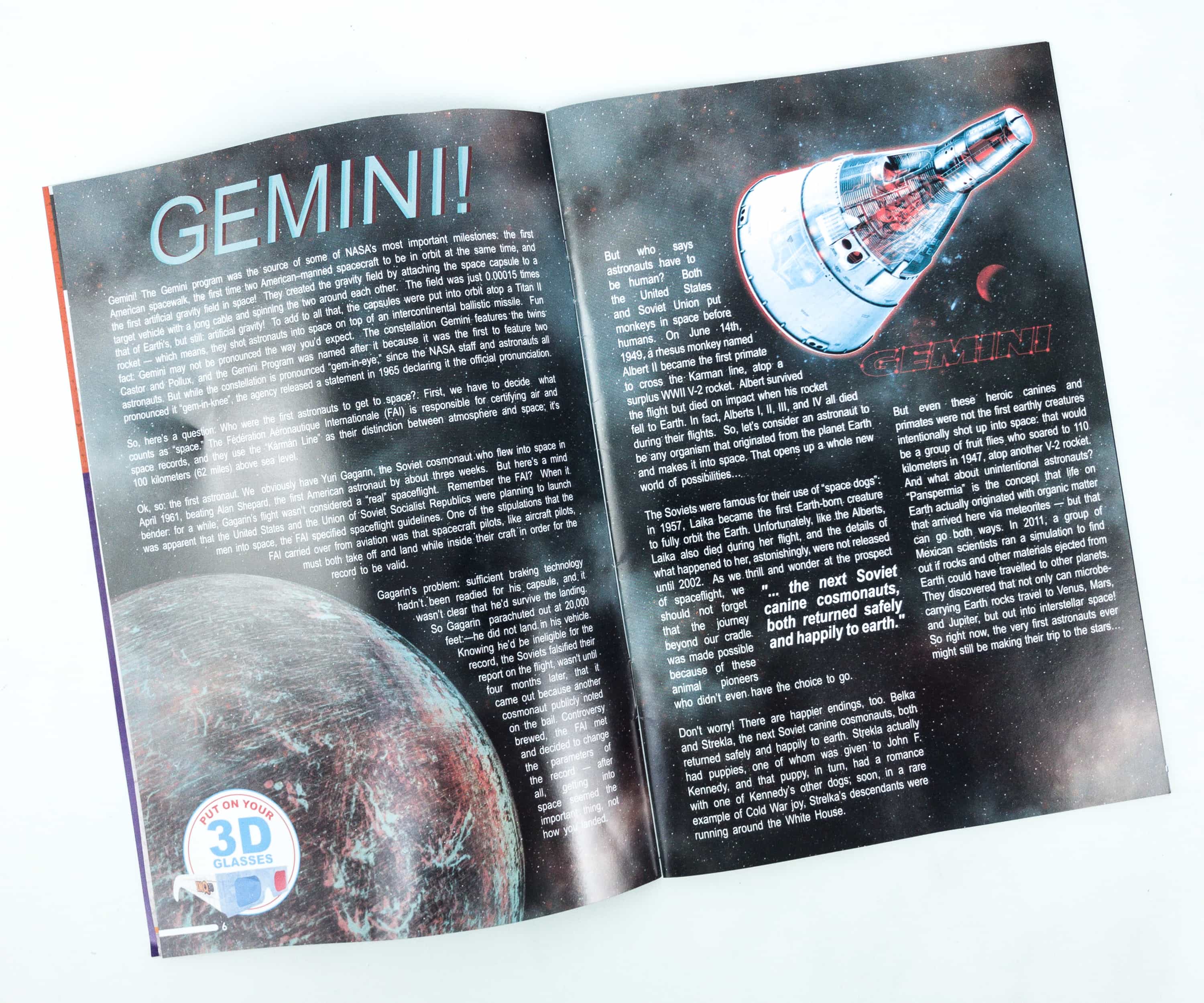 For this edition, they included a fun article about NASA's Project Gemini! They have a knack for making articles about things or concepts we always use but usually ignore. We never know when these little facts and trivia can be handy in the future.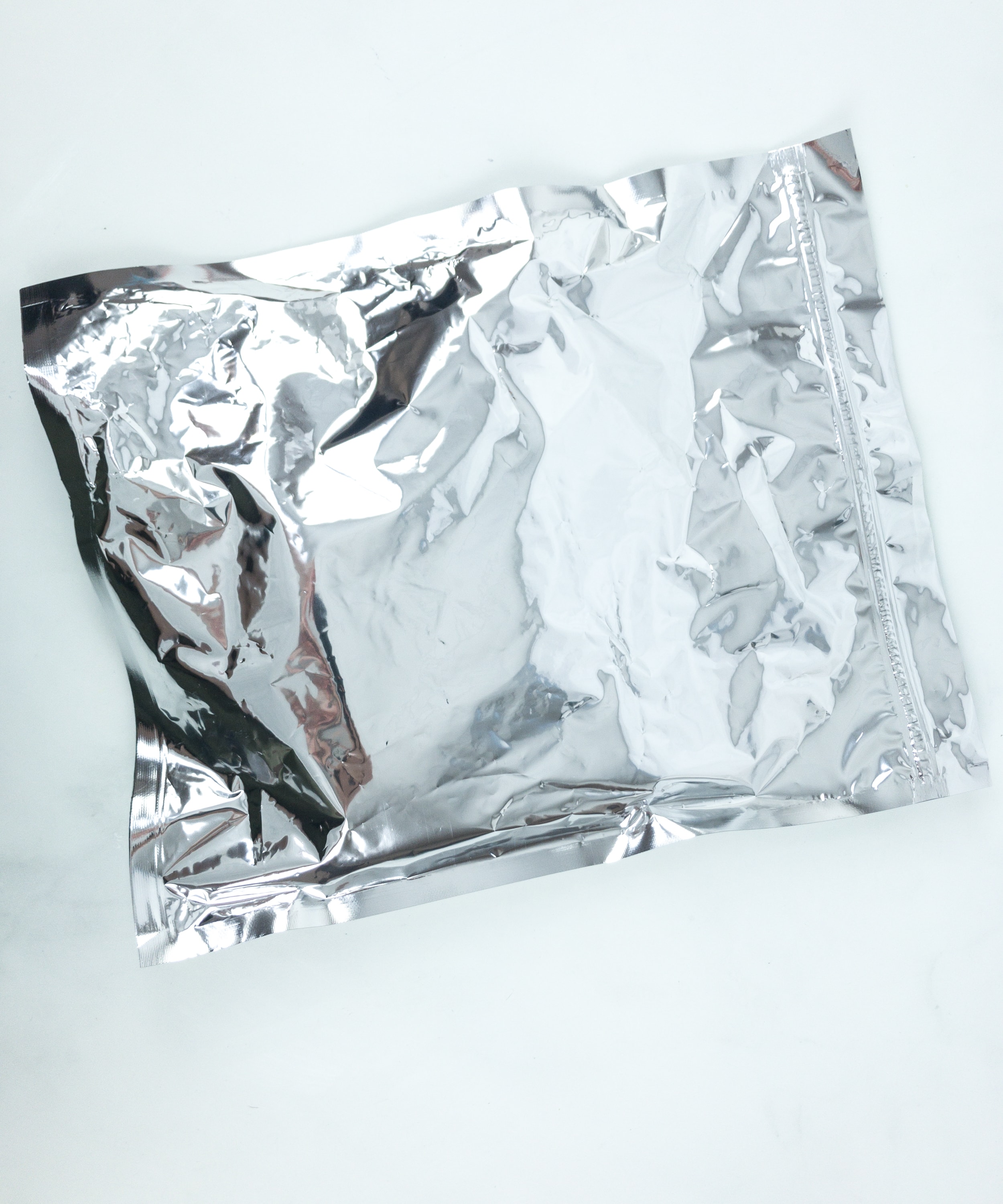 Gemini Capsule Double Exposure Exclusive T-Shirt. The exclusive shirt came in this foil pack, not in the usual giftable VSuce box.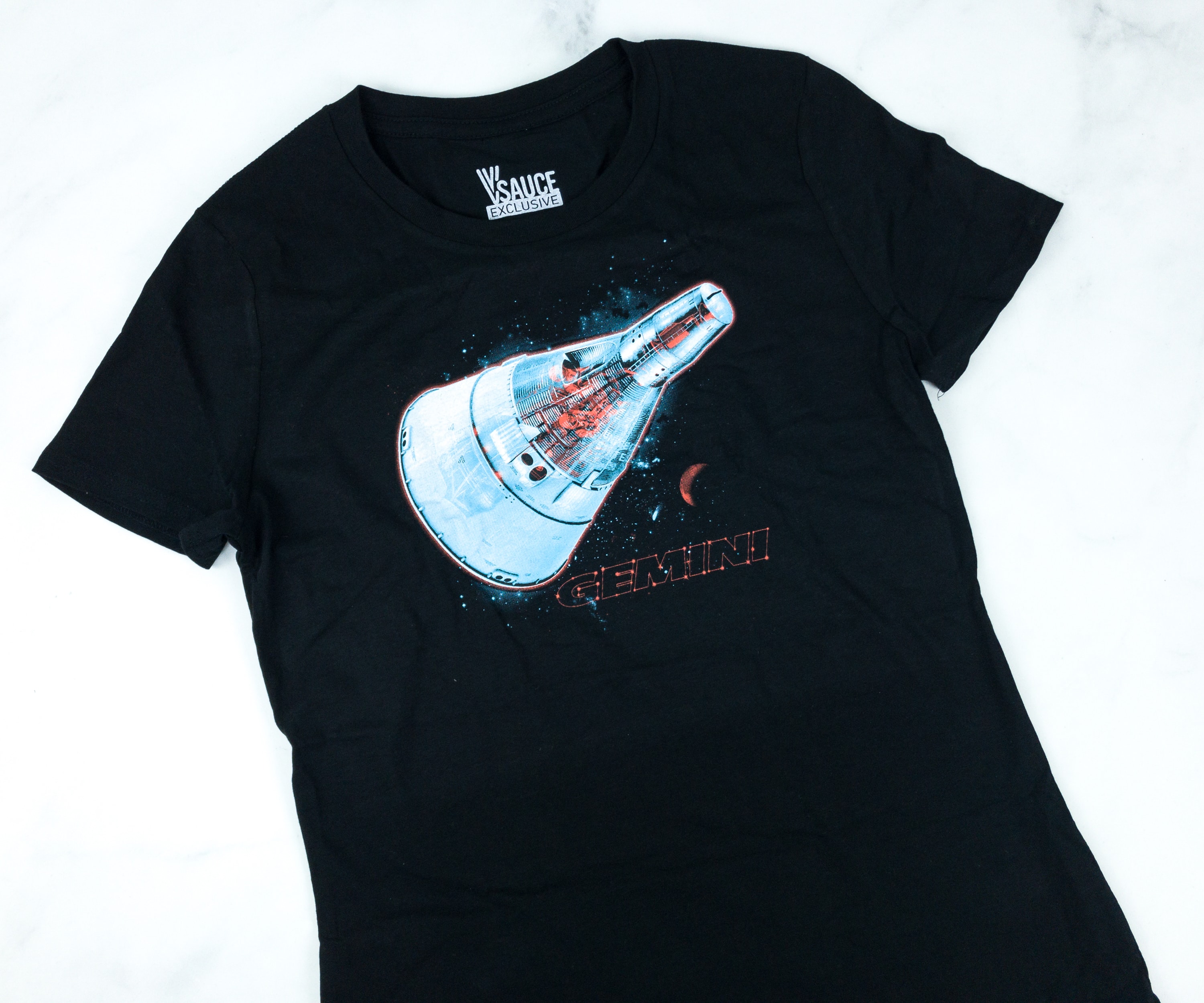 The shirt features Project Gemini, NASA's second human spaceflight program.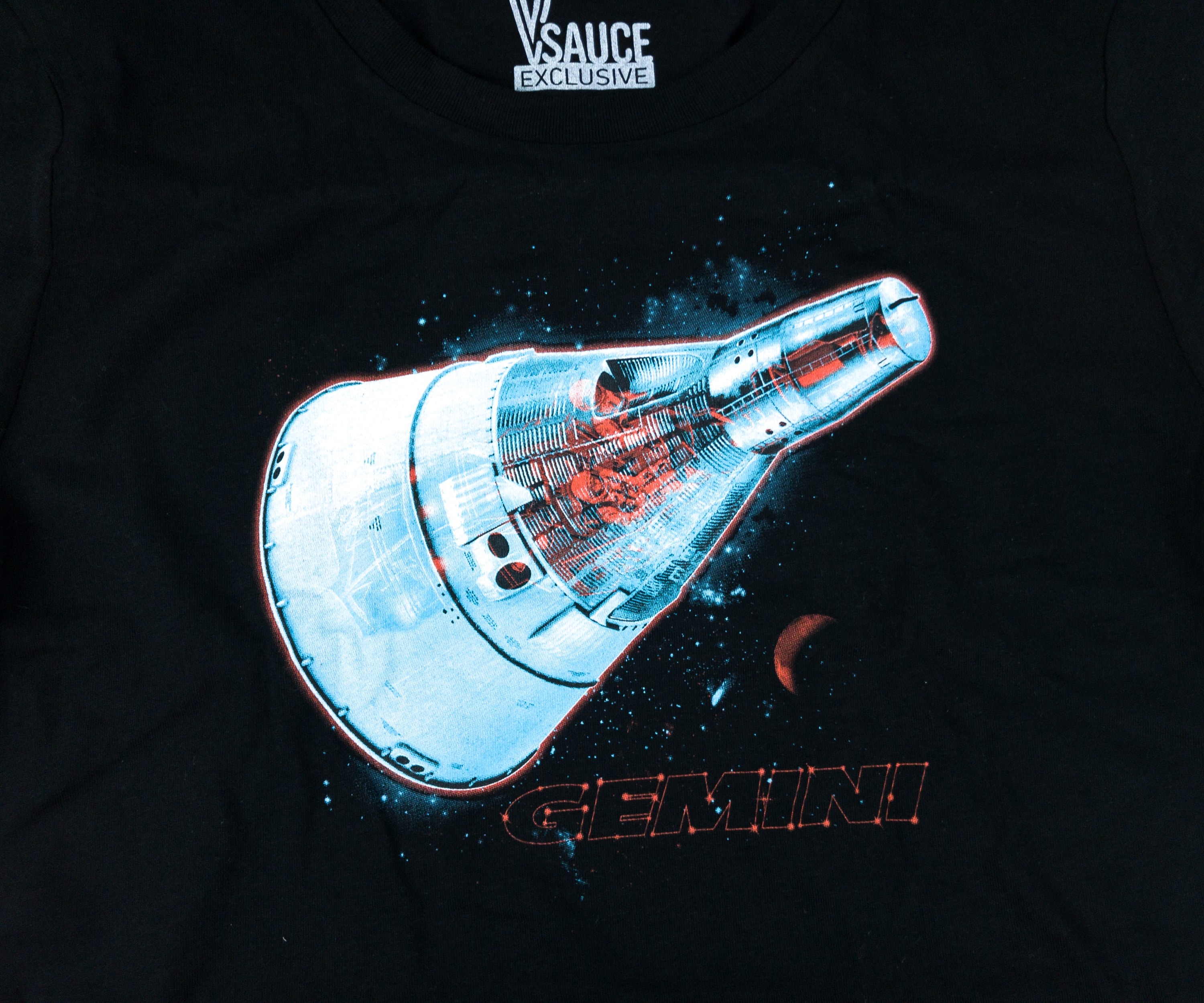 The shirt features the Gemini spacecraft, which is an enlarged version of the Mercury capsule, but unlike its predecessor, the Gemini ha sits retrorockets, electrical power, propulsion systems, oxygen and water located in a detachable Adapter Module behind the Reentry Module. Also, another improvement with this spacecraft is its ability to locate all internal spacecraft systems in modular components.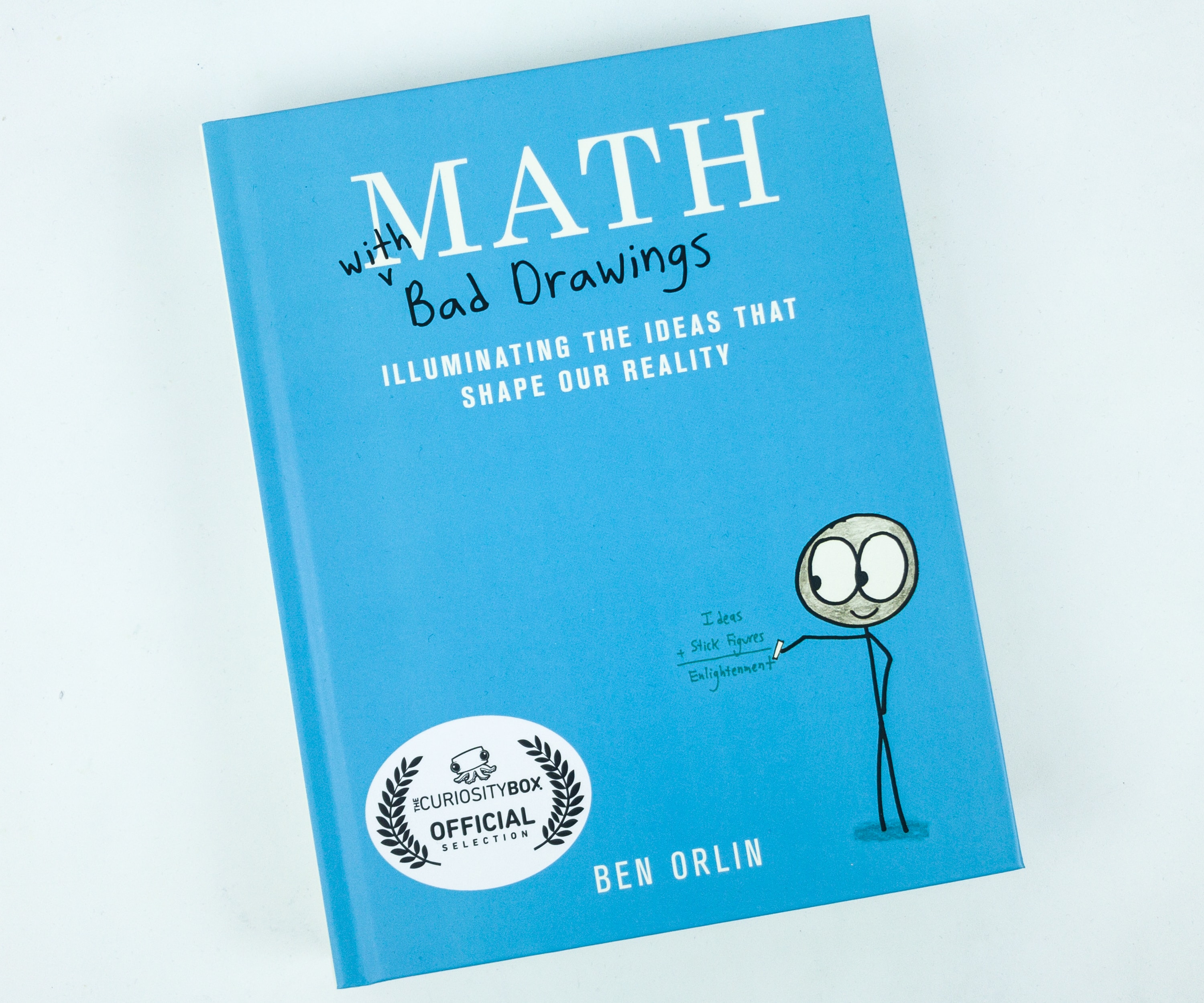 Math With Bad Drawings by Ben Orlin ($20.77)
A hilarious reeducation in mathematics-full of joy, jokes, and stick figures-that sheds light on the countless practical and wonderful ways that math structures and shapes our world.

In Math With Bad Drawings, Ben Orlin reveals to us what math actually is; its myriad uses, its strange symbols, and the wild leaps of logic and faith that define the usually impenetrable work of the mathematician.

Truth and knowledge come in multiple forms: colorful drawings, encouraging jokes, and the stories and insights of an empathetic teacher who believes that math should belong to everyone. Orlin shows us how to think like a mathematician by teaching us a brand-new game of tic-tac-toe, how to understand an economic crises by rolling a pair of dice, and the mathematical headache that ensues when attempting to build a spherical Death Star.

Every discussion in the book is illustrated with Orlin's trademark "bad drawings," which convey his message and insights with perfect pitch and clarity. With 24 chapters covering topics from the electoral college to human genetics to the reasons not to trust statistics, Math with Bad Drawings is a life-changing book for the math-estranged and math-enamored alike.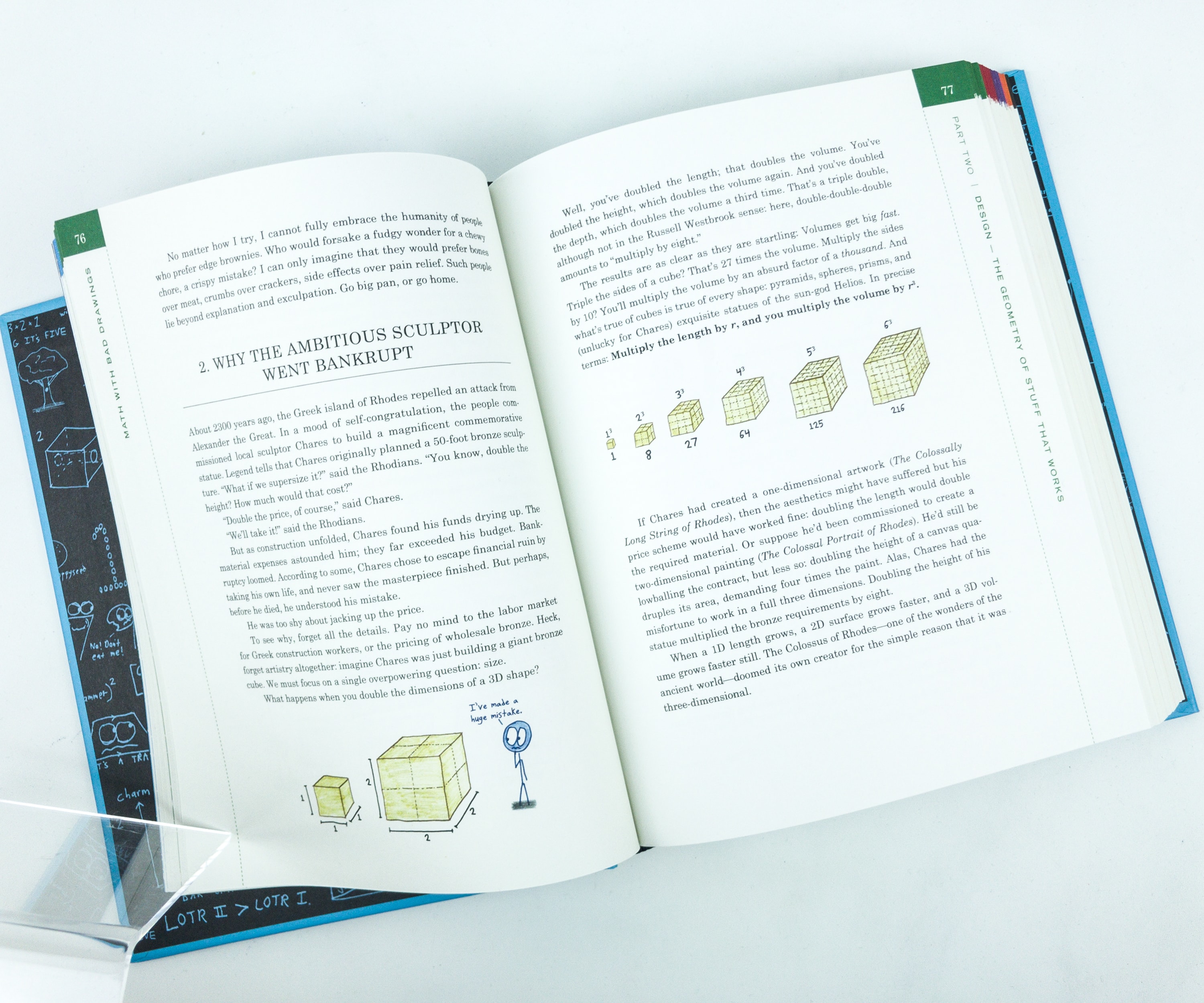 The book aims for the readers to understand the oddities about Math!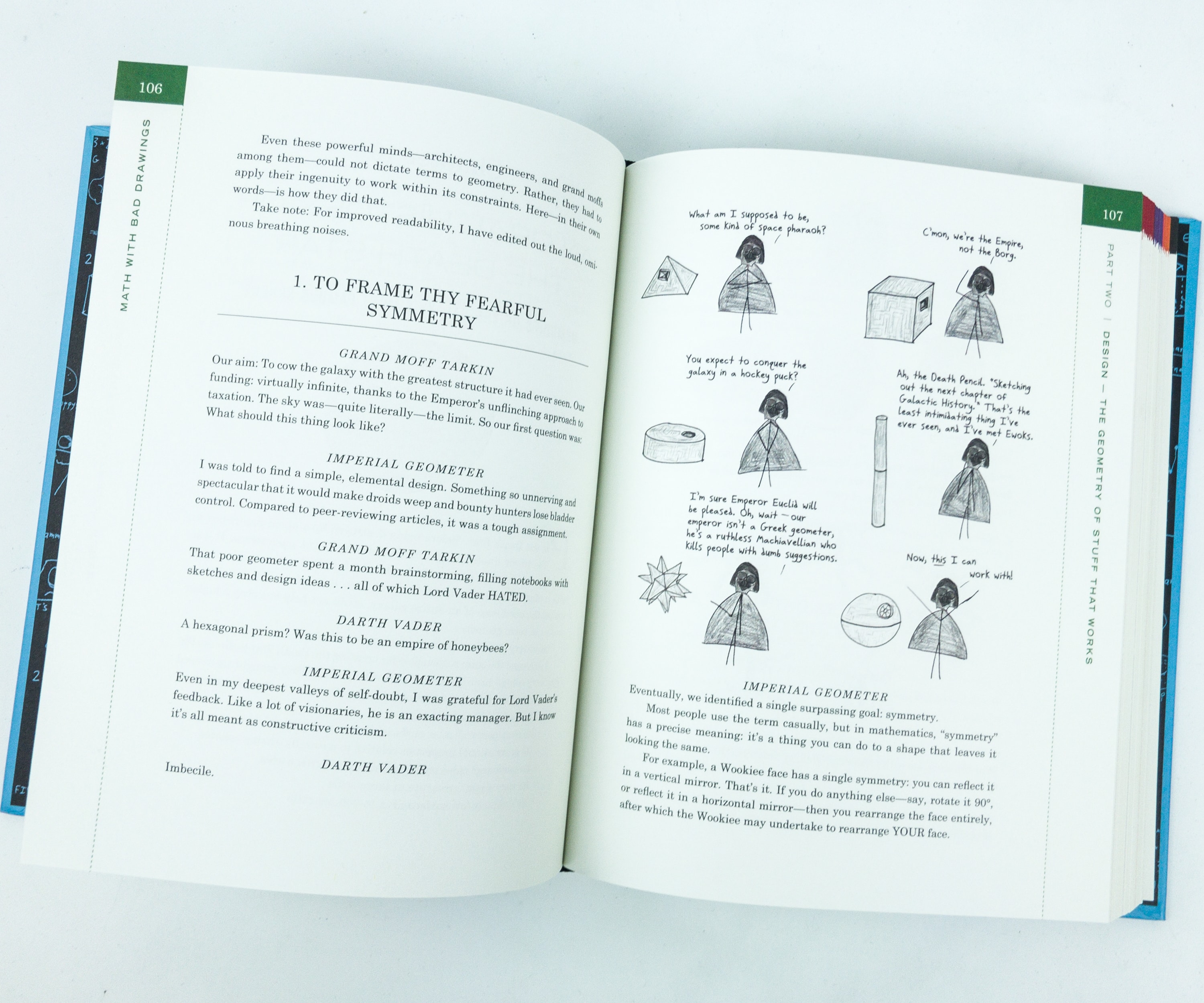 It's actually a nice and fun read, especially for kids and even adults who really love math, or those who want to make amends with their math subject!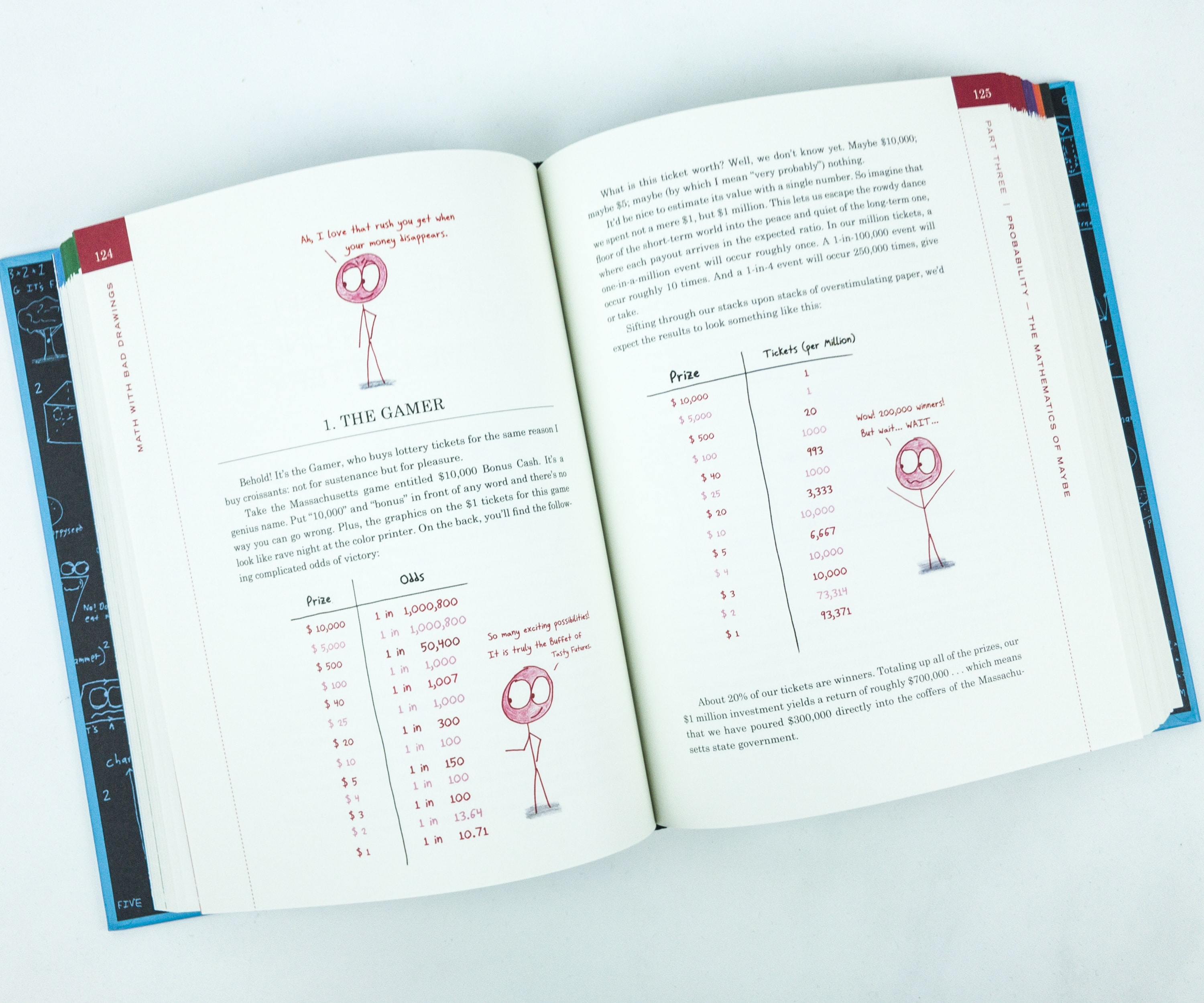 The drawings are really bad they're actually good!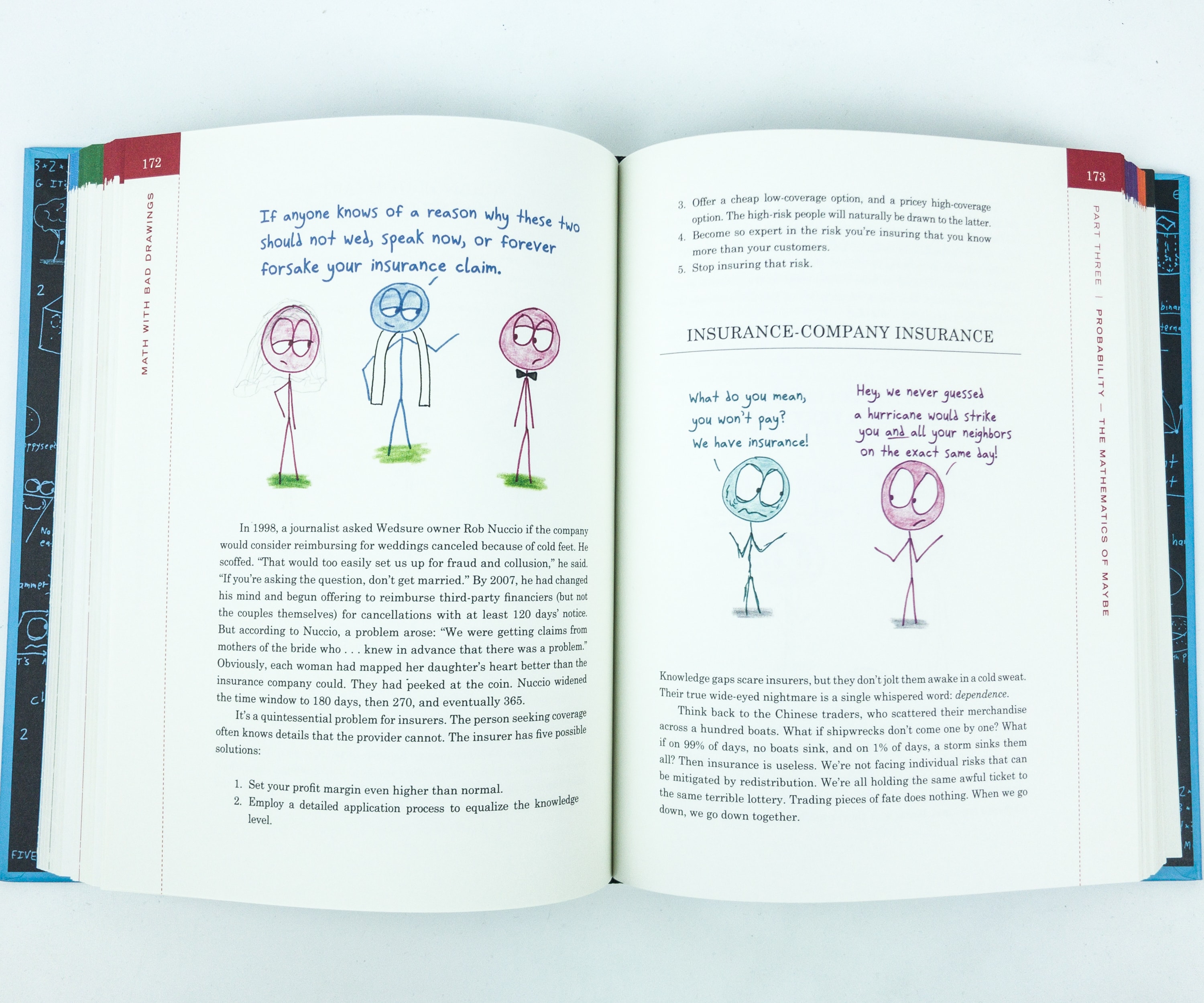 It's another great addition to our collection of educational books from this box! My daughter's already on her second read of it – a total hit! Grandpa read it, too.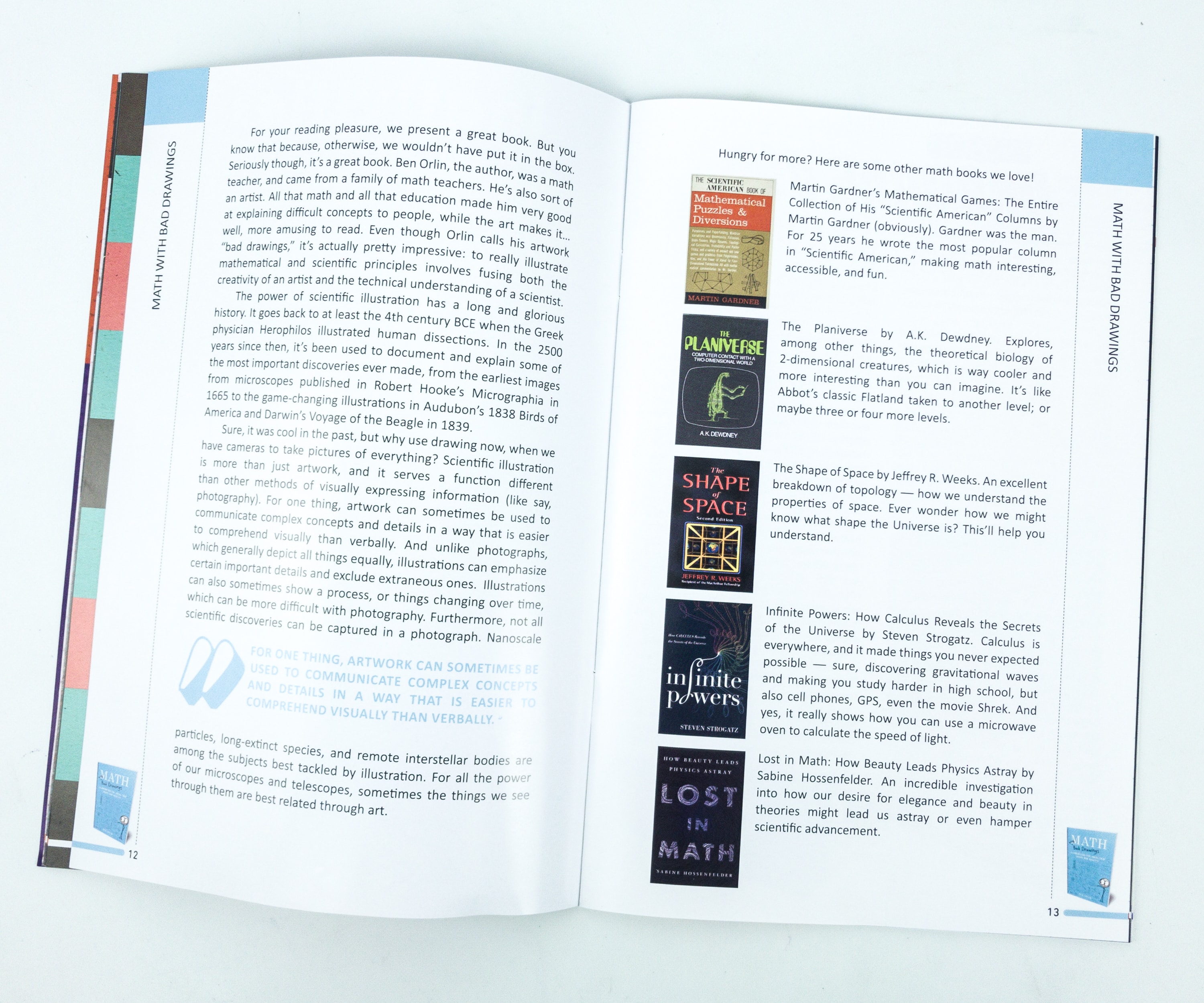 There are also book suggestions that the quarterly provided: Martin Gardner's Mathematical Games, The Planiverse by A.K. Dewdney, The Shape of Space by Jeffrey R. Weeks, Infinite Powers: How Calculus Reveals the Secrets of the Universe by Steven Strogatz, and Lost In Math: How Beauty Leads Physics Astray by Sabine Hossenfelder.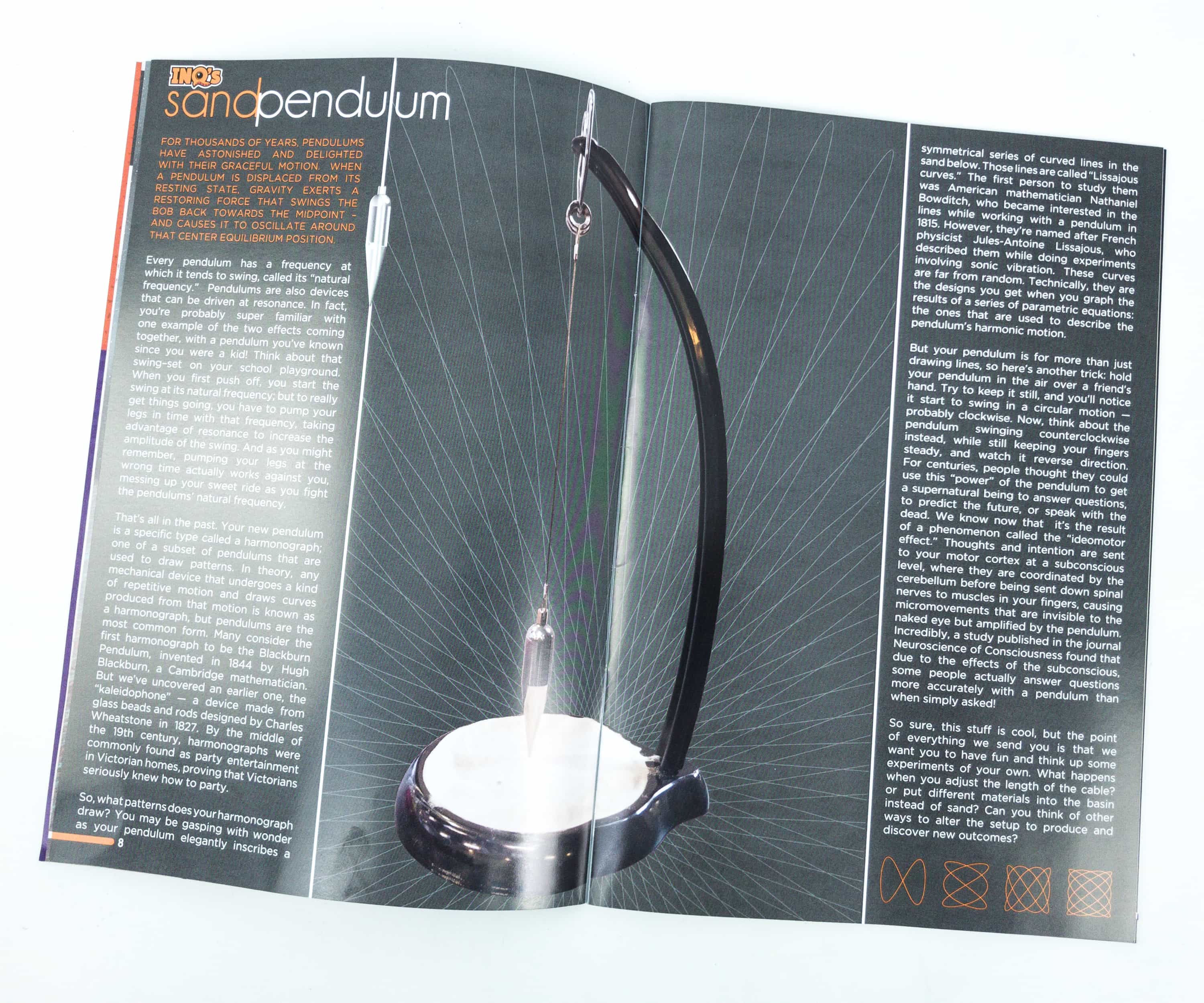 INQ's Sand Pendulum. Another interesting inclusion in this box is this sand pendulum.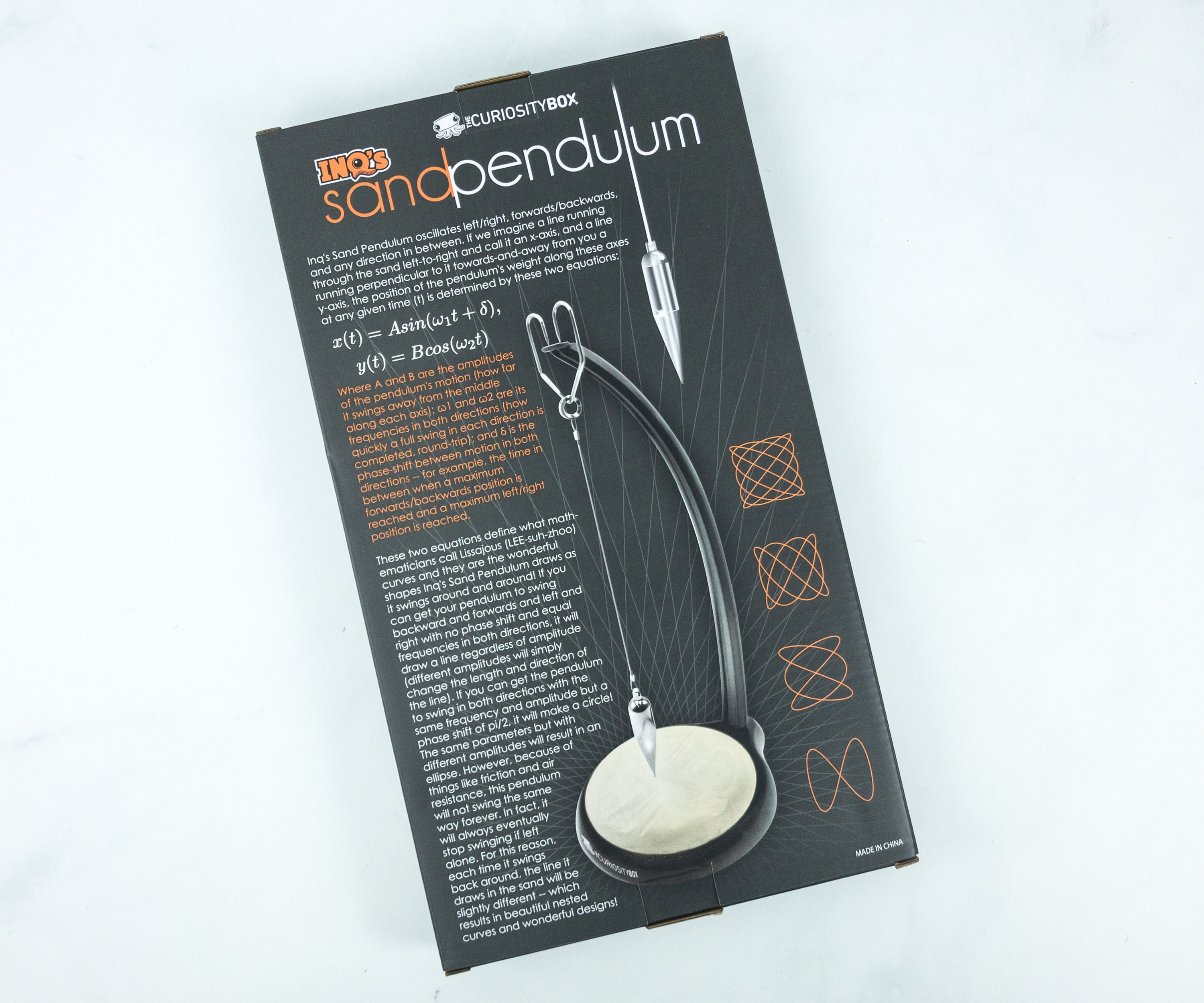 Just looking at the image of the sandpendulum, I bet this will make a great desk decoration!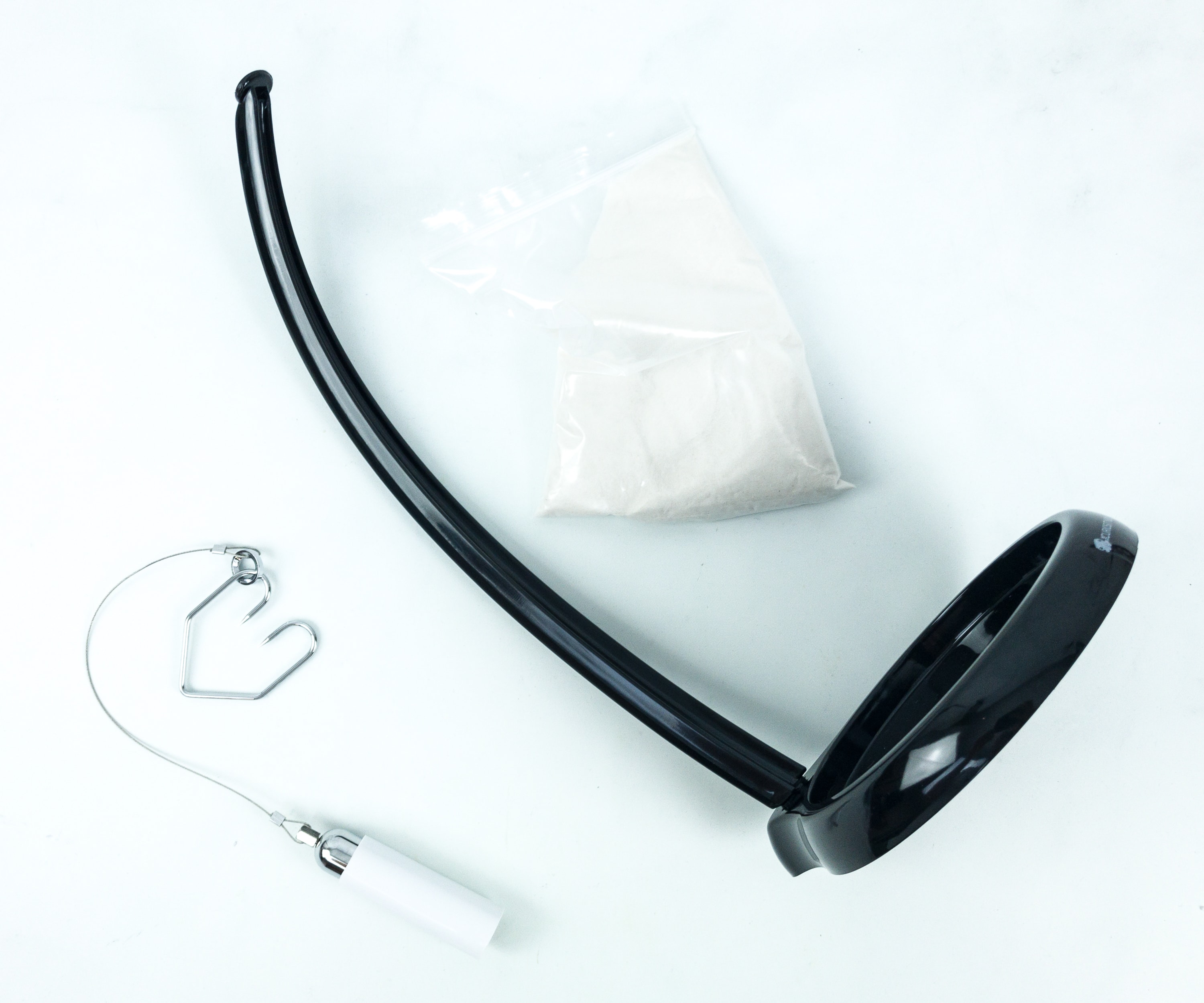 The item came with different parts that are actually easy to assemble, even the kids can do it!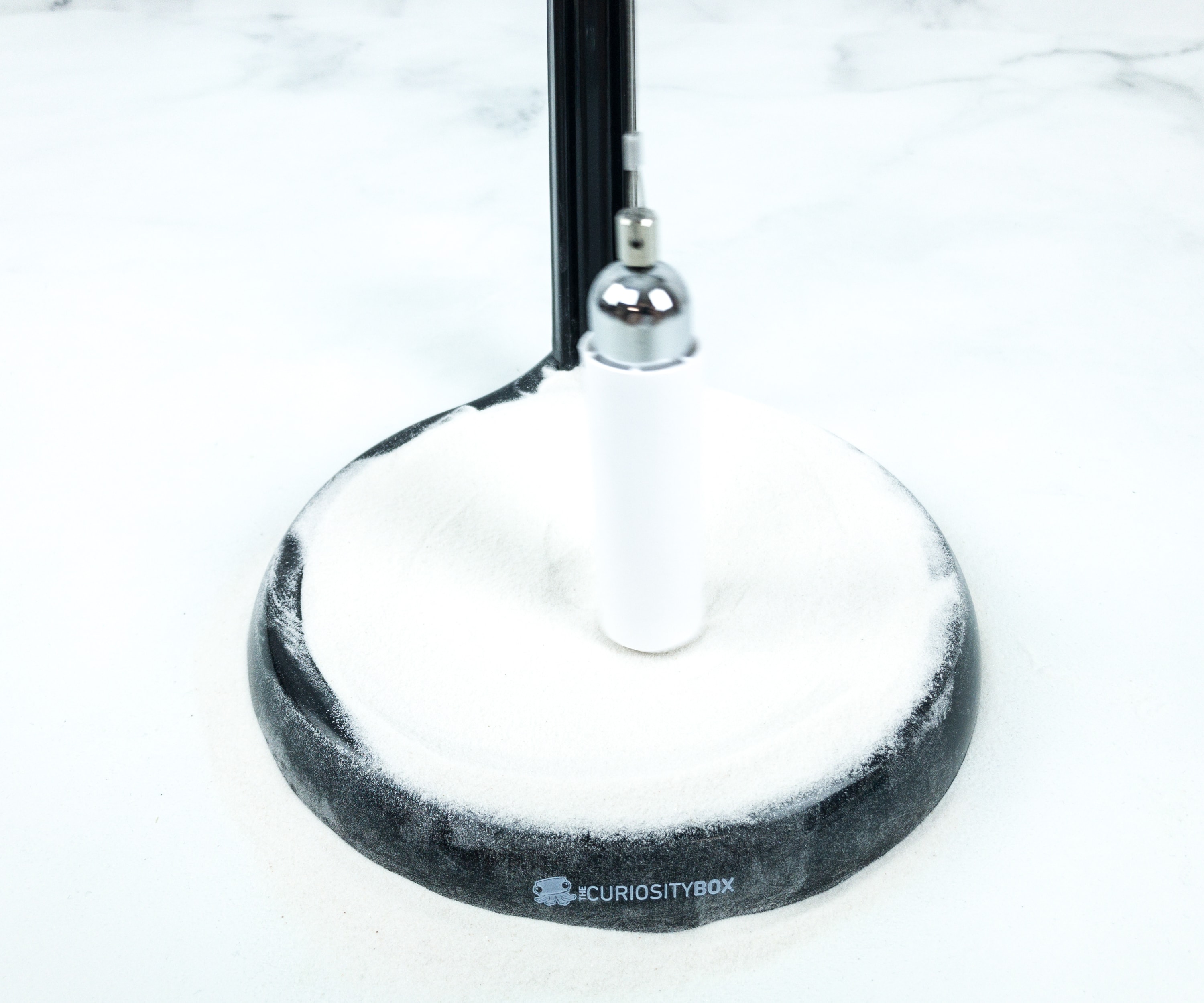 We easily assembled the pendulum, and now, we're ready to test it out!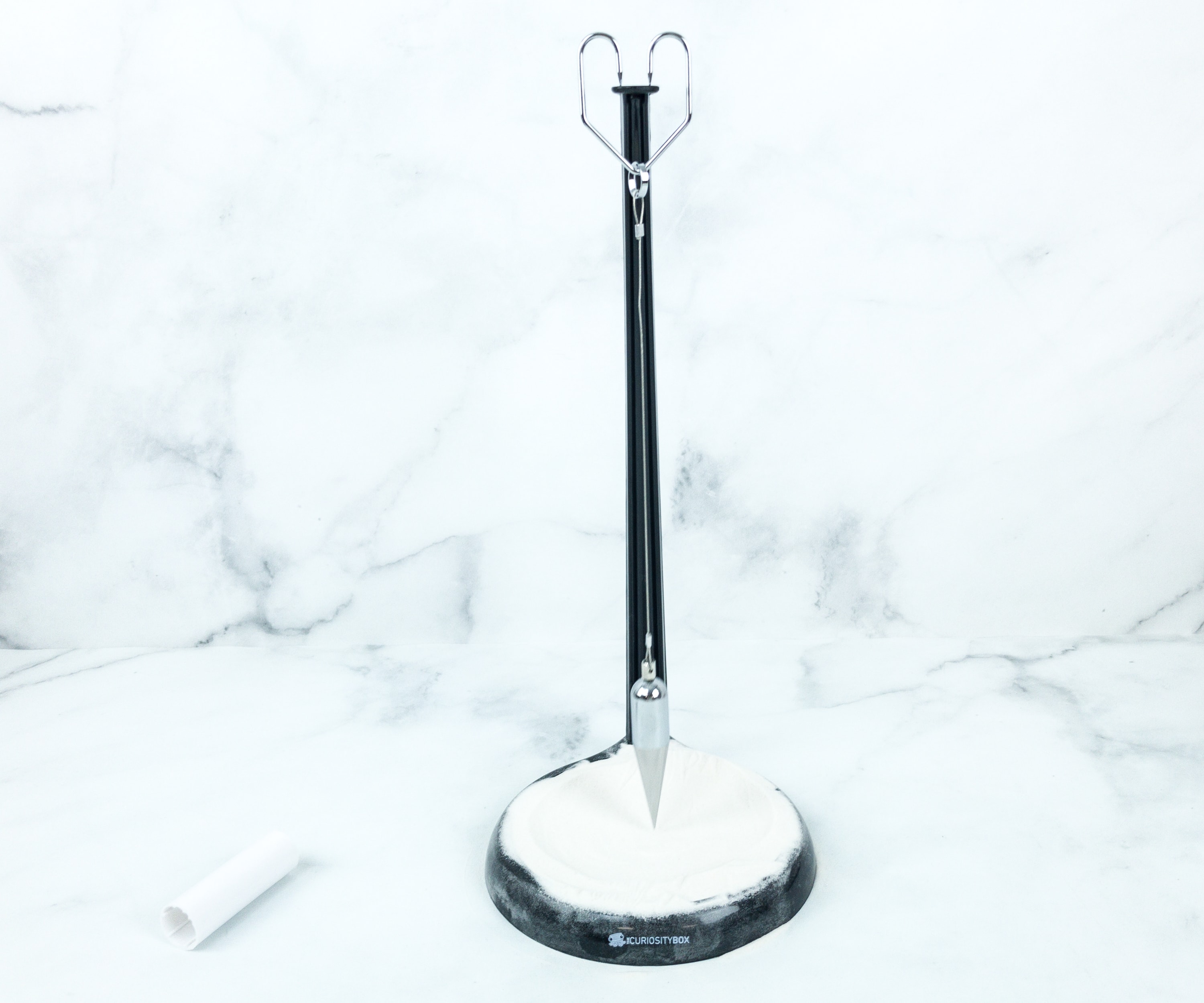 We took off the paper  covering the sharp end of the pendulum.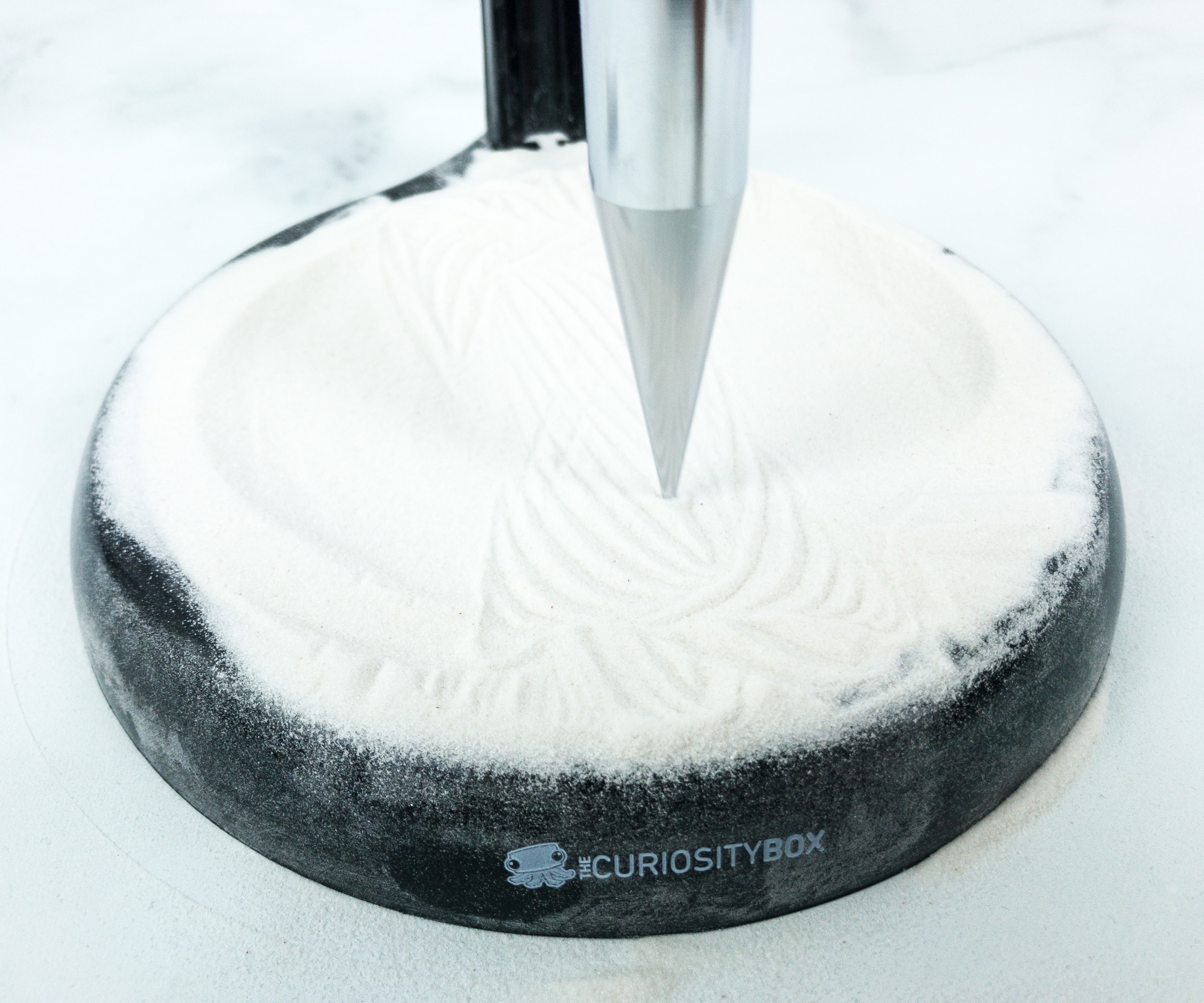 As it oscillates, the pendulum draws different patterns on the sand, and these lines or the direction of the pendulum will actually depend on its weight. Maybe a little too much sand tho, eh?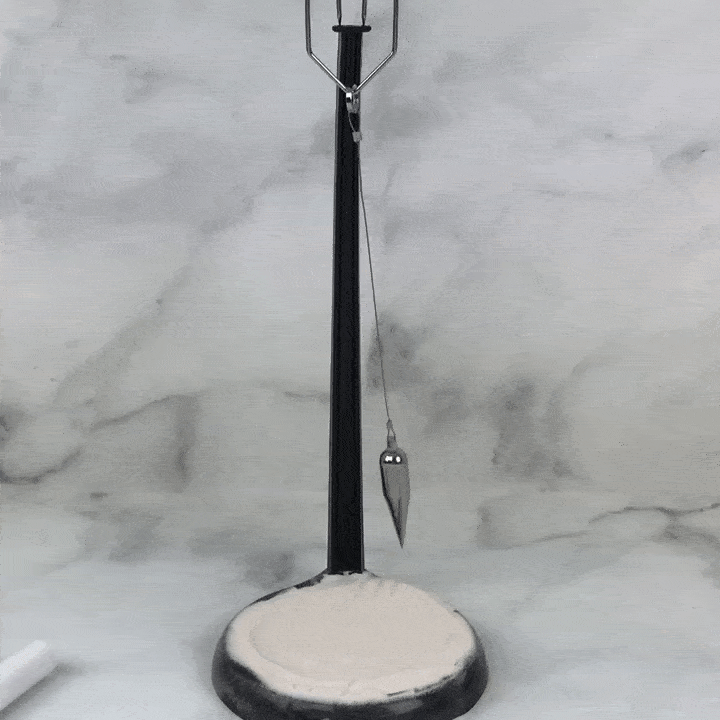 Another great box from VSauce! It was packed with fun toys, educational tools, and new lessons, making the quarterly wait really worth it. My kids are always excited with new stuff from this box and it doesn't disappoint. Their favorite is the math book, it was presented in a fun way with all those "bad" illustrations. The toys are all interesting as well, and I like the Gemini shirt. The Sandpendulum is awesome too. My kids are always curious about lots of things, so this is the perfect box for them! It's a wonderful combination of fun and learning!
What do you think of this quarter's box?