Smuggler's Bounty is a bi-monthly Star Wars subscription box from Funko and the only official Star Wars subscription box (in the galaxy). Everything inside is 100% exclusive to the box and designed in collaboration with Funko!  Funko also produces the Marvel Collector Corps Box, the DC Comics box Legion of Collectors, and Disney Treasures.
Funko recently ended managing their own subscriptions but has made the past boxes available in their shop with no subscription required. Boxes are $35.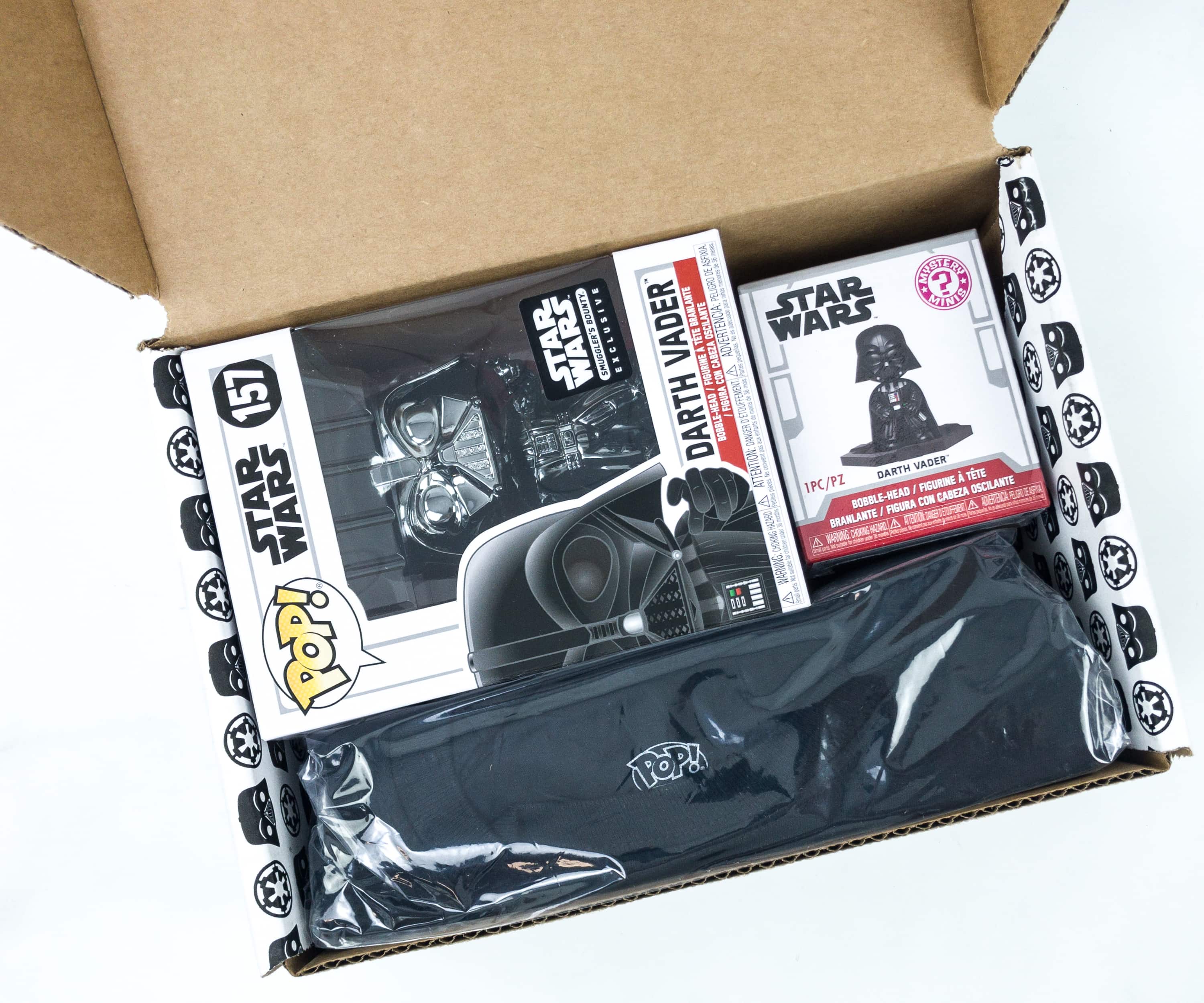 The theme for this month was VADER! The box is almost full and some of the items came with individual packaging.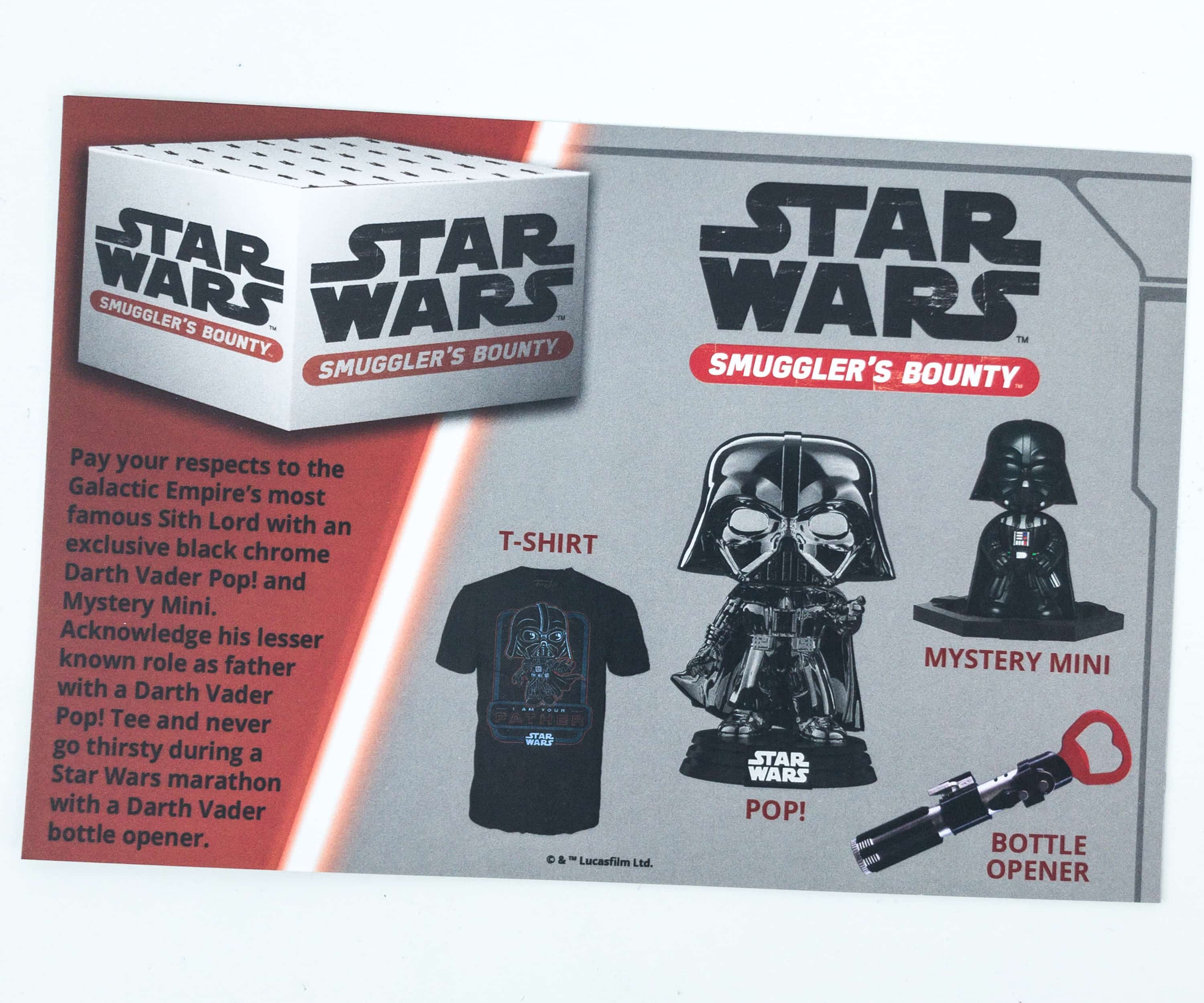 For this box, they finally included an info card.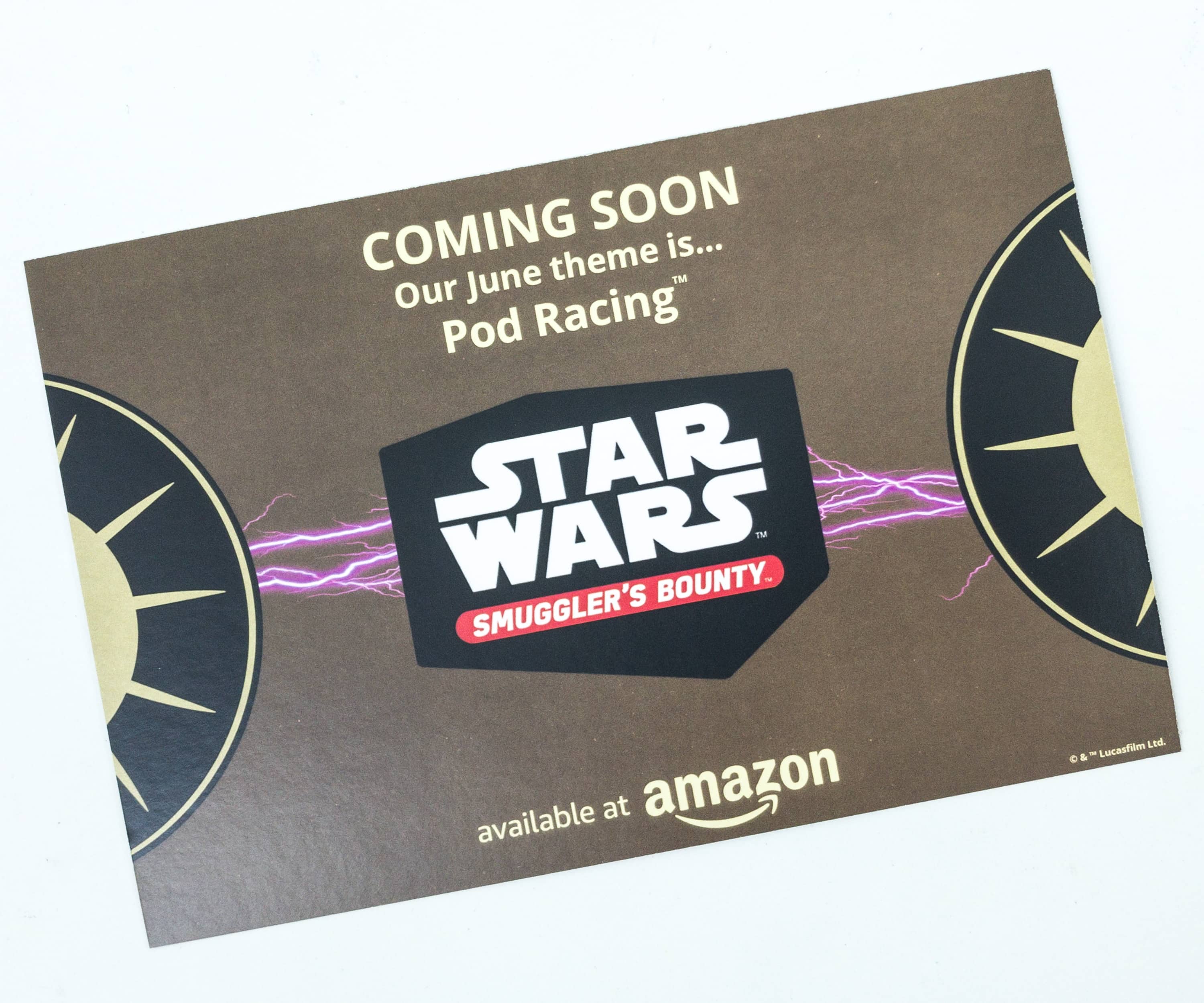 It also gave us a hint about the next box! It's going to be Pod Racing-themed!
Everything inside the June 2019 Smuggler's Bounty Star Wars box!
Darth Vader T-Shirt. Remember that famous "misquoted" line from Darth Vader? The shirt in this month's Wookie-themed box features the Sith Lord, along with the lines
I am your father.
It looks like Darth Vader is not just explaining his parentage to Luke, but also reaching his hand to invite him to join the Dark Side! I really like how they used outlines to create a nice design that looks like it's glowing in the dark.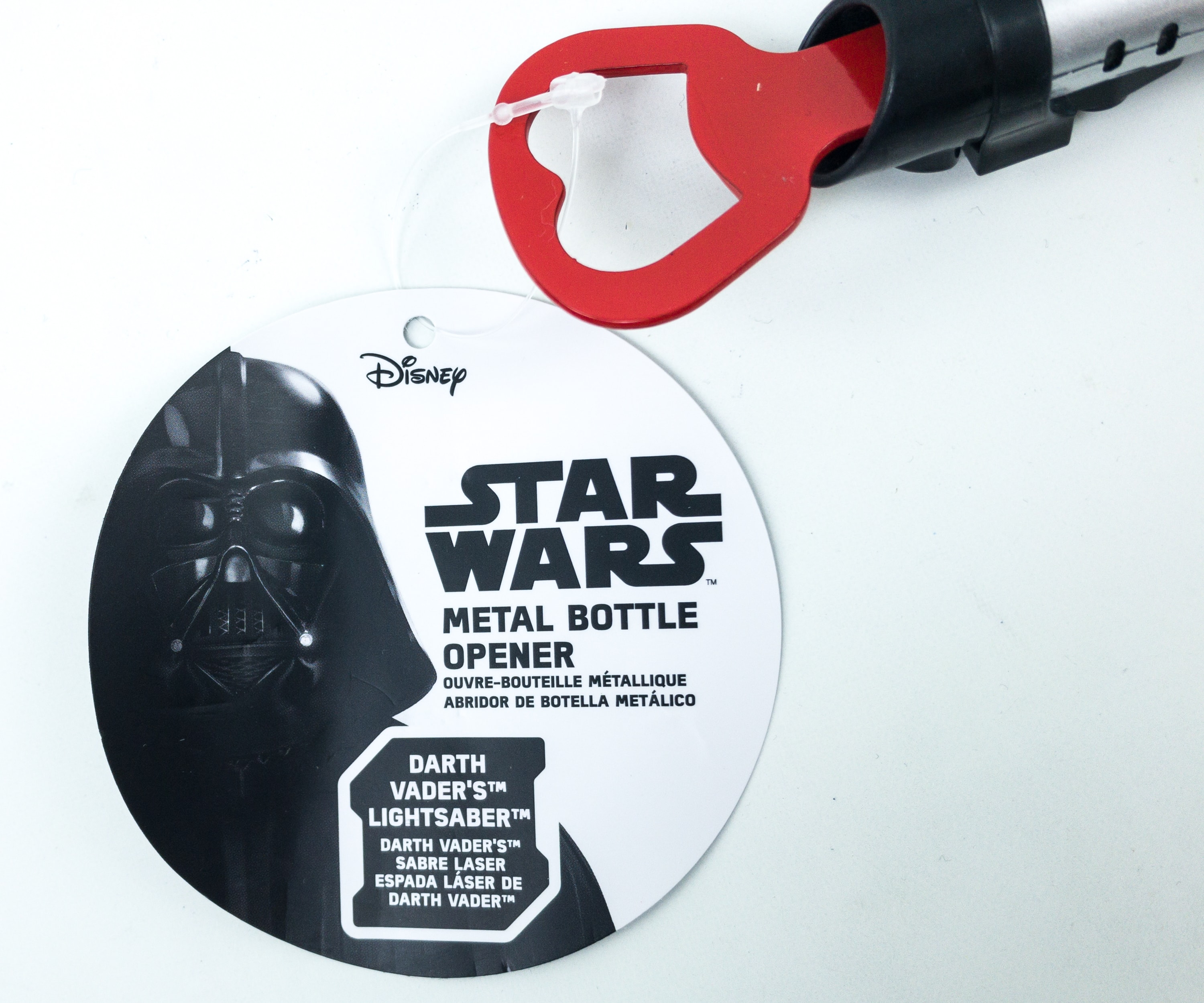 Darth Vader Bottle Opener. Here's a useful tool that I can use to easily open soft drink or beer bottles!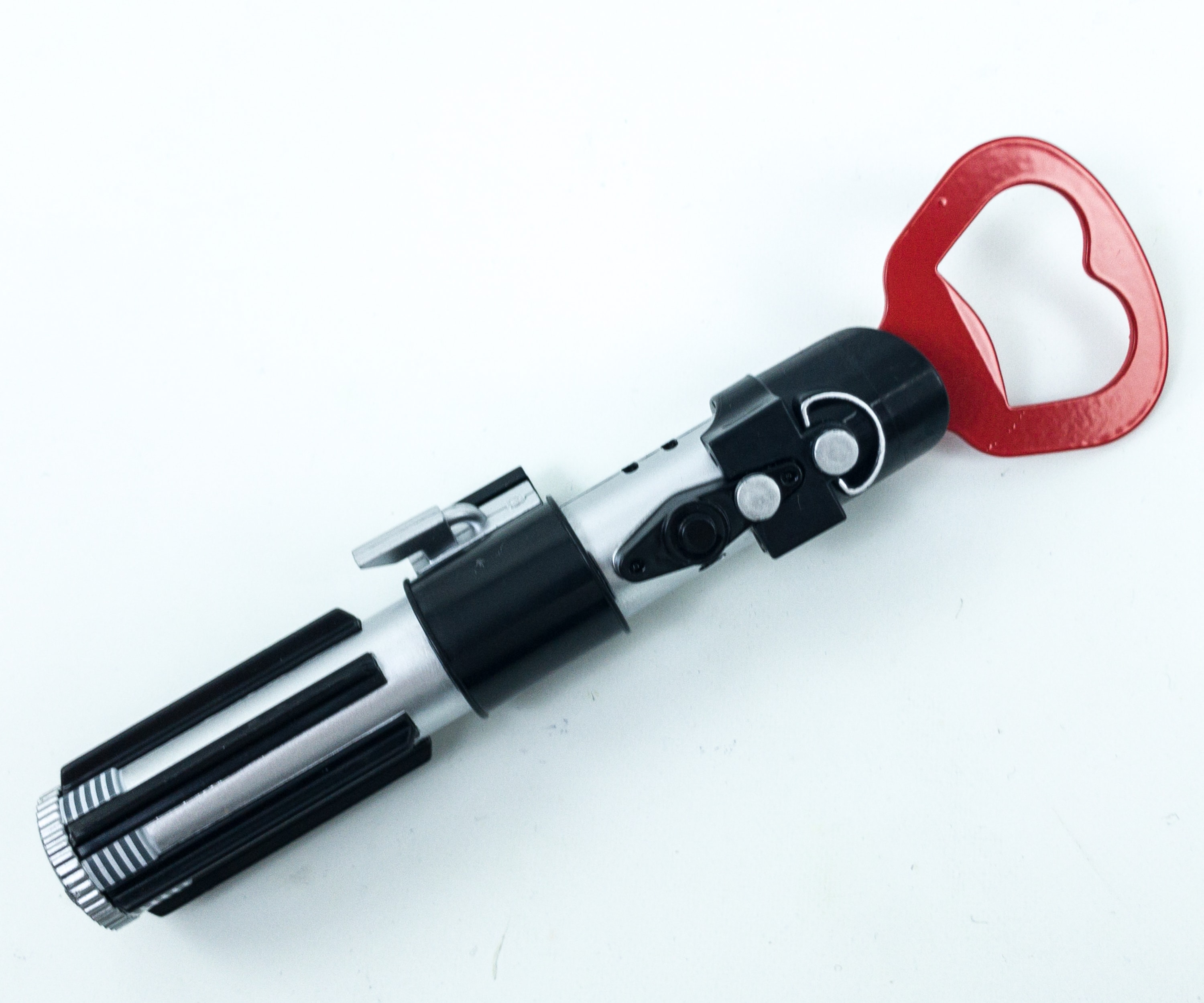 The bottle opener's handle is the very same handle of Vader's lightsaber. Instead of the laser sword, the other side reveals the kitchen tool in red!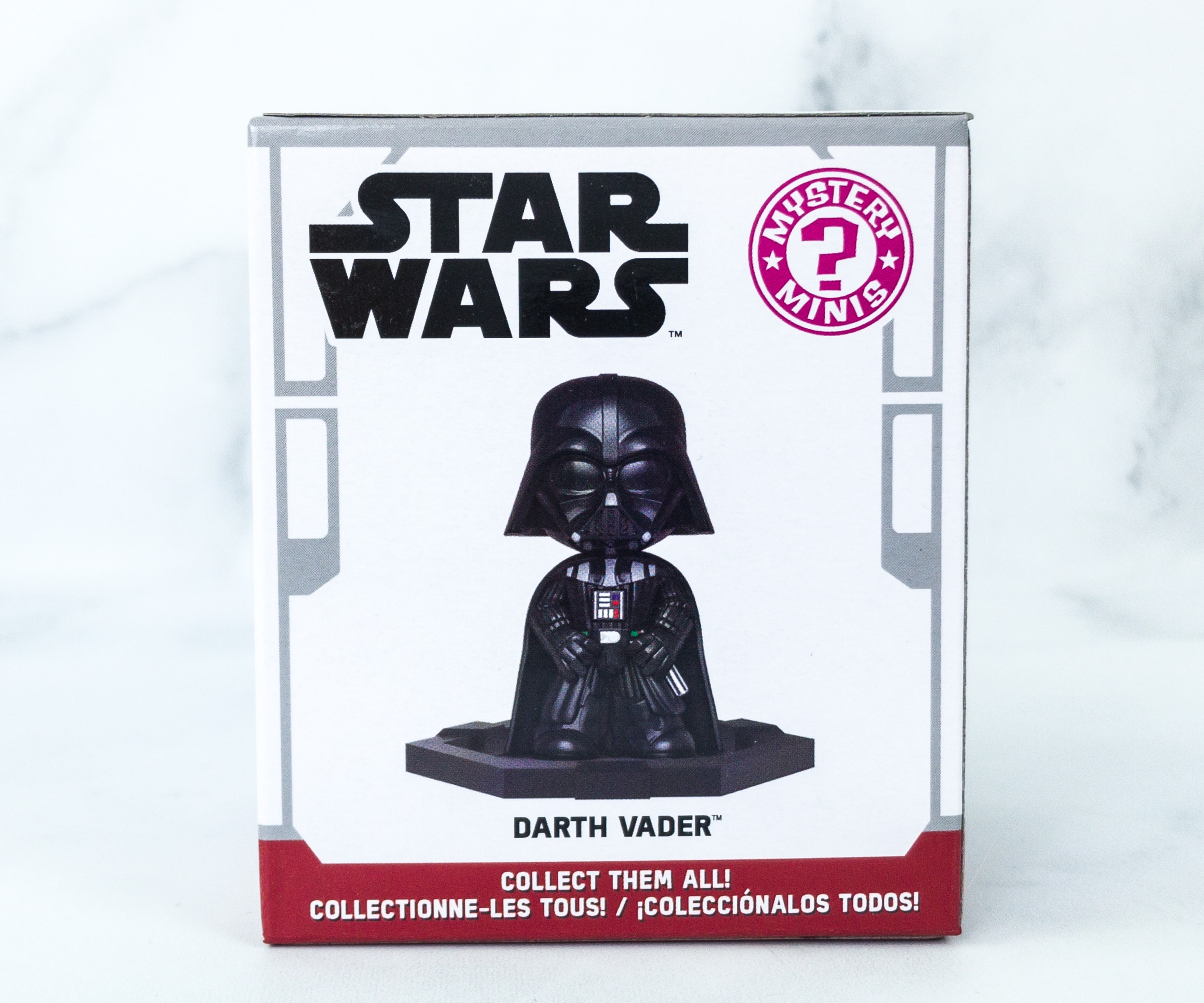 Darth Vader Mystery Minis. The mini-figure, of course, features the Sith Lord!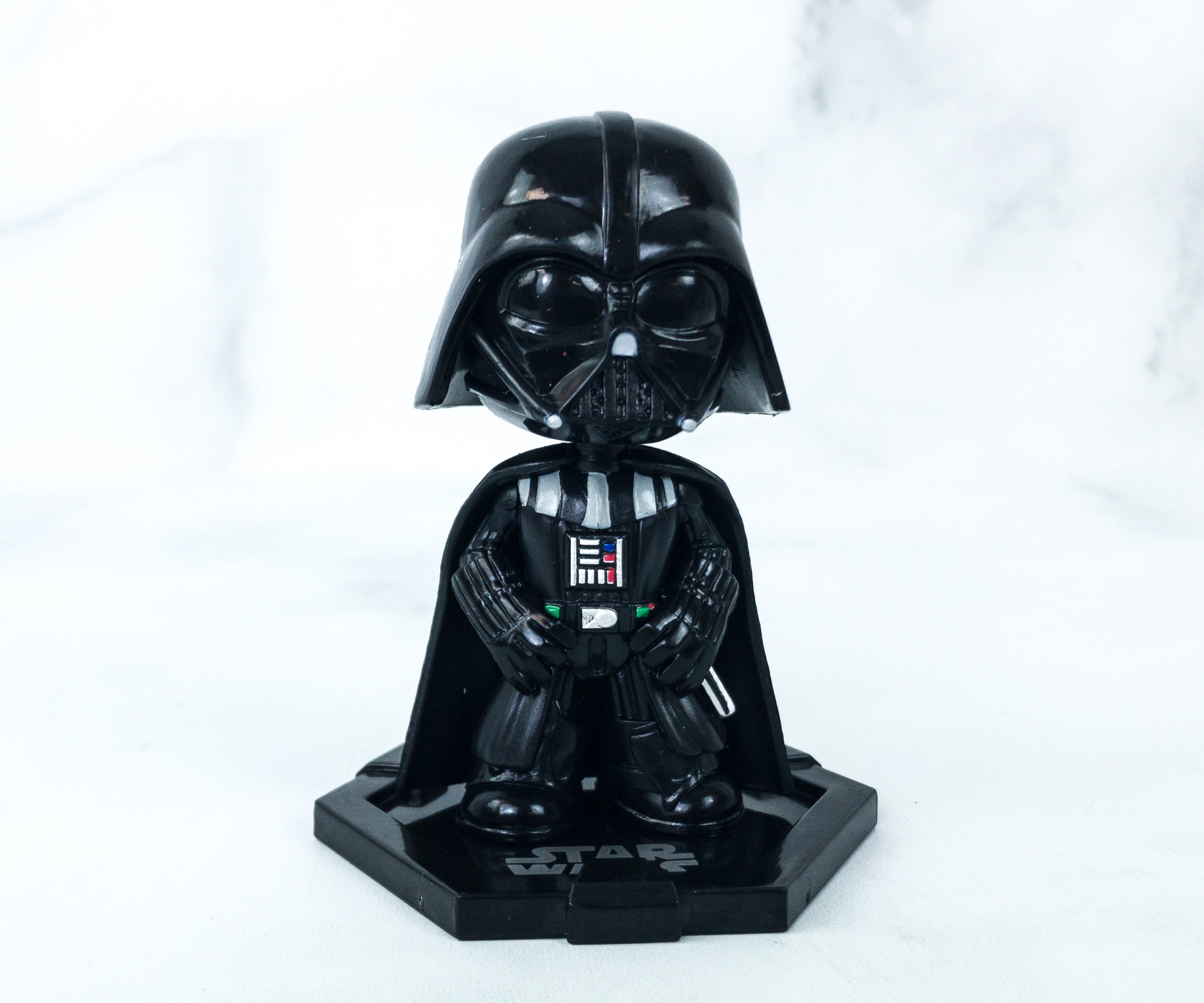 Mystery Minis are nice figures, and even though they're smaller than normal figures like POP!s, the details are impeccably captured!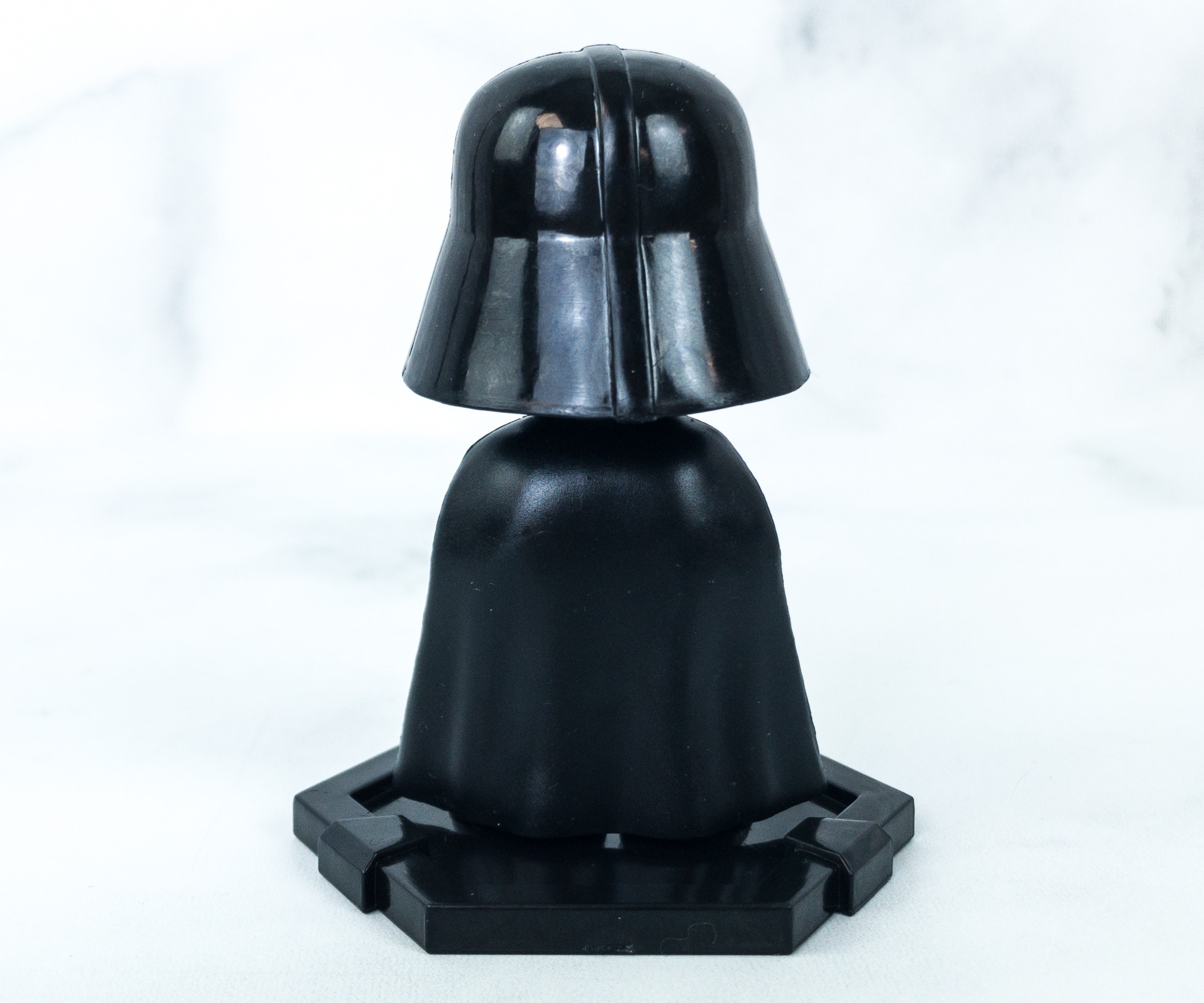 Darth Vader is an easily recognizable character even though he's all black! The figure even came with a base with the Star Wars branding printed on it.
Darth Vader POP!. Aside from the Mystery Mini, here's another Darth Vader figure, and this time, it's a bigger POP! which is a Smuggler's Bounty exclusive!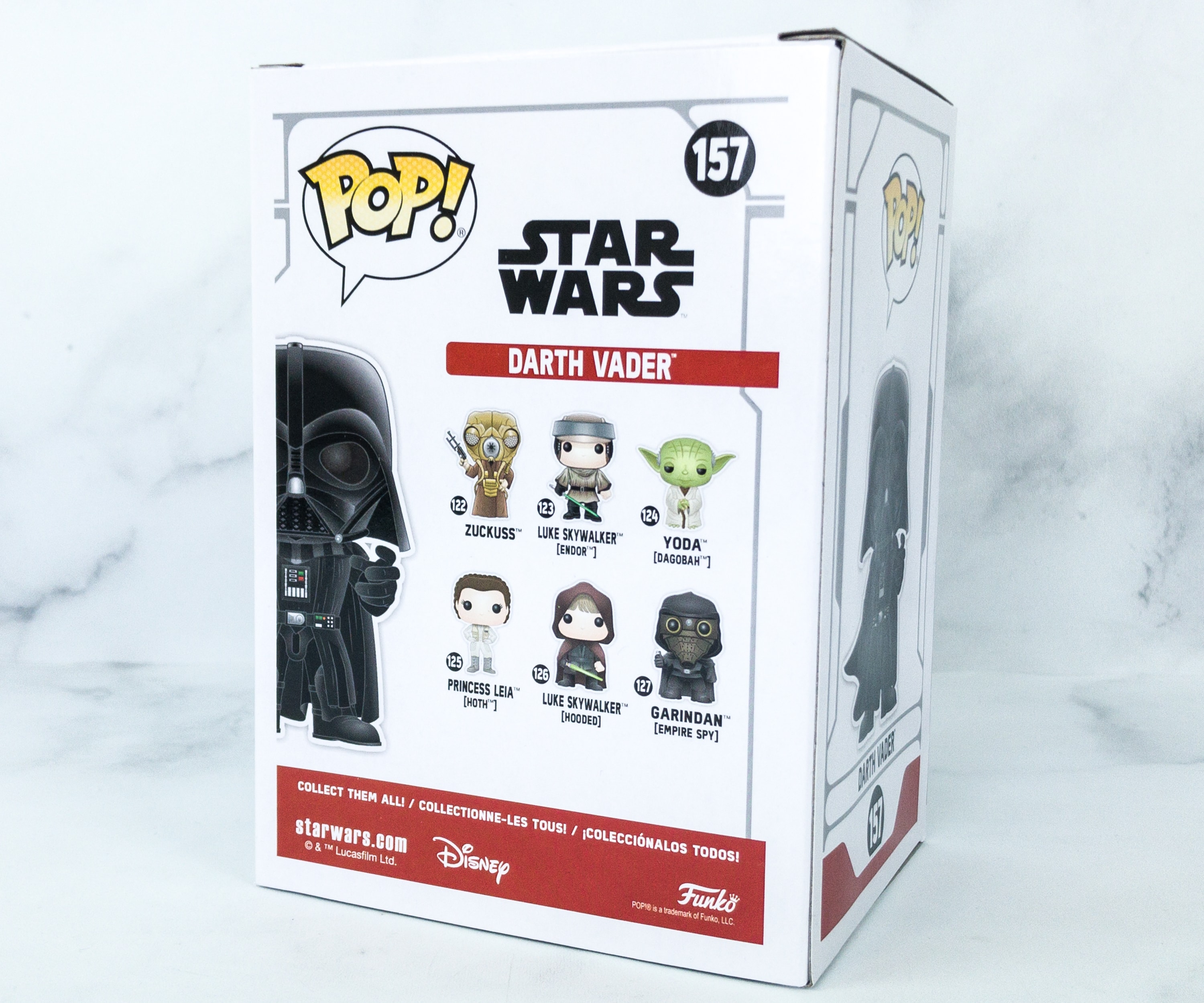 From this line of figures, you can also get Zuckuss, Luke Skywalker which has two versions, Yoda, Princess Leia, and Garindan.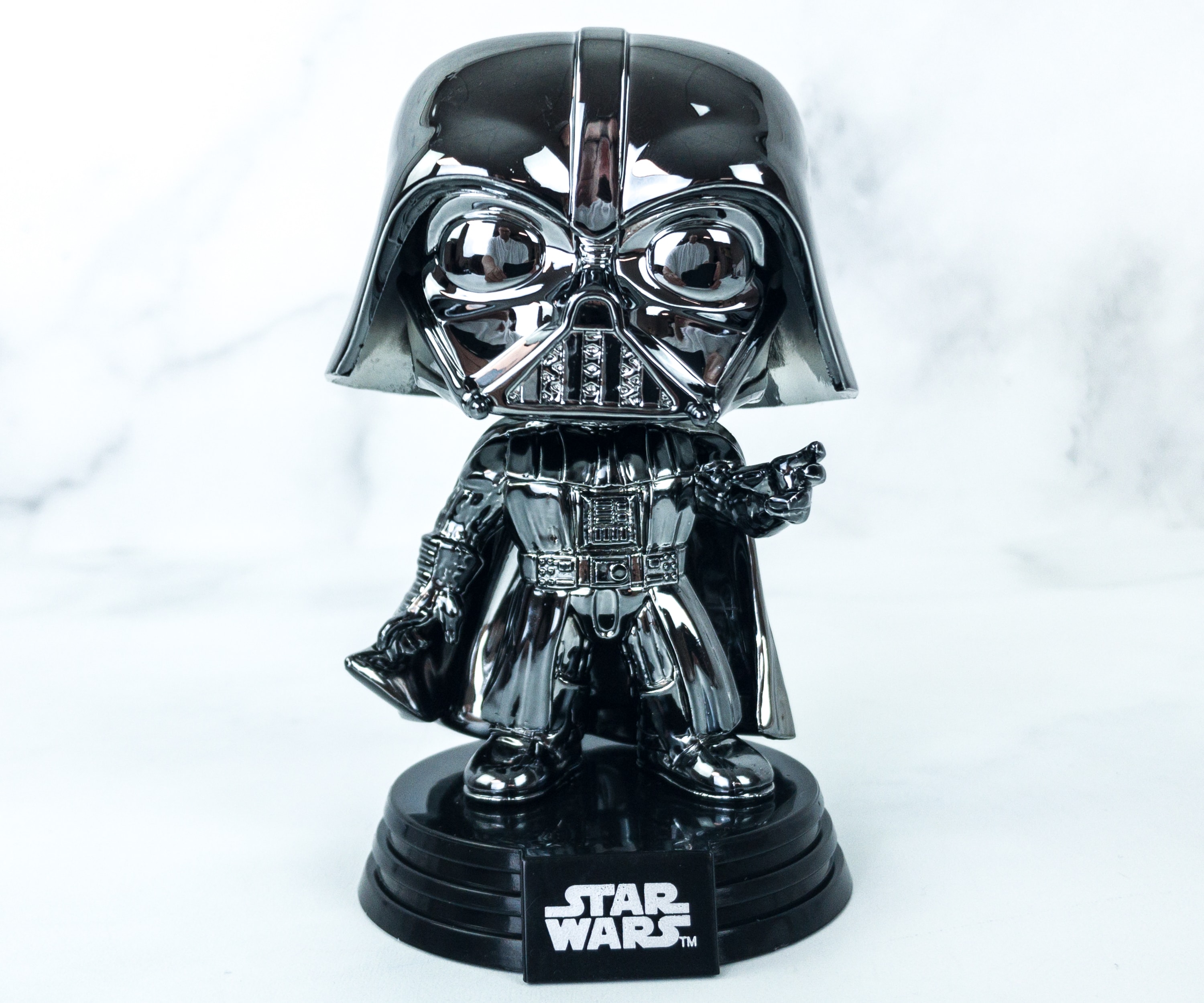 Like most POP!s, the characters are well-presented and awesomely detailed.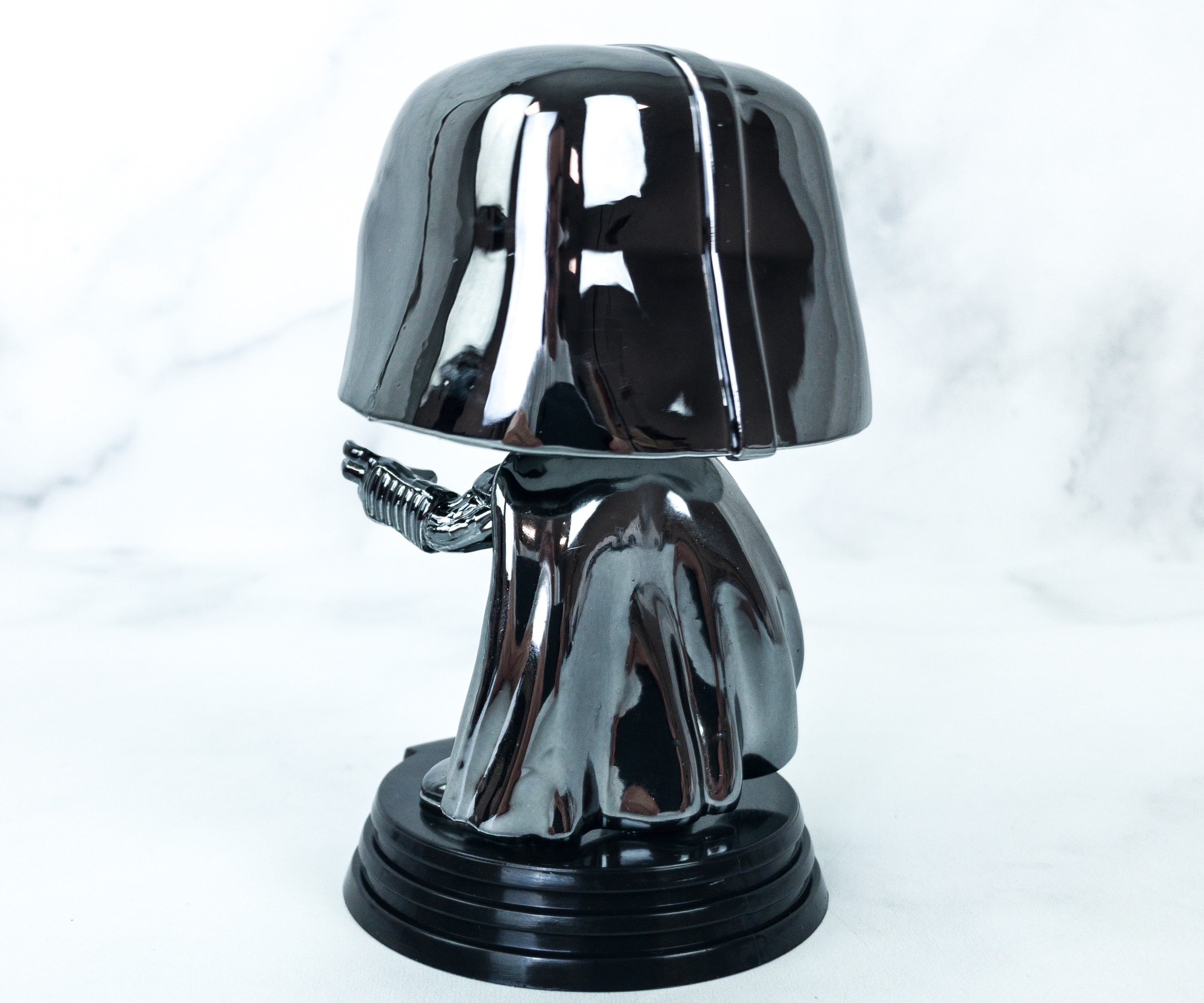 Even from the back, it looks so shiny!
Darth Vader may be the main antagonist of the series, but getting a box full of Vader-themed stuff is still really precious for all Wookies out there! He's an important character and the story wouldn't be as interesting and awesome if not for great villains like him! I really like the figures, no matter how big or small they are. I also like the bottle opener, and the handle is amazing as it features Darth Vader's lightsaber. The shirt is my favorite item from this box!  Overall, this is another must-have box for the Star Wars fans, especially those who went for the Dark Side!
What do you think about the June 2019 box?