Owl Crate is a monthly subscription of books and bookish items. Each OwlCrate contains one new Young Adult novel, as well as 3-5 other bookish items all matched to the monthly theme. OwlCrate always sends the best items to go along with their theme with the hottest new books out there.
DEAL: Use coupon code HELLO15 to save 15% on your first subscription!
June's theme is LIBRARIES OF WONDER. The boxes always come packed full with the info cards right on top so you get them as soon as you open the box.
OwlCrate always has the best info card prints. One side is a print representing the theme and the other side is the information for the box contents.
The information card tells a little bit about all the items in this month's box along with little comments on why they were selected or other fun tidbits. The theme follows through even with the info. It is always decorated to go along with that month.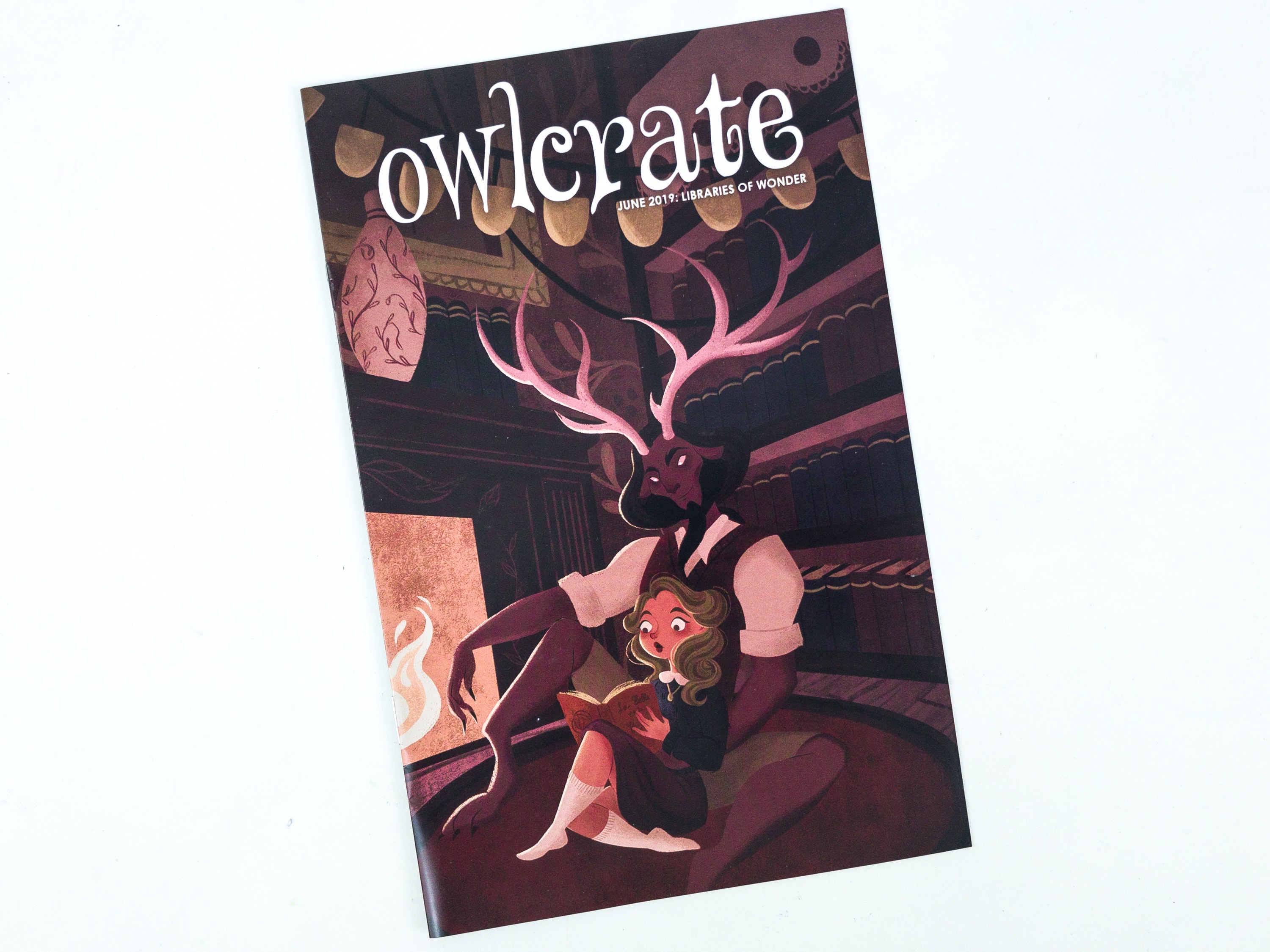 There's also a booklet included each month. The booklet includes a comparison of the OwlCrate cover to the Regular cover!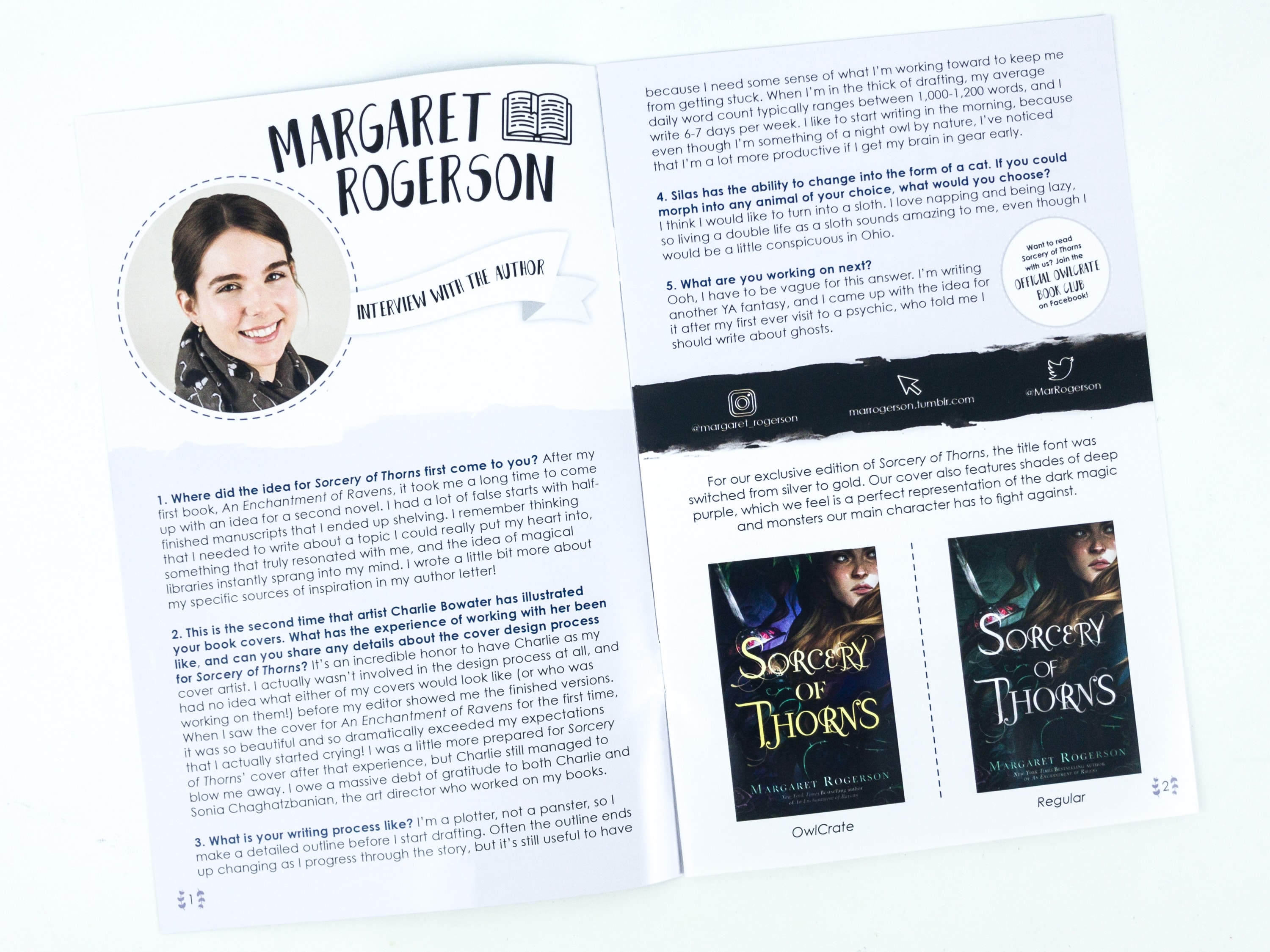 It also features an interview with the author. This month, it's Margaret Rogerson!
There are more fun activities and interesting features! There's also an interview with a designer, Hey Atlas Creative!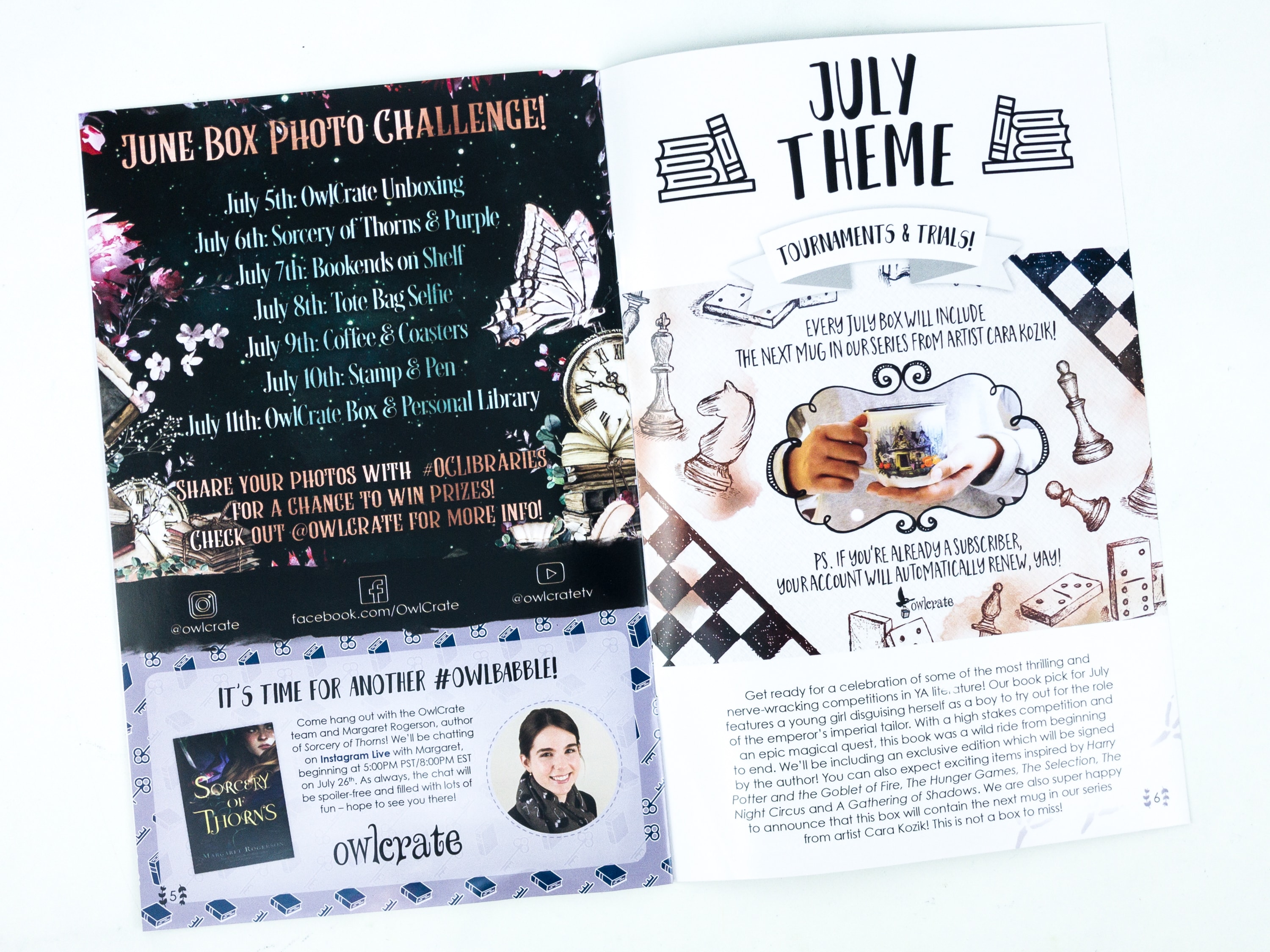 If you want to join the Photo Challenge, the mechanics are found on this page. They also provided the theme for next month's box.
Everything in my June OwlCrate box.
Brio and Brandish Enamel Pin. This month's collectible pin features a kitty beside a stack of books, and it's designed by Brio and Brandish.
It's a two post pin, as the pin is quite larger than the usual pins we get.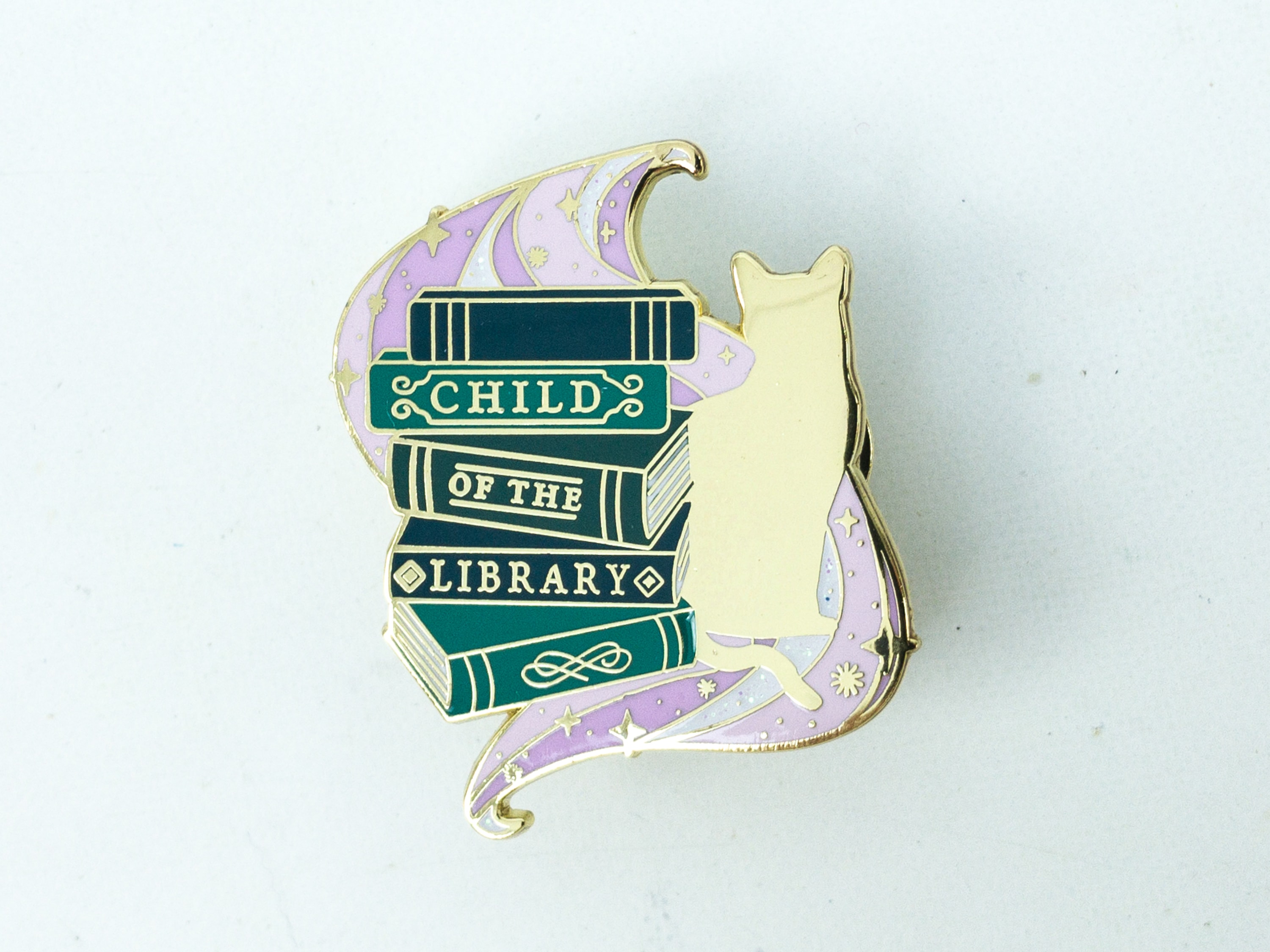 It's really adorable. I like how magical it looks with that sparkling purple wave background!
Book Beau Belle's Library Coffee. Here's an exclusive item, a pack of coffee! The blend is called Belle's Library, which is nutty and bright. It's handcrafted by Cervantes Coffee and produced exclusively for Owl Crate.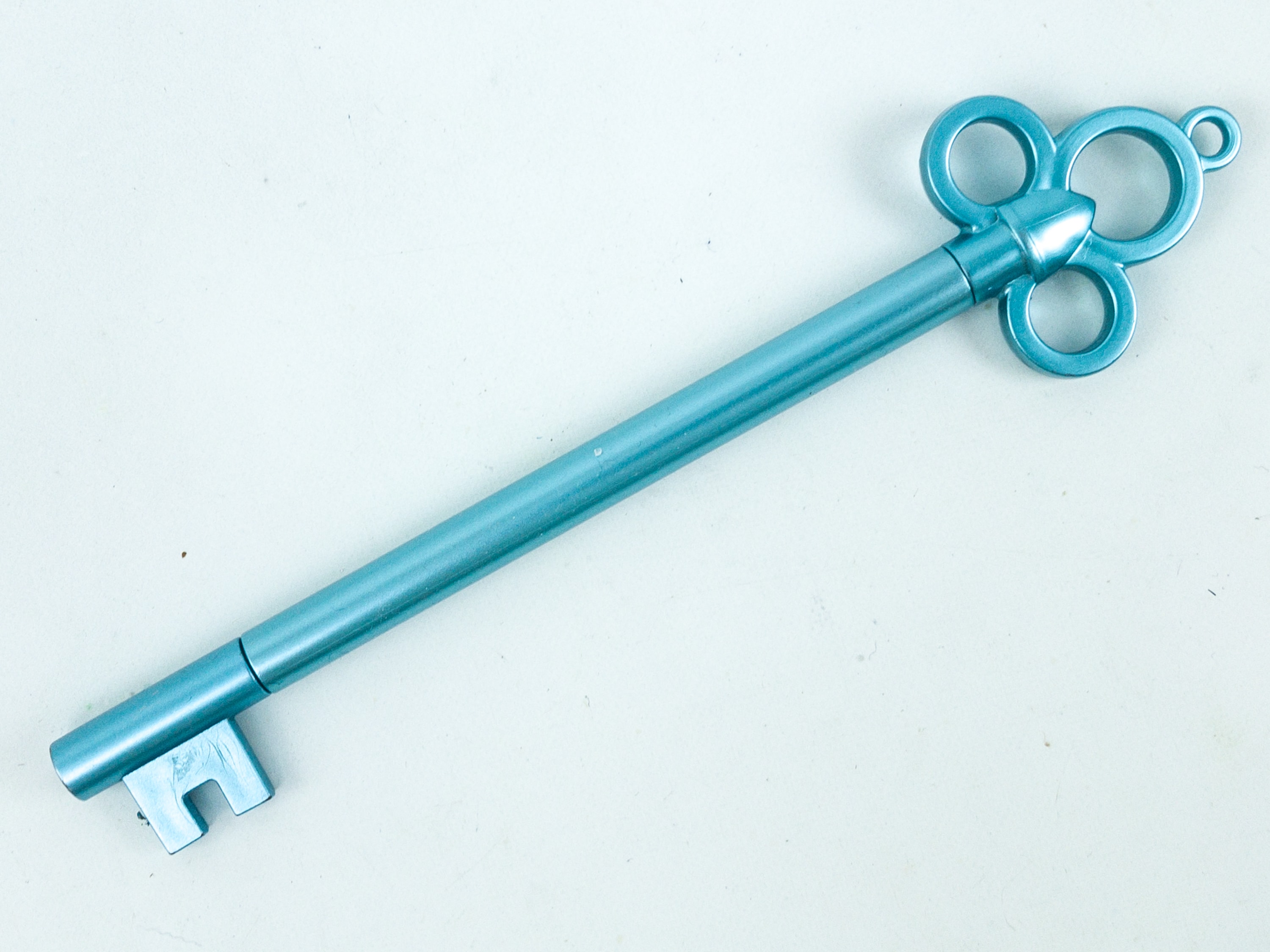 Key Gel Pen. This large key pen is really adorable! I even love the pen cap which is the key's ridges.
The gel pen writes clearly and neatly. The pen's top, which happens to be the key's head, also looks gorgeous!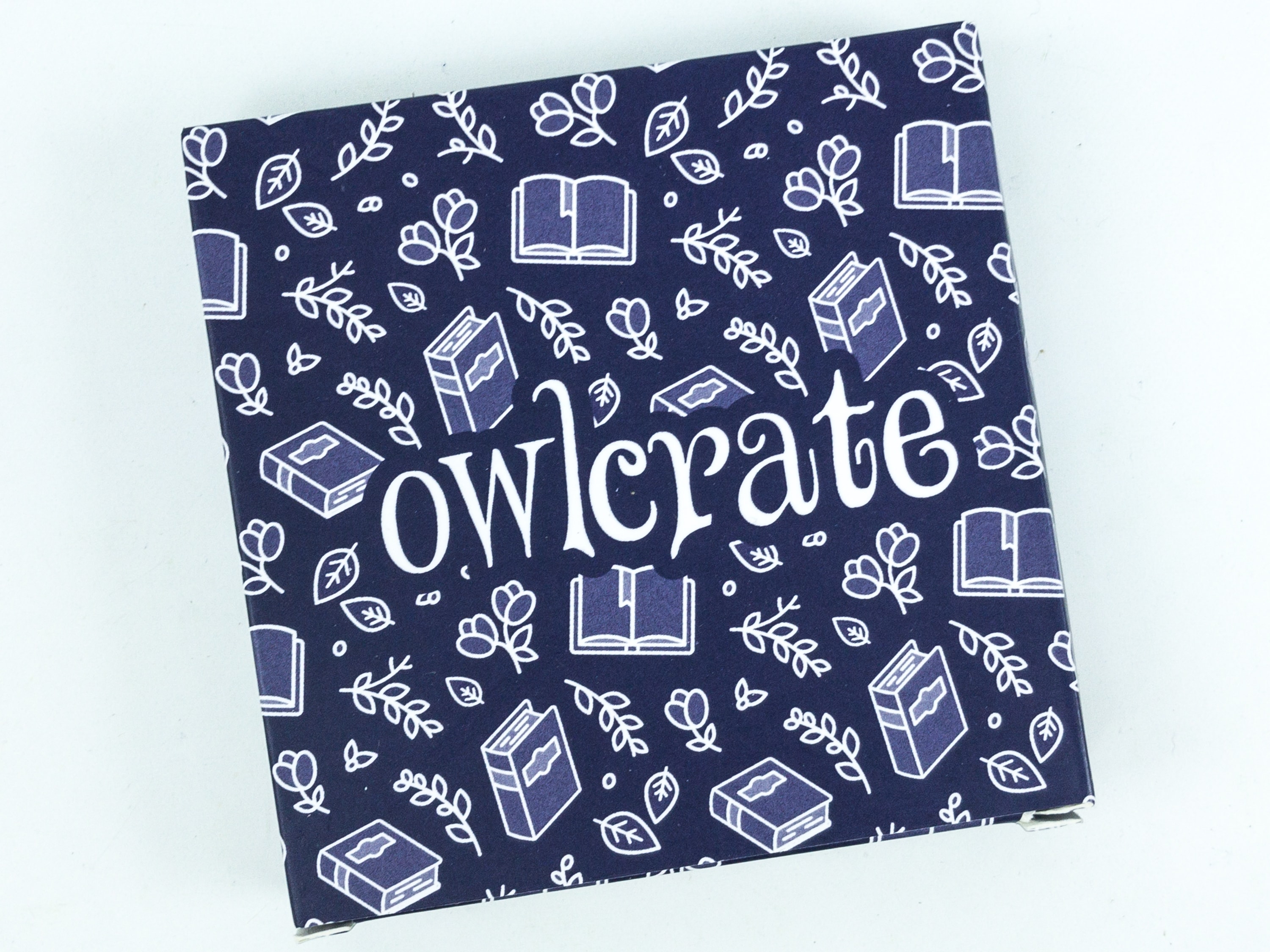 KDP Letters Coaster Set. The coaster set was packed in a nicely printed OwlCrate box!
The coasters were designed with love by KDP Letters. This set is also an OwlCrate exclusive!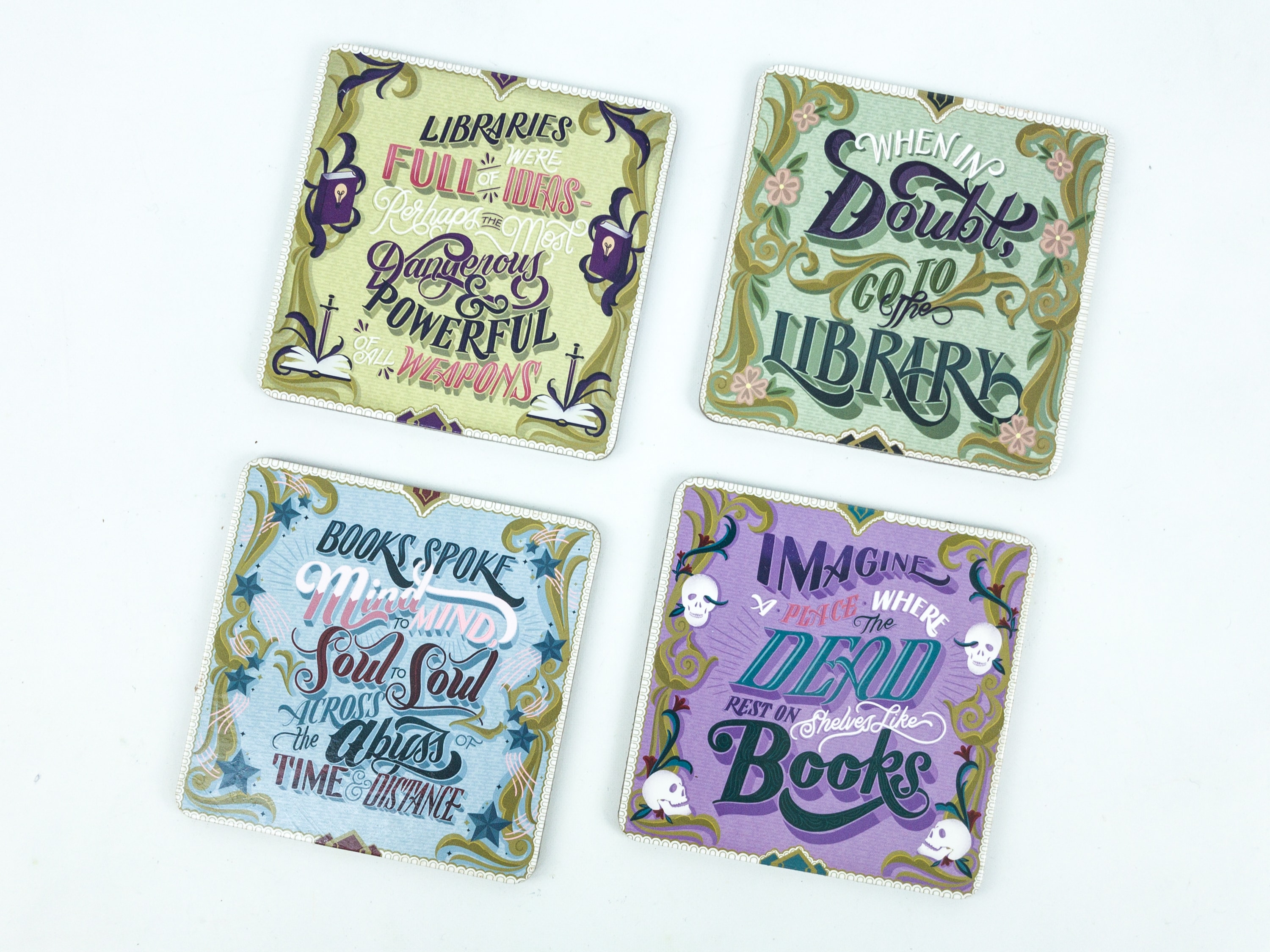 It comes in 4 beautiful designs, which all talk about libraries!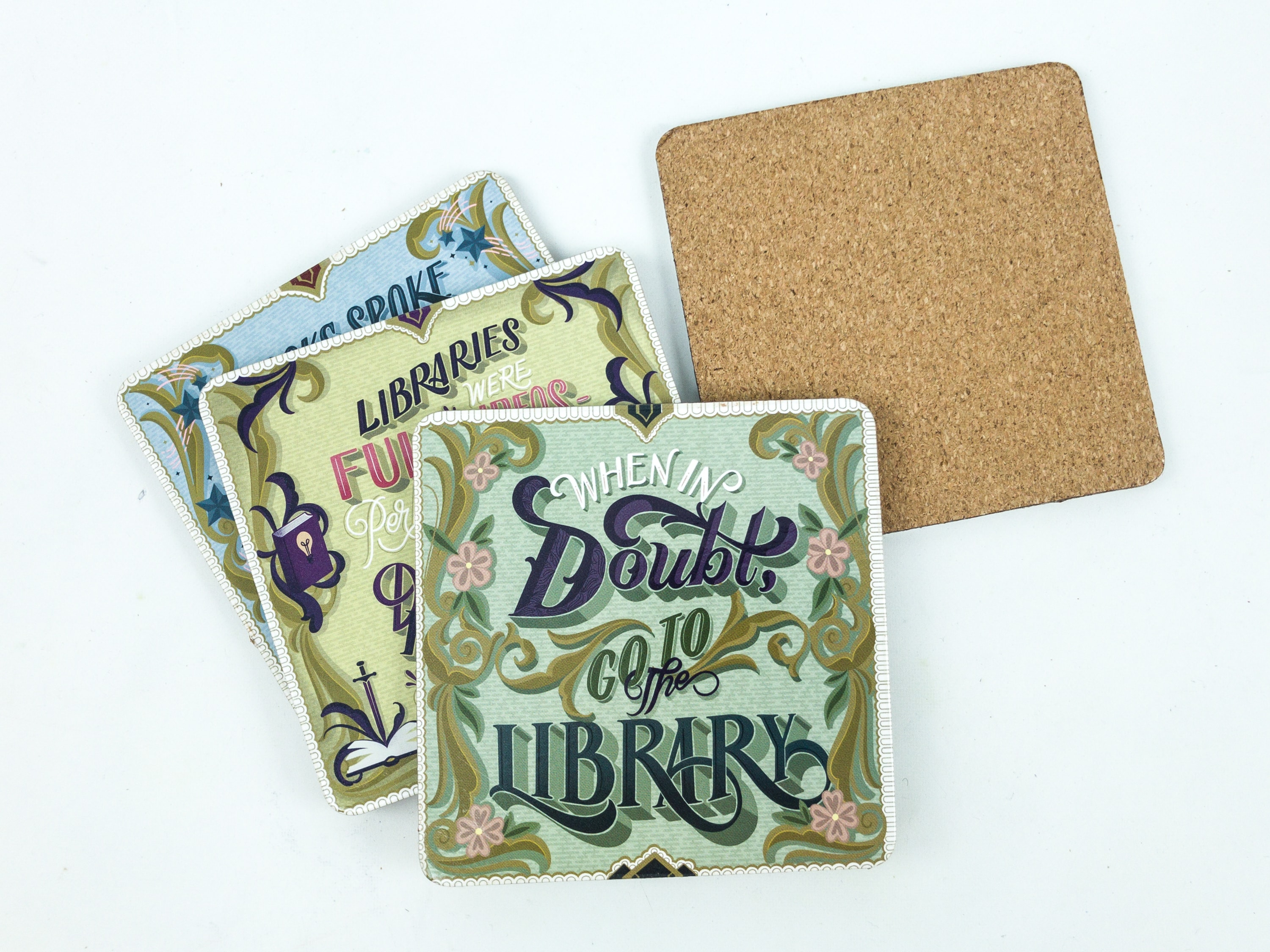 Each coaster has a cork bottom which prevents them from slipping.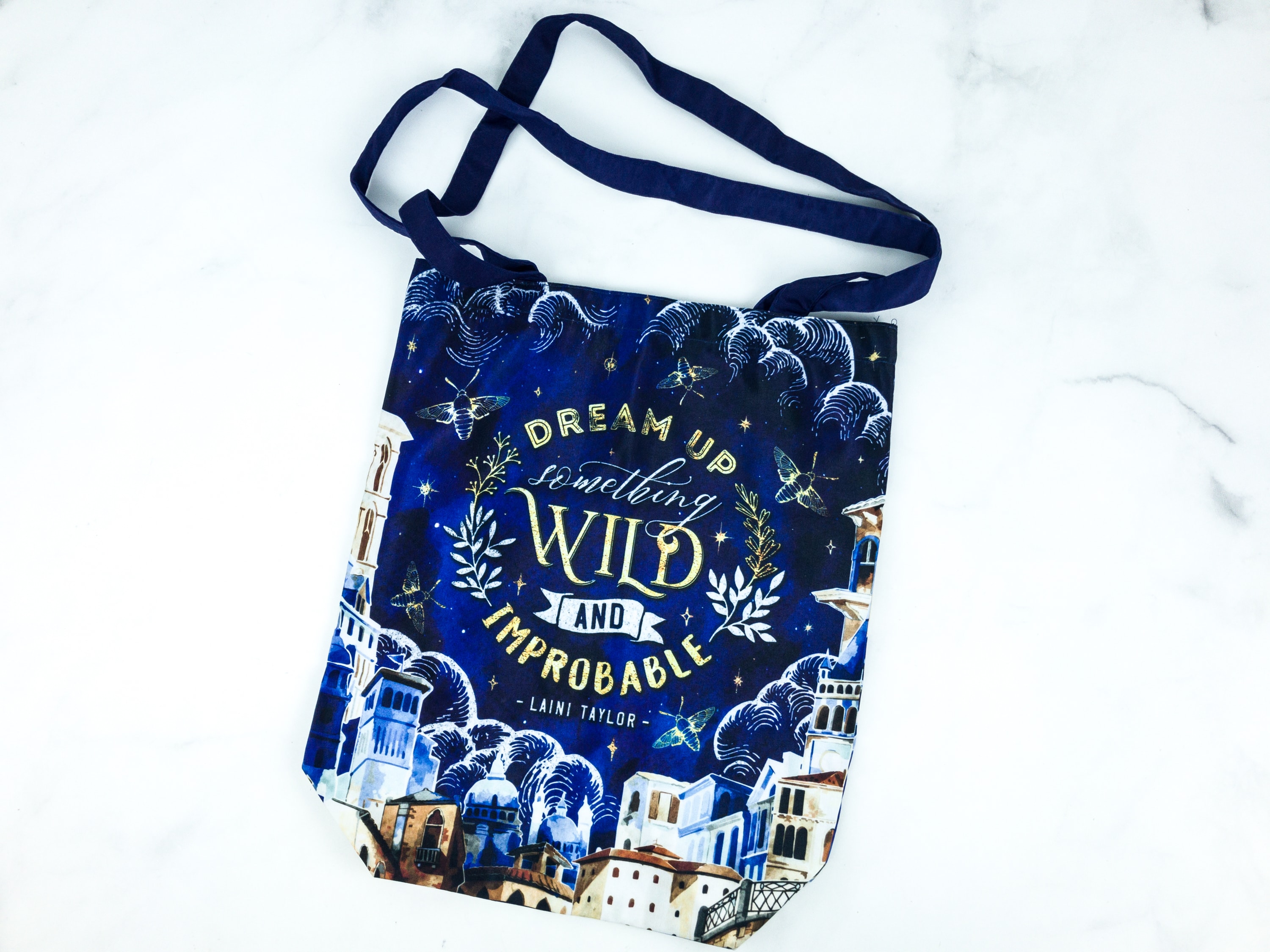 Stella Bookish Art Tote Bag. I got a new bookish tote bag where I can stash books and other items!
I love the dominant dark blue color of the tote! It even features Laini Taylor's quote which says…
Dream up something wild and improbable.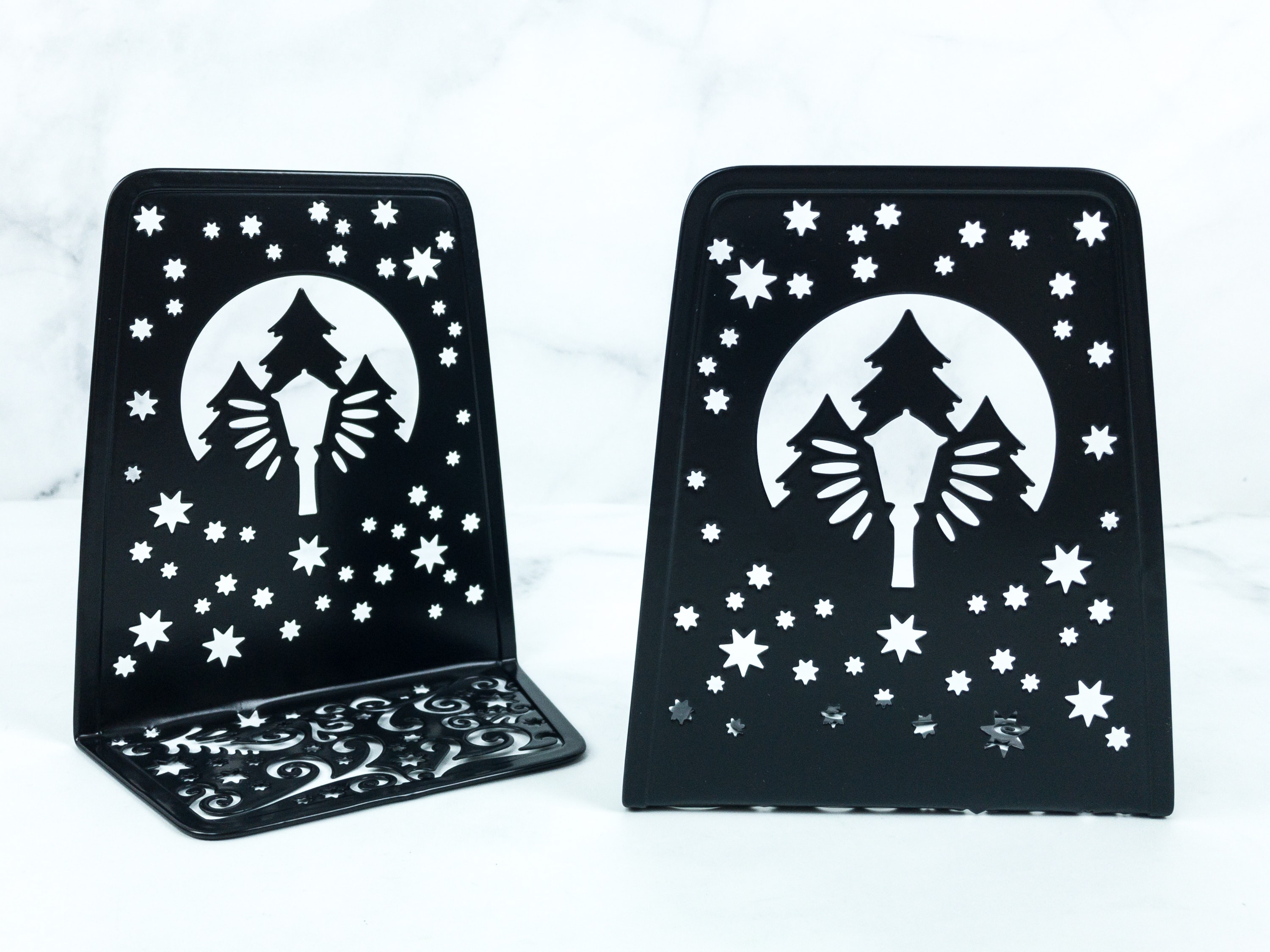 Hey Atlas Creative Metal Book End Set. These beautiful bookends will help me keep my desk organized Made by Hey Atlas Creative, the bookends feature a starry design, with a light post in the middle and some trees.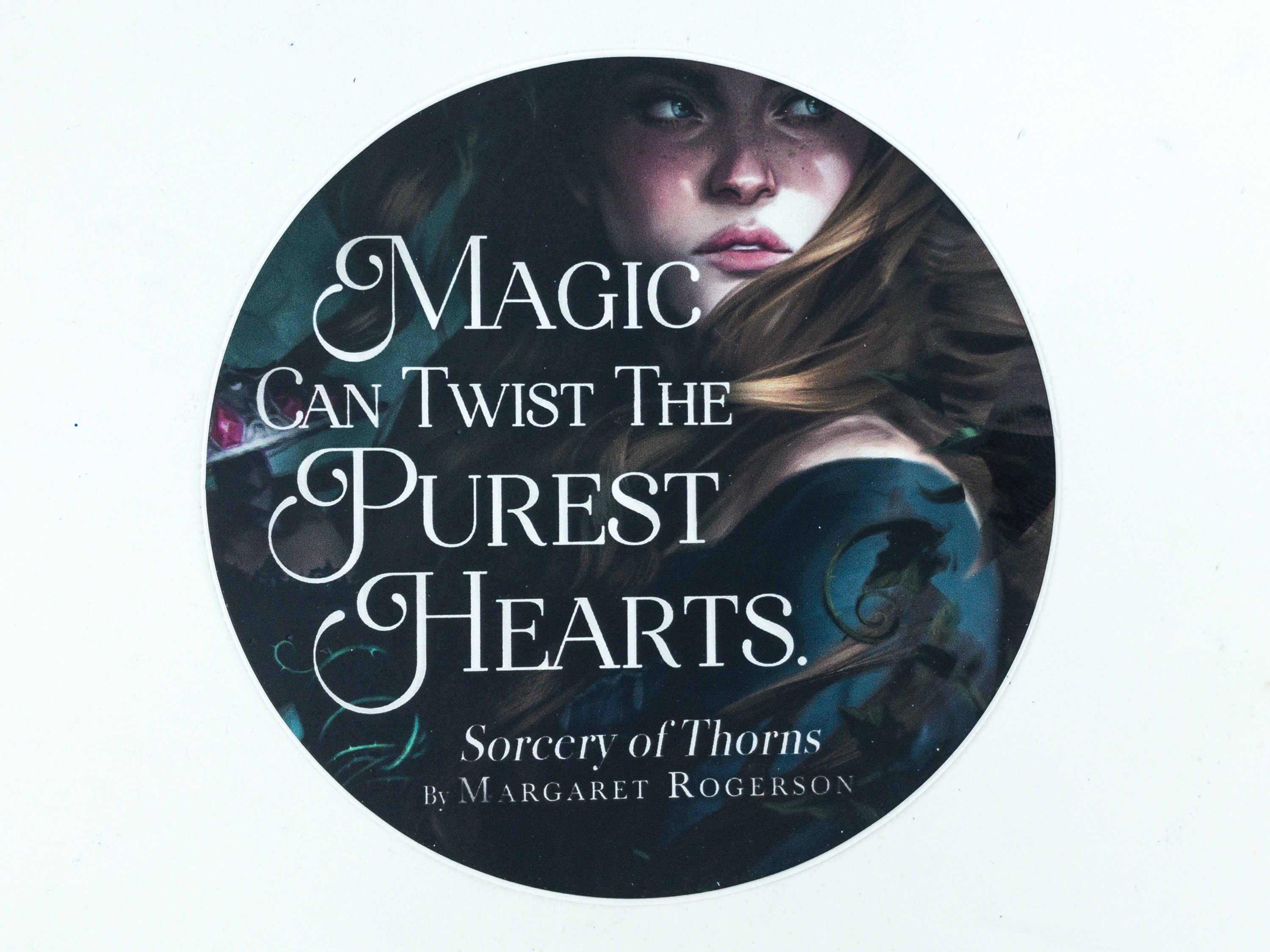 There's also an included sticker.
The card that came with the book has the same design as the book's front cover.
At the back is a note from the author.
There is a sticker on the outside, letting us know that it is exclusive. I peel this sticker off and place it on the inner sleeve of the jacket.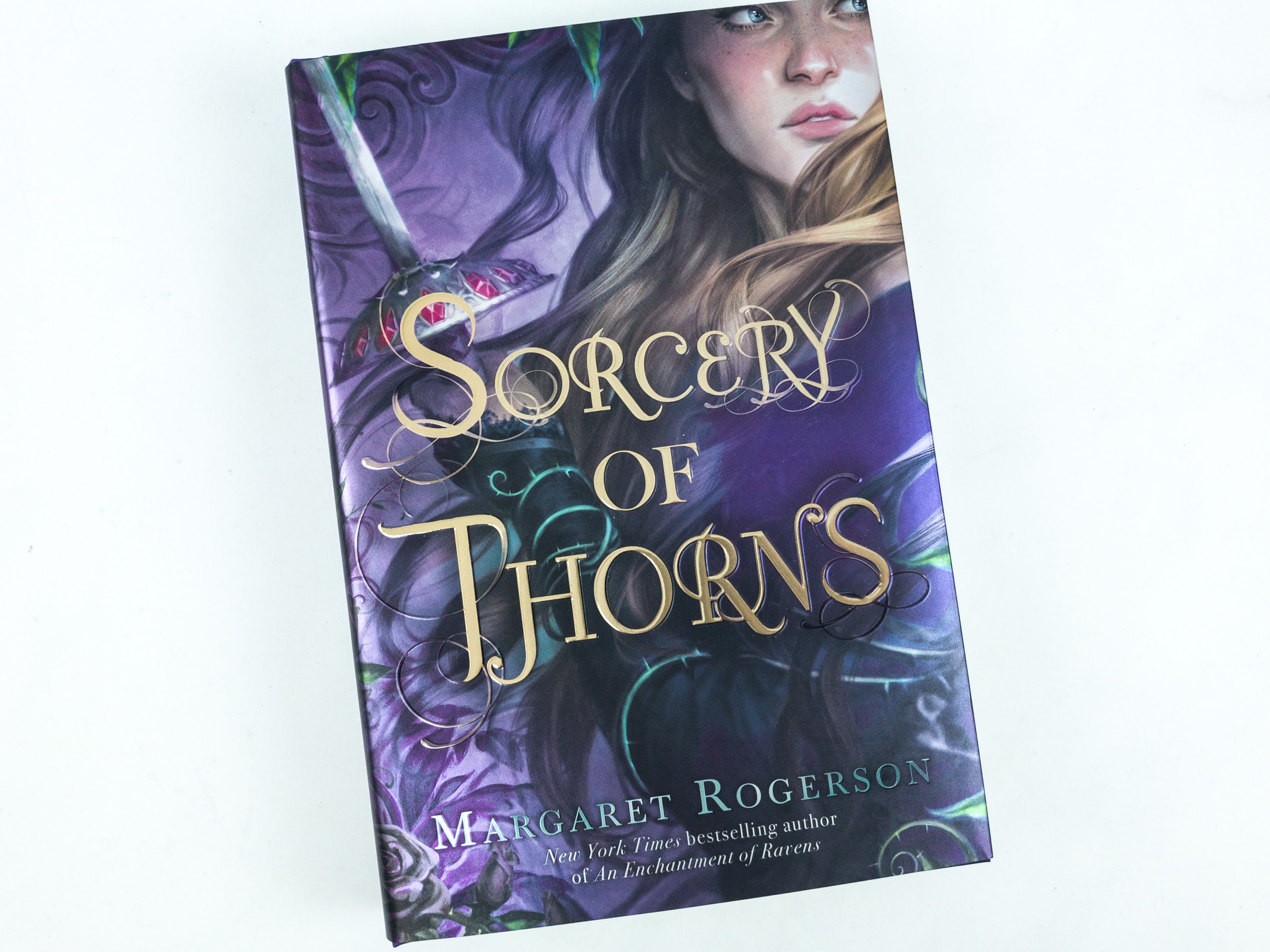 Sorcery of Thorns by Margaret Rogerson ($12.32)
From the New York Times bestselling author of An Enchantment of Ravens comes an imaginative fantasy about an apprentice at a magical library who must battle a powerful sorcerer to save her kingdom.

All sorcerers are evil. Elisabeth has known that as long as she has known anything. Raised as a foundling in one of Austermeer's Great Libraries, Elisabeth has grown up among the tools of sorcery—magical grimoires that whisper on shelves and rattle beneath iron chains. If provoked, they transform into grotesque monsters of ink and leather. She hopes to become a warden, charged with protecting the kingdom from their power.

Then an act of sabotage releases the library's most dangerous grimoire. Elisabeth's desperate intervention implicates her in the crime, and she is torn from her home to face justice in the capital. With no one to turn to but her sworn enemy, the sorcerer Nathaniel Thorn, and his mysterious demonic servant, she finds herself entangled in a centuries-old conspiracy. Not only could the Great Libraries go up in flames, but the world along with them.

As her alliance with Nathaniel grows stronger, Elisabeth starts to question everything she's been taught—about sorcerers, about the libraries she loves, even about herself. For Elisabeth has a power she has never guessed, and a future she could never have imagined.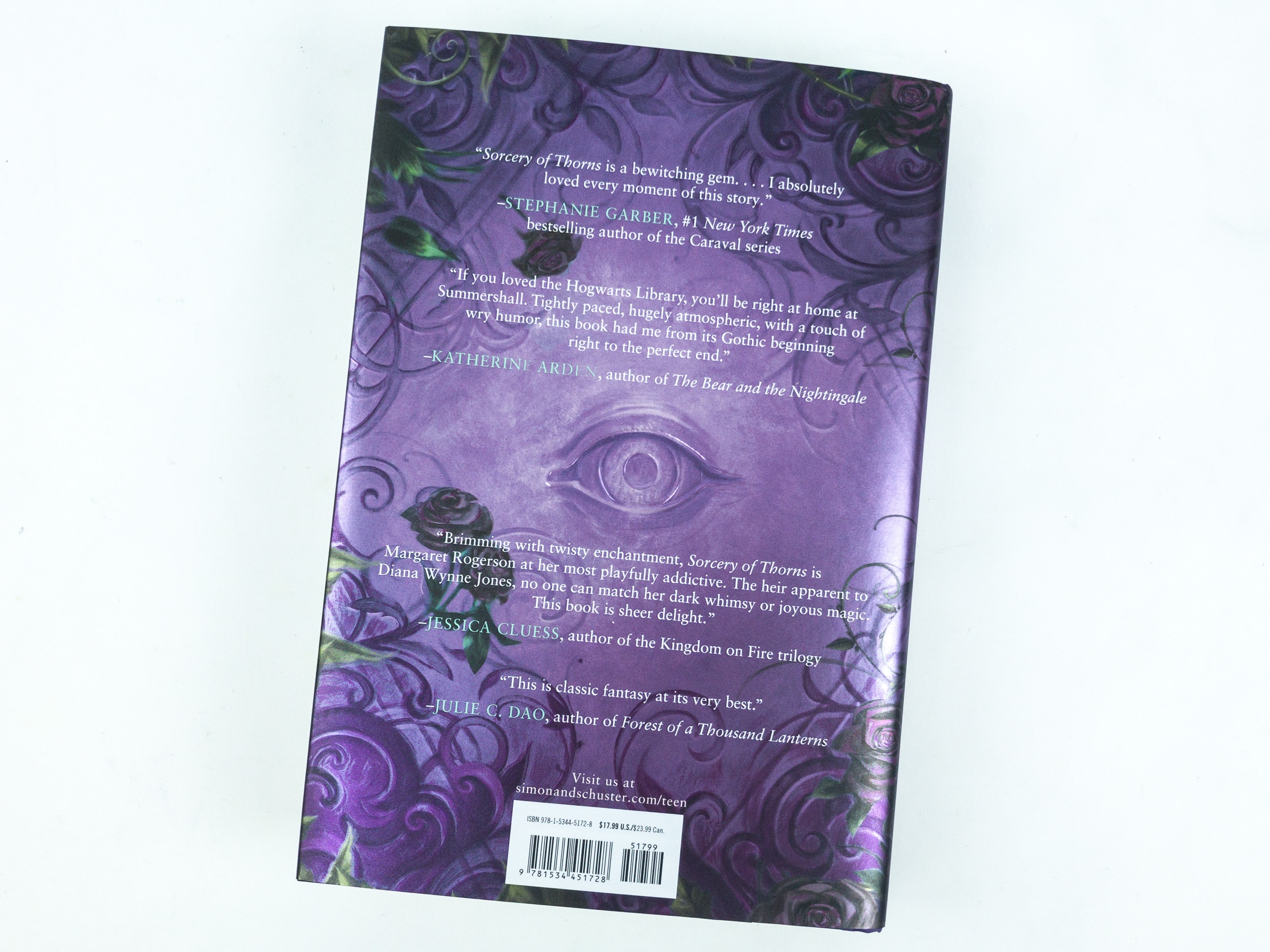 The back of the book features some brief reviews from some best-selling authors.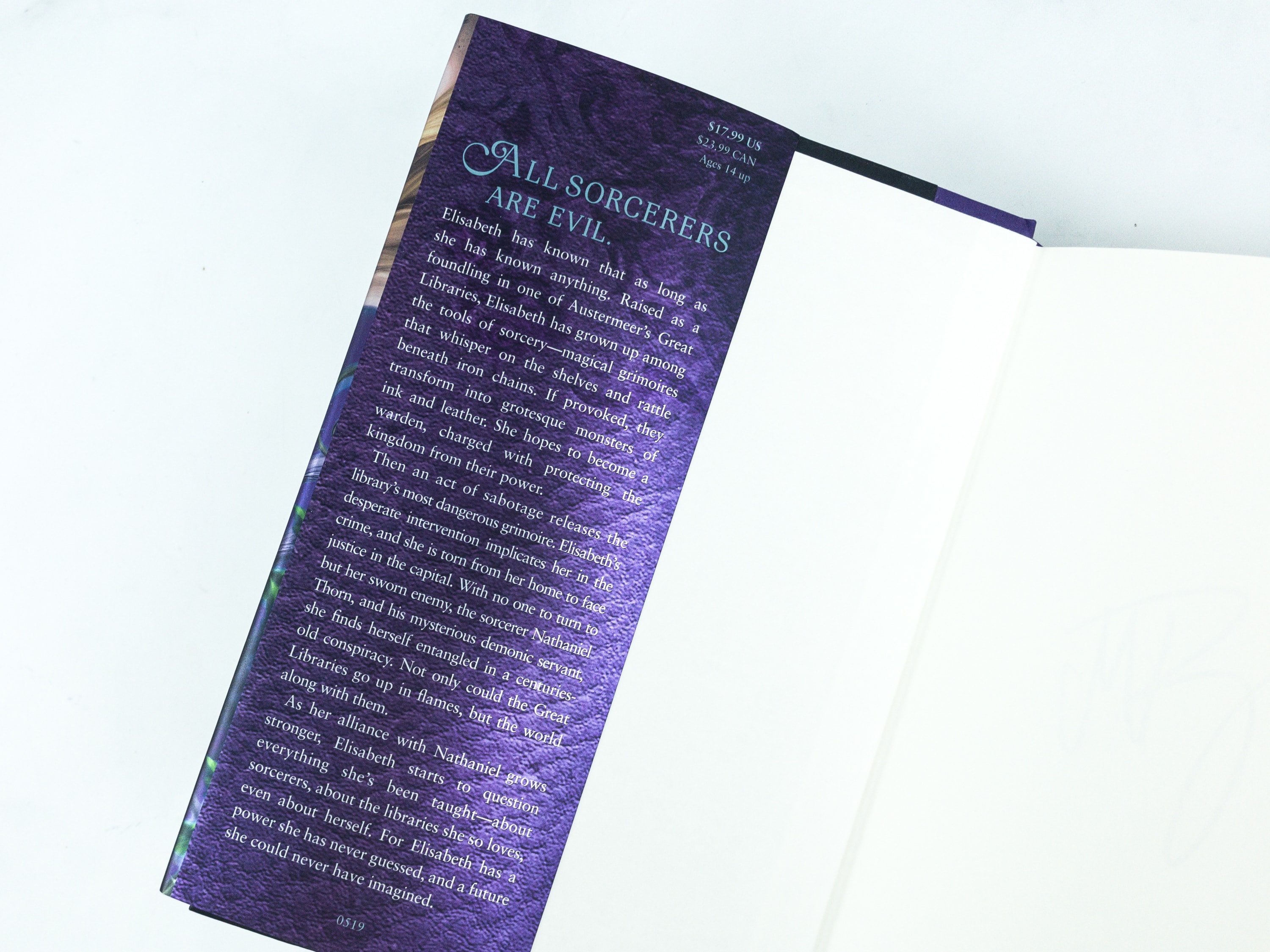 The inside flap of the dust jacket has the story's synopsis.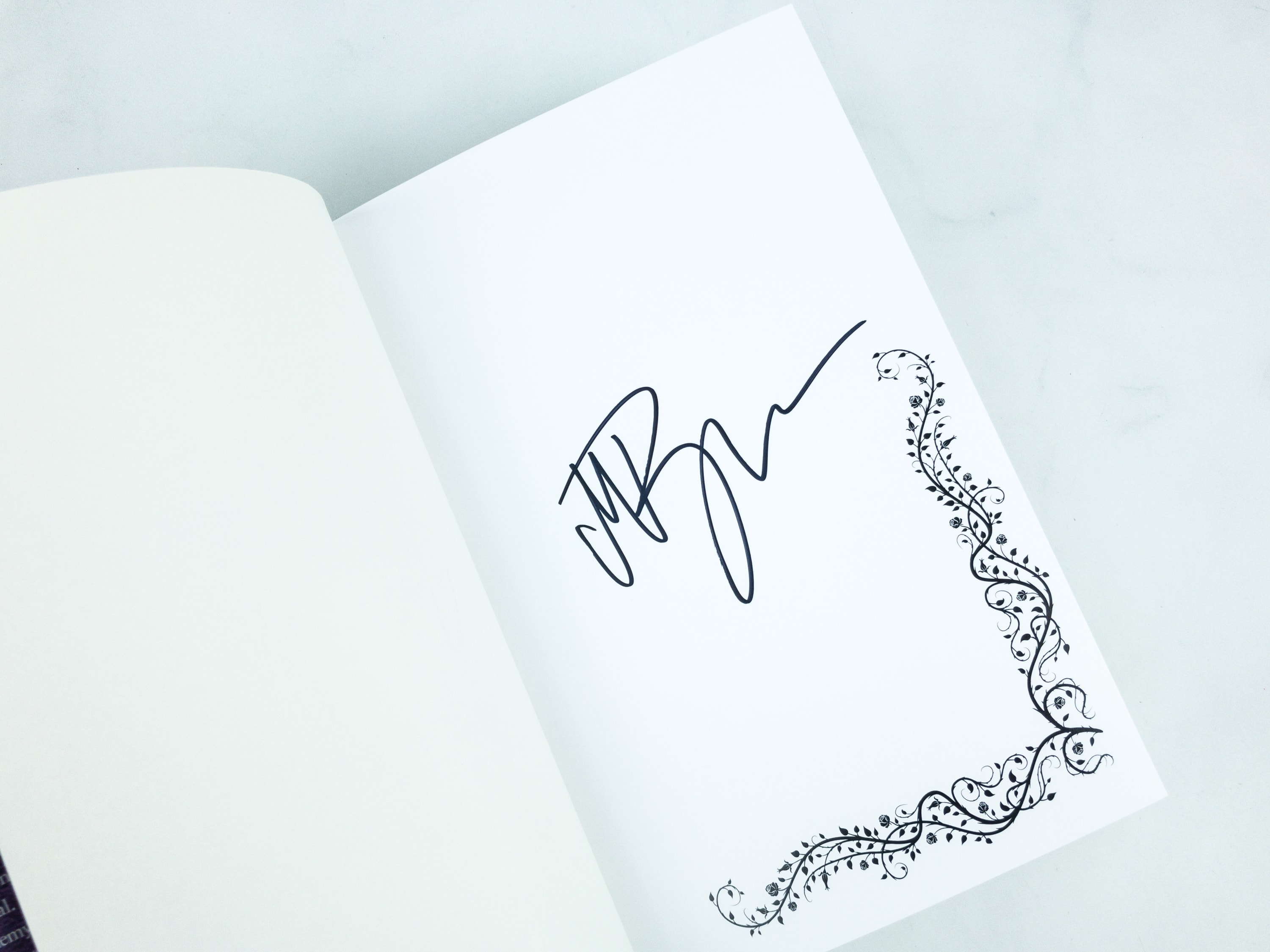 The book is also signed by the author.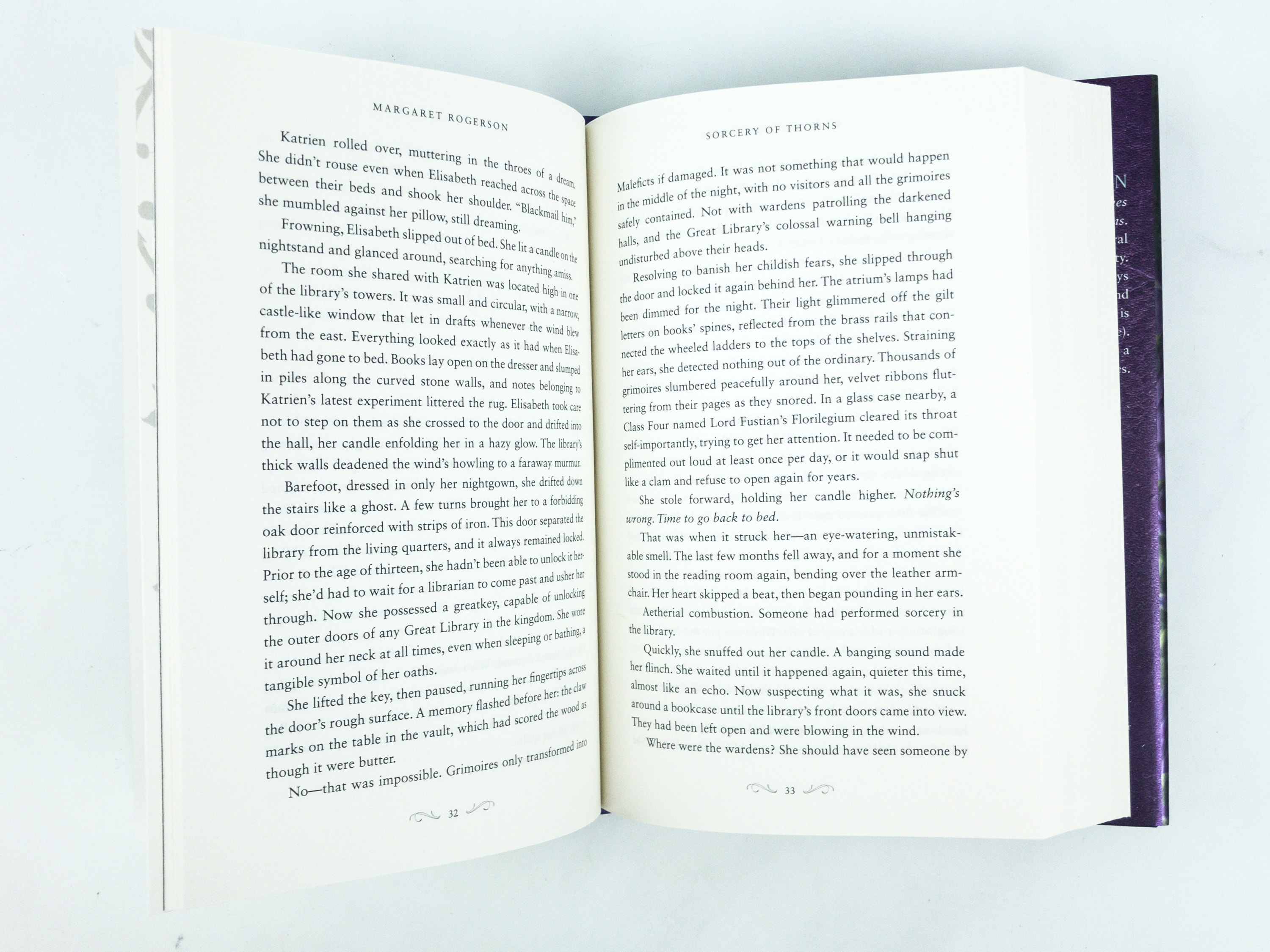 It's a story of fantasy that features magic, libraries, and even monsters!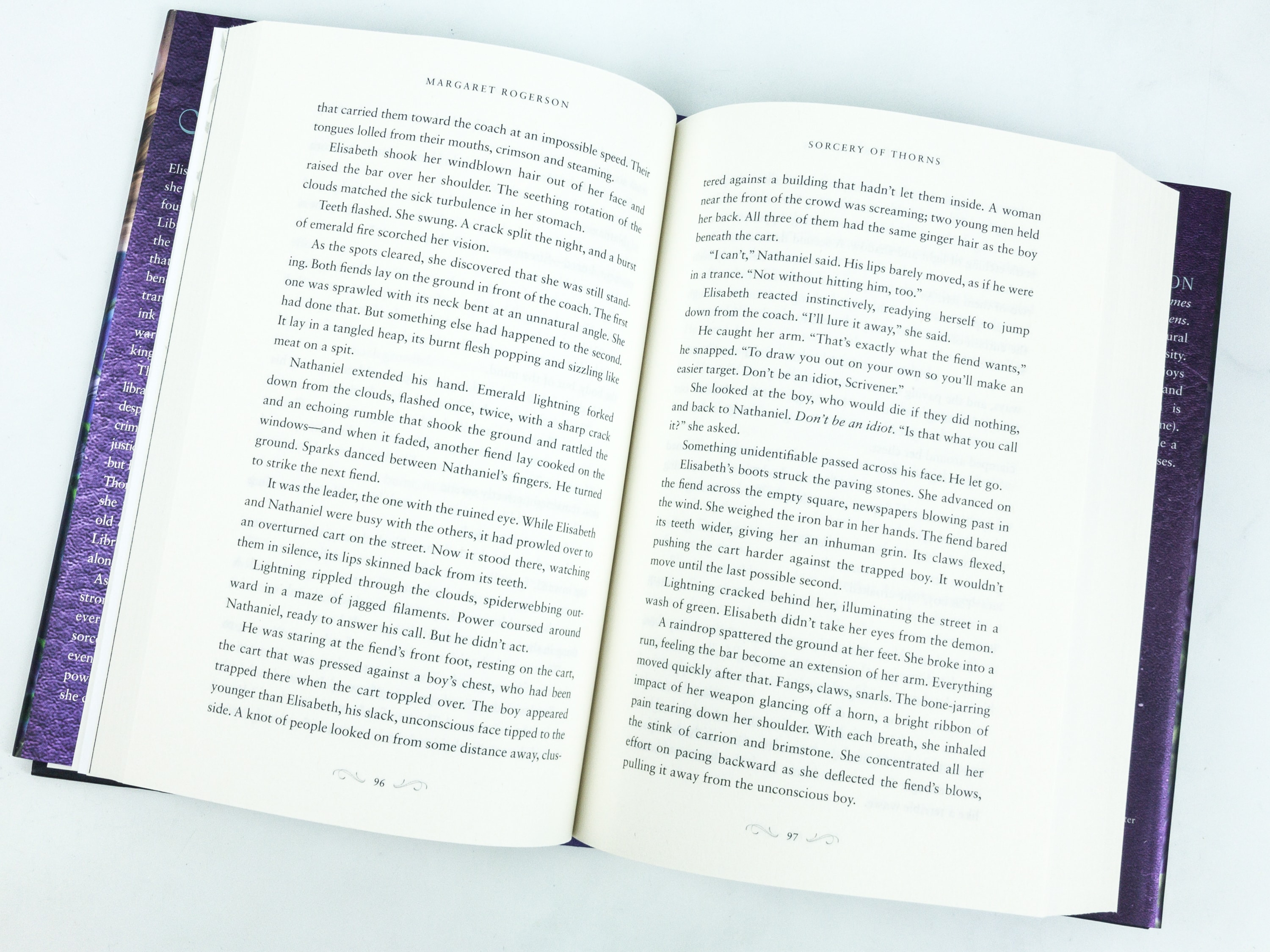 Your imagination will be triggered and tickled by the story. You may even end up like Elisabeth questioning everything about and around her! It's a nice read and once you start, you will find it hard to put the book down!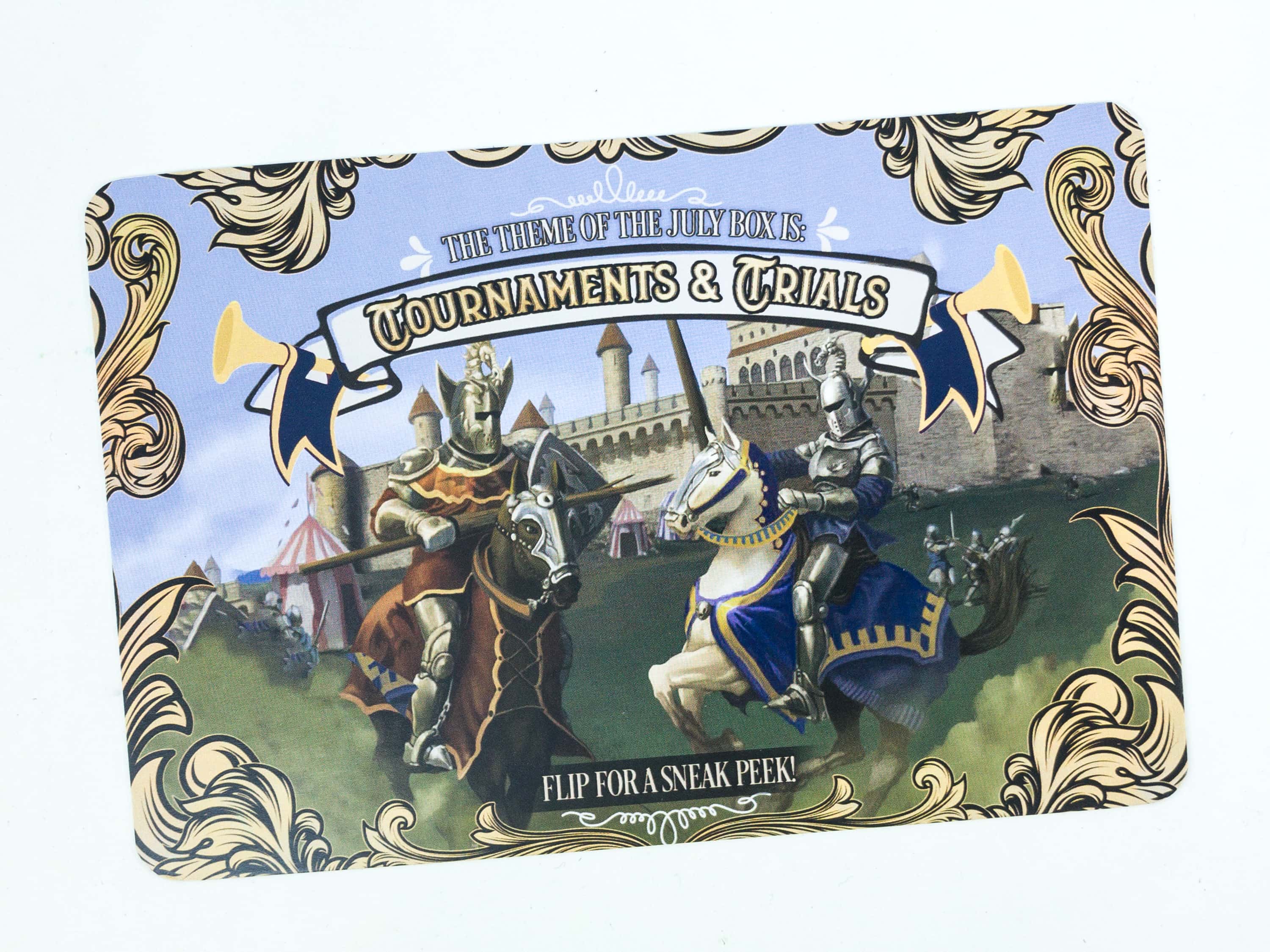 They also included a card that tells us about the July box's theme, which is Tournaments and Trials!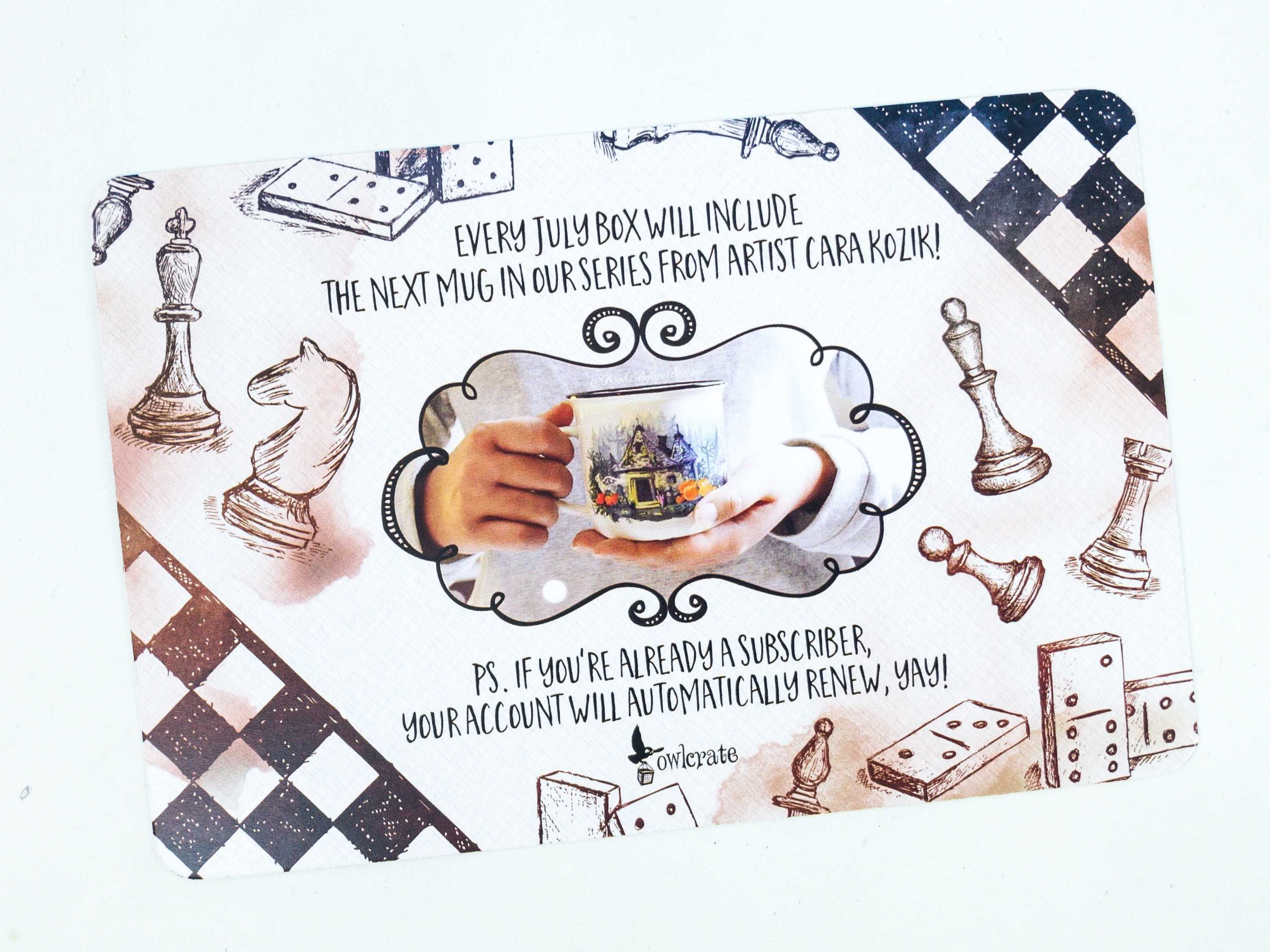 As you flip the card, you'll find out that the July box will also include the next mug in OwlCrate's series from artist Cara Kozik!
We love libraries, just as much as we love books! This month's book features the magic and wonders inside the library. It's a great adventure with Elisabeth trying to find out everything about her, and it felt like we're also a part of the story/ That's how well-written it is. The items that came with the book are all nice and useful too. OwlCrate definitely doesn't disappoint when it comes to picking interesting titles!
What did you think of this month's Owl Crate theme? Are you excited for next month's theme?