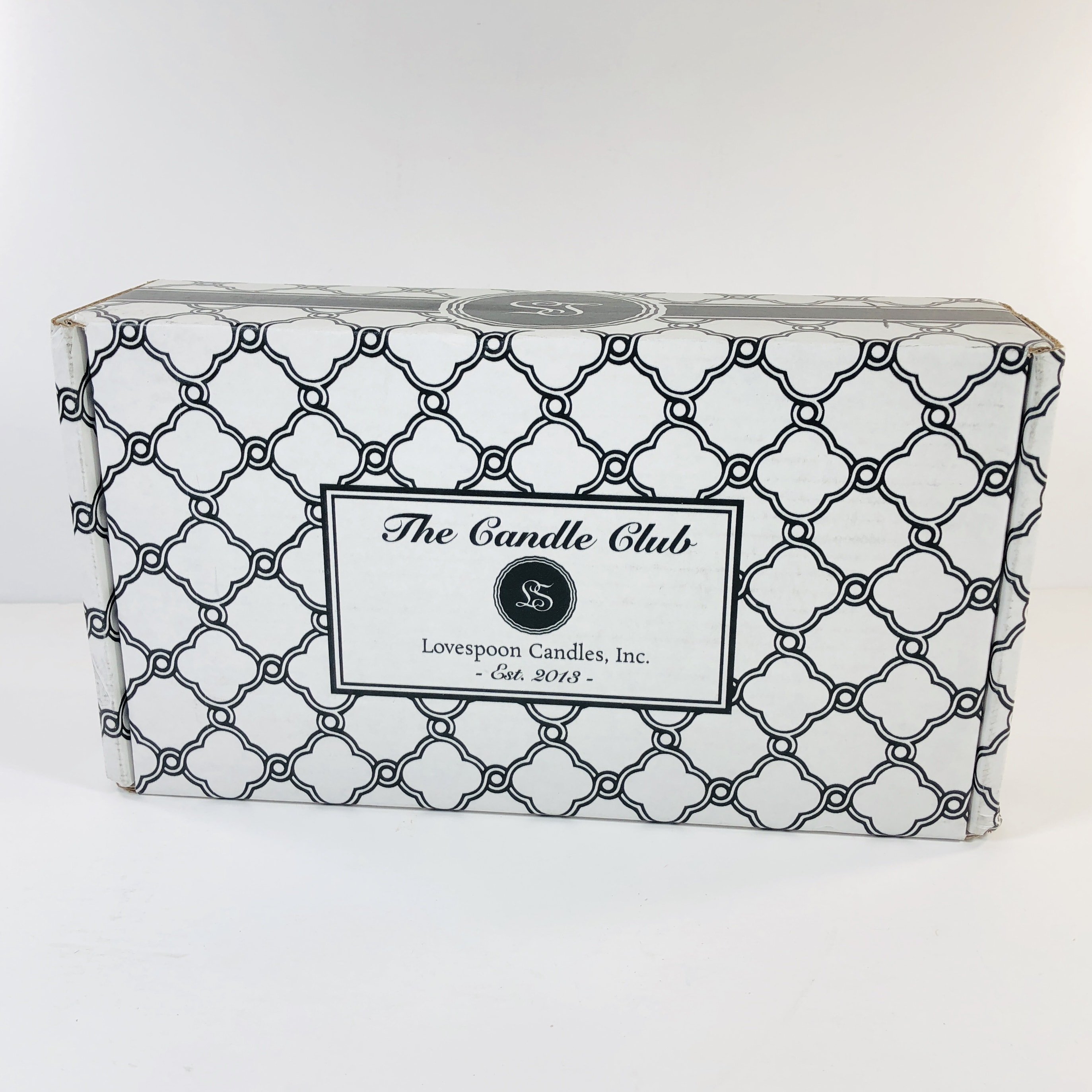 Lovespoon Candles sends a monthly box of amazing candles, two full-sized and one travel sized. The candles are made of soy wax and are hand-poured and feature seasonally appropriate scents. They also donate proceeds to Feeding Children Everywhere, who aim to provide healthy meals to needy children in America. You can sign up for a 1, 3, 6, or 12 month sub. Boxes are $55 a month, and drop as low as $45 a box when you go with the 12-month sub.
Each Month We Find The Most Delectable and In Season Fragrances For You To Enjoy! You will Receive Two Candles, One from our Cornerstone Collection and One from our Monogram Series. Plus You will receive many add on freebies such as: Lovespoon Charms, Wick Trimmers, 2oz Samples, Gratitude Cards and Provide Money To Feeding Children Everywhere!
DEAL: Get 50% off your first month's box with coupon code HELLO50.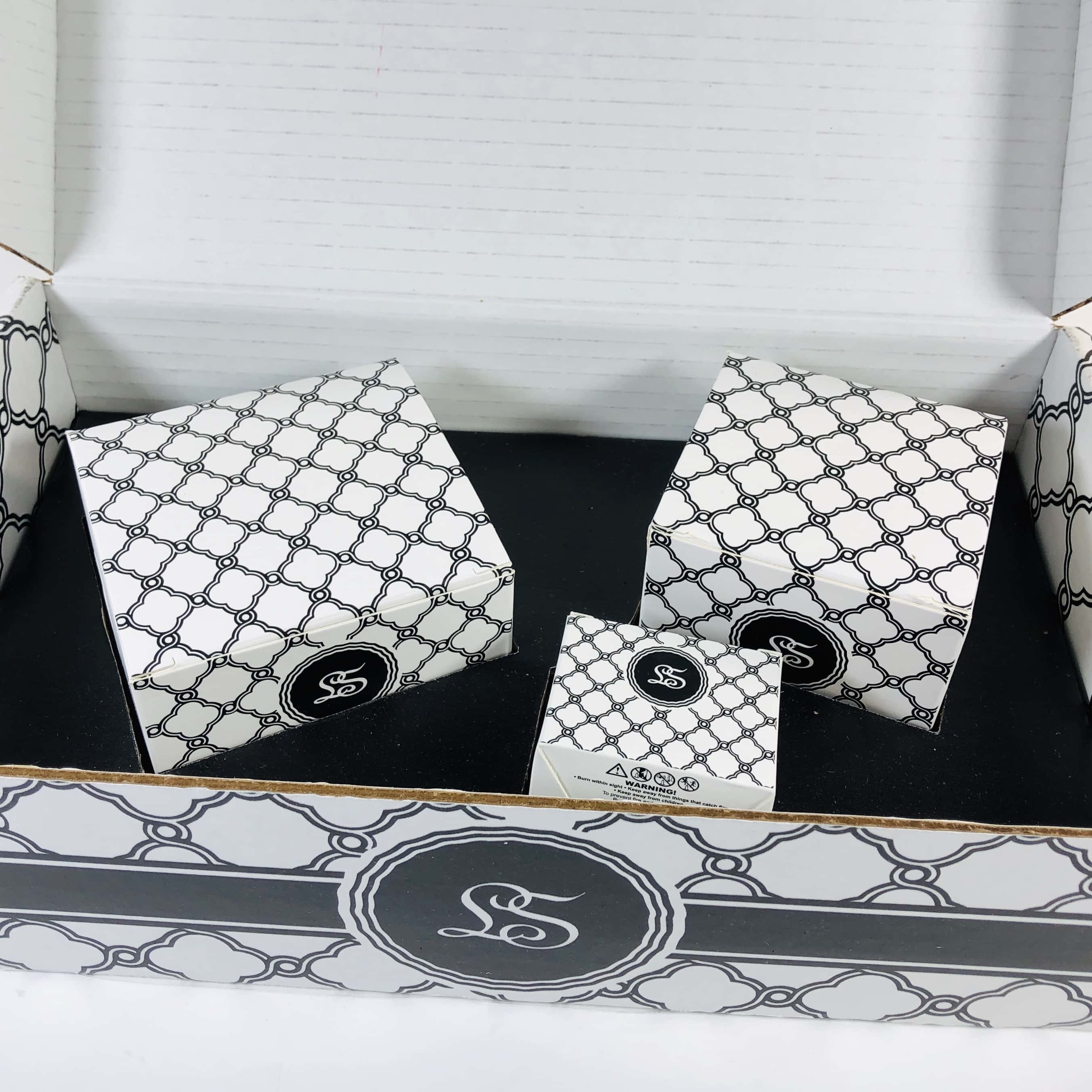 My box was delivered to my mailbox and was kind of heavy – they send some pretty big candles! No extras this month, just 3 amazing candles!
Each candle comes in its own box so you can easily gift one to a friend.
Everything in my box!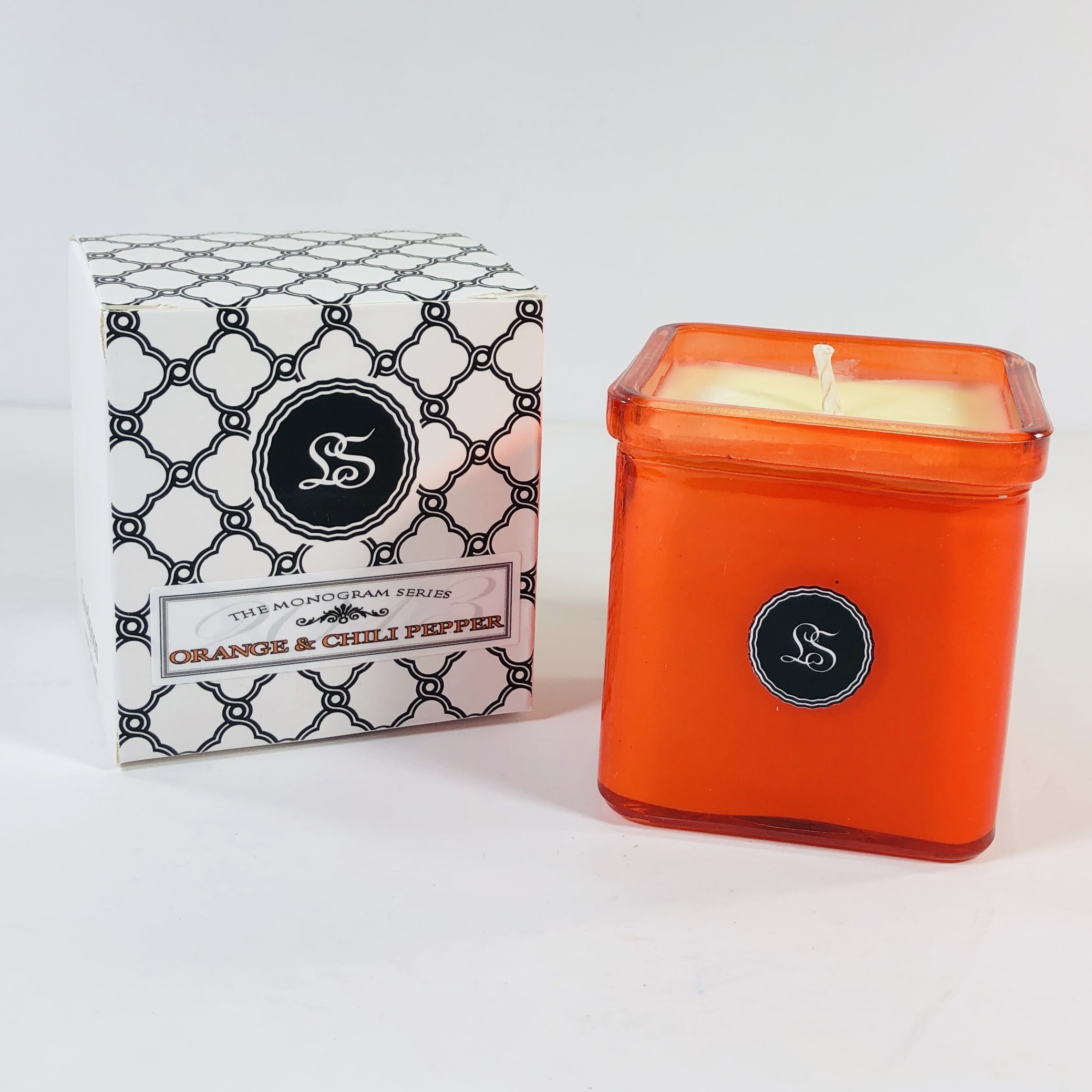 Lovespoon Candles The Monogram Series in Orange & Chili Pepper ($30) This candle really packs a punch! I haven't even burned it yet but when it sits on my living room table it is all I can smell. The fragrance smells like super sweet oranges and a hint of spice and scent notes include orange, lemon, pineapple, and chili pepper. The candle comes in an elegant reusable glass holder with the Lovespoon monogram on front. The candle, like all of Lovespoon's candles, is made with soy wax and this size should burn for about 50 hours.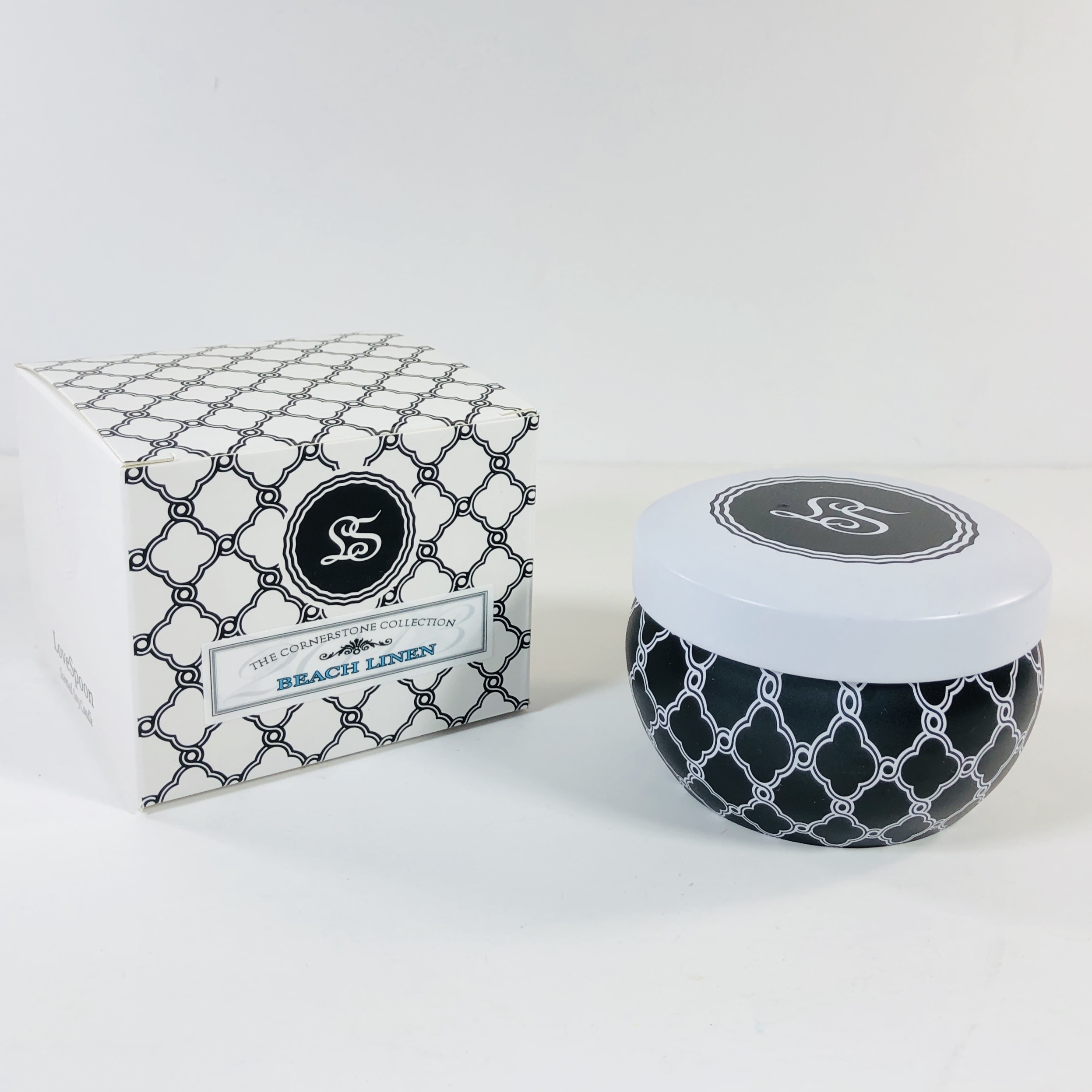 Lovespoon Candles The Cornerstone Collection in Beach Linen ($30) This scent is supposed to be herbal, floral, and citrus with notes of parsley and patchouli. I could smell it while it was burning and it scented the immediate area.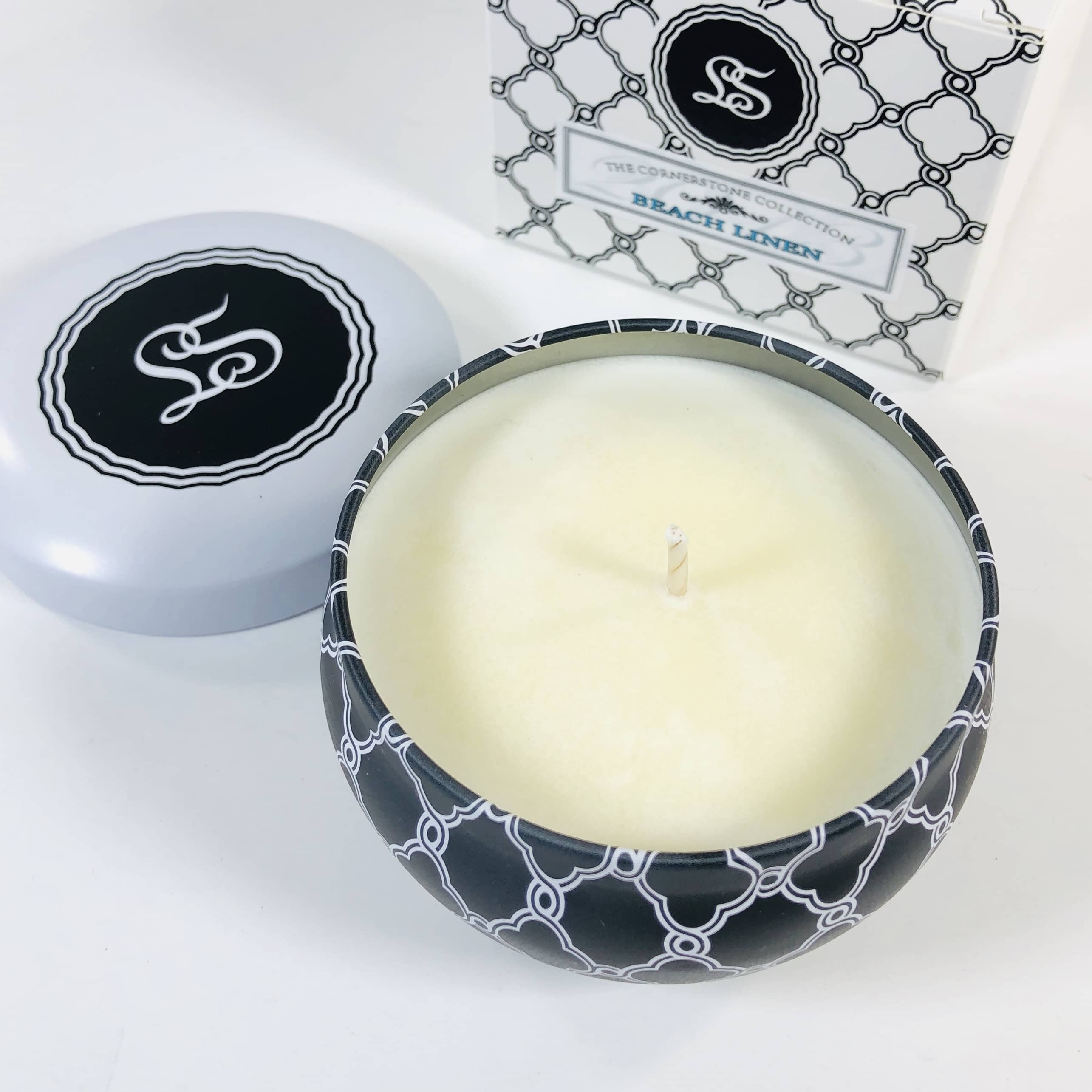 It comes in a reusable tin with a lovely design. The lids sometimes stick but I find that if I give it a good thump it will come off easily. The candle should burn for around 50 hours. I'm not sure it smells like the notes, but it has a powdery scent that reminds me of room freshener.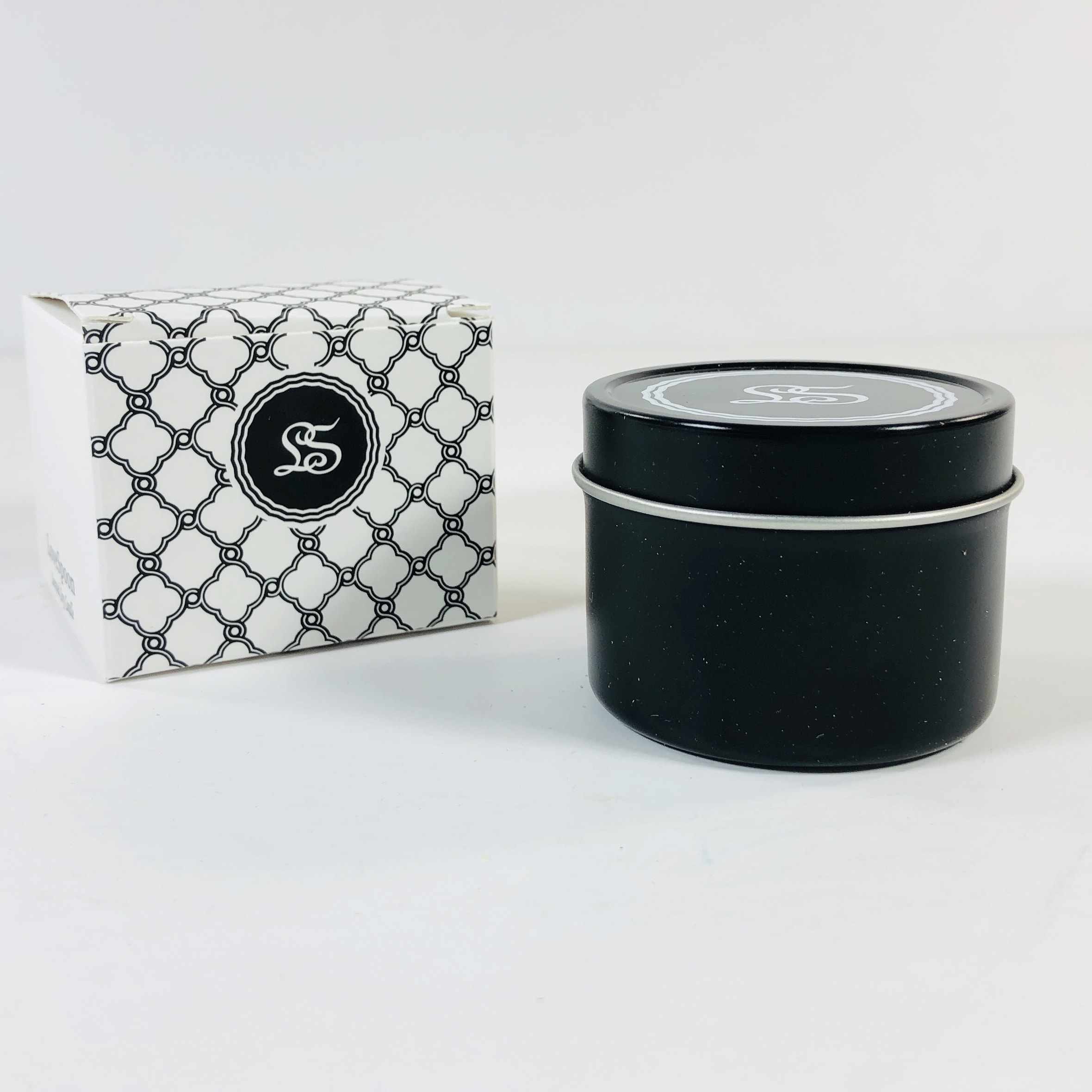 Lovespoon Candles Travel Tin in Citrus Mandarin ($10) Travel candles come in small, unbreakable jars and have 2 ounces of wax; they should burn for around 30 hours. I don't think that's accurate – I burned it for a couple of hours yesterday and it's halfway gone.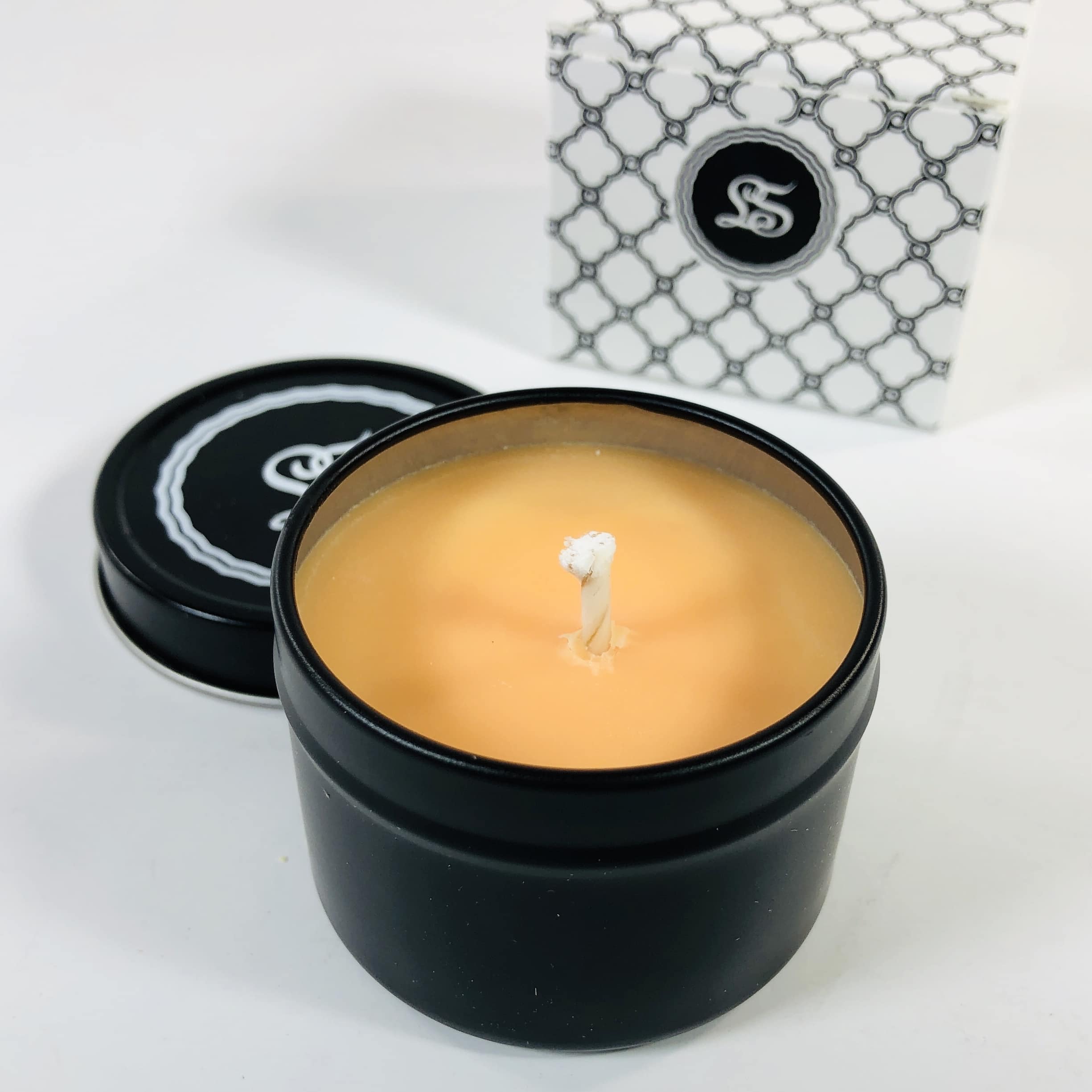 This scent has notes of oranges, berries, and lemon and is perfect. I really love it, so fresh and fruity!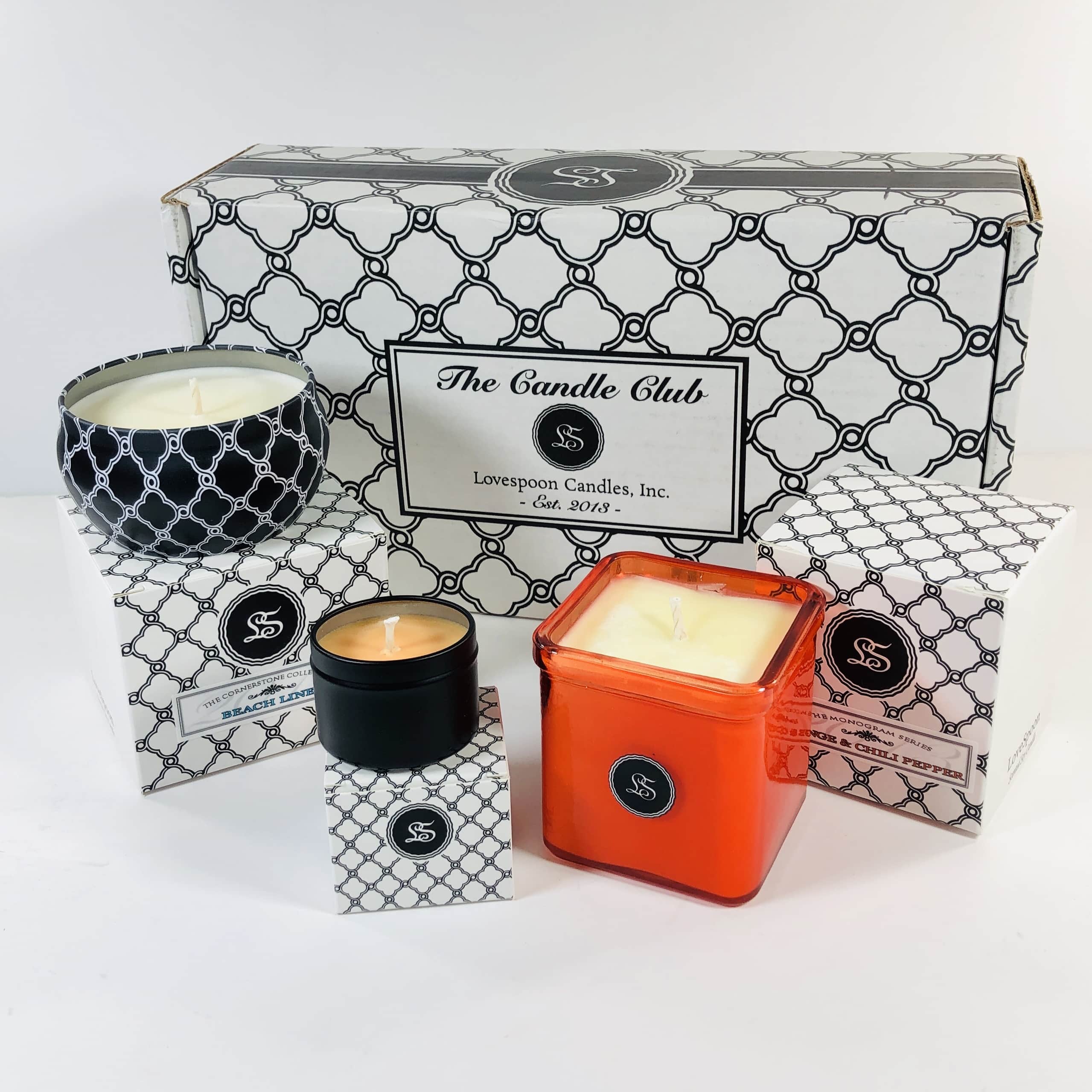 Lovespoon Candles are always high-quality and have interesting scent combinations. They are stronger than most candles I've encountered and some varieties are stronger than others and can scent a whole room. I still haven't burned the Orange & Chili Pepper candle, it scents the room even unlit! My favorite candle this month was the Citrus Mandarin and I think it's perfect for summer, so fresh and fruity.
What do you think of the Lovespoon Candles box? Let me know your favorite spring scents in the comments!