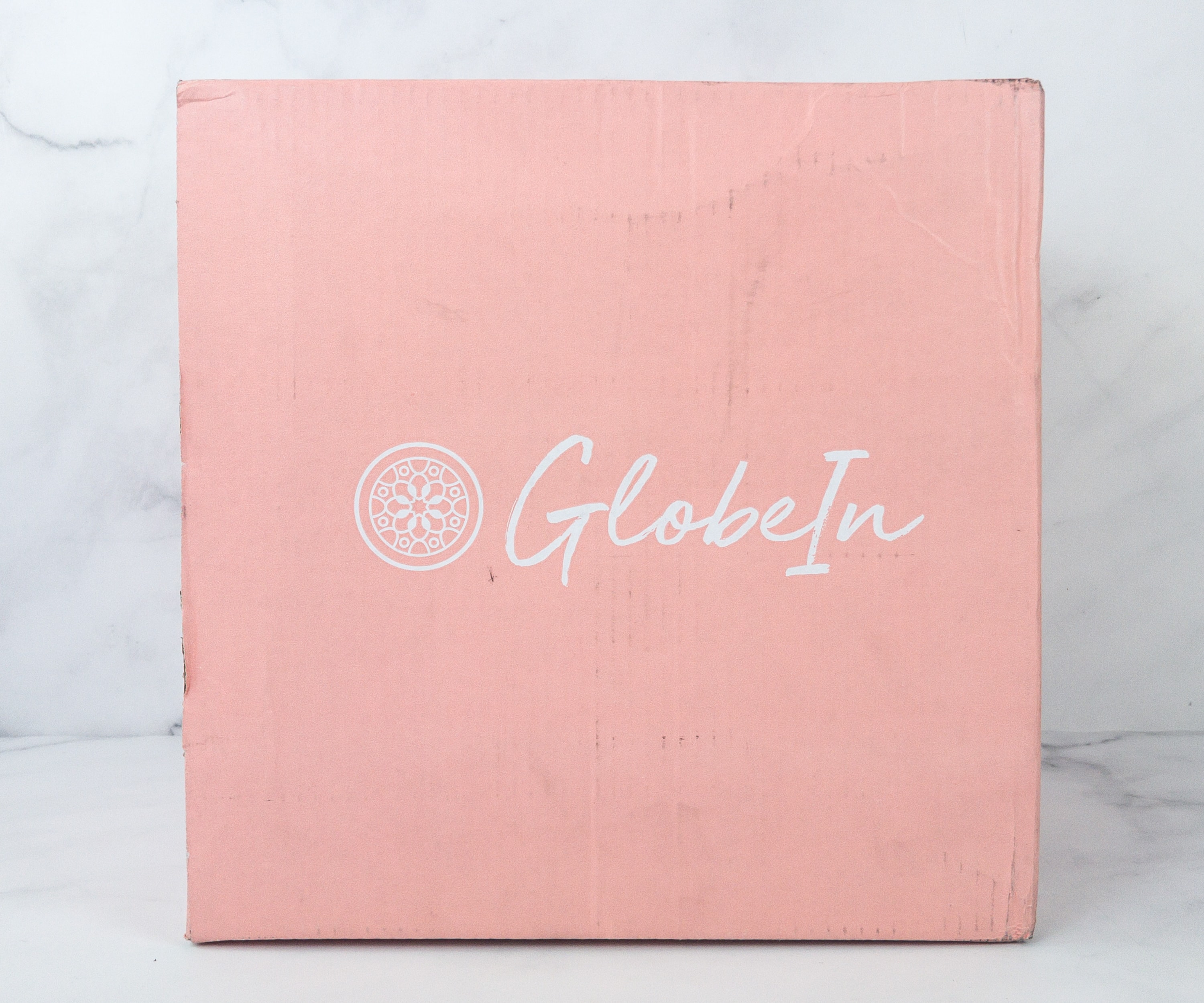 The GlobeIn Artisan Box Club is a subscription that sends handcrafted products from around the world. All items are produced either by collectives that are fair trade certified or that respect and adhere to fair trade principles. All artisans and farmers whose products are distributed by GlobeIn are paid a fair wage for their products.
DEAL: New customers can use coupon code WELCOME to save $10 OFF their 3-month or longer Artisan Box subscription.
A booklet welcomed us upon opening the box.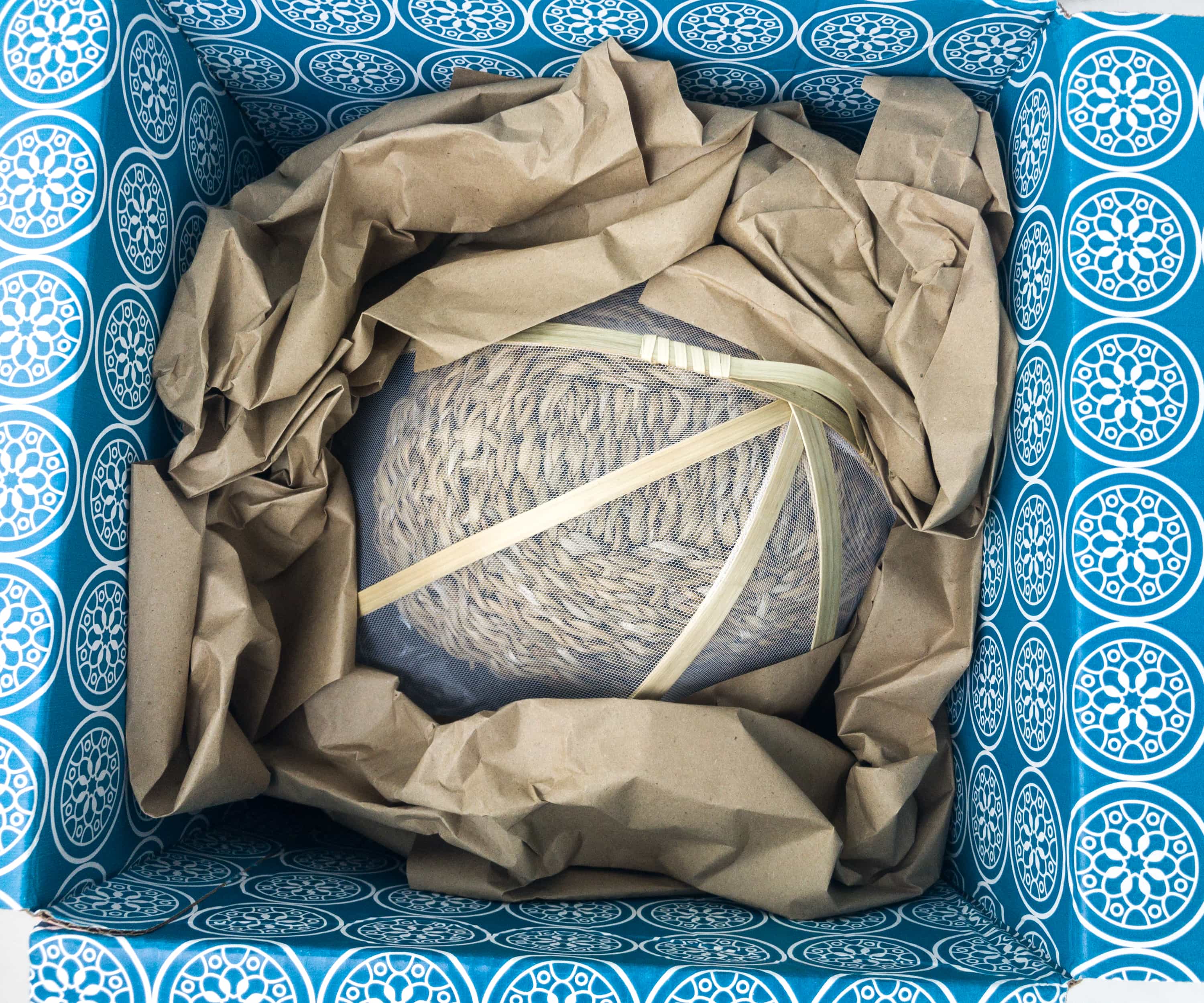 Everything was well wrapped to protect them during shipping.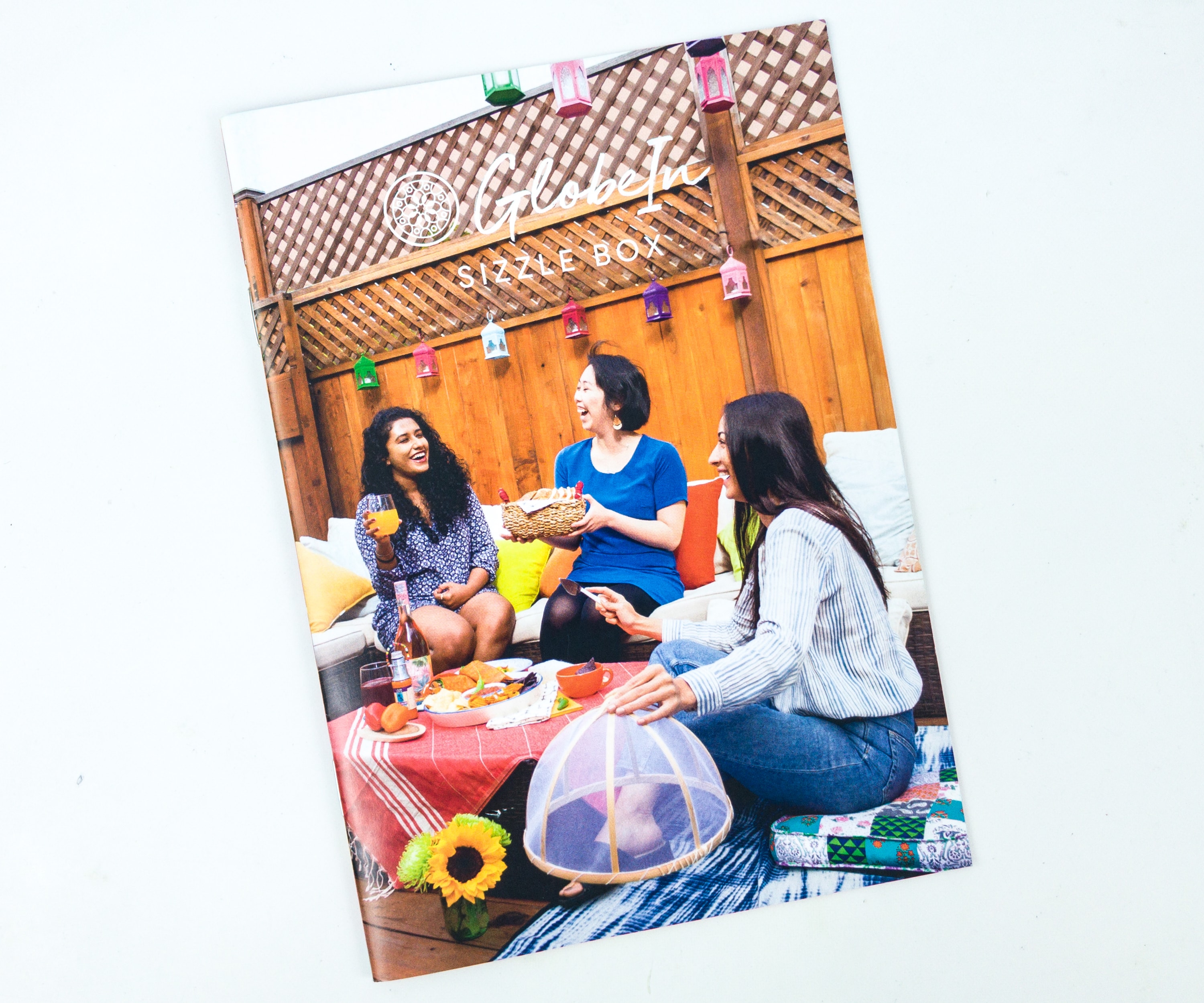 This booklet gives details about each of the artist responsible for the items in the box.
The back of the booklet also pictures how we can use the items in this month's box!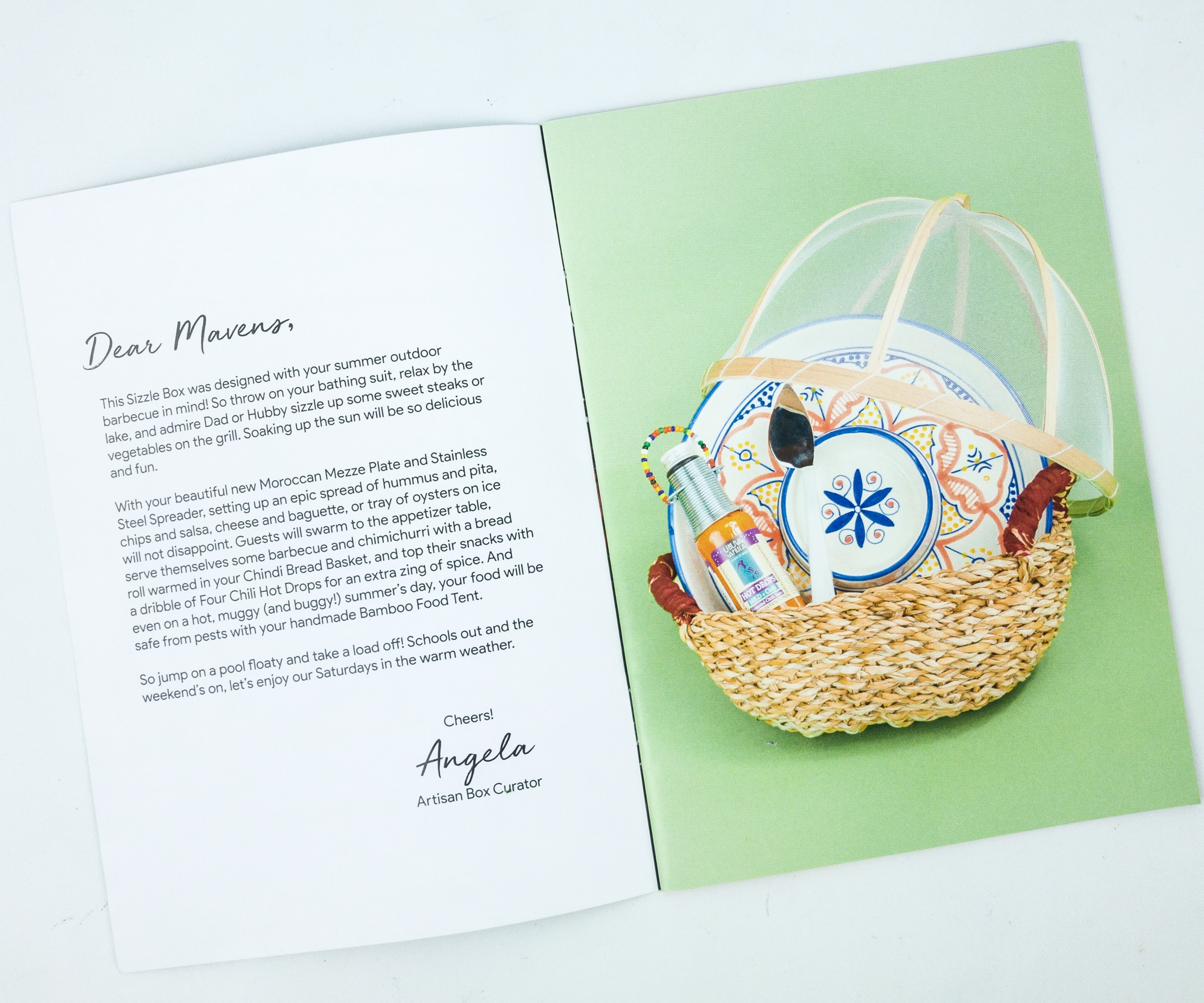 The theme for this box is SIZZLE. Artisan Box subscribers have a selection of themes from which to choose. This way, artisans will be able to meet GlobeIn's needs while also having longer, steady work as they continue to produce items for the Artisan Box.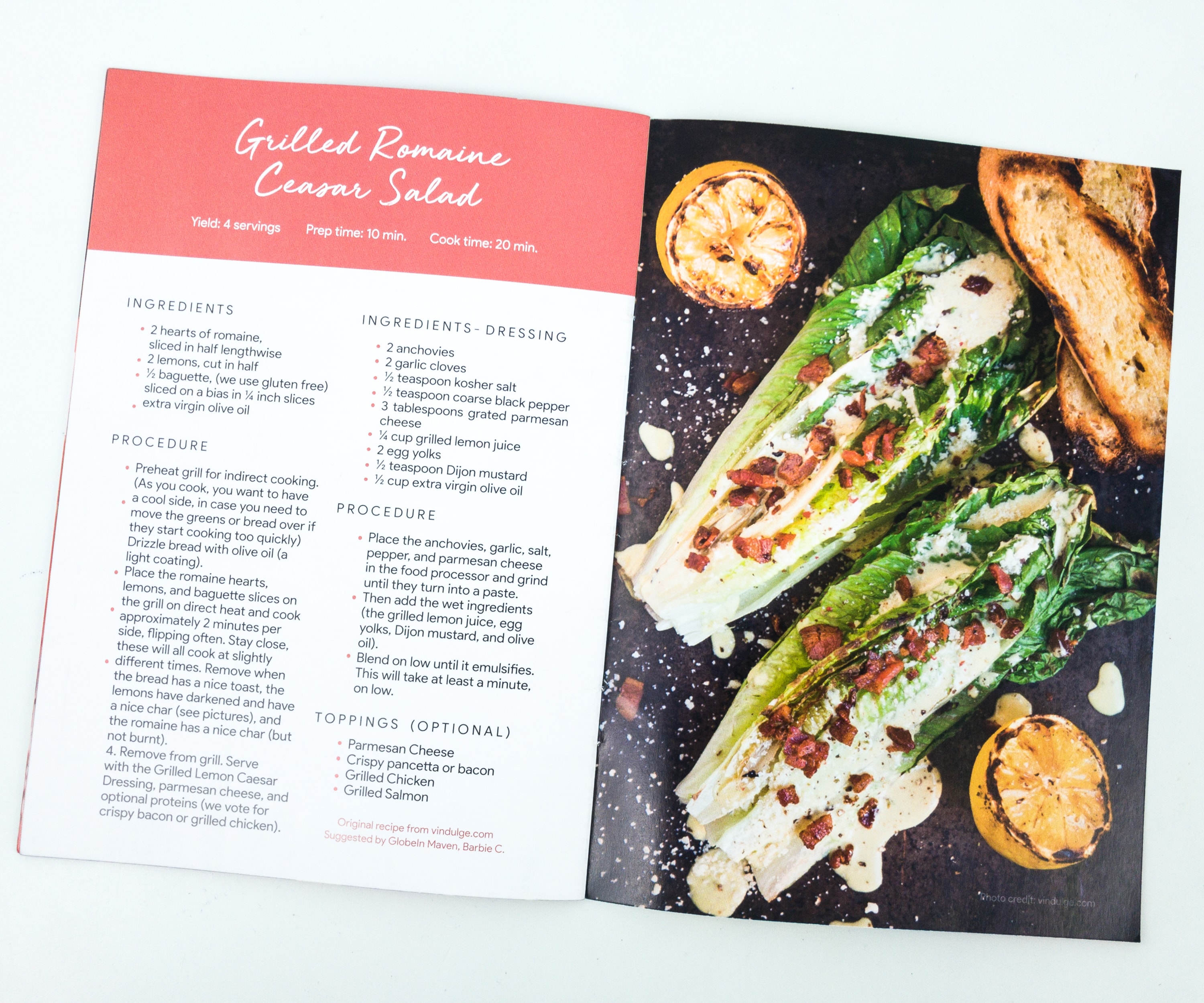 They even included a Grilled Romaine Ceasar Salad recipe.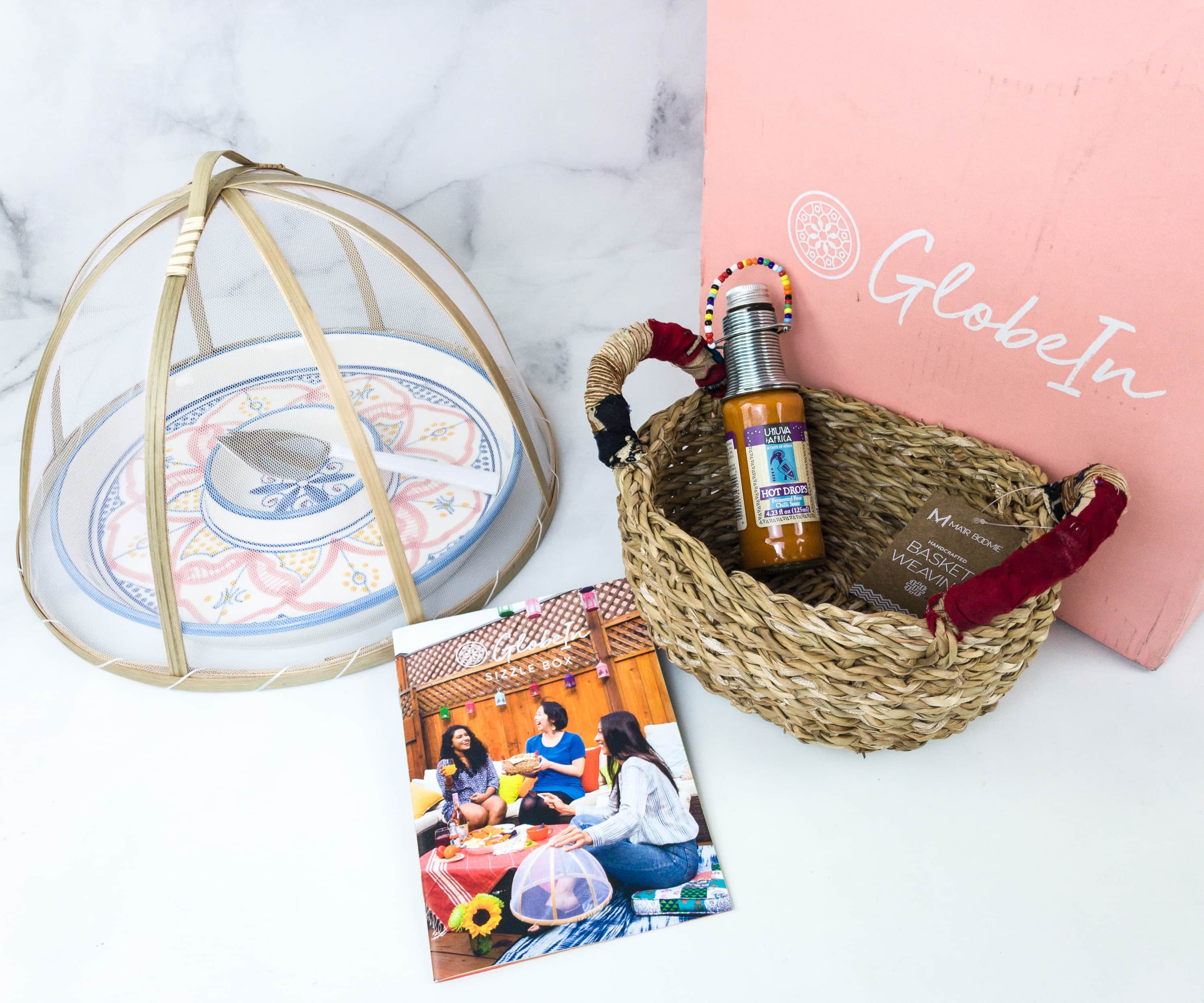 Everything in my box!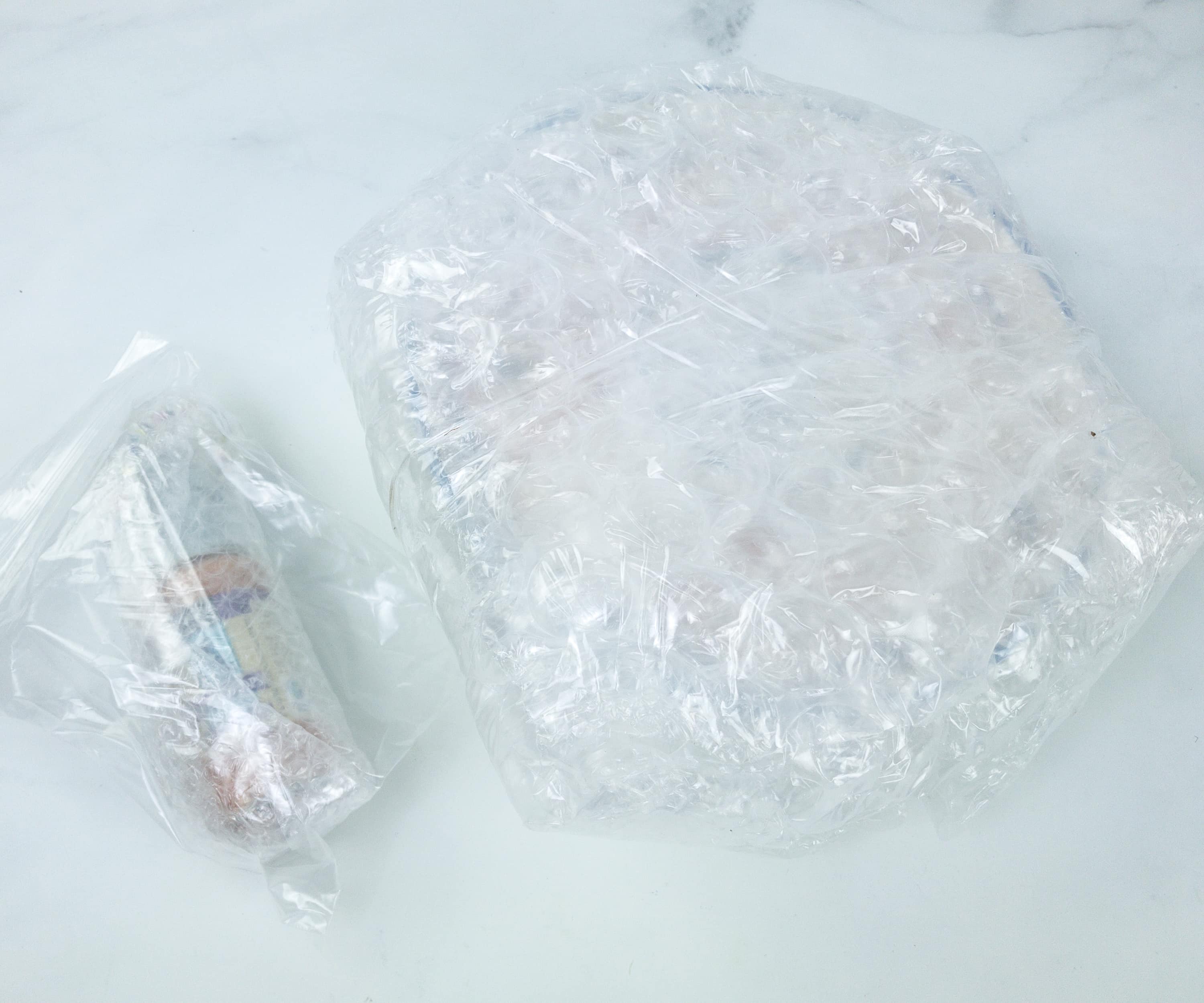 Some items are fragile and packaged carefully in bubble wraps.
Chindi Handle Bread Basket – India ($20) Chindi weaving is one of the most sustainable art forms in India, and it started when women began upcycling old cotton clothing in order to make something useful. Our beautiful bread basket is made using this technique!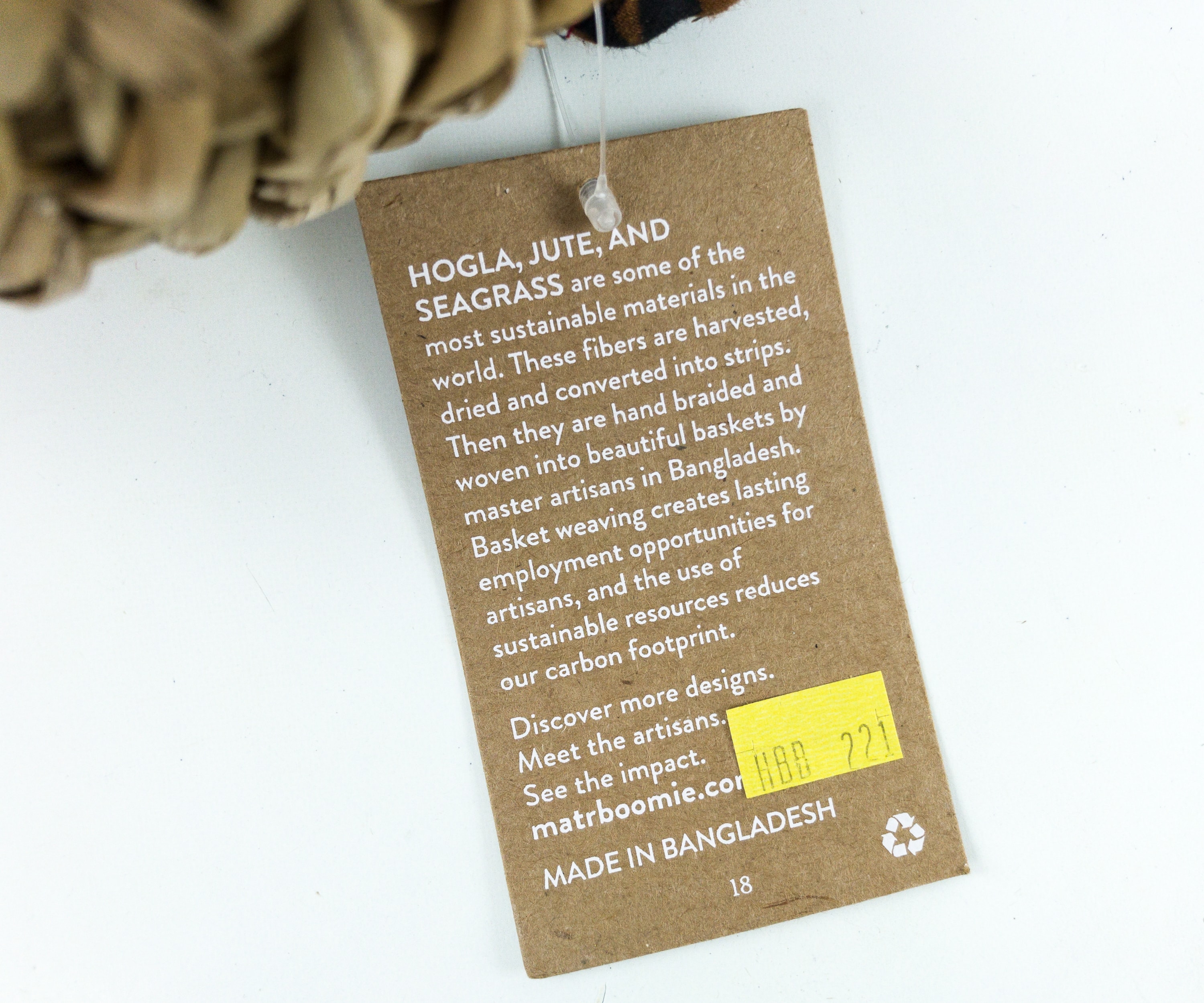 The basket also has a tag that explained about the sustainable materials used to make the basket which are hogla, jute, and seagrass.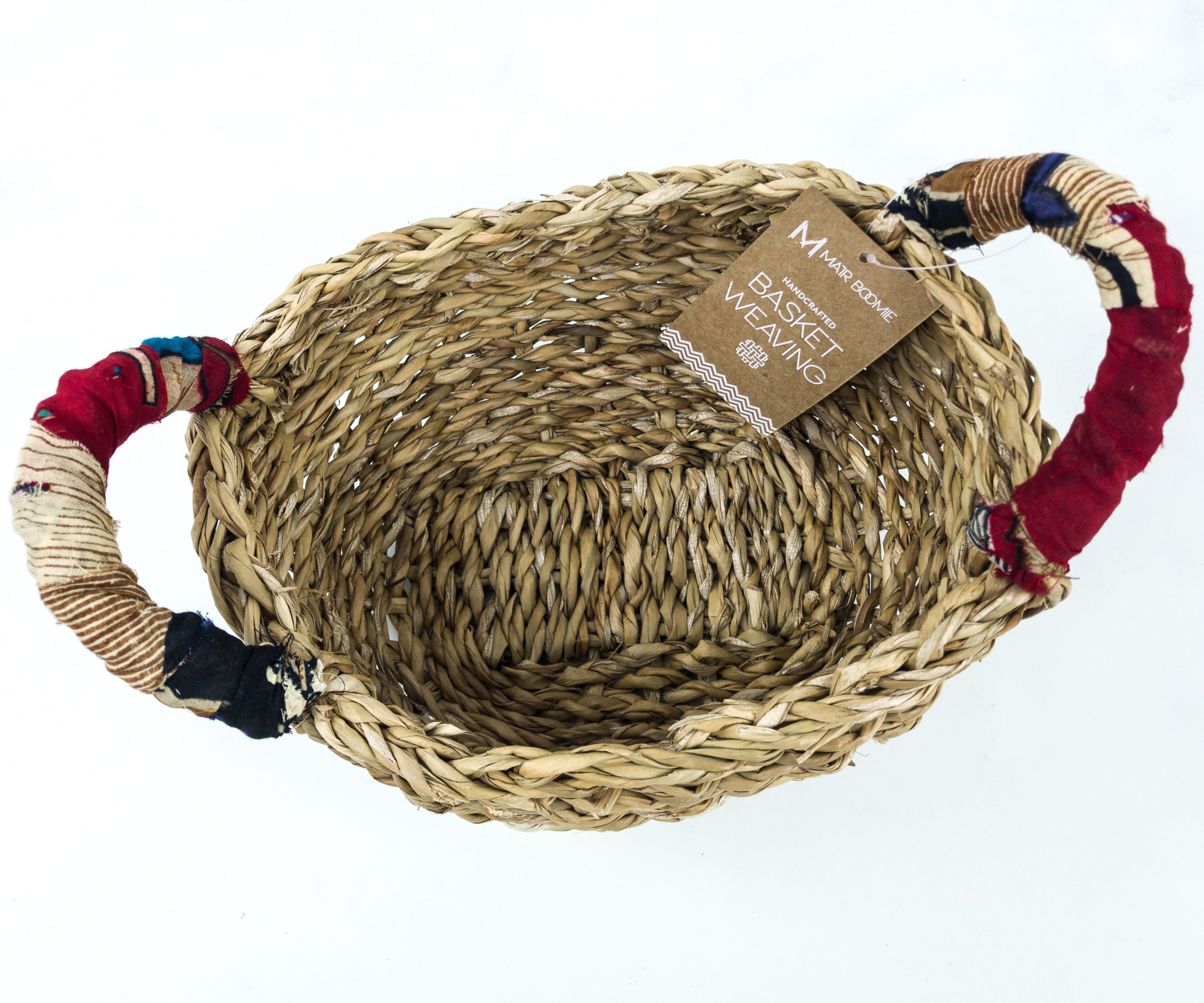 The basket is really beautiful! It can fit at least a loaf of bread or a bunch of smaller bread.
This basket is also great to bring on picnics. The basket walls are quite thick, so no worries about them getting easily torn down!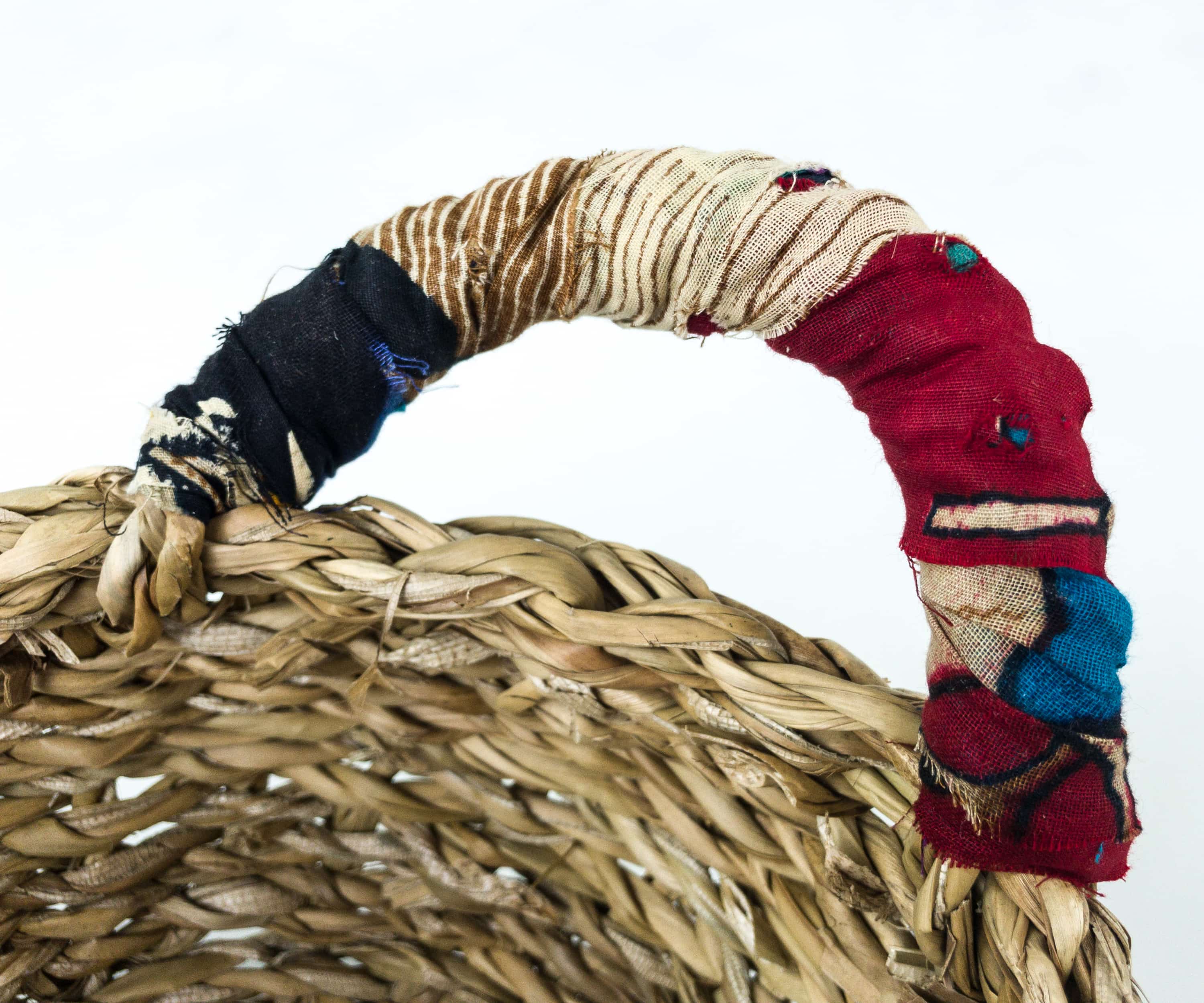 The handles are covered by fabric, and it's actually great as it can avoid splinters, or protect your hands while carrying the basket.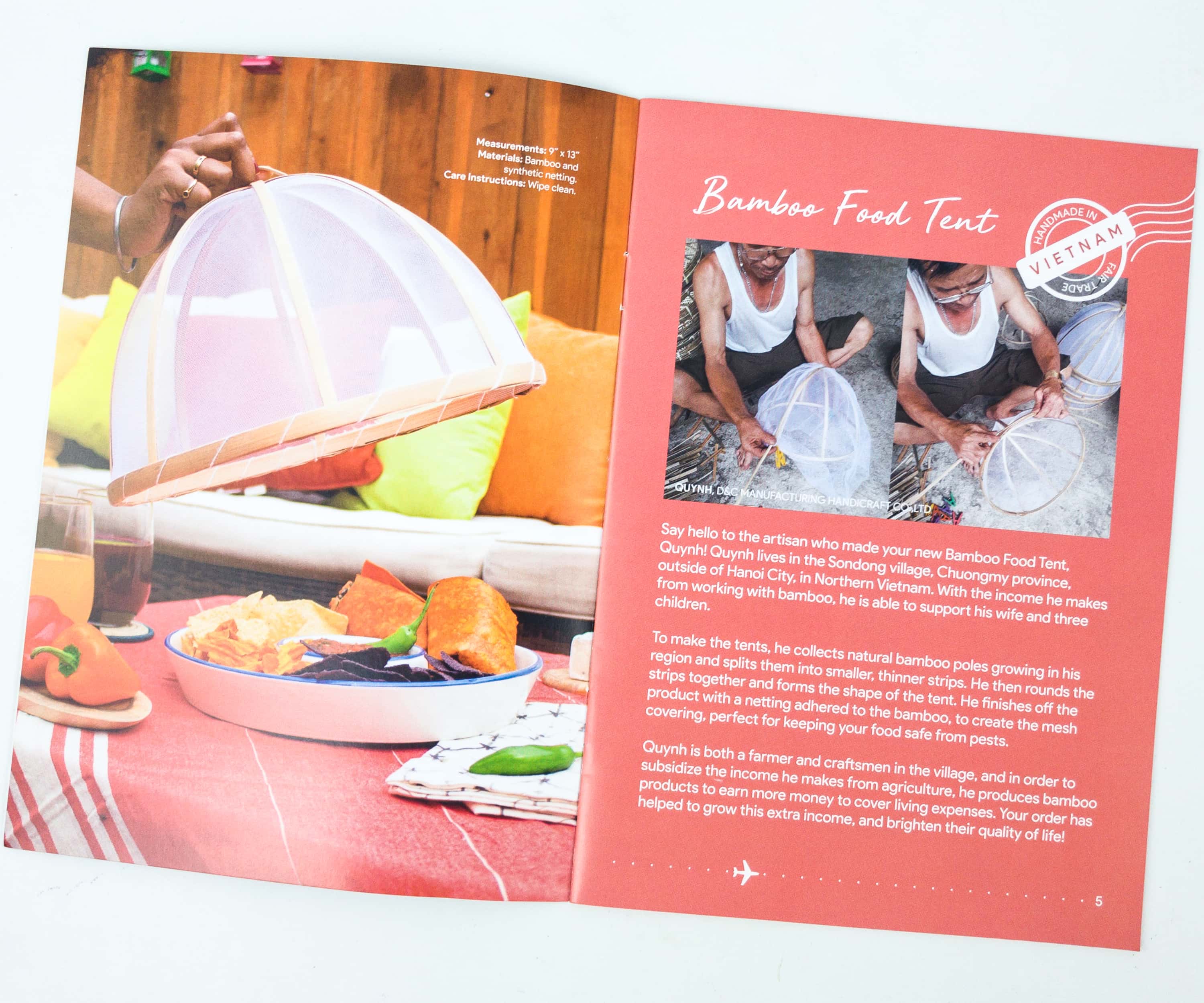 Quynh Bamboo Food Tent – Vietnam ($30) Flies come out in the summer, and it's good to have something to keep them away from your food, like this food tent!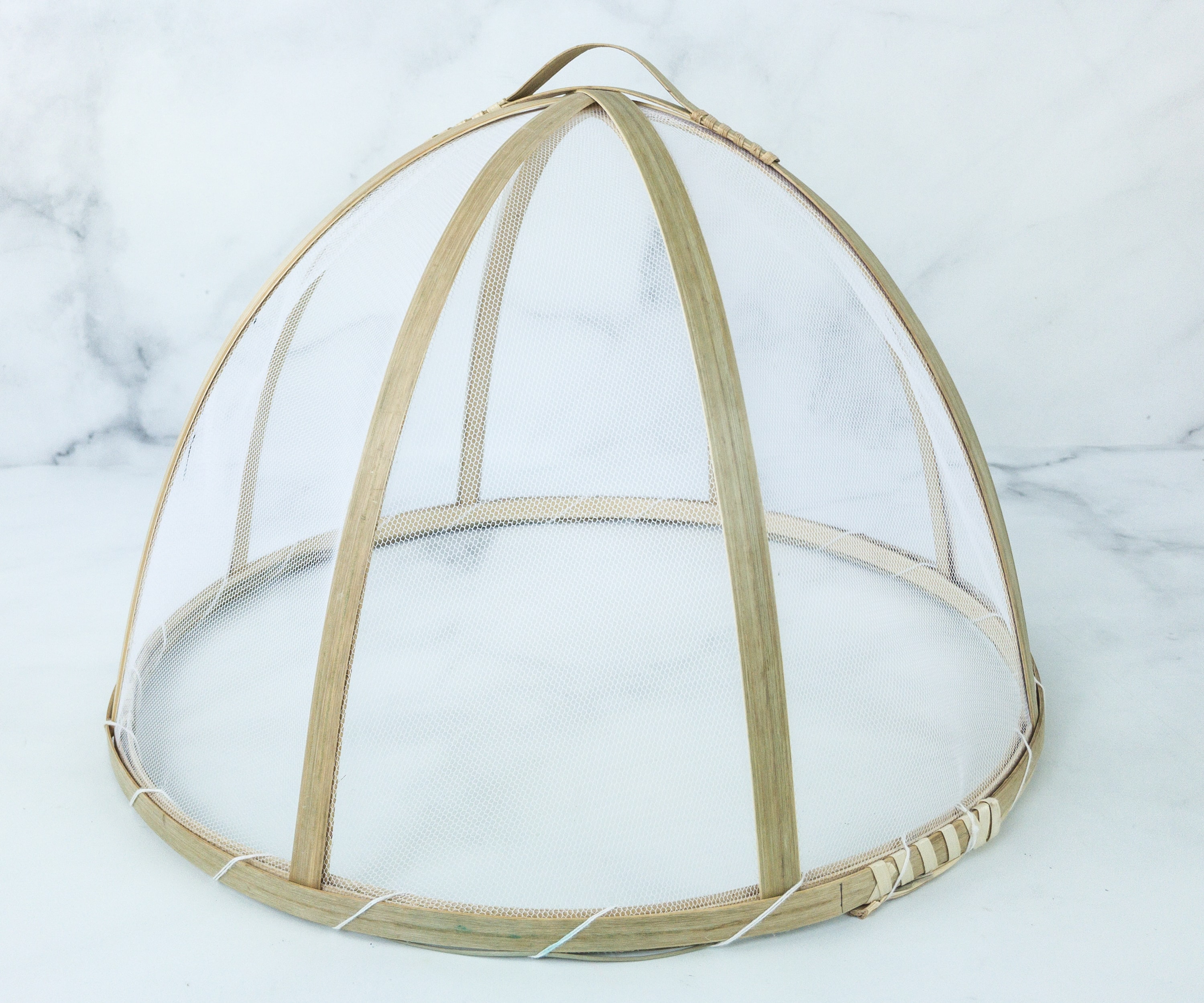 It's made with bamboo and net. The net is transparent, so you can easily see what's inside the tent.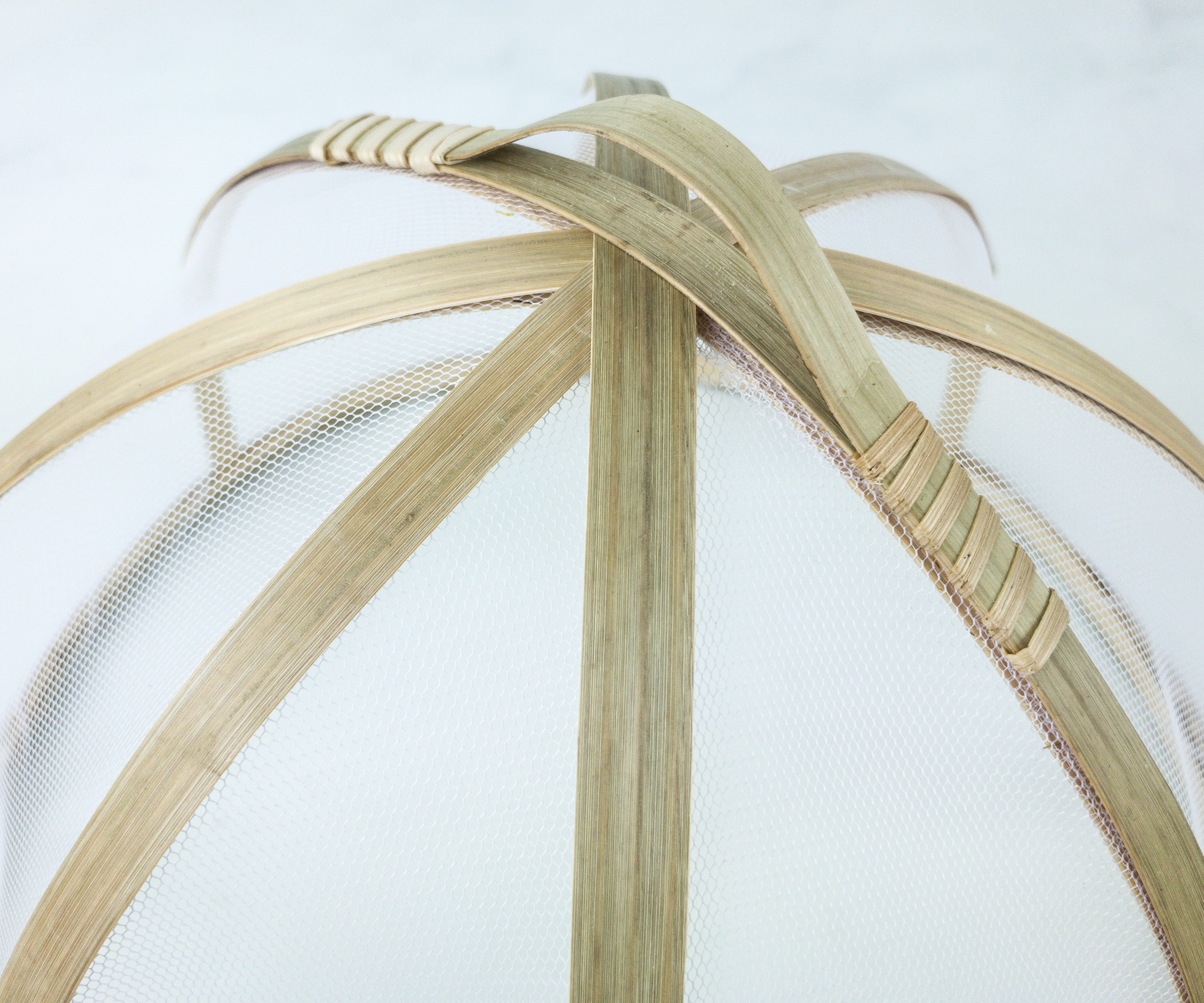 It also comes with a handle. Whether at home or outdoors, this food tent is super useful for keeping our food safe!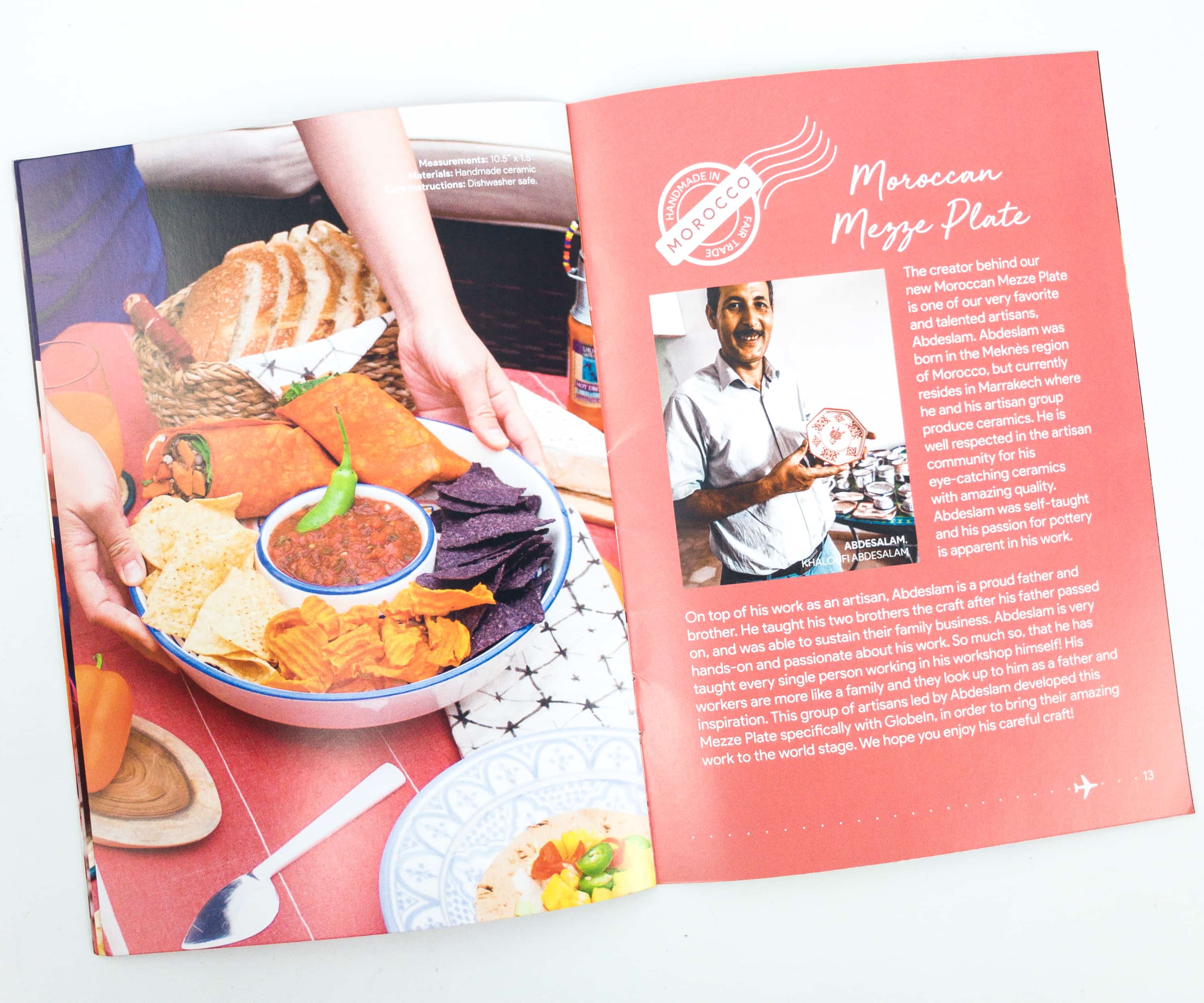 Abdesalam Moroccan Mezze Plate – Morocco ($50) I love dips and chips, and I just got a perfect plate for them. It's made in Morocco!
Morocco is known for its beautiful architectural patterns and design, and you can also get a glimpse of their artistry on this hand-painted plate!
This is the perfect plate to present your appetizers like chips, cheeses, or even fruit slices. The middle part is for the dips!
Noah's Ark Stainless Steel Spreader in White – India ($10) Another picnic must-have is a spreader! This one is made in India using stainless steel and it also has a white handle.
The spreader is wider than the regular ones, it's almost shaped like a leaf.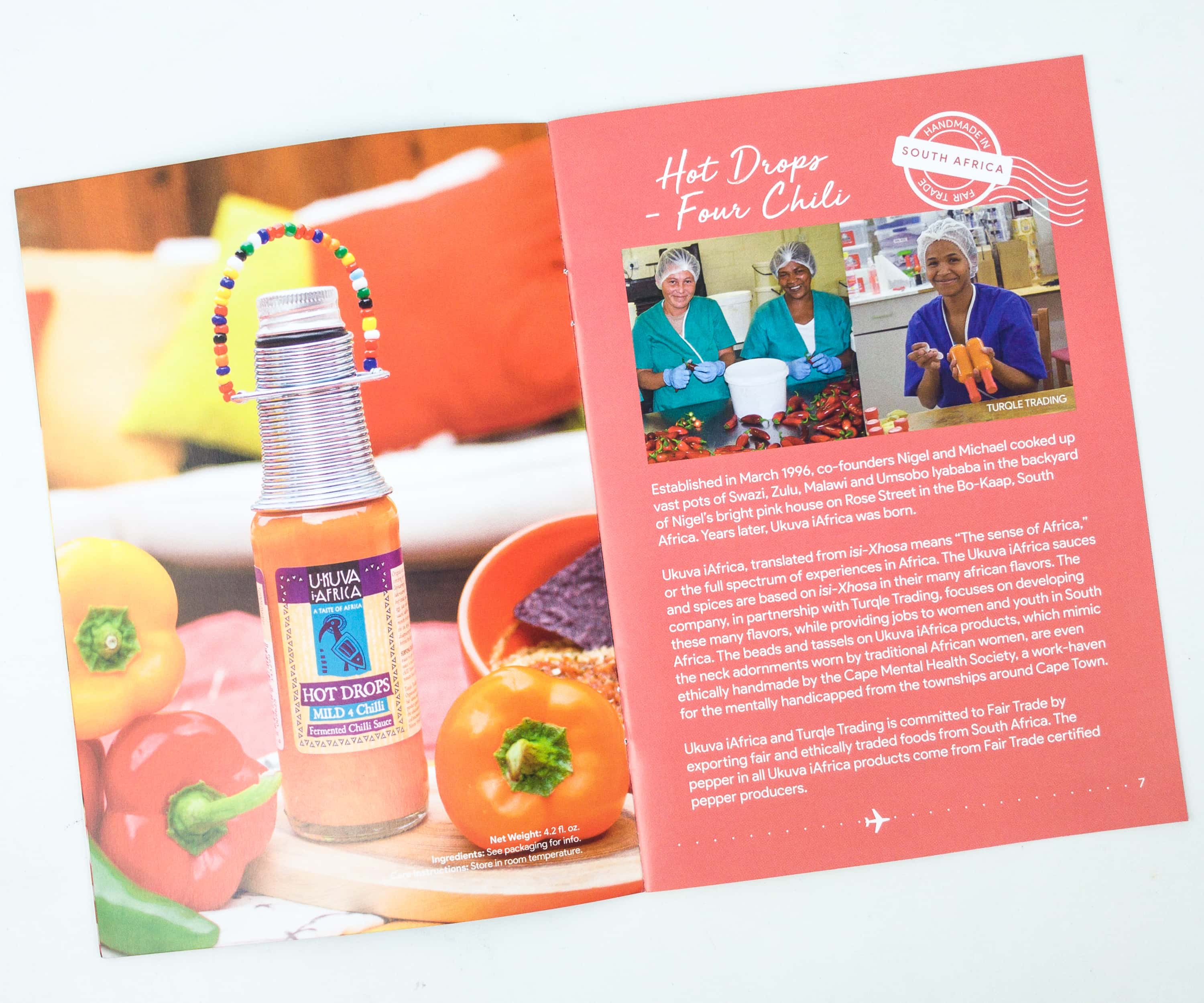 U-Kuva I-Africa Hot Drops In Four Chili Sauce ($5.99) Fans of spicy food know how important it is to always have a bottle of chili sauce in handy! I got one in the box and it's fair and ethically traded from South Africa.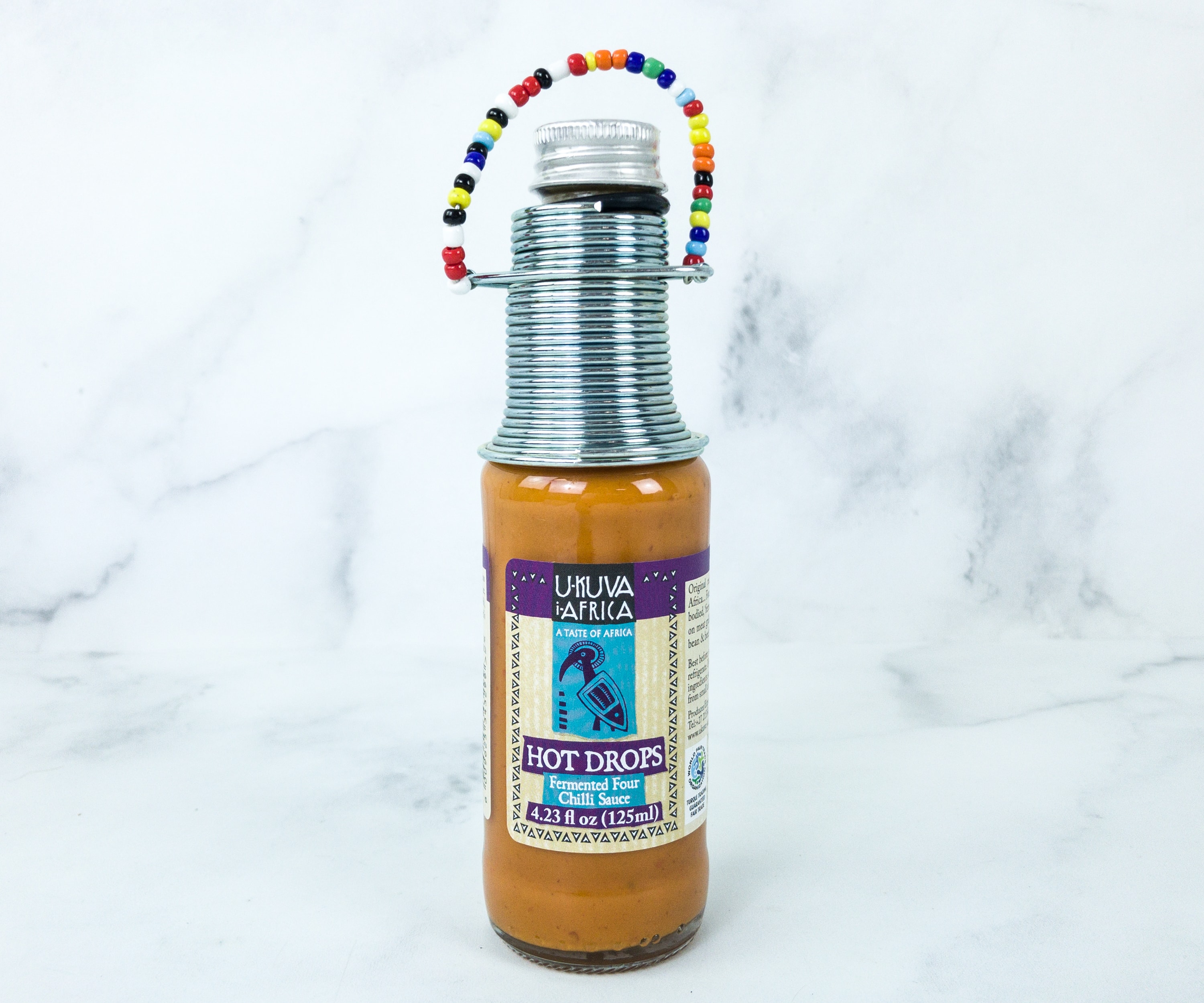 What really gets me is the beautiful packaging of this sauce. I love the handle connected to the silver coil that covers the bottle's neck, and how multi-colored beads serve as the handle. It's really beautiful!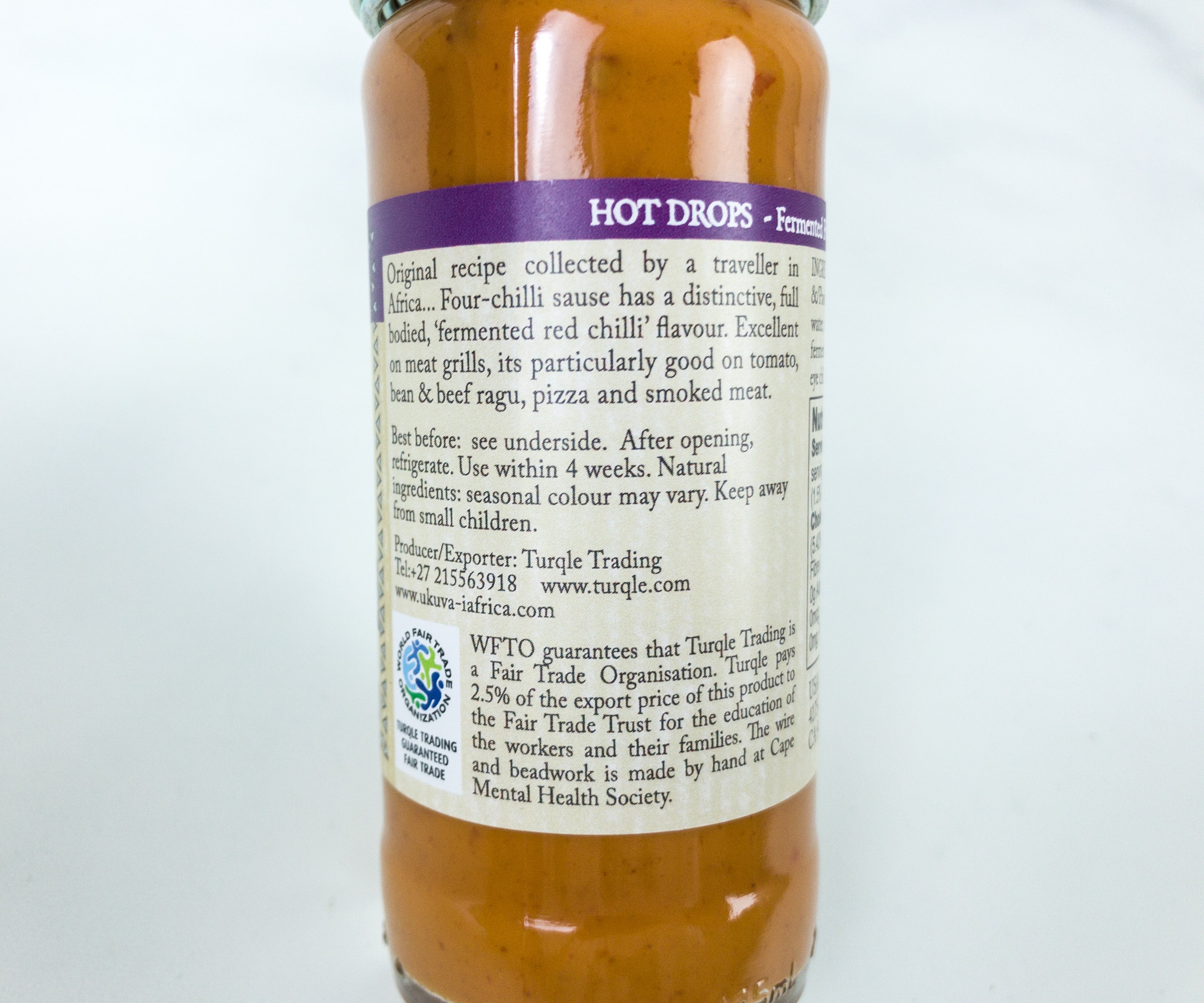 The sauce has a distinctive red chili flavor. It's a good addition to grilled meat, pizza, or even smoked meats!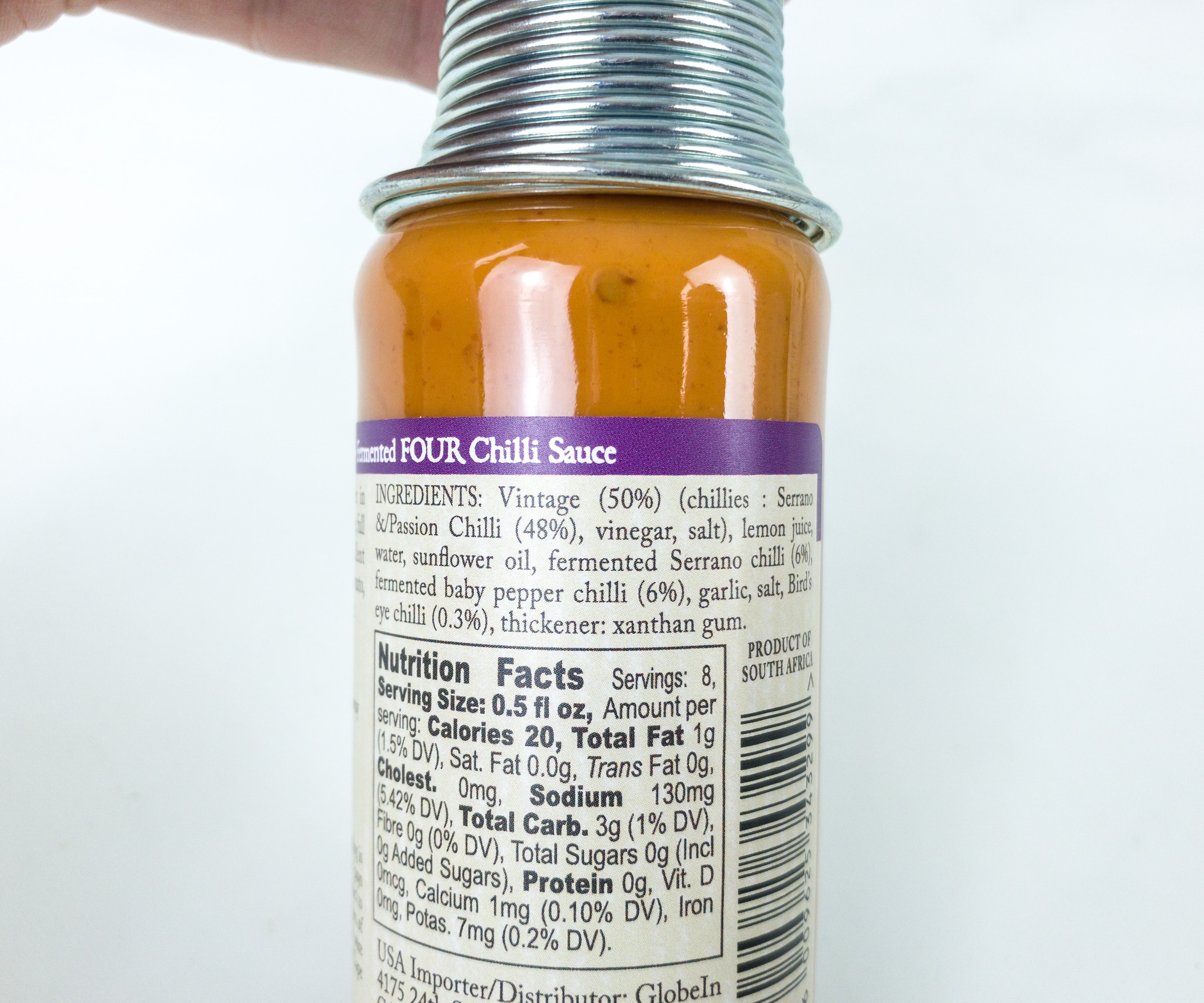 The sauce contains different kinds of chilies like serrano, passion, baby pepper and bird's eye.
I think this month's GlobeIn box is an extension of the previous month's box! Both of them included items which are ideal for picnics, outings, or cookouts. Among the items, my favorite is the plate from Morocco because of the artistic handpainted design and also because I love having chips with dips. The bread basket, spreader, and bamboo food tent make a complete picnic ensemble and it's really awesome. I also like the chili sauce because it adds just the right amount of heat on our food. All in all, I'm satisfied with the curation and it's really good knowing that they help artisans all over the world through this box!
What do you think of this month's GlobeIn Artisan Box?

Visit Globe In Artisan Box Club to subscribe or find out more!